Guatemala is a small country packed with many amazing things to do and places to see. However, most of these attractions are scattered throughout the country so you would require careful planning to see all the best places in Guatemala.

As a result, it is important to plan your Guatemala trip, whether you have 2 weeks, 3 weeks, or even 4 weeks in Guatemala.

After backpacking Guatemala for 2 months, I have come up with the perfect Guatemala itinerary for 2 weeks. One that would let you see ancient Mayan ruins in the midst of a jungle, see an active volcano erupt (safely), and relax on one of the most beautiful lakes in Guatemala.

Note: This 2-week Guatemala Itinerary is a recommendation. It is the most logical way to see the entire country in 2 weeks. Feel free to spend 3 weeks or even a month in Guatemala if you prefer traveling a bit slower and seeing more things.

Without further ado, let's see what you will be doing for 2 weeks in Guatemala!
Where Should You Start Your Guatemala trip?
Guatemala is a big country with many attractions spread out. So where should you start your Guatemala adventure? The capital Guatemala City?
We actually recommend starting your adventure in Flores, in the northern parts of Guatemala. Flores is home to the Tikal Mayan Ruins, probably the most historic place in all of Guatemala.
But sometimes, travelers end up in Guatemala City first just because of how cheap the flights are. For the sake of this itinerary, let's just say we start in Guatemala City first, but if you can afford to go to Flores directly, we recommend you do that!
The Perfect 2 Week Guatemala Itinerary
Day 1: Guatemala City (For Overnight Bus/Flight)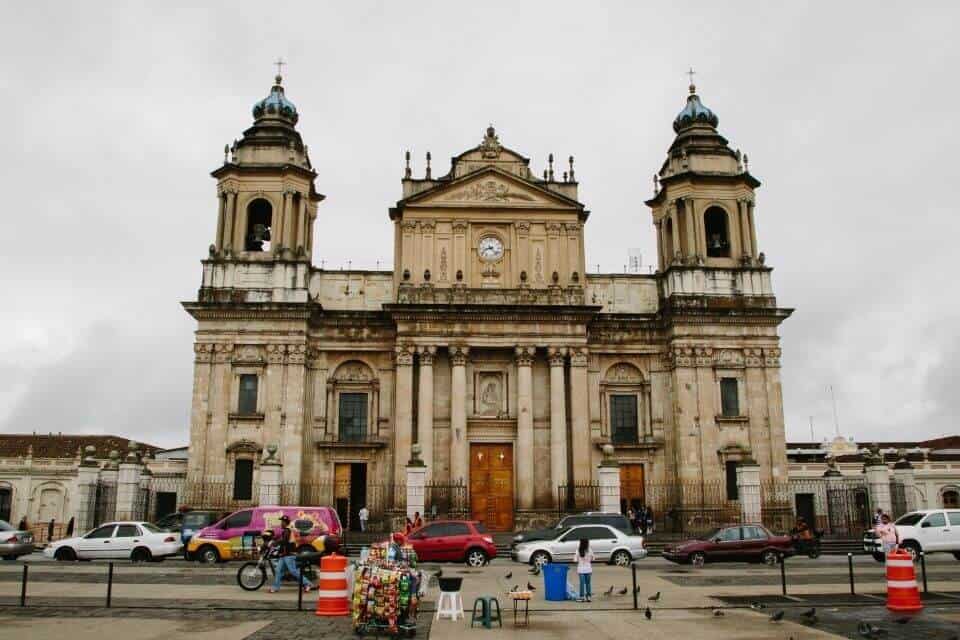 Welcome to Guatemala! Are you ready to see the best places in Guatemala? Unfortunately, your arrival point, Guatemala City, is not the most exciting spot to be.
In addition, Guatemala City is unsafe. Armed robberies can happen and thieves are quite common as well. Though some zones are better, you will still have to traverse through the other zones just to get there.
The main point of being in Guatemala City is to take either the overnight bus or a flight to the city of Flores. If you are arriving via Mexico or Belize, then skip ahead to the part of the Guatemala itinerary that fits you.
If you arrive early in Guatemala City and really have a desire to visit the city, visit zone 1, the historic center. There is no luggage storage at the airport but you could store your stuff in one of the hostels in Zone 1 (I recommend Capsule Hostel).
If they don't allow you, see if you can "book 1 night" there just so you can leave your stuff inside the hostel while you explore the city.
Remember to ALWAYS take Uber in Guatemala City, no taxis.
Where to Take the Overnight Bus from Guatemala City to Flores
There are three bus companies that have overnight buses from Guatemala City to Flores:
All the stations are located in Zone 1 (also the historical center) and are within 2 blocks from one another. Linea Dorada is the most luxurious and expensive option but feel free to check out the other options as well.
If you don't like to scout around Guatemala City for a transport, then check out our recommended independent transport company here!
Things to Do in Guatemala City
Limit your things to do in Guatemala City to zone 1, the historic center, due to safety reasons. If you really want to get out of zone 1, take an Uber!
Plaza de La Constitución – Central park of Guatemala City, where the national palace is located.
Museo Popol Vuh – One of the biggest museums in Guatemala city filled with Mayan relics and artifacts! A good way to get to know the history of the Mayans that used to inhabit Guatemala. Take Uber to get there!
Eat at La Cocina de la Señora Pu – One of the best restaurants in Guatemala City. La Cocina de la Señora Pu serves traditional Mayan dishes with a twist!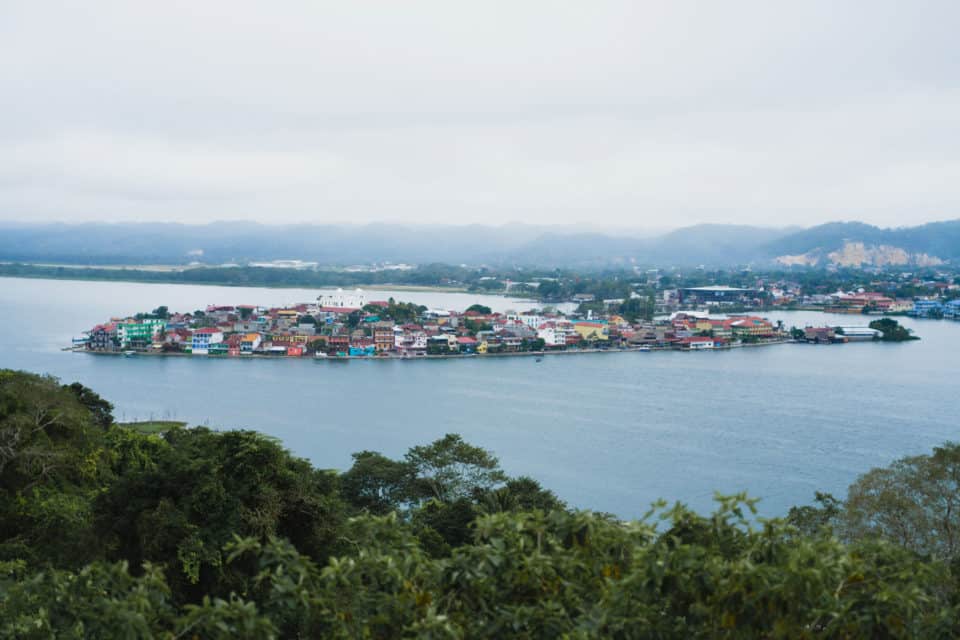 Welcome to Flores Guatemala, one of my favorite towns in all of Guatemala! The Peten Lake that surrounds the whole entire town makes Flores a magical place.
The main reason why you are here is for Tikal Mayan Ruins, one of the most impressive Mayan ruins in the entire world. It is many times better than Chichen Itza in Mexico, mainly because of its location and the fact that you can climb onto most of the ruins.
Tikal National Park is simply a must-see place in every Guatemala itinerary, and believe it or not, you can camp overnight in Tikal if you want!
You must be tired from the overnight bus, so today you will get to relax and enjoy the beauty of Flores.
There are two super relaxing places in Flores Guatemala:
Jorge's Rope Swing
Playa Chechenal Peten
Jorge's Rope Swing is a beautiful place close to the island of Flores where you can just lay down and sunbathe or have a swim in the lake. There are also rope swings and platforms to jump into the lake from!
When you are tired, try some of their homemade food or play some board games with your friends.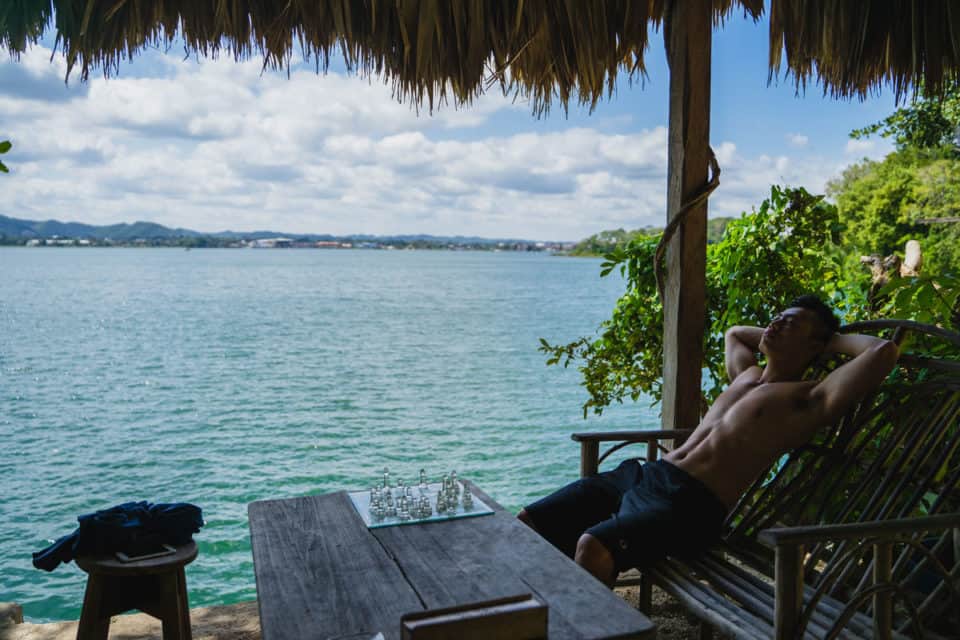 The second place is called Playa Chechenal Peten, which is also located on a nearby island. Everyone knows playa means beach in Spanish, and this is one of Guatemala's finest freshwater beaches. Its crystal clear water and relaxed vibe will make you feel like you are in a dream!
You will also want to reserve your sunrise Tikal ruins ticket today. The cheapest place to do it is at the travel agency at Los Amigos Hostel. Find that on Google Maps, book the tour, and they will tell you exactly what you need to do. It is a quite complicated procedure so get that done ASAP.
Alternatively, if you want to secure you spot on the Tikal day tour, find out our you can reserve your tour in advance here!
Day 3: Tikal National Park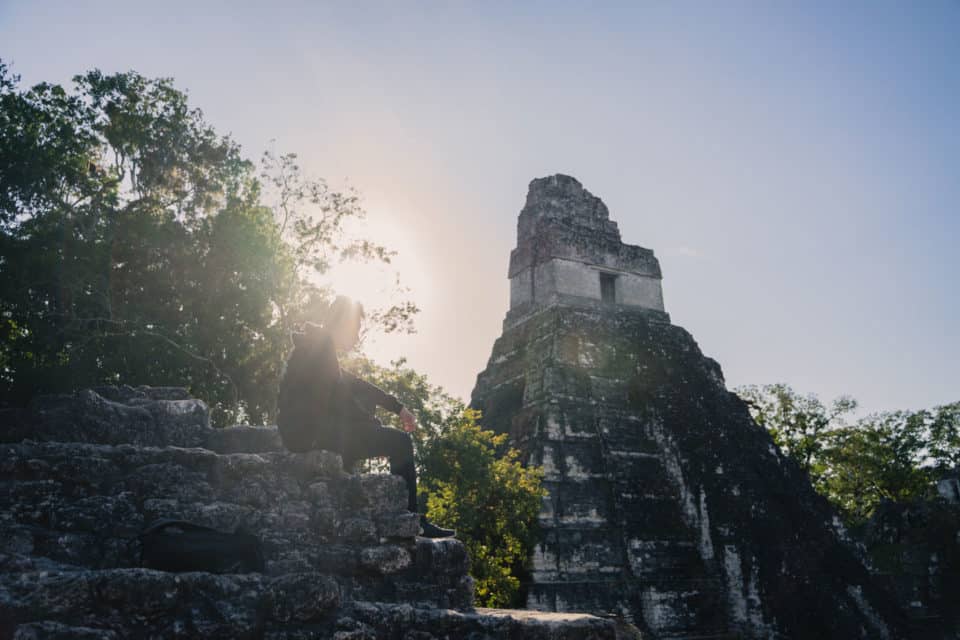 Today you will see the magnificent Tikal ruins for sunrise. Then you will spend half the day exploring the archaeological site. You will return to Flores with no intention of doing anything else but to sleep.
If you are not exhausted after visiting Tikal, check out one of the top things to do in Flores Guatemala.
If you haven't explored the town yet, make sure you walk around the perimeter especially, it is so beautiful. Also, you will want to arrange transport to go to Lanquin for tomorrow, you can buy that at Los Amigos Hostel as well.
Alternatively, you can reserve your transport ahead of time via GuateGo here!
Where To Stay In Flores Guatemala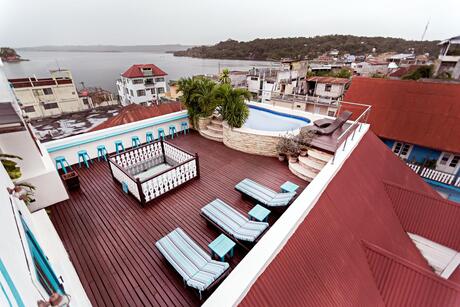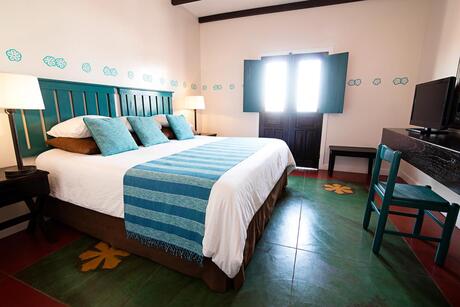 Hotel Isla de Flores is undoubtedly one of the best hotels in Flores. The moment you walk in, you are greeted by the utmost hospitality and charming decor. Enter your room and you will find a spacious area to ensure a cozy stay.
But that is not all, the hotel has a rooftop top and a bar where guests can relax after a long day or watch the sunset!

Click here for more info!
Day 4-5: Lanquin and Semuc Champey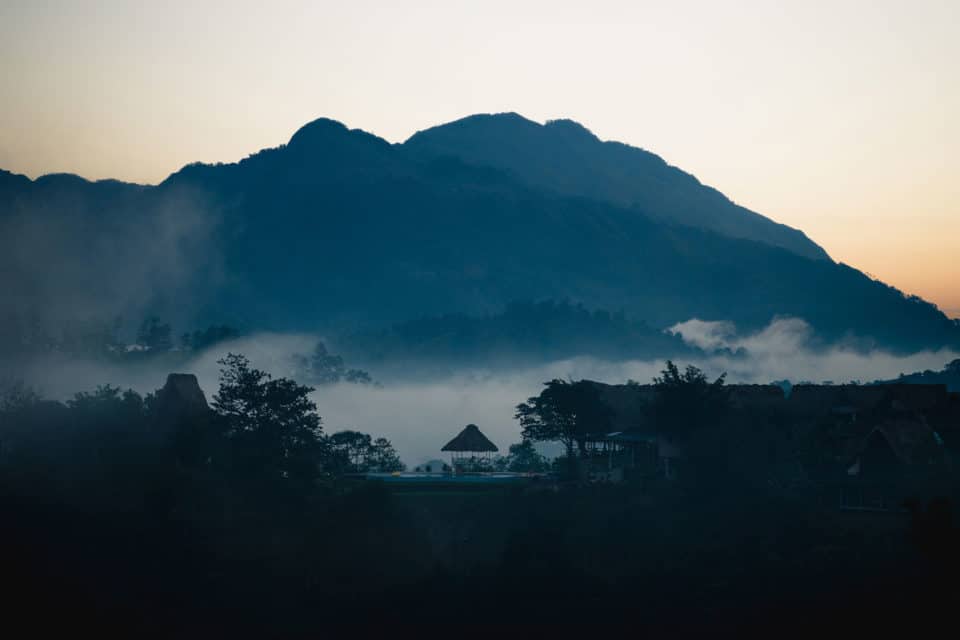 Are you ready to leave the beautiful island of Flores Guatemala?
Because today you will be taking a tourist transport to the beautiful town of Lanquin and Semuc Champey. Get ready for the 8-hour bumpy ride on some of the worst Guatemala roads ever. I highly recommend you bringing a travel medicine kit.
(Trust me, it's worth it!)
The main attraction in this area is a natural pool called Semuc Champey.
You will arrive in the town of Lanquin in the late afternoon. Before you arrive, decide if you want to stay in the town of Lanquin or next to Semuc Champey.
The town of Lanquin is a local town that has everything you need (grocery stores, restaurants, markets), if you decide to stay there, stay at Vista Verde Hostel.
If you stay next to Semuc Champey, you will have to rely on your accommodation for food, transport, and everything. My recommendation is the Greengo's Hotel. The good thing about staying there is that you can literally walk to Semuc Champey pools from there.
Day 4: Relaxing in Lanquin
You will spend the majority of today in a van to Lanquin. After arriving in Lanquin, just relax for the day at your accommodation and get ready for your exciting day at the Semuc Champey pools tomorrow!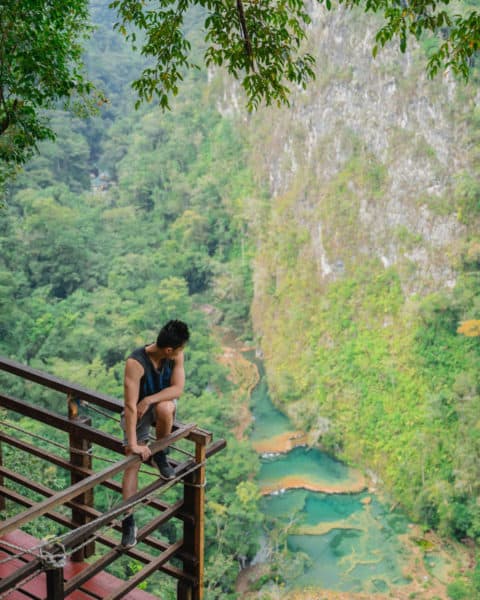 Day 5: Exploring Semuc Champey
Today is your big day at Semuc Champey, one of the most beautiful natural pools in Guatemala. Bring your swimsuit, bring your hiking shoes, and bring a travel padlock to guard all your stuff when you are swimming.
After you are done with Semuc Champey, arrange transportation with your accommodation to head to Quetzaltenango, or Xela for short.
Day 6-7: Quetzaltenango (Xela)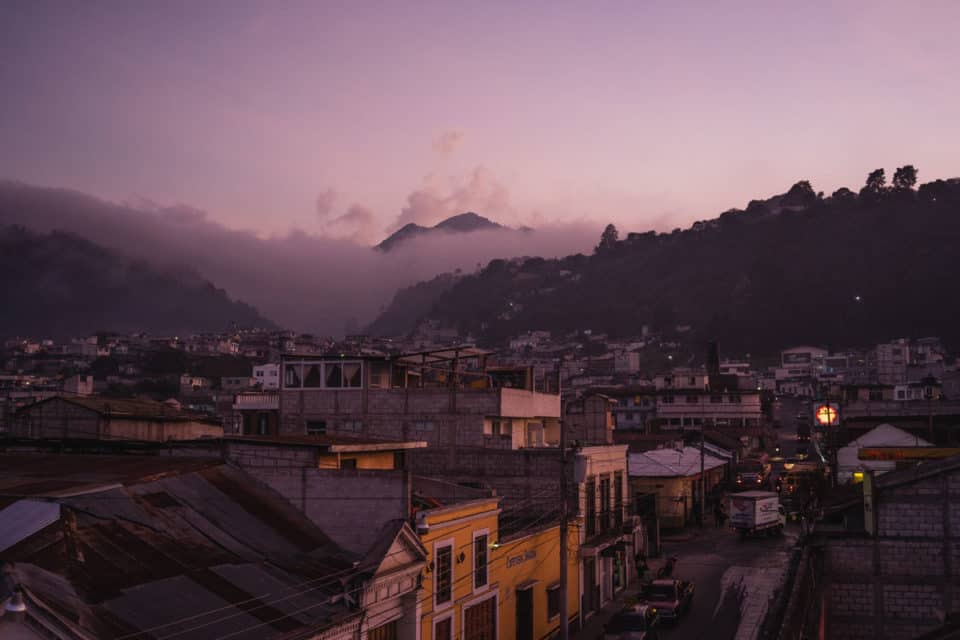 Welcome to Quetzaltenango (after another 8-hour ride, I promise it's the last 8-hour van ride), or if you can't pronounce that, just Xela. It is hard to believe but Xela is the 2nd most populated city in all of Guatemala. What's harder to believe is that it barely gets any tourism.
Many tourists decide to skip Quetzaltenango because it is definitely not the prettiest place to be for a vacation. But the reason I put it in this 2 week Guatemala itinerary as one of the places to visit is that Quetzaltenango is as authentic as Guatemala can be
In Quetzaltenango, you will see how the majority of people in Guatemala live, how their conditions actually are, and how much heritage it has. Quetzaltenango is a place filled with Guatemala culture. It is the place to visit in Guatemala to experience local life!
But if you don't like seeing the raw and ugly, skip Xela and go to Panajachel on Lake Atitlan instead and you will have more days to spend in Antigua.
Quetzaltenango is one of the best places to study Spanish in the world!
Note: Xela can be cold due to the high altitude, especially at night!
Day 6: Exploring Quetzaltenango
You will arrive in Quetzaltenango in the evening. Just walk around, go to the central park, and eat some local food. You can visit the Minerva market if you want an authentic and hectic Guatemala experience.
If you are interested in going to the hot springs (Fuentes Georginas), make sure you reserve that tour today.
Day 7: Go Hiking or Soak in Hot Springs!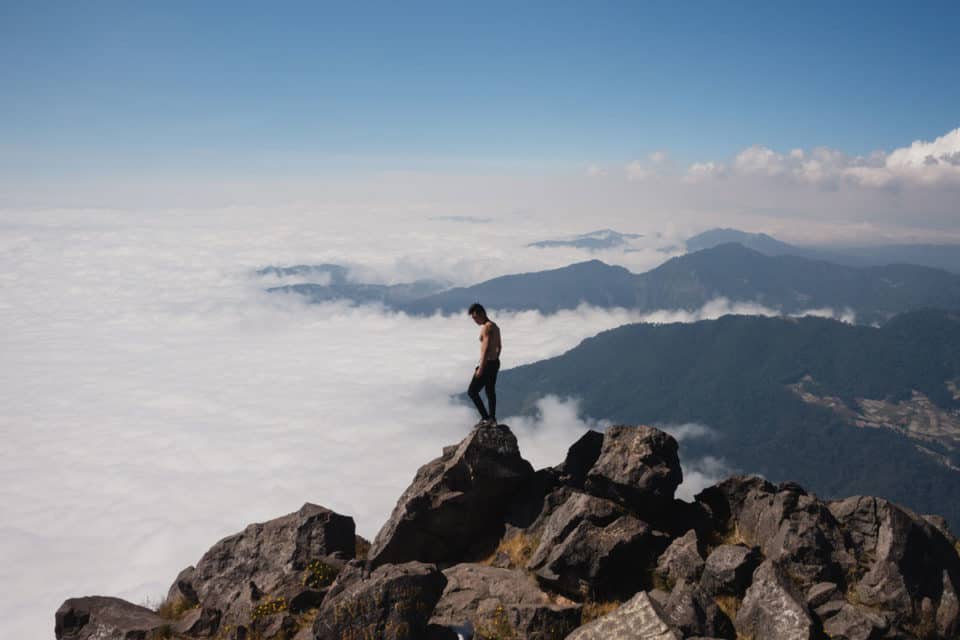 If you decided not to go to Fuentes Georginas, there are still many activities you can do. One of my favorite activities in Xela is to hike volcano Santa Maria! If you don't want to do a hike, check out one of the things to do in Xela down below.
Also, you will arrange our transport for San Pedro in Lake Atitlan for tomorrow. Depending on where you are staying, your accommodation should be able to help you with that, otherwise, you can reserve your shuttle online here as well!
Things to Do in Quetzaltenango (Xela), Guatemala
While there are many exciting things to do in Xela, here is what we recommend:
Hot Springs at Fuentes Georginas
Hiking Volcano Santa Maria – Climb one of the tallest volcanoes (3800m) in Guatemala.
Cementerio Privado Minerva – Yes! The cemetery is a big attraction in Xela. Guatemala, like Mexico, celebrates death as well. As a result, the cemeteries are colorful and well decorated.
Xocomil Waterpark – One of the biggest and best waterparks in Guatemala and it is close to Xela.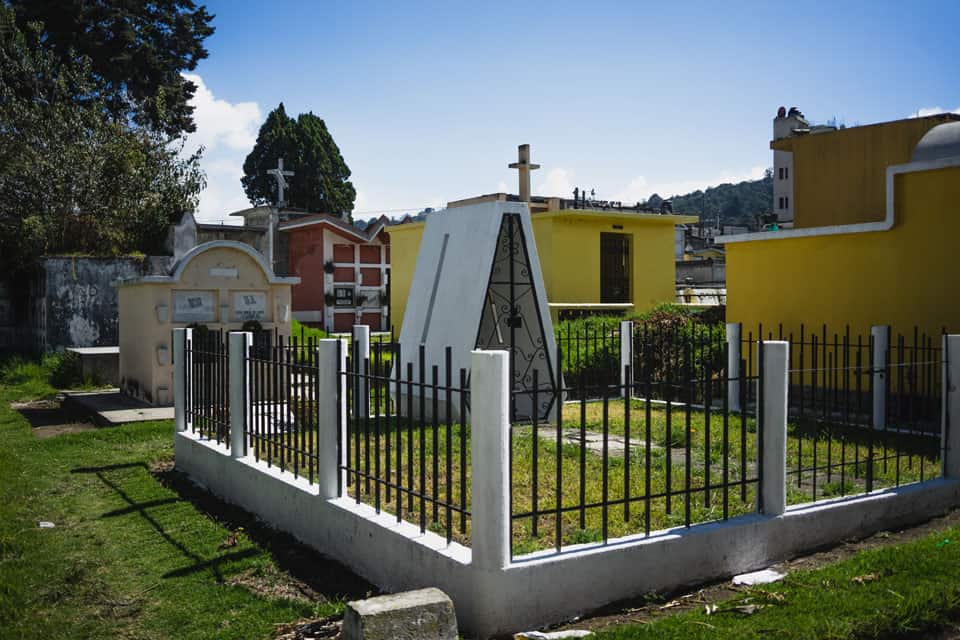 Where To Stay In Quetzaltenango Guatemala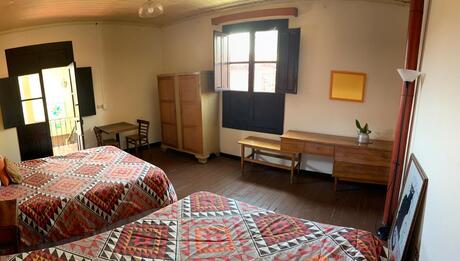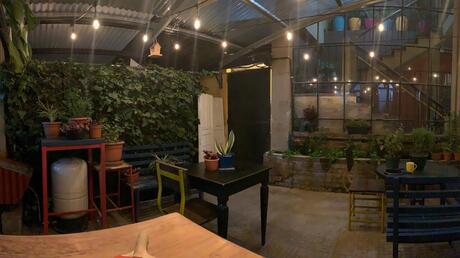 Whether you are traveling as a group, a couple, or solo, you cannot go wrong with staying at Casa Elizabeth. With a variety of rooms, travelers are guaranteed to find a room that they like.

This no-frills hotel in Xela is situated in an excellent location, allowing guests to explore Xela easily. Its spacious and comfortable rooms give guests the perfect night's rest. Along with the cozy common areas and complimentary breakfast, there is really nothing to complain about Casa Elizabeth.

Click here for more info!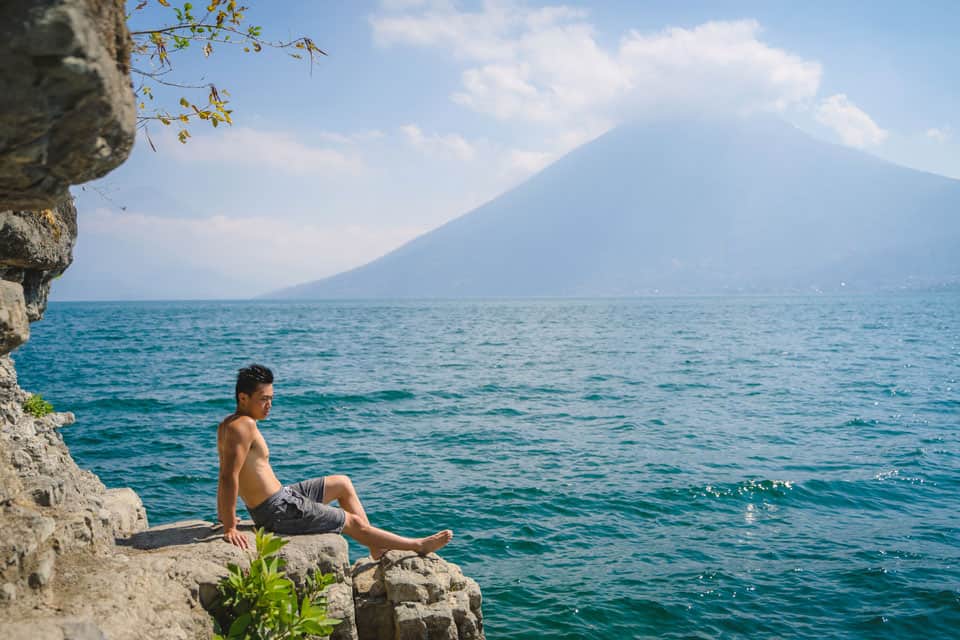 Today, you will finally arrive at the famous Lake Atitlan, one of the most fun and beautiful places in Guatemala. Lake Atitlan is a place you must visit on your Guatemala trip. Made up of small villages and towns with different specialties around the lake, there is so much culture to explore here.
San Pedro – Known for its nightlife, bars, and cute cafes
San Marcos – Known for its hippie and creative vibes, good for yoga and wellness
Panajachel – Known for the best infrastructure in all the Lake Atitlan villages, also excellent for getting to other places in Guatemala.
For our itinerary, we will stay in San Pedro, arguably the most touristy and popular town in Lake Atitlan. To get to the other towns, you will have to take a boat across the lake!
Day 8: Exploring Lake Atitlan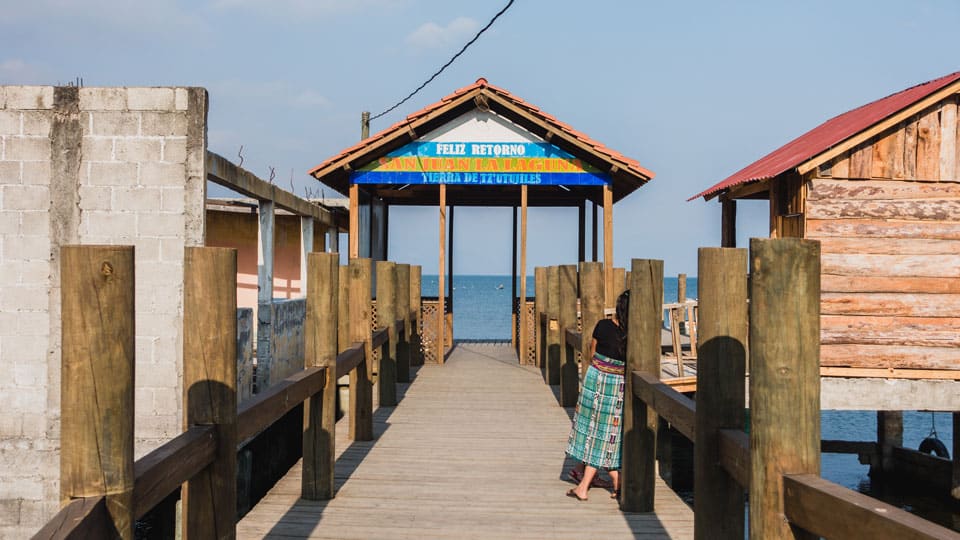 Welcome to Lake Atitlan! After a short 2-hour ride from Xela, you will arrive in the town of San Pedro. Now San Pedro feels like a vacation town with beautiful weather, amazing coffee shops, and stunning scenery.
Spend some time walking around. If you have energy, take the boat to some of the other towns around Lake Atitlan. San Marcos and San Juan (known for their indigenous Guatemala culture) are two towns you have to check out.
Remember to reserve your tour for the Indian Nose hike for sunrise for tomorrow, it is one of the best hikes in Guatemala.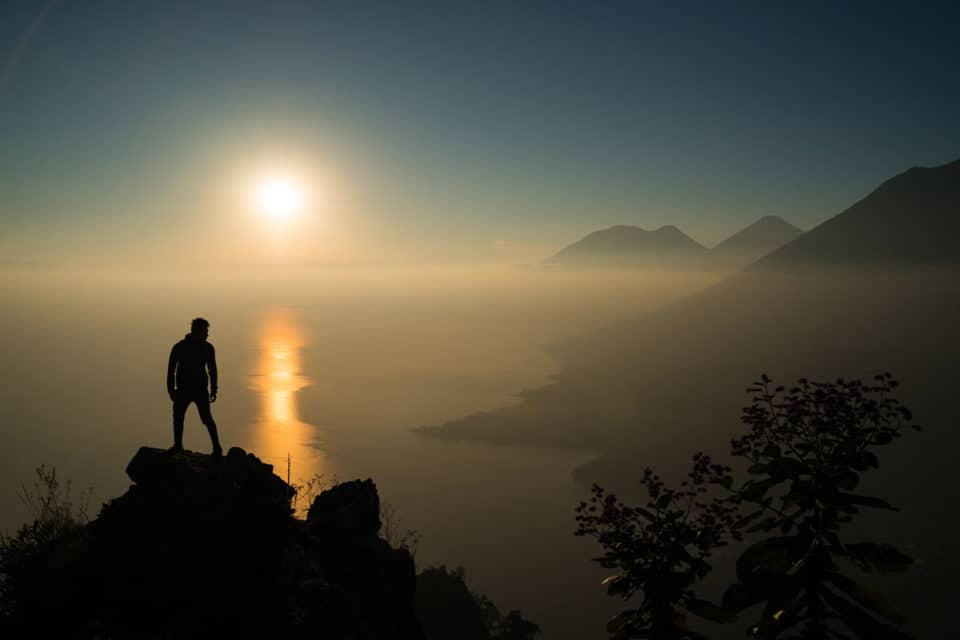 You will spend the early morning today hiking Indian Nose and watching the sunrise, one of my favorite things to do in Guatemala.
After the hike, catch some sleep back at your hotel and then explore the nearby towns a little more. If you didn't get to go to any of the towns yesterday, today is a good day to go.
Of course, you can just relax too! You are on vacation after all!
Relax by the lake, sip a mojito at Bar Sublime, or go cliff jumping at Cerro Tzankujil (Nature Reserve) in San Marcos. There are plenty of things to do in Lake Atitlan!
If you are looking for more adventure, we recommend you to check out the village of Santa Catarina Palopó! It is a village in Lake Atitlan known for its painted houses using patterns common in Mayan textiles. It also has a market full of traditional crafts and souvenirs!
Remember to reserve transportation for the beautiful town of Antigua tomorrow, which you can do online here!
Where To Stay In Lake Atitlan Guatemala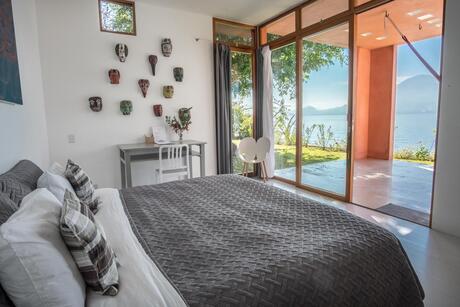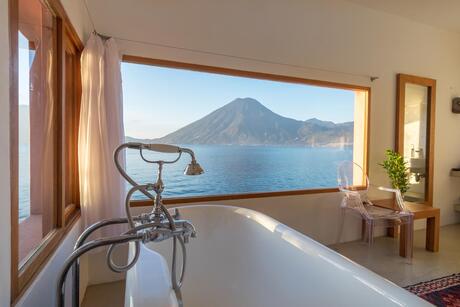 There are no shortages of stunning places to stay in Lake Atitlan, but none can compare to this gorgeous lakeside house.
Anzan Atitlan is the perfect combination of cozy and romantic. Featuring an outdoor terrace with breathtaking views of Lake Atitlan and its volcanoes, guests will unquestionably spend hours here, sipping a coffee and enjoying life.
If you are still unconvinced, there is an indoor standing hot tub where guests can relax after a day of exploring Lake Atitlan's villages. Finish off the day with a full-course meal at their onsite restaurant with mouth-watering dishes made from fresh local ingredients.

Click here for more details!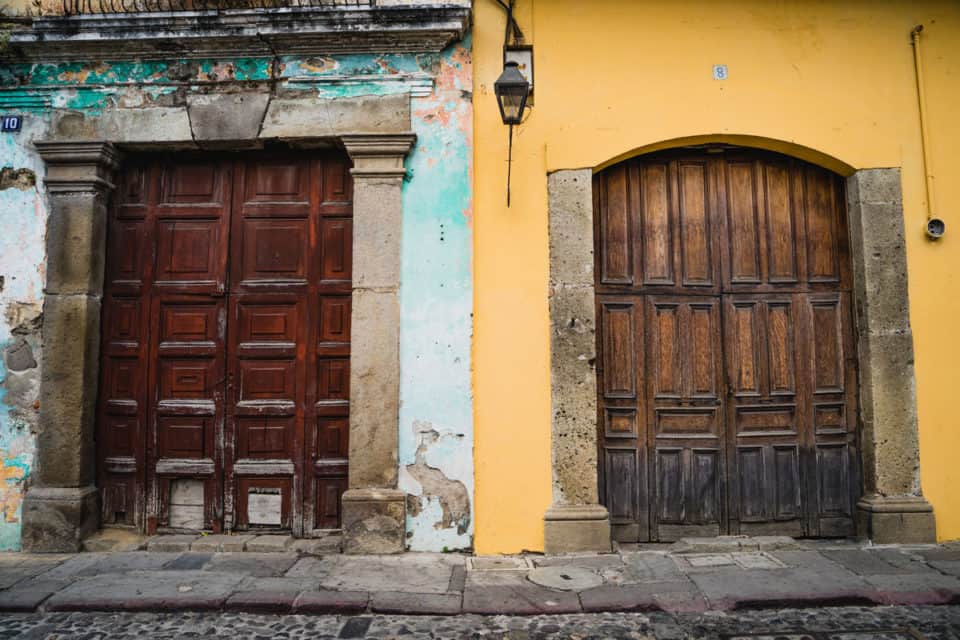 Last but not least, you are at the breathtaking colonial town of Antigua, the most popular tourist destination and a present-day UNESCO World Heritage Site.
Antigua was once the capital of Guatemala, but a series of devastating earthquakes prompted changing the capital to present-day Guatemala City. Walking down the cobblestone streets of Antigua and you will undoubtedly stumble upon cultural gems, interesting museums, and buildings in ruins.
There are many awesome things to do in Antigua, but the ones you cannot miss are hiking volcano Acatenango, visiting Hobbitenango, and checking out the Cerro de la Cruz viewpoint.
Below is our recommended allocation of time, but you are welcome to switch it up however you like.
Day 10: Exploring Antigua and Cerro de la Cruz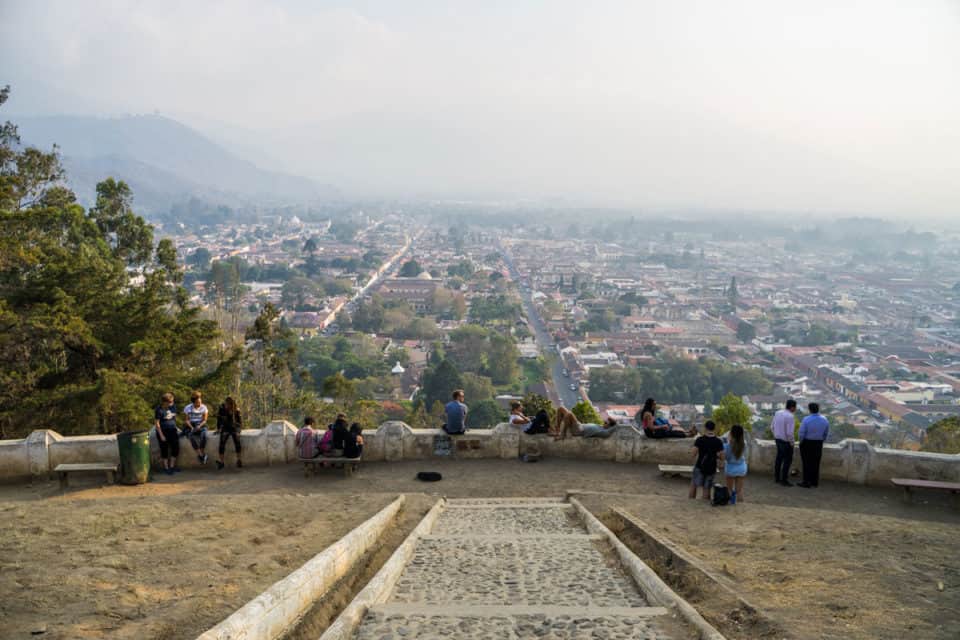 You will arrive in Antigua in the afternoon. Walk around the city, check out Santa Catalina Arch and go to Cerro de La Cruz for sunset. Afterward, enjoy some of the most amazing food you will find in Antigua at Fridas.
Sign up for the 2-day 1-night volcano Acatenango hike where you get to see volcano Fuego erupt in front of your eyes! Don't worry, it is not dangerous!
Day 11: Hiking Volcano Acatenango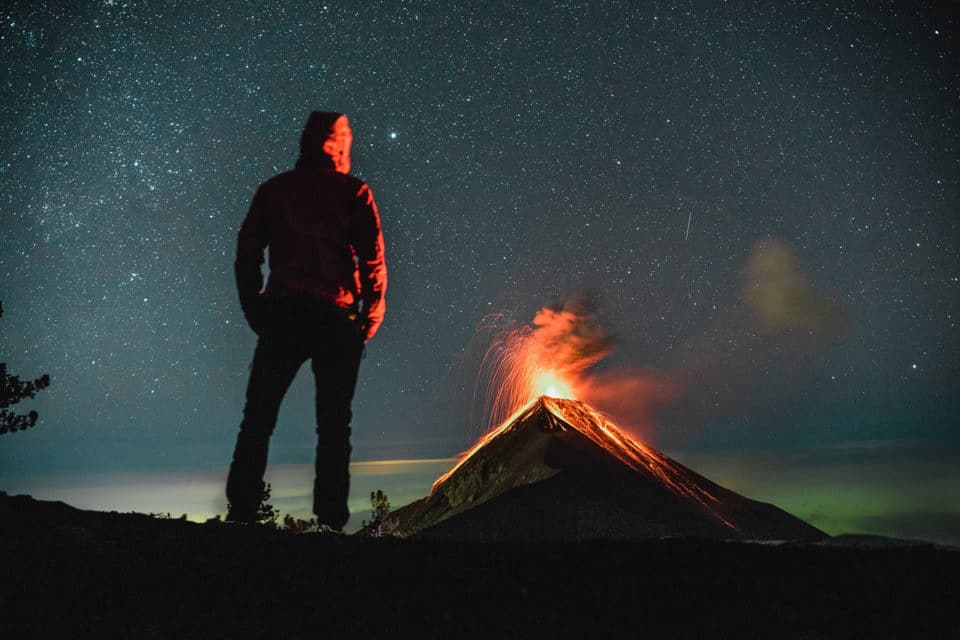 Today you will hike 5+ hours to the base camp of Volcano Acatenango. There you will camp for the night and see Volcano Fuego erupt all night (erupts every 15 minutes to an hour).
You will sweat, you will gasp for air, but hopefully, you won't cry, and you will definitely be amazed at the end of your hike.
Day 12: Complete Relaxation or Visiting Chichicastenango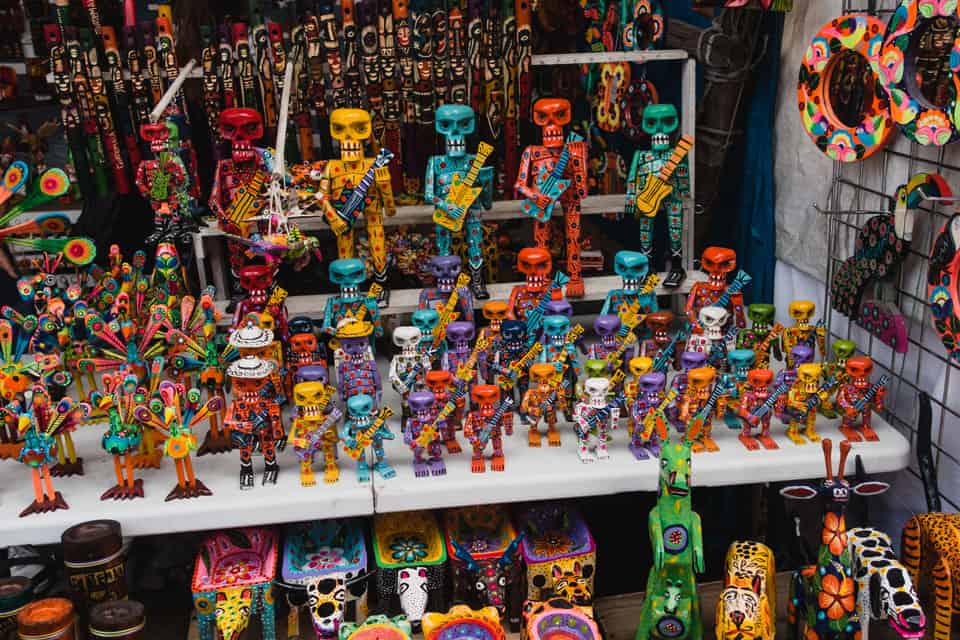 You will return from your Acatenango hike in the late morning, but you probably don't want to do much today.

Today you will relax, get in a pool, have a massage, and just do nothing for the rest of the day.

If you want to do something today, then check out Chichicastenango, the biggest outdoor market in Central America. It can be easily done as a day trip from Antigua, either via a tour or independently.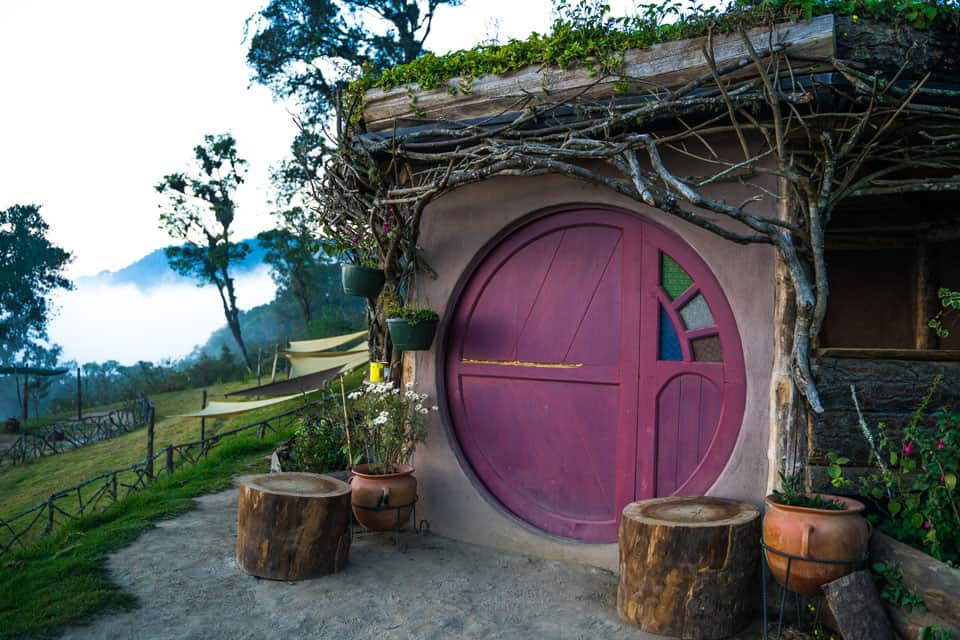 I hope you are well recovered from the Acatenango hike. Today you will be taking a day trip to the exotic and unique eco-lodge called Hobbitenango up in the highlands of Guatemala.
Hobbitenango is a "The Hobbits"-themed eco-lodge similar to the Hobbiton in New Zealand.
Here you will relax, go on short nature walks, take some cool photos, and disconnect from the busy world. If you wish, you can even stay in one of their hobbit holes for a night to experience something different!
Check out our full guide and experience at Hobbitenango before going!
Day 14: Souvenir Shopping & Relaxing Day in Antigua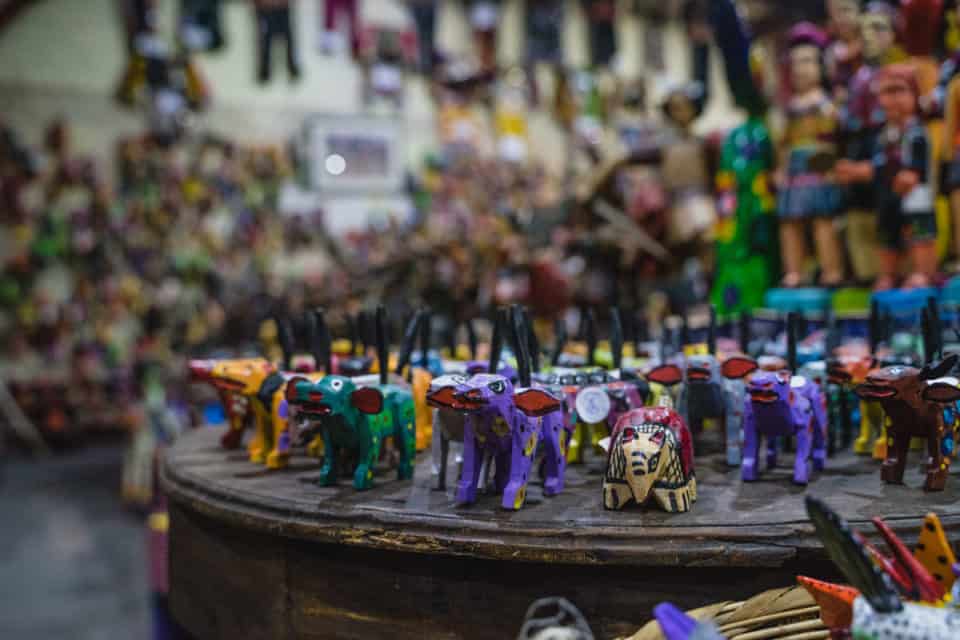 Today is your last day in Guatemala (if you only have exactly two weeks in Guatemala to travel). If you have more time, feel free to travel a little slower and spend a longer time in some of the places. This Guatemala itinerary has been very action-packed.
Enjoy some Guatemala coffee, buy some souvenirs at Nim Pot, and take it slow before you have to head back home again. You can arrange transportation to the airport in Guatemala City straight from your hotel in Antigua. You may also take an Uber.
Where To Stay In Antigua Guatemala
Hotel Museo Spa Casa Santo Domingo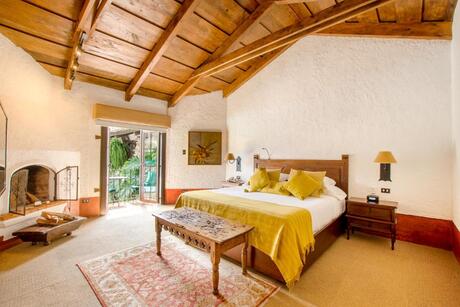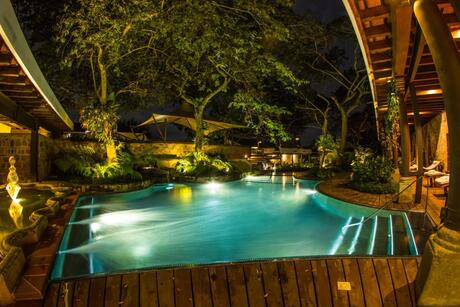 If you are looking for an extraordinary place to stay in Antigua, then this luxurious Hotel Museo Spa Casa Santo Domingo is ideal for you.

Set in a historical convent, this hotel oozes charm that will transport you back in time. In fact, the hotel is not only a place to stay, but it has its own museums and galleries. No luxury experience in Antigua even comes close to what the Hotel Museo Spa Casa Santo Domingo can offer.
Come enjoy their top hospitality, dreamy sleeping arrangements, and delicious breakfast at its gourmet restaurant. Don't miss the large outdoor pool, spa and other wellness features when staying at this hotel!

Click here for more details!
Safety Tips When Visiting Guatemala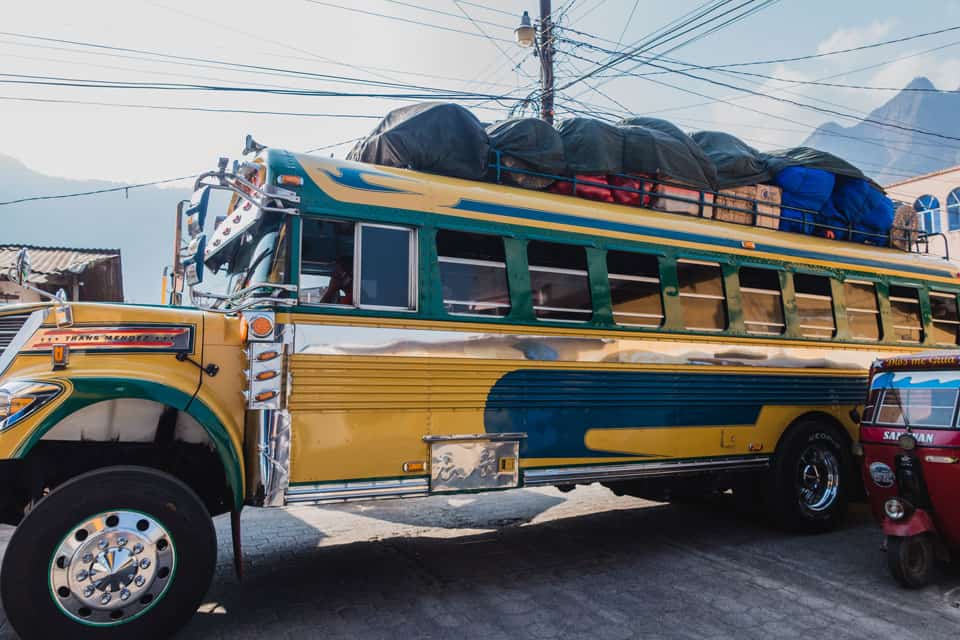 Even though Guatemala is a fairly safe country, it is still a poor country. That means you need to be careful with your fancy electronics. Don't flash them everywhere you go, go with a friend if you can, and try not to carry them at night. Stealing an iPhone from you could be worth 2 months of their salary.
Practice extra caution when you are in Guatemala City and when you are in Quetzaltenango. These are the only places I have heard of crimes happening to travelers. Antigua is one of the safest cities in Guatemala.
Don't DIY hikes in Lake Atitlan. San Pedro volcano and Indian Nose hike are notoriously dangerous for travelers.
Avoid taking any "chicken buses" in Guatemala. Chicken buses are transportation that locals use. They are cheaper but you become an easy victim of theft. If you have to, watch your stuff carefully! It is worth getting travel insurance for Guatemala!
Other than that, enjoy Guatemala! Don't worry all the time because that will just ruin your vacation!
Packing List For Your 2 Weeks in Guatemala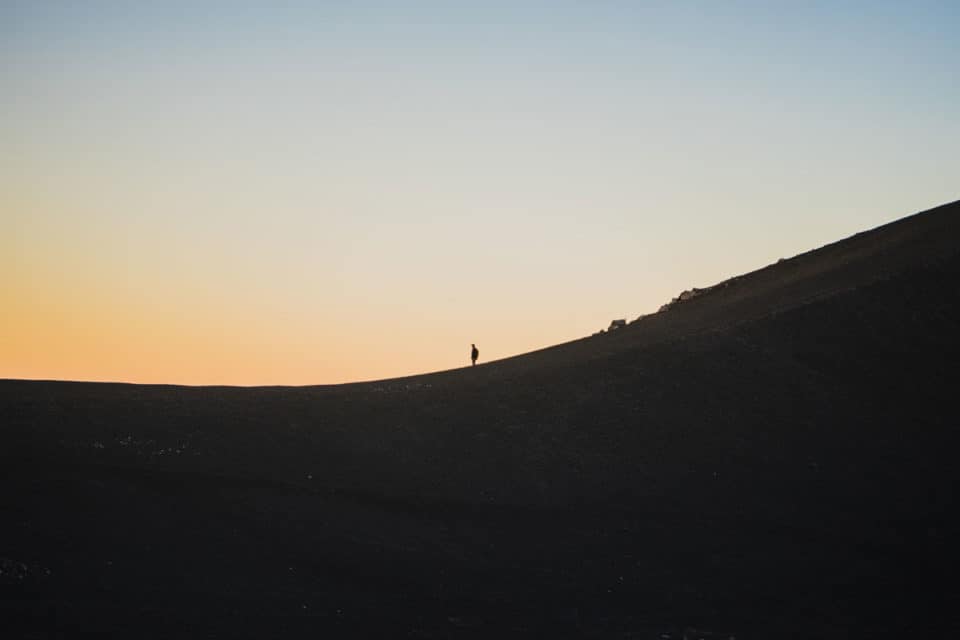 For your two weeks in Guatemala, you will go from the heart of the forest of Guatemala all the way up to the mountains. For that reason, you will want to pack a variety of clothes and items to ensure you are well prepared. These are some general things you should pack outside of the usuals!
If you want a full guide on what to bring to Guatemala, check out our full Guatemala packing list here!
Sunscreen. Do you want to look like a lobster? I didn't think so! Pack some for your Guatemala trip.
Insect Repellent. Do you like feeding mosquitos? If not, pack some! Places like Tikal and Hobbitenango can have a lot of bugs.
Filtration Water Bottle. One of my favorite traveler items. It will save you money from buying water, and it will save you in dire circumstances.
Gloves and hat. Guatemala is very warm in general, but if you plan on doing the volcano Acatenango hike or going to Quetzaltenango, you should pack some gloves and hats.
Rain poncho or raincoat. You will need these when you go on hikes. I don't recommend you taking an umbrella.
Warm Clothing! Referring to No.4 on the list, pack some warm clothes with you as well. Long pants, socks, shirts, under armor, and jacket.
How to Get Around Guatemala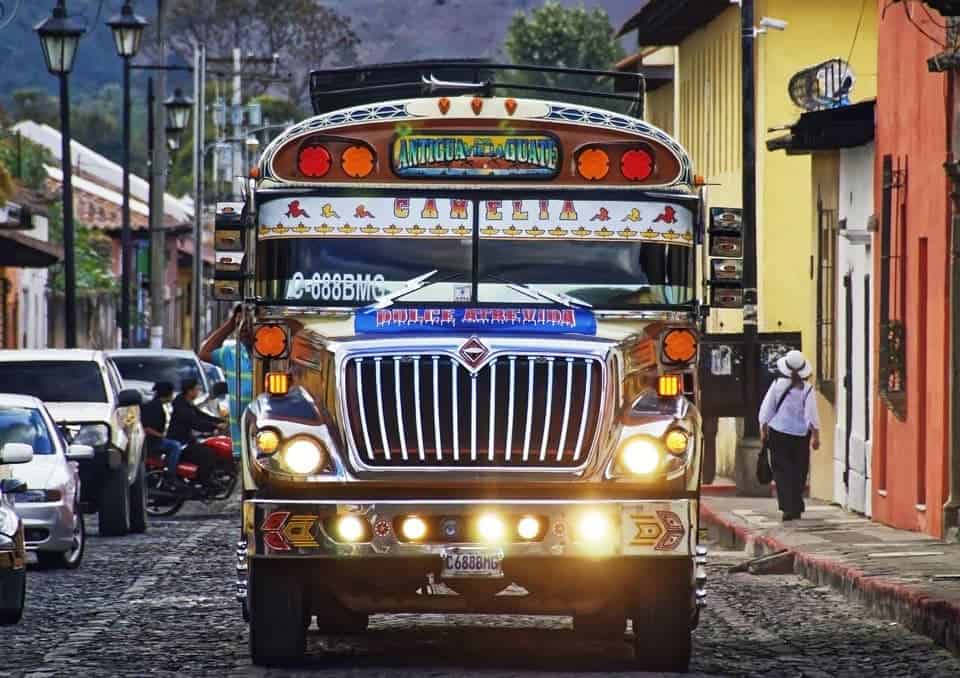 Although chicken buses (camionettas) are the best popular option for locals to travel, it is not advised for tourists to use them for safety reasons.
But don't worry, there is plenty of tourist-friendly transport to get around Guatemala. All tourist transportation can be arranged at the tour agencies in the popular tourist destinations.
Note: It might be difficult to find tour agencies when you first arrive in Guatemala City. All the tour agencies are located in the nearby city of Antigua instead.
Read More: How to get from Guatemala City airport to Antigua!
As much as I love to DIY everything from transportation to activities, traveling around Guatemala is difficult without these tourist-specific transports. The type of transportation used is small minivans that fit about 10 people. All your luggage will have to go above the minivan so be careful with what you bring to Guatemala!
One of the companies I used to get around Guatemala was GuateGo. They featured shuttle buses between every popular tourist destination in Guatemala, all of which are on our itinerary! The best thing is you can prebook them so you don't have to worry about booking anything when you arrive!
Find out more about GuateGo and how to pre-plan your shuttles in Guatemala here!
Best Time to Visit Guatemala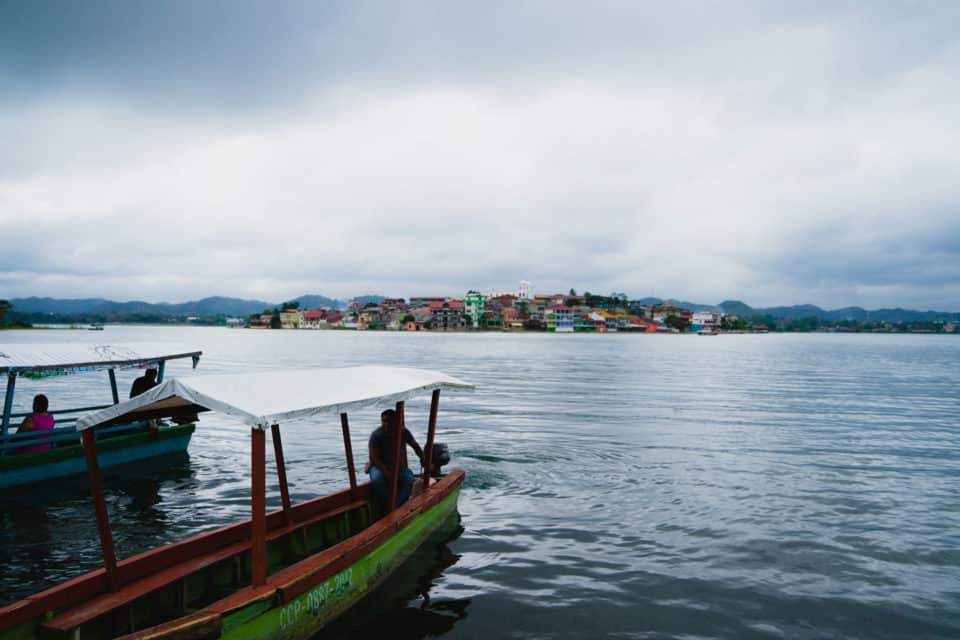 Nicknamed the land of eternal spring, there isn't really a bad time to visit Guatemala. However, Guatemala's location relative to the equator means that there are distinct dry and wet seasons.
The dry season in Guatemala is from November to April and the wet season in Guatemala is from May to October. During wet season, it doesn't mean that there will be heavy rainfall constantly. Usually, it rains a few hours a day a few times a week.
If you are in the highlands of Guatemala, expect warm and beautiful days and cool nights. If you are in low elevation such as the Peten rainforest region, expect high humidity and warmer weather.
More Than Two Weeks in Guatemala?
2 weeks is the optimal time to see the best attractions in Guatemala. However, if you have more than 2 weeks in Guatemala, you can consider crossing the border to San Cristobal de Las Casa in San Mexico or San Ignacio in Belize. Heading towards Belize would be a good choice if you are a beach-lover.

If you want to stay in Guatemala, there are a few other tourist destinations worth visiting. They are namely Livingston, El Paredon, Monterrico, and Rio Dulce.
Livingston is a small town located next to the Caribbean sea. Habited by the descendants of slaves known as the Garifuna, come to Livingston to experience a different side of Guatemala. It is also a very relaxing spot with lots of wildlife.
El Paredon and Monterrico are the beach towns of Guatemala. Though I had not visited them personally, I have heard mediocre things about them. The beaches in neighboring countries such as Honduras and Belize have better beaches.
Rio Dulce is a small riverside town off the beaten path that provides a calm escape on the riverside and a peek at the authentic Guatemalan lifestyle!
Like this post? Don't forget to save it on Pinterest!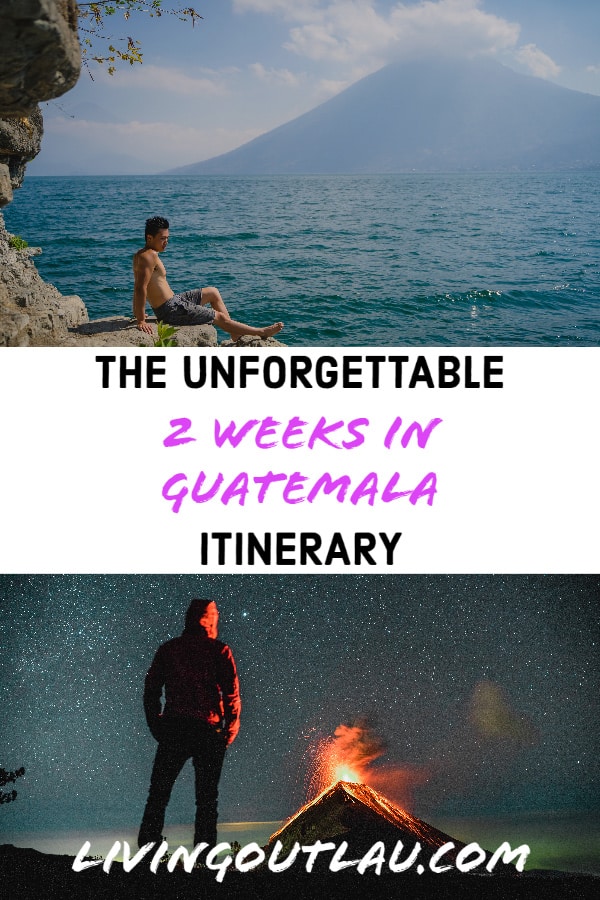 I hope this 2 week Guatemala itinerary will help you plan your trip. If not, I hope it at least gives you an idea of things to do in Guatemala!

Did you find this post helpful? Let us know in the comments!
Disclaimer: Some of the links above are affiliate links. That means if you book or make a purchase through the links, we will earn a small commission at no extra cost to you! The money will help run this site! Thank you!