Quetzaltenango, or Xela for short, is the second-largest city in Guatemala. However, you might have never heard about it.
It doesn't get the popularity that Antigua, Flores, or even Lake Atitlan gets.
But this is for good reason, there is barely anything worth to do there. Yes, there are some hikes such as Tajumulco and Santa Maria, as well as hot springs called Fuente Georginas, but those are not what I consider must-see destinations in Guatemala.
And it is exactly for that reason why studying Spanish in Xela is so good.
Why Study Spanish in Xela (Quetzaltenango), Guatemala?
The main reason why people come to Xela (Quetzaltenango) is for Spanish schools. In fact, we would say the best thing to do in Xela is to learn Spanish.
The Spanish schools in Xela are cheap and the Spanish being taught here is a very neutral Spanish. That means the words are more common and the Spanish accent is easier to understand. On top of that, the environment of Xela promotes Spanish-learning unlike no other city.
Xela, even though the second biggest city in all of Guatemala, is populated with mostly only-Spanish speakers. That means when you have to go to the market and buy some oranges, you have to say it in Spanish or else the vendors won't understand you.
The environment in Xela forces you to speak in Spanish. You sink or you swim. That is the best way to learn.
You are pushed out of your comfort zone every day and that is when you learn best.
Additionally, the schools create an amazing community for the students. The Spanish schools have daily activities that you can participate in (some free, some not) and meet other students very easily.
Activities include games that facilitate learning or field trips to nearby towns and attractions to learn more about the culture of Guatemala. Did I mention all classes are 1-on-1?
3 Best Spanish Schools in Xela (Quetzaltenango), Guatemala
Sol Latino Spanish School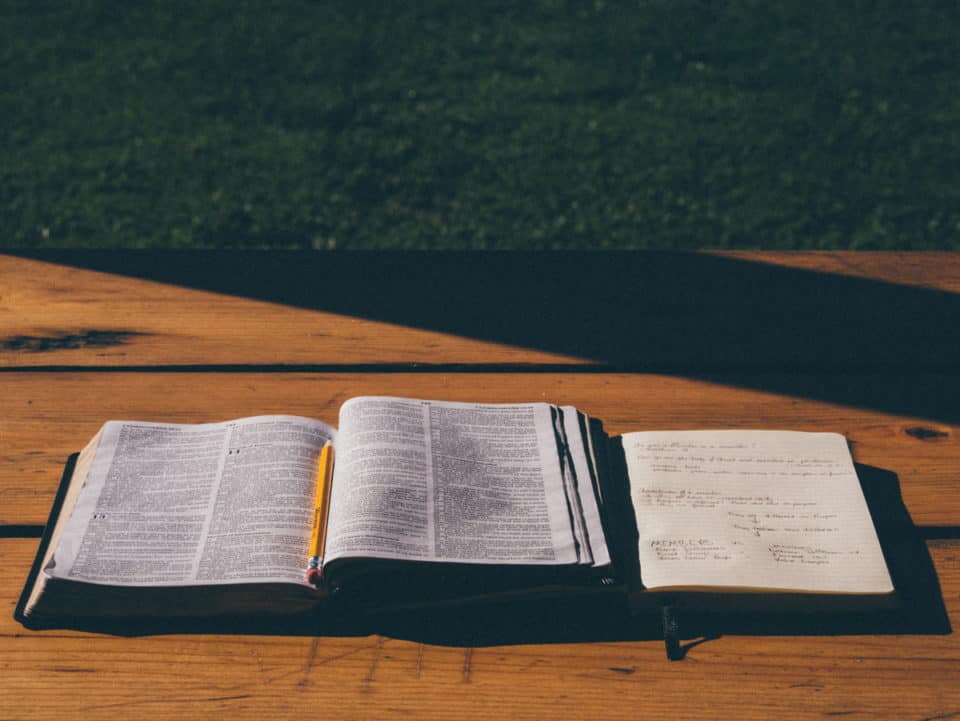 If you are looking for a cheaper school that still has quality teachers and a decent community with scheduled activities, then Sol Latino is your best bet.
Sol Latino is the cheapest of the three schools listed that I would recommend.
The price for 25 hours of 1-on-1 Spanish classes a week was at 980Q at the time of my visit (November 2018).
They also offer various after school activities such as dinner nights, field trips, and much more as well.
The one thing I didn't like about Sol Latino was that the learning environment was very rustic. It was pretty much just two plastic chairs and a plastic table for learning. In addition to that, all of them were outdoors. And in case you were unaware, Xela can be really cold due to the altitude (2330 m).
If you can withstand that, then I would recommend Sol Latino to you. Sol Latino also offers homestay options for students that are interested in staying with a Guatemalan family for a decent price.
Proyecto Linguistico Quetzalteco (PLQ)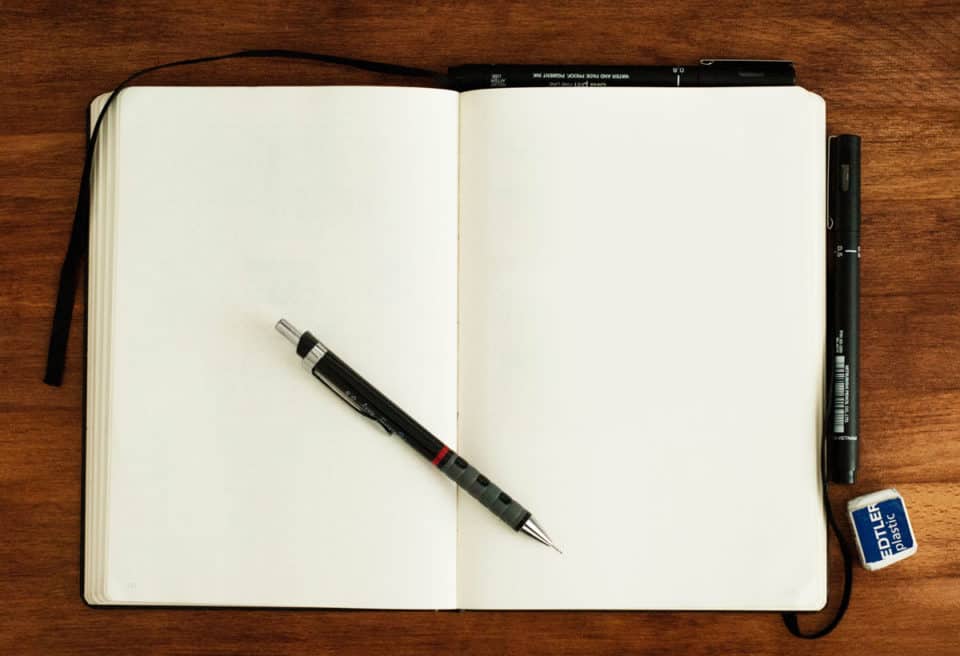 Proyecto Linguistico Quetzalteco or PLQ for short is probably one of the most expensive Spanish schools in Xela.
At a price of 1400Q for 25 hours of classes a week, it is almost 50% more the price of Sol Latino.
However, this price is well justified. PLQ is probably one of the best schools in all of Xela. Their professors are extremely qualified and experienced in teaching. Every Spanish teacher in PLQ has the training and a certification in teaching Spanish as the second language. 
PLQ also offers very specific courses. For example, if you are interested in Legal Spanish, Spanish for social work, or other categories, chances are, they have a course specifically for you.
Activities are also part of the learning process at PLQ. Similar to other schools, PLQ has extra activities that enhance your learning such as field trips, games, and other group activities. PLQ activities tend to be more on the cultural and social side of things.
PLQ offers a homestay option for an additional 500Q per week. To learn more about what a homestay in Xela (Quetzaltenango), Guatemala is like, scroll down to the section about my experience doing a homestay in Xela.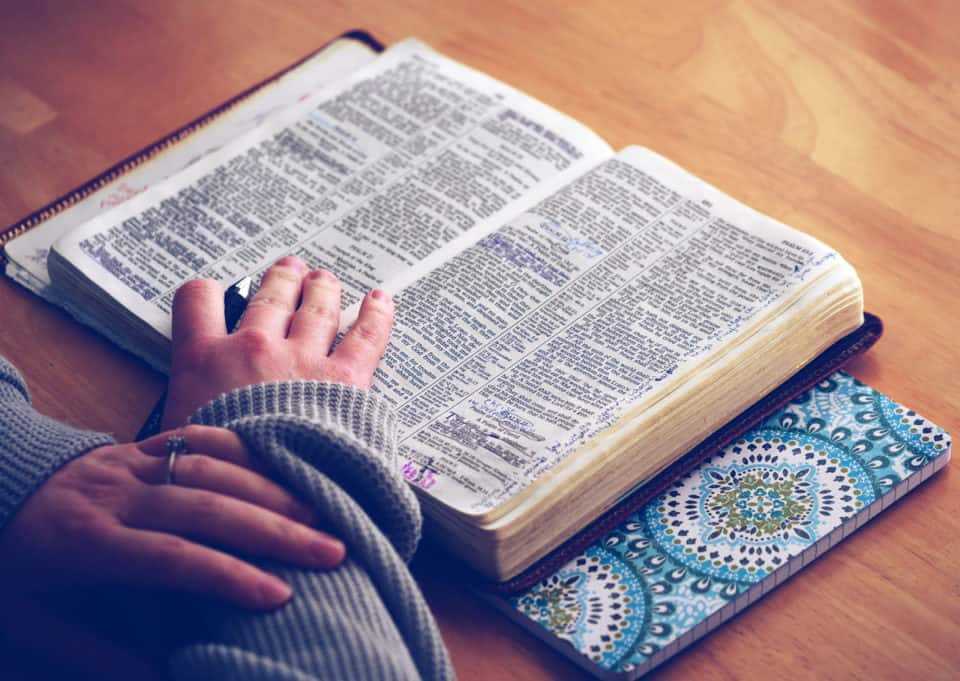 Utatlan Spanish School is somewhere between Sol Latino and PLQ. It is centrally located next to the main park and in a nice antique building full of architectural style.
The price for 25 hours of 1-on-1 classes per week? 1080Q as of November 2018. 
It is not as cheap as Sol Latino but it is definitely much cheaper than PLQ. Compared to Sol Latino, Utatlan's location was much closer to the hostels. The environment for learning was comfortable (not outdoors) and we were allowed to have classes on the balcony of the building if we desired. (The view is amazing up there)
The activities were very nice and organized similar to the other schools. But what I like the most about this school was the environment, everyone was friendly and warm. It felt like a family. It is the reason why I ultimately chose Utatlan Spanish school over the others.
Homestay options with a Guatemalan family are also available for an additional 400Q per week. You can read about my homestay experience at Xela, Guatemala below!
My Experience At Utatlan Spanish School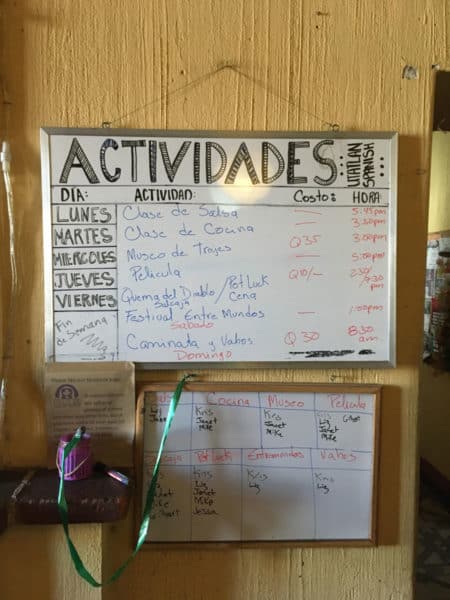 Registration at Utatlan Spanish School
I visited Utatlan Spanish school on my first day in Xela. I was immediately met with a very friendly administration who spoke perfect English. I told them I wanted a more travel-based Spanish program and only had three weeks in Xela.
Within the next 15 minutes, I was taking a Spanish placement test, getting my hours for my Spanish classes ready for the NEXT day, and being assigned a teacher.
The whole process was very easy and they answered all the questions I had.
The Classes and Teachers at Utatlan Spanish School
My first week of Spanish at Utatlan was absolutely exhausting but rewarding. Within the first week, I felt much more confident going into the markets and stores of Xela, where not a single person spoke English.
My teacher Vinny spoke English but insisted that we converse only in Spanish unless it is necessary to use English.
If you ever studied 5 hours of a language straight, you will know how tiring it is.
Vinny saw that I was struggling with learning just from the book for hours. So to combat the repetitiveness of learning from the book over and over and day after day, we played Spanish Scrabble to enhance my Spanish vocabulary.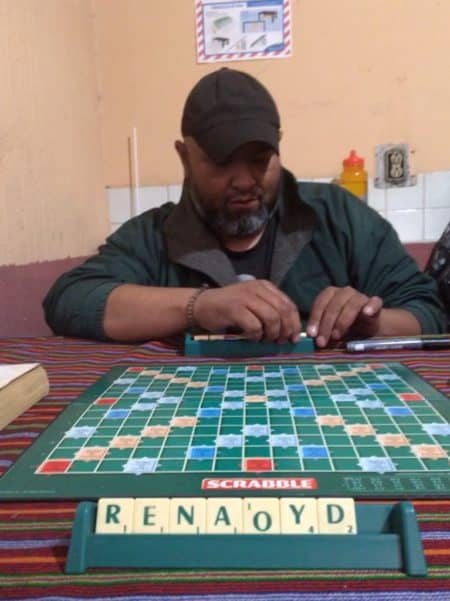 I lost of course.
Sometimes, we would have classes outside in cafes where I would order my own food and he would correct my mistakes. It felt much more practical than learning just from a book. 
We would go to the market in Xela and he would have me buy things and just teach me about the culture of Guatemala. It was a complete immersion program.
I started feeling more and more confident in these real-life situations. Buying food from the hectic markets in Xela and telling them how many I want and bargaining for the price all felt so natural.
After my first week of 25 hours of classes, 5 hours a day, I was completed exhausted. Studying for 5 hours straight was not efficient for me, I would lose focus and only retain a fraction of the information.
I asked the administration at Utatlan if I could switch my schedule to 4 hours a day for 5 days and a 5-hour day for the week. In turn, that would add up to the 25-hour week of classes I would be taking. I highly doubted that they would accommodate such a difficult request but they did and were so flexible. This is one of the things I really liked about Utatlan.
In a short period of time, my teacher became one of my best friends. He would invite me to play and watch soccer matches live (great place to learn bad words) and take me out to all these famous food places in Xela.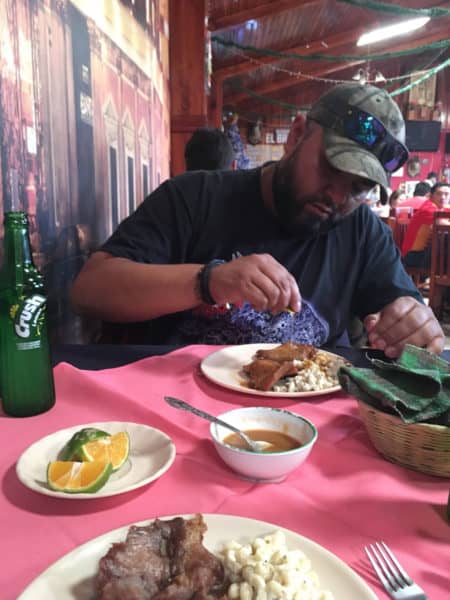 He was my best friend, my teacher, and also my guide for the city.
It was a total immersion type of learning. It wasn't the type where you memorize grammar, after grammar, vocabulary, after vocabulary. It was the type where you learn and then you apply what you have learnt in an environment that promotes growth.
By the end of the second week, I wanted to take my learning up to the next level by staying with a Guatemalan host family. This was easily arranged by Utatlan. I advised them of this a few days before the start of the new school cycle and they were able to accommodate me.
Doing a Homestay at Xela (Quetzaltenango), Guatemala
I strongly believe that living with a Guatemalan host family along with weekly classes is the best way to learn. And in Utatlan Spanish school, you can do it for a cheap price of around ~400Q.
With a homestay, they provide you with 3 authentic homemade Guatemalan meals a day, your own private room, and hot showers (some of the showers in Xela can be cold or lukewarm). It is a much cheaper option than staying in a hostel around the area!
I thoroughly enjoyed my week of homestay in Xela. It was a quiet and peaceful environment where you could concentrate on your studies. The food was extremely authentic but at times basic. There were many times I felt hungry after a meal.
The best part was definitely having more opportunities to use my newly-learned Spanish in a different environment. You can use your Spanish in a market, at a restaurant, but you won't get to use your Spanish in a home environment unless you do a homestay.
Where to Stay While Studying Spanish in Xela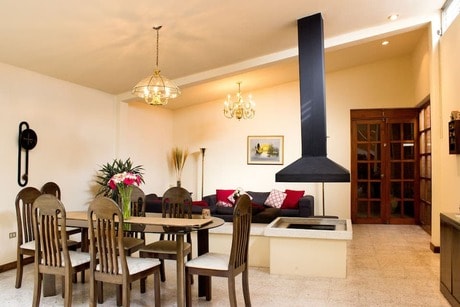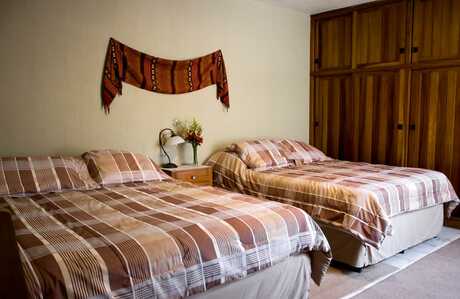 (Images Courtesy of Airbnb)
Though we highly suggest you to stay in a hostel or a homestay to practice your Spanish, staying in an Airbnb is great if you prefer extra quietness and privacy. This can help if you have to finish some of the assignments.
Whether you are traveling as a group, a couple, or solo, you cannot go wrong with staying at this Xela Airbnb.
Featuring a total of 4-bedroom and 3 .5 baths, a total of 9 guests can comfortably enjoy its amenities such as a fully equipped kitchen, a spacious living area, and two interior gardens!
It is also located in Democracia next to the Democracia Market, meaning guests can practice their new Spanish skills with the locals!
Like this post? Don't forget to save it on Pinterest! 🙂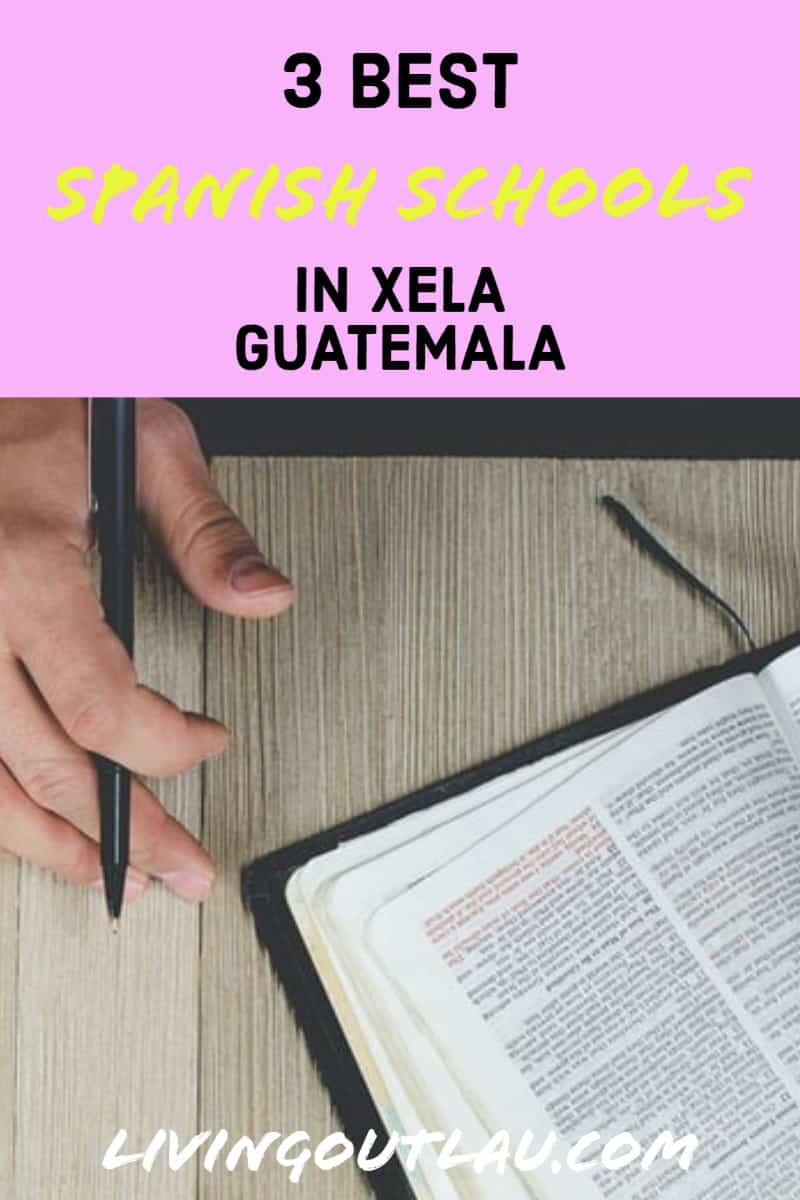 There you have it, the best 3 Spanish schools to study in Xela (Quetzaltenango). Have you studied Spanish in Xela or in another place? Let us know in the comments below!!!
Disclaimer: Some of the links above are affiliate links. That means if you book through the links, we will earn a small commission at no extra cost to you! The money will help run this site! Thank you 🙂