Not sure where to stay in Lake Atitlan, Guatemala?

To be honest, I am not surprised.

With more than 10 stunning villages in Lake Atitlan, choosing the perfect place to stay at Lake Atitlan is no easy task. After spending more than 2 months backpacking Guatemala, I can tell you that picking the wrong place to stay in Lake Atitlan will affect your Guatemala trip!

That is why I am here to help.

Below you will find our recommended hostels and hotels in Lake Atitlan and their location. We will also discuss the different Lake Atitlan villages and the pros and cons of staying in them!

Enjoy!
---
Quick Tip On Where To Stay In Lake Atitlan, Guatemala
There are many different villages in Lake Atitlan with their own pros and cons. The three most popular villages are San Pedro, San Marcos, and Panajachel.

If this is your first time visiting Lake Atitlan, you cannot go wrong with choosing any of the three places to stay. These villages are great bases for exploring some of the best things to do in Lake Atitlan.

Here are some quick recommendations on the best places to stay in Lake Atitlan.
Best Hostel in Lake Atitlan – Selina Atitlan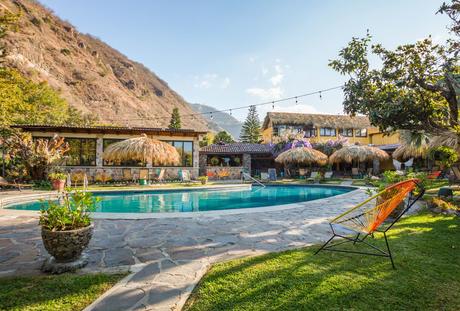 Best Cheap Hotel in Lake Atitlan – El Delfin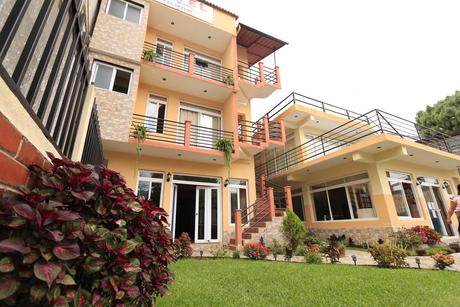 Best Vacation Rental in Lake Atitlan – Anzan Atitlan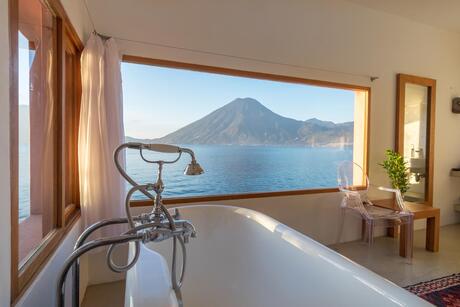 Best Luxury Hotel in Lake Atitlan – Porta Hotel Del Lago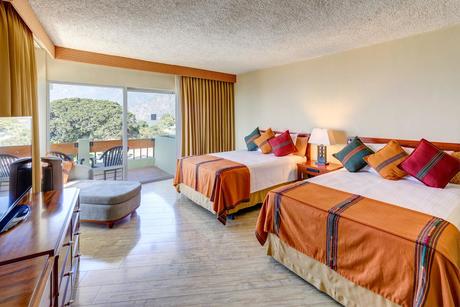 ---
Best Areas To Stay In Lake Atitlan, Guatemala
Above is an interactive map featuring all of the best areas to stay in Lake Atitlan that we'll be mentioning. We've selected areas that are a little bit more touristy, because the off-the-beaten-path villages usually don't have a lot of English-speaking locals and tourists-friendly facilities.
1. Panajachel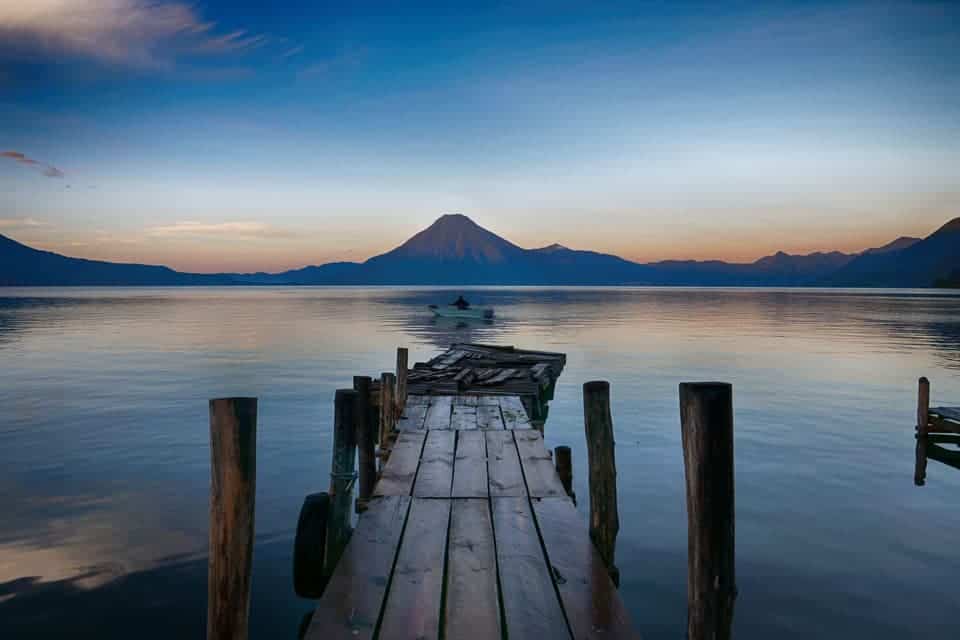 Panajachel is one of the most, if not, the busiest town in Lake Atitlan. With city-like facilities such as diverse accommodations, great food options, and a good mix between locals and tourists, it is not difficult to see why it is so popular.
If you are coming to Lake Atitlan from Antigua, chances are you will be dropped off in Panajachel or San Pedro because these two towns are the most connected ones in Lake Atitlan.
In general, Panajachel is great for more comfort-seeking travelers that are willing to pay a little more.
Pros of Staying in Panajachel:
Transportation hub of the region, makes it easy to get from cities in Guatemala such as Antigua to Lake Atitlan.
Wide variety of accommodations from budget hostels to luxury hotels
Lots of restaurants and street food
Bustling and very lively
Big local markets with souvenirs, crafts, textiles and more
Cons of Staying in Panajachel:
Far from some of the best attractions in Lake Atitlan such as the Indian Nose Hike and San Pedro Volcano
Water is not the cleanest for swimming
Could be too loud for some travelers
Very touristy
Where to Stay in Panajachel
2. San Pedro La Laguna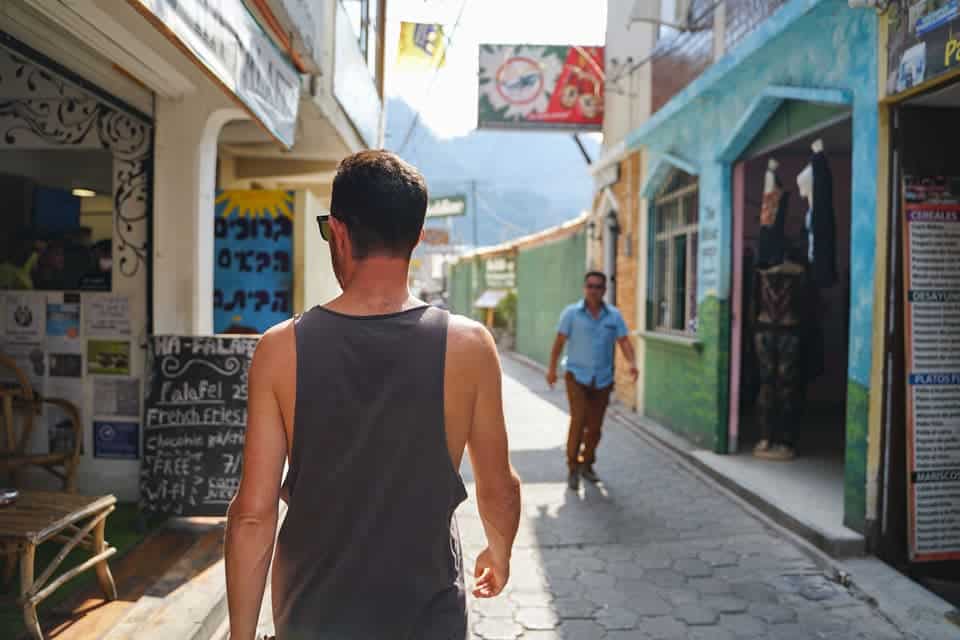 Filled with affordable hostels, good street foods, and popping nightlife, San Pedro is a backpacker's paradise. If you are solo backpacking Guatemala, you will meet many other travelers and have nights you won't forget (unless you drink too much).
You are also located close to some of the best activities to do in Lake Atitlan. You will find plenty of tour companies that offer you tours and transportation around the lake. The water is cleaner (though not the cleanest) compared to Panajachel.
Generally speaking, San Pedro is the best town to stay in Lake Atitlan for backpackers, party-goers, or travelers that would prefer a bit more modern amenities.
Pros of Staying in San Pedro:
Excellent backpacker scene
Beautiful restaurants and bars overlooking the lake
Lots of tour agencies to arrange transportation and tours
Great nightlife
A variety of accommodations are available
Easy to get to and easy to leave
Cons of Staying in San Pedro:
Caters to tourists so not a very authentic Guatemalan experience
Restaurants and bars tend to be more expensive than the rest of Lake Atitlan
Not the cleanest water for swimming, but most still do
Where to Stay in San Pedro:
3. Santa Cruz La Laguna
Santa Cruz is one of the most relaxing places to stay in Lake Atitlan. Most of the hostels and hotels in Santa Cruz are located right next to the water so guests can swim and sunbathe under the Guatemala sun.
The water in Santa Cruz is considerably cleaner than both San Pedro and Panajachel, making it a great option for any travelers looking to enjoy the refreshing waters of Lake Atitlan.
Many accommodations will have stand-up paddleboards and kayaks for anyone looking to do a little more than just swimming in the lake.
Pros of Staying in Santa Cruz:
Cons of Staying in Santa Cruz:
Only accessible by boat
Not a lot of amenities (restaurants or groceries) available
Hard to get around town
Where to Stay in Santa Cruz
4. San Marcos Laguna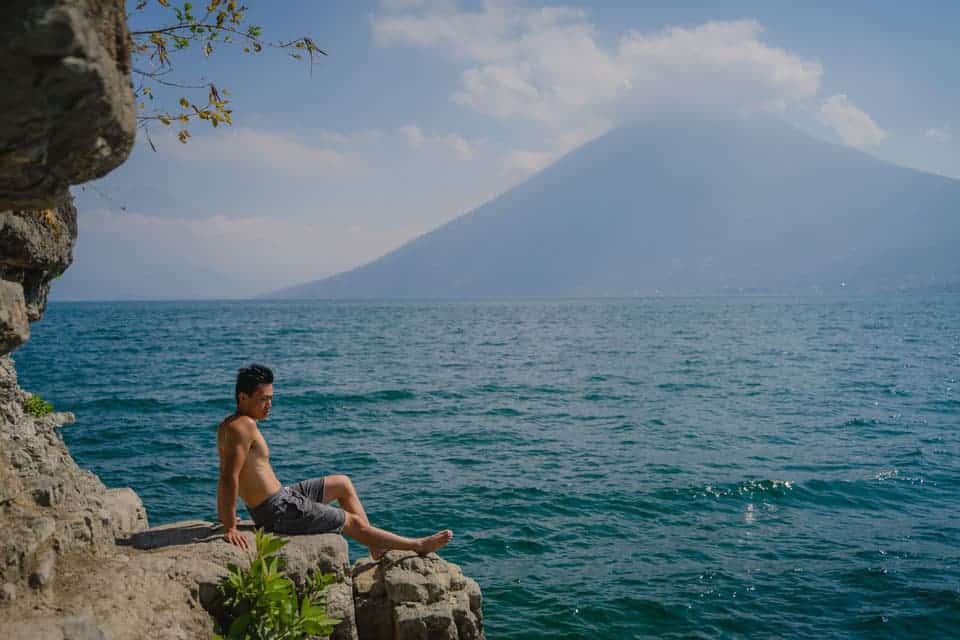 San Marcos has the nickname of hippie's haven and it is easy to see why. Along the narrow streets of San Marcos, you will see various handicraft stores, people rocking dreadlocks, and health-conscious restaurants.
This Lake Atitlan village itself is quite small so all of it can be seen in one day. But what ultimately draws a lot of travelers to stay in San Marcos is the magical and relaxing vibes of the town.
San Marcos is also the home of Cerro Tzankujil Nature Reserve, which is arguable the best place to go swimming in Lake Atitlan. Adrenaline junkies will also fancy this place as there is a 10+ meter high platform where you can safely jump into the water.
Pros of Staying in San Marcos:
Cerro Tzankujil Nature Reserve is the perfect place for swimming and cliff-jumping
Lots of wellness facilities for meditation and yoga
A variety of restaurants including vegan and vegetarian food
Quite touristy
Cons of Staying in San Marcos:
Might be too "hippie" for some travelers
Not very authentic
Hard to get to and hard to get out
Where to Stay in San Marcos
5. Santa Catarina Palopo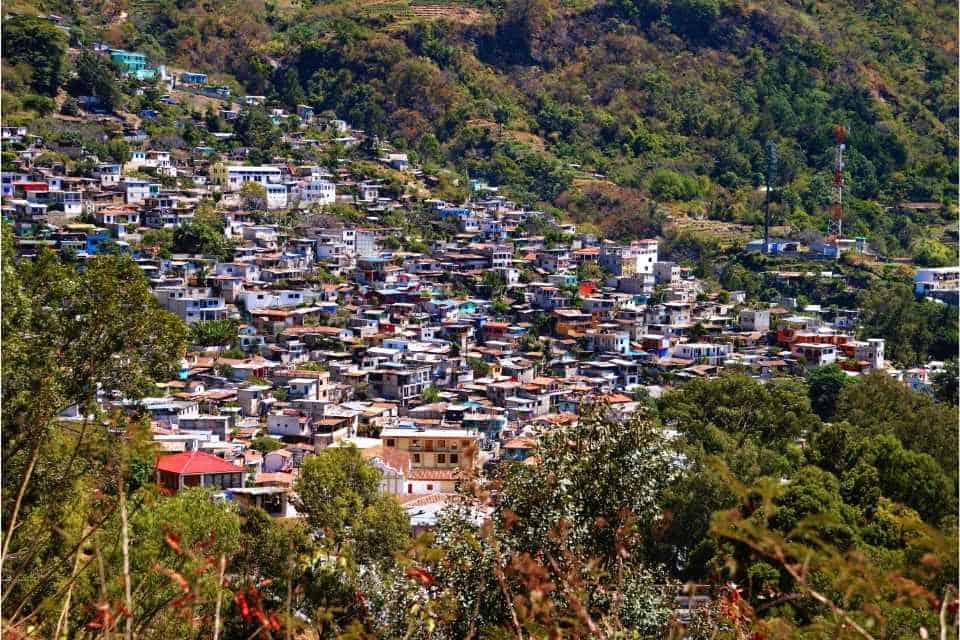 Santa Catarina Palopo is a small municipality located about 3 miles southeast of Panajachel, the transportation hub of Lake Atitlan. The town is one of the less-touristy towns in Lake Atitlan, but that doesn't mean it doesn't deserve any tourist attention.
The town is the center of a cultural revival movement where 800 homes are painted with colors and patterns from the Kaqchikel Maya culture. It is a town where authentic Mayan culture is celebrated and still pronounced.
Besides being a quiet, non-touristy town, Santa Catarina Palopo is home is natural hot springs. Though a bit of a hidden gem, the hot springs are located lakeside so they are not too difficult to find!
Pros of Staying in Santa Catarina Palopo:
Authentic traditional village
Unique painted houses
Off the beaten path
Cons of Staying in Santa Catarina Palopo:
Far from most attractions in Lake Atitlan
Not much to do in town
Not very tourist-friendly
Not a lot of accommodation to choose from
Hard to get to other places
Where to Stay in Santa Catarina Palopo
6. San Juan La Laguna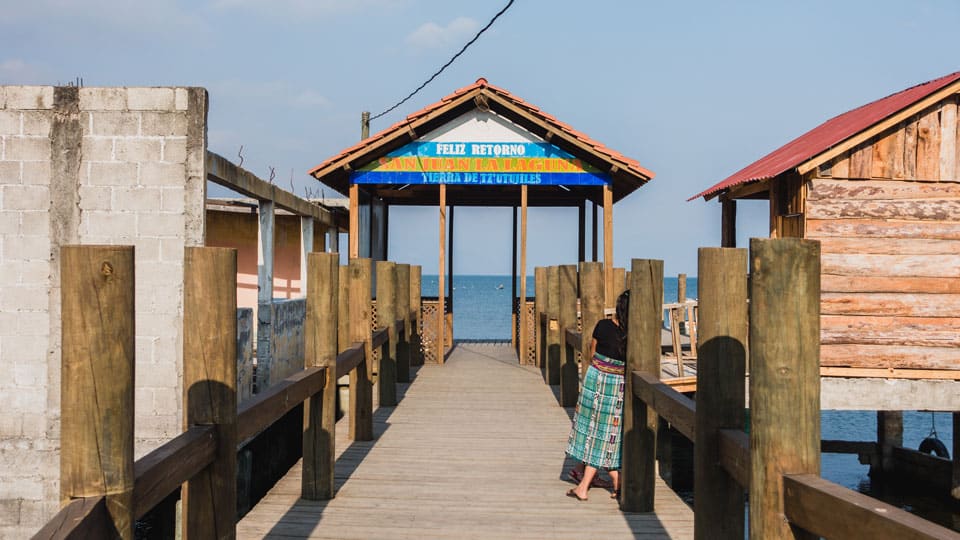 Made out of 95% Tz'utujil, one of the 21 ethnic Mayan groups that lived in Guatemala, San Juan is a small authentic village that sees very little tourism. Most visitors of San Juan usually come from San Marcos or San Pedro on a day trip and explore the traditional arts, crafts, galleries and co-operatives.
Off the beaten path, San Juan is ideal for travelers looking for a more authentic experience with more interactions with the locals. If you are staying here, you need to take advantage of the local eateries (comedores) and the weaving and chocolate museums.
Pros of Staying in San Juan:
Peaceful and quiet
Great place to experience traditional Mayan life
Lots of unique museums such as chocolate-making and weaving
Short boat ride from San Pedro, meaning you can get in and out easily
Cons of Staying in San Juan:
Won't find much of a traveler/expat community here
Little to no tour agencies to arrange transport/tours
Foreigners might not feel like they fit in here
Not a lot of accommodations to choose from
Where to Stay in San Juan
7. Other Notable Villages to Stay In Lake Atitlan
With a total of 11 villages in Lake Atitlan, there are many worthy places to stay. The ones we have mentioned above are the most popular and will most likely be able to cater to your traveling needs.
Other notable villages to stay in Lake Atitlan are
Jaibalito
Santiago Atitlan
San Lucas Toliman
If you enjoy the utmost peace and quiet, you might want to consider these towns. Otherwise, a day trip to these towns should be enough to see their wonders.
---
Best Luxury Hotels In Lake Atitlan, Guatemala
1. Hotel y Café La Casa Del Mundo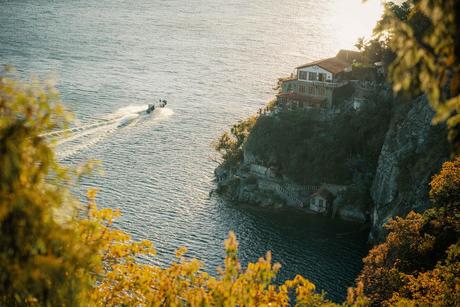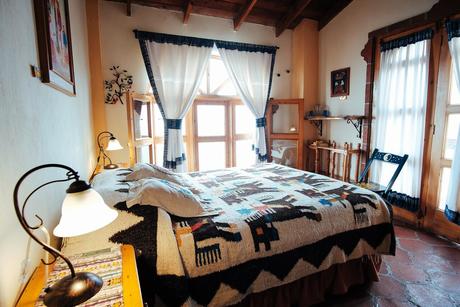 If you are looking for a dreamy location to kick it and relax, consider Hotel y Cafe La Casa Del Mundo. Located on the side of the cliff, the views of this hotel are beyond your imagination. The hotel grounds feature many hammocks, chairs, and other cozy spots where you can just relax and read a book.

Guests can also go swimming at the lake or rent kayaks or paddleboards.

Located in a small town called Jaibalito, there really isn't much in town. However, the hotel provides breakfast in the morning (at a cost) and a family-style dinner! It is the perfect way to meet other guests in the hotel and socialize!
---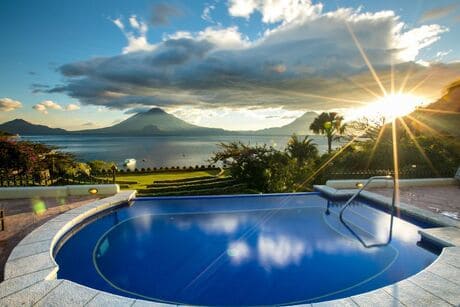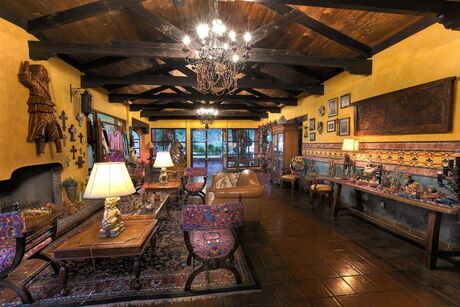 If you want a place in Lake Atitlan to treat you like kings and queens, stay at Hotel Atitlan. Featuring a swimming pool and a jacuzzi, your legs will thank you after a day of hiking and exploring in Lake Atitlan.

As you sit in the pool to relax, you will be mesmerized by the stunning landscapes Guatemala is known for. Volcanoes after volcanoes, villages after villages, there is no better way to forget about all the worries in the world!

If you are not convinced of the quality of this hotel, check out their meticulous gardening work. It looks like a Japanese garden on the cover of a magazine.

The hotel is also a bird sanctuary of many exotic species!
---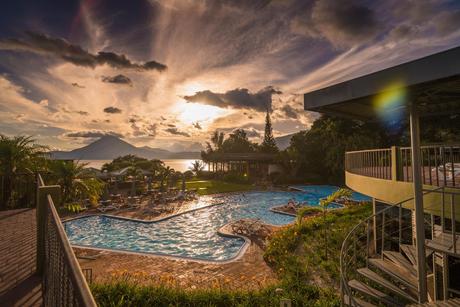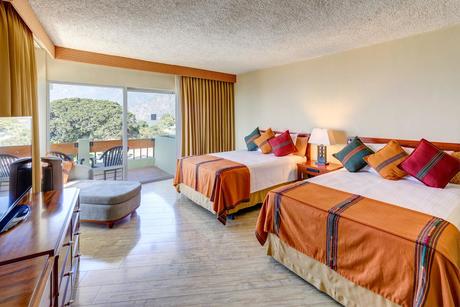 If you haven't been convinced by any of the best Lake Atitlan hotels above, there is one more that will blow your mind.

Porta Hotel Del Lago is a luxury hotel located in Panajachel. Featuring a gigantic swimming pool, a jacuzzi, and plenty of places to sunbathe, guests can properly relax in this high-end hotel.

The spacious rooms are clean and offer unparalleled views of Lake Atitlan. Nothing is like waking up to the sun rising over the beautiful volcanoes that surround Lake Atitlan.

Make sure you consider this hotel when you visit Lake Atitlan!
---
Best Budget Hotels In Lake Atitlan, Guatemala
1. Lush Atitlan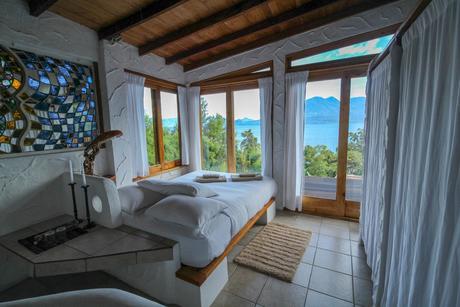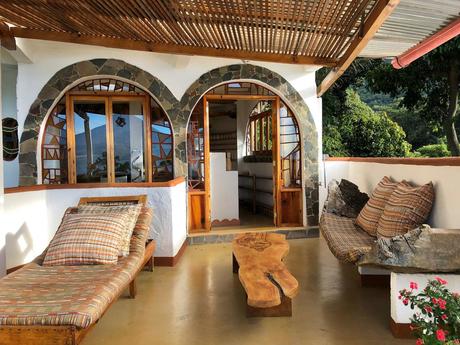 Lush Atitlan is the place to stay in Lake Atitlan if you want to relax in some of the most calming environments. Located in the hippie town of San Marcos, the accommodation is filled with greenery such as gardens and jungles.

If your perfect day consists of waking up to a gorgeous sunrise and views of the charming Lake Atitlan, then spending the rest of your days exploring San Marcos and relaxing at your hotel, Lush Atitlan is the place for you.
---
2. El Delfin Hotel y Restaurante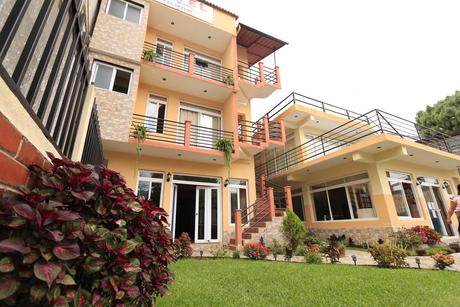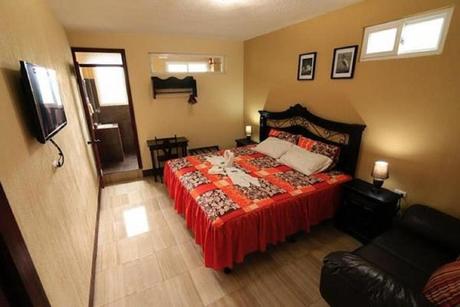 El Delfin Hotel y Restaurante is one of the best affordable hotels in San Pedro, Lake Atitlan. Though I did not stay there personally, I have heard good things from the travelers that have stayed there. The hotel features an on-site restaurant and a bar, as well as a well-equipped fitness center.

San Pedro is a backpacker town known for its crazy nightlife and noise. However, the location of this hotel is just far enough from the hecticness so you can get a good night's rest!
El Delfin Hotel features three types of rooms:
Deluxe Double Room
Deluxe King Room
Deluxe Double Room with Private Balcony
All of the rooms offered include a private bathroom, which is quite nice considering the price you are paying!
---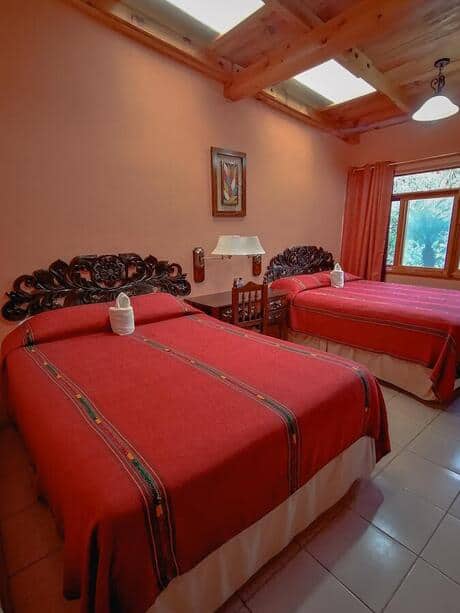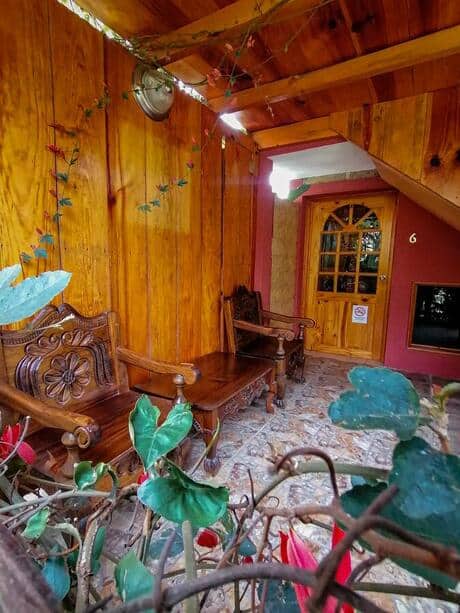 Located in Panajachel, Hotel Utz Jay is one of the most highly-rated cheap hotels in Panajachel, Lake Atitlan. Only one block away from the main street, the hotel is situated close to all the action in town.

If you want to take it slow and relax, the hotel grounds are filled with amazing native species of plants, cute decor, and lots of chilling-out spots.

Don't miss this economical hotel when you are in Panajachel!
---
Best Hostels In Lake Atitlan, Guatemala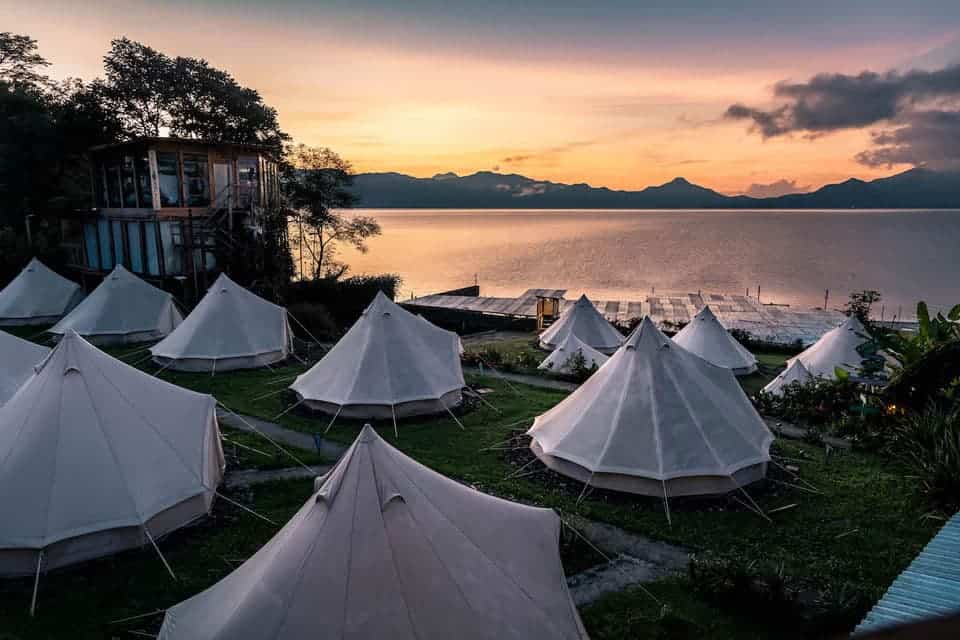 Free Cerveza, or "Free Beer" in English, is one of the most famous hostels in Lake Atitlan. Why? Because this fun glamping hostel offers free beer for an hour every evening. Well, that is only one of the many reasons why I consider Free Cerveza the best hostel in Lake Atitlan.

Located on the waterfront of the small Lake Atitlan village called Santa Cruz, guests can enjoy what Lake Atitlan is known for: Gorgeous scenic views, swimming in the lake, and just relaxing properly.

The hostel offers shared glamps, dormitory beds in the treehouse, and a private lakehouse that juts into the lake. If you are on your honeymoon or want somewhere romantic, the lakehouse is the perfect setting.

The hostel also has plenty of activities if you don't want to just chill out on their private deck. Morning yoga classes, outdoor gym, free stand-up paddleboarding, free kayaks, free tubes and even a sauna room are all available at Free Cerveza hostel!
I have stayed here for many nights during my visit to Lake Atitlan and I cannot begin to tell you how fun those nights were!
---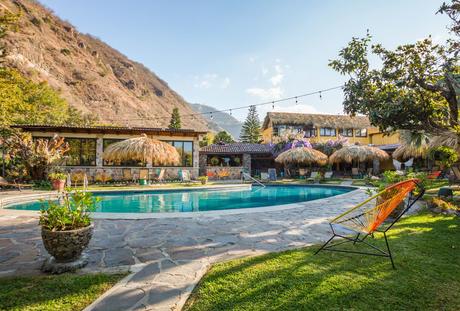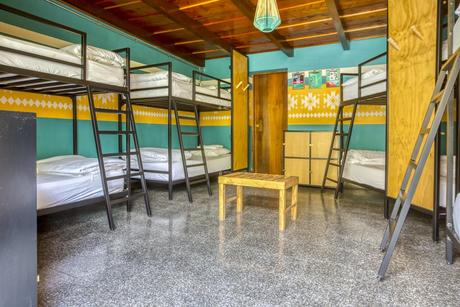 Selina Atitlan is an affordable hostel with the comfort and amenities of a luxury hotel. A huge pool area with sun loungers for guests to relax? Check. An amazing on-site restaurant featuring healthy and local cuisine? Check. Comfortable beds in spacious dormitory rooms? Check! The list of pros for Selina Atitlan goes on and on.

What I liked the most about the Selina hostel in Lake Atitlan was its very relaxing vibes. It is the proper place to sit by the pool and do nothing all day. However, if you do prefer to be more active, the hostel offers activities and tours for guests!

Located in Panajachel, it is also very easy to get to and has many amazing shops and restaurants in its close vicinity.
---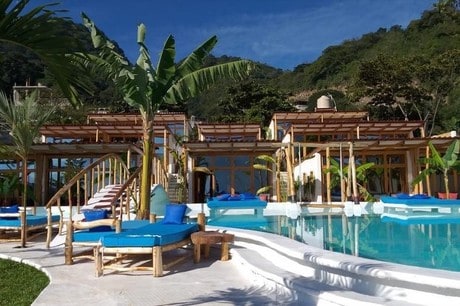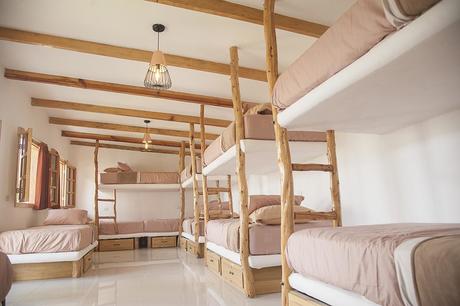 Sababa Resort is a newly open resort with dormitory-styled rooms in San Pedro. Featuring resort-like facilities such as a beautiful swimming pool and dainty decor, it is surprising how affordable this hostel in San Pedro is.

The private rooms are gorgeous and many of them face the beautiful lake. The dormitory rooms are even better in my opinion. Spacious, clean, and amazingly detailed with wood, the rooms speak luxury.

There is no better way to get your day started with their free breakfast, buffet style!
---
Best Vacation Rentals & Airbnbs In Lake Atitlan
1. Casa Tzampoc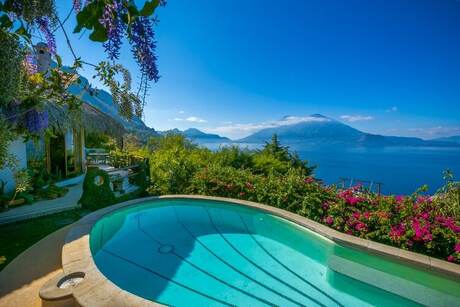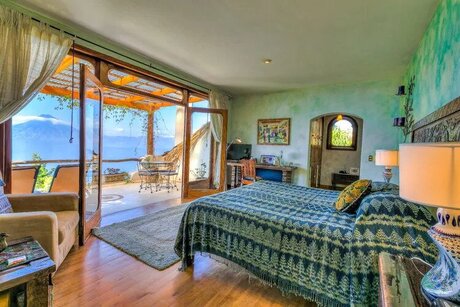 (Images Courtesy of VRBO)

If you are looking for a unique family getaway in Lake Atitlan, consider this 6-person home. Featuring a beautiful private swimming pool, guests can admire the volcanic views as they rest their aching limbs after a day of exploring Lake Atitlan.

This Lake Atitlan VRBO is located a short drive away from Panajachel, the biggest Mayan village in Lake Atitlan. Guests have their own personal paradise while still being close to some of the best restaurants in the area.

If you don't wish to travel far, the fully-equipped kitchen is perfect for preparing a gourmet meal. A private chef can be arranged with the property if you wish.
Location: Santa Catarina Palopo
---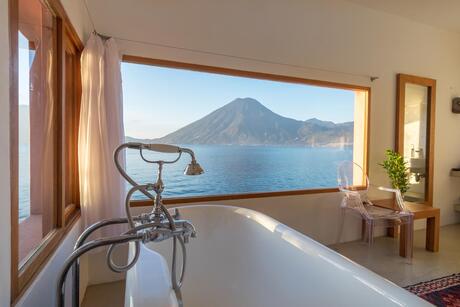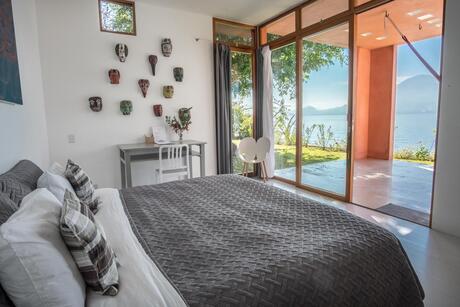 If the ideal place to stay in Lake Atitlan involves breathtaking views and supreme comfort, then the Anzan Atitlan is perfect for you. With wide windows, guests can enjoy stunning lake views directly from the bed or the standing bathtub.

The Lake Atitlan vacation rental is located a few km from San Marcos La Laguna, meaning that guests are away from the craziness and can enjoy the lush nature of Lake Atitlan. The property features a private dock where guests can go swim or suntan. If you can't be bothered, each apartment unit also features a private balcony facing the lake.

Anzan Atitlan is the perfect getaway for couples or a family. Its onsite restaurant features mouth-watering dishes made from fresh local ingredients. Be prepared for a completely relaxing and luxurious experience at Anzan Atitlan.
Location: Outskirts of San Marcos
---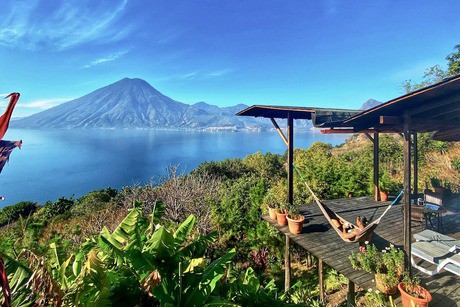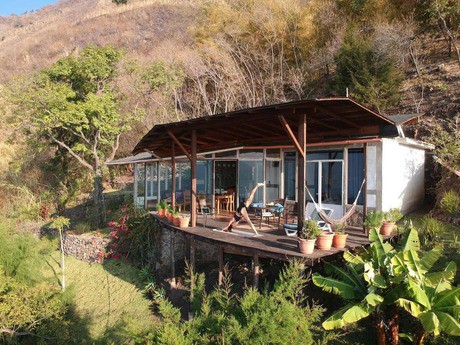 (Images Courtesy of Airbnb)

One of the most liked Airbnb on Instagram in 2020, Lakeview Lodge is simply a paradise. Its most outstanding feature is the gorgeous front terrace that offers a 180-degree view of Lake Atitlan. The terrace has a comfy lounge chair and a hammock, perfect for total relaxation. It is also an excellent place to sun tan.

Inside this Lake Atitlan Airbnb are more incredible amenities such as a fully-equipped modern kitchen, triple-filtered water purification system, and a king size orthopedic mattress for a dreamy rest. There is also a garden that offers fresh avocados, bananas, dragon fruits, mangos or coffee depending on the season.

Perched over a hill, this Lake Atitlan offers unparalleled privacy, making it a perfect romantic getaway!
---
Where To Stay In Lake Atitlan FAQs
Is Panajachel A Good Place To Stay In Lake Atitlan?
Panajachel is an excellent place to stay in Lake Atitlan. Not only is it a transportation hub for the region, but there are plenty of amenities for tourists. You'll find a wide variety of accommodations, restaurants, street food and nightlife options. However, it is not the best place to go swimming and it is far from some of the sights in Lake Atitlan.
How Many Days To Stay In Lake Atitlan?
We recommend staying at least 3 days in Lake Atitlan to relax and fully soak in the laid-back atmosphere and gorgeous views. This will also give you enough time to explore all of the different villages around the lake!
---
Like this post? Don't forget to save it on Pinterest!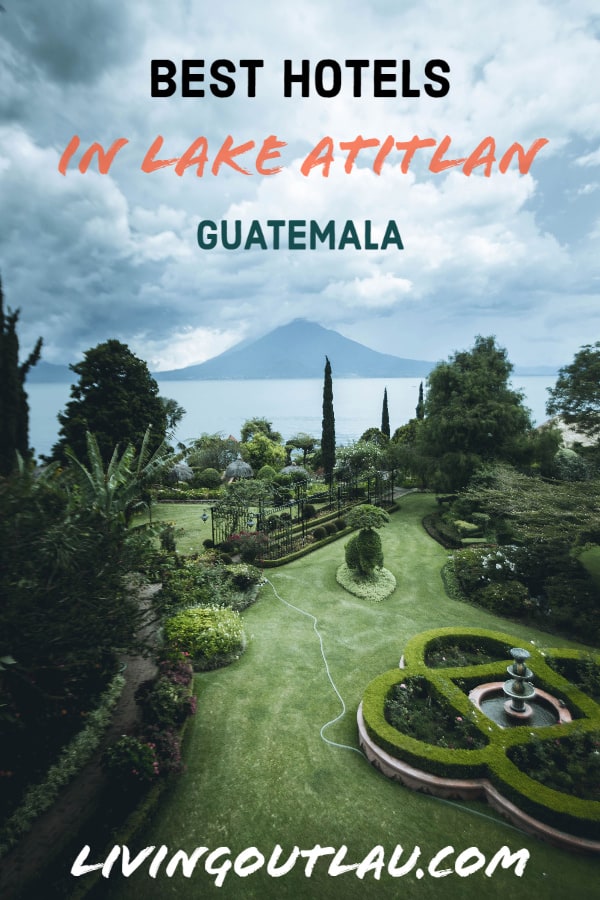 ---
So, Where To Stay In Lake Atitlan?
If you have read to the bottom of the post, you'll know that each village in Lake Atitlan has its own charm, so deciding where to stay might not be the easiest task. Hopefully, our guide has helped you pick the perfect place to stay in Lake Atitlan!
Disclaimer: Some of the links above are affiliate links. That means if you book or make a purchase through the links, we will earn a small commission at no extra cost to you! The money will help run this site! Thank you!