Guatemala, a land of tropical weather and home of frijoles and fried plantains, contains some of the most impressive and beautiful volcanoes for hiking in the world.

In the colonial city of Antigua, you can hike up Volcano Pacaya and roast marshmallows with the lava. You can also hike Volcano Acantenago and watch Volcano Fuego on the side. Both are unforgettable experiences in Guatemala.

Nevertheless, in the beautiful Lake Atitlan, there is a hike that you must do called the Indian Nose Hike. It is one of the few hikes that give you a panoramic view of Lake Atitlan without having to hike for hours. Be sure you come at sunrise for a surreal way to start your morning!

Here you will find all the information you need about the Indian Nose Hike in Lake Atitlan.
Can You Hike Indian Nose in Lake Atitlan Without a Guided Tour?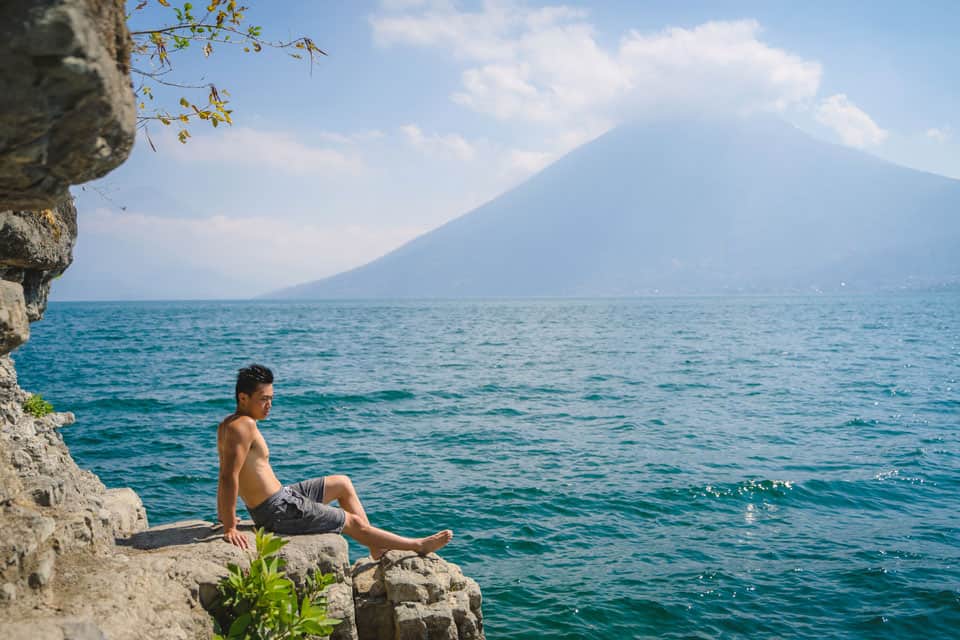 The main question a traveler probably has is "Is the Indian Nose hike doable without a tour company or guide?" The answer is yes, but I definitely would not recommend it due to safety reasons.
If you are planning on doing the hike for sunrise, you should DEFINITELY go with a tour company. If you are planning on doing the hike in the day and don't want a guided tour, I would at least recommend going as a big group. But ideally, you still want a guided hike.
Bandits on Indian Nose Hike
Why would I suggest only visiting Indian Nose at sunrise with a tour company? One word, bandits.
I am usually the guy that recommends doing things without a tour guide. There are many hikes such as the Santa Maria hike in Quetzaltenango that could be done without a tour guide, but I would HIGHLY NOT RECOMMEND hiking Indian Nose without a guide, especially at sunrise.
The reason is that there are a lot of "bandits" on the path, usually around sunrise. The bandits will extort you and say you have to pay an entrance fee while aggressively pressuring you. The bandits are usually armed with a machete.
I have heard of multiple people getting robbed like that, and if you just do a simple Google search, you will find loads of people in the same situation.
I have been informed that sometimes the bandits are working with the tour guides. If the tour guides see anyone without a group on the trail, the tour guide will inform the bandits where to "hunt" them. It is absolutely tragic but it is true.
Some people have also reported those bandits to the police in town (after getting robbed), and the police won't do anything about it. It might even be true that the police are on the side of the criminals because the robbings have been going on for years.
As one of the best things to do in Lake Atitlan, you don't want to ruin it by being physically extorted.
How Hard is it to Find the Indian Nose Hike Trail?
The good thing about this hike is that once you get to the beginning of the trail, it is super easy to reach the top! If you are doing in the daytime, you should not have a problem with getting lost! But if you want to do it for sunrise (which I absolutely recommend), you should go with a guide.
The hike starts in a small town in Lake Atitlan called Santa Clara. You can find the trailhead either on the app maps.me or AllTrails.
Want to reserve your Indian Nose hike in advance and not worry? Check out our recommended guided tour here!
Where to Find Tours For Indian Nose Hike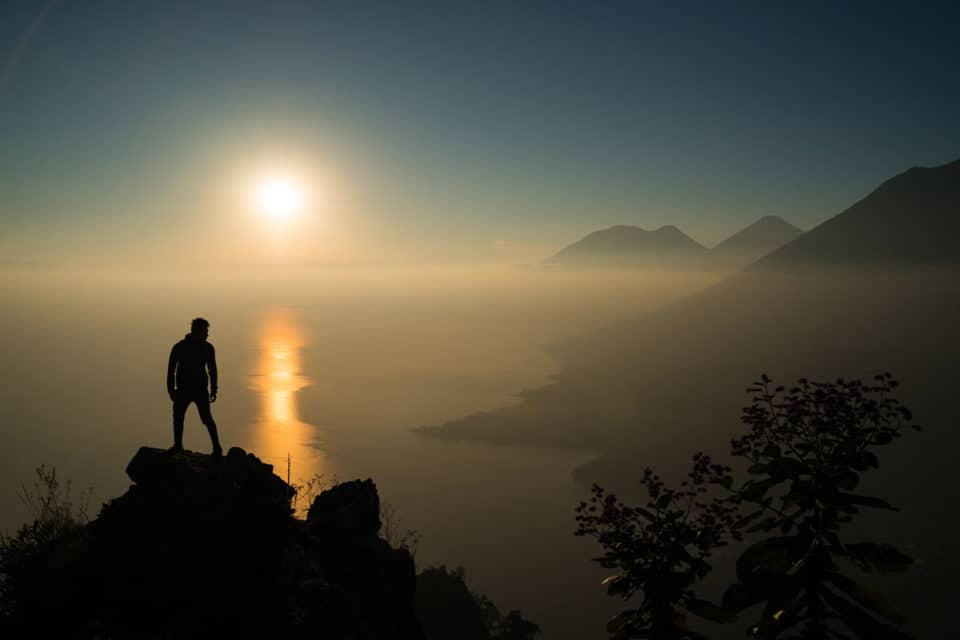 If you can wait until you show up to Lake Atitlan to book your tour for Indian Nose, I highly recommend it. As far as I know, there are two villages in Lake Atitlan where you can find tours for Indian Nose Hike: San Pedro and San Marcos.
Panajachel might also have tours for Indian Nose. But being one of the furthest Lake Atitlan villages from the start of the Indian Nose hike, we don't recommend getting a tour from there.
Personally I booked my tour through a company I found on the main road of San Pedro. You will know which one I am talking about when you arrive at San Pedro. It is the road with Alegre Pub and Casa Verde Tours.
Along that road, there are several tour companies that do tours and transportation. Scout around and look for the best price you can find. They all offer a similar experience.
If you are staying in San Marcos, there are a few tour agencies around town that could help you book the Indian Nose hike. If you are not able to find some, your accommodation should be able to help!
What to Bring On The Indian Nose Hike at Sunrise?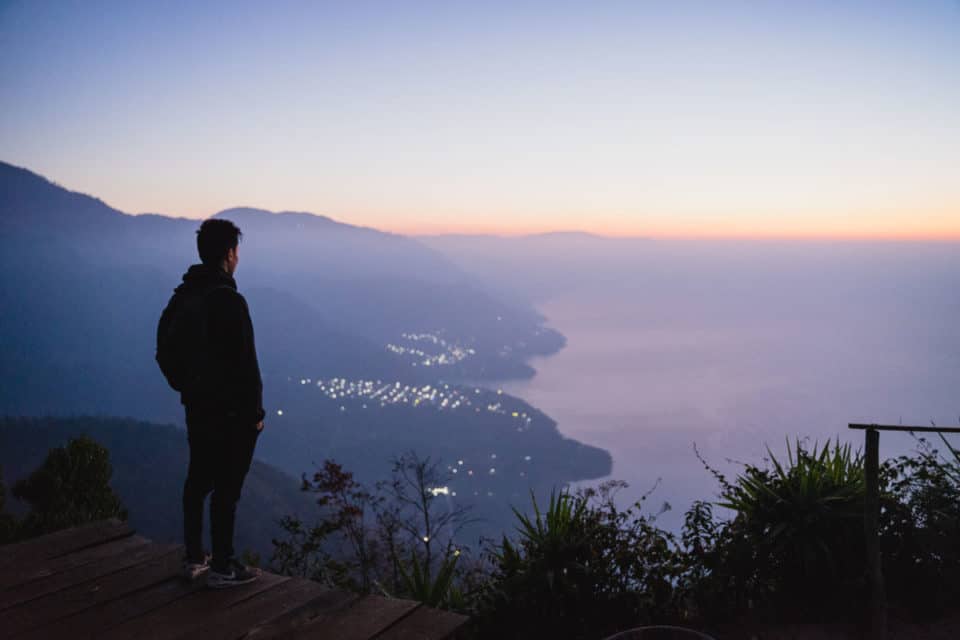 The hike for Indian Nose is relatively short, from around 45 minutes to 90 minutes, depending on which viewpoint you go to. For that reason, typically 1L to 1.5L of water should be sufficient, depending on the climate. Pack some light snacks with you as well!
If you are in the rain season (June-Nov), I would also highly recommend a rain poncho. My go-to rain poncho has always been the Arcturus Reusable Rain Poncho. The trail is quite steep and I can imagine how slippery and treacherous it can get after a rainstorm. Pack some decent hiking boots as well.
Also, remember to bring a nice camera to get some awesome photos! My personal one is the Sony Alpha A7II Full-Frame Mirrorless Digital Camera. It has everything I need and is extremely lightweight.
If you are looking for an even lighter camera, then I recommend the Sony Alpha a6000 Mirrorless Camera. It weighs less than the Sony A7II and gets the job done most of the time.
How Difficult is The Indian Nose Hike?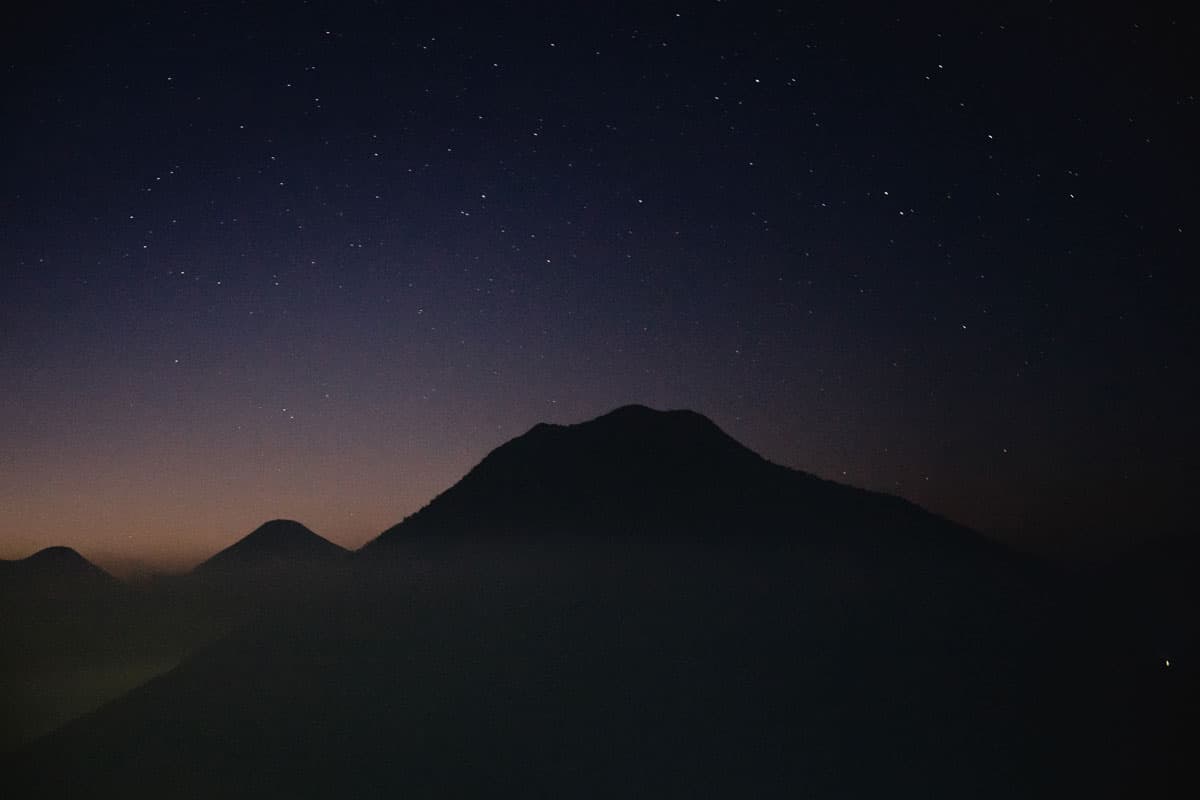 The hike for Indian Nose is probably a lot EASIER than you imagined. Indian Nose hike had to be the easiest hike I did in all of Guatemala, with hiking volcano Acatenango being the most difficult.
For a view that spectacular, you'd expect the hike to be difficult right? Wrong and right. The hike itself is quite steep with large steps, but the hike itself is less than an hour. For that reason, I am rating this hike EASY-MODERATE.
If it is raining, the path might become a lot more challenging. But in general, we could recommend not hiking in the rain, especially for Indian Nose because you won't get a good view.
My Experience at The Indian Nose Hike at Sunrise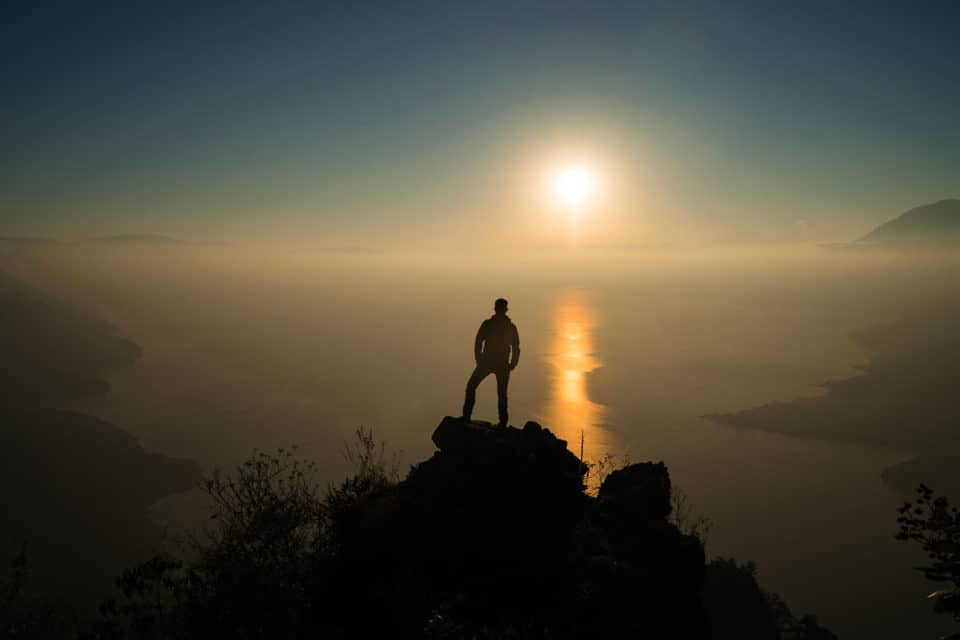 Our tour company picked us up at the hostel at 4 AM in the morning in San Pedro La Laguna. Then we drove around for about several minutes to pick up other passengers before we headed towards Indian Nose. There were around 16 of us in total for the hike.
After around ~45 minutes in the transport van, we arrived at the base of the Indian Nose. It was still absolutely pitch dark outside and we had to use our flashlights from our phone for the hike.
The hike itself took around 45 minutes and we reached one of the three viewpoints. When arranging the tour, we were told we would hike up to the highest of the viewpoints for the best views. However, it seemed like we were at the lowest of the three when we were finally able to see. Nevertheless, the views were unforgettable.
We arrived at the top and the guides prepared us hot coffee and some bread. As we sip on our steaming yet tasteless coffee, we could see the stars in the empty blue skies start to fade away. Little by little, the blueness of the skies turned lighter and lighter, and we could see the softness of a newborn sun.
The three volcanoes (Toliman, San Pedro, and Atitlan) were yet to be illuminated by the sun, leaving us with mysterious silhouettes that were so beautiful. Slowly, the whole lake Atitlan was illuminated by the sun and it was just an unforgettable sight.
After sunrise, we stayed for a view and headed back toward San Pedro. We were back at our hostels at 8 AM when everyone was still asleep like babies. 
Where to Stay in San Pedro, Lake Atitlan
Though there are many amazing places to stay in Lake Atitlan, I highly recommend staying in San Pedro for your hike. It is a popular backpacker town filled with tour agencies and also one of the closest towns to Indian Nose. Here are some of our favorite accommodations:
Best Hostel/Resort In San Pedro – Sababa Resort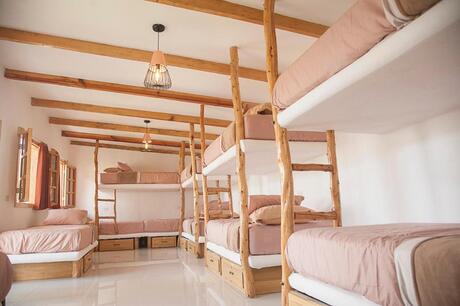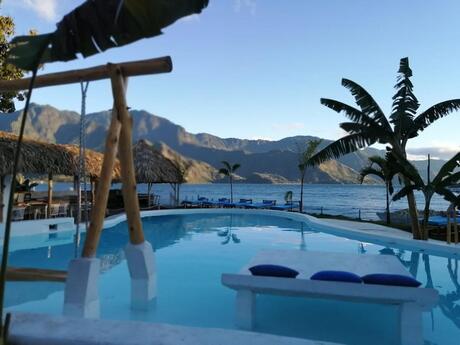 Sababa Resort is probably the best accommodation in San Pedro. A newly-opened property, Sababa Resort has shared dormitory-style rooms as well as private luxurious private rooms. The best feature of the hotel is definitely the gorgeous swimming pool that faces the lake.

It is the best place to relax and admire the wonders of Lake Atitlan.

Click here for more details!
Best Cheap Hotel In San Pedro – El Delfin Hotel y Restaurante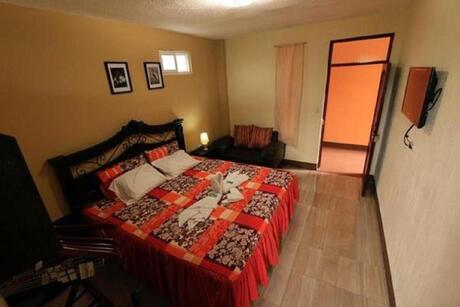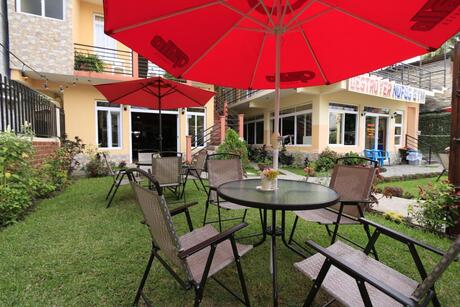 Unlike most of the accommodations in San Pedro that are quite noisy, El Delfin Hostel y Restaurante is located in a little quiet street. However, it is just one block away from the main street so you won't miss any action. The property also has an amazing gym for those that are not tired from hiking Indian Nose.

Click here for more details!
Best Airbnb In San Pedro – La Casa Bonita del Lago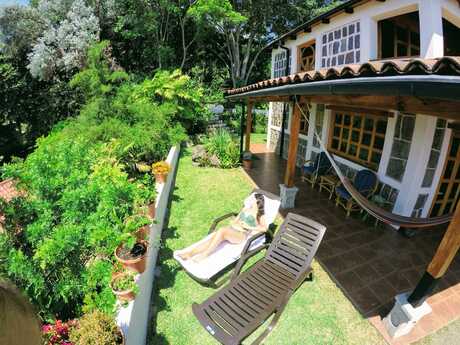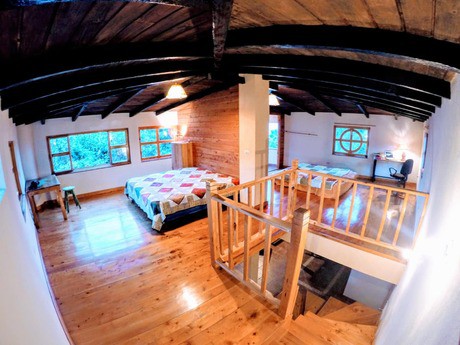 If you are looking for a cozy and beautiful place right next to the lake, then consider La Casa Bonita del Lago! Translating to "the beautiful house of the lake", this Lake Atitlan Airbnb is a 2-story villa with amazing views of the lake and beach access.

Guests can enjoy the serene atmosphere in the expansive garden, sun tan on one of the sun loungers, and let themselves loose on the hammock. 

With a total of 2 bedrooms, the villa can comfortably accommodate 6 guests, perfect for anyone traveling in groups or who prefers the extra space.

Click here for more details!
Like this post? Don't forget to save it on Pinterest!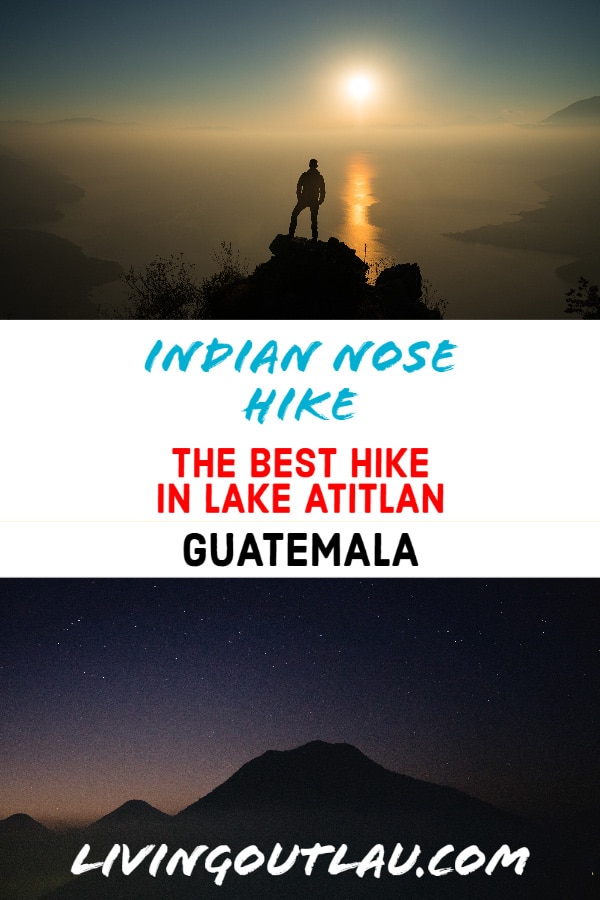 Have you done the Indian Nose Hike in Lake Atitlan? What did you think of it? I hope you weren't robbed by the bandits… Let us know your experience in the comments!
Disclaimer: Some of the links above are affiliate links. That means if you book or make a purchase through the links, we will earn a small commission at no extra cost to you! The money will help run this site! Thank you!