Hobbitenango or "place of the Hobbis" is exactly what it sounds like, a uniquely themed eco-lodge located up in the highlands (2400m) near Antigua Guatemala. Everything is hobbit-themed from the menus in their eco-friendly restaurants to their dainty small hobbit holes built with local materials only.
Everything at Hobbitenango is about eco-friendliness, and being about to escape the bustling city life of the nearby cities. In fact, Hobbitenango's motto is "disconnect to connect".

By providing a place where the lifestyle is much simpler, WiFi is hardly accessible, Hobbitenango is a top choice to spend some valuable time with your friends, family, or loved ones.

No wonder why it is rated as one of the top things to do in Antigua Guatemala.

But does this all sound too good to be true? We decided to find out for ourselves. Our experience at Hobbitenango in Antigua Guatemala might shock you.
---
Things To Know Before Visiting Hobbitenango In Guatemala
Hobbitenango is the perfect day trip from Antigua. But before you jump on an Uber or taxi to Hobbitenango, there are a few things you should know.
How to Get to Hobbitenango With Shuttle
The transport to Hobbitenango can be found at their office in Antigua. You will take a 4×4 Jeep all the way up to the Hobbitenango's restaurant if you get a ride from them.
If you take a taxi or Uber, there is a chance you won't be dropped off exactly at the door of Hobbitenango. The last stretch of road is extremely steep and difficult for regular cars to pass through.
If you have your own vehicle, parking is free at Hobbitenango (if you can get there).
Hours of Shuttles To Hobbitenango From Antigua
When do shuttles go from Antigua to Hobbitenango? 8 AM to 4 PM, every hour on the hour (8 AM, 9 AM, and so on.)
Cost of shuttle to Hobbitenango: 50Q per person both ways. If you book a night with them, the transportation fee is included. On weekdays, it is a 2-for-1 deal, meaning 50Q can get you 2 admissions to Hobbitenango.
The cost includes the entrance fee to Hobbitenango, unlimited games and swings, and more! On the weekend, an all-you-can-eat buffet is also included!
Check Hobbitenango for more information!
Things to Do at Hobbitenango, Guatemala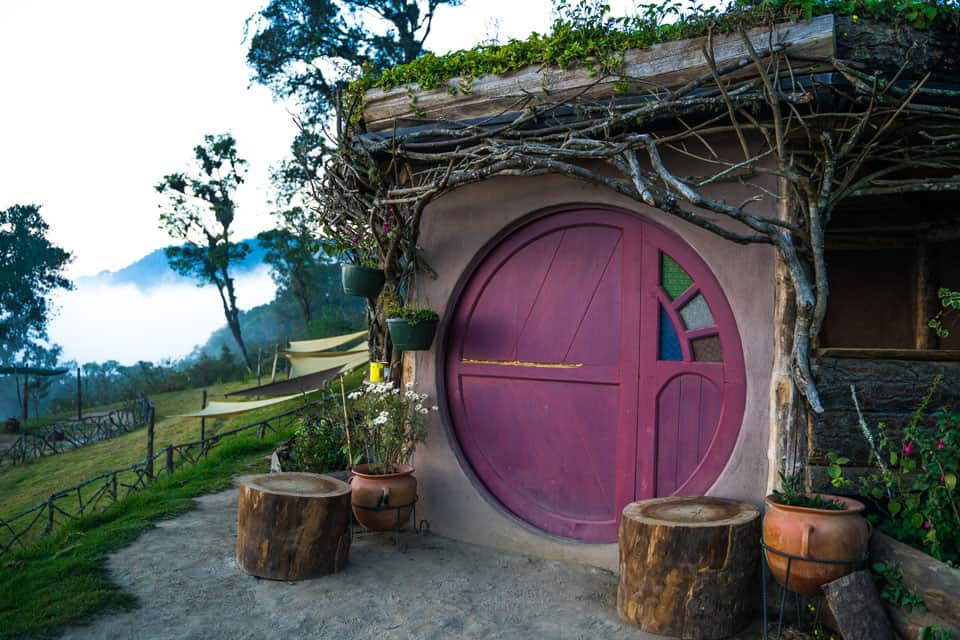 Before you decide to go to Hobbitenango, find out if you will be going on the weekend or weekday. Hobbitenango is a completely different place on the weekends compared to the weekdays.
On weekdays, Hobbitenango is very quiet. There is not much to do besides taking some short trails into nature, relaxing on the hammocks, and having some peace and quiet.
The games might or might not be closed, simply because there are barely any visitors. This is ideal if you want to spend some alone time with people that you care about and just relax.
Make sure you watch the sunset at Hobbitenango. On a good day, you can see up to 5 volcanoes: Pacaya, Agua, Acatenango, Fuego, and Toliman from Lake Atitlan.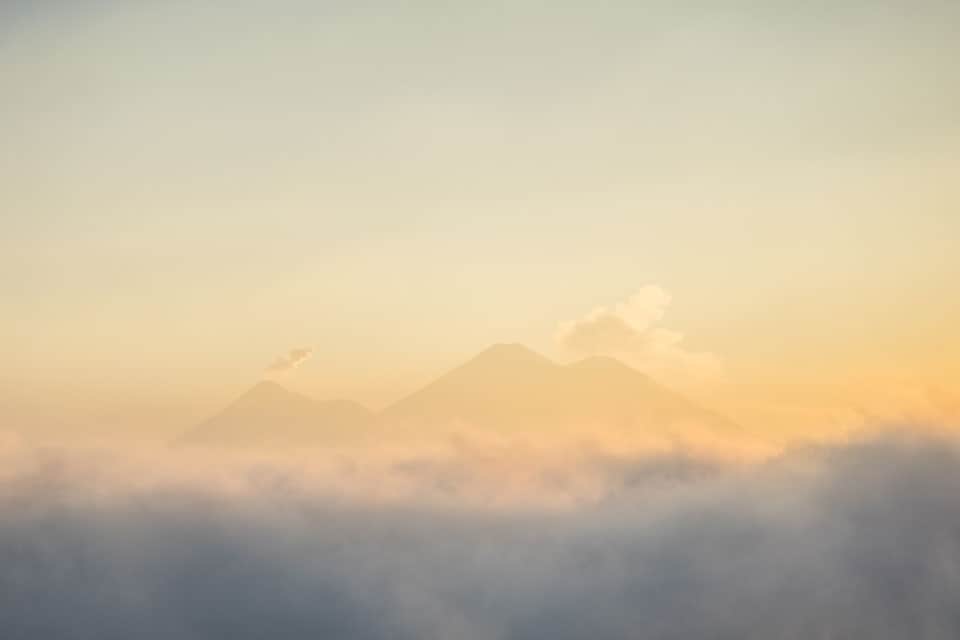 Hobbitenango on the weekend is a completely different experience. It is lively, filled with families, and everyone is running around. The games that were closed on the weekdays and now open.
They have activities such as archery, mini-golf, the largest tree swing in Central America, and more. Nature trails are more packed, and the hammocks are filled with people. Couples are taking photos everywhere, friends are drinking, and everyone is having a good time.
Recently, Hobbitenango started hosting an artisan market on the weekends, so visitors can try local coffee, chocolate and other Guatemalan sweets. There is also a mini-golf tournament and live music!
Hobbitenango is a kids-friendly place.
Obviously, the best thing to do in Hobbitenango is to stay in one of the three hobbit holes. All of them offer something slightly different in various sizes. The smallest one is ideal for a couple and the biggest one can host a small family.
Note that the casitas (hobbit holes) can be booked out early in advance, so make sure you book early if you want to secure your spot.
Food and Drinks at Hobbitenango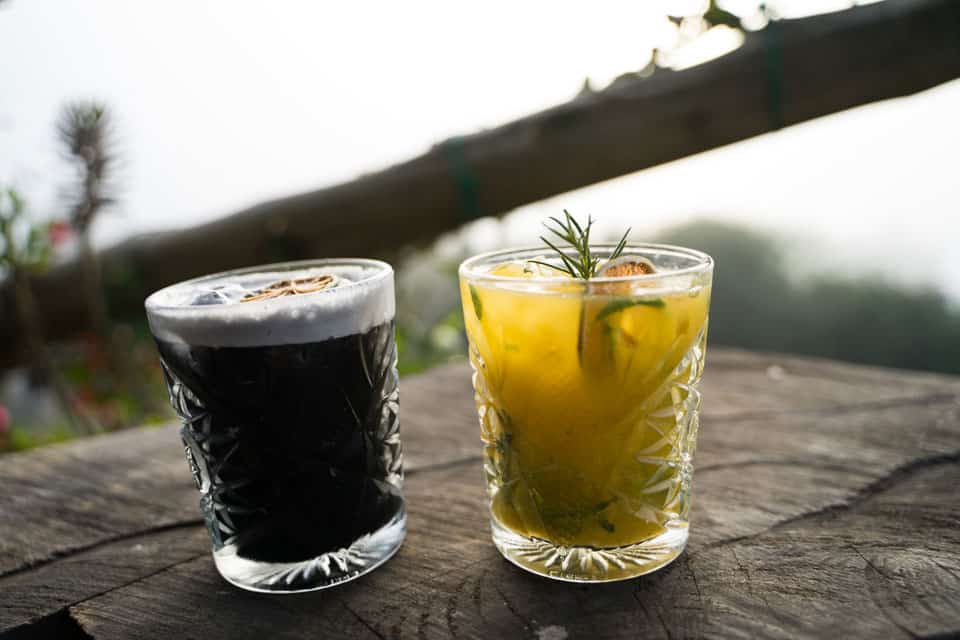 Hobbitenango has a restaurant on-site that serves conventional food such as burgers, fries, pizza, and more. It also boasts an authentic bar serving classic cocktails. Both the bar and restaurant also offer "The Hobbit"-named aliments.
As of recently, Hobbitenango has opened a new restaurant in the Green Dragon Inn of the Shire. There are enough food and drinks to go around for everyone.
On Sunday, Hobbitenango offers an all-you-can-eat buffet. Find out more about Hobbitenango's on-site restaurant.
No outside food or drink is allowed.
Types of Accommodation At Hobbitenango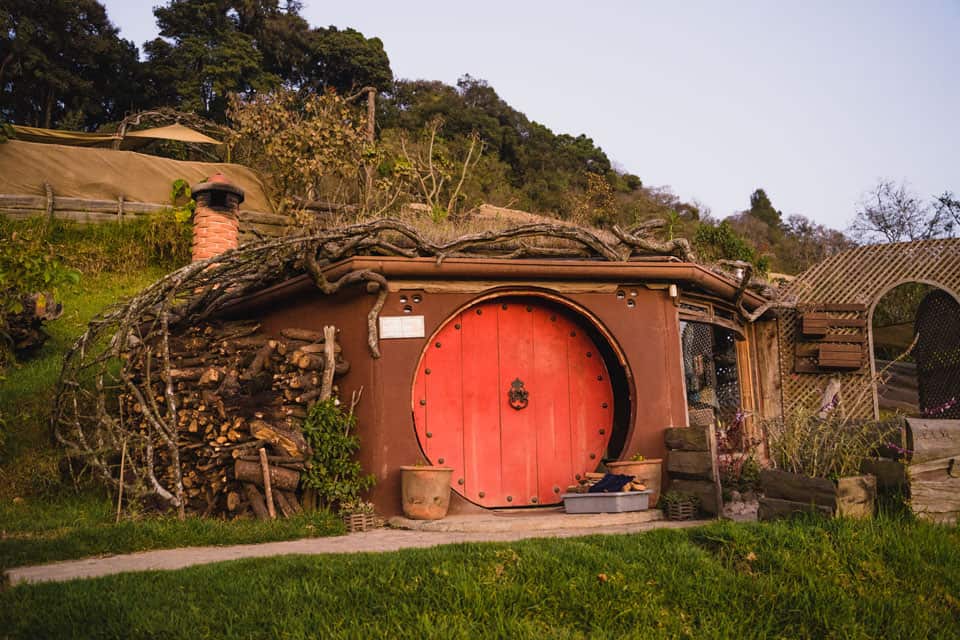 If you are staying in Hobbitenango, you will want to stay in one of their Casitas (Hobbit holes).
At the moment of writing, Hobbitenango offers three types of lodges: La Casita del Sueño, La Cala Esmeralda, and La Casita del Nido.
As far as I know, all the hobbit holes are similar in terms of amenities: a fireplace, huge king size bed, beautifully designed rustic interior, bathrooms, showers with hot water, body-sized windows, and a menu for room service. The Casita de Sueño did have a sauna and I am not sure if the other one has one as well. 
Price: Casita de Sueño is about 109 USD for one night (max. 2 people). Casita del Nido is about 129 USD for one night (max. 4 people). La Cala Esmeralda is about 155 USD per night (max. 8 guests). These prices change frequently so make sure you check their official site for updated information.
---
Our Experience Staying At Hobbitenango
Let me tell you, we wanted our experience at Hobbitenango to be as perfect as possible. But even with the cute decorations, beautiful spaces, and amazing views of Guatemala, we just could not fall in love. 
Now here's why. We will start with the good things about Hobbitenango and then get to the bad things.
The Good of Hobbitenango
Each room, or hobbit hole, is well-decorated and it felt very authentic.
Hobbit-themed drinks and food were a nice surprise for Hobbit fans.
The festival-like games such as archery, mini-golf, and others were fun and interesting, though only available on the weekends.
Amazing views, cool nature, relaxing walks through the woods, and board games were bonuses.
The Bad of Hobbitenango
WiFi on-site, but you can only use it when it is an emergency.
The nights get very cold and each room has its own fireplace. However, the ventilation at Casa del Sueño was so bad we couldn't use the fireplace without suffocating ourselves.
One of the body-sized windows would not close properly, leading to more wind coming in and concern for security at night.
The sauna that was advertised did not work.
Outside of the main bedroom, the rest of the areas (bathroom, showers) was very cold at night.
A lot of bugs once the sun sets, reminded me of camping in Tikal ruins.
FOOD POISONING! I had one of the burgers for dinner and was sick the entire night. Their ingredients need to be more FRESH!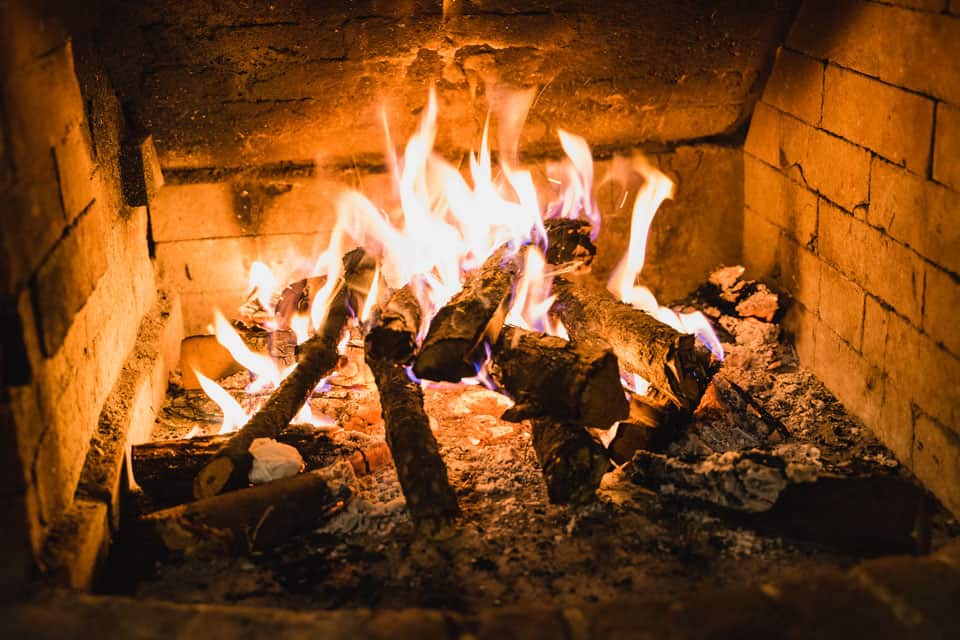 Final Verdict
Maybe I was just unlucky, maybe the food was just really unfresh that day, maybe the chimney in the lodge just broke that day.
Hobbitenango is a beautiful place and I wish I was able to enjoy it more.
If you want to add Hobbitenango to your Guatemala itinerary, I would recommend doing it as a day trip. For the price I paid to stay the night, an experience like mine was not worth it.
---
Where To Stay In Antigua, Guatemala
Best Hostel in Antigua – Adra Hostel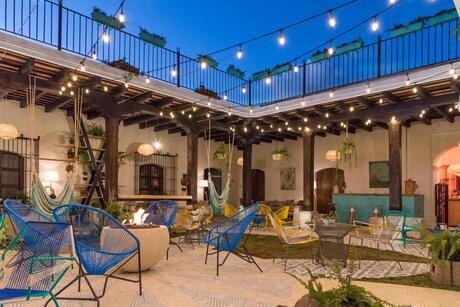 Adra Hotel is one of the most beautiful hostels I have seen in my travels. It has a beautiful outdoor courtyard filled with green spaces and comfortable seating areas that are the perfect places to work on your computer or meet new friends.

The dormitory beds are spacious and each bed has its own socket and light, a feature that I love. Their on-site cafe makes the most amazing smoothies as well. There is no need to leave this hostel and explore Antigua really. 
---
Best Luxury Hotel in Antigua – Hotel Palacio de Dona Beatriz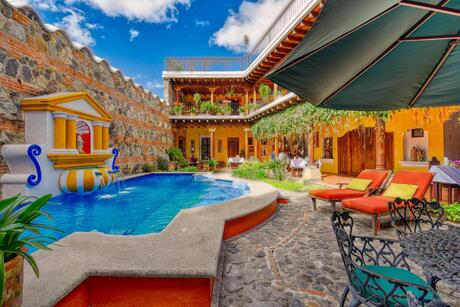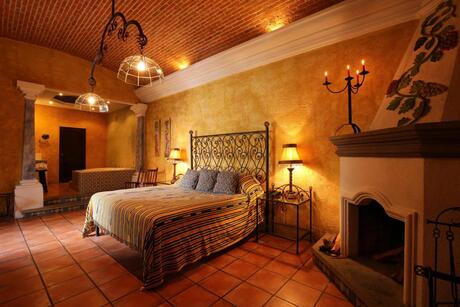 Hotel Palacio de Dona Betraiz feels like its own little city on its own. Located in the quiet part of Antigua, it is its own little oasis inside the sometimes chaotic Antigua. When you walk in, you are greeted by a friendly staff and astonished by the gorgeous colonial architecture. This is a luxury hotel that will meet even the pickiest travelers. 
---
Hobbitenango FAQs
Where Is The Giant Hand In Guatemala?
The Giant Hand in Guatemala is actually located in Hobbitenango. Here you can admire the lush green views of the Panchoy Valley. Because of that, it is one of the most famous photo spots in Guatemala!
Was Lord of the Rings filmed in Guatemala?
No, Lord of the Rings was not filmed in Guatemala. Guatemala has an eco-lodge park called Hobbitenango that has replicas of the hobbit homes from the movie! The actual movies were filmed in Hobbiton, New Zealand!
---
Like this post? Don't forget to save it on Pinterest!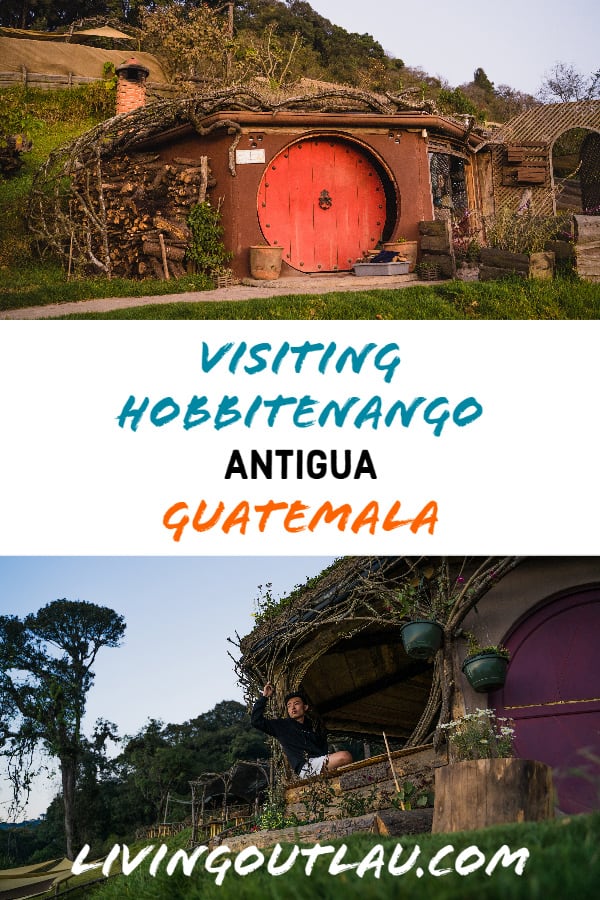 ---
How did you find the honest review of our experience in Hobbitenango? Did you have a similar experience? Let us know in the comments!
Disclaimer: Some of the links above are affiliate links. That means if you book or make a purchase through the links, we will earn a small commission at no extra cost to you! The money will help run this site! Thank you!