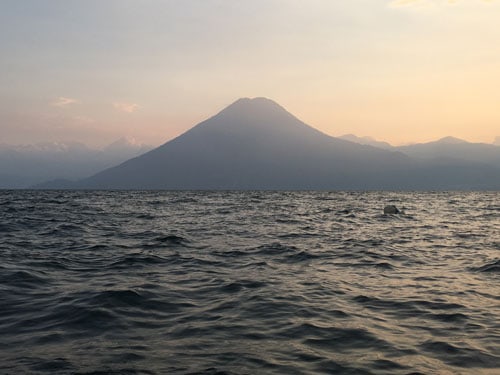 It is not surprising that Lake Atitlan is one of the best places to visit in Guatemala. A beautiful volcanic lake surrounded by traditional Mayan villages and majestic volcanoes, Lake Atitlan is an absolute paradise.
Lake Atitlan spans a total of 130.1 square kilometers and is made out of 11 ethnic towns and villages.
Yes! There are 11 Lake Atitlan villages!
You could spend weeks here and not get through the list of things to do in Lake Atitlan.
That is the exact reason why I loved it so much when I was in Lake Atitlan. There are so many different Lake Atitlan activities that you will inevitably find something you like.
Without further ado, here is our guide on what to do in Lake Atitlan!
What To Do In Lake Atitlan: 17 Best Lake Atitlan Activities
1. Hike Indian Nose At Sunrise (One of My Favorite Things to Do in Lake Atitlan)
For any traveler looking for an epic sunrise where the skies burn with vibrant colors, the Indian Nose hike is one of the things you must do in Lake Atitlan.
The viewpoint at the top of the Indian Nose rises above the mountains, and for a second it feels like you are the guardian of Lake Atitlan when you are overlooking at the small villages down below. It is an unworldly feeling that can only be explained by experience. 
A short 30-minute hike that will reward you with the best views of Lake Atitlan, hiking Indian Nose is one of the best activities in Lake Atitlan.  
It is possible to hike the Indian Nose independently. However, I've heard of travelers getting solicited by bandits on the way up there. Hence, I recommend you getting an affordable tour in San Pedro or one of the other small towns in Lake Atitlan.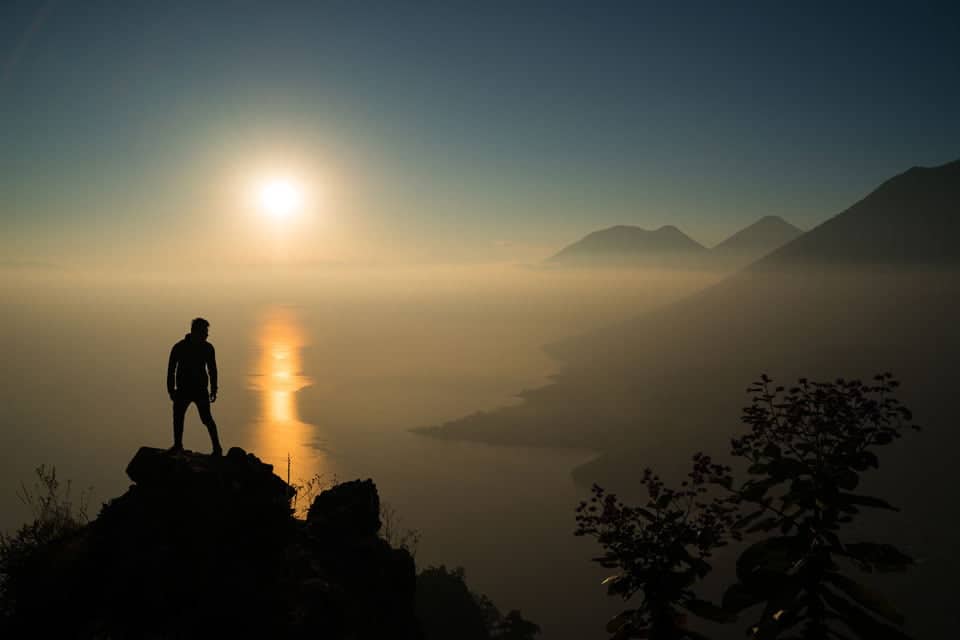 2. Go Cliff Jumping at Cerro Tzankujil Nature Reserve in San Marcos
If you are tired of chilling in your fancy hotel in San Pedro and want to do something adventurous, go cliff jumping in San Marcos! The platform is about 10 meters above the lake and I have to be honest, I chickened out. A few of my friends did it and they said it felt like they were falling forever, and falling forever doesn't sound like fun to me. 
But if the platform in Cerro Tzankujil Nature Reserve is too high for you to cliff jump from, there are some rocks near the bottom where you can jump from as well. Also a great place to swim or relax in the beautiful environment,  Cerro Tzankujil Nature Reserve is a hidden gem in Lake Atitlan!
3. Kayak From One Lake Atitlan Village to Another 
Not sure what to do in Lake Atitlan? Why not rent out a kayak for a few hours and kayak across the lake, from one village to another. It might seem like a daunting task but Lake Atitlan is actually not that big. We rented a kayak from San Pedro and kayaked to San Marcos and it only took 30 minutes.
If your heart desires, you can village hop on a kayak!  It is a great way to stay in shape especially if you are backpacking Guatemala for a long time.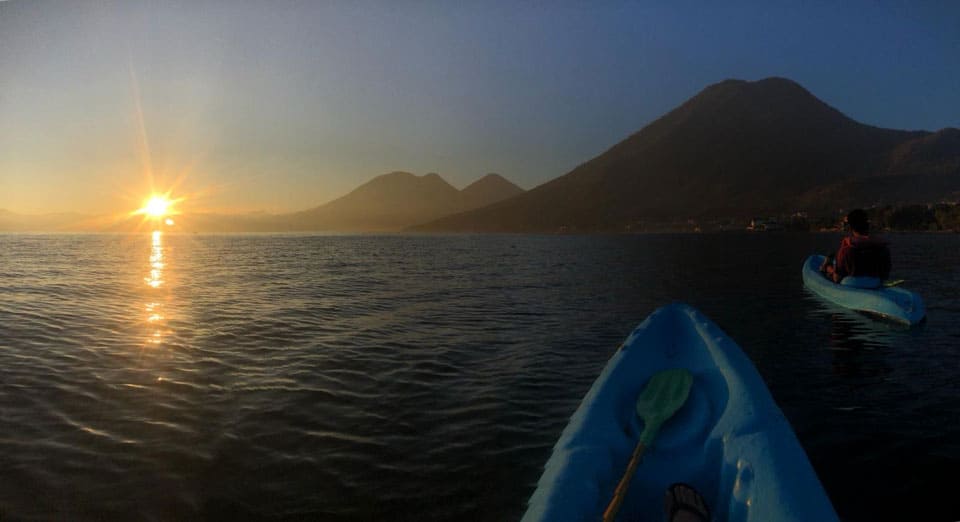 4. Do Yoga in Lake Atitlan at Yoga Forest
Yoga is one of the most popular things to do in Lake Atitlan. With beautiful and tranquil views, amazing natural environments, yogis ad yoga-lovers can absorb the zen atmosphere while doing the upward-facing dog pose.
The best place to do yoga in Lake Atitlan is unquestionably Yoga Forest in San Marcos. A fully-equipped yoga retreat facility featuring traditional Mayan altars and hot springs, yogis can connect with Mother Earth in a zen-like environment.
Yoga Forest has an activity for beginners to advanced yogis. First-time visitors are encouraged to try out one of their daily drop-in classes at 7 AM, 10:30 AM or 4 PM to see if they like it.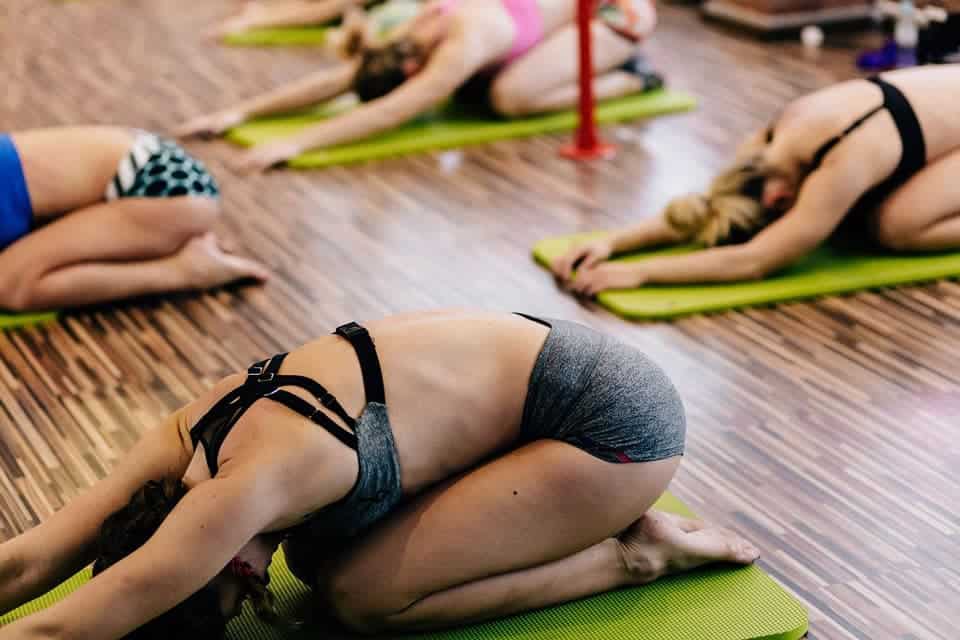 5. Visit San Juan For Some Local Crafts
San Juan is one of the most authentic indigenous towns in Lake Atitlan. With about 95% of the population Tz'utujil, one of 21 ethic Maya groups, you can immediately feel that the vibe is different from the touristy San Pedro. Marked by their colorful outfits and their vibrant hats, you can find many indigenous Tz'utujil people walking around the tranquil streets or selling some of their local crafts.
San Juan is also one of the best places to buy souvenirs from Guatemala, as any purchase will go directly to the local communities you are buying from. Hand-woven clothing, paintings, other crafts, and jewelry, you will find lots of flavors of Guatemala not found anywhere else. Buying directly from locals is one of the best ways to travel responsibly!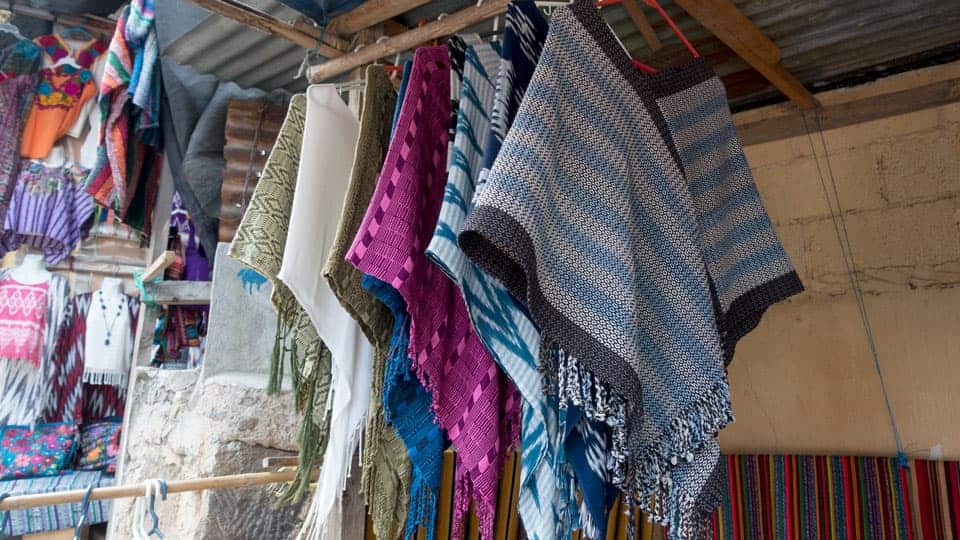 6. Go Swimming In Lake Atitlan!
What is the point of coming to Lake Atitlan if you are not going to swim in the lake? That's the equivalent of going to the beach and not swim, or going to a restaurant and not eat!
But can you swim in Lake Atitlan? Yes, and no. Lake Atitlan was officially labeled as a contaminated water source in 2009 due an excessive amount of cyanobacteria.
Polluted by aging sewage systems, agricultural fertilizers, and locals tossing their trash in the water, Lake Atitlan's beauty is hindered. 
However, when I visited Lake Atitlan in 2019, everyone seemed eager to go in the water. No one suffered from any rashes or any illnesses. If you are afraid of the cleanliness of the water, I would suggest avoid swimming in the big villages such as San Pedro and Panajachel.
Swim at the Cerro Tzankujil Nature Reserve in San Marcos if possible, the water was spotless there!
For anyone looking for a proper swim session at the beach, visit the beach town Monterrico in Guatemala!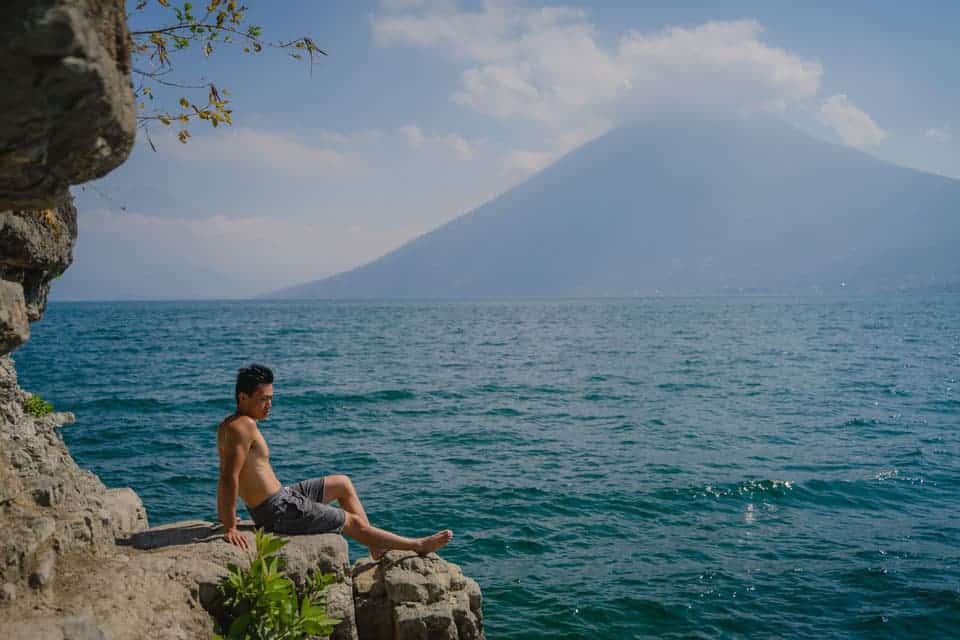 7. Visit Chichicastenango, the Biggest Outdoor Market in Central America
Anyone looking for the ultimate shopping experience in Guatemala cannot pass up a visit to Chichicastenango, the biggest outdoor market in Central America.
Hundreds, maybe even thousands of stores, including an indoor basketball court that has been transformed into an area with stalls and vendors, you can shop till your legs shake here.
I cannot count the number of the times I have gotten lost there, as the tight little streets lined with vendors and stalls on both sides look very similar. It is a complete maze here and might seem overwhelming at first.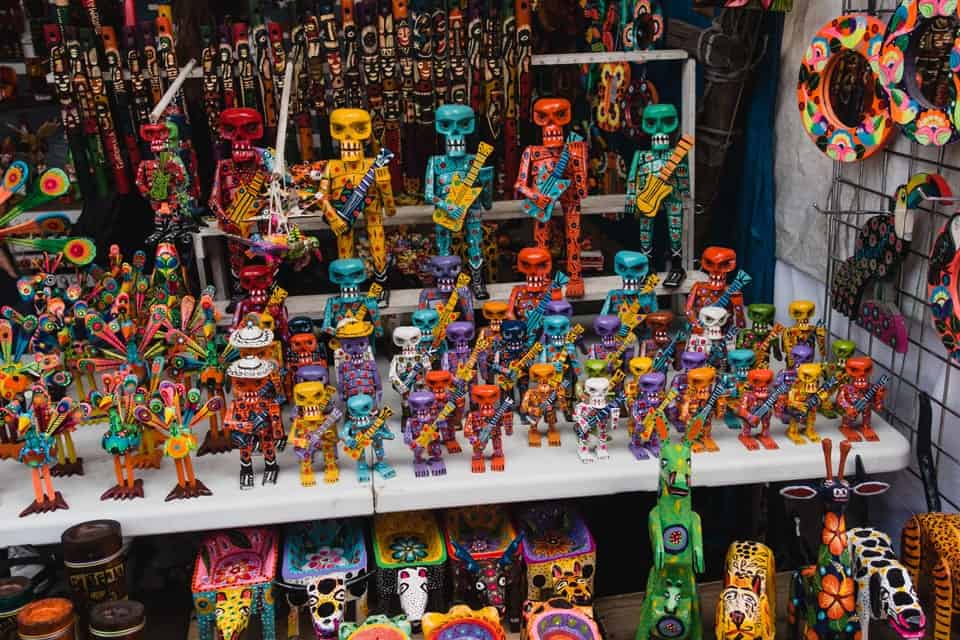 The cool thing about Chichicastenango was that it was never intended to sell things to tourists. It was a market for locals from around the country where they can buy and sell their goods. However, nowadays it is starting to transform as more and more tourists are visiting this beautiful and traditional market.
With beautiful textiles and mysterious Mayan artifacts amongst other unique things, it is not surprising that Chichicastenango has become so popular. So come visit Chichicastenango before it becomes a tourist trap!
You can visit Chichicastenango with tourist transport from San Pedro, Panajachel, and even San Macros (though more difficult). If you are feeling adventurous, you can also take the chicken buses from San Pedro or Panajachel to Chichicastenango.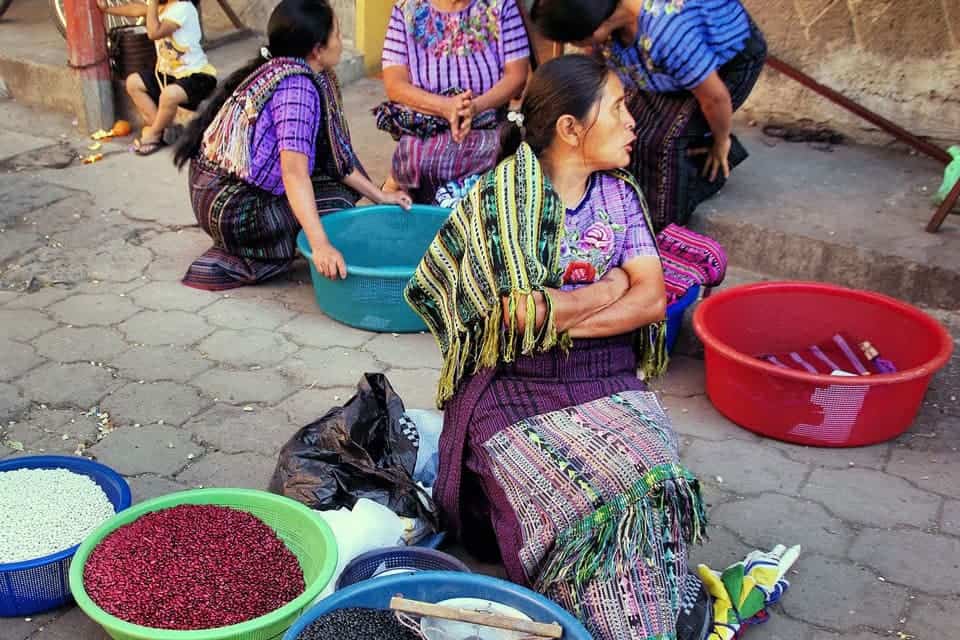 8. Stay at Free Cerveza, The Crazy Fun Hostel in Santa Cruz
Looking for a fun hostel in Lake Atitlan? You have to check out Free Cerveza in Santa Cruz.
I am quite positive you already know what the word "Cerveza" means in Spanish because that's pretty much the first Spanish word you learn traveling in Latin America. If you haven't learned the word yet, free Cerveza means free "beer".
Every day right before dinner, Free Cerveza hostel offers unlimited (yes you heard that right) for one hour to everyone that has signed up with them for dinner.
One of the most social and fun hostels in Guatemala, come to Free Cerveza and get sloppy drunk on unlimited beer, wake up late with a hangout the next morning, and then jump into the lake with your new friends!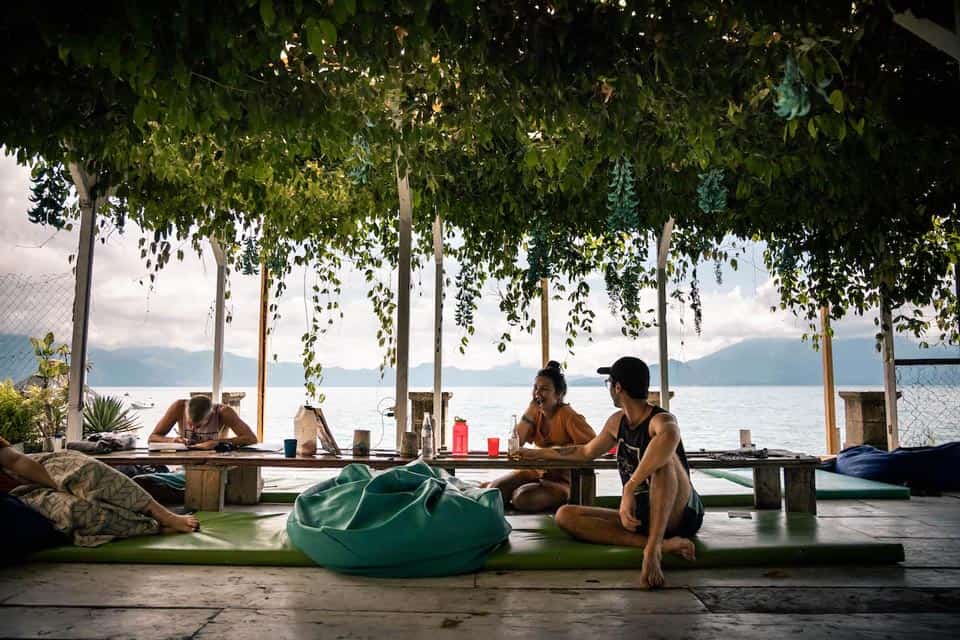 9. Participate in a Temazcal Ceremony
A Tezamazcal Ceremony is a traditional shamanic Mayan cleansing ritual.
Typically, you enter a tiny sweat lodge made of stone or other impermeable material to help trap the heat in. In the center of the hut is a dirt pit where severals extremely (I mean EXTREMELY) hot stones will be put.
As you sit there inside this little hut without any ventilation, you will feel the heat amass even before the ritual begins. After they have put enough hot stones inside, they shut the door, leaving you, the shaman, and other members of the group in complete darkness. But your mind won't be focused on the darkness, but rather on the risk of suffocation in this trapped space.
Water will be poured on top of these hot stones, creating enough steam in the hut to feel like you are drowning. As you are trapped in this steamy and hell-like hot room, the shaman will chant as part of the ritual. Typically sage and copal are added to this healing process that lasts for rounds.
The Tezmazcal Ritual is known for its power to purify the body and mind, heal the sick, and offer a haven for birth-giving mothers. Sometimes the effects can be hallucinogenic due to the condition you are in.
You can find a Tezmazcal ceremony at Yoga Forest in San Marcos.
10. Visit San Pedro For Trendy Cafes and Amazing Nightlife!
Located on the Southwestern shore of Lake Atitlan, San Pedro is the most popular village in Lake Atitlan. A village with some of the best attractions in Lake Atitlan such as trendy Cafes, high-end accommodations, and great bars, San Pedro is place you must visit in Guatemala.
My favorite bar and restaurant is Bar Sublime. A place that serves amazing food with outdoor seating overlooking Lake Atitlan, you can end up spending hours with your friends. 
If you are looking for a proper pub, check out Alegre pub. Located next to the dock, it is easy to get there even if you are not staying in San Pedro. 
If you have extra time, I recommend you to check out Tzunun' Ya' museum. It is an interesting museum that highlights the Mayan culture and the geological formation of Lake Atitlan.
San Pedro is also very connected with other parts of Guatemala, making it very easy to visit other tourist attractions such as Chichicastenango and Antigua.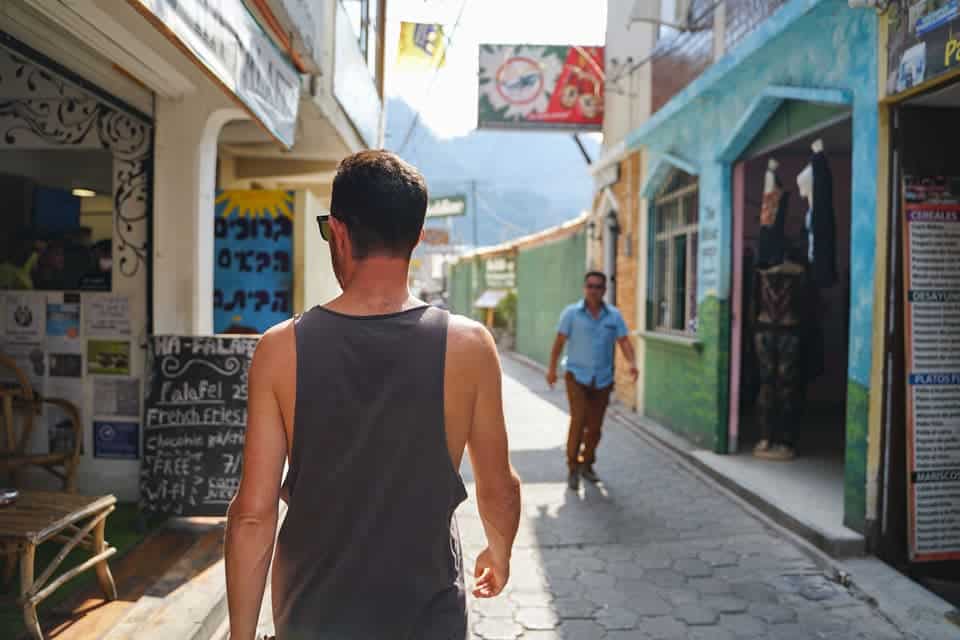 11. Hike San Pedro Volcano
Lake Atitlan is surrounded by volcanoes, namely Volcano Atitlan, Volcano Toliman, and Volcano San Pedro. San Pedro is the lowest of and three its peak still sits at 3020 meters above sea level.
If you are looking to do some serious hiking in Lake Atitlan, I recommend Volcano San Pedro.  The view up top is uncomparably to anywhere else on Lake Atitlan (maybe except Indian Nose).
On a clear day, you can also see Volcano Acatenango and Fuego near Antigua.
The hike takes about 5 hours in total round-trip and it is totally doable independently as the trail is clear. However, San Pedro has a reputation for its bandits on the path, people who will try to rob and solicit you. As a result, I recommend going with a local tour guide.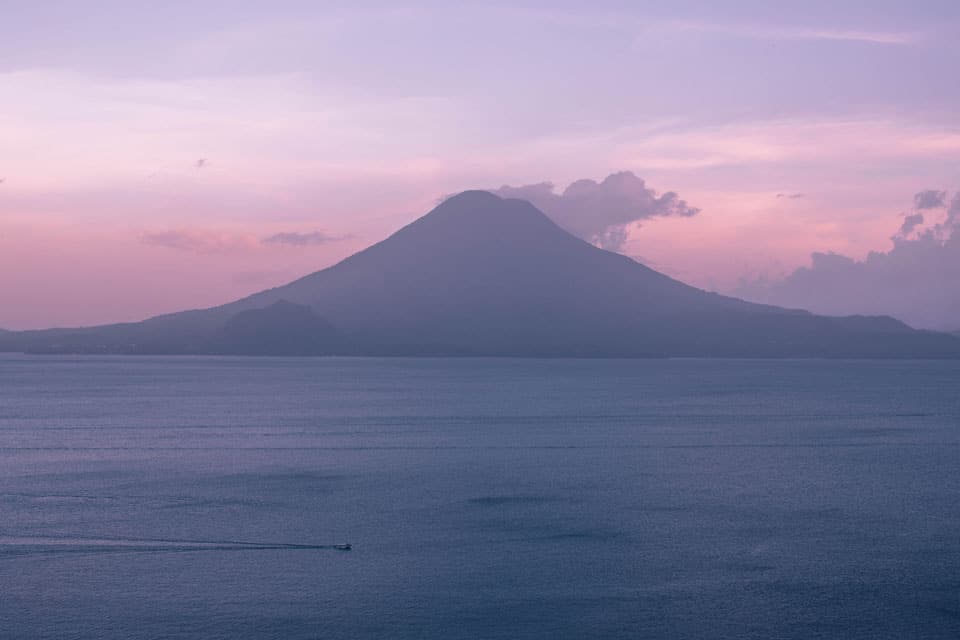 12. Stand-Up Paddleboard (SUP) on Lake Atitlan!
Rent a paddleboard at one of the towns in Lake Atitlan and go stand-up paddleboarding! It is one of the best activities in Lake Atitlan to enjoy the spectacular views of the lake and admire at the majestic volcanoes that surround Lake Atitlan!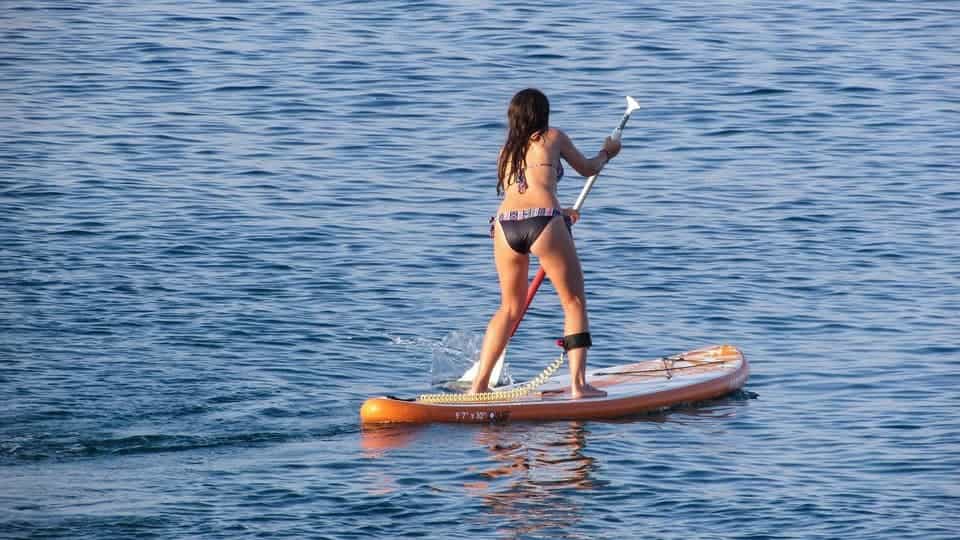 13. Try Guatemalan Coffee!
Disclaimer, I am not a coffee snob.
However, it isn't obvious to separate good coffee and bad coffee. Guatemala has some of the best coffee in the world due to its high elevation and warm and humid climate. Guatemala's coffee is known to be the perfect balance between full-bodied, sweet and strong, and with hints of acidity. 
The best place to try Guatemala Coffee in Lake Atitlan is Crossroads Cafe in Panajachel!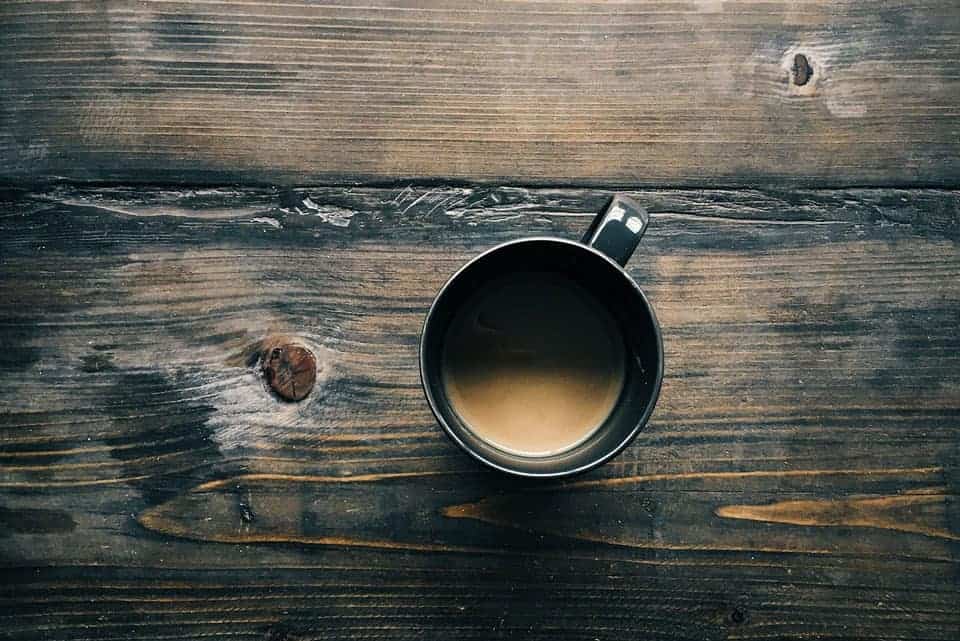 14. Do a Homestay with a Local Guatemalan Family
Interested in taking a deep dive into Guatemala culture? There is no better way than doing a homestay with a local Guatemalan family. In a homestay in Lake Atitlan, you get to eat like a local, sleep like a local, and talk (if you can speak Spanish) like a local. 
I have done a homestay with a Spanish school in Xela and it was just an eye-widening experience. Their food was so different and meat was seldom served (which is something I am not used to). One night all we had for dinner was vegetables and tortilla with hell-inducing spicy salsa. I had to sneak out that night and buy some street food! 
15. Partake in a Cacao Ceremony
Cacao ceremonies are traditional Mayan and Aztecs rituals that are used for spiritual inner awakening. If done properly, the process releases negative emotions and promotes inner healing.
Cacao translates into "Food of the Gods" and is believed to have magical powers in its rawest form. The chemicals in raw cacao, notable theobromine and phenylethylamine, are responsible for the euphoric feeling during the ritual. 
In Lake Atitlan, there is a shaman named Keith. For anyone wanting to try a Cacao Ritual or want to find out more details about it, click here.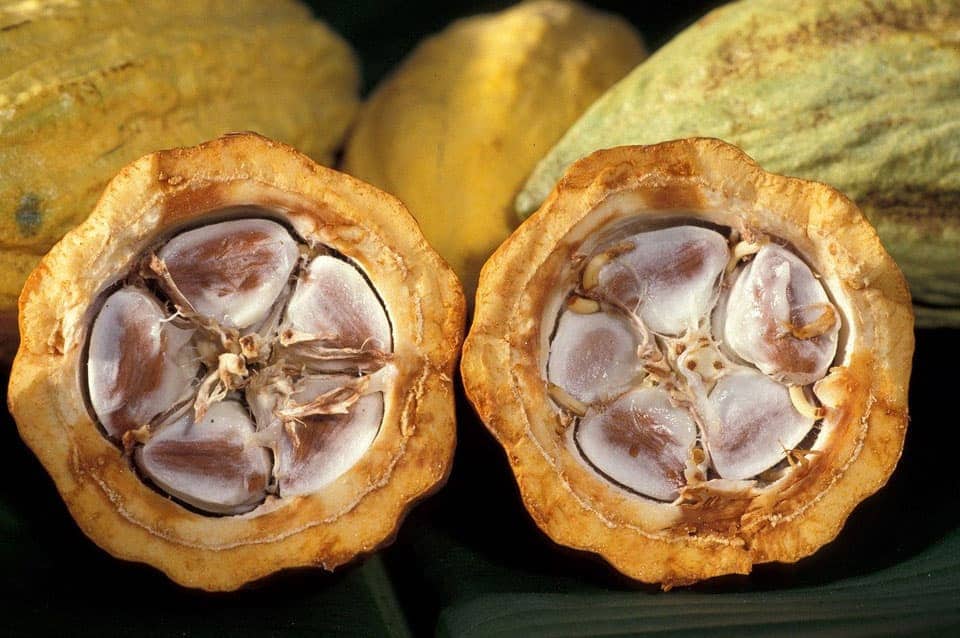 16. Learn Spanish in Lake Atitlan
Guatemala is known as one of the best places in the world to learn Spanish. Its neutral accent, slow-talking speed, and minimal slangs make Guatemala Spanish one of the most versatile Spanish to learn.
If you are backpacking Latin America, make an effort to learn some Spanish in Guatemala!
The majority of the locals in Guatemala do not speak English, so you have to fully dive in the deep end. Many of the schools offer fully immersion programs, 1-on-1 classes, and a homestay to expedite your learning process. Finally, you can drop your Spanglish and get some proper Spanish!
Though there are many Spanish schools scattered throughout Lake Atitlan, San Pedro has the highest number of them. 
17. Go Village Hopping in Lake Atitlan!
There are a total of 11 towns and villages in Lake Atitlan. Chances are you might only see the notable ones such as Santa Cruz, San Marcos, San Pedro, and Panajachel. Explore what is off-the-beaten-path in Lake Atitlan with the boats and go village hopping! 
Where To Stay In Lake Atitlan
Lake Atitlan is made up of many small villages and towns. My recommendations on where to stay in Lake Atitlan is based on the area as a whole, not just a specific village or town.  
Located in the popular town of San Pedro, Sababa Resort is quite a unique accommodation. Boosting private rooms as well as dormitory rooms, the hotel (or hostel) has something for travelers on any budget.
For an affordable price, guests can enjoy their gorgeous pool with a view of the stunning lake. The establishment is a proper resort but with affordable dormitory rooms!
(Images Courtesy of Airbnb)
There are no shortages of stunning places to stay in Lake Atitlan, but none can compare to this gorgeous cabin.
The cabin's most iconic feature is the outdoor terrace. Not only is it a beautiful place to relax, it also has incredible views of Lake Atitlan. If that hasn't convinced you yet, the terrace also features an outdoor hot tub, perfect for soothing your aching limbs after an exhausting day of exploring Lake Atitlan.
Featuring one bedroom, this accommodation is ideal for couples. In fact, we would consider this Lake Atitlan Airbnb a great romantic getaway!
(Images Courtesy of Airbnb)
Though more like an Airbnb than a traditional hotel in Lake Atitlan, this Glass House is for travelers that enjoy a little bit of paradise.
Guests staying at the Glass House are blessed with some of the most gorgeous views of Lake Atitlan, right at their bed. Guests also have access to a private dock, where they can catch boats to explore the nearby Lake Atitlan villages. The dock has WiFi coverage, so guests can just relax, read a book, listen to music, or suntan.
If you would like you could also go for a swim in the lake, or use one of the SUP and have some fun on the lake!
Like this post? Don't forget to save it on Pinterest! 🙂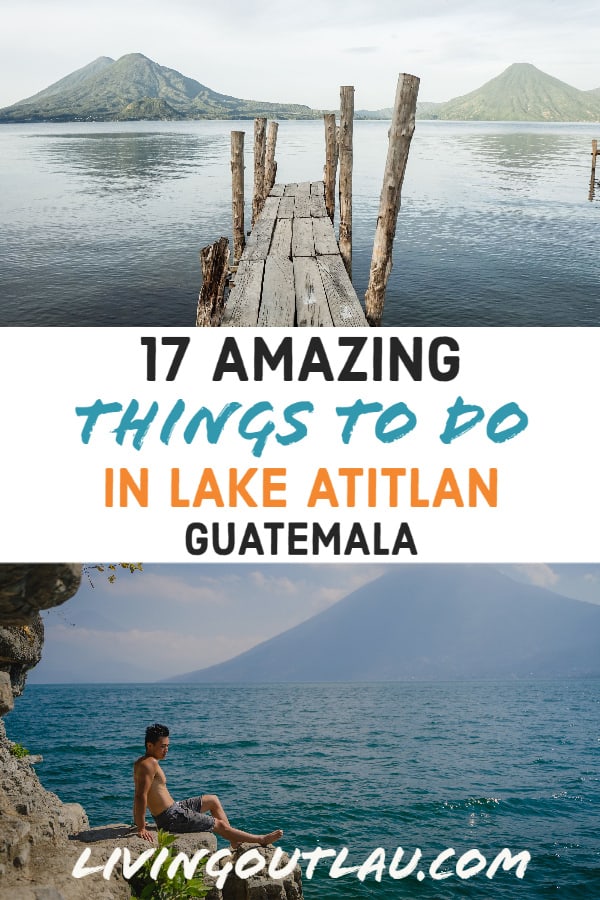 This is the end of our guide on Lake Atitlan! Which one is your favorite activity in Lake Atitlan? Let us know in the comments!
Disclaimer: Some of the links above are affiliate links. That means if you book or make a purchase through the links, we will earn a small commission at no extra cost to you! The money will help run this site! Thank you 🙂