If you are looking for souvenirs from Guatemala to buy, then you are in luck. As soon as you set foot in this Central America country, you'll realize it's a shopping paradise. Bustling markets are everywhere in Guatemala, and visitors will find handmade textiles, jewelry, accessories, necklaces, and unique handicrafts at affordable prices.
But with some many things to buy from Guatemala, how do you know what to buy?
That's why we've written this article on the best Guatemala souvenirs, so you can have something memorable and meaningful to remember your trip by! These souvenirs are also the perfect gift if you are looking to buy something for loved ones!
---
What Are The Best Souvenirs From Guatemala?
1. Cacao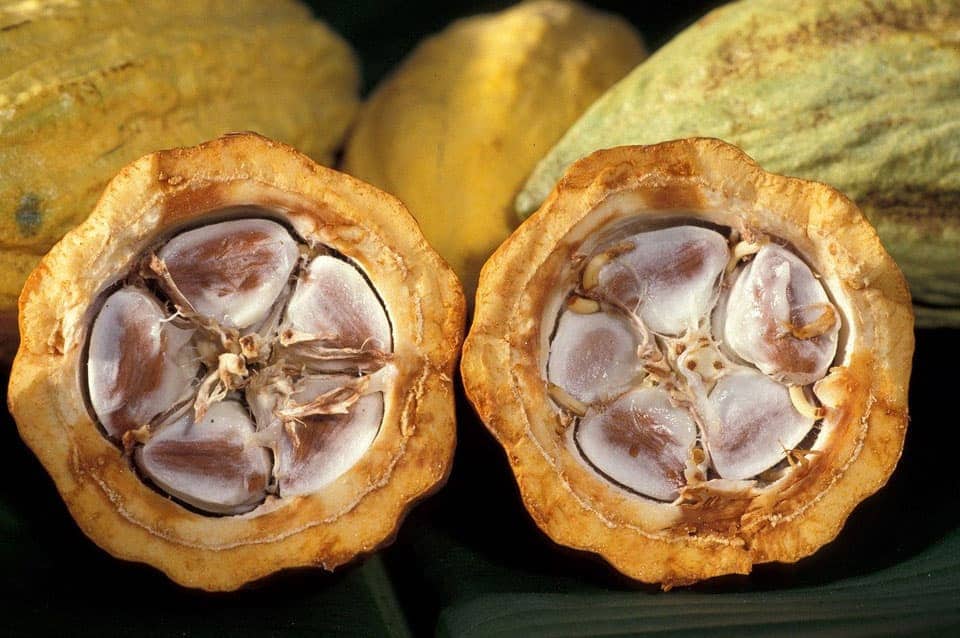 Cacao, to put it simply, is the original form of chocolate. Unfortunately, most chocolate products you see in your local supermarket are highly diluted. But in Guatemala, you can buy cacao in its purest form, either as a block or packaged as cacao flakes. Both can easily be dissolved to make a hot drink, similar to hot chocolate – but with heaps more benefits.
Raw cacao is a natural superfood, and it has a high amount of antioxidants, together with iron, magnesium, and other beneficial minerals. But, what really made this drink popular is the fact it contains theobromine, an ingredient similar to caffeine but without the jittery sensation that caffeine gives.
Cacao is one of the most revered ingredients in Mayan culture, which has a tremendous influence on Guatemala's culture. Cacao was a sacred food and a sign of prestige. Only the most influential members of Maya society had access to it!
2. Coffee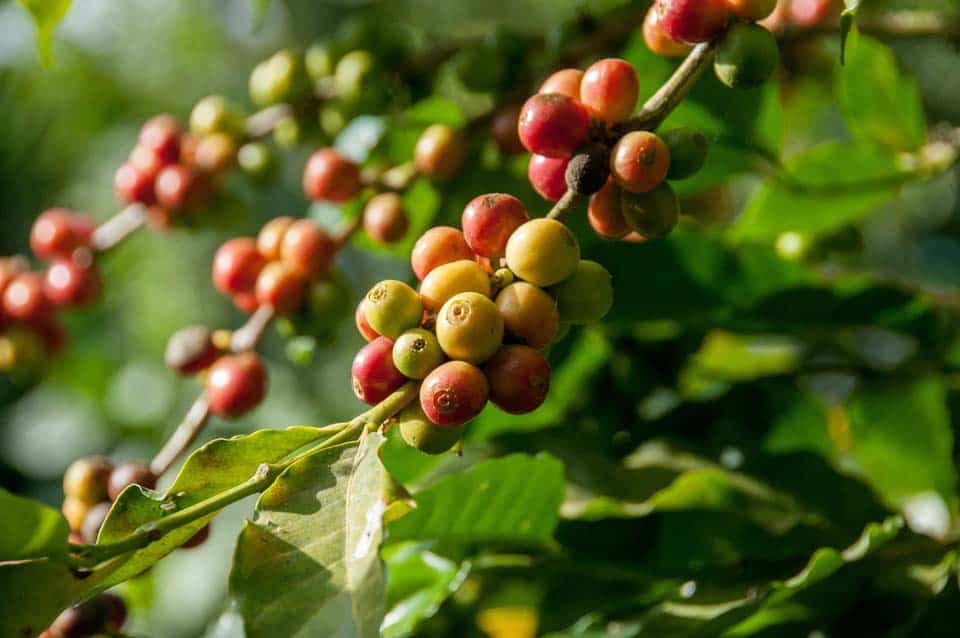 Guatemala is one of the top producers of coffee in the world – in fact, it's grown in many different regions of the country. The coffee beans from Antigua, Guatemala, are known for their full-bodied flavor with hints of spicy and cocoa flavor. In contrast, beans from the Coban region have a floral aroma with light fruity notes.
Other coffee-growing regions in Guatemala include Huehuetenango, Nuevo Oriente, Atitlan, Fraijanes Plateau, and Volcan San Marcos.
Interestingly, all Guatemalan coffee beans can handle a large range of roast styles. So, if you're a coffee lover who prefers a light to medium roast or a full-bodied 'cup of joe,' your Guatemalan coffee beans are sure to satisfy your taste buds.
3. Ron Zacapa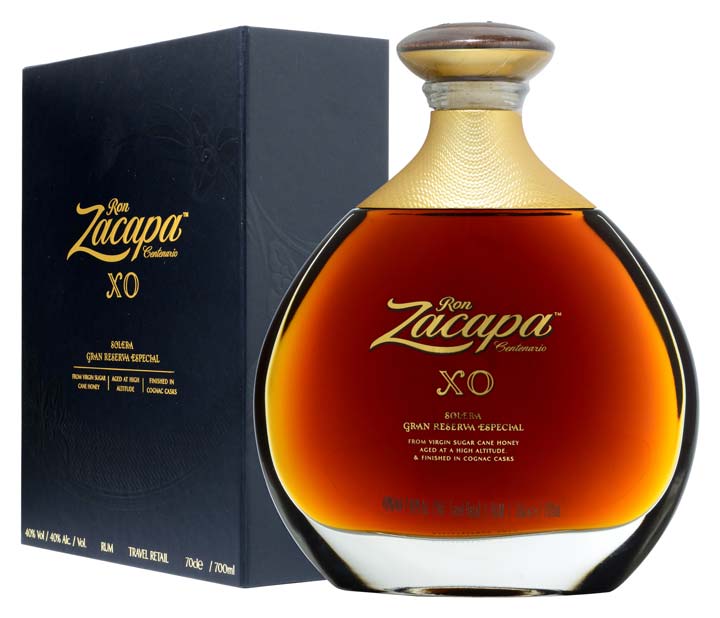 Zacapa rum or Ron Zacapa is a rum that's made with the first press of virgin sugar cane and then aged using a unique aging process known as Sistema Solera. This popular Guatemalan rum was first manufactured in 1976 to celebrate the 100th anniversary of the founding of the city of Zacapa!
There are three different types of Zacapa rum that you can take home as a souvenir!
The Zacapa No.23 variety is the most popular (and cheapest) rum and is aged between six and 23 years in either old American whiskey casks or fine wine casks. While Edicion Negra is aged between six and 24 years in double-charred oak casks, which allows for a woody, smoky flavor.
And finally, Zacapa XO is a rum that has been aged for between 10 and 25 years in old Cognac casks!
If you are looking for things to buy in Guatemala for a liquor connoisseur, then some Zacapa Rum is the perfect gift!
4. Textiles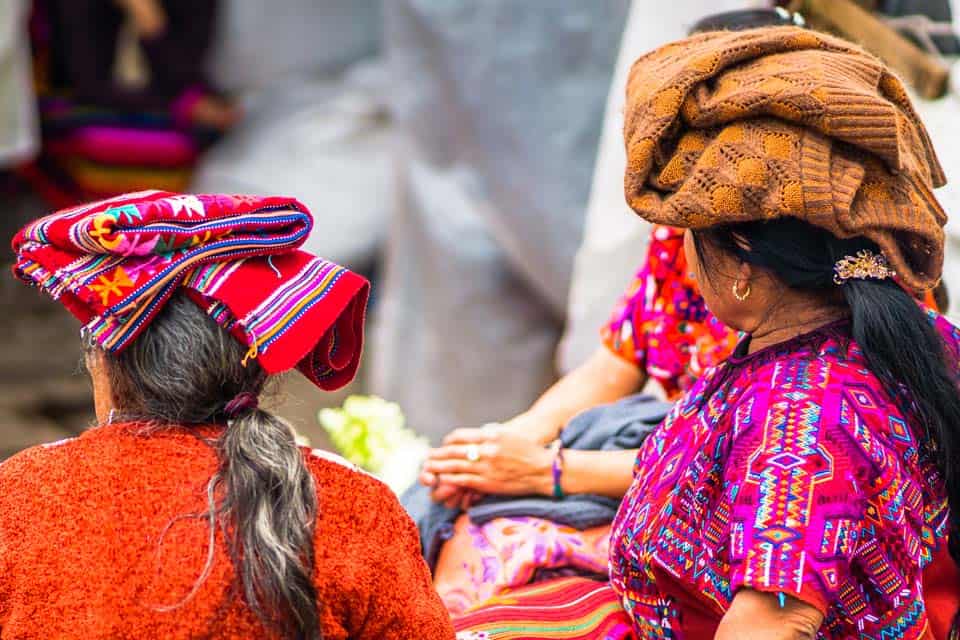 Some of the best and most popular Guatemalan souvenirs are hand-woven textiles like table runners, cushion covers, and clothing that will add an air of uniqueness to your home and wardrobe!
But because such textiles made with traditional techniques, they are sought-after by tourists. Unfortunately, many fakes have popped up across the country. So, to make sure you buy a genuine textile, it's advised to head to a cooperative store or take a trip to one of the traditional villages in the Guatemalan highlands. San Juan La Laguna in Lake Atitlan is a great place for that!
Each weaving tells a different story and the designs typically contain a symbol of Mayan mythology. As well as that, every design is reflective of the area the textile was weaved in. For example, textiles from Chichicastenango contain lots of reds and purples, and those made in Santa Catarina have lots of greens, blues, and purples.
When you are in Guatemala, you'll see many indigenous people wearing traditional clothing, so these textiles are a great way to remember your Guatemala trip by!
5. Guatemalan Jade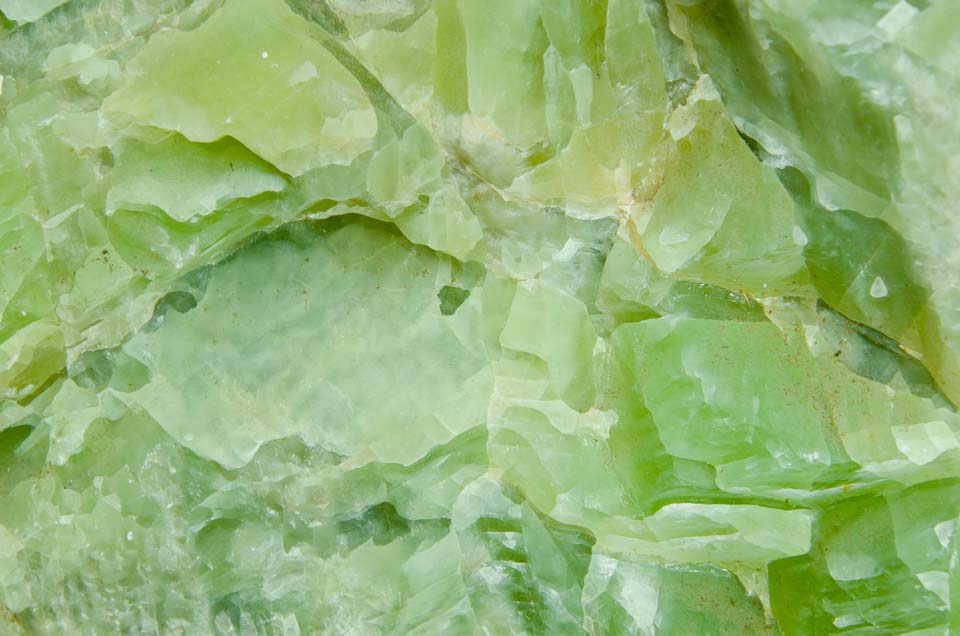 Jewelry fans will love the selection of Guatemalan jade jewelry on sale in jewelry stores throughout the country.
Guatemalan Jade, for those that aren't familiar with it, is a green gemstone that is mined in Zacapa, in the Sierra de las Minas. Interestingly, it was used as currency by the ancient Mayans, and so it played an important role in the country's history. In fact, the Mayans believed that owning a piece of jade jewelry connected them with the afterlife!
The type of jade found in Guatemala is known as jadeite, and it's more valuable than other forms of jade! And in some cases more valuable even than gold! 
Other than jewelry, tourists can purchase jade spoons, napkin rings, miniature totems, and talismans at special jade souvenir stores across Guatemala!
6. Ceramics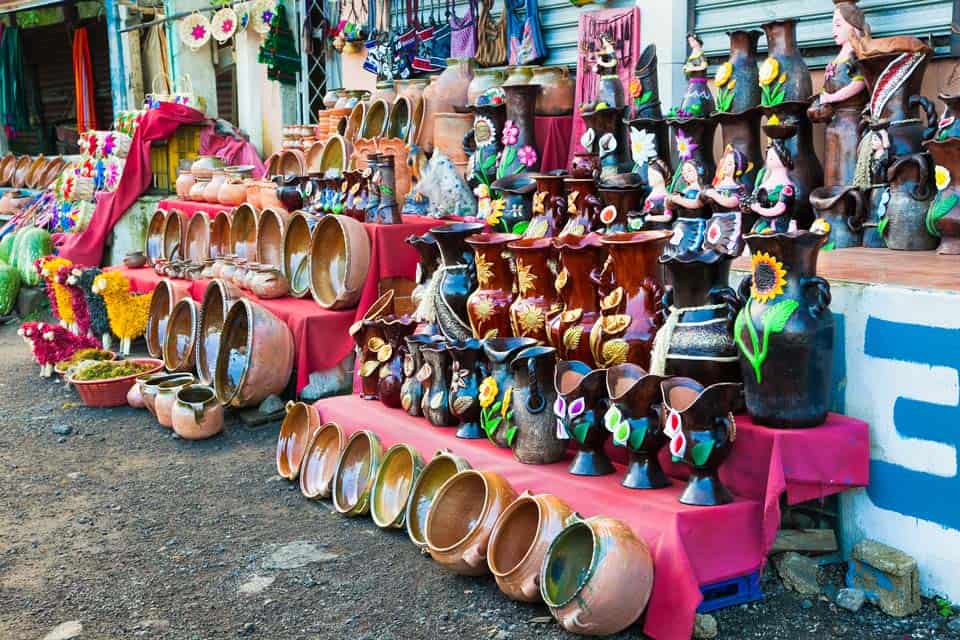 'Cerámica Popular de Guatemala' is the name given to the popular mud-clay products made here in Guatemala. They are easily spotted thanks to their intense red color and are typically used for cooking or decoration.
These ceramics come in various different forms, from jars and pots to other decorative pieces like angels and candlestick holders. Sometimes, they are painted in bright colors.
Each area specializes in a different form of this traditional pottery; for example, in the Chimaltenango region, they are notorious for producing huge cooking pots which are used to make tamales.' Also produced here are comales – a cooking ware used to cook corn tortillas. This is one of the most-used items in any kitchen in Guatemala, so taking one home with you as a souvenir is a great idea!
7. Ceremonial Masks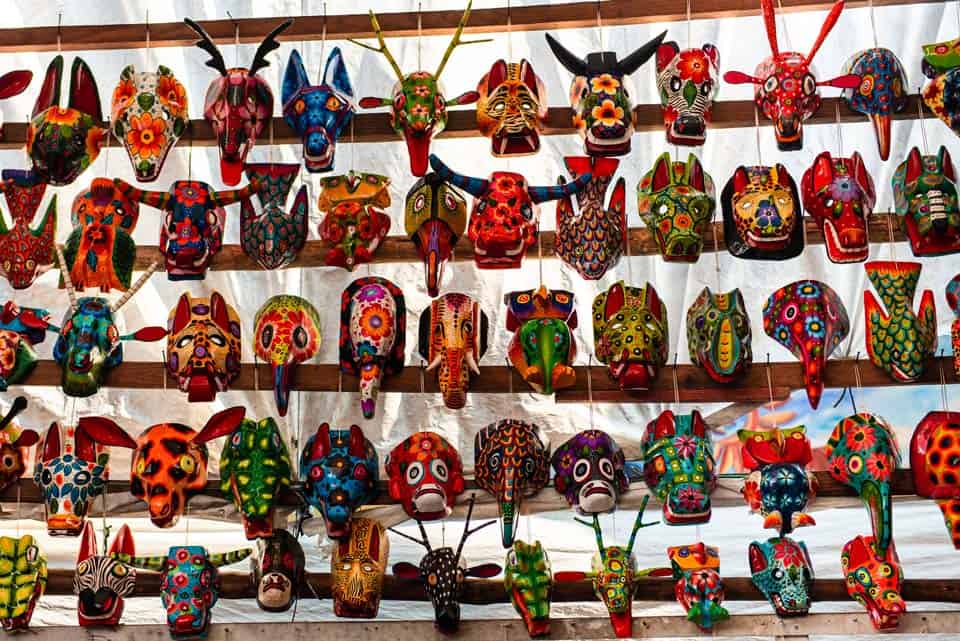 Ceremonial masks are an important part of Guatemala's history, and they are still worn today in rituals and ceremonies across the country, but mostly in indigenous villages. At certain times of the year, the villagers perform masked dances, which require them to wear costumes and masks. The masks have been worn here for thousands of years, but they have undergone various adaptations in how they are made and what they represent.
Some of the most popular ceremonial masks available to buy in markets across Guatemala include the beaded mask, the white devil mask, and the jaguar mask!
8. Quetzalteca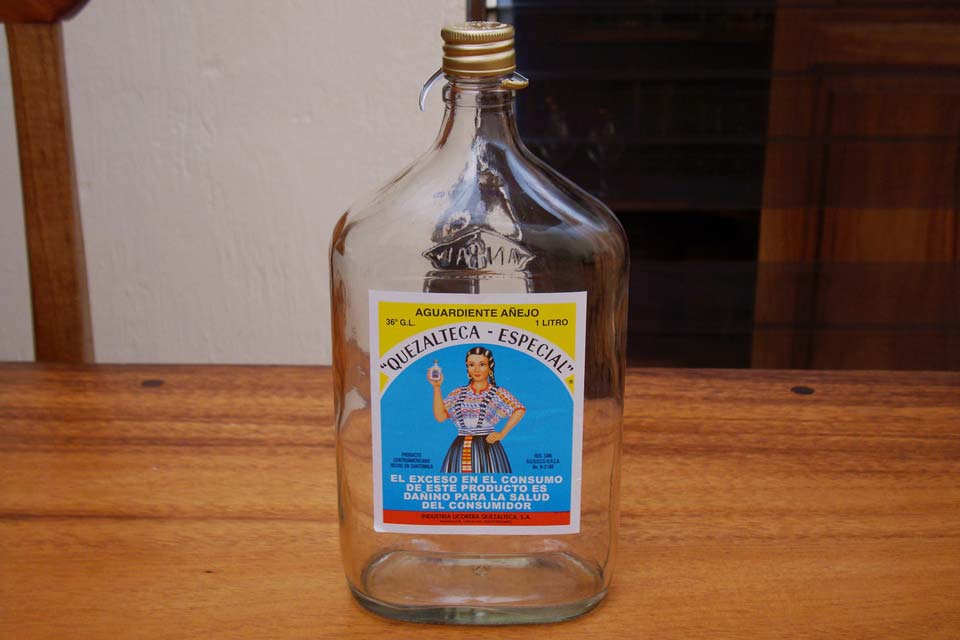 Quetzalteca is a liquor made from sugar cane juice, which is then fermented and purified to create high-quality alcohol. It's a potent liquor, and it varies in strength from 29 % to 60 %! It's manufactured by the Industria Licoreras de Guatemala distillery, which also makes popular liquors like Venado and Ron Botran.
It tends to be more popular with locals than tourists, and it's cheap! You can buy different sizes of Quetzalteca, but the smallest size sells for as low as $2 USD! As well as that, it's available in a wide variety of flavors from original to hibiscus to tamarind. The best way to drink Quetzalteca is with lemonade and plenty of ice.
Quetzalteca goes so well with coke, and it is one of the cocktails we've too many of in Guatemala! So make sure you take some back with you!
9. Worry Dolls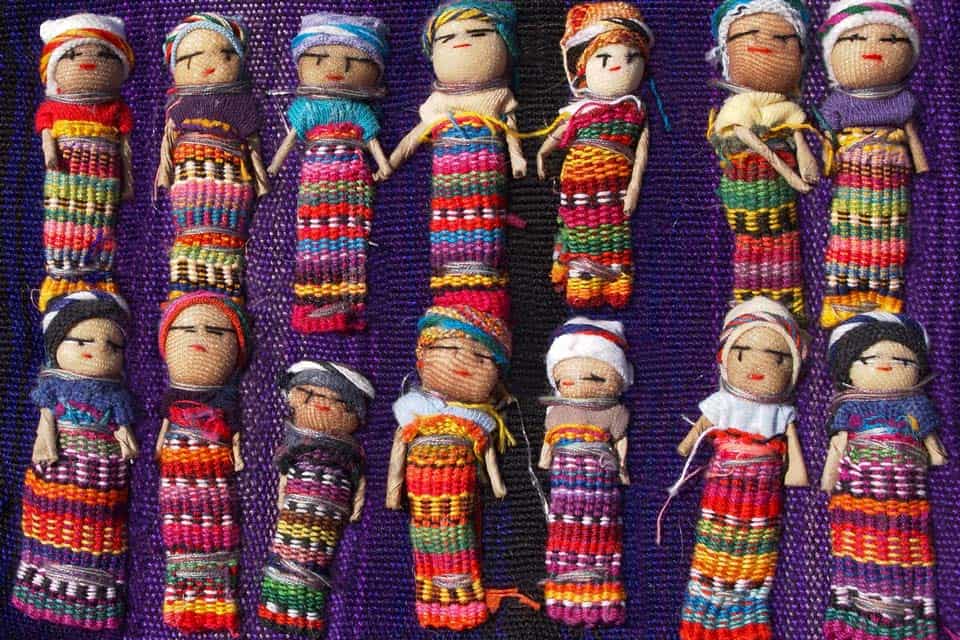 Worry dolls, also known as Muñeca quitapena, are tiny handmade colorful dolls that Guatemalan children tell their worries to before placing them under their pillow at night. The dolls are said to take all those worries away overnight, and in the morning, the children have the knowledge and power to overcome this particular worry again.
The dolls originated in the highlands and are a helpful souvenir for children who may suffer from anxiety as the dolls help them manage their feelings and verbalize their concerns. Of course, adults can use these interesting souvenirs too!
---
Where To Go Shopping In Guatemala
1. Antigua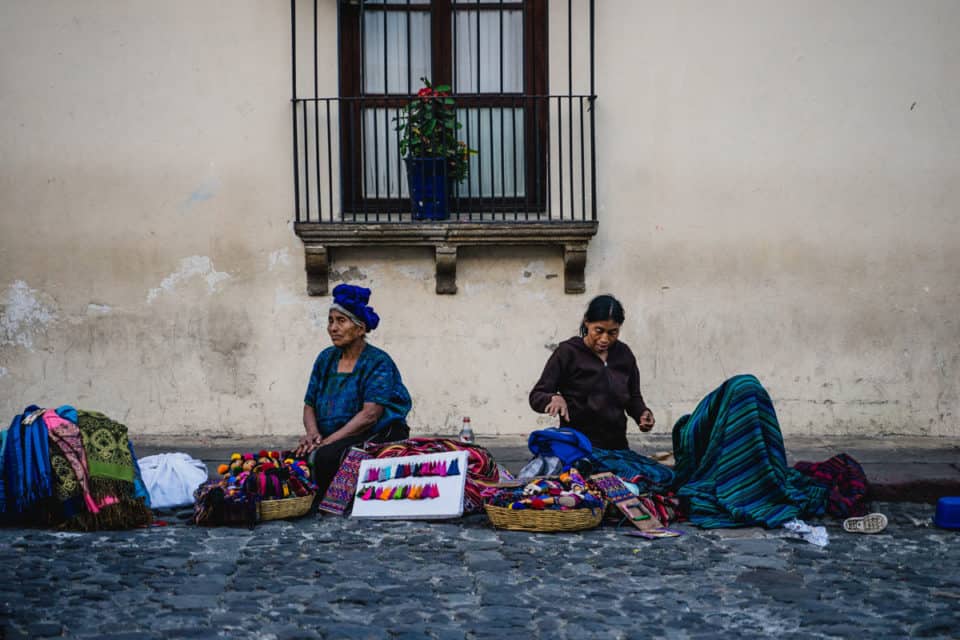 The UNESCO World Heritage Site of Antigua is easily the best place to go shopping in Guatemala (and the whole of Central America, in my opinion), filled with plenty of boutique clothing stores, and jewelry shops, as well as incredible local markets.
Nim P'ot is my top choice for shopping in Antigua, Guatemala. It's located on 5th Avenida and it's a cooperative for Guatemalan artisans, which means you can rest assured the stuff you buy here is authentic and of good quality!
Within Nim P'ot you'll find everything from ceremonial masks, ceramics, textiles, and other souvenirs like worry dolls and jade ornaments. But, the textiles are the main drawcard here, and they are meticulously arranged by region.
Mercado de Artisanias' on 3A Avenida Norte is considered by many to be the main tourist market in Antigua. It's filled with shoes, bags, traditional blankets, jade jewelry, woven purses, and other souvenirs.
Haggling is welcome here, and it's worth noting that vendors usually double to triple their price, so take that as a starting point and grab yourself a bargain!
Even if you aren't planning on doing shopping, those two places are two of the best attractions in Antigua!
Read More: Is Antigua Guatemala Safe or Dangerous?
2. Lake Atitlan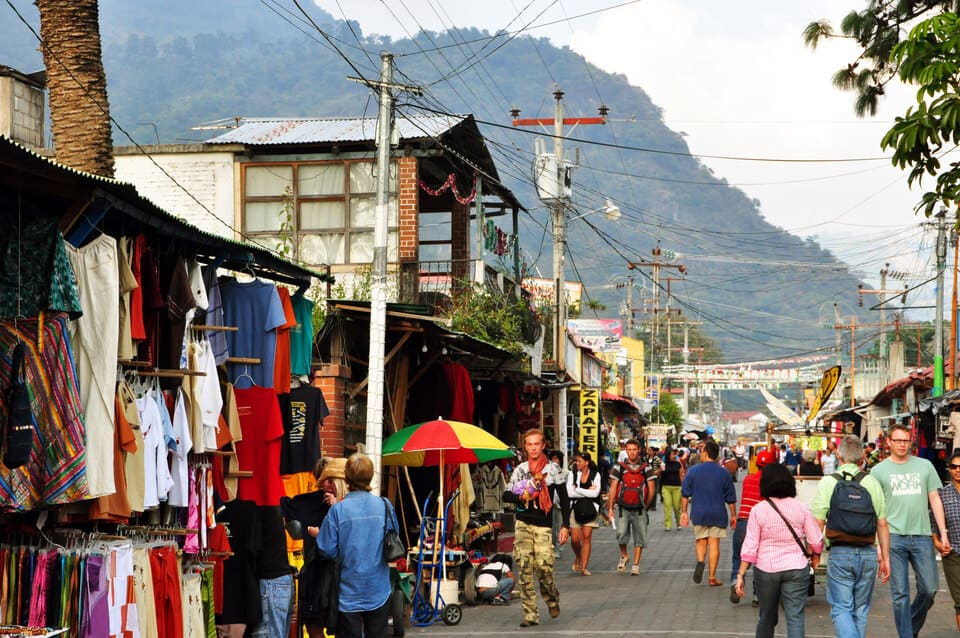 The scenic Lake Atitlan may not be what first comes to mind when you think of shopping in Guatemala, but this tourist haven is teeming with unique stores and markets. Shopping is certainly one of the best things to do in Lake Atitlan.
If you find yourself in Panajachel – Calle Santander is the best place to shop. Here, you'll find smaller souvenir items like keychains, journals, beaded bracelets, and trinkets.
While, the tiny village of San Antonio Palopo is famous for its pottery and ceramics.
San Juan La Laguna is the best place to shop in Lake Atitlan because it's renowned for its high number of artisan co-ops, especially women-owned weaving co-ops like Artesenia Maya.
By purchasing a high-quality textile or piece of clothing from them, you're giving back to the local indigenous community. Paintings are another hot commodity in San Juan – so, why not take home a stunning canvas painting of Lake Atitlan or Antigua?
Read More: Where To Stay In Lake Atitlan – Which Village?
3. Chichicastenango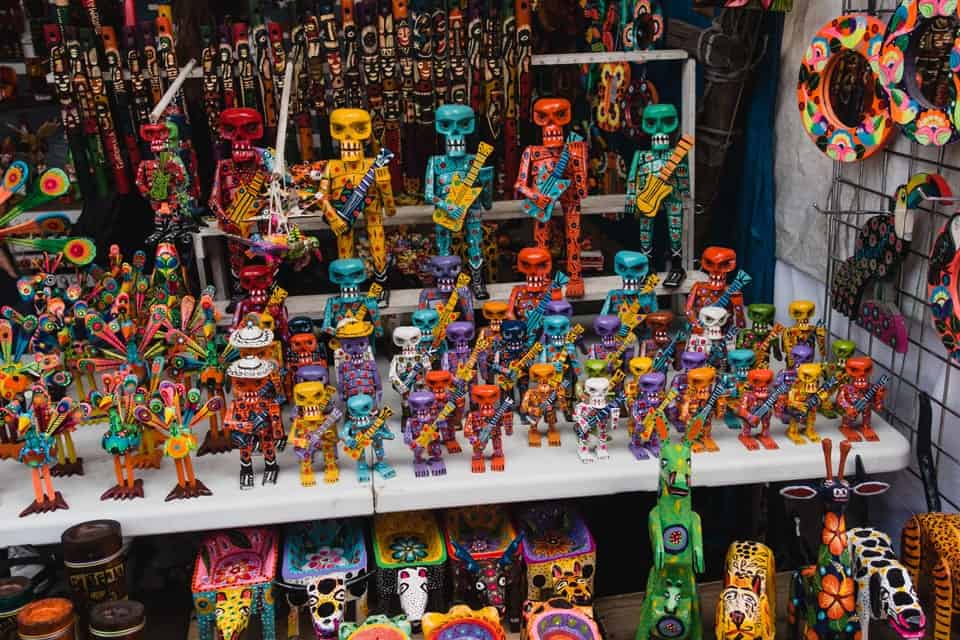 As the largest and most colorful outdoor market in Central America – a visit to the Chichicastenango market is a must-do on any Guatemala itinerary!
Affectionately known as 'ChiChi' by locals, every Thursday and Sunday, thousands of Guatemalans descend on this giant market to buy and sell goods of every type imaginable! From colorful textiles, paintings, and masks, basically, you'll find everything you're looking for here.
Sunday is the biggest market day, and it's the day I recommend visiting. It's an assault on the senses with colorful wares as far as the eye can see, locals talking loudly in Spanish, and delicious smells wafting from the food stalls!
Vendors in this market are experienced, and their products are authentic and of high quality and so they tend to be more expensive than other markets in Guatemala. Yet, you can still find some cheap souvenirs here.
---
Guatemala Souvenirs FAQs
Do You Bargain When Shopping in Guatemala?
Whether you bargain or not when you are shopping in Guatemala depends on where you are. If you are shopping in traditional markets, it is normal to bargain as the vendors are likely to be upselling you. But if you are in a reputable shop, bargaining might come off as disrespectful.
What Products Is Guatemala Known for?
Products Guatemala is mostly known for are traditional hand-woven textiles, jade, coffee, and ceramics.
---
If you weren't sure what things to buy in Guatemala as souvenirs, we hope you are now. Guatemala has plenty of unique items that are the perfect gift, so don't miss your chance to go shopping when you are there!
Disclaimer: Some of the links above are affiliate links. That means if you book or make a purchase through the links, we will earn a small commission at no extra cost to you! The money will help run this site! Thank you!