September is the end of the summer vacation season, and many travelers are looking to end with a blast by visiting Tulum, one of the most stunning locations in the Riviera Maya resort area of Mexico. If you are planning a trip then, you must wonder whether the weather in Tulum in September is nice or not.
After all, Tulum is filled with natural wonders that need to be complemented with great weather. Otherwise, the beautiful beaches, cenotes, and Mayan Ruins of Tulum are not going to be as nice, or maybe even inaccessible.
Unfortunately, September is not one of the best times to visit Tulum, because of its oppressing weather, high chance of rain, and sargassum seaweed.
If you only have September to visit Tulum, read on to find out how you can make the most out of your trip!
---
Weather in Tulum In September – Quick Glance
| | | |
| --- | --- | --- |
| Average Temperature | 28 ℃ | 82 ℉ |
| Average Highs | 31 ℃ | 88 ℉ |
| Average Lows | 24 ℃ | 75 ℉ |
| Average Day Temperature | 28.3 ℃ | 83 ℉ |
| Average Night Temperature | 25.4 ℃ | 78 ℉ |
| Average Sea Temperature | 29 ℃ | 84 ℉ |
| Average Sunshine Hours Per Day | 6 Hours | |
| Average Monthly Rainfall | 220 mm | 8.7 in |
| Average Rain days | 15 days | |
| Average Daylight | 12 to 12.5 hours | |
| Average Humidity | 83% | |
Credit: Holiday Weather, Time and Date, Climate Data
At first glance, the weather in Tulum in September isn't terrible. With nice warm days and somewhat cool evenings, it might look like the ideal time to visit. But if you look closely, there are numbers that are concerning.
High humidity plus 15 rain days in the month create a very wet environment, which means even though it might be 31℃ (88 ℉), it could easily feel much warmer because your body is constantly sweating.
This makes sightseeing in Tulum extremely difficult, since most of them are either outdoor in the jungles of Tulum, or on the coastline near the beaches.
Temperature in Tulum in September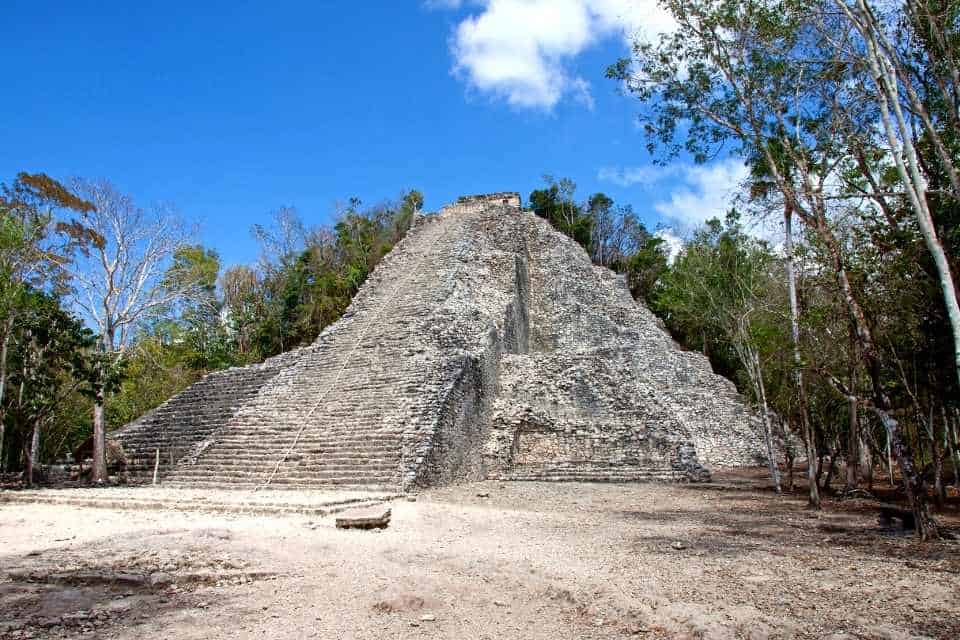 The temperature in Tulum in September might look lovely at 31 ℃ (88 ℉). But in reality, it can feel much warmer than that because of the 83 percent average humidity. At this level of humidity, you are sweating like a pig, pretty much all of the time.
This combination means you will be needing a shower right after you get out of the shower, something that is the worst when you're on vacation.
Tourists need to be careful with the day time high temperature. It isn't uncommon for tourists to get heatstrokes and other heat-related ailments.
In the night time, the temperature is a little bit more tolerable, especially if you are near the Tulum Beach Zone where there is a wind and breeze from the sea. You probably don't need to pack a light jacket for September.
The sea temperature is at 29℃ (84 ℉), which is a little bit higher than the ideal sea water temperature. Though it is quite warm, it will still feel cold relative to the outside air temperature.
Precipitation in Tulum in September
The heavy precipitation is why September is not one of the best times to visit Tulum. September is in the heart of the hurricane season in Tulum and Riviera Maya. There are a total of 15 rain days in September, which is nearly half the days in the month.
Though rain is a big con of visiting Tulum at this time, it isn't the biggest concern. As we have mentioned, September is in the middle of the hurricane season, which means there are lots of hurricanes that ravage the coast of Tulum at this time.
In 2021, Hurricane Grace annihilated the Caribbean coast of the Yucatan Peninsula, causing power outages, massive damage, and ending lots of vacations short.
And the worst is that something like this is totally unpredictable, so no matter how much planning you have done, your fate is in mother nature's hands.
Read More: Tulum in November: Is It The Best Time to Visit?
Sunshine in Tulum in September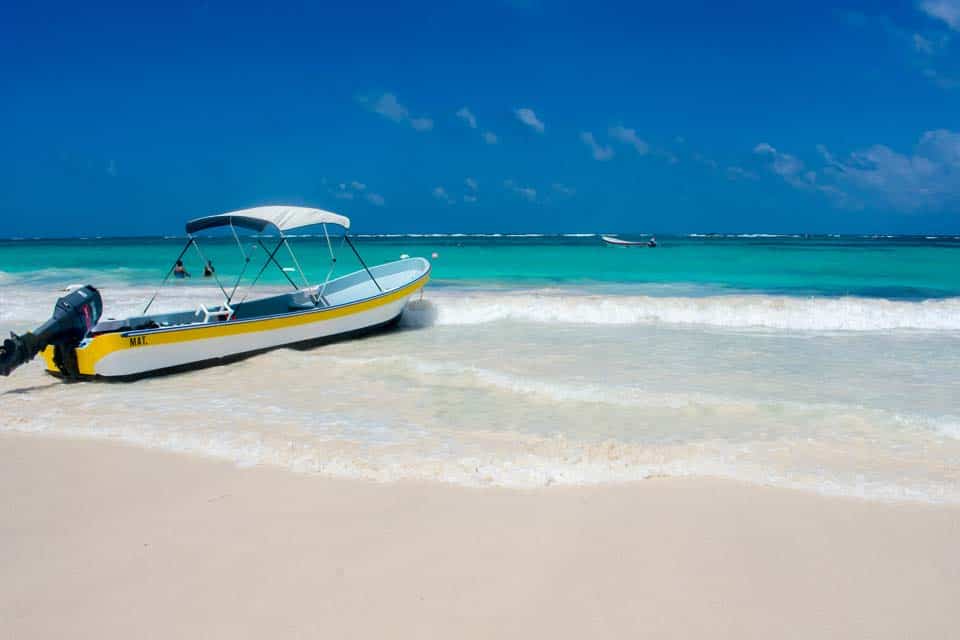 There is an average of six hours of sunshine per day in Tulum in September. This isn't terrible, especially since half the days you get rain. What this information indicates is that even though it rains often, the rainstorms don't last too long.
Visitors are still able to enjoy some of the finest outdoor attractions in Tulum, whether that is exploring the ruins, going sunbathing, or trying the plethora of water sports.
---
Sargassum Seaweed In Tulum in September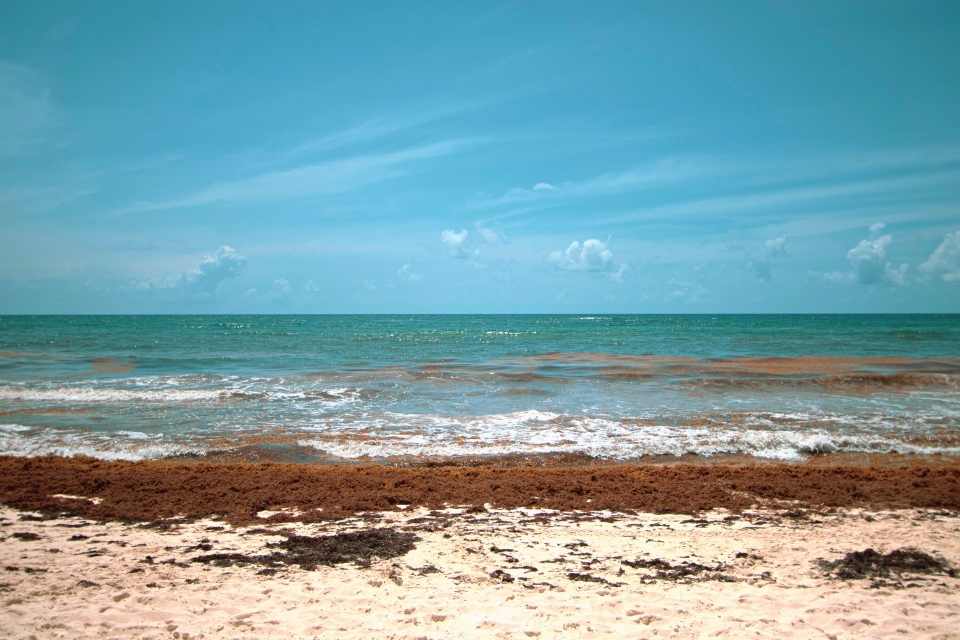 The sargassum seaweed situation in Tulum in September is a concern for visitors. Typically, the sargassum season lasts from April to August, with it peaking in around June. However, the climate has been unpredictable in the last few years, which means that travelers should expect to see seaweed on the beaches in Tulum.
The sargassum seaweed is a product of global warming and is known to give off a sulfur-like smell, cover up the white-sand beaches of the Riviera Maya, and turn the turquoise Caribbean waters into a murky brown. You want to avoid the sargassum seaweed in Tulum at all cost.
Luckily, there are parts of the Tulum beach that are owned by private hotels, which means sometimes there are people scooping up the seaweed every day. But still, the sight of it is surely going to deter some travelers away.
If you do end up visiting Tulum in September, consider the cenotes in Tulum instead. These freshwater sinkholes are picturesque and perfect for swimming.
---
Pros of Visiting Tulum in September
Though the weather isn't the best in Tulum in September, there are some pros to visiting Tulum in September.
Flights and Hotels Are Cheaper
Because of the sub-optimal weather and the threat of hurricanes, flights and hotels are often less in demand in September than any other month of the year. September is also the end of the busy summer season, which means that tourism is much lower than previous.
As a result, flights and hotels are often cheaper in September. You'll even have an easier time booking those gorgeous hotels in Tulum you see on Instagram!
The best part is that some of the most overcrowded places near Tulum, such as the beautiful stunning cenotes in Riviera Maya, are less crowded so you can enjoy them properly!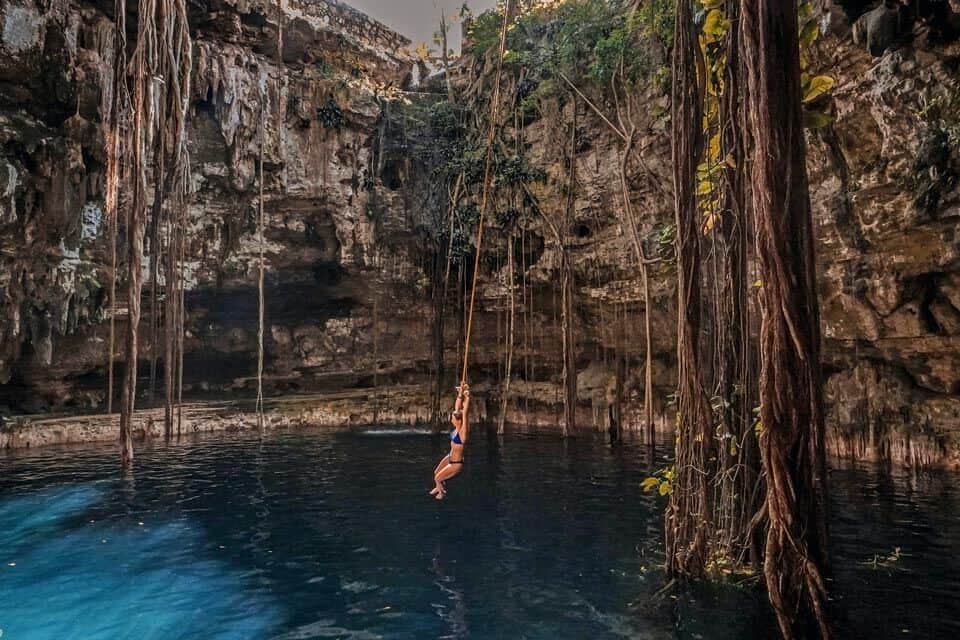 Celebrate Mexican Independence Day
Mexican Independence Day is one of the biggest festivals in Mexico. It is a tribute to the battle cry that started the rebellion in 1810. This event is celebrated similar to July 4th in the United States, with lots of music, parties, gatherings, and parades.
It is celebrated on September 16th annually. If you have the chance to visit Tulum then, you'll definitely love the festivities!
Experience Autumn Equinox At Chichen Itza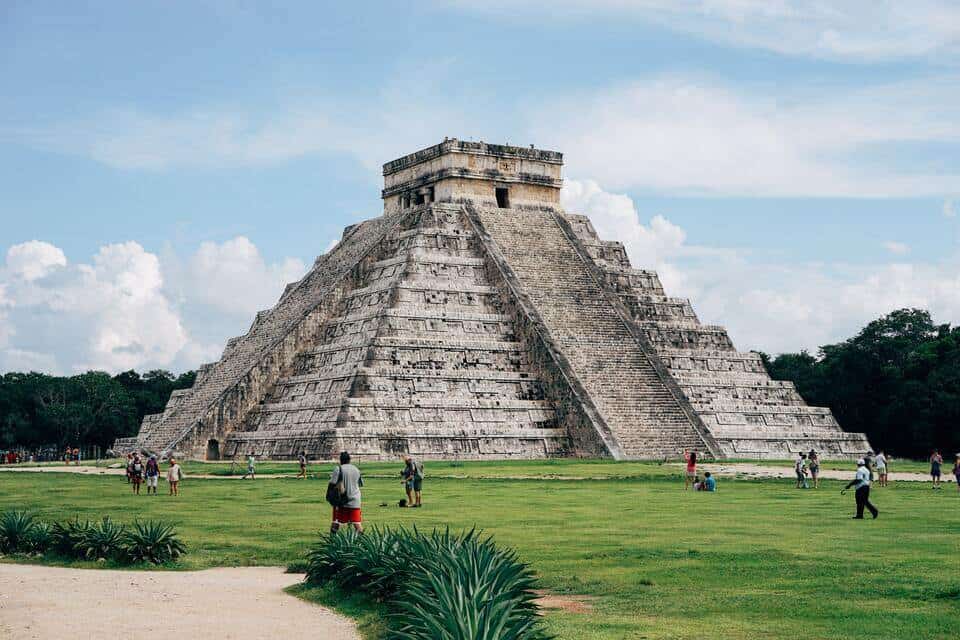 Chichen Itza, one of the most epic Mayan Ruins and a Seven Wonders of the World, is best observed at Autumn Equinox. The Mayans had built this temple so specifically that during the Autumn Equinox, the late afternoon light hits the temple of El Castillo and creates a shadowy figure of the serpent God Kukulkan.
---
Cons of Visiting Tulum in September
Visiting Tulum in September has a lot of disadvantages, here are some of the biggest ones.
You Might Not See Whale Sharks
One of the biggest attractions in Tulum is the chance to see two endangered species – whale sharks and sea turtles. From June to August in Tulum, you have a nearly 100 percent chance of seeing the whale sharks. But September is the end of the whale shark season, and you are almost guaranteed to NOT see it in the later half of September.
The Weather Is Just Not Optimal For Sightseeing
As one of the months with the highest probability of rain, September is not a good time for sightseeing, especially since most of the attractions are outdoors. And when it isn't raining, the high temperature and humidity dehydrate you easily, which could make sightseeing uncomfortable or even deadly.
And if you get really unlucky, a hurricane could come through and completely ruin your trip!
You Might Find Fewer People To Hang Out
September is considered the low season in Tulum, which means you might not find that many travelers. While this might be a good thing if you want to avoid crowds, this might mean a lonely time for solo travelers who would like to meet others.
If that is the case, we highly recommend you to check out some of the hostels in Tulum. They tend to be more lively than in other parts of town!
---
Tulum in September FAQs
Is September a good time to go to Tulum?
September is not the best time to go to Tulum since it is the heart of the rain and hurricane season. Being the end of the summer, the weather is still too hot and there is a 50 percent chance you will encounter rain in September.
When is hurricane season in Tulum?
Hurricane season in Tulum usually starts around July and lasts until about late October. The months you are most likely going to see hurricanes are August and September.
Is it rainy in Tulum in September?
Yes, September is one of the rainest months in Tulum. Statistically, there is about a 50 percent chance that you will encounter rain on any given day in Tulum.
---
Explore Tulum By Month
---
Final Verdict
Tulum in September is not the best time to visit, but that doesn't mean you cannot have a great time. Just make sure you plan for the hot and humid weather, sargassum on the beach, and the potential storms.
Though if you have the flexibility, we would recommend you to visit Tulum in another month, such as April!
Disclaimer: Some of the links above are affiliate links. That means if you book or make a purchase through the links, we will earn a small commission at no extra cost to you! The money will help run this site! Thank you!