If you are looking for the safest cities in Colombia to visit, then you are in luck. Colombia might not have the best reputation when it comes to safety, especially for travelers, but you can highly minimize your risk by visiting the safer cities and regions in Colombia.
We've traveled north to south and west to east in Colombia and have seen both the ugly and beauty of Colombia. Being in a safe place in Colombia can make your trip a lot more enjoyable, so we have decided to write this article on the 13 safe cities in Colombia!
Enjoy!
---
What Are The Safest Cities In Colombia?
To compare the safety of cities in Colombia, we've used our personal experience, the experience of other travelers, and Numbeo, a site that features a safety index for all Colombian cities.
1. Medellin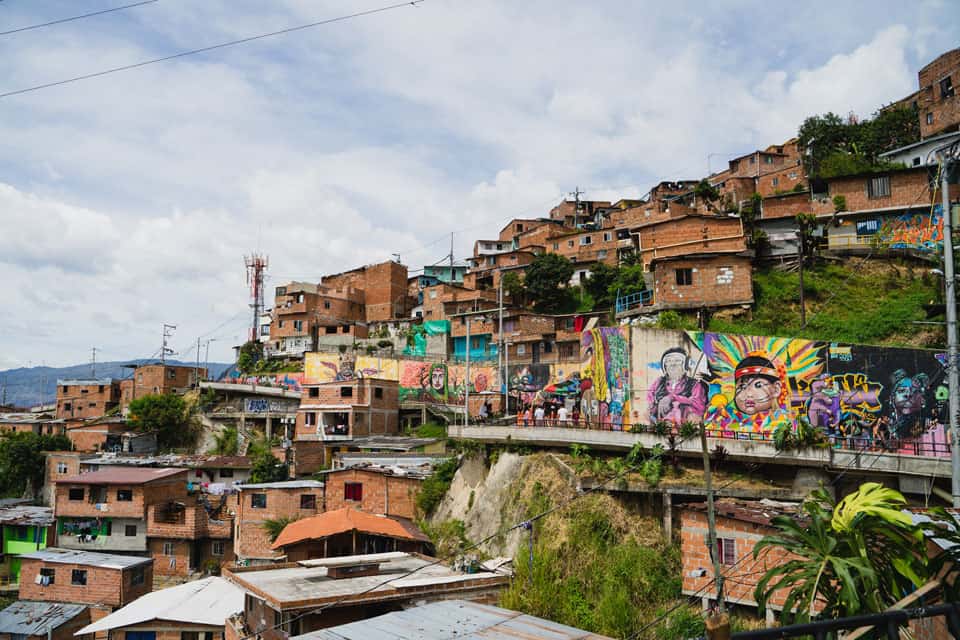 Without a doubt, the so-called "City of Eternal Spring" is one of the safest places in Colombia. The crime rates in Medellin are low, so low that many expats have called this city their home. This is especially true in more upscale neighborhoods in the city, such as El Poblado and Laureles.
Historically, it has been known as the most dangerous city in the world, thanks to the drug cartels and Pablo Escobar. But the city has taken a huge leap forward in terms of safety and changed its image. In 2013, Medellin was named the most innovative city in the world!
Nowadays, this safe Colombian city draws plenty of tourists every year.
When it comes to attractions, Medellin has plenty to offer. Its location in the Aburra Valley means the city has a balance of modern infrastructure and nature. Whether you want to enjoy Medellin's nightlife or explore some of the mountainous scenery nearby, you won't be disappointed.
2. Salento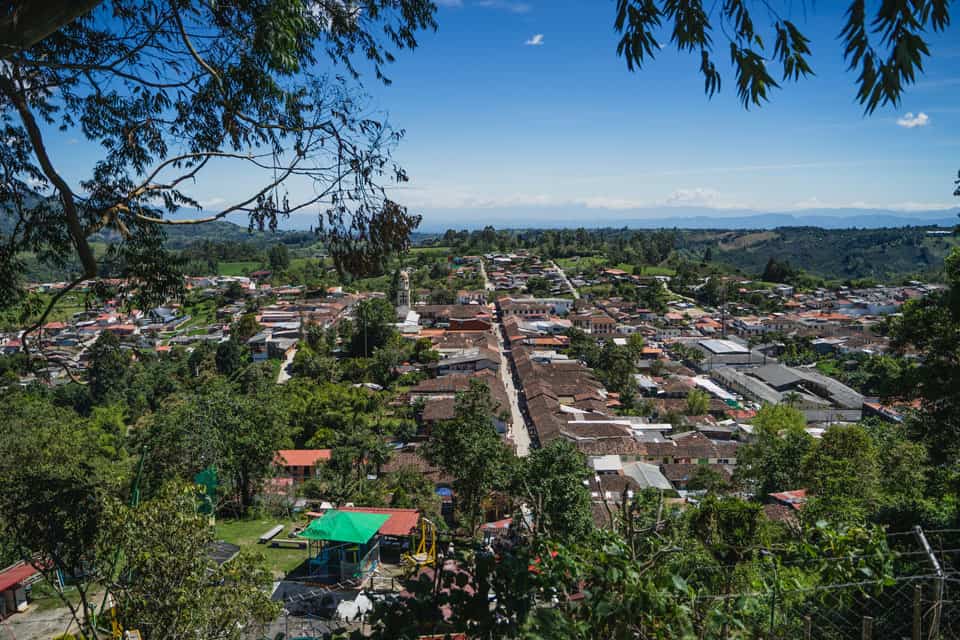 The Coffee Triangle of Colombia is one of the safest regions in Colombia. And perhaps inside the coffee region, the small town of Salento is the safest of all places.
This small town in the Quindio province is one of the most picturesque towns in the country. Surrounded by rolling hills blanketed in green, snow-capped peaks in the distance, and a valley filled with coffee plantations, Salento is a sight to behold.
What's more, Salento is a safe place to visit. The locals are warm and welcoming, and there are little crime thanks to the strong police presence. In addition, there are plenty of things to do in Salento. Visitors can explore the town's narrow streets, sample some of the regional Colombian dishes, or go hiking in Cocora Valley and discover the world's tallest palm trees!
If you are looking for a safe small town in Colombia, don't hesitate to visit Salento!
3. Jardin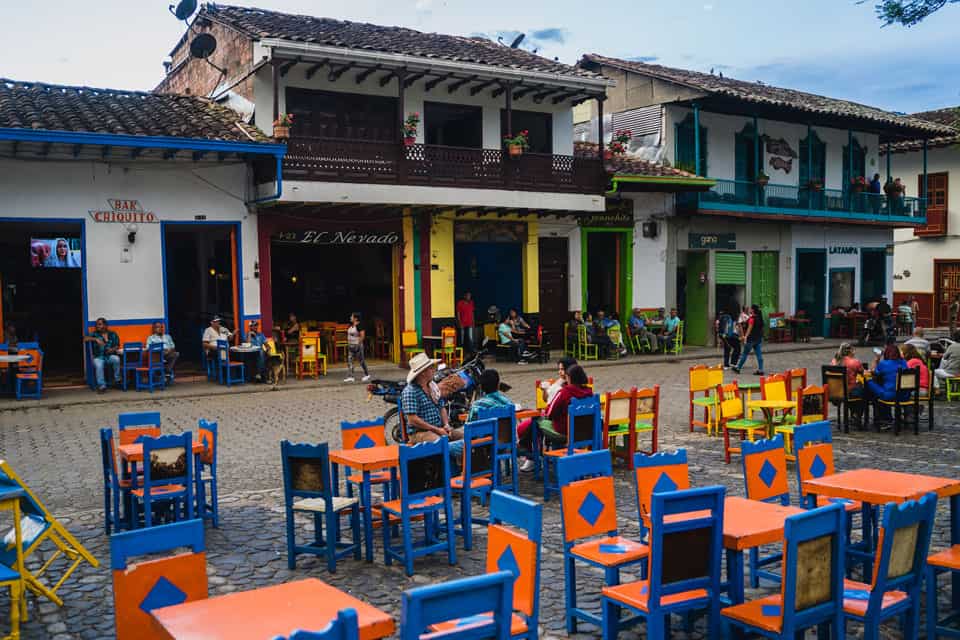 Located in the department of Antioquia, Jardin is a small rural town that is surrounded by lush green nature. This tranquil little town is one of Colombia's hidden gems and it's definitely worth a visit.
When it comes to safety, Jardin is one of the safest towns in Colombia. Because the town is so small, all of the locals know each other. There is a sense of community and hospitality here that you don't find in bigger cities. As a result, the crime rate is low, despite the small police presence.
Jardin is an excellent place to explore nature and escape from the hustle and bustle of city life. There are plenty of activities such as birdwatching, trekking, exploring the local waterfalls, or just walking around town and enjoying its colorful colonial beauty.
It's definitely worth considering if you're looking for a safe and peaceful place to visit in Colombia.
4. Bogota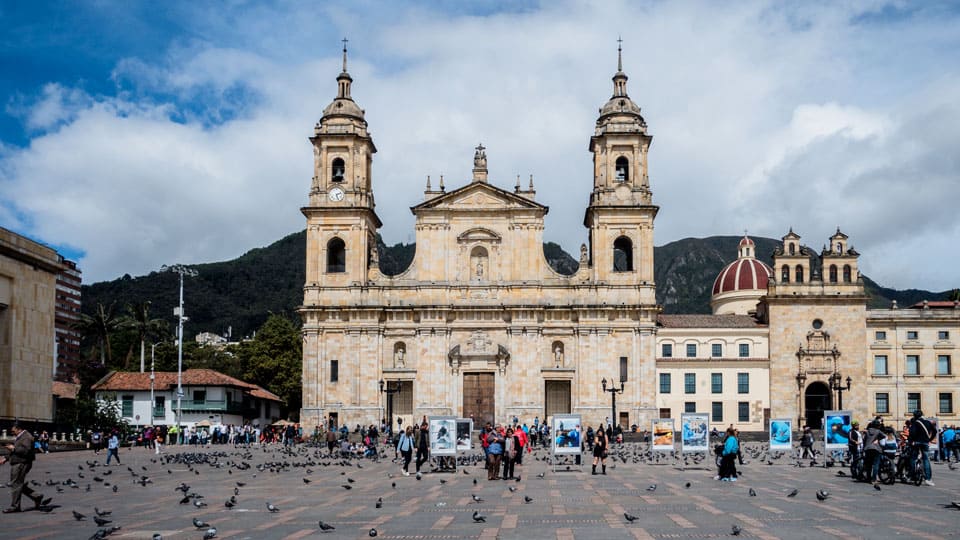 No list of the safest cities in Colombia would be complete without mentioning Bogota, the capital of Colombia. Though this city has seen a tumultuous past (like Medellin), the safety has significantly improved throughout the years.
Police presence in Bogota is one of the highest in the country, and that is thanks to the number of governmental and official buildings.
Just like any big city, there are safe and dangerous neighborhoods in Bogota. Ironically, the historic center (La Candelaria) is not safe, especially at night. If you are planning on visiting Bogota, it is essential that you pick a safe neighborhood to stay in. We recommend Usaquen or Chapinero.
When it comes to tourist attractions, Bogota has an abundance of them. It is situated 2,640 meters above sea level, and consequently has a unique climate system and attractions. For example, visitors can hike to some of the tallest waterfalls in Colombia and explore an underground salt cathedral.
The city also has plenty of world-class museums, such as the Museo del Oro (Gold Museum). It houses the world's biggest collection of pre-Columbian gold. So if you are looking to enjoy some of the best things to do in Colombia safely, then include Bogota on your itinerary!
Read More: Is Bogota Safe To Visit?
5. Minca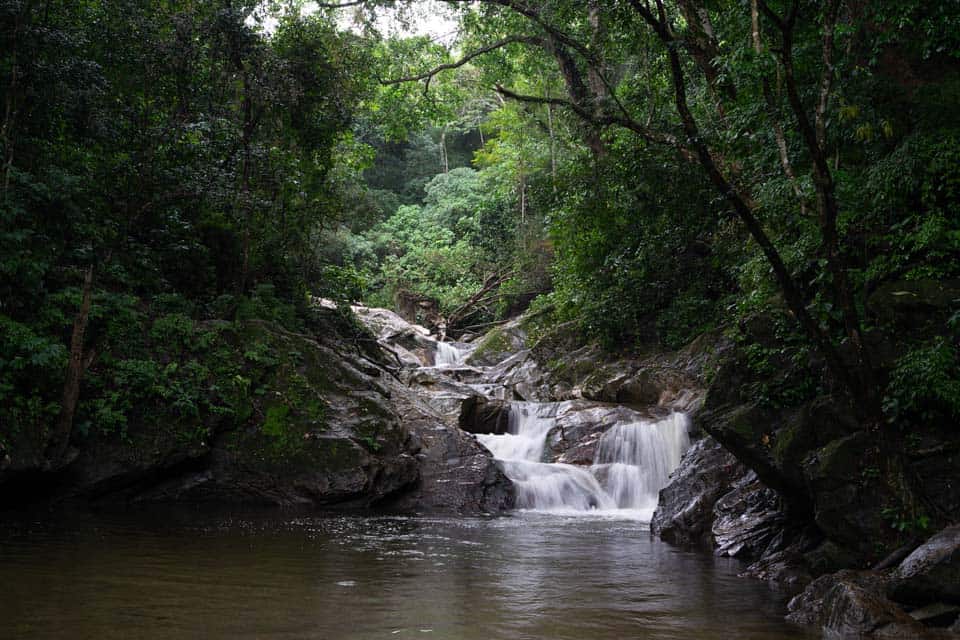 Minca is a small town located in the Sierra Nevada de Santa Marta mountains, near the Caribbean coast. It is known for its stunning natural beauty, and it's one of the safest places to visit in Colombia.
This charming little town has around 500 inhabitants and only a handful of streets. But thanks to its strategic location close to both the beaches and nearby mountain ranges, Minca is one of the most popular tourist destinations in Colombia.
Minca is a tranquil and peaceful place. Most visitors come to Minca to reconnect with nature and explore the waterfalls and hikes. It is also home to the so-called largest hammock in the world, perfect for a day of relaxing and enjoying the surreal scenery.
If you want a safe place in Colombia to enjoy its lush greenery, then consider Minca!
6. Manizales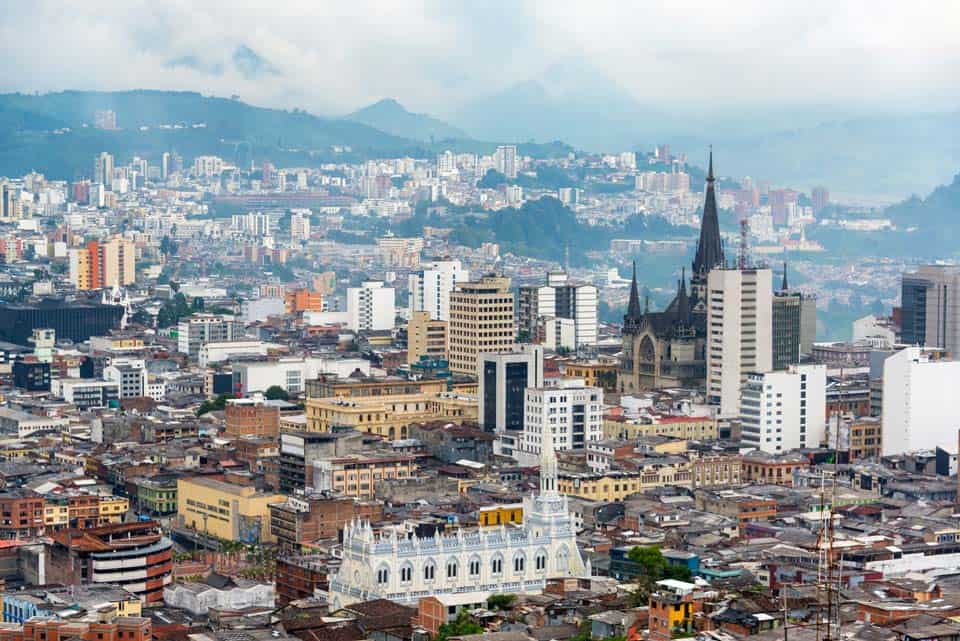 Manizales is the capital of the Caldas Province, an area iconic for its coffee farms. It was considered the best place to live in Colombia in 2015 through a national survey, and that is because the city is safe, locals are not poor, and the housing situation is great.
Situated 2,160 meters above sea level, Manizales doesn't see the tropical climate that cities like Cartagena and Barranquilla might see. The weather remains pleasantly warm all year round, much like Medellin, the so-called "City of Eternal Spring".
However, Manizales is a much smaller town than Medellin, with only around 434,000 residents in 2018. This gives it the small-town charm that Medellin is lacking. Combined with the elevation, some people even compare it to a town in the Swiss Alps.
Matter of fact, visitors can see the surrounding snow-capped mountains of the Los Nevados National Park, including the epic Nevado del Ruiz volcano. The city also has several attractions such as Plaza de Bolivar and the Manizales Cathedral. Visitors can also explore the nearby hot springs, or even take a day trip to Salento.
7. Cartagena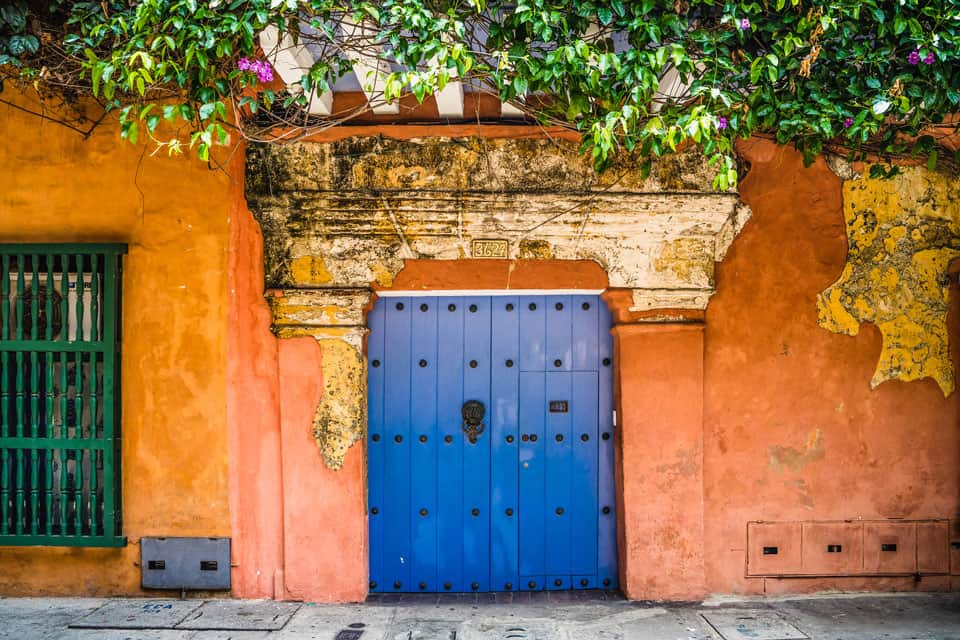 Cartagena is one of the most popular cities for tourists in Colombia, and it is not surprising why. It was once the most fortified city in the Americas, and now it is a UNESCO World Heritage Site. When you explore the city, you'll find plenty of charming streets and gorgeous historical buildings that showcase the wealth of the city it once had.
Plus, the city is situated next to the Caribbean Sea, so visitors can enjoy some of the best beaches and beach clubs in Cartagena on their vacation.
The safety in Cartagena can be a little bit misleading. In general, the city is very poor and might appear to have high crime rates. That is because most parts of Cartagena are quite poor and crime is not uncommon.
However, travelers typically only stay in the Walled City and the nearby areas. Those places have a very high police presence and are much safer than the other parts of town. So for tourists, Cartagena is a very safe place to visit in Colombia.
8. Villa de Leyva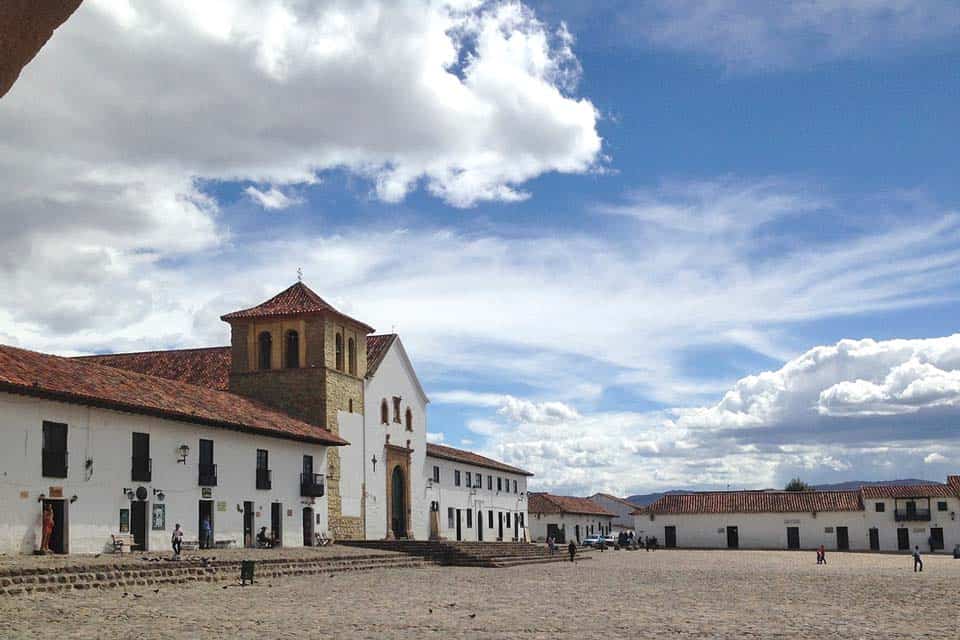 Villa de Leyva is a colonial-era town located in the Boyacá department of Colombia, about three hours northwest of Bogotá. Founded in 1572 by Andrés Díaz Venero de Leyva, it is one of Colombia's oldest and most picturesque towns.
Its well-preserved cobblestone streets and whitewashed buildings remain virtually unchanged from centuries ago, making it an ideal destination for travelers looking to experience the past.
The centerpiece of Villa de Leyva is its stunning main square, Plaza Mayor. At roughly 14,000 square meters (150,000 sq ft), it is one of the largest squares in South America and has been declared a National Monument.
At its center stands a large white cross erected in honor of the founding father, while the surrounding plaza features a plethora of restaurants and cafes that offer visitors plenty of choices for food and drinks. Just beyond the main square lies a number of interesting historical sites such as museums, churches, and mansions that have survived over time.
The safety in Villa de Leyva is one of the best in Colombia. Because it is so small, most of the residents know each other personally, so no crime goes unnoticed. The town also relies heavily on tourists for their economy, so they do everything possible to keep it safe. Even solo female travelers should feel comfortable walking around at night.
9. Guatape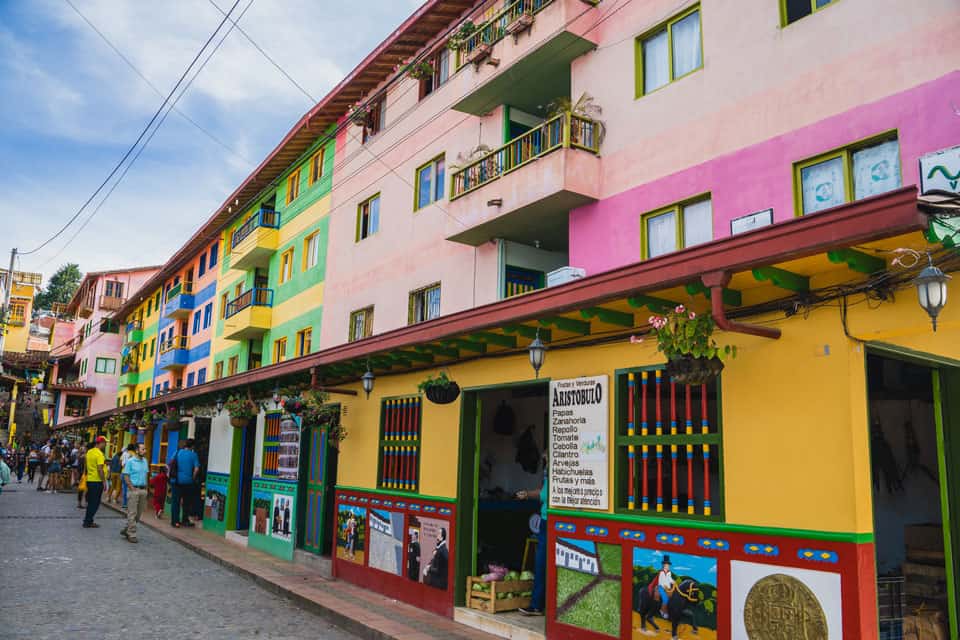 Guatape is a small, peaceful town located about 2 hours from Medellin, making it a popular day trip. It's situated on the banks of the impressive Guatape reservoir, which was formed by an artificial lake created as a result of a hydroelectric project.
The main attraction of Guatape comes from its colorful streets and buildings, decorated with vibrant murals. Visitors can stroll around town, take beautiful photographs and soak up the relaxing vibes. There are also plenty of boutique shops where you can purchase a memorable Colombian souvenirs.
But perhaps the biggest attraction in Guatape is its stunning rock formation, El Peñol. At around 200 meters tall (656 feet), it is one of the largest monoliths in the world and offers visitors an unforgettable view of the entire region.
The population of Guatape is only around 6500 (in 2015), which means this town is small enough that safety is not a concern. It heavily relies on tourists' money, and the locals are doing everything they can to make sure Guatape is safe.
10. Barichara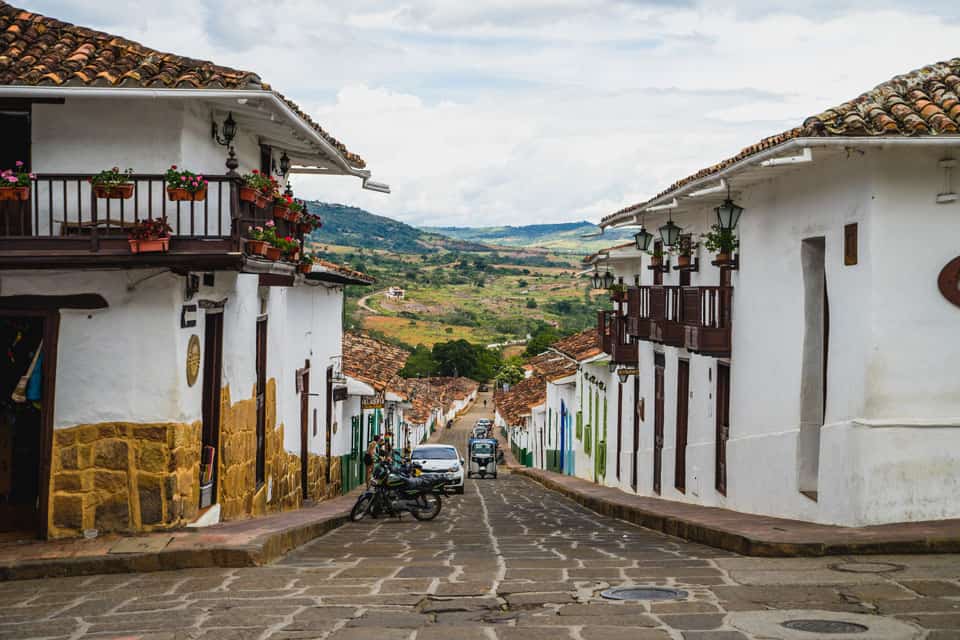 Barichara is an enchanting small town located in the Department of Santander. It is considered the "Prettiest Village in Colombia" and it is not surprising why. This small town of around 7,000 inhabitants is renowned for its picturesque cobblestone streets, white-washed buildings and red-tiled rooftops.
Barichara is one of the oldest towns in Colombia. It was founded in 1705 by the Spanish conquistadors and has retained its colonial charm over time. Visitors can explore the town's numerous churches, cobblestone streets, and plazas while taking in the stunning views of nearby mountainside.
Barichara is a very small and tight-knit community where everyone knows each other. This means that crime, especially violent crime, is nearly unheard of, and visitors can feel safe walking around town. It is also a very affluent town as many wealthy Colombians settle here for retirement.
11. Leticia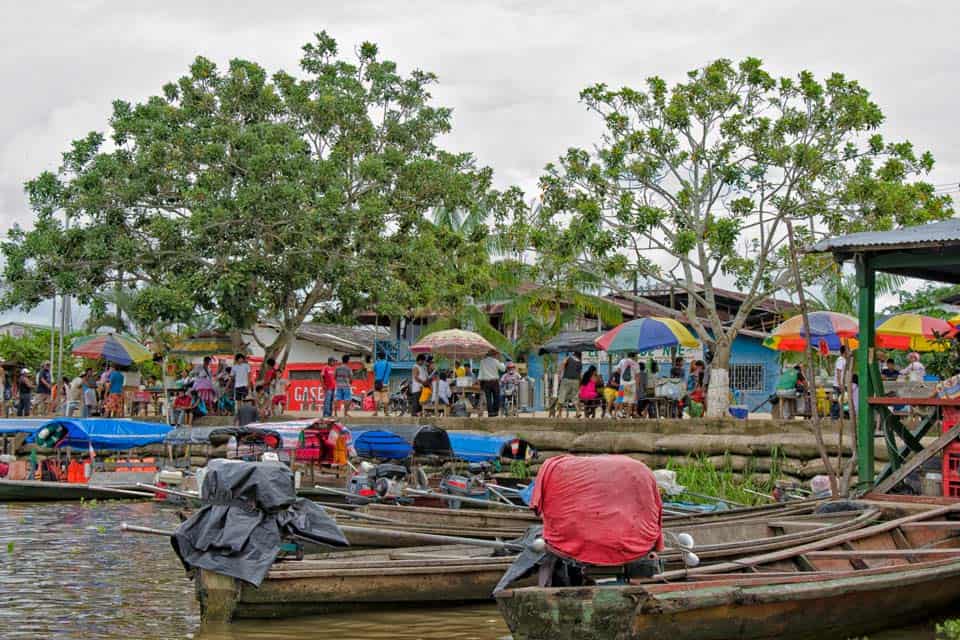 Leticia is a small, sleepy town located in the Amazonas region of Colombia. It is situated right in the heart of the jungle and has a population of just over 48,000 people. The town serves as an important port city and gateway to the Amazon rainforest, making it an integral part of the country's economy.
The culture of Leticia draws from both native tribes and settlers from all around South America. It is home to a variety of ethnicities including indigenous peoples such as YURI and NUKAK that live along the banks of the Amazon River. Learning about the history and culture of Leticia is an absolute must for any visitor.
Because of its unique locations, the activities in Leticia are one of a kind. Visitors can take boat rides to explore the Amazon River and its tributaries and visit natural reserves such as the Amacayacu and Chiribiquete to learn more about the area's diverse flora and fauna.
Leticia is also one of the safest cities in Colombia. With a relaxed vibe, the locals are friendly and hospitable. It is also the border boundary between of Colombia, Peru and Brazil, so there is tons of police presence, and even the national forces are there.
12. Pereira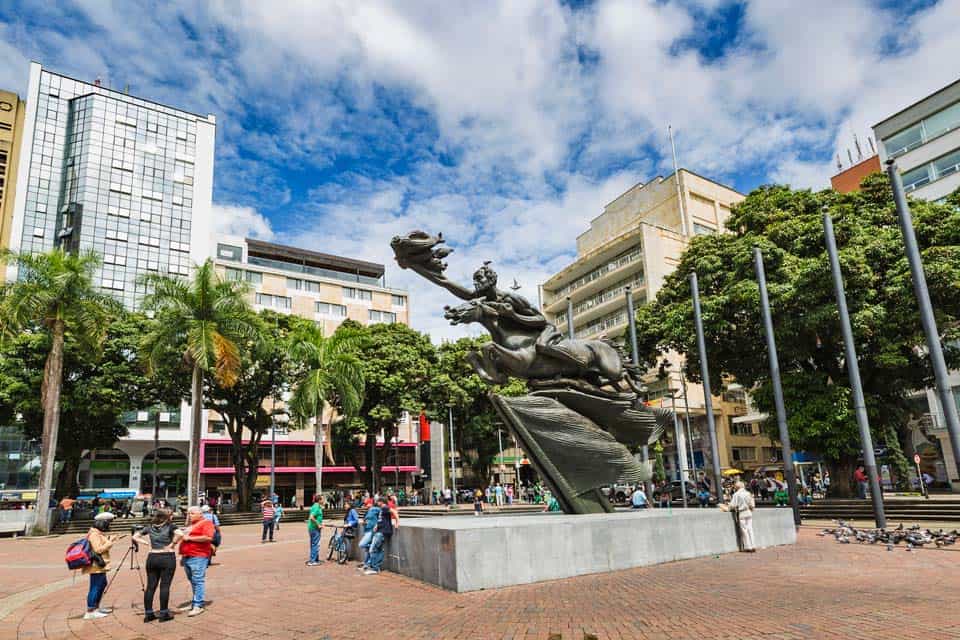 Pereira is located in the foothills of the Andes of the Coffee Axis in Colombia. Along with the other cities, they make up the UNESCO World Heritage Region of "Coffee Cultural Landscape of Colombia".
As the most populated city in the Coffee Axis, Pereira is the capital of the Risaralda Department.
The city is surrounded by lush green hillsides and mountains and is a great destination for outdoor activities.
Pereira offers a variety of outdoor attractions such as trekking, mountain biking, rafting and rappelling. It's also home to some amazing natural parks such as Los Nevados National Park where visitors can experience stunning views of the Andean highlands.
Because of the city's geographical location, Pereira is known mostly for its mild Arabica beans. The city also has several cultural attractions, such as the famous statue of Simon Bolivar and the intricate Cathedral of Our Lady of Poverty.
Just like most places in the Coffee Axis, safety in Pereira is very high. As long as visitors use common sense, stay alert to their surroundings, and don't flash their valuables around, they should have no issues with safety.
13. San Andres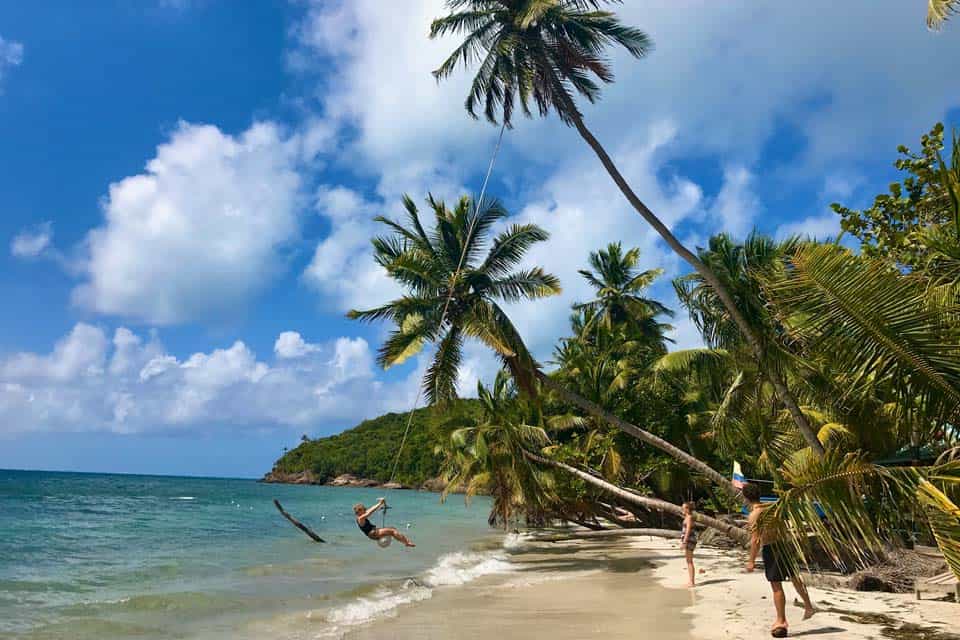 San Andres is a beautiful island located in the Caribbean Sea off the coast of Colombia. With stunning beaches, lush vegetation and an abundance of activities to keep tourists busy, San Andres is a popular holiday destination for both Colombians and international travelers alike.
The island is part of the archipelago of San Bernardo, located in the department of Bolívar, which also includes Providencia Island. It is well known for its stunning beaches and clear waters, making it a great destination for snorkeling, scuba diving, or just swimming in the sea.
San Andres has long been regarded as one of the safest places in Colombia. The island's locals are very friendly, and there is a strong police presence in busy areas like El Centro, the main street of San Andres. However, visitors should exercise more caution when stepping outside of the touristic areas, as those are slightly more dangerous, especially at night.
---
Safety Tips For Traveling In Colombia
While every city in Colombia has different levels of safety, there are general tips that can make your trip much more secure. Here are some personal tips we recommend:
Don't "Dar Papaya" – "Dar Papaya" is a Colombian term that literally translates to "give papaya", but it means to don't make it easy for other people to take advantage of you. Walking around alone at night, or flashing your valuables around, are examples of "dar papaya".
Learn Some Spanish – English is not widely spoken in Colombia, especially not in the big cities. Being able to speak a little bit of Spanish can help you in so many different ways when you get into a sticky situation.
Don't Fight Back If You Are Robbed – If you ever get robbed in Colombia, just surrender and don't resist. Robbers are usually armed and they are not afraid to use their weapons.
Do Your Research And Pick A Good Neighborhood To Stay – Some cities in Colombia can be safe, but even safe cities can have dangerous neighborhoods. That is why it is important to do your due diligence and pick a safe area to stay wherever you decide to go.
Be Careful When Going Out At Night – Colombia has amazing nightlife, but that is also when most crimes happen. Petty theft is not uncommon at night, and drink spiking can also happen. Make sure you keep a close eye on your belongings when you are out.
---
There are plenty of dangerous places in Colombia, but there are also tons of places where you can enjoy everything Colombia is known for without worrying about getting into risky situations.
We hope our article on the safest cities in Colombia will help you plan your next epic Colombian adventure!
Disclaimer: Some of the links above are affiliate links. That means if you book or make a purchase through the links, we will earn a small commission at no extra cost to you! The money will help run this site! Thank you!