Is Bogota safe for travelers? This is a question that many people ask before they visit Colombia's capital city. But the answer is not always black and white.
Millions of tourists visit Colombia's capital per year, and while many of them do not experience any safety issues, some do. Generally speaking, Bogota can be safe for tourists, but that is only if they know what to expect and follow specific safety principles.
Bogota definitely does not have a good reputation when it comes to safety, but the Colombian government has put the utmost effort into keeping tourists safe. While the crime rate in Bogota has certainly lowered, Bogota can still be dangerous. In fact, Colombia has been ranked 140 out of 163 in terms of safety for 2023.
But if you want to visit this vibrant city with tons of history and incredible dynamics, there are ways to do it more safely. In this article, we'll share some of our favorite personal tips for staying safe in Bogota and how you can enjoy your trip to the country's capital city!
---
History Of Crime and Safety In Bogota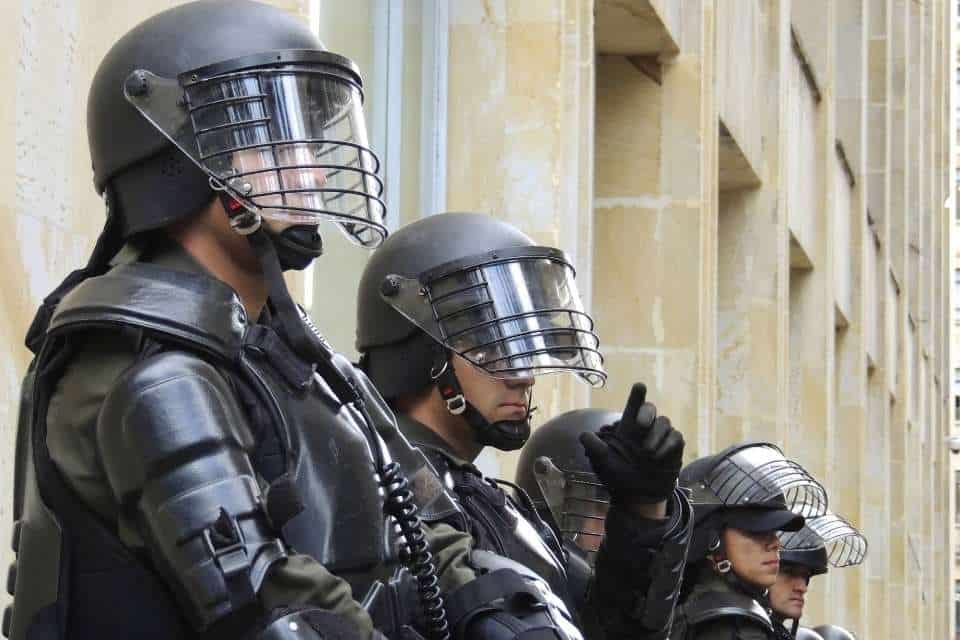 Bogota and Colombia are known for their long history of crime and safety issues. The city has been plagued by violence from the FARC terrorist group and the drug cartels, which made it one of the most dangerous cities in the world. Kidnappings and murders weren't uncommon back in the day.
However, Colombia has taken a positive step in the direction of safety. Violent crimes such as kidnappings and homicides have gone down considerably in the last years after the civil war. The security measures in Bogota are becoming better every day.
However, widespread poverty is a major issue in Colombia, especially in Bogota. In addition to the COVID-19 pandemic that caused many people to lose their jobs, many locals are on the brink of complete bankruptcy.
This has caused the crime rate to go back up in Bogota, especially crimes such as petty theft and pickpockets. Armed robberies aren't unusual as well.
---
Is Bogota Safe For Solo Travelers?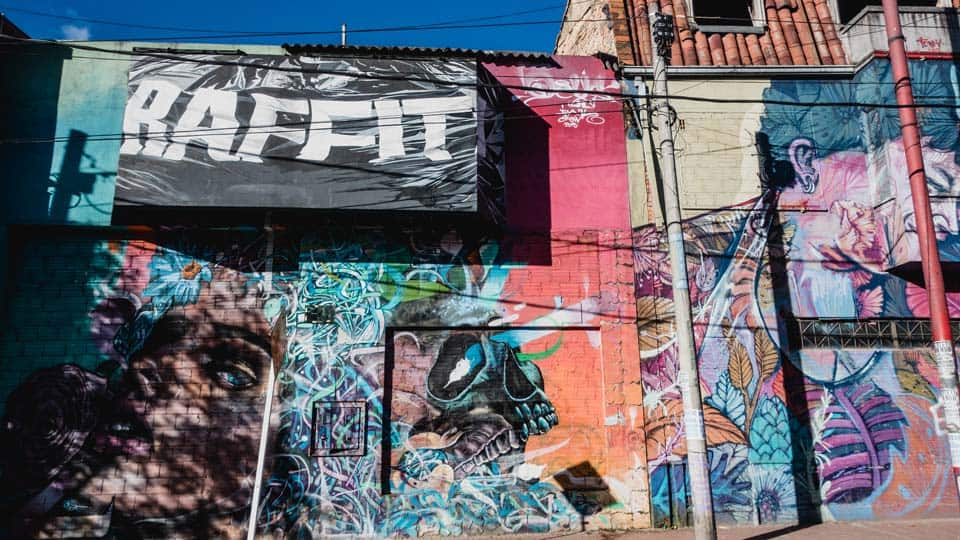 Bogota is a popular backpacking destination in South America and many travelers visit Bogota solo. I've done it before and never felt unsafe, though I did research a lot about safety in Bogota before visiting, just as you are doing now.
I would not say that solo travelers are more in danger than travelers in groups. Yes, of course, as a solo traveler, there are certain precautions you'll need to take to ensure your safety.
Things such as not walking alone in the middle of the night in a dangerous neighborhood and being aware of your surroundings can help keep you safer. Daytime is usually safe to walk around by yourself, but you must avoid the dodgy alleys and areas in Bogota.
As a solo traveler, you're likely to get more attention from locals and possibly criminals that want to rob or take advantage of you. It's important that you portray a sense of confidence when walking around to avoid any unwanted interaction.
But in general, solo travelers are safe in Bogota.
We always recommend travel insurance when you are traveling in Colombia.
Check out our recommended travel insurance company here!
---
Is Bogota Safe For Solo Female Travelers?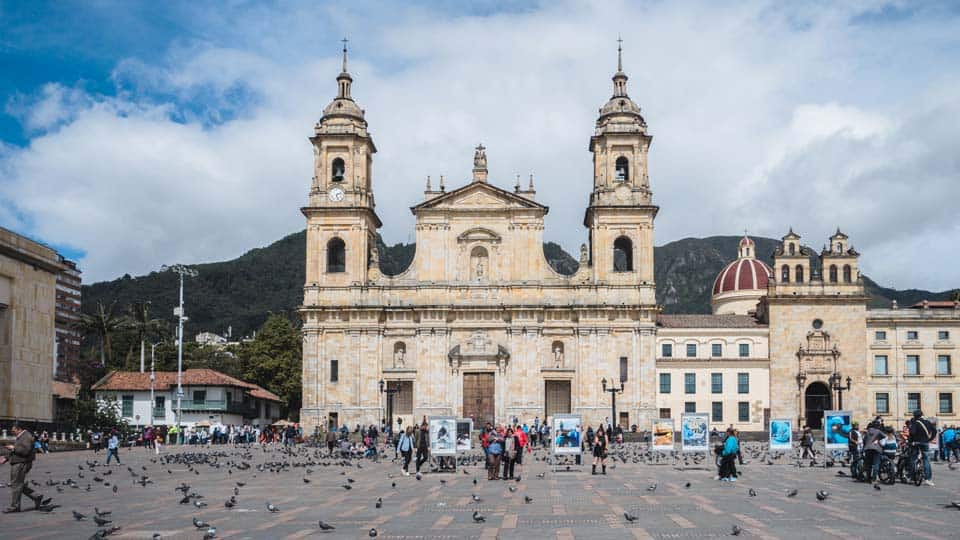 I've spoken with tons of solo female travelers that have been to Bogota and many of them agree on one thing – the aggressive men in Colombia. Machismo culture is very much alive in Bogota, so solo female travelers might get catcalled and harassed when they are just walking around.
When this happens, don't engage them. Walking away and just ignoring them is the best way to deal with a situation like this, at least when you are a tourist in Colombia. If their approach becomes too much, you can decline them by saying something like "no gracias", which is English for "no, thank you."
At night, solo female travelers need to be extra cautious when walking around. Most crimes happen at night and solo female tourists are easy targets. It is best to take an Uber to get around Bogota at night.
But if you must go on foot, make sure you are aware of your surroundings. Simple things like going across on the other side of the street when you see someone coming down can help.
If possible, stay in one of the social hostels in Bogota and see if you can make a friend or two to explore Bogota with.
Solo female travelers can be safe in Bogota, but they must be take extra precautions to ensure their safety.
---
Is Bogota Safe At Night?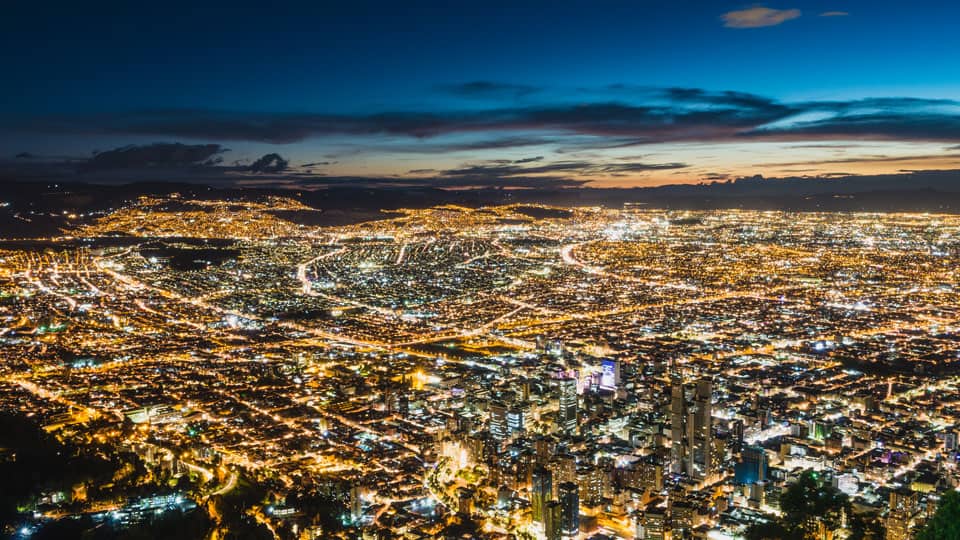 Safety in Bogota drops considerably at night when compared to the day. Many of the streets become desolate at night, so it's important to be vigilant when out and about. It is best to avoid walking around alone at night completely.
La Candelaria, the historical center of Bogota, can be particularly dangerous at night. The cultural heart of the city becomes a playground for criminals at night. People have been robbed at gunpoint and knifepoint in La Candelaria at night, so it is best to avoid going to this area. If you are staying in this area in Bogota, make sure you get an Uber in and out.
Bogota's nightlife is incredible, but travelers must be aware of the potential danger that lurks beneath the surface. Drink spiking is common, and I've seen many people get their drinks spiked in Colombia and the rest of Latin America. It can happen to both men and women, but usually, it is more common with men as they are typically more careless.
Typically, an attractive young woman will approach them for a chat. And after drinking, chatting and potentially dancing for a little bit, the woman will slip a drug into his drink when he's not looking.
Then the woman will take him back to her place, and by the time they arrive, the man will be too drugged to defend himself. The man usually wakes up on the side of the street with no money or phone.
---
Is La Candelaria Neighborhood in Bogota safe?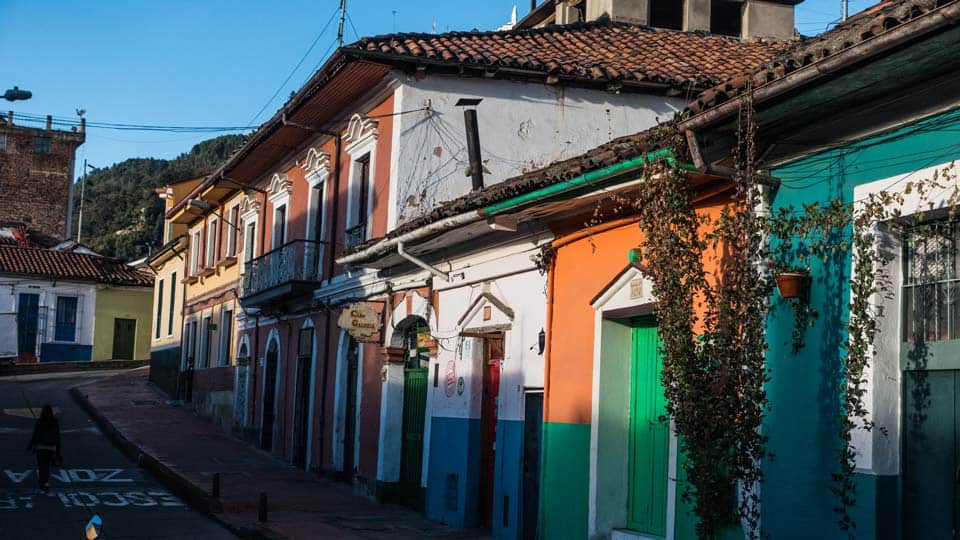 We have dedicated this part of the post to talking about the historic center of Bogota, La Candelaria. This area is home to some of the iconic landmarks in Colombia, such as the Museo del Oro, Catedral Primada de Colombia, and many other government official buildings.
Without a doubt, no visit to Bogota is complete without exploring La Candelaria.
Unfortunately, La Candelaria is one of the most dangerous neighborhoods in Bogota. In the daytime, it is typically okay to walk around and just check out the sights since it is very busy. But there are incidents where people have gotten their bag snatched or even robbed at knifepoint in one of the tighter alleys.
La Candelaria is very dangerous at night. As the tourists and locals leave to go home, this area becomes very quiet at night. The color colonial-style buildings and cobblestone streets are very quiet. There is no one playing music on the corner, and it does not feel remotely safe to go walking out at night.
If you are staying in La Candelaria, make sure you have a safe way to get back home at night, and make sure your accommodation has good security measures.
If you are worried about visiting La Candelaria, there are plenty of walking tours that help you explore this area.
---
What Are The Safest Neighborhoods In Bogota?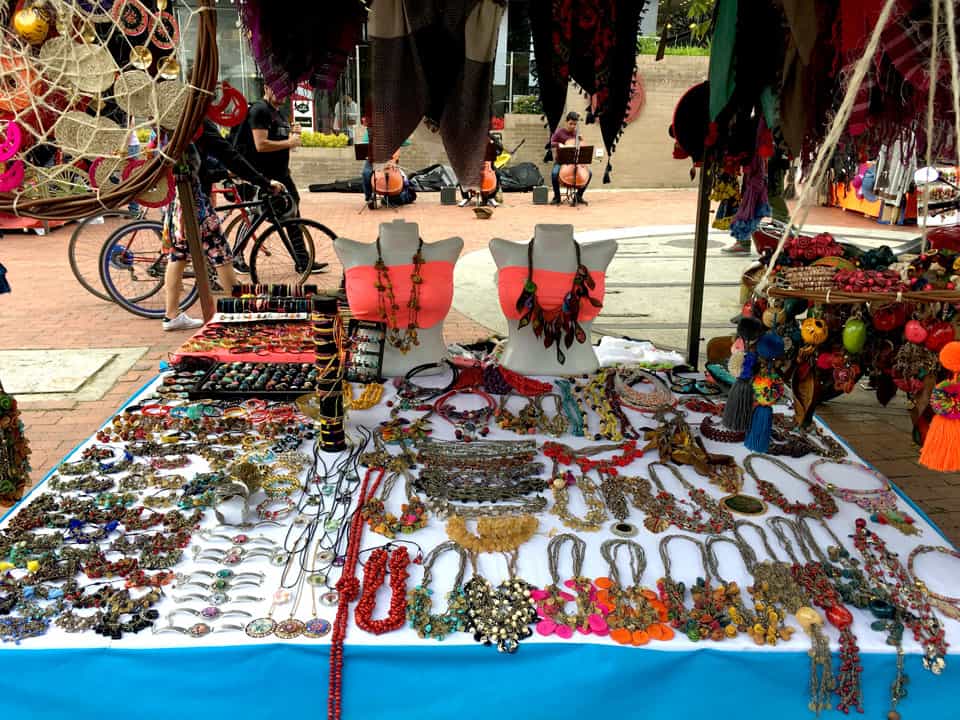 One of the easiest ways to make your trip to Bogota much safer is by staying in one of the safe neighborhoods in Bogota. By just staying in a safer neighborhood, you can minimize the number of risks you face. These are the areas you should consider staying in:
Usaquen
Chapinero
Teusaquillo
Usaquen is one of the wealthiest and safest neighborhoods in Bogota. It was once its own municipality separate from Bogota where the elite had their luxury estate homes.
This upper-class neighborhood continues to be one of the safest areas in Bogota, even at night. You will see a lot of police presence, and there are plenty of people out and about even at night.
Chapinero is also a safe neighborhood in Bogota that is adjacent to Usaquen. It is one of the most popular areas for young people and expats to live in Bogota. It is home to Zona Rosa and Zona G (G for gourmet), so travelers can find lots of great restaurants, bars, and clubs that make it a popular nightlife destination.
💪 Pro Tip: Chapinero is a huge neighborhood, and each sub-area has its own safety level. In general, as long as you are east of Carrera 7 (also known as Septima), then you are usually safe.
Teusaquillo is one of the most central neighborhoods in Bogota and is also one of the safest. It is home to lots of government buildings, embassies, and foreign residences. This neighborhood has a more residential feel than Chapinero or Usaquen, so it's quite popular for families. You can walk around at night without any problems, but you won't find much to do in the area.
📚 Read More: Where To Stay In Bogota: The Best And Safest Neighborhoods
---
Civil Unrest and Protest In Bogota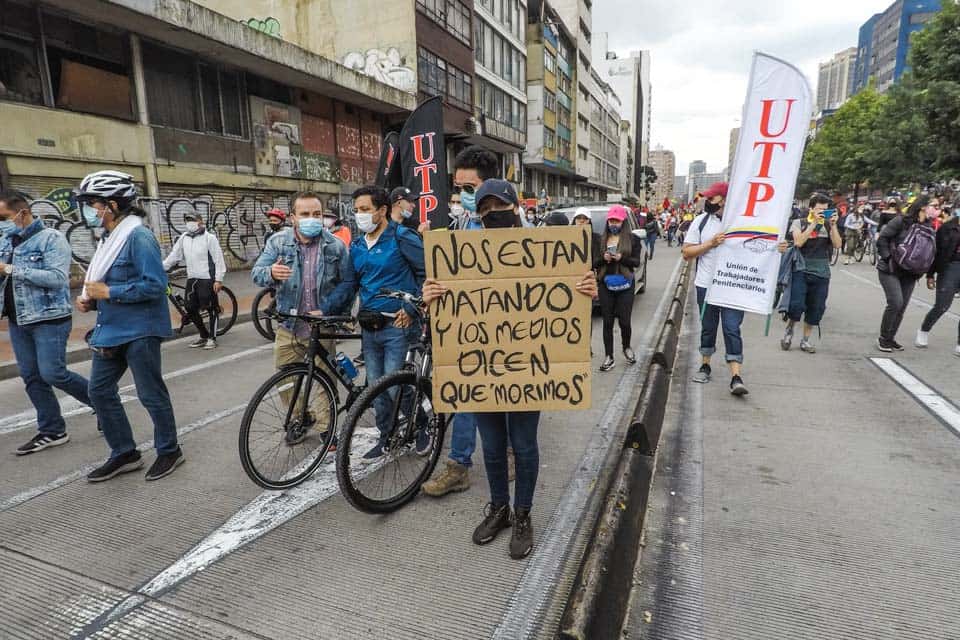 One of the biggest issues when traveling to Bogota is the civil unrest and protests. As the capital of Bogota, it is home to many government official buildings such as the Palacio de Nariño, where the president of Colombia resides and works.
As a result, if there is any protest in Colombia, Bogota would naturally be the place for it to occur.
And for a country that has widespread poverty and lots of reforms (for better or for worse), the locals are not hesitant to protest. Every year since 2019, there have been protests in Bogota and Colombia.
The most recent big ones were the 2021 Colombian protests, which were for the increased taxes, corruption, and health care reform proposed by the Colombian government.
Though civil unrest and protests are safety concerns, they typically occur only in a small area in Bogota. If visitors can avoid that area, they can significantly make their visit a lot less dangerous.
However, these situations can sometimes change rapidly, so visitors must use common sense, stay alert, and keep up-to-date with current events. One of the best ways to do so is by asking the receptionist at your accommodation.
They are usually more than happy to tell you about the political situation in Bogota and whether you should be worried about any protest or civil unrest.
---
Are Taxis Safe In Bogota?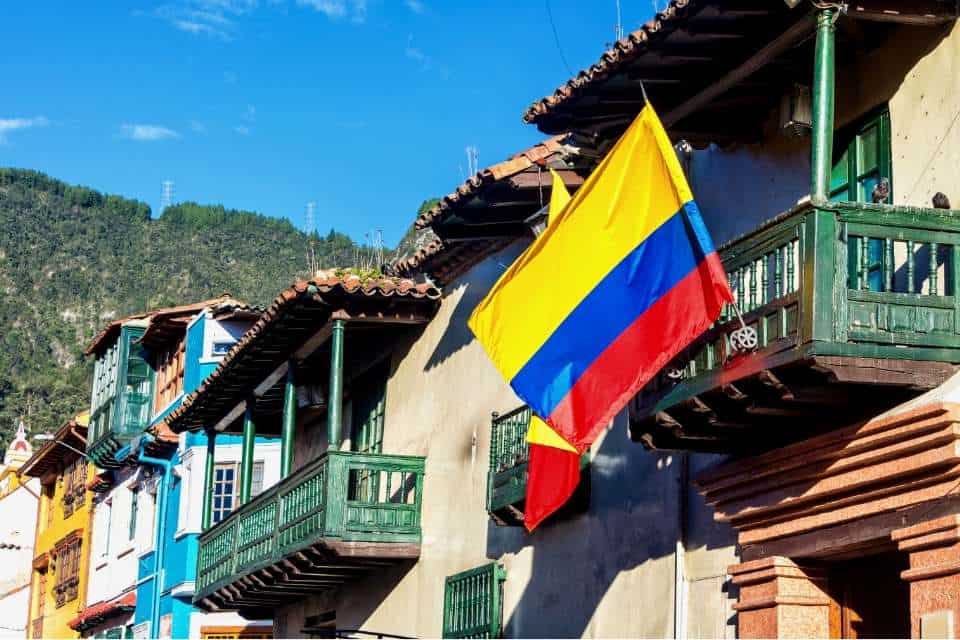 While taxis are generally quite safe in Medellin, they are not very safe in Bogota. In Bogota, it is best to use Uber instead of taxis. There have been many reports of taxi drivers robbing their passengers or scamming them by overcharging them.
A few years ago, something known as the million-dollar ride was quite popular. It meant that the taxi driver would pick you up, drive you to an ATM, and make you take out all your money while threatening you with a knife or gun.
Though I've not heard of this in recent years, I've heard taxi drivers robbing you at knifepoint. Some taxi drivers try to scam you by either taking a detour or not using the meter. All officially licensed yellow taxis in Bogota are supposed to use the meter, but many do not so they can overcharge tourists.
That is why it is best to use Uber in Bogota, or better yet, Didi or Cabify, which takes a lower commission from drivers.
Read More: What Are The Safest Cities In Colombia?
---
Safety Tips For Traveling In Bogota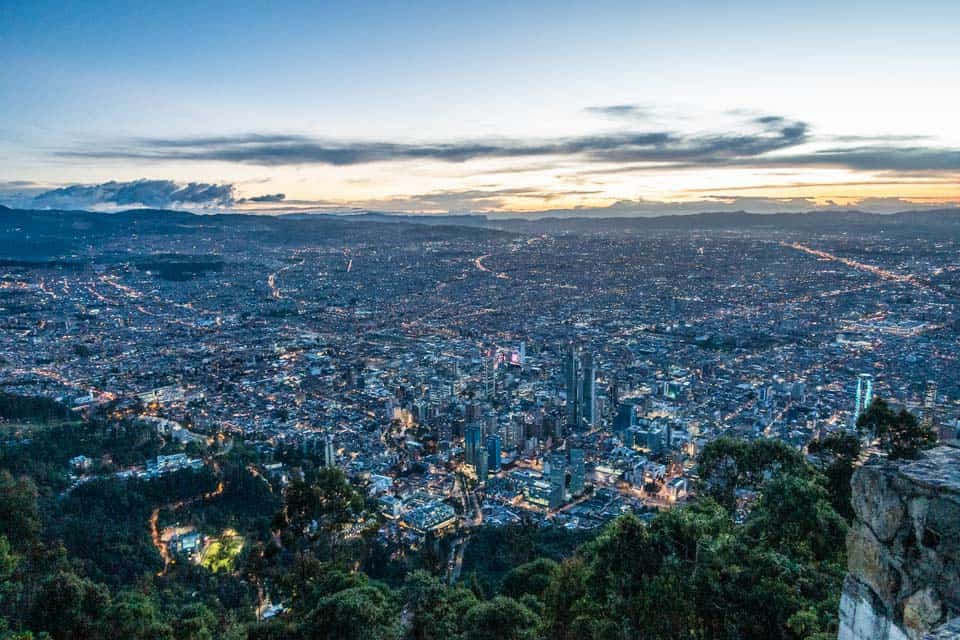 Bogota can be dangerous, but with the proper safety tips, you can make your visit as safe as possible. Here are some of the tips we personally recommend.
Don't Leave Your Drinks Unattended – You wouldn't do this anywhere else in the world, why would you do it in Bogota? Bogota's nightlife is incredible and everyone should experience it at least once, but make sure you keep an eye on your drink to make sure no one spikes it.
Learn A Bit of Spanish – As the capital city of Colombia, you'd expect many people to speak English. But that is not the case. Knowing a little bit of Spanish can get you out of sticky situations, especially if you can understand what the locals are saying. We recommend using iTalki, where native speakers offer tailored online lessons.
Don't Fight Back If You Are Robbed – One of the most intuitive human instincts is to fight back when threatened. But in Bogota, that is a shortcut to getting stabbed and going to the hospital. Criminals are not afraid to use weapons in Bogota, and nothing is worth more than your life.
Get A Sim Card – Getting a sim card will not only let you get an Uber anywhere you need from the city, but it can also help you navigate around the city. Knowing your way around the city will help you look more confident and prevent anyone from coming up to you to "help".
Travel Insurance – Perhaps the one thing that made me feel safe about traveling in Bogota was getting travel insurance. It gave me peace of mind knowing that I would be covered and reimbursed if I was robbed. I highly recommend getting some travel insurance for Bogota!
Don't Accept Drugs – Colombia and Bogota have a reputation for narco-tourism, and many travelers visit Colombia to take drugs and party. Unfortunately, this is one of the easiest ways to get into trouble. Not only will you get into trouble with law enforcement, but the drug dealer will know that you are under the influence and an easy target with lots of money.
Take an Uber Instead of A Taxi – As we mentioned, taxis are not safe and notorious for scamming tourists.
Take A Walking Tour Instead of Exploring On Your Own – Taking a walking tour with a local professional is not only a good way to get to know the city, but it also means that you are more protected from street crimes.
Don't Get Too Drunk – Getting too drunk or under the influence makes you an easy target. When the criminals see that you might not have the ability to defend yourself properly, they make a move and suddenly your wallet and phone are both gone.
Don't Flash Your Fancy Electronics and Accessories – Colombia is poor, and something like a new iPhone can be worth months of someone's salary. Make sure you are subtle about your electronics. Better yet, wear something that blends in with the locals.
Beware of Extra-Friendly Locals – Extra friendly locals might not be extra friendly after all. Some of them might have hidden intentions and might try to befriend you so you lower your guard. Some of them start a conversation with you while their accomplice walks by and takes your wallet out of your pocket.
Meet Other Solo Travelers – If you want to stay safe in Bogota, it is best that you travel in a group. For solo travelers, you can easily meet other travelers by staying in popular hostels in the city, as well as taking tours that might have other participating guests.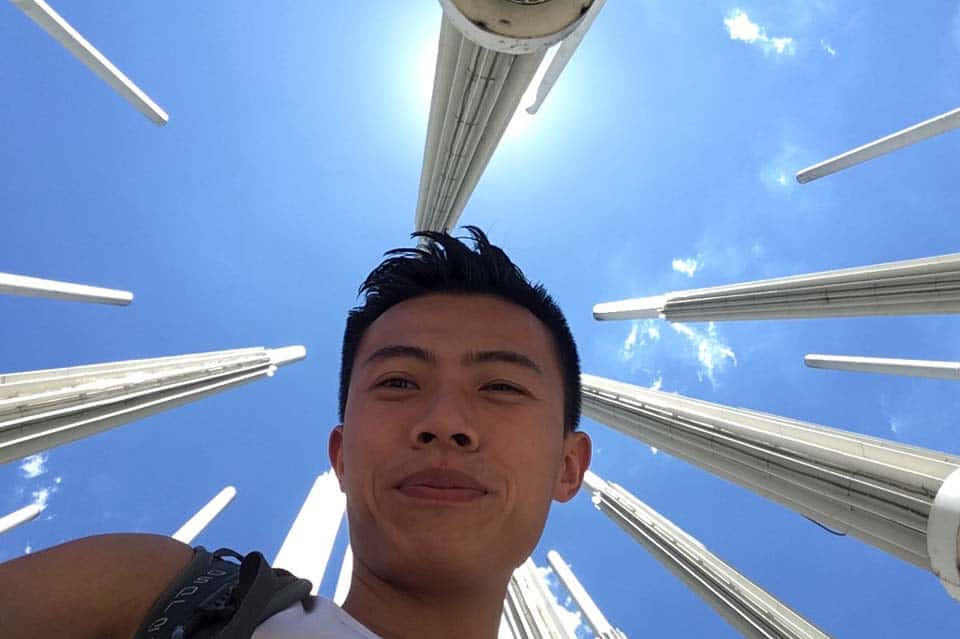 Don't Take More Than You Need When Going Out – Don't take any more than what you need when going out, especially at night. Even if you get robbed, you won't lose everything and have the ability to get back home and replace the items you've lost. This is especially true for your passport. Don't carry that thing around everywhere you go!
Take Your Money From An ATM Inside A Shopping Mall – Shopping malls are some of the safest places in Bogota, and we recommend you use the ATMs there instead of the ones in the street for extra safety.
---
Safety In Bogota Colombia FAQs
Is There Uber In Bogota?
Though Uber is technically illegal in Bogota, Uber drivers have found a way around it. When you get in an Uber, you must sit in the passenger seat to avoid looking like it's an Uber. If you were ever stopped, you have to tell the police that the driver is your relative. There are also Uber alternatives such as Didi and Cabify.
Can You Drink The Tap Water In Bogota?
One of the most surprising facts about Bogota is that its tap water is safe to drink. Though Latin America might have a reputation for being dirty and unsanitary, the tap water quality in Bogota is quite high. We've drank the tap water in Bogota many times, and have never had a problem.
Can You Get Altitude Sickness In Bogota?
Bogota is situated 2,640 meters above sea level, an elevation that could cause altitude sickness. Though this level usually won't cause serious compilation, visitors might feel like they are out of breath much quicker. In any case, if you are suffering symptoms from altitude sickness, take it easy for a few days and your body should adjust.
Is Public Transportation Safe In Bogota?
Unfortunately, public transportation is not the safest in Bogota. Many people have reported getting their stuff pickpocketed, and it is more common during rush hours or when the public transport is crowded. Keep an eye of your belongings and keep them as close to your body as possible. The public transportation in Bogota, namely the TransMilenio (Bogota's Bus Rapid Transit System), is amazing and one of the best ways to get around Bogota.
Is Monserrate in Bogota Safe?
Monserrate is one of the best viewpoints in Bogota and a must on any itinerary. However, visiting Monserrate is not always safe. First of all, visitors must walk to the Monserrate cable car station instead of walking. Second, if you wish to hike to the top, you must do so on the weekends when it's more crowded and avoid hiking in the dark. Once you are at the top of the mountain, it is quite safe.
Is Bogota Safer Than Medellin?
No, Bogota is actually a little bit more dangerous than Medellin. Since Medellin isn't the capital, it doesn't get the level of civil unrest that Bogota gets.
Is Bogota Airport Safe?
Bogota Airport is arguably the best airport in Colombia. Not only is it safe, but it is also modern and very clean.
Is Bogota Dangerous?
Generally speaking, Bogota is a safe city as long as you are very cautious. It does have a fair share of danger, such as La Candelaria area, especially at night, and frequent civil unrest.
Is Bogota Safe For Tourists?
Tourists are typically safe in Bogota, as long as they stay inside touristy areas and take extra safety precautions. Avoid walking out alone at night, be aware of your surroundings, don't display expensive items, and use trusted transportation options.
---
As you see, safety in Bogota is achievable, but only if you know the proper way to do so. Hopefully with our guide, you can feel a little bit more confident about visiting the capital city of Colombia.
Disclaimer: Some of the links above are affiliate links. That means if you book or make a purchase through the links, we will earn a small commission at no extra cost to you! The money will help run this site! Thank you!