Barichara, otherwise officially named "Colombia's prettiest village", is located in the Santander Department of Colombia. With cobblestone streets and beautiful colonial houses, Barichara is one of the few places that has withstood the test of time. Visiting this quaint town is like stepping into a time machine.
With only about 7,000 inhabitants, Barichara can feel like a ghost town with not much to do, especially if you are visiting on the weekdays. But if there are any tips for visiting Colombia, it is to explore off the beaten path.
In this guide, you will find out the best things to do in Barichara, how to get to Barichara, where to stay in Barichara and more!
---
How To Get To Barichara, Colombia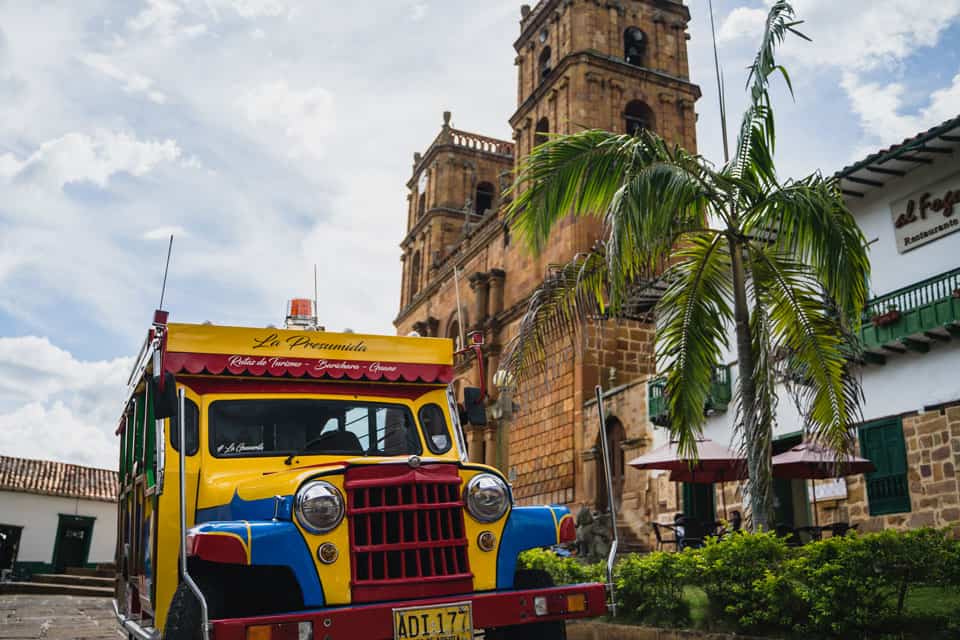 Barichara is a small town located in the Santander Department of Northern Colombia. Because it is far from many of the popular cities in Colombia such as Medellin, Bogota or Cartagena, visitors usually stay in a nearby town such as San Gil.
If you were to get to Barichara, you would have to take one of the frequent buses from San Gil, the adventure capital of Colombia. The journey takes 45 minutes and the buses depart from the Terminalito bus station in San Gil. Even if you were to come from Bogota, you would still have to stop by San Gil.
Barichara is definitely not a place for everyone. It is beautiful but it is quiet with not much to do. You can hear the sound of a water drop after 7 PM, especially on the weekdays. Unless you are looking for some peace and quiet, stay in San Gil and take a day trip to Barichara.
There are many more things to do in San Gil such as waterfalls and level 5 white-water rafting in San Gil!
---
Best Things To Do In Barichara, Colombia
Before we begin discussing the best things to do in Barichara, above is a map summarizing what we'll be talking about. Click on the star next to the name of the map and you can save it onto your own device!
1. Hike Camino Real to Guane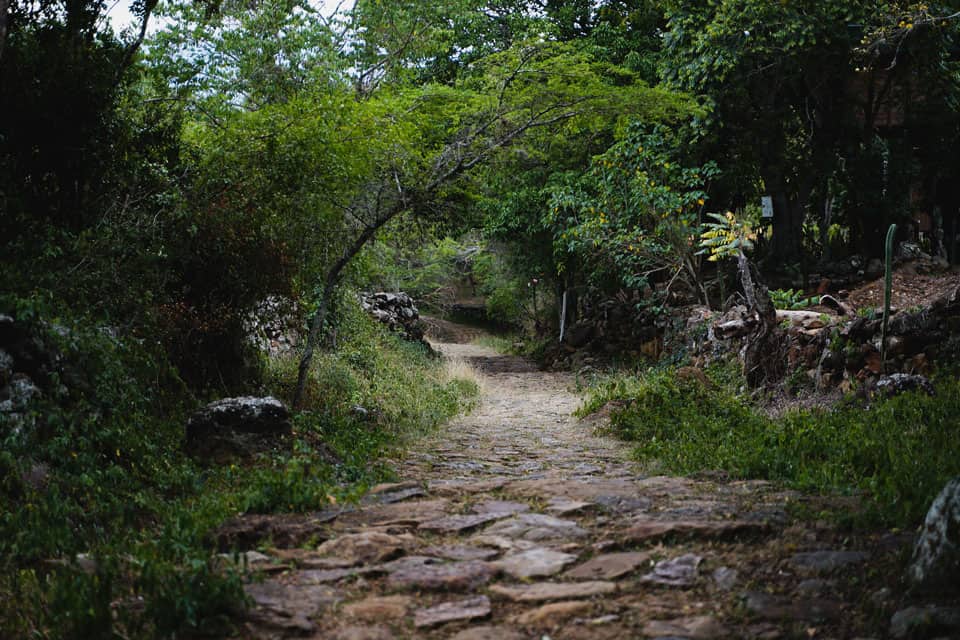 Perhaps the most famous activity in Barichara is hiking the Camino Real. It is a scenic route that connects the village of a nearby colonial town called Guane with Barichara. Built by the villagers of Guane, you will find local houses and farms on this cobblestone path, as well as beautiful scenery.
Camino Real from Barichara to Guane is a 2-hour trip with most of it descending. When you arrive in the village of Guane, you can find transportation back to San Gil or Barichara.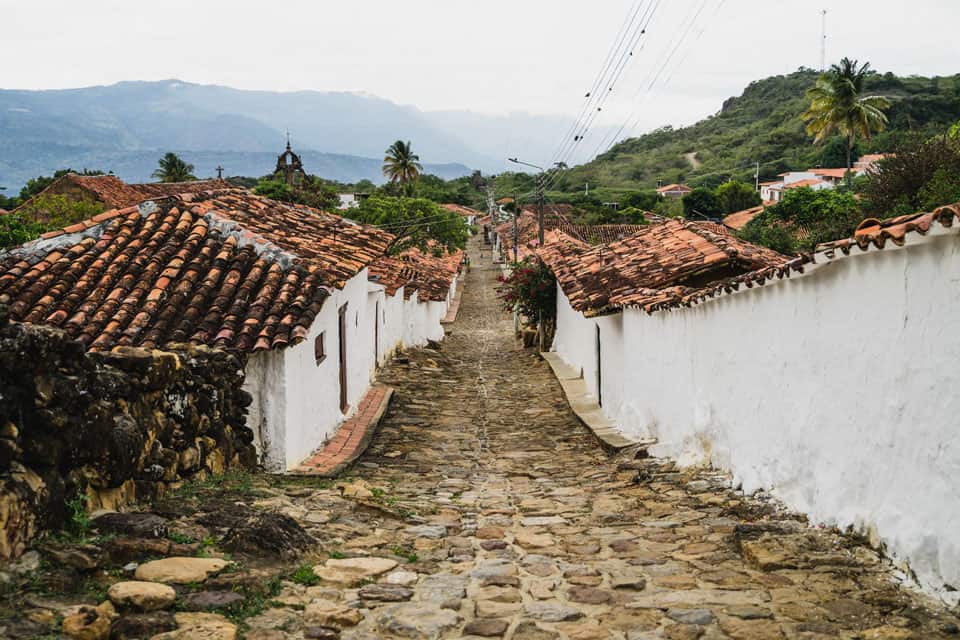 Guane is another colonial village that has kept its charm like Barichara. But there are even fewew residents there than in Barichara. We recommend just walking around and seeing some of the old houses before heading back.
Make sure you try hormigas culonas, or big-bottomed ants when you are in Guane. Though you can find these ants in most places in Colombia, Guane is the place where the tradition of eating them started.
2. Visit Mirador Salto Del Mico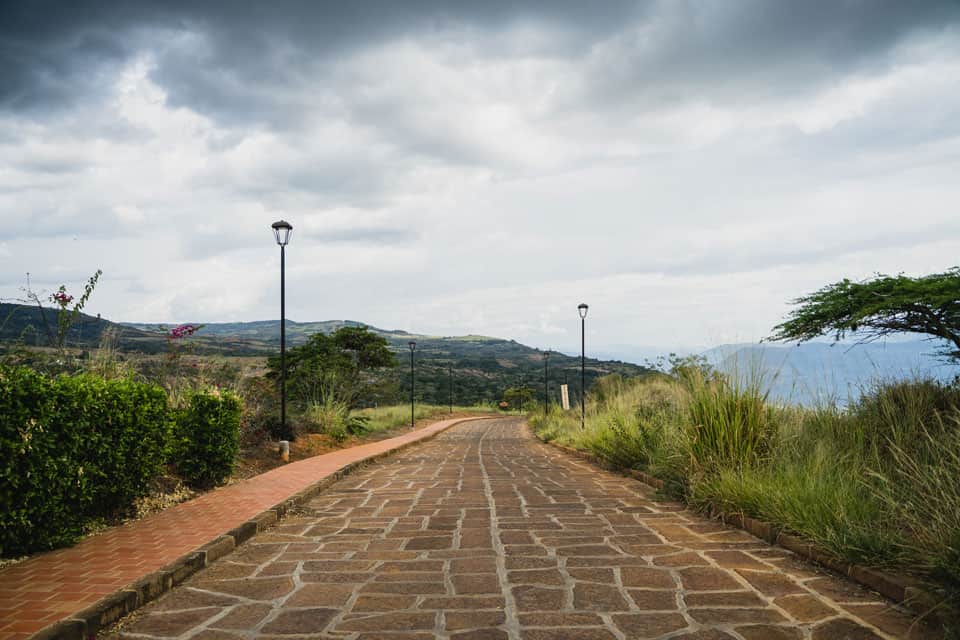 A short walk from Barichara, Salto Del Mico is one of the best viewpoints in Barichara to see the beauty of the Santander region. Situated alongside cliffs without any safety measures, Salto Del Mico is definitely a place you should visit with caution. If you are traveling with kids to Barichara, you should be extremely cautious.
Courageous travelers can stand on the side of the cliffs and get some awesome photographs. However, anyone that is scared of heights might want to skip Salto Del Mico. Falling off the cliffs would mean serious injuries.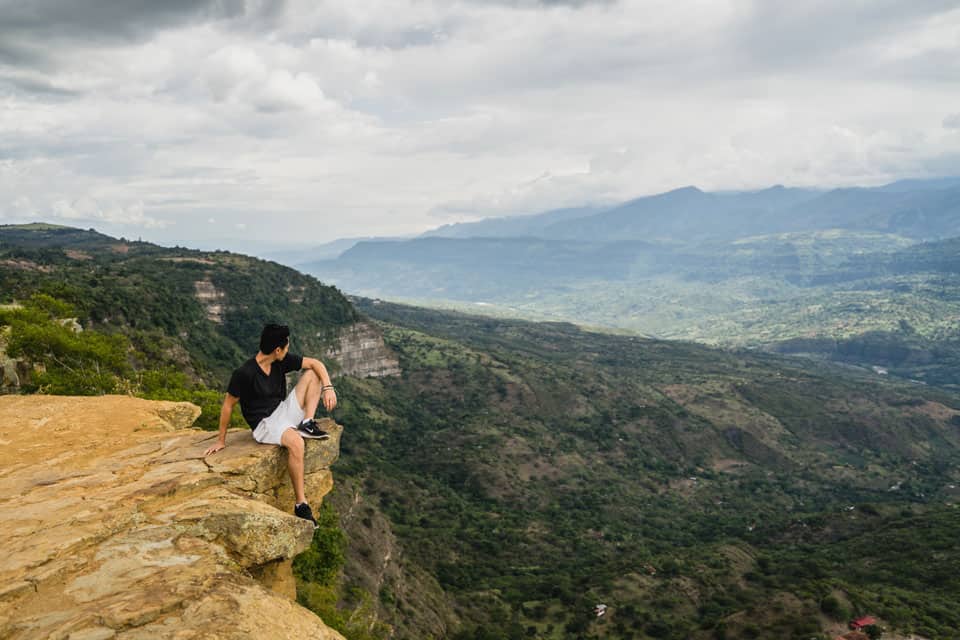 Once you are done visiting Salto Del Mico, feel free to continue down the road to see some of the prettiest and most whimsical houses in the region. The whole path is filled with extremely high-end houses and beautiful decor. It is a rich retirement neighborhood in Colombia.
3. Visiting The Cathedral of Immaculate Conception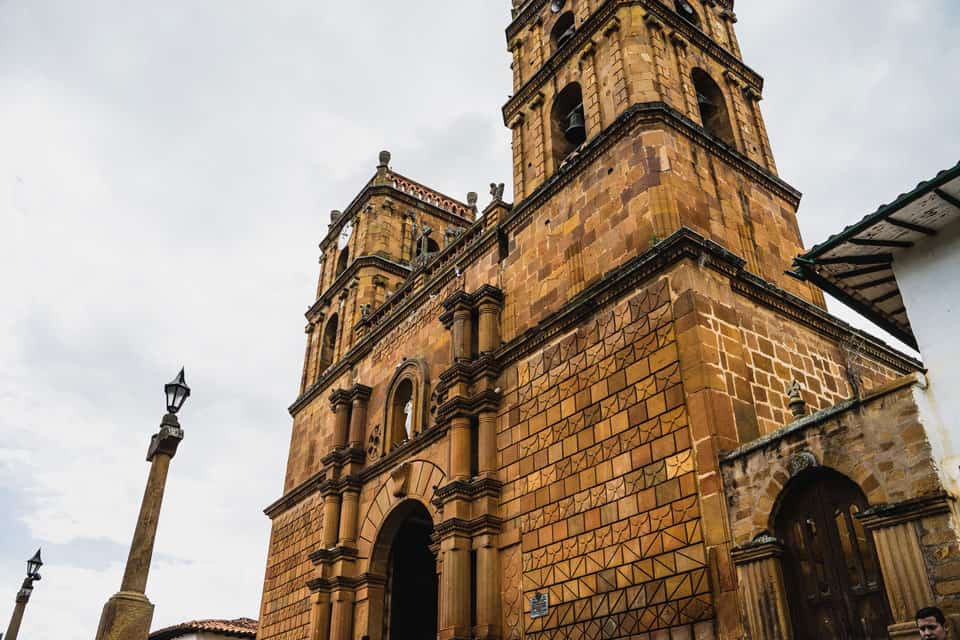 Located in the Barichara Main Plaza, it is almost impossible to miss the Cathedral of Immaculate Conception (Catedral de la Inmaculada in Spanish) because that is where your bus will drop you off.
This 18th-century church has two towers and is made out of vivid orange stones. The best time to see the beauty of this church is during sunrise and sunset, when the radiance of the sun will make the orange stones glow.
Unfortunately, the church was closed when we visited so we didn't get to see the inside. We are not sure if they have specific opening hours or what, but it isn't uncommon for things to be closed and open at random times in Colombia.
For the church lovers, there are some smaller churches around the town that are worth visiting, such as the Capilla de Santa Bárbara and Capilla San Antonio.
4. Stroll Around Barichara!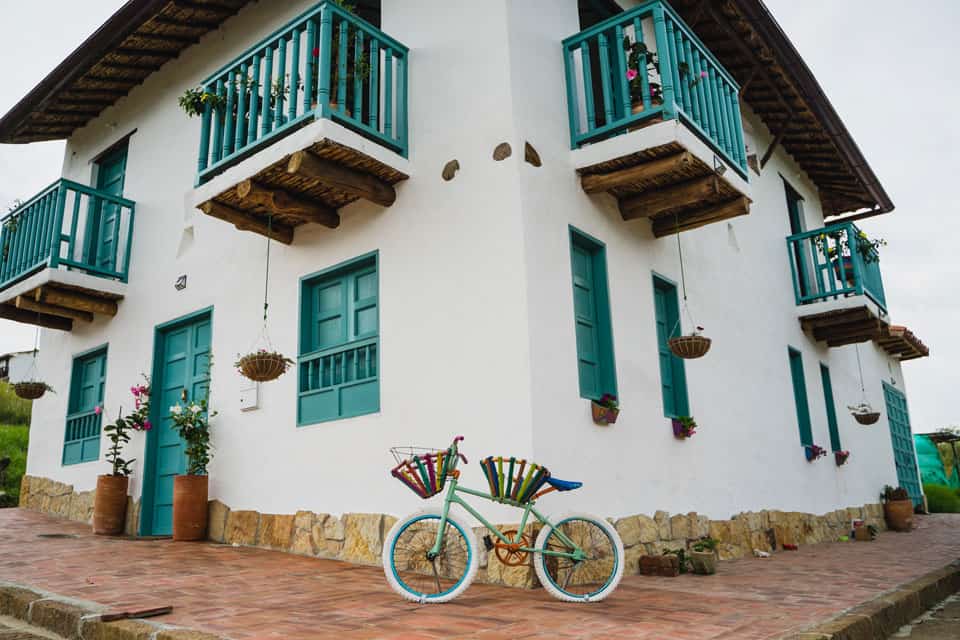 Perhaps the biggest attraction in Barichara is simply its old-town charm with historical architecture. The whole town of Barichara is a photographer's dream. Cobble-stoned streets, white-washed colonial houses with red-tiled roofs, every corner is filled with beauty.
Declared as a national monument of Colombia in 1978, Barichara looks as it did 300 years ago when it was founded. Stroll around and you will discover the irresistible charm of this small colonial town in Colombia.
Barichara's serenity is perfect for detoxing after days of partying in the busier cities of Colombia!
5. Enjoy a Drink and Panoramic Views at El Mirador
Barichara is no stranger to epic views, but if you want to have epic views while sipping a nice Colombian beer, then there is no better place to visit in Barichara than El Mirador. Situated on the edge of Barichara, the "bar" is no more than a 15-minute walk anywhere from town.
This friendly establishment is built onto the side of the canyon, and has a small terrace with tables where you can relax, admire the views, and chat with your friends. If you are looking for something relaxing to do in Barichara, this is it.
El Mirador doesn't only serve alcoholic drinks, so families with kids can visit and have a good time as well!
---
Where To Eat In Barichara, Colombia
Surprisingly, the food in Barichara is amazing. The restaurants serve typically Colombian foods, but you'll also find some healthy options and vegetarian dishes. There are plenty of restaurants in Barichara to choose from, here are some that we recommend:
Elvia Restaurante – This high-end restaurants serves a fusion of Santanderean and international flavors. The price is slightly higher than some of the other restaurants, but the unique flavors and beautiful setting make it worth visiting.
Independencia "Cocina y Sazón" – Situated on the edge of town, this restaurant has a outdoor terrace where guests can dine and enjoy the spectacular views. It serves a variety of cuisine – form Colombian to more international dishes such as pasta and burgers.
Filomena – Filomena is a restaurant situated in the heart of Barichara. It has one of the veggie burgers in town, and a full page on the menu with just vegetarian options. Its portions are huge and the taste is great, definitely worth checking out!
---
How Many Days To Stay In Barichara
How many days you should stay in Barichara, the prettiest town in Colombia? We recommend spending no more than two days in Barichara. Those that enjoy a slower pace of travel and nature can stay two or three days and not feel bored.
But if you are someone with a tight Colombia itinerary or prefer more action, one day or even a day trip to Barichara will suffice.
When it comes to things to do in Barichara, there really aren't that many to keep the average tourist entertained. There is no nightlife and generally not that many tourists.
If you intend on staying for a few days, try to do it on the weekend. Though you might pay a little bit more when it comes to accommodation, you'll find that the town is a lot more lively then.
And if your previous stop before coming to Barichara isn't San Gil, you could use Barichara as a base and take day trips to San Gil. The town is nicknamed the adventure capital of Colombia and has plenty of exciting things to do!
Where To Stay In Barichara, Colombia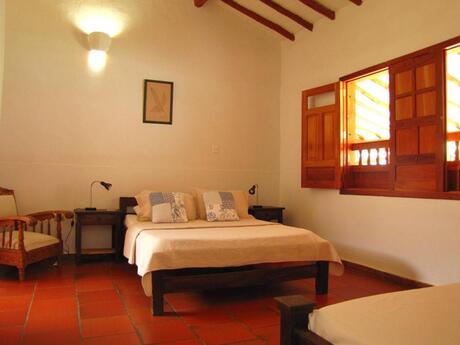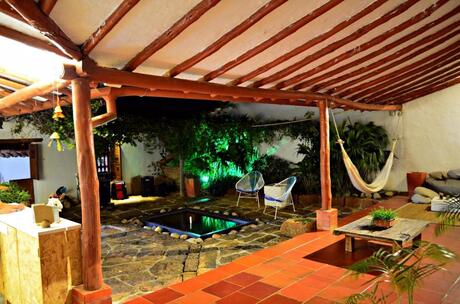 La Casa de Hercilia Boutique is the best budget hotel in Barichara. Its amazing interior decoration and details make it feel like a home away from home. The hospitality of the staff and the cleanliness and spaciousness of the rooms are a plus!
---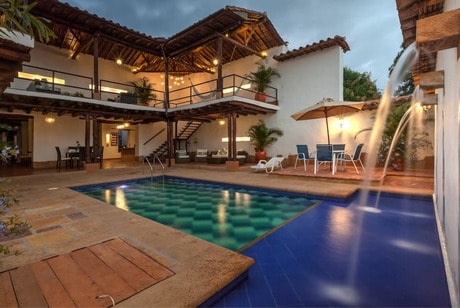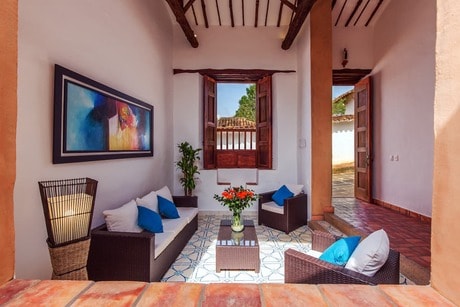 (Images Courtesy of Airbnb)

As a retirement town for the wealthy and affluent people, there are many insanely gorgeous vacation homes in Barichara. Luckily, you can stay in those via Airbnb.

Casa Bari el Jardin is a home where you will find elegance, tranquility, history and comfort all in one place. On the exterior of this 600 sqm home is a swimming pool, tanning area, a terrace viewpoint, and a hammock area. No sunsets will ever escape your grasp when you stay here.

In the interior are a total of 5 bedrooms, a massive living area, a fully-equipped kitchen and enough amenities for 16 people to stay comfortably. Of course, if you aren't traveling with your family and all your relatives, you can take advantage of the extra space and feel zen at this Barichara Airbnb!

Click here for more details!
---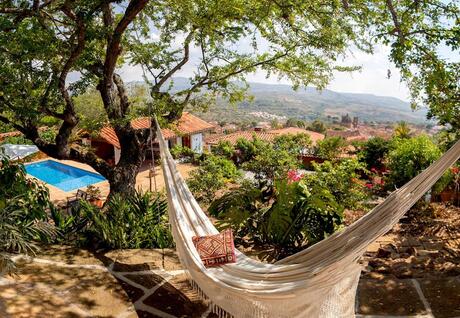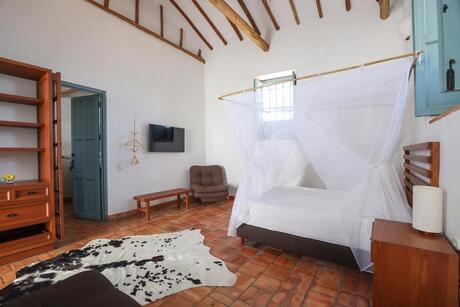 This hotel has everything you need. Swimming pool, amazing breakfast made-to-order, scenic views of Santander, friendly staff, spacious rooms, cute decor, the list goes on and on. Casa Barichara Boutique is the perfect place to relax! High recommended.
---
Barichara Colombia FAQs
When Is The Best Time To Visit Barichara, Colombia?
Because of Barichara's high elevation, the town receives beautiful weather all year round. During the winter months, December to March, see the least rain, which might be good for those planning on exploring Barichara's cobblestone streets and outdoor attractions.
Is Barichara Safe?
Barichara is a retirement town for affluential Colombians and expats. Because poverty is low, it is one of the safest towns in Colombia. Visitors don't need to worry about crime in Barichara at all, which alone makes it a great reason to visit!
---
Like this post? Don't forget to save it on Pinterest!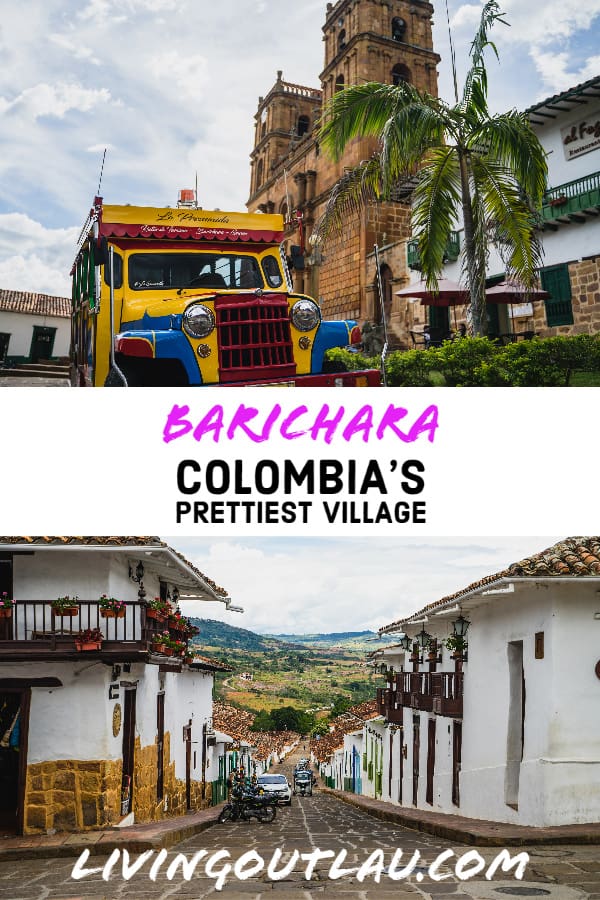 ---
This is our guide for Barichara: The prettiest village in Colombia. Hope this guide helped you in deciding what to do in Barichara, where to stay, and how to get there!
Disclaimer: Some of the links above are affiliate links. That means if you book or make a purchase through the links, we will earn a small commission at no extra cost to you! The money will help run this site! Thank you!