"Is Cartagena safe to travel?" is arguably one of the most common questions I get asked about Colombia.
As most of you know, Colombia does not have a good reputation when it comes to safety. In 1993, the country had the highest homicide in the world due to Pablo Escobar and the drug cartels. But the situation in Cartagena has been improving every day, so how safe is Cartagena now?
For the typical tourist, Cartagena is mostly safe. Crime is not uncommon in the city, but for the touristic parts of the city such as the Walled City, safety is a lot better. That doesn't mean you can walk around the old town waving around your fancy Rolex or the latest iPhone. You'll still need to be aware of the potential dangers that lurk beneath.
Matter of fact, I know many travelers and backpackers that were victims of crime in Cartagena. Safety is not guaranteed in Cartagena, but there are ways to make your visit safer and more pleasant.
That is why we have written this post so you can be armed with the information you need to stay safe!
---
History Of Crime And Safety In Cartagena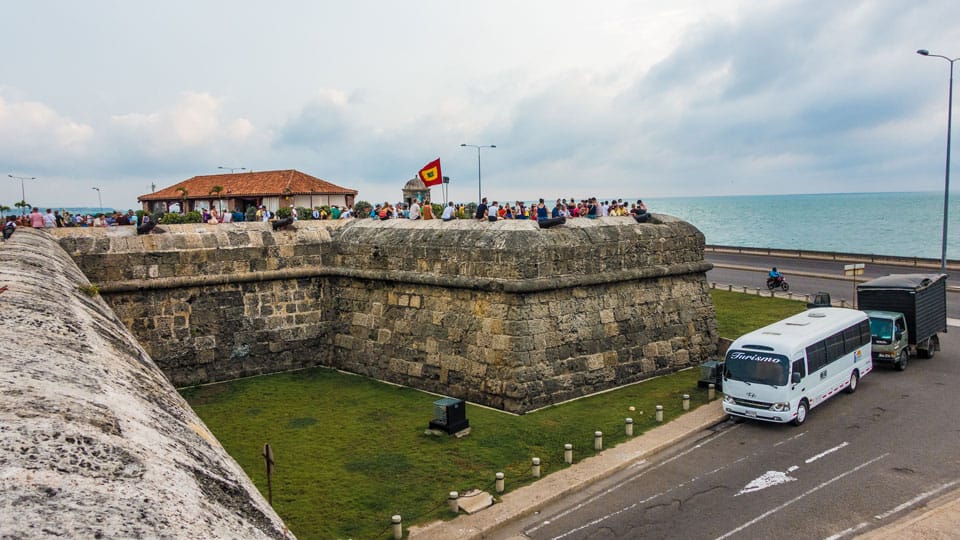 Colombia has a long and complicated history with crime. In the early 1990s, Pablo Escobar and the Medellin drug cartel turned Colombia into one of the most dangerous countries in the world.
The violence associated with the drug cartels led to a massive increase in homicides. In 1993, Colombia had the highest homicide rate in the world.
Cartagena was not immune to this violence. In the late 80s and early 90s, violence was on the rise. There were bombings in the city that turned many of the tourists from Europe and North America away.
But since the death of Pablo Escobar, the crime rates in Cartagena are slowly declining. While the country is not close to being free from corruption and unnecessary violence, many parts of Colombia are now safe enough for tourists to enjoy this beautiful country.
The events of the COVID-19 pandemic have resulted in more widespread poverty, an issue that many Colombians were already dealing with. The decline of tourism money put some people in situations where they have no choice but to commit crimes such as petty theft and pickpocketing.
In fact, in November 2021, the US government issued a travel warning for Cartagena advising tourists to be extra careful when visiting Cartagena. The mayor responded with a video saying that the city is very safe, which many of the residents in Cartagena and Colombia thought was misleading.
Here is one of the comments that were left in the video:
Mayor with the greatest respect, a city whose tourist epicenter is invaded by prostitution and drugs, CANNOT BE SAFE, EVER, please do not lie.

Fidel Azula
As you can see, safety in Cartagena is not always black and white. But for the most part, Cartagena is typically safe for tourists especially if they stay in the tourist areas.
---
Is Cartagena Safe For Solo Travelers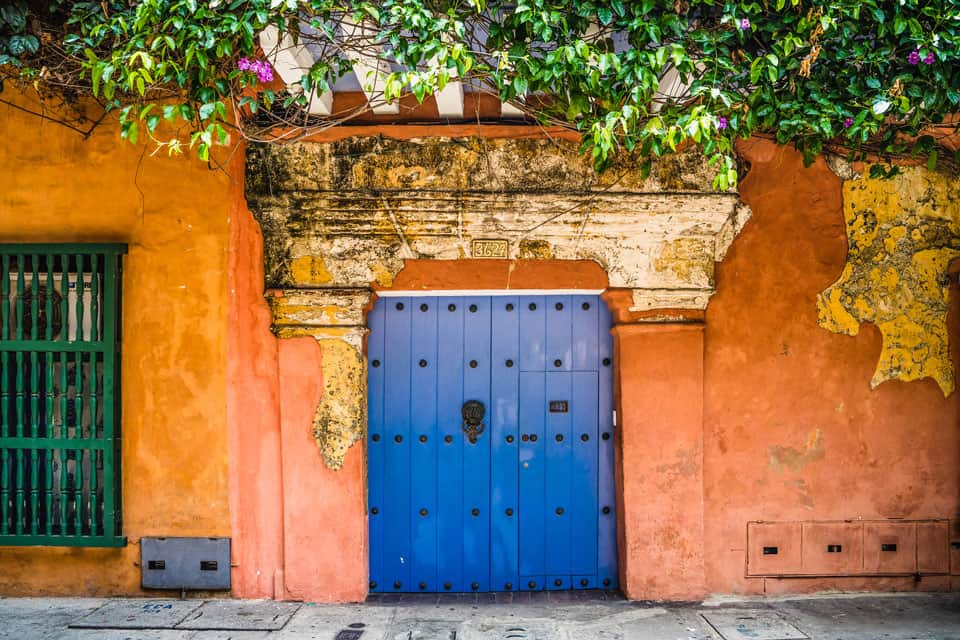 Cartagena is a popular destination for travelers backpacking Colombia, which lead to many people asking whether Cartagena is safe for solo travelers or not.
For the most part, solo travelers are safe in Cartagena, but they need to be extra cautious.
Being by yourself will make you more likely to be a victim of crime, but that doesn't mean you can't be safe.
If you are in Cartagena alone, you'll definitely draw more attention. Street vendors are more likely going to come up to you and sell you things. Locals might be more eager to come up to you for a chat, but some of them might have hidden intentions that can jeopardize your safety. Bag-snatchers might see you as an easier target.
If you are alone, make sure you be extra aware of your surroundings. Many petty theft and pickpockets usually involve multiple members, and you might be able to spot them and protect yourself before you see them coming. Don't walk around with your nose buried in your phone.
We always recommend travel insurance when you are traveling in Colombia.
Check out our recommended travel insurance company here!
---
Is Cartagena Safe For Female Travelers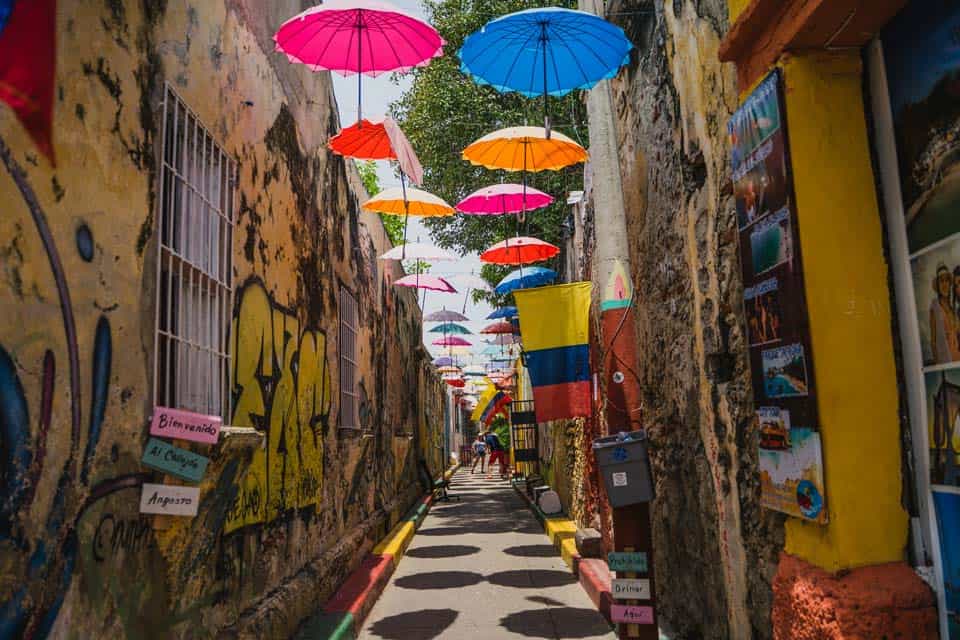 While Cartagena is generally quite safe for travelers, women need to take extra precautions, especially if they are traveling solo. I've heard of solo female travelers that were victims of sexual assault and harassment.
Machismo culture is very much alive in Cartagena and Colombia in general. Things like catcalling and sexual comments are quite common. When that happens to you, the best way to avoid putting yourself in danger is simply ignoring those comments. If their approach becomes too aggressive, you can decline them by saying something like "no gracias", which is "no, thank you" in English.
Female travelers need to be extra cautious when walking alone, especially at night. Robbery and bag-snatching are more common for female travelers, usually if they are alone at night in a dark alley.
If possible, we recommend traveling with someone. There are plenty of hostels in Cartagena where you can meet other solo travelers. It is almost always safer to travel in groups than alone.
---
Is Cartagena Safe At Night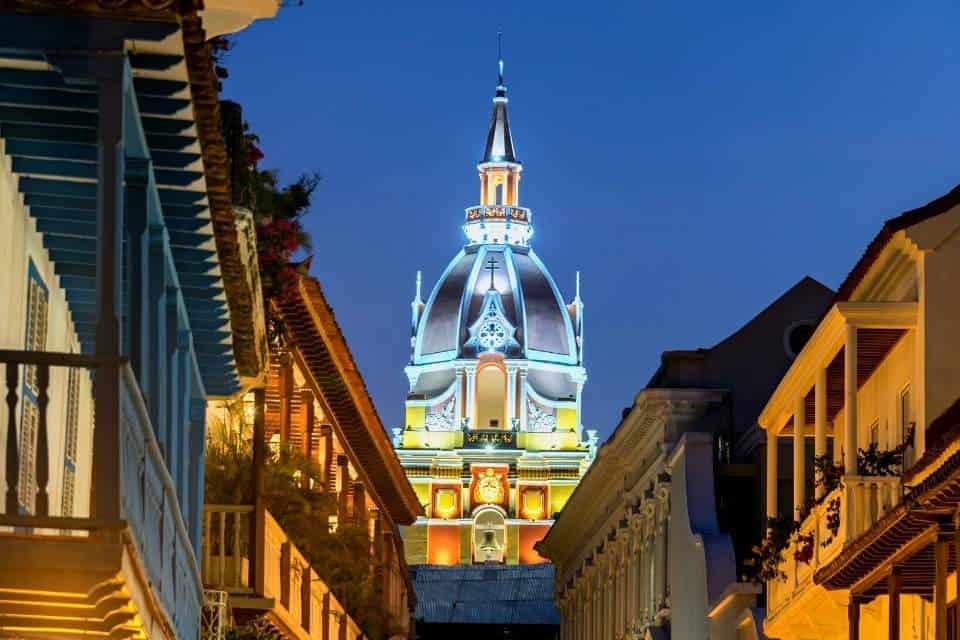 Cartagena's safety at night is considerably lower than in the daytime, just like most of the other cities in Colombia such as Medellin and Bogota.
Tourist areas such as the Walled City, Getsemani and Bocagrande are usually safe, as you'll find plenty of people out enjoying the amazing nightlife in Cartagena. But if you ever step off onto a dark alley, you might want to be extra cautious.
Criminals know that the tourists are partying hard in those areas, which usually means they are drunk or under the influence and unable to defend themselves. It is good to be cautious at night, especially late into the night.
When it comes to the nightclubs and bars in Cartagena, tourists need to be extra cautious with pickpockets and drink-spiking. Because these venues are typically very crowded and people are drunk, thieves know how easy it is to pickpocket here. We recommend not taking out more than you need when going out at night, just in case you do lose your belongings.
Drink Spiking In Cartagena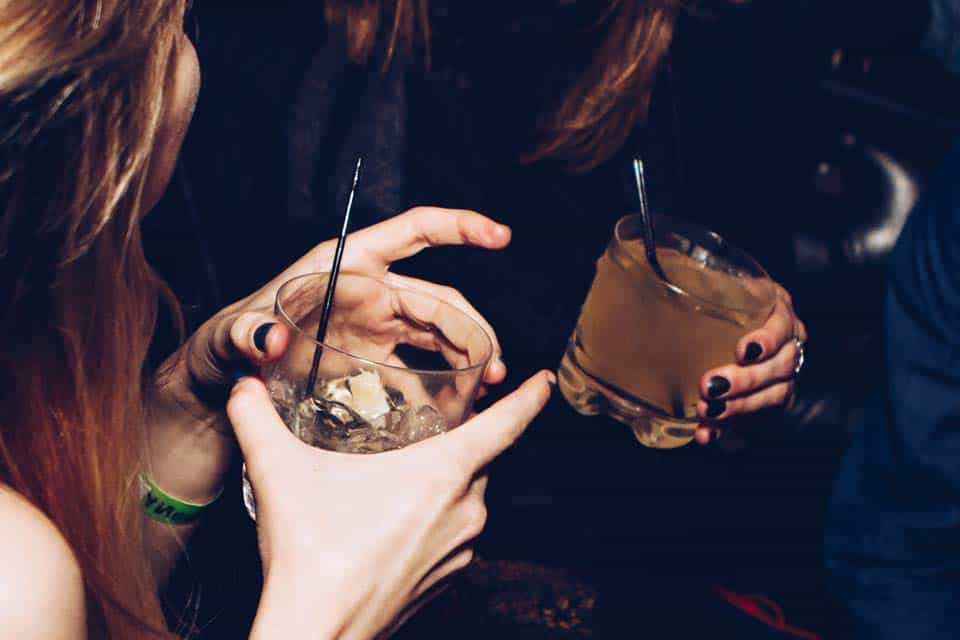 A popular tactic used by criminals in Cartagena (and other tourist destinations) is drink spiking. Cartagena (and Colombia) is known for a drug called scopolamine, colloquially known as Devil's Breath. This drug comes from a plant common in Colombia with medicinal use. However, it is most often used to spike drinks in Colombia.
Devil's Breath is known to cause the victims to be in a "zombie-like" state in which the victim becomes unable to control their actions. The effects of the drug can last for hours and sometimes even days, and the victim will have no recollection of what happened while under the influence.
Criminals often take advantage of this by spiking their victims' drinks and then robbing them or sexually assaulting them. I've heard stories of it in Cartagena and met someone in Ecuador that had most likely taken scopolamine. He woke up the next morning on the side of the streets with everything gone except his underwear.
One of the most common scenarios for this to happen is when an attractive person comes up to you and starts chatting and dancing with you. They flirt with you and give you a bit of attention until your guard is down, then they slip the drug into your drink. Next thing you know, you wake up on the side of the street with nothing on you!
Read More: Is Bogota Safe For Travel?
---
Are Taxis Safe In Cartagena?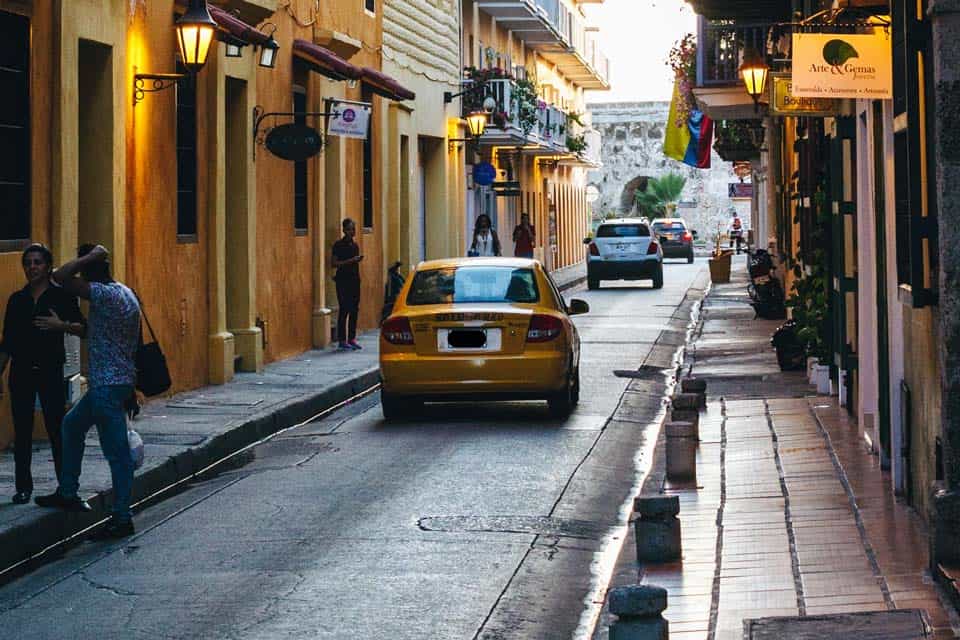 Taxis are usually safe in Cartagena, though tourists are most likely going to get scammed and overpay when taking one. Taxis in Cartagena do not have a meter, which means the driver can come up with a fare for your journey that is much higher than it should be.
We recommend only taking taxis that are recommended by your hotel or hostel, as they will be more likely to charge you a fair price. If you do take a taxi from the street, make sure to negotiate the fare before getting in.
Make sure you take a licensed yellow taxi in Cartagena, and not just a random guy that decided to stop and offer you a ride (which happened to me).
Taxi drivers robbing tourists are rare, but not unheard of. This usually happens late at night to solo passengers that are drunk or under the influence of drugs.
We recommend you avoid taxis. Instead, use Uber or Cabify. The legality of Uber in Colombia has been a continuous issue, but visitors can still find plenty in the city. Cabify is a little bit better because you can call taxis with it and see the price you need to pay beforehand.
---
Common Scams In Cartagena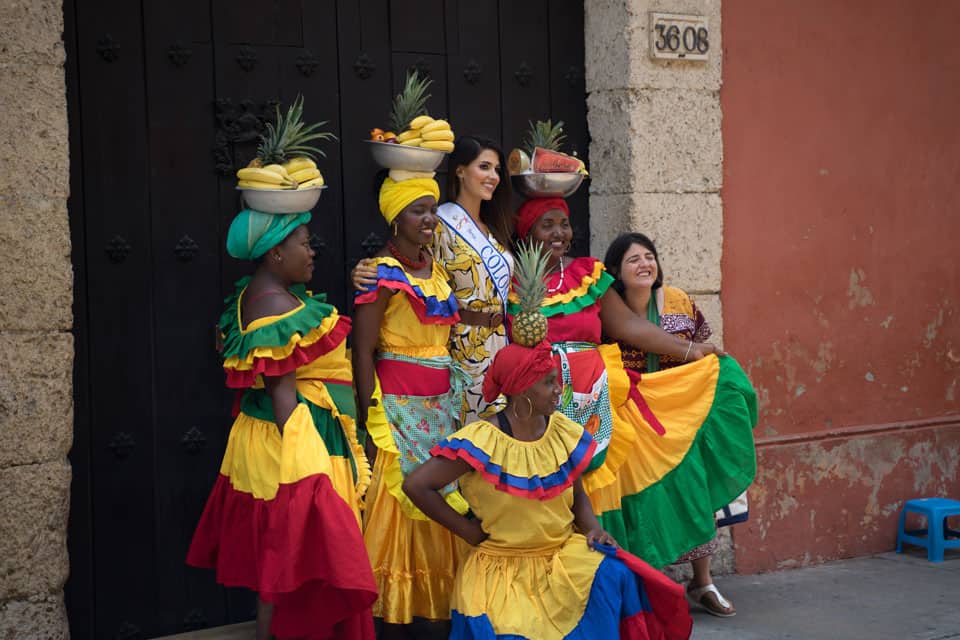 Perhaps the most common concern in Cartagena is the rampant amount of scams. It is one of the places that I've been to where you are just constantly approached by people who want to get money from you. If you are a foreigner, you are a target, and that naturally leads to lots of scams.
Here are some of the most common ones I've heard or encountered:
Palenqueras Photo Scam – Palenqueras are a group of black indigenous women that live in a village near Cartagena. You can usually identify them by their colorful clothing and a basket of fruits they carry on their heads. Many of them will ask to take a photo with you, and then ask you to pay afterward. It is fine if you want a photo with them, just negotiate a price beforehand.
Recommending a Very Expensive Night Venue – This has happened to quite a few of my friends, usually couples or a pair. A local will befriend you and then tell you about this really cool nightclub or bar. Then he'll take you to this amazing and special gem, but once you get there, you realize it isn't anything special. The prices of drinks and food there are going to be twice or three times more expensive than in other places, and you end up getting a drink or two because you feel bad for the local that just brought you there. The guy that approached you is in on this.
Taxi Drivers – As we've mentioned above, taxi drivers are likely going to scam tourists by overcharging them. But sometimes something worse could happen, like changing the price of the taxi ride and holding your bags (that you put in the trunk) hostage. Taxi drivers sometimes switch out bank notes with counterfeits, or tell you that you gave him a 2,000 COP when in fact you gave him a 20,000 bill.
Tours On The Street – People will come up to you on the streets selling you tours such as the Rosario Islands or even the mud Volcano (Volcan de Lodo El Totumo). The salesman will speak highly of his tours and how it is so amazing and a once-in-the-lifetime opportunity. Most of the time, the tour agency is not a reputable one and you either end up on a really poor quality tour or the tour doesn't even exist and you just gave money to some random dude. Buy your tours from your accommodation or online through Viator like us.
Sunbed Sellers – If you head over to the beaches in Cartagena near Bocagrande, then you might be approached by someone renting out sunbeds. While some of them are legit sellers, some are scammers looking to make a quick buck from tourists. If you pay the imposters, they'll take your money and just walk away and you'll never see it again.
Read More: Is Medellin Safe For Travel?
---
Is The Weather In Cartagena Dangerous?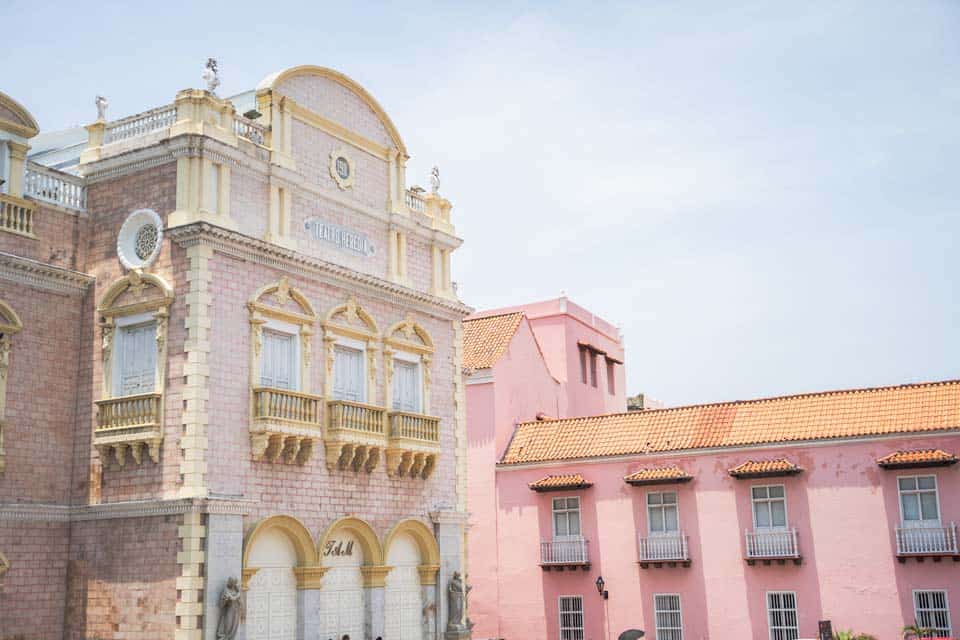 Perhaps the biggest danger in Cartagena is the weather. Cartagena is one of the hottest places I've been to and that is from someone that has lived in Southeast Asia for half his life. My friend got so hot in Cartagena that he cut his pants so they were as short as possible without showing his modesty.
No matter what time of the year you are visiting Cartagena, the weather is hot and humid. Even in the "winter" of Cartagena, you'll need to be careful of heat-related illnesses such as heat exhaustion or heat stroke. In the summer, even locals don't go out in the daytime because it is just too hot.
So if you are a tourist that isn't used to this weather, then make sure you be extra cautious, stay hydration, and seek as much shade as possible. And don't you dare forget about sunscreen!
---
Safe Areas In Cartagena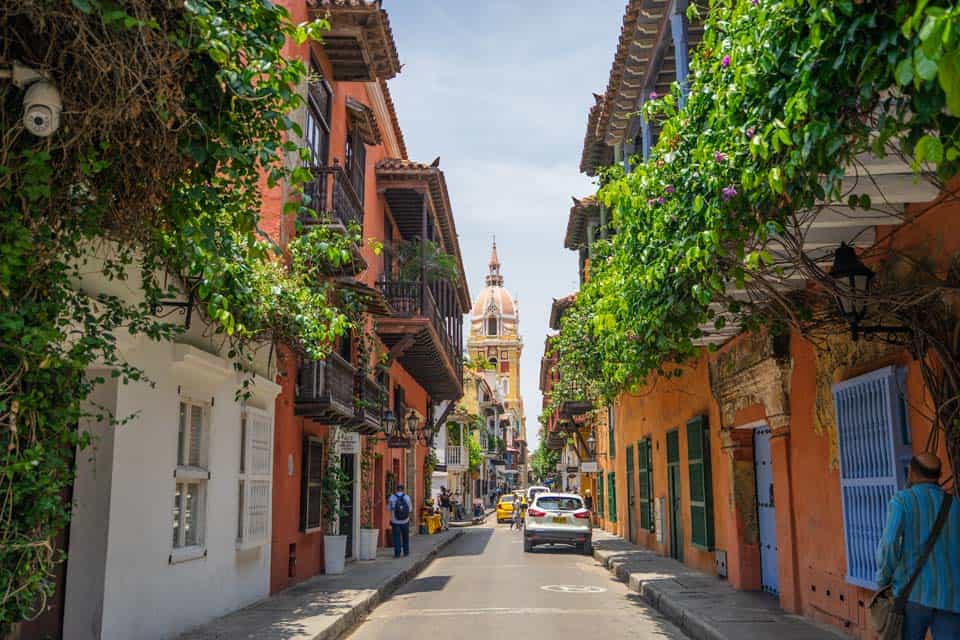 Staying in one of the safe areas in Cartagena will minimize the number of dangerous situations you encounter. Generally speaking, there are only three safe neighborhoods in Colombia:
Walled City
Getsemani
Bocagrande
The Walled City of Cartagena is the historic center of the city and is where most of the tourist attractions are located. This is also the busiest and most popular area to stay with hotels, hostels, and Airbnbs. Because there are so many people around, it is one of the safest areas in Cartagena.
Getsemani is right next to the Walled City and is slowly becoming just as popular. This is the artsy part of Cartagena with lots of graffiti, street art, and hipster cafes and bars. It is a great place to stay if you want to be close to all the action but in a more relaxed atmosphere.
Bocagrande is on the other side of the bay from the Walled City and is where most of the high-rise luxury hotels and residences are located. This is the place to stay if you want to be close to the beach and have all the amenities of a big city like McDonald's and Starbucks. But the only drawback is its distance from the Walled City.
The general rule of thumb is the further you are from the historic center, the less police presence there is and the more dangerous it can be.
Read More: 13 Safe Places In Colombia To Visit
---
Safety Tips For Traveling Cartagena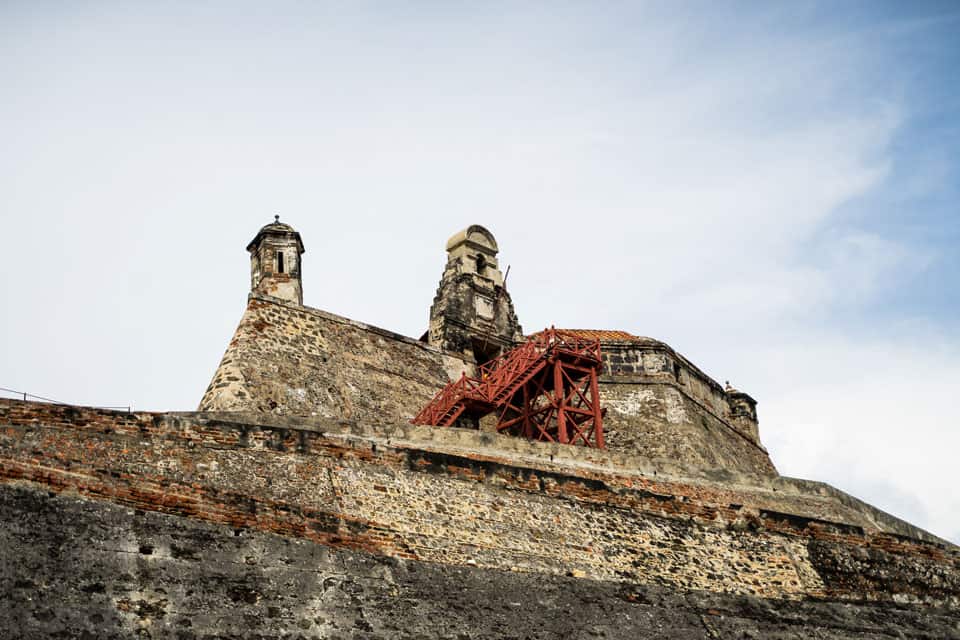 While there are lots of dangers lurking behind the colorful colonial streets of Cartagena, visitors can have a more safe visit by following useful safety tips. Here are some of the tips we have for anyone traveling to Cartagena.
Beware of Over-friendly Locals – Colombians are known to be very friendly, but there is a line between friendly and over-friendly. The over-friendly locals are typically the ones that aren't so friendly after all and have hidden intentions. Be careful of anyone that approaches you, calls you a friend, tells you how much he loves the country you are from, and has a cousin that lives in the same country as you!
Purchase Travel Insurance – I always purchase travel insurance when I visit Colombia because though nothing might happen to me, the peace of mind is worth every penny. It allows you to fully enjoy what Cartagena has to offer! ✔️ Check out our recommended travel insurance here!
Don't Fight Back If You Are Robbed – Human instinct is to fight back if you are ever in danger, but in Cartagena, that is how you get into danger. If someone robs you, they are going to rob you with a weapon like a gun or a knife. Don't fight back because the criminals are not afraid to use their weapons.
Don't Buy Drugs – Some people go to Colombia for narco-tourism, aka to buy drugs. I'm not here to trust but buying drugs in Cartagena makes you an easy target. Not only does the drug dealer know that you have money, but he'll also know that you are likely going to be under the influence later in the night, which will make you an easy target for pickpockets. Plus, the police and drug dealers sometimes work together. Once you purchase some drugs, the police officers will be waiting for you around the corner. And when they find drugs on you, they'll extort you for a lot of money or threaten to send you to the police station.
Don't Dress Like You Have Money – This safety tip should be for any travelers that are visiting poor countries. If you dress like you have money, you'll draw more attention to yourself, and you never want that when the safety at the place isn't the best. Keep your fancy Rolex at home and dress like the locals.
Don't Wave Your Fancy Electronics Around – This is an addition to tip #5. If you have a fancy camera, don't wave it around everywhere you go. This goes for things like drones and even the latest version of the iPhone. Anything to draw less attention to you is a good thing.
Learn Spanish – Most of the locals in Cartagena do not speak English. So by learning a little bit of Spanish, you can have simple conversations with the locals and even get out of sketchy situations.
Get A Sim Card – One of the easiest ways to draw attention to yourself is by looking like a lost tourist. Having a sim card will ensure you'll always have Google Maps with you whenever you need it. Plus, you can order a ride via Uber or Cabify.
Take Uber, Not Taxis – As we've mentioned, taxi drivers might scam you or even rob you. Taxi-hailing apps such as Uber and Cabify solve that problem, so you don't have to walk in around alone in the middle of the night or risk getting into a sketchy taxi.
Travel In Groups – As someone that has solo traveled in Colombia and never had any problems, I still recommend traveling in groups. Most of the horror stories I've heard were from solo travelers, and having a group means you'll be accountable for each other in a foreign country.
---
Safety In Cartagena FAQs
Is The Tap Water Safe to Drink In Cartagena?
Surprisingly, tap water is safe to drink in Cartagena and most of Colombia. But is the taste good? Not exactly. I drank tap water in Cartagena and wasn't sick afterward, but the bottled water felt more hydrating.
Is there Uber In Cartagena?
Technically, there is Uber in Cartagena but its legality is an issue. Locals see Uber drivers as taking away business from the taxi industry, so you might need to be cautious when taking an Uber. Cabify is a bit better because you can call taxis via the app and have a pre-determined price beforehand.
Is Cartagena or Medellin safer?
When it comes to the overall city, Medellin is a much safer city than Cartagena. But when you compare downtown Medellin to the historic center of Cartagena, Cartagena wins. There are unsafe and safe areas in both cities, and tourists can stay safe in both cities if they come prepared.
Is Cartagena Worth Visiting?
Absolutely! The Walled City of Cartagena is a UNESCO World Heritage Site. The city is filled with beautiful colonial charm from its historical buildings to the massive Castillo San Felipe de Barajas Castle overwatching the city. Just a short drive from the historic center are beautiful Caribbean beaches where visitors can go for a refreshing swim or sunbathe!
---
As you can see, Cartagena can be a safe place to visit in Colombia. As long as you have the proper precautions and are aware of the potential dangers, you are more likely to have a pleasant and safe trip! There is only so much you can do when it comes to safety.
Stay alert and use your common sense, but don't forget to have fun!
Disclaimer: Some of the links above are affiliate links. That means if you book or make a purchase through the links, we will earn a small commission at no extra cost to you! The money will help run this site! Thank you!