Salento, the land of some of the best Colombian coffee and giant wax palm trees, is one of the top tourist destinations in Colombia. In fact, no Colombia itinerary would be complete without a visit to this famous coffee town.

But what to do in Salento Colombia besides sampling the coffee and visiting the Cocora Valley? Worry not, the Quindio region where Salento is located is full of marvelous wonders. In this guide, you will find a variety of activities in Salento, from food to try, places to visit, and even traditional games to play!

Without further ado, here are the 9 best things to do in Salento, Colombia.
What To Do In Salento: 9 Best Things To Do In Salento, Colombia
1. Hike Cocora Valley And See The World's Tallest Wax Palm Trees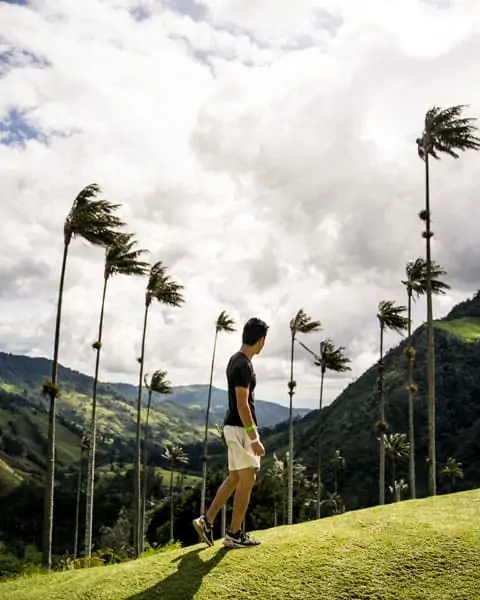 Hiking Cocora Valley, or Valle de Cocora in Spanish, is the No.1 thing to do in Salento. Travelers come from all over the world to Salento just to see Cocora Valley with their own eyes. Why? Because Cocora Valley is the home of the tallest wax palm trees in the entire world! They can grow up to 60m (200 feet), the height of a 14-story building!

When you arrive in Cocora Valley, you have two options to see the wax palms trees. Most people you meet will refer to them as the long and short loop.

The short loop means you go straight to the viewpoint of the wax palm trees, and return the same way. The long loop means you do an entire 5-6 hour hiking trail in the Cocora Valley.

Counterclockwise on this trail means you will see the wax palm trees last, and clockwise means you will see them first thing on your trail.

I did the long loop counterclockwise and I am glad I did. It was totally a breathtaking moment seeing the beautiful giants after hours of hiking.

If you are short on time or money (since you have to pay a few times on the long loop), then consider doing the short loop and going straight to the palm trees.
How to Get to Cocora Valley From Salento?
To get to Cocora Valley from Salento, you can either walk or take one of the Jeeps that leave frequently at Plaza de Bolivar. The Jeeps leave once they fill up so there is no schedule to it. Just show up, buy a ticket, and wait till it is your turn!
2. Stroll Along The Beautiful Calle Real, One Of The Most Popular Attractions In Salento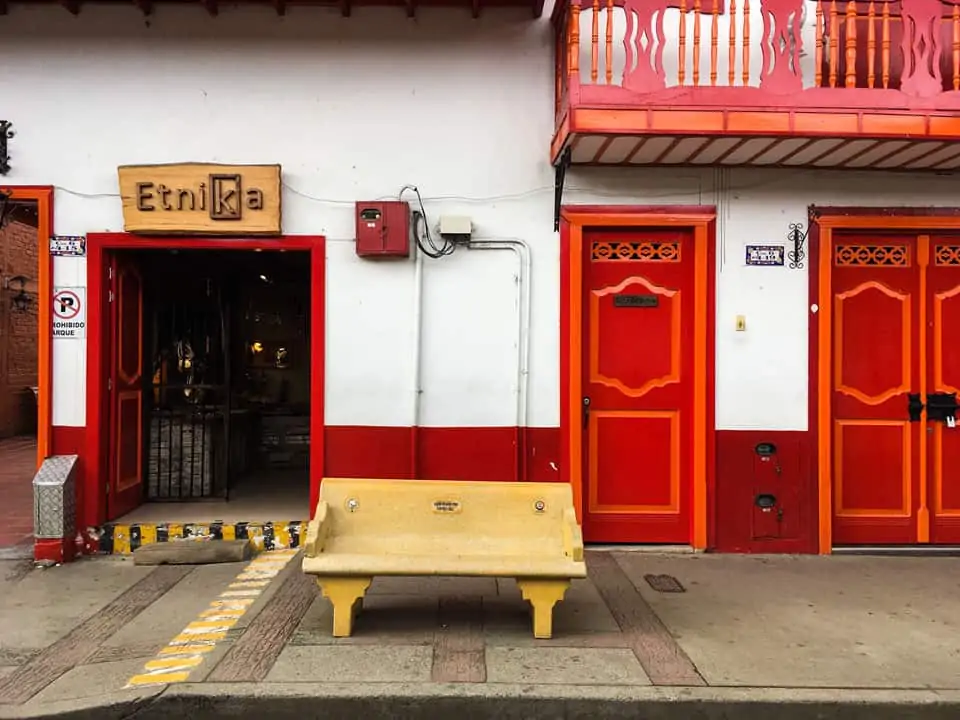 Calle Real is the "main" street that every town has. It is the street where you will find cute cafes, local Colombian food, boutique shops and souvenirs, along with some of the most colorful buildings in town.

The handicrafts you will encounter in Calle Real are some of the best you will find in the region.

Calle Real is something you must see in Salento. But luckily for you, it is located conveniently in town. Combine a visit to Calle Real with a stroll at the nearby Plaza de Bolivar, the main square and hotspot for locals to hang out in Salento!
3. Go On A Coffee Tour In Salento And Try Some Local Coffee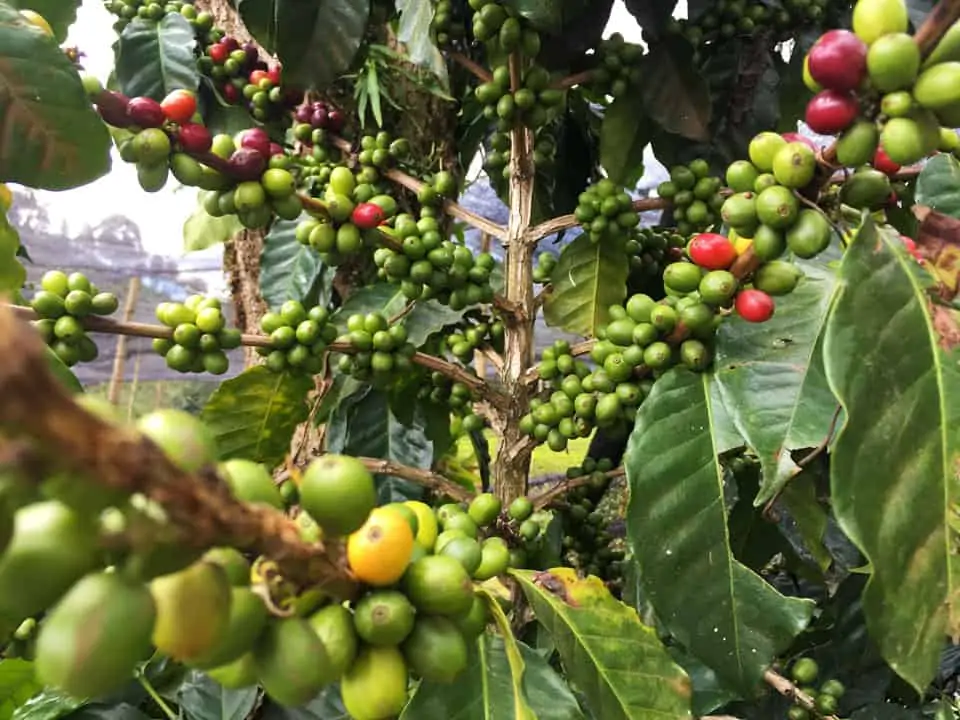 If you are visiting Colombia, you cannot leave without tasting a cup of coffee from the local region. Colombia's coffee is considered one of the best in the world due to ideal growing conditions and the minerals in the soil.

Luckily for you, Salento is located in the Quindio region, arguably the best coffee region in Colombia.

Therefore, it should go without saying that you have to visit one of the coffee farms while you are in Salento.

Every coffee farm in Colombia exports its coffee overseas because of how much more money they can earn. By visiting the coffee farms themselves, you get to try and buy high-quality coffee directly. That way, you are guaranteed to have the best quality Colombian coffee!
How/Where to Get the Coffee Tours in Salento?
Coffee tours can be found easily throughout the tour agencies in the town.

However, some of these coffee farms are not located too far from town and they offer pop-in coffee tours.

My personal recommendation is to go to Las Acacias Coffee Farm and Finca El Ocaso Salento on your own. They are both short hikes from the town Salento itself.
4. Go Up To Mirador De Salento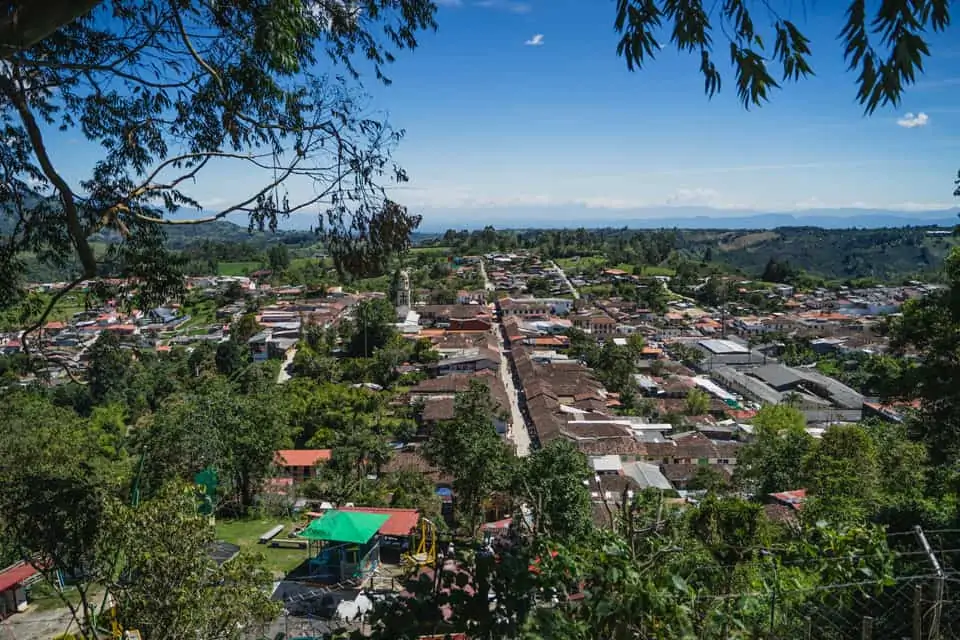 Interested in seeing the beautiful town of Salento from above? Then you have to check out the Mirador De Salento or the Viewpoint of Salento, one of the best places to visit in Salento!

Mirador Though not very creative or impressive with the name, I can guarantee you the view will leave you breathless. However, the way to the top of this viewpoint will also leave you breathless, literally.

The Mirador De Salento is located conveniently in town. Head down towards the end of Calle Real and you will find yourself at the bottom of a 238-step climb to the Mirador De Salento.

Two hundred thirty-eight steps later, you will not only see the entirety of Salento and the little traditional "paisa" houses but the lush nature that the Quindio coffee region is known for.
5. Visit Filandia, A Beautiful Colonial Town Nearby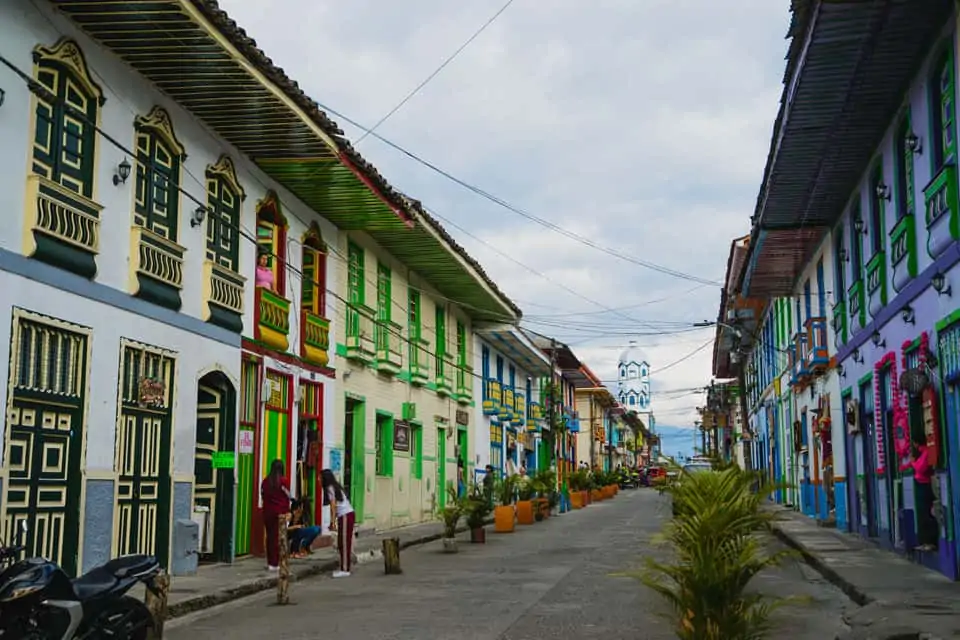 Filandia is a hidden gem that many travelers have not even heard of. Located only an hour away from Salento, you can visit Filandia as a day trip or for a few days.

Filandia is probably my second favorite town in all of Colombia, just behind the color colonial town Jardin.

Part of the reason is that they are very similar. Filandia has some of the most amazing nature, grass fields stretching beyond horizons that your eyes can reach, double waterfalls, and some of the best sunsets in Colombia.

If you stop by Filandia, make sure you try the famous restaurant, Helena Adentro, their eggplant appetizer is one of the best food I have tasted in Colombia. For the best coffee and sunset spot, check out Cultivar Cafe Restaurante, the view from there is incredible.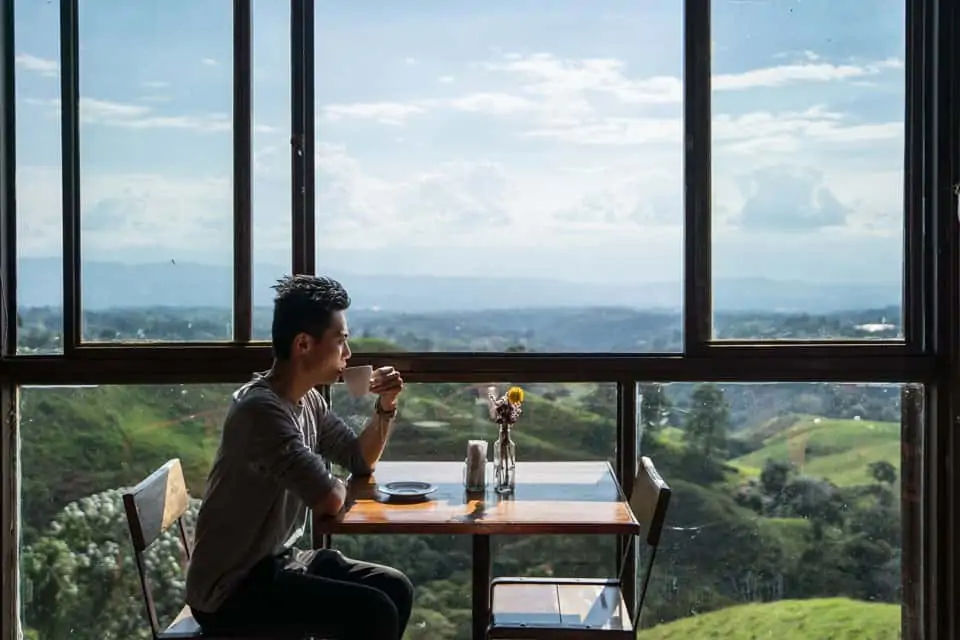 How to Get to Filandia from Salento?
To get to Filandia from Salento, head over to the main park of Salento, Plaza De Bolivar, the same place where you got your transportation to Cocora Valley. Tell the person at the booth that you want to go to Filandia and he or she will be able to assist you further.

6. Take A Short Hike To Waterfall Santa Rita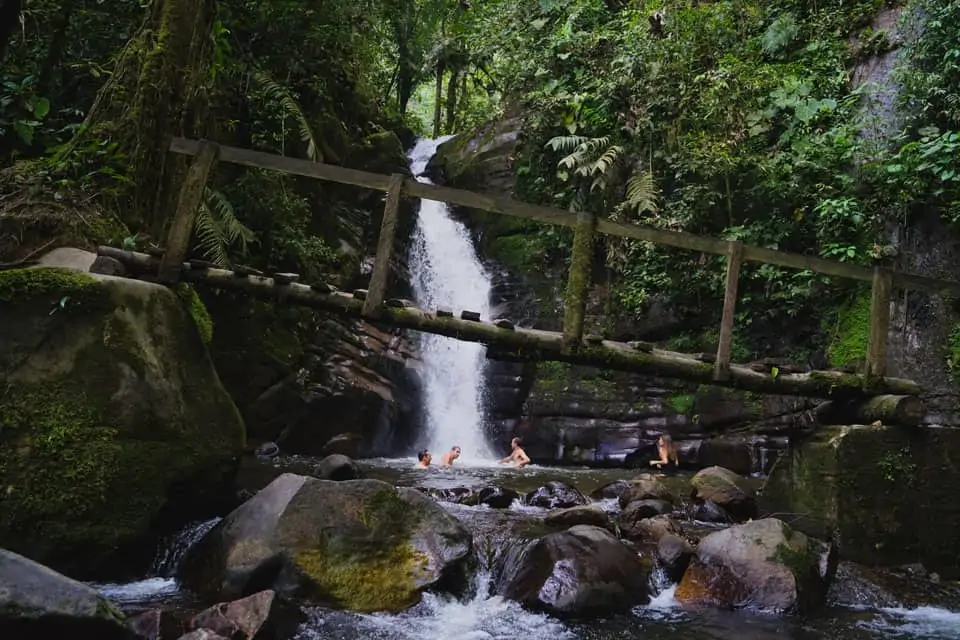 Salento is located in the rich coffee region surrounded by some of the lushest nature in the world. It shouldn't surprise you that it also has an amazing waterfall nearby, Santa Rita waterfall.

If the Colombia heat is proving to be a little too much to handle, why not take a short hike and bath in the freshwater of Santa Rita? Surrounded by nature on all sides, Santa Rita waterfall feels like a paradise in the jungle. Come with your friends, splash some water around, and have a good time.
How to Get to Santa Rita Waterfall from Salento?
The way to Santa Rita is about 1.5 hours from Salento. If you look on Google Maps, or maps.me, you will see two routes with roughly the same amount of time to get there. DO NOT take the route behind the Mirador De Salento! If you do, you have to pay in order to pass certain parts of the path and you have to cross a river, with no bridge. Take the path that's going out of Salento toward the main highway.
7. Visit The Acaime Hummingbird Sanctuary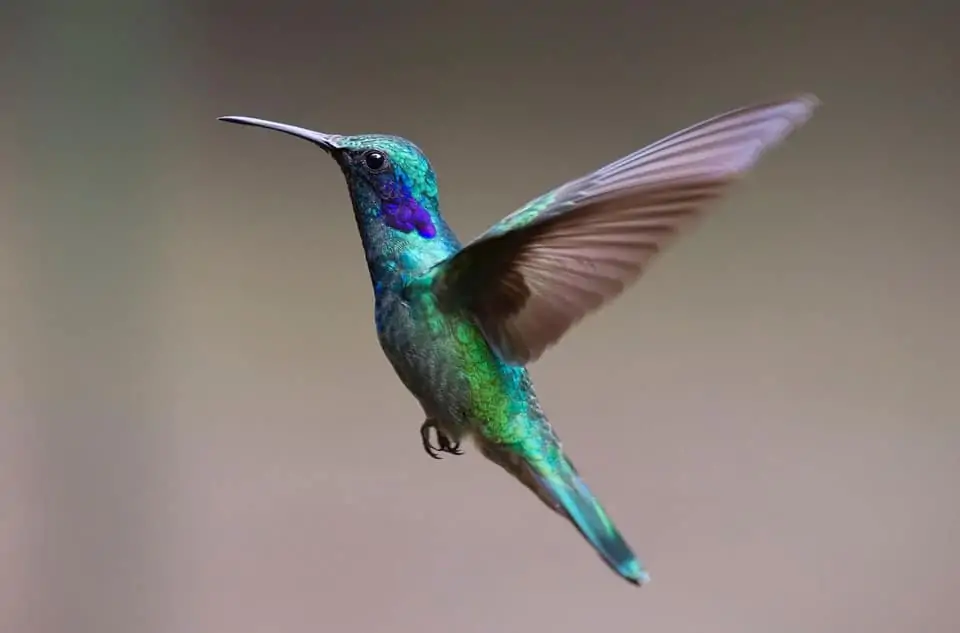 The Acaime Hummingbird Sanctuary is located in the Cocora Valley (Valle de Cocora) and can be reached on a 45-minute detour from the Valle de Cocora hiking loop.

If you are into hummingbirds, this is a place you cannot miss. Admire the hummingbirds as they fly freely over your head. Sip on some of the best local coffee and sample some of the cheese from the region. The Acaime Hummingbird Sanctuary is a place worth checking out in when you are in Salento.
How to Get to Acaime Hummingbird Sanctuary from Salento?
As I said, The Acaime Hummingbird Sanctuary is located in Cocora Valley. The only way to reach it is through hiking the Cocora Valley long loop. Start the loop counterclockwise and about 2 hours in you will arrive at a fork.

Take the path to the right and you will arrive at Acaime Hummingbird Sanctuary in about 45 minutes or so. Do note that by adding this detour, you will add an additional 1.5 hour to 2 hours to the already demanding 5-6 hour loop at Cocora Valley itself.
8. Eat Trout (Trucha), The Famous Local Fish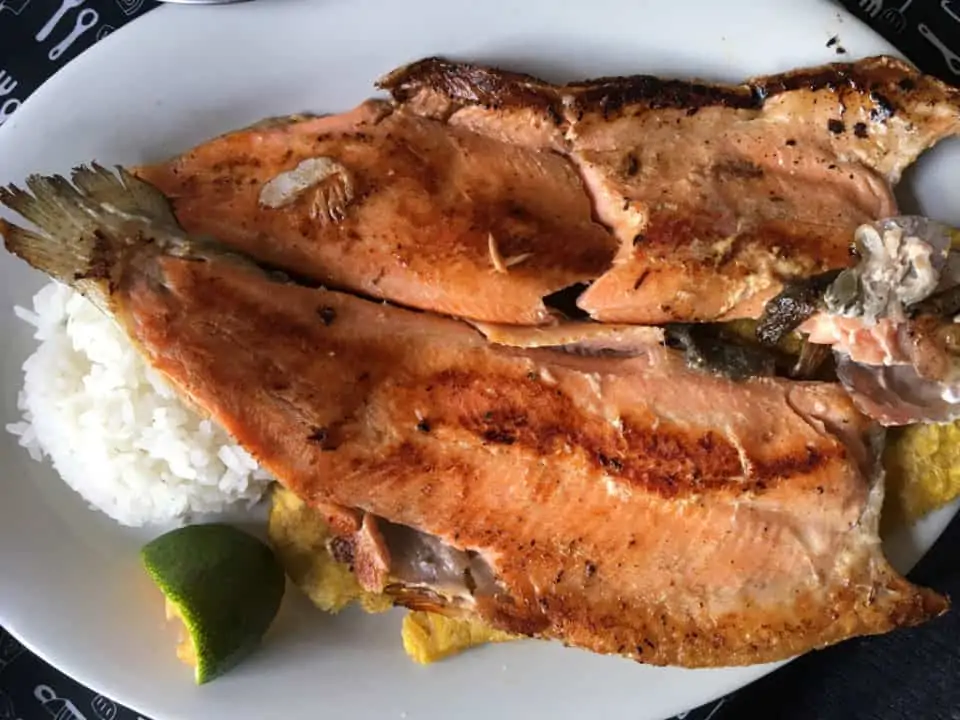 Trout, or trucha in Spanish, might seem like a common plain dish. However, trout is a delicacy and one of the many traditional Colombian dishes, especially in the Quindio region where Salento is located.

That is because of the many trout farms that are located in the region. Using the pure water from the fresh streams in the mountains, the result is some of the most delicious trout you will ever taste.
Where Can You Find Trucha in Salento?
You can find trucha at almost every restaurant in Salento. Calle Real has plenty of restaurants that serve some of the best truchas in the area. Plaza de Bolivar will sometimes have food trucks that sell trucha cooked in many different ways. My favorite is definitely fried or with garlic!
9. Play Tejo, Colombia's National Sport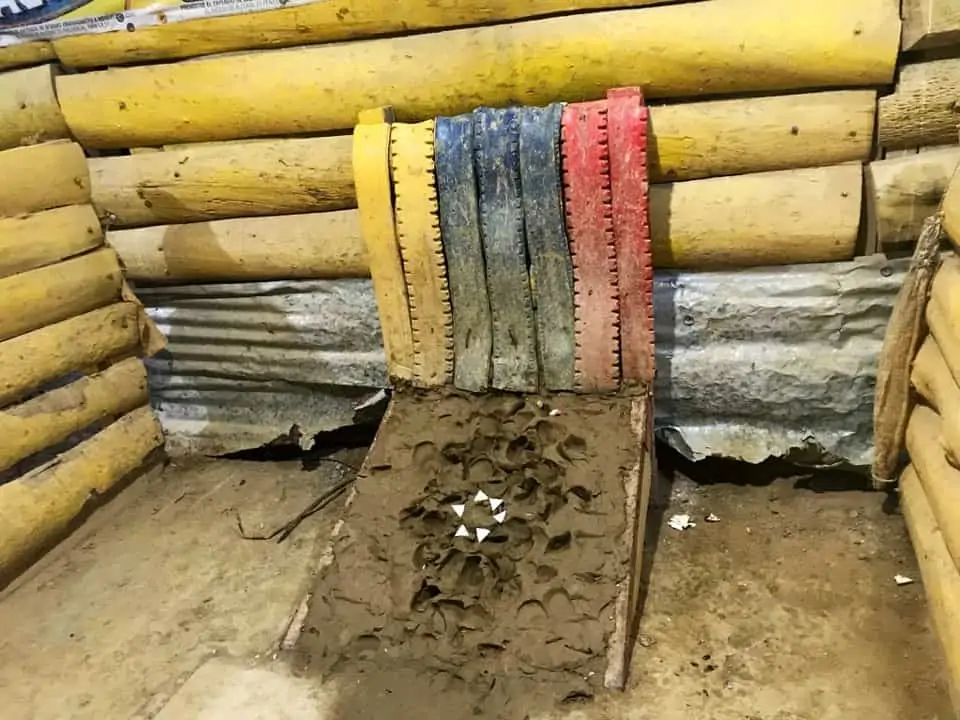 Tejo is a traditional Colombian game played using gunpowder and explosives. Yes, I said it right. EXPLOSIVES!! The game is usually played in a bar while chugging tons of beer and alcohol. At this point, you might think Tejo is a recipe for disaster, and you are probably right. However, the game is full of fun and is totally safe.

Tejo is the national Colombia sport and dates back to the pre-Colombian era. It is the one thing you must do in Salento, or in Colombia in general.
Where Can You Play Tejo in Salento?
Cancha de Tejos Los Amigos is the #1 spot in Salento to play Tejo. It is a bar where you will meet local Colombians as well as travelers from around the world. The beers are affordable here and the staff will teach you how to play Tejo!

How Long Should You Stay In Salento Colombia?
I recommend staying in Salento for at 1-2. One day is technically enough to see the best attractions in Salento but you will be rushed. It would involve a very early start to hike Cocora Valley and then come back in the afternoon and go on a coffee tour.

As a result, you should spend 2 days in Salento. One day for Cocora Valley and the other day for a coffee farm tour and exploring the town itself.
Where To Stay In Salento Colombia
Best Hostel in Salento – Coffee Tree Boutique Hostel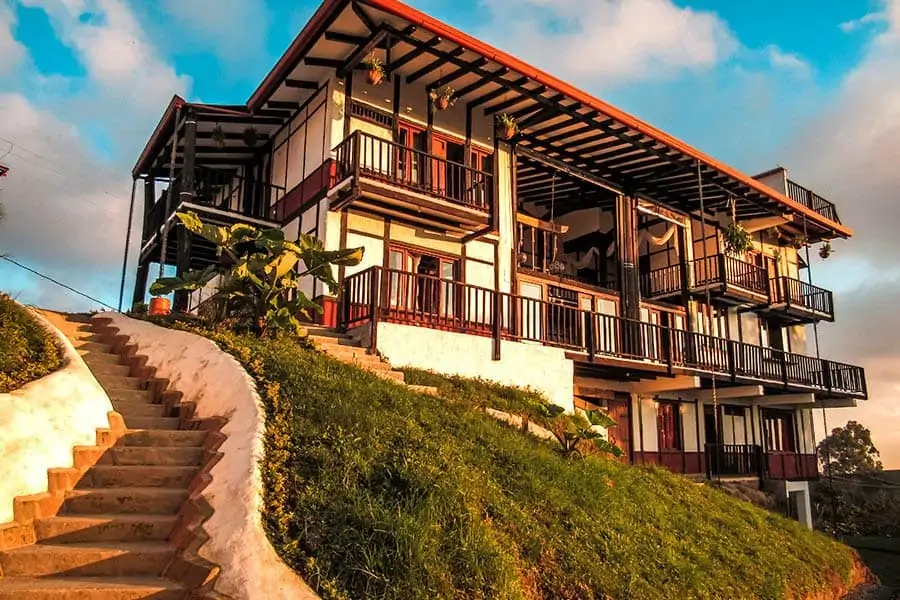 Coffee Tree Boutique Hostel is arguably the best hostel in Salento. Don't let the price fool you. Coffee Tree Boutique hostel is an amazing hostel with some of the best views of Salento on the balcony. Did I mention the fabulous breakfast that is included? It also has family-styled private rooms.

Click here for more details!

Best Airbnb in Salento – Real Traditional Salento House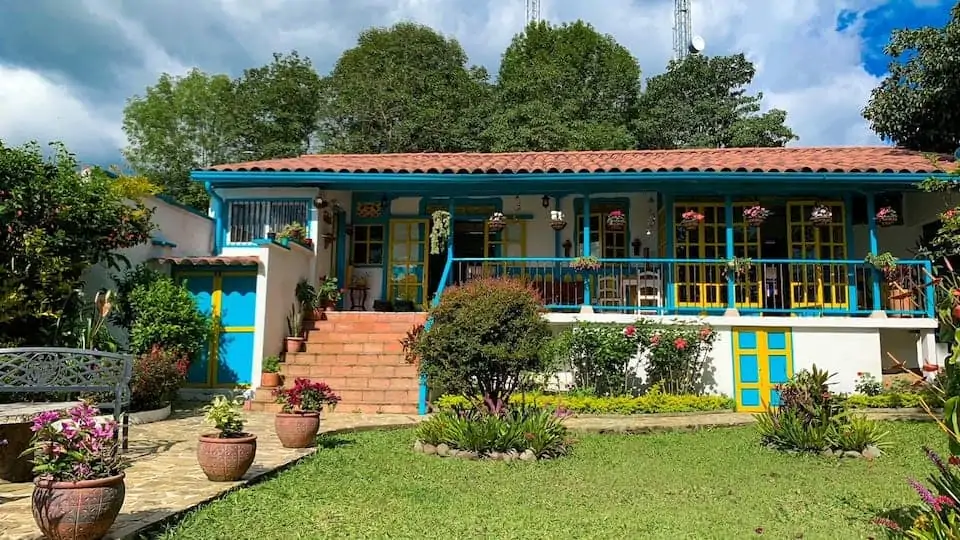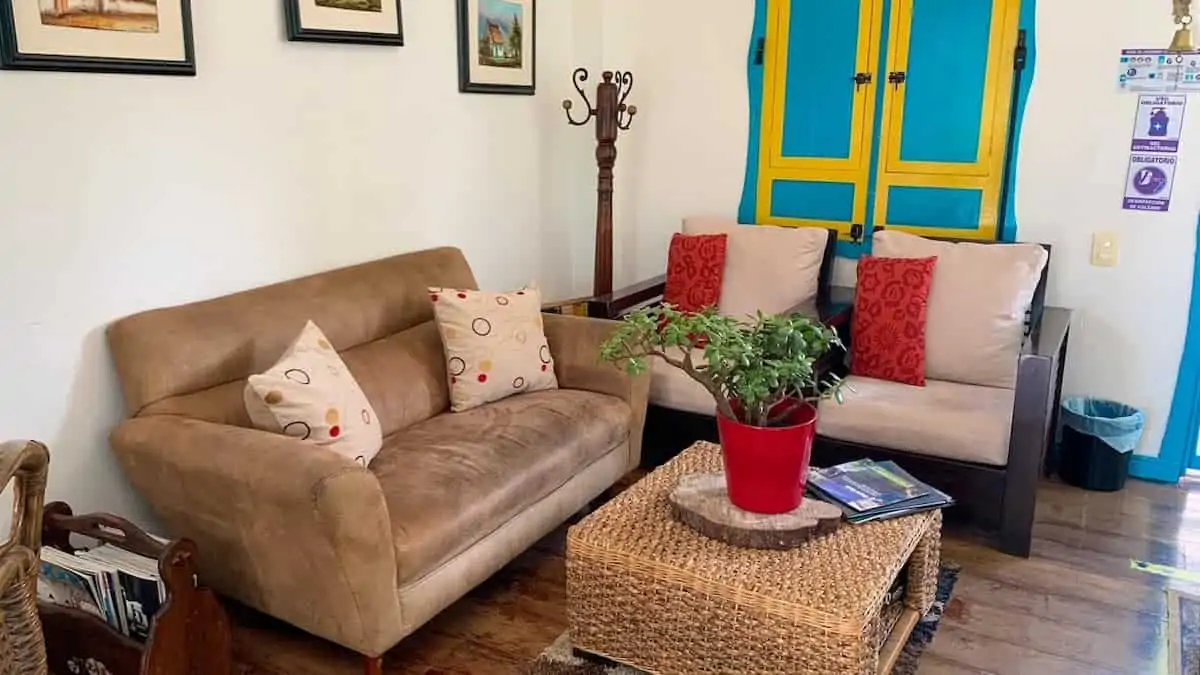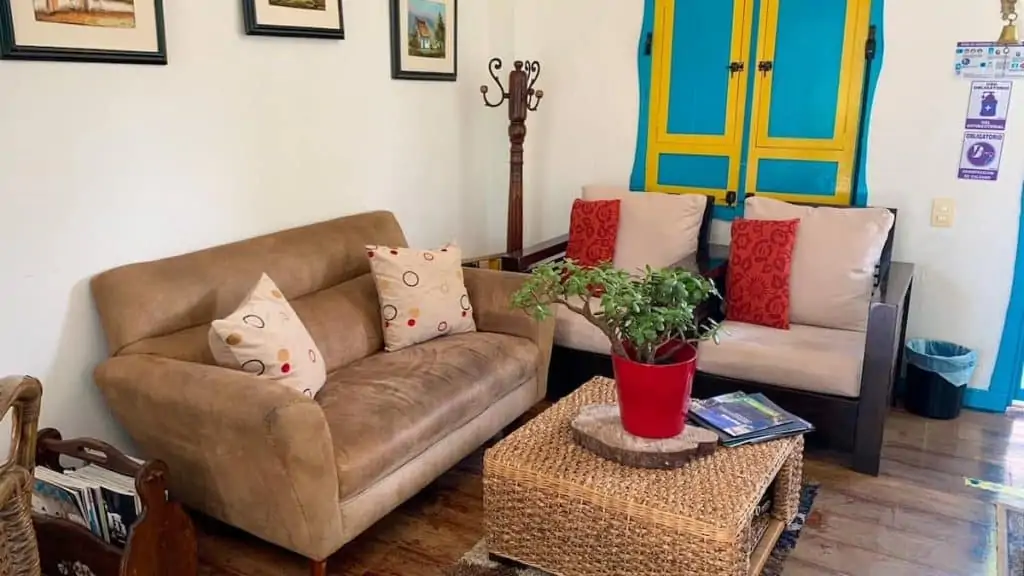 (Images Courtesy of Airbnb)

To fully immerse yourself in the Colombia experience, we recommend staying in a traditional house in Salento! Luckily, you can do that with Airbnb. This Salento Airbnb features pretty white tiles and a colorful roof, typical to that of a traditional house in the region!

Featuring 3 bedrooms, this Airbnb in Salento can comfortably accommodate 9 guests, allowing them to enjoy incredible amenities such as a lush backyard with your own personal coffee plants, a smart TV with Netflix, laundry machines and more!

Located near Calle Real, its ideal location offers guests ease of access to the best things Salento has to offer!

Click here for more info!
Best Hotel in Salento – Casa De Las Dos Palmas
Casa De Las Dos Palmas is a small and lovely boutique hotel with some of the cutest decors in Salento. Everything is perfect from the free breakfast to the staff. Did I mention the jacuzzi that will rejuvenate your body after the long hikes?

Click here for more details!
Like this post? Don't forget to save it on Pinterest! ?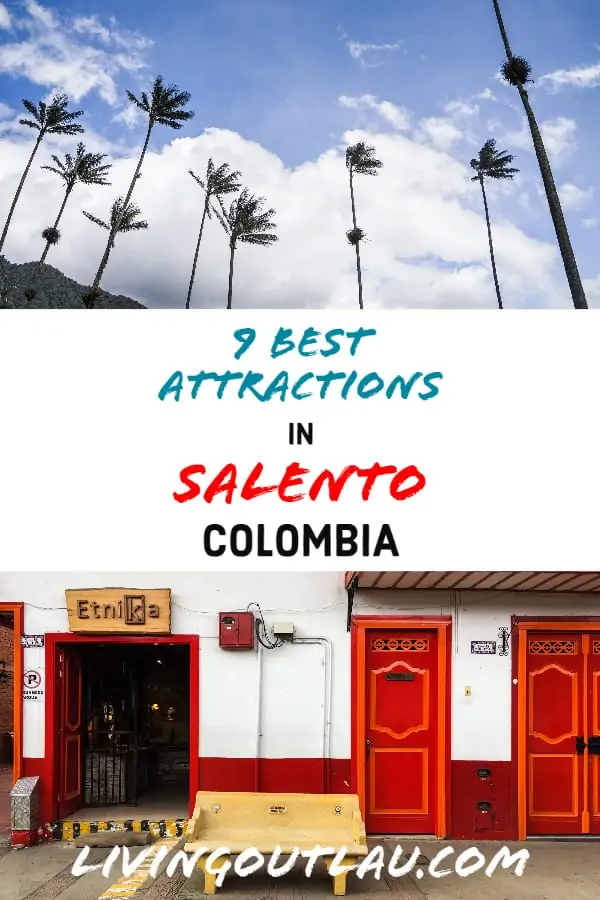 There you have it, the 9 TOP things to do in Salento Colombia today.

If you have any questions or concerns about Salento, Colombia, don't be afraid to reach out or leave a comment!

Enjoy Colombia and safe travels!
Disclaimer: Some of the links above are affiliate links. That means if you book or make a purchase through the links, we will earn a small commission at no extra cost to you! The money will help run this site! Thank you!