Is Medellin safe to visit? Generally, yes, Medellin is a safe city to visit, but travelers must be extra cautious.
Though Medellin was once the heart of the most dangerous city in the world, the city has become more and more popular with tourists. This is because Colombia has put the utmost effort into learning from its past and not repeating the same mistake.
Nowadays, Medellin is a lot safer than it was in the past and a popular destination for workations and digital nomads.
But exactly how safe is Medellin? After all, no city is completely safe and especially not one in South America. Especially with the 2021 Colombia protests, are tourists still safe in Medellin?
The truth is that although Medellin is generally very safe, there are plenty of dangers that lurk below. Crime is still somewhat prevalent in the city and there are dangerous neighborhoods in Medellin, especially at night.
That is why we have written this comprehensive safety guide to one of the most dynamic cities in South America, "The City of Eternal Spring", Medellin.
---
The History Of Crime and Safety In Medellin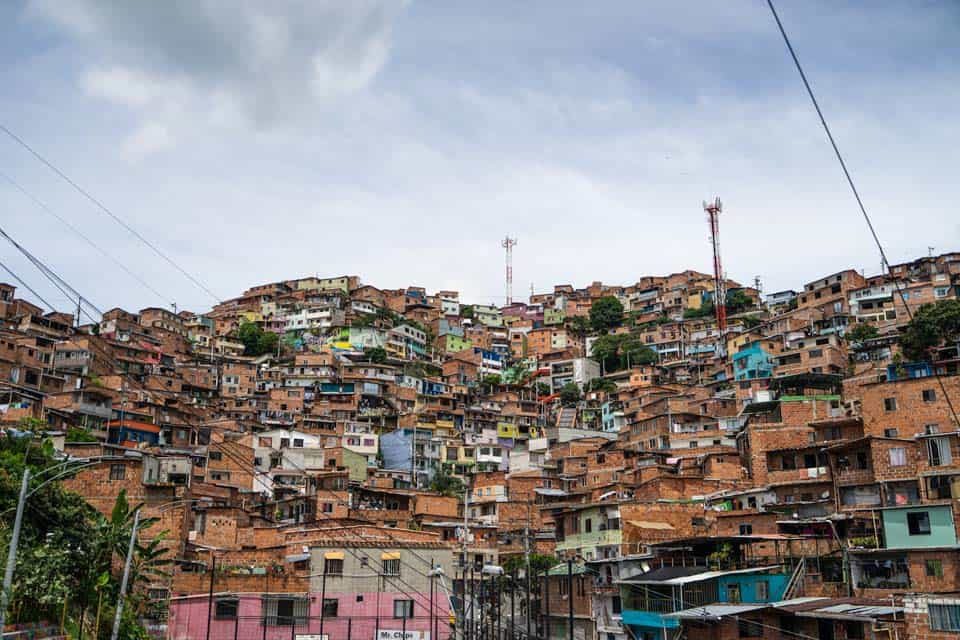 Safety in Medellin has improved significantly in recent years. However, the city still has a bad reputation when it comes to safety. This is largely due to the fact that Pablo Escobar and the narcos cartels used to run the city. In 1993, the homicide rate in Colombia was the highest in the world, and Medellin's rate was double that.
However, things have changed dramatically in recent years. Colombian government has made a concerted effort to improve safety and security in the city. This has included hiring more police officers and investing in social programs to try and reduce crime.
However, the COVID-19 pandemic has undone some of the safety achievements in Colombia. The pandemic has caused my people to lose their jobs. The tourism sector was hit majorly, and poverty spread through the country. This widespread poverty raises crime.
Combined with the 2021 Colombian protest, the city is on the road to healing again. It is now a little bit safer than it was in 2021, but visitors must be vigilant when visiting Medellin.
---
Is Medellin Safe For Solo Travelers?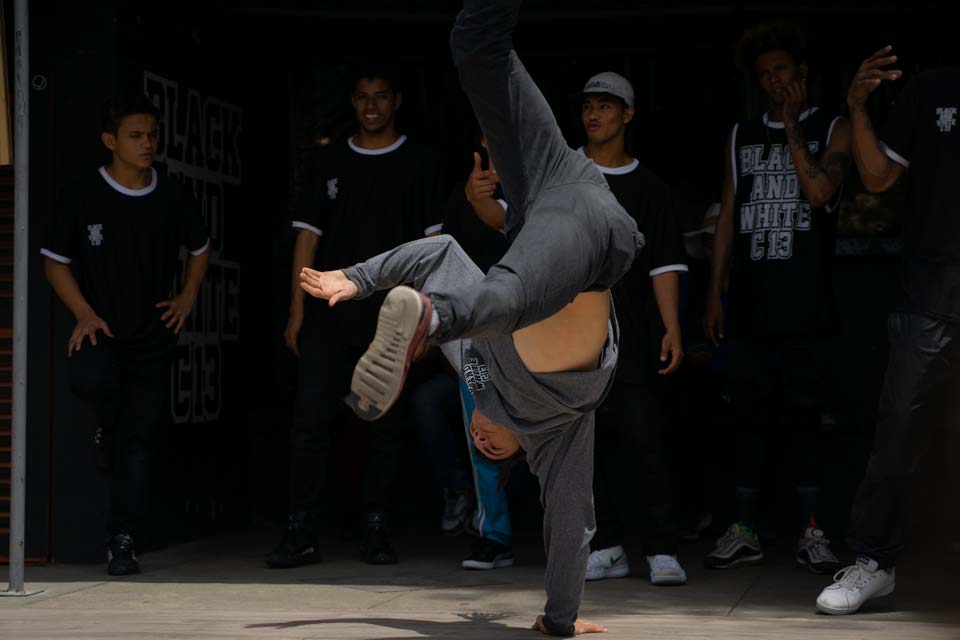 After traveling Colombia extensively as a solo traveler, I found that Medellin is fairly safe for solo travelers. That is also after speaking with other solo travelers, and most of them have not encountered any dangerous situations.
When it comes to safety for solo travelers in Medellin, you are most likely going to attract more attention than if you were in a group. This doesn't necessarily make you more at risk, especially if you mind your own business and stay alert.
To maximize your safety, make sure you are in one of the safer neighborhoods in Medellin. El Poblado is one of the safest areas for solo travelers, plus there are plenty of hostels there for you to make some new friends. Traveling in a group is always safer than traveling solo in Medellin.
We always recommend travel insurance when you are traveling in Colombia.
Check out our recommended travel insurance company here!
---
Is Medellin Safe For Female Travelers?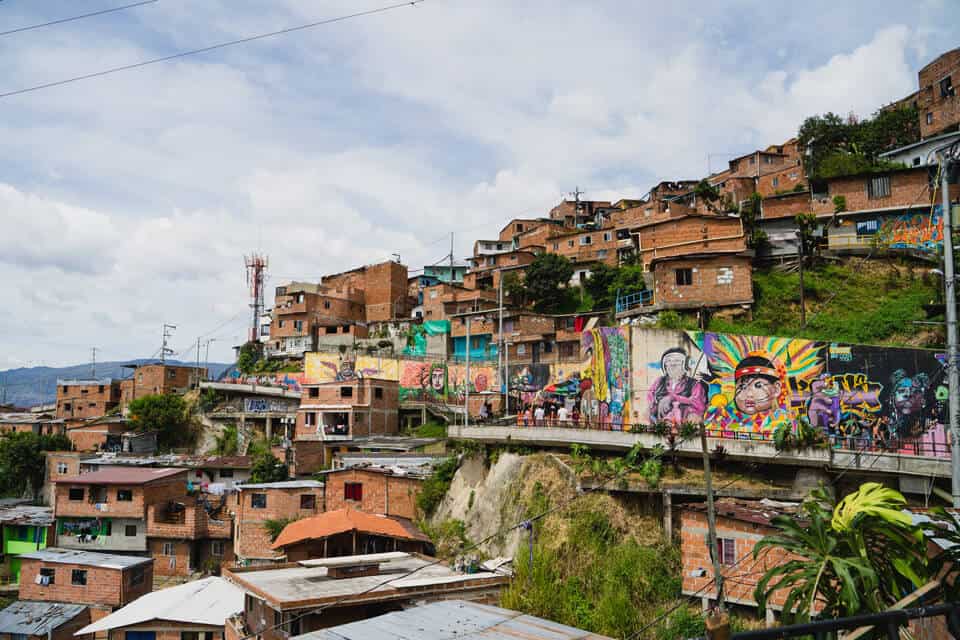 Medellin is generally safe for female travelers, but it is important to be aware of the machismo culture and to take precautions against harassment and catcalling. When that happens, it is best to just ignore them or respectfully decline if their approaches are too forward.
Use common sense when traveling, be aware of what's around you, and avoid walking alone at night. Medellin is a popular backpacking destination for solo female travelers, so see if you can make a friend or two at one of the hostels to travel with!
Female travelers should be cautious of overly nice locals. Though Colombians are known for being very friendly, some do have hidden intentions. Always stay alert and don't put yourself in a situation where you cannot defend yourself.
When going out at night, it is even more important that you watch your drinks. Drink spiking isn't exactly rare in Medellin, and female tourists are typically the target.
---
Is Medellin Safe At Night?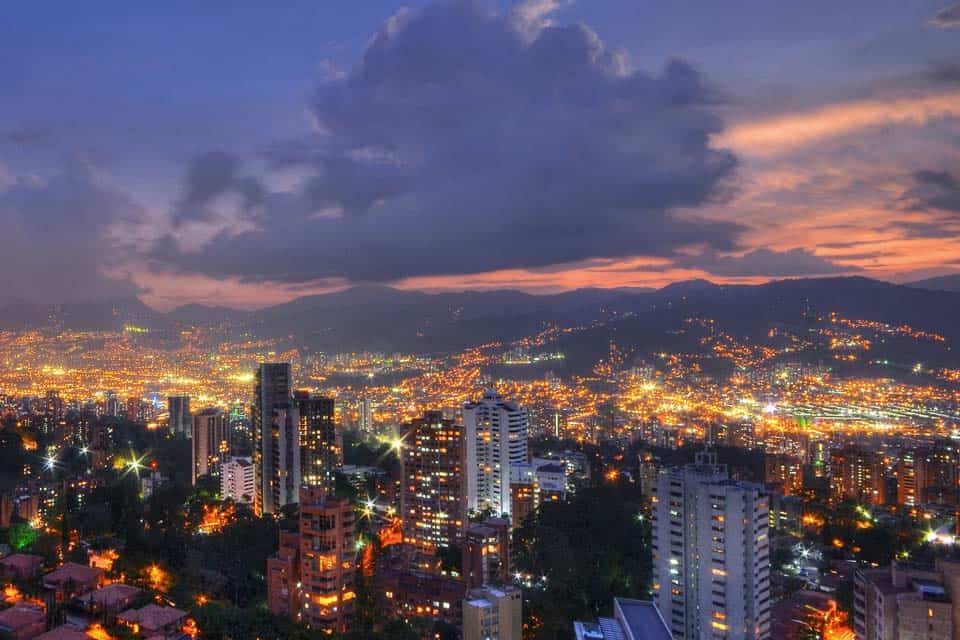 While Medellin is generally quite safe in the daytime, it is not very safe at night. Walking around at night in one of the more affluential neighborhoods in Medellin such as El Poblado and Laureles will generally be okay, but we recommend you to take an Uber if you can.
While these areas are wealthier and have more police presence, the thieves and criminals know that the rich tourists and locals are there.
If you are walking alone at night, you might get your bag snatched or straight-up robbed. Avoid dark narrow alleys and be aware of your surroundings at all times.
Medellin's nightlife is vibrant and lots of fun, but it is also the easiest way for travelers to become victims of crime. Pickpockets and petty theft are common in nightclubs and bars, and your drinks might even get spiked so criminals can have an easier time robbing you.
It is not impossible to stay safe in Medellin at night, but travelers will need to be extra cautious.
---
Is Downtown Medellin Safe?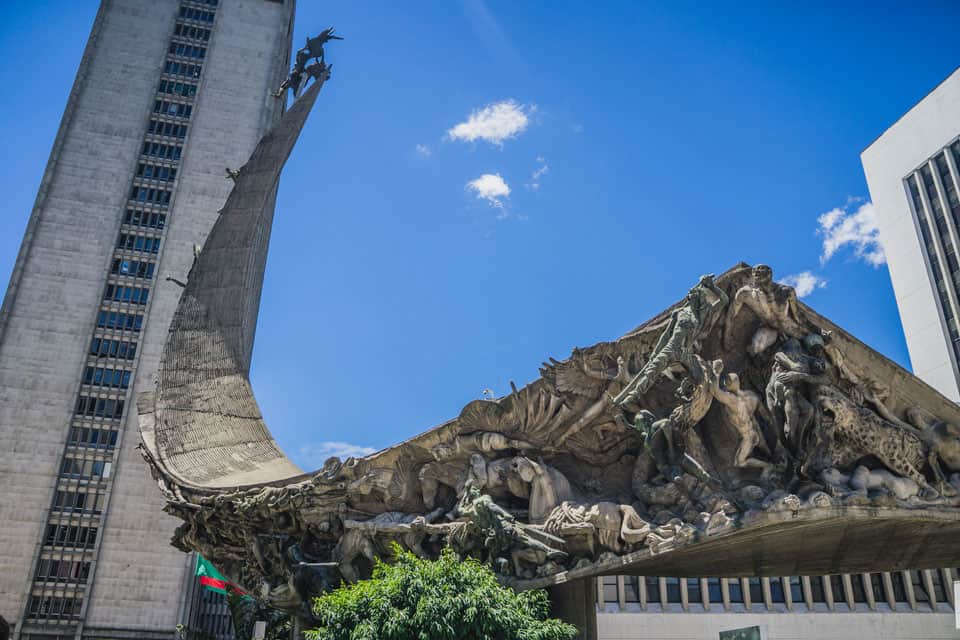 Downtown Medellin, otherwise known as the center of Medellin (or La Candelaria in Spanish), is a neighborhood with some of the best things to do in Medellin such as Plaza Botero and tons of shopping centers.
Unfortunately, it is the most dangerous area in Medellin. Though there is a high police presence, there are plenty of thieves and pickpockets that prey on unaware tourists or even locals.
In the daytime, Downtown Medellin is relatively safe when compared to nighttime. But visitors will still need to be aware of their surroundings, especially since the area is so crowded and there is so much going on.
At night, DO NOT go to Downtown Medellin unless you know what you are doing. Armed robberies are not uncommon at night, and if you are a typical gringo, you are very likely to get into trouble. If you must visit, take an Uber and make sure you minimize the time you are on the streets.
With that said, Downtown Medellin is quite an interesting place to visit in the daytime. It is unashamedly the Colombian way of life and the cultural center of Medellin. There are many walking tours that visit this area of Medellin if you have safety concerns.
---
What Are The Safest Areas In Medellin?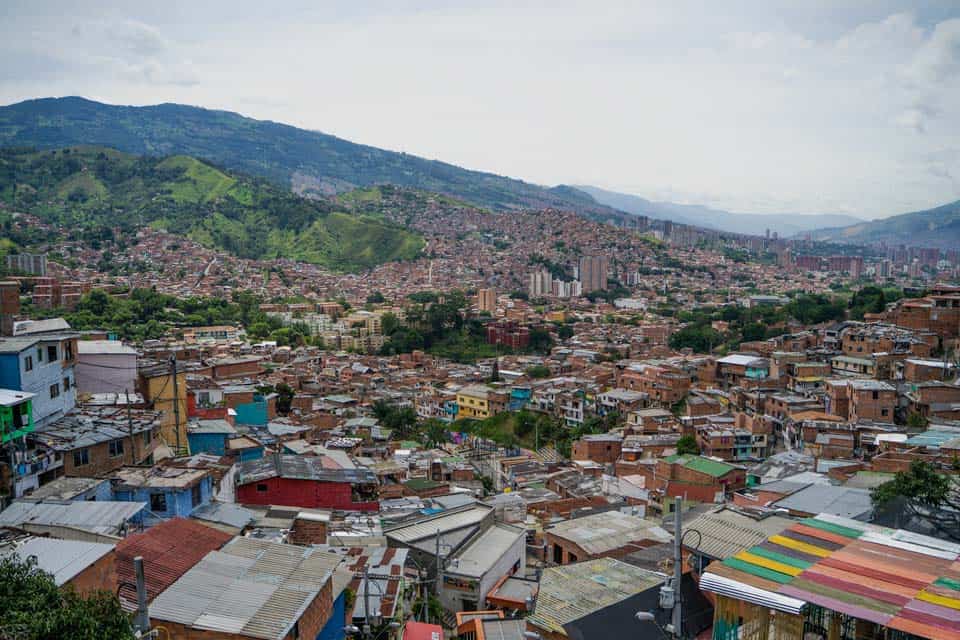 One of the best ways to stay safe(r) in Medellin is to stay in one of the safest neighborhoods.
In general, these are the safest areas in Medellin:
El Poblado
Laureles
Envigado
Sabaneta
Of these four neighborhoods, El Poblado is the most popular amongst tourists since it has the best nightlife, restaurants, and hotels. However, some tourists might find that El Poblado is too touristy and lacks aspects of Colombian culture.
Laureles is a great choice for those looking for a more laid-back atmosphere, and visitors will find a good mix of locals and tourists. It is also home to the football stadium, so visitors can catch a game if they want to. Colombians are crazy about football!
Envigado and Sabaneta are perfect for budget travelers and families. Though these two areas are safe, there isn't much to do there.
---
Is Public Transportation Safe In Medellin?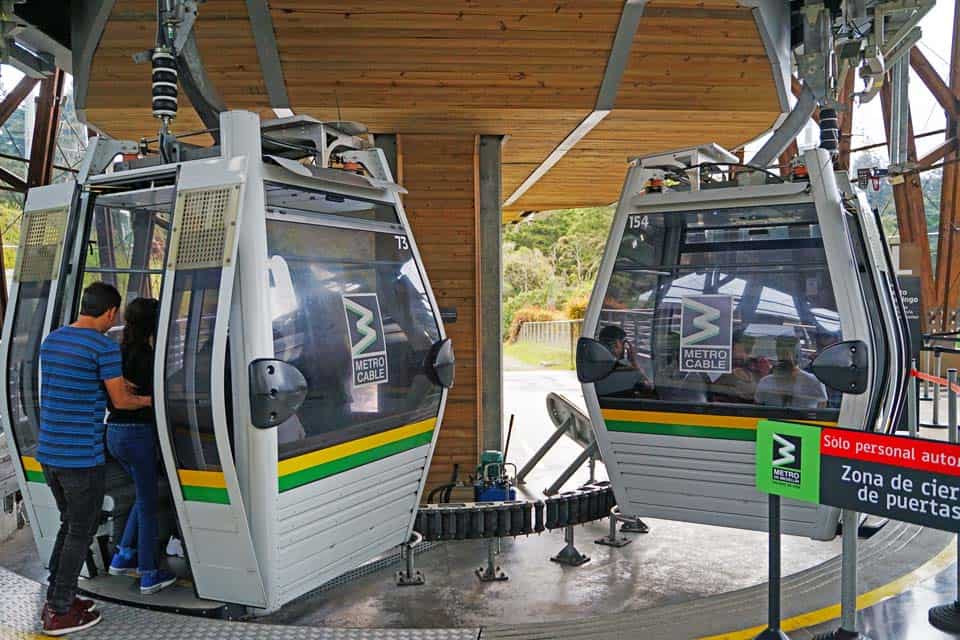 Medellin has four main types of public transportation:
Metro
MetroCable
MetroPlus
Public Buses
Surprisingly, public transportation in Medellin is very safe, which is very unlike Latin America. The safest mode is the Metro, which is the only one in all of Colombia. In fact, the Metro is one of the things that local Colombians are proud of, as it is a sign of a hopeful future and a better life.
Generally speaking, tourists do not have to worry about their safety when using public transport in Medellin, but it is always good to stay alert! If you are visiting the capital city, the public transit there is not safe in Bogota.
Read More: 13 Safest Places In Colombia To Visit
---
Safety Tips For Visiting Medellin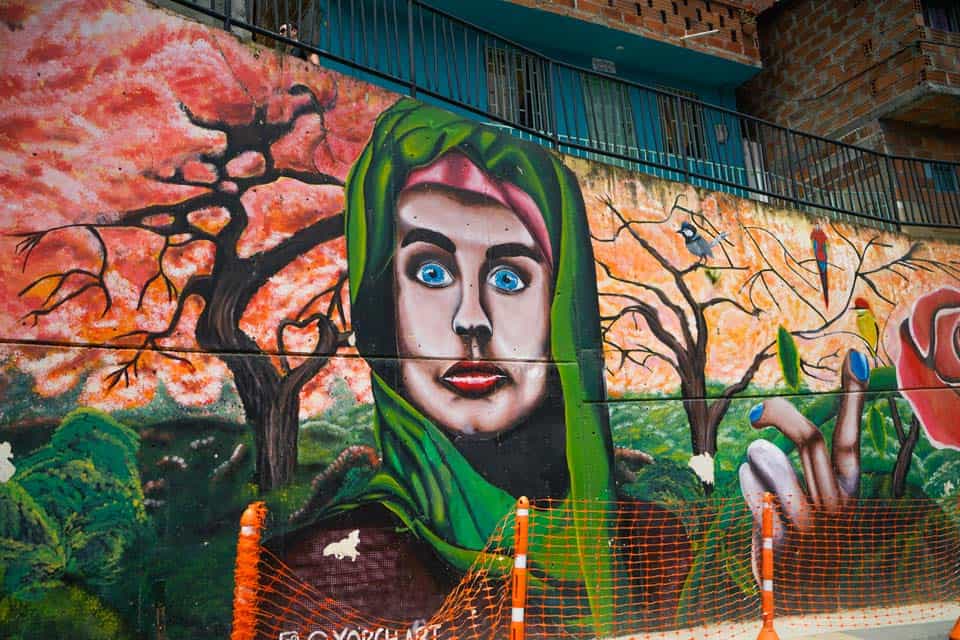 As we have mentioned, Medellin can be safe as long as you know what to do and what not to do. Here are some of our favorite tips for staying safe in the City of Eternal Spring:
Avoid Walking Alone Around At Night – Without a doubt, nighttime is when most of the crime in Medellin happens. That is why you need to be extra cautious when walking around at night, especially if you are alone and a female. We recommend taking an Uber if you can.
Be Extra Cautious When Visiting Downtown Medellin – The most dangerous area in Medellin is Downtown Medellin. When visiting, make sure you keep an eye on your belongings or anyone acting suspiciously. Be careful of extra friendly locals, as they might have hidden intentions. Don't go to the Center of Medellin at night.
Don't Flash Your Valuables Around – If you have expensive electronics or accessories, try not to show them off in public. Not only will this help you avoid getting robbed, but it can also help you blend in more with the locals.
Avoid Controversial Topics – Colombia has a troubled past, and there are still tensions between different groups of society. Topics such as the FARC and Pablo Escobar should be avoided. There are groups of people in Medellin that still see Pablo Escober as a hero as he provided housing for families by then.
Take An Uber and Not A Taxi When You Can – I've taken both Ubers and taxis in Medellin and found both of them pretty safe, but I've heard of people getting scammed or even robbed at knifepoint at night in a taxi. Uber is a much safer alternative, or better yet, Didi.
Watch Your Belongings, Especially When You Are Out – Nightclubs and bars are typically where tourists become victims of crimes such as petty theft and pickpockets. Keep an eye on your belongings, especially your drink to make sure no one spikes it.
Don't take More Than What You Need When Going Out – Just in case you do get robbed, you won't be losing more than you need to. I usually just take my phone, keys, cash, ID, and a credit card when I am out at night. Never take your passport with you when going out at night.
Don't Accept Drugs – Medellin has a reputation for narco-tourism, and many tourists do come for that. But that is one of the easiest ways for travelers to get into trouble with the police. If someone offers you drugs on the street or at a nightclub (and they will), say no thank you (no gracias in Spanish). The drug dealer is sometimes working with the police to put you behind bars or to extort money from you.
Don't Get Too Drunk – This should go without saying. If you do anything that makes you look like an easy target, such as getting too under the influence, then you'll become a target. You might be tempted to take shots after shots to impress your new Colombian friends at a bar, but make sure you don't get too intoxicated.
Don't Fight Back If you Are Robbed – When you are robbed, the first instinct is to fight back. But in Medellin (and most of Colombia), that is the last thing you want to do. Just give them what they want and let them go. The last thing you want is to get shot or stabbed over a few dollars or your phone.
Purchase Travel Insurance – When I visited Medellin, I was worried about its safety, which made me realize how much I was missing out on this incredible city. So what I did was give myself peace of mind by purchasing travel insurance. I would recommend you to do the same if you are worried! ✔️ Check out our recommended travel insurance here!
---
Safety In Medellin FAQs
Is It Safe To Walk Around Medellin?
During the day, it is usually safe to walk around most areas of Medellin, but you should still be aware of bag-snatchers and pickpockets. At night, it is a little bit more dangerous, and we recommend taking an Uber or taxi instead, especially if you are alone.
Are Taxis Safe in Medellin?
Taxis are generally safe in Medellin, but we recommend taking an Uber instead. There have been reports of tourists getting scammed by taxi drivers, some have even been robbed at knifepoint. This typically happens at night when the driver sees that you are intoxicated and cannot fight back. It is also more common for people traveling solo.
Is The Tap Water Safe In Medellin?
Surprisingly, one of the best things about Medellin is that its tap water is completely safe to drink, and not only for locals. The taste is also pretty good, though some might find it a little bit too chlorinated. Personally, we loved the quality of the tap water in Medellin and never had any issues with it.
Is There Natural Disaster In Medellin?
The City of Eternal Spring typically doesn't see lots of natural disasters, but as the weather pattern gets more erratic throughout the years, some do happen in Medellin. The most likely natural disaster you'll encounter is probably heavy rain and flooding, with the most recent event in April 2022.
Is Poblado In Medellin Safe?
No neighborhood in Medellin is absolutely safe, but you'll have the best chances when it comes to safety in Poblado. This neighborhood is one of the safest areas of the city, as it is where most of the affluent Colombians hang out. There is plenty of police presence in the area as well as expats that live here.
Is Comuna 13 Safe In Medellin, Colombia?
Comuna 13 was once the heart of the violent crimes in Medellin, but has now transformed instead into a tourist destination with its colorful murals and rejuvenating energy. In the daytime, Comuna 13 is fairly safe for tourists. Just don't wander too far off the touristy bit and you'll be okay. At night, we don't recommend you to visit Comuna 13; safety could be an issue and there isn't anything to see there at night.
Is There Civil Unrest In Medellin in 2022?
When it comes to Colombia and Medellin, there is almost always some type of civil unrest or protest. Quality of life isn't the best and the government isn't exactly the people's favorite people. But the serious 2021 Colombian protests have died out, and now the country is returning to its "normal" again. Typically, tourists are not going to be targeted during protests, just make sure you stay out of it if you want to stay safe!
---
We hope our article on safety in Medellin, Colombia, answers one of the most common questions about this beautiful Colombian city. Nowhere is 100 percent safe but you can be safer in Medellin by keeping yourself informed and following our tips!
Disclaimer: Some of the links above are affiliate links. That means if you book or make a purchase through the links, we will earn a small commission at no extra cost to you! The money will help run this site! Thank you!