Bali is a once-in-lifetime destination for many people around the world, me included.
Before I had the chance to visit Bali, I thought my life would be complete after visiting the so-called "Island of the Gods". Now that I've been to Bali multiple times in my life, I can say that the hype is well-deserved.
One of the most common questions I get asked from first-time visitors to Bali is "how many days in Bali to spend?" Well, the answer is of course "as long as possible!". But jokes aside, how many days is enough in Bali is totally dependent on you and what you want to achieve.
You'll never run out of things to do in Bali, which is one of the reasons why so many digital nomads and travelers have ended up staying on this gorgeous island. Below, we'll help you decide how long to stay in Bali and what you can expect on your epic Bali adventure!
How Many Days In Bali Is Enough?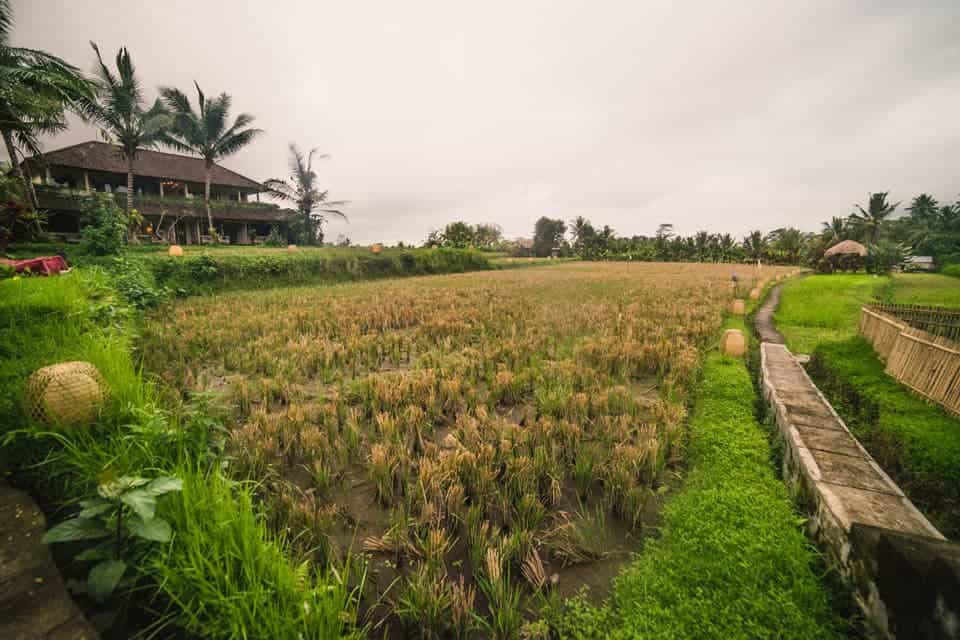 Generally speaking, we recommend that you spend at least 1 week or 7 days in Bali. This will give you just enough time to explore all the main attractions in Bali, as well as give you plenty of opportunities to relax and go for a spa or massage.
Depending on where you are visiting Bali, you'll want to account for the jetlag, which could definitely make sightseeing difficult.
There is the option to spend fewer nights in Bali, but you'll have to sacrifice one of the two things: sightseeing or relaxing. And since you've probably flown thousands of miles to get to this beautiful Indonesian island, you don't want to leave missing some of the best places to visit.
If you cannot afford to spend 1 week in Bali, we recommend at least 5 days. Five days could be enough depending on what type of traveler you are. If you really want to explore all the best bits of Bali and its hidden gems, then somewhere around 2 weeks would be more than sufficient.
How To Decide How Many Days To Spend In Bali?
Now that we've given you a general overview of how long to stay in Bali, it's time to start thinking about what YOU want to do on your trip.
The best way to start is by researching what type of activities you want to do in Bali and considering what type of traveler you are. Here are some of the factors to help you decide.
Do You Go Party Every Night?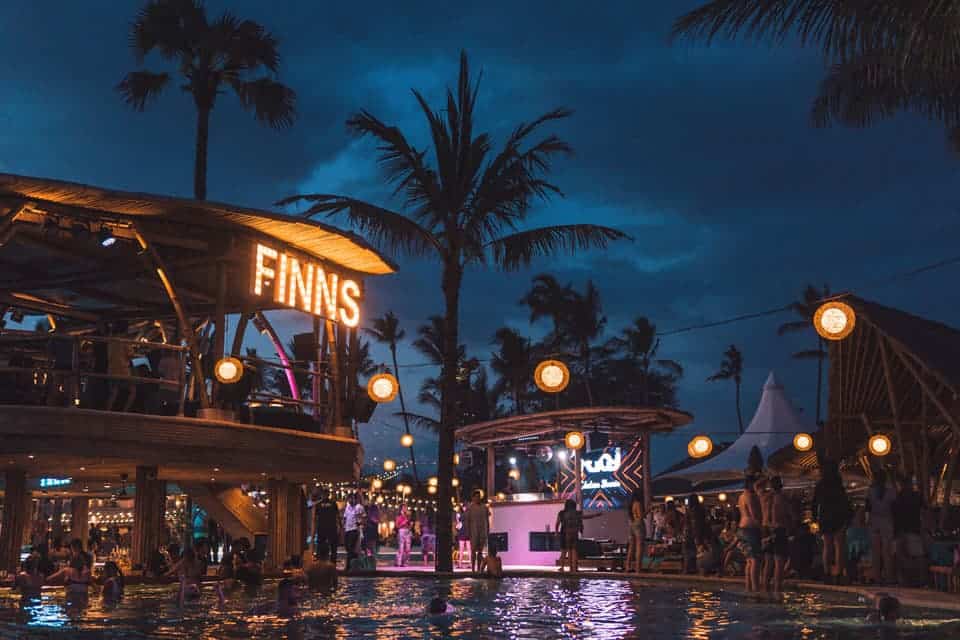 Because Bali is a popular backpacking destination, it has fantastic nightlife. However, we all know that good nightlife leads to a terrible hangover, and usually a day of doing nothing after.
If you are someone that likes to party a lot, I would recommend you add a few more days to your Bali itinerary, so you can still have time to go sightseeing when you are not hungover.
Are You A Slow Traveler?
Do you enjoy spending days on a beach, just relaxing with a coconut in your hand and listening to the sound of the waves? Do you like sitting in a cafe with a good book, or just chilling on your phone? Or do you like to take extra time out to really explore a destination so you can know it closer to your heart?
If any of those things are you, you'll want to add a few more days in Bali
Do You Plan On Taking Day Trips?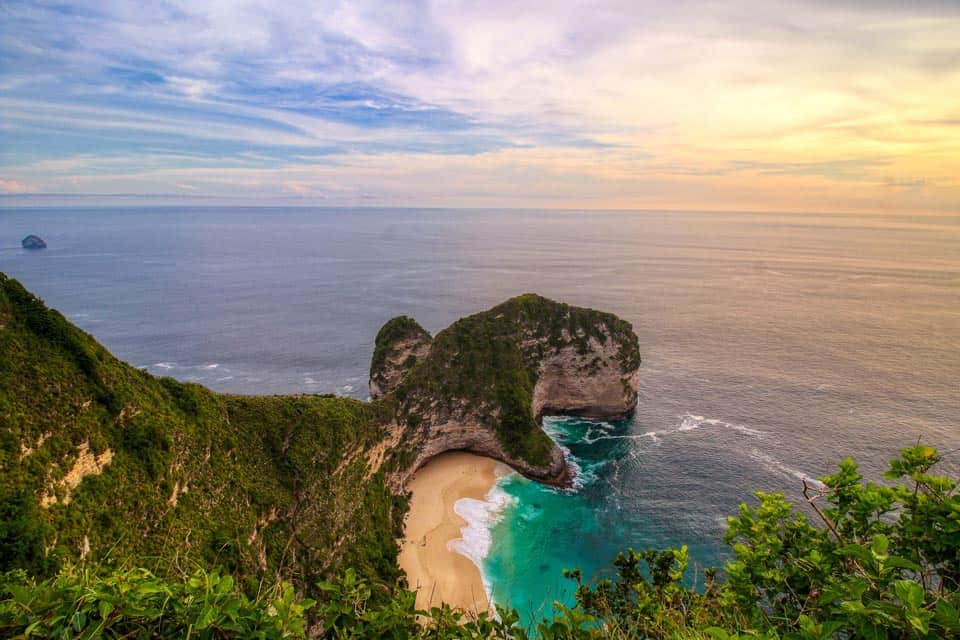 There are plenty of exciting day trips in Bali, from the gorgeous Gili Islands to the Nusa Islands, or even Java. If you only plan on visiting Indonesia once in your life, you might want to consider taking these day trips to explore some of the other amazing attractions in Indonesia.
These day trips (sometimes multi-day trips) are going to cost you lots of time. So if this is something you want to do, consider adding at least 3 more days to your Bali itinerary.
Do You Want To Properly Relax?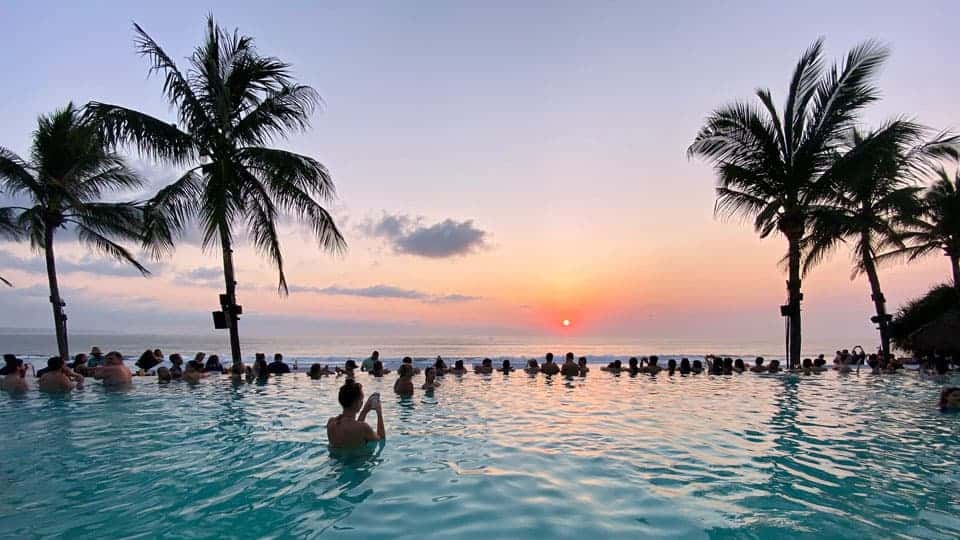 Bali is an island filled with some of the best beach clubs, spas, massages, and wellness centers. Many tourists come to Bali with the sole purpose of getting pampered and enjoying the finer things in life.
If you plan on doing lots of spa treatments, yoga, and meditation, you'll want to consider adding a few extra days so you can properly relax.
3 Days In Bali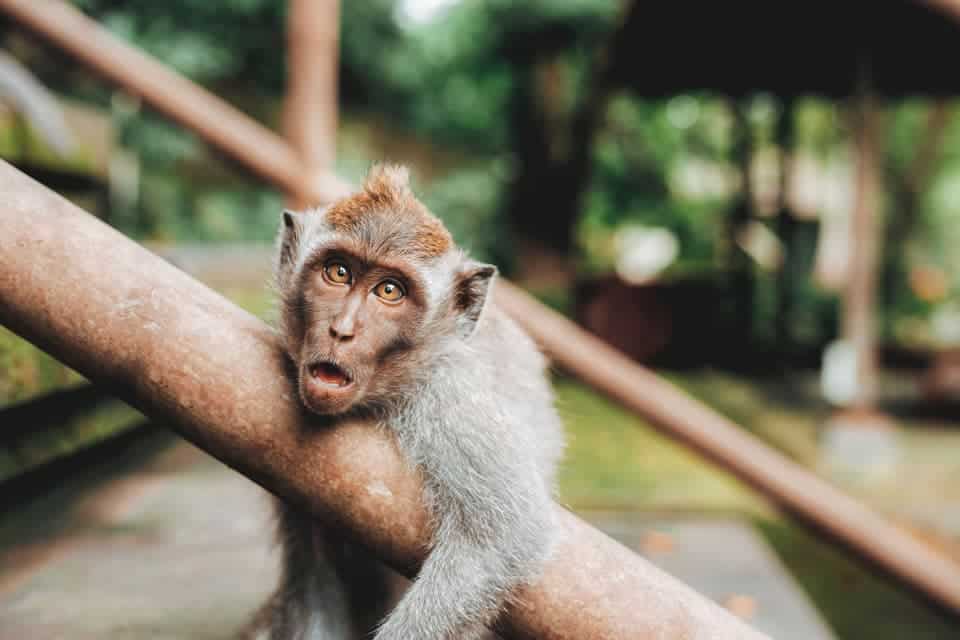 Three days in Bali is the absolute minimum number of days you should spend. This is just enough to go spend a day at the beach and perhaps learn how to surf. One full day should be spent in Ubud, exploring all its famous sights from rice terraces to waterfalls to the Monkey Forest. Then spend one day chillin like a villain at one of Bali's most epic beach clubs.
If you are only spending 3 days in Bali, we recommend you hire a driver. It is the easiest to get around the island in such a short amount of time. You might also have to stay in Kuta (one of our least favorite places to stay) just so you can get in and out of Bali easily.
Make sure you consider jet lag if you only have 3 days in Bali. It's not going to be fun if you are tired all the time.
Read More: 13 Best Treehouses In Bali, Indonesia
4 Days In Bali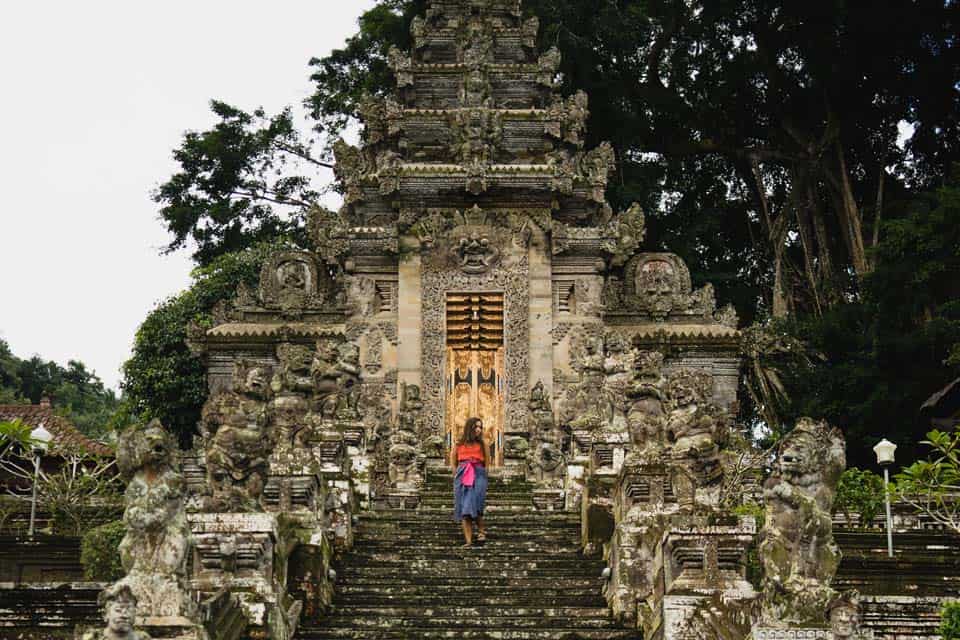 Four days in Bali is still a very short time in Bali, especially when considering how big the island is. Your itinerary will be very similar to that of the three day's, but we recommend you add a day of relaxing in a spa or enjoy one of the wellness facilities.
If you are all up for adventure, add your extra day in Ubud and explore some of the temples, waterfalls, and restaurants nearby.
Read More: Is Bali Safe For Travelers?
5 Days In Bali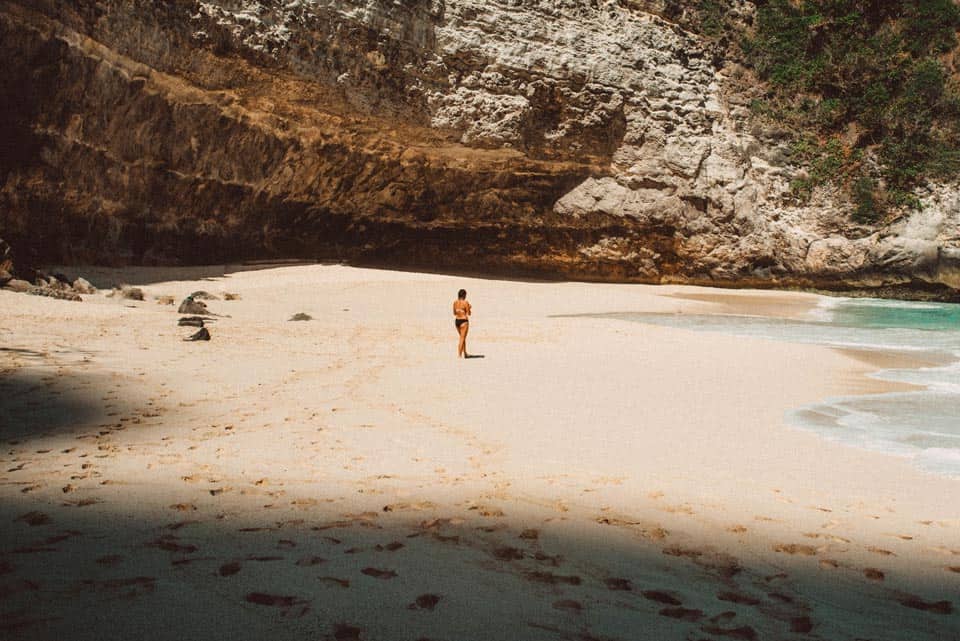 If you are a fast traveler and don't mind rushing a few things, five days in Bali can be enough. This is just long enough that it doesn't feel like a flying visit, and you get to enjoy most of the best attractions on the island.
Visitors can take a day trip to the Nusa Islands, home to the most pristine beaches in Indonesia. The iconic "T-Rex" Kelingking Beach is a must-visit on Nusa Penida.
You can also go out and party for one or two nights and not worry too much about not being able to see everything on the island.
Read More: Where To Stay In Nusa Penida Island
6 Days In Bali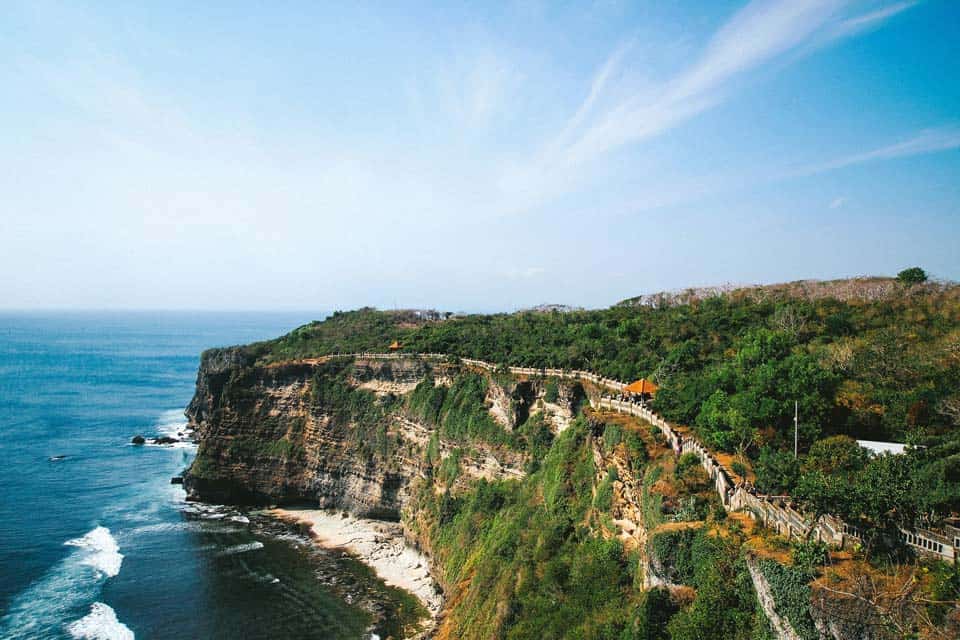 Six days in Bali is just 1 day short of our recommended number of days to stay. To be fair, six days is plenty of time for sightseeing, but it might not be enough if you want to do it leisurely.
With six days, check out some of the more remote attractions in Bali such as the Uluwatu Temple or the seafood dinner at Jimbaran Beach. Head further north and go see Lempuyang temple and Ulun Danu Beratan Temple, two of the most beautiful places in Bali.
You have time to enjoy some of the hip cafes and trendy bars. Don't miss out on the beach clubs, which now you have enough time to go beach club hopping if you wish. Depending on where you are flying from, the time difference might make you more tired than usual, but six days is a good amount of time for sightseeing in Bali.
7 Days In Bali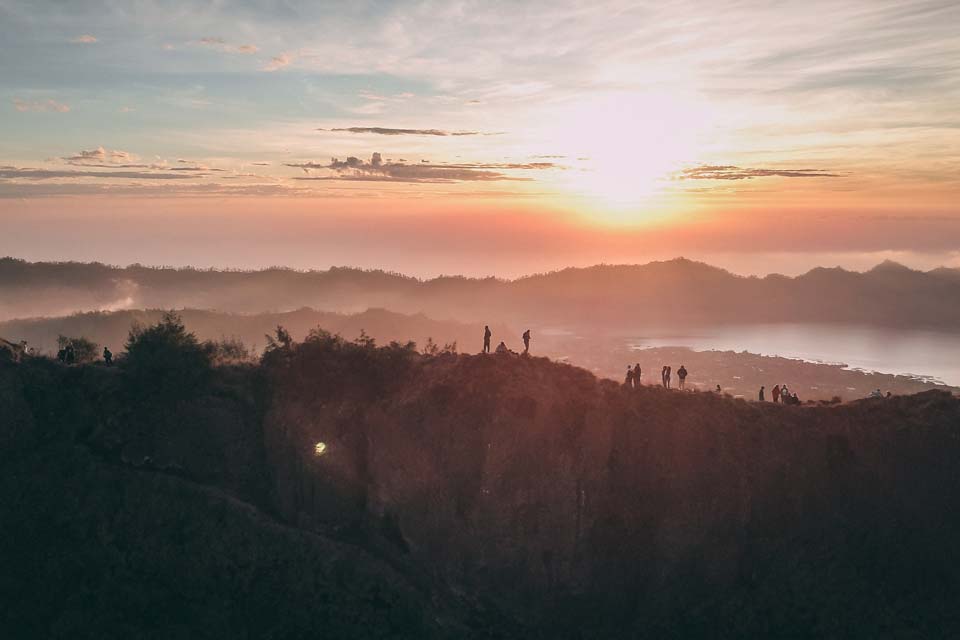 Seven days in Bali is the perfect time to stay on this exotic island. As we mentioned, with this many days, you can take a day trip to the Nusa Islands or even Gili Islands (if you don't mind spending a few days there).
Make sure you spend time exploring all the natural and cultural attractions in Bali, such as the waterfalls, temples and beaches. Don't miss out on the opportunity to do the Mount Batur sunrise trek.
You can enjoy getting a spa or a massage, or going to one of the many wellness facilities in Bali. You also have time to go shopping in the markets and try out some of the trendy restaurants on the island.
By now you would have gotten used to the time difference and be able to make the most of your days in Bali.
10 Days In Bali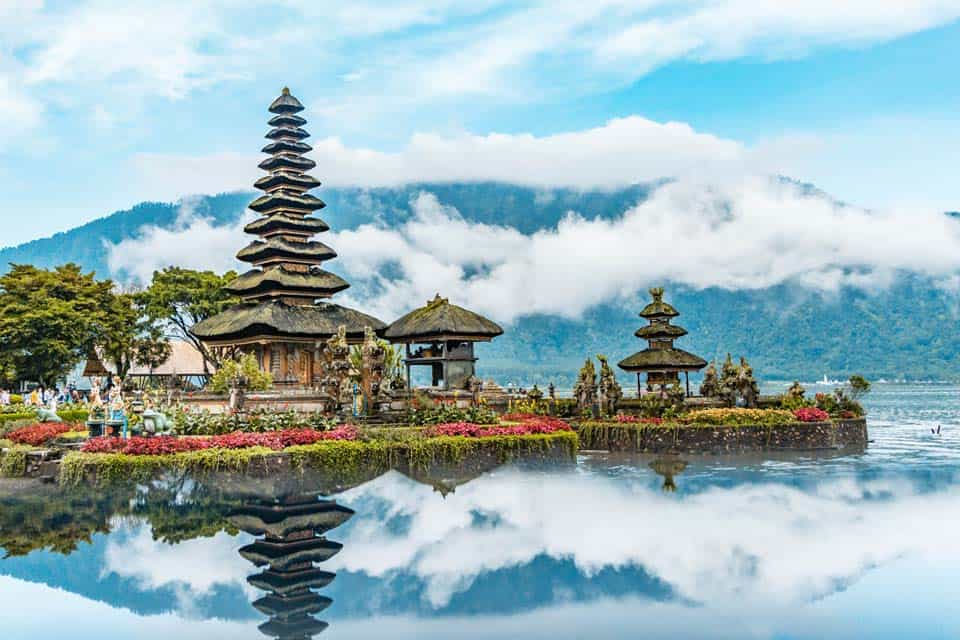 If you have ten days in Bali, consider yourself lucky. This is a very luxurious amount of time to spend on the island and you can do everything at a leisurely pace.
It is up to you what you want to do in Bali, because you pretty much have all the time in the world to do anything you want. Some of the more unusual activities to do in Bali when you have this much time is to go visit North Bali. It is much more rural than central Bali, which means it has a rustic charm that many tourists don't get to see.
Don't forget to spend a few lazy days relaxing in your Bali private pool villa or on the beach, reading a book and sipping cocktails. If you want something more adventurous, go ahead and take a few surf classes or yoga classes.
If you are going to Bali for your honeymoon, ten days is usually a good amount of time to enjoy each other's company and the sightseeing together.
2 Weeks In Bali (Or More)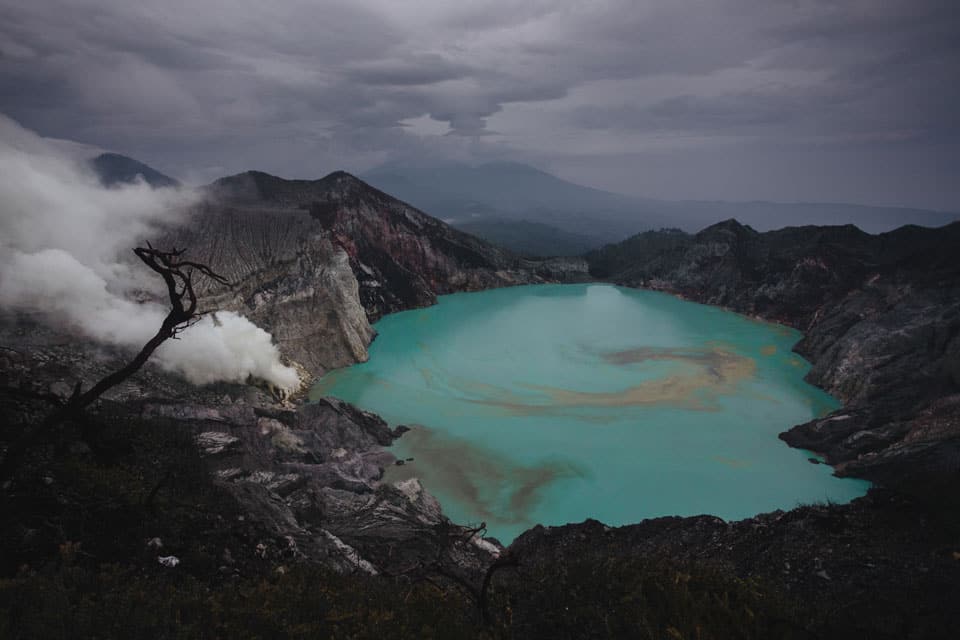 Two weeks in Bali (or more) is more than enough time to spend in Bali. Unless you are on a workation or working online, you might even run out of things to do.
If you are staying two weeks, we recommend you travel slowly and not have a packed itinerary every day. Do one or two things a day and stay relaxed, after all, you are on vacation!
Make sure you spend a day or two in Northern Bali exploring Bali's hidden gems such as Handara Gate and Ulun Danu Beratan Temple. Don't forget to visit the nearby islands such as Gili Islands, Nusa Islands, and Java. They will nicely fit into your trip if you have 14 days in Bali.
Read More: 10 Day Java Itinerary
Bali FAQs
What Is The Best Place To Stay In Bali?
The best place to stay in Bali depends on what you want to do. If you are into beaches, Canggu is a great area to stay. Uluwatu has better beaches, but it is far from the majority of the attractions on the island. Make sure you stay in Ubud for a few days, this is where most of the temples and stunning natural scenery are located.
When Is The Best Time To Visit Bali?
The best time to visit Bali is between April and October. This is the dry season for Bali so visitors can enjoy beautiful weather when exploring the outdoor attractions in Bali. Try to avoid visiting Bali during the summer months (May to August) because it is the high season and everything from accommodations to tours will be a lot more expensive!
How Many Days To Spend In Bali For Honeymoon?
Factoring in the possibility of jetlag, we recommend spending 10 days in Bali for your honeymoon. This is the perfect amount of time to enjoy each other's company in one of the luxurious accommodations in Bali, as well as make memories through some of the coolest attractions in Bali.
How Many Days To Spend In Seminyak?
Seminyak in Bali is known for its luxury resorts, spas, and restaurants. However, this part of Bali lacks authentic Balinese culture. We recommend not staying more than 2 days in Seminyak, but if you want to relax by the pool, get a massage, do some shopping, and try out the amazing food scene, consider staying a few days more!
How Many Days To Spend In Ubud?
Ubud is known for its temples, rice fields, and traditional Balinese culture. We recommend spending at least 50 percent of your trip in Ubud. There are many day trips you can take from Ubud, and the town is super charming and authentic.
Is Bali Safe To Travel?
Bali is one of the most popular travel destinations in the world, and one of the reasons why is because it is so safe. Crime is very low on the island, but visitors should be aware of natural hazards like hot weather, natural disasters, and insects.
This concludes our guide on how many days to spend in Bali. As you can see, deciding how much time to spend on the "Island of Gods" is no easy task. But hopefully, we have broken it down for you so you can decide how much time to spend on this beautiful island in Indonesia!
Disclaimer: Some of the links above are affiliate links. That means if you book or make a purchase through the links, we will earn a small commission at no extra cost to you! The money will help run this site! Thank you!