One of the most frequently asked questions we get is whether Canggu is worth visiting or not.
After spending months in Canggu, we see firsthand that this part of Bali has become a trendy destination for travelers seeking the perfect sunkissed experience. The area is known for its long stretches of beach, great surf, and thriving cafe culture, making it a perfect place to relax and unwind.
Because of this, it has a growing reputation for being overpopulated, polluted and congested with traffic! So, with this in mind and many other destinations to choose from in Bali, you might be wondering, is Canggu worth visiting now?
Canggu is definitely still worth visiting now. Its laidback vibe and tropical location make visiting Canggu a blissful experience. You can enjoy surfing and sunbathing, healthy and delicious food at trendy cafes and practicing yoga in beautiful studios. There is no shortage of things to do in Canggu, but make sure to have realistic expectations when you visit!
Over-tourism is certainly an issue in Canggu, and while there are plenty of things to like about Canggu, there are also plenty of things that might put you off.
That is why we've written this article on why Canggu is worth visiting, but also why Canggu might not be the perfect Bali destination for you!
---
Is Canggu Worth Visiting? 10 Reasons Why
Let's dive a little deeper into the reasons why Canggu is worth visiting and what makes it so popular.
1. Amazing Surfing Opportunities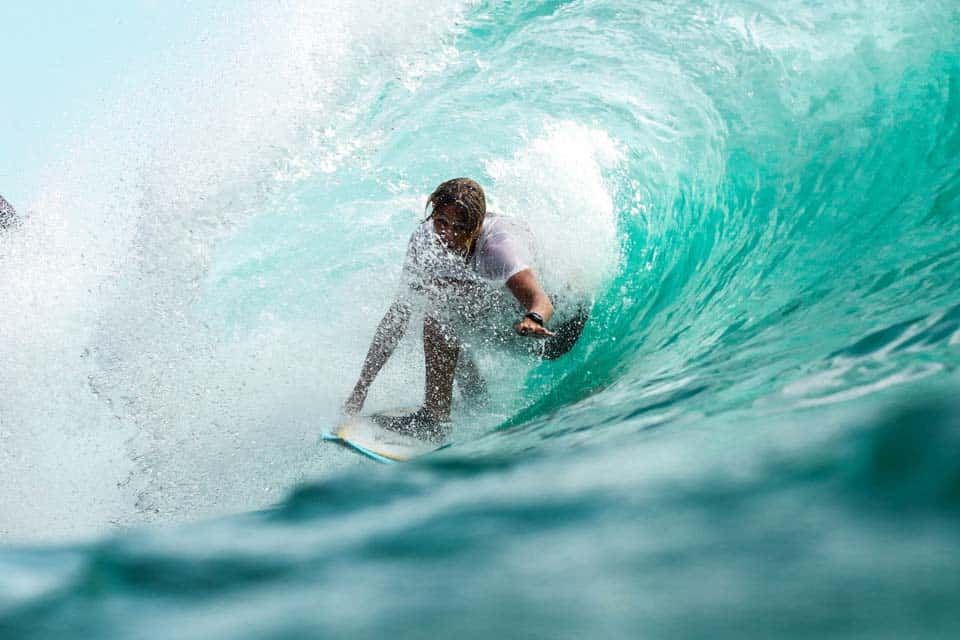 Canggu is a popular destination for surfers due to its world-class waves and laid-back atmosphere. The town is located on a stretch of coastline that faces the Indian Ocean, which means that it gets consistent swells that are ideal for surfing.
The waves in Canggu are great for beginners but also home to more challenging types, perfect for advanced surfers. Additionally, the area has a thriving surf culture, with plenty of surf shops, surf schools, and surf-friendly accommodations.
If you are a surfer, Canggu is definitely worth visiting.
2. Stunning Beaches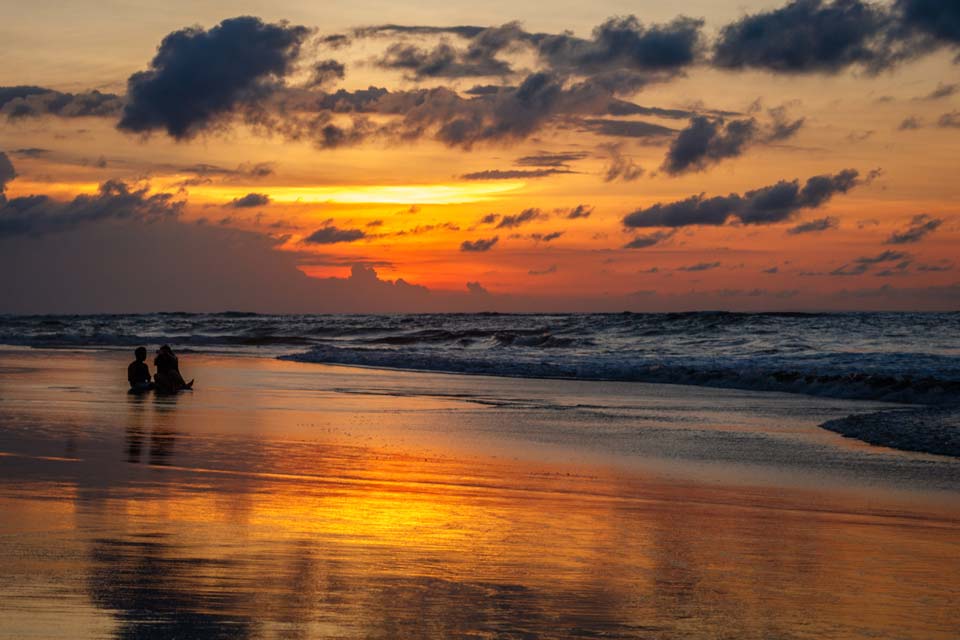 Canggu has a wonderful beach culture with multiple beaches, expect a relaxed, bohemian vibe that is perfect if you're looking for a more laid-back day of sun worshipping. You'll find all the beaches in Canggu are connected and sunset-facing!
What makes the beaches even better are plenty of beach clubs, restaurants, and cafes where you can enjoy a cold coconut, cocktail or a delicious meal while taking in the ocean views. The sunset from the beaches in Canggu is absolutely gorgeous!
3. Plenty of Trendy and Hip Cafes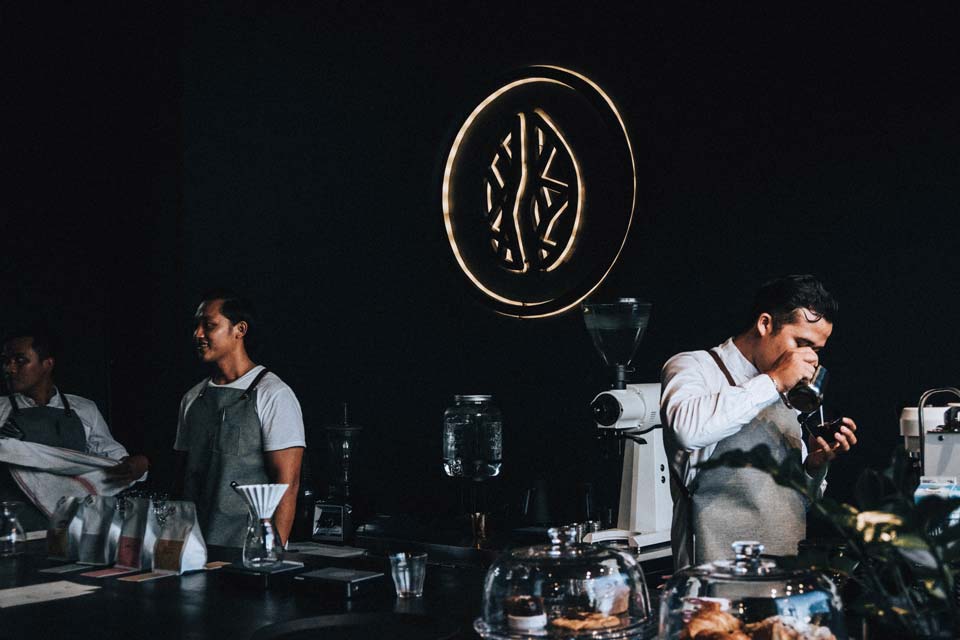 Canggu has a thriving cafe culture which is a major draw for digital nomads and the main reason we ended up there. The area is home to a diverse range of cafes, from trendy Instagram-worthy spots to hidden gems tucked away on quiet side streets.
Many of the cafes offer delicious and healthy food and have unique and stylish decor, with plenty of indoor and outdoor seating areas that make them great spots to relax and hang out. One of our favorites is Crate Cafe! It has plenty of vegetarian options as well!
4. It Has A Thriving Yoga Community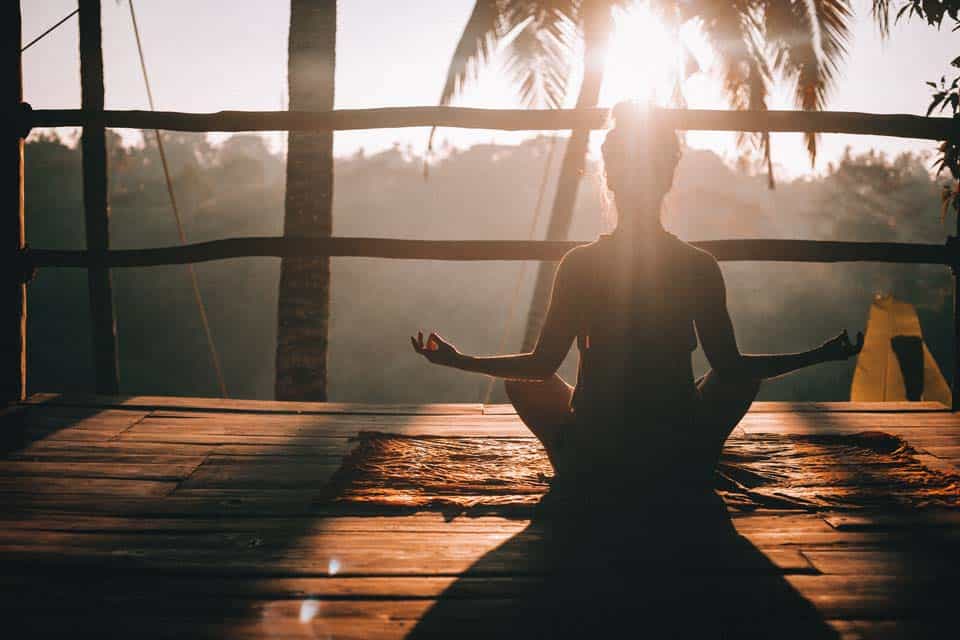 No one heads to Canggu who doesn't fall in love with yoga! It's become a popular destination for yoga fanatics from around the world with a variety of yoga studios that offer classes to suit all levels.
Much like Ubud, it's fast becoming a hub for yoga retreats and enthusiasts. You can expect the salas to be open-air spaces that are surrounded by lush greenery, creating a peaceful and relaxing atmosphere for yoga practice.
You'll notice that many of the studios offer a range of classes beyond yoga, including meditation, pilates, and fitness classes, giving you plenty of options to choose from.
5. The Nightlife Is Incredible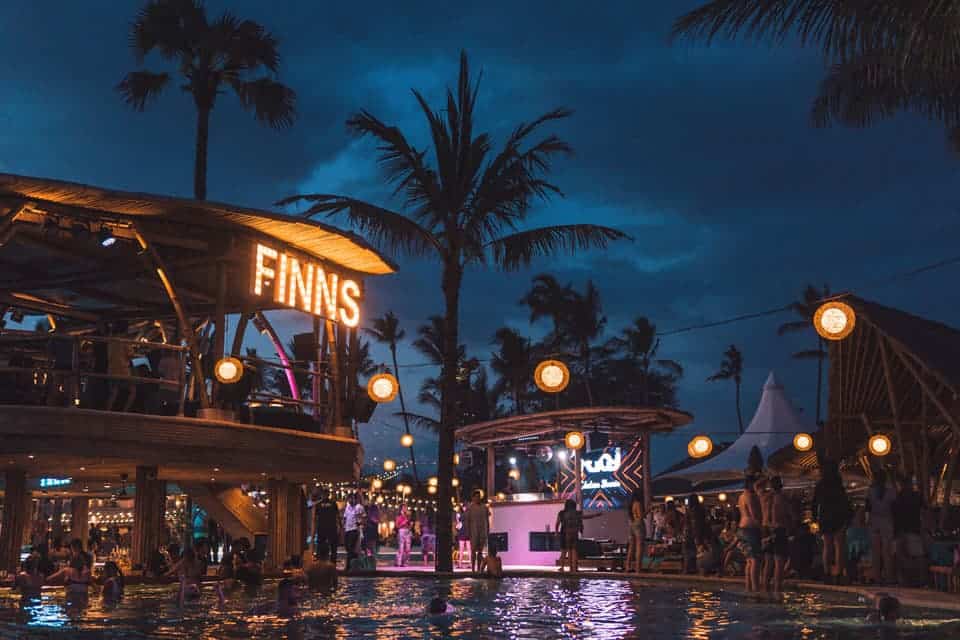 No visit to Bali is complete without enjoying its thriving nightlife. Luckily, whether you're looking for a relaxed beachfront bar, a hip club, or a lively music venue, Canggu has something for everyone. Its nightlife is one of the many reasons why Canggu has become a super popular destination for travelers!
Many of the venues are located near the beach and offer a laid-back, open-air, sand-between-your-toes atmosphere where you can enjoy some of the island's best DJs and yummy cocktails while taking in the sea breeze.
Read More: Canggu vs Seminyak? Which is Better?
6. Plenty of Boutique Shopping Opportunities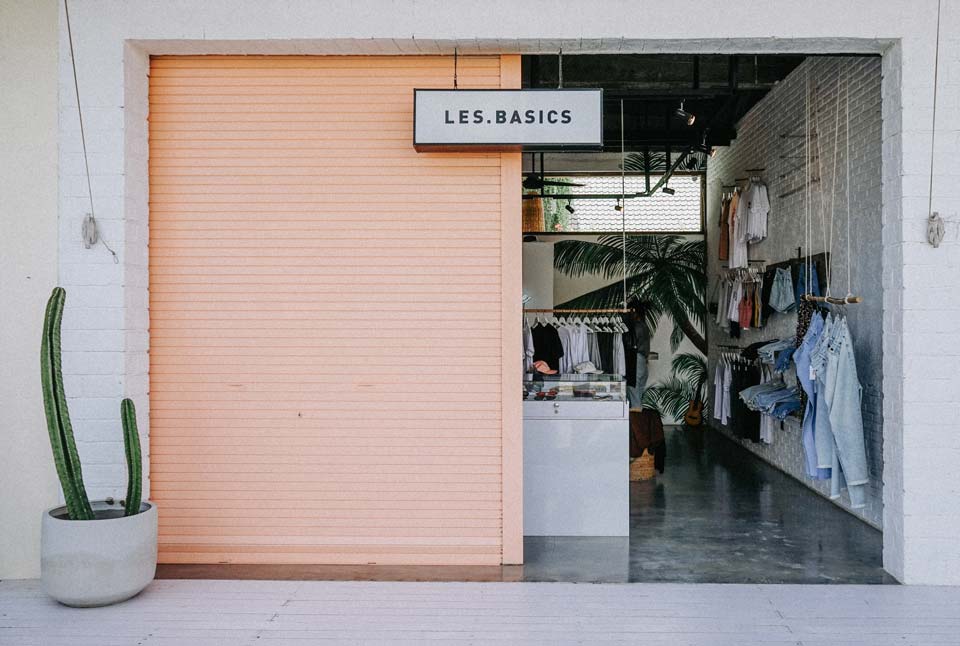 Boutique shops are popping up all over Canggu and offer a unique shopping experience full of locally made goods and eco-friendly products.
Especially along Batu Bolong street and heading out of Berewa you'll find a number of small, independent boutiques that offer a range of items from clothing and accessories to home decor and artisanal goods.
What makes the boutiques even better is that most are often run by local designers and artists, giving you the chance to connect with the local community and support small businesses.
7. Co-Working Spaces Perfect For Digital Nomads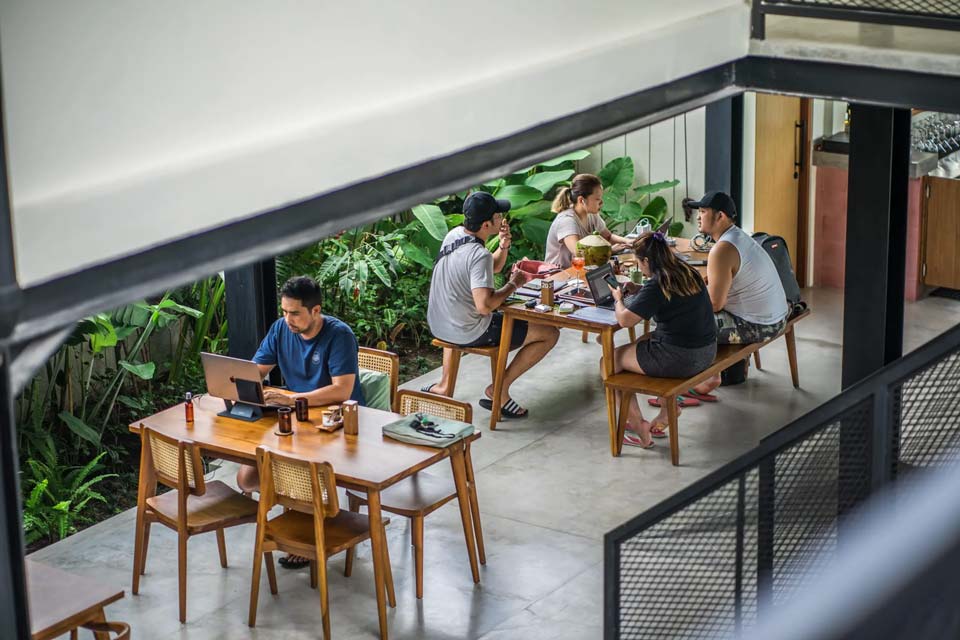 Canggu is a hub for digital nomads and remote workers seeking a place to work and live that offers a unique blend of productivity and relaxation. The area is full of co-working spaces that provide comfortable and productive workspaces with high-speed internet!
One thing we loved about many of the co-working spaces is that they also offer additional perks such as yoga classes, workshops, and networking events, providing a sense of community and connection for digital nomads.
Read More: Best Private Pool Villas In Bali You Need To See!
8. Wellness & Healthy Eats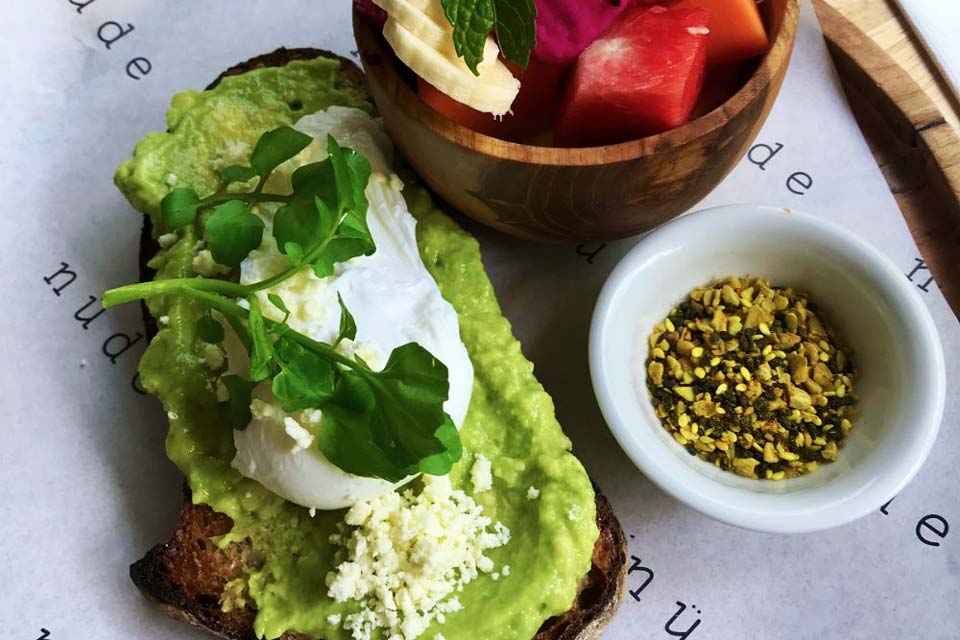 Canggu is huge on its health and wellness scene. The town is home to numerous organic cafes, health-focused restaurants, and vegan and vegetarian eateries. Many of them source their ingredients locally and focus on serving fresh, wholesome meals.
One thing you have to try in Canggu is the delicious, nourishing smoothie bowl for breakfast. Our favorite place was Shady Shack in Batu Bolong but Canggu has something for everyone! The emphasis on healthy eating and sustainability has made Canggu somewhere worth visiting for wellness enthusiasts and foodies alike.
Read More: Ubud Vs Canggu: Which Place Is Better?
9. Beachfront Lounging
Without a doubt, beachfront lounging is one of the most popular activities for people visiting Canggu. With its beautiful beaches and stunning ocean views, the area offers a perfect setting for relaxing and soaking up the sun.
It's fun to watch the surfers while enjoying a coconut and you'll notice many of the beachfront restaurants and bars in Canggu provide comfortable sun loungers, umbrellas, and other amenities.
The laid-back vibe of the town and the gentle sound of the waves make it a perfect place to unwind. Whether you're reading a book, working on your tan, or just relaxing and enjoying the surf, beachfront lounging in Canggu definitely makes it worth visiting now.
10. Boot Camp & Fitness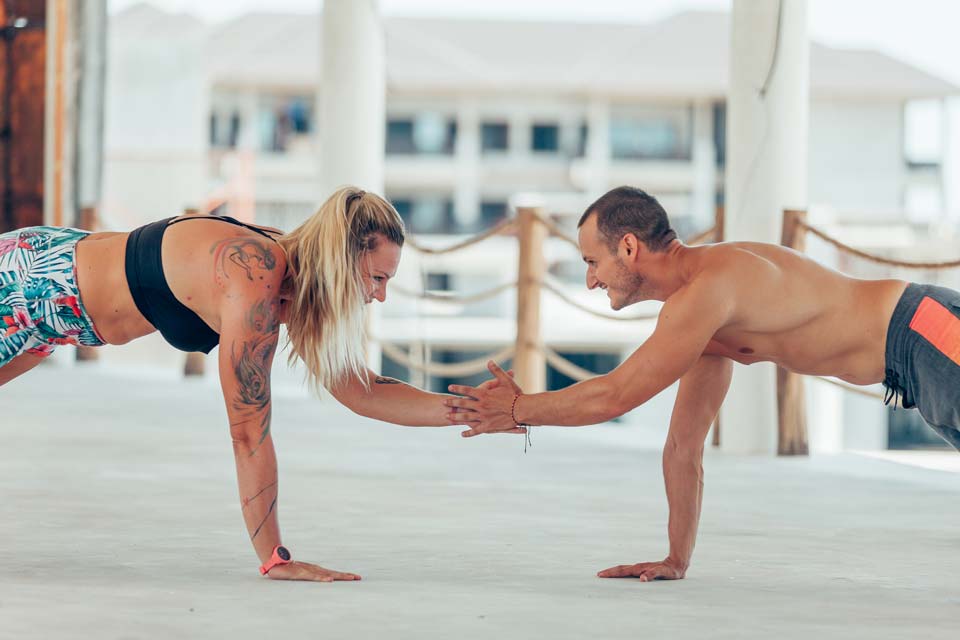 Canggu is a huge draw for fitness enthusiasts and those of you looking to get fit in a far-off place. The area offers a variety of boot camps, fitness studios and gyms, many of which provide outdoor workouts with lovely views of the surrounding rice paddies and beaches.
Boot camps in Canggu are typically led by experienced trainers and combine elements of high-intensity interval training, strength training, and cardio, making for a challenging and effective workout.
Canggu's boot camps are a fun and unique way to stay in shape while enjoying the beautiful surroundings and a sunkissed holiday.
---
Why Canggu Might Not Be Worth Visiting
While we enjoyed Canggu and think it's worth visiting there are some reasons why it may not be the best fit for everyone. Here are some of them:
1. Traffic, Congestion, Noise, and Pollution
Canggu's popularity has led to increased traffic and congestion, which can make getting around difficult during peak hours.
Indonesia as a whole has a severe issue with pollution due to the lack of proper waste management and education and Canggu is no exception. The traffic congestion creates a lot of air and noise pollution, and although the beaches are out of the way to fully experience this problem, the plastic and rubbish are evident.
If you want to get around Bali, it is important that you get a scooter to help navigate through the traffic. Uber-like alternatives in Bali are going to get you stuck in traffic for hours!
2. Lack of Balinese Culture
While the beachfront lounging, boutique shopping, and healthy eats are a draw for many, if you're looking for a more traditional Balinese experience you'll likely find Canggu lacking in cultural authenticity.
To really experience and immerse yourself in Balinese culture you might want to consider moving around the island and visiting different areas.
Read More: Best Treehouses In Bali To Stay In Before You Die!
3. Tons of Stray Animals
Canggu also has a huge problem with stray animals which can be upsetting for most western travelers as they are usually in poor health. It's hard to ignore the situation and although the government and some local organizations are trying to remedy the issue it remains an urgent problem.
4. Abundance of Scams
Though Bali is fairly safe, there are a ton of scams that happen in Canggu that might make it not worth visiting. However, if truth be told, this is a problem that occurs throughout Bali and even Southeast Asia.
Although serious crime is very low, petty crimes such as ATM scams and theft are the most common. Due to the number of tourists in Canggu, it's a hot spot for such petty crime.
5. It Can Be A Lot More Expensive Than The Rest Of The Island
Though Bali is not very expensive, the prices you pay for in Canggu is often much higher than the rest of the island. Sadly, that is because most of the residents in Canggu are foreigners, and they drive the price up for everything.
If you are traveling Bali on a budget, you might want to limit your time in Canggu, and Seminyak, for that matter.
---
How Long In Canggu To Stay?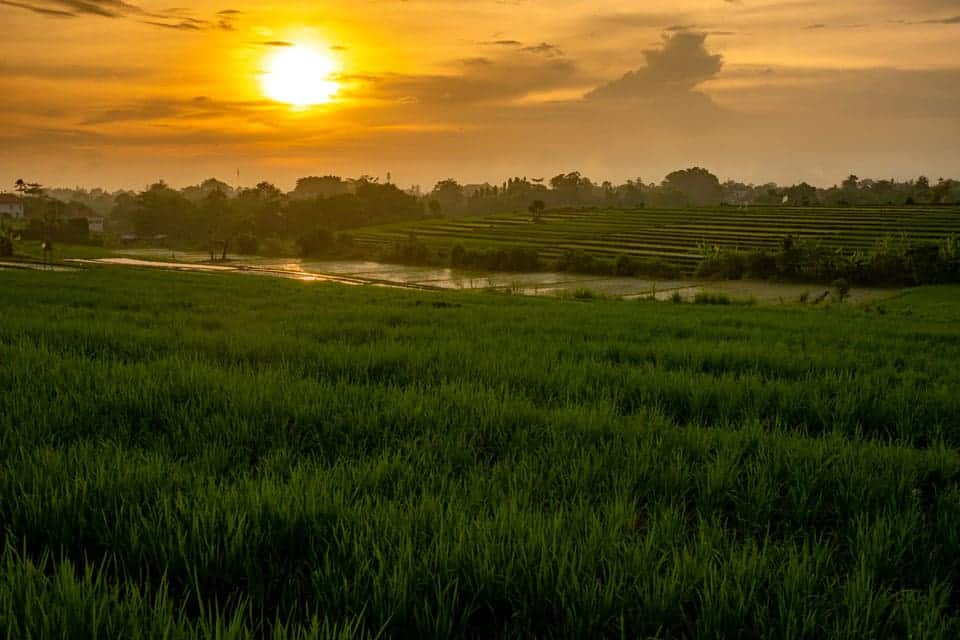 Generally speaking, you should stay in Canggu for anywhere from 2 to 5 days if you are a tourist.
The amount of time you spend in the area depends on your trip preferences and style of traveling. Bali is a great island with a lot of interesting places to visit and so we would not suggest spending your entire holiday in Canggu.
To help break it up, here are some suggestions for the number of days you might want to spend in Canggu depending on your type of trip.
5-day backpacking trip – 2 days
2-week beach holiday – 5 days
3-week adventure holiday – 4 days
4-week road trip in Bali – 3 days
Read More: How Many Days In Bali Should You Spend?
---
Why Is Canggu So Popular?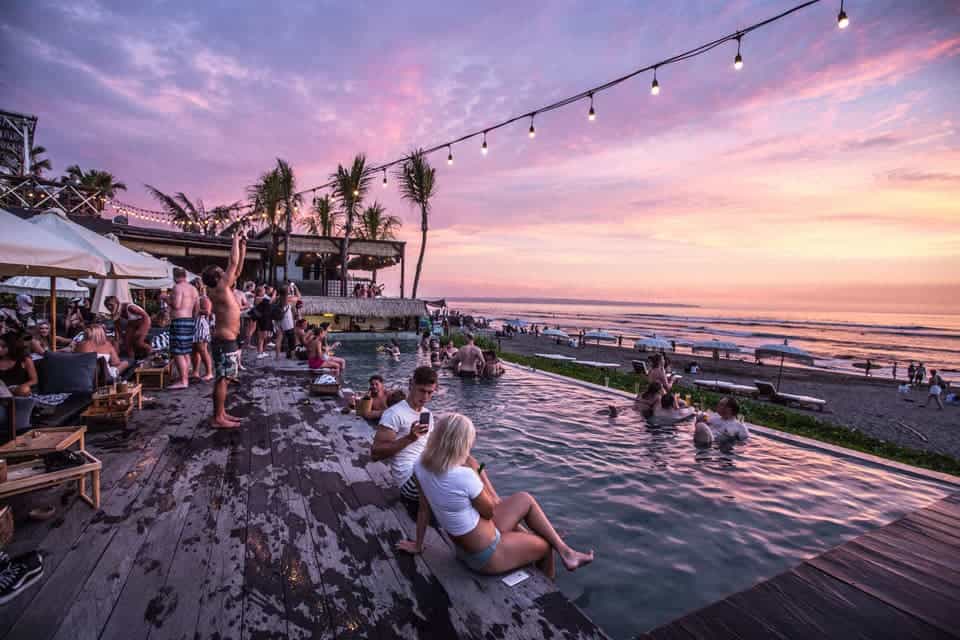 Canggu is such a popular destination because it offers a unique and laid-back hipster scene that attracts surfers and digital nomads. It's a coastal town with many organic, eco-friendly restaurants, cafes and trendy bars.
The area's relaxed atmosphere and world-class surf break make it a fantastic place for beachfront lounging. It also has an upbeat nightlife, with many live DJ performances in bars and clubs.
It's perfect for wellness retreats, yoga, and fitness enthusiasts and offers a healthy lifestyle. You'll find lively Sunday markets and pop-up stalls, offering a great mix of east meets west.
Due to this, Canggu has become one of the top tourist destinations in Bali!
---
Is Canggu Worth Visiting FAQs
Is Indonesia Worth Visiting?
Indonesia is an absolute must-visit destination! With over 17,000 islands to explore, each with its own unique culture and traditions, visiting Indonesia is a diverse experience. From the vibrant energy of Jakarta's bustling capital to the serene paradise of Bali's pristine beaches, Indonesia is a great holiday choice!
Is Bali Worth Visiting?
Bali is worth visiting for its incredible mix of culture, nature, and rich heritage. It's a great destination for solo travelers, couples, and families. The stunning beaches, lush jungles, vibrant nightlife, delicious food and friendly locals make Bali a great place to explore.
---
So, Is Canggu Worth Visiting?
Canggu is definitely still worth visiting now. With its beautiful beaches, vibrant cafe culture, thriving nightlife, and abundance of activities like yoga, surfing, and boutique shopping, Canggu was a really fun place to set up base.
While there are some issues like traffic and overcrowding, these can easily be avoided by planning your trip carefully. So, whether you're looking for a relaxing beach vacation or an active adventure, a stop at Canggu is somewhere which should be on the list!
Disclaimer: Some of the links above are affiliate links. That means if you book or make a purchase through the links, we will earn a small commission at no extra cost to you! The money will help run this site! Thank you!