When you think of Indonesia, you are probably imagining its abundance of white sand beaches, rice terraces and the mystical temples of Bali, but if you're hungry for an adventure, then you might want to consider Java.
Java is the second largest island in Indonesia and is teeming with rich, unspoiled nature, authentic and lively cities, over 45 ACTIVE volcanoes and the nicest people you will ever meet. Strangely, tourism hasn't spoilt its natural beauty yet. So, if you want to go… go now!
All you need is 10 days in Java to see the best attractions, and we will show you how in our 10-day Java itinerary below.

Enjoy!
---
Java Tourist Map
Above is a personalized interactive map that summarizes your Java 10-day itinerary. Click on the map and it will take you to Google Maps where you will find more details about the places to visit in Java.
If you have questions about the Java itinerary map, leave a comment down below!
---
How To Get To Java, Indonesia
If you are wondering how to get from Bali to Java, it's actually quite simple. You can take a shuttle bus from Depensar to Surabaya, crossing the ocean by ferry. This is no easy journey and takes around 12 hours in total.
Make sure you check out local tour operators who can book your bus for you. We would recommend Perama Tour, while we have not used them personally, they come highly recommended. From what I hear, doing it yourself only puts you at risk of being touted, and hassled at the ferry port.
While it is quite safe traveling around Indonesia, you should still exercise caution and you don't want to ruin your trip before you've even stepped foot in Java!
Another alternative is to fly direct to Java from Bali. This is a much more preferred route; it's only an hour's flight and flights are relatively cheap.
Budget airlines such as Air Asia and Lion Air operate flights around 3 times a day for as little as 55 USD (at the time of writing), and for that price, it's hardly breaking the bank and saving you tons of time.
Regardless of where you are traveling from, our 10-day backpacking Java itinerary starts from the capital city of East Java, Surabaya; a vibrant and colorful city with a lot to offer.
---
10 Days In Java: The Perfect Central And East Java Itinerary
Day 1: Surabaya
As we only have 10-days to explore this incredible island, we are not going to hang around in Surabaya. If you have more time at the end of your trip, we would recommend staying a few days and enjoying the scenic city-life and taking in its rich culture.
Surabaya is the second-largest city in Java (the first being Jakarta), but it is still not wildly touristy and as such, I wouldn't say there was anything mind-blowingly interesting to do there. However, is is a convenient location to start your Java backpacking journey! One of the best things to do in Surabaya is to visit China Town and eat to your heart's content.
But we're not gonna do that now. First, we are going to head straight to the wilderness to hike the most famous volcano in all of Java, Mount Bromo. The drive from Surabaya to Mount Bromo national park takes about 1.5 hours, so you can explore the city before you leave.
There are many tour companies that can take you on a 3 day (4 night) expedition around the most famous landmarks in the region; Mount Bromo, Volcano Ijen, Tumpak Sewu Waterfall and, if you fancy it, Malang Rainbow Village.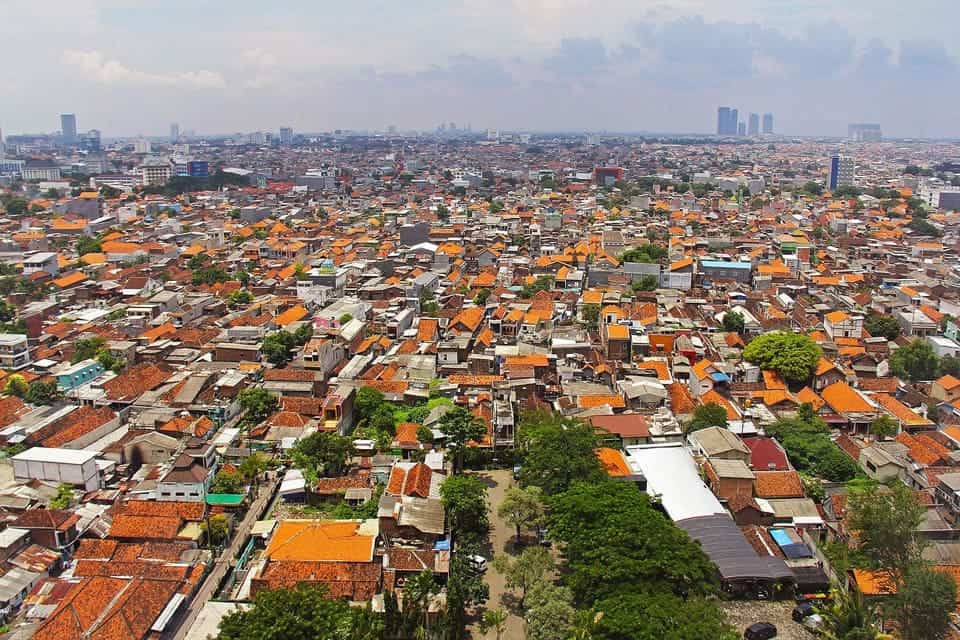 We would recommend Surabaya Bromo Tour who provides you with a driver, an air-conditioned van, accommodation (you can choose to book your own accommodation, but it works out cheaper if you use theirs), breakfast at the hotels, an unlimited supply of water, a guide at Volcano Ijen, gas mask at Volcano Ijen, Tumpak Sewu, and all entrance fees, petrol and toll tickets.
All you need to cover is lunch, dinner, a FWD jeep at Mount Bromo and any other expenses. This tour package costs around 6,250,000 IDR (450 USD), but given that it covers you for three days, it's a price worth paying. You can find lots of tour operators in Surabaya that offer similar packages, but prices tend to be around the same.
Alternatively, you can do what I did, and go to a Facebook group and ask for recommendations of a driver and pay him directly, cutting out the middle-man…but this is rather risky. Of course, you could also rent a car and do this whole itinerary yourself, if you're feeling adventurous enough!
If you are looking to pre-book with a reputable company, check here for more details!
Day 2: Mount Bromo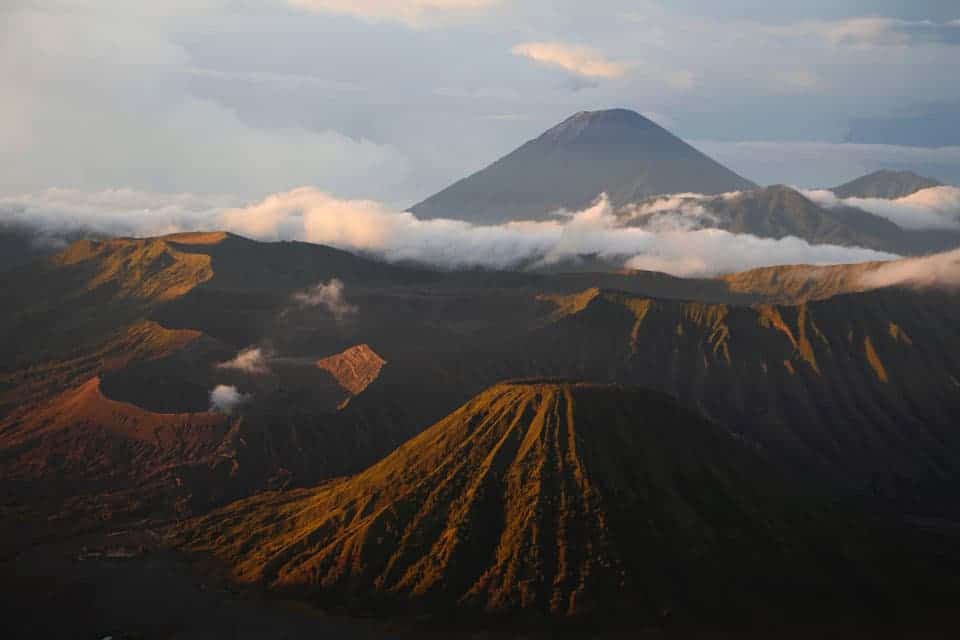 If you want to hike Mount Bromo, you have to catch it at sunrise. Okay, getting up at 3 am is never fun, but I promise you it's worth it.
If you have booked a tour, you will leave your hotel at around 3:30 am by FWD jeep to the Lookout point. The drive to the Lookout point is about an hour from the hotel, so you will get there just in time for sunrise.
From the lookout point, you will be amazed as you watch the sun rise from the East, lighting up Mount Bromo and in the far distance, the very active Volcano Semeru. This iconic view is postcard beautiful no matter what time of year you visit.
Be warned though, at 2000m above sea level, it can be a bit chilly at the Lookout so make sure you wear warm clothing.
Once the sun has risen, you're ready to hike the volcano. Don't worry, although Mount Bromo is still an active volcano, it is safe to hike to the crater. The FWD jeep is a lot of fun and takes you across a sandy desert to the base of the volcano.
Here you can stop to get a picturesque view of the volcano before you hike it, or just enjoy the ride. From the base of the Volcano, you have two options; hike on foot, or rent a horse.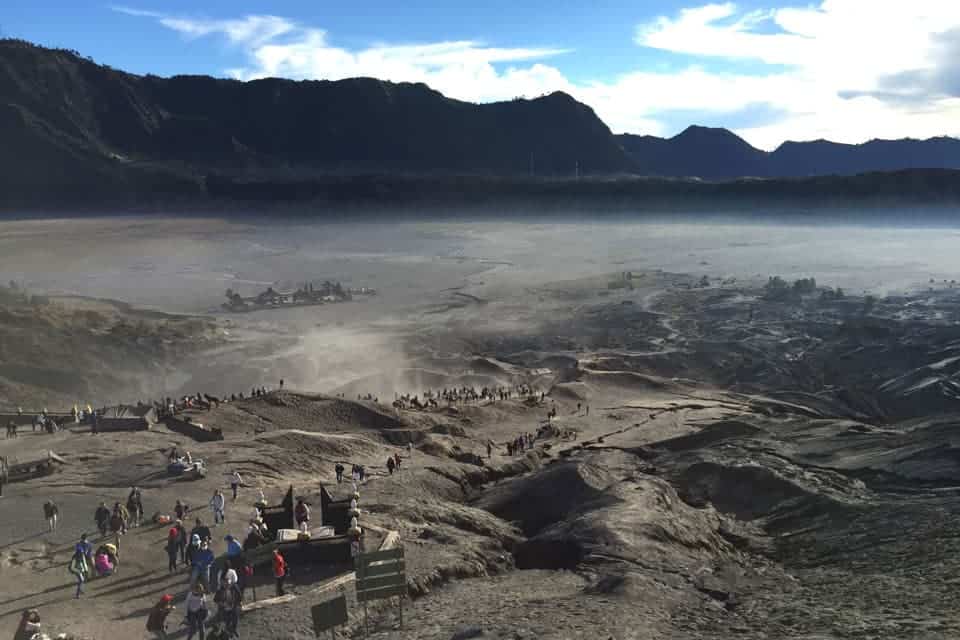 Anyone who rents a horse, in my opinion, has just paid to waste their money. At 200,000 IDR (15 USD), it's not exactly cheap…at least not by Indonesian standards. The hike is 2km and mostly flat. You will walk for 1km across a sandy flat plane, followed by a 500-meter upward hike.
From there, you will meet some 250 steps to the crater. The horses cannot take you up the stairs, so if you get a horse, it only really comes into its own during that short walk uphill. Unless you have a disability or fear of walking, it really isn't worth it.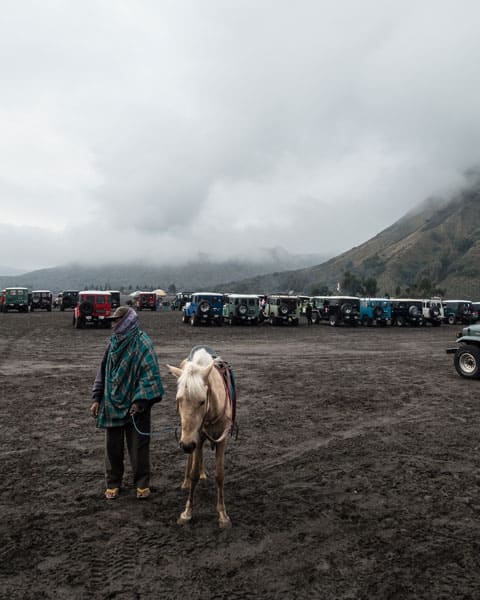 If, like me, you choose to walk. Bring a scarf, as the terrain is very sandy and the horses kick up dust and it can get in all kinds of orifices…you don't want to leave with a cough, save that for Ijen.
Once you are at the crater, prepare to be awed. Standing at the rim of this crater you can see smoke billowing from the center, a sight that is both magical and terrifying at the same time.
You can walk almost all the way around the crater, but after 100 meters or so, the protective concrete wall they have built stops and it is just a path on the edge of an active volcano. If you're feeling brave, there is no one stopping you from exploring, but watch your footing or you're toast! (literally).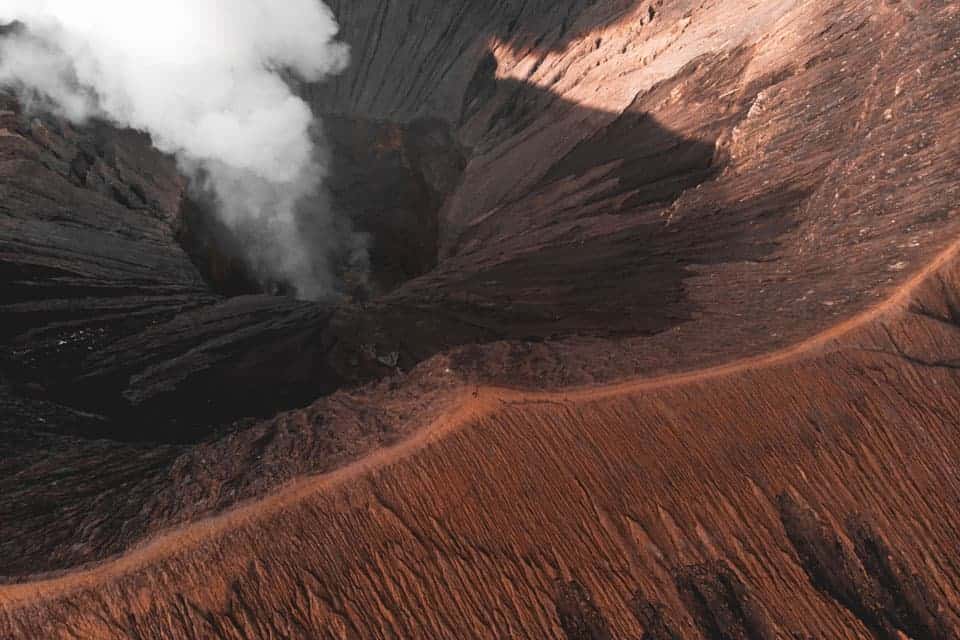 After you've explored Mount Bromo you are probably feeling pretty hungry, so it's time to go back to the hotel for breakfast. The breakfast in East Java is pretty much the same everywhere; fried noodles, fried rice, fried egg…and fairly decent coffee.
Once you're fed and rested, you must take the long drive to Volcano Ijen, a four/five-hour journey depending on traffic. Make sure you have a decent playlist available…you're in for a long ride!
If you booked a tour, you will most likely be staying at one of the few hotels in the region near Ijen, which is still 2 hours away from the volcano. We got to our hotel at about 3:00 pm and I was ready for a nap.
The hotel is super nice though and comes with a spa and swimming pool. My recommendation is to not do anything strenuous that afternoon and take a rest, because at 11:00 pm you will be leaving to hike another active volcano, Volcano Ijen.
Day 3: Ijen Volcano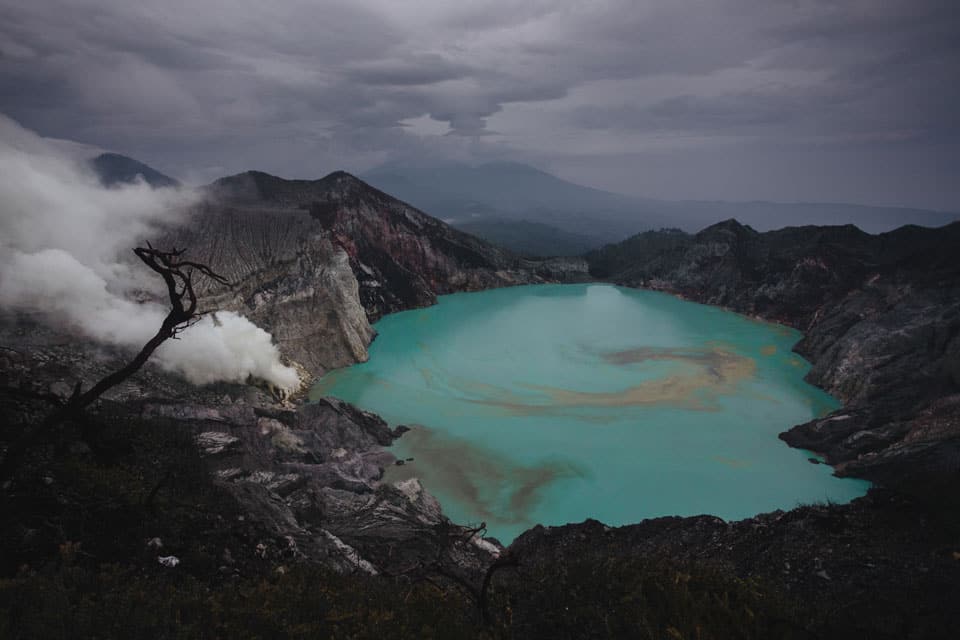 It's the dead of night, and you're in the car driving some 2 hours from a luxurious hotel to a dirty, muddy car park. At this point, you're probably feeling quite tired and wondering if it's all going to be worth it. The short answer is, YES!
I reached the car park to the Volcano Ijen hike at around 1:00 am and was met by my guide, a local man who spoke very good English…but didn't like to speak. I was hiking with a Korean family and the four of us set off together in the total darkness.
Our guide gave us a torch and a gas mask at the beginning of the hike, but even with our torchlight, it was still quite hard to see.
The hike itself is not too strenuous, at least not by my standards. If you are someone who does no exercise at all, you might find it quite challenging. For the moderate-level hiker, it will be okay. It is only a 2km hike, and it flattens out every so often, so there are plenty of chances to take a break.
If you're really worried about the hike, you can hire someone to push you in a little cart (yes, seriously) but this is very expensive. If you hire a cart, it comes with three men to push you all the way to the crater's edge…three men because they take it in turns to push you.
I don't know how much this costs, because I felt like I still had working legs and thought this was almost as pointless as the horse at Mount Bromo, but if you're old or disabled or have a phobia of hiking you might want to consider this.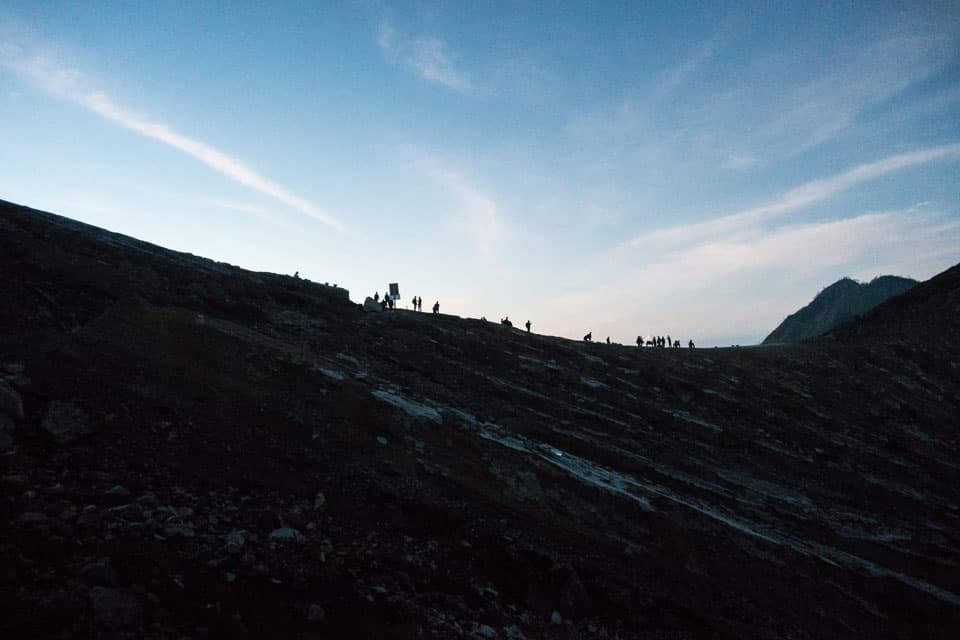 After about an hour of hiking, you will come to a rest stop where you can buy tea and coffee. Make sure you bring plenty of snacks as you will probably need them at this point, and I didn't see anywhere to buy some. Here you will start to smell that infamous rotten egg smell of the volcano. That smell is sulfur.
From the rest stop to the crater, it is pretty much mostly flat but you will need your gas mask for this bit. The sulfur in the air won't harm you, but if it gets in your lungs it can make you cough… a lot.
You may see a miner or two on your hike, who mine for sulfur through the night. In the daytime, it is too dangerous to enter the crater, so they have to work at night.
If they try to sell you sulfur-made goods, say no, as even though they are beautiful, most flight restrictions will prevent you from taking them home.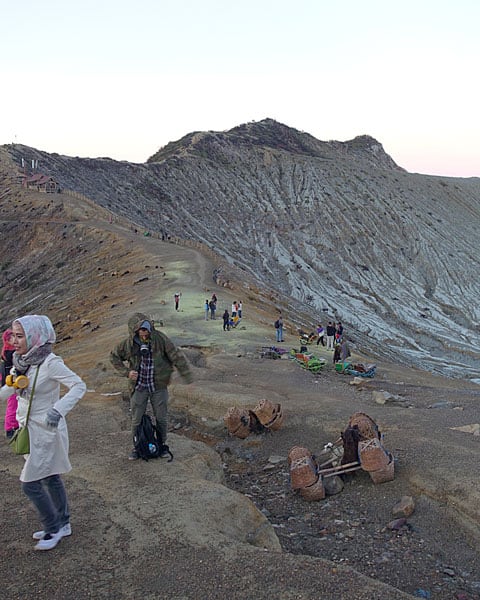 At 3:00 am, you'll reach the rim of the crater. If you think your hike is over here, you are much mistaken. From here, there is another 30-minute hike DOWN into the crater of the volcano to see the wonderous blue fire flame.
This amazing, natural phenomenon is actually light from the combustion of sulfuric gases and can only be seen from the crater. It is tremendous to behold, but by this point, your lungs are probably begging you for some fresh air, so my recommendation is to go down, take a picture, and get the heck out.
Do not stay for longer than 5 minutes, I've heard of some tourists passing out after staying down there too long.
Of course, what goes down must go up, so once you are ready to leave the crater you must hike back up the way you came. This part of the hike is pretty scary, as the path stops being an easy to follow, flat terrain, and becomes heavy boulders and sharp rocks.
Going down is scary, but going up was just as bad. My guide even ran out of there and left me to fend for myself, either because he couldn't handle the sulfur or I was talking too much…could have been the latter.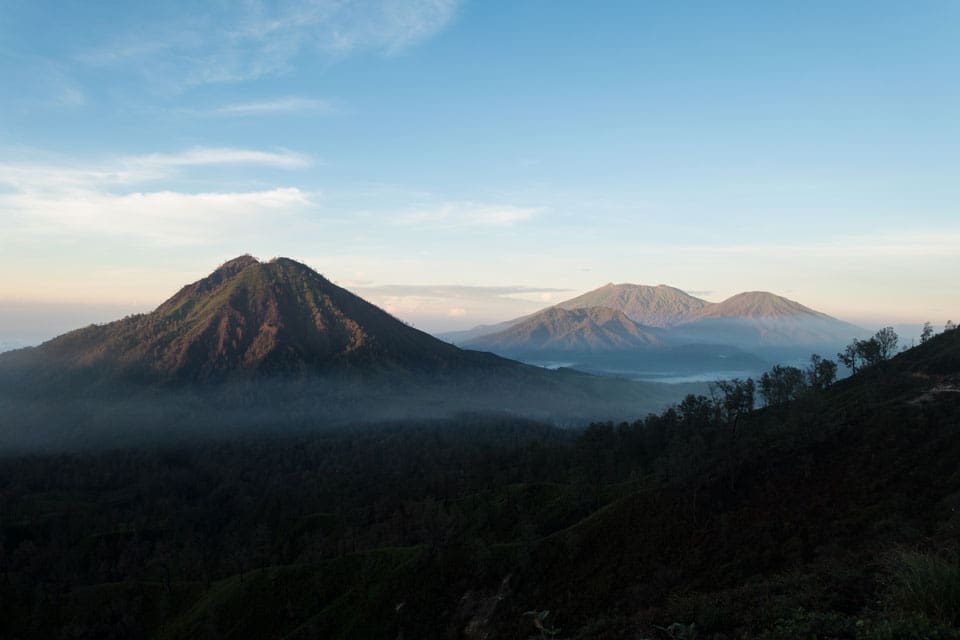 Once out of the crater, it's about 4:30 am and the sun will soon start to rise. Take a rest here and watch the sun rise over the acid blue lake that lies in the crater of the volcano. It is truly one of the most beautiful places in Indonesia.
Like Bromo, you can explore pretty much the whole rim of the crater, but be wary of the sulfur cloud and which way the wind is blowing. My advice is to take some photos and head down for some hot food.
We got back to the car park at about 6:30 am, and by this point I was ravished. We drove back to the hotel and enjoyed another traditional fried everything breakfast, before taking a hot shower and a much-needed nap.
We left the hotel around midday for our next destination, Tumpak Sewu, which is around a 3-hour drive. Here we stayed at a homestay.
If you've never stayed at a homestay before, you are in for a treat! Homestays are local families' homes, where rooms are rented out to travelers at affordable prices. This homestay was more like a guest house, but they still offered home-cooked meals and a warm, comfy bed.
Day 4: Tumpak Sewu & Malang Rainbow Village (Jodipan)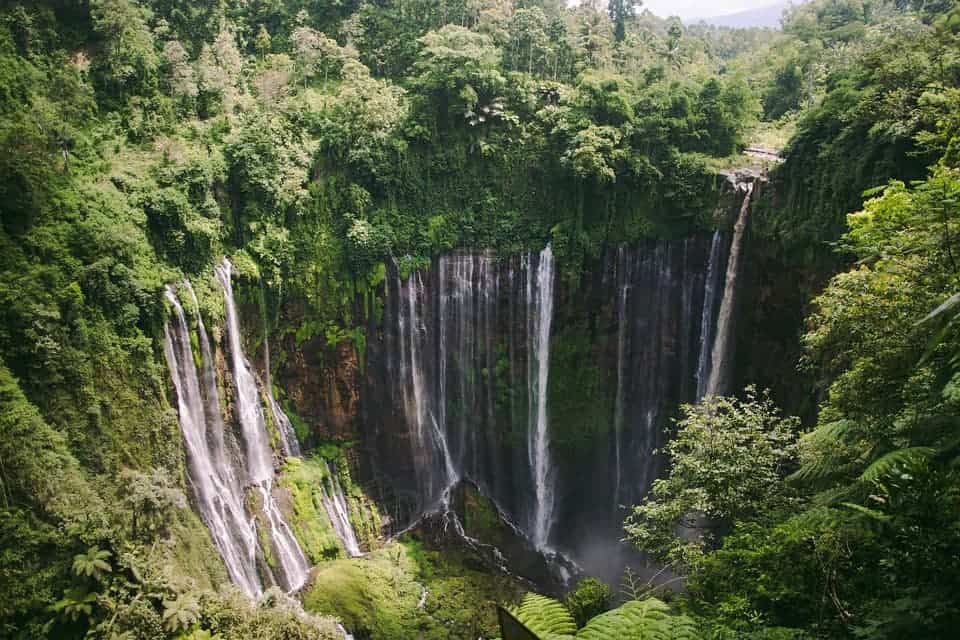 After a good night's sleep, you're ready to take on the next part of your adventure; Tumpak Sewu. Anyone that has fallen in love with the waterfalls in Bali such as the Nungnung waterfall and Tukad Cepung will surely enjoy Tumpak Sewu. It is arguably the most impressive waterfall in Java, spanning a total of 120 meters high.
To get there, you will need to venture yet another hike. Do not underestimate this hike, the ground is slippery from the moisture of the vegetation around you and it can be quite steep in places.
You must also walk through a waterfall and cross a rickety bridge, so make sure you wear waterproof and durable shoes. Saying that, my guide did the whole thing barefoot and chain-smoking cigarettes…I think I want to marry him.
The hike takes around 30-40 minutes and ends at the lustrous green base of the waterfall. Here you can witness the waterfall in all its glory and bask in its cool spray.
There are lots of cool photo spots, so you'll probably find you want to stay there for some time to get the best shot.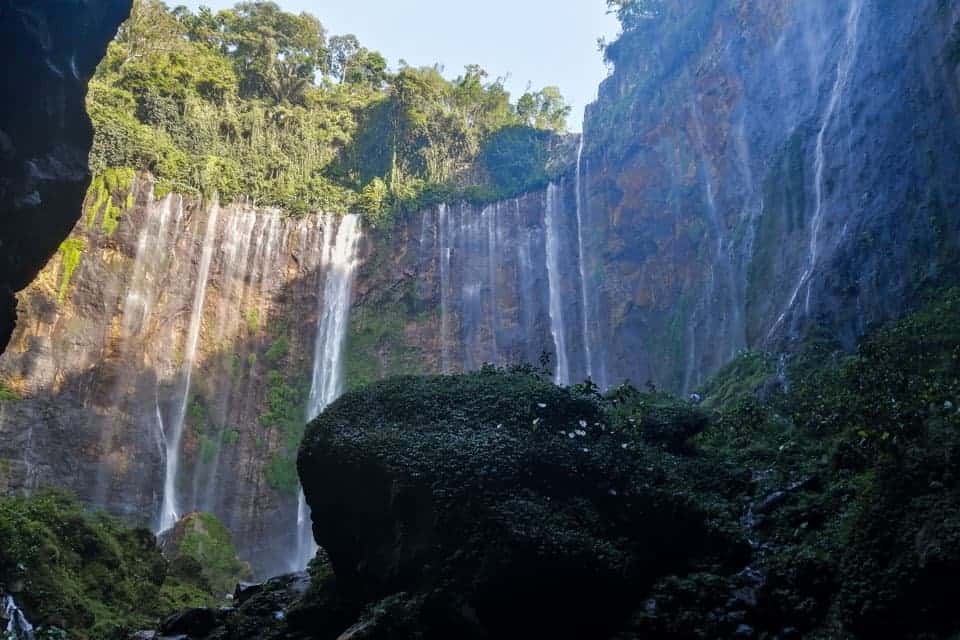 Hiking back from the waterfall though is something they did not prepare me for. The hike back takes you climbing up through another waterfall. Yes, that's right, in the waterfall.
Remember when I said to wear durable, waterproof shoes? This is where they will really come into their own. Despite it being a bit slippery in places, and there were times I spent more time on my bum than my feet, it was a lot of fun. If you love adventure, you will find this a nice surprise, if not then…I'm sorry.
Once you're back at your homestay you'll enjoy another delicious fried everything breakfast and then head on to the next stop; Malang Rainbow Village.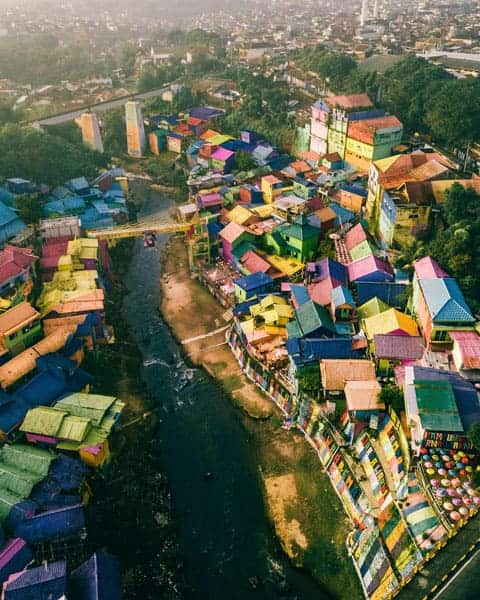 The drive to Malang is about 3 hours, but from the road you can really witness all of Java's natural beauty. Rows upon rows of rice terraces line the roads from Tumpak Sewu to Malang, and each little village you pass through reveals a lot of charm.
When you finally get to Malang though, prepare to be blown away. This riverside wonder used to be a slum village, destined to be demolished by the government who deemed it too appalling to live in.
A humble group of students from the Muhammadiyah University of Malang decided that all it really needed was a lick of paint and a splash of color, and thus Malang was reborn as this stunningly charismatic tourist attraction.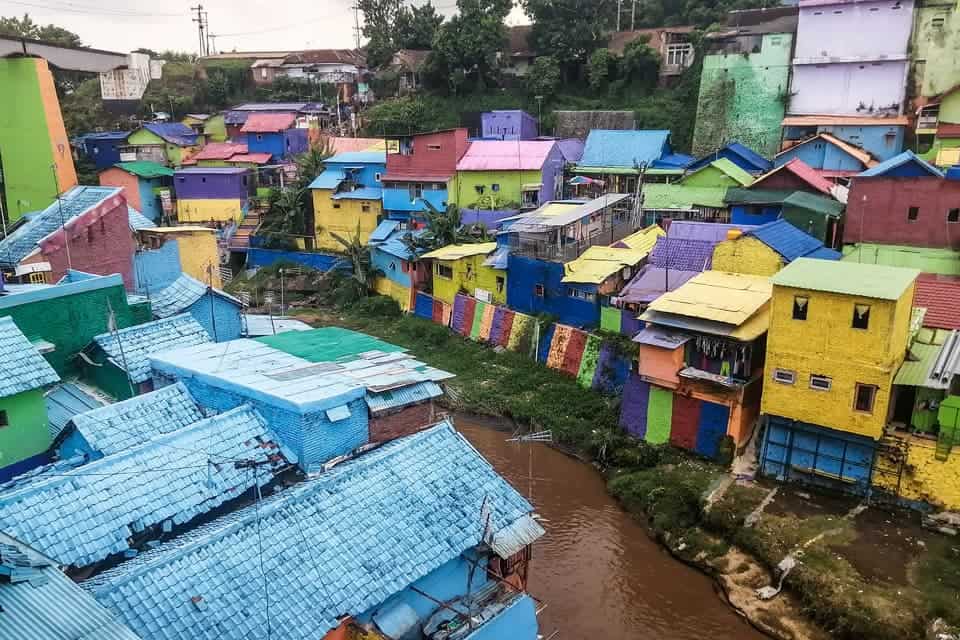 As you make your way through the slender and quaint streets, you'll notice little gimmicks that really give this place its charm. From floating hats to umbrella-made ceilings, every little corner of this village has something unique to offer.
Once you have finished exploring Malang, it's time to head to the next destination; Yogyakarta.
From Malang, you can get a train that leaves the adventurous region of East Java behind and takes you to the more relaxing but still beautiful region of Central Java.
The train takes about 6 hours, but if you get one in the late afternoon (4:00 pm) you can arrive pretty late at night. The trains are comfortable and offer air-conditioning. The price is also quite reasonable at 140,000 IDR (10 USD).
Day 5 – 8: Yogyakarta
The area around Yogyakarta has so much to offer, which is why I would recommend staying here for three or four days to really experience it.
The best way to get around here is to use Grab. If you're traveling alone like me, ask your hotel if they know someone who can drive you around on their motorbike, and liaise with them where you want to go.
I hired a local boy with his bike for around 300,000 IDR a day (20 USD), which if you want to visit a few places, works out much cheaper than getting a Grab everywhere.
Things To Do In Yogyakarta, Central Java
1. Spend A Day At The Borobudur and Prambanan Temple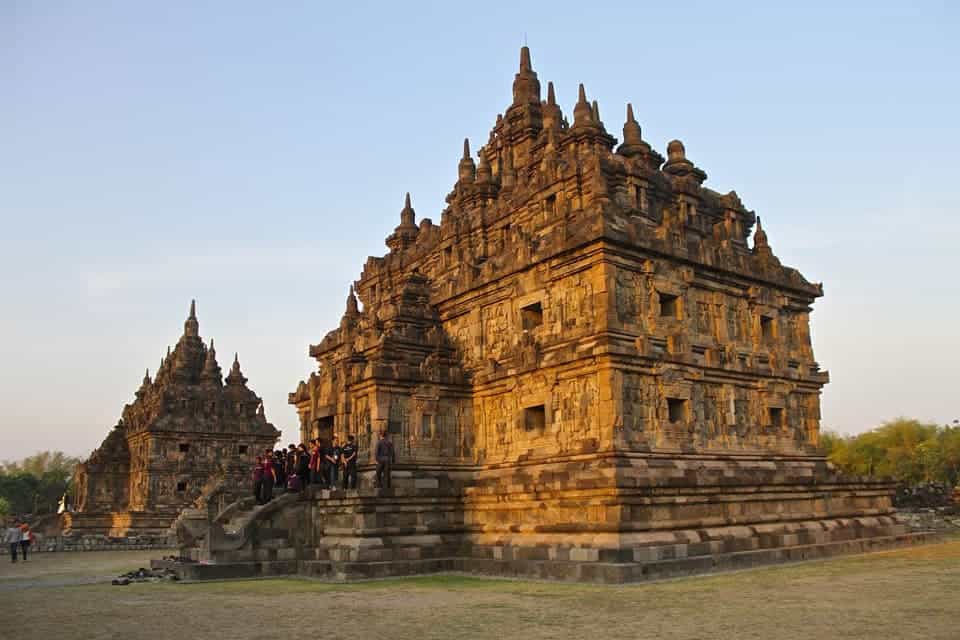 Borobudur Temple and Prambanan Temple are the most famous temples to visit in Yogyakarta. Most travelers will visit Borobudur for sunrise, and Prambanan for sunset.
I would suggest going at these times, as not only does it make for better photos, but it means you miss the blazing midday heat.
Getting to Borobudur for sunrise is quite easy. You can prebook a taxi and pay for your entrance fee when you arrive. The entrance fee is a whopping 400,000 IDR (30 USD) but it comes with a buffet breakfast, so at least that's something. It is also considered the biggest Buddhist Temple in the world, and some say seeing it is a priceless experience.
It can be a bit crowded for sunrise, it has become a bit of a gimmick, but don't worry, there will still be some good photo opportunities and if you wait patiently, you can get a good 'crowd-free' shot.
Prambanan is usually a bit quieter, or it feels that way because the complex is smaller. It's half the price of Borobudur and an option to hire a guide at the entrance.
It's not necessary to get a guide though, it is really easy to navigate around the complex. A guide would be useful if you want to know more about the history, though.
Some other notable temples in the area are Pura Jagatnata and Ratu Boko.
2. Spend The Day At Parangtritis Beach!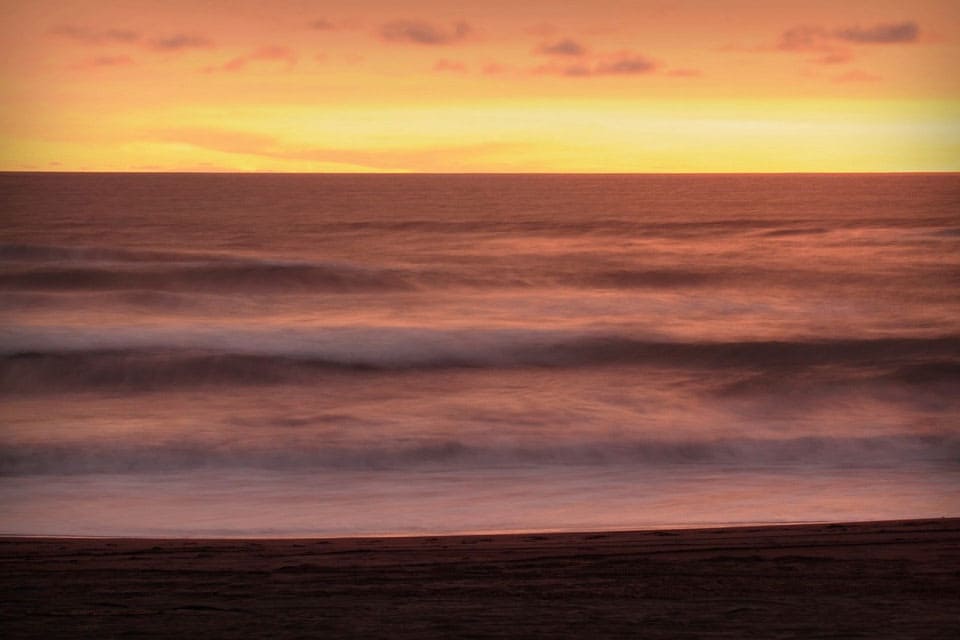 If you want some relaxation, then what better way to unwind than a trip to the beach.
There are many beaches not too far from the city, but I would recommend Parangtritis Beach as it is the most widely visited by tourists.
If you don't mind venturing a bit further away, for possibly around 2 hours, then Pantai Jogan beach is pretty spectacular and offers a natural waterfall that falls onto its sandy coastline. If you venture a little around the corner, you'll find secluded coves that you can sunbathe and relax on.
3. Explore The Waterfalls In The West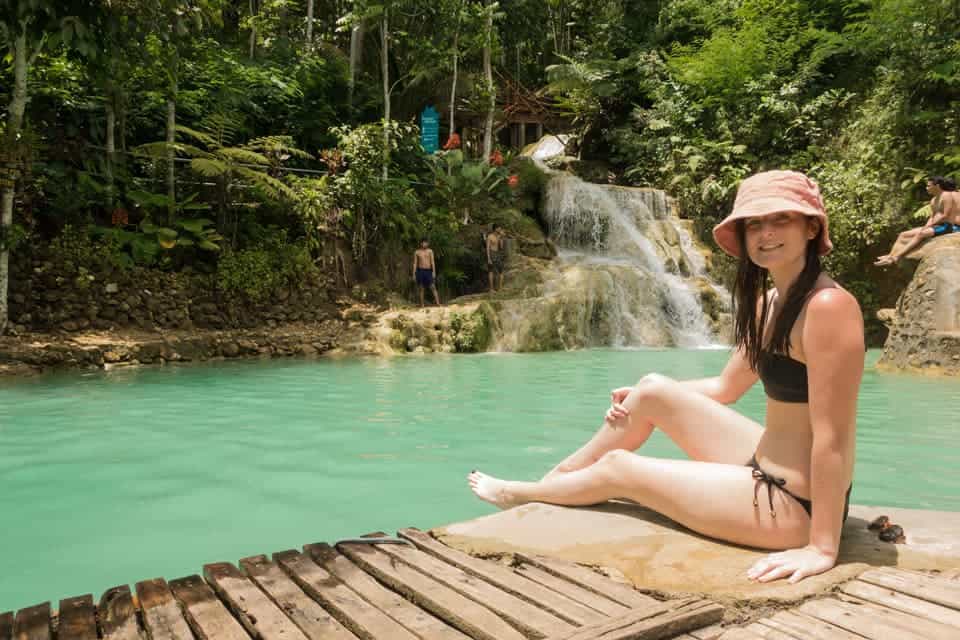 This is something that not many tourists know about, but an hour outside of the city to the west is home to some of the most naturally stunning waterfalls around.
My favorite was the Taman Sungai Mudal waterfall, which features turquoise-blue mineral water pools and relaxing waterfalls. The pools are also home to some small fish that like to eat the dead skin off your feet. Who can say no to a spa treatment?
The entrance to this waterfall is only 7,000 IDR (about 50 cents) for the upkeep of the grounds. You could literally spend all day here and not be bored.
Another cool waterfall in the area is Kedung Pedut, which is a little bigger, busier and more touristy. It's still nice, but Taman Sungai Mudal is more widely used by locals than tourists so it's a little quieter.
Make sure you visit during a weekday, as the weekend will be packed with locals. Kedung Pedut has an entrance fee of around 20,000 IDR (1.5 USD).
4. Explore The Rice Paddies And Hikes in East Yogyakarta
If you haven't had enough of hiking, you can venture to the East side of Yogyakarta to Becici Peak. Of course, one of the top things to do in Yogyakarta is to visit Mount Merapi, but at this point, I was still feeling bitter towards Ijen for giving me a cough, so I opted for a hike instead.
This is more of a nature trail than a hike, and only takes a couple of hours to get to the peak. From the peak, you can sit on a wooden veranda overlooking the impressive countryside landscape.
Take a book with you and find a nice spot to sit and chill here, you won't regret it. With an entrance fee of 2,000 IDR (14 cents) and another 20,000 IDR (1.5 USD) if you want to rent a hammock, you cannot say no.
5. Explore The City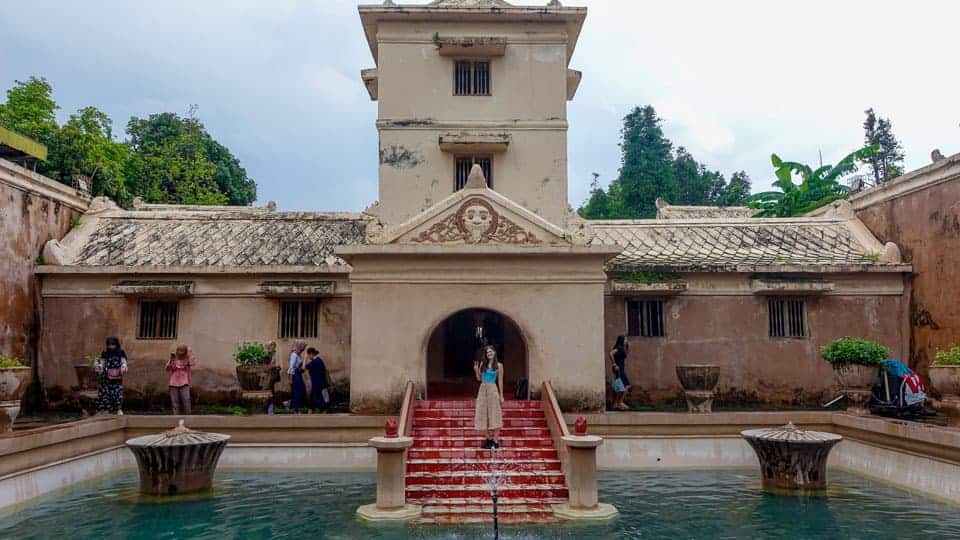 The city itself has plenty to offer. In the daytime, the Water Castle Jogya, otherwise known as The Water Palace, offers a beautiful and historic place to relax. You may find locals sitting on the steps here, enjoying the beautiful water garden.
You could spend as little as 20 minutes, to as much as 2 hours, just taking in its beauty. The entrance fee costs 15,000 IDR (1 USD).
Gembira Loka Zoo is also a popular attraction to visit in the city. If you are traveling as a family, the youngsters will love looking at their 420 different species of animals or playing in the play park, while the adults enjoy the botanical gardens and orchid nursery.
You can also ride an elephant here, but we would not recommend it – riding elephants hurt their backs and I consider it to be unethical.
If you want to pick up some souvenirs, then Jalan Malioboro is the place to go. This is the bustling street market lined with delicious food and hand-made gifts to take back to your friends and family. We would recommend going here late afternoon to early evening, as it really comes to life at night.
Where To Stay In Yogyakarta, Central Java
Best Hostel In Yogyakarta – Wonderloft Hostel Jogja
A newly-opened hostel in Yogyakarta, Wonderloft Hostel Jogja is a hidden gem. For an incredibly low price, the hostel offers comfortable dormitory beds (some capsule-styled) and a friendly and cozy atmosphere. The staff makes this hostel feel like a home! Don't miss it when you are visiting Java!
Best Hotel In Yogyakarta – The Phoenix Hotel Yogyakarta
The Phoenix Hotel Yogyakarta is one of the few 5-star hotels in Yogyakarta. However, unlike most 5-star hotels where spend your child's college tuition, the Phoenix Hotel is very affordable. I typically don't recommend 5-star hotels because they are just excessive after a certain point but if it's cheap, why not?

The old and charming architecture along with the beautiful settings of the hotel will surely make you fall in love. If not, then why don't you head over to the spa? It is game over at that point.
Day 9-10: Surabaya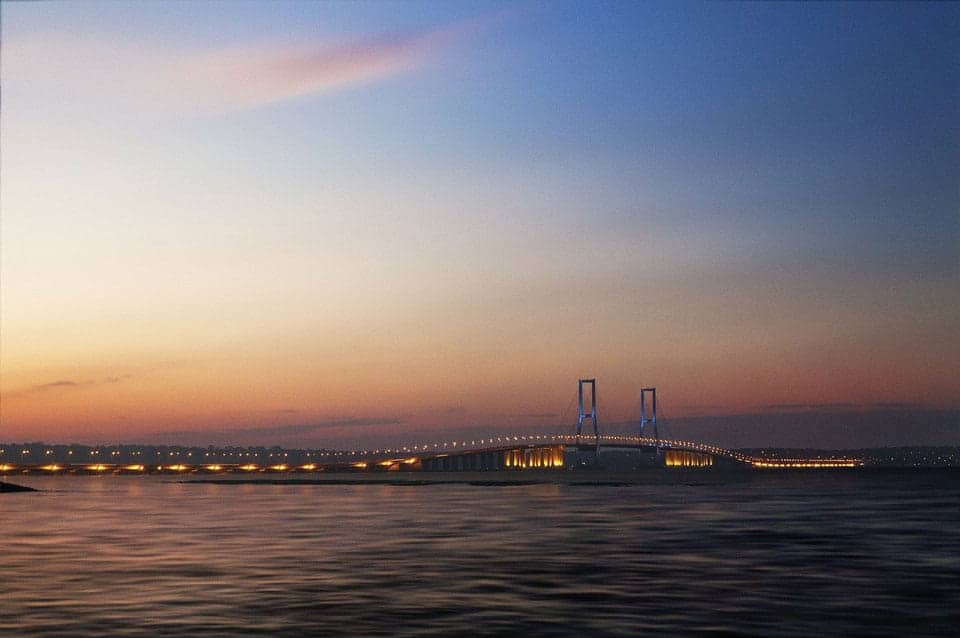 From Yogyakarta to Surabaya, the train ride takes around 4.5 hours, so we would recommend leaving late morning and taking the day to travel.
The train is pretty comfortable and is well air-conditioned. It was also reasonably priced at 200,000 IDR (14 USD) for this luxury. From the train, you can see the incredible countryside views of Central and East Java, which never gets tiresome.
You will arrive in Surabaya at around mid-afternoon, and here you can explore China Town for some of that good grub that I mentioned before.
On day ten, your final day in Java, you are probably planning on flying to your next destination. Depending on what time your flight is, read on for some of our top places to check out before leaving Surabaya.
If you are not flying from Surabaya, then you might like to do one of these activities at the start of your Java trip.
Things To Do In Surabaya, East Java
1. Surabaya Submarine Monument, Also Known As Monumen Kapal Selam (Monkasel)
This historic monument is fashioned from an old Russian submarine. It is the largest submarine monument in Asia and was built by Navy Veterans.
The submarine retired in 1962 and was used as a destroyer vessel, designed to protect the occupants from enemy ships. It's kinda cool to look at and does not take too long to see. The entrance fee costs 8,000 IDR (60 cents)
2. House of Sampoerna
The House of Sampoerna is a cigarette factory turned tobacco museum. The architecture alone gives you a real feel for the Dutch colonial-era, and it is now a well-maintained historical site. The museum is interesting enough and provides a good education to Surabaya's manufacturing culture, and it's free!
Where To Stay In Surabaya, East Java
Best Hostel In Surabaya – Livinn Hostels Gubeng Station Surabaya
Livinn Hostels Gubeng Station Surabaya is the epitome of a hostel. Shared dormitory-style rooms, friendly vibes, and an owner that really cares about the guests. Though this place might not seem like the poshest place to stay at, I highly recommend it for travelers solo backpacking Java! You will meet many like-minded backpackers here!
Best Hotel In Surabaya – Hotel Majapahit Surabaya
Hotel Majapahit Surabaya is a luxurious 5-star hotel with an affordable price in Surabaya. Everything from the decor to the professional staff and the incredible amenities ooze comfort and charm. Don't miss this gem in Surabaya!
---
Packing List For 10 Days Java Backpacking Trip
For your 10-day Java itinerary, you will go from some of the most magnificent waterfalls in Indonesia to some of the most impressive volcanoes in the world. You will venture into the jungles of Java.
The weather will go from humidly hot to fairly cold, especially when hiking in the early mornings. That is why you will need a comprehensive packing list for Java!
Besides the essentials of every trip such as clothing and toiletries, here are the items you should bring:
Sunscreen – This is a no-brainer. Sunscreen is especially important at high-altitude, such as when you are hiking volcanoes in Java.
Insect Repellent with Picaridin – Insect repellent is a must for any trip to Indonesia, and Java is no exception.
Filtration Water Bottle – A filtration water bottle has become a travel essential. The ability to drink from any water source is amazing. Don't worry about getting sick from drinking dirty water anymore!
Proper Rain Jacket (Him/Her) – We traveled during the rainy season and a rain jacket is a necessity. Even outside of the rainy season, Java is known to receive quite a bit of rain.
Travel Medicine Kit – A travel medicine kit is another travel essential. Containing various medicines for many kinds of illnesses, you can get the proper first-aid you need just in case something happens! Obviously, it doesn't replace travel insurance.
Hiking Boots (Him/Her) -The hikes on this Java itinerary are quite hikes, especially Mount Bromo ad Ijen Volcano. I would recommend having proper hiking boots! You don't want an accident up those mountains!
Water Shoes – Water shoes are imperative for your hike at Tumpak Sewu. The waterfalls and mud you will have to hike through will damage your nice shoes. Proper water shoes are secure and offer comfort when hiking in water.
Warm Clothing – When you are hiking Bromo and Ijen Volcanoes, the altitude is over 2,000m above sea level. Hence, it tends to get quite chilly and windy. Pack some warm clothing to protect yourself against the cold!
---
Best Time To Visit Java, Indonesia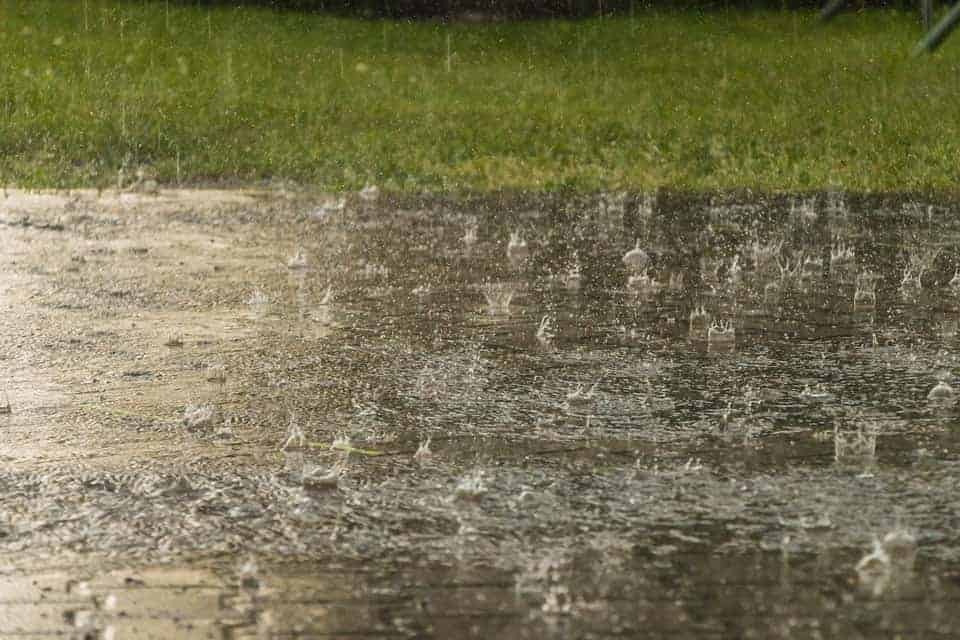 Java's geographic location on the earth meant that it has distinct dry and wet seasons. Obviously, the best time to visit Java, Indonesia, is during the dry season, which spans from May to September.
If you can only visit during the wet months, don't be bumped out. It just means unpredictable heavy rainfalls can happen daily, but they only last for a few hours.
Temperature-wise, Java is a very warm island in general. The temperature is consistently around the low-thirties for most places.
---
Java Itinerary FAQs
How Many Days To Spend In Java?
It is recommended that you spend at least 10 days in Java to see its attractions. The places to visit in Java are quite spread out, and the island is fairly big. Anything less than 10 days would not be enough to cover the island.
Is Java Worth Visiting?
The island of Java is totally worth visiting! It is home to some of the most lush jungles and fascinating volcanoes in Indonesia. Travelers can also marvel at epic UNESCO World Heritage Sites such as Borobudur Temple and Mount Bromo!
---
Like this post? Don't forget to save it on Pinterest!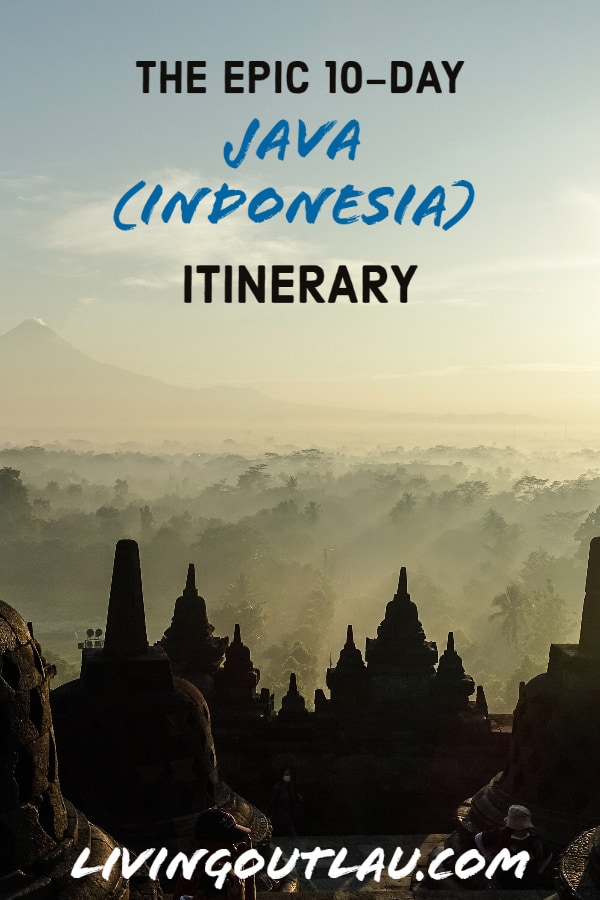 ---
So that's it! 10 days in Java. I hope that you found the advice in this guide helpful and instructive.

Any questions? Leave them in the comments!
Disclaimer: Some of the links above are affiliate links. That means if you book or make a purchase through the links, we will earn a small commission at no extra cost to you! The money will help run this site! Thank you!
Disclaimer: Some of the links above are affiliate links. That means if you book or make a purchase through the links, we will earn a small commission at no extra cost to you! The money will help run this site! Thank you!