Over the past few years, Bali has become an increasingly popular travel destination. Everyone is flocking to Bali for its beautiful beaches, pristine rice paddy fields, and affordable prices.
Not going to lie, I'm as guilty as everyone else. Bali has a piece of my heart and it is one of the places I visit once almost every year. Recently, I've gotten lots of people asking "Is Bali safe to travel", which quite frankly, I'm a little saddened about.
Generally speaking, Bali is a very safe place to visit. Though crime such as petty theft and pickpocketing seems to be on the rise in the past few years, crime is still very low in general. Visitors should be more careful of the elements, such as the weather, insects, hiking trails, and of course, the sanitary condition of the food.
I've written this article to talk about some of the dangers in Bali and how safe is it to travel Bali now.
Enjoy!
---
Crime in Bali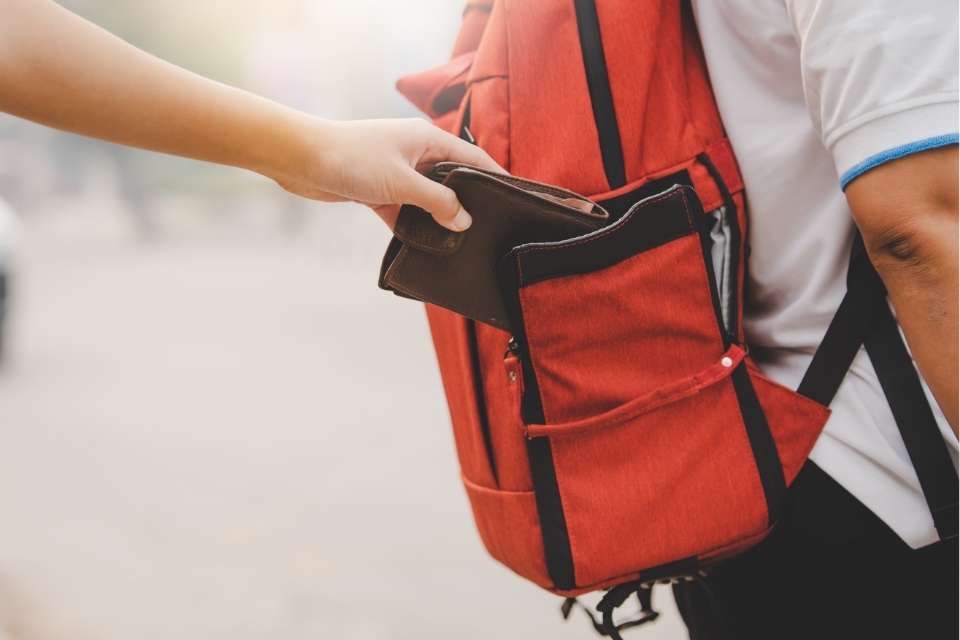 As we have mentioned, crime is generally very low in Bali. Muggings and robbing are nearly unheard of, but tourists do need to be aware of pickpockets and thieves. These events typically happen more frequently in nightclubs and bars, which are often filled with intoxicated foreigners with the latest iPhones and electronics.
However, because of the pandemic, petty crime has been on the rise in Bali. The locals in Bali heavily rely on tourists' money to make a living, which they've not been getting much of in the past few years. As a result, some of them resort to crimes such as pickpocketing and such.
Personally, I've not felt that the crime level has been increasing in Bali, but Numbeo suggests that Bali's crime rate has been increasing at a "High" rate.
One thing worth noting is that Indonesia (and Bali) practice Hinduism. One of the main principles of Hinduism is the concept of Karma. It is one of the reasons why people don't resort to crime even during tough times.
---
Is Bali Safe for Tourists?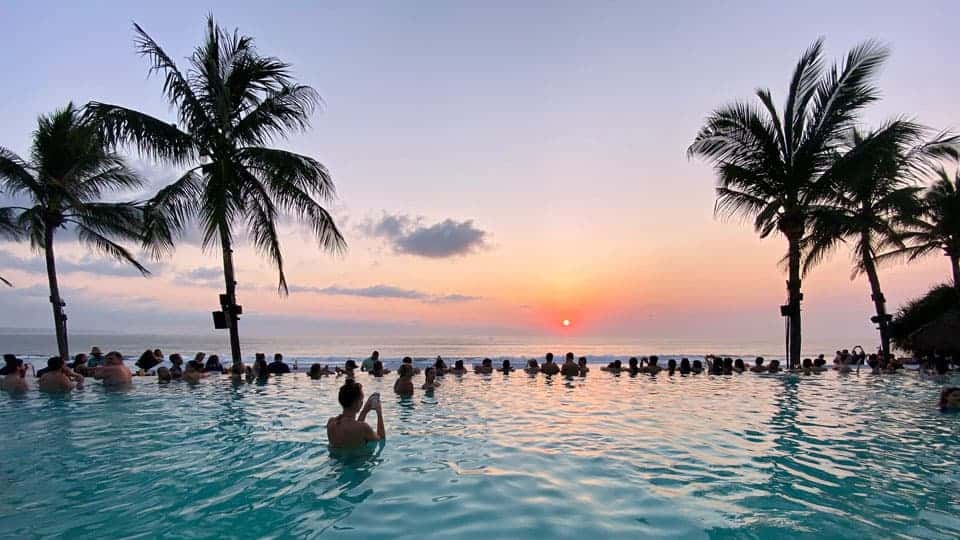 Because crime is fairly low, Bali is quite a safe place for tourists. However, being a completely new country with a new environment, there are some things you should be aware of.
The most common issue tourists run into is food poisoning, or as it is called in Bali – Bali belly. Because the tap water in Bali is not safe to drink, ice cubes (and cocktails) are usually the culprit of Bali Belly. Of course, you can also get it from food.
Tourists that aren't used to the tropical climate of Bali should be aware of dehydration, sun overexposure, and even mosquitos.
---
Is Bali Safe For Solo Female Travelers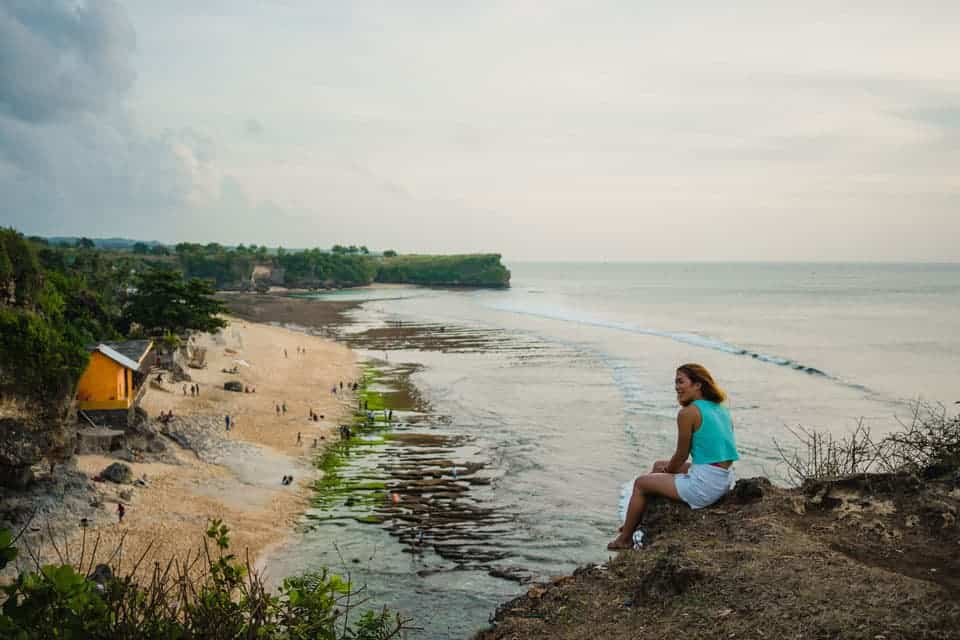 Generally speaking, Bali is safe for solo female travelers. But just like in any other country, women are approached more often and can be seen as "easy targets". Sometimes, this unwanted attention could lead to women feeling uncomfortable, but typically speaking, it doesn't put you in a dangerous position.
Bali solo female travelers should be extra aware when going out alone at night. Be aware of your surroundings and use "common sense". Don't leave your drink attended and try to stay in a well-lit area with a constant flow of people.
If possible, make some friends in one of the many social hostels in Bali. The people in Bali are some of the friendliest I've met on my travels.
---
Is Bali Safe at Night?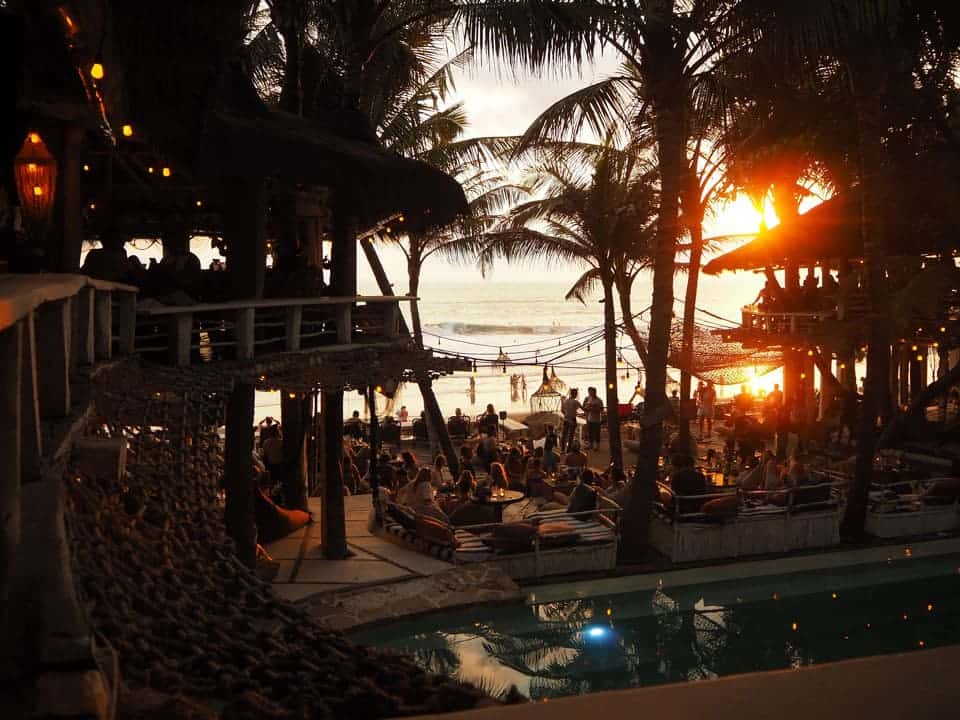 Bali is generally a safe place to be at night. Travelers can walk around in the streets without fear of getting mugged or robbed. However, nightlife venues in Bali are typically where you'll find petty crimes such as pickpocketing.
As always, be careful of how much alcohol you are drinking and don't be too under the influence, as that can make you an easy target. Bring an anti-theft fanny pack or a money belt to keep your valuables and belongings close to your body.
Don't drink spiking is very rare in Bali, it is best to pay attention to your drink at all times. Better safe than sorry.
---
Natural Disasters In Bali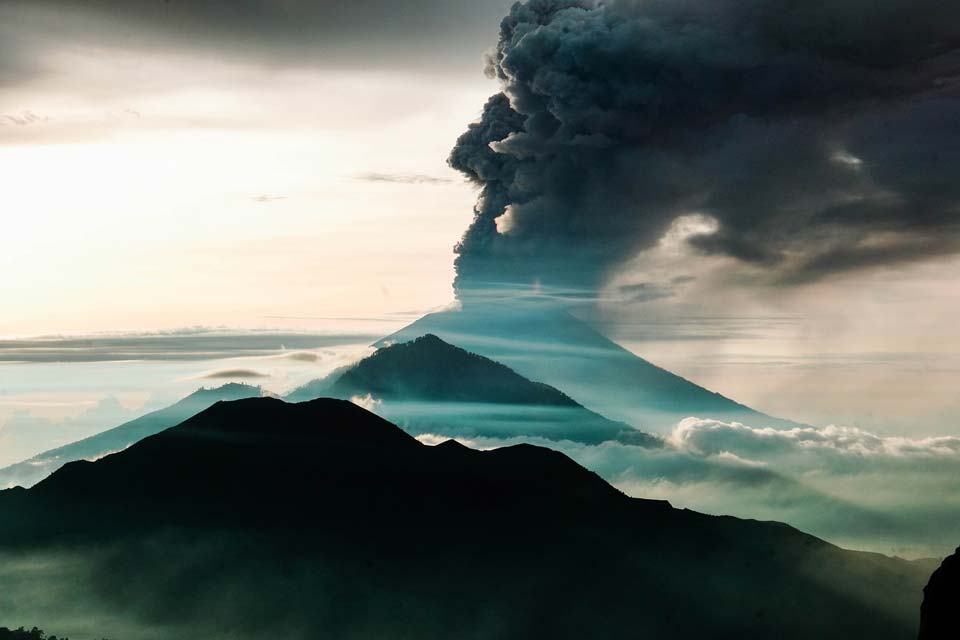 One of the most common dangers in Bali is the environment, namely the natural disasters that Bali is known for having. The island sits on the "Ring of Fire", a ring where volcanic and seismic activity is very high.
Roughly 90% of all earthquakes occur along the Ring of Fire, and the ring is dotted with 75% of all active volcanoes on Earth.

National Geographic
The most recent volcanic eruption is Mount Agung between 2017 to 2019. It was one of the biggest ones to date and caused destruction and disruption in Bali.
Earthquakes and volcanic activities sometimes can lead to tsunamis as well, though that is a little bit less common.
Bali is very prepared for natural disasters, so tourists are usually not in any danger as long as they follow signs and evacuation plans. It can be quite stressful though if you are living in Bali or staying there for a long time.
---
Are Taxis Safe In Bali?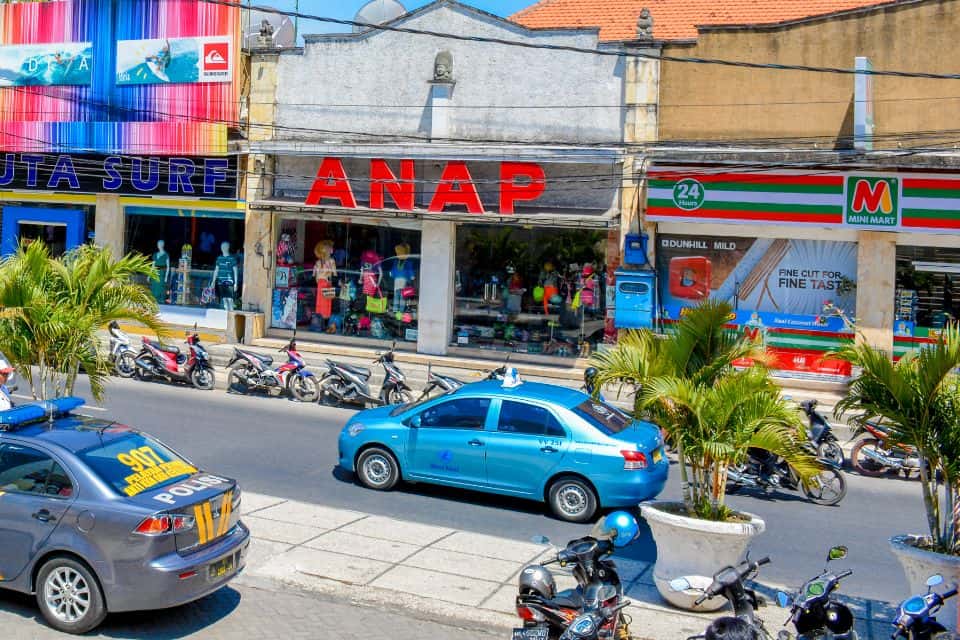 Taxis are very safe in Bali but travelers should be aware of taxi drivers scamming them. There are official "Bluebird" taxis and unofficial taxis, some of which could look like Bluebird taxis.
The official and licensed taxis in Bali are supposed to always use the meter so that passengers can get a fair price. However, the "fake" taxis don't use the meter and tell you the price before getting in, and that price is usually a lot more than what you usually pay.
That is why getting a taxi isn't very popular in Bali. Most tourists use the app GoJek or Grab, which are two taxi-hailing apps that are similar to Uber in Bali. These apps are affordable and guarantee that you pay a fair price for your trip.
If you know how to ride a scooter, renting one is the best way to get around Bali. It's cheap and lets you get to the most remote places on the island.
Some travelers decide to rent a scooter in Bali because they are very affordable. You can also hire a driver, which is surprisingly affordable, especially if you have multiple people.
If you are using Gojek or Grab, be aware that in Bali there are "red zones", places where GoJek and Grab are not allowed to operate. This could make getting around Bali quite difficult because you can't order one if you are in the zone.
---
Bribery And Corrupt Police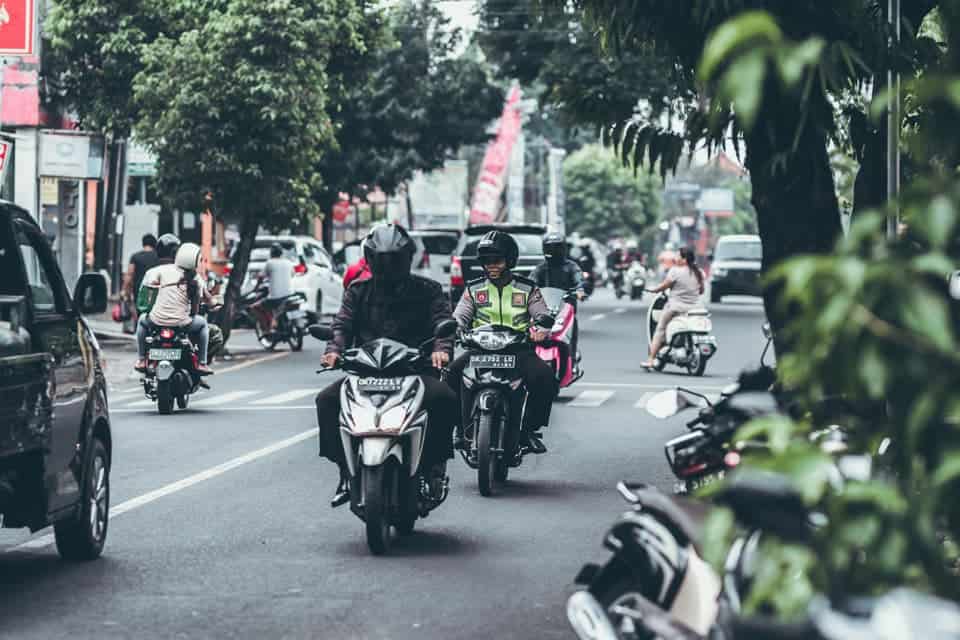 One of the biggest issues when it comes to Bali is the corrupt police. The police in Bali are not compensated well, which means that some of them decide to abuse their power and try to scam tourists.
It usually starts with them approaching you and telling them you have broken the law in some way. Then they said they'll have to take you to the police station, where you'll be put in jail or fined a lot of money.
However, they typically don't want to do that and will want some bribery money on the spot. There is not much you can do in this situation, but I've learned to keep a separate wallet with little money and just tell the police, "that's all I have. Take it."
I've had this happen to me personally. A "police" came up to me while I was driving a scooter and demanded to see my documentation. I couldn't produce the proper documentation so he said I need to go to the police station with him or pay him this certain amount of money. I found out through a friend that the police officer was most likely fake.
---
Common Scams In Bali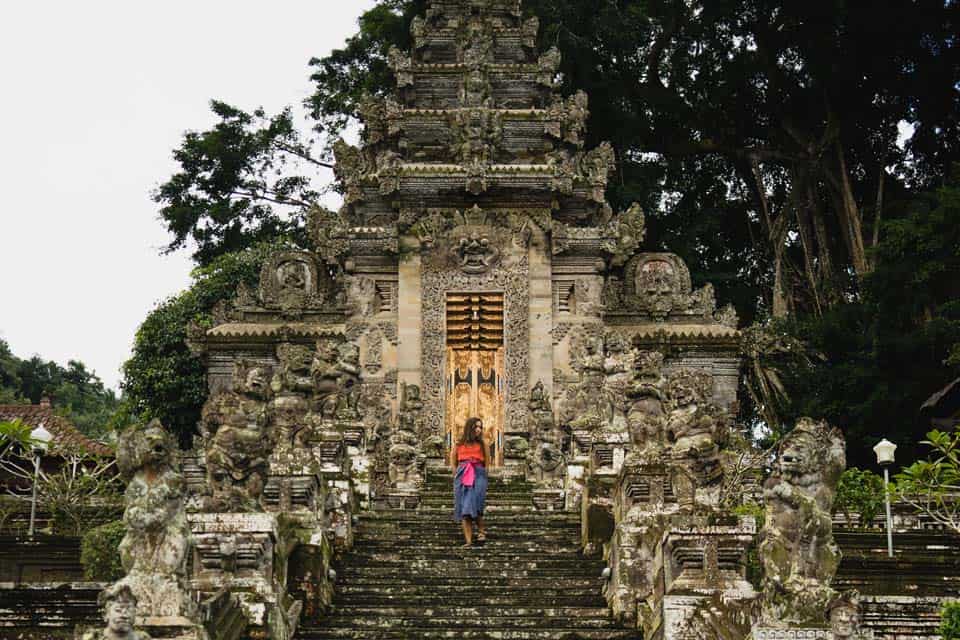 Anyone visiting Southeast Asia knows that scams are a huge part of traveling, and Bali is no exception. Here are some of the most common scams in Bali.
Fake Bluebird Taxi – As mentioned, there are many fake "Bluebird" taxis that make the passengers feel like they are getting a fair price but are actually scamming them.
Rideshare Drivers Charging Extra – Unlike Uber, you pay in cash for GoJek and Uber. Sometimes, these drivers will charge you extra just because they can. I've been charged extra because it was too late at night, there was traffic, and a bunch of other excuses. The good thing is that the driver will tell you beforehand, so you don't have to accept the higher price, but good luck finding one that doesn't surcharge you.
Temple Entrance Fees – This scam is quite common in Bali. When you arrive at a temple, someone will ask you to pay the entrance (or parking sometimes). This person might not be the official ticketing guide, which means you just gave your money to a random stranger. Always check to see if there is an official ticketing office first.
---
Tips For Staying Safe in Bali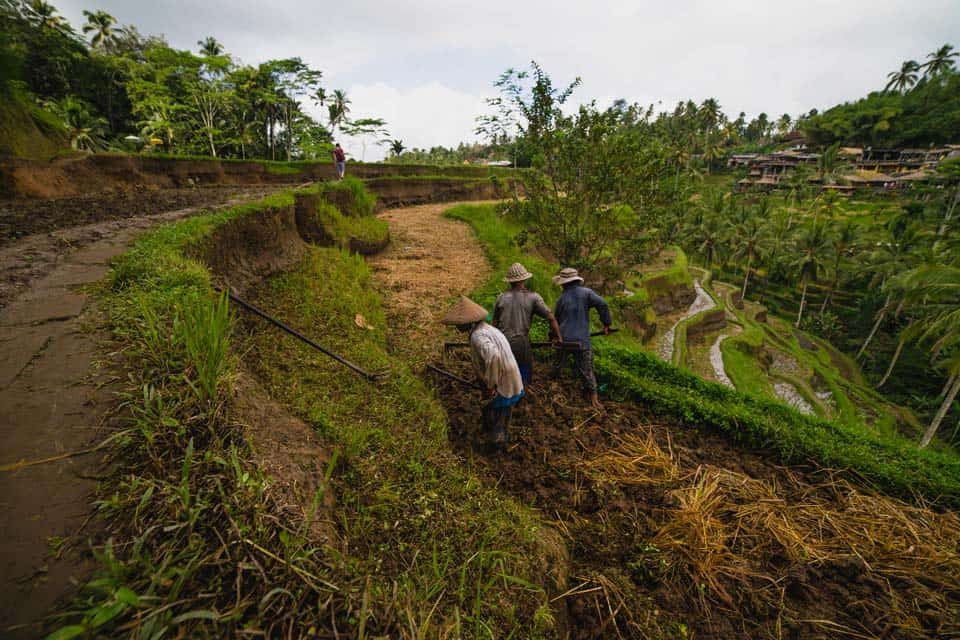 Here are some of our personal tips to stay safe in Bali. These tips are some of the ones I wish I would've known before I even visited the island!
Always Wear A Helmet When You Are On A Scooter – According to the CDC, wearing a helmet reduces the risk of head injury by 69%. Plus, it is the law in Bali!
Monkeys Are Mischievous Animals – The Sacred Monkey Forest Sanctuary in Ubud is one of the biggest attractions in Bali, but the monkeys there are known to take food and anything that shines from visitors. I saw a monkey take a woman's earring straight out of her ear. Keep your distance away from those monkeys.
Watch Out For Traffic – Traffic in Bali is horrendous. To make things worse, there are tons of motorbike drivers that are trying to squeeze through tiny gaps to beat the traffic. The result is very dangerous road conditions. Avoid areas with lots of traffic if possible.
Wear Sun Protection and Stay Hydrated – Bali has a tropical climate, make sure you are protected from the sun and carry a water bottle with you at all times.
Purchase Travel Insurance – Perhaps what's the most important when traveling to Bali is peace of mind. For that, we recommend purchasing some travel insurance, so you are protected no matter what happens. Check out our recommended travel insurance here! ✔️
Don't Drink Tap Water In Bali – The tap water in Bali is far from safe, so make sure you are drinking bottled water instead!
Watch Out For Beaches With Rip Tides And Undertow – There are plenty of stunning beaches in Bali, especially the ones in Uluwatu. But just make sure that you know about the rip tides and currents, so you don't get yourself into a dangerous situation.
Apply Insect Repellent – There are plenty of mosquitos in Bali, as well as some snakes and spiders. Use insect repellent and be aware of your surroundings so you don't step on anything potentially harmful.
Be Careful When Exploring The Outdoors – Bali is home to many outdoor activities, from hiking Mount Batur to exploring waterfalls to going surfing. But many of these outdoor activities pose potential dangers, especially since you are in a foreign country. Make sure you stay alert.
---
Bali Safety FAQs
Is Bali Dangerous?
Bali is a very safe island with low crime rates. However, visitors do have to be aware of potential natural disasters as well as food poisoning and insects.
Is Bali Safe For American tourists?
Bali is generally safe for all tourists, regardless if they are American or not.
Is Bali Safe With COVID?
Bali is relatively safe with COVID, but the situation can change at any time. It is best to consult with your respective embassy before deciding whether Bali is safe with COVID or not.
Is Bali Safe To Live?
Because the crime is very low and the vibe is fairly relaxed, Bali is generally a safe place to live. However, it should mention that natural disasters are a risk in Bali, and that the infrastructure in Bali might not be ideal for starting a family.
Is Bali Safe For Solo Travelers?
Bali receives an overwhelming number of solo travelers every year, and part of that reason is that Bali is very safe for solo travelers. The people are welcoming and it is very unlikely that you'll find yourself alone for a long time with the number of backpackers on the island.
What Are The Dangerous Areas Of Bali?
There aren't any dangerous areas in Bali, but visitors should pay extra attention when they are in areas with lots of traffic. Kuta is especially one of the most dangerous parts of Bali because of that.
---
So, How Safe Is Bali?
As you can see, Bali is quite a safe place to visit. Though crime is low, tourists can be in dangerous situations if they are not too careful. Hopefully, our article has helped you take all the safety precautions before visiting the so-called "Island of Gods."
Disclaimer: Some of the links above are affiliate links. That means if you book or make a purchase through the links, we will earn a small commission at no extra cost to you! The money will help run this site! Thank you!