One of the questions I get asked all the time is "Is there Uber in Bali" and I'm not surprised. Bali is notoriously difficult to get around unless you have a good mode of transportation, like Uber.
But unfortunately, there is no Uber in Bali, Indonesia, and it is likely that there'll never be Uber in Bali. Luckily for you, there are plenty of Uber alternatives and ride-sharing apps in Bali that can take you around, the most popular ones are Grab and GoJek.
But are these other apps trustworthy? What should travelers know before getting a Grab or GoJek? As frequent travelers to Bali (like once a year), we are here to answer all the questions you might have about Uber in Bali!
---
History Of Uber In Bali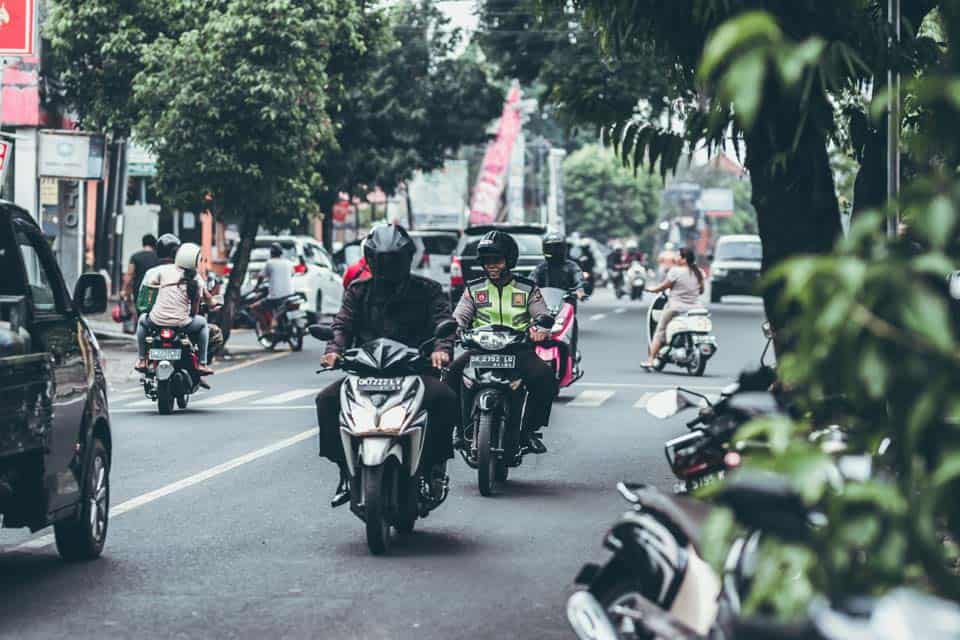 Funny enough, if you were reading this article in 2017, the answer would've been, "Yes, there's Uber in Bali!" But in March 2018, the company Grab acquired all of Uber's operations in Southeast Asia, which means that Uber and Grab have essentially merged together in that region.
So instead of using Uber, travelers can use the Southeast Asia version of Uber, which is Grab.
This also means that UberEats is also not available in Bali, but visitors can order food on Grab instead. All of Uber's uses are now on Grab, plus more!
---
Uber Alternatives In Bali
Though Uber is not available in Bali, there are many ride-sharing apps that accomplish the same purpose. The two most common apps in Bali are:
These two apps have almost all of the functions of Uber plus more. If you need to get around Bali, both Grab and GoJek will suffice.
There are slight differences when it comes to the two apps, which we'll discuss below.
Grab In Bali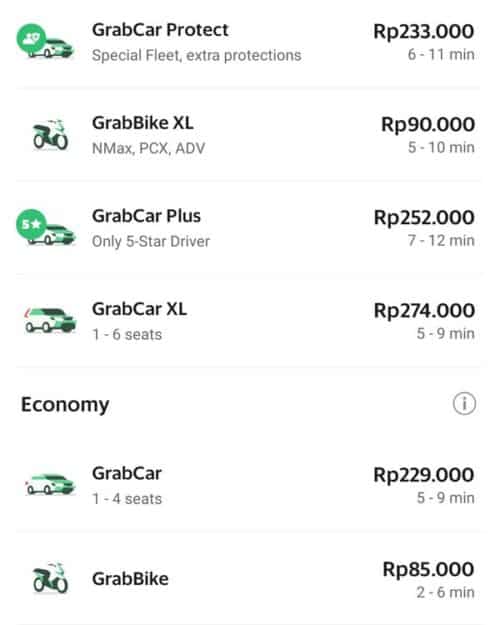 Grab is one of the biggest companies in Southeast Asia and offers not only transportation services, but food delivery and payment to multiple countries in Southeast Asia. at the time of writing, they are exclusive to Southeast Asia.
Because it is such a big company, Grab is a very reliable ride-sharing app in Bali.
For transportation, there are many vehicles to choose from, such as:
GrabBike
GrabCar
GrabBike XL
GrabCar XL
… and more
As we mentioned, it also has GrabFood, which is a food delivery app that allows you to order from a multitude of restaurants and cafes, perfect for those lazy days in Bali. There is also GrabPay, a digital wallet that allows you to pay for Grab services.
But that isn't the only option to pay for Grab in Bali. Just like Uber, you can use cash or input your credit card on the app for payment.
GoJek In Bali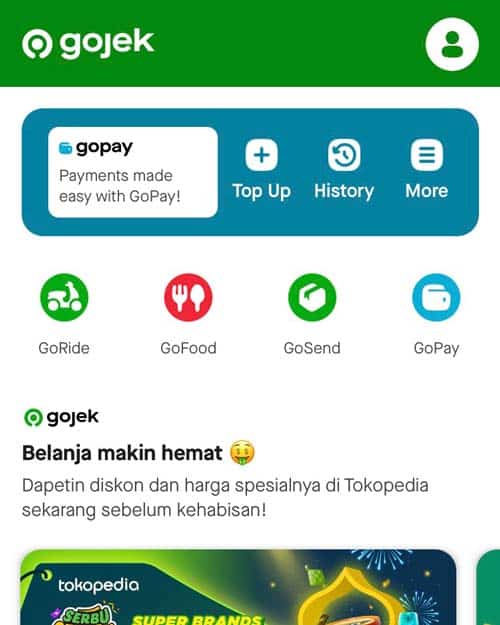 GoJek is an equally popular ride-sharing app in Bali. Unlike Grab, GoJek is exclusive to Indonesia, and has only been recently introduced in Bali. The company started offering just motorbike services in Bali, which was a big hit since it is one of the quickest ways to zip through the traffic in Bali.
Nowadays, it has much more than just bikes for transportation, it also has cars. But unlike Grab, GoJek has a lot more services. Here are some things that you can use with GoJek:
GoFood – Food delivery
GoMassage – Get someone to come to your place for a massage
GoMart – Shopping delivery services
… and much more
Similar to Uber, you can pay via cash or credit card through the app. It also has a digital wallet called GoPay, which users can use to pay for all services on the GoJek app.
---
Which Is Better In Bali? GoJek or Grab?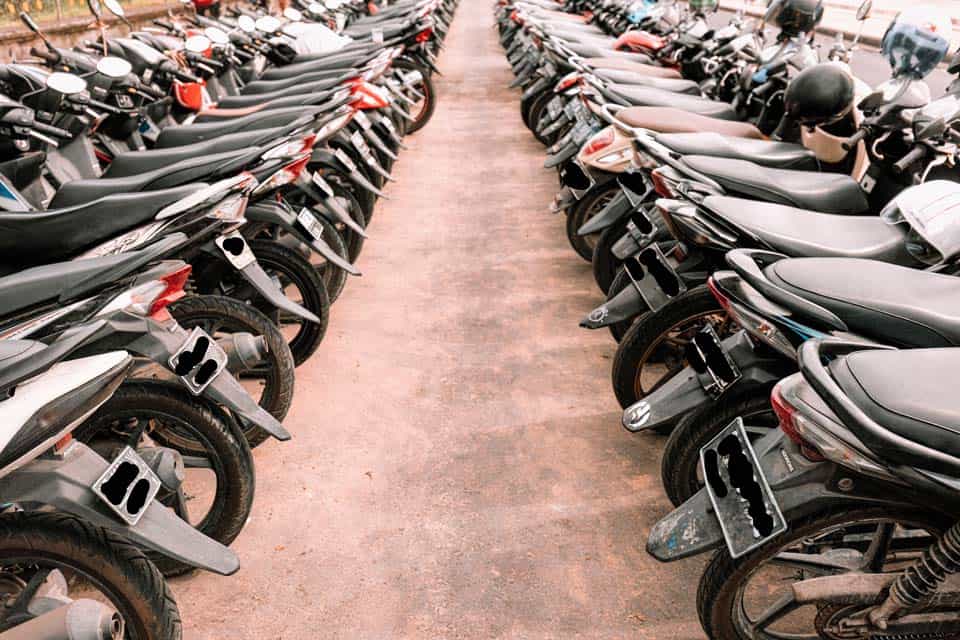 Without a doubt, GoJek and Grab offer similar services, but which one is better for tourists traveling in Bali?
For transportation, the services and prices are very similar. Some days you might find that GoJek offers a better price, some days you might find that Grab offers a better price. In either case, the difference usually isn't too big. Most drivers in Bali are on both Grab and GoJek.
But for other services, GoJek is clearly a better app than Grab. For God's sake, you can order a masseuse to come to your pool villa in Bali and give you a massage! There are so many more things you can do on GoJek than Grab. You would never need to leave your accommodation with the GoJek app. But Grab, I'm not so sure!
---
Are GoJek And Grab Safe In Bali?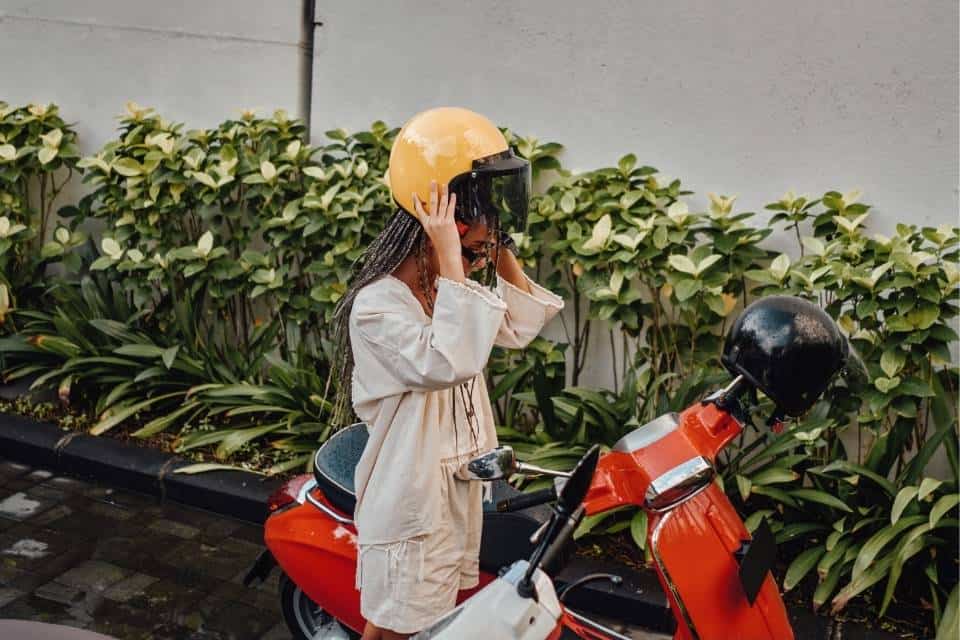 Using third-party apps might make some people question the safety of the drivers, but both GoJek and Grab are very reputable apps and their drivers are excellent in terms of services and skills.
There are some things you might want to be aware of when using these apps in Bali to get around.
There are Red Zones In Bali Where Grab or GoJek Cannot Pick Up Passengers – This is all fun and games until you get a ride in the middle of nowhere and then realize you have no way to get back. The local taxi drivers expect you to use their taxis to get home, which allows them to charge a lot more than usual.
GoJek And Grab Drivers Will Cancel On You (A Lot!) – The two ride-sharing apps in Bali are great, except they both underestimate the terrible traffic conditions. So you might see a low fare for your journey, but the driver will most likely cancel on you after seeing the traffic he has to go through to get to your location. Many drivers will raise their prices because of traffic as well.
Wear Your Helmet If You Are On A Motorbike – All GoJek and Grab scooter drivers will give you a spare helmet to put on. If they don't, they are not legally allowed to operate and drive you. Make sure you get a helmet and wear it for your own safety in Bali! Accidents happen all the time in Bali.
---
Taxis In Bali, Indonesia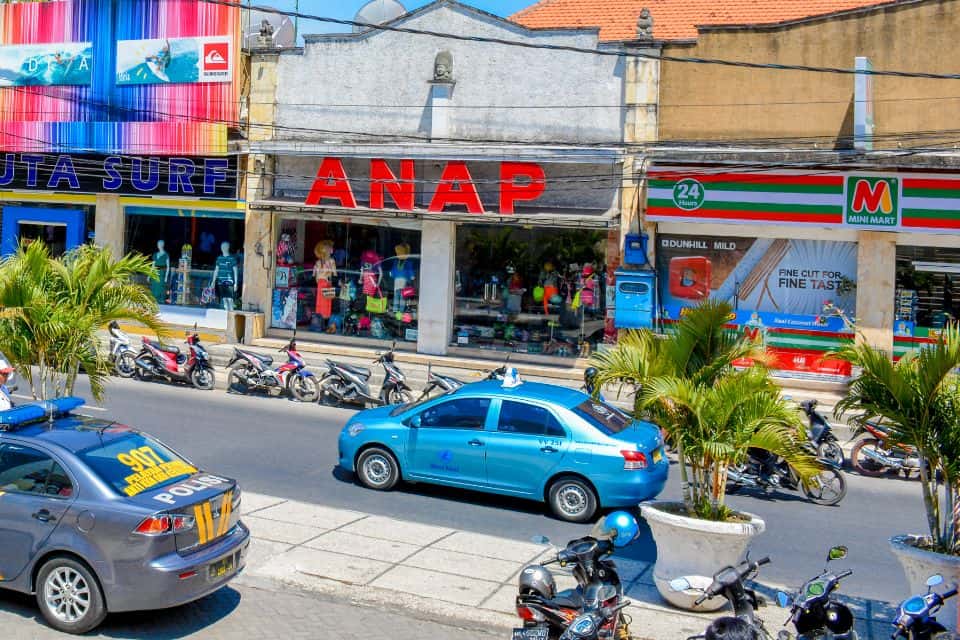 Taxis are often looked down upon in Bali, and for good reason. There is only one major reputable taxi company in Bali – The Blue Bird Group. These taxis are amazing and sometimes cheaper than Grab or GoJek, as they use the meter.
However, finding them has become increasingly difficult, as more and more shady taxi companies are painting their taxis the same shade of blue as the Blue Bird taxis. Tourists often get into a taxi thinking it's a Blue Bird when it is actually not.
When you get into a fake Blue Bird taxi, the taxi driver will negotiate a price for the trip. They won't use the meter because they don't have one. Tourists often end up paying a lot more than they should when using these taxi drivers.
With Grab and GoJek, you can see the price before you get in the vehicle, which is why they are becoming more and more popular in Bali.
---
Other Ways To Get Around Bali, Indonesia
If you don't want to get a taxi or use Grab or GoJek, there are other ways to get around Bali.
Renting A Scooter or Moped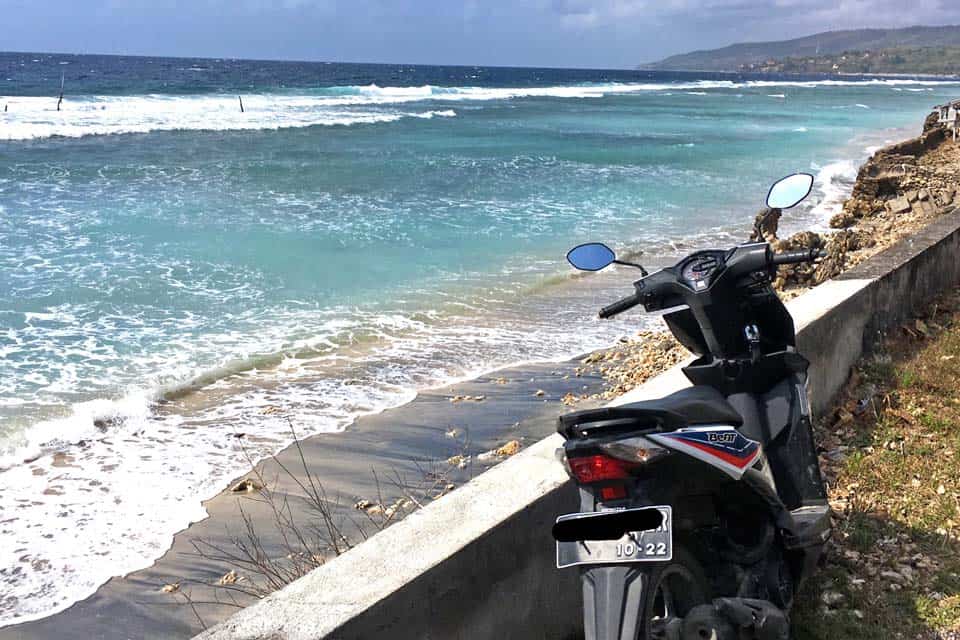 Perhaps the most common way to get around is by renting a scooter in Bali. Because many of the attractions in Bali are quite difficult to get to (or in the red zone where Grab and GoJek cannot pick up), having your own motorbike makes things a lot easier.
Scooter rentals are cheap at only a few dollars per day, perfect for those in Bali on a budget. The price of a big beer is more costly than a scooter for a day!
Just make sure you are confident and experienced with driving a scooter, because accidents happen all the time in Bali.
Hiring A Private Driver and Car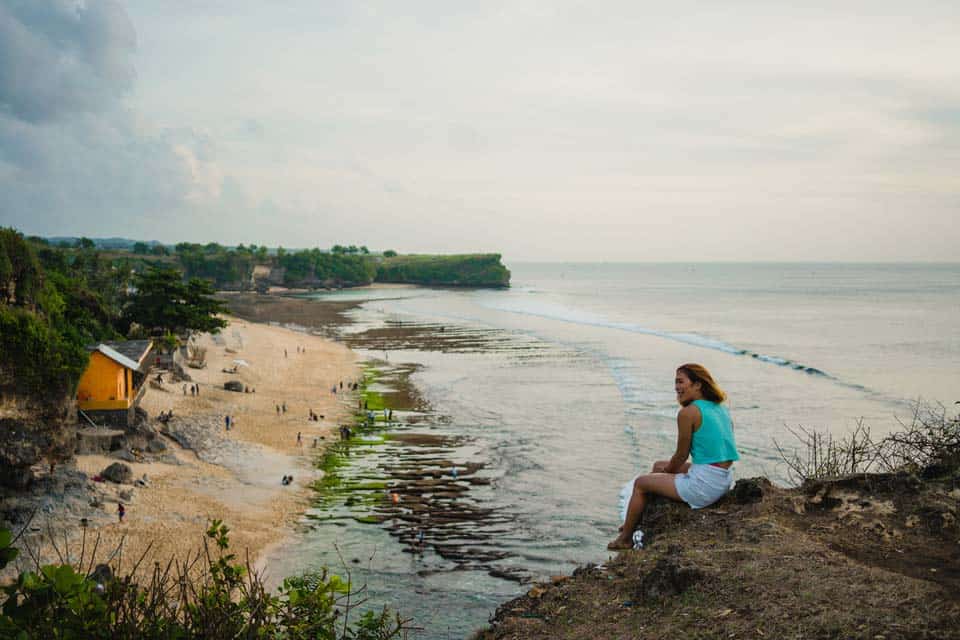 If you don't want to drive yourself around, why not have someone else drive you around, in their own car? Though this might sound ludicrous, hiring your own private driver in Bali is actually not that expensive! This might be an attractive option if you are visiting Bali for your honeymoon!
For a group of 3 people, you can hire a private driver plus a car for around 25 USD for 6 hours. That is enough time to see plenty of places around the island.
---
Uber In Bali FAQ
Is There Uber At Bali Airport?
There is no Uber in Bali Airport or even Bali in general. Uber has been replaced by Grab, and you can find a lounge and a pickup area just right outside the arrival area at Denpasar Airport.
Is There Grab At Bali Airport?
Yes! There is Grab at Bali Airport, as well as most places in Bali. Visitors can use the app to call themselves a motorbike or car for their transportation needs.
What Is The Best Way To Get Around Bali?
The best way to get around Bali is by renting a scooter and driving it around, though this would mean you have experience driving a moped in a foreign country. An alternative way is to take a Grab or GoJek around, which is the Bali version of Uber.
---
So, Is THere Uber In Bali?
By the end of this article, you should know that there is no Uber in Bali. But visitors need to fret not, Uber alternatives such as Grab and GoJek can solve your transportation worries and more! So make sure you download the apps before you get your flight to Bali!
Disclaimer: Some of the links above are affiliate links. That means if you book or make a purchase through the links, we will earn a small commission at no extra cost to you! The money will help run this site! Thank you!