Two of the most popular questions I get about Bali are "Is Bali cheap" and "Is Bali expensive". While that hugely depends on what's your income and what cost of living you are used to, we can give you more information on the prices in Bali.
Generally speaking, Bali can be both affordable and expensive. Everything from food, accommodation and transport to living expenses can be cheap. But at the same time, if you want to splurge, as many do for their honeymoon, your Bali trip can be quite expensive.
And that is why Bali is consistently one of the top destinations in the world. It is the perfect place for those looking for a budget backpacking adventure and those looking for a luxurious vacation. Because of the different travel styles, not one shoe fits all when it comes to a Bali trip budget.
That is why we have written this guide to inform you about some of the prices in Bali, and let you decide if that is cheap or expensive for you!
---
What Is The Average Cost of A Trip To Bali?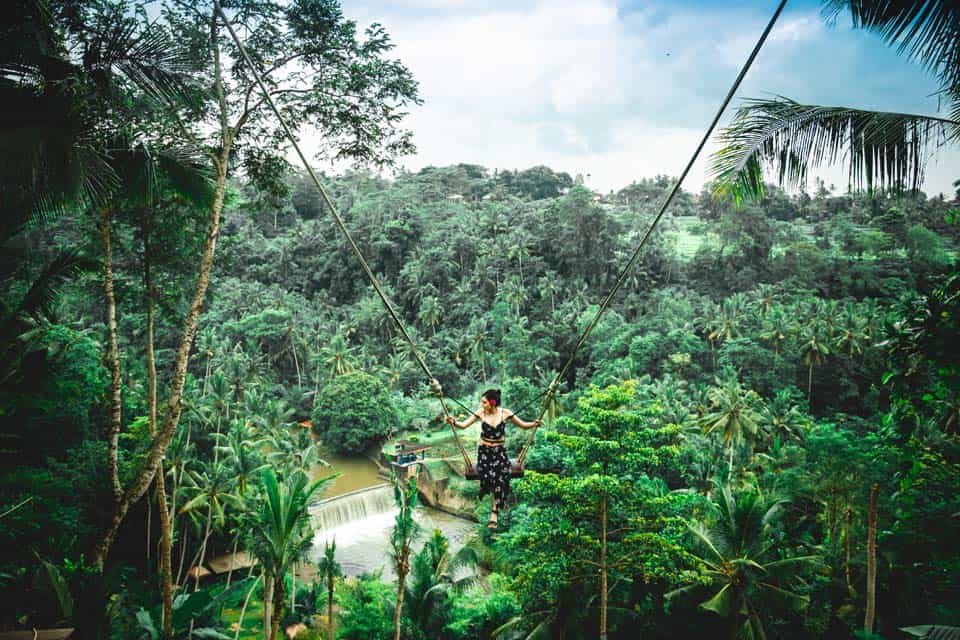 As we mentioned, the cost of a trip to Bali depends heavily on whether you want to travel frugally or luxuriously. Here are some things you might want to consider when deciding what kind of budget you'll need for your trip:
Do you want to eat at local streetside warungs or fancy fine-dining restaurants?
Do you want to stay in budget hostels or one of the luxurious villas with a private pool?
Do you want to sightsee independently, go on a guided tour, or charter a car?
Do you party frequently and spend lots of money on drinks, or are you more of a stay-in type of person?
When estimating how much your trip to Bali would cost, ask yourself some of these questions. This will help you gauge what type of traveler you are and what kind of budget you should be expecting.
Here we have created a table with an estimated cost of a Bali trip. It is based on 6 criteria:
Flight Cost
Food Cost
Accommodation Cost
Transport Cost
Sightseeing Cost
Beer And Alcohol Cost
These six criteria are going to be the main places where you'll be spending money in Bali:
| Category | Average Daily Spending |
| --- | --- |
| Flight (Round Trip) | $160 – $2000 (Lump Sum Cost) |
| Accommodation | $4 – $250 |
| Food (3 Meals A Day) | $5 – $250 |
| Transport Cost | $4 – $40 |
| Sightseeing Cost | $2 – $30 |
| Beer And Alcoholic Drinks | $2 – $36 |
| Total Average Cost | $17 – $606 (Not Including Flight Cost) |
Prices In Bali
As you can see, the range of how much money you can spend in Bali is huge. Bali is very affordable when you want it to be, it can also be very pricey if you want to enjoy the finer things in life.
For a budget backpacker, though you could get by Bali with as low as 15 dollars per day, we usually recommend spending 30 dollars or so. You never want to go to the cheapest hostel in town, but always the second or third cheapest.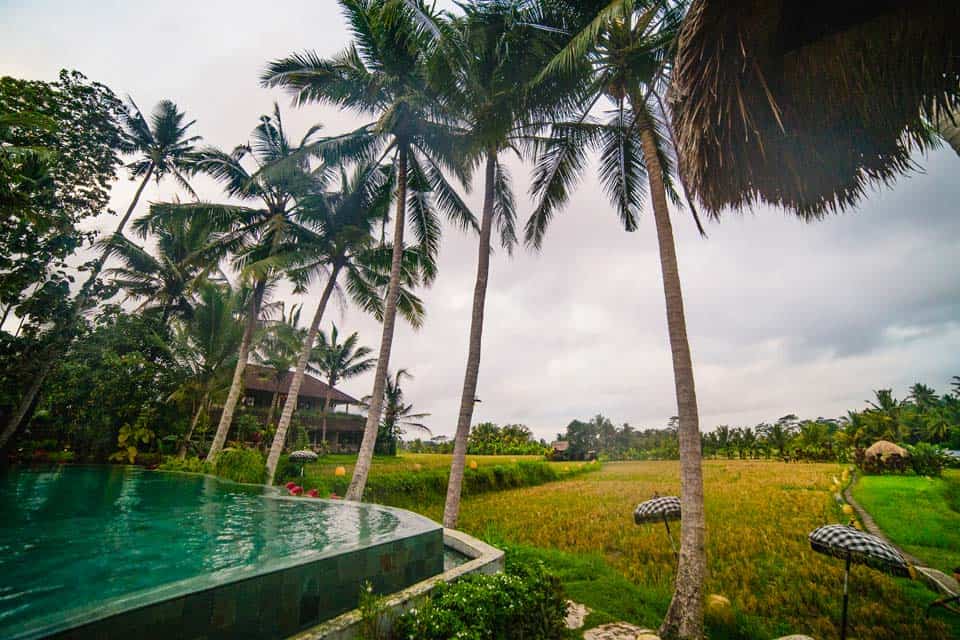 On the other hand, if you want to enjoy comfort and a little bit of luxury, you don't need to spend $581 per day. A good budget for a comfortable and enjoyable visit to Bali would be around $100 to $150 dollars a day. This could get you a great accommodation, and plenty of money left for sightseeing, food and drinks.
The Pareto Rule (80/20 rule) is great for budgeting your trip to Bali. Twenty percent is enough to get you about eighty percent of the comfort and luxury, but if you want the last twenty percent, you'll need to spend eighty percent to get it. And for most people, that 80 percent of comfort is more than enough for their Bali vacation.
---
How Much Is A Flight To Bali?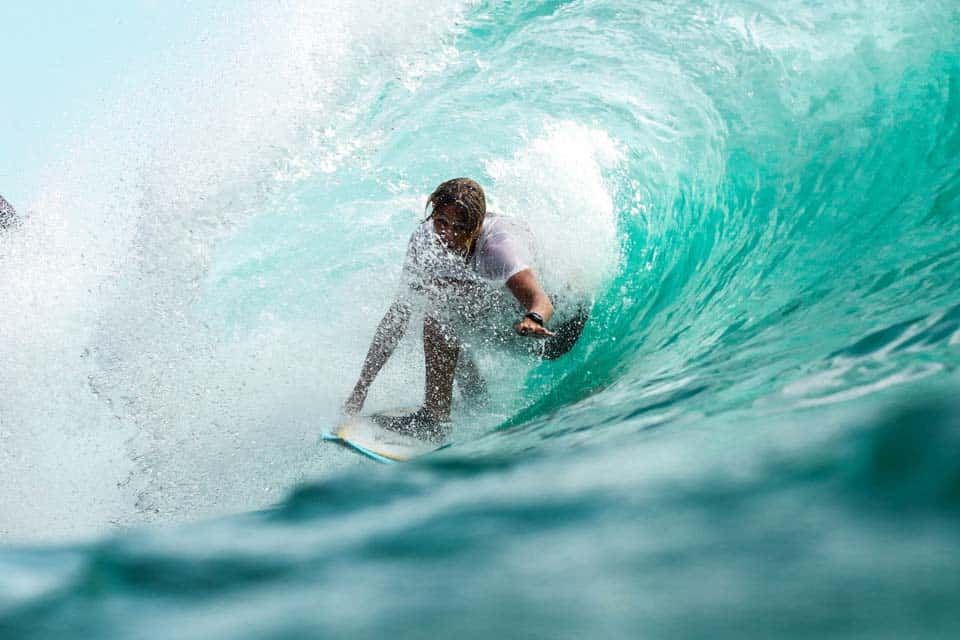 The flight to Bali might be the biggest expense on your trip, depending on where you are flying from. Most travelers are flying either from Europe, Australia, or the Americas, which could mean that a round-trip flight would cost as much as $2000 dollars.
If you are flying from Asia, your flight is much cheaper. Some of the cheapest international flights to Bali are around $160 dollars, which is very affordable considering the rising fuel prices.
The price of the flight is not something negotiable, but you can make it more affordable by flying in the least busy months.
February to April are usually some of the cheapest times to fly to Bali, but you might also catch a deal during other times as well. During the holiday season, the prices are usually higher, but you can offset some of that by booking earlier.
---
How Much Is Accommodation In Bali?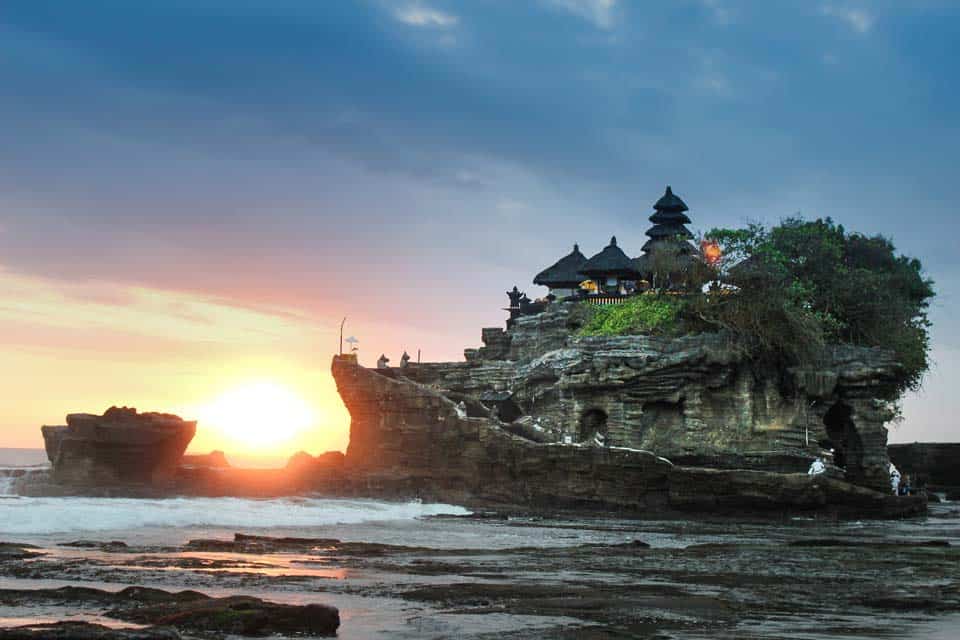 Bali has a huge range of accommodation types, from hostels and treehouses to five-star water resorts and beautiful Balinese pool villas. The price you'll pay for your accommodation will depend on the type of place you want to stay and the location.
Typically speaking, you'll find hostels no cheaper than $4 per night, but we don't recommend those if you are actually looking for somewhere semi-comfortable. There are some really terrible hostels in Bali, and they are usually the cheapest ones. You are expecting 20-year-old mattresses in a 10-bed dormitory room with no door and cold showers.
That is why we recommend hostels in the $10 to $20 dollar range. These hostels are usually much higher quality and will feature comfortable rooms, maybe an on-site restaurant, and sometimes even a swimming pool. These are usually the type of hostels backpackers stay in because they are more social.
On the other end of the spectrum, you have luxurious 5-star hotels that are over 250 dollars per night. Are they worth that much money? Probably yes. But is it necessary to spend that much money on accommodation in Bali? Probably not.
There are plenty of beautiful places to stay in Bali for around $100 per night, and those will give you plenty of luxury and comfort you need without breaking the bank.
---
How Much Is Food In Bali?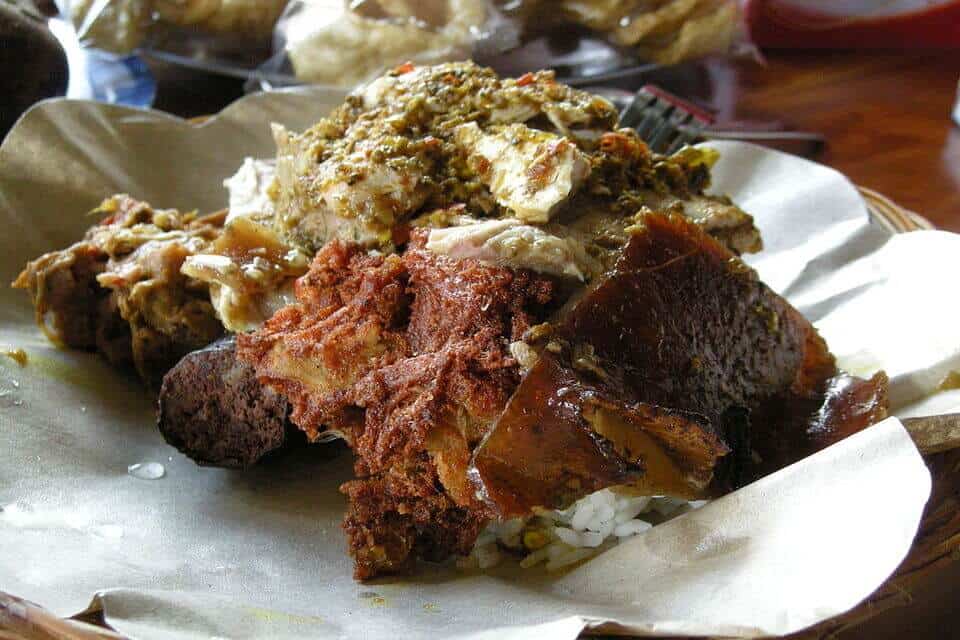 Food in Bali is generally very cheap, especially if you decide to eat local. There are many local restaurants in Bali known as warungs, and these are the places where you'll find Nasi Goren (fried rice) and Nasi Mie (fried noodles) for as little as 1.5 dollars.
If you are looking at 3 meals per day, that comes out to less than 5 dollars per day, which is insanely cheap.
📖 Note: Expect to pay more for western food in Bali than local dishes!
However, it won't be long before you start going crazy if you just have Nasi Goreng and Nasi Mie every day. Luckily, Bali has plenty of international and more upscale options. From trendy cafes to fine dining, you can find anything you want in Bali.
Of course, the prices are going to be more expensive than the local food, but it's still relatively cheap by international standards. You shouldn't need to pay more than $10 to $15 dollars for an entree in most of the restaurants in Bali. But for those looking for the best of the best, the ceiling is as high as $80 dollars per meal. This does not include drinks!
Street food in Bali is also available, but they are not as cheap as some people might think. Plus, they are usually things like chicken skewers, a small bowl of noodles, and fish balls (one of our favorites), and they don't fill you up.
---
How Much Is Transport In Bali?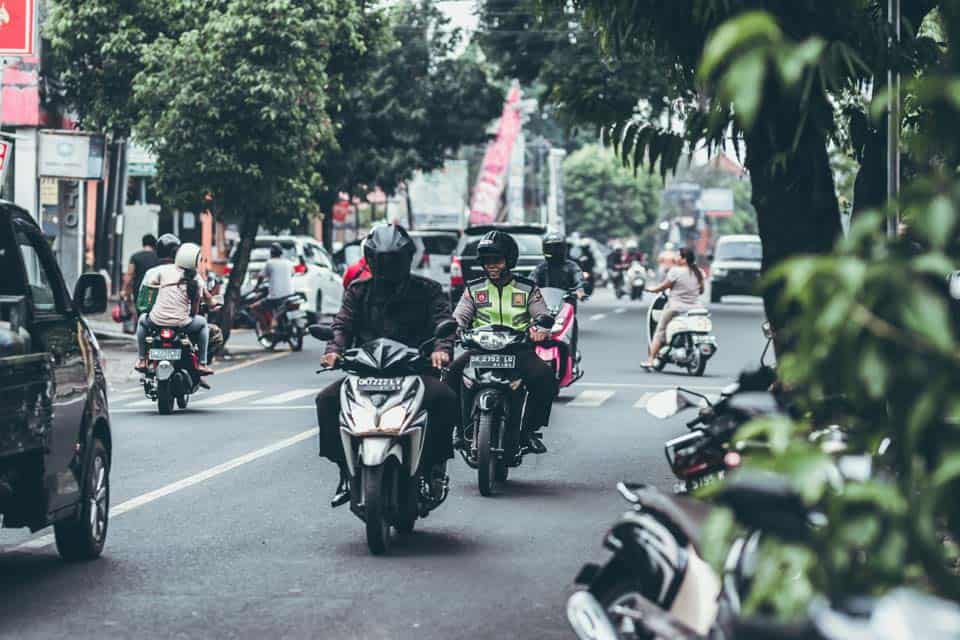 When you compare the transportation cost in Bali with other countries, you'll see how ridiculously cheap transport is. The island is quite small, so even the longest taxi ride is usually less than 1 to 1.5 hours.
For the cheapest transportation option in Bali, most travelers decide to rent a scooter. Because the infrastructure and roads are not the best in Bali, motorbikes are super common and they are very efficient in getting you around, especially when there is traffic.
📖 Note: If you rent a scooter in Bali, make sure you are licensed and skilled enough to drive! Scooter accidents happen frequently in Bali!
The second most expensive option is to use one of the ride-sharing apps. There is no Uber in Bali so visitors will have to use either Grab or GoJek. These apps are great and affordable, but the scooter rental will be cheaper if you do more than around 2 trips per day.
The most extravagant and comfortable option is to charter a car. Yes, you can hire a private driver and a car in Bali, and the price is surprisingly quite affordable. For a 6-hour private car charter, you are only looking to pay around 25 USD!
---
How Much Are The Attractions In Bali?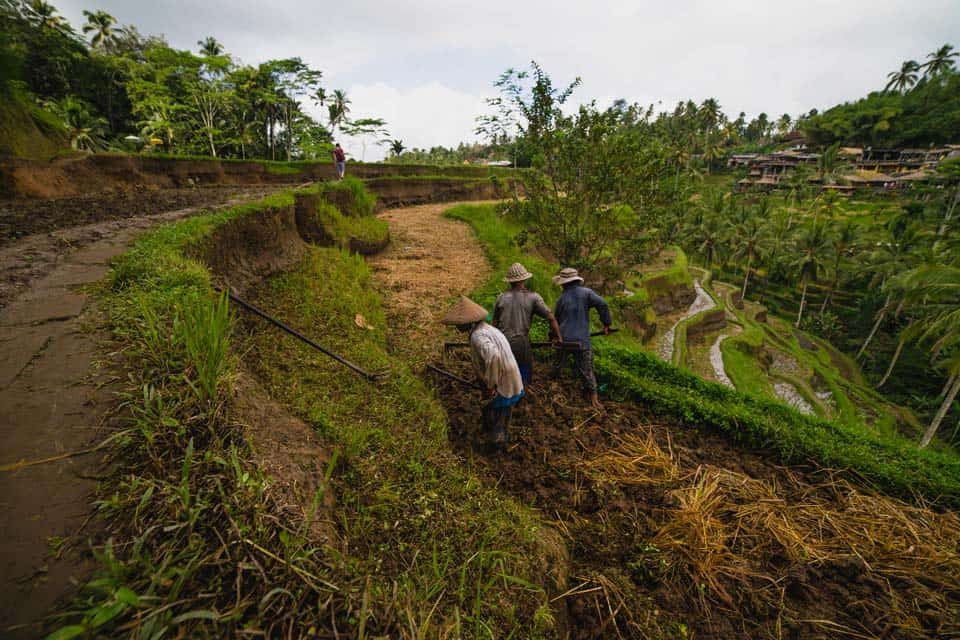 Generally speaking, the attractions in Bali are very affordable for tourists. Most of the sightseeing locations in Bali are either religious sites such as temples or natural wonders like waterfalls and rice paddies, which are usually free, and have a small entry fee or a donation box.
Of course, the attractions in Bali can be expensive if you are looking for spa treatments, scuba diving opportunities, and more. There are plenty of expensive activities in Bali, but those aren't a necessity to fully enjoy the beauty and culture of Bali.
It is worth mentioning that if you plan on doing lots of tours, you'll find that you are spending more money than usual. Though tours usually cover transport fees, they end up being significantly more expensive than renting a scooter or a driver and visiting the places independently.
📚 Read More: Is Bali Still Worth Visiting Nowadays?
---
What Is The Price For Beer And Other Alcoholic Drinks In Bali?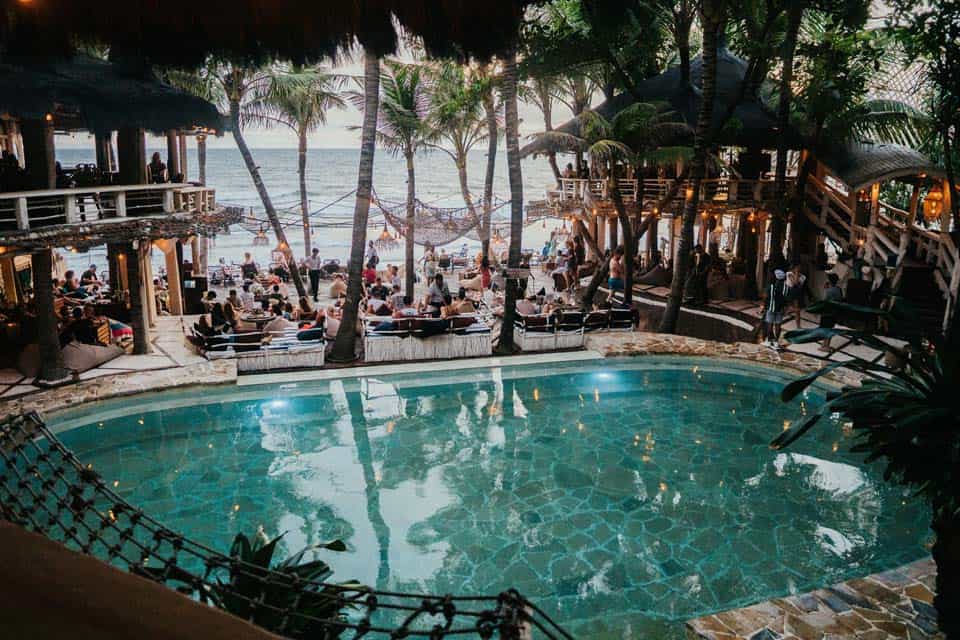 I have bad news for all the alcoholics, alcohol and beer are relatively quite expensive in Bali. That is because Bali is a Muslim country, and drinking alcohol is strictly forbidden in Islam. Even the association with alcohol is looked down upon.
So all the beers and cocktails you see at the bars and nightclubs are all for tourists. This means that unlike food, where you can find local places to eat and spend less money, you'll always find expensive alcohol.
One large beer was several US dollars, which might not seem so much. But that is equivalent to two meals at a local restaurant or even renting a motorbike for a day.
I remember having a shot of Tequila in a nightclub in Seminyak (one of the most expensive neighborhoods in Bali) and paying 15 USD! I didn't process what happened till the day after when I did the conversion from IDR. The worst part? It was Jose Cuervo!
So yes, you can spend quite a bit of money in Bali on drinks, especially since everyone loves going out and partying in Bali!
---
How Much To Tip In Bali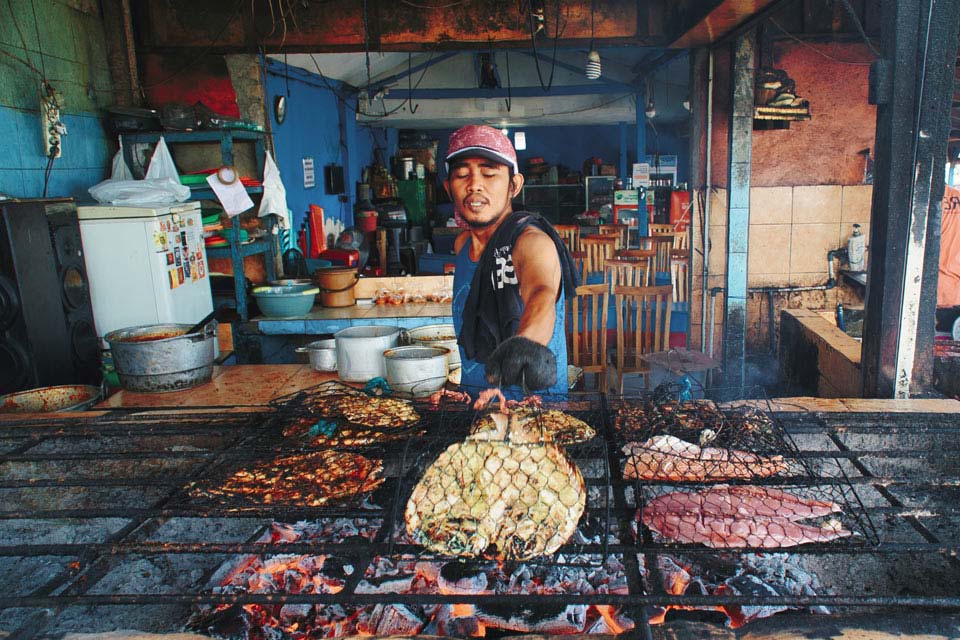 Tipping in Bali is not mandatory, as most hotels and many restaurants include a 17% to 21% tax and service charge in their prices. However, for exceptional service, tipping is appreciated.
When dining in restaurants where a service charge hasn't been included, it's customary to leave a tip of about 10% to 15%. For other services such as hotel staff, drivers, and masseuse, tips are not expected but greatly appreciated. The amount to tip is up to your preference, and it can be as little as a few thousand IDR to as much as 200k IDR.
---
Living Expenses In Bali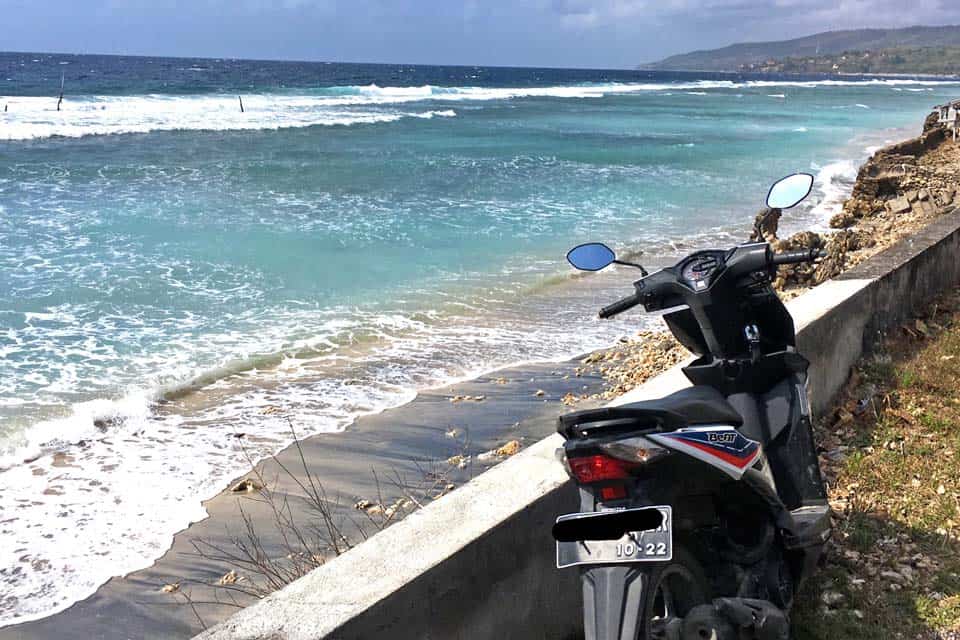 If you are a digital nomad or on a workation, you might be staying in Bali for a long time. In that case, you'll need to add in living expenses such as groceries, a gym membership, and a monthly sim card.
Just like a budget for your trip, you can live in Bali frugally or luxuriously. Here is an average breakdown of how much the living expenses are in Bali per month.
Sim card (18 GB/month) – 7 to 10 USD
Gym membership – 30 to 160 USD
Groceries – 40 USD per person (depends on how often you eat in)
Rent (utilities included) – 300 USD to 600 USD
Scooter rental – 50 USD to 75 USD
---
Tips To Save Money In Bali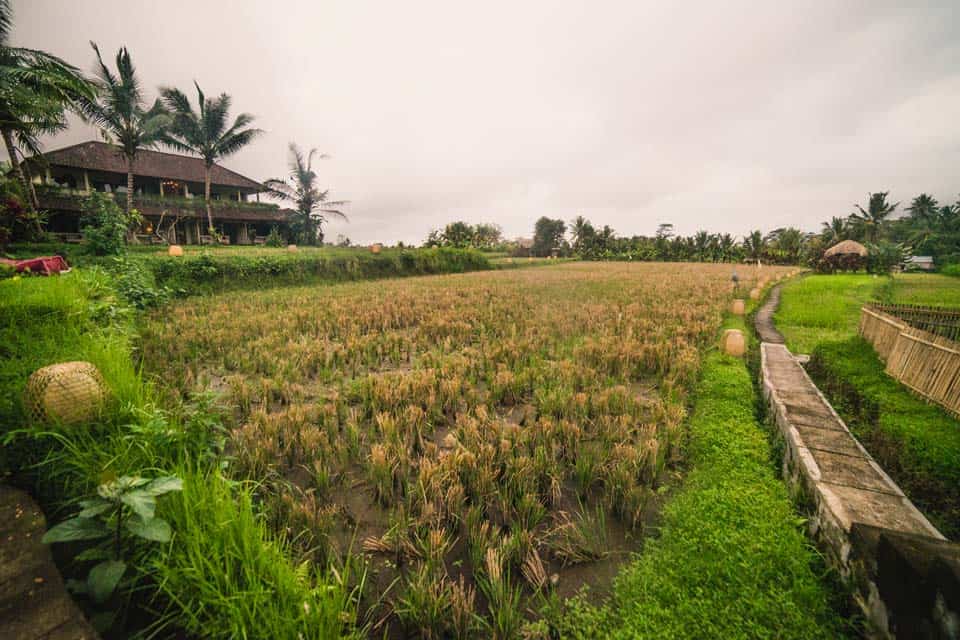 As you can see, there is a big discrepancy between the high end of the travel cost in Bali and the low end. If you want to save some money on your trip to Bali, here are some of our favorite tips:
Stay In A Hostel Or Guesthouse Instead Of A Hotel – Bali has plenty of beautiful hostels and guest houses that are just a fraction of the price of a hotel. These more budget accommodations are usually full of rustic charm and let travelers connect with some of the more authentic vibes of Bali!
Eat At Local Warungs – Warungs are the cheapest places to eat in Bali. You can get a meal for as cheap as $1 to $1.5 in most. You might get bored, but there are plenty of different types of warungs serving a variety of authentic Indonesian food! Eating at warungs can even be cheaper than cooking your own meals.
Rent A Scooter – Scooters are the best way to get around Bali, as they are affordable and a good way to get to even the most remote places on the island. They are also much cheaper than taking a tour or getting a taxi.
Use Grab Or Gojek Instead Of Taxis – Taxis in Bali can be quite expensive, especially if you don't get in a "Blue Bird" taxi. Many of these "fake" taxis try to scam foreigners and they can end up paying a lot more. Because there is no Uber in Bali, it's best to use local ride-sharing services such as Grab or Gojek.
Visit Free Attractions – There are plenty of things to see and do in Bali that won't cost you anything. Visit temples, take a hike, watch the sunset at the beach, etc.
Drink Alcohol At your Accommodation – Alcohol is quite expensive in Bali, so it's best to buy it from a supermarket and drink at your accommodation. This way, you'll save a lot of money compared to drinking at bars or nightclubs.
---
Bali Expenses FAQs
What Is The Best Area To Stay In If I Am Visiting Bali On A Budget?
West Bali is usually considered one of the cheapest areas to stay in Bali, but it is quite far from most of the tourist attractions. South Bali is typically more expensive, as that is near the area and some of the nicest beaches in Bali. Central Bali is generally a good balance between price and distance from the sights. We recommend staying in Ubud if you are into nature or Canggu if you are into beaches.
Is Bali Expensive For Food And Drink?
Bali can be expensive for food and drink, especially if you dine in one of the fancier restaurants or at one of the extravagant beach clubs. However, you can also dine in local warungs and pay 2 to 3 dollars for a meal. It is up to you how much you want to spend on food and drinks.
Is Public Transportation Cheap In Bali?
Though public transportation is cheap in Bali, it isn't exactly the most convenient and reliable. The only mode of public transportation in Bali is buses, but they run very rarely and takes a long time to get around because of Bali's poor infrastructure (narrow roads). No one ever takes public transportation when they are in Bali.
---
So, Is Bali Expensive or Cheap?
Though Bali is one of the most popular tourist destinations in Southeast Asia, it is often not as expensive as you think. Bali is a destination where you can make it as expensive, or as affordable, as you would like and still enjoy some of the things Bali is famous for.
That is one of the reasons why it continues to be one of our favorite places in the world, so make sure you don't miss the chance to visit the so-called "Island of the Gods!"
Disclaimer: Some of the links above are affiliate links. That means if you book or make a purchase through the links, we will earn a small commission at no extra cost to you! The money will help run this site! Thank you!