Nestled between the lush greenery, coffee farms, and amazing waterfalls of the Quindio region of Colombia is Filandia, a small town with only around 6000 inhabitants in the town center.
We immediately fell in love with the colorful facades of the colonial buildings, the laid-back atmosphere, and cozy coffee shops.

That is why we have written this guide to help you discover Filandia, Quindio, so you too can watch the same dramatic sunsets, enjoy the finest cup of coffee, walk the same charming streets, and explore some of the best things to do in Filandia like we did!
Enjoy!
---
Why Visit Filandia, Colombia?
Though you might not have heard of Filandia before this, Filandia is an idyllic sleepy town in the Quindio region of Colombia. Off the touristy path, visitors will find more local flavors, charming colonial streets, and a better glimpse into the local lives.
Though we only spent several days in Filandia, we can easily say it was one of our favorite places in Colombia, along with Barichara (Colombia's prettiest village) and Jardin, another small town with laid-back vibes.
If you want to include something a little more authentic on your Colombia itinerary, then Filandia is an easy pick. Its proximity to Salento, one of the most popular places to visit in Colombia, makes it an easy destination for a day trip or weekend trip.
When we visited Filandia, we found that it was much busier on the weekends. We would see Colombian families sitting in the Parque de Bolivar (the main square of Filandia) enjoying an ice cream purchased from one of the shops around the square. Filandia just has so much character.
Besides the overall atmosphere of Filandia, the small Colombian town is teeming with excellent food, great coffee shops, and incredible views of the lush Quindio region of Colombia. Days went by as we sipped on local coffee and watched the sunset over the green rolling hills.
---
How To Get To Filandia, Colombia?
Located in Quindio, the touristy coffee region of Colombia, Filandia is very well connected. Visitors coming to explore the Quindio region will likely stay in Salento, arguably the most popular town in Quindio.
With its easy accessibility to the famed Cocora Valley and the plethora of things to do in Salento, it is no surprise why many people decide to stay there.
Luckily, visiting Filandia from Salento is very easy. There are direct buses from Salento to Filandia, and they depart from Plaza de Bolivar Salento (the main square of Saleto). However, these buses are infrequent and the schedule is very sporadic.
If you happen to miss the direct bus to Filandia or if there is no bus on the day you want to go, worry not. You can take a bus to Pereira from the official bus terminal of Salento, let the driver you want to go to Filandia and he will drop you off at Las Cruces.
From here you can catch any of the buses that are heading in the direction of Filandia. There is only one road at this point so all buses will take you to Filandia. Typically, the buses are coming from Pereira or Armenia.
If you are coming from Armenia or Pereira, then there are more direct buses to Filandia.
This is the official unofficial timetable for the transportation to and from Filandia: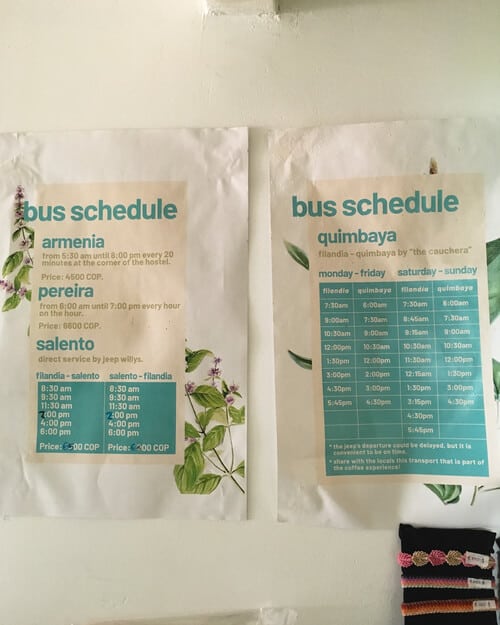 ---
What To Do In Filandia: Best Things To Do In Filandia, Quindio
1. Visit The Mirador Colina Iluminada Viewpoint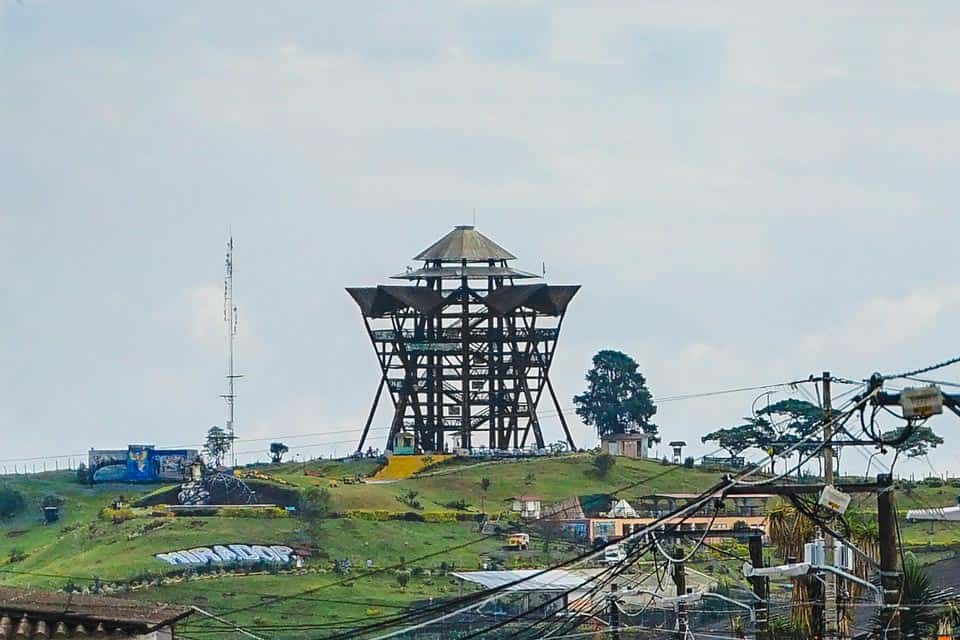 If you look around the landscape of Filandia, you will immediately notice that one building does not belong, the Mirador Colina Iluminada Viewpoint. With a total of 9 levels, this 27.5-meter-tall Mirador is the tallest building in Filandia and unquestionably its biggest attraction.
The unique architecture of Mirador Colina Iluminada reminded us of The Vessel in New York City with its cone/beehive shape. On a clear day, you can see almost all the municipalities of the Quindio region and Pereira from the different levels.
Each floor of the structure offers a different view of the region and a piece of information about the selected view. Not only will you be blessed by a 360-degree view here, but you will also learn something about the Quindio region!

Mirador Colina Iluminada is a short 15-minute walk away from town. On the property grounds is a cafe and multiple shops waiting for visitors to discover!
Entrance Fee: 8,000 COP
Opening Hours: From 9 AM to 6 PM daily.
2. Explore The Double Waterfall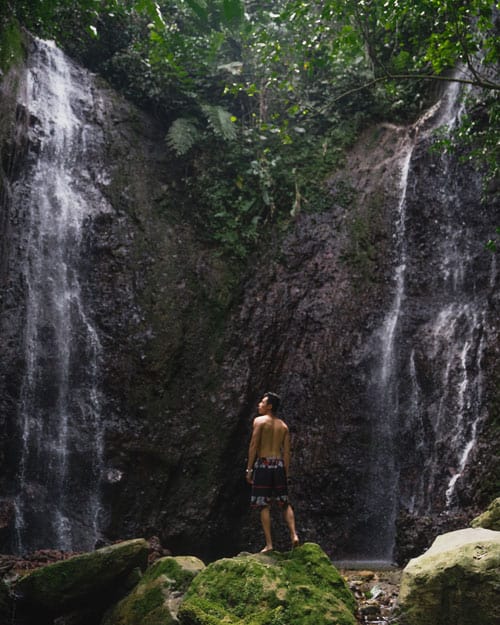 One of the best things to do in Filandia is exploring the hidden Double Waterfall. Now, we have to be honest, getting to the Double Waterfall in Filandia isn't exactly a walk in the park.
It involves hiking (I guess you could also take a taxi) through local villages on the outskirt of town and then finding the house of the owner of the waterfalls and then a little bit of bushwhacking down a steep and muddy path.
The entire hike to the waterfall (one way) takes about 2 hours if you do not get lost. If you do decide to brave the adventure, then you are rewarded with two gorgeous waterfalls nestled in the lush forestry of the Quindio region.
Because of how difficult it is to find the waterfall (and get there), you are almost certain to have the entire waterfall to yourself. Pack a snack and you can easily spend a few hours here completely immersed in nature's best creation.
Don't forget to bring your camera. The double Waterfall makes for the perfect Instagram photo. Make sure you caption it with one of our favorite waterfall quotes!
3. Catch The Sunset At Mirador Del Tiempo Detenido
One of the best attractions in Filandia is simply the jaw-dropping landscapes that surround this charming town. As a result, there are numerous viewpoints (or miradors) in Filandia.
One of our favorite viewpoints in Filandia is Mirador Del Tiempo Detenido, which roughly translates to "Viewpoint of Suspended Time". The name is actually quite fitting because it seems like time slows down when you look out from this viewpoint, especially at sunset.
Feel the soothing breeze as you admire the series of rolling hills that reach as far as the eyes can reach. Let the sun illuminate the lush green pastures and transform them into a beautiful golden color. Then watch the skies as it ignites into an explosion of colors from the sunset!
Located at the edge of Filandia, the mirador is no more than a 10-minute walk from anywhere in town. Grab a cup of coffee and enjoy the serenity of a sunset from Mirador Del Tiempo Detenido!
4. Enjoy a Delicious Cup of Local Coffee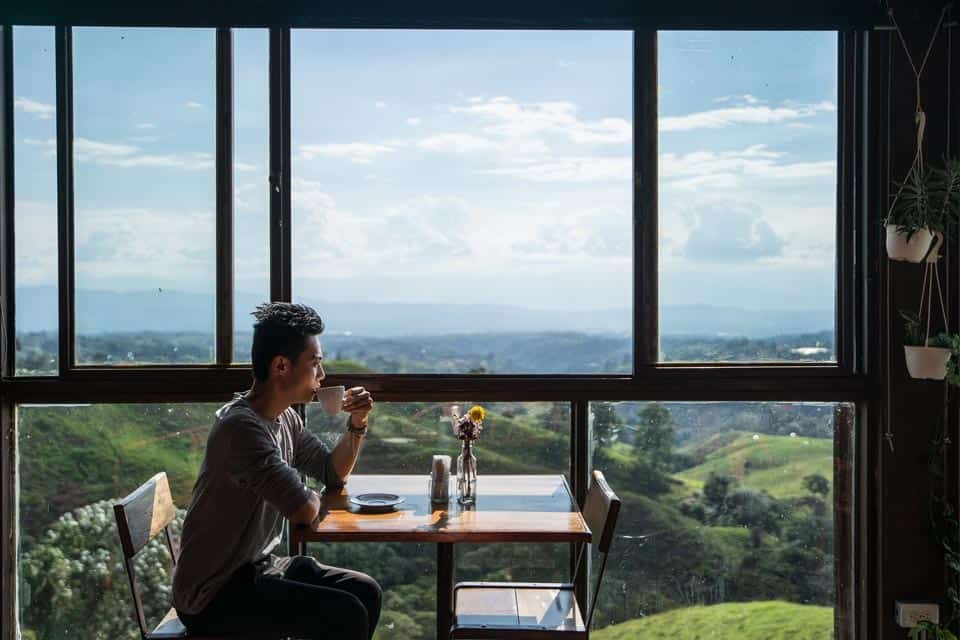 Quindio is known as the coffee region of Colombia, so no visit to Filandia is complete without enjoying some of its finest coffee. Luckily for you, Filandia is full of excellent coffee shops. In fact, in Filandia, you don't find coffee shops, they find you!
One of our favorite cafes in Filandia is Cultivar Restaurante Bar. Located adjacent to the beautiful Mirador Del Tiempo Detendio viewpoint, the cafe offers stunning views of the local scenery.
Cultivar Restaurante Bar serves various types of coffee, from french press to Aeropress. Outside of their menu for coffee, you will find locally made dishes and drinks. We can't count how many hours were spent in this coffee shop, just relaxing and enjoying good food and views.
5. Visit Iglesia María Inmaculada, Filandia's Main Church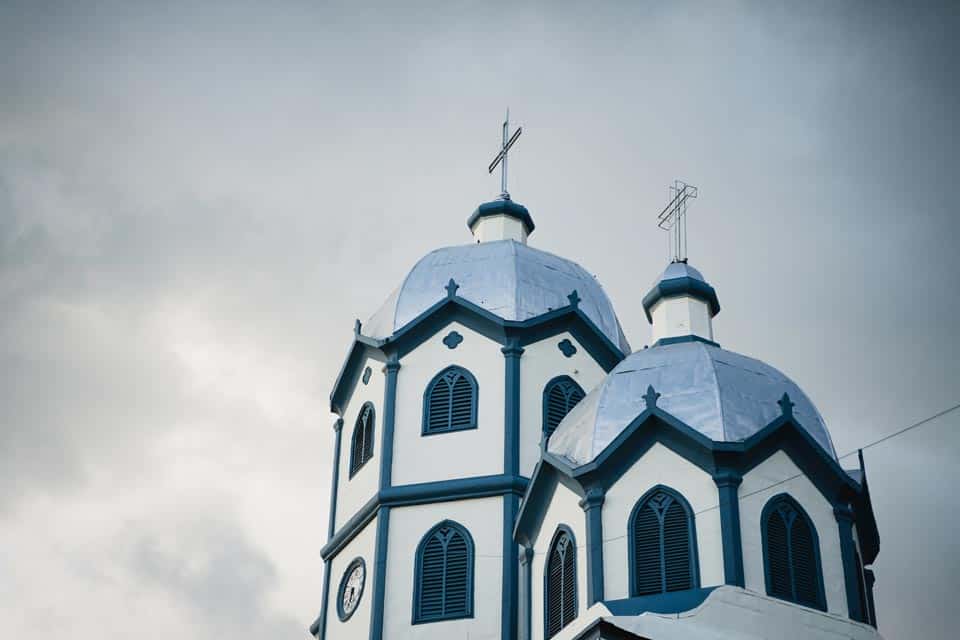 Every town in Colombia has a beautiful church in the center of the town and Filandia is no exception. In Filandia, the Iglesia María Inmaculada stands proudly on the northeast side of Parque de Bolivar – Filandia, Filandia's Main Square.
With its beautiful architecture and striking blue and white colors, Iglesia María Inmaculada might just be the most gorgeous building in town. Out of all the churches we have seen in Colombia, this one continues to be our second favorite (nothing beats the Zipaquira Salt Cathedral).
It is possible to visit inside the church, though its opening hours seem to be a little bit irregular. We aren't exactly sure what is its opening schedule, but if you are visiting Filandia, you will pass by it multiple times a day. Just pop in for a quick visit when the doors are open.
If not, the stunning exterior of this church will surely impress you either way!
6. Visit Salento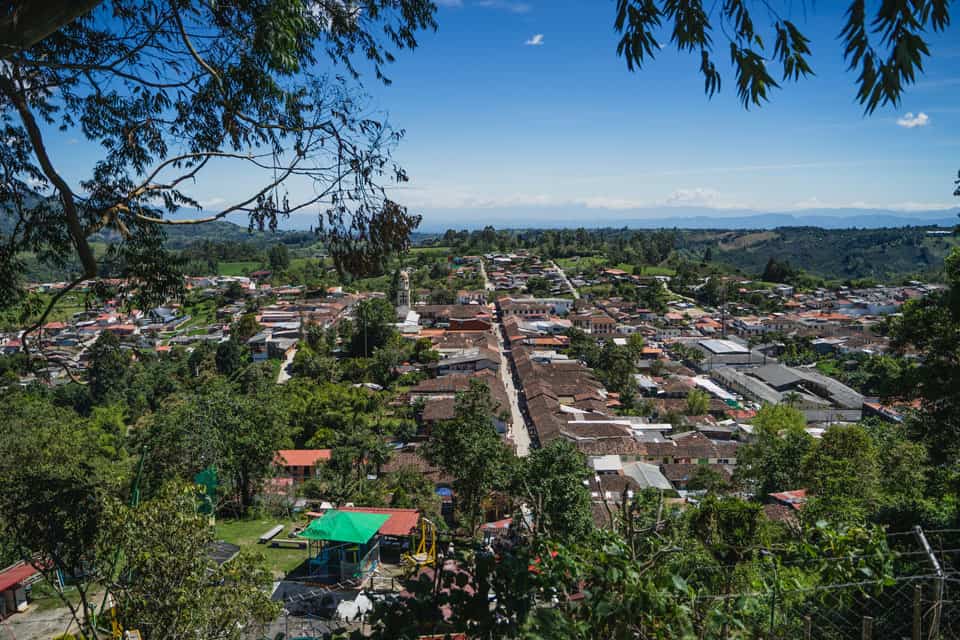 If you are not coming to Filandia from Salento, consider spending a few days in Salento. As one of the most popular towns in Quindoio, Salento is filled with many tourist-friendly attractions.
Visitors can visit one of the coffee farms and go on a coffee farm tour, hike the Cocora Valley (Valle de Cocora in Spanish), enjoy Tejo (Colombia's National Sport), and more.
A visit to Salento is not a day trip endeavor, as the town boasts many incredible activities. We recommend spending a weekend in Salento if you are visiting from Filandia!
---
What To Eat In Filandia, Colombia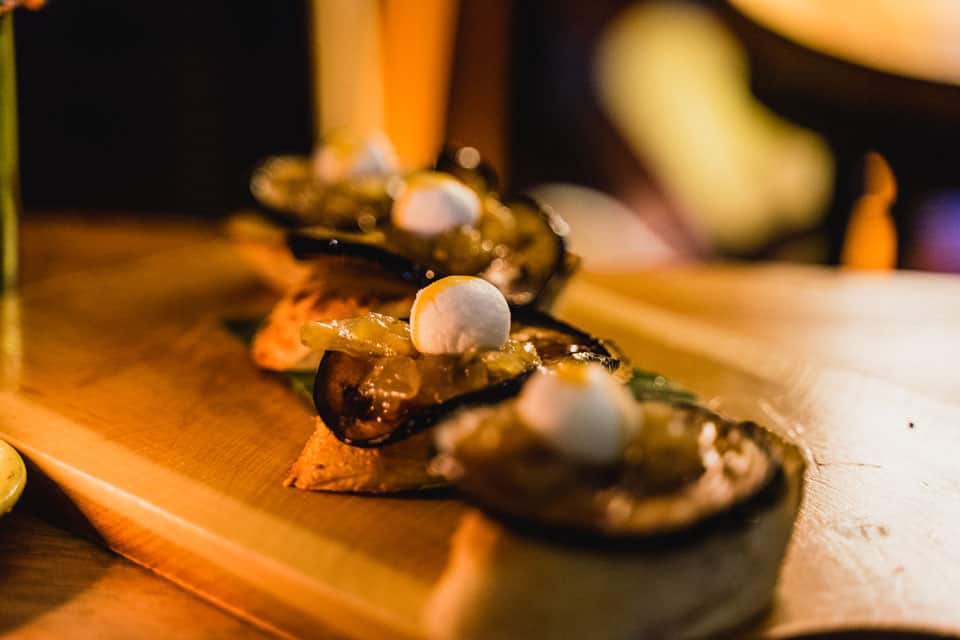 At first glance, Filandia might not be a place for incredible Colombia cuisine, but that cannot be more wrong. One of the most famous restaurants in Colombia, Helena Adentro, resides in the colorful streets of Filandia.
Helena Adentro is a restaurant you must visit in Filandia. It is famous for its traditional Colombian cuisine with a blend of international flavors. Each dish is perfectly prepared with local ingredients and the flavors are powerful. The eggplant tapas at Helena Adentro is a must-try!
The interior decor of Helena Adentro is quirky and intriguing. Mixed in with the original cocktails and superb hospitality, dining at Helena Adentro becomes an experience, not just a place to fill your hungry belly.
There are plenty of incredible restaurants in Filandia besides Helena Adentro. So don't worry about not being able to eat well there!
---
Is Filandia Safe?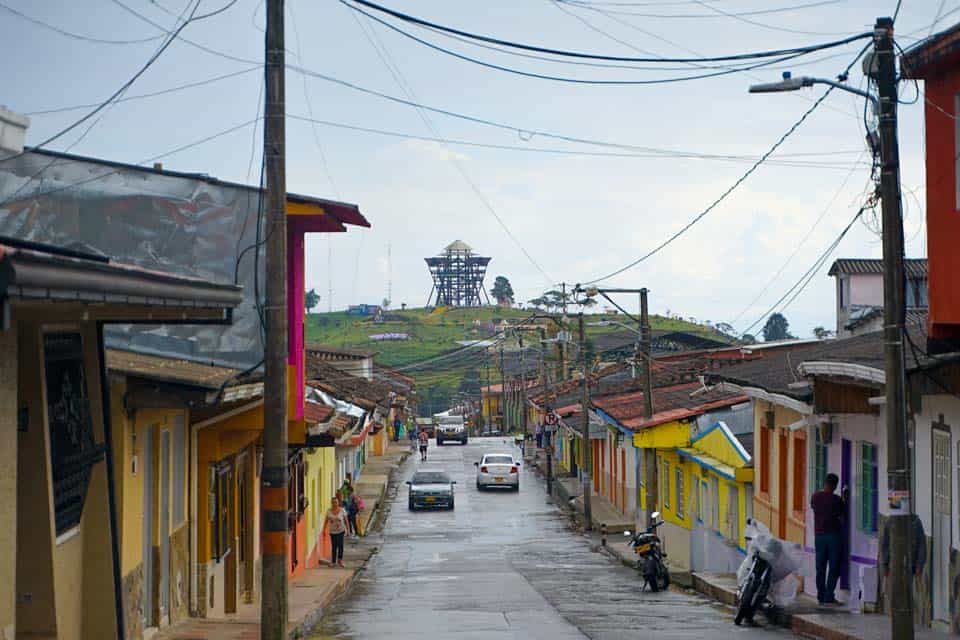 If you are going off the touristy path, you might wonder whether Fialdnia is safe to travel or not. After all, not every city is safe in Colombia (especially Bogota).
The truth is that Filandia felt like one of the safest places in Colombia. We don't know what it was but everyone was so friendly and excited to see us. Maybe it was because they are not used to getting international tourists but we did not feel unsafe at any point of our visit.
Whether you are traveling Colombia solo or in a group, safety won't be an issue in Filandia.
---
Where To Stay In Filandia
Unlike picking a place to stay in Bogota, selecting a place to stay in Filandia is much easier. There are only about 20 streets in all of Filandia, so you definitely won't be overwhelmed with choices.
Here are our recommendations on where to stay in Filandia, Colombia!
Best Hostel in Filandia – Bidea Hostel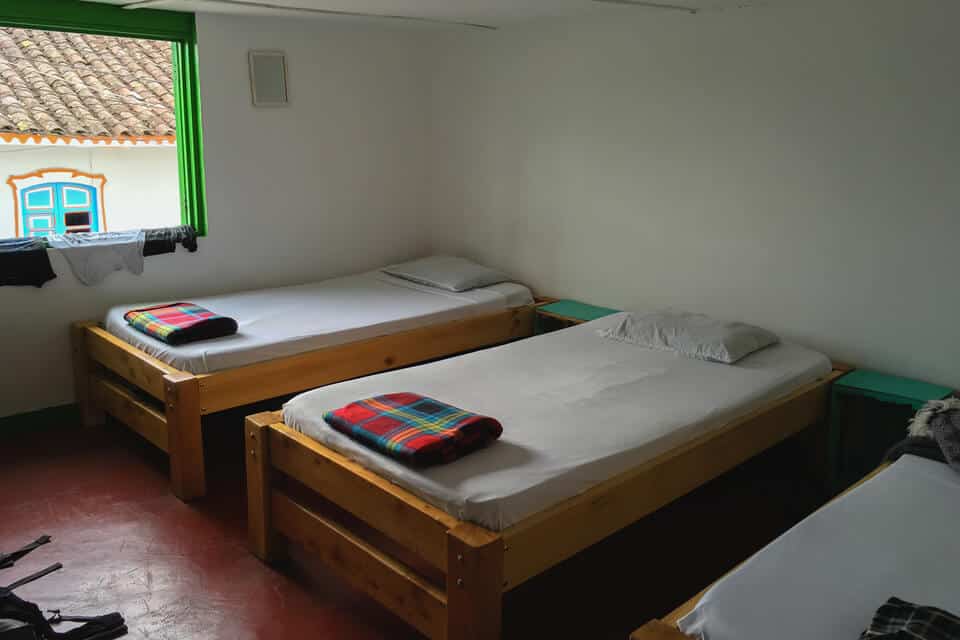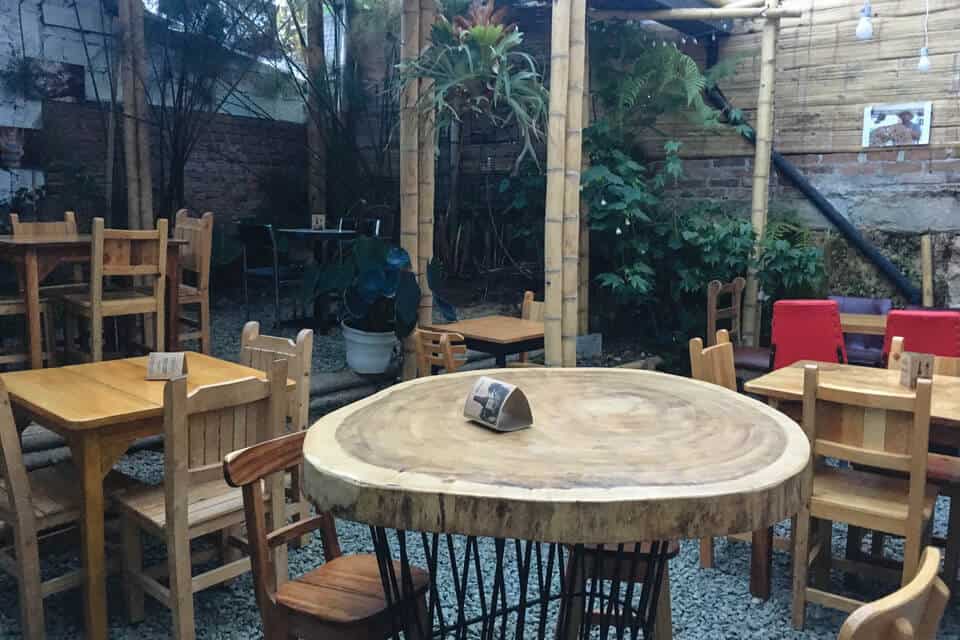 If you are looking for a hostel in Filandia, look no further. Situated in a warm colonial house, Bidea Hostel is arguably the best Filandia hostel. Guests can relax in the spacious common area with a free cup of coffee, read a book from the book exchange, or cook a homemade meal in the fully-equipped kitchen.

The entire hostel receives WiFi, perfect for travelers that would like to stay connected. Bidea Hostel offers dormitory-style rooms and private rooms, all of which receive an abundance of natural light!
Best Hotel In Filandia – El Reloj Casa Hotel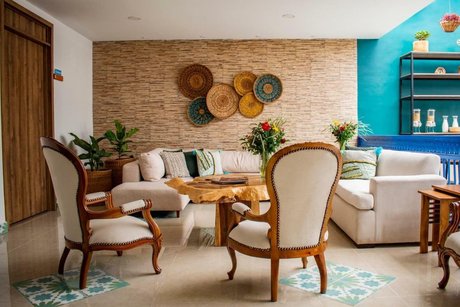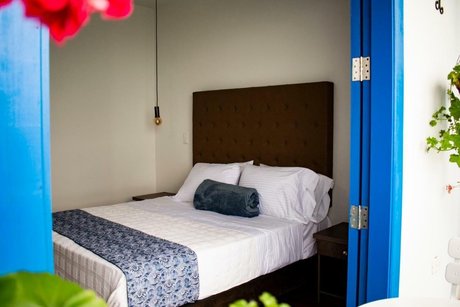 El Reloj Casa Hotel is unquestionably one of the best hotels in Filandia. Featuring an amazing complimentary breakfast and dreamy rooms with stunning views from the balcony, El Reloj Casa is designed to offer you a comfy stay in Filandia.

With the most heart-warming hospitality from the staff, guests will feel immediately at home here!
---
Like this post? Don't forget to save it on Pinterest! 🙂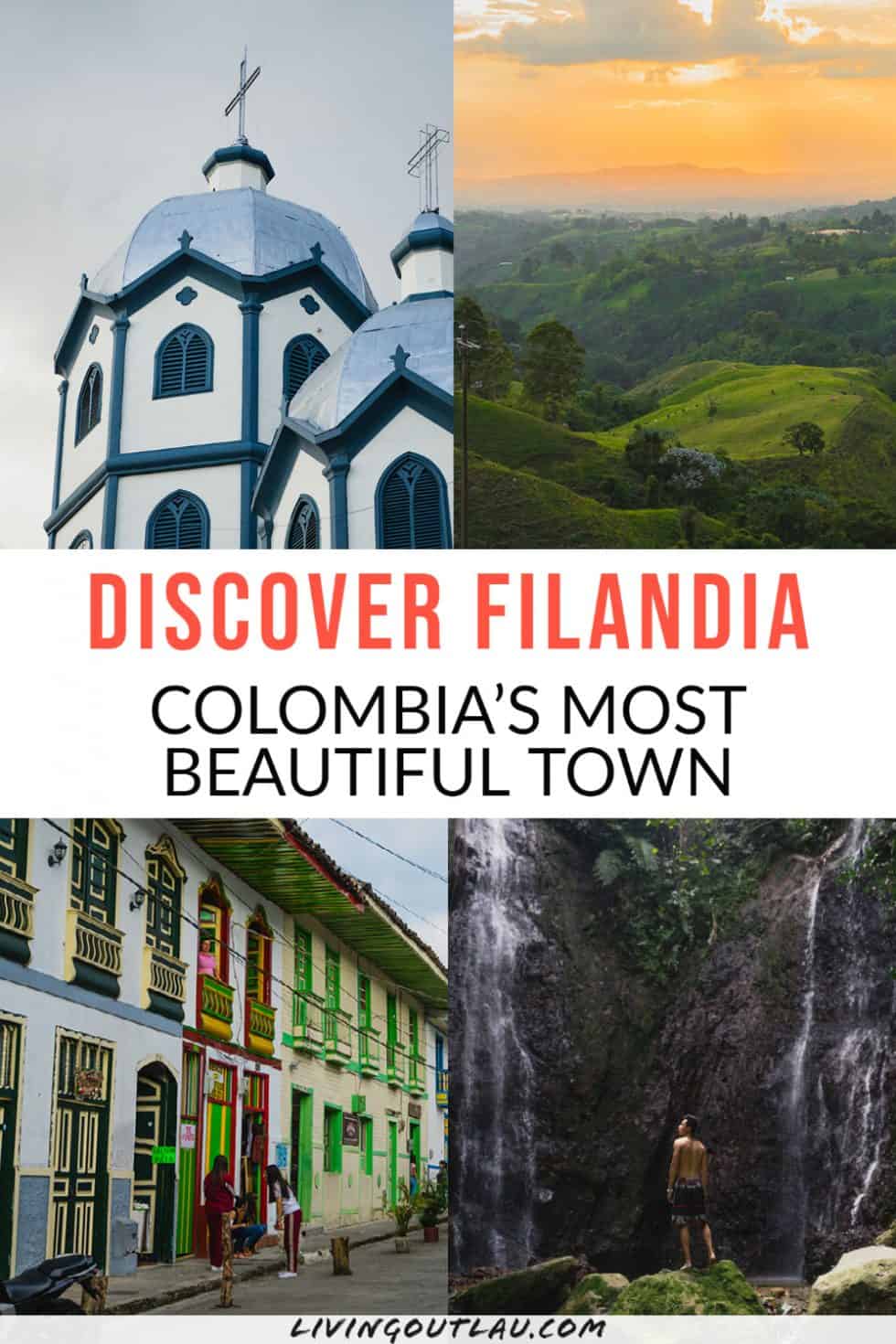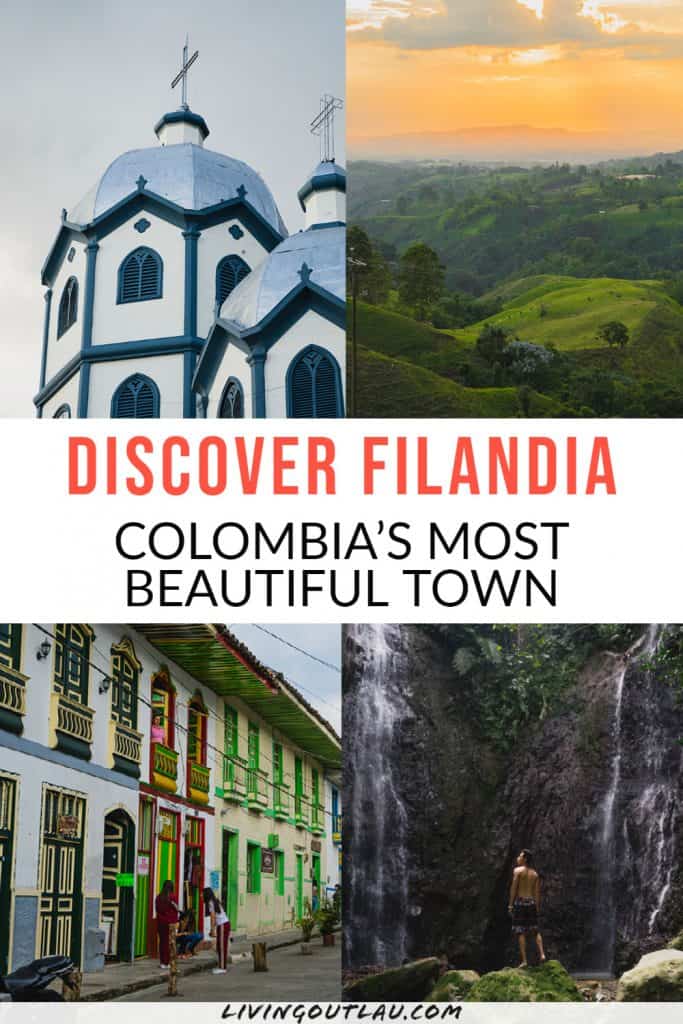 ---
This concludes our guide to Filandia, Colombia! We hope this guide has shown you the essential information to plan the perfect Filandia visit!

Any question? Leave them in the comments!
Disclaimer: Some of the links above are affiliate links. That means if you book or make a purchase through the links, we will earn a small commission at no extra cost to you! The money will help run this site! Thank you!