Not sure what to do in Cameron Highlands, Malaysia? Worry not, we were in your shoes once.
However, after spending a month in Malaysia uncovering all the hidden gems and exploring popular destinations, we are now ready to share one of our favorite places in Malaysia: Cameron Highlands.
Named after Sir William Cameron, a British colonist who founded Cameron Highlands, the town was modeled after a traditional British village. Because it is located somewhere around 800 meters to 1600 meters in elevation, it was the perfect place to seek refuge from the heat.
Nowadays, it continues to be a popular destination for locals and tourists to enjoy some nature and escape from the city life.
Without further ado, below are the 16 best attractions in Cameron Highlands, Malaysia. Whether you are on a day trip to Cameron Highlands or spending a few days, you don't want to miss these!
---
Best Tourist Attractions In Cameron Highlands Map
With so many Cameron Highlands attractions, we have decided to create an interactive map to help you plan your Cameron Highlands itinerary. On the map above are the 16 places of interest we will talk about in our article.
Click on the star next to the name of the map and you can save the map onto your own personal device. This way, it can help you plan your visit to Cameron Highlands easily!
If you have questions about the map, feel free to leave a comment down below.
---
What To Do In Cameron Highlands: 16 Top Things To Do In Cameron Highlands
1. Go Hiking in Cameron Highlands (Especially Trail 6 & 10)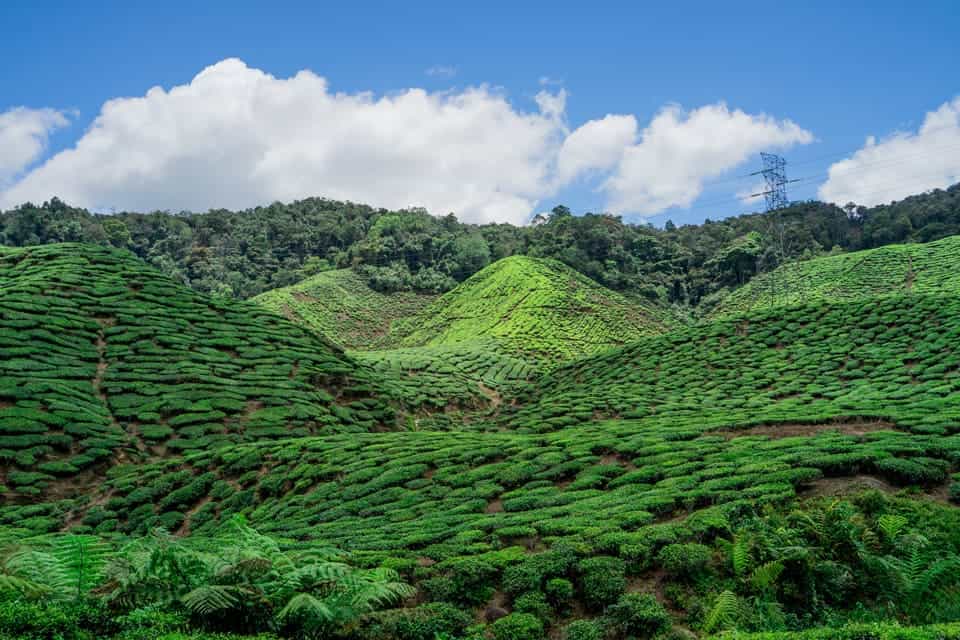 If there is one place to go hiking in Malaysia, it is in the Cameron Highlands. Known for its lush rolling hills, beautiful tea plantations, and moderate weather, it is no surprise that hiking is one of the best activities in Cameron Highlands.
There is a total of 14 hiking trails in Cameron Highlands, and they are conveniently named by their numbers. With so many options and such a short time in Cameron Highlands, it was difficult to pick the perfect trail for us.
After asking the reception, fellow travelers, and lots of research online, we found that Trail 10 that splits into Trail 6 is the most scenic route.
The hike starts with trail 10, just a few minutes from the town Tanah Rata (located here). After 30 minutes of hiking through the jungle, you reach Gunung Jasar, a peak with incredible views of the surrounding area.
That is also where the trail splits into Trail 6 or continues to Trail 10. If you take trail 6, you will pass numerous farms along the way and have the opportunity to walk through the gorgeous tea plantations Cameron Highlands is known for.
The hike ends at Cameron Valley Tea House 1, where visitors can cool down with a nice cup of tea before heading back into town.
The difficulty of this hike in Cameron Highlands is moderate, though it becomes treacherous after a rainstorm. It is a half-day hike so plan accordingly!
2. Visit the BOH Tea Centre (BOH Tea Plantation) and Learn About Tea Processing!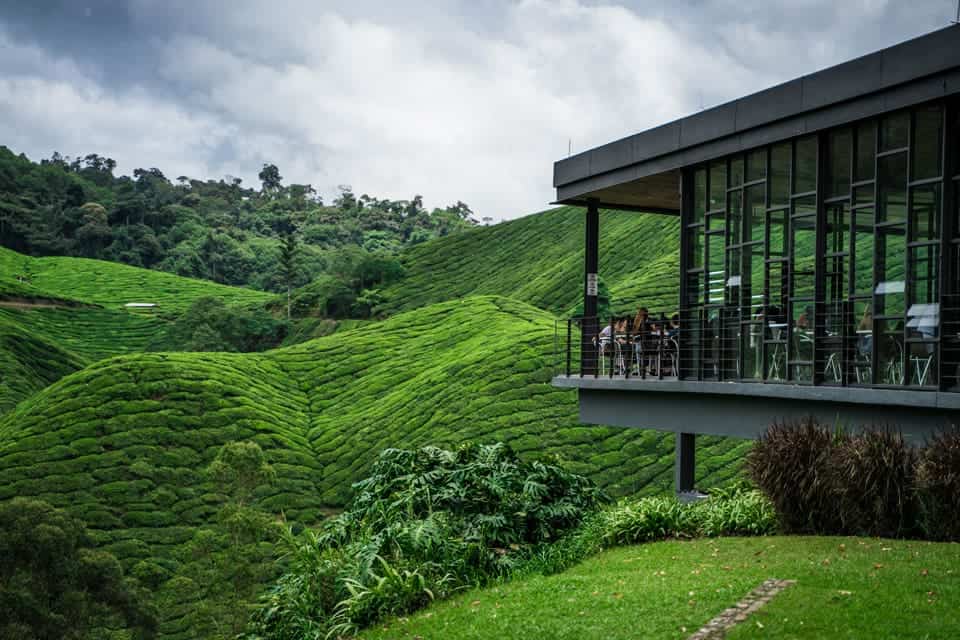 If there is one thing to do in Cameron Highlands, it is to check out the labyrinth of tea plantations and learn about the tea processing procedures. BOH Tea Centre, one of the most famous tea plantations in Cameron Highlands, is the proper place to do so.
(If you look carefully on the map, BOH Tea Plantation is another location in Cameron Highlands. Don't get those two confused. The one you want to go to is BOH Tea Centre.)
Featuring acres of gorgeous tea plantations, a cafe with great views, a tea shop selling tea made on-site, and a tea processing facility tour, it is no wonder why BOH Tea Centre is so popular.
If you are traveling in Malaysia with kids and family, BOH Tea Centre is a great spot to spend a day in Cameron Highlands. Take in the views, properly relax, and learn something about this super popular beverage. However, due to its popularity, BOH Tea Centre can sometimes be crowded, especially on the weekends.
When you visit the tea plantation, make sure you take the free guided tour of the tea processing facility. It shows you the procedure and machinery used to make the picture cup of tea! Being an old British colony, you know that the tea in Cameron Highlands is going to be superb!
The free guided tours happen several times throughout the day. You can sign up when you arrive, there is no need to reserve your spot beforehand.
Opening hours: 9 AM to 4:30 PM daily, closed on Mondays
Admission Fee: Free
3. Hike Mount Brinchang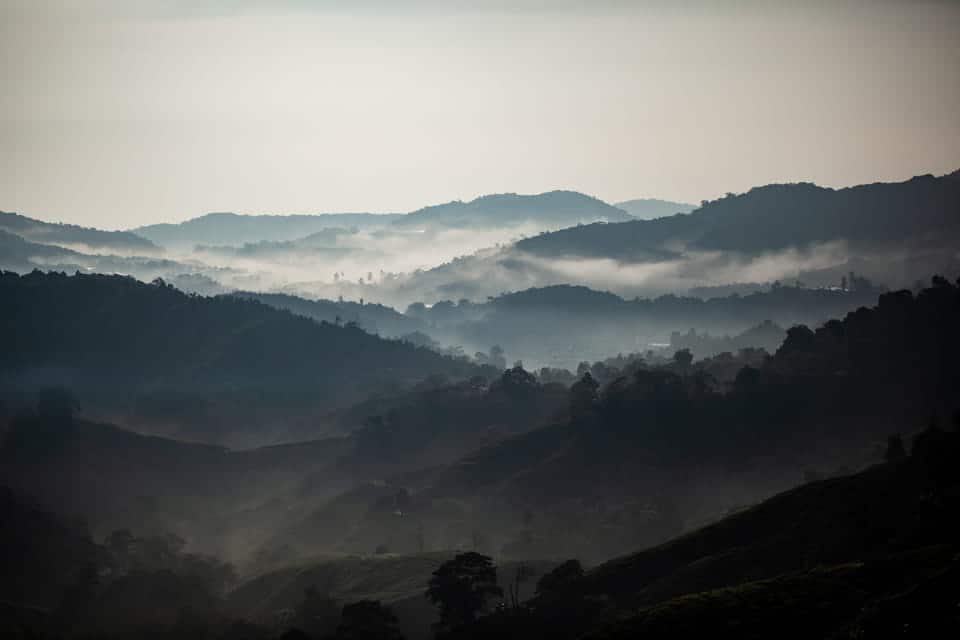 At 2,032 meters high, Mount Brinchang (Gunung Brinchang) is the second-highest peak in Cameron Highlands. The summit of Mount Brinchang is one of the best places to visit in Cameron Highlands due to its surreal landscapes of the surrounding greenery.
There are three ways to get there:
Hiking Trail 1
Taking a taxi up
Taking a tour
If you are an avid hiker, consider taking the 3-4 hour Trail 1 to reach the top of Mount Brinchang. The trailhead is located in the northern part of Brinchang, so visitors staying in the popular backpacker town of Tanah Rata will have to find a mode of transportation there.
When you arrive at the trailhead, look for a signboard indicating the start of jungle walk No.1. Once you have found that, you are only 3 kilometers away from the peak of Mount Brinchang! The trail is through the jungle and sometimes it can get quite messy.
There might be rumors that Trail 1 has been closed. However, as of March 2020, the trail is still open. Just download the app maps.me and use their offline maps feature to make sure you are on the right path! It is also wise to ask around to make sure it is actually open as things change all the time.
For visitors that are semi-lazy, taking a taxi up to Mount Brinchang and hiking down is a good option. Taxis can be found at the Tanah Rata bus station or just flagged down in the streets. It is advised to visit the nearby Mossy Forest to kill two birds with one stone!
For those that are extra lazy, tours can be found throughout Tanah Rata and Brinchang. Just go up to any of the kiosks and ask if they have tours to Mount Brinchang!
4. Visit the Mossy Forest, One of the Most Interesting Places in Cameron Highlands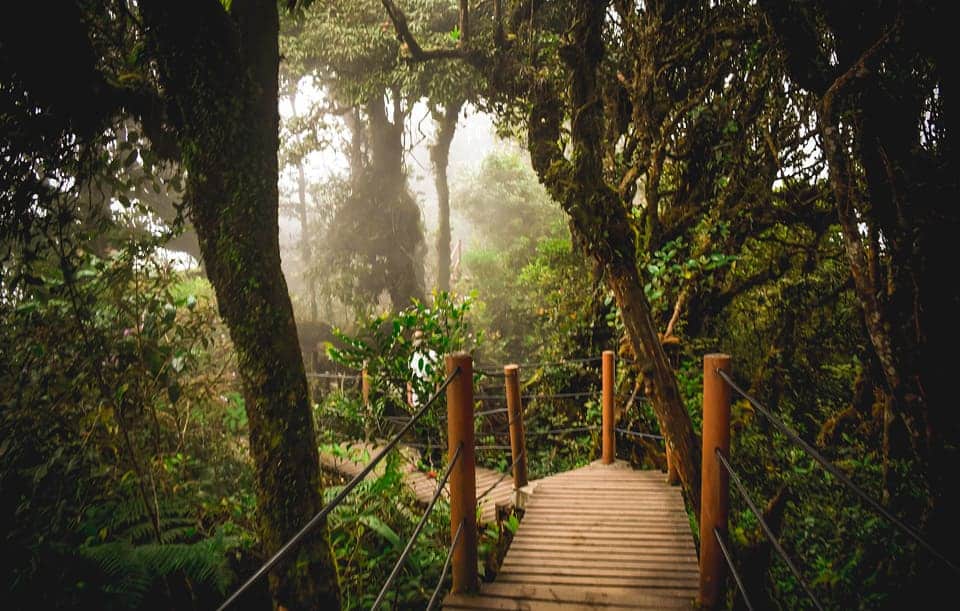 The Mossy Forest is one of the tourist attractions in Cameron Highlands that gets a lot of debate. Some visitors say that it is totally worth the trip and hefty admission cost, while others say it is just a complete scam. Nonetheless, it doesn't stop the Mossy Forest from being one of the top places of interest in Cameron Highlands.
Having been to the cloud forest in Mindo Ecuador, we felt that there was no need to visit the Mossy Forest in Cameron Highlands.
What is a moss forest? Good question.
A mossy forest is a very unique environment that is only present in several places in the world. The perfect elevation of Cameron Highlands allows for low-level clouds to constantly cover the area with mist and moisture, providing the ideal environment for many mosses, ferns, lichens, and orchids to grow.
With such different vegetation, it shouldn't surprise you that the animals that live there are also quite unique. Insects, birds, frogs, and other mammals inhabiting the environment are unlike other animals in Malaysia, making the Mossy Forest one of the most interesting places in Cameron Highlands.
What stops some tourists from visiting such an exciting place is its price. For 30 RM for foreigners (10 RM for locals), you get to walk on a boardwalk for 15 minutes before heading back. You are not allowed to steer off the designated path. That is not including the price for the taxi/tour to get to this place!
As travel bloggers, we feel obligated to lay out the fact. Whether you decide to go or not, is up to you!
5. Check Out Big Red Strawberry Farm And Pick Strawberries If You Want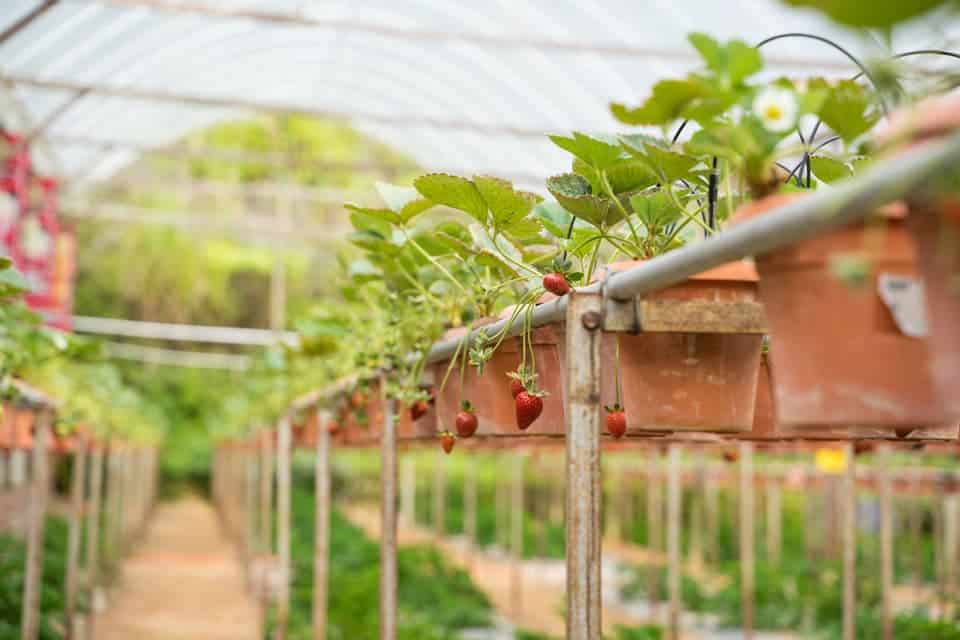 If you traveling with kids and not sure what to do in Cameron Highlands, take them to the Big Red Strawberry Farm. This attraction is quite self-explanatory – a huge strawberry farm!
Though strawberries are their main attractions, they also grow a variety of other things such as lettuce and flowers in their hydroponic setting.
Their affordable cafe sells various products from the region, but the ones you must try are definitely the strawberry ones. We had the strawberry sundae and it was absolutely delicious!
If you go to a strawberry farm, chances are you would want to pick your own strawberries!
At Big Red Strawberry Farm, that is a possibility, but only during peak season (May to August). If your focus is picking strawberries, I highly recommend you to call them to confirm that they are open for strawberry picking. The price is 30 RM for 0.5 kilograms.
Yes, strawberries are somehow really expensive in Cameron Highlands.
Opening hours: 8:30 AM to 6 PM daily, except on Sunday when its 9 AM to 6 PM
Admission Fee: Free
6. Eat Street Food At The Golden Hills Weekend Night Market (Cameron Highlands Night Market)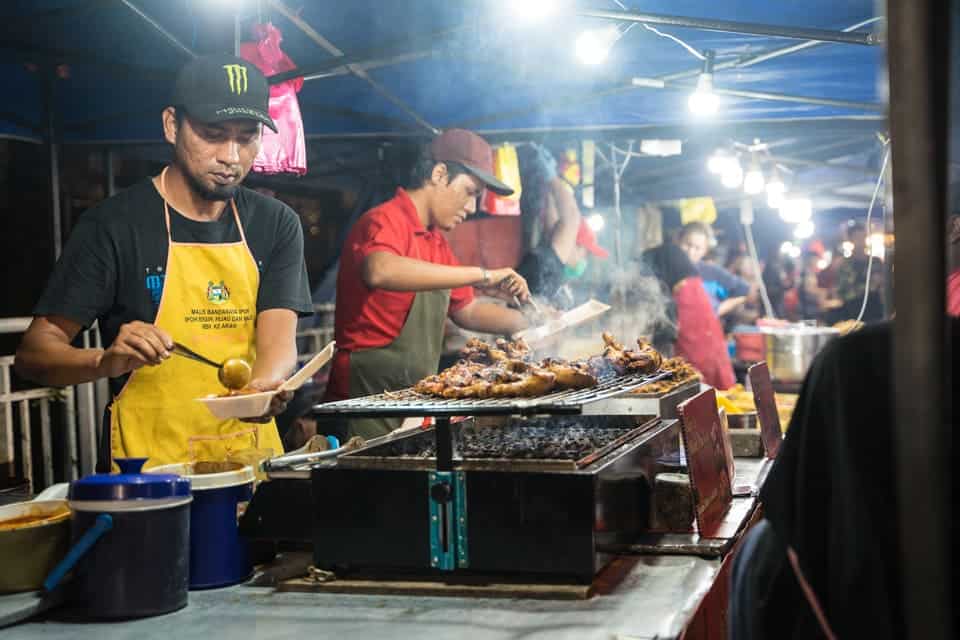 No Malaysia trip is complete without indulging in some delicious and cheap street food. If you had time to visit Kuala Lumpur, you might have had your fair share of street food at Jalan Alor, if not, worry not. The Golden Hills Weekend Night Market in Cameron Highlands will satisfy some of your cravings.
Numerous hawker stalls line up on the sides of the street, selling nasi lemak (the "unofficial" national food of Malaysia), nasi goreng, skewers, fried chicken, deep-fried vegetables, and many other local dishes. I found a full meal here for 4 RM (less than 1 USD)!
Not only will you find a variety of street food there, but you can also encounter produce and souvenirs. Even if you are worried about eating street food, there is something at the Golden Hills Weekend Night Market that will excite you.
If you see a strange fruit that looks like a brown coconut with a hat, you might be tempted to give it a try. Don't do it. The exotic fruit is sea coconut, and we made the mistake of trying it because we saw the line of people. It is by far the most tasteless and bitter fruit we had in our lives. Learn from our mistakes!
The market is only open on weekends, and it is crowded if you arrive at night. Personally, the crowd is one of the quintessential components of a street market in Southeast Asia. If you want to avoid the crowd, arrive no later than 5 PM.
The Golden Hills Weekend Night Market is located in Brinchang, and it is sometimes referred to just as the Brinchang night market. Anyone staying in Tanah Rata without a vehicle will have to take a cab there.
Opening hours: Weekends starting at around 4 PM ish (Malaysian Time aka give or take an hour)
Admission Fee: Free
7. Relax and Admire The Landscape At Cameron Valley Tea House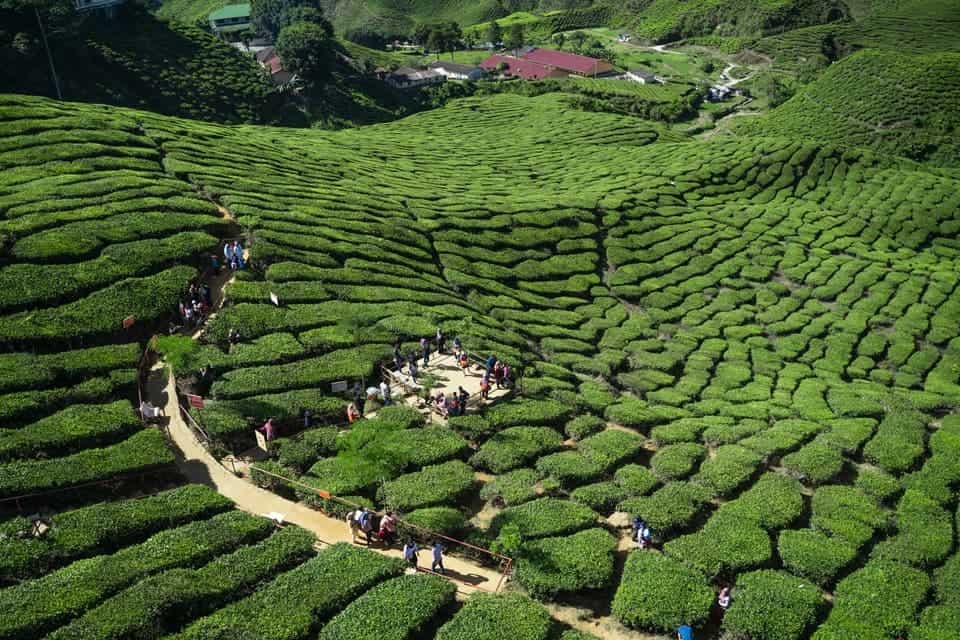 If you are visiting Cameron Highlands from other places in Malaysia, chances are you want to escape from the heat, humidity, noise, and stress. What is a better way to relax than sitting in a beautiful cafe, having a cup of locally grown tea, and admiring the delightful tea plantations?
Though BOH Tea Centre is the most famous place to see the tea plants, it is not the most gorgeous place. The best place to see the tea plantations is actually at Cameron Valley Tea House.
There are two Cameron Valley Tea House adjacent to each other, tea house 1 and tea house 2. Cameron Valley Tea House 2 is the one with the best views of the tea plantations.
If you want to appreciate the vastness of these never-ending tea plantations, tea house 2 is the perfect place for it. The greenery stretches for what seems like an eternity here, and it reminded us of the beautiful paddy fields in the nearby Sekinchan!
Cameron Valley Tea House 1 is another cafe, but it is mostly known for its entrance to the acres of tea plantations. (It is also where Trail 6 ends.)
For a small entrance fee, visitors are allowed to wander up and down the tea plantations, get up close and personal with the plants, and take as many photos as they want. If you get lucky, you might also see workers in the process of irrigating these plants.
Cameron Valley Tea House is unquestionably the best place for photography in Cameron Highlands!
Opening hours: Monday to Thursday – 8:30 AM to 6 PM, Friday to Sunday – 8 AM to 7 PM
Admission Fee: Free to enter cafe, but 3 RM to enter the tea gardens
8. Visit the Buddhist Sam Poh Temple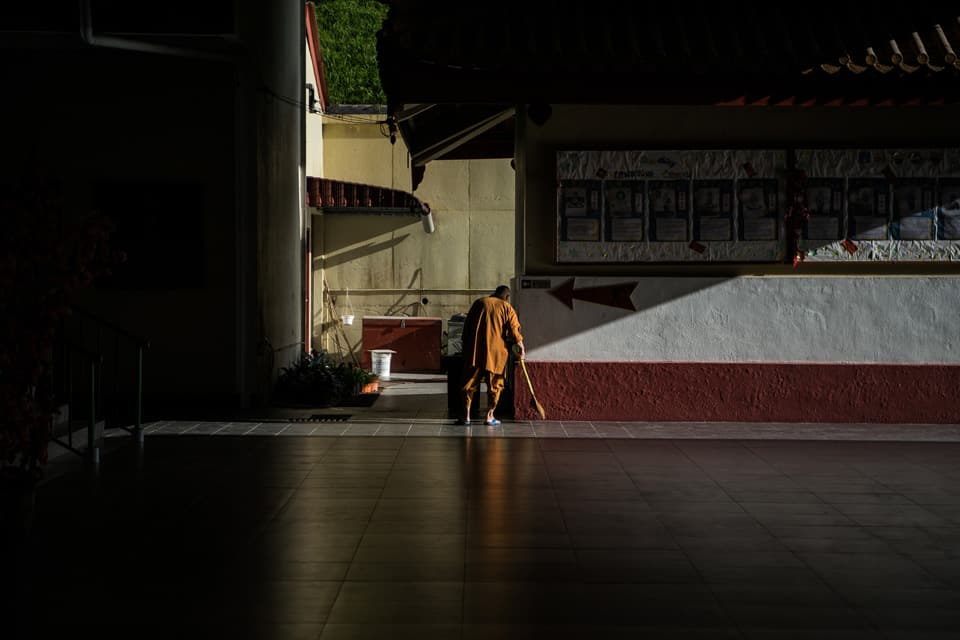 Sam Poh Temple is located on a hill overlooking Brinchang. As the 4th biggest Buddhist temple in Malaysia, Sam Poh Temple features numerous statues of Buddhist deities, including a large temple of Lord Buddha.
The temple welcomes visitors of any belief, and anyone can enjoy the quaint architecture and serenity a Buddhist temple offers. Monks and other residents live in the temple, so it is important to be respectful when visiting.
If you are into temples, you must visit the nearby cave temples in Ipoh. Those cave temples are nestled in the limestone hills and will amaze you!
Opening hours: Opens at 7 AM daily except at 8 AM on Saturdays, and closes at 7 PM daily except at 5 PM on Saturdays and Wednesdays
Admission Fee: Free
9. Check Out The Indoor Cactus Park At Cactus Point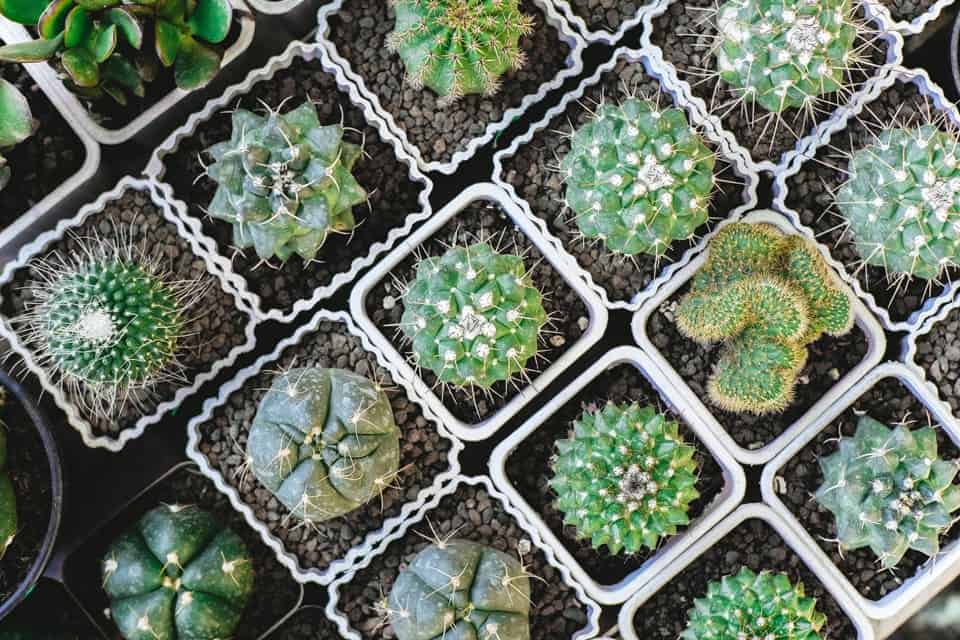 If you are traveling Malaysia on a budget, Cactus Point is a free attraction in Cameron Highlands you cannot miss. Its expansive greenhouse not only features a huge variety of cacti, but other plants for visitors to check out.
The plants are arranged neatly row by row, and their geometrical intricateness creates the perfect photo-taking opportunity. If you are interested in purchasing your own cacti, you can get the small ones for as cheap as 2 RM!
Though you won't be able to spend a long time here, it is worth making a short stop to check out what they have!
Opening hours: 10 AM to 5 PM daily
Admission Fee: Free
10. Try Some Fresh Honey At Ee Feng Gu Bee Farm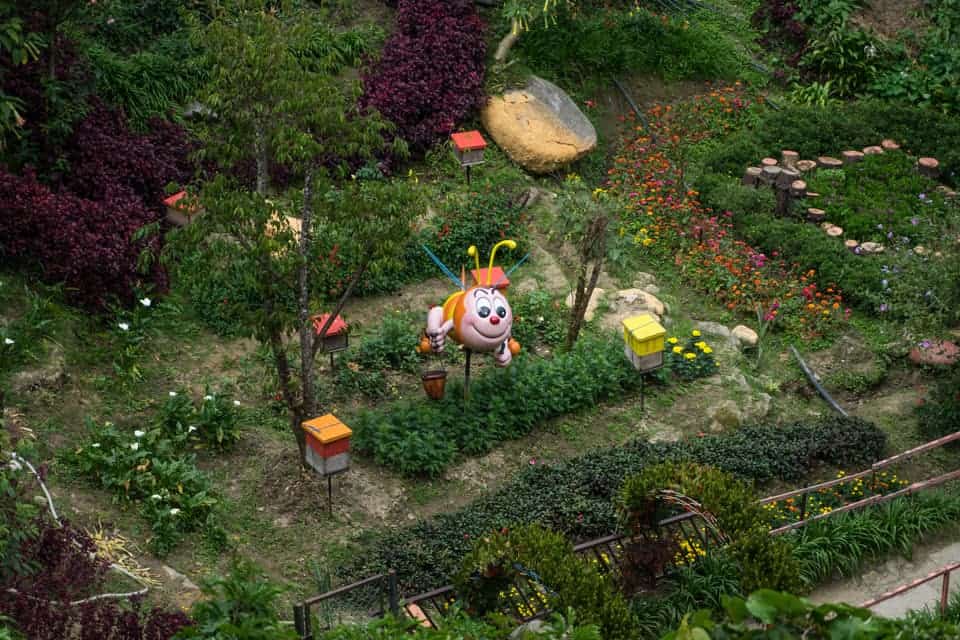 If you are not sure where to go in Cameron Highlands, spend some time at Ee Feng Gu Bee Farm, one of Cameron Highlands' best bee farms.
The farm features a nice little garden where visitors can stroll through and observe the little hard bee workers at work. When you are tired from walking around the garden, head over to their gift shop where they sell locally made honey.
Honey has many known health benefits, so don't miss your chance to snatch some quality ones for low prices at the Ee Feng Gu Bee Farm.
Opening hours: 8 AM to 7 PM daily
Admission Fee: Free
11. Reminisce at the Time Tunnel Museum
Have you ever wanted to take a glimpse into the past? To reminisce about your childhood or wonder what your parents' or grandparents' daily lives were? Here at the Time Tunnel Museum, you can!
Featuring lots of items and artifacts from the 40s to the 80s, this quirky museum is one of the best places to go in Cameron Highlands. Information about Malaysia before its independence from Great Britain is detailed along the walls of this museum, perfect for anyone that wants to know more about Malaysia's rough history.
The museum also contains pictures of Cameron Highlands back in the day, and it is astonishing to see the transformation that has happened.
If you are a history-lover, you will find the Time Tunnel to be your favorite place to visit. If you are not, it will still surely evoke a sense of nostalgia!
Opening hours: 9 AM to 6 PM daily
Admission Fee: 6 RM
12. Check Out The Local Produce At Pasar Pagi Kea Farm (Farmers' Market)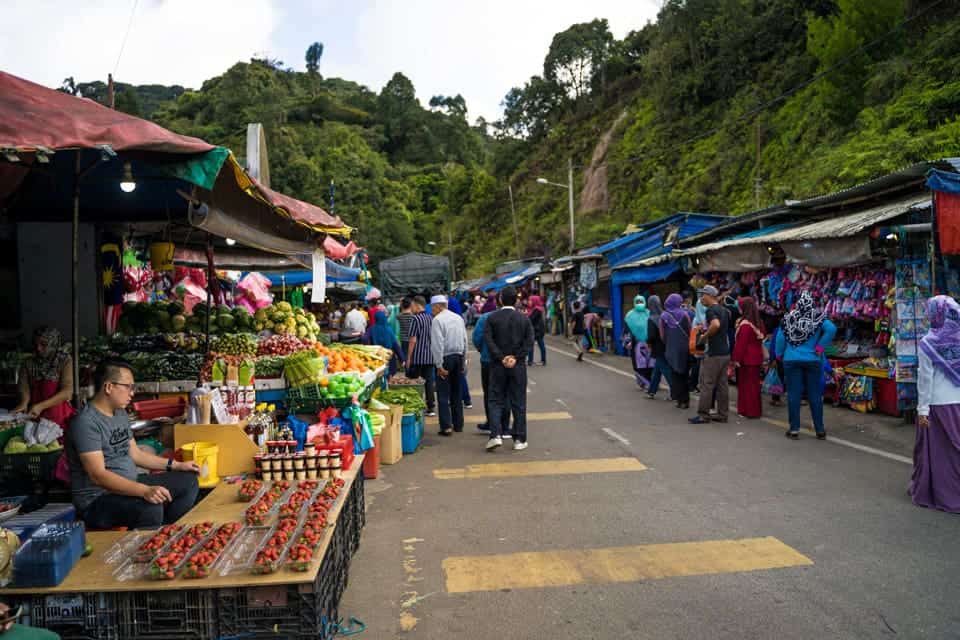 If you are planning to visit Cameron Highlands, a stroll down Pasar Pagi Kea Farm is a must. Featuring lots of local produce, souvenirs, street food, and other merchandise, this local market might seem like a tourist trap at first. However, many locals in the area often shop in these local markets, thus offering glimpses into their daily lives.

The most popular product in Cameron Highlands is its freshly grown strawberries. These sweet little red delicacies can be considered a luxury and the prices for them are unreasonably high. That doesn't stop local or international tourists from trying this locally-grown fruit!
13. Cool Down At The Lata Iskandar Waterfall
Is the weather in Cameron Highlands too hot for you? Why not cool down in a swimmable waterfall?
Located about an hour away Tanah Rata, Lata Iskandar waterfall is one of the best waterfalls in the Cameron Highlands area. Though there are some waterfalls in town such as Robinson Falls and Parit Fall, they are often quite dirty and filled with litter. It is worth spending the extra time venturing out of town.
This small waterfall is the perfect place to relax, especially with family. Kids can enjoy the fresh cool water while parents sit in the adjacent restaurants with a drink in their hands.
For travelers that are driving from Kuala Lumpur or Ipoh, chances are you will pass by Lata Iskandar waterfall. Stop by for a short break and enjoy this natural beauty!
14. Take A Day Trip To Ipoh, A Quaint Little City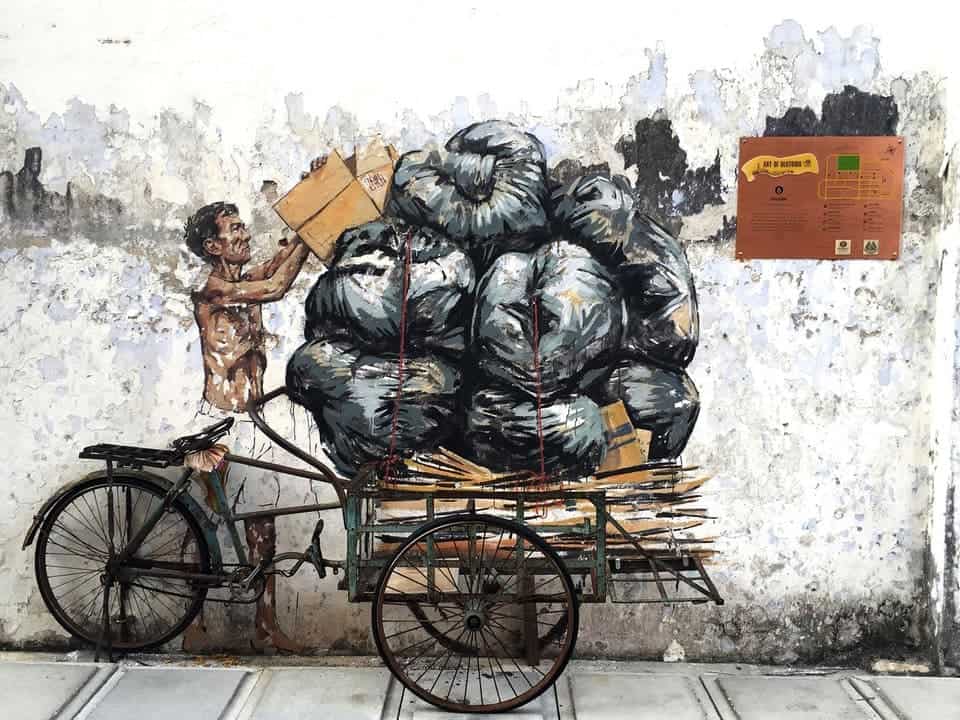 Located 2 hours away from Cameron Highlands is Ipoh, one of the quaintest cities in Malaysia. Known for its rich Hakka history, delicious local food, and internationally recognized white coffee, Ipoh is a small city with many things to do.
Though we recommend you to spend several days exploring Ipoh, a day trip to Ipoh is a good way to introduce yourself to the richness of this historic city. Plenty of cheap hotels are available in the Old Town and New Town, so staying for a few days to wander around does not have to be expensive.
If you are visiting Ipoh from Cameron Highlands, you won't have that much time. There are some notable attractions in Ipoh that you cannot miss, namely the picturesque Concubine Lane, the stunning street arts and murals, and the cave temples that are scattered on the outskirts of town.
15. Smell The Roses At Rose Valley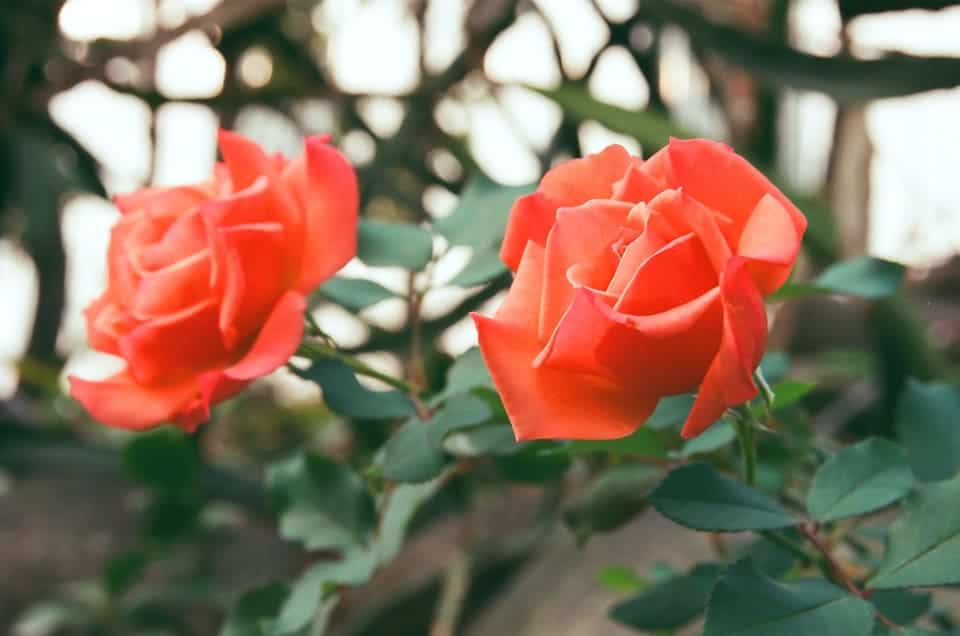 Even if you are in Malaysia for a short trip, don't forget to stop and smell the roses. Luckily for you, there is a rose garden located just right outside the town of Brinchang.
The Rose Valley features a variety of roses as well as many various types of plants. As you walk by each different species of rose, notice the distinct scent that each gives off. It is the perfect way to appreciate nature and properly calm down.
Besides its luring scent, the arrangement of the roses creates a beautiful landscape. Bring a nice traveling camera and make sure you take lots of photos!
However, don't expect to spend hours here though because the place isn't exactly huge. Besides checking out the roses, there really isn't anything worth seeing here.
Opening hours: 9 AM to 6 PM daily except on Wednesdays when it closes at 3:30 PM
Admission Fee: 5 RM
16. Visit The Lavender Garden!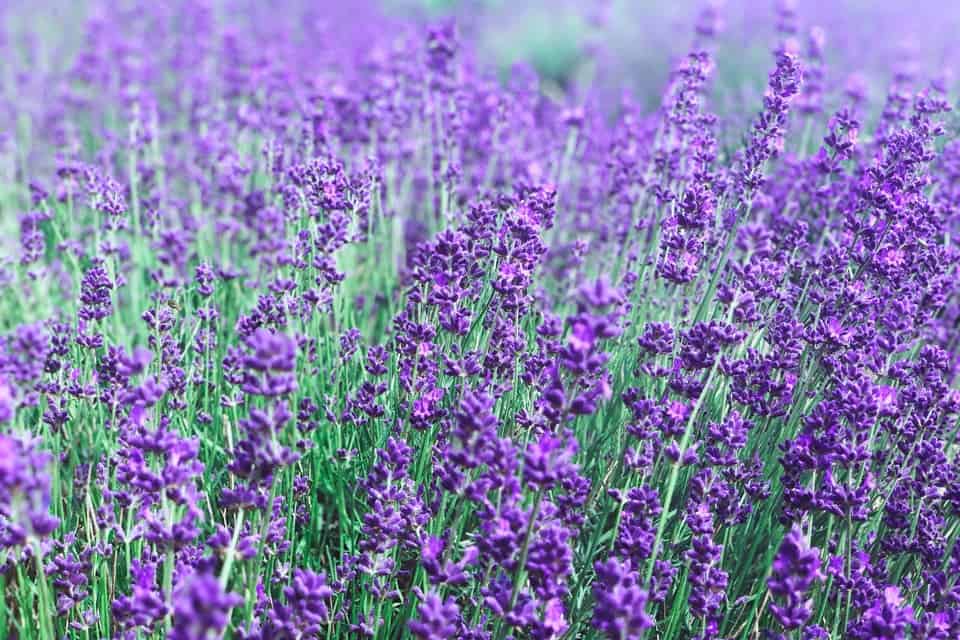 One of the best things to do in Cameron Highlands is to visit the popular Cameron Lavender Garden.
A dainty garden known for its breathtaking lavender and lavender-flavored ice cream, it is no surprise why this is such a big tourist attraction. Many say that lavender ice cream is a bigger attraction than the garden itself! Whether that is true or not, that is up to you to find out.
The garden features many amazing photo opportunities, whether you are traveling solo, as a couple, or even as a family.
When you are tired of strolling down their beautiful garden, you can grab a snack from their cafe or check out their souvenir shop!
Opening hours: Monday to Thursday – 9 AM to 6 PM, Friday to Sunday – 9 AM to 7 PM
Admission Fee: 10 RM for adults, 7 RM for children
---
Places In Cameron Highlands You Might Want To Reconsider Visiting
It is without a doubt that Cameron Highlands has become one of the top places to visit in Malaysia. As a result, many merchants will see this as a money-making opportunity, often time neglecting their property.
Here are the places in Cameron Highlands we do not recommend visiting, especially if you only have a short trip.
1. Cameron Highland Butterfly Farm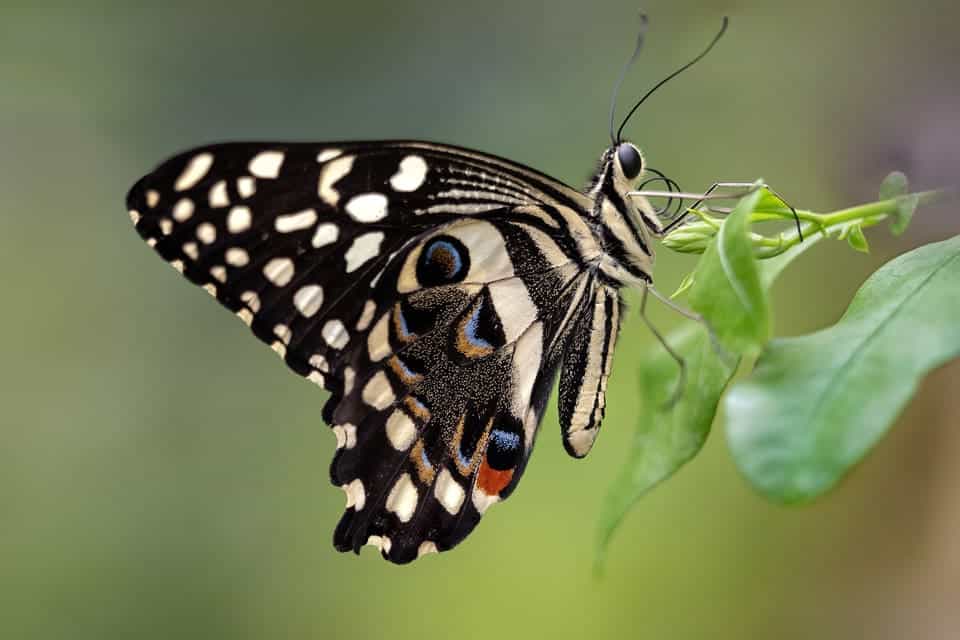 Cameron Highland Butterfly Farm is unquestionably one of the most popular tourist attractions in Cameron Highlands. However, we decided not to visit based on the negative reviews we read online.
Many visitors have left reviews saying that even though the Butterfly Farm does feature various beautiful butterflies, many of them are in terrible health, some are even dead. Besides the butterflies, the Butterfly Farm also contains a mini zoo, where animals such as kangaroos, scorpions, and raccoons look neglected.
We can't say for sure if these reviews are true, because we haven't been there. Reading reviews like those made us not want to support an organization that appears to neglect its animals. The entrance to the Butterfly Farm is 10 RM.
2. Parit Fall (Thompson Fall)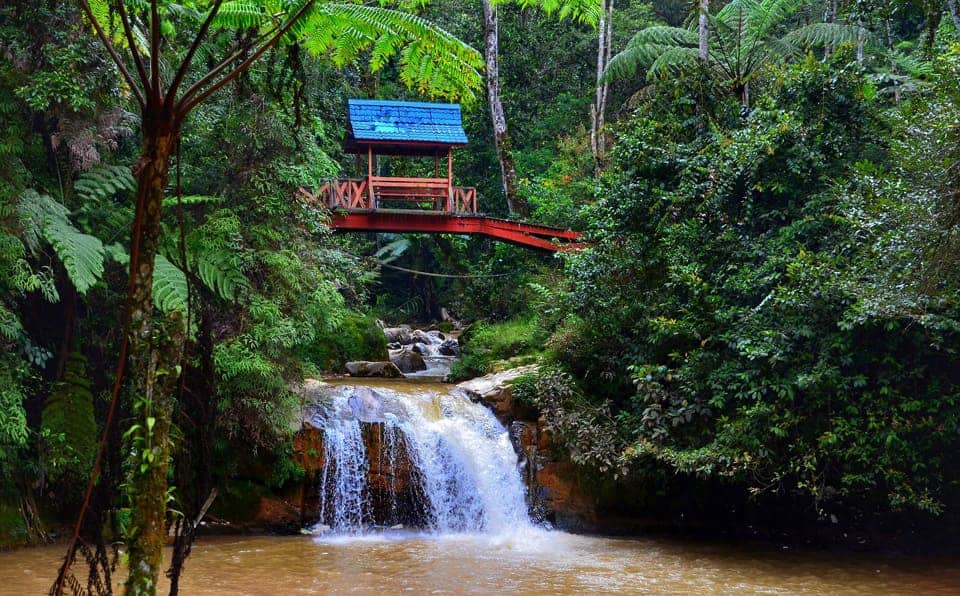 Parit Fall, sometimes also called the Thomspon Falls, is a small waterfall in Cameron Highlands. It is one of the best things to do in Tanah Rata because this waterfall is very close to the town center. Though it is within close proximity to the town, the waterfall is still surrounded by the lushness Cameron Highlands is known for.
So why would you not visit?
Because the place is completely littered with trash. Plastic bottles, styrofoam boxes, and miscellaneous trash contaminate the freshness of the water, destroying a seemingly beautiful location. If the rubbish ever gets picked up, Parit Fall will definitely become more popular.
3. Cameron Highlands Trail No.9
Not all trails are created equal in Cameron Highlands. Trails such as Trail No.1, Trail No.10, and Trail No.6 are safe and stunning, but others like Trail 9 can be the opposite.
Though trail No.9 visits the Robinson Falls, the trail is known to be overgrown and filled with fallen trees. The trail also has a history of robberies and muggings, as well as attacks by aggressive dogs. Whether these events are interlinked or not, we decided not to investigate.
Until we hear better reviews about Trail No.9, we recommend that you avoid it.
---
Getting Around Cameron Highlands
If you look at the map, you will notice that the things to do in Cameron Highlands are quite far apart. This situation makes it extremely difficult for any tourists that are backpacking Malaysia or traveling without their own vehicle.
How do you overcome this problem?
The easiest way is to just hire a taxi by the hour/day. Negotiate with the driver and tell them which attractions you would like to visit, then just hop in the taxi and have your private driver take you around for a day. Taxis are located at the Tanah Rata Bus Terminal or you can flag them down in the street.
The next possible solution is to hire a car or a motorbike, and we did the latter. If you do decide to rent a car, you might have to do so in Ipoh or even KL. We did not see any car rental agencies in Tanah Rata.
Looking for a car rental? Check out our recommended car rental company!
On the other hand, renting a scooter is as easy as cake in Cameron Highlands. We rented a scooter here for 80 RM for 24 hours, and it was just enough to see the places we wanted to see. The last option is taking a tour, which we will talk more about down below.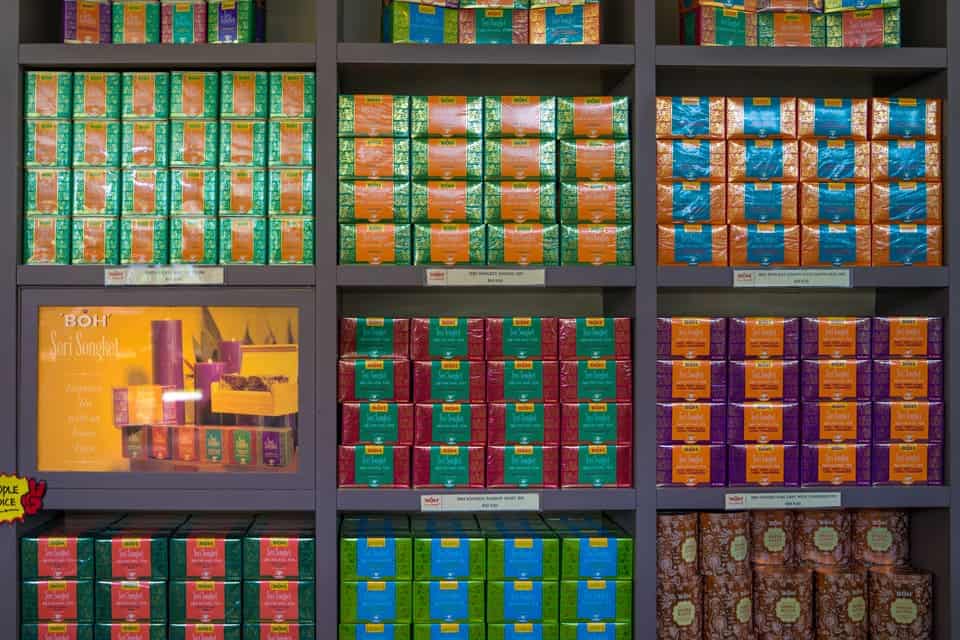 Tours In Cameron Highlands
Tours in Cameron Highlands are far from lacking, especially in Tanah Rata. Everywhere you go, you can find kiosks on the side of the street selling day tours or half-day tours. Most of these tour companies sell the exact same-day tour and half-day tours, so it is really about finding a good price.
Though we have not taken a tour in Cameron Highlands, we have heard great reviews about ECO Cameron Travel & Tours. They are fairly priced and the tour often comes with a good tour guide.
Alternatively, you can secure your Cameron Highlands tour here with a reputable online company before arriving, especially if you are short on time.
If you are on a short visit to Cameron Highlands, a tour is the best way to go sightseeing because it maximizes your time!
If you want to take a day tour from Kuala Lumpur to Cameron Highlands, check out our recommendation here!
---
Where To Stay In Cameron Highlands, Malaysia
If this is your first time in Cameron Highlands, you might be confused as to where to stay. Cameron Highlands consists of two towns: Brinchang and Tanah Rata.
Tanah Rata is a quaint walkable town with lots of affordable hotels and eateries. Tanah Rata is also where most foreign tourists stay as the bus terminal is located there. I personally recommend staying in Tanah Rata if you are visiting Cameron Highlands.
Brinchang, though a little more well-equipped, doesn't feel like a nice relaxing town in the mountains. There is plenty of traffic and the town is hard to get around on foot. Though the top things to do in Cameron Highlands are located closer to Brinchang, I still wouldn't recommend staying here.
Here are our hotel recommendations in Tanah Rata, Cameron Highlands.
Best Hostel in Cameron Highlands- Traveller Bunker Hostel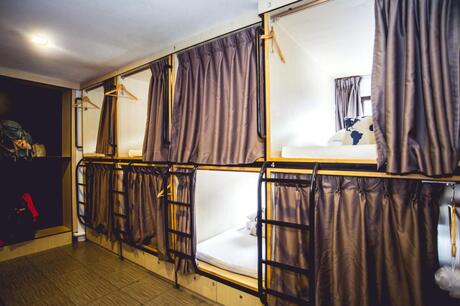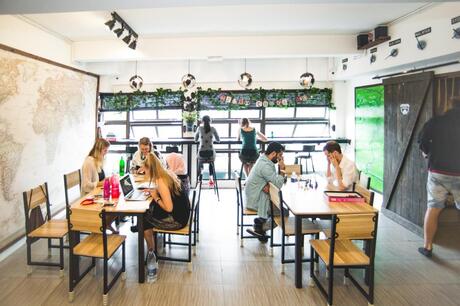 If you are a backpacker in Cameron Highlands, you are in luck. Tanah Rata is filled with amazing and affordable hostels. The one that we highly recommend is the Traveller Bunker Hostel.

Featuring capsule-style beds where each bed contains its own fan, power supply, and hanger, guests can properly relax after a long day. When you are not relaxing in your comfortable bed, you can hang out in the common area, the perfect place to meet travelers from around the world.

The hostel is also located a 5-minute walk from the Tanah Rata Bus Station!
---
Best Cheap Hotel in Cameron Highlands- Arundina Cameron Highlands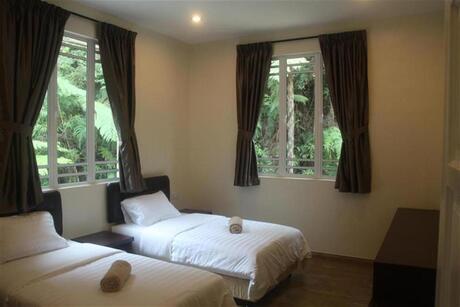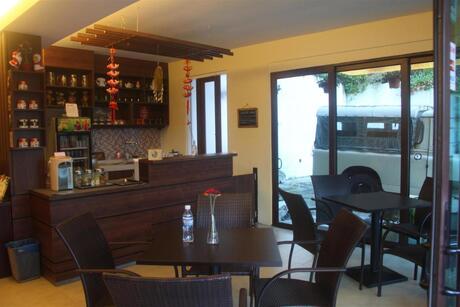 Arundina Cameron Highlands is one of my favorite cheap hotels in Cameron Highlands. A non-pretentious hotel with comfortable rooms and a peaceful garden, guests will surely find themselves at ease.

The rooms are well-equipped and most of them have a balcony that overlooks Tanah Rata, perfect for watching the sunset. Though it might appear that this hotel is far away from town, it is actually within a few-minute walk from the center of Tanah Rata.

Privacy, comfort, convenience, price, all checked!
---
Best Luxury Hotel in Cameron Highlands- Century Pines Cameron Highlands Resort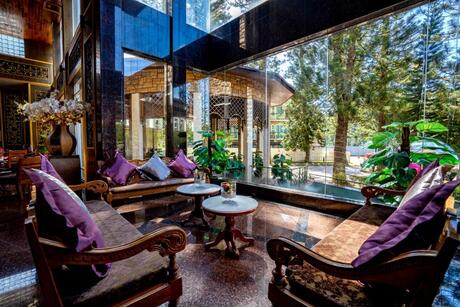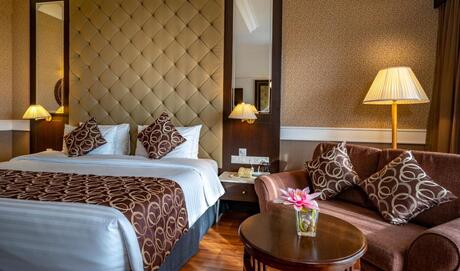 If you are looking for a luxurious experience in Cameron Highlands, you must not overlook the region's most impressive hotel: Century Pines Cameron Highlands Resort.

A fancy hotel nestled into nature, Century Pines Resort has free breakfast, a well-equipped gym, large rooms, fancy decor, and very friendly staff. The hotel is also located a short 5-minute walk from the town center, so guests aren't deprived of the action.

Though if you were staying at the Century Pines Resort, you might be tempted to just stay in the hotel and indulge in luxury!
---
When Is The Best Time To Visit Cameron Highlands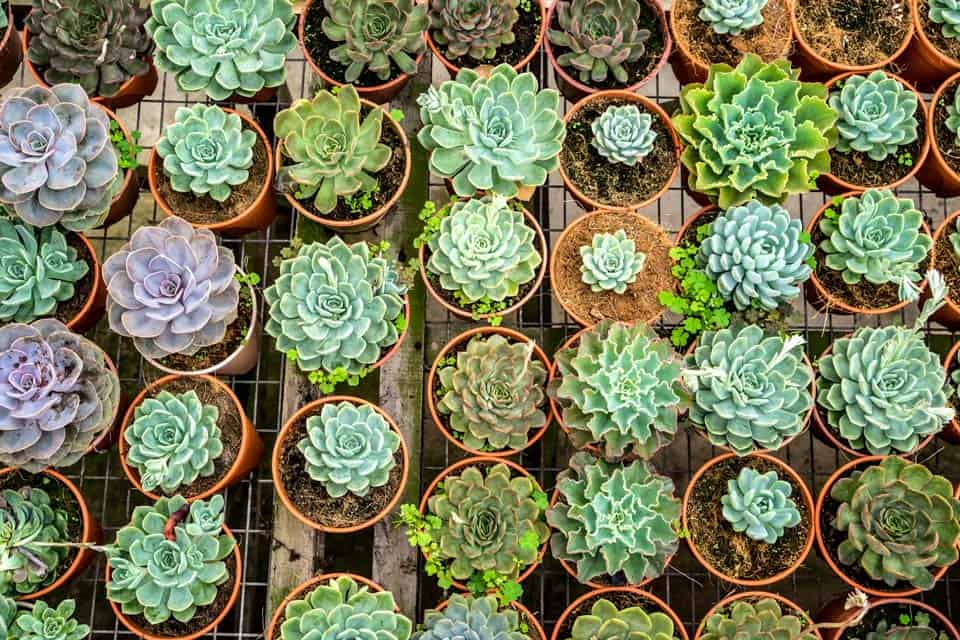 When it comes to the best time to visit Cameron Highlands, there isn't really a terrible time to go. Because of its elevation, the weather is consistently cool all year round. However, January to February and June to August typically see the least rainfall, which you might want to consider if you plan on doing any hiking.
If you want to go pluck some strawberries from the farms, then you might want to go in January, though most places have them all year round nowadays because of the hydroponic systems!
---
Visiting Cameron Highlands FAQs
Are Cameron Highlands Worth Visiting?
Cameron Highlands is most definitely visiting. It is home to some of the best nature, greenery, and hiking trails in Malaysia, perfect for someone looking to escape the hustle and bustle of a big city.
How Many Days to Spend in Cameron Highlands?
One day is enough to see its main sights, but you will be rushing and stressing yourself. Visiting Cameron Highlands is all about relaxing, slowing down, and being in nature. Therefore, we recommend you spend at least 2 days there.
---
Like this post? Don't forget to save it on Pinterest!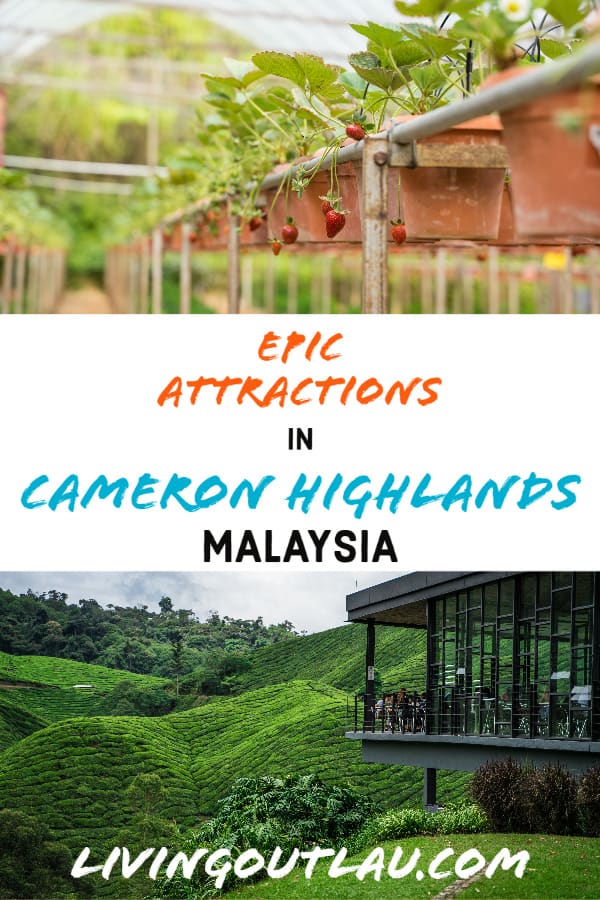 ---
This is the end of our Cameron Highlands blog post! We hope that this has given you a basic understanding of the best Cameron Highlands attractions!

Any questions? Let us know in the comments!
Disclaimer: Some of the links above are affiliate links. That means if you book or make a purchase through the links, we will earn a small commission at no extra cost to you! The money will help run this site! Thank you!