Planning a Cameron Highlands one day trip?

As one of the most popular tourist destinations in Malaysia, numerous tourists flock to Cameron Highlands every year to see some of the country's best attractions. However, with so many things to do in Cameron Highlands, planning a day trip is no easy task.

In our Cameron Highlands blog post, we will help you plan your trip, tell you what to do in Cameron Highlands in 1 day, how to get around, and the best time to visit.

Enjoy!
Is A Day Trip To Cameron Highlands Enough?
If you are planning a Cameron Highlands trip, you must wonder if one day in Cameron Highlands is enough. After all, there are tons of stunning Cameron Highlands attractions. Is one day really enough to enjoy them all?

The answer is… probably not.

From morning to night, Cameron Highlands is packed with fun activities. There are night markets, hiking trails, tea plantations, waterfalls, the list goes on and on. One day is simply not enough to fully experience Cameron Highlands.

Ideally, you would want to spend at least a weekend there. If you can only spend a day in Cameron Highlands, you will be able to see the main points of interest, but you will also miss quite a few!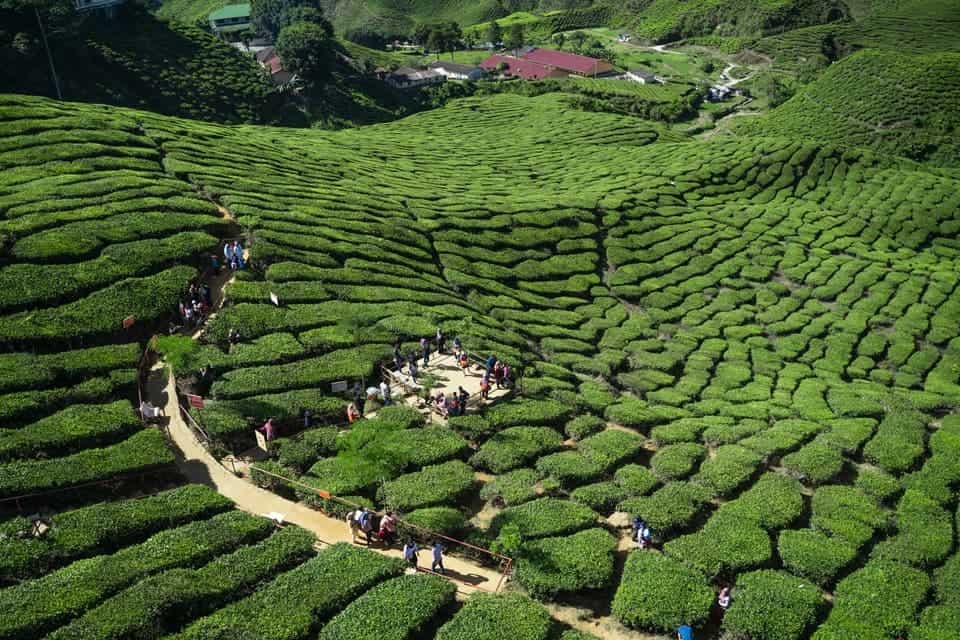 How To Get To Cameron Highlands, Malaysia
Located in the center of the Malay Peninsula, Cameron Highlands is reachable by many of the big cities of Malaysia. Below we will talk about how to get to Cameron Highlands from Kuala Lumpur (KL), Penang, and Ipoh.
Getting From KL To Cameron Highlands
If you want to take a Cameron Highlands day trip from KL, you must be willing to get up early. About 200 kilometers apart, it takes about 3 hours to drive from Kuala Lumpur to Cameron Highlands.

Personally, we wouldn't recommend you to spend just one day in Cameron Highlands if you are coming from KL because you will spend half the day sitting on your butt.

Besides renting a car / having a car and driving to Cameron Highlands, you can also take the bus. The KL to Cameron Highlands bus departs at Terminal Bersepadu Selatan (TBS), and the journey takes about 3.5 hours. If you get carsick easily, take a motion sickness pill. Though the journey is very scenic, it is also very windy.

You can find the schedule for buses to Cameron Highlands from KL here.

Unfortunately, you cannot go from KL to Cameron Highlands by train. The train only takes you to Ipoh, where you would have to take a bus or drive to Cameron Highlands.

Due to the long commute, I recommend taking a tour from Kuala Lumpur to Cameron Highlands.

Check out our recommended KL To Cameron Highlands tour here!
Getting From Ipoh To Cameron Highlands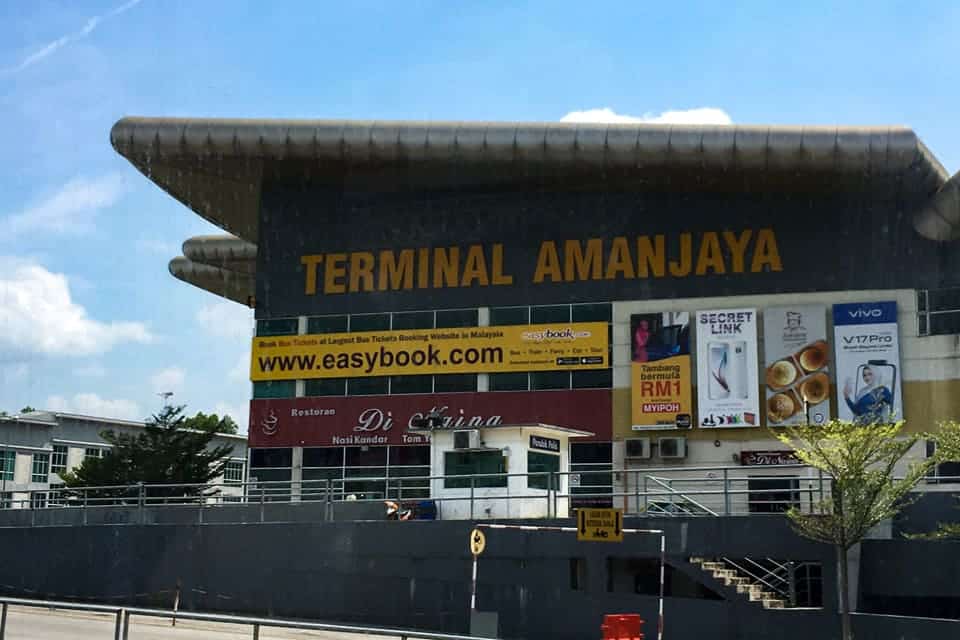 If you are going from Ipoh to Cameron Highlands, you can be a lot more flexible. The journey takes a little less than 2 hours, and renting a car or taking the bus are both viable options.

For anyone flying into the Cameron Highlands airport, you are actually going into the Ipoh Airport, because it is the closest airport to Cameron Highlands.

If you are taking the bus from Ipoh to Cameron Highlands, you will have to get it from the Terminal Amanjaya. It is located 20-30 minutes away from Ipoh center, so plan accordingly. The bus journey takes about 2 hours and you are dropped off at Tanah Rata, one of the two main towns in Cameron Highlands.

The bus schedule is as follows: 8 AM, 10 AM, 11:30 AM, 12:30 PM, 3 PM, 5 PM, and 6:30 PM. If you are taking a taking day trip from Ipoh to Cameron Highlands, chances are you will want to take the 8 AM bus.
Getting From Penang To Cameron Highlands
Taking a day trip from Penang to Cameron Highlands is similar to taking one from Kuala Lumpur, it takes about 3 hours driving to get there. You must wake up early to avoid the rush hour, otherwise it might take longer than you expect.

If driving is not an option, buses from Penang to Cameron Highlands depart at Sungai Nibong Bus Terminal daily. Frequently, there is only one bus that leaves in the AM, making your one day trip to Cameron Highlands much more difficult.

Find out more about the bus schedule for Penang to Cameron Highlands here.

The other option is to drive there. Having your own transportation in Cameron Highlands will be very useful.

Cameron Highlands Day Trip Itinerary
Morning:

Aim to arrive in Cameron Highlands as early as possible, ideally before 9 AM.

The first stop of your 1-day Cameron Highlands itinerary is the renowned BOH Tea Centre. (Don't get this confused with BOH Tea Plantation, which is another destination in Cameron Highlands)

Due to the moderate weather, consistent rainfall, and rich soil, the tea produced from Cameron Highlands are some of the finest tea you will find in the world.

At BOH Tea Centre, you can marvel at the acres of undisturbed tea plantations with the perfect cup of tea in hand. The tea plants stretch for miles, running up and down the lush hills of Cameron Highlands. The vibrant blue sky harmonizes with the solemn green, and it reminded us of the beautiful paddy fields in Sekinchan.

If you have not had breakfast yet, their cafe serves light snacks that will keep your energy up for now.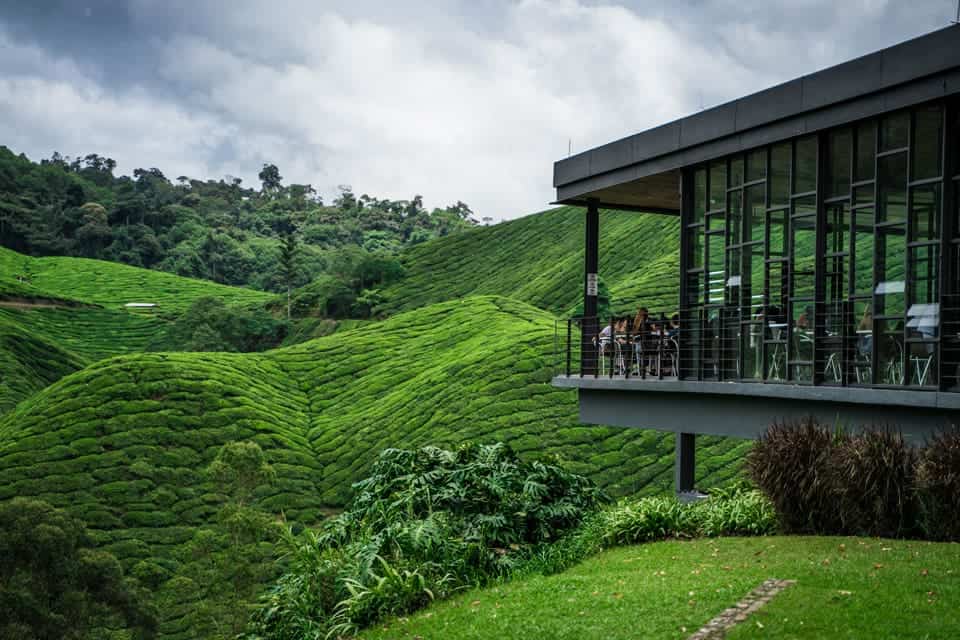 When you are done enjoying the incredible views at their cafe, take a free guided tour of their tea processing facility. Here you will see every step of the procedure and every machinery used to create this tasty delicacy.

The free guided tours take place every 30 mins starting from 8:45 AM to 4:15 PM, and you can register for it when you arrive at BOH Tea Centre.

Before you leave, make sure you check out the BOH Tea Shop, the perfect place to purchase BOH's tea to take home!

BOH Tea Centre is one of the most crowded places in Cameron Highlands. We highly recommend you to arrive early and leave before the crowd comes.

Unless you decide to purchase something, it is free to enter the BOH Tea Centre!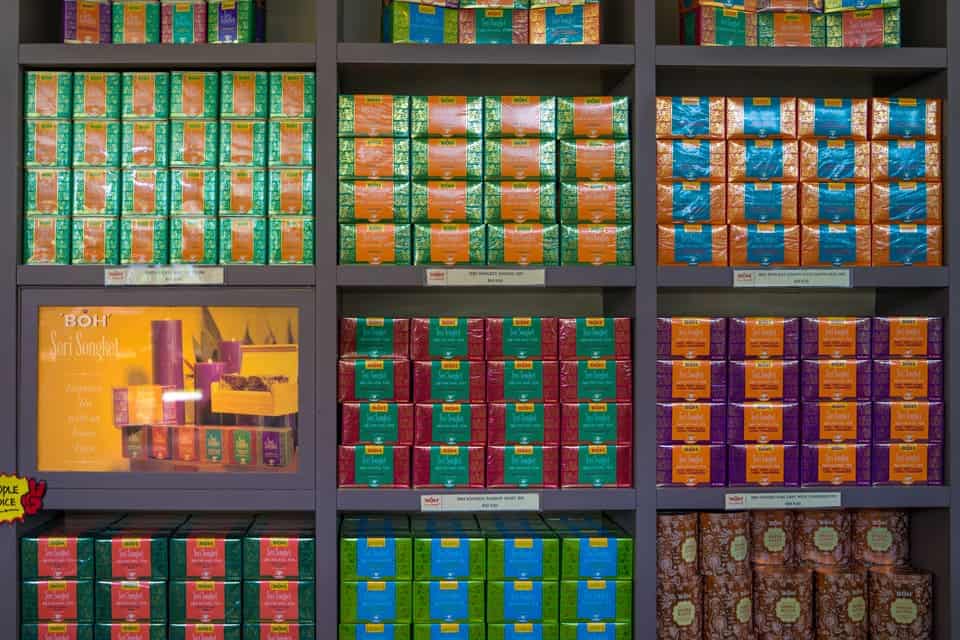 After you have finished visiting BOH Tea Centre, it is time to move on to the next attraction on the itinerary, the Ee Feng Gu Bee Farm.

Featuring a small garden in the rear, visitors can observe the honey bees in action. After strolling through the garden, make a stop at their multi-level souvenir shop. Featuring cheap and locally-made honey, don't forget to grab some on your way out! Honey has many known health benefits!

There is no admission cost to enter the bee farm!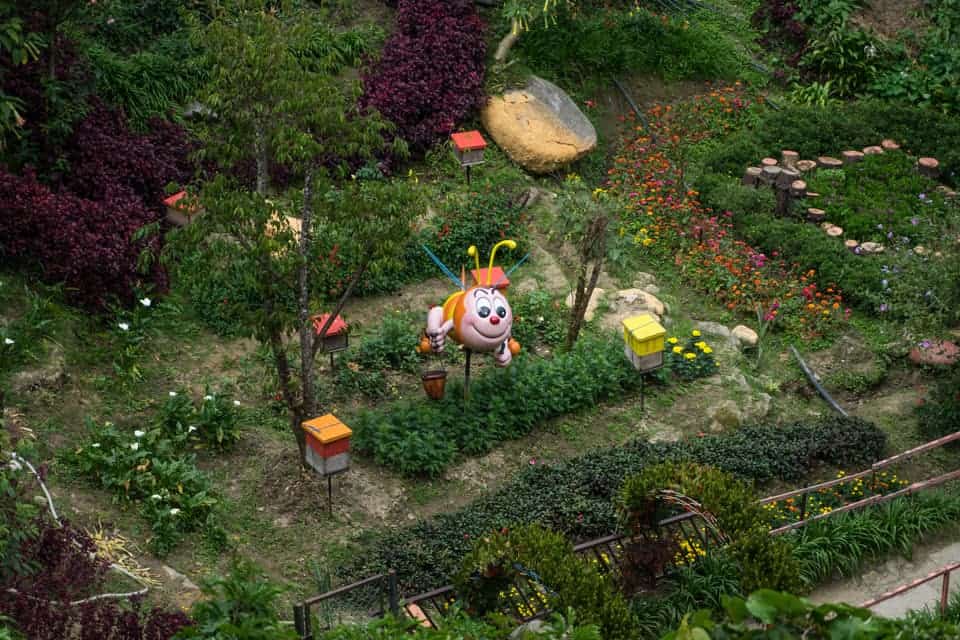 Afternoon

After a visit to the Ee Feng Gu Bee Farm, the next stop is the Pasar Pagi Kea Farm (Farmers' Market).

At first sight, this crowded farmers' market in Cameron Highlands might look like a tourist trap. However, if you do a little bit of observing and investigating, you will notice both tourists and locals shop here. The market is only one street long, but stalls inundate the sides of a street like the rainy season in Malaysia.

The farmers' market mainly sells fresh produce from the region, but you will also find souvenir shops and a fair share of street food. It is also one of the best places to catch a glimpse of a local's daily life.

If you have been following this Cameron Highlands one day itinerary, you probably have not eaten yet. Time to stuff yourself with some street food!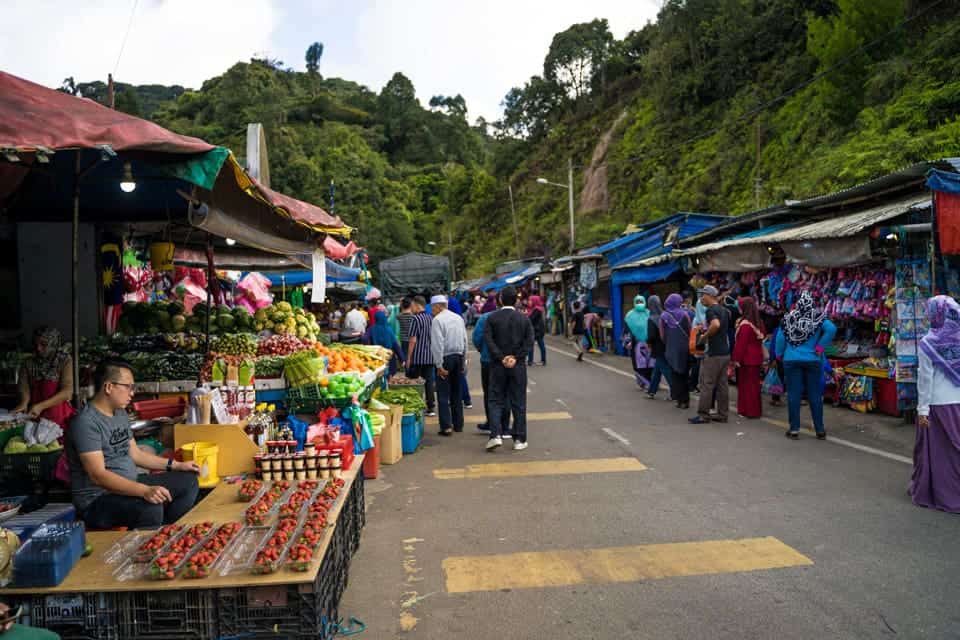 Chances are you the street food at the farmer's market is just a Band-Aid on a bullet wound. If you are like us and love to eat all the time, you might still be hungry after the street food.

If that is the case, it is time to head into Tanah Rata!

Tanah Rata is a quaint walkable town in Cameron Highlands. Known for its easy accessibility, good food, and affordable accommodation, Tanah Rata is the best place to stay in Cameron Highlands.

Here in Tanah Rata, we will find our afternoon tea (or second meal).

Being an ex-British colony, Malaysia still has many traces of British traditions. In the Lord's Cafe in Tanah Rata, you will find delicious British scones, pies, cakes, and other dishes. Their strawberry scones are known to be mouth-wateringly delicious.

After a delicious second meal at the Lord's Cafe, it is time for one of Cameron Highlands' best attractions, the Big Red Strawberry Farm.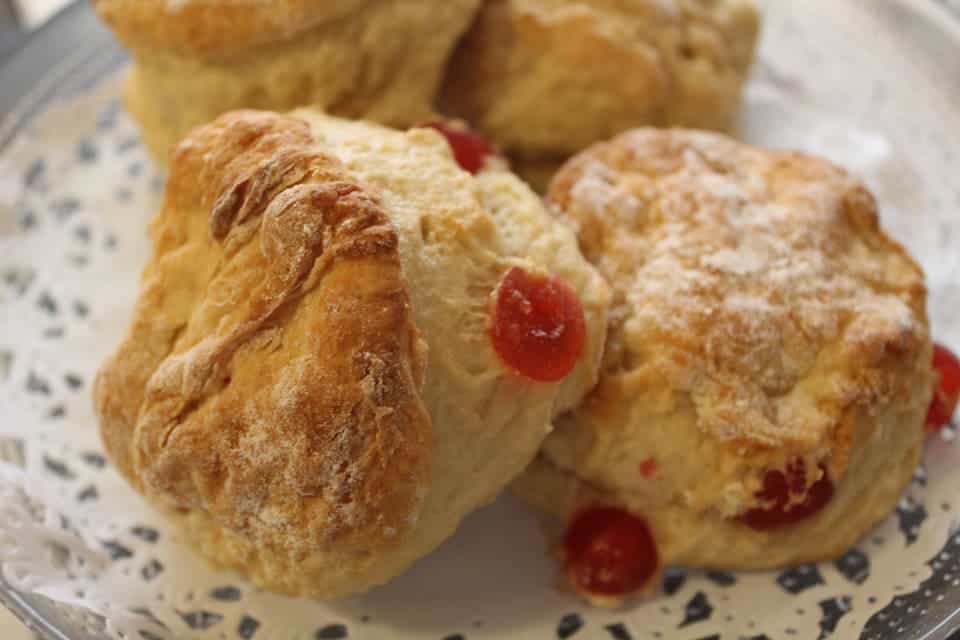 Not only is Cameron Highlands climate perfect for cultivating tea, but it is also the ideal location for growing strawberries. Throughout Cameron Highlands, there are numerous amount of strawberry farms, but the one you must visit is the Big Red Strawberry Farm.

The Big Red Strawberry Farm is exactly what the name suggests, a big strawberry farm. Visitors can stroll down its hydroponic environment and check out the strawberries growing in action. When they first start growing, the strawberries are as tiny as a peanut, an occurrence we usually don' get to see.

Besides strawberries, the farm also grows a variety of other produce such as vegetables and flowers. They also have an on-site cafe serving food made with ingredients from the farm. The strawberry sundae is one that you have to try!

If you are visiting Cameron Highlands, chances are you would like to do some strawberry-picking. At Big Red Strawberry Farm, the price for strawberry picking is 30 RM per 0.5 kg. If you are traveling Cameron Highlands with kids, this is a must-do activity.

Before you visit, give the farm a call to make sure strawberry-picking is available. Though strawberry-picking season is from May to August, it is best to confirm with the property!

It is free to enter the Big Red Strawberry Farm!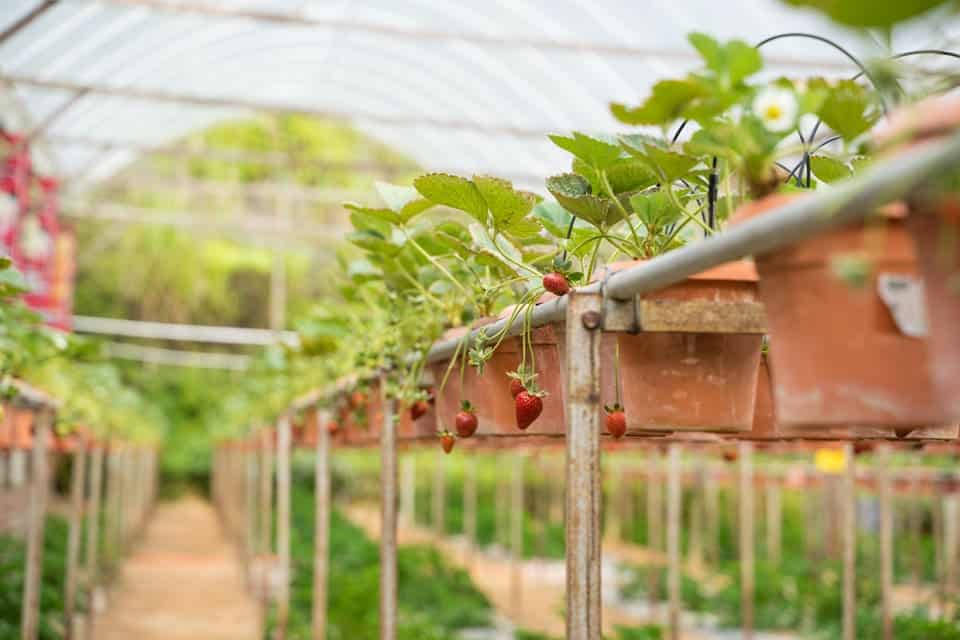 Evening

At this point, you are probably exhausted from your Cameron Highlands trip. While there are still many things to do in Cameron Highlands, you have seen the best. If you have extra time, I would recommend to you visit the Mossy Forest and Mount Brinchang for sunset, though it is a bit of effort to get to both. (We will talk about these two attractions down below.)

If you are visiting Cameron Highlands on the weekend, then you are in luck. The Cameron Highlands Night Market, also known as the Golden Hills Weekend Night Market, is happening!

The Golden Hills Weekend Night Market is the best thing to do in Cameron Highlands at night. If you thought the street food at the farmers' market was intense, then you need to see the Golden Hills Weekend Night Market.

You can find extremely affordable meals here, great souvenirs, and lots of sweaty people. Golden Hills Weekend Night Market does not understand the concept of personal space! It surely didn't stop us from getting a 4 RM meal here though.

If you have been to Jalan Alor in Kuala Lumpur, this night market is about half the size but twice the hecticness. Skewers, nasi lemak (the national food of Malaysia), nasi goreng (fried rice), mie goreng (fried noodles), fried vegetables, desserts, there is definitely more food than you can handle! Don't worry to give everything a try though because the food there is so affordable.

Though advertised as a night market, the market is opened as early as 5 PM. Don't miss it before you leave Cameron Highlands (if you are here on a weekend).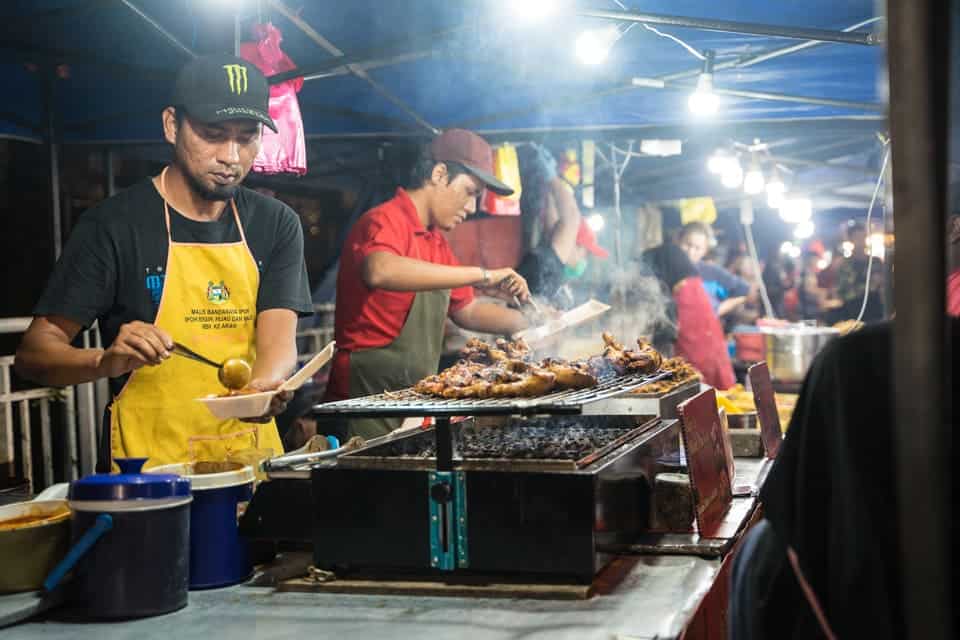 Additional Things To Do In Cameron Highlands
If you have extra time on your day Cameron Highlands one day trip, consider some of the additional things to do down below. Similarly, if you have more than one day in Cameron Highlands, you could take a day trip to Ipoh and check out some of the cave temples around Ipoh.
1. Hiking in Cameron Highlands
The moderate climate and stunning views make hiking one of the most popular activities in Cameron Highlands.

There are a total of 14 hiking trails in Cameron Highlands, and each of them is conveniently numbered. Not all trails are created equal, and others such as Trail 9 is known to be overgrown and dangerous.

Personally, I would recommend Trail 10 combined with Trail 6 as the trail allows you to walk through some of the local farms and stunning tea plantations.

The trailhead starts right outside the town of Tanah Rata, so it is still accessible if you don't have your own vehicle. The hike takes about 3.5 hours to complete. Just keep in mind you finish at Cameron Valley Tea House and you would need to take a taxi back to town!

Another popular trail in Cameron Highlands in Trail No.1. Trail No.1 is a 3-hour hike that takes you up to the peak of Mount Brinchang, the second highest peak in Cameron Highlands. The views from Mount Brinchang is said to be the best in Cameron Highlands, as you get a panoramic view of the lushness Cameron Highlands is known for.

Install the mobile app maps.me before hiking to avoid getting lost!

If you enjoy hiking, you must check out Mount Kinabalu, Malaysia's highest mountain, in Sabah!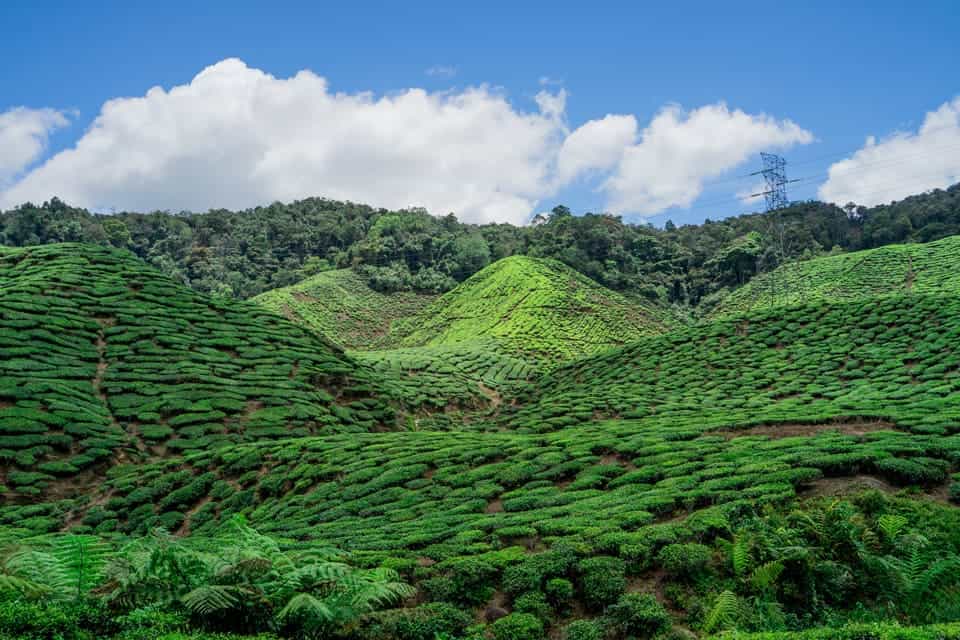 As we have mentioned above, Mount Brinchang is the second tallest mountain in Cameron Highlands and offers unparalleled views of the surrounding area. Luckily for you, hiking is not the only way to get there.

Travelers can also take a taxi or drive up to Mount Brinchang. Because of the constant rain that Cameron Highlands receives, the road is not exactly in the best condition. To make matters worse, parts of the road are so narrow that only one car can fit through at once.

Many tour operators might even tell you it is impossible to reach without a 4×4. However, that is just not true. If you have a regular automobile, you will get there without a problem. If you have a motorcycle, it's not impossible, but just a little tricky.

Is it worth the effort? Definitely YES!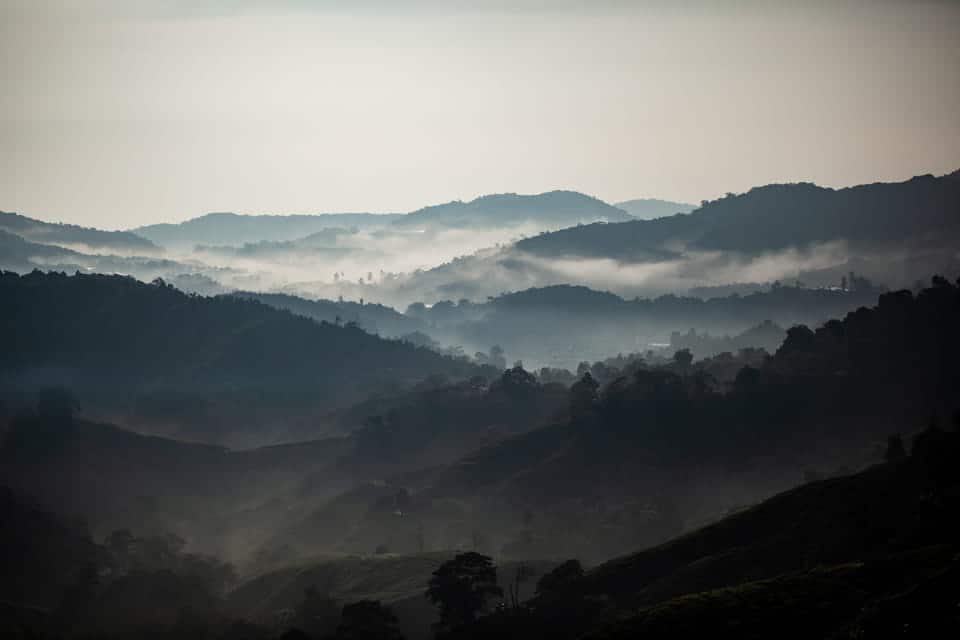 3. Check out the Mossy Forest
Due to the elevation of Cameron Highlands, low-level clouds constantly cover the area with mist and moisture. The result? A perfect environment for mosses ferns, lichens, and other plants to grow. In fact, such a phenomenon has created one of the most interesting places in Cameron Highlands, the Mossy Forest.

Mossy Forest is located a short drive from Brinchang on the same narrow road. If you visit the Mossy Forest, you should also see Mount Brinchang and vice versa.

The entrance cost to the Mossy Forest is 30 RM for foreigners and 10 RM for locals. Once you are inside the Mossy Forest, you are limited to a ~250-meter boardwalk. Some travelers say the price is too steep for such a short visit. Whether or not the price is justified, that is up to you!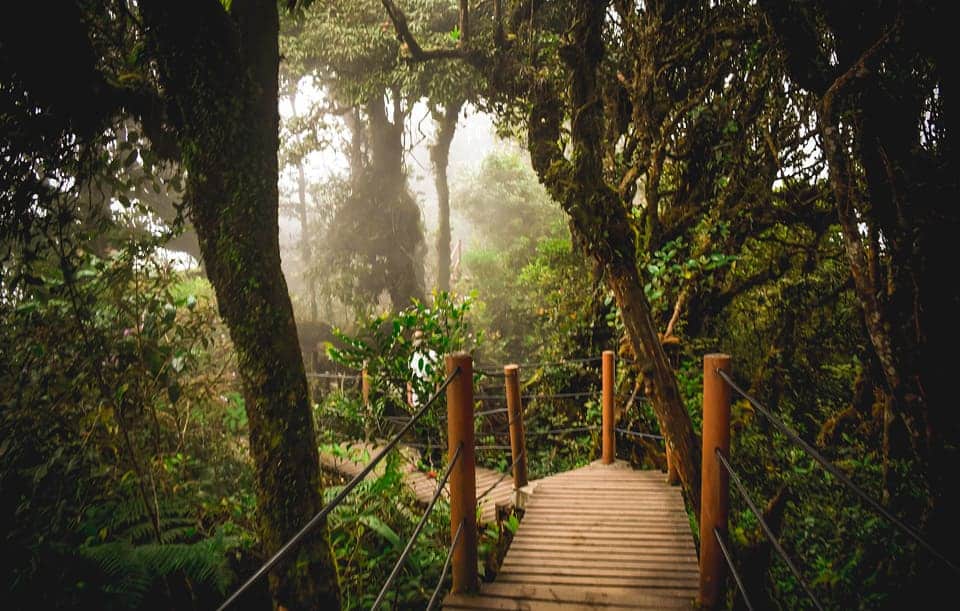 Getting Around Cameron Highlands
One thing travelers must be aware of is how difficult it is to get around Cameron Highlands. Without your own vehicle, the only way to get from one attraction to another is by taxi. Some of these attractions are located very far apart from each, so be prepared to spend quite a bit of money.

Taxis can be found at the Tanah Rata Bus Terminal, the location where your bus will drop you off if you are taking a bus. If you are planning to visit a ton of places in Cameron Highlands at once, try to rent the taxi by the hour. As always, don't forget to negotiate!

If you are able to drive a scooter legally in Malaysia, renting a scooter in Cameron Highlands could be an option for you. There are several scooter rental places in Tanah Rata, and they are much more flexible than taking the taxi.

Half-day tours can also be found in many of the kiosks along the streets of Tanah Rata. If you only have 1 day in Cameron Highlands and would like to see as much as possible, taking a tour might not be a bad idea.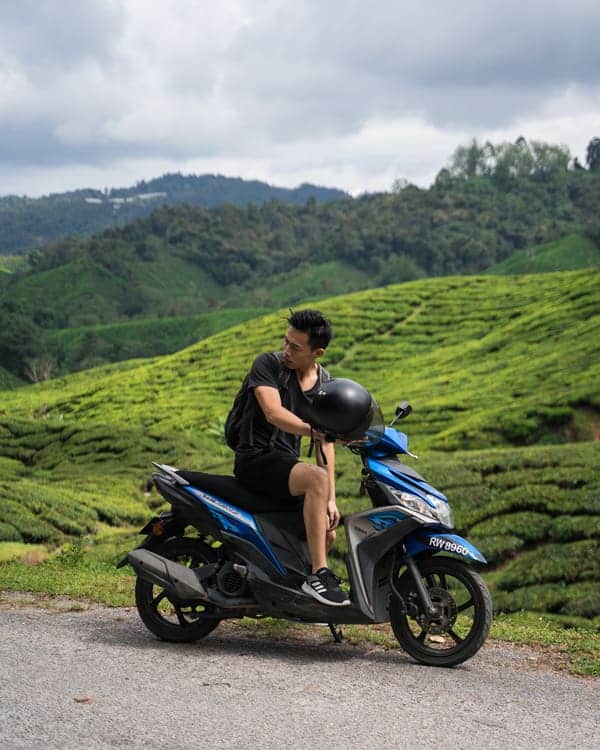 Best Time To Visit Cameron Highlands
When considering when is the best time to visit Cameron Highlands, you must think about what you are trying to accomplish.

Are you planning on doing some hiking in Cameron Highlands? Picking strawberries? Or do you just want to stay away from the crowd?

For hiking, you will want to pick the months that rains the least. Months like January, February, June, and July are the best months for hiking in Cameron Highlands because it rains less frequently.

However, June and July are months of summer vacation, so you will see huge crowds and tons of traffic. The months of October and November are known to be the peak of the rainy season.

If you want to go strawberry picking, May to August is considered the strawberry-picking season. Just remember to check with the strawberry farm because there could be minor discrepancies.

Temperature-wise, it is moderate all-year-round, though in the winter months (especially January and February) you might see some snow!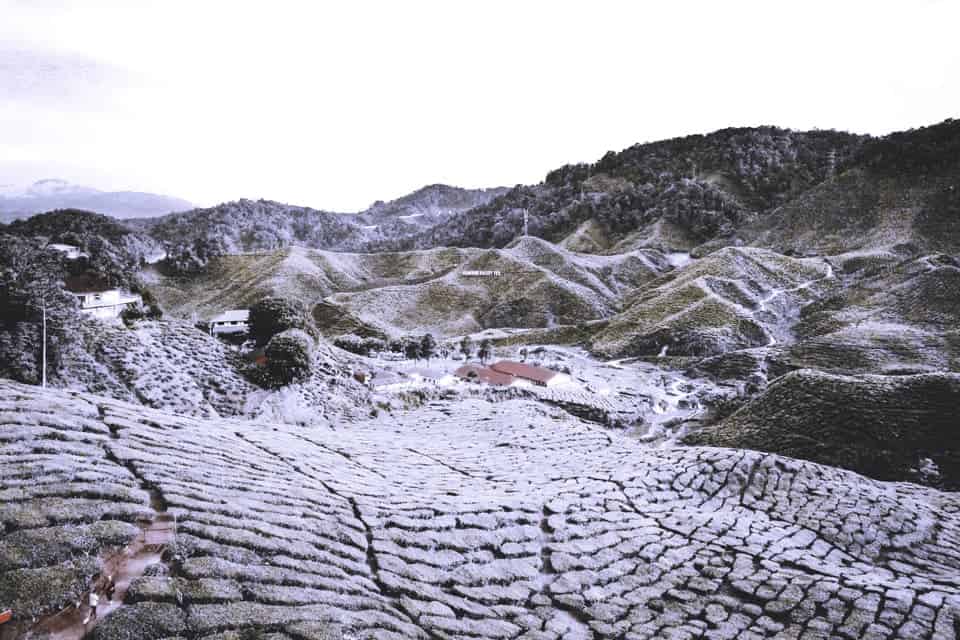 Where To Stay In Cameron Highlands
Staying more than 1 day in Cameron Highlands is not a bad idea, as there are so many activities to do. If you are planning to stay for a weekend or longer, here are some of our recommendations on where to stay!
Best Place For Families – The Fairy's Cottage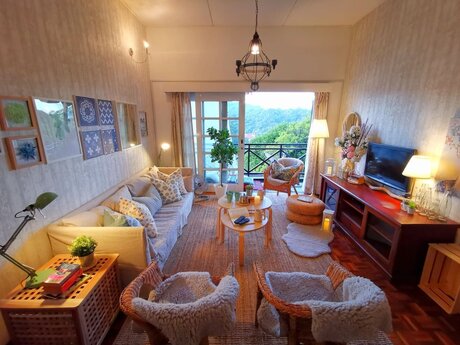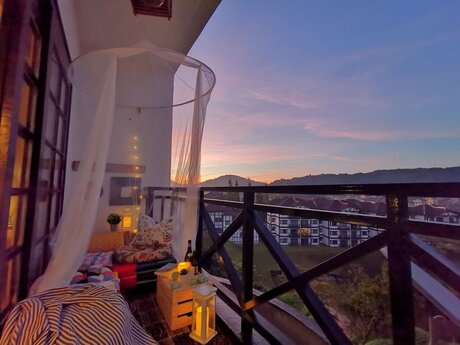 (Images Courtesy of Airbnb)

This 3-bedroom 2-bath apartment is located in Tanah Rata, the main city in Cameron Highlands. Featuring a modern and cozy decor, guests will find the utmost tranquility here, especially when watching the sunset or sunrise over the beautiful balcony! This place is only a 5-minute walk from Tanah Rata town center!

Click here for more details!
Best Place For Couples – J1 Cool Cottage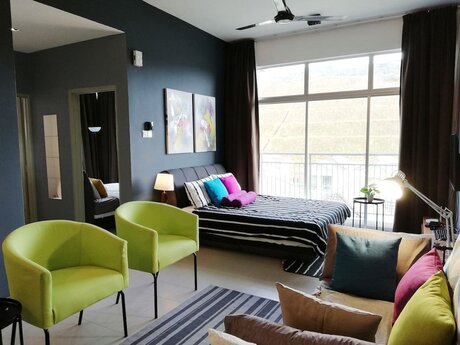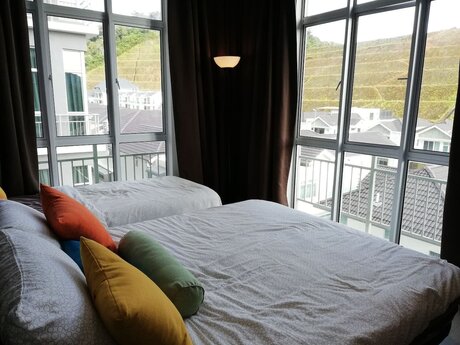 (Images Courtesy of Airbnb)

Located in Barrington Square at Golden Hills, this 1-bedroom apartment is the ideal place for visiting the famous night market. This small but intimidate apartment features numerous windows where guests can admire the stunning views surround them. In the living room, there is also an extra double bed and a sofa bed for small children.

Click here for more details!
Best Budget Hotel In CH – Father's Guest House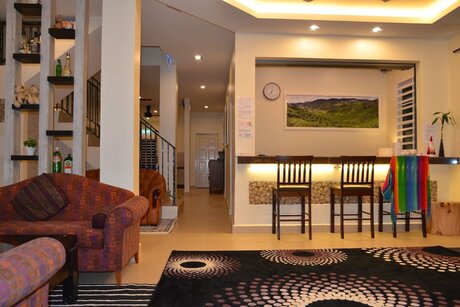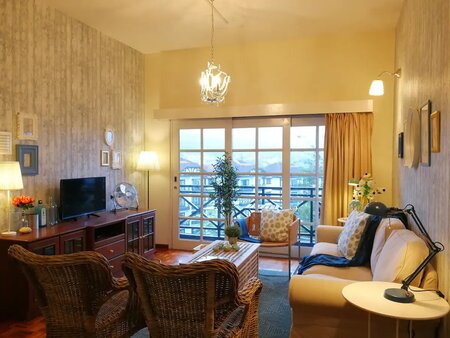 (Images Courtesy of Airbnb)

If you are looking for a cheap place to stay in Cameron Highlands, then Father's Guesthouse is ideal for you. This no-fuzz private room features all the necessities such as an en-suite bathroom, hot water and complimentary tea and coffee. Guests will find a great night's sleep on their double bed!

Click here for more details!
Like this post? Don't forget to save it on Pinterest! ?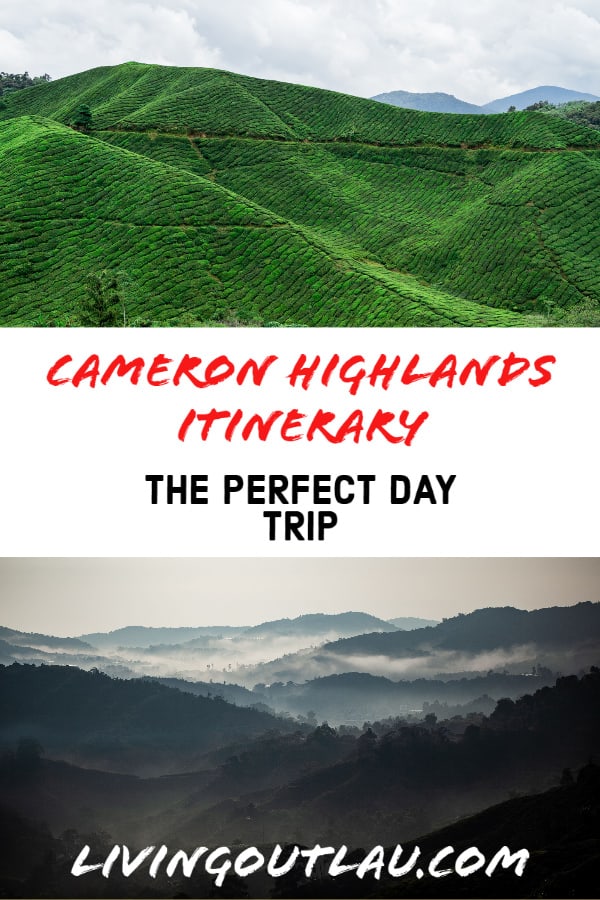 This concludes our guide to a day trip to Cameron Highlands, Malaysia. We hope it has given you a rough idea of how to plan your Cameron Highlands itinerary!

Any questions? Let us know in the comments!
Disclaimer: Some of the links above are affiliate links. That means if you book or make a purchase through the links, we will earn a small commission at no extra cost to you! The money will help run this site! Thank you!