Planning a trip to Ipoh, Malaysia? Worry not.
Though a small city compared to Kuala Lumpur, there are still many awesome attractions in Ipoh. From the interesting Hakka mining history to the spectacular natural cave temples surrounding Ipoh, visiting Ipoh without a planned itinerary can lead to much unforeseen waste of time and money.
That is why we have created the perfect Ipoh itinerary for anyone taking a day trip to Ipoh or spending 2 or 3 days there!
Enjoy!
---
How Many Days Is Enough In Ipoh?
If you are planning an Ipoh trip, you must wonder how many days is required to see the best attractions in Ipoh? After all, if you could see everything on an Ipoh day trip, why would you want to spend more than 1 day in Ipoh?
The truth is… yes, you can see all the main tourist attractions in Ipoh in just 1 day! But would I recommend it? No. Why? Because visiting Ipoh on a day trip requires cramming in many things, so much that the trip itself might not even be enjoyable anymore.
It requires you to wake up very early in the morning and see the cave temples in the surrounding Perak region. Then it requires you to brave the debilitating Malaysian heat to visit the attractions in the Old Town and New Town of Ipoh, especially if it is the summer.
It also means that you must have your own vehicle to get to Ipoh, otherwise valuable time would be wasted on public transportation. If you don't have a car, it might be a good idea to rent one for your trip.
My personal recommendation is to spend a few days in Ipoh, ideally a weekend. 2 or 3 days in Ipoh is the perfect amount of time to enjoy this historical place leisurely.
You can even add a day trip to Cameron Highlands for a more nature-filled trip! The tea plantations and strawberry farms there are absolutely stunning!
---
Ipoh One Day Trip Itinerary
The first Ipoh itinerary we will talk about is the Ipoh one day trip. This is for visitors who are planning on taking a day trip to Ipoh or only spending one day in the city. From there, we will add to this to create a 2-day and 3-day itinerary.
Quick summary of activities in a 1-day Ipoh itinerary on a map:
Morning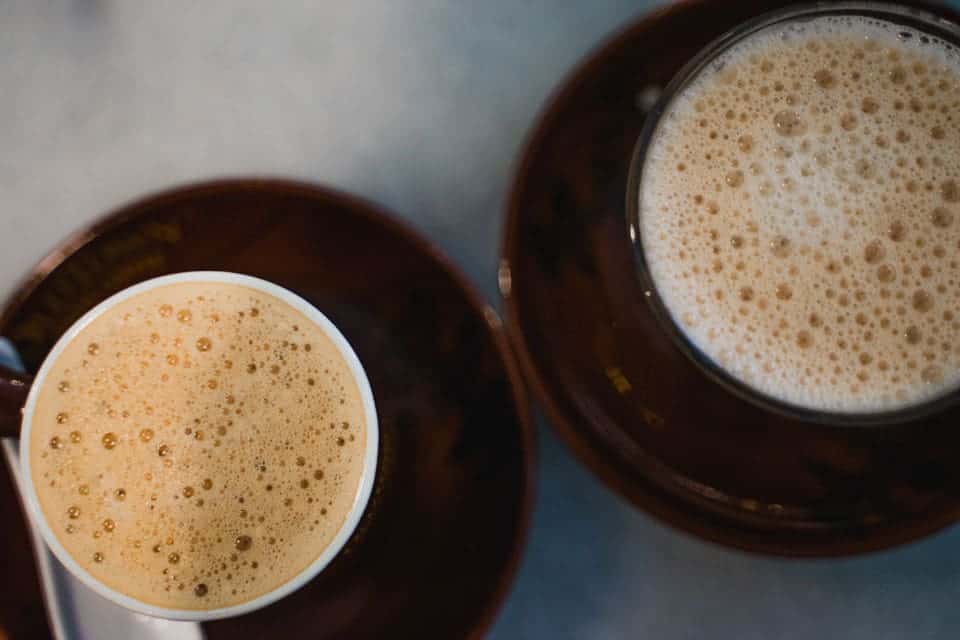 Aim to arrive in Ipoh as early as possible, ideally around 8 AM. If you are coming from Kuala Lumpur, it takes about 2.5 hours by car. If you are coming from Penang, it takes about 2 hours. Yes, that means leaving at around 6 AM!
Why are we arriving so early in Ipoh? Because you want to start your day trip in Ipoh right by having the famous Ipoh white coffee. For anyone that doesn't know what that is, it is the coffee that put Ipoh on the map as one of the best coffee towns in the world.
In fact, the coffee in Ipoh is so amazing that Lonely Planet has named Ipoh one of the top 3 coffee towns in Asia!
Ipoh's white coffee is much sweeter and lighter than the regular kind, perfect for anyone with a sweet tooth!
There are several cafes in Ipoh known for their white coffee. The two I recommend are Sin Yoon Loong and Nam Heong White Coffee. Though Nam Heong White Coffee is a little more popular, Sin Yoon Loong still follows the original recipe!
Don't forget to grab some breakfast here as well. The food in Ipoh is some of the best and cheapest in Malaysia!
After an invigorating white coffee and some tasty breakfast, it is time to visit some of the most interesting places in Ipoh: the cave temples.
In the Perak region where Ipoh is located, there are over 30 different cave temples. With so many different options, it is difficult to decide which ones to go to, especially if you only have 1 day in Ipoh.
Luckily, you are reading our Ipoh blog post!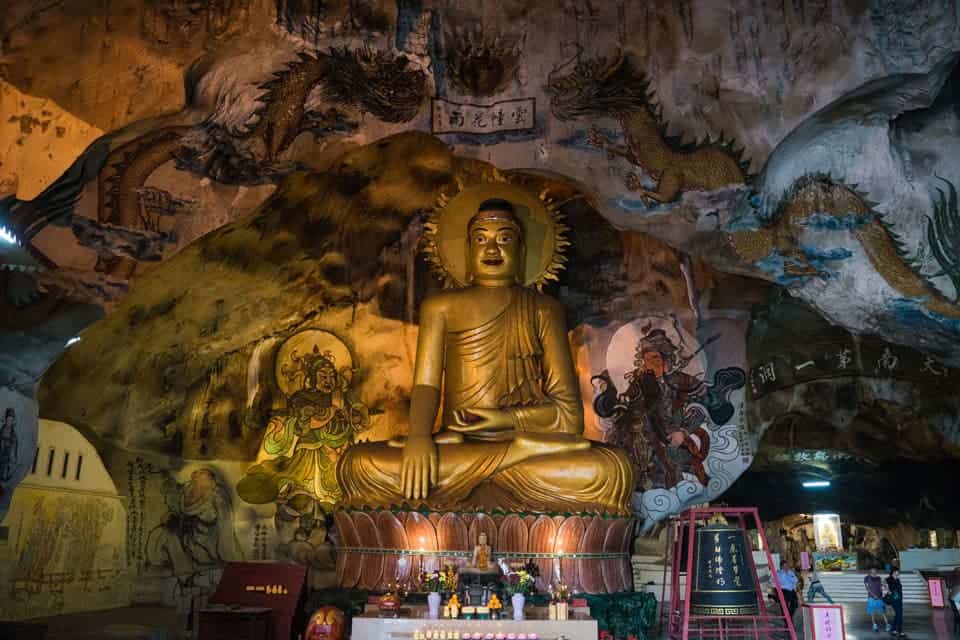 The best cave temples in Ipoh are Perak Tong Cave Temple, Sam Poh Tong Cave Temple, and Kek Lok Tong. You cannot go wrong with visiting any of them. I recommend visiting at least 2 of the 3 cave temples I listed above.
Take your time and admire the geological formations, the intriguing religious artifacts, and just enjoy the unworldly feeling of being in a cave temple!
Another unique attraction in Ipoh is Kellie's Castle. An abandoned European-style castle built by a Scot, this unfinished building is rumored to be haunted! Though including this place on your itinerary is going to be difficult, especially without a car.
Afternoon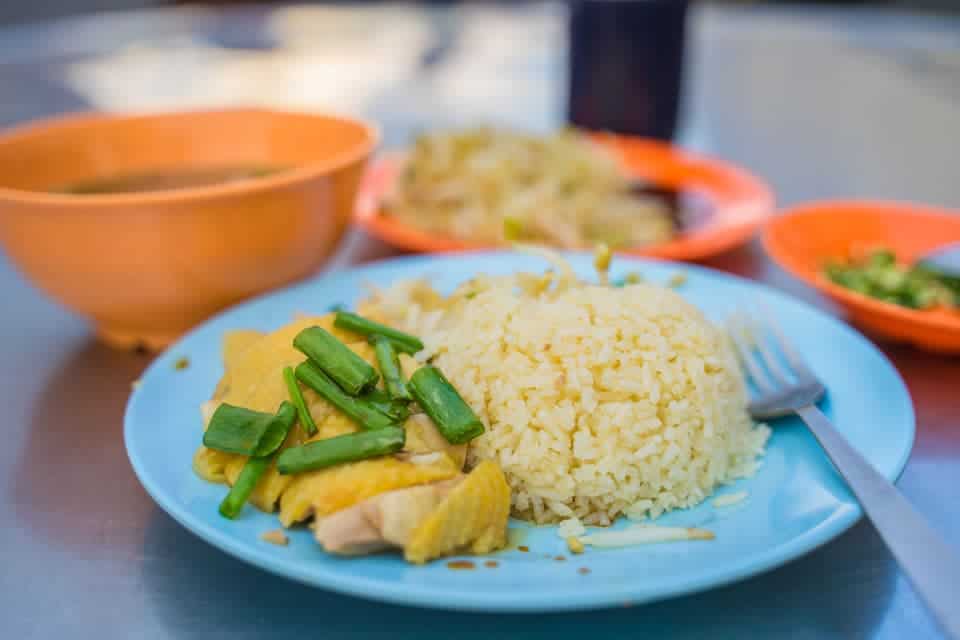 After spending your morning on the outskirts of Ipoh, it is time to head back into town. If you are like me, then you are probably going to be hungry. Don't worry, I know just the perfect spot for lunch in Ipoh!
Besides white coffee, Ipoh is also famous for another dish: bean sprouts chicken rice. If you judge it by its name, you will never expect this simple dish to be so impactful. Its ingredients are awfully plain and honestly, I had low expectations before trying it on my Ipoh trip.
However, what they don't tell you is how well-prepared it is. The bean sprouts are seasoned perfectly and cooked to the proper crispiness. The chicken's texture is soft but composed enough that the meat isn't mushy. Every bite into the chicken is juicy, and the flavor is savory but not too much.
No wonder why this authentic Chinese dish has survived the test of time!
Many Chinese restaurants in Ipoh New Town sell the famous Ipoh chicken rice, but the best one I had was at Lou Wong, a restaurant that has existed for ages. Their chicken rice with bean sprouts is affordable and fresh!
After your delicious lunch in Ipoh, it is time to get some dessert! Ipoh is very famous for its desserts, and no other dish is as famous as the Tau Fu Fah, or Soya Beancurd. The best place to try it is Funny Mountain Soya Beancurd, the most famous dessert shop in arguably all of Malaysia!
When you are all sweetened up, it is time to explore the town! Because there are so many things to do in Ipoh and so little time, I will only highlight the places you must visit!
1. Learn About The History of Tin Mining In Ipoh at Han Chin Pet Soo Museum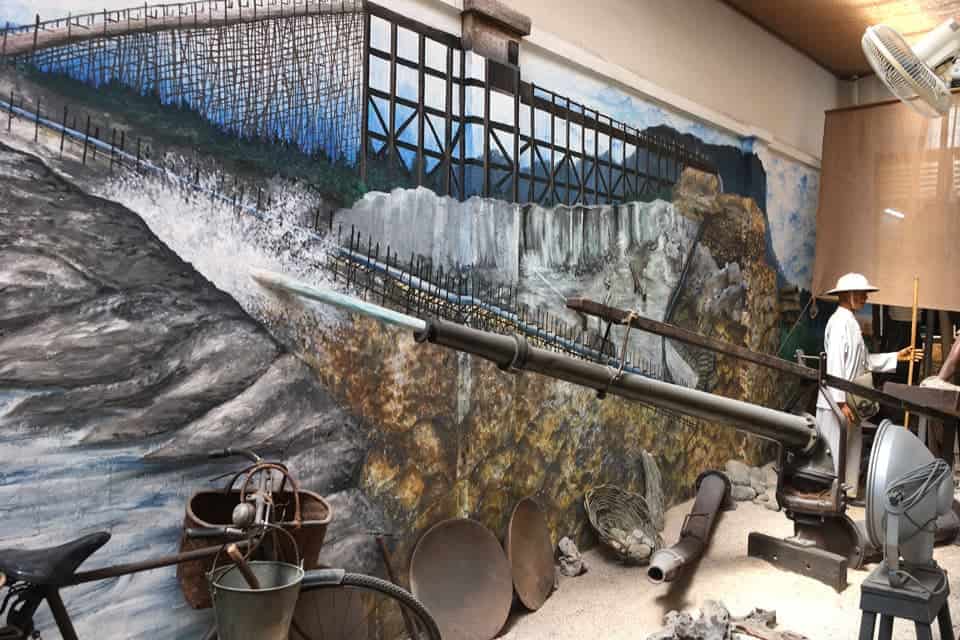 Ipoh has a rich history and it is difficult to grasp all of it on a short trip. The Han Chin Pet Soo Museum is the perfect place in Ipoh to start learning more about how the town became what it is today.
It talks about the early history of Ipoh when it was mostly a tin mining town. Information about the early Hakka miners and their lifestyles are also documented in the museum.
The best part about the Han Chin Pet Soo Museum? It is free and comes with a tour guide! However, there is a suggested donation of 10 Malaysian Ringgit to preserve this historical building.
You must reserve your spot on their official site before arriving. Note that the last 2 sessions of the day are at 2 PM and 3:30 PM. Han Chin Pet Soo Museum is closed on Mondays.
2. Ipoh Street Art and Murals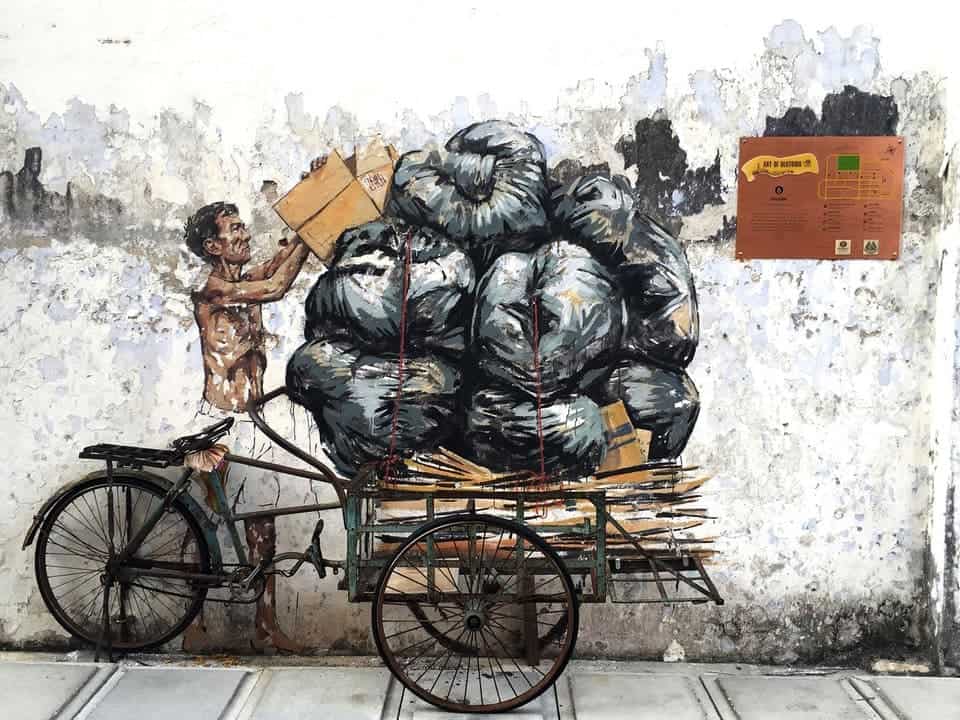 Everyone that travels to Malaysia knows that Penang is the city for graffiti, but we were surprised to find so many cool street art and murals in Ipoh as well.
Street arts and murals fill the streets of both the Ipoh Old Town and New Town, and it is nearly impossible to not just randomly stumble upon them.
The amazing thing about Ipoh street art and murals is that they are not just about anything. Usually, they often depict the daily lives of the residents of Ipoh, offering glimpses of their lifestyle and history.
Travelers can find a large concentration of Ipoh street art at Ipoh Mural and Mural's Art Lane.
Eight of the total murals in Ipoh are done by a Lithuanian artist named Ernest Zacharevic. His most famous work is the "An Old Uncle Drinking Coffee" mural and the trishaw 3D mural which is properly called "Old Town Relives Nostalgia With Trishaw".
Mural's Art Lane is one of the most magical places for photography in Ipoh!
3. Concubine Lane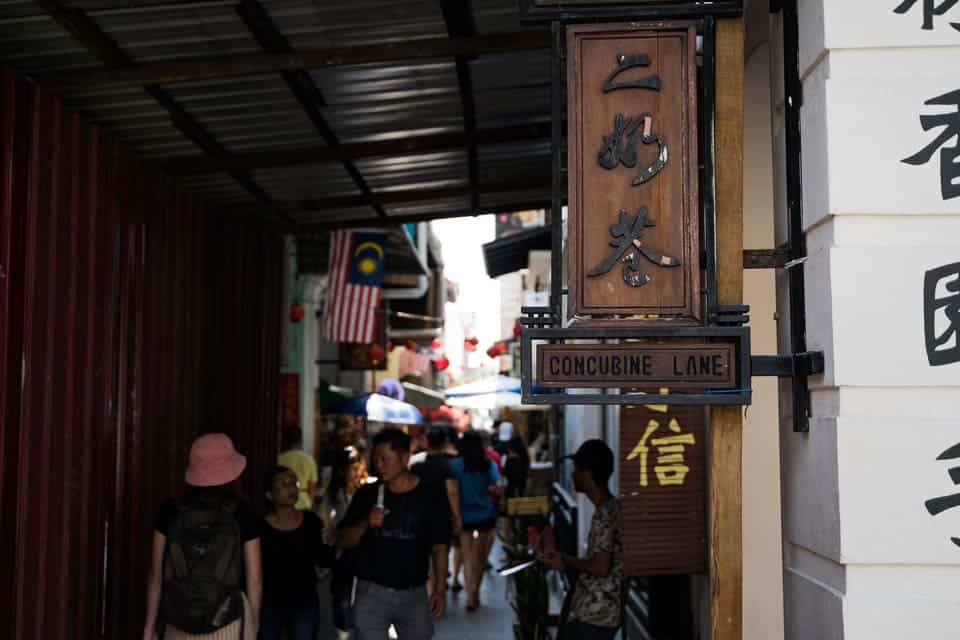 If there is one thing to do in Ipoh, it is to visit the Concubine Lane. Why? Because this place summarizes Ipoh in just one tiny street.
The Concubine Lane was a street that the mining tycoon Yau Tet Shin gave to one of his three wives. The wife would make money by collecting taxes and profits from the vendors on her street.
Yau Tet Shin gave 2 more streets to his 2 other wives, namely Hale Lane and Second Concubine Lane, though they are not as lively as the Concubine Lane.
Nowadays, restored historical buildings are lined up on the side of the street. Buildings that were once used for brothels and other illegal activities have now become cafes, restaurants, and shops.
As one of the most popular places to visit in Ipoh, Concubine Lane can get very crowded. If it is possible, avoid visiting on the weekend or you will learn the concept of "invasion of personal space."
4. Ipoh Railway Station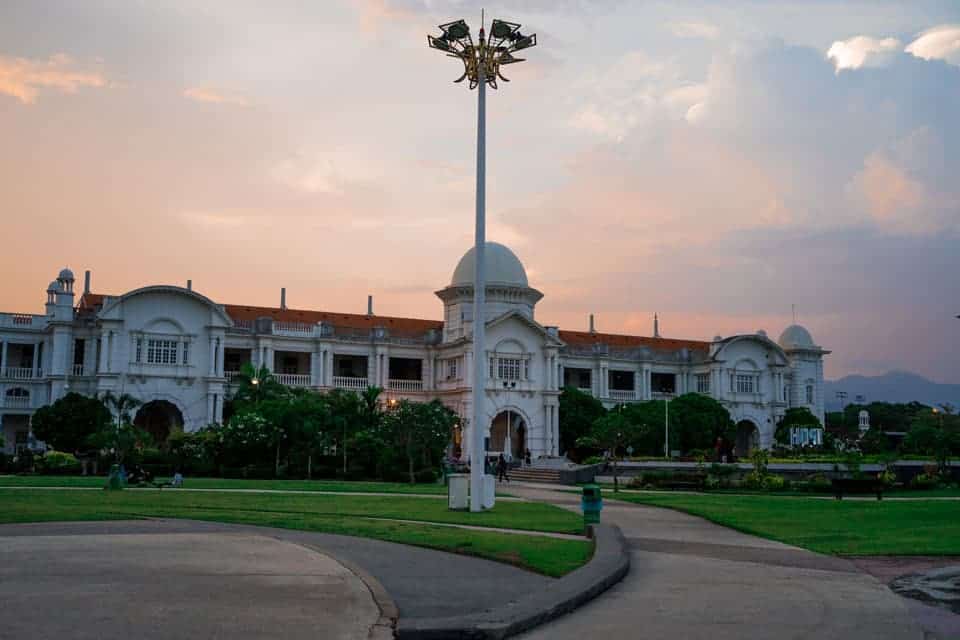 The Ipoh Railway Station is one of the most iconic landmarks in Ipoh. Locals love this building so much that they call it the Taj Mahal of Ipoh. One of the best hotels in Ipoh, the Majestic Hotel, is built inside the railway station. (Note: The hotel is under renovation until 2023.)
The beautiful transportation hub is used by travelers daily and has connections to many big cities in Malaysia, including Kuala Lumpur and Penang.
To see the Ipoh Railway Station at its finest state, you must visit at sunset. The golden hues of the sunset emphasize the colors of the building, making it more beautiful than it already is. In fact, the Ipoh Railway Station is one of my favorite places to watch the sunset (the other being Bukit Kledang but that involves a hike).
After the sun has set, there is a routine evening water show. Though it cannot compare to the one next to the Petronas Towers in Kuala Lumpur, it is a relaxing thing to do in Ipoh at night.
Though it is technically a water show, it doesn't stop locals or travelers from jumping in the cold soothing waters!
Night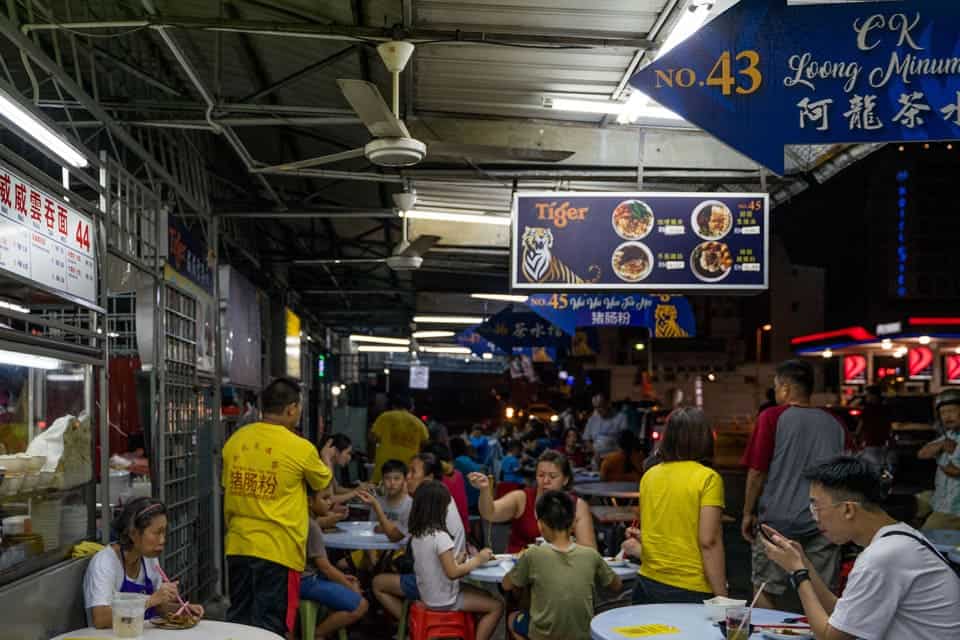 If you are on a day trip to Ipoh, you might need to return home after sunset. If you are not rushed on time, then head to Tong Sui Kai and enjoy some delicious street food from the local hawker stalls. Translating to "Dessert Street", the name Tong Sui Kai can be a little misleading because it doesn't only contain dessert vendors!
A wide variety of cuisine can be found in the small Tong Sui Kai: Malay, Chinese, and more. You can find delicious snacks, desserts, and complete meals here for low prices. Don't try to come here in the day because Tong Sui Kai opens at 6 PM!
If you are staying in Ipoh and have energy left after dinner, make sure you enjoy Ipoh's nightlife. Bricks & Barrels and Fei Bo are two great places to get a drink! Expect to meet locals when you visit the latter because it is in a more local area!
---
2 Days in Ipoh Itinerary
Our 2 day Ipoh itinerary will contain the same activities in the Ipoh day trip itinerary and more. Instead of rushing everything in one day and skimming the surfaces of the attractions, you can spend an adequate amount of time to fully grasp their significance.

With the extra time, make sure you visit all of the cave temples we mentioned above:
Sam Poh Tong
Perak Cave Temple
Kek Lok Tong
If you are a big fan of Chinese mythology, I would also add Ling Sen Tong to that list. Don't forget about Kellie's Castle as well! (I would recommend doing temples on one morning and then doing Kellie's Castle the next morning).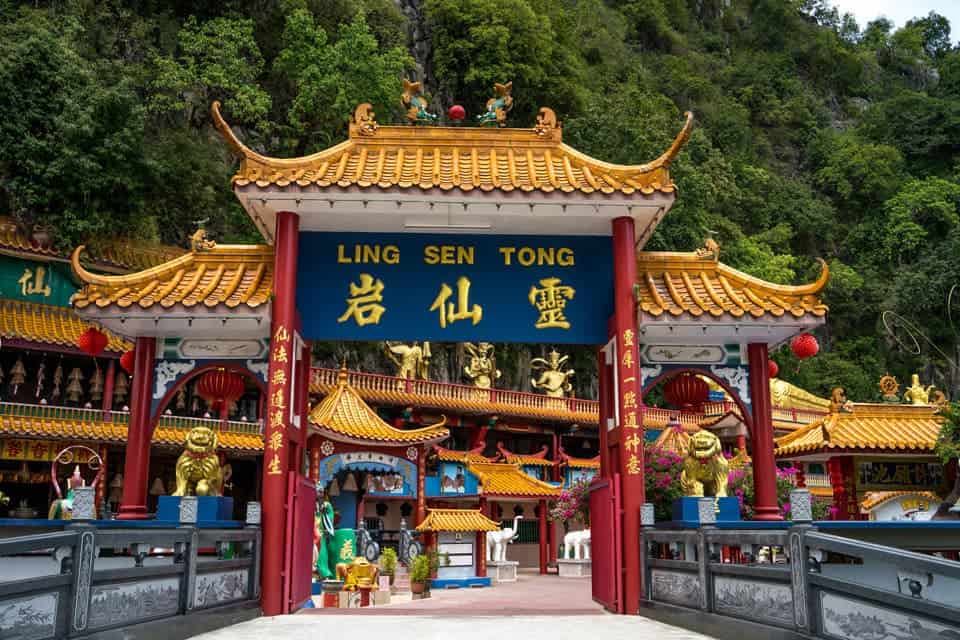 If the weather is too hot, especially at midday, you can take a break at your accommodation, a cafe, or a shopping mall. From 11:30 AM to 2:30 PM, the sun is like a biological weapon that melts you like butter.
With the extra time, you can add a few more attractions to your Ipoh itinerary.
I would personally recommend a visit to the BookXcess Kong Heng Ipoh bookstore. Using old bank vaults to display their merchandise, BookXcess Kong Heng is one of the most unique bookstores in the world.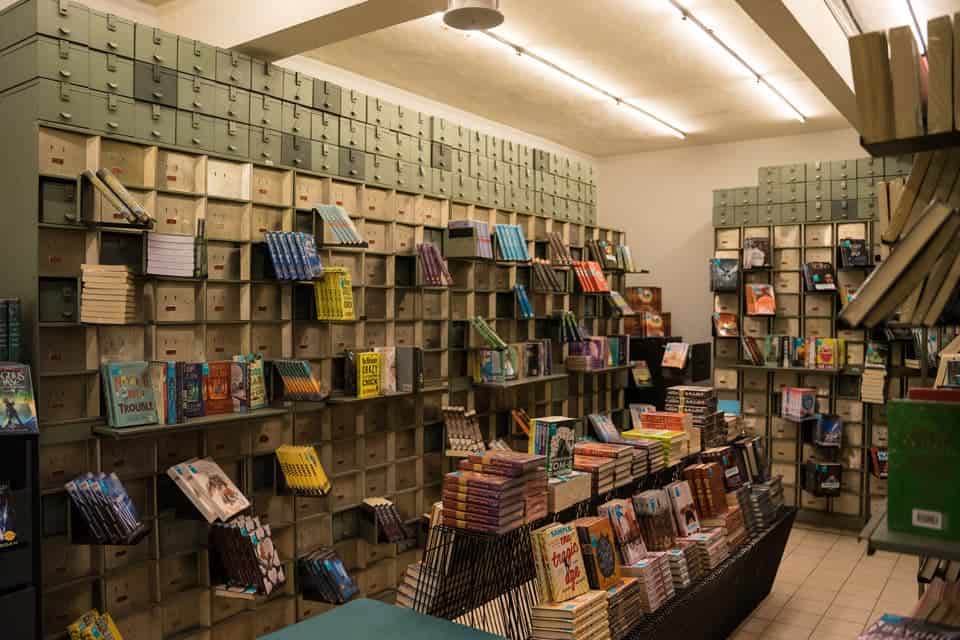 History lovers should allot themselves 2.5 to 3 hours to explore the Ipoh Heritage Trail. A self-guided trail with 27 points of interest in Ipoh, participators will come out with a newfound understanding of Ipoh and its history.
The trail starts at the famous Ipoh Railway Station and ends at the Birch Memorial Clock Tower, bypassing many notable landmarks in Ipoh such as the Town Hall and Old Post Office.
Find out more about the Ipoh Heritage Trail here!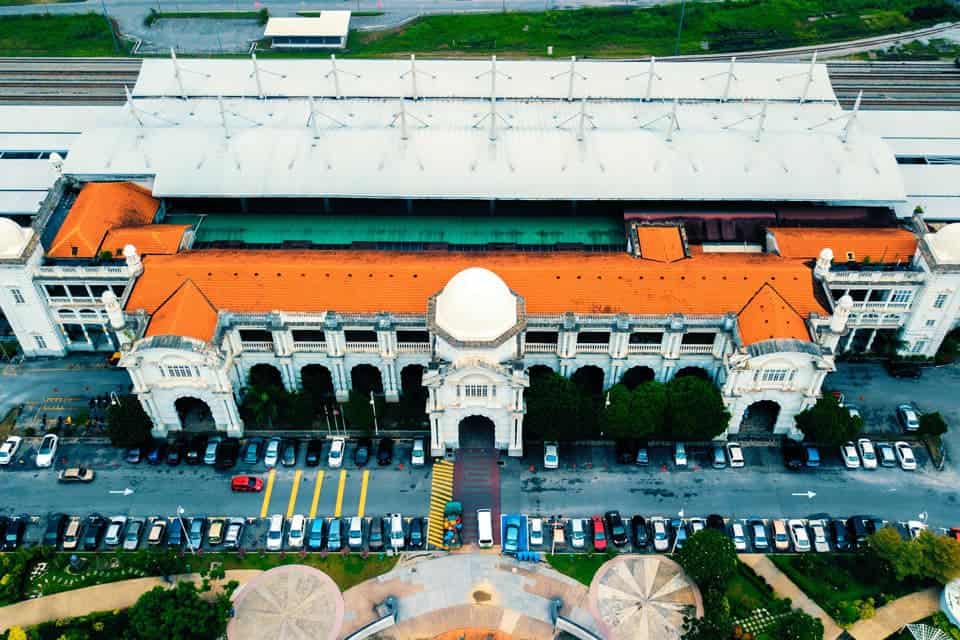 Besides Ipoh's famous bean sprout chicken and white coffee, there is another dish you must try: Dim Sum. With the huge population of Chinese immigrants, the Chinese food in Ipoh is just as authentic as places like Hong Kong and Southern China.

There are many great Chinese restaurants in Ipoh, but the ones I recommend for dim sum are Ming Court Hong Kong Dim Sum and Restoran Chooi Yue Dim Sum. The latter is a little far away from the town center but the trip is worth it!

Dim Sum is a breakfast or lunch thing, don't expect to find any dim sum at night!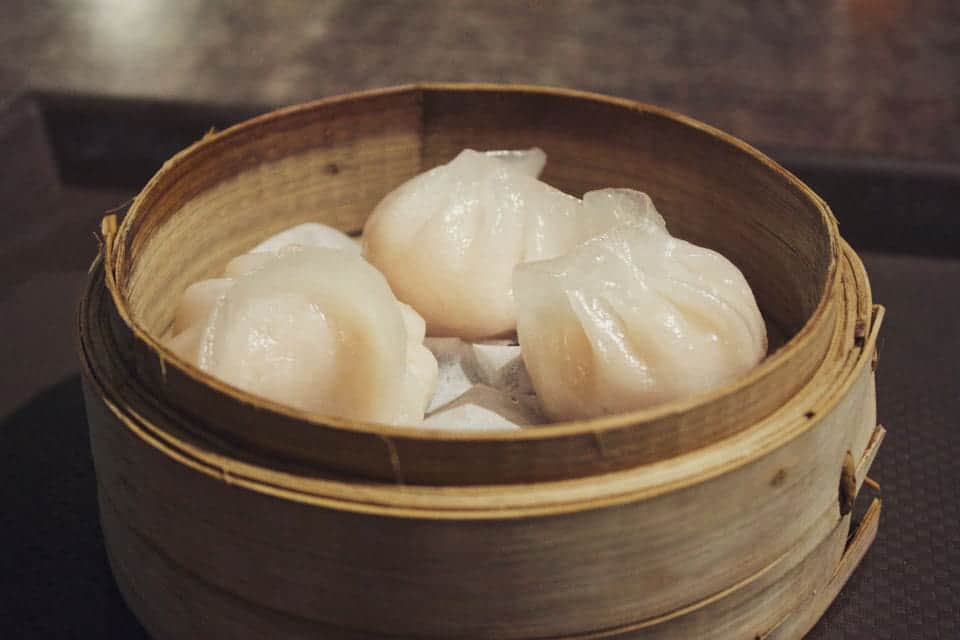 ---
3 Days In Ipoh Itinerary
3 days in Ipoh is perfect for any traveler that like to take things slow. With that much time, travelers can see all the tourist attractions in Ipoh and possibly take a day trip to Cameron Highlands.
Ipoh is a beautiful city but it is a busy city after all. There is noise, pollution, and almost no sense of peace.
Luckily, the lush area of Cameron Highlands is located a short 2-hour drive away. At over 1,000 meters higher than Ipoh in elevation, beautiful nature dominates the landscape. Anyone visiting from Ipoh will immediately find the pace much slower here, the air fresher, and the weather much more bearable.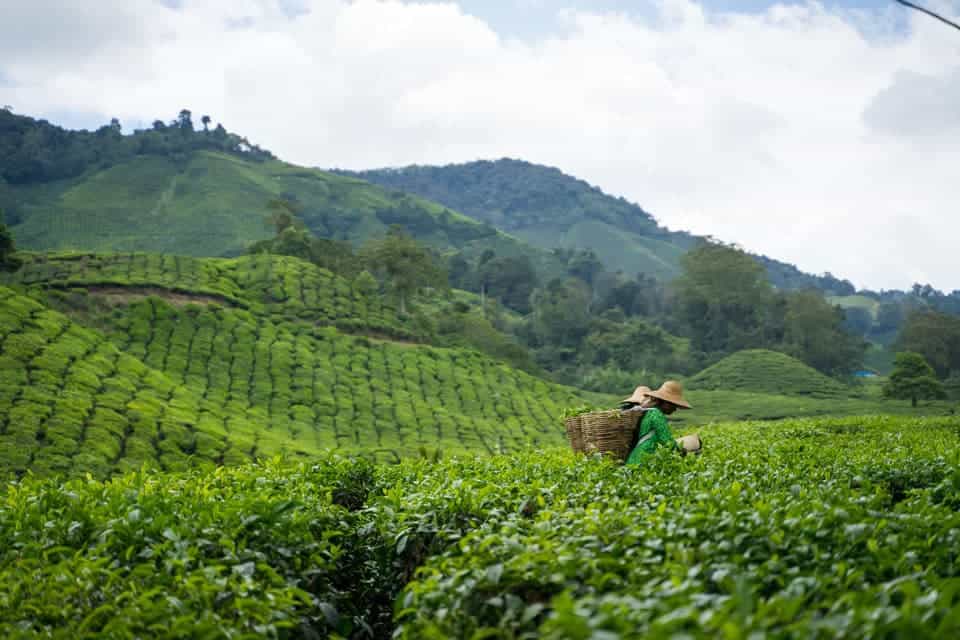 If you are taking a day trip to Cameron Highlands from Ipoh, you won't be able to fully appreciates its beauty. I recommend staying a few days in Cameron Highlands!
There are still several notable attractions in Camera Highlands you can visit on a day trip.
One of the biggest tea plantations in Malaysia, BOH Tea Centre, offers tours of their tea processing facility as well as close contact with the tea plants themselves. The maze of tea plants is almost as beautiful as the rice paddies in Sekinchan in the western part of the Malay Peninsula.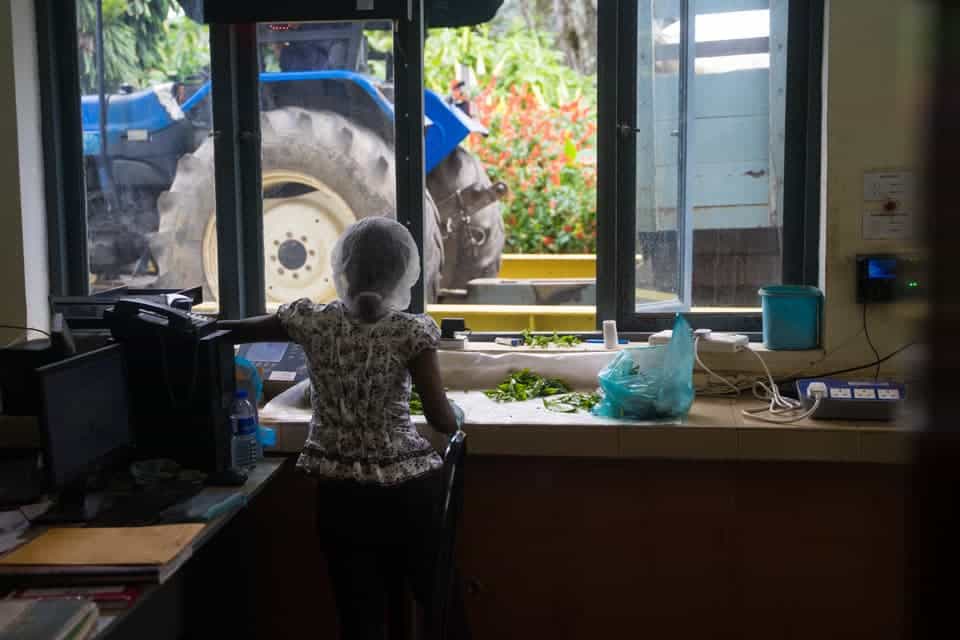 The Big Red Strawberry Farm offers strawberry picking, a cafe, and a gift shop. Due to the climate, the strawberries in Cameron Highlands are some of the best in the world. They do, however, come with a heavy price tag (even for western standards). The strawberry milkshake at their cafe is very delicious and worth a try!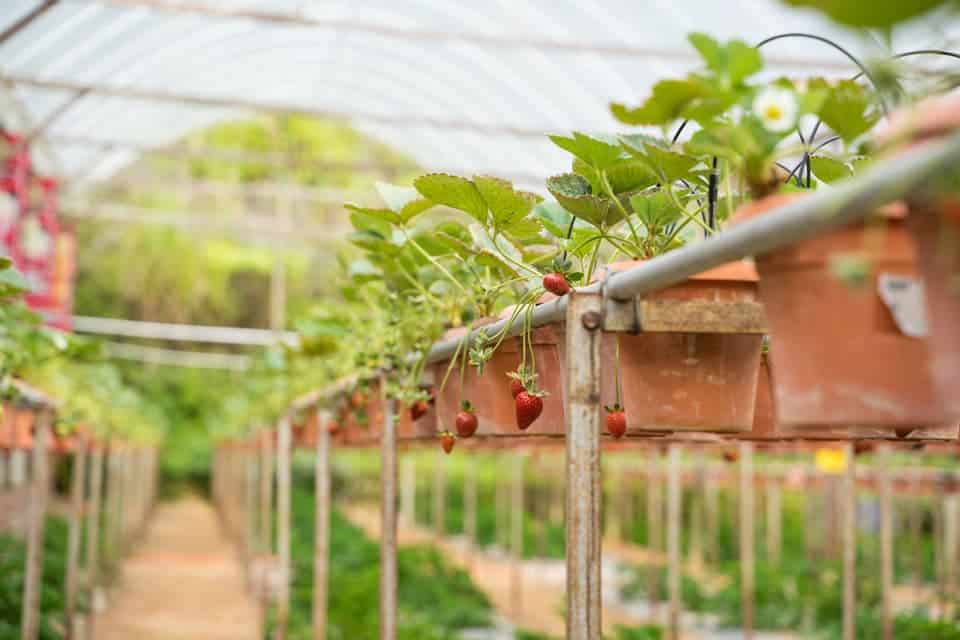 The Mossy Forest is considered one of the top things to do in Cameron Highlands, as the peculiar environment is home to many unique species of plants and trees. However, the path to the entrance of the Mossy Forest is treacherous and requires a 4×4.
Visiting Mossy Forest is quite difficult, which is why tours are such as popular way to do it.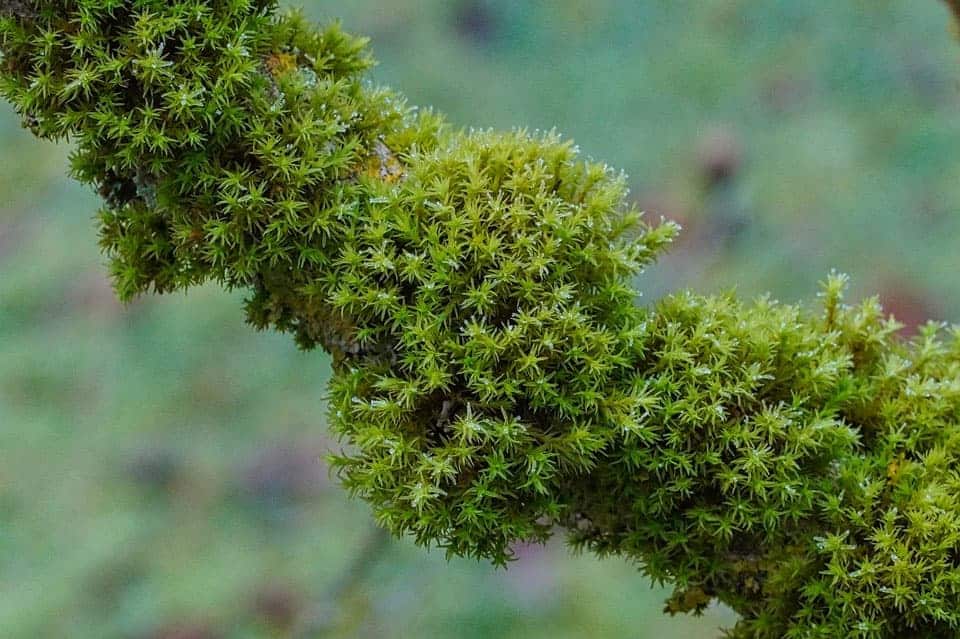 Alternative: Lost World Of Tambun Theme Park
If you are visiting Ipoh with family and kids or just want to relax for a day, then consider visiting the Lost World of Tambun Theme Park.
This theme park is situated on the outskirts of Ipoh, and it is a theme park that has something for everything – from a water park to natural hot springs and even a petting zoo!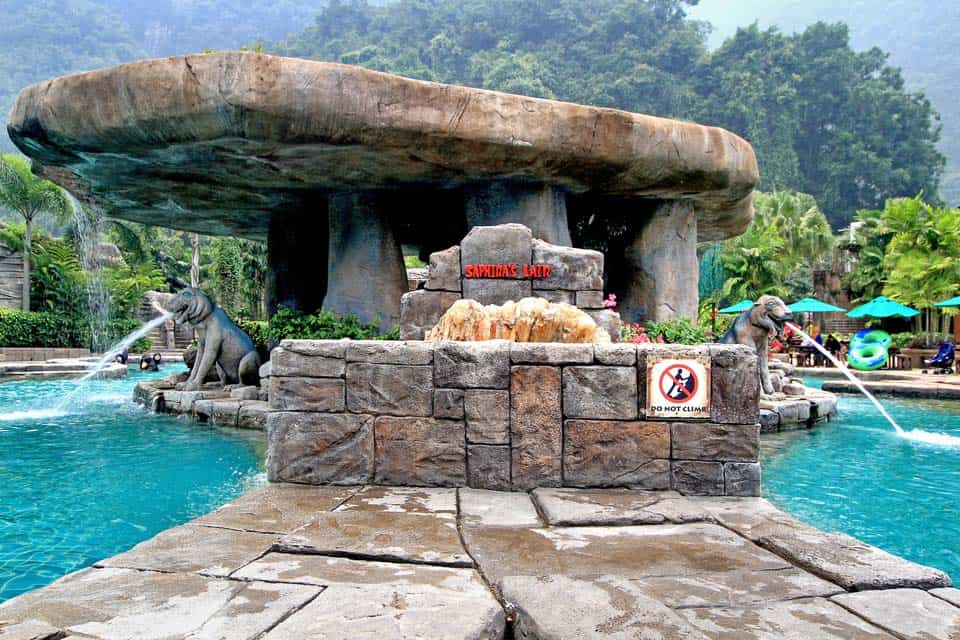 Kids can enjoy the family-friendly rides in Lost World Amusement Park or the wave pools at the Water Park, while adults can relax in the multiple natural hot springs inside the park. The park is on the foot on stunning limestone cliffs, so visitors can admire their views as they soak their aching limbs.
If you tired of sightseeing, consider a day of easy fun at the Lost World of Tambun Theme Park!
---
Where To Stay In Ipoh, Malaysia
Best Hostel in Ipoh- Vloft Backpackers Hostel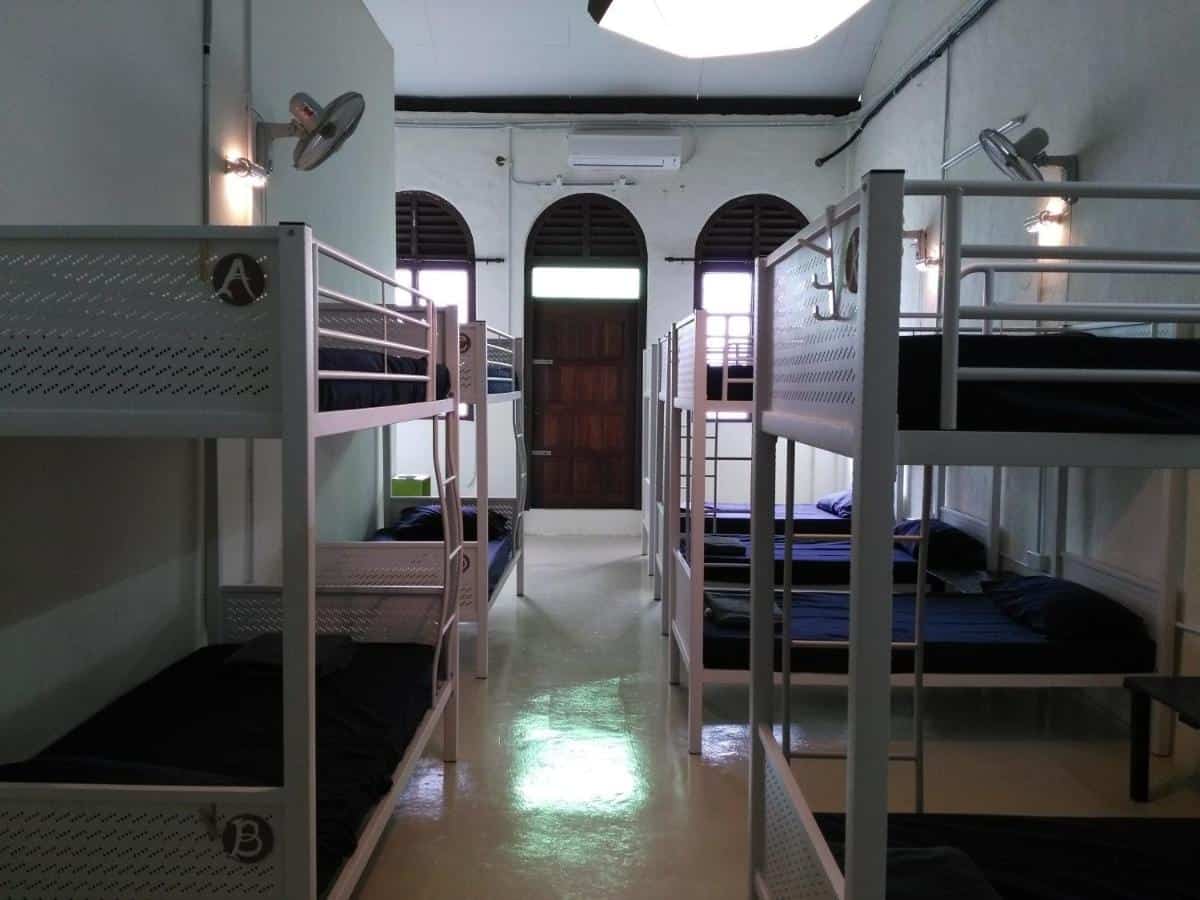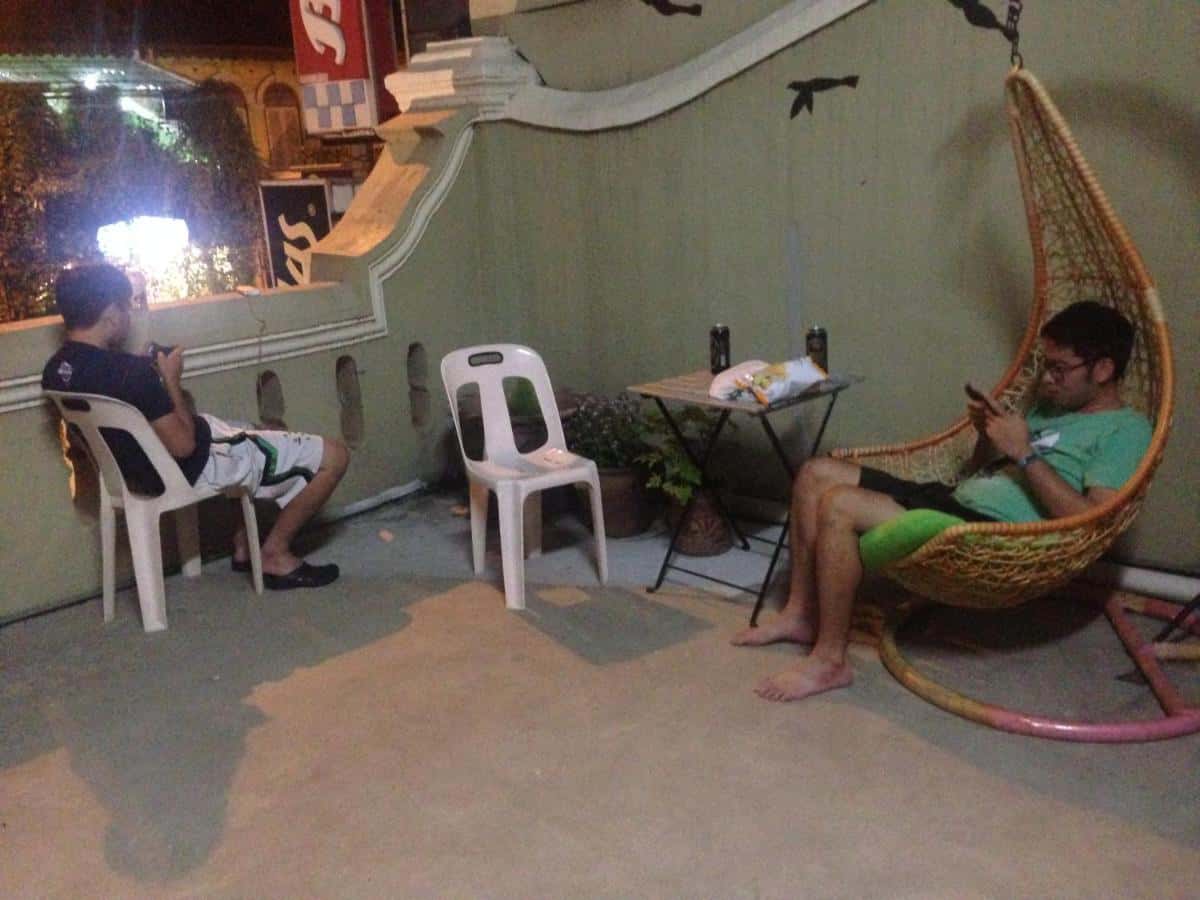 If you are looking for an affordable hostel in the center of Ipoh, look no further. Vloft Backpackers Hostel features mixed dormitory-style rooms, clean facilities, and unassuming decor. It is a true backpacker hostel where you can meet other like-minded travelers!
The accommodation is centrally located so it is literally within walking distance from everything you might need or want to see.
---
Best Budget Hotel in Ipoh- D Eastern Hotel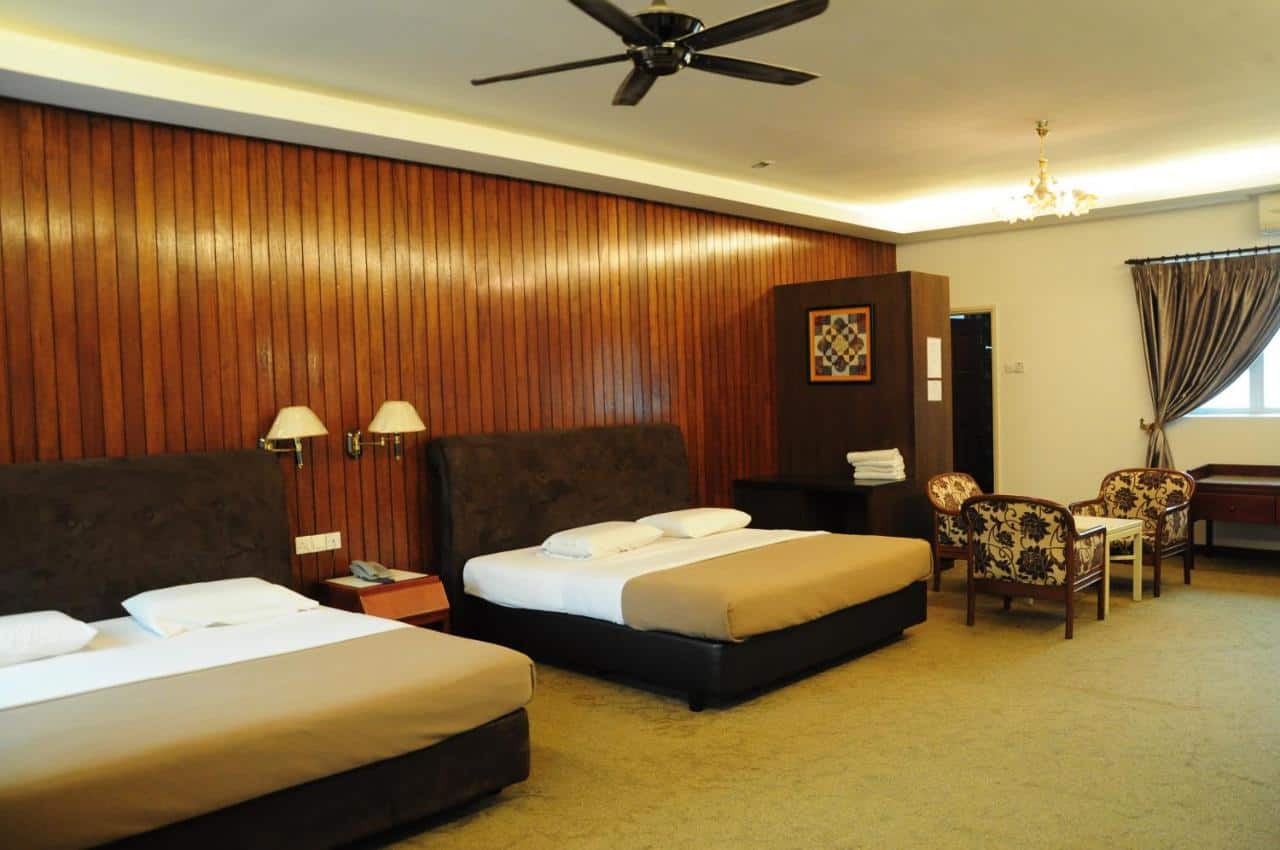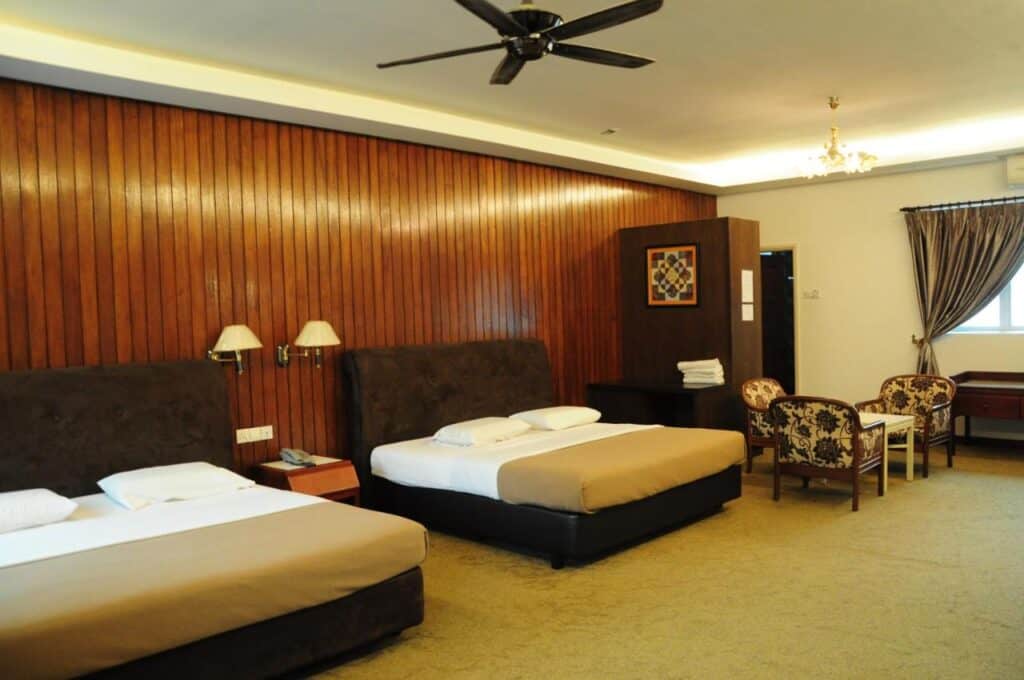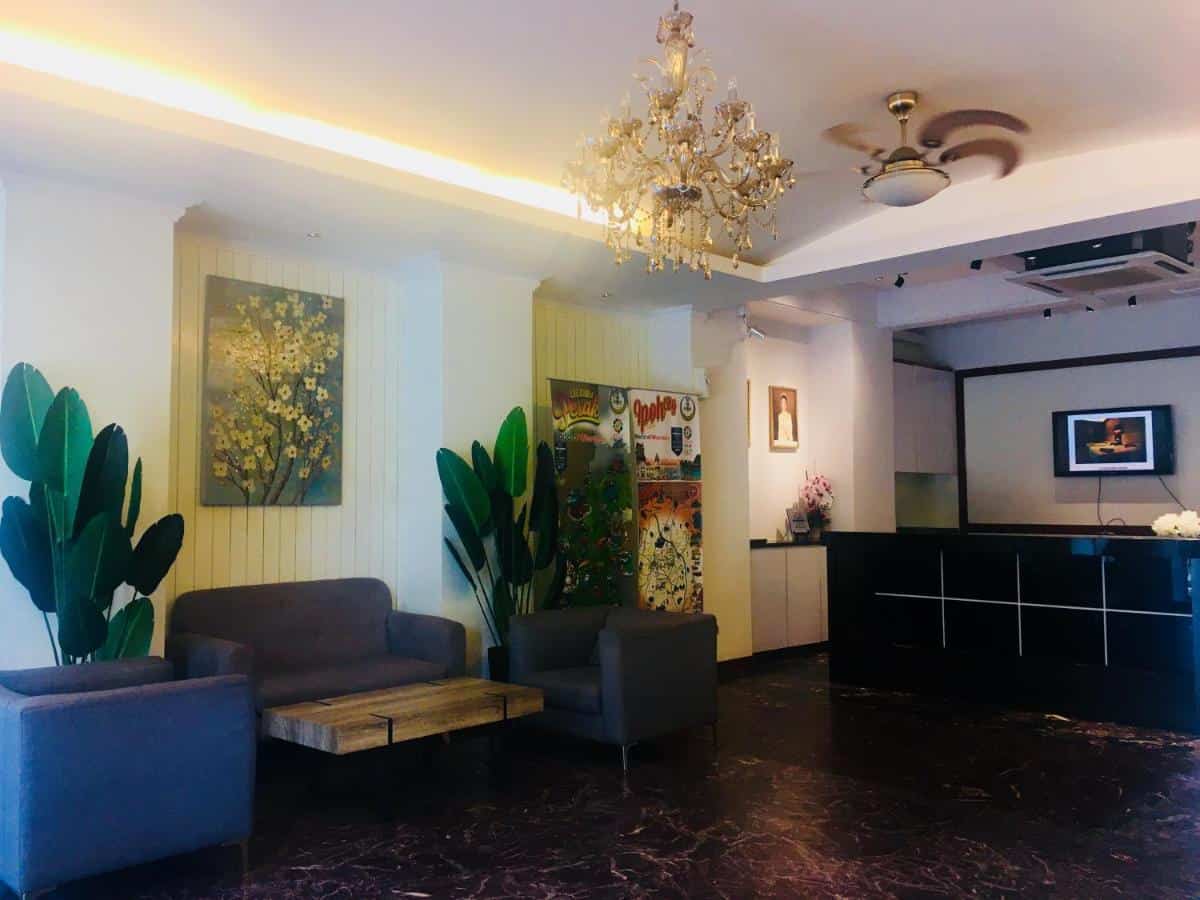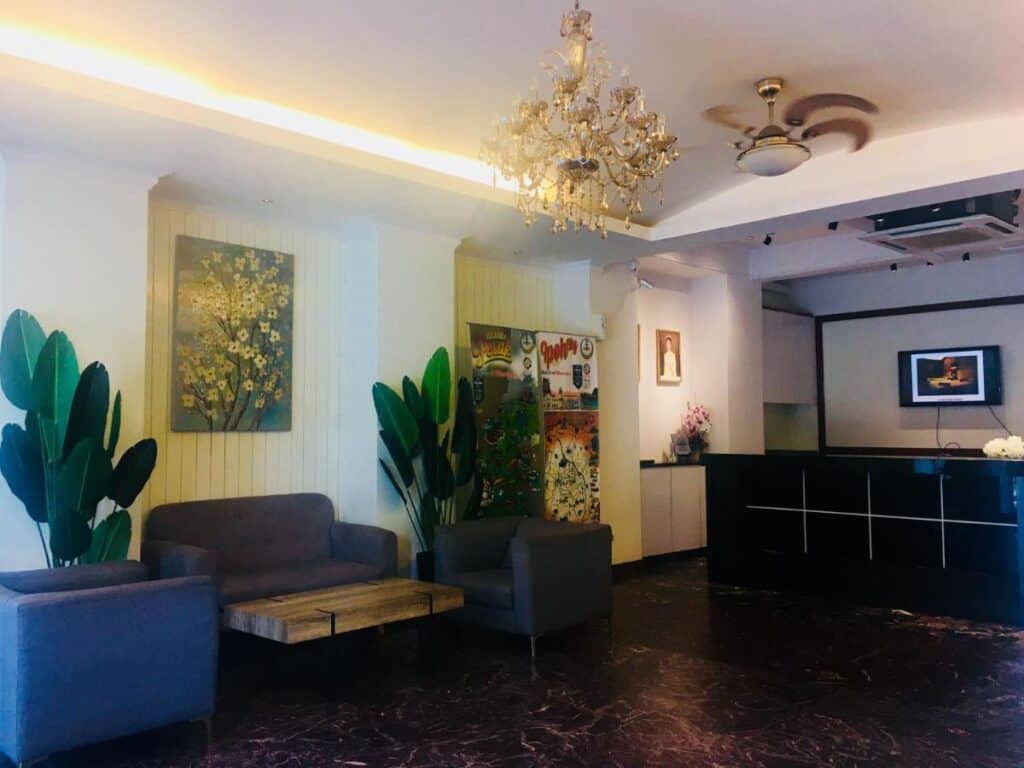 With so many budget hotels in Ipoh, finding the right one can be difficult. Luckily, D Eastern Hotel makes deciding much easier. Featuring comfortable big rooms at a low price, guests can enjoy great comfort without breaking the bank. The hotel is located in the New Town of Ipoh, with many eateries and things to do nearby!
---
Best Luxury Hotel in Ipoh- The Banjaran Hotsprings Retreat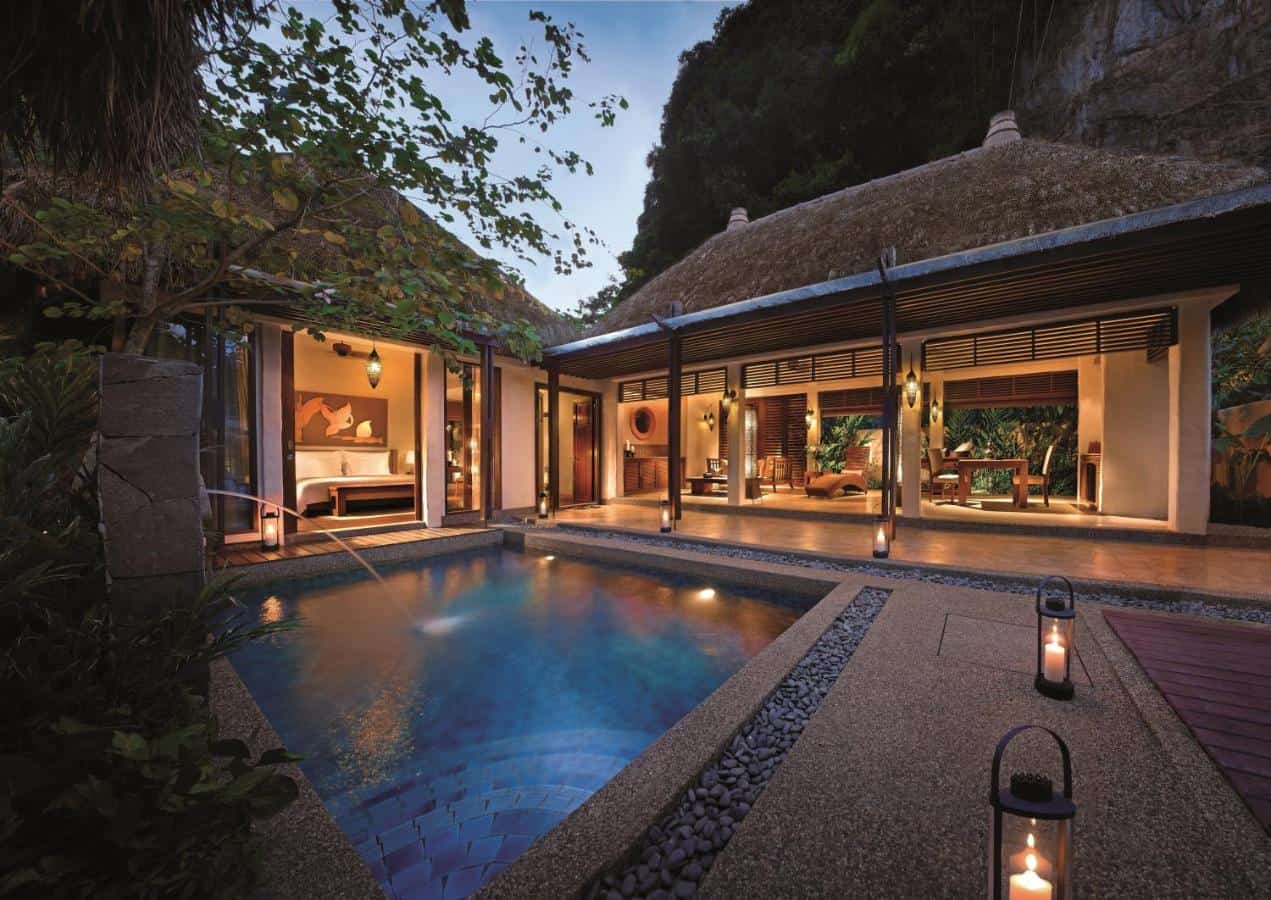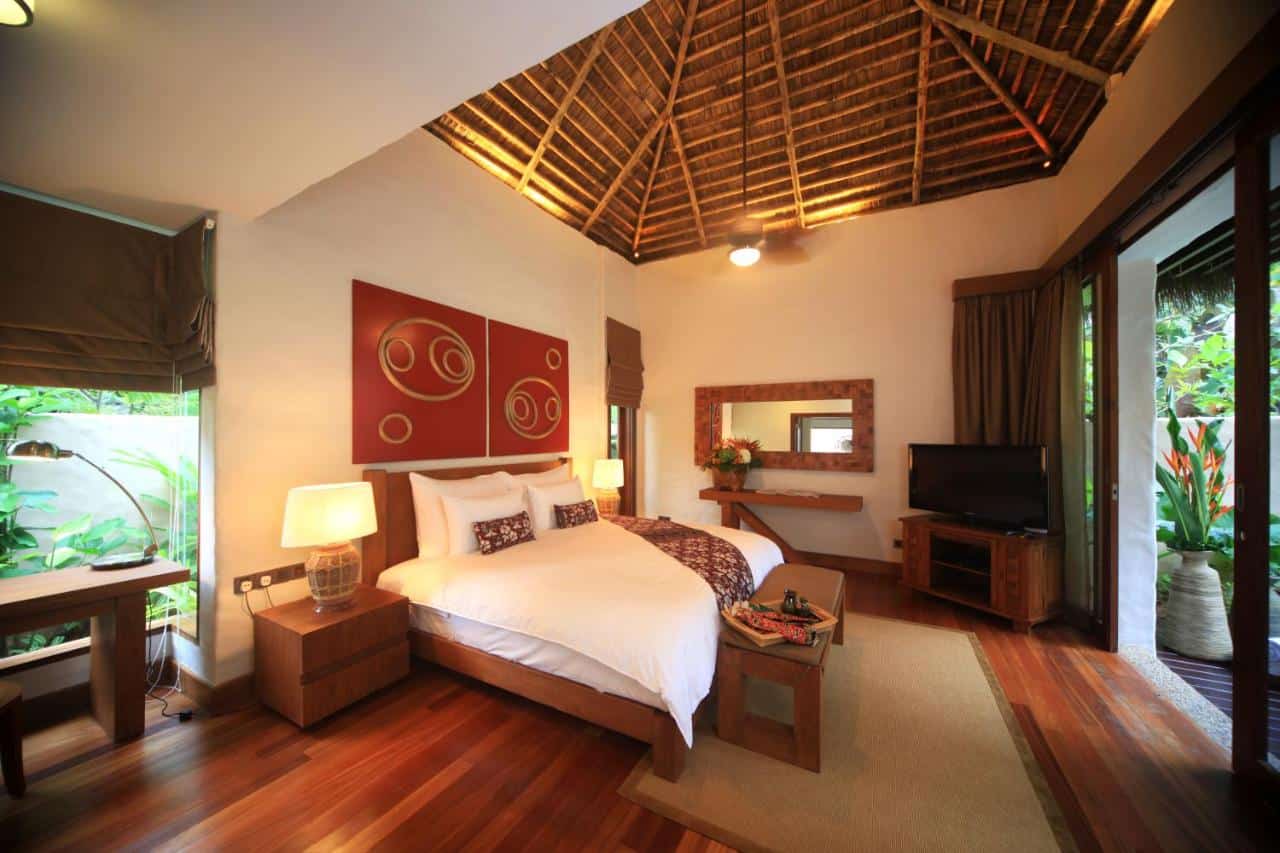 The Banjaran Hotsprings Retreat is the ultimate luxury hotel in Ipoh. Nestled in the stunning limestone hills of the Perak region, guests can relax and promote their wellbeing with their ice baths, steam caves, and geothermal hot springs.

However, it is located a little far away from the center of town. Having your own vehicle is a must if you decide to stay in this luxurious accommodation.
If you don't want to stay here but would like to use its facilities, you can check out this day pass option that allows guests to use all of its hot springs and baths.
---
Best Time To Visit Ipoh
Because Ipoh (and most of Malaysia) has a tropical climate, it is best to visit Ipoh in the winter months, ideally between December and February. Not only will you encounter less rainfall, but the temperatures are cool enough to enjoy exploring the city on foot.
If you visit during the summer, you can easily encounter temperatures over 35 C, which is definitely a recipe for heat-related illnesses such as heat stroke and heat exhaustion.
---
Ipoh Itinerary FAQs
Is Ipoh Worth Visiting?
Ipoh is one of the most popular destinations in Malaysia and it is not surprising why! The city has plenty to offer – from epic cave temples to rich history and delicious food, this Malaysian city has something for everything. So, without a doubt, Ipoh is worth visiting!
What Is Ipoh Known For?
Ipoh is known for its white coffee, which has made Ipoh one of the best coffee towns in the world. Compared to other types of coffee, white coffee is much sweeter and lighter and appeals to drinkers that complain about coffee's bitterness.
---
Like this post? Don't forget to save it on Pinterest!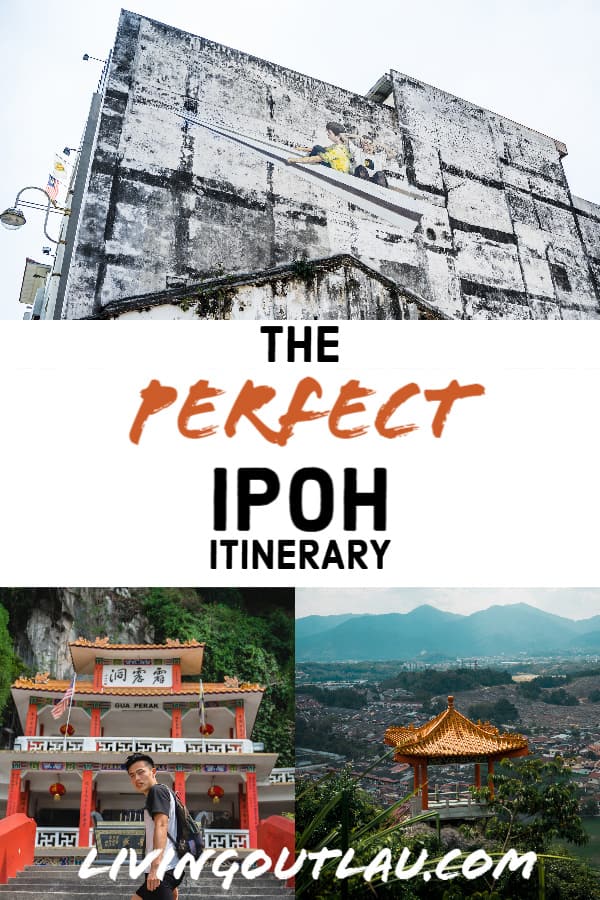 ---
This concludes our suggested Ipoh itineraries! I hope this guide helped you determine how what to do in Ipoh and how many days to spend!

Any question? Leave them in the comments!!
Disclaimer: Some of the links above are affiliate links. That means if you book or make a purchase through the links, we will earn a small commission at no extra cost to you! The money will help run this site! Thank you!