Bali and Phuket are two very busy destinations within Southeast Asia, each with its own unique beauty. However, they're both two islands with a variety of differences and similarities
The main difference between Bali and Phuket is that Phuket has a more established and developed tourist industry, with numerous amenities for all types of visitors, while Bali offers a more authentic and culturally immersive travel experience.
If you can't decide between the two, we've hopefully made it a little easier for you with this article.
Let's jump straight in.
---
What Is Bali Like?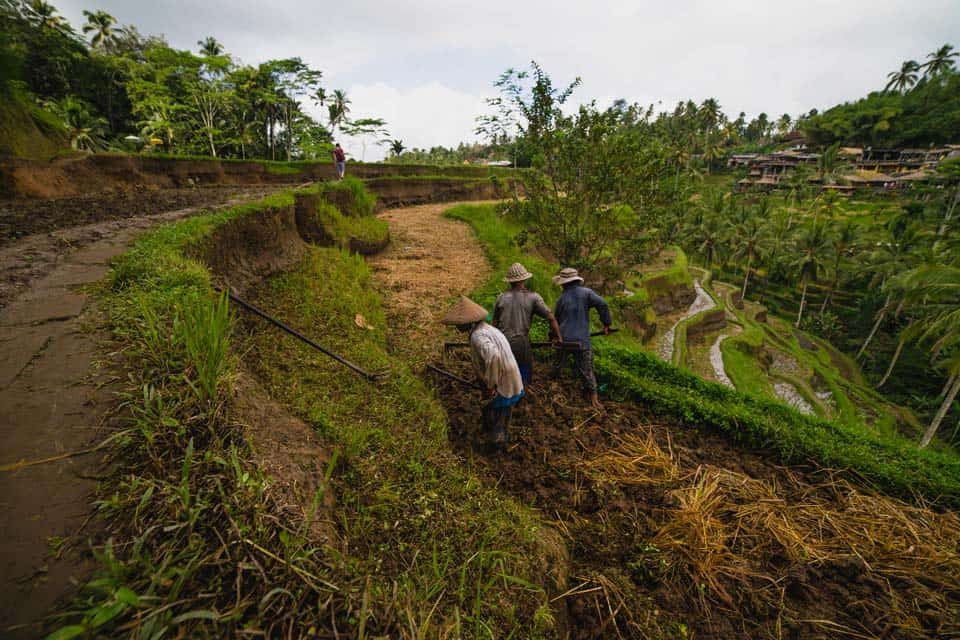 Nicknamed the "Island of Gods" in Indonesia, Bali is almost always in the conversation when the topic of Southeast Asia comes up, and for good reason too.
It's renowned for combining stunning natural beauty with a diverse mix of culture, entertainment, and nightlife just a short ferry from the main Indonesian island of Java.
Huge imposing volcanoes loom over busy streets teeming with bars and restaurants, eye-catching terraced rice fields litter the land, and a vibrant mix of dark volcanic, and bright white sand, make up the serene beaches and coastline.
That's all before we've even got to its jaw-dropping waterfalls and lush jungle.
Due to its remote location near the equator, Bali has a hot and humid climate throughout the year, having two primary seasons – rainy and dry.
You'll want to make sure you plan your trip accordingly, otherwise, you could face a potential washout which wouldn't be ideal after potentially flying thousands of miles across the world.
---
What Is Phuket Like?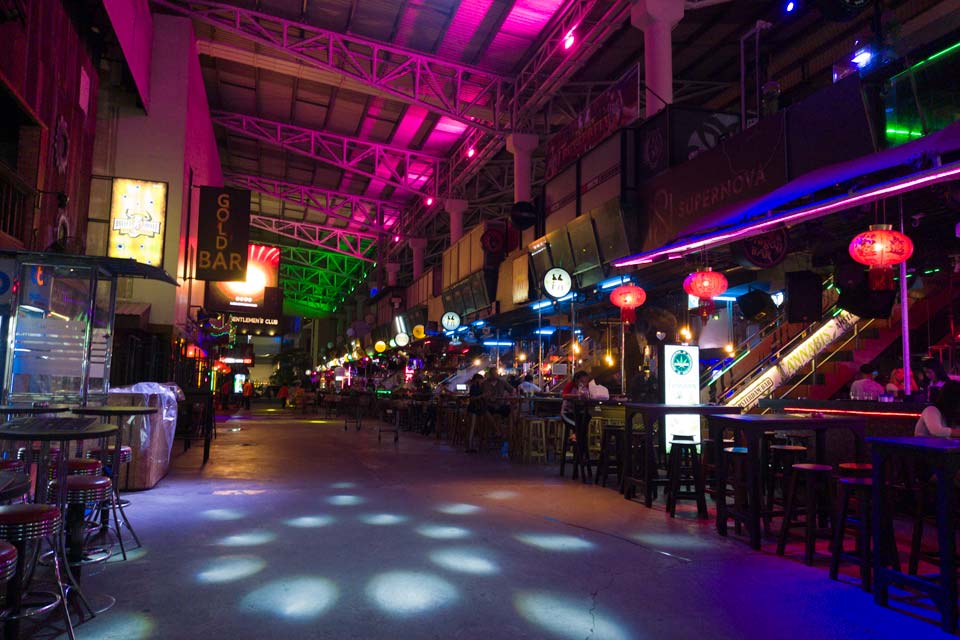 Phuket is one of Thailand's major tourist destinations, with over 10 million people visiting the city each year.
It's a number that only ever seems to be increasing thanks to its beautiful picturesque beaches, lush tropical scenery, and diverse range of activities. In essence, Phuket has something for everyone, which is why it's so popular.
The city is one of Thailand's oldest, being a vital port within the Malay Peninsula sitting along a popular trading route between India and China during the Middle Ages.
After primarily being used for tin mining and rubber plantations, large-scale tourism began to pick up in Phuket during the 1970s, which saw a large airport being built to accommodate the influx of visitors eager to experience the unspoiled island.
Today, it's a bustling city full of life with tourists and locals alike enjoying the crystal-clear waters of its gorgeous beaches, electric nightlife, and a wide range of mouth-watering cuisine.
Read More: Is Phuket Worth Visiting?
---
Bali Vs Phuket: How Do They Compare And Contrast?
Which Island Has Better Beaches? Bali or Phuket?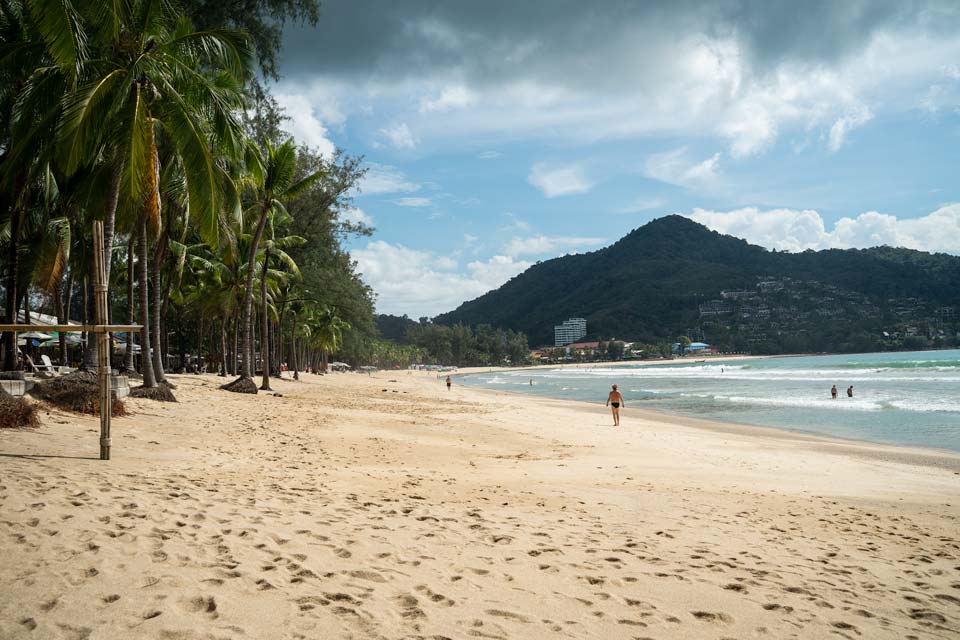 After extensively traveling both areas, I can safely say that Phuket has the better beaches. You just can't beat the Andaman Sea's white sand and clear waters.
That's not to say that Bali's beaches are bad because they're not. After all, there aren't many places in the world where you can relax on the dark volcanic sand and beautiful beaches of Canggu, or watch surfers ride the crashing waves of the Indian Ocean from a nice beach club in Uluwatu.
But not all of the beaches in Bali are beautiful with fine white sand beaches and pristine waters. Some are actually very dirty and filled with rocks, so not ideal for swimming or just relaxing.
Phuket beaches are known for being pristine with white powdery sand and clear water. Freedom Beach is often deemed the most beautiful beach in Phuket thanks to its remote location.
Unless you want to get your own longtail boat to ferry you over from Patong, it's also only accessible via a steep staircase or an equally steep jungle hike, so you'll have to work for your reward and your coconut!
Karon or Kata Beach are also superb long stretches of sand that are family-friendly and lined with a huge variety of restaurants and bars. There's even a quiet beach called Mai Khao that extends right underneath the flight path of Phuket International Airport.
Nearly all of the beaches of Phuket are beautiful and ideal for swimming and relaxing. Some are even great for watersports such as snorkeling, diving, and even kitesurfing. Because of that, Phuket definitely has nicer beaches than Bali.
Which Has Better Beaches: Bali or Phuket?
Phuket
Which Island Is Better For A Honeymoon? Bali or Phuket?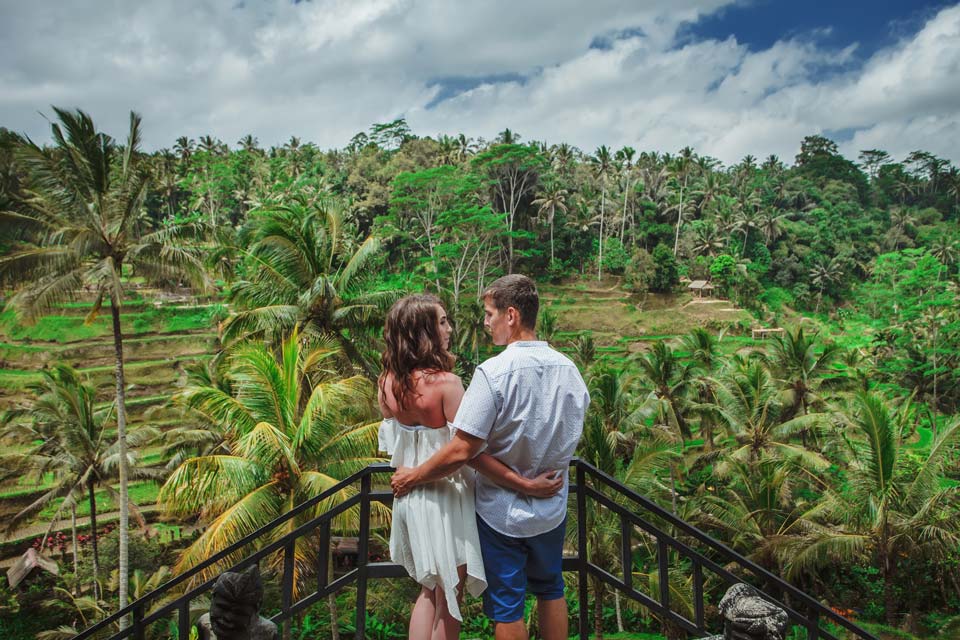 Bali and Phuket are both top honeymoon destinations in the world, but one is better than the other.
Phuket's just too busy and built up for a romantic getaway, especially when you're looking for a peaceful and serene environment allowing you to relax in private.
Depending on what you prefer, the nightlife scene in Phuket is much seedier too which probably isn't what you'd be looking for on a honeymoon.
Bali is far better suited to a honeymooning couple as the location is more beautiful, the accommodations will be far more appealing, and the island's overall vibe is much more suited to couples.
There's a variety of ultra-luxury beach resorts all over the island enclosed by dense jungle, paddy fields of green growing rice, or quiet beaches which all add up to make for the perfect honeymoon surroundings.
Which Is Better For Honeymoon: Bali or Phuket?
Bali
Which Island Is Safer? Bali or Phuket?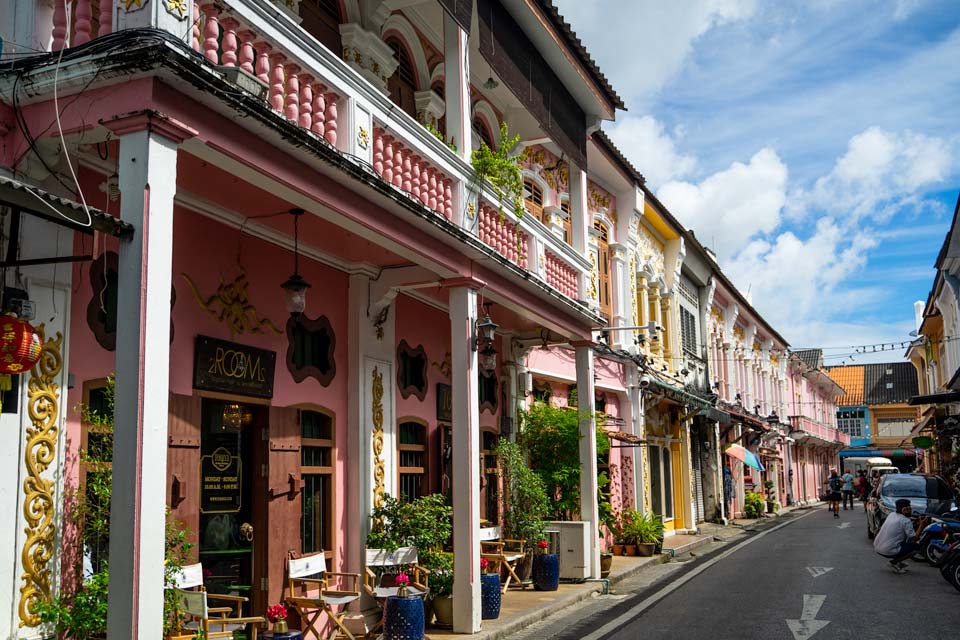 Both Bali and Phuket are relatively safe destinations for you to travel to. Though I'd say Phuket is marginally safer than Bali primarily due to its location.
Bali and Indonesia in general, are located along the famous Pacific Ring of Fire which is where much of the world's volcanic eruptions and earthquakes happen. Fear not though, the Indonesian government has an effective warning system in place should any event occur.
Phuket is just outside of the Ring of Fire, but that's not to say Phuket is completely risk-free of any natural disasters. The infamous 2004 Boxing Day earthquake and tsunami had a profound effect on the island.
The Thai government has massively improved warning systems and evacuation plans since then. Everywhere you go in Phuket, you'll see the blue Tsunami evacuation signs which will be your path to safety if anything does happen when you're in the area.
Crime rates on both islands are very low too, thanks to the cultural values and social cohesion that religion brings which is rife in both places. Phuket is overwhelmingly Buddhist, whilst Bali is predominantly Hindu.
Which Is Safer: Bali or Phuket?
Phuket
Which Island Has Better Things To Do? Bali or Phuket?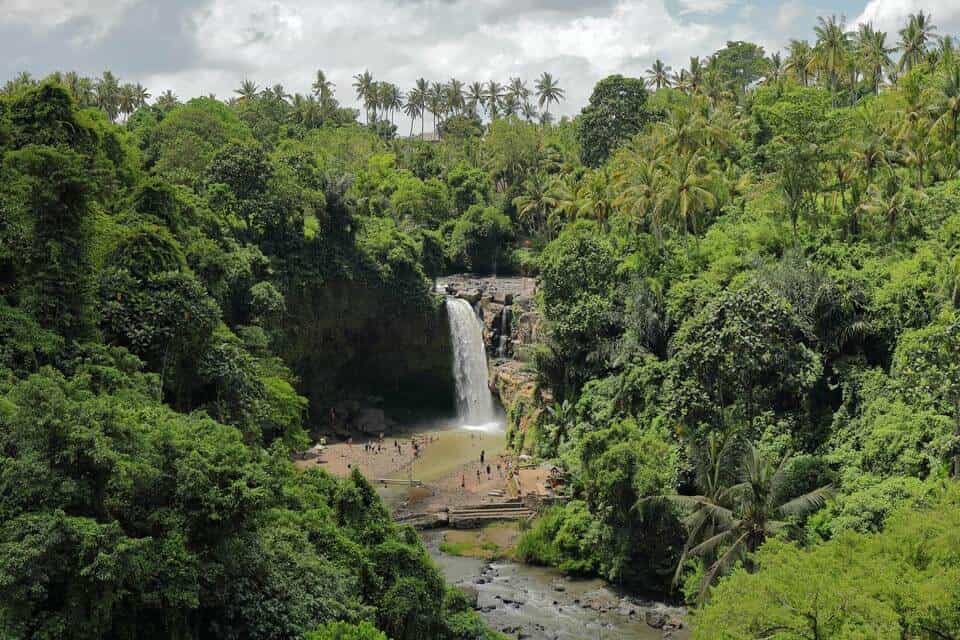 We've found that Bali has the advantage over Phuket in terms of the better things to do. Whilst Phuket is quite big, you'd comfortably be able to tick everything off your Phuket itinerary within 2 or 3 days, and for Bali, this would be nigh-on impossible.
In Bali, not only do you have access to some of the region's most stunning beaches, but also on your doorstep are some of the world's best waterfalls. Tegenungan Waterfall and Gitgit Waterfall are two great examples.
If experiencing Bali's fast-flowing waterfalls doesn't satisfy your adventurous itch, then maybe a sunrise trek up Mount Batur will. After setting off at 3 am, you'll slowly rise above the clouds on one of Bali's famous volcanos for a once-in-a-lifetime sunrise.
Then, of course, you have pristine rice terraces and Sacred Monkey Forest Sanctuary in Ubud. There are almost endless things to do in Bali, so make sure you have a detailed Bali itinerary when visiting.
Phuket has some excellent things to do too, however. Getting to feed and bathe rescued elephants at Green Elephant Sanctuary would be a particular highlight, as would climbing the stairs to view the Big Buddha, which is the third largest statue in the whole of Thailand.
Phuket Town also has a variety of temples, cafes, and other cultural attractions that are worth visiting.
Even if it is a little seedy, no visit to Phuket is complete without a walk down the infamous Bangla Road in Patong. Even if you choose not to have a drink in one of the bars, it's still worth it just to witness its madness.
In Phuket, visitors can go island-hopping, which is something that you wouldn't be able to do in Bali.
Which Has Better Attractions: Bali or Phuket?
Bali
Which Island Has Better Nightlife? Bali or Phuket?
Bali and Phuket both have some great places for you to head out for a drink and a dance, but for us, Bali is the better option in terms of nightlife.
There's just a lot more variety in Bali compared to Phuket.
Not only do you have various large-scale 'exclusive' nightclubs like Shi-Shi and Club Jenja, but you also have day clubs like Omnia, and also the amazing beach clubs that stay open until late too like Potato Head Beach Club, Savaya Bali, and Finn's Beach Club.
That's without even mentioning the vast number of regular bars that line Bali's streets in nightlife hotspots like Kuta Beach, Seminyak, and Canggu.
In Phuket, you're kind of only limited to the bars and clubs in Patong, and down Bangla Road.
Here, you'll find massive nightclubs like Illuzion, which is consistently voted among the best nightclubs in the world, as well as super-loud bars full of tourists experiencing the famous 'red-light' atmosphere.
Outside of this area, there are not a lot of options, besides the bars in the family-friendly resort areas of Karon Beach and Kata, and in Phuket's Old Town.
Which Has Better Nightlife: Bali or Phuket?
Bali
Read More: Seminyak Vs Canggu: Which Is Better?
Which Island Has More Culture? Bali or Phuket?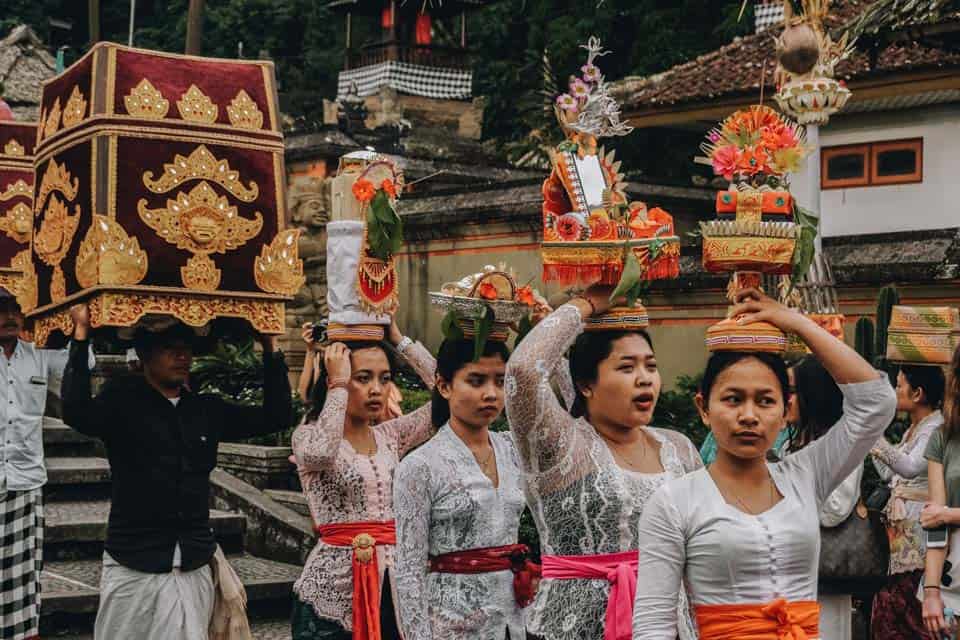 When it comes to culture, deciding between Phuket and Bali is tough.
They're both two islands with their respective culture and religions at the very center of daily life. With Bali being primarily Hindu, and Phuket Buddhist, you'll see examples of these two incredible religions throughout both islands.
In Phuket, one of the most famous temples is Wat Chalong, which is three huge temples in one complex.
Then of course, you cannot forget the elephant in the room – the Big Buddha perched on a hill in the middle of the island. Both places are great to learn more about Thai Buddhism.
Beautiful temples dot the islands of Bali. And it seems like every single household has some form of a temple on the property.
On Bali, there are also numerous festivals and days of celebration in which entire villages and towns come out in full force in traditional outfits. Nyepi is an example of this, which is also known as the Day of Silence.
Because of Bali's variety of temples, statues, and festive days, we're giving Bali the crown of having more culture over Phuket.
Which Has More Culture: Bali or Phuket?
Bali
Which Island Has Better Food? Bali or Phuket?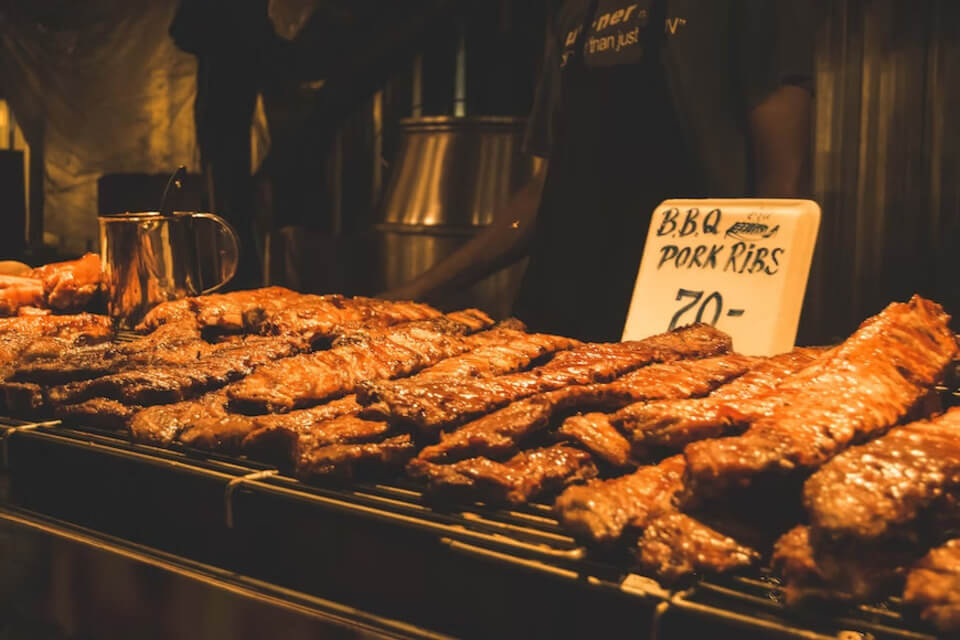 Southeast Asian cuisine is regarded as some of the best in the world, and with Bali and Phuket, you've got two heavyweights of the region.
Bali has a tasty blend of Indonesian, Chinese, and Indian influences which you'll certainly notice in dishes like Nasi Goreng (fried rice), Nasi Campur (rice with several small portions of meat and vegetables), and Bebek Betutu (slow-cooked duck).
Balinese cuisine also features a wide variety of barbecued and roasted meats like Babi Guling (spit-roasted suckling pig) and Satay (barbecued meat skewers with peanut sauce).
Phuket's cuisine mainly centers on the plethora of fresh seafood plucked straight out of the Andaman Sea.
Almost everywhere you go, you'll find bold, flavorful Thai food like Tom Yum Goong (spicy sour prawn soup), grilled whole fish of your choosing, Massaman Curry (mildly spiced curry), and of course, the famous Pad Thai (stir-fried noodles).
Phuket also is famed for its busy street-food scene with a wide variety of quick-serving dishes like Som Tam (extra spicy papaya salad), Hainanese Chicken Rice, Mango Sticky Rice, and Roti (Thai pancakes).
As you can tell, both islands have an incredible food scene, but personally, Phuket offers a more diverse and tastier selection.
Which Has Better Food: Bali or Phuket?
Phuket
Which Island Is More Beautiful? Bali or Phuket?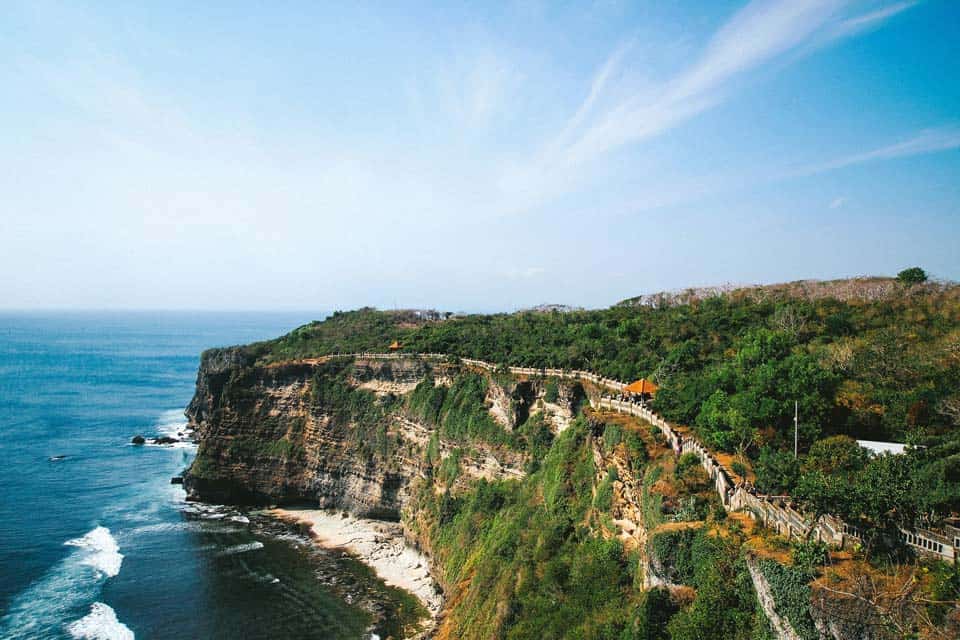 Both the island of Bali and Phuket is home to some of the most stunning natural scenery in the world. From epic beaches to lush greenery and turquoise waters, you cannot go wrong with either of the islands.
Bali is known for its picture-perfect rice fields, thriving and luscious jungle that's enriched with an abundance of wildlife, and scenic volcanic mountains that tower over towns and villages.
There's also a wide variety of stunning beaches too, with the most popular being in Kuta, Seminyak, and Canggu. Head down south to Uluwatu and you'll also find the island's most attractive beaches like Nyang Nyang Beach and Padang Padang Beach.
Bali's Hindu culture is also another reason why the island is so beautiful. Throughout the island, you'll see masses of intricately carved temples like Pura Tirta Empul.
Numerous festivals filled with color and celebration such as Nyepi, and traditional ceremonies with hand-made traditional arts and crafts like the famous Ogoh-Ogoh statues.
Phuket, on the other hand, offers visitors tropical scenery with hidden coves, limestone cliffs, and secret beaches that are among the most spectacular in the world.
Also, one of Phuket's main attractions is its pretty Old Town, which is known for its ultra-charming Sino-Portuguese architecture, narrow cobbled streets, and lively street markets.
After considering all of these reasons, Bali just takes the top spot here. It has a lot more variety in terms of scenery!
Which Is More Beautiful: Bali or Phuket?
Bali
Which Island Is Better Value For Money? Bali or Phuket?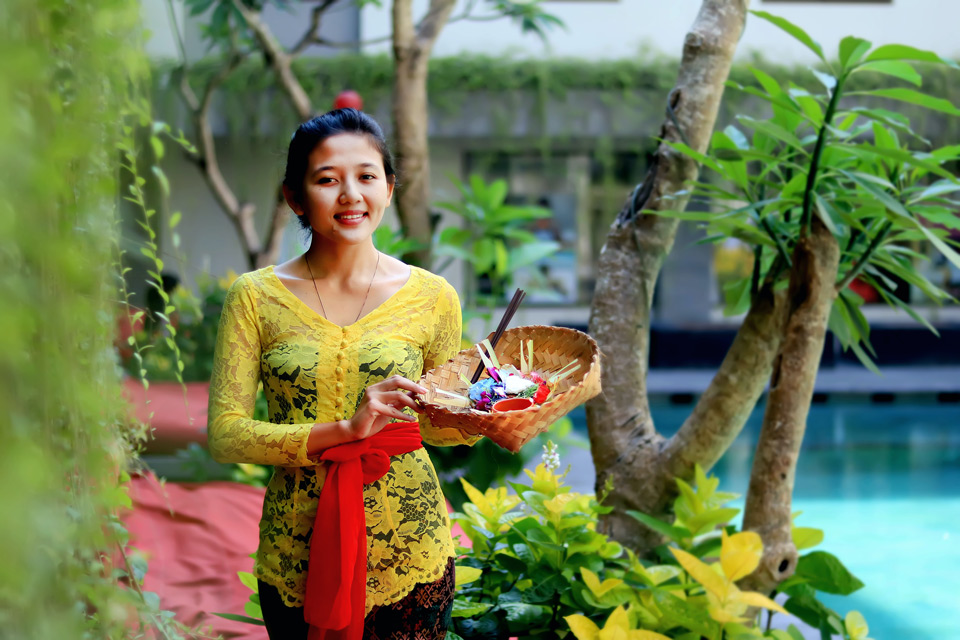 Generally speaking, Bali and Phuket are both pretty cheap, certainly by Western standards anyway. If we had to choose between the two in terms of value for money, it'd have to be Bali.
Bali can be excellent value for money, especially if you don't mind eating in the local 'warungs' (small roadside family-run restaurants), and don't tend to drink a lot of alcohol.
We've found that alcohol is where things start to get a little expensive, and that goes for both Bali and Phuket too. Alcohol is expensive on both islands, especially in Bali since alcohol is banned in Hinduism. In Buddhism, the consumption of alcohol is strongly discouraged.
This means that most alcohol sale is targeted toward tourists, making them a lot costlier than usual.
Phuket is now unfortunately one of the most expensive places in Thailand. Hostels are predominantly situated in Phuket Town, so travelers usually have to take a Grab or taxi to get to the nice beaches on the island.
Generally speaking, Bali and Phuket are both around the same prices. But because Bali has better things to do, is a bit more walkable, and is generally easier to get around, Bali is better value for money.
Which Is Better Value For Money: Bali or Phuket?
Bali
Which Island Is Better For Digital Nomads and Remote Workers? Bali or Phuket?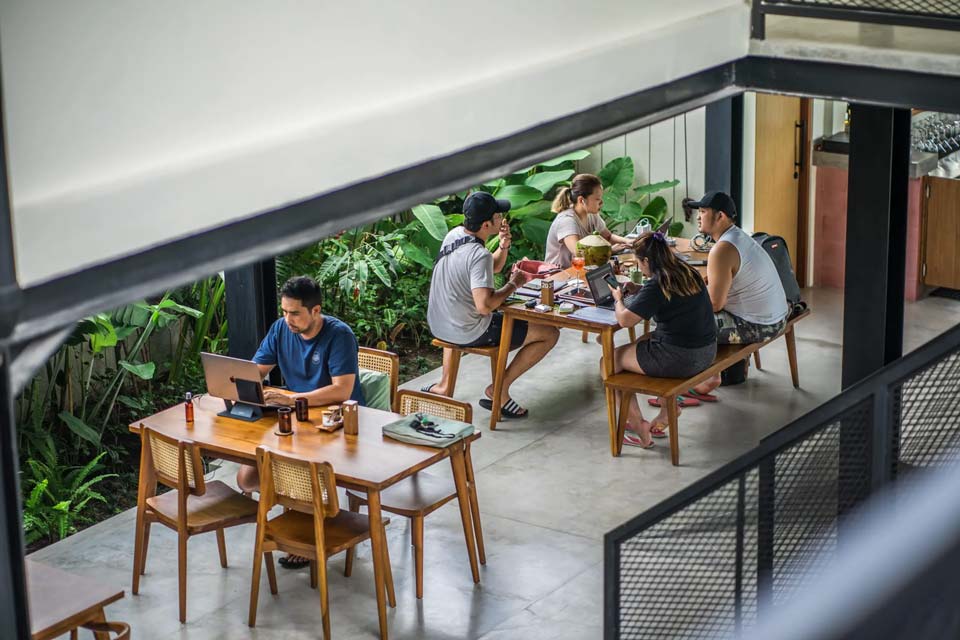 Digital nomads and remote workers are slowly increasing in numbers year by year, which is evident if you frequent cafes in places like Bali or Phuket. For us, Bali would be the better option if you are a remote worker and fancy some tropical living.
To be frank, the culture in some of the places in Bali such as Canggu is practically built around the digital nomad, with a huge number of beautifully designed cafes for you to do work in and a fully thriving community of remote workers.
There's also a variety of co-working spaces for you to choose from, and more and more are popping up day by day. When you combine these superb working environments with the scenery that Bali gives you, there aren't many places better in the world.
On the other hand, Phuket is more targeted toward families. The digital nomad community in Phuket is a lot smaller than the one in Bali, and it is difficult to find a cafe where you can work remotely.
WiFi is good in both Phuket and Bali, but Bali is definitely overall better for digital nomads and remote workers.
Which Is Better For Digital Nomads: Bali or Phuket?
Bali
Read More: Is Canggu In Bali Still Worth Visiting?
Which Island Is Better For Water Sports (Surfing, Snorkeling, Diving, etc)? Bali or Phuket?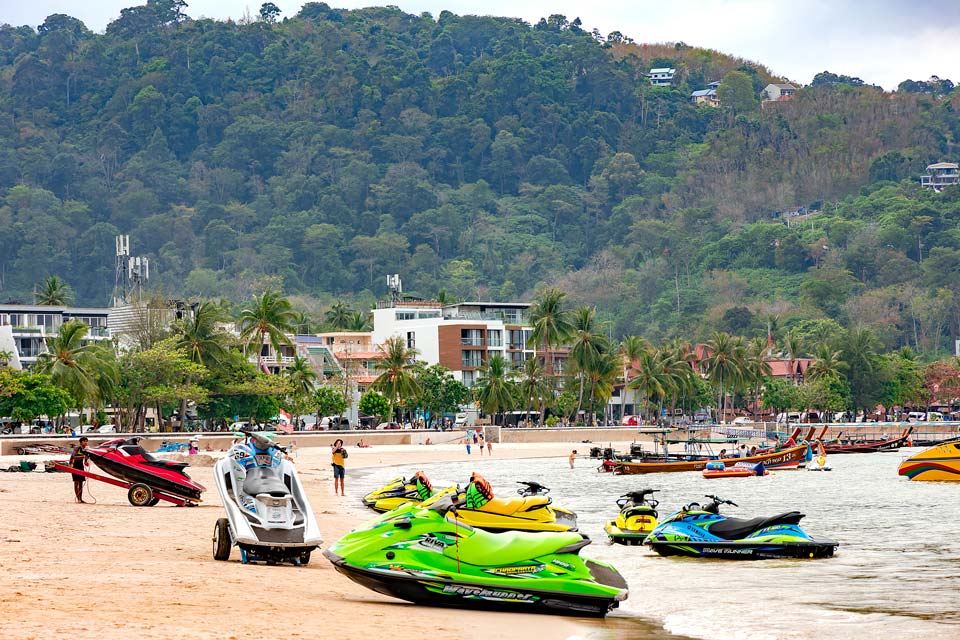 With both islands surrounded by immaculate waters and an abundance of marine life, it is no surprise that both Phuket and Bali are great for water sports.
Both Bali and Phuket offer amazing snorkeling and diving opportunities. On Phuket, the snorkeling around some of its beaches like Laem Singh Beach and Kata & Kata Noi is second to none, with a variety of coral reefs to explore that are full of marine life.
On Bali, the Bali Sea and areas around the Nusa Islands are great for snorkeling. You'll even be able to swim with rare marine animals such as Manta Rays, and if you're lucky, reef sharks.
Scuba Diving is extremely popular on Nusa Penida Island too, with numerous shipwrecks for you to explore, the most popular being the USS Liberty.
However, generally speaking, Phuket has calmer waters, which means that visitors can also go parasailing or rent a jet ski on Patong Beach. You can even rent a set of snorkel gear and go off on your own without a tour.
Because of this, Phuket is slightly better for water sports, but Bali won't disappoint you in this category as well.
Which Is Better For Watersports: Bali or Phuket?
Phuket
Which Island Is Better For Shopping? Bali or Phuket?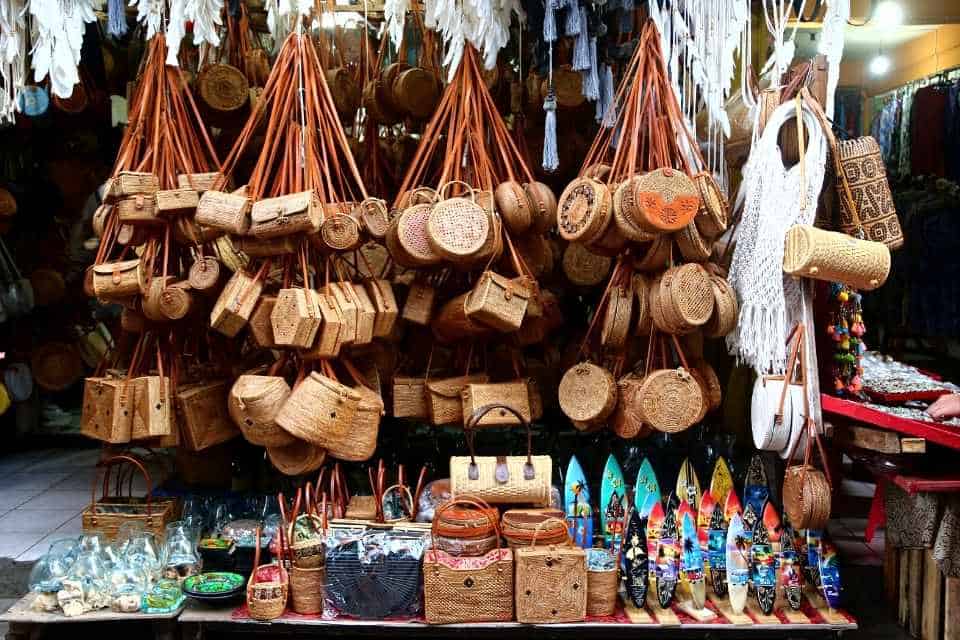 Both islands of Bali and Phuket are very popular tourist destinations, which means that shopping opportunities are plentiful.
Though Bali is a much bigger island than Phuket, Phuket is a lot more developed with more concentrated shops.
There are several huge malls on the island, with the most popular being Central Phuket, which actually has two malls across the road from each other with one selling a range of high-end designer brands like Louis Vuitton and Gucci, and the other housing more affordable brands.
Phuket also has several excellent night markets too like Chillva Market and the Old Town's famous Sunday Market in Phuket Town. Here, you'll find a variety of local handmade goods alongside typical tourist souvenirs.
It's similar in Bali, with great malls, markets, and boutique shops all over the island. Compared to Phuket, Bali has a lot more boutique shops selling higher quality products.
Personally, we loved the kind of products we were able to find in Bali, but found the ones in Phuket more like the usual tourist tat.
Because of this, we prefer Bali over Phuket when it comes to shopping.
Which Is Better For Shopping: Bali or Phuket?
Bali
---
Bali Vs Phuket Comparison Table
To help sum up everything up and help you make an easier decision, here is a comparison table with all the categories above. Keep in mind that these are our preferences and you might find that you prioritize different things than we do.
| Category | Bali | Phuket |
| --- | --- | --- |
| Beaches | | x |
| For Honeymoon | x | |
| Safety | | x |
| Attractions | x | |
| Nightlife | x | |
| Culture | x | |
| Food | | x |
| Aesthetics | x | |
| Value-For-Money | x | |
| For Digital Nomads | x | |
| Watersports | | x |
| Shopping | x | |
---
Bali or Phuket FAQs
Which Is Cheaper? Bali Or Phuket?
Both Bali and Phuket are very affordable destinations, but Bali tends to be cheaper thanks to the number of budget accommodations dotting the island. The towns on the island are also more walkable, so you can save some money with transportation.
Which Is Better For Surfing? Bali or Phuket?
Bali is hands-down much better than Phuket for surfing. Bali beaches feature a variety of waves, perfect for anyone from a beginner to a professional. There is an entire town known as Canggu dedicated to the surf lifestyle.
---
So, Is Bali or Phuket Better For Traveling?
If you have read the entire article, then you'll realize that although both Bali and Phuket are incredible places to visit, they each have their own pros and cons.
Generally speaking, Bali is a more laid-back island with a variety of things to do, ideal for digital nomads and remote workers. Phuket is more targeted towards tourists with shorter vacation or travelers that prefer relaxing on the beaches.
But after spending a considerable time in both, we definitely prefer Bali over Phuket, but we wouldn't hesitate going back to either of the places!
Disclaimer: Some of the links above are affiliate links. That means if you book or make a purchase through the links, we will earn a small commission at no extra cost to you! The money will help run this site! Thank you!