Phuket is one of the most popular tourist destinations in Thailand. It is commonly known for its stunning beaches, vibrant nightlife, and delicious food. However, as the island gets more popular, many people wonder if Phuket is still worth visiting or not.
Has over-tourism ruined Phuket? Is Phuket Worth Visiting?
Phuket is still most definitely worth visiting. It is one of our favorite islands in Thailand, thanks to its variety of pristine beaches, amazing nightlife, and friendly locals. Phuket is also the perfect base to take day trips and explore the islands of the Andaman Sea. If you are looking for a tropical and affordable vacation, head to Phuket.
Yes, it is true, Phuket is becoming more crowded every day, but many visitors aren't aware that the island is 12.56 km². This means that hidden gems and unspoiled places are everywhere in Phuket, waiting to be discovered.
As one of the most frequently asked questions, we are here to address why Phuket is worth visiting and what you can do to make your trip more enjoyable and worthwhile, because there are definitely things you need to avoid in Phuket!
---
Is Phuket Worth Visiting? Here's Why It Is!
1. It Can Be Very Affordable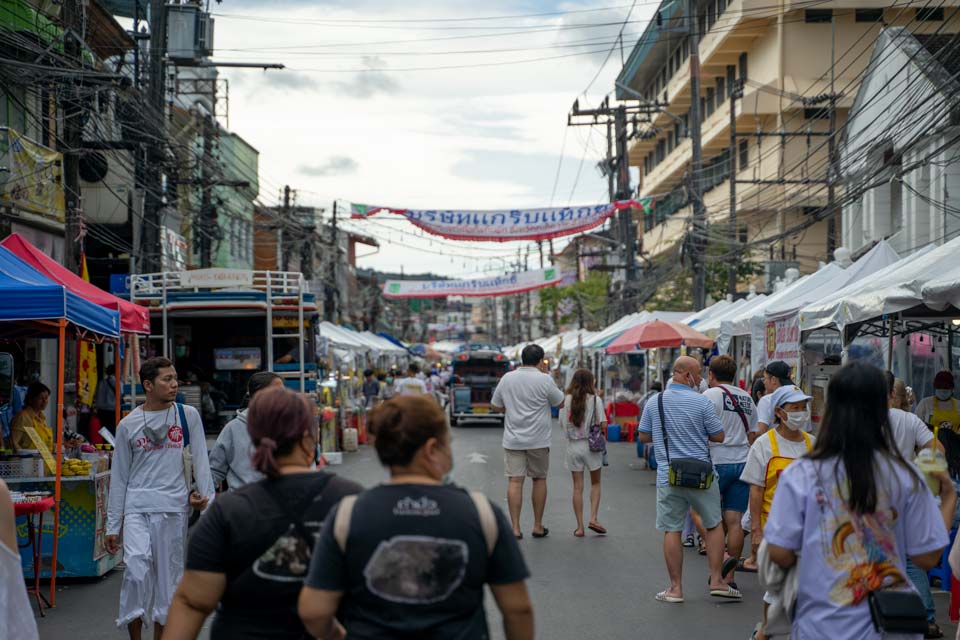 Though Phuket might be more expensive than other parts of Thailand thanks to its blooming tourism, the island is still very affordable relative to western standards. That is especially true if you avoid the most touristic areas of the island, such as Patong Beach and the neighboring areas.
Not only can visitors travel Phuket cheaply by staying in more local areas, but they can also do so by dining in local restaurants. There are international chains such as Starbucks and McDonald's in Phuket, but the food and drinks are more expensive and not nearly as good as some of the family-owned restaurants.
There is also public transportation on the island that costs less than 1 USD for each trip. Of course, you can get a Bolt or rent a scooter for cheap as well.
2. The Beaches Are World-Class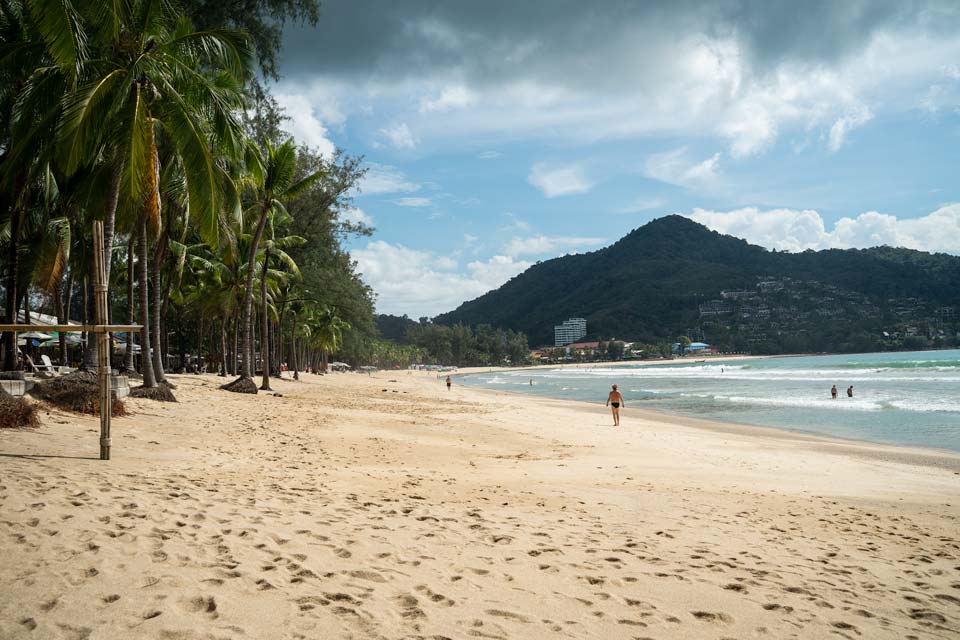 Perhaps one of the most common questions we get asked about Phuket is if the beaches are nice or not. Before we went to Phuket, we also had the same worry.
But after visiting there more times than we can count, it surprises me that anyone even asks that question. The beaches in Phuket are phenomenal. Imagine long stretches of soft white sand and warm turquoise waters of the Andaman Sea, along with views of limestone cliffs in the distance. Well, you don't have to imagine that when you are in Phuket!
The best part is that almost all the beaches in Phuket are like that, so if one is dirty and overcrowded (cough* Patong Beach), then head to Karon Beach, Kamala Beach, or Kata Beach!
3. The Nightlife Is Incredible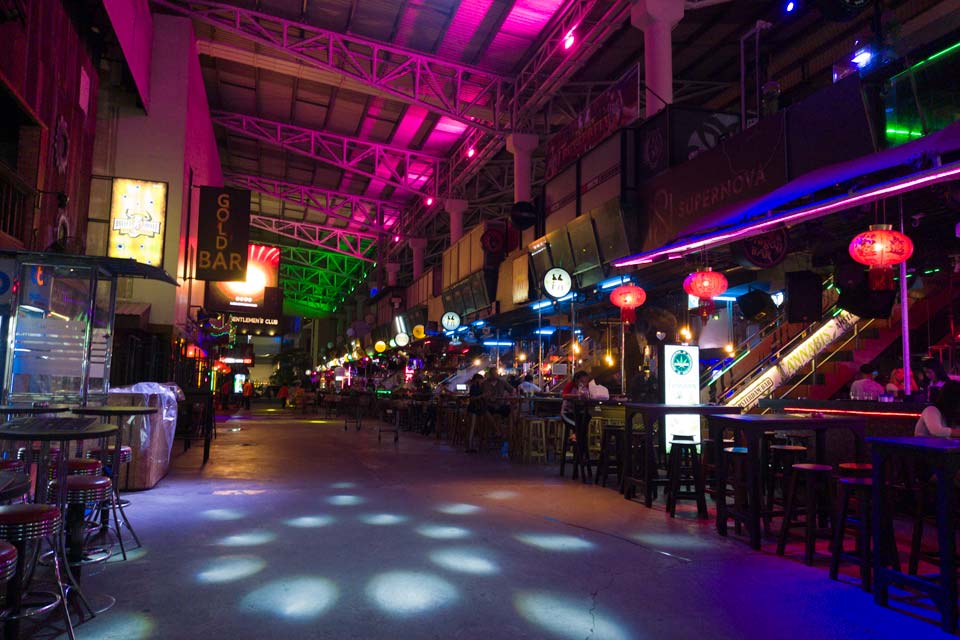 Phuket is renowned for its incredible nightlife, a place where you can let loose and enjoy yourself. From the cozy beach clubs of Bang Tao Beach to the world-famous Bangla Road, there are endless opportunities for entertainment.
The atmosphere at these clubs and bars ranges from lively and electric to laid-back depending on the night and your preference. No matter what kind of vibe you're after, Phuket has something for everyone.
There are also plenty of night activities in Phuket, such as having an intimate dinner at one of the island's top restaurant, or even watching a Muay Thai fight in a boxing stadium. So if you are a nightlife lover, Phuket is totally worth a visit!
4. You Can Explore The Nearby Islands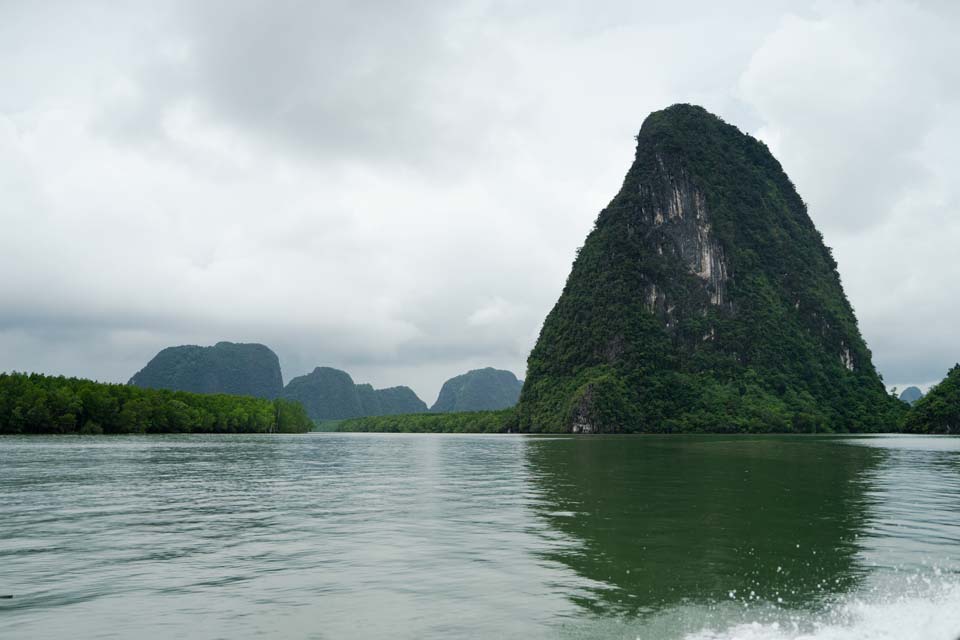 Phuket's strategic location gives it access to the hundreds of small islands in the Andaman Sea and Phang Nga Bay. Whether visitors want to experience the famous Bond Island (made famous by the movie "The Man With The Golden Gun" or explore the stilt island of Koh Panyi, they can do that from Phuket.
These islands are the perfect day trip and feature countless activities, such as snorkeling, kayaking, hiking, and more. Not to mention the vibrant marine life that can be seen in some of these places!
When you are in Phuket, you have access to some of the best destinations in Southern Thailand, and that alone is worth so much!
Read More: Is Bangkok Worth Visiting?
5. Big Budhha Is A Gorgeous Monument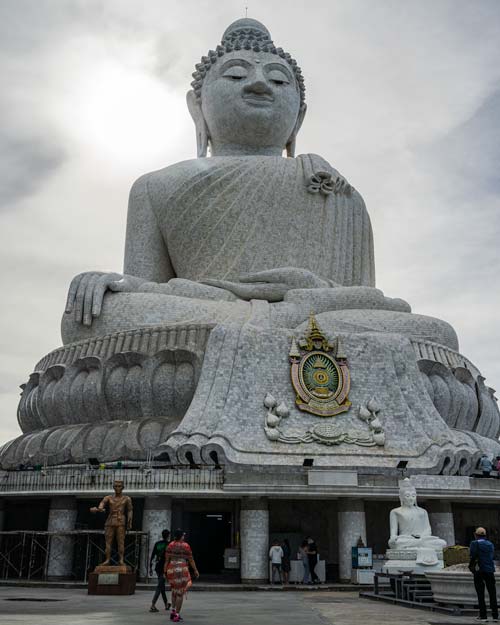 No Thailand itinerary is complete without visiting the Big Buddha, arguably the most iconic landmark in Phuket. At 45 meters tall, the Buddha statue is made from concrete and covered in white Burmese marble. Its beauty can be seen from many places around the island.
The Big Buddha is also worth visiting because of the stunning views it offers visitors. On a clear day, you can see Kata Noi Beach to the west, Patong Beach to the north, and all the way to nearby islands like Koh Yao Yai to the east.
Offering visitors both stunning 360-degree views and a deeper understanding of the religion of the country, Big Budhha is one of the best places to visit in Phuket!
6. Phuket City Is Charming And Historical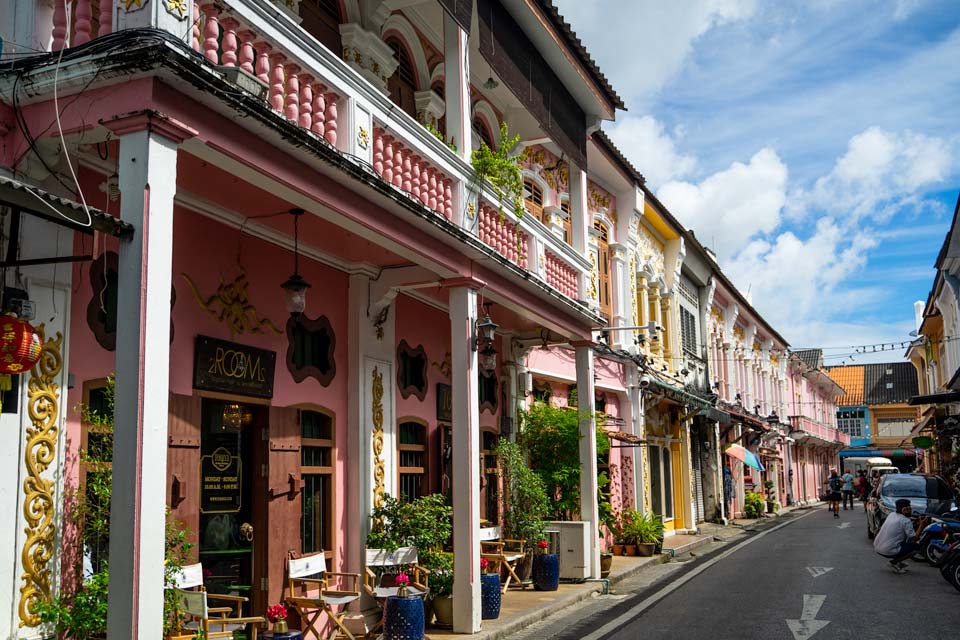 Many travelers come to Phuket and its various small beach towns but manage to overlook Phuket City, one of the most unique places on the island. The city is quintessentially Thai – you have small alleyways filled with colorful buildings and street markets, a plethora of small restaurants, and plenty of temples.
There is plenty of history waiting to be discovered in Phuket City. The Old Town is especially noteworthy, with its Sino-Portuguese style buildings and various architecture. Exploring this area gives you an appreciation of the history of Phuket and its culture. Don't miss out on the iconic Phuket Walking Street, where you can find the vibrant Phuket weekend market!
The city is also excellent for food. Whether you are looking for the country's best restaurant or street food from bustling markets, you can find it in Phuket Town! This part of the island also has plenty of cool bars and clubs that are more visited by locals!
Read More: Bali vs Phuket: Which Is Better For Visiting?
7. The Seafood in Phuket Is Extraordinary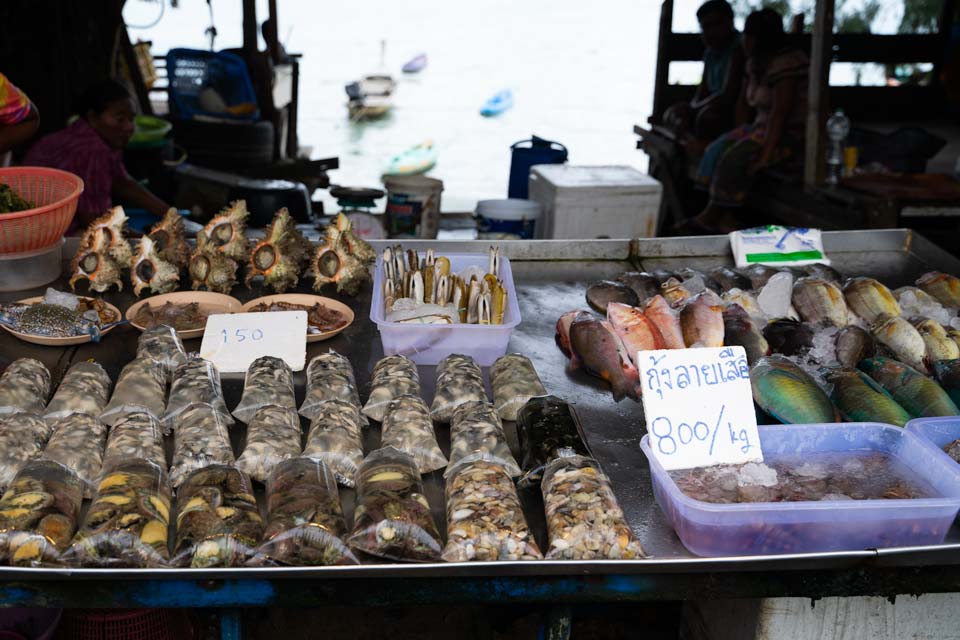 Thanks to the tropical climate of Thailand and Phuket's location near the sea, the chefs here are able to cook with the freshest seafood they can get their hands on.
Whether you are into fresh fish, prawns, squids, clams, you can get it in Phuket. Mixed in with Thai spices and traditional cooking techniques, seafood in Phuket is delicious.
There are fresh seafood markets by Rawai Beach (and many other places in Phuket) where you can buy the seafood and ask them to cook it in the restaurant across or adjacent. It is a dining experience unlike anything you can try, plus it is guaranteed to be fresh and delicious!
8. There Are Many Kids-Friendly Attractions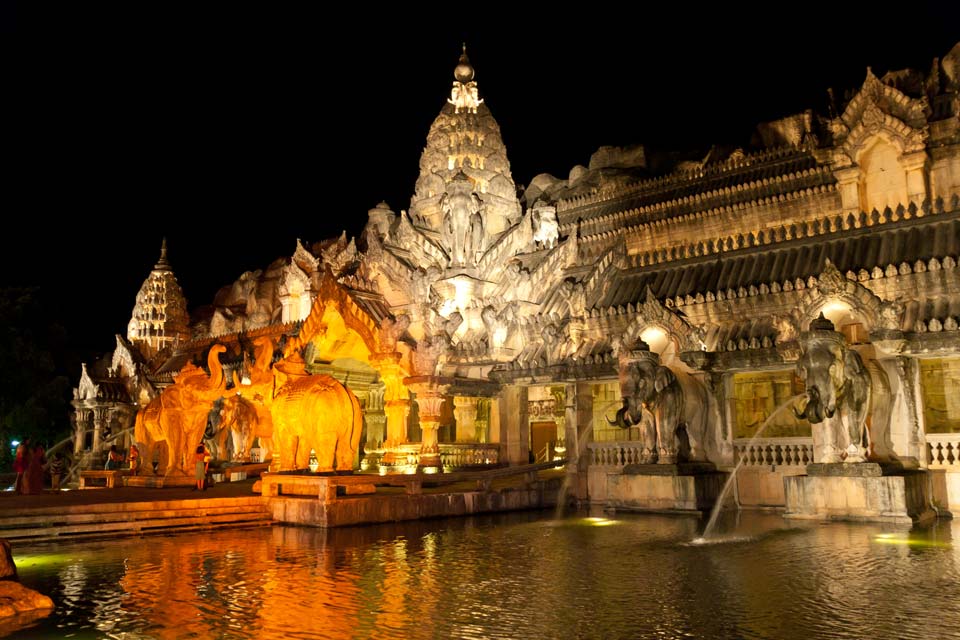 Phuket Island in Thailand is a paradise for kids and their families who are looking for fun and adventure. From theme parks to waterparks, there are plenty of activities that can keep your children entertained, while also teaching them valuable lessons about culture, history, and the environment.
Here are some of the most family-friendly attractions in Phuket:
The Upside Down House – It's an upside-down house that also includes a maze, escape room, and plenty of photo opportunities.
Flying Hanuman – Flying Huanuman is filled with sky bridges and ziplines that fly through the jungle, perfect for adrenaline-loving kids.
Phuket Aquarium – Kid-friendly aquarium featuring local marine life. There is also an underwater tunnel and touch pool.
Phuket Fantasea – A super entertaining cultural show with acrobatics and more!
Splash Jungle – Amazing waterpark in Phuket
9. The Night Markets Are Thriving!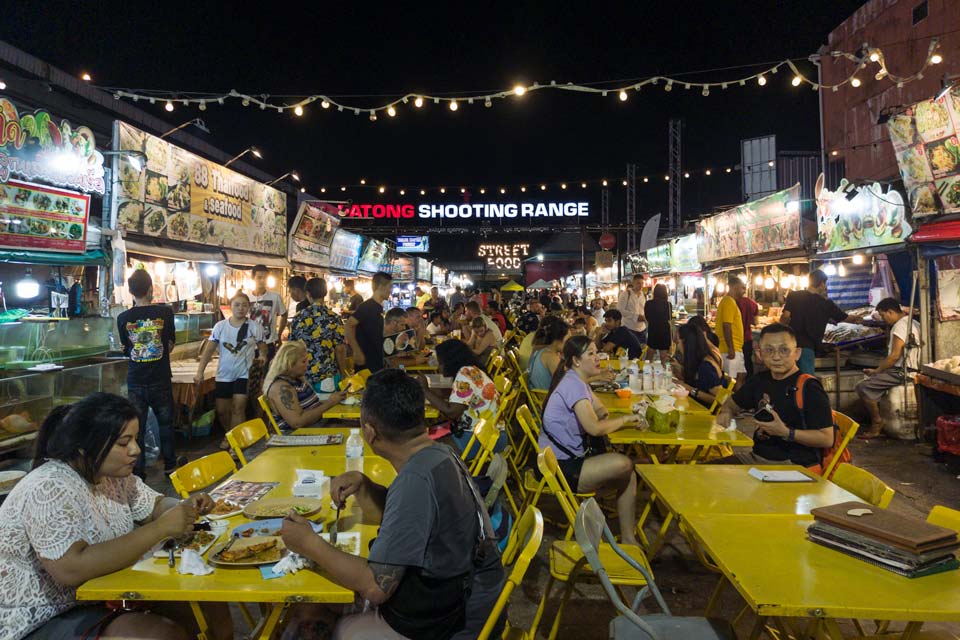 Visiting a night is one of the top bucket list experiences for Thailand. And thankfully in Phuket, there are plenty of night markets scattered across the island.
The night markets in Phuket offer a variety of wares, from local artwork and traditional handicrafts to fashion and souvenirs. Plus you can find plenty of delicious street food – think pad Thai, deep-fried bananas, mango sticky rice, som tam (spicy papaya salad), and more.
The biggest night market in Phuket is perhaps Bangla Night Market in Patong, but most small towns in Phuket have their own small night market.
Night markets are an integral part of the culture in Thailand, and should be experienced by everyone who visits!
---
How To Make Your Visit To Phuket More Worth It
It is no surprise that Phuket can be a pretty polarizing place – some travelers love it, and some travelers hate it. But luckily, there are plenty of ways to make sure that your visit to Phuket is worth it.
1. Don't Stay In Patong Beach
Perhaps the biggest mistake you can do on your visit to Phuket is to stay on Patong Beach. Patong is the biggest beach district in Phuket, and it is home to the world-infamous Bangla Road, a place with questionable nightlife entertainment options.
This area attracts some seedy elements, and the beach itself can be quite dirty. There is usually music and lots of loud parties until late at night, which can make it different for travelers trying to get some good rest.
If you want to have a pleasant time in Phuket, it is important to not stay in Patong.
2. Visit Other Parts of The Island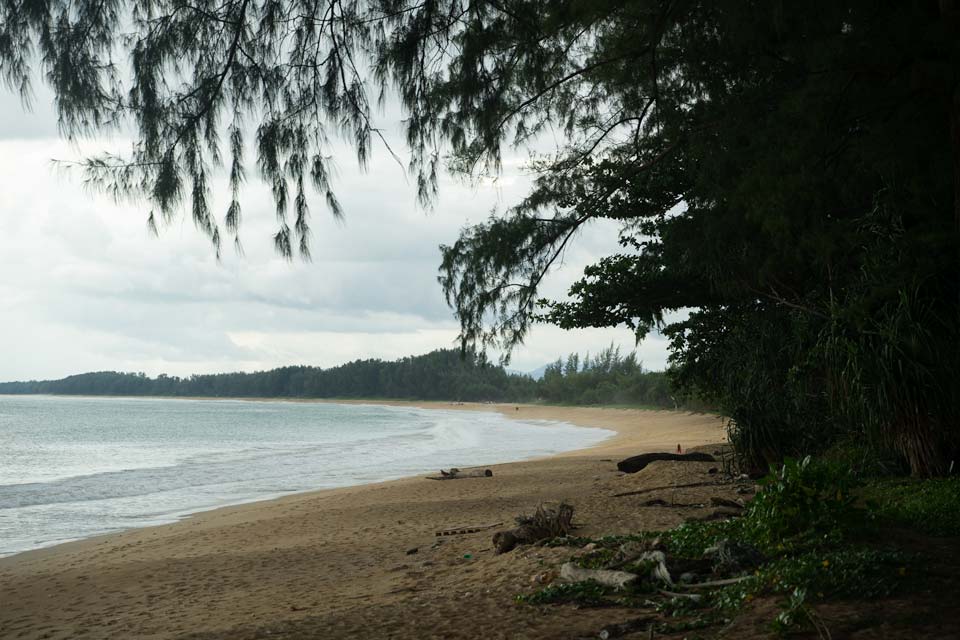 Phuket is a big island, and there are so many beautiful places to explore beyond where you might be staying. Because it ca be quite difficult to get around Phuket, you might be tempted to just stay in your area and just relax on the beach.
But Phuket is so much more than that
Head south to Rawai, where you can find some much-needed peace and quiet. You can also visit Kata Beach, a beach revered for its surf conditions. For stunning viewpoints overlooking the ocean, try visiting Black Rock Viewpoint or Promthep Cape!
3. Go Island Hopping
As we mentioned, Phuket's location in the Andaman Sea gives it sea access to many of the famous islands in Thailand.
Whether you want to go swimming, snorkeling, diving, exploring the epic limestone formations, relaxing on a nice beach, or discovering a different side of Thailand, there is an island near Phuket for that! So don't miss your chance to go island hopping in Phuket!
---
Visiting Phuket FAQs
Is Patong Beach Worth Visiting?
Patong Beach is one of the best places for nightlife in Phuket, but the environment can get quite seedy if you are not going to the right places. The beach also isn't the nicest of the island. We recommend spending maybe half a day and night visiting Patong, but don't spend an extended time there.
How Many Days In Phuket To Spend?
It is recommended to spend at least 3 days in Phuket. This'll give you enough time to explore the different cities on the island, go on an island-hopping tour, and enjoy relaxing on the beach.
---
So, Is Phuket Worth Visiting?
If you were not sure whether Phuket is worth visiting or not, we hope you are now. Phuket is one of our favorite places in Thailand, but there are things that you should avoid to make your trip more enjoyable!
Disclaimer: Some of the links above are affiliate links. That means if you book or make a purchase through the links, we will earn a small commission at no extra cost to you! The money will help run this site! Thank you!