One of the most popular questions we get asked is if Bangkok is worth visiting or not. We are not surprised why. The capital of Thailand is a mega metropolitan city, and with comes a reputation for noise, traffic, and probably not the relaxing vacation you are looking for. So, is Bangkok worth visiting?
Bangkok is definitely worth visiting. From cultural heritage sites to towering skyscrapers, it's a unique city with the perfect blend of old and new. It's a city where you can sample some of the best Thai cuisine in the world as you stroll through bustling street markets. Along with electrifying nightlife, plenty of shopping opportunities, and affordability, Bangkok is one of the best destinations in the world!
There are so many reasons why Bangkok is worth visiting, which is why we have decided to write this article! So without further ado, here are 15 reasons why Bangkok is worth visiting!
---
Is Bangkok Worth Visiting? 15 Reasons Why
1. The Grand Palace Is So Incredible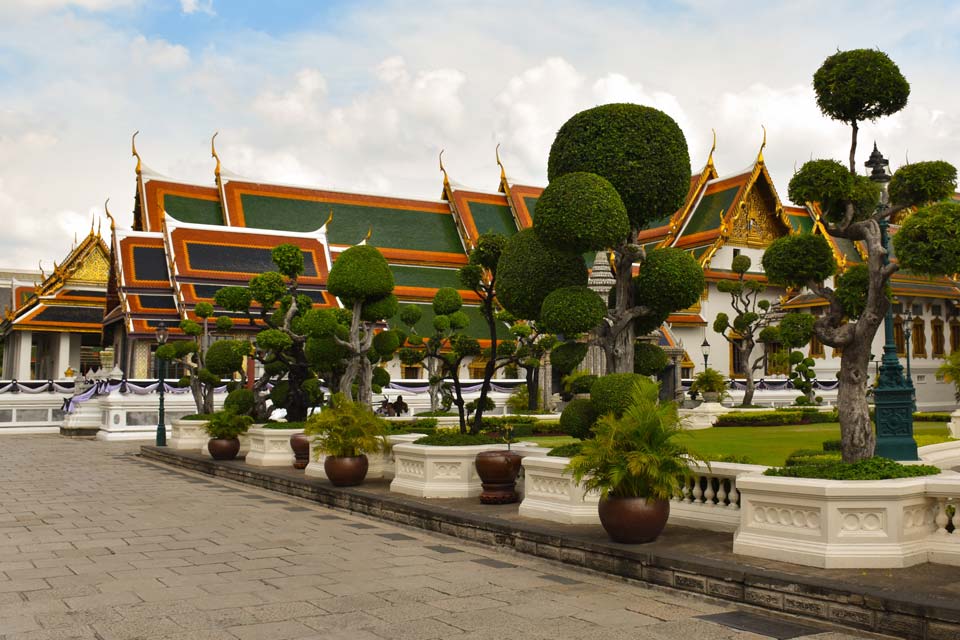 The most iconic landmark in Bangkok is unquestionably the Grand Palace. Sitting majestically on the banks of the Chao Phraya River, the Grand Palace was built in 1782 by King Rama I and served as the home of the Thai Royal Family for a period of time.
Though nowadays the Grand Palace is mainly used for tourism and ceremonial purpose, the intricate design and stunning architecture remain a symbol of the country.
The majestic white walls and golden spires adorning the palace are a testament to its grandeur. Inside, visitors can explore a variety of chambers and corridors and find priceless artifacts from the past.
From ornate sculptures, to delicate paintings, to intricately carved wooden furniture, the Grand Palace offers endless visual delights.
The Emerald Buddha, one of Thailand's most sacred symbols, is on display in the inner court of the Grand Palace. Other attractions include royal throne halls, coronation halls, and reception rooms which were used for various functions over centuries by the Thai royals.
The Grand Palace is a bucket list item in Thailand and alone makes Bangkok worth visiting!
2. Floating Markets Are Epic
The floating markets of Bangkok are some of the most interesting and unique places to visit in Thailand. Located on the canals and waterways that run through the city, these markets offer a variety of traditional goods, foods, and experiences that you won't find anywhere else.
Tourists can take a boat ride down the river to explore all the shops selling everything from tropical fruits and vegetables to souvenirs, trinkets and antiques. The market stalls are brimming with fresh seafood, fruits and vegetables, spices, textiles and other traditional Thai items.
Even if you don't plan on buying anything, the experience of taking part in the lively atmosphere is a once-in-a-lifetime opportunity!
The best floating markets in Bangkok are Damnoen Saduak, Tha Kha, Taling Chan, and Amphawa!
3. Rooftop Bars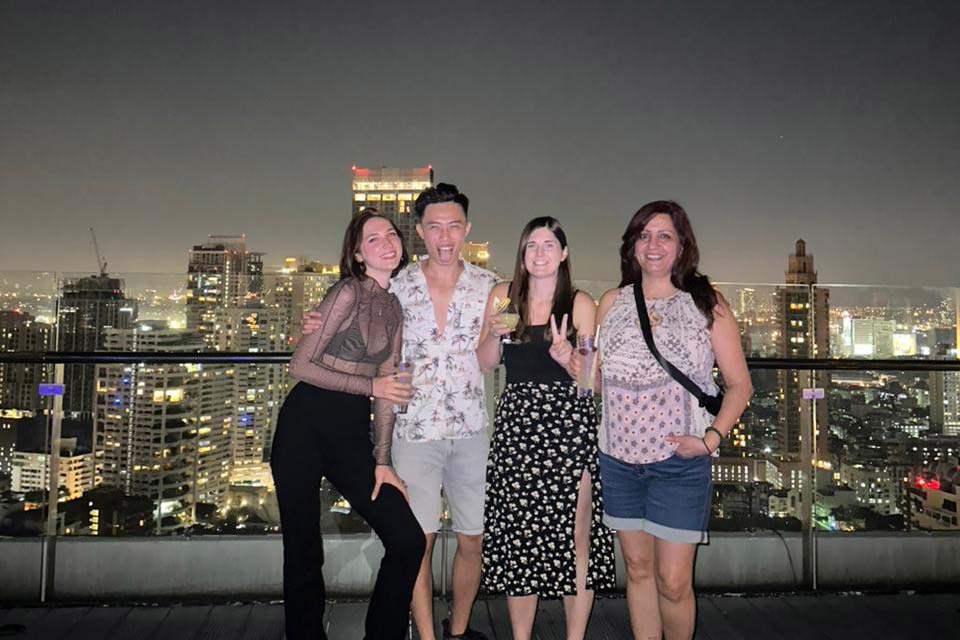 If you want to take in all the beauty at Bangkok at once, you have to do it from high above. Fortunately, Bangkok offers plenty of rooftop bars that offer stunning views and rich culinary experiences. From the rooftop bars, visitors can see everything from skyscrapers to beautiful temples and green parks to the different canals and rivers.
Amongst these places is the iconic Sky Bar at Lebua State Tower – it's featured in The Hangover Part II for a reason! From this spot you'll have incredible sights over Chao Phraya River as well as surrounding skyscrapers.
You can make your Bangkok visit much better by appreciating its beautiful chaos from a rooftop bar!
4. Chatuchak Weekend Market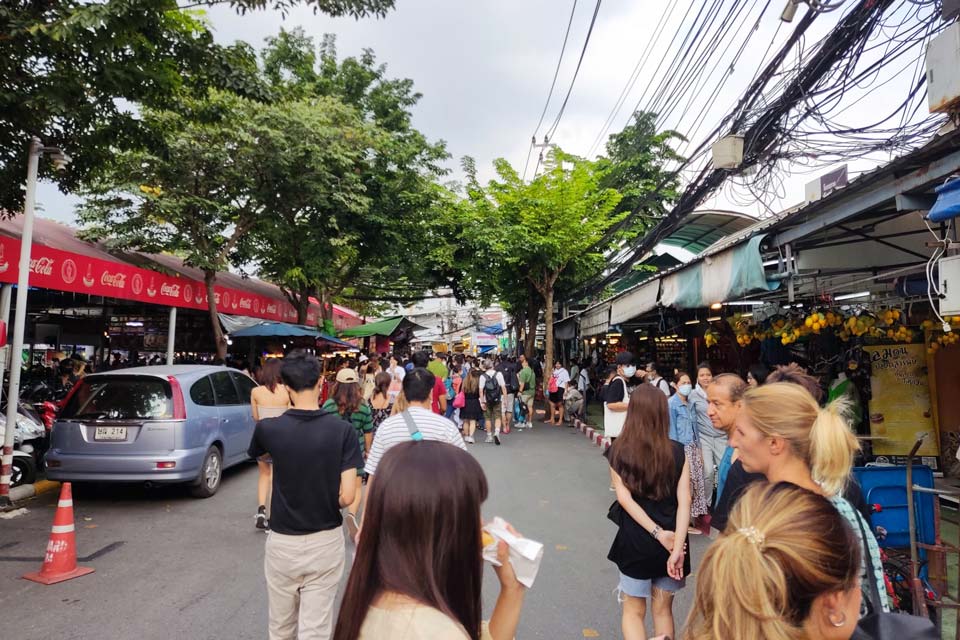 If you are a shopaholic, then the Chatuchak Weekend Market in Bangkok is totally worth a visit.
Spanning 35 acres and boasting over 15,000 stalls, Chatuchak Weekend Market is perhaps the best place to go shopping in Bangkok. It is divided into 27 sections with different specialties, you can find all sorts of goods at unbeatable prices.
From handmade souvenirs to traditional Thai products such as wooden carvings or silk scarves, the market offers a variety of items from clothing to antiques for every type of shopper.
Even if you don't want to do any shopping, the lively atmosphere of Chatuchak Weekend Market is hard to beat. There are also plenty of restaurants and food stalls serving local dishes and street food to give you energy when you get hungry from shopping!
Read More: Is Phuket Worth Visiting?
5. Khao San Road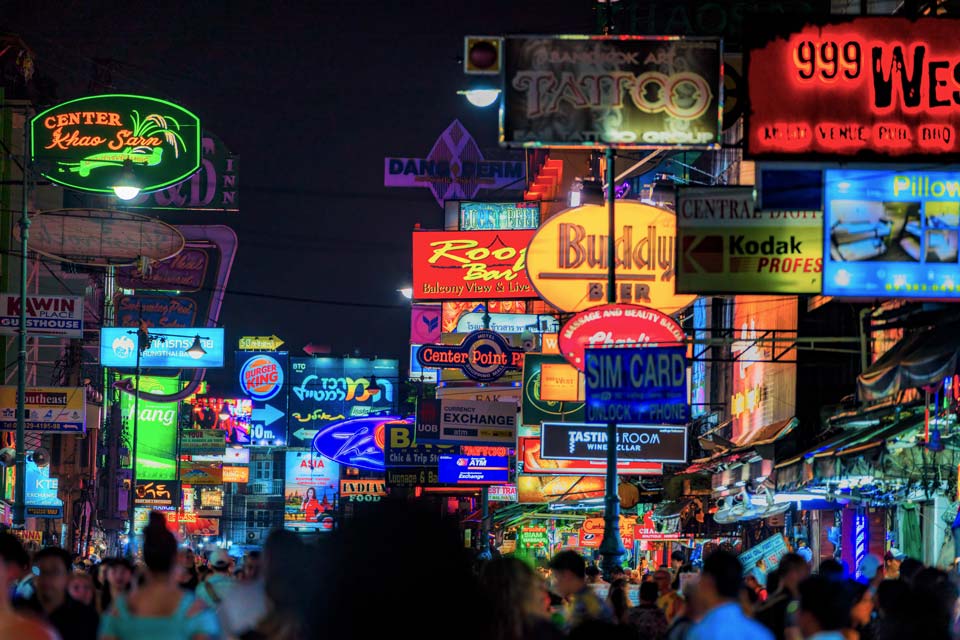 Khao San Road is perhaps the most famous street in Bangkok, maybe even all of Thailand. It is the number one street for backpackers, filled with a variety of shops, restaurants, cafes and bars.
During the daytime, Khao San Road is buzzing with activity – hawkers selling cheap clothes and souvenirs, street food vendors cooking up delicious Thai dishes, and locals walking around the street.
But once the sun sets, it gets even crazier. Khao San Road is one of the best spots to party in Bangkok. The street is lined with bars blasting music and packed with so many people. It can be a little bit overwhelming in Khao San Road at night, but it is definitely worth visiting at least for once!
6. Thai Massages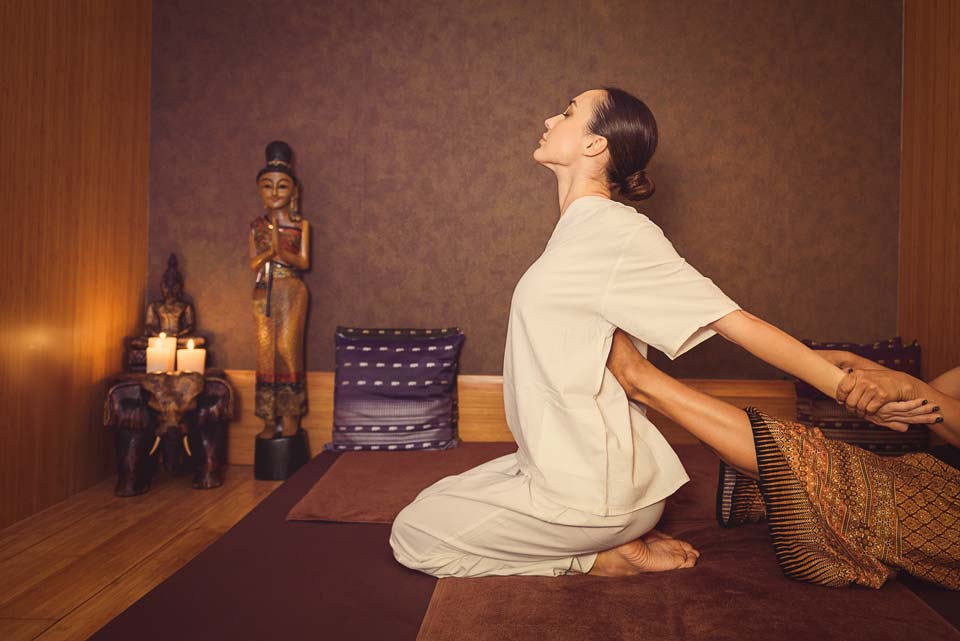 No trip to Thailand is complete without experiencing a Thai massage. It is an ancient practice that has been used in Thailand for centuries. Using elements of Ayurvedic medicine, Chinese acupressure, and yoga, Thai massage not only helps you relieve stress and tension, but it helps keep you flexible.
It is quite a unique experience because the masseuse applies her weight when she massages you, so you might feel like you've been beaten up by the end of it. Nonetheless, it is an experience that can only be had in Thailand, and there is no better place to get it than in Bangkok.
Just make sure you select a reputable one if you want an authentic massage, there are tons of "happy" massages if you know what I mean!
7. It's Affordable
One of the reasons why Bangkok is the most visited city in the world is thanks to its affordability. Unlike places in United States or Europe, everyone can afford to visit Bangkok and enjoy its culture and food.
For budget travelers, you can get by with 30 to 40 USD per day. This would include a dormitory-style bed in a hostel and dining in local restaurants, which are mostly incredible.
The city also has many modes of public transportation for travelers to get around. You can even get from Bangkok Airport to the city center for cheap!
8. Nightlife Is EPIC!
Bangkok is well known for its vibrant nightlife. Whether you want to dance the night away, enjoy some delicious street food, or simply soak in the culture, Bangkok has something for everyone.
The clubs and bars offer an incredible array of music and performance venues, with different genres ranging from hip-hop to EDM. For those looking for a more relaxed atmosphere, there are also plenty of rooftop bars and lounges where you can sit back and relax with friends while enjoying some views of the city skyline.
Late-night markets are also worth visiting in Bangkok due to their unique atmosphere and abundant street food options. These markets are great if you don't want to stay in at night but don't want to go party and drink alcohol.
Lastly, don't miss the chance to go karaoke! Karaoke is a big part of Thailand's nightlife activities! Unlike western karaoke, you rent a private room and sing to your heart's content with a group of friends. There is usually alcohol and food involved!
9. You Can Find Luxurious Hotels At A Good Price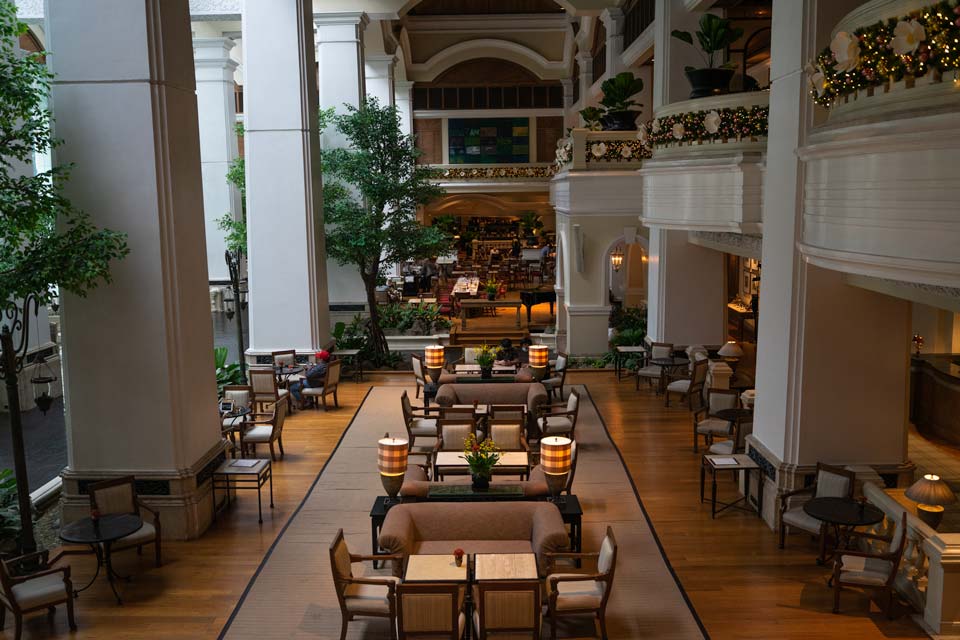 If you are a luxury traveler, Bangkok might be the perfect place to use. The city is filled with amazing five-star hotels, boutique hotels and luxurious resorts. And the best part? These accommodations are much more affordable than in other countries.
So if you are looking for a luxurious getaway in Bangkok, you can spoil yourself with room service and spa treatments without breaking the bank.
Many of these hotels are decorated with modern and traditional elements, so you can have a glimpse of Thai culture without compromising on comfort!
10. Incredible Street Food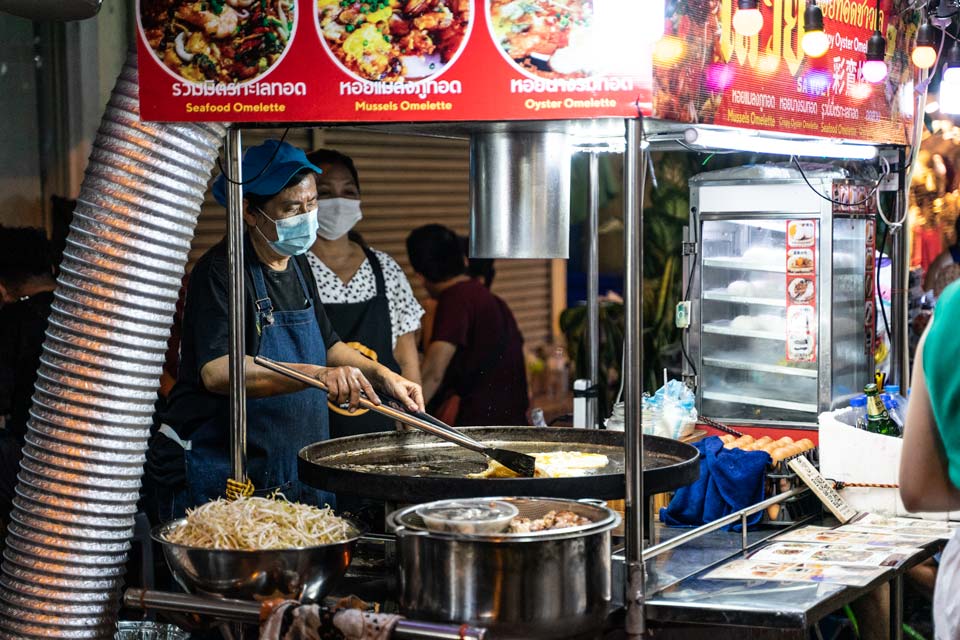 An integral part of Thai culture is its street food, and there is no better place to experience that than in Bangkok. Almost every street you go, there is at least one street vendor selling some type of delicious Thai dish.
The street food scene in Bangkok is incredibly diverse with different vendors selling different types of food. Whether you want fresh seafood, or something more traditional like Pad Thai or Som Tam (papaya salad), you can find it on the street! Bonus? Street food in Bangkok is so cheap!
But street food doesn't just stop at Thai dishes. You can find a ton of other international cuisines in Bangkok. Bangkok is an international hub and its food really shows, even in street food!
11. Some of Thailand's Best Temples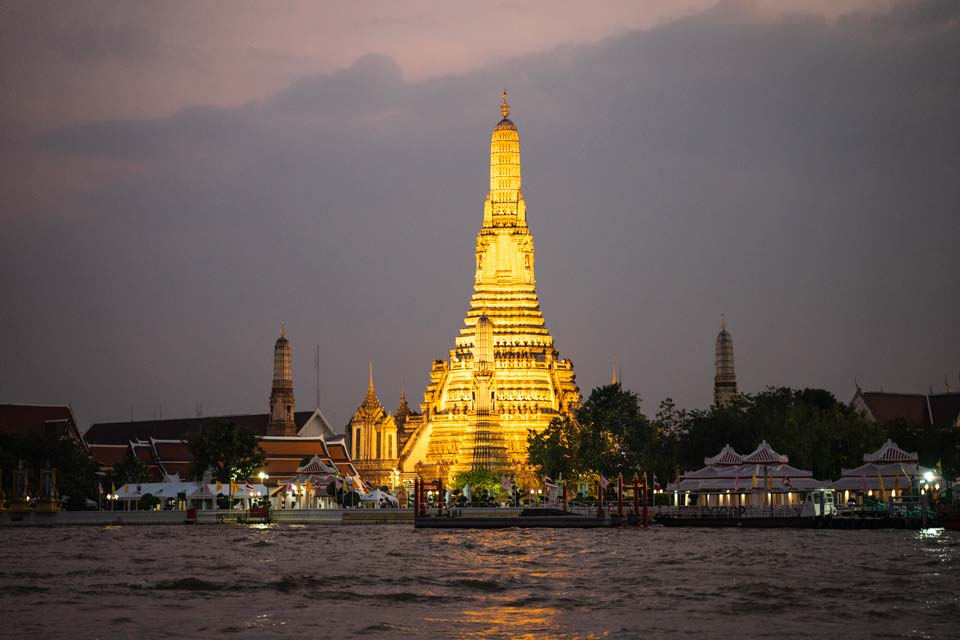 As the capital of Thailand, Bangkok is not only full of modern amenities, but also home to some of the country's most stunning temples.
The Wat Pho Temple in Bangkok is one of the most famous and oldest temples in the city. It was built in the 16th century and its iconic reclining Buddha statue is one of the most popular tourist attractions in Bangkok.
The Temple of Dawn, or Wat Arun, is an equally impressive temple located on the banks of the Chao Phraya River. It dates back to the 16th century and features amazing spires made from millions of colored tiles and bits of porcelain.
Then of course, we have the famous Wat Pra Kaeo, where you can find the iconic Emerald Buddha statue.
All of these temples have beautiful architecture, intricate decorations, colorful sculptures, and detailed statues that make them worth visiting at least once during your stay in Bangkok.
12. Beautiful Parks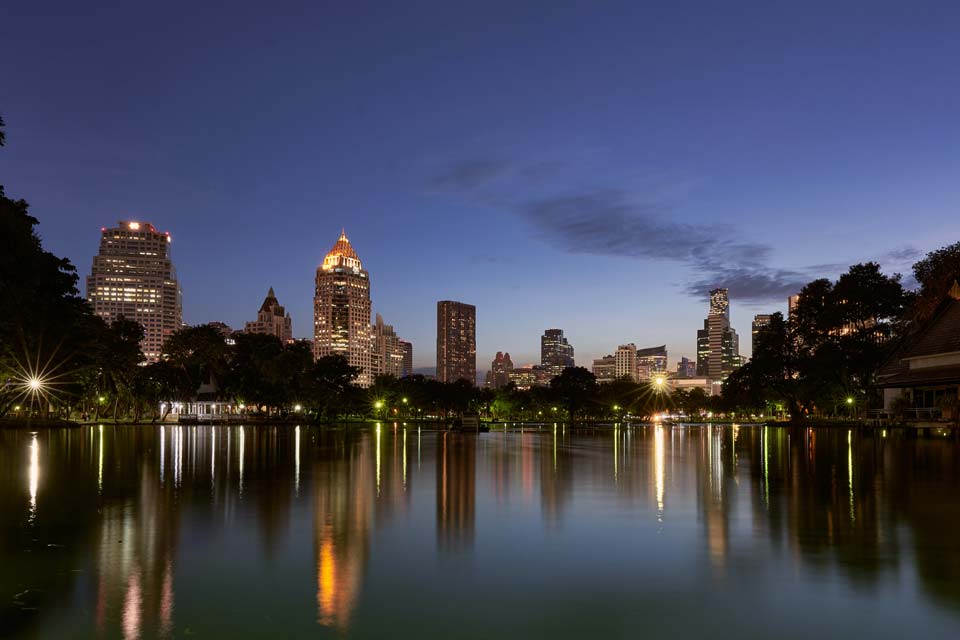 Though Bangkok isn't known for its nature and greenery, there are a few gorgeous parks in the city that offer some respite from the hustle and bustle of urban living.
The most famous park in the city is undoubtedly Lumphini Park. It's a huge park in the heart of Bangkok, filled with lush trees and landscaped gardens. There are also ponds where you can rent boats and explore the park.
The Queen Sirikit Park is another great spot to visit if you're looking for something a bit more peaceful and relaxed. This park is filled with nature trails and plenty of fountains and ponds.
13. Medical Tourism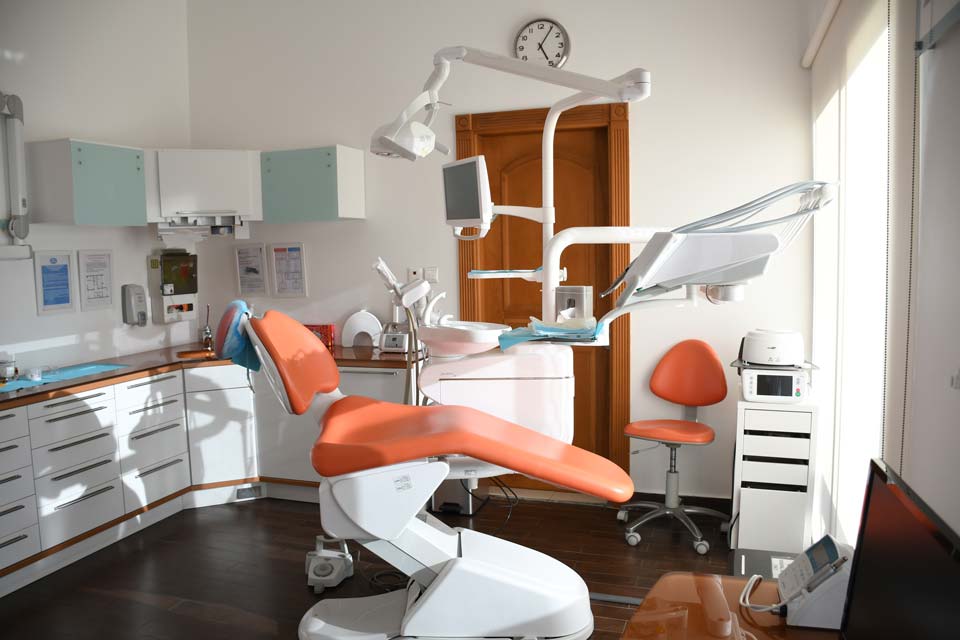 One of the reasons why people visit Bangkok is for medical tourism. Bangkok is home to some of the best hospitals and clinics in Thailand, offering high-quality treatments at a fraction of the cost compared to other countries.
The city is well-known for its cosmetic and plastic surgery, as well as its dental treatments. It is also a popular destination for medical travelers looking for fertility treatments, hair transplants and stem cell therapies.
14. Friendly Locals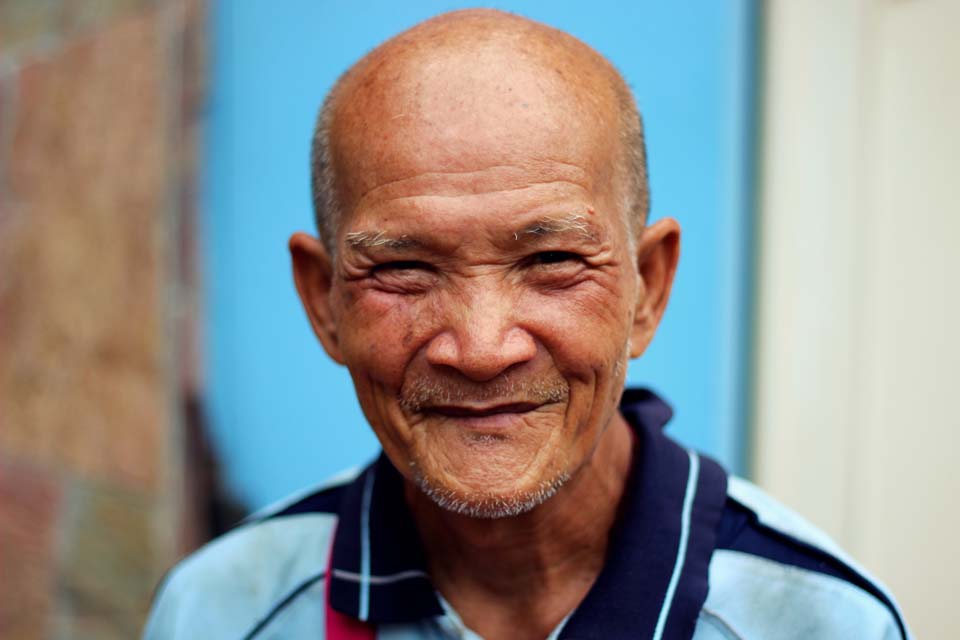 There is a reason why Thailand is known as "Land of the Smiles.' Whether you're walking down the street, shopping at a market or sitting in a restaurant, you're sure to receive warm smiles and friendly greetings from the locals.
Even when you are lost or just looking for recommendations on things to do or where to eat, the locals are usually happy to help you out! We've traveled all over the world and the hospitality of the Thai locals are simply unmatched! They are some of the kindest people you'll ever meet.
15. For the Biggest Chinatown in the World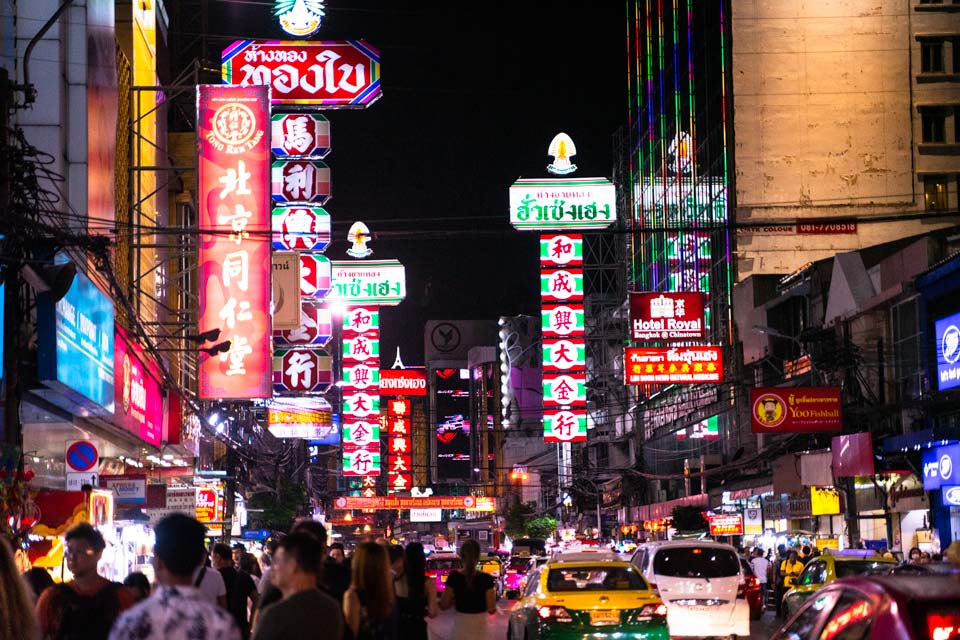 There are plenty of Chinatowns around the world, but nearly none of them is as big as the one in Chinatown. This part of the city was founded in 1782 when the city became the capital of the Rattanakosin Kingdom, attracting tons of Teochew Chinese immigrants.
Nowadays, Bangkok Chinatown is one of the most bustling parts of the city. You'll find tons of shops selling lined everything from clothes to electronics in the small narrow alleys, along with aromas from the street food stalls and vendors.
The area is one of the most popular places to visit at night. Every night (besides Mondays), the streets of Bangkok are filled with street vendors selling every type of Thai street food imaginable.
The food is delicious but what is more incredible is the atmosphere. Along with the neon signs and colorful tuk-tuks in the area, visiting Chinatown is a quintessential Bangkok experience.
---
Is Bangkok Worth it FAQs
How Many Days To Spend In Bangkok?
It is recommended that you spend at least 3 to 4 days in Bangkok. This'll give you enough time to explore all the temples, eat all the street food, and party hard at night! Bangkok is a city with endless things to do so don't worry about staying too long!
What Is Bangkok Known For?
Bangkok is a vibrant city that is known for its unique culture, delicious food, and bustling nightlife. Tourists from all over the globe come to this Thai capital to experience its many attractions, which include ancient Buddhist temples, lively street markets, and more!
Is Bangkok A Good Place To Visit?
Bangkok is considered one of the best places to visit in the world With a combination of rich history, electrifying nightlife, delicious street food, and overall affordability, Bangkok is an amazing place to travel to.
---
So, Is Bangkok Worth Visiting?
If you were not sure whether Bangkok is worth visiting, we hope you are now. Bangkok is one of the most magical places in the world. While not everyone will have a pleasant experience here, the city has plenty of stunning attractions and interesting culture.
So what are you waiting for? Pack your bags and book your flight to Bangkok!
Disclaimer: Some of the links above are affiliate links. That means if you book or make a purchase through the links, we will earn a small commission at no extra cost to you! The money will help run this site! Thank you!