Kyoto or Tokyo? Which city should you visit on your next Japan trip? These two cities are some of the most popular tourist destinations in Japan, but they each have their own unique charm.
Though these two Japanese cities share many similarities, they are also quite different in many different aspects. Some travelers might love Tokyo, but absolutely dislike Kyoto, and vice versa.
Generally speaking, visitors that prefer metropolitan cities such as New York and London will like Tokyo more. On the other hand, travelers that like small cities with lots of history and culture such as Chiang Mai or Ubud in Bali might find Kyoto more appealing.
But there are plenty more reasons why you might prefer Tokyo or Kyoto. That is why we have written this article to compare and contrast Kyoto and Tokyo, so that you can make the perfect decision about which city to visit next!
In the end, we will sum up our findings and see which city comes up triumphant in the Kyoto vs Tokyo showdown!
---
What Is Kyoto Like?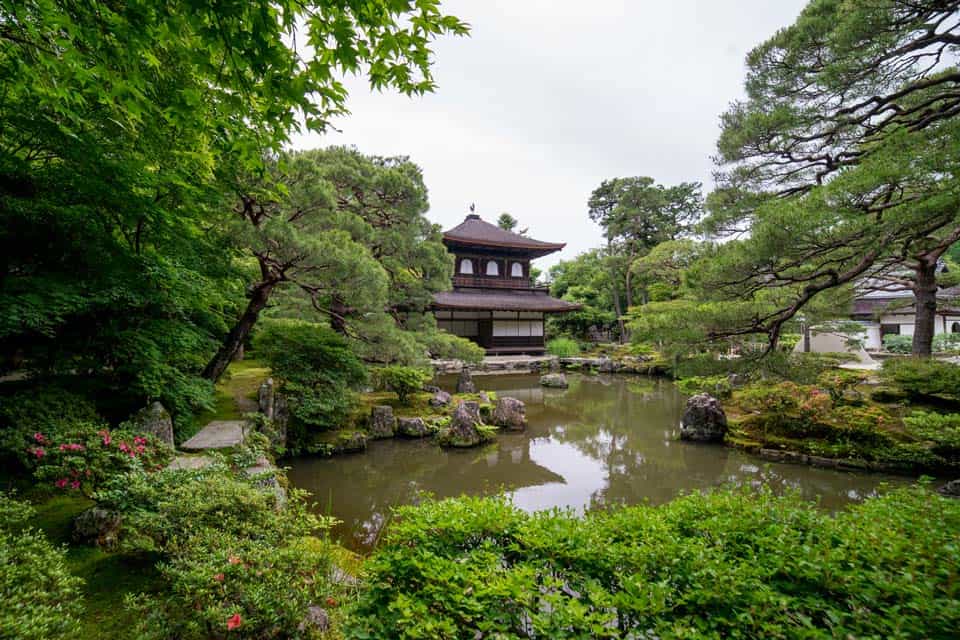 Kyoto is a stunning city located in the Kansai region of Japan. It is known for its rich cultural heritage, ancient temples, and breathtaking natural beauty. Many people did not know that Kyoto was once the capital of Japan, and in fact, it was the capital for over 1000 years. This is much longer than how long Tokyo has been the capital, which is slightly over 150 years.
As a result of the being the country's capital for such as long time, the city has plenty of traditional architecture and heritage that are unique to the region. The city is home to 17 UNESCO World Heritage Sites, many of which are old temples, shrines, gardens and landmarks that depict this city's cultural significance.
When it comes to size, Kyoto is about one-third of the size of Tokyo. This means that even though Kyoto has all the modern luxury and amenities that Tokyo has, it retains a small-town charm that might appeal to plenty of travelers. Along with its old temples and shrines, Kyoto has a very different vibe from Tokyo.
---
What Is Tokyo Like?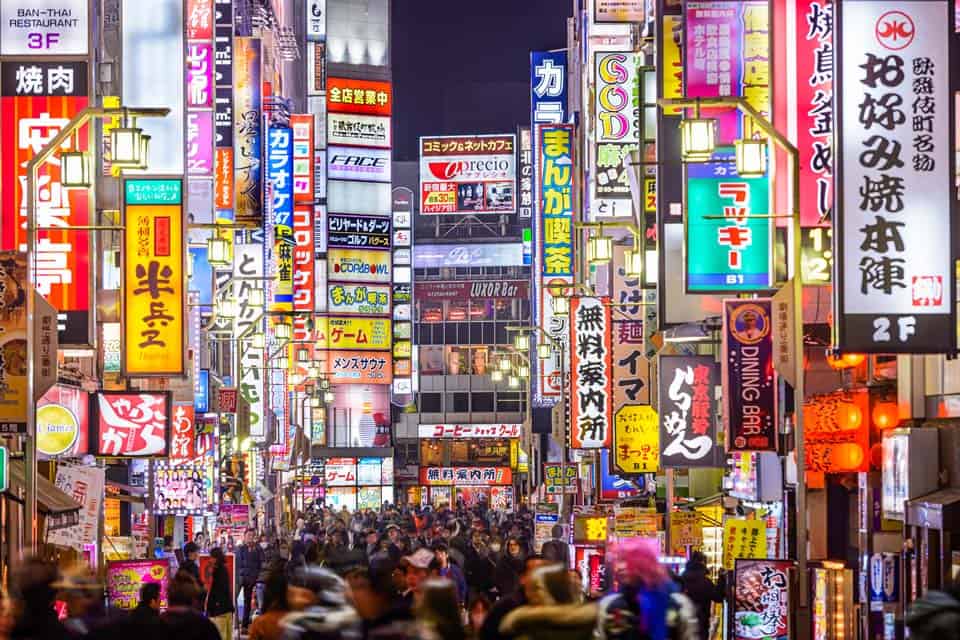 Tokyo is the capital of Japan since 1868 and has since evolved to be one of the most metropolitan and advanced cities in the world. Located in the Kanto region of Japan, Tokyo has a never-ending buzz – day and night. This lively metropolis offers something for everyone – whether it's sightseeing, shopping, or simply getting lost in its energetic streets.
The city is home to a variety of attractions ranging from ancient temples to modern skyscrapers. No matter which type of traveler you are, you'll find something in Tokyo you can enjoy.
Tokyo is at the forefront of many aspects around the world. From fashion to music and technology to food, Tokyo will surely open your eyes and give you that culture shock you might seek.
However, the residents of the city are some of the most overworked people in the world. Just walk around the city and you'll sense a level of stress that you might not want to associate with if you are on vacation.
Tokyo has its pros and cons, which we'll dive deeper into down below.
---
Kyoto vs Tokyo: How Do They Compare?
Below we are going to compare Kyoto and Tokyo in several different categories. This will give you a good understanding of which aspects each city excels in and which aspects each city might lack. In the end, we'll sum up the pros and cons and pick an overall winner!
Which City Is Cheaper?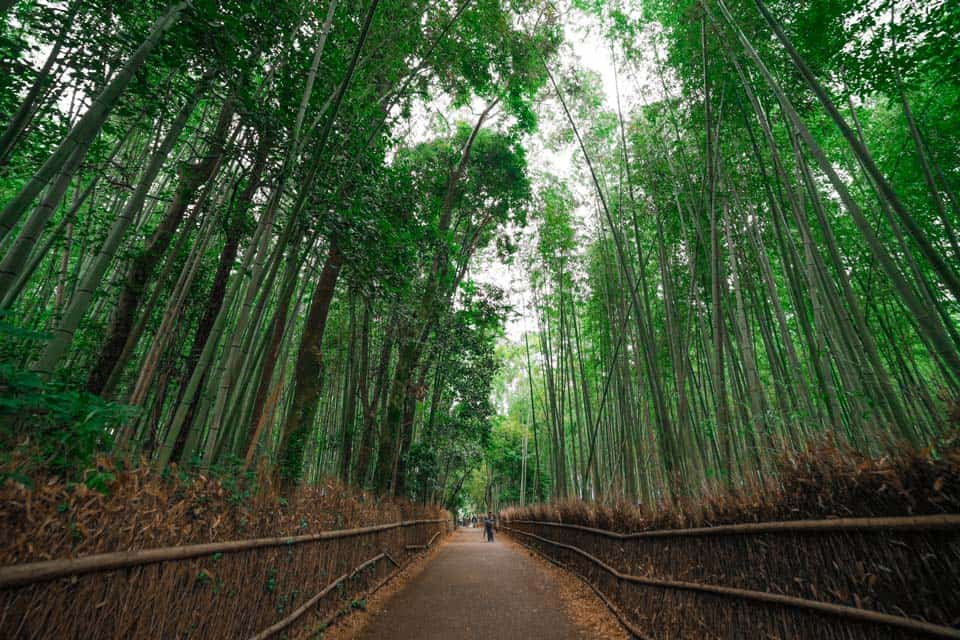 If you are visiting Japan on a budget, you might want to consider whether Kyoto or Tokyo is cheaper. Japan is not exactly one of the cheapest travel destinations in the world and saving every penny can help.
Because Tokyo is the capital of Japan, the average wage there is higher than in Kyoto. This not only brings up the average cost of living, but also attracts more people to move to Tokyo for jobs, further increasing the housing price.
As a result, travelers typically have to spend more money in Tokyo than in Kyoto. There are several categories where the cost is about the same, such as food and transport. But when it comes to attractions and accommodations, Kyoto is usually cheaper by a considerable amount.
In general, you can expect Kyoto to be about 30% or so cheaper than Tokyo.
Best City For Price:
Kyoto
Which City Has Better Tourist Attractions?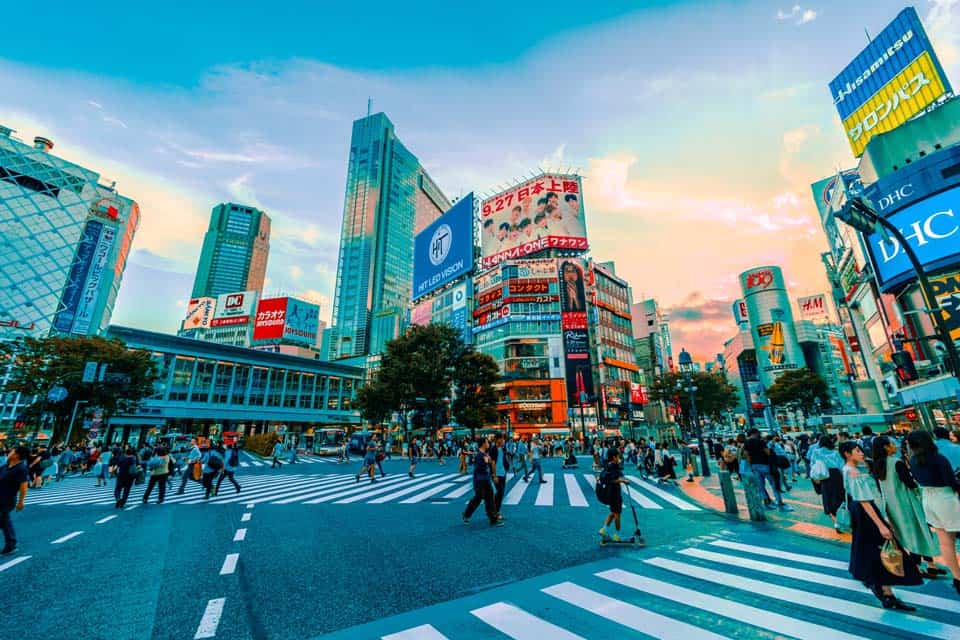 As two of the most popular cities in Japan, both Kyoto and Tokyo have plenty of tourist attractions to offer.
However, Tokyo definitely has an edge over Kyoto simply due to the variety of attractions it offers. While some travelers could even see Kyoto in one day, that would be impossible for Tokyo.
In Tokyo, cultural lovers can check out Senso-ji and Meiji Shrine. Foodies will love the hundred of Michelin-starred restaurants and numerous izakayas around the city. Pop culture (and otaku) lovers will find themselves in paradise exploring the neon lights and shops in Akihabara and Harajuku. Then of course, you have the legendary Shibuya Crossing, one of the world's busiest pedestrian crossings and a sight to behold.
In Kyoto, most of the attractions are temples and shrines, or at the very least, something related to its traditions and culture. Yes, of course, you can also find great food and nice nightlife in Kyoto, but the caliber and quantity just cannot compare to that of Tokyo.
However, Kyoto is a great base to explore other places in the Kansai region. Travelers can take a take day trip to Nara, Osaka, Kobe, and more!
City With Better Tourist Attractions:
Tokyo
Which City Is Safer?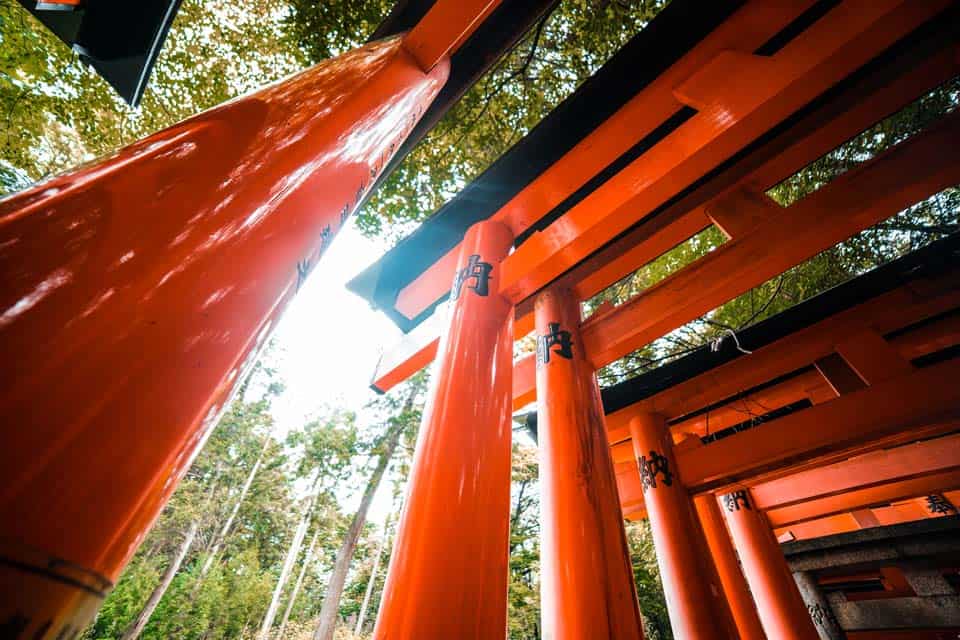 Safety is an important part of traveling, but luckily, Japan is one of the safest countries in the world. No matter if you are a solo female traveler, LGBTQ+ traveler, or a traveler of color, respect is a huge part of the culture and you'll find nothing but hospitality there.
With that said, both Kyoto and Tokyo are very safe for tourists and locals. Some have even rated Tokyo as the safest city in the world, but Kyoto has also placed number 1 in several reports. For that reason, this category is a tie.
The Safer City:
Tie
Which City Has More Culture And History?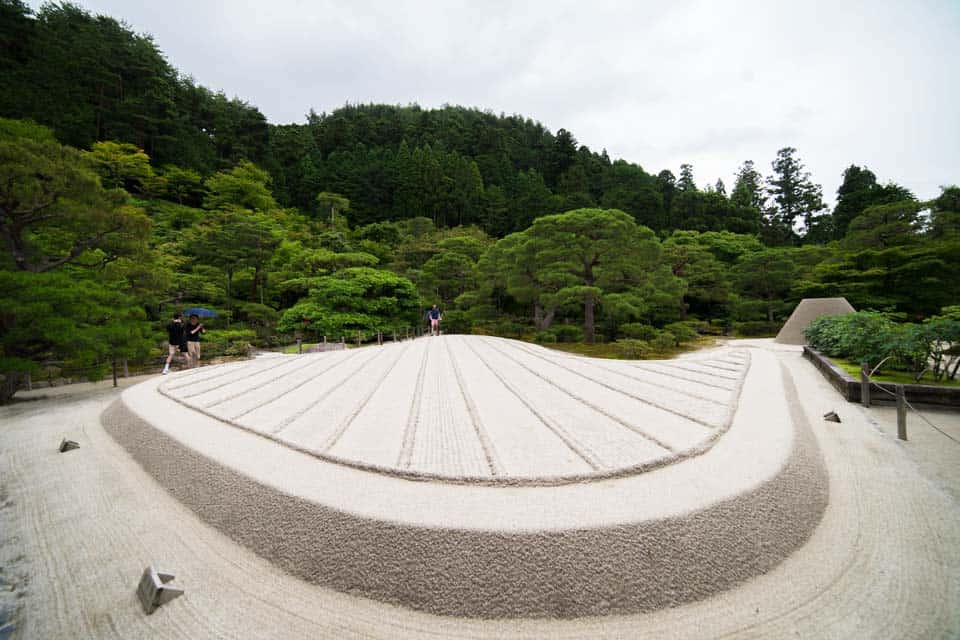 If you are visiting Japan, you'll want to discover some of its oldest traditions and culture that built the foundation of this wonderful country.
Kyoto is known as the cultural and historical heart of Japan. The city was first founded in the 7th century as Heian, but didn't become the capital of Kyoto until 794 when Emperor Kanmu relocated the capital from Nagaoka.
And between 794 to 1868, Kyoto was the capital of Japan and flourished into one of the most culturally rich cities in Japan and even the world. There are over 1,600 temples and shrines scattered around the city, each with its own story and significance. Matter of fact, the name Kyoto literally translates into capital city in Japanese.
On the other hand, Tokyo is still a fairly young city by comparison and only became Japan's capital in 1868. While it has some impressive attractions such as the aforementioned Senso-ji and Meiji Shrine, the culture and history of Tokyo just cannot compare to that of Kyoto.
All in all, if you want to steep yourself in the ancient culture and traditions of Japan, Kyoto is where you should go. The city has plenty to offer travelers looking for an authentic experience that they won't easily find elsewhere.
City With More Culture and History:
Kyoto
Which City Has Better Food and Drinks?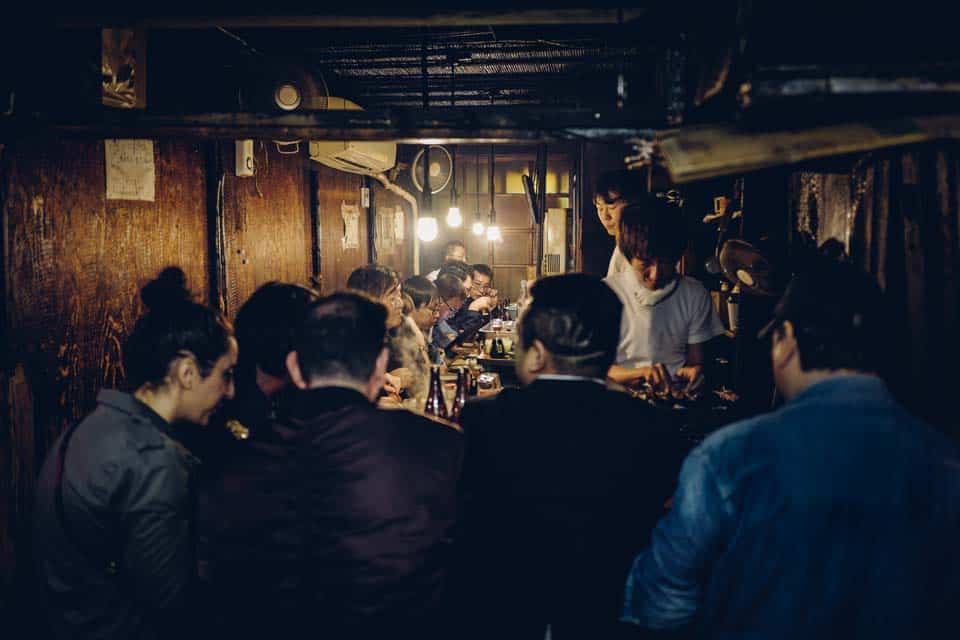 No trip to Japan is complete without indulging in some of the best dishes in Japan. Generations after generations of refining have perfected the art of Japanese cooking, providing travelers and locals with authentic flavors that cannot be easily replicated. Along with some of the freshest ingredients in the world, Japan's cuisine is like heaven in your mouth!
When it comes to food, Tokyo and Kyoto offer travelers slightly different experiences. As the capital city of Japan, the dining options in Tokyo are endless. Tokyo has the most Michelin-starred restaurants per capita in the world, plus a bunch of izakayas where visitors can try some local flavors.
Read More: 5-Day Epic Tokyo Itinerary: Best of Japan's Capital
On the other hand, Kyoto's long status as the capital city has preserved its traditional culinary styles and ingredients. Travelers will find dishes that use more basic ingredients, such as tofu, matcha, kudzu, and plenty of preserved items such as dried herrings and salt-pickled mackerel. After all, Kyoto is landlocked and fresh seafood is hard to come by, unlike in Tokyo.
Though the dishes in Kyoto might have an older history than the dishes in Tokyo, the flavor is generally not as good and diverse. Tokyo's world-leading food culture is an experience in itself, and it's one that should not be missed.
When it comes to food, both cities are amazing in their own ways. Generally speaking, the food in Tokyo is better and tastier.
City With Better Food and Drinks:
Tokyo
Which City Is Better For Shopping?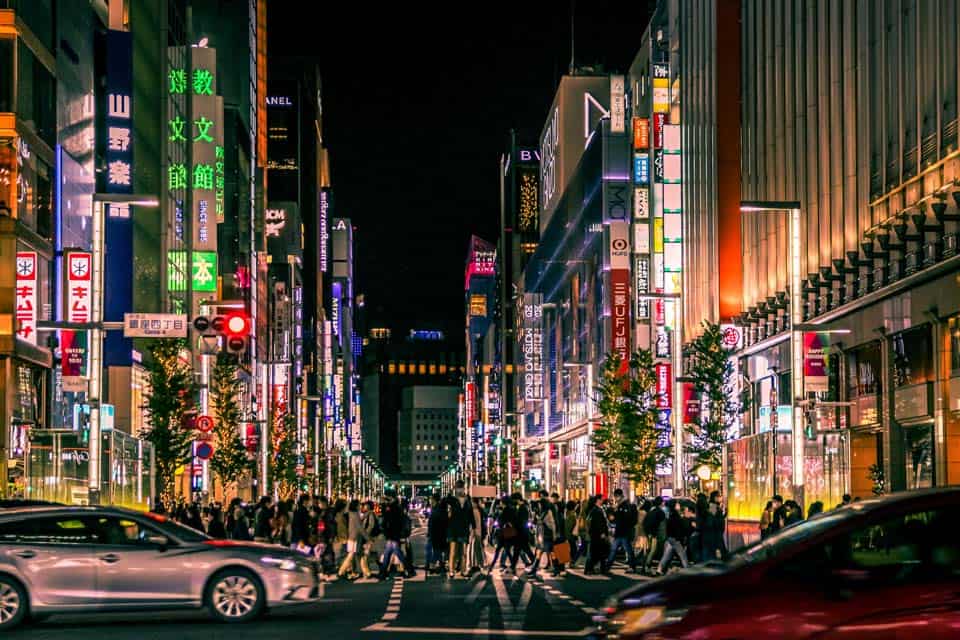 Both Kyoto and Tokyo have a wide variety of shopping establishments, from high-end shopping malls to boutique shops selling traditional arts and crafts.
In Tokyo, the main shopping district is Ginza, where visitors will find a mix of upscale boutiques and big-name brands. For travelers looking for Japanese souvenirs and traditional items, the neighborhood of Asakusa is a great place to explore. If you want to check out some of the latest electronics, then Akihabara is ideal. There are endless shopping opportunities in Tokyo.
Though Kyoto has many places to go shopping, the city is better known for its traditional crafts. The quaint streets of Gion are lined with shops selling everything from lacquerware to kimonos. Kyoto is also known for its pottery, and visitors should make sure to explore the numerous galleries and shops throughout the city. Visitors will also find many international brands and high-end stores in parts of the city, such as the Shijo Kawaramachi Shopping District.
Because of Tokyo's bigger variety of shopping opportunities, Tokyo is the better city for shopping, but visitors looking for unique Japanese souvenirs might find the traditional crafts in Kyoto more appealing.
The Better City For Shopping:
Tokyo
Which City Has Better Nightlife?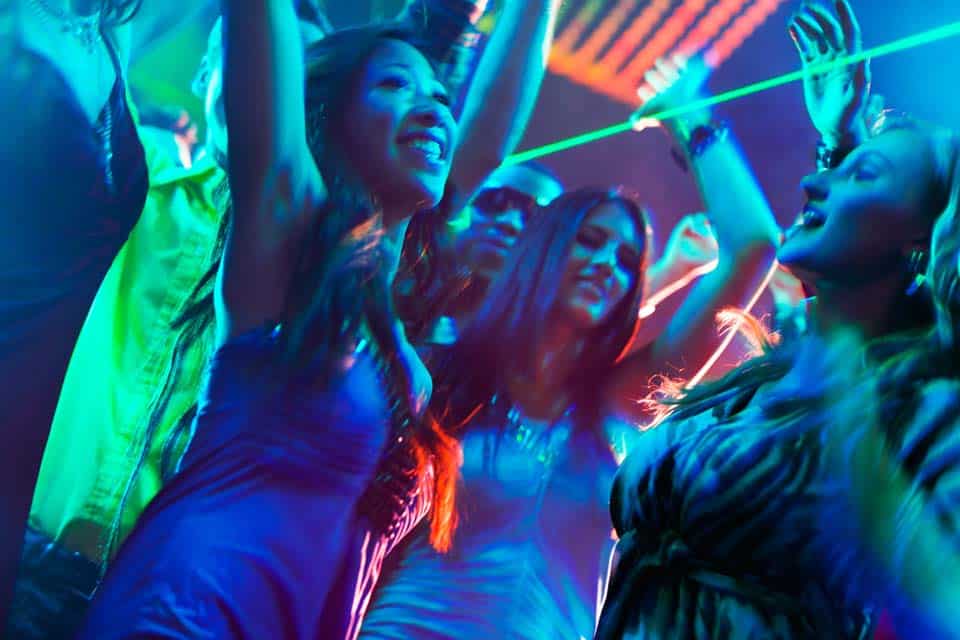 When it comes to nightlife, there is no better place to experience it in Japan than in Tokyo. The variety of nightlife venues in Tokyo is incredible. From laid-back bars to traditional izakayas and epic nightclubs, party-goers have plenty to choose from. No night in Tokyo is the same as the one before.
In Tokyo, Roppongi is a popular district among international visitors and features high-end clubs and bars. You'll find any type of music here – from EDM, hip-hop and more. Just make sure you are ready to dance until sunrise. For a more relaxed atmosphere, Shinjuku and Shibuya have plenty of options such as izakayas and more laid-back venues.
When compared to Tokyo, Kyoto simply doesn't have that many nightlife options. In a way, it is a good thing because it preserves the majestic and traditional vibes of the city, but nightlife lovers might find themselves running out of options here. Yes, there are still big nightclubs and a variety of interesting bars, but the number and quality simply cannot compare to Tokyo's.
City With Better Nightlife:
Tokyo
Which City Is Prettier?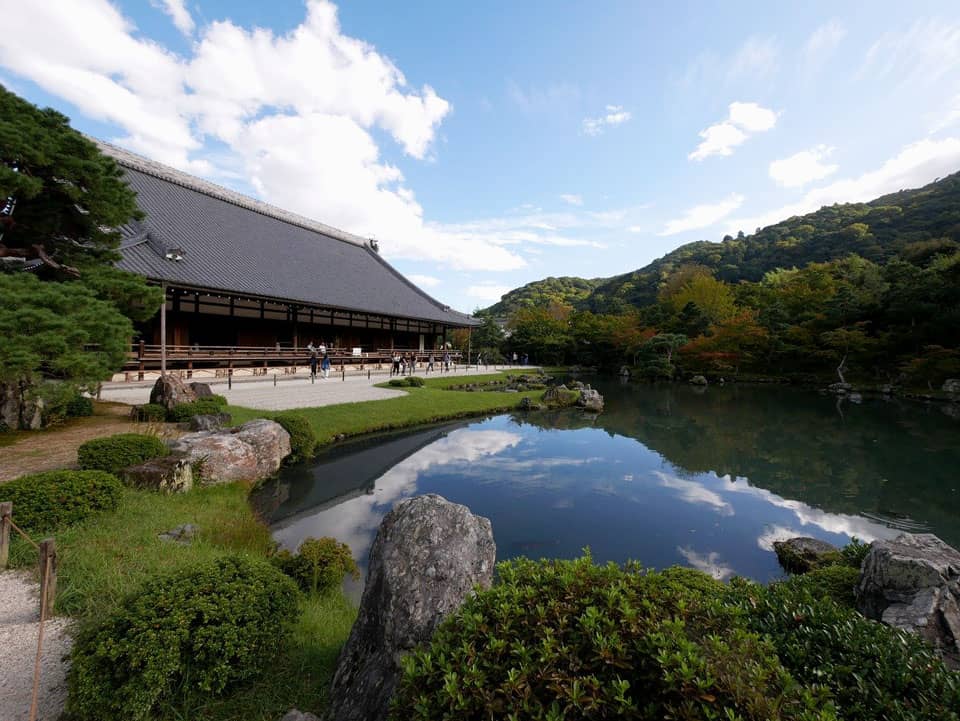 When it comes to beauty, both Tokyo and Kyoto have their own individual charms.
Tokyo is a mix of old and new – the hustle-bustle of modern skyscrapers and high-end shops contrast with the ancient shrines and temples that dot the cityscape. The vibrant colors from the neon lights at night create a vibrant atmosphere unlike anywhere else.
Tokyo has an energy that sweeps the city and engulfs everyone in it. It is a beautiful chaos that takes a few days to get used to, but most travelers will fall in love with it by the end of their trip.
Read More: How Many Days Should You Spend In Kyoto?
Kyoto, on the other hand, is much more traditional and slower-paced, with its wooden teahouses, geisha shows, and stunning temples (such as Kiyomizu-Dera Temple and Kinkaku-ji).
The streets are lined with traditional architecture and old shrines. It is almost as if you are stepping into a time machine and going a few hundred years back. The city is much smaller, and visitors can easily fall in love with its relaxed atmosphere and natural beauty.
Both cities are beautiful in their own ways, so what you think is prettier will ultimately depend on your preference. Because we are used to seeing big cities, we appreciated the beauty of Kyoto much more.
But no matter which city you decide to visit, you won't be disappointed by its aesthetics.
The Prettier City:
Kyoto
Which City Better For Living?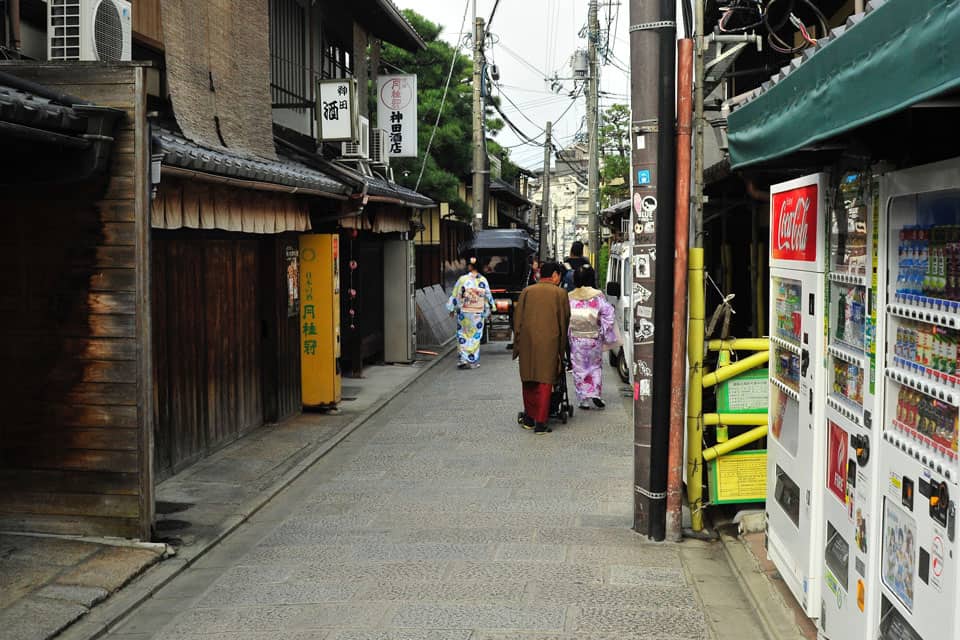 When it comes to living, both Tokyo and Kyoto have plenty to offer. Tokyo is one of the world's biggest global financial hubs and has plenty of opportunities for those looking for a job. It has an incredible infrastructure – from healthcare to transportation and education to safety. The city also has plenty of modern luxuries, something that you might desire.
Kyoto is a much smaller city when compared to Tokyo. It still has the modern luxuries and amenities that Japan is known for. However, expats are going to have a much more difficult time here looking for employment.
But if you are someone that works remotely, then definitely consider living in Kyoto over Tokyo. Its relaxed atmosphere and slower pace of life make it a great place to settle down and start a family.
Though you might earn more in Tokyo, it is typically a very stressful place to live due to the overworked culture. That is why Kyoto wins over Tokyo in this category.
The Better City For Living:
Kyoto
---
Kyoto vs TOkyo Comparison Table
To sum up everything and help you make an easier decision, here is a comparison table with all the categories discussed. Keep in mind that these are our preferences and you might find that your priorities different
| | Kyoto | Tokyo |
| --- | --- | --- |
| Price | x | |
| Tourist Attractions | | x |
| Safety | x | x |
| Culture and History | x | |
| Food And Drinks | | x |
| Shopping | | x |
| Nightlife | | x |
| Aesthetics | x | |
| For Living | x | |
---
Tokyo Vs KYoto FAQs
Is Tokyo or Kyoto Cheaper?
Generally speaking, Kyoto is cheaper than Tokyo. That is because Tokyo is the capital of Japan and the wages are typically higher, which drives up everything from housing prices to the cost of living.
Should I Spend More Time In Kyoto or Tokyo?
It is recommended that you spend more days in Tokyo than in Kyoto. Every neighborhood in Tokyo offers something different, so travelers need more time to explore the best sights. Kyoto is a much smaller city compared to Tokyo, so travelers might only need 2 days in the city to see everything.
---
Which is Better? Kyoto Vs Tokyo – Final Verdict
As you can tell, comparing these two beautiful cities in Japan is no easy task. After ten rounds of comparisons, Tokyo and Kyoto are tied. Having visited both cities ourselves, we are not surprised by this. They are our two favorite places in Japan.
The main difference is that Tokyo is bigger, busier, and has better modern luxuries in general. Kyoto has more of a traditional charm, with plenty of temples, shrines, and quaint old streets dotting the city. Which city you prefer will ultimately come down to your personal preference!
If possible, we recommend you visit both Tokyo and Kyoto!
And if you are deciding whether you should visit Osaka or Tokyo, make sure you check out our guide!
Disclaimer: Some of the links above are affiliate links. That means if you book or make a purchase through the links, we will earn a small commission at no extra cost to you! The money will help run this site! Thank you!