Not sure how many days to spend in Kyoto, Japan? Worry not. Today, we'll help you decide the optimal number of days in Kyoto to spend, based on your travel preference, the type of traveler you are, and how long is your entire Japan vacation.
As we all know, traveling in Japan is expensive. A week's trip can easily set you back a few thousand dollars. That is why it is so important to have a perfect Japan itinerary and not overstay in any cities.
Two of the most frequently asked question I get about Kyoto are "How many days in Kyoto?" and "How long should I stay in Kyoto?"
And after visiting Kyoto many times, one of my favorite cities in Japan, I'm here to show you how much time you should spend in Kyoto!
---
How To Days In Kyoto Is Enough?
Generally speaking, we recommend you to spend at least 2 to 3 days in Kyoto. This gives you enough time to visit the major tourist sites like Fushimi Inari Taisha, Kinkaku-ji Temple (Golden Pavilion), Gion District, Kiyomizu-dera Temple, and Arashiyama Bamboo Grove, and also experience the local cuisine and culture.
If you really want an in-depth understanding of Kyoto and its culture, you can spend up to weeks here, exploring the hundreds of treasures scattered around the city. However, for the majority of tourists, two to three days in Kyoto is definitely enough time.
---
How To Decide How Many Days In Kyoto To Stay?
Though Kyoto is not a huge city, there is an abundance of amazing attractions in Kyoto. From the numerous UNESCO World Heritage Sites to beautiful bamboo forests, deciding how many days to spend in Kyoto ultimately comes down to how much you want to see.
Unlike deciding how long to stay in Osaka, deciding how long to stay in Kyoto is a little easier. Kyoto is the cultural capital of Japan. It has an extremely high concentration of historic sites, temples, and shrines. However, Kyoto's nightlife and food options just cannot compare to Tokyo or Osaka.
Here are some of the things you should consider when deciding how many days in Kyoto to spend.
Do You Plan On Partying At Night In Kyoto?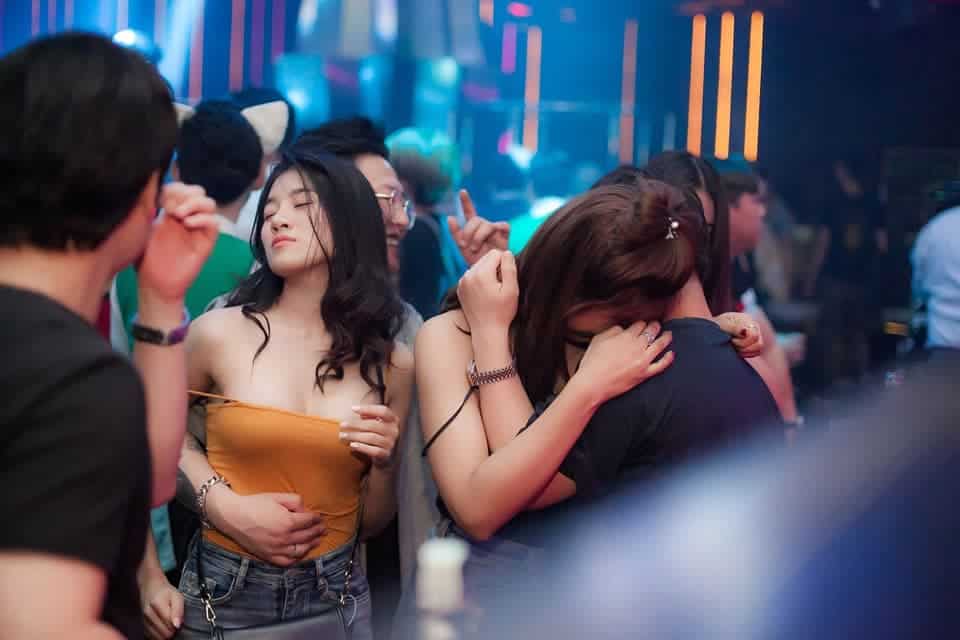 Kyoto might not be famed for its nightlife, especially when compared to Osaka or Tokyo. However, travelers can definitely still find plenty of fun things to do in Kyoto at night, especially if you are into drinking, eating, and partying.
Kyoto is filled with traditional izakayas, an informal Japanese bar where you can drink (usually sake) and mingle with the locals. Afterward, you can head to one of the nightclubs in Kyoto – World Kyoto is our personal favorite.
But if you intend on going out at night, you'll most likely going to wake up with a hangover and not be very productive in terms of sightseeing the next day. For that reason, you might want to add an extra day to your itinerary in that case.
Do You Plan On Taking Day Trips?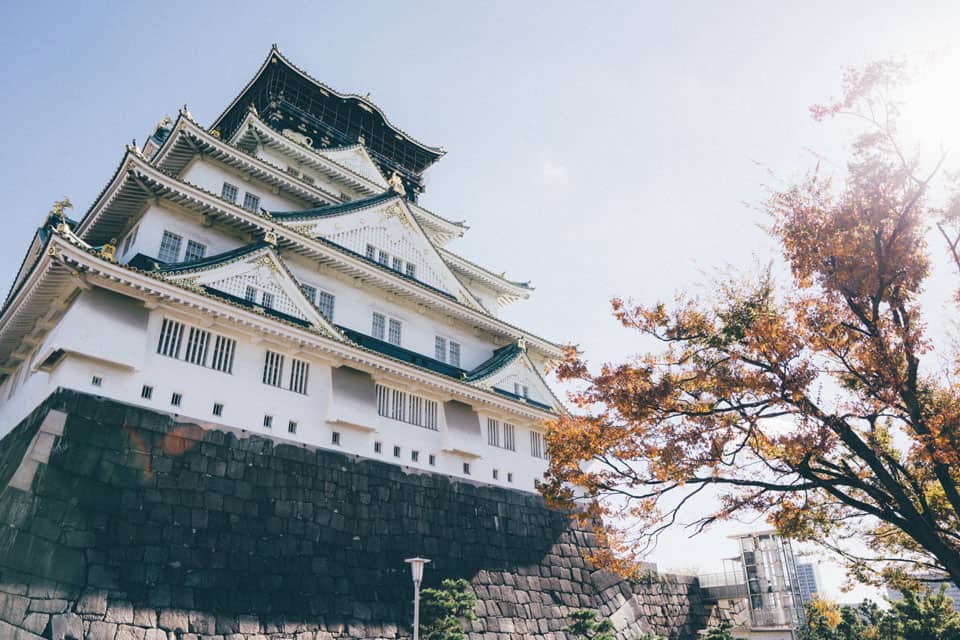 Kyoto's incredible location in the Kansai region of Japan means that travelers can explore the rest of the region very easily. From Kyoto, travelers can go to Nara, Osaka, Kobe, and Hiroshima with ease using Japan's famous Shinkansen (bullet train).
However, if you want to take day trips, which you definitely want to, then make sure you allot extra days depending on the number of day trips you plan on taking.
💪 Pro Tip: If you are planning on using the Shinkansen in Japan, make sure you have the JR Pass. This can save you tons of money, especially if you will be using it frequently.
Are You A Slow Traveler?
Kyoto is a very picturesque and relaxing environment, and many travelers tend to spend longer than intended because the atmosphere just makes them want to slow down. If you are someone that tends to travel slower, then you'll want to have at least 3 days in Kyoto, possibly even 4.
Are You Visiting Other Cities In Japan?
If you are reading this because you don't know whether you should spend more time in Tokyo, Osaka, and other cities in Japan or Kyoto, don't worry. This happens to almost everyone on their trip to Japan.
If you have a tight schedule, we recommend only spending two full days in Kyoto. That'll be enough time to explore its sites and landmarks.
If you are deciding whether you should spend your extra days in Kyoto or Tokyo, go for Tokyo. If you are deciding whether you should spend more in Kyoto or Osaka, we personally like Kyoto more because of its laid-back vibe.
---
Suggested Kyoto Itineraries
1 Day in Kyoto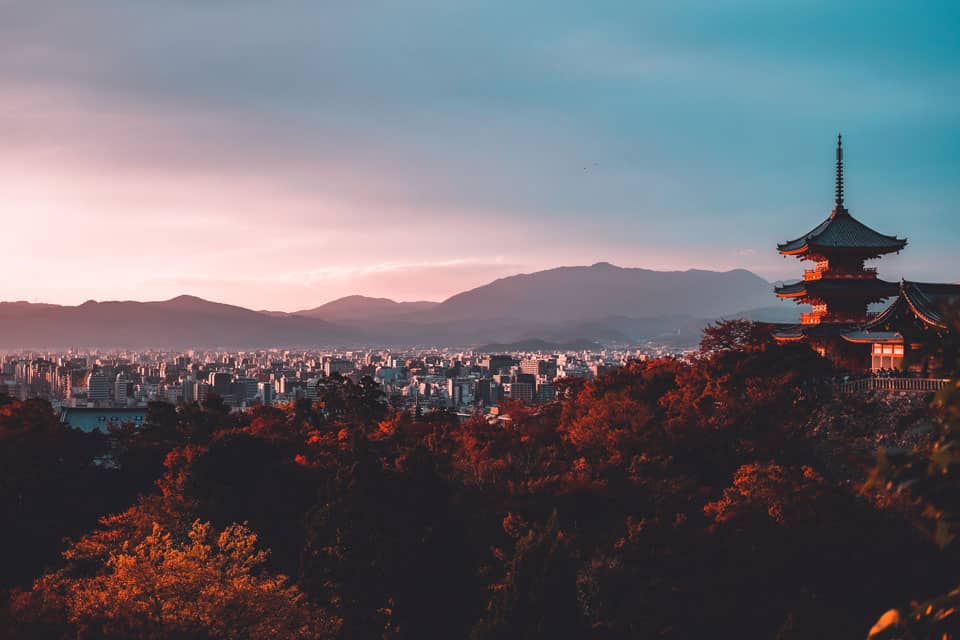 Let me start by saying that 1 day in Kyoto is just not enough, but sometimes you just have to make do with the amount of time you have.
Kyoto is known as the Japan's cultural capital. Filled with beautiful UNESCO World Heritage Sites, amazing temples, and well-preserved traditional places, you will only see a fraction of them in just one day.
If you are on a day trip to Kyoto or only have 1 day to spend, I am afraid you won't be able to get a good understanding of why Kyoto is such an incredible city in Japan.
Though you will be able to see some of the most popular tourist attractions such as the Arashiyama Bamboo Forest, Fushimi Inari Taisha, Kinkaku-ji and the Gion District, the cultural atmosphere can only be felt after staying for a few days.
2 Days in Kyoto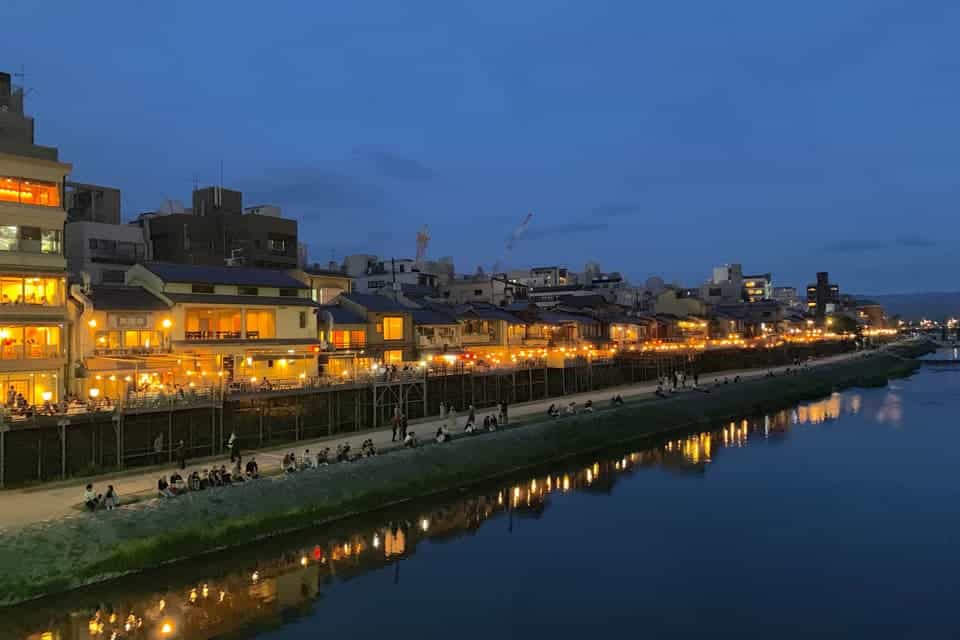 We recommend you spend at least 2 days in Kyoto. In two days, you have just enough time to cover all the best things to do in Kyoto:
Arashiyama Bamboo Forest
Nishiki Market
Fushimi Inari Taisha Shrine
Kinkaku-ji Temple
Ginkaku-ji Temple
Kiyomizu-Dera Temple
Your itinerary will be packed if you just have 2 days in Kyoto. From the early morning to the night, you will be hopping from one attraction to another, with very few breaks in between.
Want to casually stroll along the Kamogawa River at night? Nope, can't do that. You have to visit the Gion Corner for a show with geishas. Want to watch the sunset at Fushimi Inari Taisha? Nope, you have to go to the Gion District.
You will be so rushed that you simply won't be able to fully appreciate the beauty of Kyoto, which requires a little bit of presence and time.
3 Days in Kyoto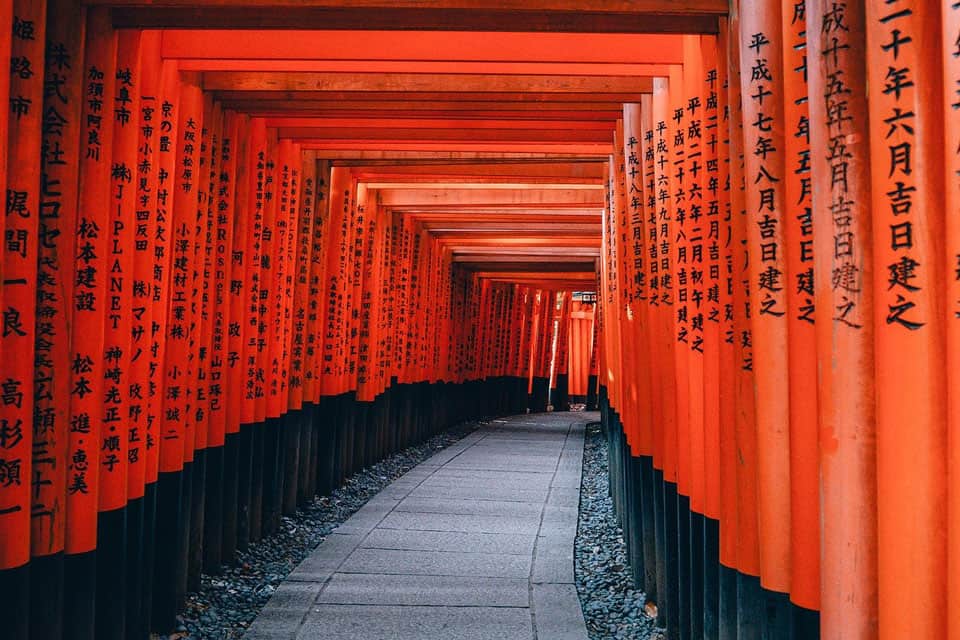 How many days do you need in Kyoto to appreciate it? We would say 3.
3 days in Kyoto is enough time to see the main attractions of Kyoto without rushing through all of them. You might even have extra time to revisit some of the ones you like, such as the delicious food market in Kyoto called Nishiki Market.
You will have time to spend a night sitting in one of Kyoto's onsens, experiencing a tradition unique to Japan. (I highly recommend Tenzan-no-yu Onsen!) You can indulge in more experiences, such as a tea ceremony or enjoying a show at Gion Corner.
You will start having glimpses into the local lives here. The drastic difference between Japanese culture and Western culture will start becoming transparent to you. If you are visiting Kyoto during the cherry blossom season, you get the chance to fully enjoy the magical scenery and atmosphere.
4 or More Days in Kyoto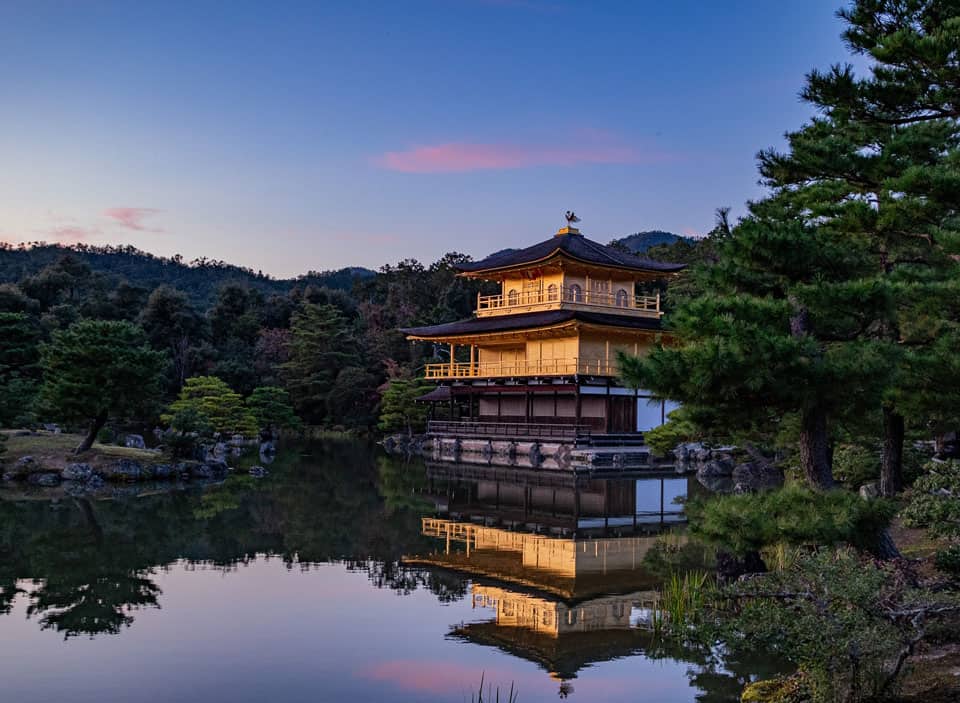 If you are spending 4 or more days in Kyoto, you are either a slow traveler or want to do some side trips from Kyoto. There is nothing wrong with spending that much time in Kyoto. In fact, it is a great opportunity to visit some of the off-the-beaten-path attractions in Kyoto, try some traditional izakayas, or even meet some locals!
The initial excitement will definitely wear off after 4 days in Kyoto. That is why I recommend you to do day trips if you are spending that many nights in Kyoto.
Best Day Trips from Kyoto
Kyoto's strategic location in the Kansai region means that you will have easy access to other great cities. The best day trips from Kyoto are Osaka, Nara, Kobe, Hiroshima, and Tokyo.

Hiroshima and Tokyo are located far away from Kyoto. You should only consider doing day trips to them if you plan on taking the expensive but hasty bullet trains. These bullet trains are called Shinkansen and some are free to take if you have the JR Rail Pass.
Osaka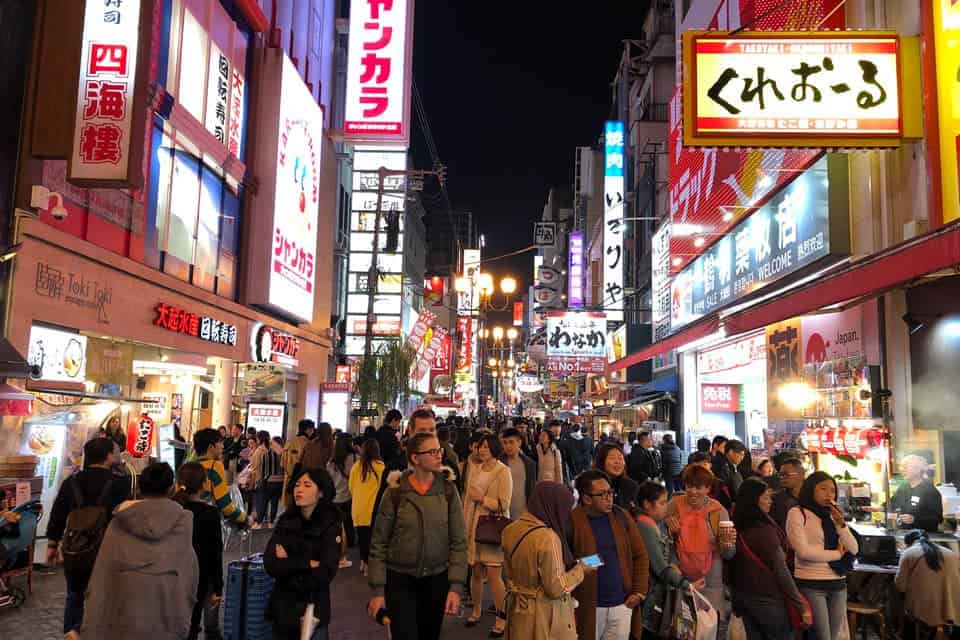 If you are a shopaholic, nightlife-lover, or a foodie, Osaka is the perfect place for you. Located about an hour away from Kyoto, a day trip from Kyoto to Osaka is very doable.
Though it is easy to take a day trip to Osaka, I wouldn't recommend it. Why? Because 1 day in Osaka is simply not enough.
Osaka is one of the most popular tourist destinations in Japan and it requires a minimum of 2 or 3 days to cover the basics. The nightlife in Osaka is also some of the best in Japan and it's hard to experience it if you are not staying a night in Osaka.
Nara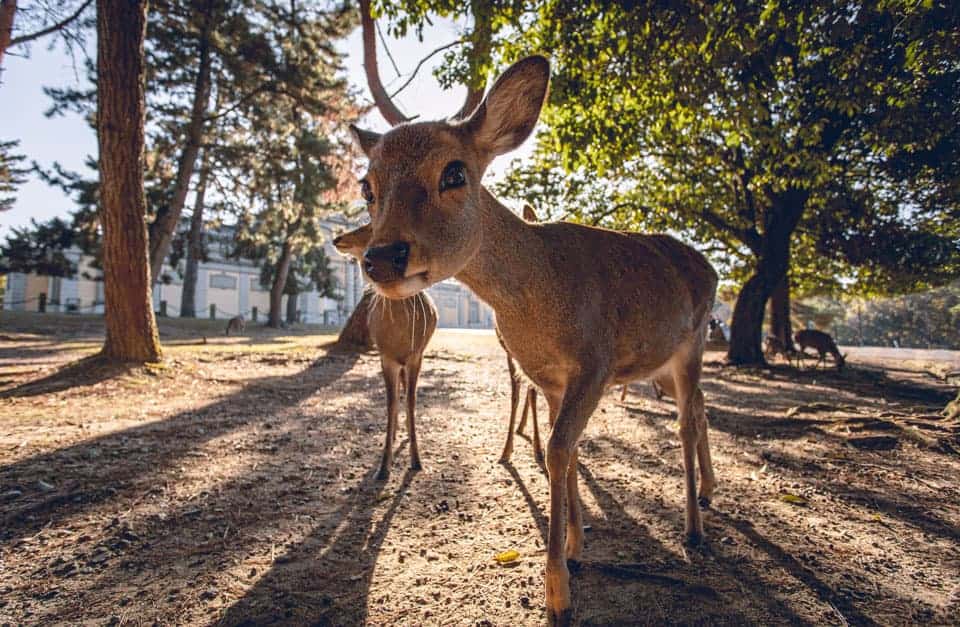 A visit to Nara is a must on any Japan itinerary. As the old capital of Japan, Nara is filled with UNESCO World Heritage treasures such as ancient Buddhist temples and shrines.
The best part about Nara is definitely Nara Park. A massive park with wild deers that harass (I mean bow) to visitors, Nara Park is a unique attraction you can't miss in Japan.
Luckily for you, a day trip to Nara from Kyoto is very easy. It takes about an hour on the train to arrive from Kyoto. Unlike Osaka where it takes several days to explore, Nara can be easily done in a day.
If you stay more than 4 days in Kyoto, you must add Nara to your itinerary!
Kobe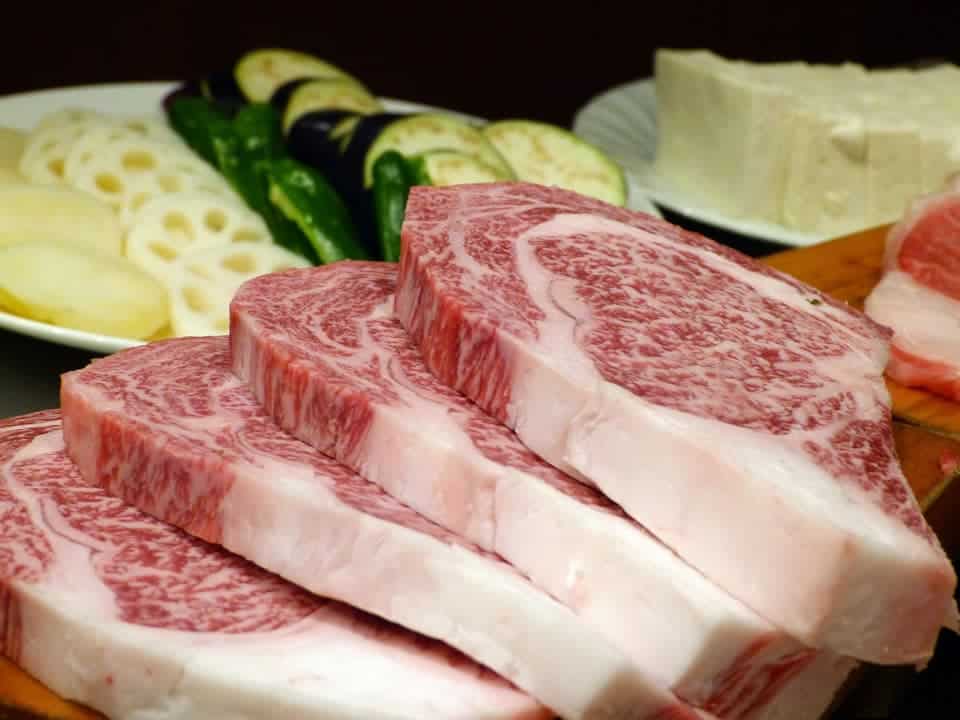 Kobe is a port city located about an hour and a half from Kyoto.
Home of the freshest Kobe beef, travelers come from all over the world to try this Japanese delicacy. A type of Wagyu beef, Kobe beef is said to be the tastiest beef in the entire planet.
If you weren't able to get an onsen experience in Kyoto, Kobe is the home to one of the best onsen in Japan called Arima Onsen. An entire town is built around this impressive onsen. It is the perfect spot for a relaxing weekend getaway!
Hiroshima (via Shinkansen)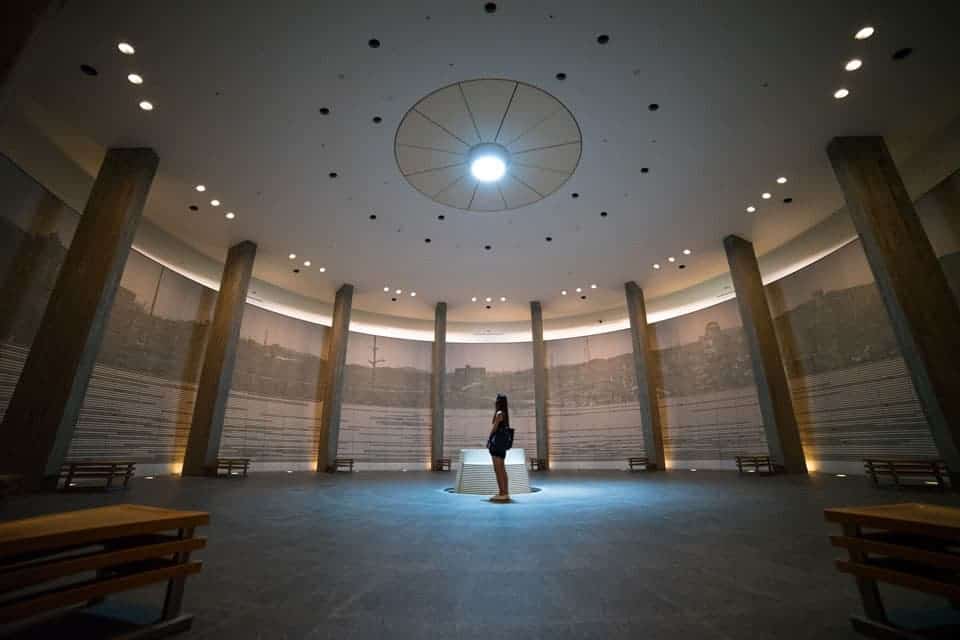 Hiroshima is a historic city located 310 kilometers west of Kyoto. The only possible way to do a day trip to Hiroshima from Kyoto is by taking the shinkansen (bullet train). Even then, the trip from Kyoto to Hiroshima will take about 2.5 hours one way.
The shinkansen must pass through Osaka before going to Hiroshima. If you are planning on staying in Osaka, you should wait to do a day trip to Hiroshima from Osaka instead.
If you have the JR Rail Pass, the shinkansen is free.
As one of the cities where the atomic bomb was dropped in World War II, Hiroshima is a historic city with much evidence of the past. The Hiroshima Peace Memorial Museum and the Atomic Bomb Dome are two attractions you can't miss when you visit Hiroshima.
If you have some extra time, visit the beautiful island of Miyajima!
Tokyo (via Shinkansen)
Though it is technically feasible to do a day trip to Tokyo from Kyoto via the Shinkansen, I wouldn't recommend doing so. As Japan's capital, Tokyo is loaded with some of the best attractions in Japan.
You wouldn't want to spend a few hours there when you could be spending a few days or a week!
---
Where To Stay In Kyoto To Maximize Your Days In Kyoto
Best Hostel In Kyoto – K's House Kyoto Backpacker Hostel
If you are looking for a proper backpacker hostel, look no further. K's House Kyoto Backpacker Hostel is probably the best hostel in Kyoto. Featuring beautiful common areas and spacious dormitory rooms, you get such a good value for a low price. The hostel is also attached to a bar where you can meet international travelers and share your stories over a drink!
---
---
Best Luxury Hotel In Kyoto – Dormy Inn Premium Kyoto Ekimae Natural Hot Spring
Dormy Inn Premium Kyoto takes advantage of the rich natural hot springs (onsens) Japan is known for. Featuring several natural hot springs (one on the roof terrace), guests can properly relax after a long day in Kyoto. If they don't like onsens, just lay down on their super soft and comfortable beds!
---
Visiting Kyoto FAQs
Is 3 Days Enough In Kyoto?
3 days is the perfect number of days to spend in Kyoto. You'll have enough time to enjoy all of the main sights in Kyoto without having to rush.
Is 4 Days Enough In Kyoto?
4 days is plenty of time to spend in the "Cultural Capital of Japan". Without a doubt, you'll see all of the main attractions in the city, and you might even have enough time to take a day trip or two.
Is 2 Days Enough In Kyoto?
2 days is just enough time for Kyoto. You won't have time to explore off the beaten path, but you'll have just enough time to see all of the best places in Kyoto. 2 days in Kyoto could be a little stressful.
When Is The Best Time To Visit Kyoto?
The best times to visit Kyoto are from March to May and from September to November when the weather is at its mildest. In March and April, you can experience the gorgeous cherry blossom season. In October and November, you can witness the vibrant autumn foliage.
How Many Days Do You Need in Osaka and Kyoto?
We recommend you to spend at least 5 days in Osaka and Kyoto, splitting it 2 and 2 with 1 day for traveling. This will give you enough time to explore the main sights of both cities without spending too long in one place.
---
Like this post? Don't forget to save it on Pinterest!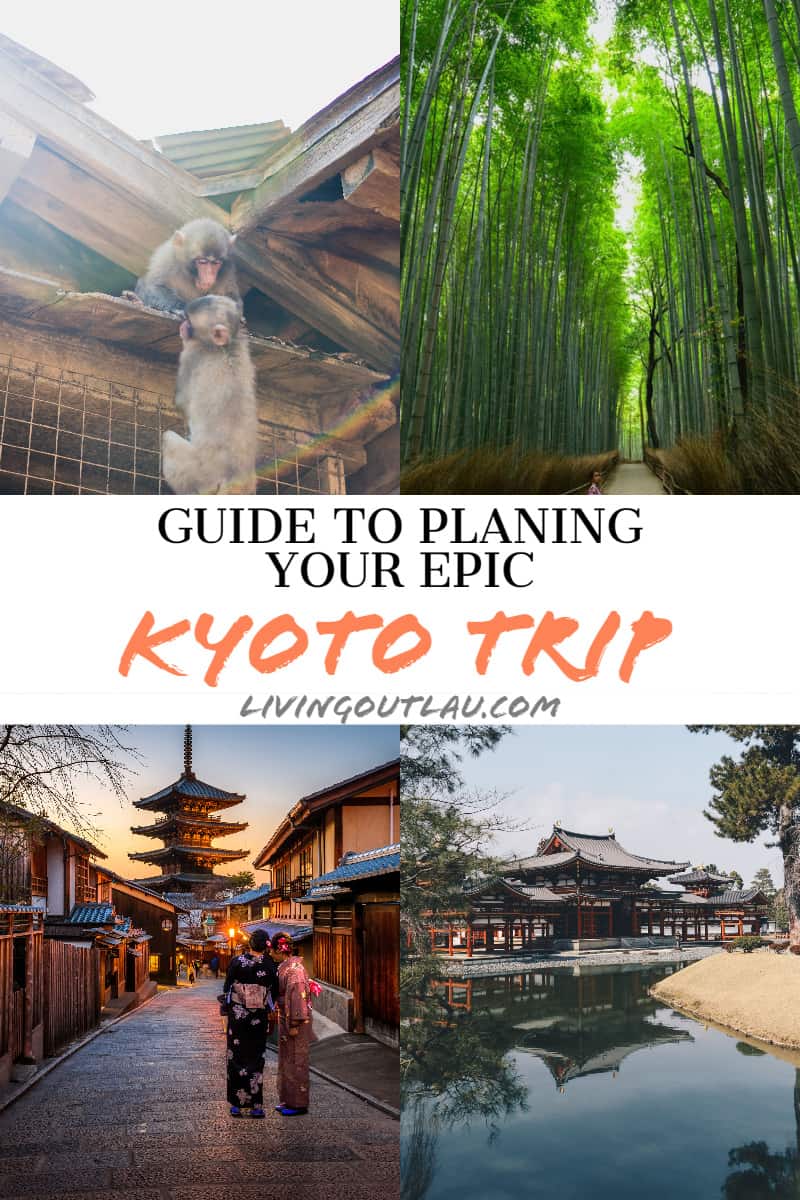 ---
So, How Many Days In Kyoto Is Enough?
As you can see, spending two to three days in Kyoto is generally enough for sightseeing. However, if you are someone that travels slowly, parties a lot, or would like to take day trips from Kyoto, then you might want to spend extra time.
This concludes our guide to how many days in Kyoto to stay! I hope it helped you determine how many nights in Kyoto to spend!
Disclaimer: Some of the links above are affiliate links. That means if you book or make a purchase through the links, we will earn a small commission at no extra cost to you! The money will help run this site! Thank you!