Nara is famously known as Japan's magical city of deers, a place where deers freely roam the parks of Nara. But what many people don't know is that Nara was Japan's capital at one point in time. It was the most powerful city in Japan.
Our Nara day trip itinerary will take you on a journey to explore the history of Nara as well as seeing some of the magical deers that every traveler raves about!
Without further ado, let's see what you will be doing in Nara in one day!
How Long To Spend in Nara?
How long to spend in Nara?
If you are considering doing a day trip to Nara, you are probably wondering if you can see all of Nara in one day.
The answer is YES!
The best attractions of Nara are concentrated in a small area and you can see all of them in just 1 day.
But if you do want to stay for more than 1 day in Nara, you won't run out of things to do in the city. There are other attractions that are worth seeing other than the things on this one day Nara itinerary.
From Kyoto to Nara Day Trip
Taking a day trip from Kyoto to Nara is one of the most popular options to visit Nara. From Kyoto, the cultural capital of Japan, it only takes about an hour to arrive in Nara via the train.
The easiest option to get from Kyoto to Nara is with the JR Nara Line. Visitors taking the JR Nara Line can get the train from Kyoto station or Tofukuji station, whichever is more convenient, to JR Nara station. The journey takes about an hour (depending on if you are taking the express or local train) and it cost 720 yen.
However, visitors with the JR Rail Pass can take any JR Rail Line, such as the JR Nara Line, for free.
There are 4 types of trains on the JR Nara Line, the local, regional rapid, rapid, and Miyakoji rapid. Any of those four types of trains will take you to Nara Station because it is the last stop on the line. Take the most express one if you can.
The second option to go from Kyoto to Nara is via the Kintetsu-Kyoto. Owned by a different company, your JR Rail Pass will not work for the Kintetsu trains. The Kintetsu Express train costs 640 yen and takes about 45 minutes to arrive in Kintetsu-Nara Station, a place there is more optimal than the JR Nara Station. 
However, if you do plan on taking the Kintetsu-Kyoto Line, make sure you don't take the Limited Express Kintetsu. The Limited Express Kintetsu, though a little faster, will cost you 1160 yen! You need to save every penny you can when traveling in Japan!
From Osaka to Nara Day Trip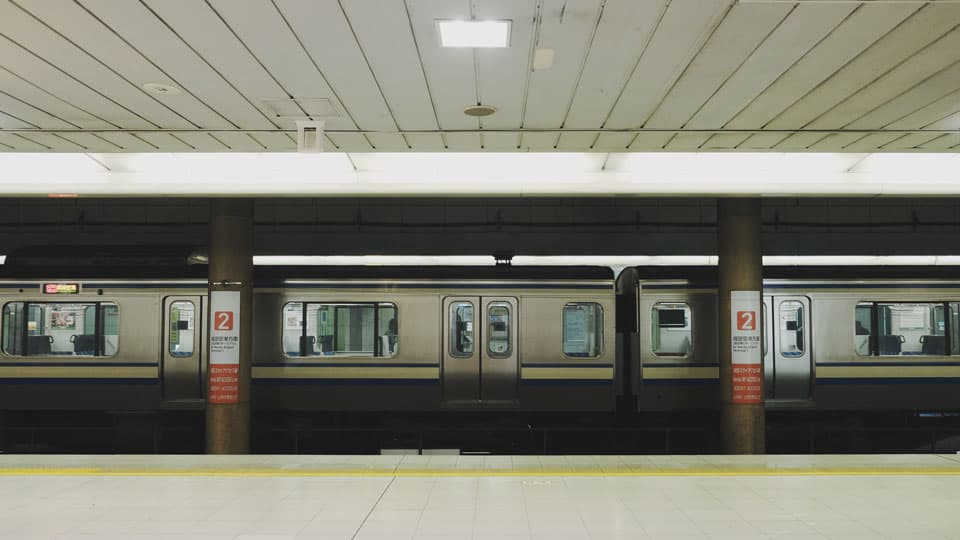 Taking an Osaka to Nara day trip is as easy as taking one from Kyoto. The JR Yamatoji Line passes through Nara Station and many of the stations in Osaka, make it a perfect transit option for a Nara day trip.
Similar to the JR Nara Line that takes you from Kyoto to Nara, the JR Yamatoji Line also has express and local trains. The fastest of which is the Yamatoji Rapid Service Line. The Yamatoji Rapid Service connects both the Osaka Loop Line and the regular Yamatoji Line, making it very convenient and fast for travelers wanting to visit Nara for one day.
You won't even have to switch trains if you are traveling on the Yamatoji Rapid Service train from Osaka.
The JR Osaka Loop Line and any Yamatoji Line are covered by the JR Rail Pass. 
From Tokyo to Nara Day Trip
If you intend on visiting Nara, I highly recommend you doing a day trip from Osaka or Kyoto. 
Taking a day trip from Tokyo to Nara is no easy task. Over 350 km apart, it is impossible to take a local train and have any time left to spend in Nara. This is a day trip to Nara guide, not a one day on a Japanese train guide. But luckily for you, Japan is filled with these wonderful things called shinkansen (bullet trains). 
There is no shinkansen from Tokyo to Nara but there is a shinkansen from Tokyo to Kyoto. There are 3 types of shinkansen that goes from Tokyo to Kyoto: the Nozomi, the Hikari, and the Kodama.
Only the Hikari and the Kodama are covered by the JR Rail Pass. Don't take the Kodama because it takes about 4 hours to arrive in Kyoto. The Hikari takes only 2 hours and 40 minutes. The Nozomi is the fastest at 2 hours and 20 minutes but is not covered by the JR Rail Pass. All the shinkansens cost 13,080 yen without the JR Rail pass. 
That's why I highly recommend getting the JR Rail Pass, especially if you are going to visit Nara from Tokyo.
Once you arrive in Kyoto, just follow the instructions above on how to get to Nara from Kyoto.
This interactive map contains all the things to do in the 1 day Nara itinerary.
The top left corner is a toggle that will show you the things to do in Nara and the sequence to follow.
The red circles with a house in the middle are the places where you will arrive in Nara: The JR Nara station or the Kintetsu-Nara station.
You will also see red circles with a sequence of numbers : 1 to 6. That will be the sequence in which you will visit the Nara attractions on you itinerary.
If you have any questions about the map, leave a comment down below!
What To See in Nara in One Day
To be able to accomplish all the activities on the Nara 1 day itinerary, it is important that you arrive early. I recommend arriving no later than 9 AM. By arriving that early, you will have ample time to enjoy the attractions in Nara thoroughly. 
To be fair though, I am quite a slow traveler and I like to take breaks here and there!
If you do finish all the activities on the itinerary, check out the list of other popular attractions in Nara down below!
Conveniently located close to both the transit stations (JR Nara Station and Kintetsu-Nara Station), Kofukuji is our first stop in our Nara one day trip. 
Once one of the Seven Great Power Temples in the city of Nara, Kofukuji is now one of the most beautiful temples and one of the few UNESCO Heritage Sites in Nara. A trip to Nara would not be complete without a visit to this historically important building. 
Established at the same time when Nara became the capital of Japan, Kofukuji contains relics to a time when Nara was the center of power.
Unlike most temples in Japan that contain one recognized treasure, this Nara's iconic landmark contains four national treasures: the 5-story pagoda, the 3-story pagoda, the Hoku-endo, and the Tokon-do. 
As 50-meters tall, the 5-story pagoda is the second-highest pagoda in Japan. The tallest pagoda in Japan is Toji in Kyoto. Though not the tallest, it is one of the oldest pagodas, dating back to the 12-century. The 5-story pagoda of Kofukuji is the most recognized landmark and symbol of Nara.
There is plenty of history to be learned at Kofukuji. If you are a history buff, this is one of the places you have to visit in Nara.
Admission Fee:
Temple Grounds: Free
Central Golden Hall: 500 yen
National Treasure Museum: 700 yen
Eastern Golden Hall: 300 yen
National Treasure Museum and Eastern Golden Hall Combination: 900 yen.
Hours: 24/7 hours for temple grounds, 9 AM to 5 PM for temple halls and museum.
Location: 48 Noboriojicho, Nara, 630-8213, Japan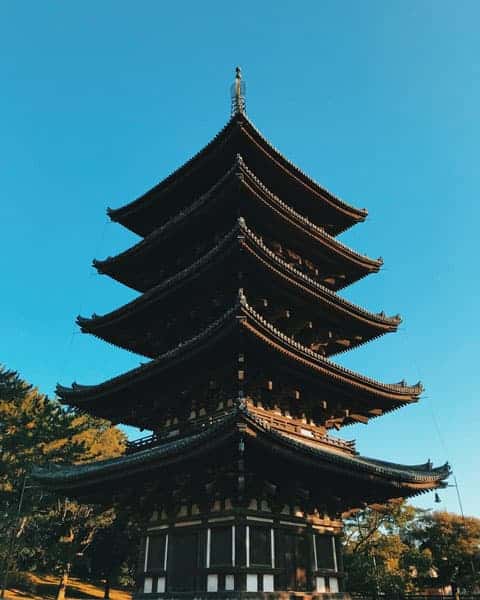 2. Nara Deer Park And Feed The Deers!
Nara is also known as Japan's magical city of deers. Do you know why? Because there is a park called the Nara Deer Park where deer freely roam the 502 hectares land. It is certainly Nara's most defining feature. If you are visiting Nara, chances are you already know about these lovely creatures.
In the Shinto tradition, deers are known to be messengers of God. Though they are no longer considered mythical creatures, these cute animals are still regarded as national treasures. 
Also nicknamed the "bowing deers", the deers in Nara Park will bow back if you bow at them. We knew about the politeness of the Japanese people, but even the deers are more polite in Japan! Who knew that being respectful is most likely going to get you what you want?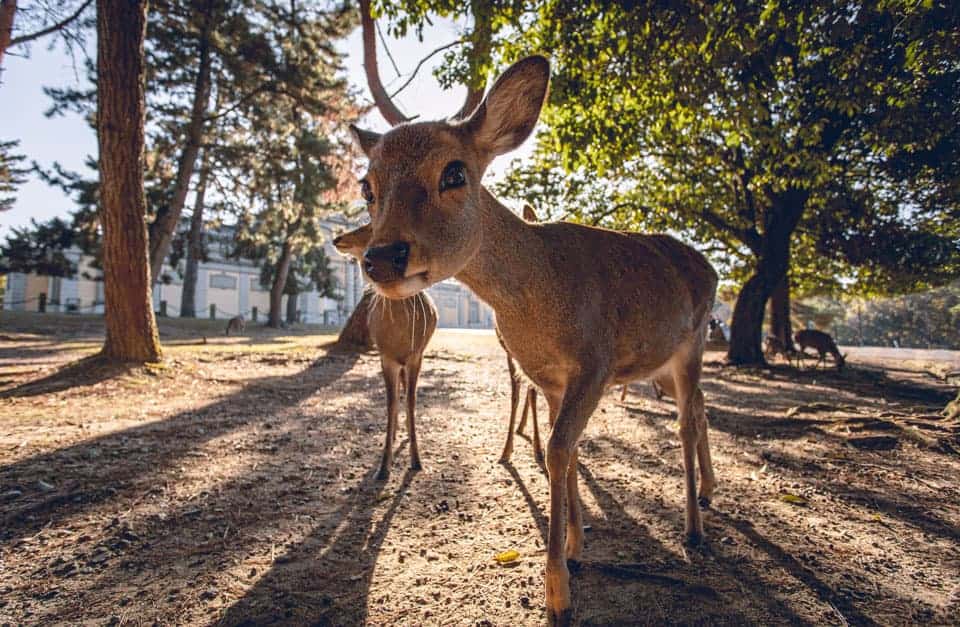 Once you enter the vicinity of the Nara Park, you will begin to see these lovely deers and vendors selling shika-senbei (special deer biscuits). 
A pack of 10 biscuits costs 200 yen. It is quite affordable but just be aware of the attention you will receive once you hand over the money. 
The deers in the park seem to have a special ability in detecting who has deer crackers on them. And once they spot you, you are not getting away. They will do anything to get those crackers from you.
Once seemingly docile, the deers will become a little more aggressive and start approaching you. They will gather around you and being nipping on your clothing and headbutting your rear until you give them the crackers. It is quite an intimidating experience. 
My recommendation is don't buy the deer biscuits. You are essentially putting a target on your back if you do. You still can bow to the deers, pet them, and take photos with them without feeding them! 
If you do, make sure you are aware of your environment and try not to get surrounded. 
Nara Park is definitely a place to visit if you are traveling with kids!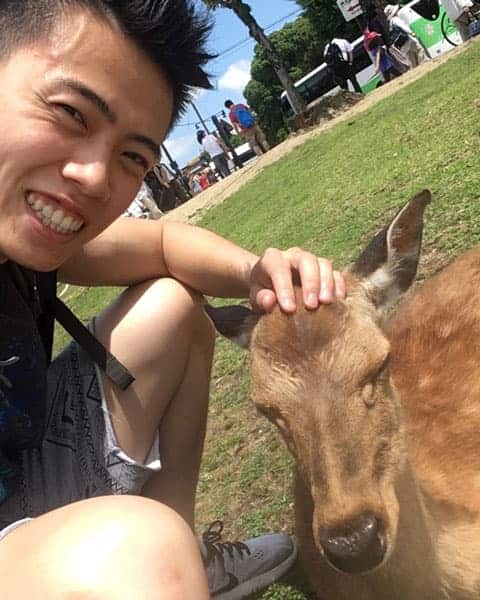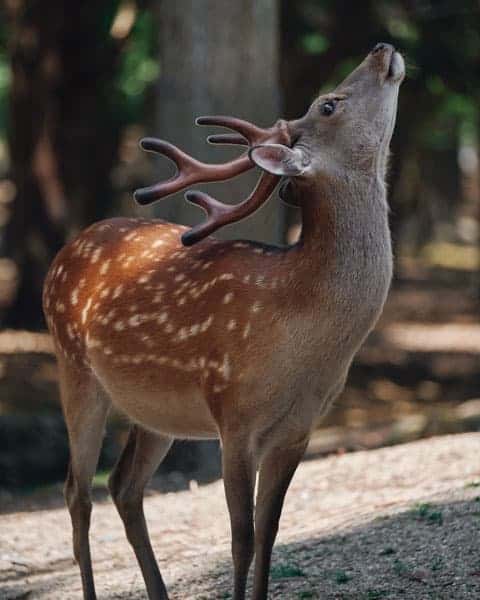 Like this post? Don't forget to save it on Pinterest! 🙂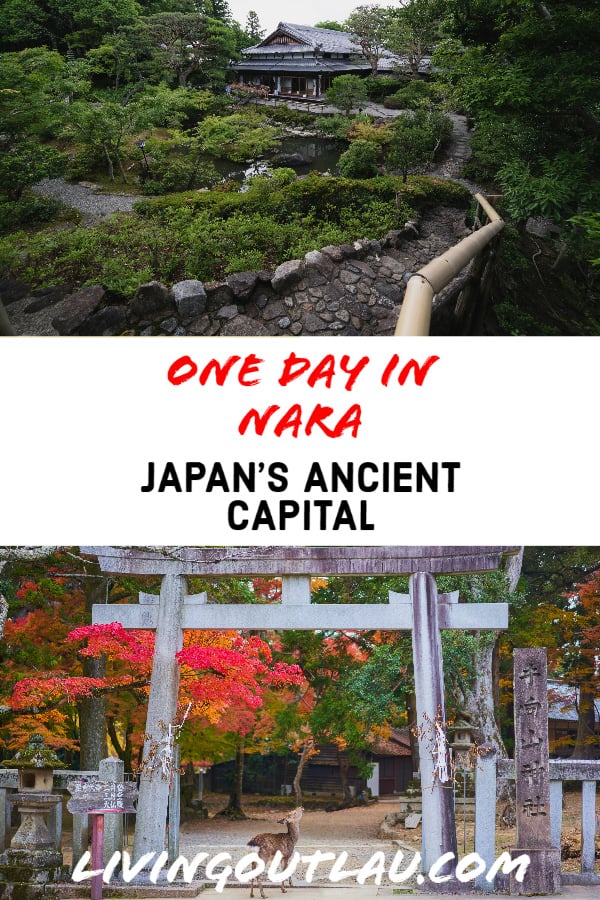 This concludes the Nara day trip itinerary! I hope this guide helped you determine the things to do in Nara in one day. Any question? Leave them in the comments!
Disclaimer: Some of the links above are affiliate links. That means if you book or make a purchase through the links, we will earn a small commission at no extra cost to you! The money will help run this site! Thank you 🙂