Not sure how many days in Tokyo to spend? Worry not.
Tokyo is one of the most vibrant and exciting cities in the world, and first-time visitors might have a rough time deciding how many days they should spend there. Japan's capital has so much to see and do that it can be difficult to know how long you should stay in the city.
Generally speaking, 4 days is enough time to spend in Tokyo. This will give you enough time to explore all of the different neighborhoods in Tokyo – from the busy Shibuya to the historical Asakusa. You'll also have time to experience a range of cultural activities, from watching sumo wrestling to taking a sushi-making class!
However, we understand that every traveler has his or her own individual way of traveling. Some like to experience every single bit of a city, while some are content with seeing just the biggest attractions. That is why we have written this guide to help you determine how many days to spend in Tokyo!
---
How To Decide How Many Days To Stay In Tokyo?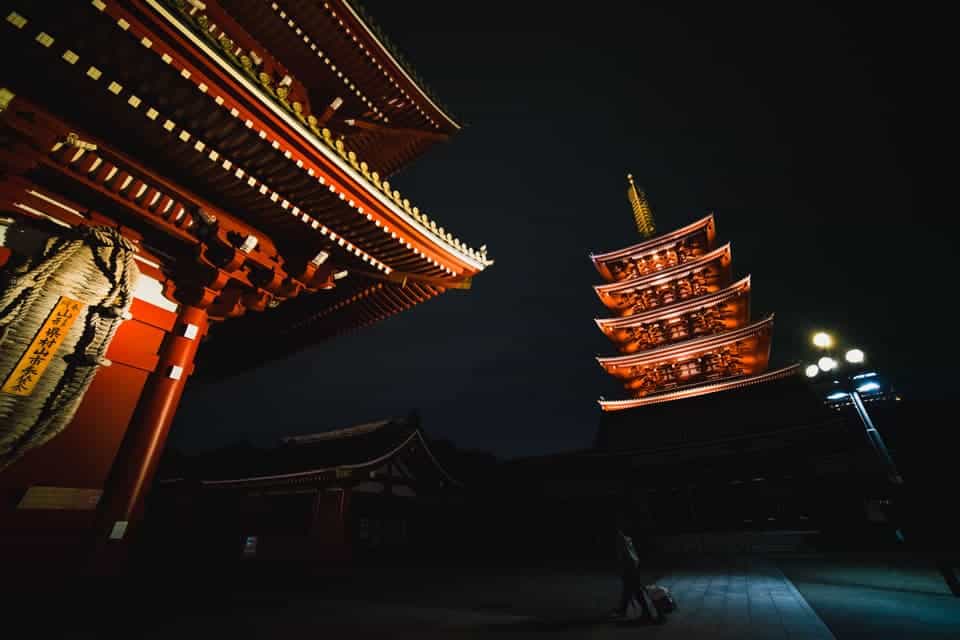 Though generally, 4 days is enough for Tokyo, you might find that you need more or fewer days depending on your travel style. Here are some of the things to consider when you plan your Tokyo itinerary!
Are You A Slow Traveler?
The term "slow traveler" is quite vague, but if you are someone that doesn't pack their days with activities, you are somewhat of a slow traveler. If you like to spend hours just sitting in a cafe or strolling in a park and just relaxing, you might need a few more days in Tokyo to see all of its sights.
There is nothing wrong with being a slow traveler, but just know that you might need one or two extra days for sightseeing.
Do You Plan On Taking Day Trips?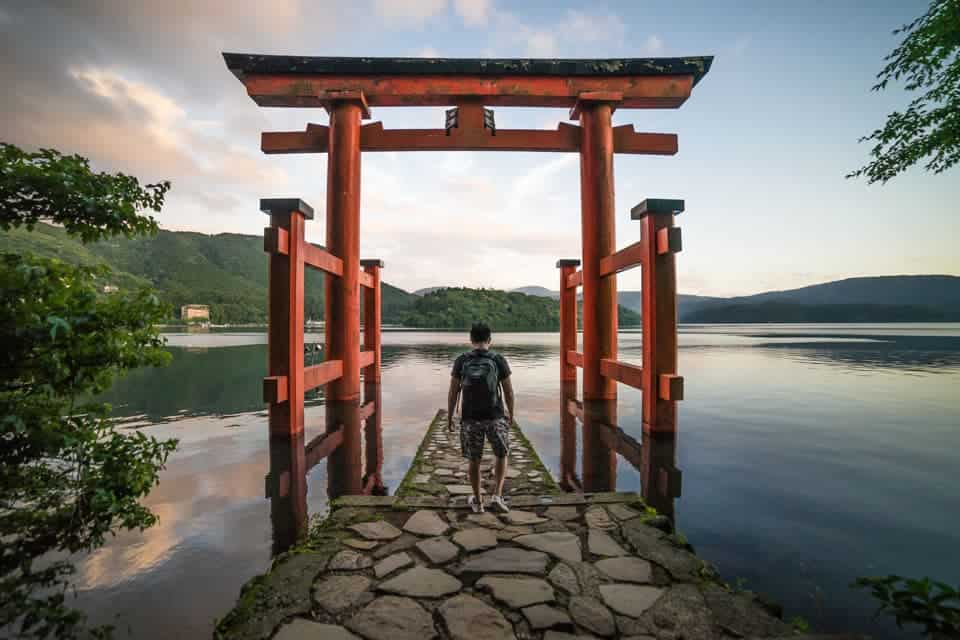 There are plenty of exciting day trips from Tokyo – from Mt. Fuji to Hakone to Kamakura and more. Tokyo is a great base for exploring some of these more off-the-beaten-path destinations, but you'll need a full day for these destinations.
Do You Plan On Going Out A Lot At Night?
The nightlife in Tokyo is nothing but incredible. As the sun sets, Tokyo comes alive with its countless bars, restaurants, and entertainment options. If you are someone that loves to go out and party your heart out, you might need an extra day or two because you'll most likely sleep in the next day.
---
Days In Tokyo: Suggested Itineraries
Below we'll offer you some sample itineraries based on how many days you plan on spending in Tokyo. That'll set your expectations and give you a good understanding on what attractions in Tokyo you can see.
1 Day In Tokyo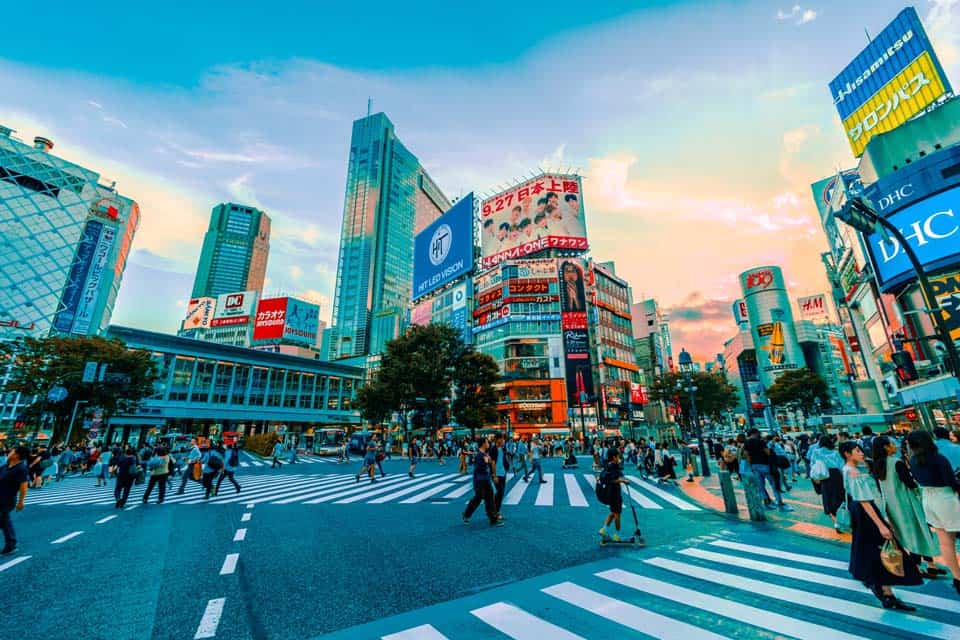 No one that lives without regret should spend only 1 day in Tokyo. 24 hours in Tokyo is not even enough time to scratch the surface of what this exciting Japanese city has to offer.
However, if you are pressed for time and only have 1 day in Tokyo, here's what you can do:
Start your day at the Senso-ji Temple in Asakusa, the oldest temple in Tokyo. Then head to Meiji Jingu and explore the sacred Shinto Shrine.
Walk through Harajuku and check out the latest trends in Japanese pop culture and fashion. This neighborhood is a great place for lunch!
After lunch, head over to Shibuya and check out the famous Shibuya crossing. The new Shibuya Sky Observatory is great if you want a different perspective.
Spend the night strolling around Shibuya and Shinjuku, two of the busiest neighborhoods in Tokyo.
2 Days In Tokyo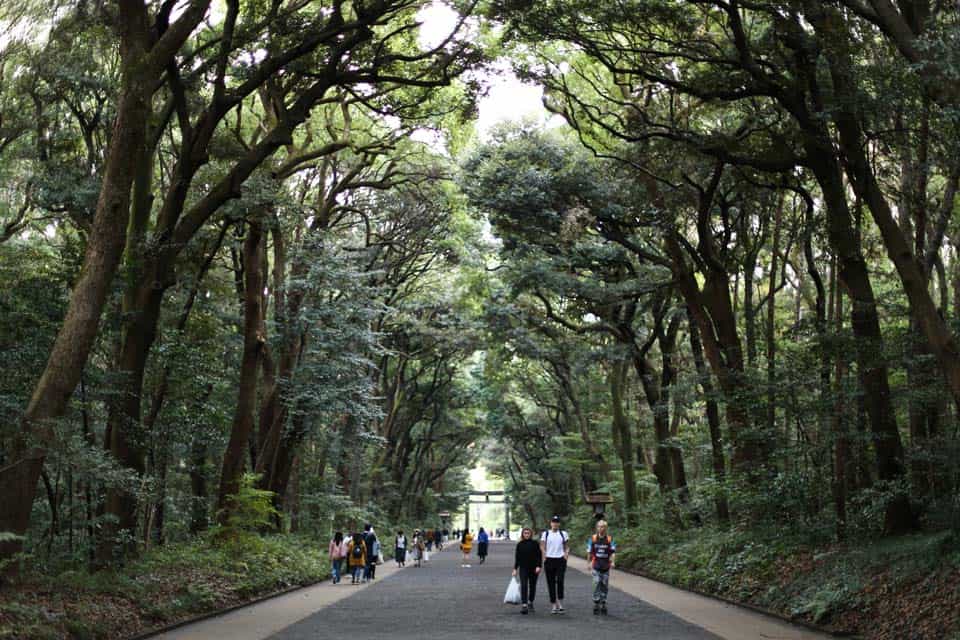 Two days in Tokyo is not the most ideal amount of time to spend in Tokyo, but travelers can cover a good portion of the city if they don't mind a bit of rushing.
To maximize your time, it is best to explore neighborhoods that are adjacent to each other.
For day 1, we recommend waking up early in the morning and checking out the tuna auction at Toyosu Fish Market, which is the replacement for the tuna auction at Tsujiki Market. After that, head over to Imperial Palace for a free guided tour (but make sure you arrive a little earlier because there are limited spots).
Head over to Senso-ji and then Akihabara in the late afternoon. Go up to the Tokyo Skytree Observatory and check out the night views. Then we recommend going to Kotobukiyu to experience a Japanese bath.
Start day 2 with Meiji Shrine and Yogoyi Park, before heading to Harajuku. Then spend the rest of your days exploring Shibuya and Shinjuku, and make sure you have tickets for the Robot Restaurant. If you have enough time, you can party at night in Roppongi, especially if you are into big clubs and huge crowds.
3 Days In Tokyo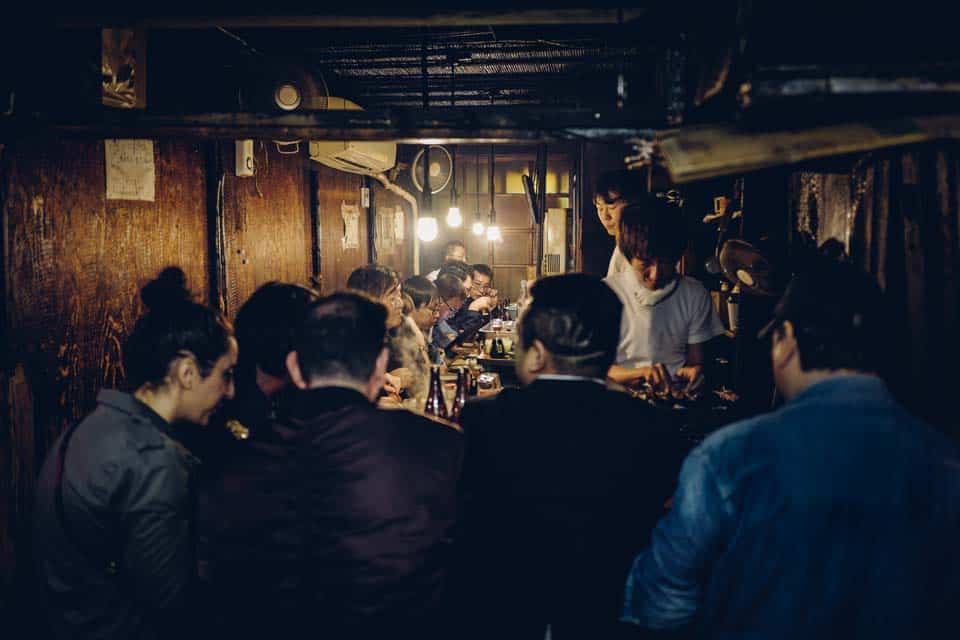 3 days in Tokyo is the minimum number of days we would recommend staying in Tokyo. Three days is enough time to see the majority of its attractions and explore some of its unique and quirky side.
Day 1 should be focused on the east side of Tokyo. Start your day with Toyosu Fish Market, then head over to the unique TeamLab Borderless Museum, before having lunch at Ramen Street. Follow that with a guided tour of the Imperial Palace. Spend the late afternoon in Senso-ji and Asakusa before going to Akihabara. Finish the night with the Tokyo Skytree.
Day 2 focuses on the Shibuya and Harajuku areas. Begin your day with a visit to Meiji Jingu and the massive Yoyogi Park, then spend your afternoon in Haraju, before finishing your day in Shibuya. You can head over to the Tokyo Tower at night for some excellent views.
Day 3 focuses on the Shinjuku area. Start your day with the free observatory at Tokyo Metropolitan Government Building. Spend your afternoon wandering the Shinjuku Gyoen National Garden.
Spend your evening at the unworldly Robot Restaurant before heading to Shinjuku at night. There are plenty of restaurants, bars and other entertainment venues in Shinjuku after sunset. We recommend checking out Golden Gai and visiting of the Izakayas (traditional Japanese bar)
4 Days In Tokyo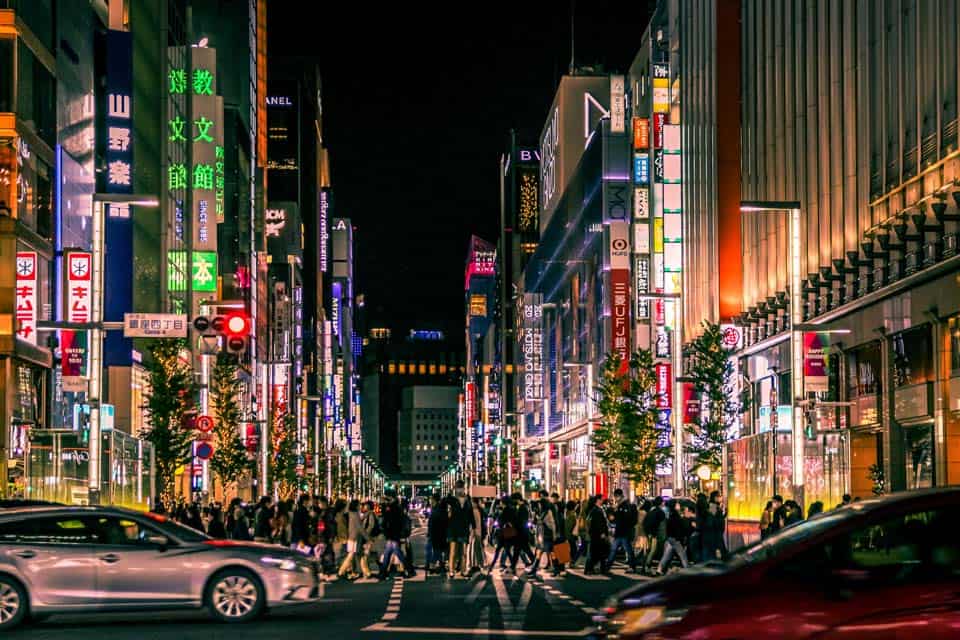 4 Days in Tokyo is the perfect number of days to stay in this bustling metropolitan city. Your itinerary will be very similar to the three days, but now that you have some extra time to explore some of the more unique activities.
You can either take a day trip from Tokyo (we highly recommend Mt. Fuji or Hakone). If you don't want to venture far, consider places like the Ghibli Museum, Tokyo Disneyland, Ginza (great for shopping), or the Ninja Akasaka. You might want to consider experiences like Go-Karting around Tokyo or a helicopter ride over the city!
5 Days In Tokyo (or More)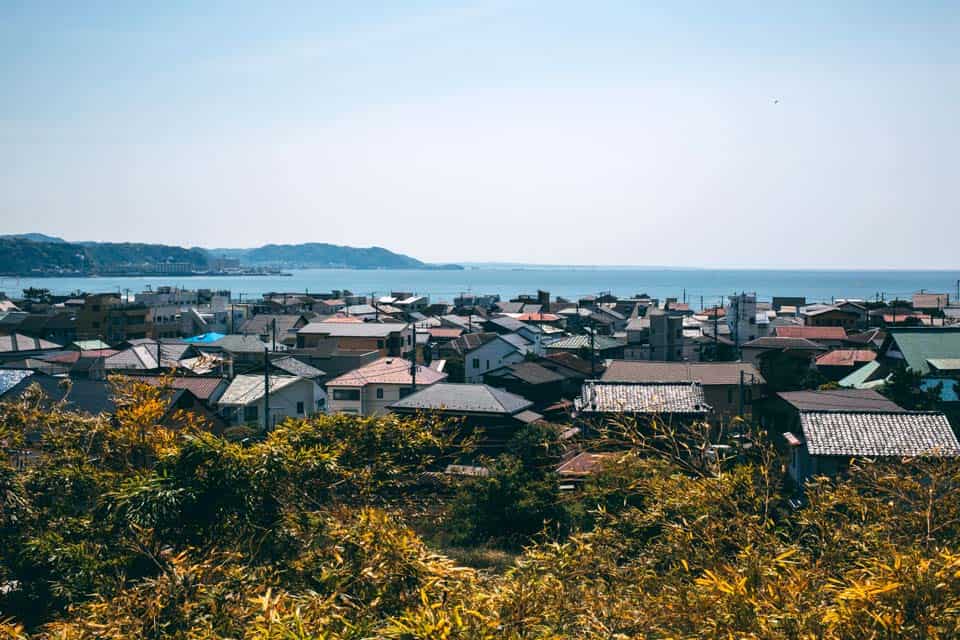 5 days in Tokyo (or more) is perfect for slow travelers like ourselves! With 5 days, you should definitely take a day trip to one of the places we have mentioned above. Though 5 days might seem like a lot of time, you'll never be bored in Tokyo.
You can explore the quirky side of Tokyo, exploring its themed cafes and restaurants. One of our favorites is The LockUp, but there are plenty to choose from. There is no need to rush when you have this number of days, so you can explore off the beaten path if you wish.
Read More: Osaka Vs Tokyo: Which One Is Better To Visit?
---
Where To Stay In Tokyo, Japan
Because Tokyo's attractions are fairly spread out, you'll need to pick a central neighborhood to stay. Here are some of the places we recommend:
Best Hostel In Tokyo – UNPLAN Shinjuku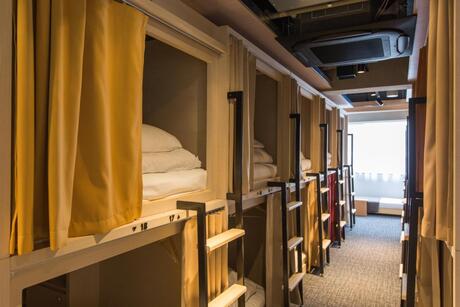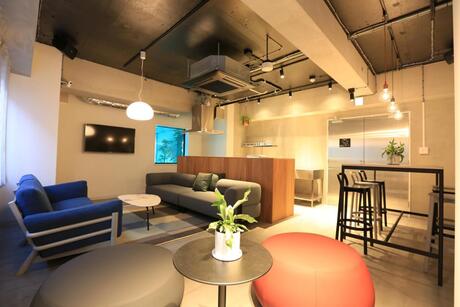 UNPLAN Shinjuku is one of the best-rated hostels in Tokyo and it is surprising why.
It is located in Shinjuku, one of the most convenient locations in Tokyo, and offers a delicious breakfast. Its excellent common areas are great places to socialize and meet other travelers.
One of the best amenities they provide to each guest is a personal smartphone. With the smartphone, guests essentially have free wifi to use when they are exploring the city!
Best Hotel In Tokyo – Shibuya Stream Excel Hotel Tokyu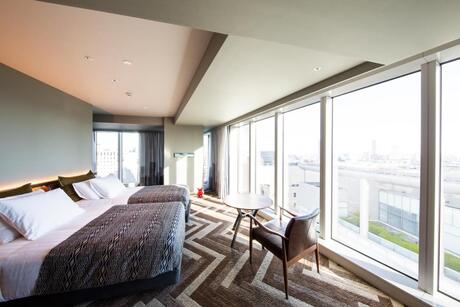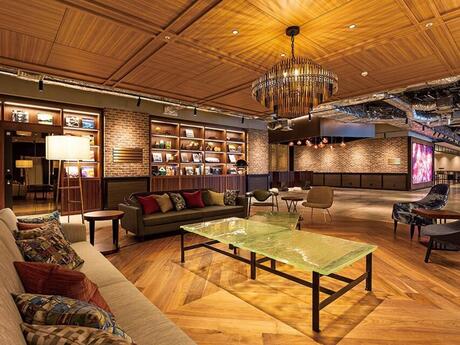 If you are looking for a luxurious experience in Tokyo, then you must stay at Shibuya Stream Excel Hotel. Elegantly designed with a trendy decor, the high-end hotel is the perfect home away from home.
Most rooms offer stunning city views. Along with the delicious breakfast and the immaculate Japanese hospitality, get ready for an unforgettable Tokyo vacation! Did I mention its location in Shibuya? There is nothing better than that!
---
Visiting Tokyo Japan FAQs
Is Tokyo A Walkable City?
One of the reasons why you might not need as many days in Tokyo as you think is because Tokyo is very walkable. It also has an extensive and reliable public transportation system that can take travelers from one place to another in an efficient manner.
Is 7 Days Too Long In Tokyo?
For tourists, 7 days is more than plenty of time to spend in Tokyo. With this amount of time, you can take multiple day trips from Tokyo and have plenty of time for sightseeing. Because Tokyo is so expensive, we don't recommend tourists to spend 7 days in Tokyo unless they have a big budget.
Is 4 Days Enough In Tokyo?
4 days is the perfect number of days to spend in Tokyo. Not only can you experience nearly all of its tourist attractions, but you might also have enough time to take a day trip.
Should You Get The JR Pass For Tokyo?
If you are just staying in Tokyo, you'll not need the JR Pass. The JR Pass is great if you are planning on taking the shinkansen (bullet train), but otherwise it will cost you more money than you save.
---
Deciding how many days to stay in Tokyo is not easy. If you are in doubt, we recommend you spend at least 4 days. You'll run the risk of missing some top sights or rushing yourself if you spend any less. Hopefully, with this guide, you'll know exactly what you need to plan the perfect trip to Tokyo!
Disclaimer: Some of the links above are affiliate links. That means if you book or make a purchase through the links, we will earn a small commission at no extra cost to you! The money will help run this site! Thank you!