As one of the most expensive cities in the world, planning a detailed itinerary to Tokyo is crucial to making sure you stay within budget. This task becomes even more different, as there are tons of things to do in Tokyo in the many different neighborhoods, each boasting something unique.
After visiting Tokyo several times, we've realized how intimidating it is for first-time travelers to Japan.

That is why we have created the most detailed 5-day Tokyo itinerary for anyone looking for a step-by-step plan to explore this wonderful city. Not only will this help you maximize your time, but it can help you save some money.
---
How Many Days Should You Spend In Tokyo?
One of the questions we get asked is if 5 days in Tokyo enough. If you are planning an action-packed Japan itinerary, that is one of the questions you must have.
The short answer is… YES!
Five days in Tokyo is more than enough to see the main attractions in Tokyo. The public transportation is incredibly reliable (especially if you have the JR Pass), the trains are always on time, and the best things to do in Tokyo are concentrated in the center.
In fact, our Tokyo 5 day itinerary will take you to some off-the-beaten-path activities in Tokyo, as well as a day trip to Hakone, one of the best onsen (natural hot springs) towns in Japan.
Though there are various Tokyo itineraries, I recommend not spending more than 5 days in Tokyo.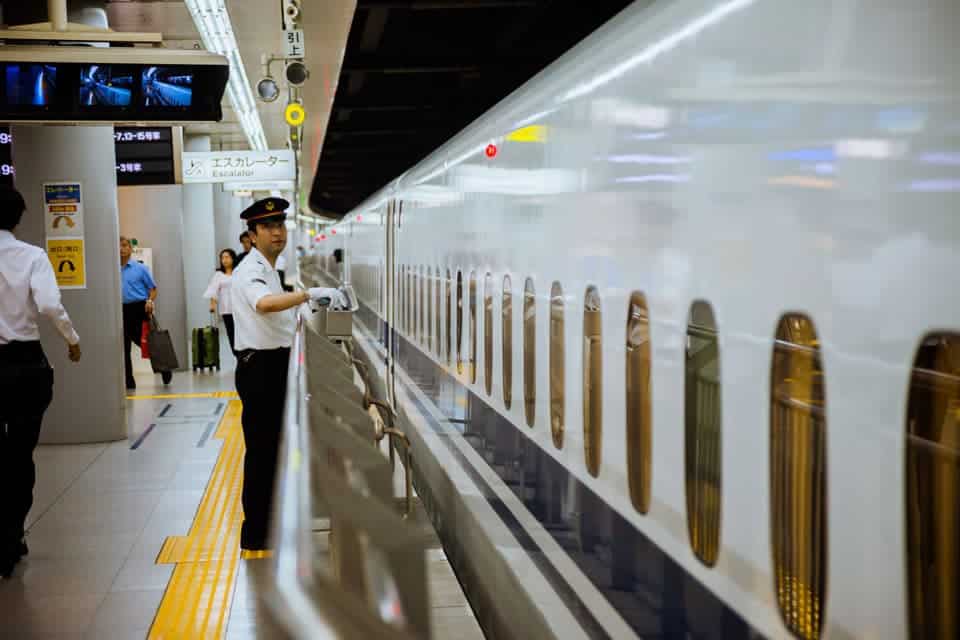 ---
5 Days in Tokyo Itinerary Map
Above is the 5 days Tokyo itinerary map we will follow. It outlines every attraction in chronological order from Day 1 all the way to Day 5. If you have a question about what to do in Tokyo in 5 days, you will most likely find the answer above.
If you click on the map, you will be taken to our personalized Google Maps where you can see more details about the individual attractions on our Tokyo sample itinerary.
I have grouped the attractions in Tokyo by neighborhood so you don't have to travel extensively on any of the five days. This way you can maximize your time in the dense capital of Japan.
---
Is This Your First Time In Japan?
If this is your first time in Japan, there are a lot of things that are going to shock you, worry you, weird you out, or a combination of all 3. If you are coming from the Western Hemisphere, chances are you will see a lot of things that you have never seen before.
That is okay. That is what traveling is for.
I ask you to keep an open mind on your Japan vacation, as you will encounter some quirky attractions on our 5 days itinerary for Tokyo. Remember this is a suggested Tokyo itinerary, you are free to not follow any of our recommendations.
Last but not least, Japan's cultural values are very different from their western counterparts. There are many things that are considered disrespectful in Japanese culture. As tourists, we should be aware of these cultural differences and make sure we respect them.
Also, the convenience stores of Japan such as 7-11, Lawsons, and Family Mart are great places for a quick breakfast!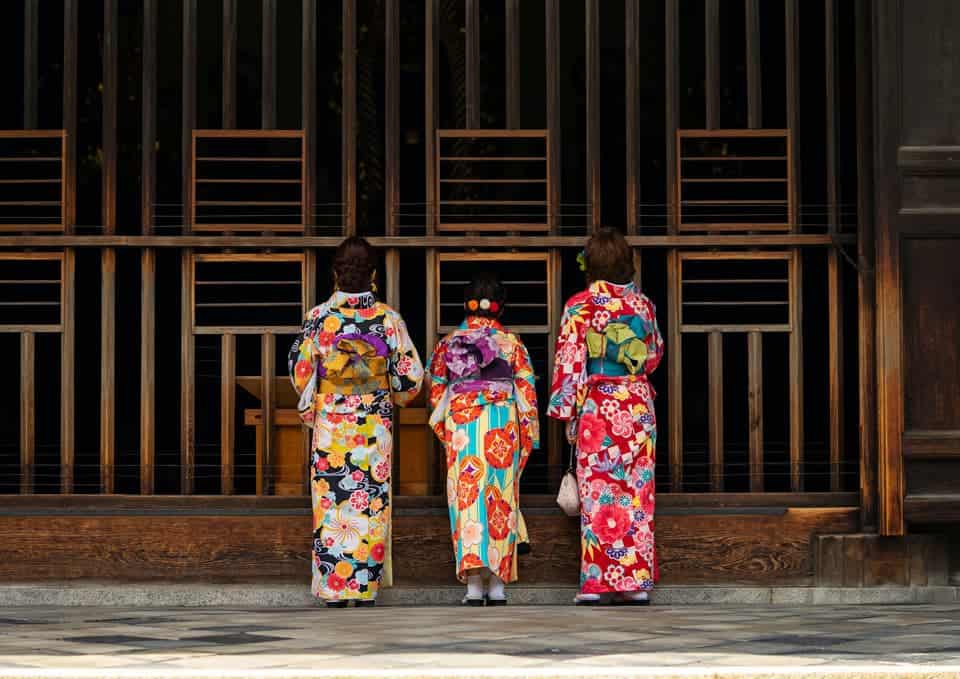 ---
5-Day Tokyo Itinerary: DAy-By-Day Guide
Day 1: Meiji Jingu Shrine, Yoyogi Park, Harajuku, Kawaii Monster Cafe, Shibuya
Morning
Our 5-day Tokyo itinerary starts off at one of the most iconic shrines in Japan, the Meiji Jingu Shrine. A shrine dedicated to the first Emperor of Modern Japan, this historic architecture is the perfect introduction to Japanese culture and history.
Though there are many ways to get to the Meiji Shrine, the easiest is to take the JR Yamanote Line to Harajuku Station. From Harajuku Station, walk through the peaceful Yoyogi park to reach Meiji Shrine.
The start of the Shinto shrine is marked by a large wooden torii gate, which is used to indicate the entrance to sacred grounds.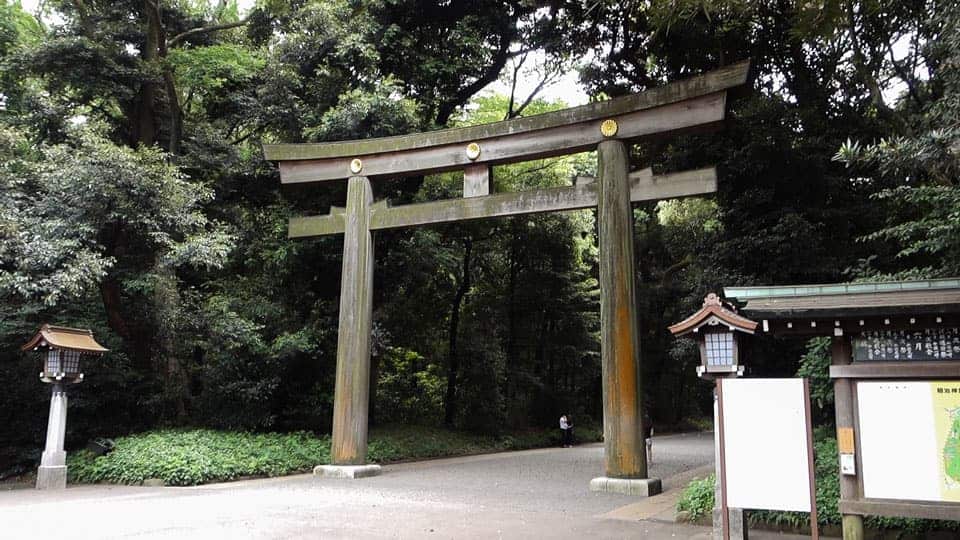 As you approach the shrine and its main buildings, you should participate in a ritual called Chozu (cleansing yourself) before entering. It is a quick but specific self-administered procedure that involves using water dippers to wash your hands!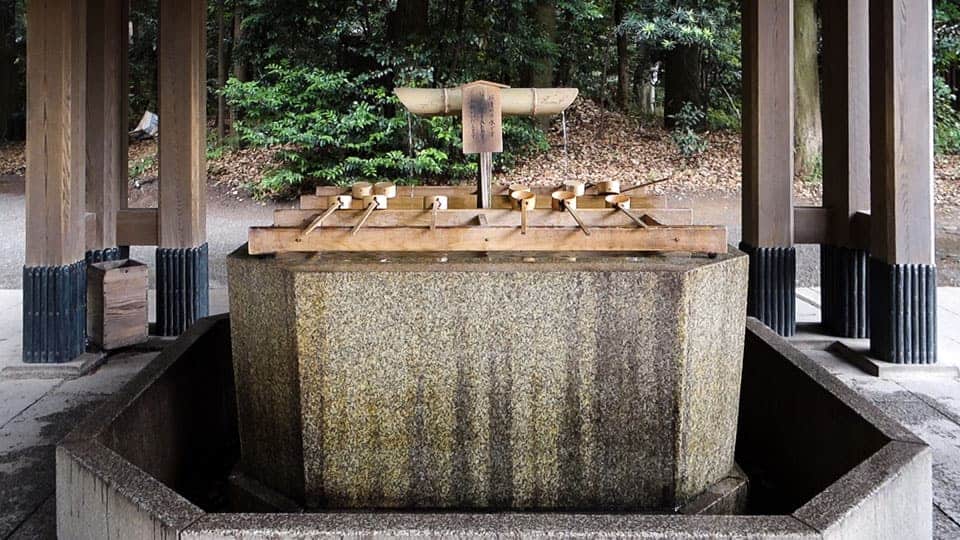 Once you enter Meiji Jingu Shrine, walk around and explore the historic buildings. The Shrine itself is free to enter but the inner garden and Meiji Jingu Museum cost 500 yen and 1000 yen, respectively.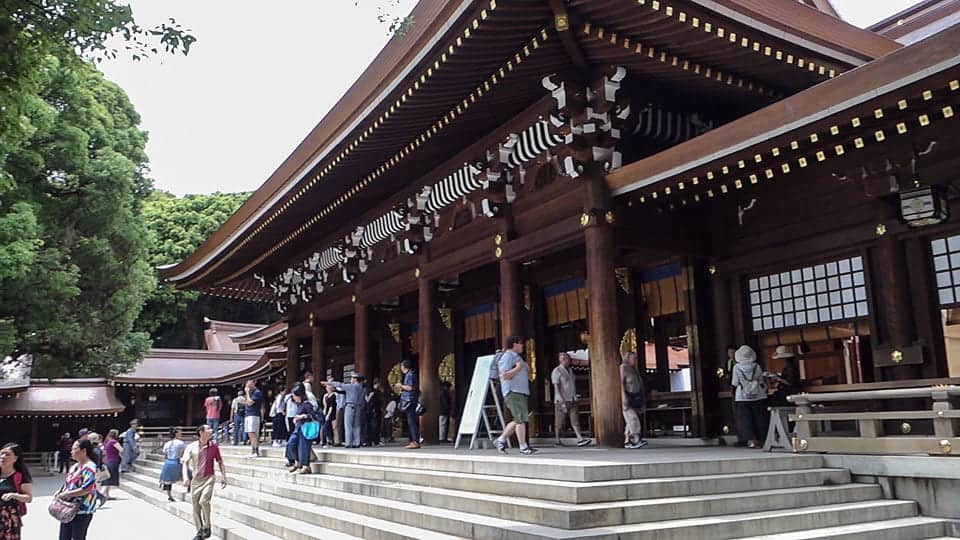 When you are done exploring Meiji Shrine, wander around Yoyogi Park. Yoyogi Park is one of the biggest parks in the metropolitan city of Tokyo, similar to the Central Park of New York City.
If you are in Tokyo during cherry blossom season (usually around late March to early April), Yoyogi Park is a decent spot for cherry blossom viewing. Meguro River is much better for seeing sakura (cherry blossom) in Tokyo.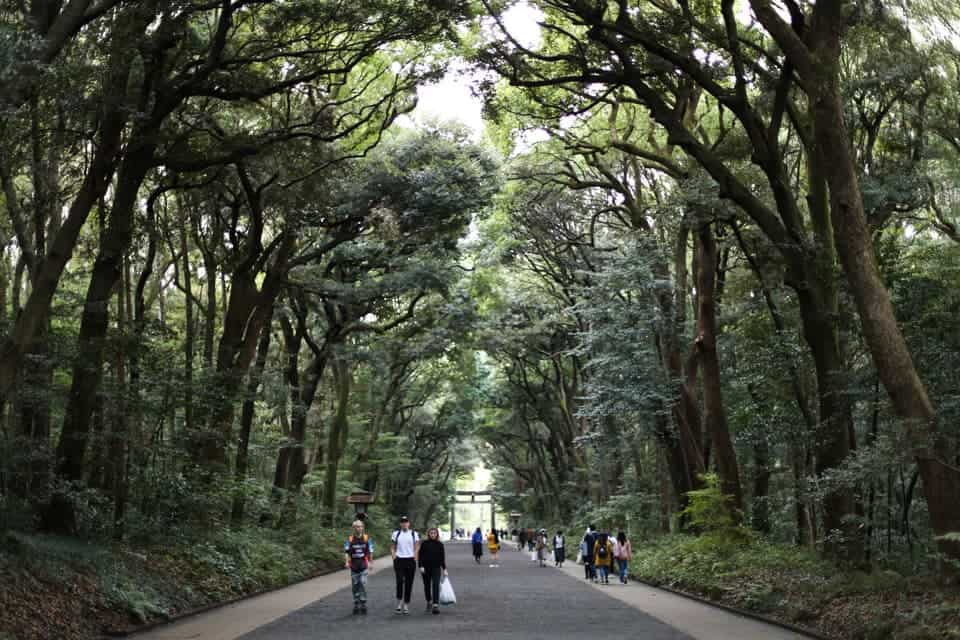 Afternoon
After you are done exploring Yoyogi Park, head back to Harajuku. It is time to explore Harajuku and its "kawaii" culture. As you walk down the populated streets of Harajuku, especially Takeshita Street, you will notice the unique fashion and cosplay culture. Harajuku is considered the center of youth culture and fashion.
If you haven't eaten lunch yet, I suggest you grab lunch in Harajuku. A few blocks away from Takeshita Street is Omotesando Street, a street filled with restaurants and shops.
Inside the trendy neighborhood of Harajuku is one cafe that will sum it all up: Kawaii Monster Cafe. From the name itself, you can tell that this is no ordinary cafe.
It is difficult to explain what the Kawaii Monster Cafe is… think of the film "Alice in the Wonderland", then add crazy colorful interior decoration, girls with quirky costumes, and a lot of psychedelics. If you are an Instagrammer, Kawaii Monster Cafe is one of the most Instagram-worthy places in Tokyo.
I am not going to spoil any more details about the Kawaii Monster Cafe as it is an unworldly experience that must be experienced in person. No words can come close to the trip I had. They do serve food and drinks but the aesthetics of them are definitely better than the taste. I recommend eating before coming and just getting a drink or a dessert!
There are also several performances per day so make sure you don't miss those when you visit Kawaii Monster Cafe.
Note: Unfortunately, because of the recent global pandemic, Kawaii Monster Cafe had to close. There are plenty of other themed and unique cafes in Harajuku to explore. If you don't have anything in mind, we recommend Pompompurin Cafe.
Evening
Once you are done losing your mind at the Kawaii Monster Cafe, you will make your way to Shibuya and Shibuya Crossing, arguable the most famous attraction in Tokyo.
Shibuya Crossing is famous for the number of pedestrians that cross the street at the same time! Made of 7 crossroads where the light turns red simultaneously, you will see pedestrians pour onto the street like a Black Friday Sale in the United States.
Shibuya Crossing has been featured in numerous films such as "Lost In Translation" and "The Fast and The Furious: Tokyo Drift".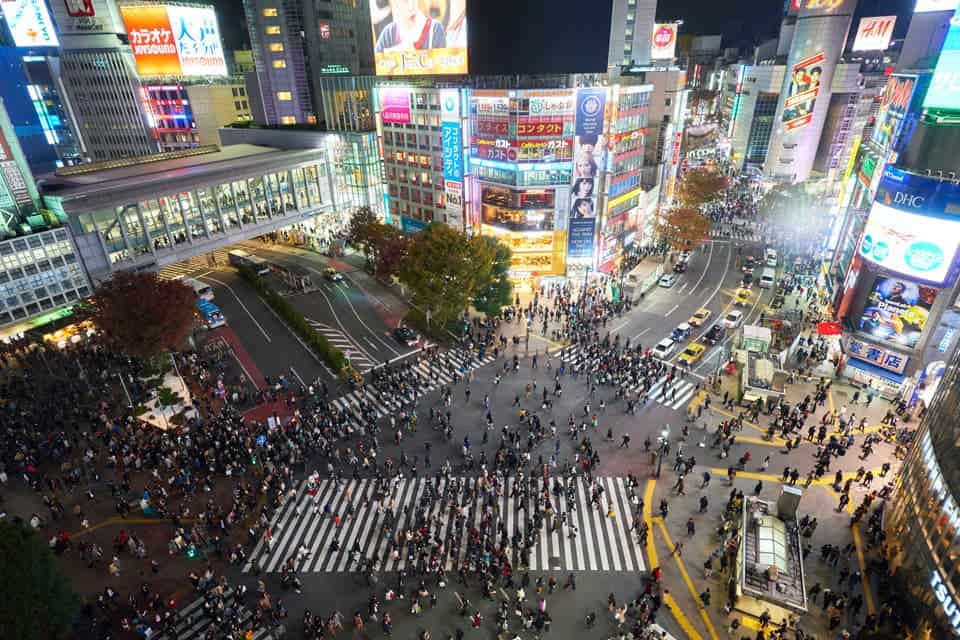 To get to Shibuya Crossing, take the train to Shibuya Station, one of the busiest train stations in the world. Once you exit the station you will either see waves of people crossing or walls of people waiting to cross. Either way, you can't miss it.
Before you take on the scramble, make a short stop at Hachiko Memorial Statue. With so many people in Tokyo, it is sometimes difficult to meet your friends. That is where the Hachiko Statue comes in. The statue is the most popular meeting point in all of Tokyo.
The Akita dog earned his statue by waiting for his owner every day after his daily commute from work. One day the owner suffered a fatal cerebral hemorrhage and never showed up. This did not deter Hachiko though, as he continued to wait every day at the same location for the next 9 years.
Though it is cool to experience the Sibuya "Scramble" itself, it is completely mesmerizing to watch it from above. The best place to view Shibuya Crossing is the Starbucks in Shibuya Tsutaya. Its giant windows provide unobstructed views of the famed Shibuya Crossing.
After checking out the Shibuya Crossing, spend some time exploring Shibuya. As one of the most touristy areas of Tokyo, Shibuya is filled with neon lights, skyscrapers, and various treasures waiting to be discovered. One of my favorite places in Shibuya is the Don Quijote Shibuya store.
Don Quijote is a multi-story department store featuring anything you could possibly think of. From clothing to food, if you can imagine it, they will have it in Don Quijote. Luckily for you, the Don Quijote in Shibuya is the biggest in the entire world.
You can spend hours browsing the latest Japanese merchandise. If you want to buy some souvenirs from Japan, Don Quijote is the best place for it. You DO NOT want to miss the costume section of the store.
When you are satisfied with shopping at Don Quijote, head over to my favorite sushi restaurant in Tokyo, Uobei. An affordable conveyor-belt sushi place, Uobei will be the reason you will need to hit the gym when you come back from your Japan holiday. Not only is it cheap, but the quality and variety are also top-notch.
Uobei is a place that attracts both locals and tourists! That is how you know it is good.
After stuffing yourself at Uobei, you are more than welcome to continue exploring Shibuya or go back to Don Quijote for an extraordinary shopping experience. The first day of our Tokyo 5 days itinerary ends here. Rest up and get ready for more action tomorrow!
Day 2: Toyosu Fish Market, TeamLab Borderless, Ramen Street, Senso-ji, Akihabara
Morning
No Tokyo itinerary would be complete without a visit to the famous Tsukiji Fish Market and its famous tuna auction. However, as of 2018, the tuna auction of Tsukiji Fish Market has been moved to Toyosu Market in Odaiba. All that remains are the restaurants and vendors on the Tsukiji Outer Market.
If you want to see the famed tuna auctions where tunas worth up to 1.8 million USD are sold, then you must be willing to make sacrifices. The tuna auction runs from 5:30 AM to 6:30 AM (bye bye sleep) at Toyosu Fish Market.
If you are adamant about seeing the tuna auction, I highly suggest you pick a place to stay near Odaiba because the trains won't be running at that time. There is an application you must also fill out!
By submitting the application, you have the chance to be selected to view the tuna auction from the lower observation deck, which is the best view you can get as a visitor. If you don't wish to fill out the application, there is an upper observation deck but it will be crowded and the view is not as good. It is completely free to attend!
If you can't be bothered to see this early tuna auction, then head over to the Toyosu market at around 8 AM. Grab some food in the complex, wander around the fish market, and check out the green rooftop with views of Mount Fuji (on a good day).
Though one of the best fish markets in Tokyo, we won't stay for too long because the next destination is a personal favorite: TeamLab Borderless Museum. Aim to leave Toyosu Market at around 9:30 AM so you can arrive at TeamLab Borderless at 10 AM!
This isn't your typical museum with countless sculptures, paintings, and reading. TeamLab Borderless is an art museum that will push your borders (hence the name borderless) when it comes to appreciating art and exploring the world with your body.
With a total of 10,000 square meters of space, 520 computers and 470 projectors come together to create a completely new world. The digital artworks flow freely in the room, intermingling with one another as well as the viewers.
The future of art is here at TeamLab Borderless.
The admission fee to TeamLab Borderless is a hefty 3200 Yen (at the time of writing) but it is worth the price! You can easily spend 3 hours at TeamLab Borderless.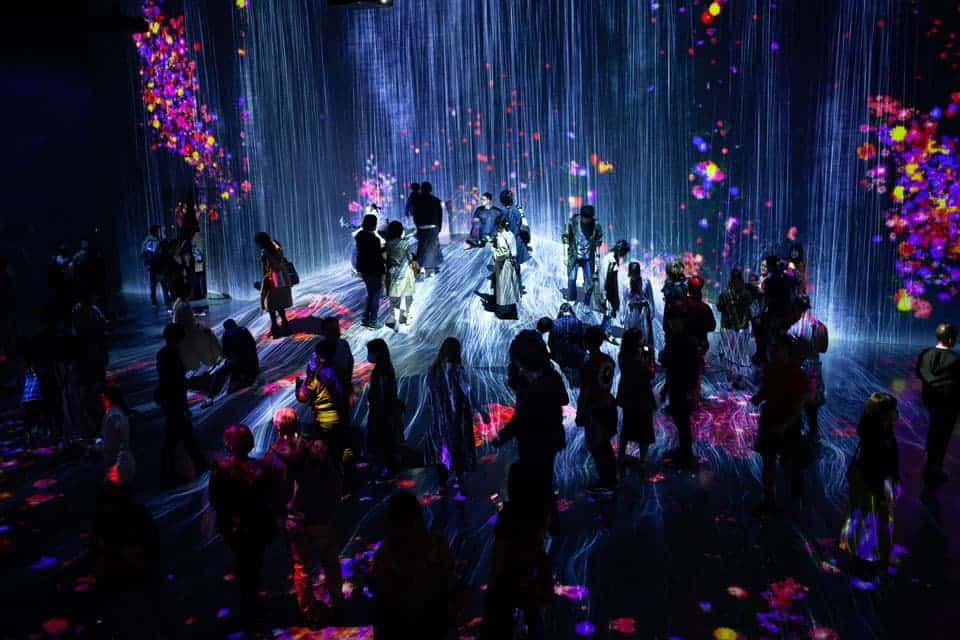 Afternoon
After you are done exploring TeamLab Borderless in Odaiba, it's time for the best part of the day: Lunch!
I know just the perfect dish that will rejuvenate your body and send your taste buds to heaven – a steamy bowl of ramen.
For lunch, we will head over to one of my favorite ramen places in Tokyo – Tokyo Ramen Street. Located underneath the labyrinth that is Tokyo Station, Tokyo Ramen Street features 8 outstanding ramen restaurants in close vicinity. No wonder why it is considered the best place to have ramen in Tokyo!
Japan's train stations are often loaded with some of the best food the country offers. With plenty of foot traffic, these restaurants get more customers than restaurants in other locations.
My favorite ramen restaurant in Tokyo Ramen Street is Rokurinsha. There will be a line but it is worth the wait! Their tonkatsu ramen is so addicting it should be banned!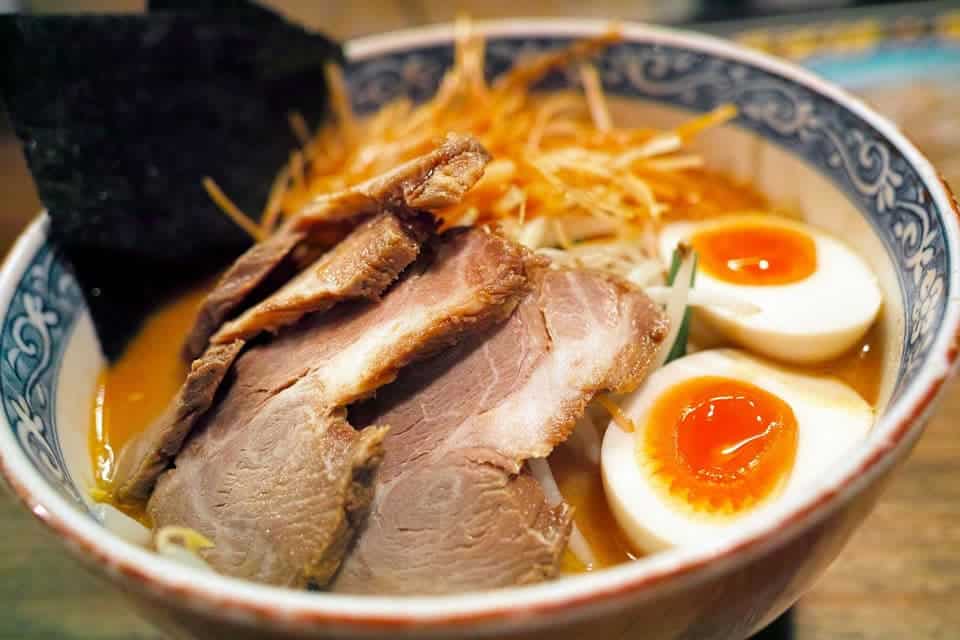 Now that your tummy is happy, let's tick off another item on our 5 days itinerary in Tokyo. Japan is dominated by two types of religion: Shintoism and Buddhism. We have already seen the Shinto part of Tokyo at Meiji Jingu Shrine, now let's see the Buddhist part of Tokyo.
The most famous Buddhist temple in Tokyo is Sensoji, otherwise known as the Asakusa Kannon Temple. As the oldest and most impressive temple in Tokyo, a visit to Sensoji is a must on any Tokyo trip.
Sensoji is located in Asakusa, which is easily accessible from Tokyo Ramen Street. Just take the JR Yamanote time and switch off to the Asakusa Line and you will be there in no more than 30 minutes.
The layout of the temple is quite unique. Visitors approaching the temple must first enter through the outer gate, known as the Kaminarimon (Thunder Gate).
Directly after the thunder gate is one of the most iconic shopping streets in Tokyo known as the Nakamise. Spanning over 200 meters long, visitors will find souvenirs, kimono rentals, and lots of Japanese snacks. It is also one of the oldest streets in Tokyo!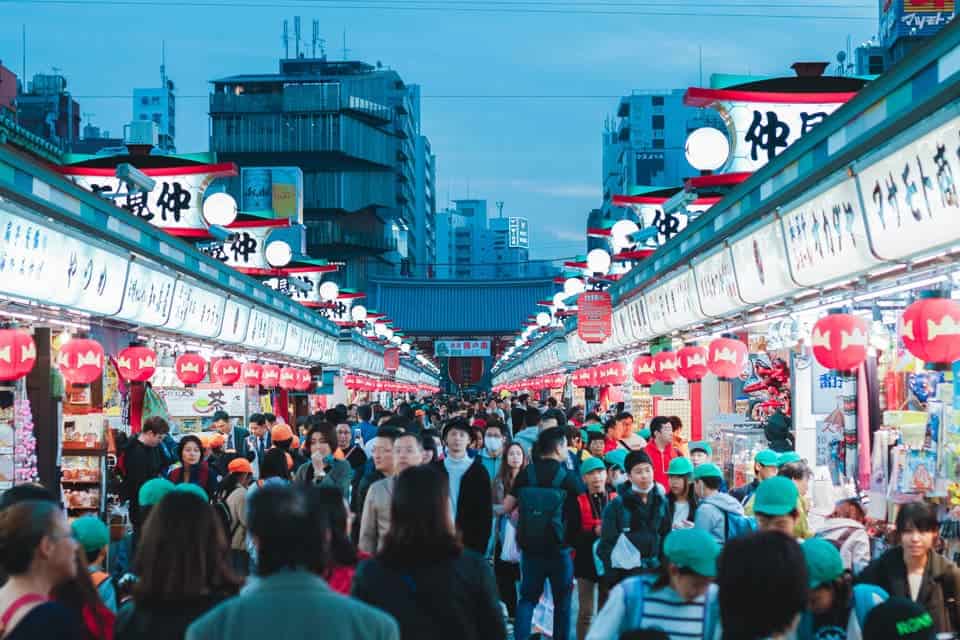 At the end of the Nakamise street is the temple's second gate, the Hozomon. The gate houses two Nio statues, two muscular and wrathful guardians of Budhha.
After passing through the Hozomon, you will finally enter the Sensoji. Immediately you will see the famous five-story pagoda and the magnificent main hall directly in front.
Take some time and wander around the marvelous architecture. Unlike the Meiji Shrine where you have to cleanse yourself with water, you don't have to do that here.
On both sides of the place are shops where you can buy omamori amulets and omikuji fortunes. The omamori amulets provide luck and protection whereas the omikuji predicts your future. If you do happen to pick a bad fortune, you can hang them up at the temple and have monks bless them to get rid of the bad fortunes.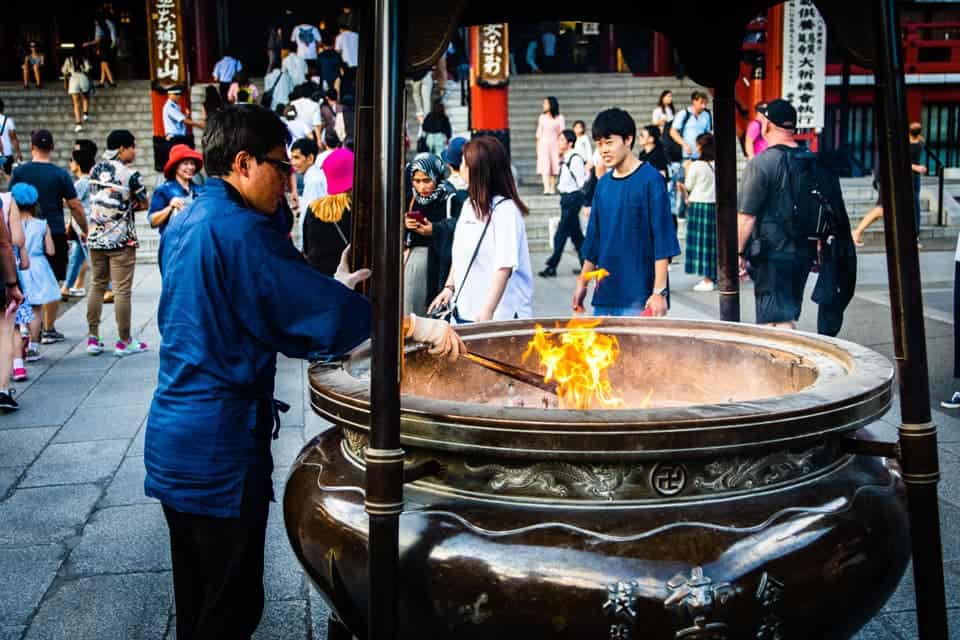 Though the main hall of Sensoji closes at 5 PM, the temple grounds are open all day. In fact, I highly recommend visiting Sensoji again at night. The lack of crowds accentuates the beauty of this sacred place. The gates, main hall, and the pagoda light up to create an unworldly ambiance.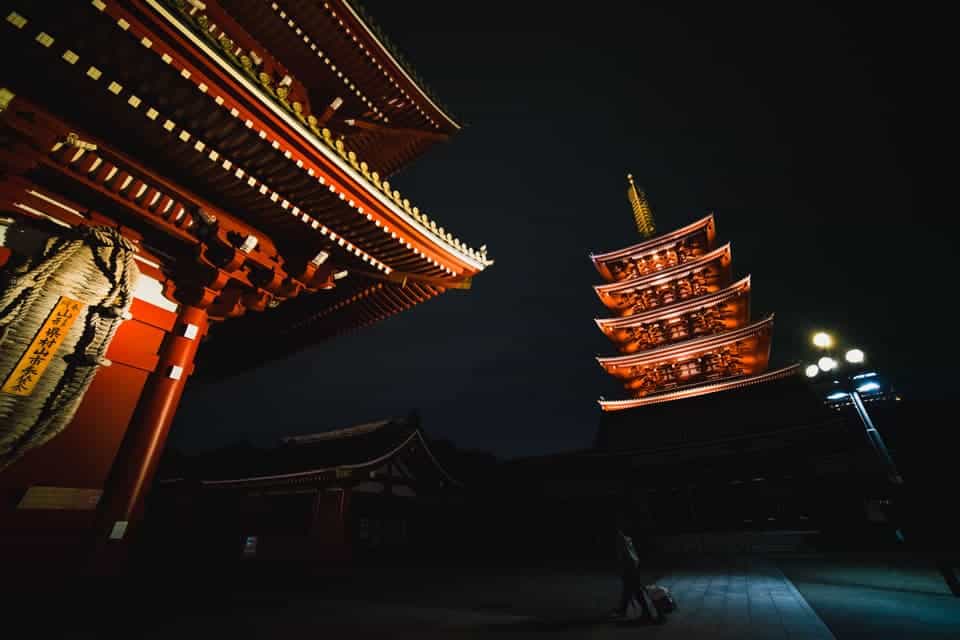 Night
When you are done visiting Sensoji, it is time to hit up the electric town of Tokyo: Akihabara.
Akihabara is known for several things: the otaku culture, beautiful neon signs, mega electronic stores, addicting arcades, and a high concentration of manga and anime shops. Similar to the youth culture in Harajuku, a lot of things you see in Akihabara might be unfamiliar to you.
If you are an arcade-lover, I personally recommend you to check out the multi-story arcades. The arcades in Akihabara have several floors and each floor has hundreds of gaming machines.
If you are a fan of Dave and Busters in the United States, the arcades in Japan will surpass your expectations. Train Simulator, shooting games, crane machines, you can spend all day in these arcades trying out a huge variety of games.
My personal favorites are the rhythm game called Taiko and the strange "Flip The Table" game.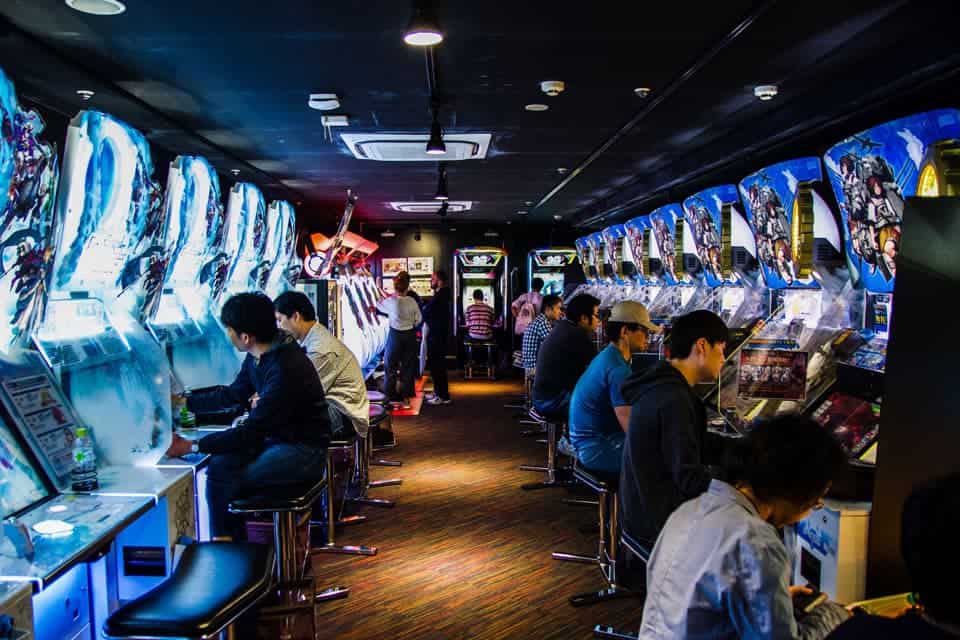 If you want a real taste of otaku culture and Japan's quirkiness, one of the popular things to do in Akihabara is to visit a maid cafe.
Out of all the things to do in Japan, visiting a maid cafe is definitely at the top of the list for weird things to do. Though it is a maid cafe, no one really goes there for the drinks or the food. Guests are usually there for the experience.
The waitresses are dressed in maid outfits with knee socks and sometimes cat ears, similar to a "kawaii" girl from an anime. When a maid comes with your food or drink, it is accompanied by a singing performance or a little dance that you have to mimic embarrassingly. Everything is cute and adorable in a maid cafe.
There were times when I definitely felt uncomfortable in a maid cafe but it is truly an eye-widening experience of the epidemic that is the dating culture in Japan. Numerous guests come to these maid cafes to seek company and intimacy as dating is becoming increasingly difficult due to work and expectations of a relationship. Though a little bit controversial, it is worth going to one in my opinion.
If you do go to a maid cafe, make sure you go to a reputable one. I recommend Maidreamin Akihabara.
If none of these activities seem particularly interesting to you, Akihabara is a beautiful neighborhood to wander around at night.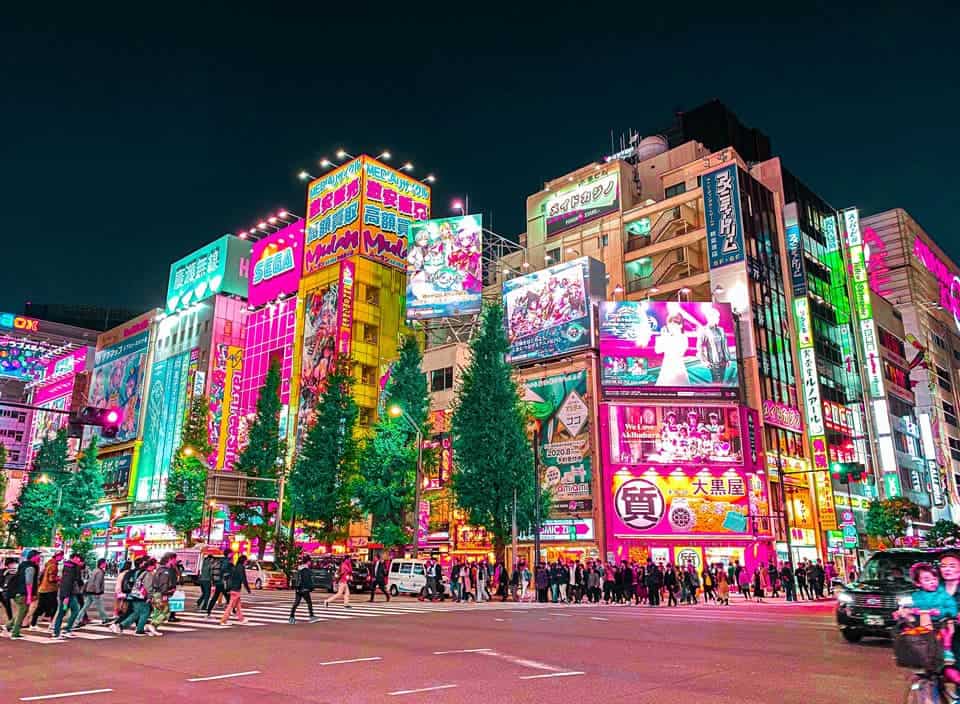 You must be tired after exploring the colorful streets of Akihabara. If you wish to continue exploring Tokyo after dinner, you are more than welcome to. If you want to go back to your hotel to rest, it is totally understandable.
However, if you still have a little bit of energy and want to relax and see a different side of Japan, then you must head to Kotobukiyu Sento, or the Kotobukiyu public bath.
I am fairly certain that you have heard of the famous onsens (natural hot springs) in Japan. However, due to the different locations, not every city has its own natural hot springs. Unfortunately, Tokyo does not have many natural hot springs in the center. However, it does have a few public baths (sentos).
Sentos are the perfect way to relax after a long exhausting day. Separated by genders, visitors get fully naked before jumping into the hot steamy baths. If you have friends that you weren't so close to before, you will be best friends after a trip to the sentos.
---
Day 3: Tokyo Metropolitan Government Building, Robot Restaurant, Shinjuku, Golden Gai
Morning
Day 3 of our 5 days in Tokyo itinerary will be spent exploring Shinjuku and the surrounding area.
In the morning, we will head over to the Tokyo Metropolitan Government Building. On the surface, the building looks like its for business offices and it is. However, near the top of the building is a FREE observatory where visitors can enjoy a panoramic view of Tokyo from 202 meters aboveground. On a clear day, you can easily see Mount Fuji in the distance.
If you are traveling Tokyo on a budget, the Tokyo Metropolitan Government Building is a must-see place.
Though it is not the highest observatory in Tokyo (highest is at Tokyo Skytree), the view above is enough to take your breath away. Obviously, the best part is the free admission!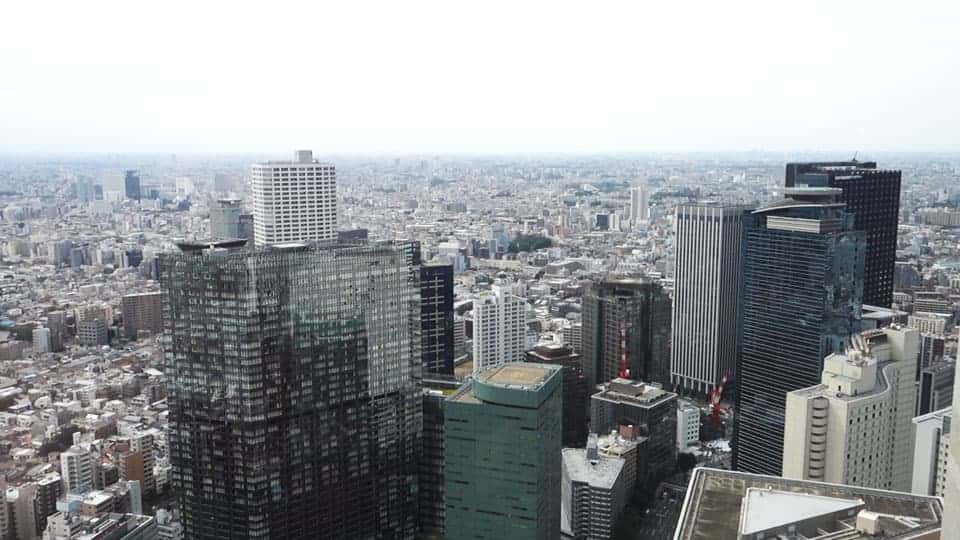 After the Tokyo Metropolitan Government Building, we will head over to the Shinjuku Gyoen National Garden, one of the biggest and most popular parks in Tokyo.
The Shinjuku Gyoen National is the perfect haven in a bustling city. Locals and tourists come here to escape from the stress of daily life. Shinjuku Gyoen features three types of garden: Japanese landscape garden, English garden, and French landscape garden. Shinjuku Gyoen is also one of the top places to watch the cherry blossom in Tokyo!
I particularly liked the Japanese traditional garden as it contains beautiful ponds and wooden bridges!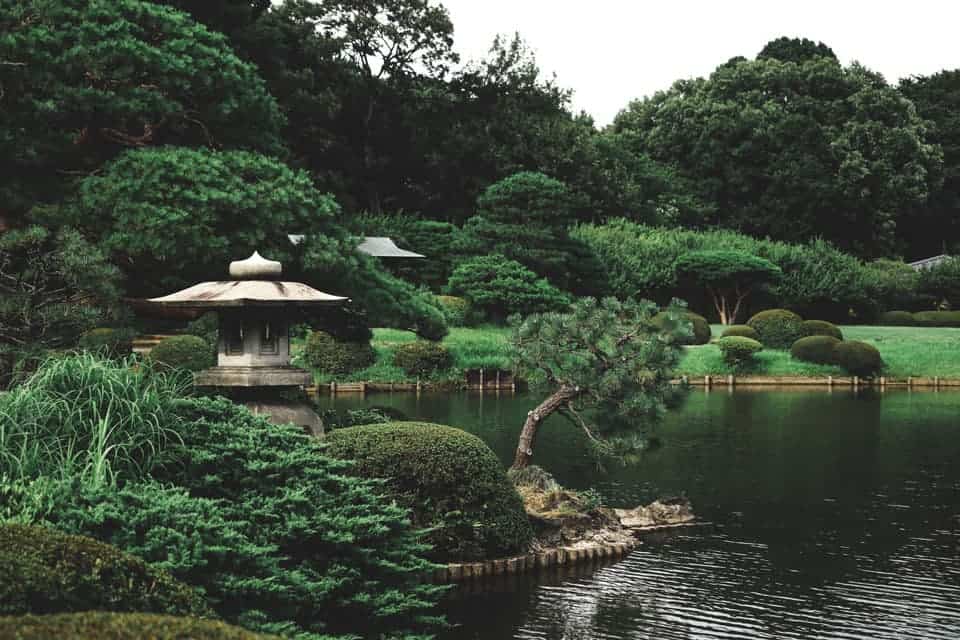 Afternoon
When you are done visiting Shinjuku Gyoen National Garden, head over to Shinjuku Station. The Shinjuku railway station is the busiest railway station in the entire world, serving over 2 million passengers daily!
Warning: If you enter Shinjuku Station there is almost a 100 percent chance you will get lost. I don't know a single person that has not gotten lost in the Shinjuku station. It is like a maze (but a fun one) in there!
Shinjuku is a very popular area for tourists and locals alike. Featuring many shops, restaurants, and traditional alleys, you can spend half a day exploring the Shinjuku area. There is no better spot for sightseeing in Tokyo than Shinjuku!
It is easy to lose track of time when you are lost in the sea of skyscrapers and people. Just don't miss the next attraction!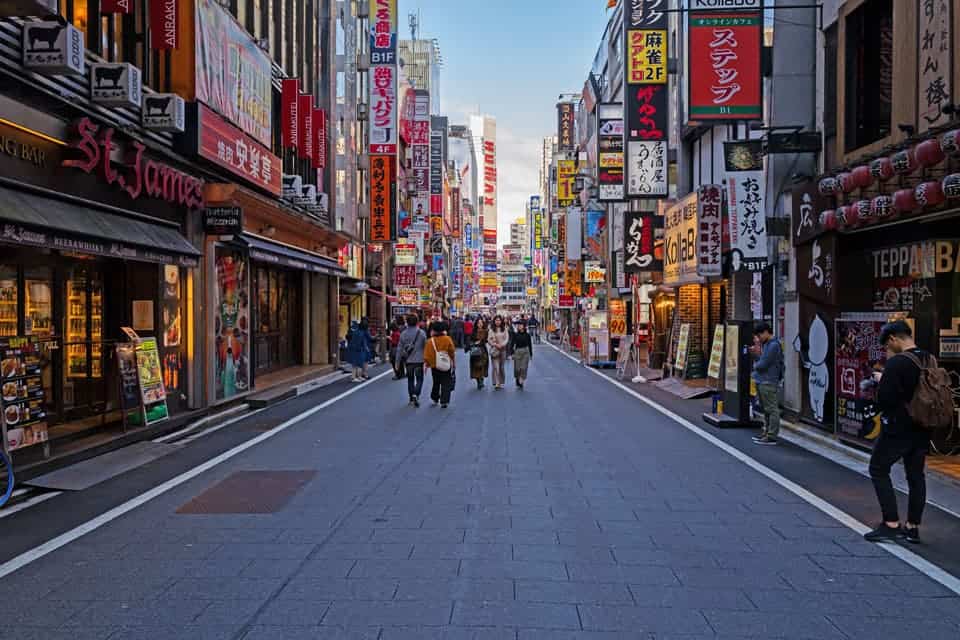 If there is one thing Tokyo is famous for, it is the following place we are going to visit, the Robot Restaurant. From the name, you are probably thinking about a cute little restaurant where robots serve your food. WRONG!
Robot Restaurant is a show that involves crazy neon lights, strange costumes, robots, dragons, ninjas, and many other mind-blowing things. It is a 1.5-hour show where viewers will undoubtedly ask themselves "What the f*ck am I watching?"
At first, the whole facade seems extra and too much to comprehend. But after a whole lot of sensory overload and losing some of your hearing and brain cells, you will actually begin to enjoy it. The oddity becomes the norm and though it feels strange to sing and dance along with ninjas and Power Puff girls, there is a sense of elation to it.
Were you drugged? Who knows. Do I recommend it? Of course!
Though there are shows several times a day, I recommend going to the 4:00 PM show. Tickets can be purchased at the door but it is much cheaper to reserve them ahead of time. It is also recommended to arrive 30 minutes ahead of performance time!
Though Robot Restaurant is advertised as a restaurant, you probably won't be having a proper meal in there. That is why afterward we will visit the Piss Alley (also called, Memory Lane, Yakitori Alley, or Omoide Yokocho). The charming name was given due to the lack of toilets in that area.
Nowadays, the alley is the perfect place for some drinks and Japanese snacks, namely yakitoris (Japanese skewered chicken). With a total of 81 restaurants in this tiny alley, many of these restaurants can only feature several guests at once.
Many of the restaurants in Memory Alley do not have an English menu, but for the ones that do, expect friendly staff and locals that are not shy to strike up a conversation.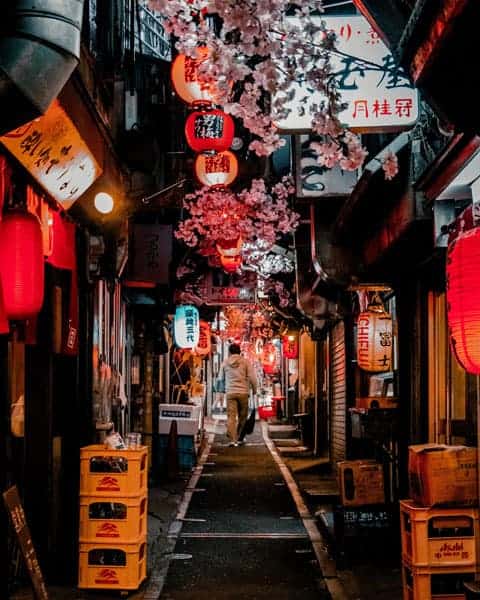 Evening
Spend the rest of the evening wandering around Shinjuku. Make sure you don't miss the crazy Godzilla head there!
One of my favorite spots in Tokyo at night is Golden Gai in Shinjuku. If you are looking for a chill spot at night to meet some locals and have some sake, Golden Gai is the place you want to go. The area is comprised of 6 narrow alleys where both sides of the alleys are filled with different types of bars.
Though located in the red-light district (Kabukicho) of Tokyo, the area is safe and tourist-friendly. The architecture is quite similar to that of the Piss Alley but instead of focusing on yakitoris, alcohol is the key here.
The only downside of Golden Gai is the lack of any major clubs in the area. If you want to go to a club and enjoy the incredible Tokyo nightlife, a visit to the posh district of Roppongi is a must!
Day 4: Independent Day For Exploring
The last 3 days of our 5-day Tokyo itinerary have been very action-packed. Day 4 is an independent exploration day. We understand that Tokyo is a huge city and not everyone has the same interest. In the three days above, we have covered the attractions that everyone should see when visiting Tokyo.
Today you will visit the things you want to see. You can do anything you want on this day: relax, revisit some of the places you like (or missed), or try some of the amazing restaurants in Tokyo.
If you need some inspiration or recommendations, here are other top attractions in Tokyo!
Watch Sumo Wrestling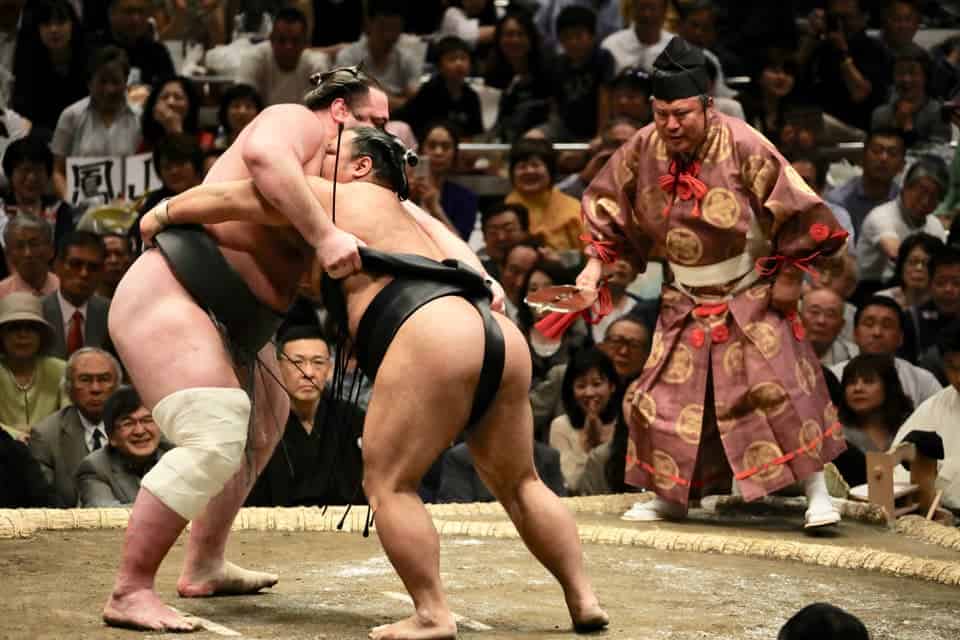 Japan's national sport, sumo wrestling, is an experience you can't miss out on in Tokyo. Though it is difficult to see a sumo wrestling tournament because of its sparsity throughout the year, visitors can get a closer look at sumo wrestling by attending one of their training. Tickets are affordable and must be booked ahead of time!
Go-Karting On The Streets Of Tokyo
One of the most unique tourist activities in Tokyo is go-karting in the streets of Tokyo! Somewhere along the line, the government thought it would be a good idea for tourists to drive up the busy streets of Shibuya, Akihabara, and others. You can even drive through the crazy Shibuya Crossing!
And because it is Japan, no go-karting is complete without dressing up. So come put on your onesie costume and Tokyo Drift down Shibuya!
Ghibli Museum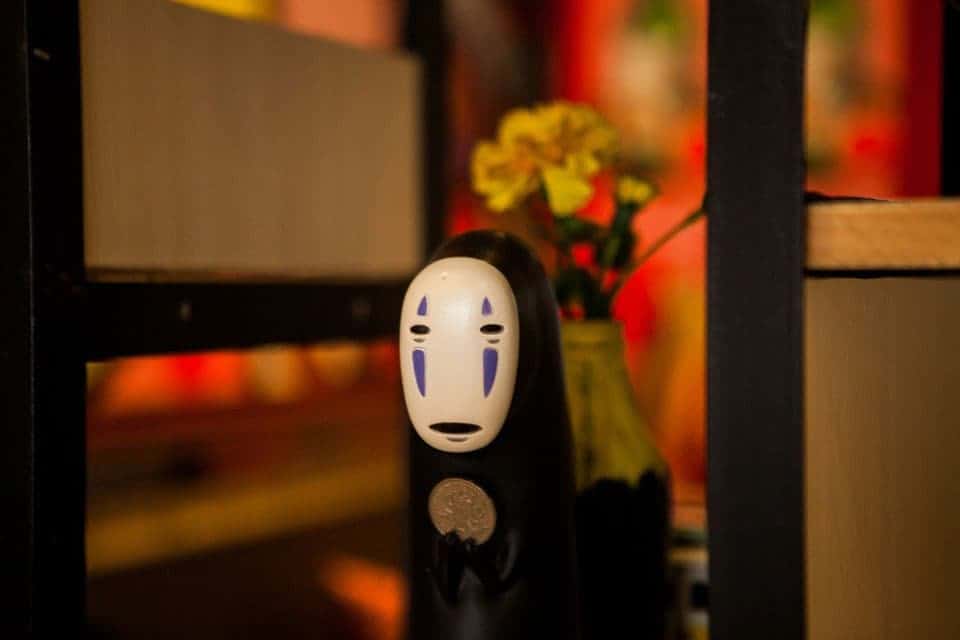 Ghibli Museum is the animation and art museum of the famous Japanese animation company called Ghibli Studios. Some of their notable films are "Spirited Away", "My Neighbor Totoro", and "Princess Mononoke".
If you are a fan of these films then a visit to the Ghibli Museum is a must. Here you will learn about the production of the films, view exclusive short movies in their mini theater, and much more!
Tokyo Disneyland or Tokyo Disneysea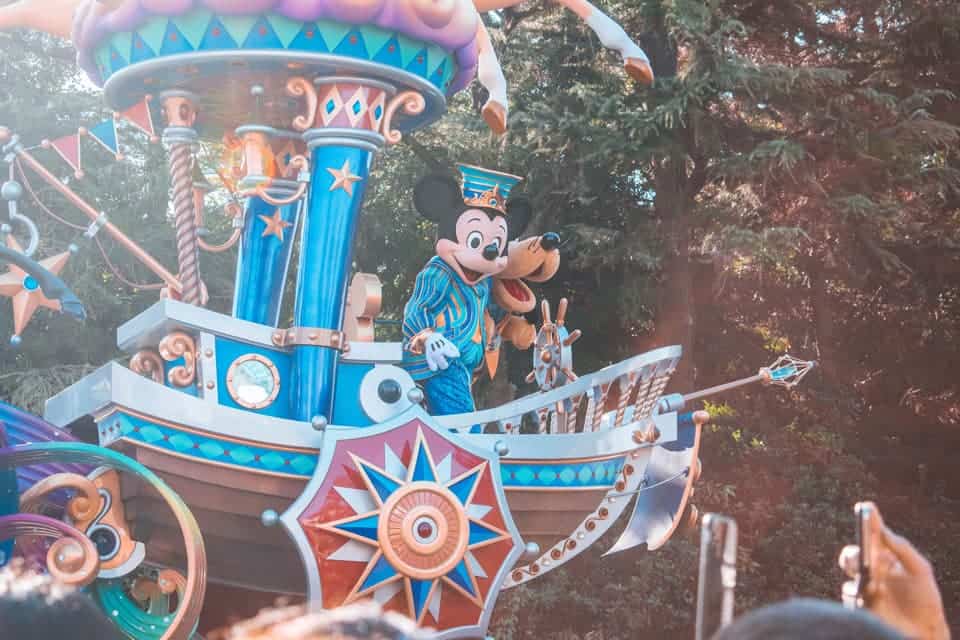 For anyone traveling to Tokyo with kids, a visit to Tokyo Disneyland or Tokyo Disneysea is inevitable. Everyone should be familiar with Tokyo Disneyland but Tokyo Disneysea might be something new for you.
Considered the best theme park in the world, Disneysea is unlike any other Disney theme park. Besides the incredible lineup of rides, the place has the magical power of teleportation. The environment is so meticulously created that you feel like you are actually transported in time!
Themed Cafe or Restaurant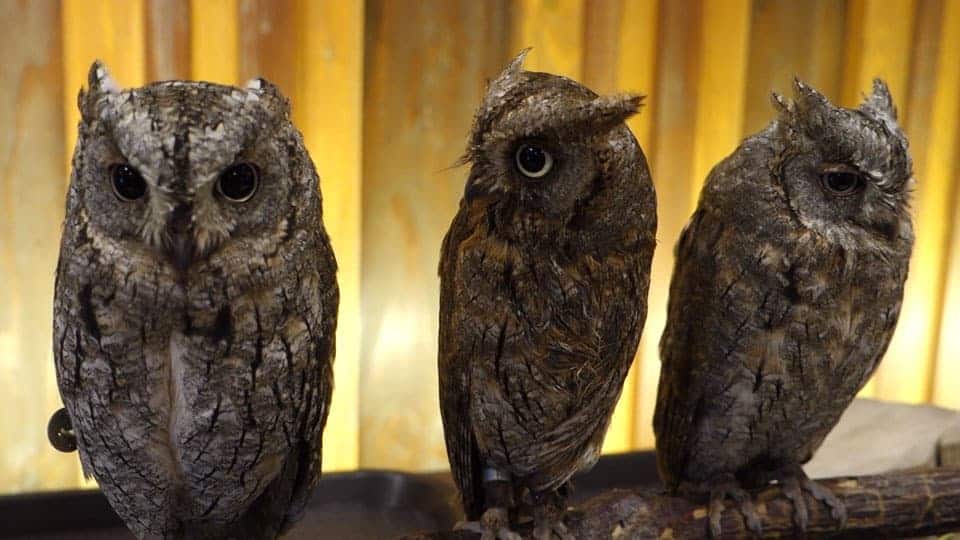 Tokyo is filled with interesting theme cafes and restaurants. It would be a shame not to experience something so unique!
My favorite themed restaurant is Ninja Akasaka and The Lockup. Ninja Akasaka is a ninja-themed restaurant where patrons are served by ninjas! The Lockup is a horror-themed restaurant where visitors are seated in cells and drinks are served in test tubes. Periodic performances happen throughout the night!
If horror is not your thing, check out the various animal cafes in the area. You'll find to find one that treats the animal fairly, there are some in Tokyo that can be on the borderline of animal cruelty. I recommend either a dog cafe or a cat cafe. Try to avoid owl cafes because owls are nocturnal creatures!
Tokyo Tower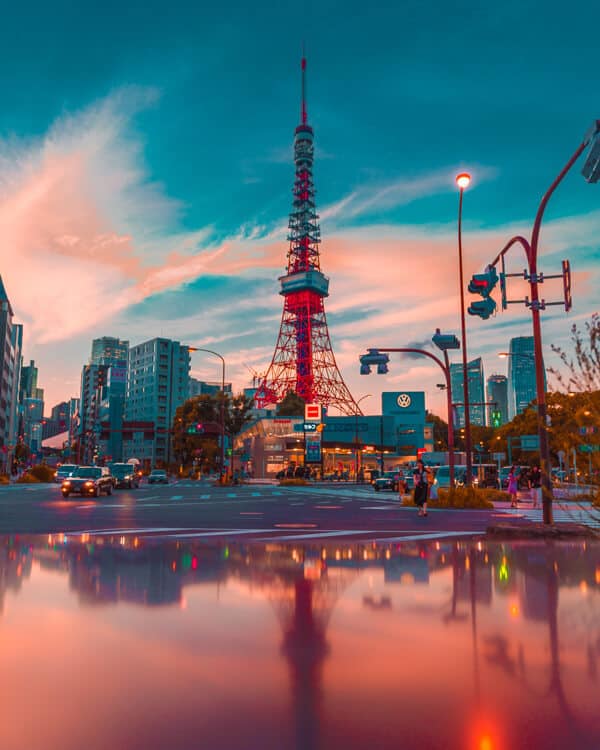 Tokyo Tower is one of the most iconic landmarks in Japan. At 332.9 meters high, it is the second tallest building in Japan and serves as a communications and observation tower in Tokyo.
It was completed in 1958 and has has two main observatory decks that offer a panoramic view of the city skyline and landmarks like Mount Fuji, Odaiba Island, and Roppongi Hills. The lower observatory sits at 150 meters high while the upper observatory reaches 250 meters.
Tokyo National Museum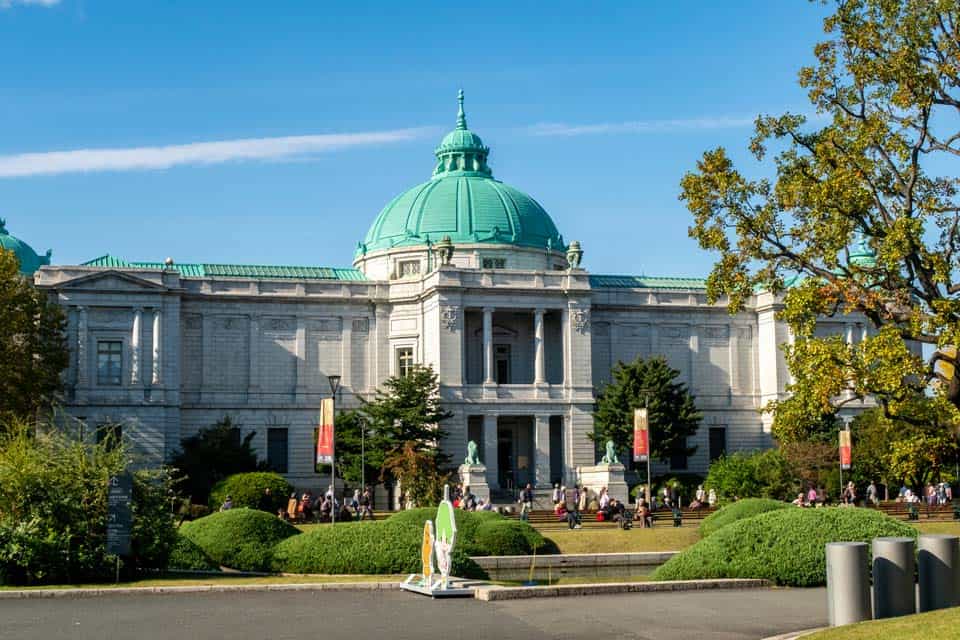 Tokyo National Museum is one of the most impressive museums in Japan. It spans a total of 4 museums and is home to a vast range arts artifacts from a variety of cultures in the country. Visitors can explore multiple permanent exhibits featuring paintings and sculptures as well as archeological findings such as pottery, armor, swords, lacquerware and more.
Tokyo Skytree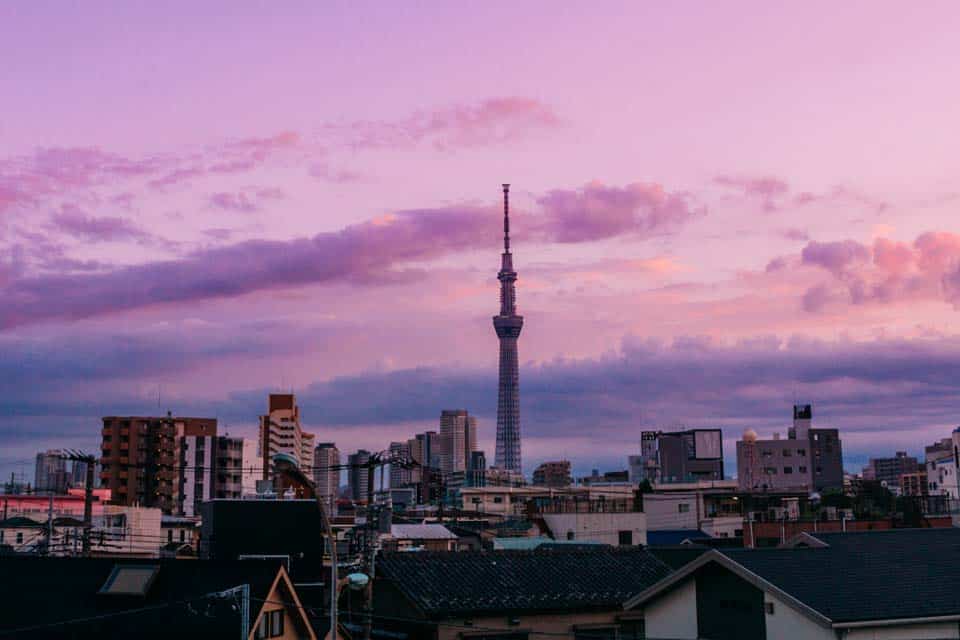 The Tokyo Skytree is a broadcasting station and an observation deck in Tokyo. It is 634 meters tall, making it the tallest building in Japan and the third tallest in the world.
With its elegant white-and-blue elegance, this stunning tower is visible from miles away, drawing visitors from around the globe. Inside, visitors can enjoy spectacular 360-degrees views from its upper floors of both Tokyo and surrounding areas!
Day 5: Hakone Day Trip From Tokyo
Now that we have visited the best places in Tokyo, it is time to go out of the city. On the fifth day of our 5 day Tokyo itinerary, we will take a day trip from Tokyo.
There are many exciting places to explore near the town of Tokyo, namely Kamakura, Hakone, and Mt. Fuji. If you utilize the shinkansen (bullet trains) of Japan, you can even go further out and spend a day in Kyoto, Osaka, Nara, or even Hiroshima! If you do, I highly recommend you to purchase the JR Pass to save some money!
The day trip we will be taking from Tokyo is Hakone!
As one of the most beautiful onsen towns in Japan, Hakone is a popular destination for weekend travelers from Tokyo. Located about an hour away from Tokyo by train, people come here to escape the hustle and bustle of the capital of Japan.
When you are visiting Hakone, I highly recommend you to take a dip in one of their numerous onsens, enjoy the views from Lake Ashi, check out the holy Hakone Shrine, and most importantly, take the ropeway up to Owakudani and try their black sulfur eggs!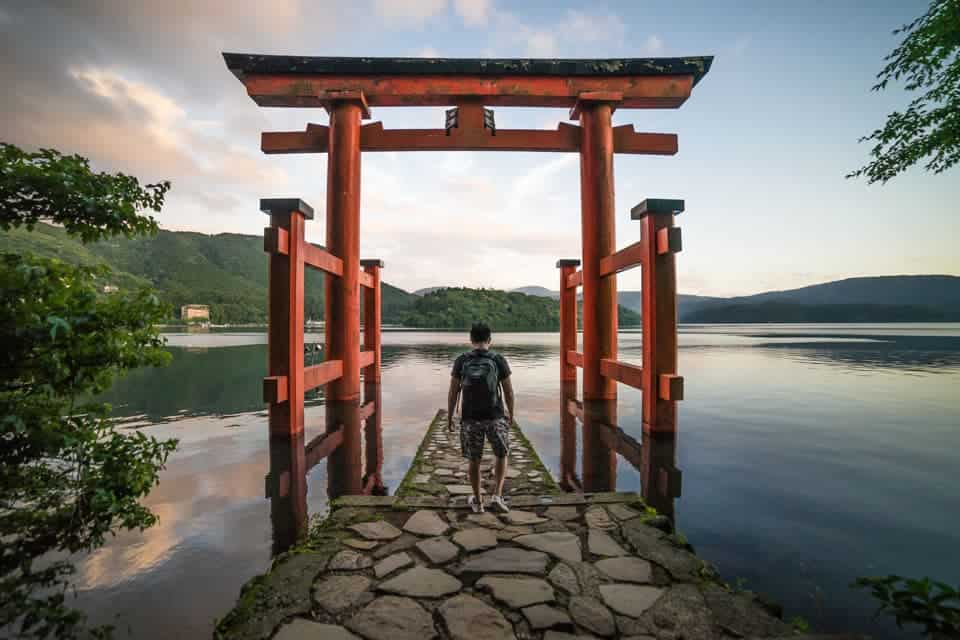 ---
Where To Stay In Tokyo
Though the best things to do in Tokyo can be far apart at times, the transportation system in Tokyo is extremely convenient. However, if you only have 5 days in Tokyo, it is important to pick the proper neighborhood to stay in Tokyo in order to maximize your time.
For our 5 days Tokyo travel itinerary, it would be convenient to stay near Shinjuku, Shibuya, Tokyo Station, Akihabara, or Asakusa.
Here are specific places we recommend you to stay in:
Best Hostel In Tokyo – UNPLAN Shinjuku
UNPLAN Shinjuku is one of the best-rated hostels in Tokyo and it is not difficult to see why. Convenient location, great common areas, delicious breakfast, there are more amazing features than I can count with my fingers. One of the best amenities is the personal smartphone they provide to each guest. With the smartphone, guests essentially have free wifi to use when they are exploring the city!
---
Best Luxury Hotel In Tokyo – Shibuya Stream Excel Hotel Tokyu
If you are looking for a luxurious experience in Tokyo, then you must stay at Shibuya Stream Excel Hotel. Elegantly designed with trendy vibes, the high-end hotel is the perfect home away from home. The stunning city views, delicious breakfast, and amazing Japanese hospitality will make your Tokyo trip unforgettable!
---
Like this post? Don't forget to save it on Pinterest!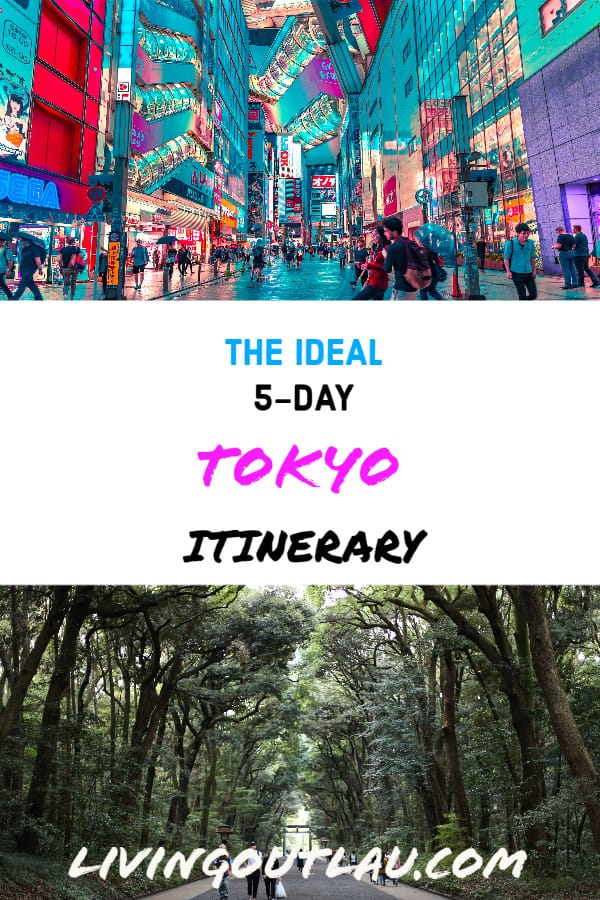 ---
This concludes our Tokyo in 5 days itinerary. I hope it has at least given you a rough idea of what to do in Tokyo for 5 days!

Any questions? Leave them in the comments!
Disclaimer: Some of the links above are affiliate links. That means if you book or make a purchase through the links, we will earn a small commission at no extra cost to you! The money will help run this site! Thank you!