Osaka or Tokyo? Which city should you visit on your next trip to Japan? These two cities are two of the most popular tourist destinations in Japan, but they each have their own unique charm.
While these two Japanese cities have many similarities, they can also be quite different in many aspects. Some travelers might love Osaka, but some might dislike Tokyo, or vice versa.
That is why we have written this blog post to compare and contrast Osaka and Tokyo, so that you can make an informed decision about which city is right for your next visit!
In the end, we will sum up our findings and see which city comes up triumphant in the Osaka vs Tokyo battle!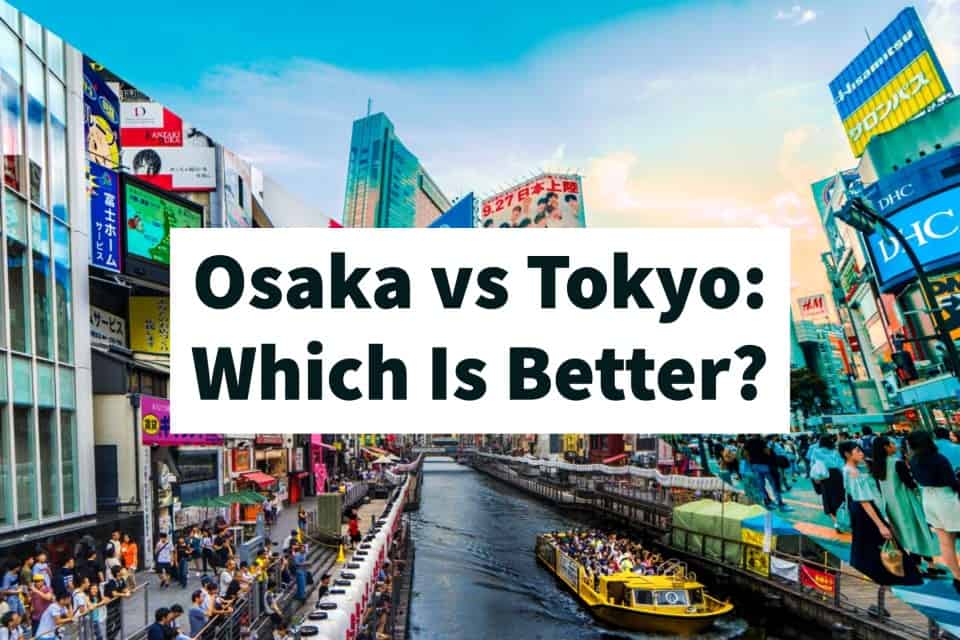 ---
What Is Osaka Like?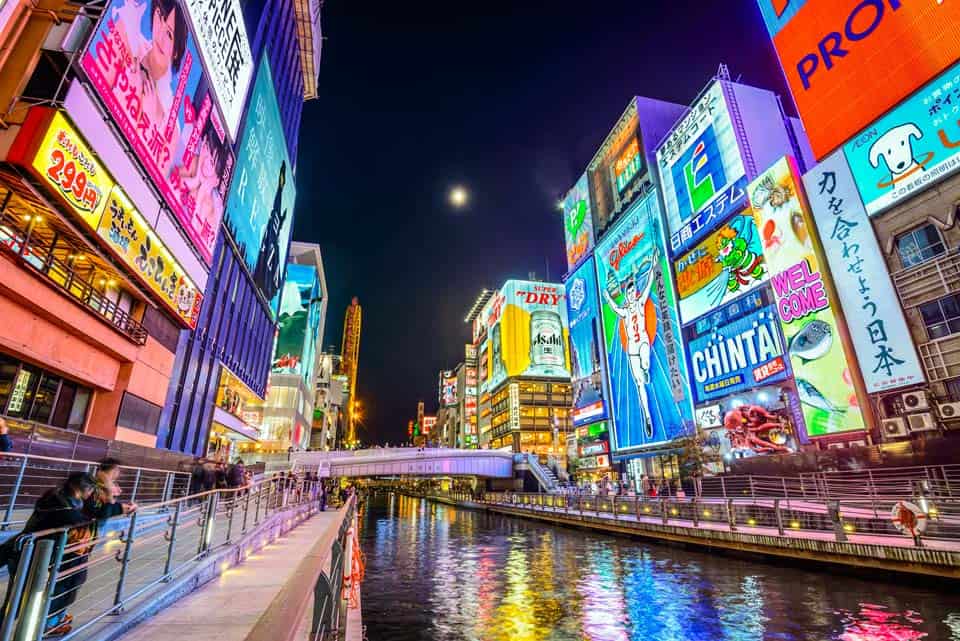 Before we jump into the comparison, let's start with an introduction to the two cities.
For those that have never been to Japan, Osaka is known as Tenka no Daidokoro, or the nation's kitchen. This nickname originated from the Edo period (1603 – 1868) when Osaka was the hub for Japan's rice trade. Historically speaking, Osaka has been an important center of trade for Japan.
Nowadays, Osaka is the capital of the Osaka Prefecture and the third most populous city in Japan, following Tokyo and Yokohama.
The city is very metropolitan and boasts one of the biggest nightlife scenes in the country, with a wide variety of bars and clubs. Osaka is also well-known for its street food, such as takoyaki (octopus balls) and okonomiyaki, and for its shopping districts, such as Dōtonbori.
---
What Is Tokyo Like?
Tokyo is the capital of Japan and known for being one of the biggest cities in the world. It is a major international hub for business and transportation, home to many cultural sites and trend-setting fashion.
In the Edo Period, Tokyo was known as Edo, and served as the seat of government for the Tokugawa shogunate. After the Meiji Restoration in 1868, Tokyo became a global city, with skyscrapers popping up around every corner and a large expat community from all over the world.
Though filled with many eye-widening experiences and top tourist attractions, Tokyo is a very busy city, especially when compared to Osaka. The locals in Tokyo are some of the most stressed out in the world, and it is evident when you walk around the city during rush hour.
Tokyo is at the forefront of lots of many aspects around the world – from culinary to technological. It is truly one of the most unique places in the world!
---
Osaka vs Tokyo: How They Compare?
Below we are going to compare Osaka and Tokyo in several categories. In the end, we'll sum up the pros and cons of each city and pick a winner!
Which City Is Cheaper?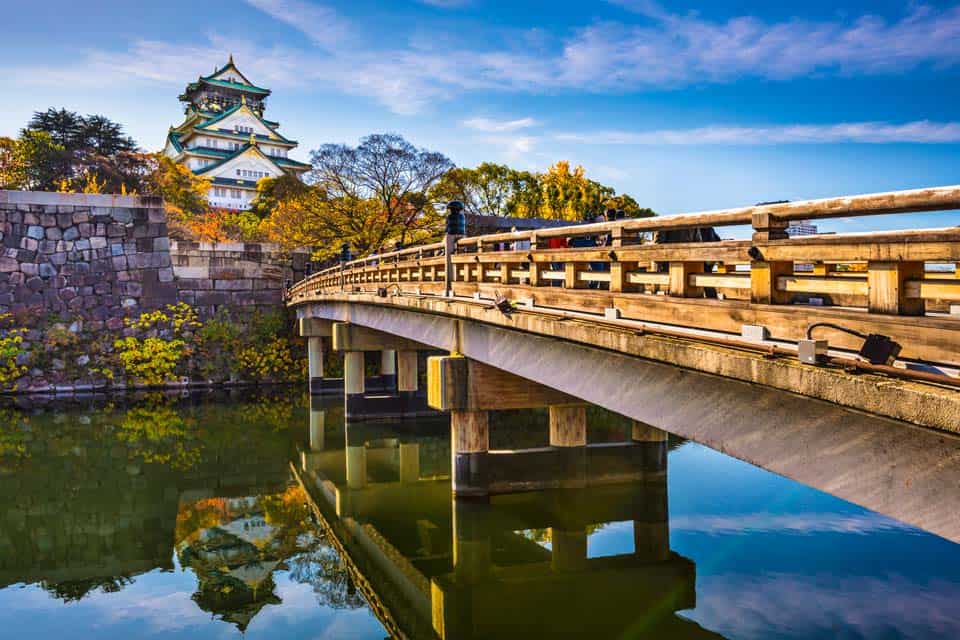 If you are visiting Japan on a budget, you might want to consider whether Osaka or Tokyo is cheaper. After all, Japan is by no means an affordable travel destination and saving every penny helps.
Because Tokyo is the capital of Japan, the average wage is higher than Osaka. Because of that, the cost of living is generally higher in Tokyo than Osaka.
Anything from accommodation to food to attractions is usually slightly higher in Tokyo than Osaka. However, you might find that the difference isn't big enough to make it a deciding factor.
But if you are conscious of every penny you are spending, you might find that Osaka is the better option for you.
Best City For Price:
Osaka
Which City Has Better Tourist Attractions?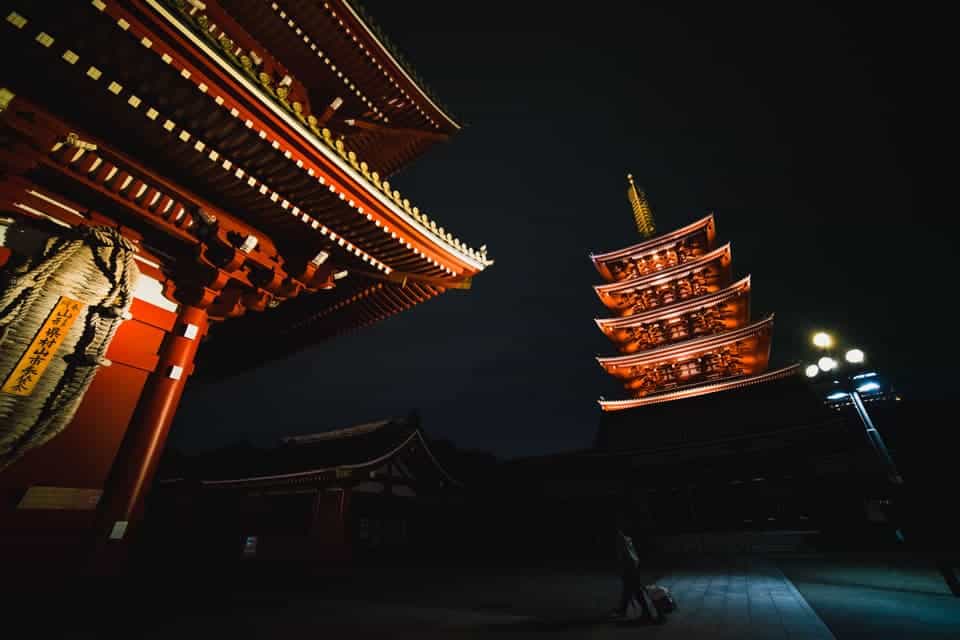 As two of the most popular cities in Japan, it is no surprise that both Osaka and Tokyo have plenty of tourist attractions to offer.
However, we found that Tokyo has a slight edge over Osaka in terms of the variety of attractions. Some travelers can even see all of Osaka in one day, but that would be impossible for Tokyo.
Cultural lovers can visit sites such as Senso-ji and Meiji Shrine. Pop culture (and otaku) lovers will find the neon lights and quirky shops in Akihabara and Harajuku enchanting. Foodies will especially love the hundreds of Michelin-starred restaurants around the city. And of course, you can't forget about the legendary Shibuya Crossing.
Tokyo's attractions are spread out all across the city. Every neighborhood from Shibuya to Shinjuku and Ginza to Roppongi offers something for tourists.
Read More: 5-Day Tokyo Itinerary: Best of Tokyo
Osaka simply does not contain the number of attractions as Tokyo. Yes, it has the famous Universal Studios, but that might only interest you if you are traveling to Japan with kids. Most of its sights are situated around Dōtonbori and Umeda.
However, visitors should note that Osaka is a great place for exploring all the other places in the Kansai region, such as Kyoto, Nara, and Kobe.
City With Better Tourist Attractions:
Tokyo
Which City Is Safer?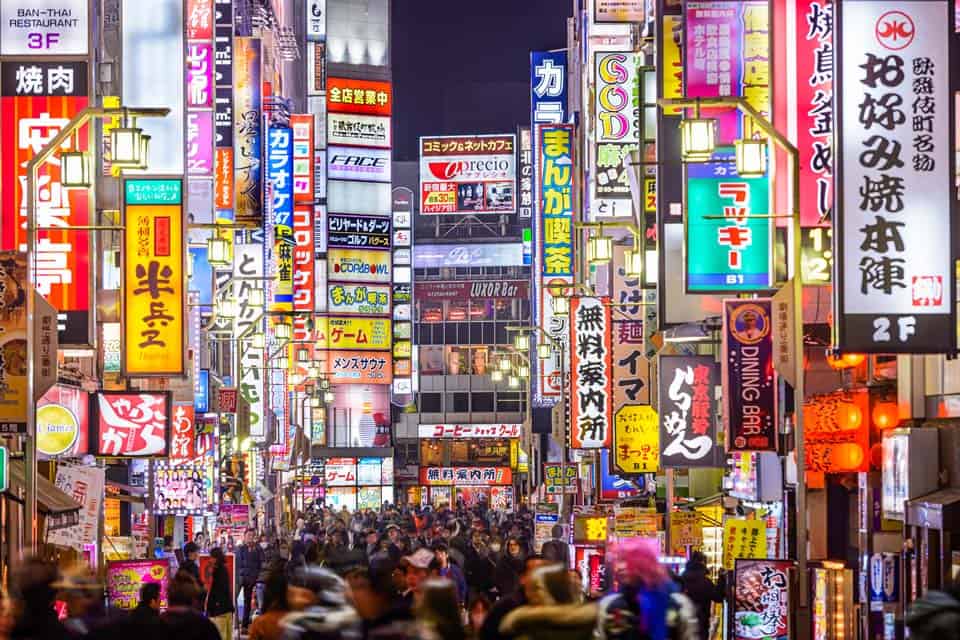 If you are worried about your safety in Japan, don't be. Japan is consistently one of the safest countries in the world. It doesn't matter if you are a solo female traveler or a traveler of color, respect is ingrained in their culture and you'll find nothing but hospitality there.
With that said, both Osaka and Tokyo are very safe for tourists and locals alike. However, Tokyo is consistently rated as the safest city in the world, so we have to give this one to Tokyo.
The Safer City:
Tokyo
Which City Has More Culture And History?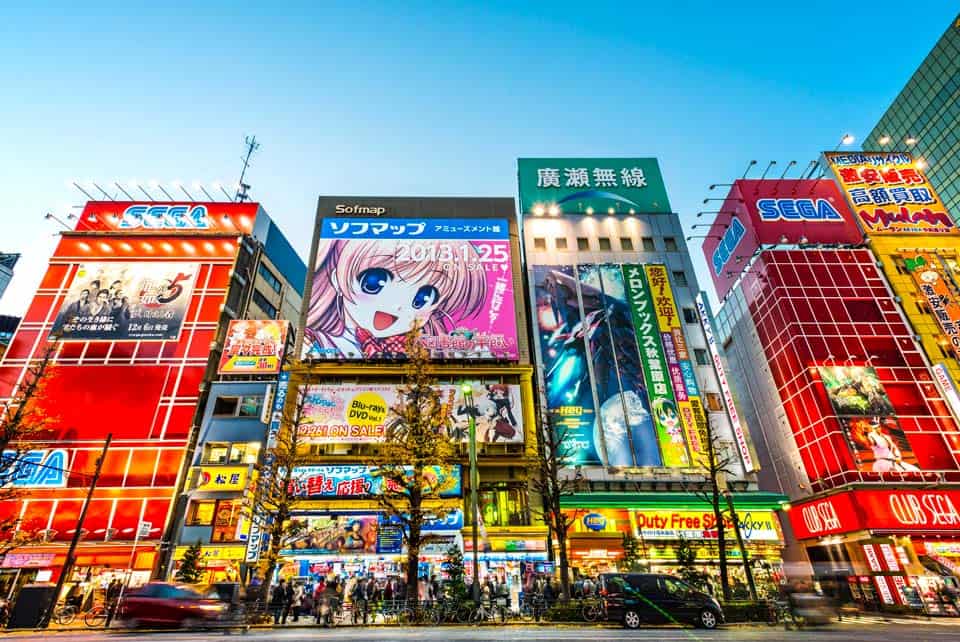 Both Osaka and Tokyo have plenty of culture and history. However, the two cities have very different upbringings and histories.
Tokyo was founded as a city in the Edo period and served as the seat of government for the Tokugawa shogunate. As such, you can find many traces of its past here – from ancient temples to old buildings that are now preserved as museums or restaurants. Tokyo is also famous for its quirky pop culture and cutting-edge fashion.
Osaka, on the other hand, has been a merchant city since ancient times. It is here that you can find Japan's famous street food like takoyaki and okonomiyaki. Osaka also has historical sites such as the Osaka Castle and Sumiyoshi Taisha Shrine that are worth checking out.
Though slightly different, both cities have an interesting history. However, because Tokyo has more of a modern influence and culture, especially when it comes to technology and pop culture, Tokyo takes this one.
City With More Culture and History:
Tokyo
Which City Has Better Food and Drinks?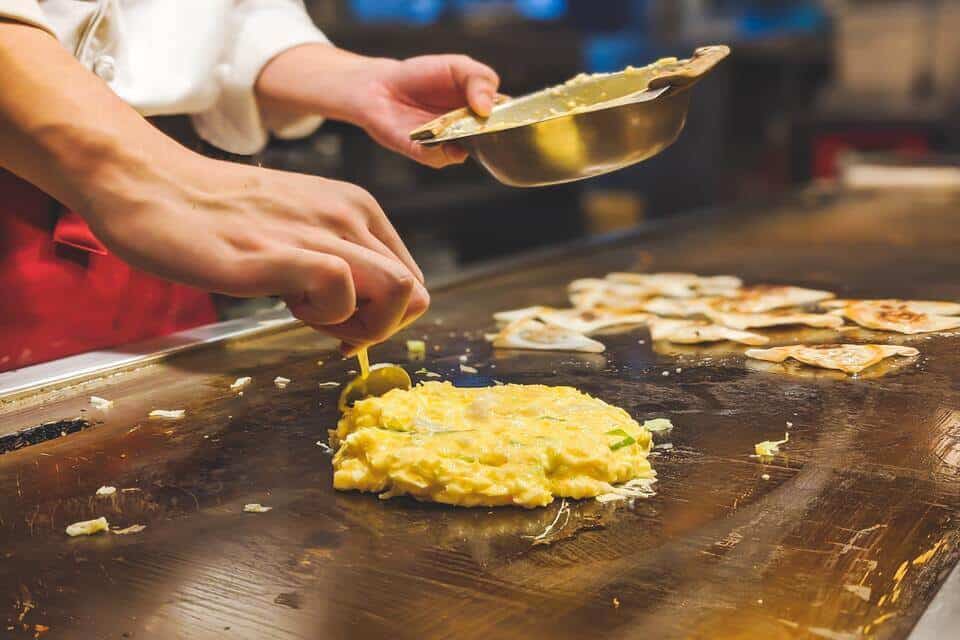 Japanese cuisine is constantly rated as some of the best food in the entire world. No trip to Japan would be complete without sampling some of its authentic dishes such as sushi, ramen, tempura, okonomiyaki and more.
The culinary scene in Tokyo is a little bit different than Osaka. Tokyo is known for having the most number of Michelin-starred restaurants per capita in the world. That alone is a testimony to how amazing the food is in Tokyo.
Osaka, though it has the nickname "nation's kitchen", doesn't have as many world-class restaurants as Tokyo. However, Osaka makes up for it with its amazing street food. Osaka is a great place to sample some of the most authentic Japanese dishes such as okonomiyaki and takoyaki.
When it comes to food, both cities are amazing in their own right. However, we found the food in Tokyo generally better quality and tastier.
City With Better Food and Drinks:
Tokyo
Which City Is Better For Shopping?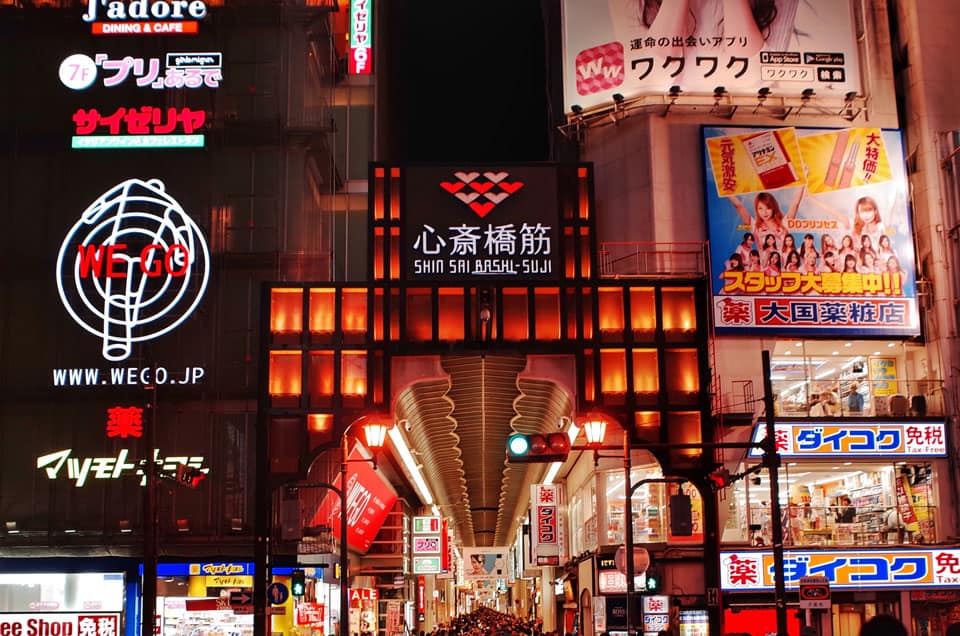 Both Osaka and Tokyo have a wide variety of shopping malls, department stores, boutiques and specialty shops.
In Tokyo, you can find all the major global fashion brands as well as unique homegrown ones in areas such as Ginza, Aoyama and Harajuku. Akihabara has some of the best electronics stores in Japan, and for souvenirs, Asakusa is the place to go.
Osaka has its own unique shopping areas such as Shinsaibashi and Amerika-mura. Here you can find everything from fashion items to electronics. The Tenjinbashi-suji Shopping Street is one of the longest shopping streets in Japan and is also a great place to buy souvenirs.
Although both cities have plenty of shopping options, Tokyo has more variety and higher-end stores. However, its shops are spread out through many different neighborhoods, which could make your shopping experience less enjoyable.
For that reason, it is a tie in this category, but you might prefer one city over the other depending on your preference.
The Better City For Shopping:
Tie
Which City Has Better Nightlife?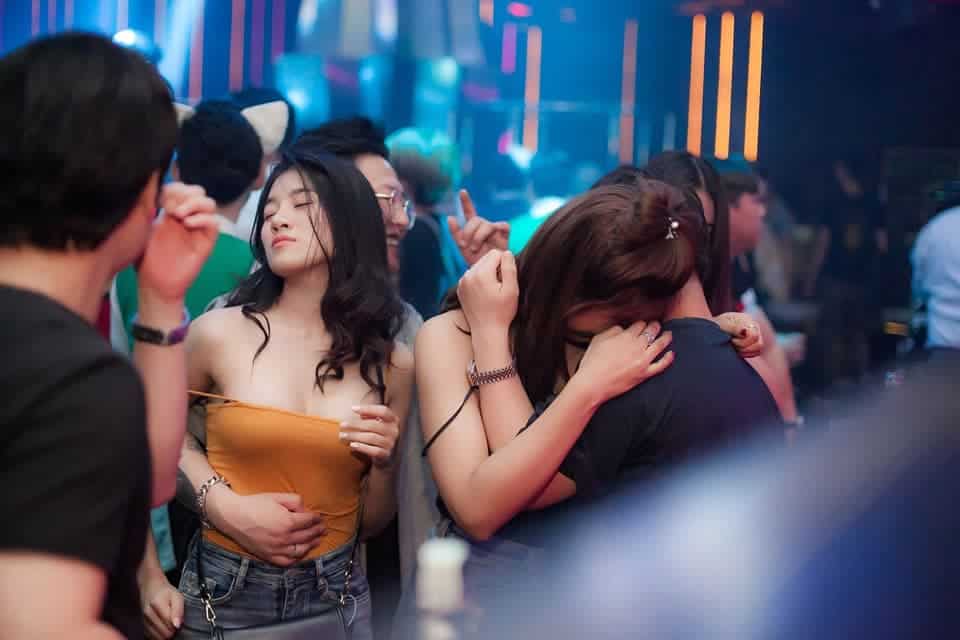 When it comes to nightlife, Osaka and Tokyo are arguably the two best cities in Japan for it. Both cities have a variety of nightlife venues from laid-back bars to traditional izakayas and epic nightclubs.
Generally speaking, Tokyo has more nightlife options than Osaka. Roppongi is particularly popular with international visitors and features high-end clubs and bars. Most clubs here are open until the early morning hours, and they offer a variety of music such as EDM, hip-hop and more. For a more relaxed atmosphere at night in Tokyo, Shinjuku and Shibuya have plenty of options.
When compared to Tokyo, Osaka doesn't have as many huge nightclubs where you can party and dance till sunrise. However, Osaka makes up for it with its amazing izakayas and live music bars. Osaka's nightlife lets you experience a more intimate atmosphere where you can enjoy some traditional Japanese food and drinks as you take in the local culture.
For nightlife, Tokyo takes this category simply because it offers a little bit more options for travelers.
City With Better Nightlife:
Tokyo
Which City Is Prettier?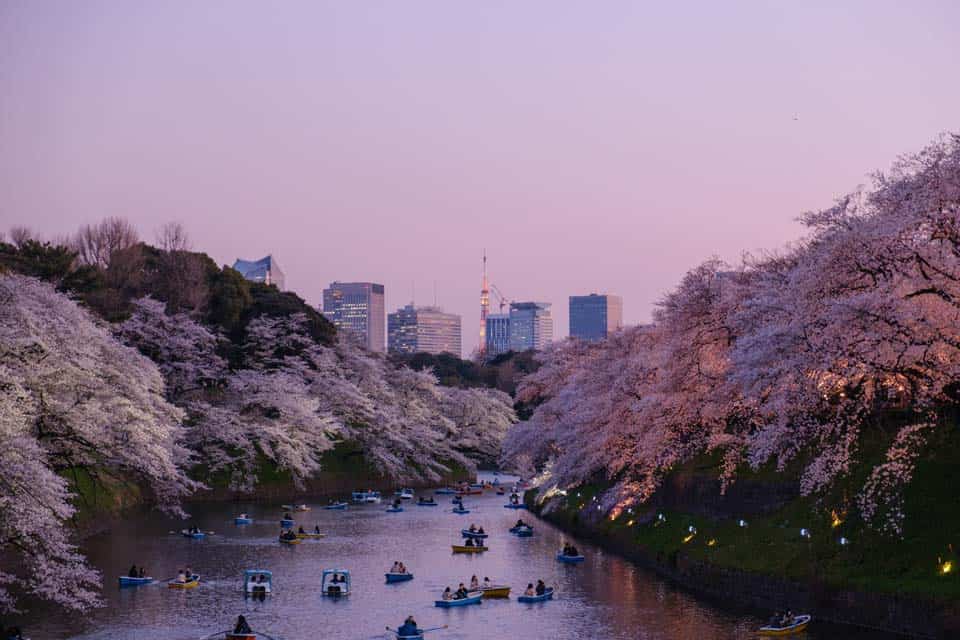 When it comes to beauty, both Tokyo and Osaka have plenty to offer.
Tokyo's beauty typically comes from the bright neon lights of the city. Everywhere you turn you can find towering skyscrapers, a bustling nightlife, and colorful shopping districts. From the observation platforms at Tokyo Skytree or Tokyo Tower, you get an amazing view of this glorious metropolis.
Osaka's beauty typically comes more from its natural surroundings. The most touristic area in Osaka is Dotonbori, which runs along the Dōtonbori canal and offers the perfect balance of natural and modern beauty. The Osaka Castle and its surrounding park, with its abundance of cherry blossoms in the spring, is one of the most stunning sights in all of Japan.
Both cities have plenty to offer when it comes to beauty, so we would have to give this one a tie!
The Prettier City:
Tie
Which City Is Better For Living?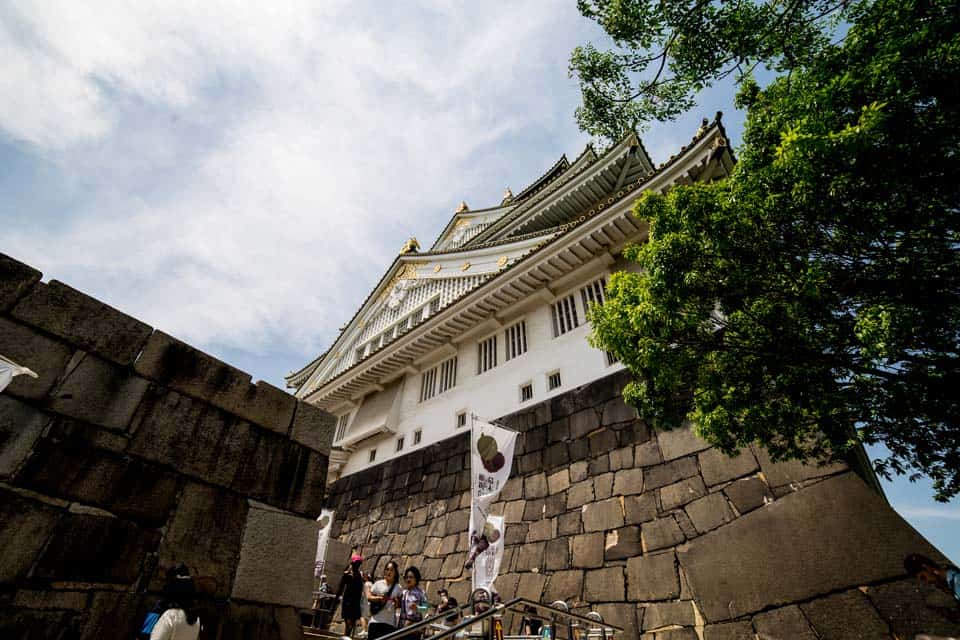 When it comes to living, Tokyo and Osaka both have a lot of advantages. Tokyo is a global financial hub and has an abundance of job opportunities in many fields. It also offers some of the best public transportation systems in the world and is extremely safe for its size.
Osaka is smaller than Tokyo but still offers plenty of job opportunities. It has a great public transportation system and is generally more affordable than Tokyo. The city also offers plenty of cultural experiences, from traditional festivals to street food markets.
People typically earn more in Tokyo, but the stress level is usually higher too. Osaka has a more relaxed lifestyle, which is typically preferred by expats. For that reason, Osaka is usually the better place to live.
The Better City For Living:
Osaka
---
Osaka vs TOkyo Comparison Table
To help you guys sum everything up and make an easier decision, here is a comparison table with all the categories above. Keep in mind that these are our preferences and you might find that you prioritize different things than we do.
| | Osaka | Tokyo |
| --- | --- | --- |
| Price | x | |
| Tourist Attractions | | x |
| Safety | | x |
| Culture and History | | x |
| Food And Drinks | | x |
| Shopping | x | x |
| Nightlife | | x |
| Aesthetics | x | x |
| For Living | x | |
---
Tokyo Vs Osaka FAQs
Is Tokyo or Osaka More Expensive?
Generally speaking, Osaka is slightly more affordable than Tokyo. That is because Tokyo is the capital of Japan and the wages are typically higher, which drives up the cost of living.
Should You Visit Osaka or Tokyo First?
Typically speaking, it doesn't really matter which city you visit first. Osaka is a little bit tamer than Tokyo, which might be better if you are worried about a huge cultural shock.
---
Which is Better? OSaka Vs Tokyo – Final Verdict
As you can tell, comparing these two beautiful cities in Japan is no easy task. In the end, Tokyo edges out Osaka and becomes the better city to visit. However, if possible, we recommend that you visit both cities because they both have plenty to offer.
The main difference is that Tokyo is bigger and better in general. However, that comes with some cons, such as a more intense atmosphere and higher prices. Osaka is generally more laid-back (in Japanese terms), which is probably plenty for most!
Whichever city you decide to go to, I'm sure you'll have a good time.
If you are deciding between Tokyo and Kyoto, make sure you check out our other article!
Disclaimer: Some of the links above are affiliate links. That means if you book or make a purchase through the links, we will earn a small commission at no extra cost to you! The money will help run this site! Thank you!