Not sure what to do in Osaka in one day? Worry not!

Osaka, a port city known for its crazy nightlife, amazing street food, and bright neon signs, is one of the top tourist destinations in Japan. Dotonburi, Osaka Castle, Shinsekai, there are just so many things to do in Osaka.

In our Osaka 1 day itinerary, we will visit as many of the best attractions in Osaka without rushing through anything and help you decide which sightseeing spots in Osaka are worth your time!
---
Is 1 Day In Osaka Enough?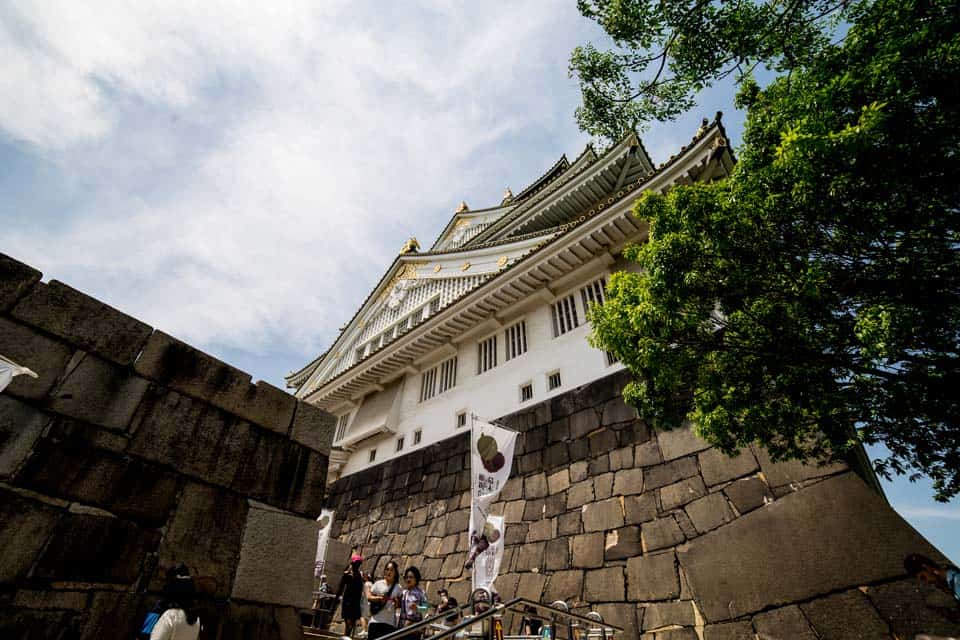 If you are reading this itinerary, you must wonder how many days you should spend in Osaka and if 1 day is enough to see everything. The answer is … Probably not.
Given the number of places to visit in Osaka and the eye-widening cultural differences, we recommend spending at least 2 to 3 days in Osaka.
As efficient as the trains are in Japan, 24 hours in Osaka is not enough to see all the beautiful sights it has to offer. We understand that traveling in Japan is quite expensive and sometimes you might just have one day in Osaka.
That is why we have written this detailed Osaka itinerary, so you discover the things you must do in Osaka in one day and how to maximize your time to see as much as possible!
---
The Ideal Osaka 1-Day Itinerary
Osaka Tourist Attractions Map: 1-Day Osaka Itinerary
Above is the personalized tourist attractions map for your 1 day Osaka itinerary. You will see two sets of marks on the map: the red circle with numbers, and the blue circle with question marks.
The red circles are the places in Osaka you will be visiting. Each red circle has a number to it. The red circle with the number 1 means it will be the first thing to do in Osaka. Can you see what I have marked on the map as number 1? Yes, it's Osaka Castle!
The blue circles with the question marks are other notable attractions in Osaka. Many of them are unique places in Osaka, such as the Universal Studios Japan or the Osaka Aquarium Kaiyukan. If you have more than one day in Osaka, I would recommend you adding those attractions to your Osaka travel itinerary.
Osaka Amazing Pass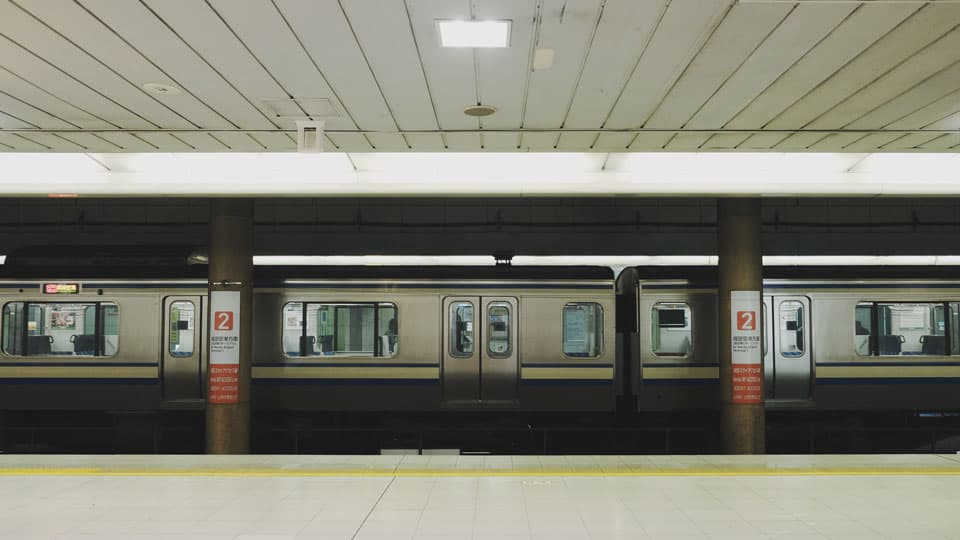 For anyone on a short trip to Osaka, deciding whether to purchase the Osaka Amazing Pass could save a lot of money. After all, is the Osaka Amazing Pass, amazing?
The Osaka Amazing Pass is a 1-day or 2-day pass that offers free admissions to over 50 attractions, bonus perks to about 32 facilities, and a TOKU x2 Coupon, something that gives you discounts on certain attractions. Osaka Amazing Pass also gives you unlimited rides to trains and buses.
Oftentimes, these day passes are usually not worth it, as they don't cover the best things to do in a city. However, the Osaka Amazing Pass is an awesome deal that will save you a lot of money. It covers many of the top attractions you will be visiting in this Osaka 1-day itinerary.
I highly recommend buying the Osaka one day pass if you plan on following this Osaka itinerary.
For more information about the Osaka Amazing Pass, visit their official site and download their mobile app. Before purchasing, you can see all the special deals you can get from the Osaka pass on their mobile app. The Osaka 1 day pass costs 2700 yen at the time of writing.
---
Things To Do In Osaka In 1 Day Itinerary
Morning: Osaka Castle, Museum of Housing and Living, Tenjinbashisuji Shopping Street
This itinerary will assume that you have purchased the Osaka Amazing Pass and that you have already redeemed your physical voucher. If you have decided not to buy it, don't worry. But if you have not picked up the physical pass yet, you will need to do it first thing in the morning.
Osaka Castle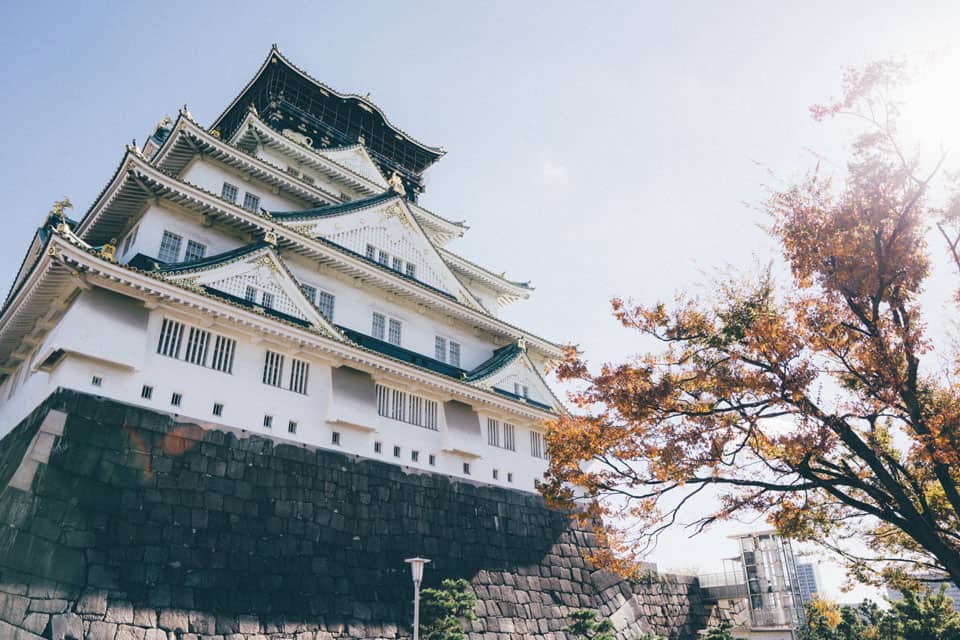 Welcome to Osaka! The first attraction you will be visiting in Osaka is the famous Osaka Castle.
The Osaka Castle opens at 9 AM so that is exactly when you will arrive at the castle. However, feel free to arrive early and walk around the beautiful park where the Osaka Castle is situated, it is a quiet and serene park and one of the best places in Osaka to see cherry blossoms when they are blooming!
The entrance fee to Osaka Castle is 600 yen but with the Osaka Amazing Pass, it is free.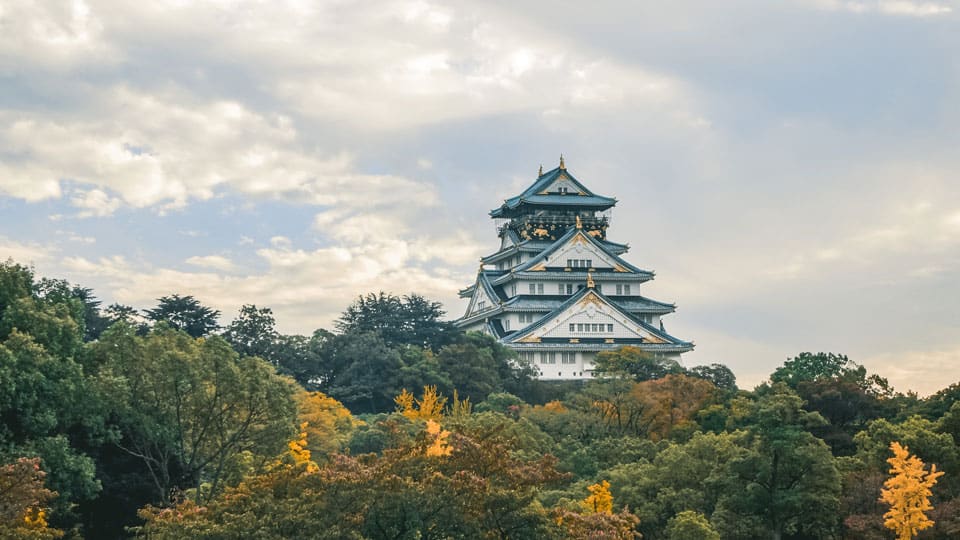 The Osaka Castle you see is actually a reconstruction of the original castle tower built by Toyotomi Hideyori in 1597. Toyotomi Hideyori intended to unify Japan under his rule but shortly died after the construction of the castle.
The castle was destroyed a few years after by Tokugawa. Its most recent reconstruction with concrete was finished in 1997 and has a modern interior as well as an elevator.
The top floor of the Osaka Castle is an outdoor area where you have a panoramic view of the city of Osaka. The other floors are filled with the history of Toyotomi Hideyori and the construction and restoration of the Osaka Castle.
Aim to spend about an hour or so at Osaka Castle before heading to our next activity: Osaka Museum of Housing and Living.
The best way to go from Osaka Castle to the Osaka Museum of Housing and Living is via the Tanimiachi Line. The journey costs 230 yen and will take about 30 minutes. The ride is free if you have the Osaka Amazing Pass.
Note: If you want to travel leisurely, consider skipping the next two attractions (Osaka Museum of Housing and Living and Tenjinbashisuji Shopping Street) and getting on the Osaka-jo Gozabune Boat instead. The Gozabune Boat ride is a 20-minute ride that takes you around the moats of the Osaka Castle and is completely free with the Osaka pass. Afterward, head over to Umeda Sky Building.
Osaka Museum of Housing and Living (Optional)
Osaka Museum of Housing and Living features recreation of many of the neighborhoods from the Edo Period. Visitors can come and immerse themselves in the historic Osaka by wandering down the perfectly re-created streets. Kimonos are also available for rent for 500 yen an hour.
Entrance fee: 600 yen (free with the Osaka Amazing Pass)
The museum itself is relatively small so it shouldn't take you a long time to see everything. Try not to spend more than an hour here and leave by 11:30 AM, there are still many things to see on this Osaka itinerary.
Tenjinbashisuji Shopping Street (Optional)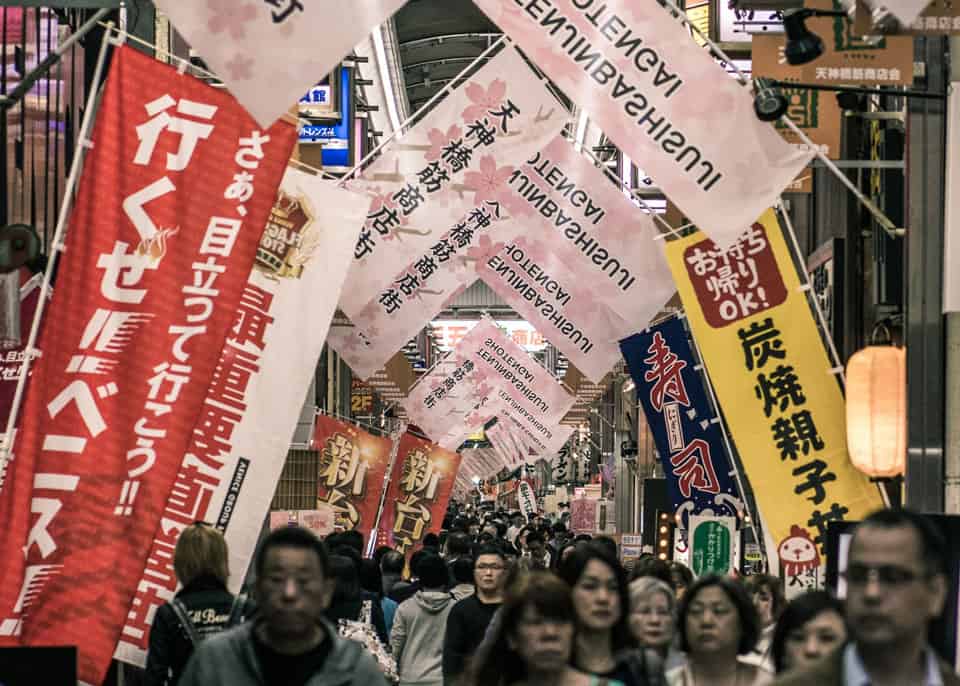 Exit the museum and you will find yourself next to the famous Tenjinbashisuji Shopping Street. As the longest shopping street in Japan, the Tenjinbashisuji Shopping Street spans a total of 2.6 kilometers and takes about 40 minutes to walk its length.
This shopping street is much more local than the other ones you see around Osaka such as Shinsaibashi. Spend about half an hour or so checking out the huge variety of merchandise. Groceries, snack stalls, tea shops, kimonos shops, bookstores, anything you want, you can find it at Tenjinbashisuji Shopping Street.
Try to pick up a snack because you will have a late lunch today!
After you are done exploring Tenjinbashisuji Shopping Street, head to Temma station and take the JR Osaka Loop Line to Osaka Station. The fare of the ride is 130 yen and it takes about 25 minutes. Note that this ride is not covered by the Osaka Amazing Pass because it is a JR line, but it is covered by the JR Pass, or Japan Rail Pass.
Afternoon: Umeda Sky Building, Kuromon Market, Hozenji Yokocho
Umeda Sky Building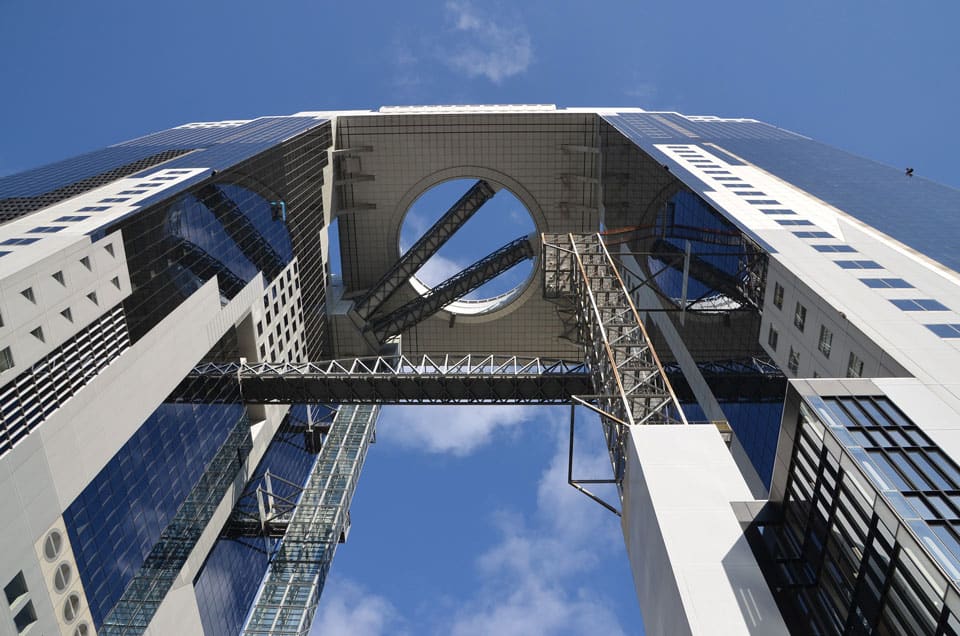 A visit to the Umeda Sky Building is a must for any Osaka itinerary. With a height of 170 meters, the Umeda Sky Building is the most famous landmark in Umeda, Osaka.
At the top of this unique skyscraper is a 360-degree circular roof called the Floating Garden Observatory, or Kuchu Teien Observatory. The views up there are unmatched by anywhere else in Osaka.
The twin 40-story towers of the Umeda Sky Building might be a little difficult to navigate. You must first arrive at the 35th story on one of the towers and then take the escalator across to arrive on the 39th floor on the other side.
The escalator connects the two towers and hovers in the air. It is quite a surreal feeling taking the escalator as it feels like you are being transported in the air.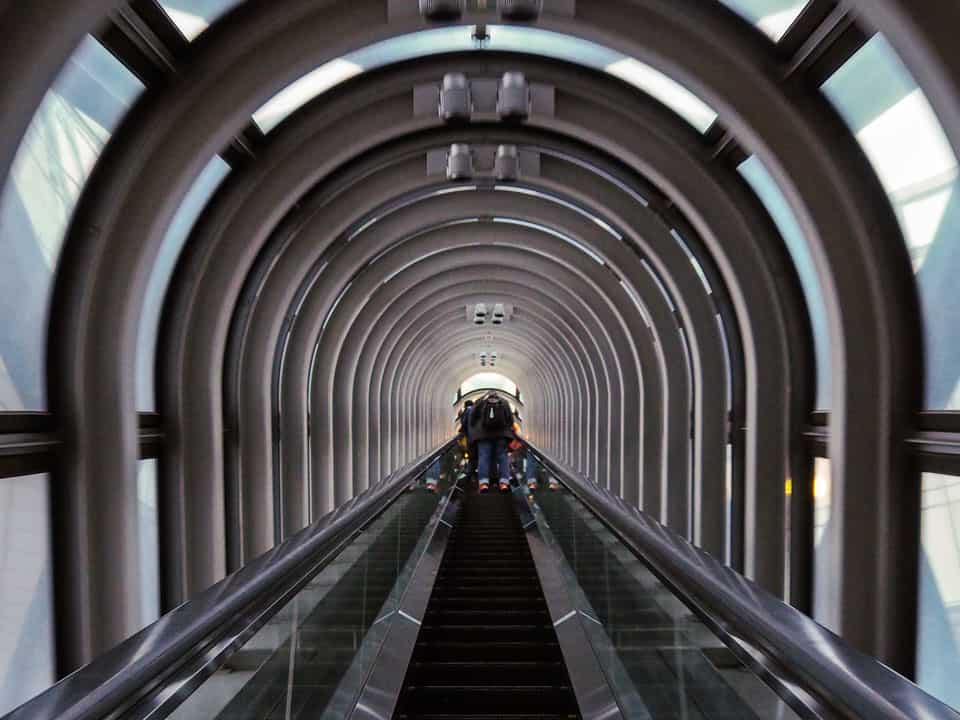 Once you arrive on the 39th floor, you must purchase a ticket to enter the observatory. The entrance fee is 1500 yen. But guess what? With the Osaka Amazing Pass, entrance is totally free!
Admire the beautiful city of Osaka but don't dwell for too long. The latest you should leave the Umeda Sky Building is 2 PM.
Take the Midosuji Subway Line from Umeda Station to Namba Station and walk to Kuromon Market. It should take around half an hour and cost 230 yen, but free with the Osaka pass.
Kuromon Market
Kuromon Market is one of my favorite places in Osaka and let me tell you why. Spanning 580 meters long, the Kuromon Market is filled with fresh produce, seafood, traditional sweets and most importantly, street food!
If there is anything that excites me more, it is the Japanese seafood you can purchase in the markets and the quirky street foods!
For most vendors, you can simply select fresh seafood and they will cook it and serve it in front of you. If you prefer to eat any of the seafood raw such as oysters, just buy one and slurp it up right there!
But be extra careful to not spill any of your food on anyone passing by or eat while you are walking. Both actions are very disrespectful in Japanese culture.

Kuromon Market is not just a good place to sample the local cuisine, but also a good place to have proper lunch! So fuel up before we head towards our next destination on our itinerary: Hozenji Yokocho.
Hozenji Yokocho
The Hozenji Yokocho is a traditional street located in the Minami district. Though in the hectic Minami district, Hozenji Yokocho surprisingly preserves its serene Naniwa vibes.
A stone-paved narrow street dating from the historic Edo era, Hozenji Yokocho is filled with quaint traditional Japanese buildings. Most of these establishments are small cafes or shops that have been there for a long time.
This street is quite famous for the Japanese street food Okonomiyaki, a savory thick pancake, so make sure to give it a try if you see them!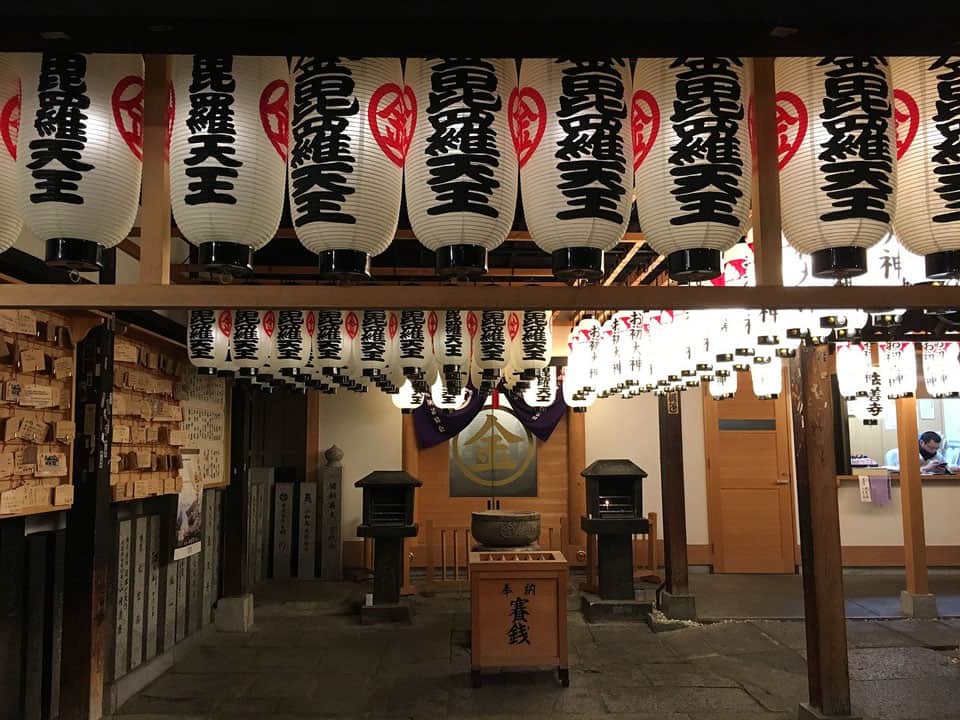 Hozenji Yokocho translates to the alley next to Hozenji Temple, so it would be a shame to not visit the Hozenji temple down the street. Home of the god Fudo Myo-o, come worship him for some good luck.
You will see that his statue is completely covered in moss but that is because throwing water at him is how you pray!
Night: Dotonburi, Shinsaibashi Shopping Street, Shinsekai, Spa World
After visiting the Hozenji Temple, make your way to Dotonbori. Within walking distance from Hozenji Yokocho, you don't need to take any transportation to get there.
Dotonbori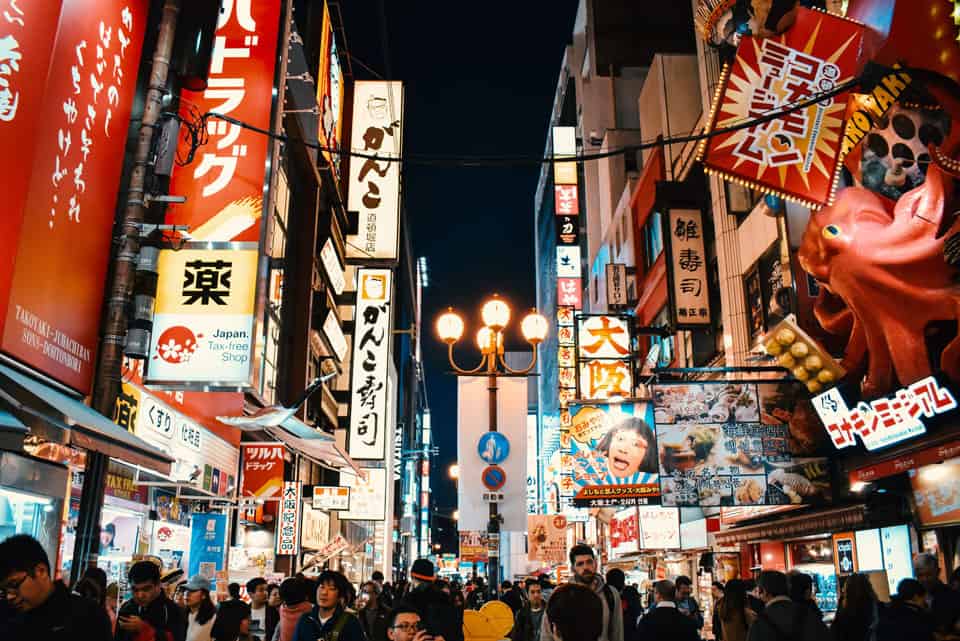 Dotonbori is the heart of all the action in Osaka. With so many bright lights, crazy neon signs, boat cruises, and enough people to colonize a new planet, you can spend your entire 1 day in Osaka just there. If you thought the trains during rush hour are crowded, wait until you get to Dotonbori.
Known as the entertainment district, Dotonbori is filled with some of the best restaurants and bars, activities, and souvenir shops. Visit one of my favorite shops in Japan, Don Quijote, for the ultimate shopping and culturally shocking experience. I'm not going to spoil anything for you but things get weird in there!
If you have the Osaka Amazing Pass, the boat cruises on the Dotonbori Canal are free. Just show your pass to exchange for a ticket and get on the next ride!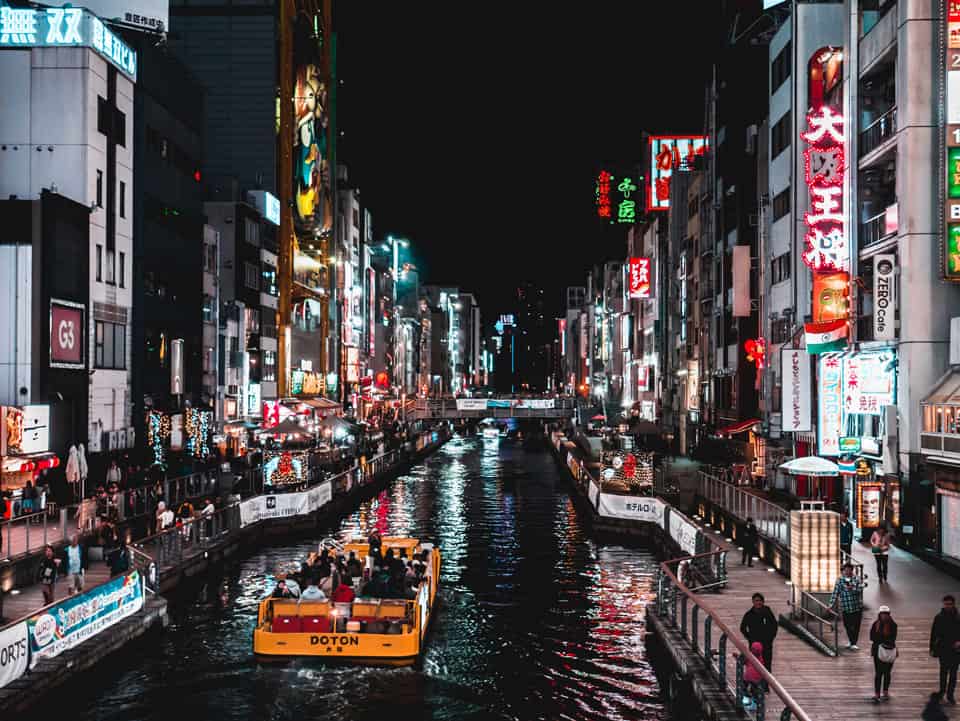 Don't forget to grab a photo at the famous Glico Man sign!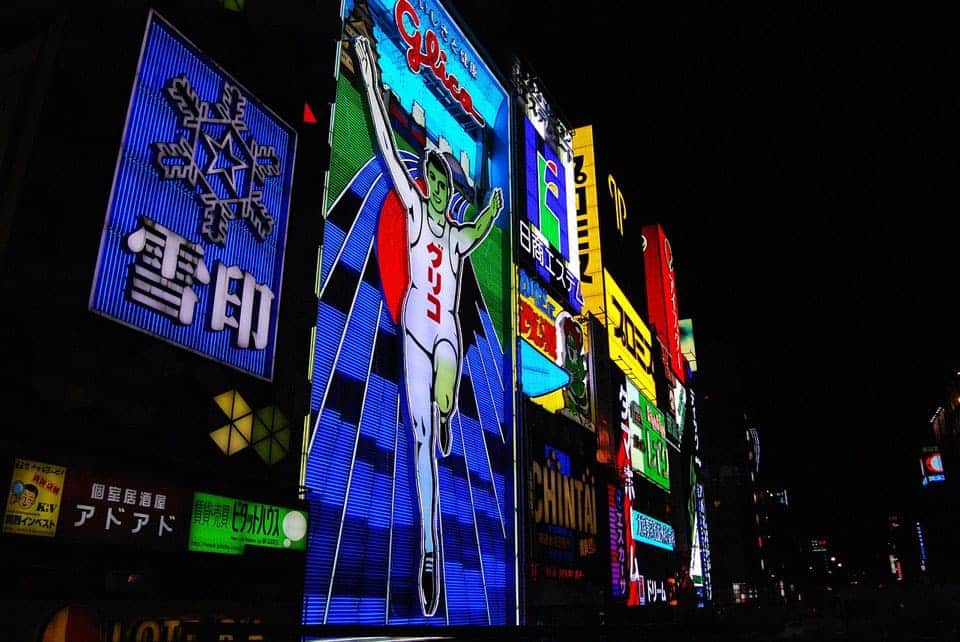 Shinsaibashi Shopping Street
Situated right next to the Dotonbori Canal, Shinsaibashi is another shopping street in Osaka (Surprise!). If you haven't noticed by now, Osaka is the shopping city of Japan.
However, Shinsaibashi is not just any regular shopping street; it is a shopping street on steroids.
Stretching 580 meters in the Chuo ward, Shinsaibashi has been a popular shopping street since the Edo period, 380 years ago. Anything you want to find, you can find it in Shinsaibashi shopping street. Street stalls, skincare shops, kimonos shops, 100 yen stores, sweaty travelers (though not for sale), they are all in Shinsaibashi.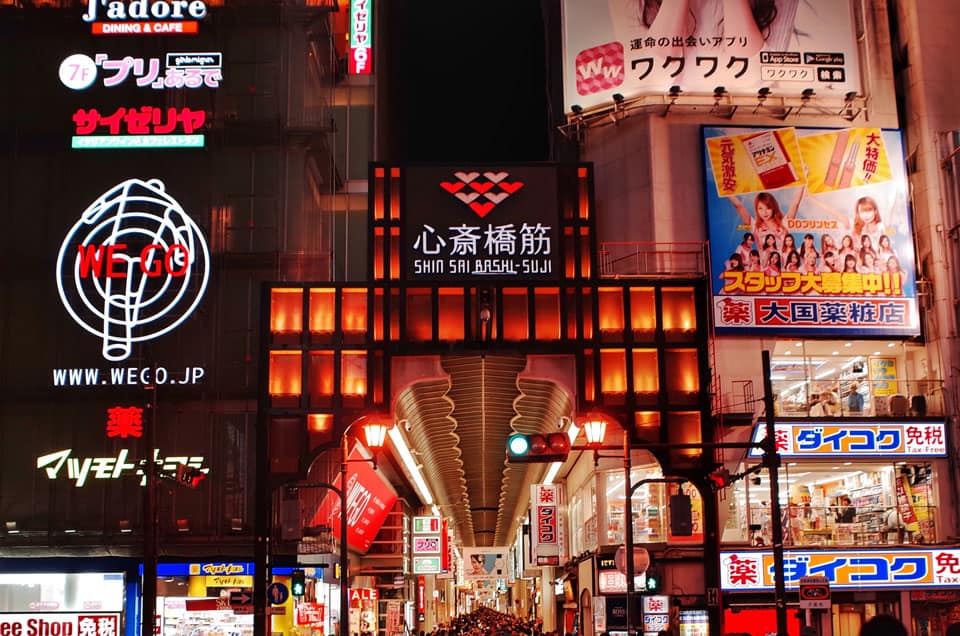 Feel free to stroll around the Shinsaibashi and Dotonbori area as long as you want. Just remember that if you want to go up to the Tsutenkaku Tower in Shinsekai, the last entrance is at 9 PM and it takes 30 minutes to get there from Dotonbori!
The Tsutenkaku tower offers an amazing night view of the surrounding area at 91 meters above the ground.
Before you head over to Shinsekai, make sure you pack your swimsuit with you because you are going to a spa later!
Shinsekai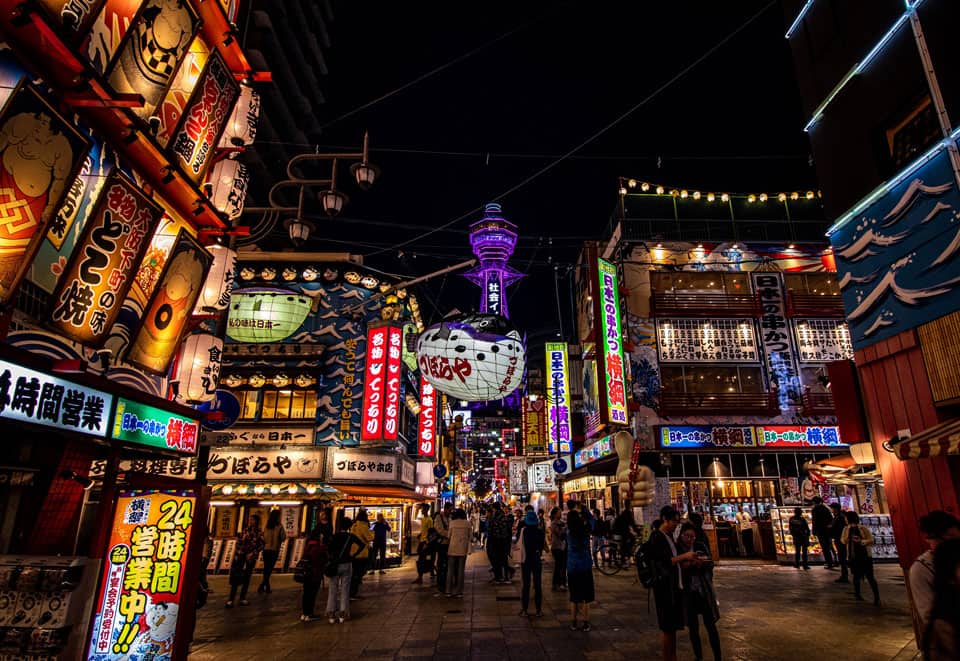 Take the free Midosuji line again from Dotonbori to arrive at Shinsekai.
Shinsekai is a very unique neighborhood in the sense that it was built to model Paris on the northern side and New York on the southern side.
The Tsutenkaku Tower on the north side resembles the Eiffel Tower in Paris. On the southern side of Shinsekai, there used to be an amusement park called Luna Park, modeled after Coney Island in New York.
The world Shinsekai literally translates to "The New World" and it used to be one of the most bustling and symbolic neighborhoods in Osaka. However, with the closing down of Luna Park and the war efforts, Shinsekai is not what it used to be.
Nowadays, Shinsekai is considered to be an "unsafe" part of Osaka by Japanese standards, which means it is still totally safe.
If it is past 9 PM, go up to the 103-meters tall Tsutenkaku Tower for a mesmerizing night view of Osaka. The entrance is free with the Osaka pass!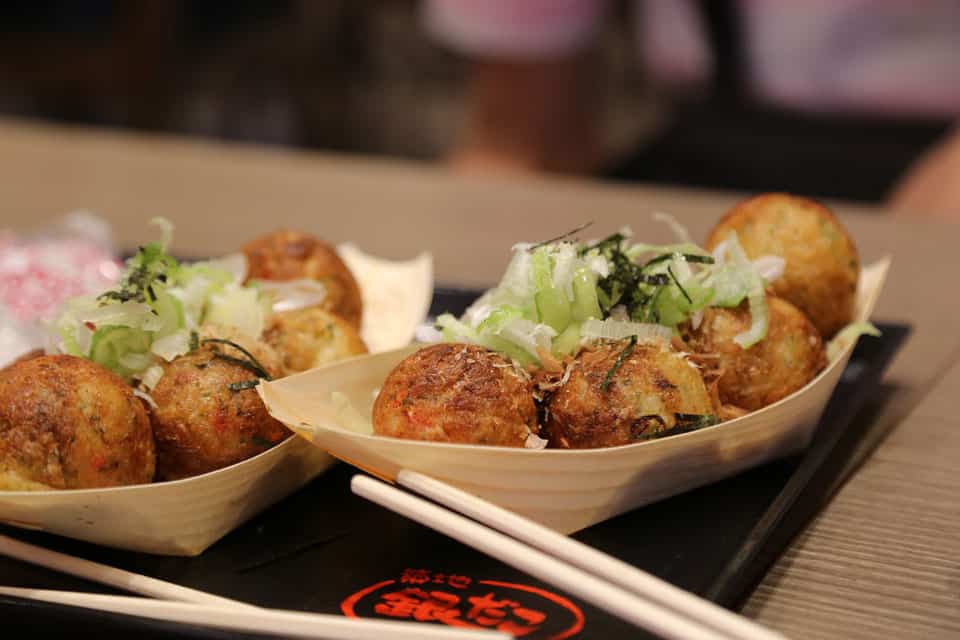 Shinsekai neighborhood is known for its Takoyaki and Kushikatsu. Takoyaki is a ball-shaped Japanese snack filled with minced octopus and various other kinds of ingredients. Kushikatsu is a skewer of deep-fried meat or vegetable.
Spa World
Spa World is the last attraction in our 1 day Osaka itinerary. You have done a lot of walking and exploring today so it is time to kick it and relax!
As one of the largest hot spring theme parks in the world, Spa World has themed rooms modeled after spas from different parts of the world. Divided into European-styled baths and Japanese-styled baths, visitors can find Finnish sauna baths, Greek medicinal baths, as well as Japanese Cypress baths.
The 7-story tall establishment also features a gym, massage services, a hotel, and a kid-friendly area for anyone traveling Osaka with kids.
Visitors with the Osaka Amazing Pass can use their TOKU x2 Coupons here for 200 yen off the entrance cost!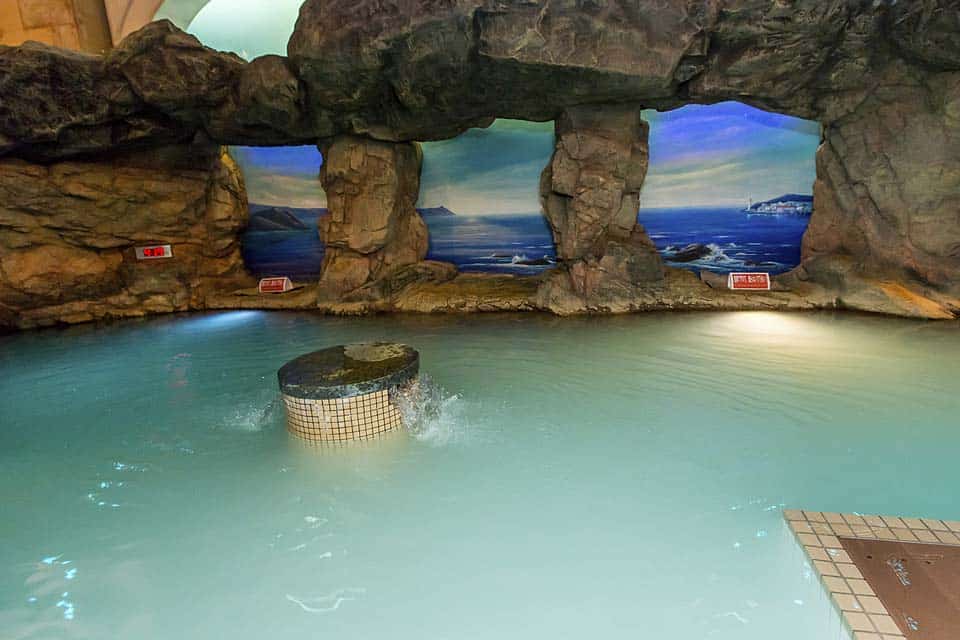 This is the end of the Osaka one day itinerary! The best thing about Spa World is that it is open 24 hours so stay as long as you want. Afterward, just take the subway train back to where you are staying in Osaka, just make sure you are able to catch the last train!
Alternative Attractions to the Osaka 1-Day Itinerary
In this section, we will talk about other attractions that we didn't make the cut in our 1 day Osaka itinerary.
Cup Noodles Museum Osaka Ikeda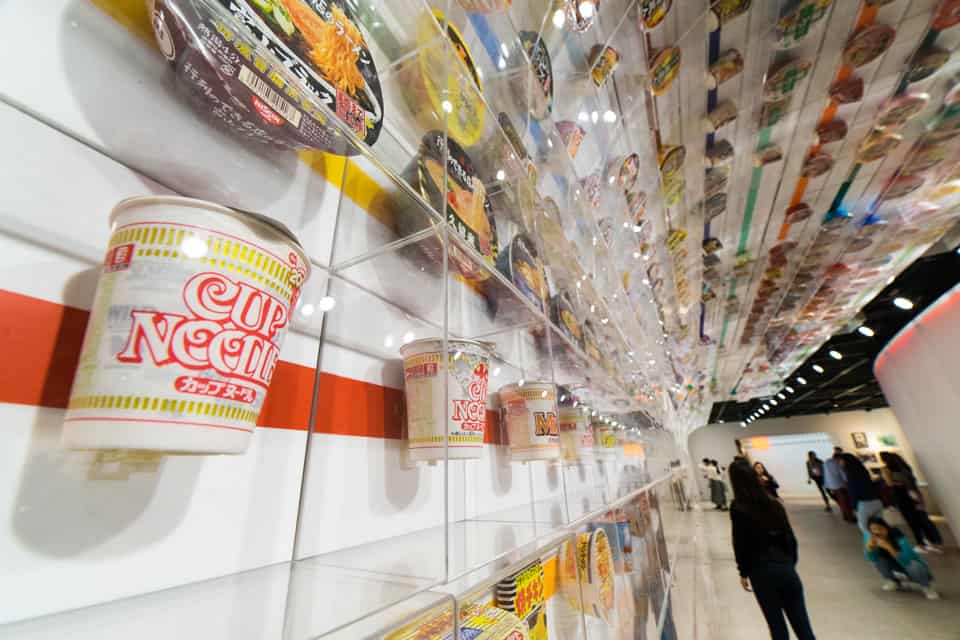 The Cup Noodles Museums Osaka is located in the Ikeda district, 45 minutes away from Namba.
Come here and learn about the miraculous history of the Cup Noodles. At the Cup Noodles Museum, you can also design your own cup noodle! Decide what kind of toppings and what kind of logo you want for your own personal cup noodle!
Did I mention you can take it home after you design it?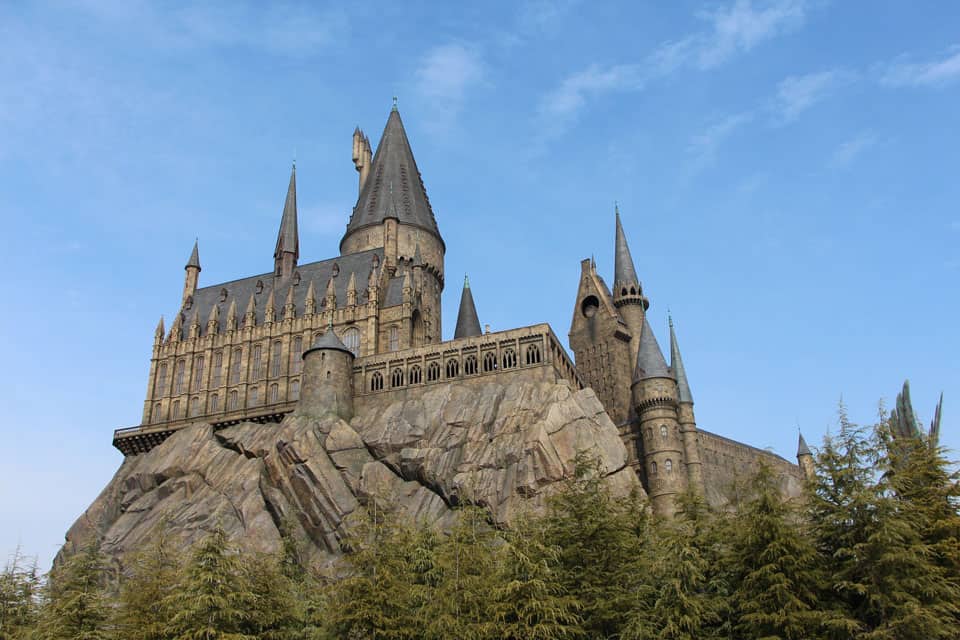 One of the six Universal Studios in the world, Universal Studios Osaka definitely worth checking out. If you are traveling with kids and don't know what to do in Osaka for a day, take them to Universal Studios!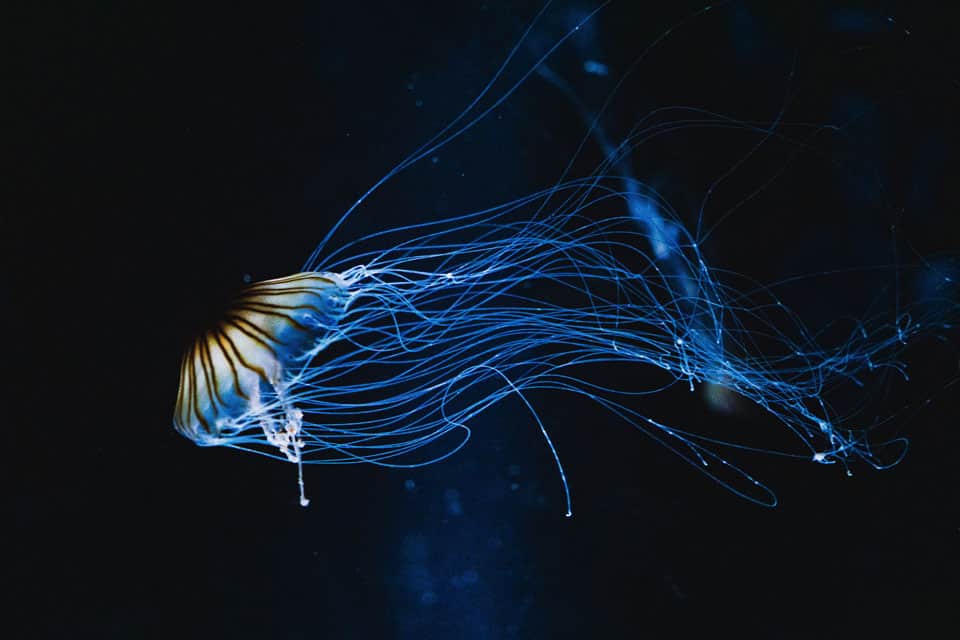 The Osaka Aquarium Kaiyukan is also a great place in Osaka if you are traveling with kids. It is one of the biggest aquariums in the entire world and features two whale sharks in the main tank! A great place to spend half a day in Osaka!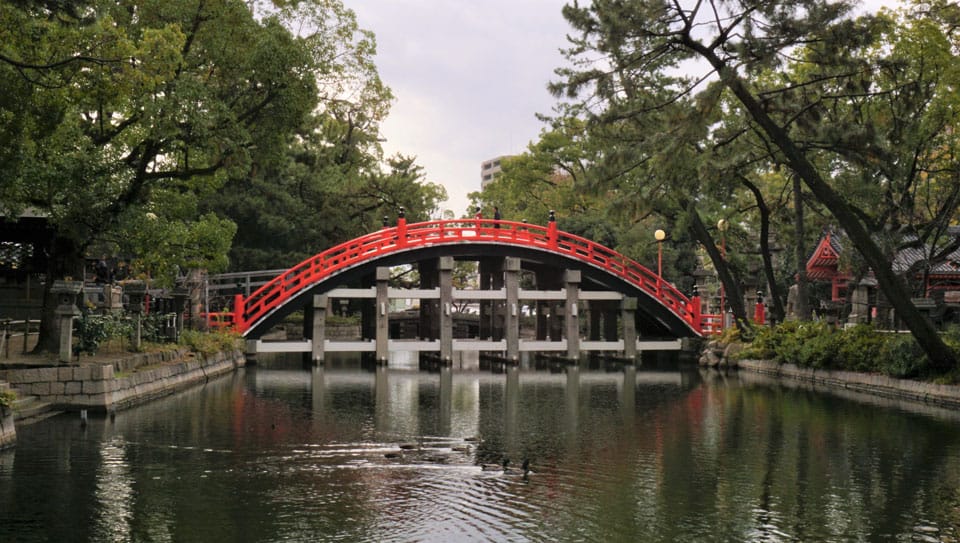 One of the oldest Shinto shrines in Osaka, a visit to the Sumiyoshi Taisha is a must if you are a culture and religion lover. Make sure you check out the Sorihashi Bridge (or Taiko Bridge) when visiting this cultural site.
If you are into Japanese history and culture, you must visit Kyoto, a city filled with UNESCO World Heritage sites!
Abeno Harukas is the tallest skyscraper in Osaka. Towering at 300 meters, it features an observation deck called "Harukas 300", the largest department store in Osaka, and the Abeno Harukas Art Museum.
This is an alternative to the Umeda Sky Building but the entrance fee to Abeno Harukas is 1500 yen and it is not covered by the Osaka Amazing Pass.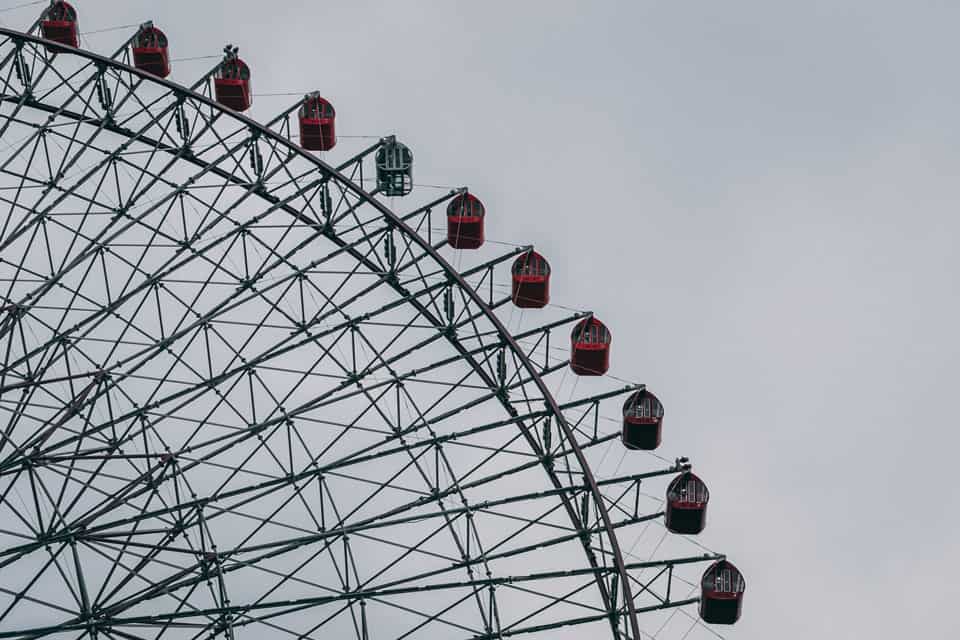 Located right next to the Umeda Sky Building, this is another alternative way to get a bird's eye view of Osaka. The HEP Five Ferris Wheel rises to 106 meters above ground and the view there is just incredible. A ride costs 500 yen but it is free with the Osaka pass.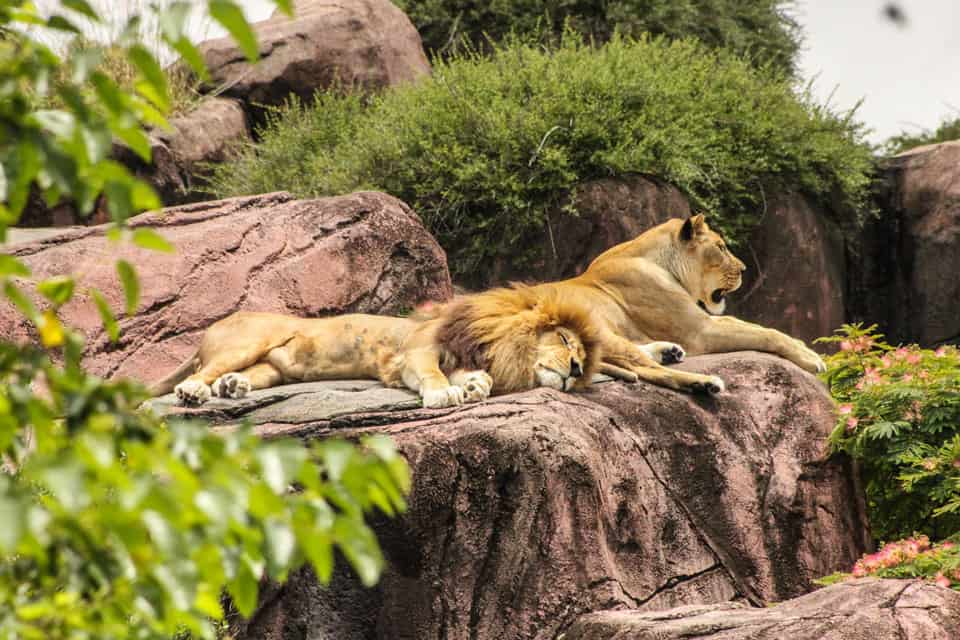 One of the oldest zoos in Japan, the Osaka Tennoji Zoo is home to over 1000 animals! Come to Tennoji Zoo and learn about the African savannah or see some orangutans. However, the condition of the zoo is not the best in the world, and I would only recommend this attraction as a last resort or if your kids love the zoo.
Read More: Osaka Vs Tokyo: Which One Should You Visit?
---
How To Get To Osaka?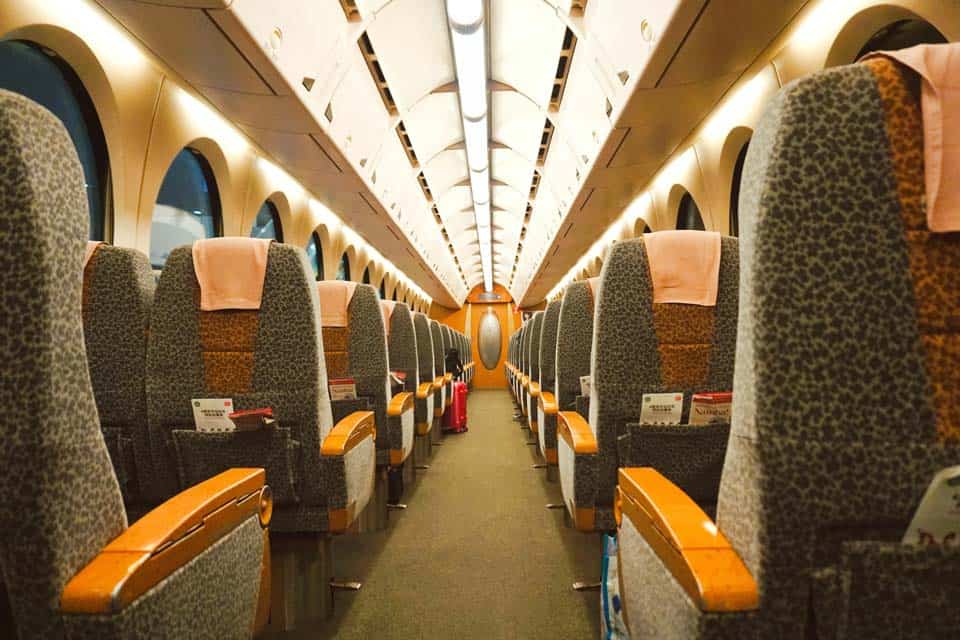 There are three ways to get to Osaka:
Though there are technically three ways to get to Osaka, most people usually arrive by flight or train, simply because they are typically the most efficient and quickest way to get to Osaka.
Getting There By Plane
If you are flying to Osaka, then you'll find to fly to Osaka's airport, the Kansai International Airport (KIX). This airport serves the Kansai region, and it is both the airport for Osaka and Kyoto.
Once you arrive at the airport, there are plenty of options for getting into the city. The most popular option is perhaps one of the trains. There are many different types of trains, from the Kansaikuko Line to the HARUKA line and more. Depending on where you plan on going, one might fit better than the other.
The trains can easily get you to stations such as Shin Osaka and Tennoji.
Getting There By Train
If you are taking a day trip to Osaka, perhaps from Kyoto, then the train is the easiest way to get there. From Kyoto to Osaka, you can take the shinkansen bullet train, which is free for travelers with the JR Pass, or the Tokaido-Sanyo Line.
The two cities are only about 30 minutes from one another, so it is definitely a viable option if you don't plan on staying in Osaka.
---
Where To Stay In Osaka To Maximize Your One Day In Osaka
To maximize your 24 hours in Osaka and visit as many places as possible, you should stay at either Umeda in Kita District or Namba in Minami District.

Umeda is a family-friendly neighborhood with access to many of the city's public transportation as well as numerous tourist attractions nearby.

Namba is within walking distance of the big shopping and nightlife district near Dontonburi. It is a little noisier than Umeda but still a very tourist-friendly neighborhood to stay in Osaka.
Best Hostel In Osaka – Nine Hours Namba Station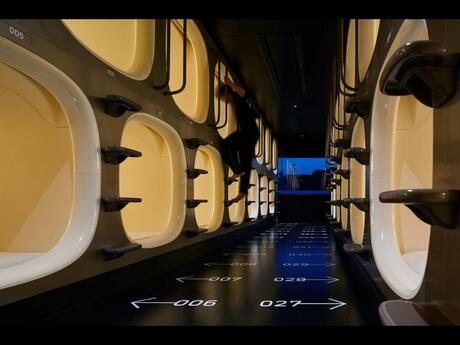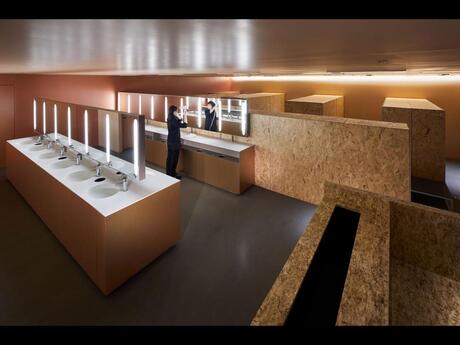 If you are looking for affordable accommodation in Osaka, why not consider the trendy capsule-styled hostel? The capsule beds are not as tiny as most people think and they offered unmatched privacy.

Designed for travelers on a short visit in Osaka, Nine Hours is equipped with clean and high-tech facilities. The rooms also look like you are living in a spaceship!

The annoying thing is you have to check out every day before 9 am and check back in after 1 pm.
---
Best Airbnb In Osaka – Traditional Japanese Home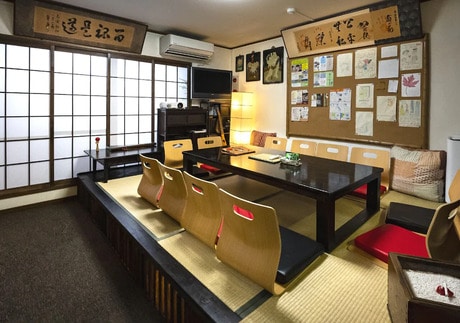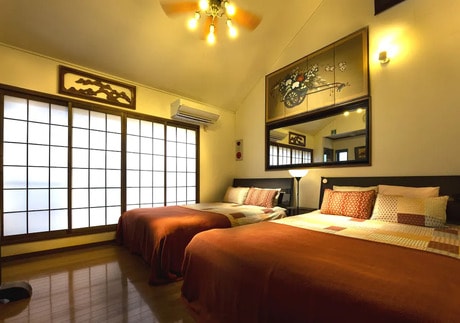 (Images Courtesy of Vrbo)

Located 4 minutes away from the Tenjinbashi-suji 6 chome subway Station, this traditional Japanese home offers visitors easy access to some of the best sites in Osaka. It is also situated in one of the best shopping streets in Japan, so visitors looking to purchase some Japanese souvenirs can have an easy time.
This Japanese home has everything you need for a comfortable stay – from a fully-equipped kitchen to a relaxing hot tub to soak in after a long tiring day.
This vacation rental can accommodate up to 12 guests in its 3 bedrooms. It has 2 double beds, a double bed couch, and a futon for those wanting to sleep Japanese style. If you are traveling Osaka as a family, you will definitely appreciate the extra space!
---
Best Luxury Hotel In Osaka – Swissotel Nankai Osaka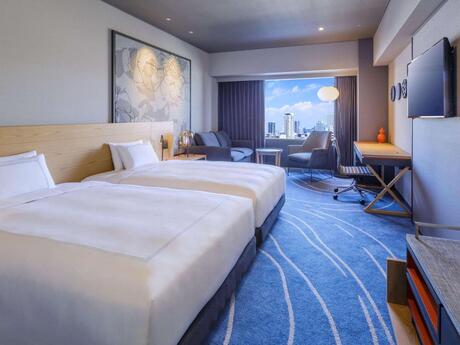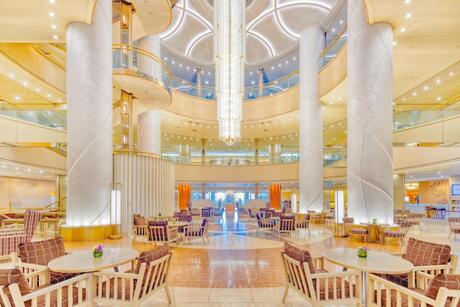 One of the few 5-star hotels in Osaka, the Swissotel Nankai Osaka offers unparalleled amenities at one of the best places to stay in Osaka. The Namba train station is directly underneath the hotel and Dontonburi, the most famous attraction in Osaka is within a 10-minute walk.

The facilities of this hotel are unmatched. Indoor swimming pool, spa, sauna, state-of-the-art gym, and delicious cuisine ranging from Japanese to Mediterranean, guests will find nothing but luxury in this hotel.
Lastly, the Nankai-Kuko Line directly connects this hotel with Kansai International Airport. The journey takes about 45 minutes. Getting out and in of Osaka has never been so easy!
---
Visiting Osaka FAQs
How Many Days Is Enough For Osaka?
We recommend spending at least 2 to 3 days in Osaka to fully experience everything this city has to offer. Osaka is more than just a city with places to visit. It is a place with a whole different set of culture, atmosphere, and people that you can only fully appreciate after a few days.
Is Osaka Worth Visiting?
Osaka is definitely worth visiting. Known for its shopping, nightlife, and overall fun vibe, Osaka is one of the most popular destinations in Japan for a good reason!
---
Like this post? Don't forget to save it on Pinterest!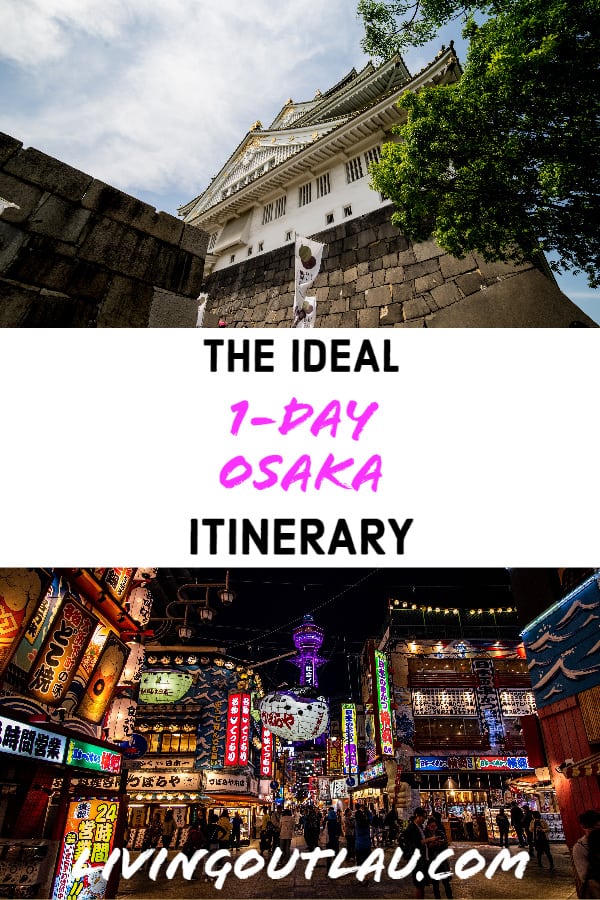 ---
This concludes our 1 day in Osaka itinerary. I hope this guide helped you decide what to see in Osaka in one day.

Any questions? Leave them in the comments!
Disclaimer: Some of the links above are affiliate links. That means if you book or make a purchase through the links, we will earn a small commission at no extra cost to you! The money will help run this site! Thank you!