Osaka, a port city known for its crazy nightlife, amazing street food, and bright neon signs, is one of the top tourist destinations in Japan. Dotonburi, Osaka Castle, Shinsekai, there are just so many things to do in Osaka.
In our Osaka 1 day itinerary, we will try to visit as many of the best attractions in Osaka as possible without rushing through anything. However, if I must be honest, as efficient as the trains are in Japan, 24 hours in Osaka is not enough to see all the beautiful sights it has to offer.
I advise you to spend a minimum of 2 to 3 days in Osaka.
However, traveling in Japan is quite expensive and sometimes you might just have one day in Osaka. 
In our detailed Osaka itinerary, we will cover the things you must do in Osaka in one day and how to maximize your time to see as much as possible!
Like this post? Don't forget to save it on Pinterest! 🙂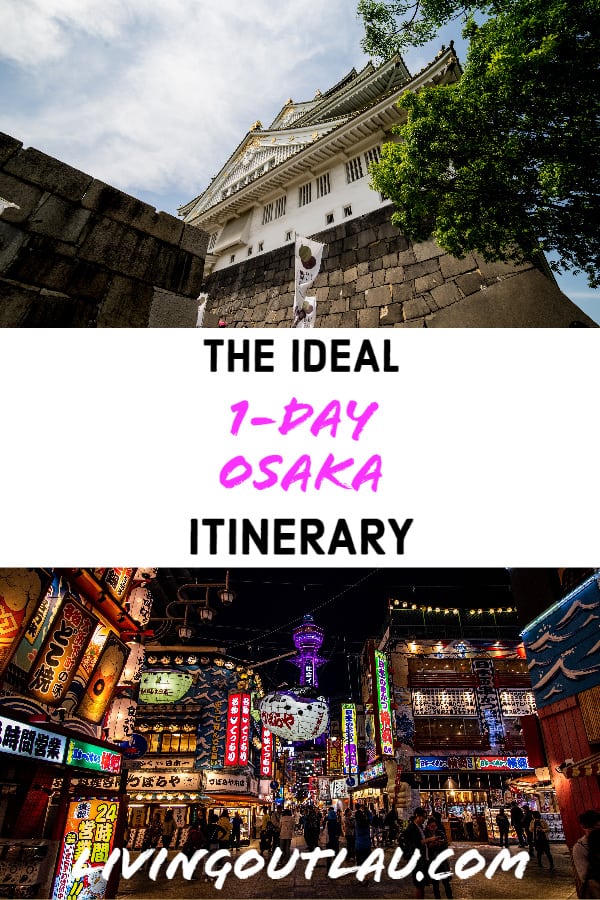 This concludes our 1 day in Osaka itinerary. I hope this guide helped you decide what to see in Osaka in one day. 
Any questions? Leave them in the comments!
Disclaimer: Some of the links above are affiliate links. That means if you book through the links, we will earn a small commission at no extra cost to you! The money will help run this site! Thank you 🙂