One of the questions I get asked frequently is "Is Cali Safe"? When it comes to safety in Colombia, this South American country might not have the best reputation. While there are safer cities such as Bogota, Medellin, and Cartagena, many tourists that like to explore the Salsa Capital of the World might wonder about the safety in Cali, Colombia.
Cali is one of the more dangerous cities in Colombia, but it is safe to travel as long as you take extra safety precautions. Crime is concentrated in a few areas, so as long as travelers stay in tourist areas, they'll be safer. It is important that you don't "dar papaya", a Colombian Spanish saying for "don't put yourself in a position where people can take advantage of you.
This means things like wearing fancy clothes out in the open, flashing your valuables around, or more simple things like walking alone at night on a dark and narrow street.
There are lots you can do regarding safety in Cali that'll minimize your risk in this beautiful city and allow you to explore salsa dancing, breathtaking nature, and its rich culture.
That is why we have written this article to make sure you have all the safety travel tips you need for your next trip to Cali Colombia!
---
History of Safety and Crime In Cali, Colombia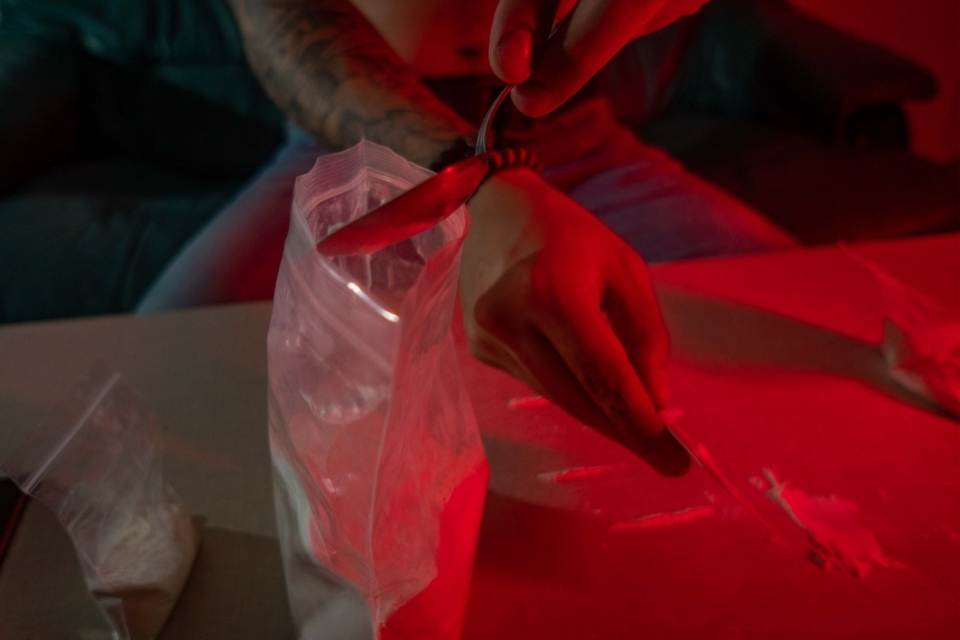 It is no surprise that Cali does not have a good reputation regarding safety. This city was home to two of the most dangerous men in the drug industry(after Pablo Escobar), the Rodriguez Orejuela brothers. They were head of the infamous Cali Cartel, which originates around the city and the Valle del Cauca Department.
At its peak, this group of delinquents was said to have control of around 80% of the cocaine market in the world. Of course, the violence associated with this kind of activity overflowed the city, which soon had one of the highest crime rates in the world.
After the arrest of the head members of the Cali cartel in 1995, safety in Cali has been slowly on the rise. Along with the peace agreement between the Colombian government and the Revolutionary Armed Forces of Colombia (FARC), Cali no longer has the high homicide rates, violence and insecurity it once used to have.
Unfortunately, the outbreak of the COVID-19 pandemic deteriorated some of the achievements in terms of safety. With little to no tourism, locals looked for other methods to make an income, and some had no choice but to commit minor crimes such as theft and pickpocketing.
In 2021, Cali was the center of anti-government protests against new tax-related reforms, which were implemented to generate revenue for the government due to the lack of tourists. These reforms turned Cali into a battlefield, with many violent riots and people hurt.
Luckily, after the end of the pandemic, safety in Cali started improving and most tourist areas are now safe enough for travelers to have a great time.
---
Is Cali Colombia Safe For Travelers?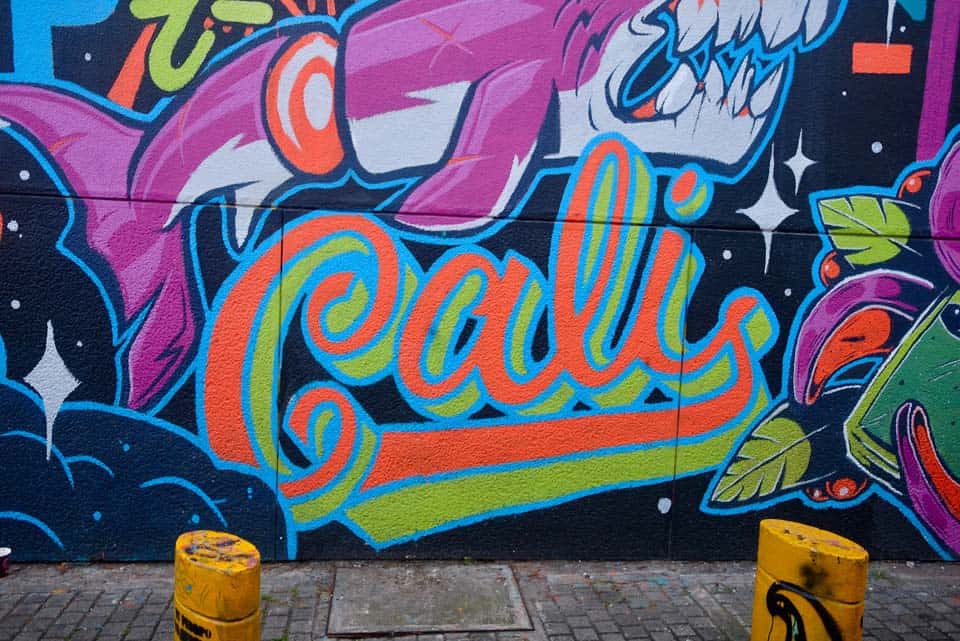 After all these stories about violence, drugs, and crime, you must wonder if it is worth traveling to Cali, Colombia. While safety is not guaranteed in Cali (or any place in fact), there are certain things that you can do to stay safer.
Generally speaking, as long as you are using common sense, avoiding the dangerous parts of the city, and staying alert to your surroundings, Cali is quite safe for travelers. Be extra careful when walking around alone, especially at night, as that is when most crimes happen.
Cali is not a place where you want to explore off the beaten path. Stay in the tourist areas and you are more likely to not encounter any risky situations on your trip.
Read More: 21 Famous Landmarks In Colombia You Cannot Miss!
---
Is Cali Colombia Safe For Solo Female Travelers?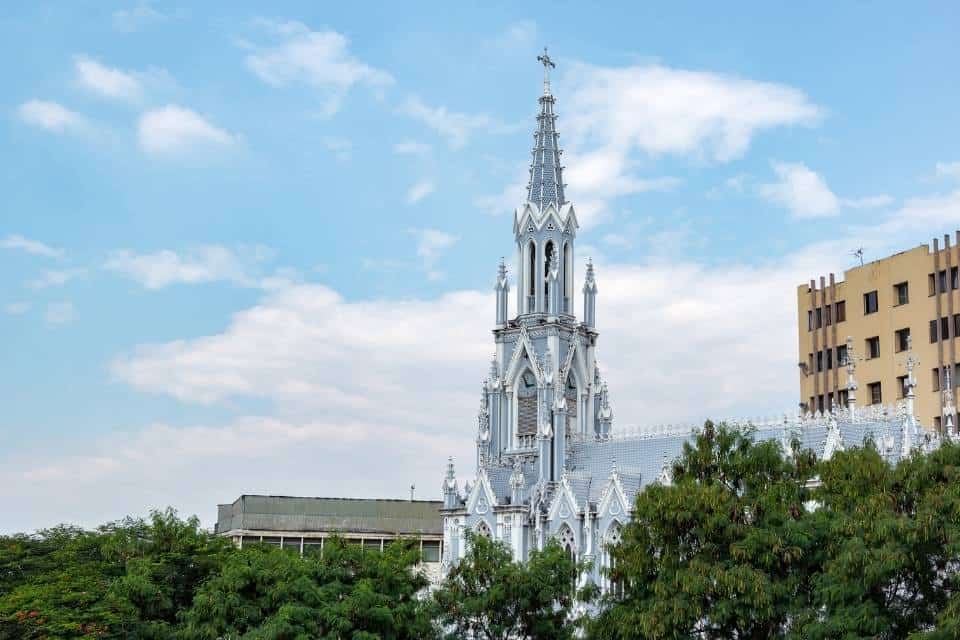 Typically speaking, Cali can be safe for solo female travelers. But like most of the world, solo female travelers tend to be perceived as easy targets and often garner more attention.
Like most South American countries, machismo is still very present in Colombia. This means you might get lots of catcalling and even some sexual harassment in Cali.
When you are walking in the street alone, it is best not to entertain any of the catcalling. You might be tempted to tell them to stop, but it could work against your own safety.
Sexual harassment is more common in clubs and bars. Though Cali has an incredible nightlife, women sometimes find themselves the subject of sexual harassment.
To stay safe in Cali, minimize walking around in the streets at night, especially alone. Avoid the dark and narrow alleys when someone can sexually assault you or just rob you. Don't leave your drinks unattended, drink spiking does happen sometimes in Cali.
Colombians have a reputation for being charming and overly nice, which is true, but always remember that people might have hidden intentions.
If you are a female solo traveler in Cali (or Colombia in general), we recommend staying in one of the social hostels and making a friend or two to explore the city together. There is strength in numbers!
---
Is Cali Colombia Safe At Night?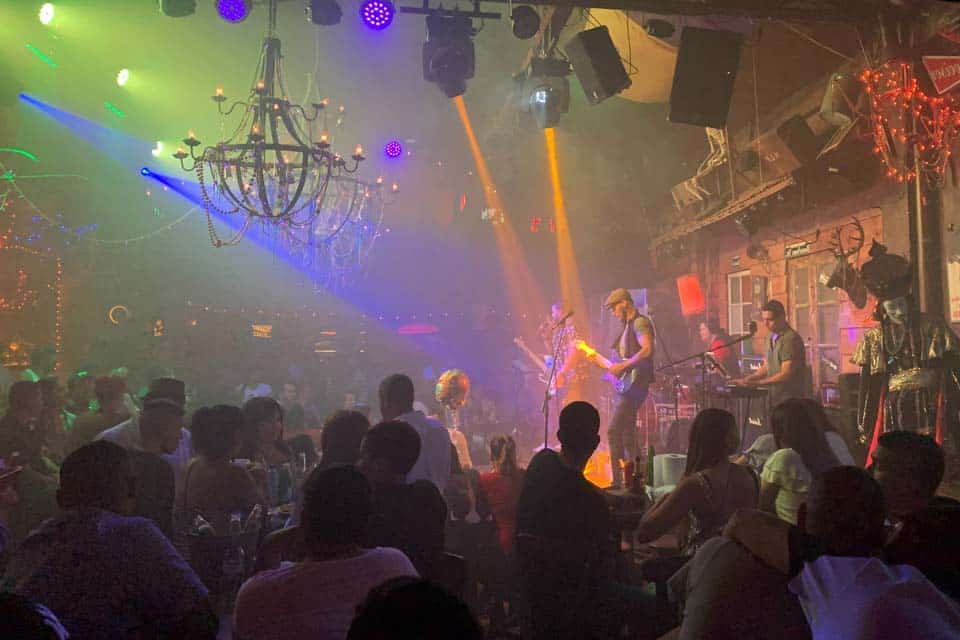 Cali is a lot more dangerous at night, but travelers can generally stay safe as long as they are in the right neighborhoods. Cali can be pretty extreme if you end up in the wrong neighborhood at night.
As we've mentioned, there are risks when it comes to nightlife such as pickpocketing and drink spiking. Walking alone at night is strongly discouraged, especially if it is an area with a low flow of traffic. Just because you are in a safer neighborhood doesn't mean that you are safe.
Criminals know that all the rich tourists staying in these areas. Though these areas have more police presence, they'll try to commit petty crimes that won't alarm the authorities.
Flashing your valuables, dressing like a rich tourist, and roaming around drunk or intoxicated are some behaviors you want to avoid if you want to stay safe.
If you want to get from place to place at night in Cali, we recommend you take an Uber or Cabify to avoid any unnecessary risk. If you are unsure about a particular neighborhood, it is always better to ask the receptionist at your accommodation.
---
Is Public Transportation Safe In Cali, Colombia?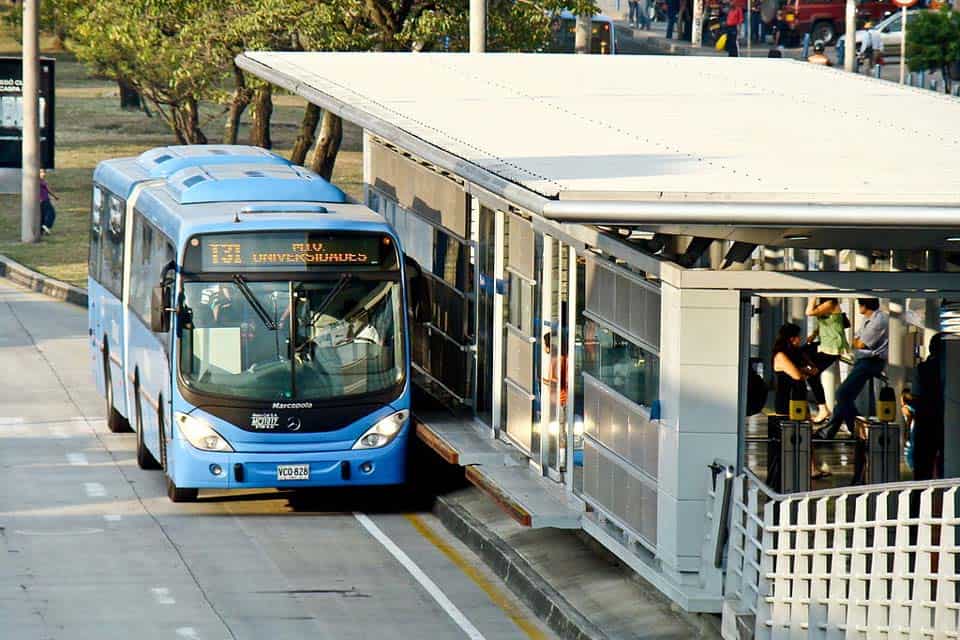 The main form of public transportation in Cali is the Masivo Integrado de Occidente (MIO) and it covers about 95% of the city, including some of the main attractions in Cali. The MIO is a system of buses and cable cars, but at the moment, there is no metro in Cali.
Surprisingly, the MIO is quite safe in Cali, but pickpocketing on public transit is a concern. This is more common during rush hours when the buses are jammed-packed with people.
It is a good idea to wear an anti-theft bag or something close to your body so you can keep an eye on your belongings at all times. Don't keep anything in your pockets because those are easy places for thieves to pickpocket.
It is also a good idea to keep the windows closed on the buses. Sometimes thieves will rob your belongings from the outside of the bus when it is stopped at a light.
---
Are Taxis Safe In Cali, Colombia?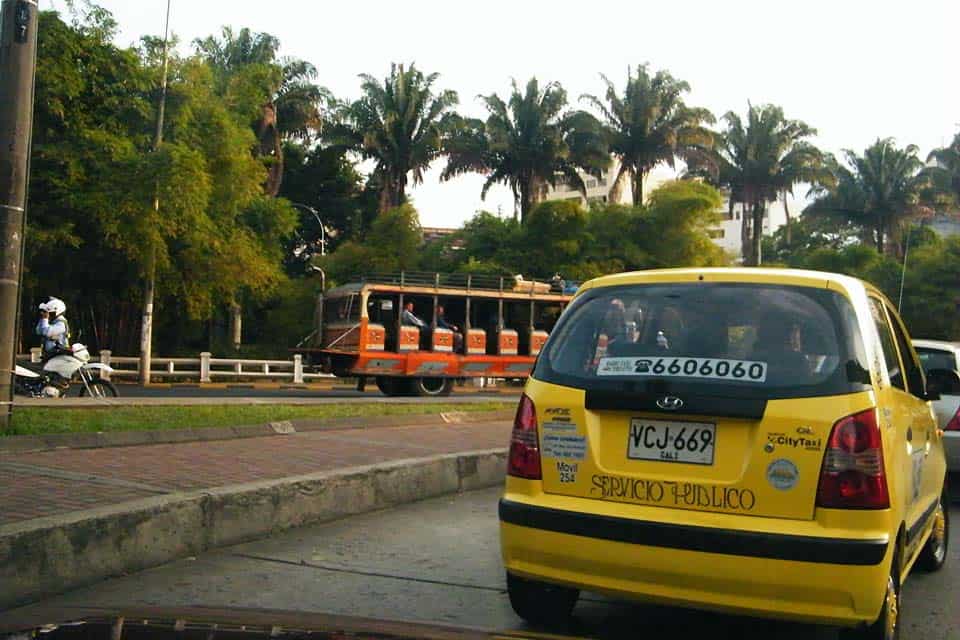 Like in many other cities in Colombia, we wouldn't recommend anyone take a taxi from the street, especially if you are traveling alone. Taxis in Colombia have a reputation for being potentially dangerous, and some even result in the infamous "Millionaire's Ride".
Though the taxis in Cali are metered, some taxi drivers might upcharge you because you are a tourist. So, taxis in Cali aren't exactly the most reliable or safest.
Luckily, apps like Uber and Cabify solve the issue when you need to travel by cab. These taxi-hailing apps are easy to use and are the most reliable way to order a taxi. Cabify is generally more affordable and therefore more popular than Uber, but both apps are very safe and reliable.
---
Safe Neighborhoods In Cali, Colombia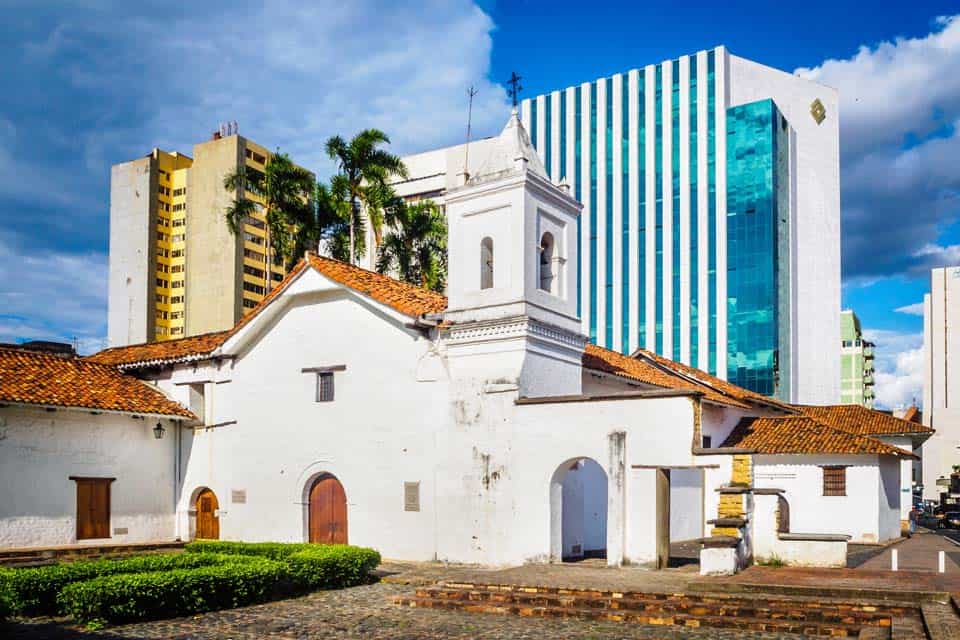 The best way to remain safe in Cali is by picking a safe neighborhood to stay. There are several neighborhoods in Cali that are safe, such as:
El Peñón
San Cayetano
Ciudad Jardin
San Antonio
Historical center
San Fernando
Granada
Juanambú
Versalles
If you are a tourist in Cali, we recommend staying in El Peñón and San Antonio. These two neighborhoods are rather safe and offer visitors a plethora of activities.
If you are interested in some of the most famous landmarks and history in Cali, then the historical center is a great option.
For nightlife, the neighborhood you want to stay in Cali is San Fernando!
Read More: 17 Things You Didn't Know Colombia Is Famous For!
---
Dangerous Areas In Cali Colombia
It is essential that you stay out of the dangerous areas in Cali if you want to stay safe. Generally speaking, the neighborhoods in the 13th, 14th, and 15th communes are known as the "Aguablanca district", and they are very dangerous.
Siloé in the 20th commune and the 21st communal are also dangerous. El Rodeo neighborhood in the 12th commune can be rather dangerous, so we recommend you avoid that as well.
And when we say unsafe, it is more than just getting your things robbed, so try your best to avoid those areas!
Read More: 13 Safest Cities In Colombia!
---
Safety Tips For Visiting Cali Colombia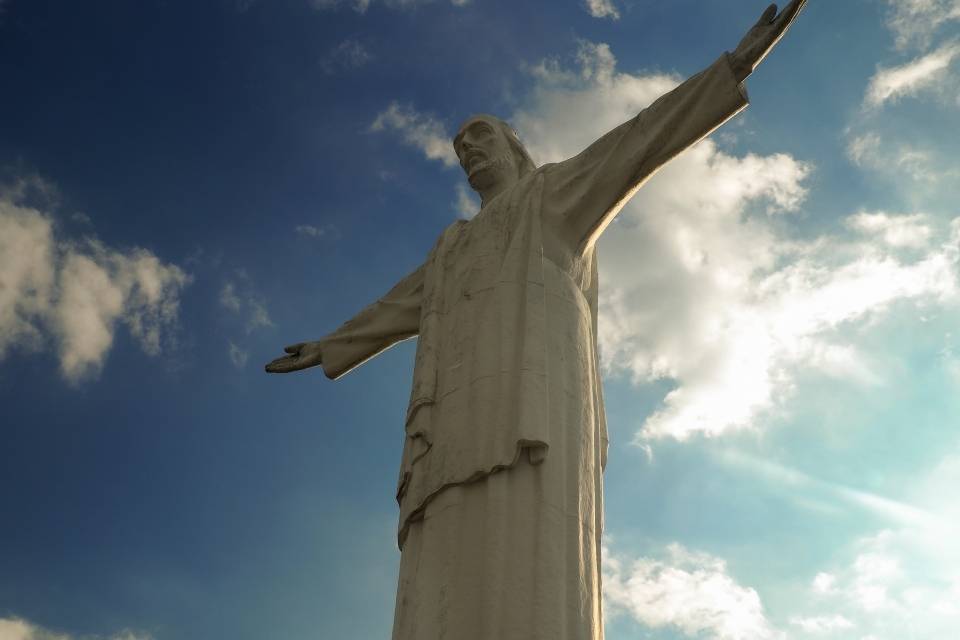 While your safety is not guaranteed in Cali, there are several things you can do to make your trip safer. Here are some of our trial-and-tested travel safety tips for Cali Colombia:
Learn Some Basic Spanish – Most locals in Cali don't speak English, so it might be difficult to ask for help. That is why it is important to learn a few basic phrases and words in Spanish.
Be Aware Of Your Surroundings, Especially At Night – Stay alert of what happening around you, as you can usually recognize danger before it happens. This is especially true at night.
When Around With Confidence – Even if you don't know where you are going, walk around and act like you do. Don't give people a reason (don't dar papaya) to come up to you. If you need directions, always ask in a store rather than on the streets.
Stay In A Place With 24-Hour Security – This will make sure your things don't get stolen when you are out and about.
Try To Blend In – If you are able to blend in, you'll attract a lot less attention. Don't wear anything too flashy or wave your valuables around. Keep a low profile whenever you can.
Travel With Travel Insurance – Travel Insurance could give you coverage in case something does happen to you, and it is also good to have peace of mind knowing you are protected. ✔️ Check out our recommended travel insurance here!
Don't Get Into A Taxi – As we mentioned, taxis can be unsafe and unreliable. Always use Cabify or Uber when you can!
Don't take More Than What You Need When Going Out – Just in case you do get robbed, you won't be losing more than you have to. I usually just take my phone, keys, cash, ID, and a credit card when I am out at night. Never take your passport with you at night.
Don't Accept Drugs – Colombia has a reputation for narco-tourism, and unfortunately, that is how most tourists get into trouble with the police. If someone offers you drugs in Cali, whether that is on street or at a nightclub, say no thank you (no gracias in Spanish). The drug dealer is sometimes working with the police to put you behind bars or to extort money from you.
Don't Fight Back If You Are Robbed – When you are robbed, the first instinct is to fight back. But in Cali, that is the last thing you should do. Criminals are not afraid to use their weapons, and nothing is worth more than your life!
---
Cali Colombia Safety FAQS
Is Tap Water Safe To Drink In Cali Colombia?
Surprisingly, the tap water is safe to drink in Cali and many parts of Colombia. Some might not like the taste of it, and many of the locals do prefer bottled water.
Is Cali Colombia Worth Visiting?
Though Cali Colombia might not be in the typical Colombia itinerary route, it does have its own charm. It is known as the Salsa Capital of the World and is home to some of the best salsa dancers and nightclubs in the world. It also has a good amount of history, landmarks, and beautiful landscapes to accompany it. However, we would recommend visiting Cali only if you have seen the other more popular places in the country
---
Drug cartel wars and internal conflicts have left a terrible reputation for Colombia when it comes to safety and Cali is no exception. However, safety in Cali has gotten a lot better nowadays and the city sees plenty of tourists every year.
We hope our article has answered all your safety questions in Cali. Have a great trip!
Disclaimer: Some of the links above are affiliate links. That means if you book or make a purchase through the links, we will earn a small commission at no extra cost to you! The money will help run this site! Thank you!