Not sure what Miami is famous for? Worry not.
The city of Miami is known for many things, from the gorgeous all-year-round weather to the dynamic nightlife, Latin American culture, and more. As one of the most popular travel destinations in the US, visitors can also find amazing beaches, Art Deco architecture and endless shopping opportunities!
Miami is a city that is fun and dynamic, but unfortunately also very expensive.
There are many things Miami is known for, which is why we have decided to write this article so you can explore what the "Magic City" has to offer.
Enjoy!
---
What is Miami Known For?
1. Beautiful Beaches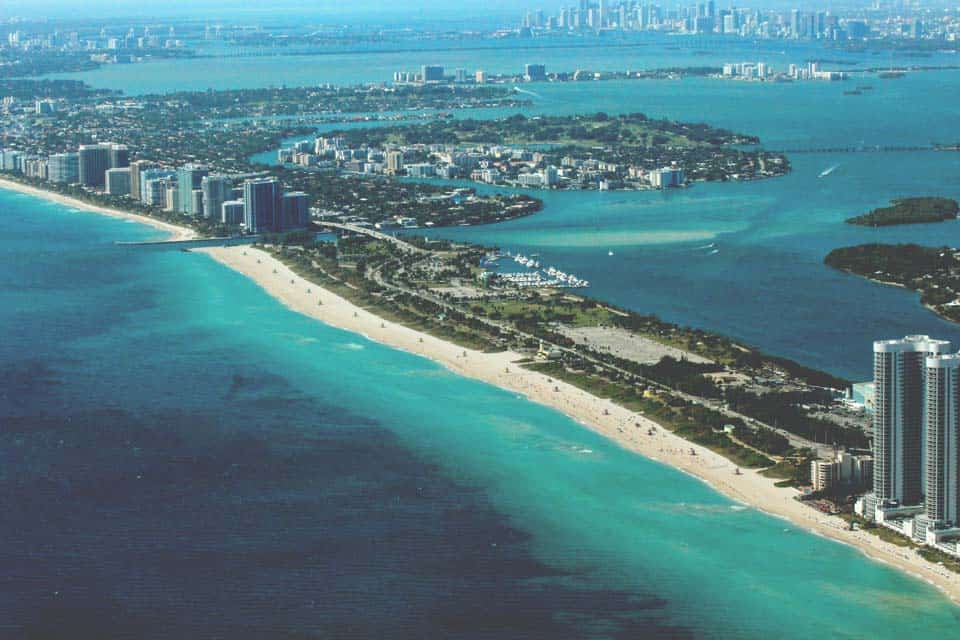 Miami is best known for being the ultimate year-round beach vacation destination. This tropical city is home to countless different beaches for all tastes and pleasures.
South Beach is perhaps the most quintessential and well-known of the Florida beaches. With the soft wide sand, sparkling blue waters, and swaying palm trees, this beach attracts all kinds of people from families to jet-setting celebrities ready for the famous South Beach nightlife.
Coral Gables Beach, Crandon Park Beach, Bayfront Park, and Big Baggs Cape Florida State Park (Key Biscayne) are perfect beaches for families and those looking for a quieter tropical escape.
2. Amazing Sunny Weather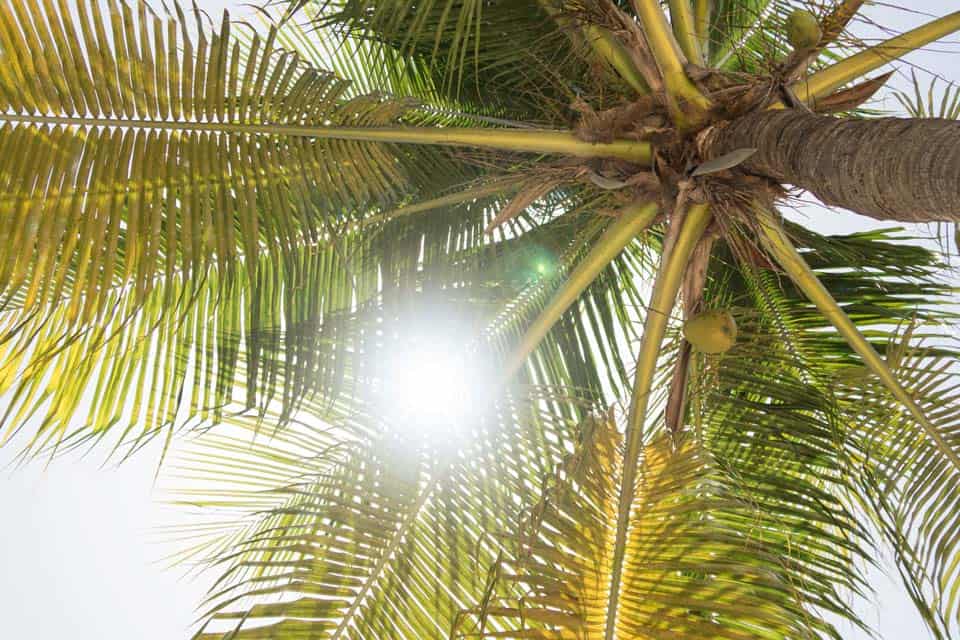 Year-round warm, sunny weather is something that practically the whole state of Florida is known for, but it's especially true for the city of Miami.
Miami is famous for being one of the best places in Florida for warm winters (unlike many other cities in the United States) and hot, humid summers. The city is often praised for having some of the best weather in the country and millions of visitors flock to Miami each year to experience it.
Despite all the hype around Miami's warm weather, the city also experiences many brutal hurricanes and tropical storms each year due to Miami's position in the warm ocean waters.
3. Electric Nightlife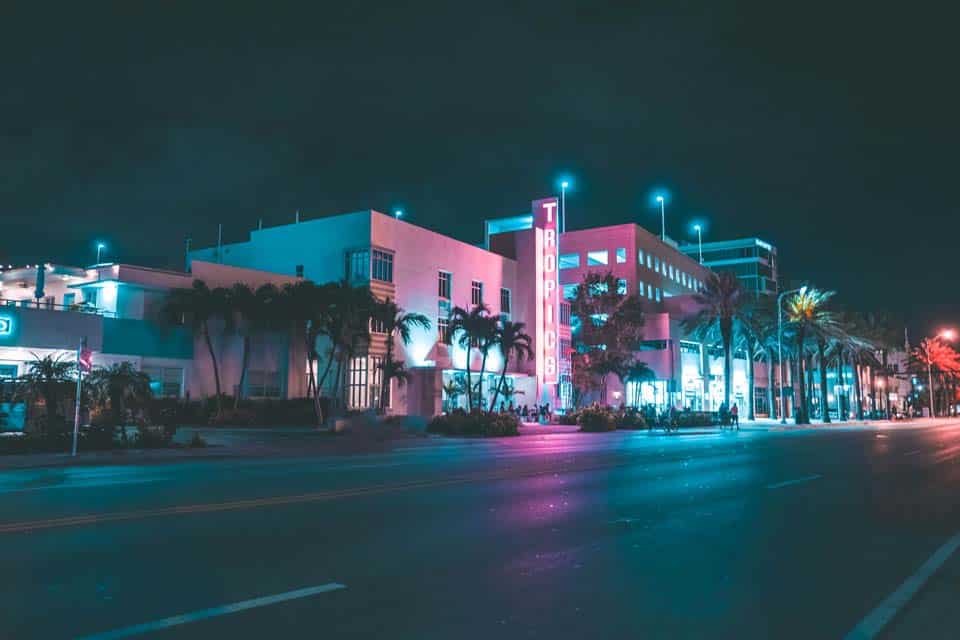 The city of Miami is famous for its nightlife scene which makes it a bucket list destination for partiers around the world.
South Beach, located in the resort city of Miami Beach, has long been known as the best party spot in Florida. Whether you are dancing all night to live music while cruising on a yacht or attending an album launch party for world-famous artists like Jay-Z, South Beach has so much to offer partiers.
Some of the best clubs in Miami Beach for crazy nightlife are STORY, Treehouse, and Liv Miami.
4. Capital of Latin America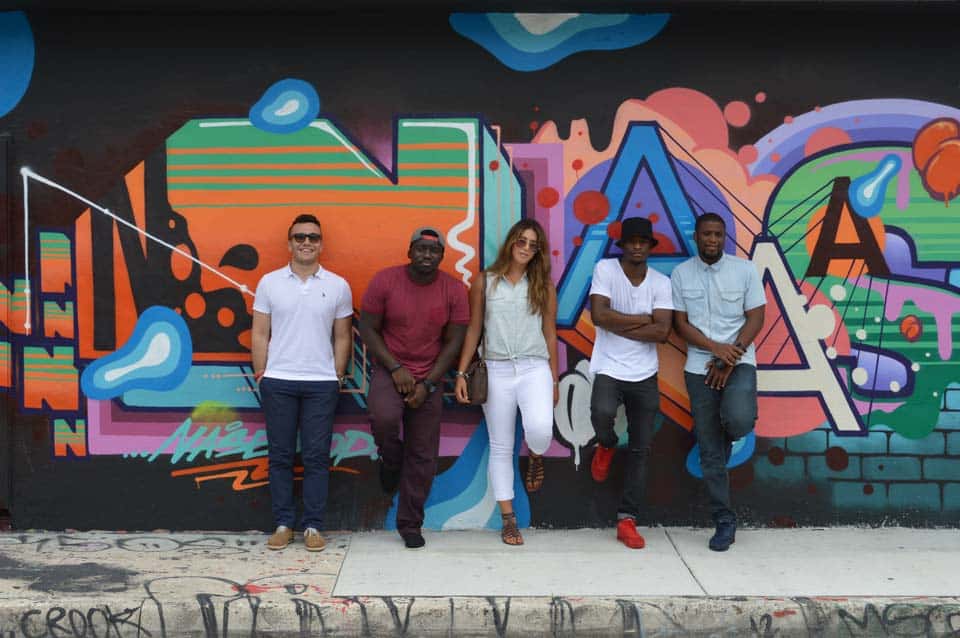 Miami has long been called the Capital of Latin America. With the city's close proximity to many Latin American countries, nearly every Miamian has some kind of Latin origins. Cuban descendants are the largest group in Miami, but Puerto Ricans, Salvadorans and Colombians are other prevalent groups.
No other city in the United States has the same prevalence of Spanish language and Latin culture. This unique melting pot of a city has brought many vibrant creations into the world from popular Latin music by artists like Enrique Iglesias to Cuban Sandwiches.
5. Art Deco Architecture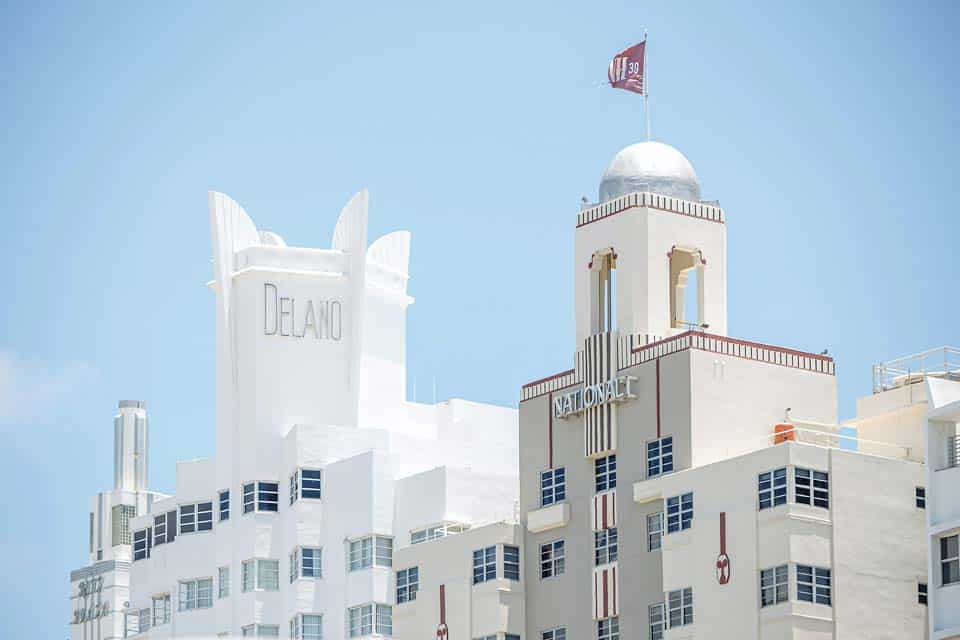 Outside of beautiful beaches and wild nightlife, the Art Deco Historic District in Miami Florida is known for having the highest concentration of art deco buildings anywhere in the world.
Located in Miami Beach between 5th street and 23rd street along Ocean Drive, the Art Deco Historic District is a blast to the past that every architecture nerd needs to experience. These buildings have been preserved since the 1920s, 30s, and 40s and represent an important period in the city's history.
Visitors to the city can take a tour through the District to see the most famous of the buildings. The Breakwater, The Colony Hotel, Colony Theatre, and Essex House are some of the most famous white and pastel art deco buildings.
6. Vizcaya Museum and Gardens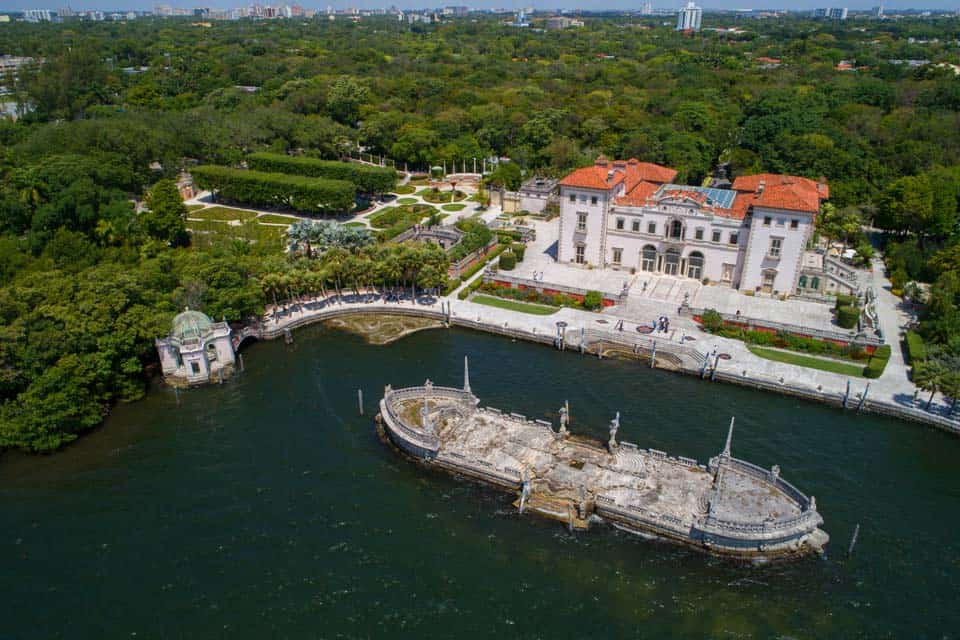 Peeking out of the lush jungle along the shore of Biscayne Bay is a stunning historic compound modeled in an Italian Renaissance Palace style. The Mediterranean- style house and gardens were built in the early 1900s as a summer home for American millionaire James Deering and is perhaps the most famous building in Miami.
Today, the James Deering mansion is a National Historic Landmark and museum that draws thousands of visitors wishing to be transported to the Italian countryside each year.
The Vizcaya Museum and Gardens feature 34 rooms tastefully decorated in the Italian villa style. The gardens are some of the most extravagant and beautiful in the entire US boasting elaborate fountains, antique sculptures, and beautiful greenery.
7. Little Havana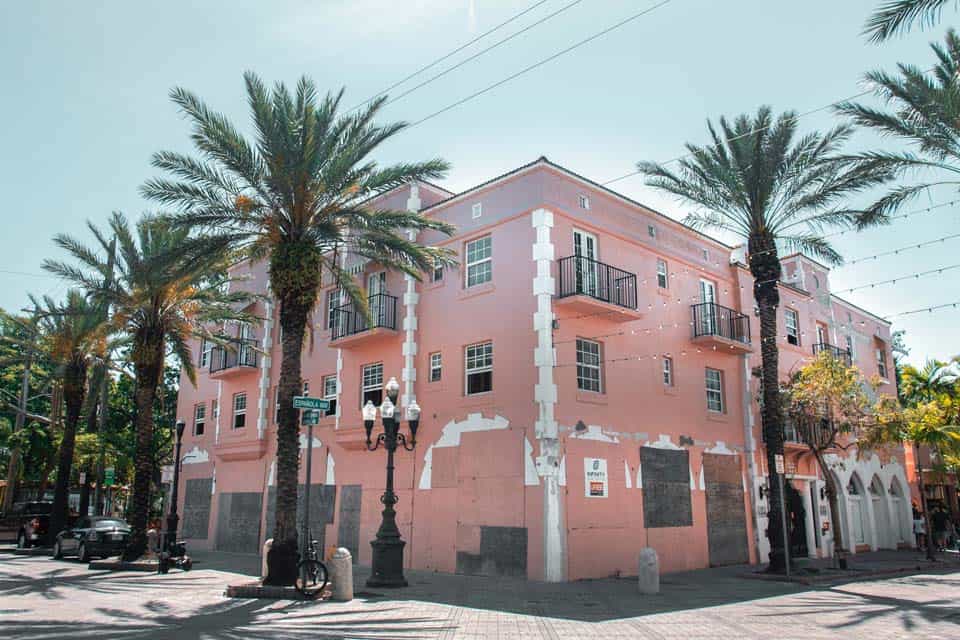 As the Capital of Latin America, Miami is famous for having large and vibrant Latin communities. The largest of these communities located along Calle Ocho is the storied Little Havana where Cuban migrants have been gathering and thriving for decades.
Locals will tell you that you have not truly visited Miami unless you have sipped a Cuban coffee while strolling the streets of Little Havana. In the salsa-dancing, cigar-making, street art hub of Little Havana, Spanish is the language of choice, and roosters run amuck. Be prepared to be transported to a Caribbean Island!
8. Deering Estate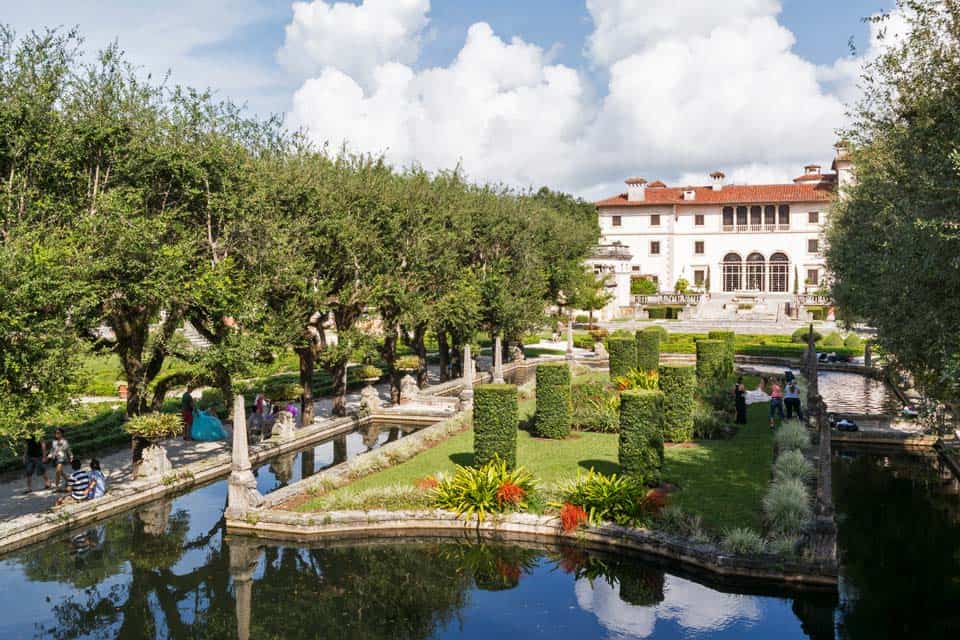 In case you have not noticed yet, Miami has long been a paradise escape for many wealthy and famous people. Charles Deering, the brother of James Deering (original owner of Vizcaya Museum) also built a luxurious estate in Miami.
This 444-acre estate was constructed in the 1920s and today in a National Historic Landmark maintained by Miami Dade county for all to enjoy. One of the buildings on the property, the Richmond Cottage, is the oldest wooden building in Miami.
Besides stunning historic architecture, the Deering Estate is located right along the waterfront providing many opportunities for outdoor activities. Visitors can canoe in the crystal blue waters, watch for manatees or hike through the mangrove forests.
9. Delicious Food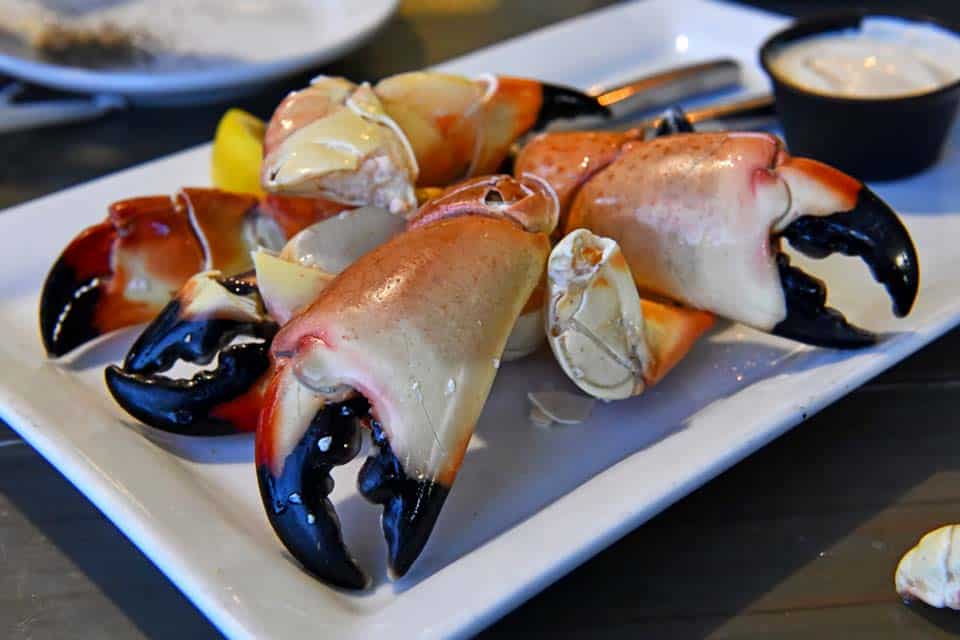 Miami is home to lots of cultures that have led to an incredible food scene. Seriously, Miami is one of the best places to visit for those who are self-proclaimed 'foodies'.
As a coastal city, seafood is some of the most famous food in Miami. Stone crab is a very popular menu item in Miami, traditionally served boiled and dipped in a spicy mustard sauce. Freshly caught shrimp is also a must-try.
Miami is known for the Latin culture that has brought music, art, and of course delicious food to the city. A popular meal would be a crispy Cuban sandwich served with a Cafecito–a Cuban coffee.
There are also salchipapas from Colombia, arepas from Venezuela, and ceviche from Peru. Oh, and don't forget to grab a fresh fruit smoothie! The food is definitely one of the advantages of living in Miami!
10. Miami Vice

California and New York tend to get most of the attention when it comes to hit TV shows, but crime drama Miami Vice gives South Florida some time on the stage.
Miami vice follows Miami cops "Sonny" Crockett and "Rico" Tubbs as the work undercover in downtown Miami. The events of the TV series are very loosely based on real-life Miami crimes that have been dramatized to bring in big TV ratings.
The show aired from 1984 to 1989 on NBC.
11. Everglades National Park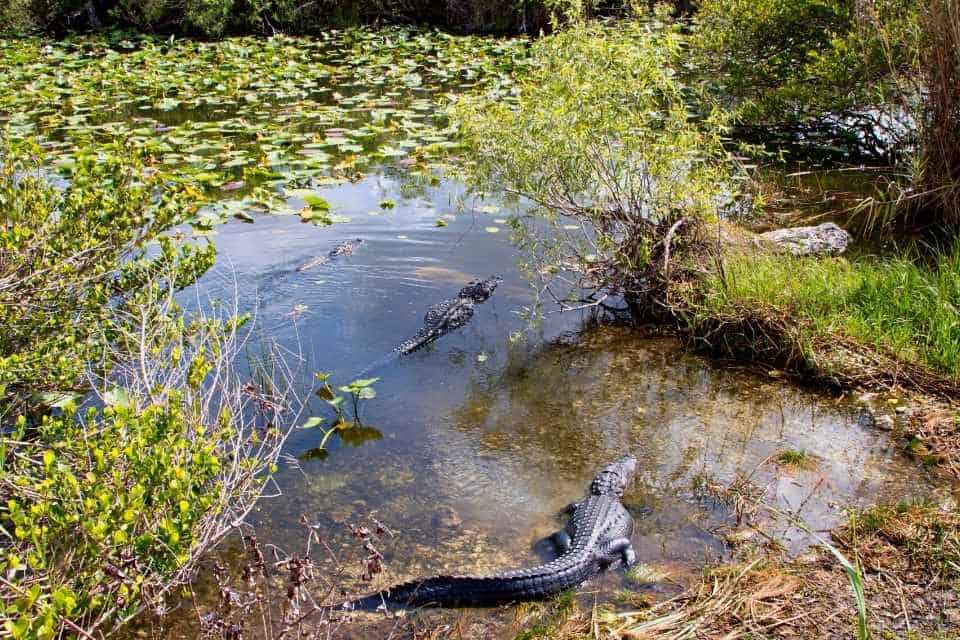 Everglades National Park is the largest subtropical forest in the US and the only everglades in the entire world! Because of that, it is one of the most incredible UNESCO World Heritage Sites you can visit! The unique natural beauty and wildlife of this park make it a must-see for all travelers.
Some of the best attractions in the Everglades are kayaking through the many waterways, going on a bike tour and hiking through the mangrove forests. There is an abundance of wildlife from manatees and alligators to sharks and pink spoonbill birds.
12. Music Festival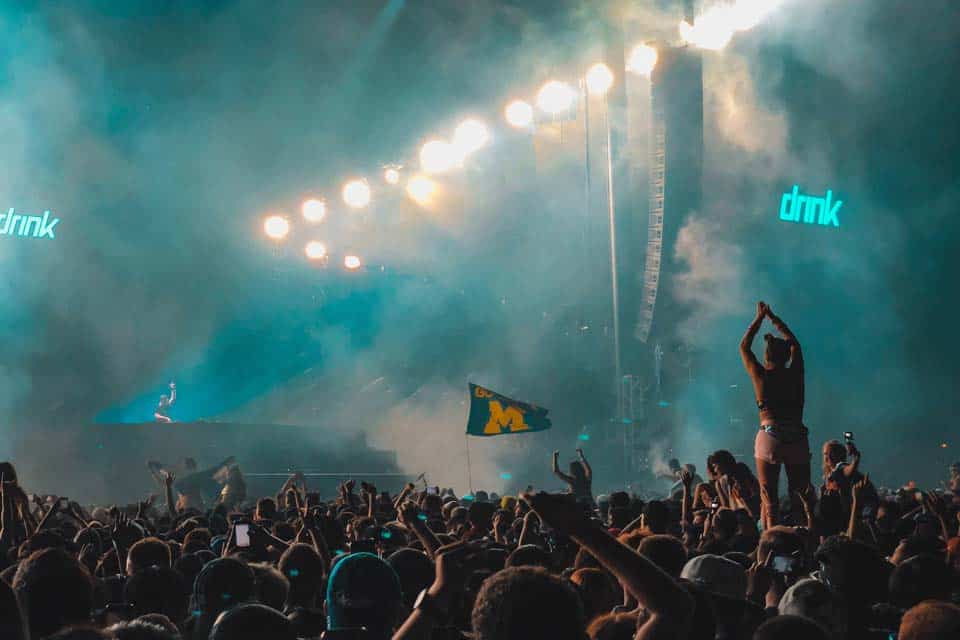 With the world-famous nightlife, live music scene and excellent weather in Miami, it's no surprise that the Magic City is also the backdrop for many amazing music festivals.
Miami hosts major music festivals like III Points, a boutique festival that features everything from hip hop to rock, and Ultra Music Festival, one of the biggest electronic music festivals in the world.
The city of Miami also hosts dozens of other music festivals that celebrate the diverse cultures of Miami like the Calle Ocho Music Festival which celebrates Latin culture.
Read More: 13 Things You Didn't Know Key West Is Famous For!
13. Wynwood Walls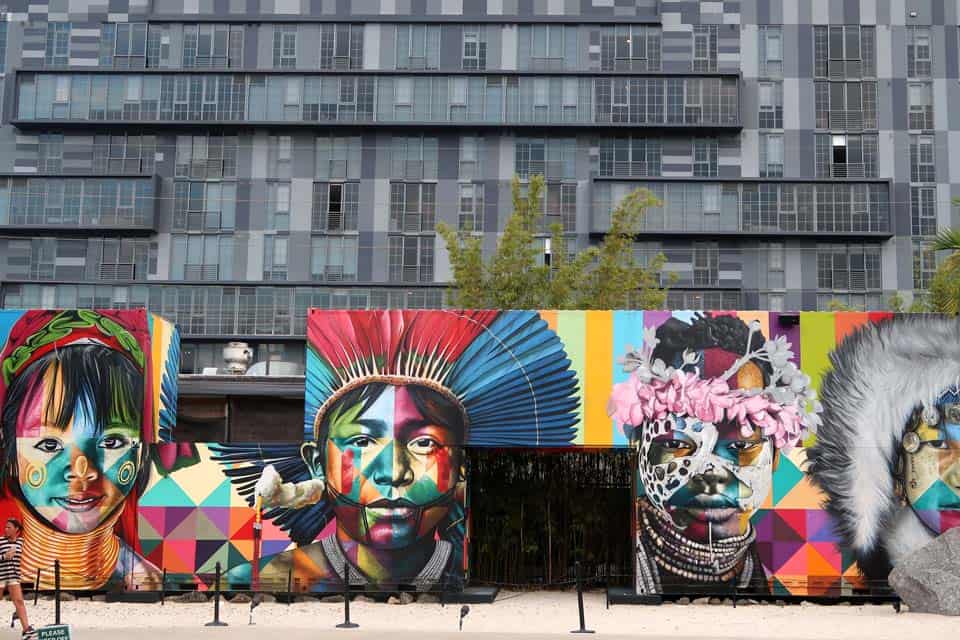 Perhaps the most famous tourist attraction in Miami is the Wynwood Walls, a one-of-a-kind outdoor art museum that showcases Miami's favorite kind of artwork- street art! This museum was established by famous arts visionary, Tony Goldman in 2009.
The art in Wynwood Walls is legendary and artists from all over the world dream of having their murals featured here. Visitors to this open-air art installation will enjoy seeing blocks of old warehouse walls and doors painted with giant, colorful murals.
14. Wreckreational Diving Capital of the World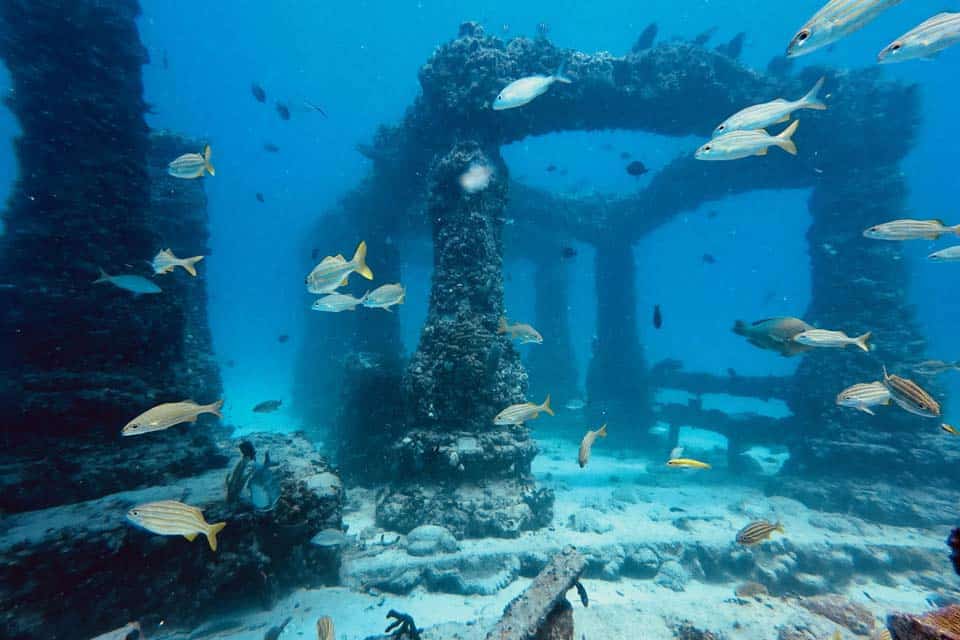 Miami is often known by the nickname the Magic City but it has a lesser-known nickname too: the Wreckreational Capital of the World. Miami Beach is a barrier island made of limestone coral, which is beautiful but leads to many shipwrecks.
While unfortunate for these ships, all these shipwrecks have led to making Miami Beach one of the best places for diving. One of the largest shipwrecks to dive into is the Neptune Memorial Reef, which has been compared to the mythical city of Atlantis.
15. Cruise Capital of the World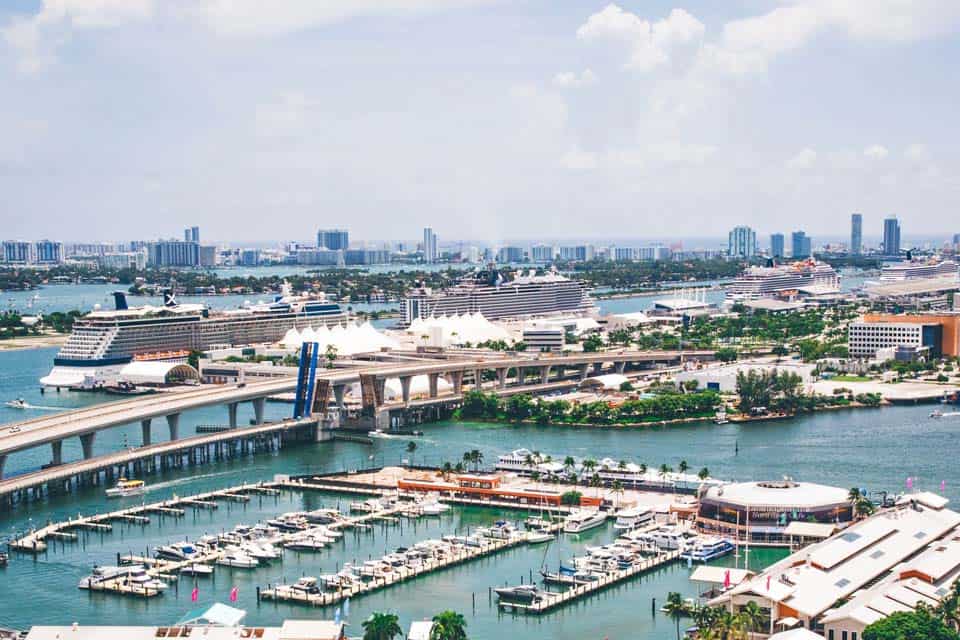 Cruises are a favorite and fun mode of travel for many people. With restaurants with all the food you can imagine, endless pina coladas, excursions to tropical islands, and plenty of relaxation, it is no wonder why.
If you have ever booked a cruise, you might have noticed that many cruises depart from Miami. Port Miami is the busiest cruise and passenger port in the world. More than 20 cruise lines have massive terminals here that shuffle millions of passengers onto the 55+ Port Miami cruise ships.
Read More: What Is Tampa Known For? 11 Famous Things
16. Expensive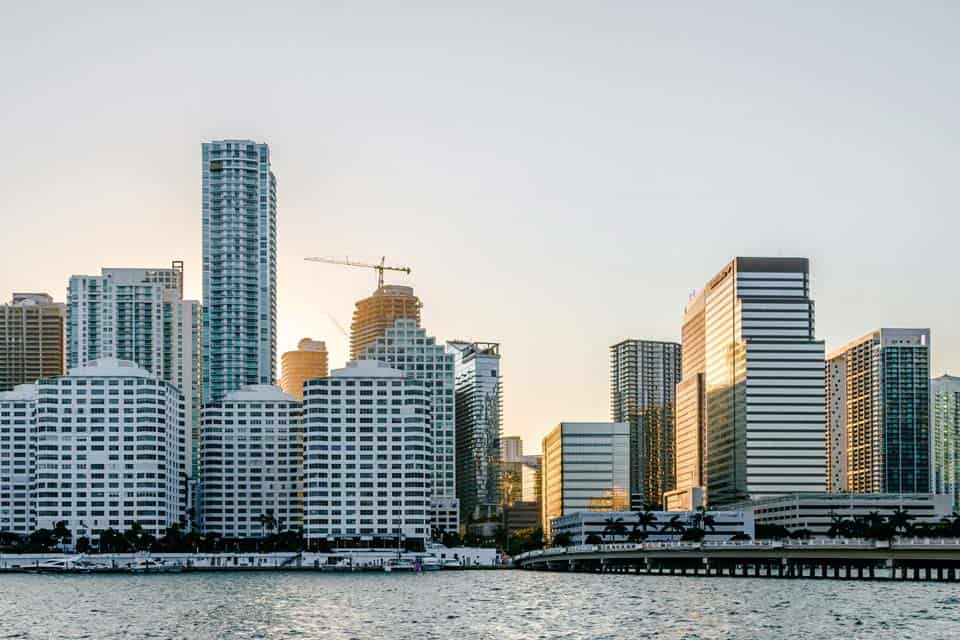 Miami is famous for being the tropical playground for many of the rich and famous so it's no wonder that the city can be quite an expensive place to visit and live. Many people are willing to pay good money to enjoy Miami's warm weather, beautiful beaches, live music, art museum, and luxurious resorts.
Despite this, Miami still does not rank within the Top 10 or 20 most expensive places to live in the United States.
Read More: Best Laid-Back Beach Towns In Florida
17. Shopping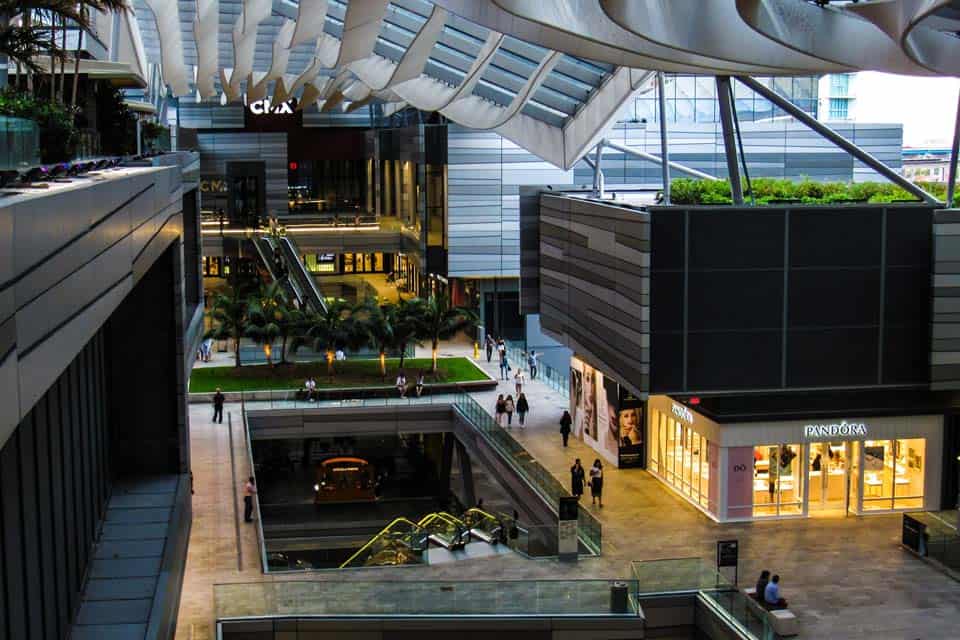 One of Miami's claims to fame is its great shopping scene, especially luxury shopping. Bayside Marketplace and the Design District are some of Miami's most well-known shopping spots.
The Design District is known for being the center for luxurious shops like Louis Vuitton, Alexander McQueen, and Hermes as well as several Michelin Star Restaurants to beat that post-shopping hunger. If shopping is not your thing, this Miami neighborhood features lots of art and innovative architecture.
Bayside Marketplace is an open-air marketplace that wraps around the Miami marina. Here you can get all your beach essentials like flip-flops, Cuban cigars, speedboat rentals, and sunglasses.
18. Second Most Visited City in the US
From Coast to Coast, the United States of America has many internationally known tourist destinations. Out of the millions of foreigners that visit the USA every year, over 5 million visit Miami – Miami Beach metropolitan area.
Miami is the 2nd most popular tourist destination in America for international travelers, only beaten out by the number one spot, New York City.
Miami is also a top-rated destination to visit for tourists coming from within the United States.
19. First Burger King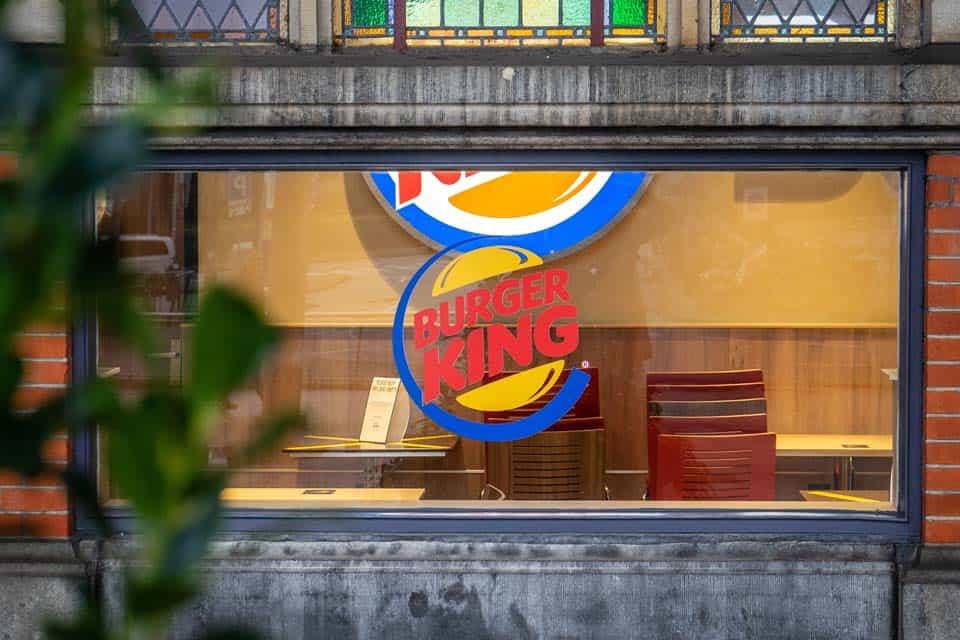 Burger King is one of the world's most popular fast-food chains, but few people know that Burger King was actually started in Miami! James W McLamore opened the first ever Burger King in 1954 in Miami.
When the burger chain first opened in Miami, a hamburger cost only 18 cents while a Whopper cost only 39 cents! The chain quickly spread outside of Miami and is a household name today!
20. Zoo Miami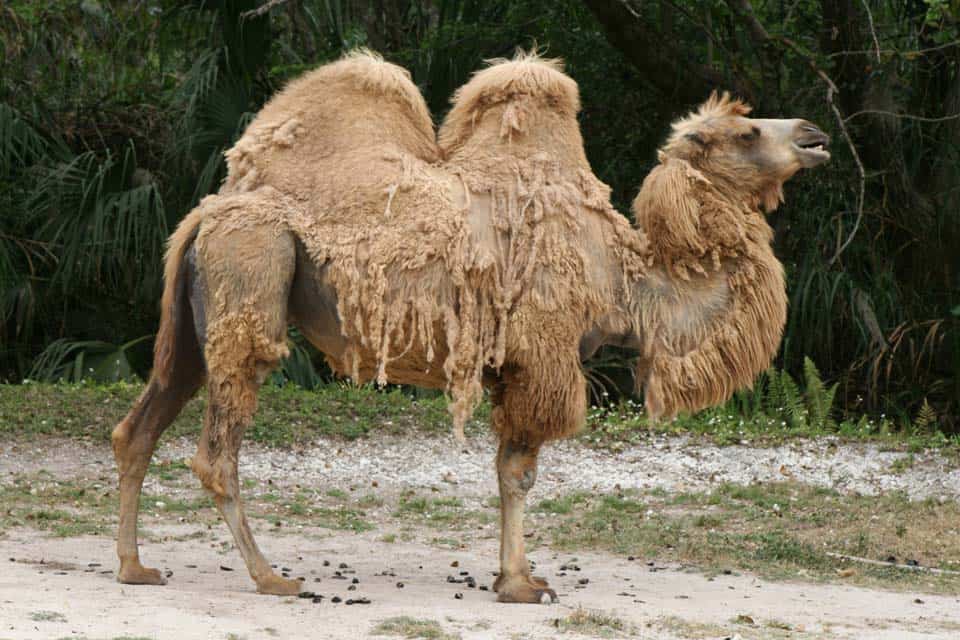 Zoo Miami is the largest and oldest zoo in the state and is the only subtropical zoo located in the continental United States. Spread over 750 acres, the zoo is home to more than 3000 different animals.
Some of the animals in the zoo represent the diversity of Florida's native wildlife. Crocodiles and egrets are some of these animals.
Other animals in the zoo are more exotic and showcase nature from around the world. Giraffes, elephants, and blue poison dart frogs are some of the fascinating animals you could visit.
---
Miami Most Famous FAQs
What Is Miami Beach Known For?
Miami Beach is mostly known for its soft sand and gentle waves, making it the perfect place to relax, sunbathe, and swim. It also has a vibrant nightlife, with plenty of clubs and bars to choose from. If you're looking for a little culture, you can visit one of the many art museums or galleries.
Is Miami Worth Visiting?
If you are looking for a destination with pleasant weather all year round, then Miami is definitely worth visiting. It is the ideal destination to enjoy beautiful beaches, a vibrant culture, and epic nightlife. However, your vacation to Miami will not be cheap!
---
This concludes our article on things Miami is known for. The state of Florida is known for many things and it's no wonder the cities there are such popular vacation destinations. So, what are you waiting for? Get out and explore Miami!
Disclaimer: Some of the links above are affiliate links. That means if you book or make a purchase through the links, we will earn a small commission at no extra cost to you! The money will help run this site! Thank you!