Are you thinking about moving to Miami? Make you read these pros and cons of living in Miami before your move!
Miami is one of those unique places where no matter how busy or popular things get, it'll always be an attractive place to live. Beautiful palm trees swaying in the wind, rubbing shoulders with the stars, or the stunning year-round sunshine, whatever it is that makes you lust for Miami, you're not alone.
However, for all of the glitz and glamour, there's also a much less glamorous side to the Magic City. Think of things like mind-numbing traffic, an extremely high cost of living, and several neighborhoods you probably won't want to make a wrong turn past 10 PM.
Here are 21 pros and cons of living in Miami and some of the best areas to stay if you want to make the move.
---
Pros and Cons of Living in Miami
Pro: Beautiful Weather All-Year-Round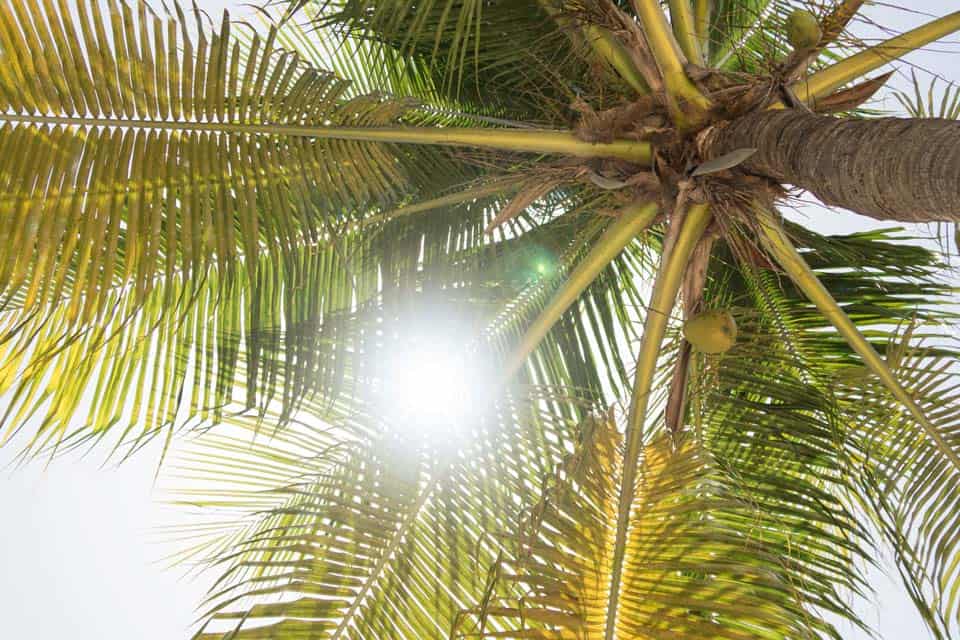 Miami's beautiful weather is a major selling point for those seeking a warm and sunny climate all year round. Naturally, this makes it popular with tourists on holiday, but also for people wanting to live in South Florida permanently.
Miami's dry season runs from November through to April and during this period, there's rarely any rain meaning you can make the most of the great outdoor activities the city has to offer. Even in the winter, Miami has some of the warmest winter temperatures in the whole country.
Con: High Cost of Living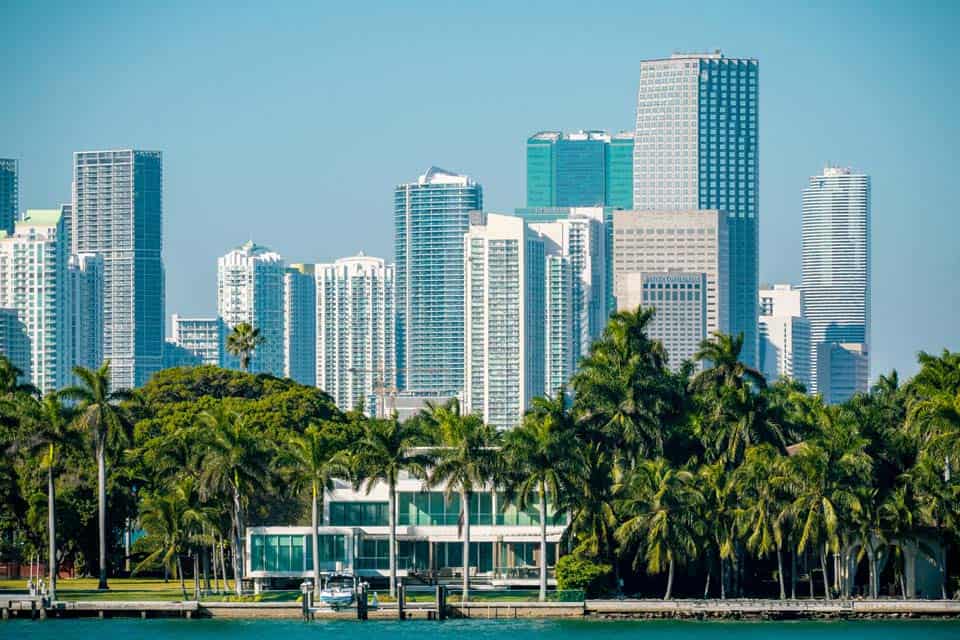 If you're thinking of relocating to Miami, you had better come with deep pockets. The city is one of the most expensive to live in the United States.
We'll touch on housing prices further down, but your general cost of living is a lot higher than other places in the state.
A monthly travel pass will cost you $47.50 in Jacksonville, but just 300 miles down south in Miami this will cost you $112. It's a similar story for a monthly gym pass too, $30 in Jacksonville and almost $60 in Miami. (Note this prices are at the time of writing.)
Pro: Abundance of Things to Do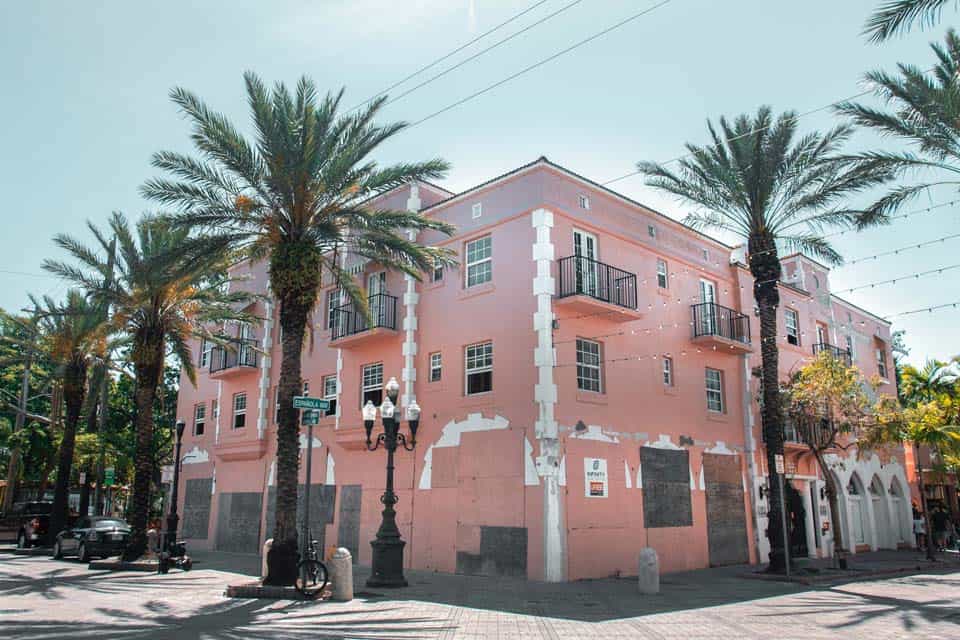 There's so much to see and do in and around Miami. Just west of the immediate city, you've got the world-famous Everglades National Park, home to majestic alligators, beautiful birds, and a whole host of other wildlife in their natural habitat.
Miami's Little Havana is a haven for foodies with food trucks, restaurants, and side stalls serving up authentic Cuban cuisine, and who can forget a boat tour down the iconic Biscayne Bay, taking in the skyline, Millionaire's Row, and the scenery from the unique perspective of being on the water.
Con: Expensive House Prices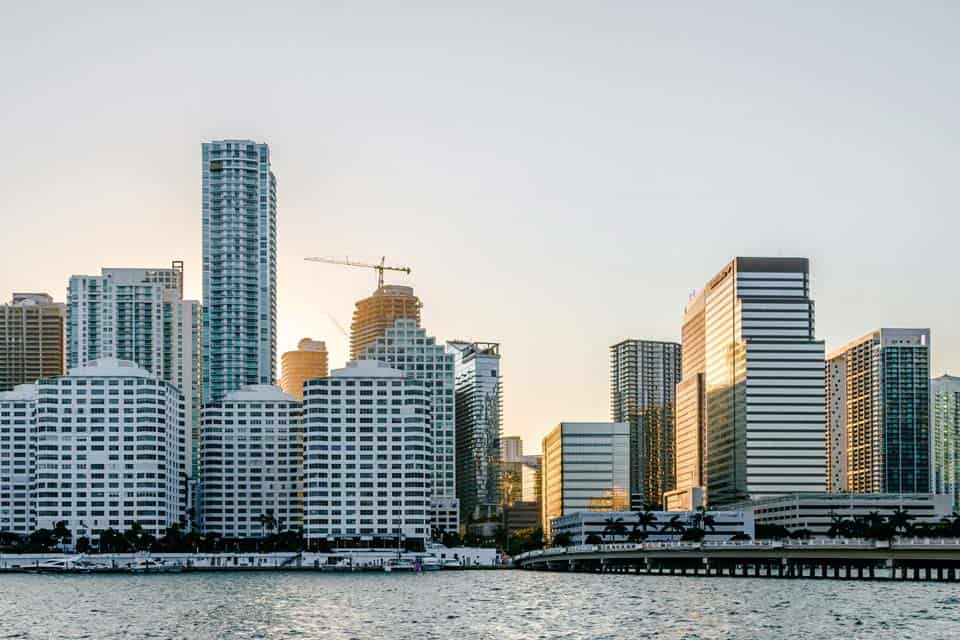 Housing in Miami is definitely a major stumbling block if you're not particularly wealthy. To buy or rent, you'll be paying a whopping 47% higher than the national average.
High demand, short supply, and a large increase in mortgage rates and property taxes are a bad combination and are exactly why house prices are through the roof in Miami. Just as a rough guide, monthly rent for a 1-bedroom apartment in the city center will cost you about $2,500 – $3,000 (at the time of writing).
Pro: Very Culturally Diverse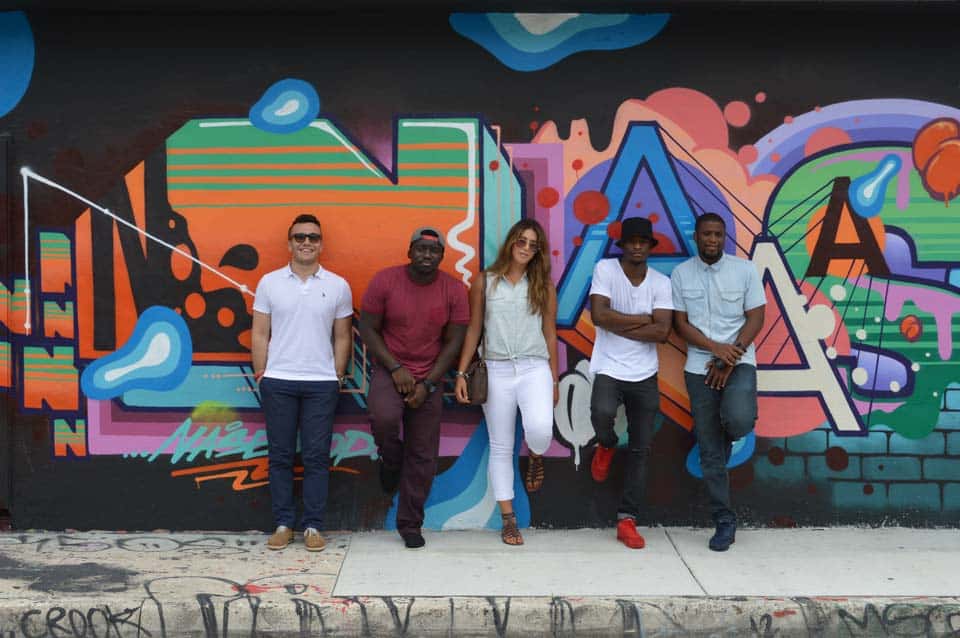 The defining characteristics of Miami and South Florida are its remarkable cultural diversity. Miami has a huge Latino and Hispanic population, being one of the closest major American cities to countries like Cuba, Mexico, Costa Rica, Colombia, and other nations in South America.
The city's arts and culinary scene is also heavily influenced by the Caribbean, with large communities of Jamaican, Haitian, and Trinidadians all calling the city home.
Con: Traffic Congestion
Just like any other major city in the United States, Miami has a serious issue with traffic. It's notorious for being constantly congested, especially during the peak.
With Miami only ever getting more popular, more housing being built, and limited public transportation and transport options, it's no wonder that people are increasingly relying on cars to get out and about. Naturally, this contributes to the massive traffic problem you'll encounter on your visit to the city.
Pro: Incredible Nightlife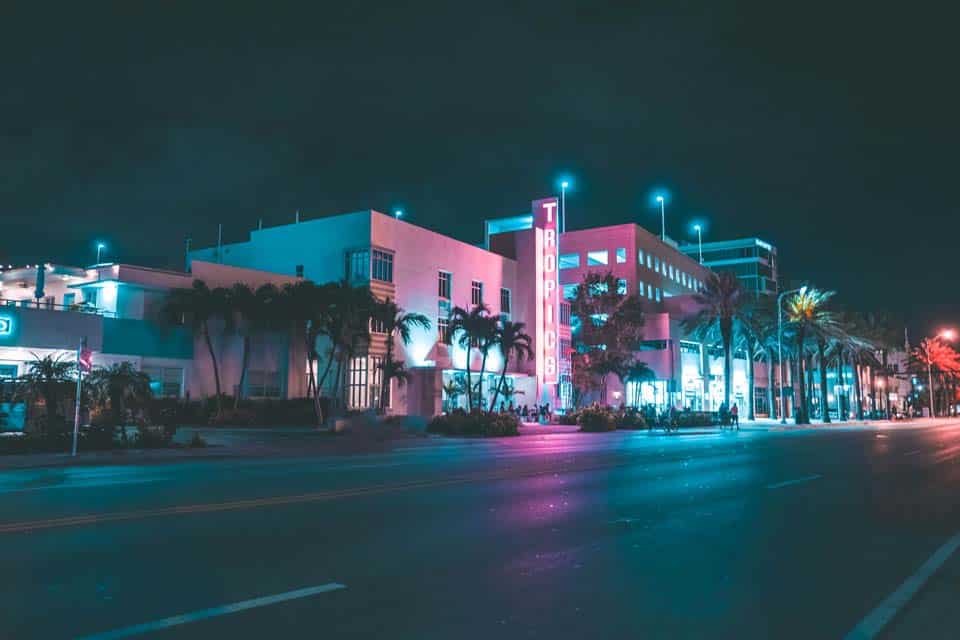 The abundance of vibrant nightlife and options available is undeniably one of the most appealing aspects of living in Miami. There's such a diverse range of options, with dance clubs, rooftop bars, plenty of live music venues, and trendy lounges to relax in.
South Beach is Miami's nightlife hotspot, with E11EVEN Miami and LIV at the Fontainebleau Hotel two of the best nightclubs to go to. Set further back on the mainland is Wynwood, home to unique bars and breweries like The Dirty Rabbit and Brick. For some live music, High Note Jazz Club is one of Miami's favorite venues.
Con: Relatively High Crime Rate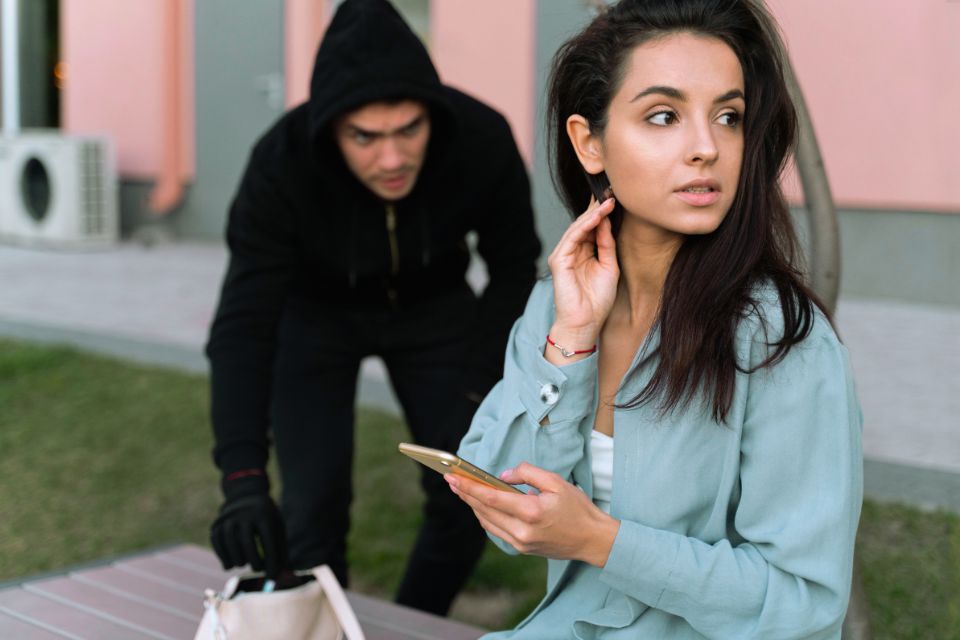 Whilst Miami's crime rate may not be as high as some other major American cities, it is still fairly high, especially when you consider how many tourists can be there during the summer months.
If you're out and about exploring, make sure to steer clear of areas like Model City, especially at night, as gang activity is prevalent here. Always keep an eye on your personal belongings and never walk around with your flashy smartphone or watch out on show.
Pro: Stunning Beaches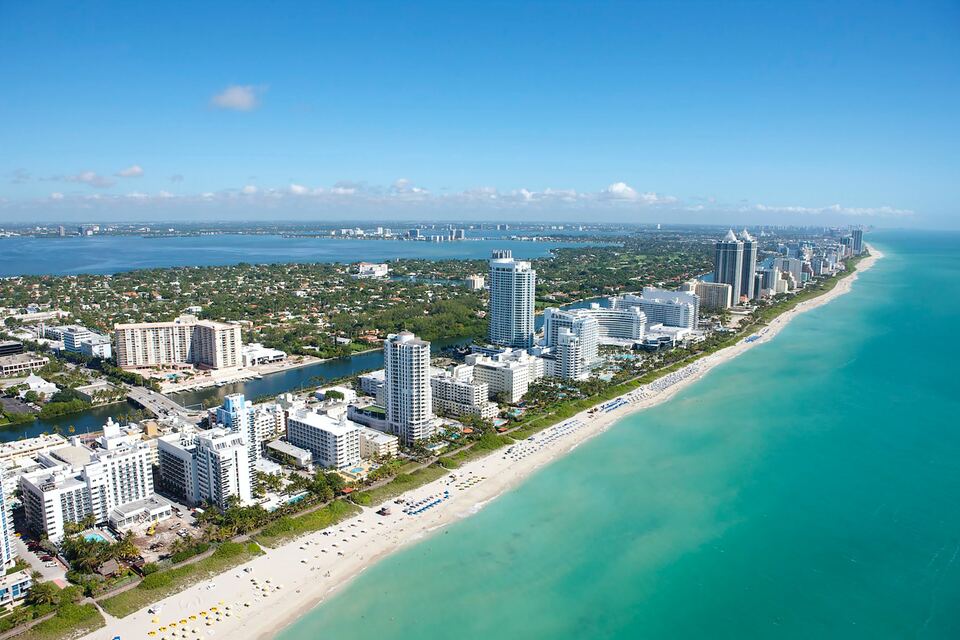 There aren't many better places to get sand in your toes and salt in your hair than in Miami. Miles of pristine white sand, stunning palm trees, and turquoise blue water is just waiting for you to dive in, cool off, and admire the view.
Crandon Park Beach is known in the area as having a wonderfully family-friendly atmosphere, Surfside Beach is a local's favorite and who can forget the iconic South Beach?
Con: Risk of Hurricanes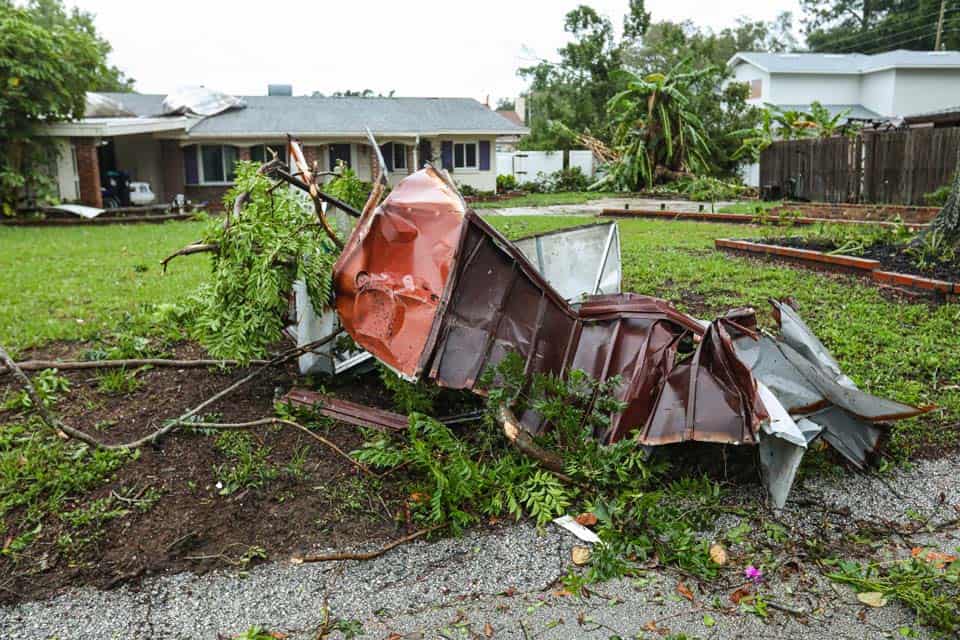 The risk of hurricanes in Miami is prevalent every year, being situated within the Atlantic hurricane basin. Tropical storms and cyclones are also a regular occurrence, with a 60% chance of tropical storms each year.
Because of this increased risk, hurricane and storm insurance on your car and home is always extremely expensive. August to October is considered the hurricane season and is when they're most likely to occur. It is essential to be well-prepared and stay informed on potential threats when you are a resident in Miami.
Pro: No State Income Taxes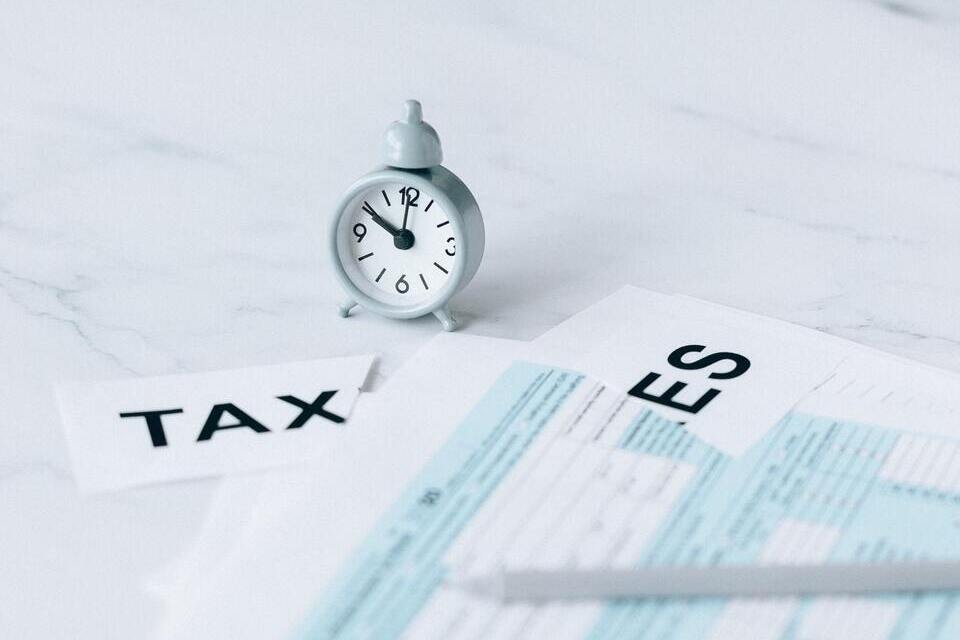 Perhaps one of the biggest selling points of moving to Miami would be that residents of the city, and indeed the rest of the Sunshine State, don't have to pay state individual income tax.
No income tax is one of the primary reasons why Miami is such an attractive destination to settle down, perhaps after retirement, or for those on a high income. You'll still have to pay property taxes and corporate income tax, but any tax you don't have to pay is a benefit, right?
Con: Lack of Seasons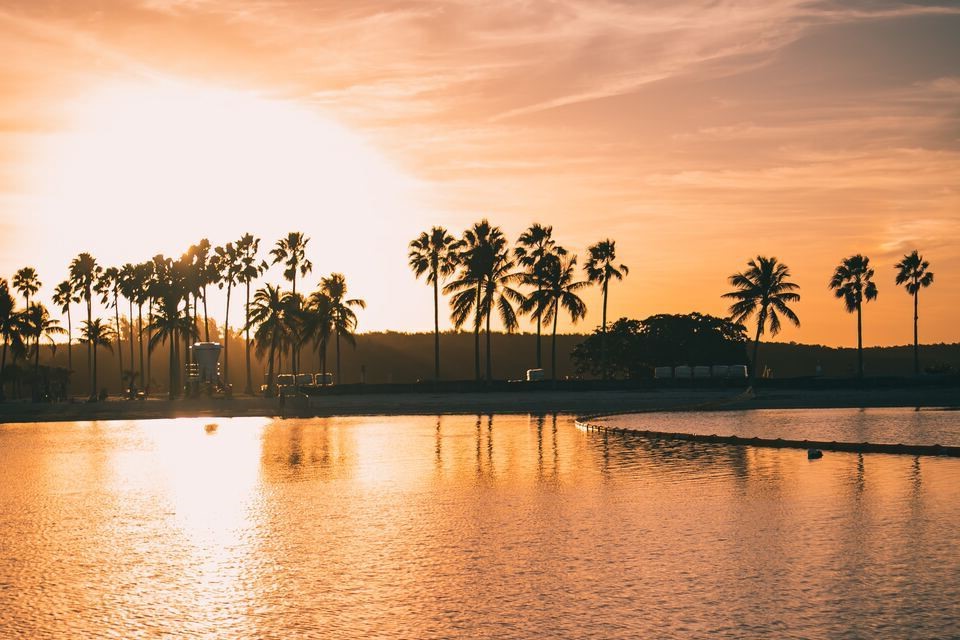 Given its tropical geographical location on the southeastern tip of Florida, Miami suffers from a real distinct lack of seasons which could be a dealbreaker for some.
Miami is famous for its beautiful weather as we've discussed, but other than being warm and wet in the summer and dry and slightly cooler in the winter, there are no cute autumnal or spring vibes to be found here.
In terms of wintry conditions, you're almost certainly out of luck with it last snowing all the way back in January 1977.
Pro: Amazing Job Opportunities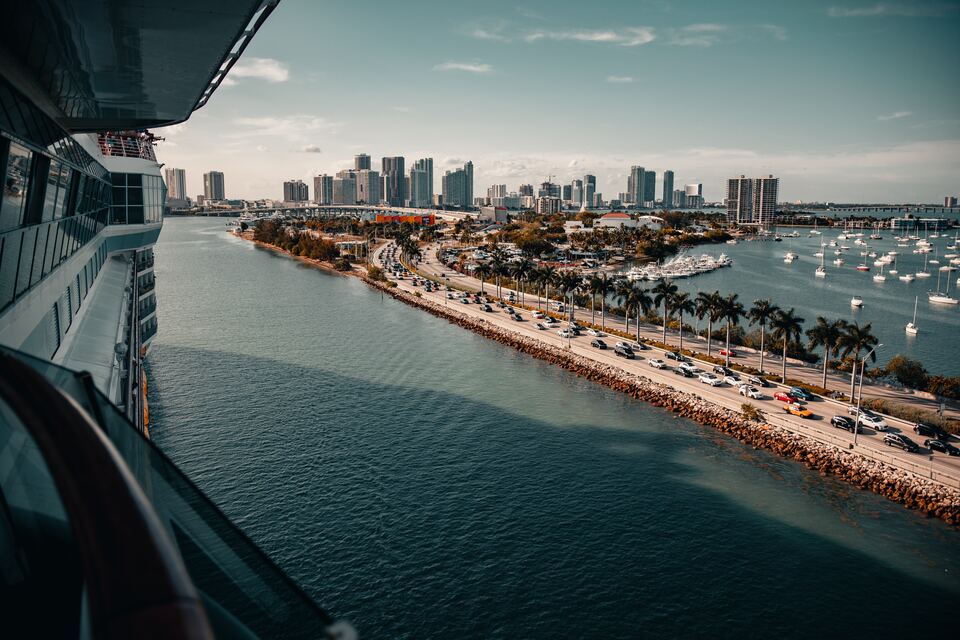 Being such a diverse and popular city for all kinds of tourism, there are incredible job opportunities across a multitude of different industries. Miami's economy is thriving largely because it is one of the biggest cities in the entire country.
Banking, finance, real estate market and wealth management roles are prominent due to the city being a financial center for the South.
Miami's reputation as a work-hard, play-hard city makes it attractive for start-up businesses too, and also vital for international trade and logistics. The Port of Miami is known as one of the cruise ship capitals of the world and is also a gateway for Latin America and the Caribbean.
Con: Insects Everywhere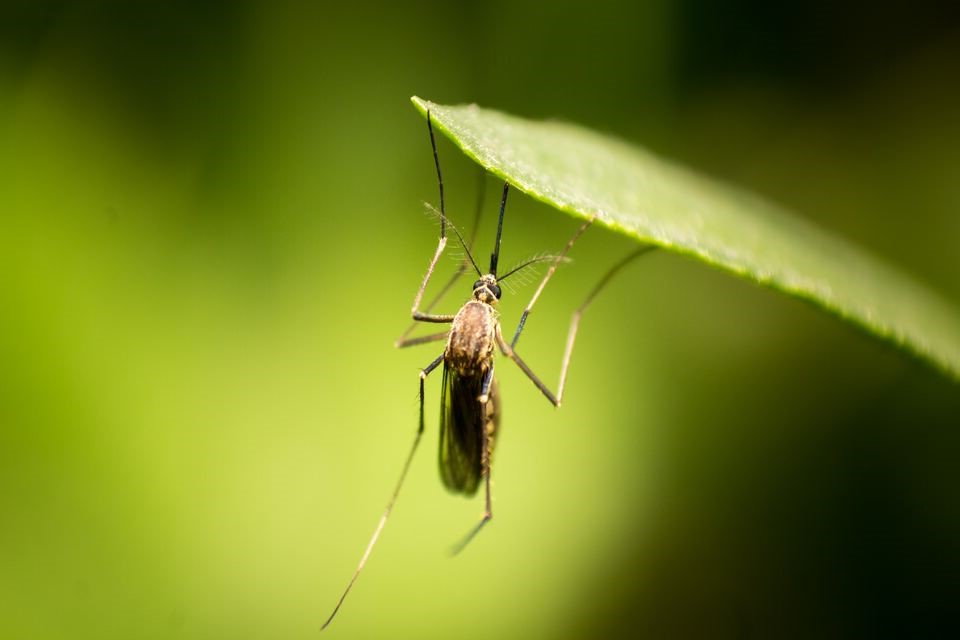 If you're not turning into a ninja trying to keep those pesky mosquitos at bay then you'll be attempting to deal with the abundance of cockroaches. A number of species of cockroaches thrive in the warm and humid conditions of Miami and often inhabit dark and damp areas like underneath floorboards, in your kitchen cupboards, and down in the basement.
Ants are another insect prevalent in the city, and several varieties too. Fire ants, Argentine ants, and ghost ants can all be found forming snaking trails along your floors and walls.
Pro: Amazing for the Outdoors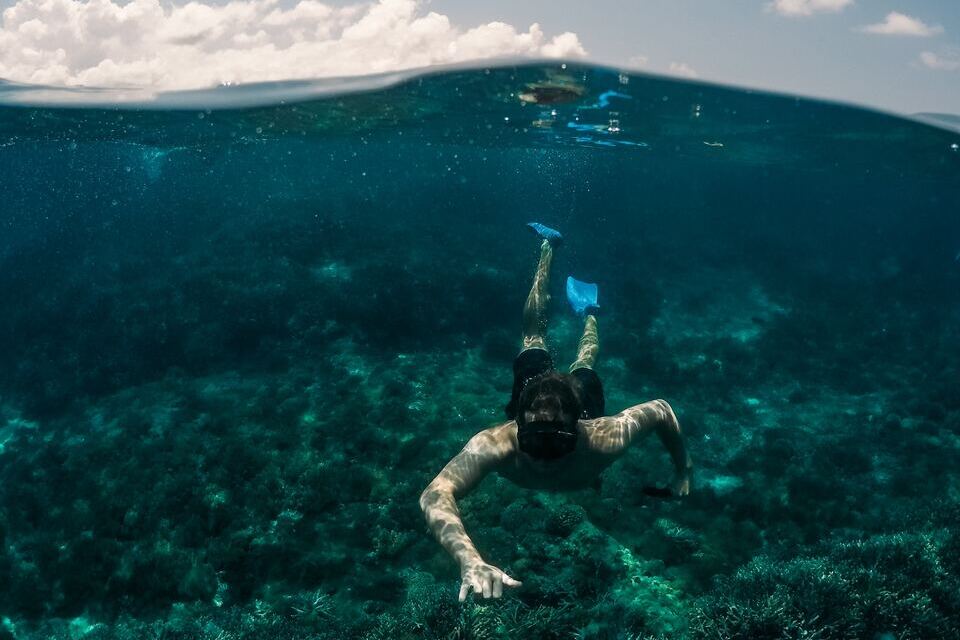 We've already mentioned Miami Dade County and the incredible golden sandy beaches and the Everglades National Park, but Biscayne National Park is another excellent day out, with activities like hiking, snorkeling, and diving all on offer allowing you to make the most of the colorful coral reefs, and diverse marine life that can be found living here.
Deep sea fishing is very popular and the Venetian Pool is also spectacular, carved from the limestone quarry that was actually used to make the area's homes back in the 1920s. Today, it is the United States' only natural spring water pool and can be found in the Coral Gables neighborhood.
Con: Spring Break
For roughly 4 weeks of the year, usually around March time, hordes of college students from all over the country descend on Miami and other cities like Cancun to let loose and party the night (and day) away.
Miami is always heaving with crowds during Spring Break, which goes for the beaches, restaurants, and bars. With these crowds comes a huge increase in noise as well as a dramatic increase in prices.
As demand rises, so does the price, and you'll find hotels and flights at their highest prices of the year. Living in Miami during Spring Break is a bad experience.
Pro: Arts & Culture Scene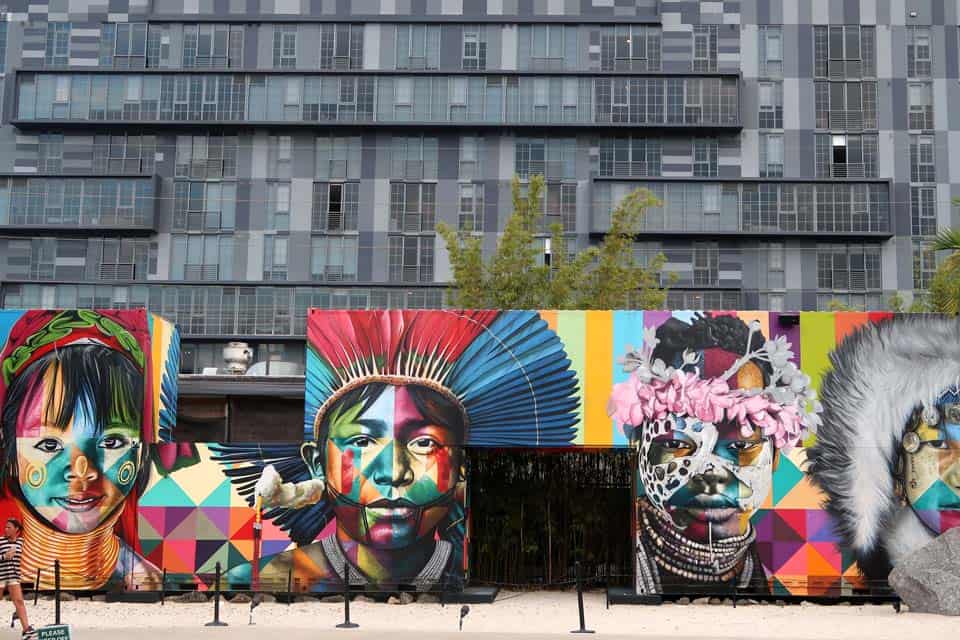 From street art and musical performances to ballet and the Florida Grand Opera, right through to tasting some of the Latino cuisines on offer, you'll be able to sample a huge range of cultural experiences in Miami when you visit.
Wynwood Walls is a must-see on any visit to Miami, with impressive street art transforming what was a run-down neighborhood.
Art Basel Miami Beach takes place each December and is world-famous attracting artists, collectors, and enthusiasts from around the world. Little Havana is one of Miami's most visited areas, where you'll find lively streets filled with Cuban culture.
Con: Language Barrier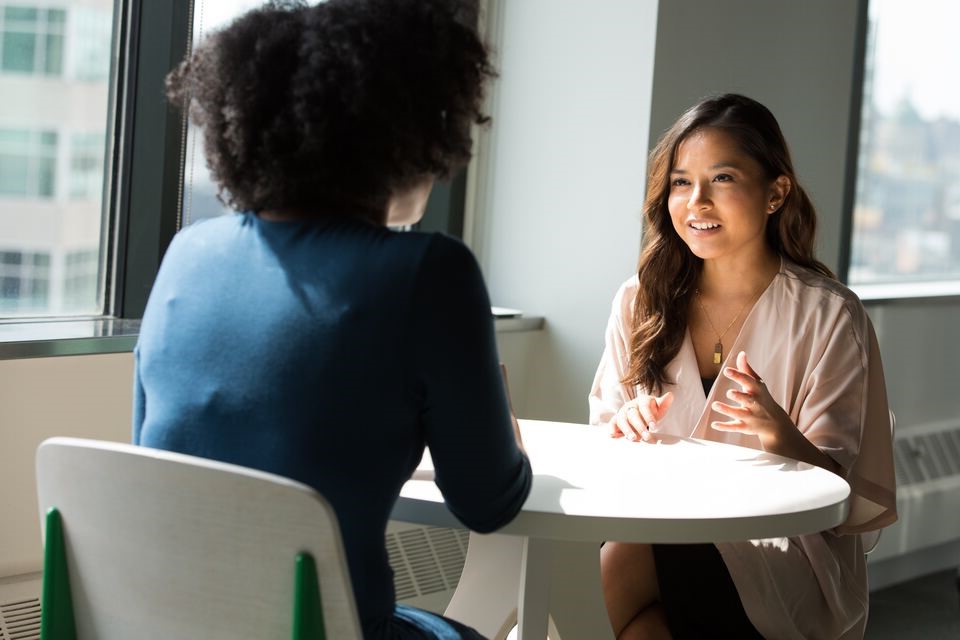 Spanish is widely spoken and often used for everyday conversations, especially in areas like Little Havana and other Hispanic-heavy neighborhoods.
Haitian Creole is also spoken by a small chunk of the Miami population and in other cities, with Little Haiti being home to many Haitians. You might find issues with speaking the language in certain shops and restaurants within these neighborhoods.
Pro: Mouth-Watering Food Scene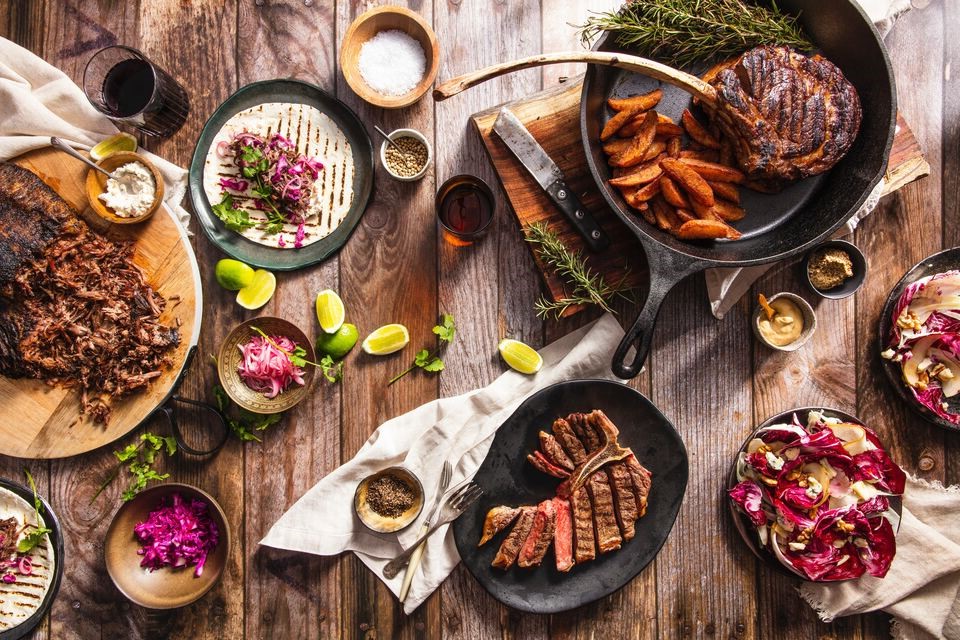 Miami's food scene is a vibrant reflection of its diverse and multicultural population. You'll find a tantalizing blend of Latin American, Caribbean, European and American cuisine on every corner. In short, Miami has become one of the country's best spots for some unique and flavorful food.
Little Havana's air is filled with the smoke of grilling meats and street food every evening, whilst down by the waterfront restaurants are serving up some of the freshest seafood anywhere in the world. Wherever you go in Miami, you're sure to always find something fresh and devilishly tasty.
Con: You'll Probably Need a Car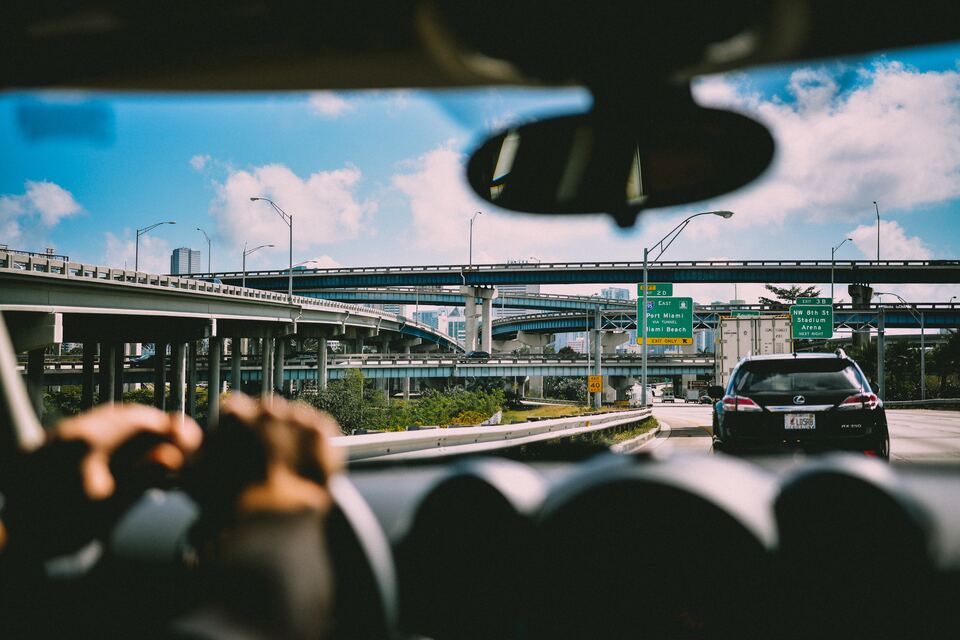 Relying on public transportation isn't a great idea, especially with the heavy traffic. You could be waiting well over an hour for your particular bus, especially during busy times or on weekends.
The vast majority of things to see and do in the Miami area are quite spread out too so Ubers are very expensive. If you decide to get one to somewhere further out, you might struggle in getting one back to the city center. For an example of distances, The Everglades is just under an hour and a half drive from South Beach, and Key West in South Florida is well over 3 hours away.
Pro: Close to the Caribbean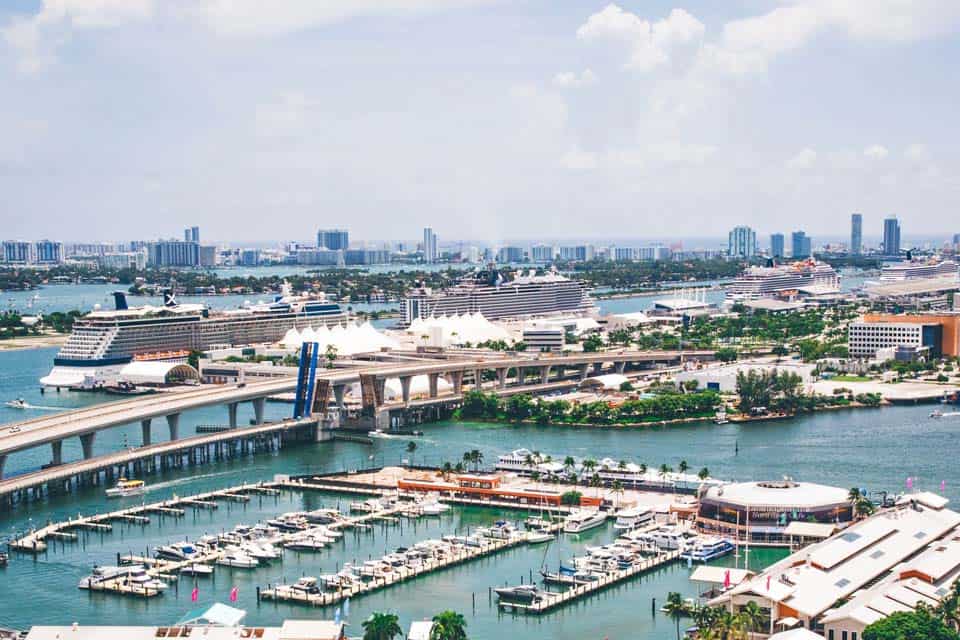 If you'll be living in Miami, you're lucky enough to be close to Miami International Airport and just a few hours flight from some of the most beautiful destinations on the planet.
The Bahamas, often rated as one of the best holiday destinations in the world is just a 1-hour flight away, Jamaica only 1 hour 45 minutes, and the Dominican Republic a little over 2 hours. The Port of Miami is also an ideal starting point for cruises to the Caribbean and beyond too.
📖 Read More: What Is Florida Known For?
---
Best Places to Live in Miami
Miami Beach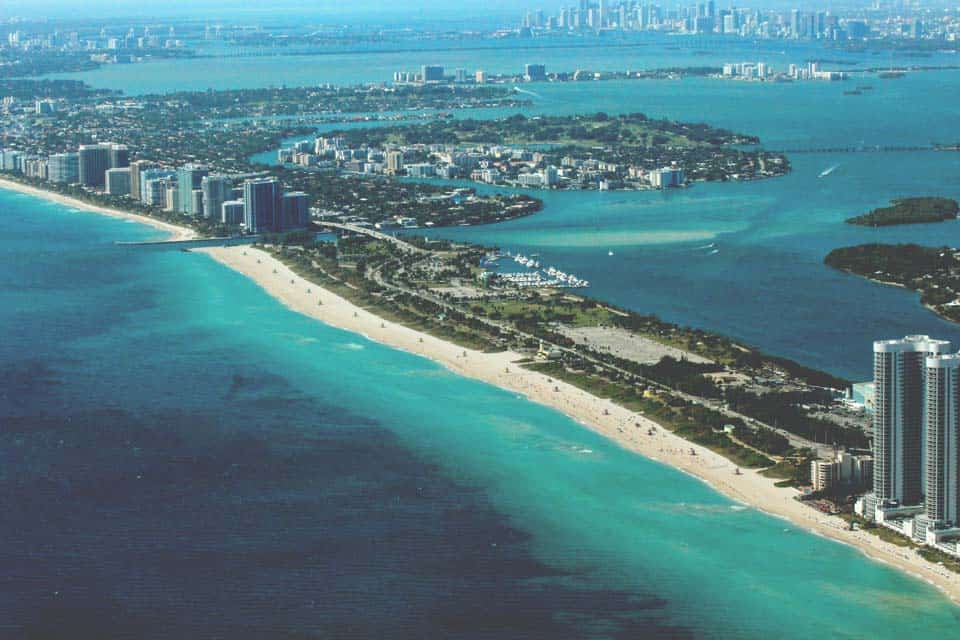 Separated from the mainland by Biscayne Bay, Miami Beach is known for its plethora of beautiful beaches, gorgeous art-deco architecture, and constant buzzing atmosphere. South Beach is effectively the beating heart of Miami Beach, famous for Ocean Drive and lined with hotels, restaurants, and bars.
Mid-Beach is quieter than South Beach and is arguably a better place to live, but for us, North Beach is the best area out of the three to live. It's family-friendly and much quieter than its neighbors, not to mention the fact it's much cleaner and more upscale than SoBe. North Beach Oceanside Park is worth living here alone.
Coral Gables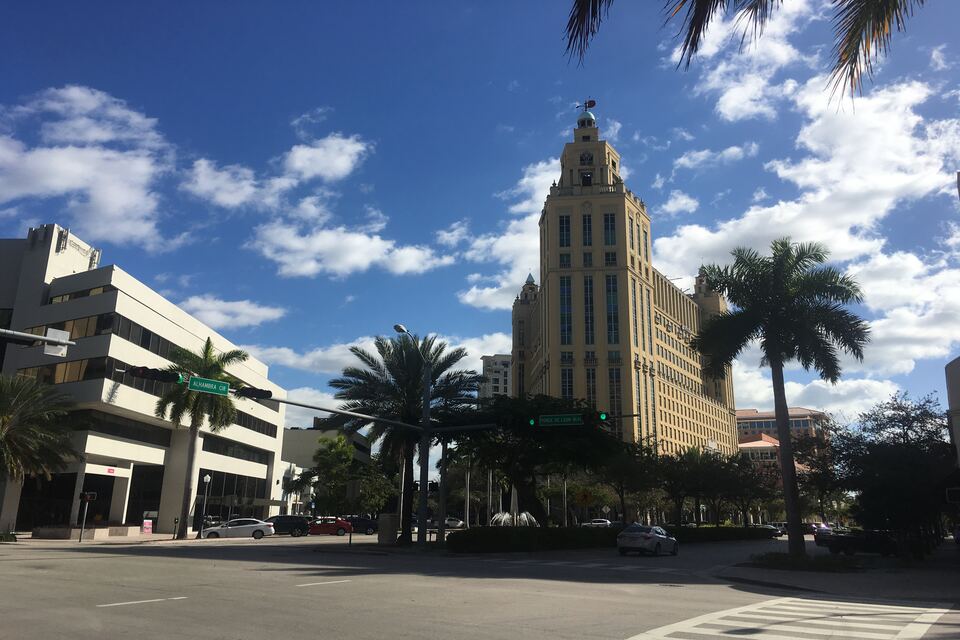 Located in southwest Miami, Coral Gables is a quiet residential neighborhood lined with Mediterranean-style buildings, apartments, and thousands of vibrant, green trees.
Like most of the great areas to live in Miami, the cost of living in this particular area is quite high, especially in comparison to the rest of the country. That being said, you'll be living in one of the nicest areas in Florida so it's a good trade-off.
Miracle Mile is one of Miami's best shopping destinations and the neighborhood is also home to the famous Venetian Pool. In essence, think quiet and pretty tree-lined streets with some excellent shops and restaurants all located within half an hour to downtown Miami.
Miami Shores
Known for its laid-back suburban lifestyle, Miami Shores is definitely one of the better areas to live in the city. Close to the water's edge, you'll have the unbeatable combination of city living but with the peace and tranquillity that comes with living next to the Biscayne Bay. Perfectly manicured lawns, wide tree-lined streets, and a real community feel all add to the charm that comes with living in Miami Shores.
For your outdoor recreation, aside from the water activities available, you've also got the Miami Shores Country Club where you can play golf, tennis, or relax in the stunning clubhouse. You've also got easy access to the rest of Miami being right next to the I-95 Expressway and Biscayne Boulevard.
---
Is Miami A Good Place To Live?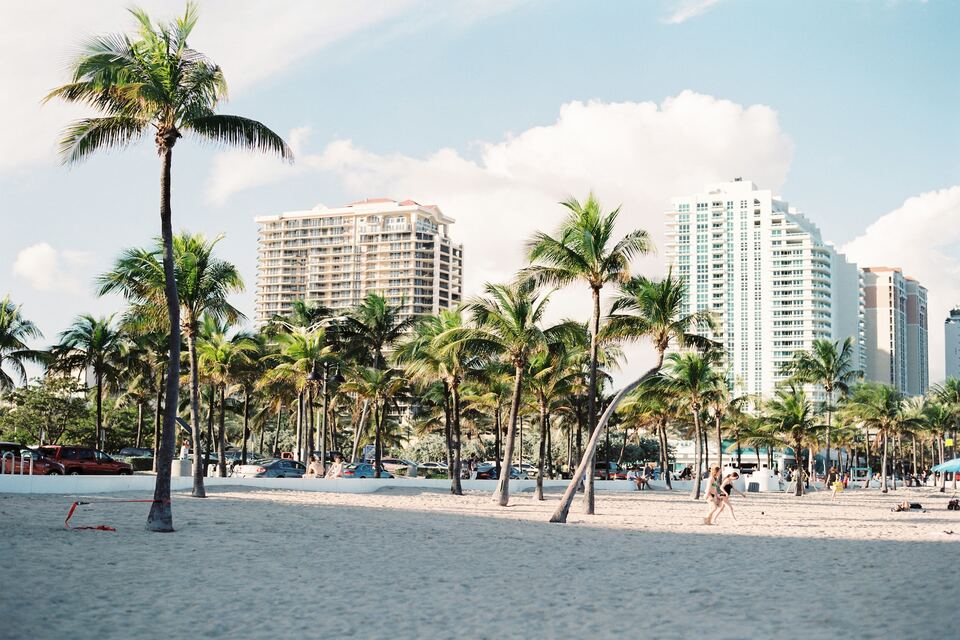 Miami is a good place to live because it has a beautifully warm tropical climate pretty much year-round, an incredibly multicultural and diverse population that brings all kinds of benefits to the area, some of the softest and whitest beaches in the entire country, several national parks, and world-class nightlife and entertainment.
That's all without even mentioning things like the incredible job opportunities that are around every corner and the excellent education and healthcare facilities that are based in the city.
The drawbacks to living in Miami are definitely the cost of living. House prices are very costly and even renting is super expensive. It is also a very busy place to live, pretty much year-round, especially when the spring breakers invade. Hurricanes and natural disasters are also major factors that anyone should consider before living in Miami.
---
Pros and Cons of Living in Miami Summary
| Pros of Living In Miami | Cons of Living In Miami |
| --- | --- |
| Good Weather | High Cost of Living |
| Plenty of Things to Do | Expensive Housing |
| Cultural Diversity | Horrific Traffic |
| Great Nightlife | Bad Crime Rate |
| Stunning Beaches | Risk of Hurricanes |
| No State Income Taxes | Lack of Seasons |
| Plenty of Job Opportunities | Insects Everywhere |
| Lots of Outdoor Activities | Spring Break Crowds |
| Vibrant Arts & Culture Scene | Might Have Language Barrier |
| Incredible Food | Might Have a Language Barrier |
| Close to The Caribbean | |
---
Living In Miami FAQs
Is Miami a Good Place to Retire?
Miami is a great place to retire due to its warm climate, vibrant culture, and numerous recreational opportunities. It's well-known for its nightlife, cultural diversity, and beautiful beaches, which can offer retirees a lively and engaging lifestyle.
Is Living in Miami Cheap?
Living in Miami is not cheap. Matter of fact, it is one of the least affordable places to live in the U.S. While there are affordable dining options, with meals at the cheapest restaurants costing about $15 per plate, housing costs are significant.
Is Living in Miami Worth It?
Living in Miami is definitely worth it if you can afford the high cost of living. Miami offers a vibrant lifestyle with an array of activities and attractions. It's known for its amazing year-round weather, diverse food scene, and no state income tax. The city also has a great selection of golf courses and a bustling nightlife.
How Much Does Assisted Living Cost in Miami?
The cost of assisted living in Miami, Florida varies depending on the facility and the level of care required, with the average cost ranging anywhere from $3,000 to $4500 per month.
---
Final Thoughts: So, is Miami worth moving to?
There are plenty of pros and cons of living in Miami that you should consider before moving there. But generally speaking, as long as you don't mind the high cost of living, Miami can be a great place to live.
The city is beautiful with stunning beaches, rich cultural diversity, and plenty of entertainment for retirees, couples, or even people looking to start a family!
Disclaimer: Some of the links above are affiliate links. That means if you book or make a purchase through the links, we will earn a small commission at no extra cost to you! The money will help run this site! Thank you!