Not sure what is Tampa known for? Worry not.
The Tampa Bay region might not be one of the most famous places in Florida, but it certainly has its own unique charms.
Generally speaking, Tampa is known for its lively Ybor City, where you can understand why Tampa is called the Cigar Capital of the World. Tampa also has plenty of stunning theme parks and museums, such as the Busch Gardens and the Florida Aquarium. And let's not forget its Cuban influences and the iconic Cuban Sandwich!
Matter of fact, there are quite a few things Tampa bay is famous for, which is why we've decided to write this article!
So let's get to it!
What is Tampa Famous For?
1. Cuban Cigars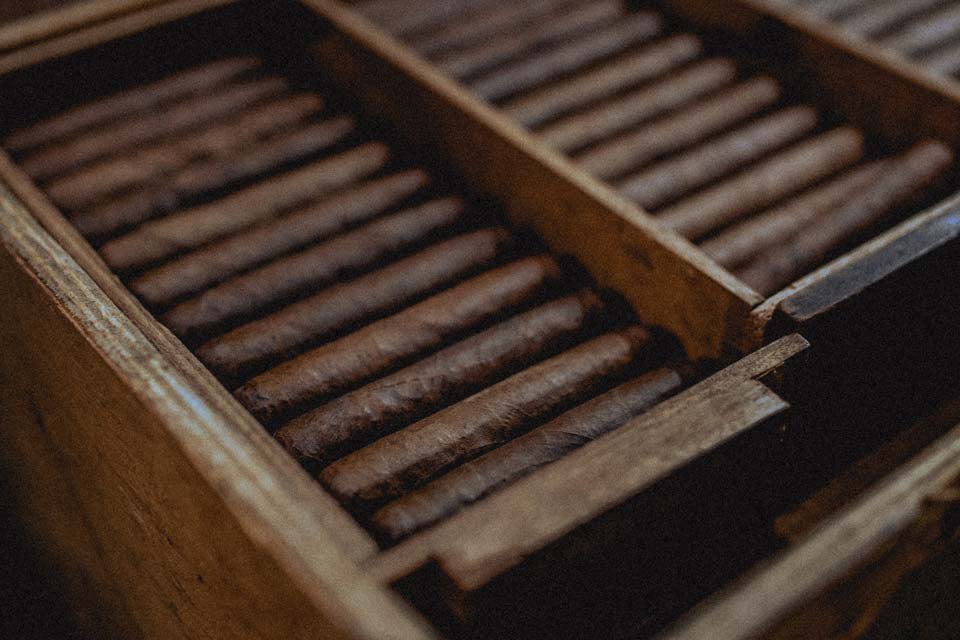 One of the most famous attractions in Tampa is the many Cuban Cigar shops. In fact, Cuban Cigars are so famous in Tampa that the city has been nicknamed "Cigar City".
Tampa's long history with Cuban Cigars began in April of 1886 when the cigar factory Sanchez y Haya opened in Ybor City. Since then, more than 200 cigar factories rose up in Tampa.
At its peak, the cigar factories in Tampa produced more than 500 million Cuban Cigars each year. These cigars are shipped and enjoyed to countries around the world. It is no wonder that Tampa Florida is truly the Cigar Capital of the World.
Visitors to Tampa can learn more about the history of the famous Cuban Cigar. Many Cigar shops, such as Davidoff of Geneva and J.C. Newman Cigars, allow visitors to come watch the historic art of hand rolling cigars.
2. Ybor City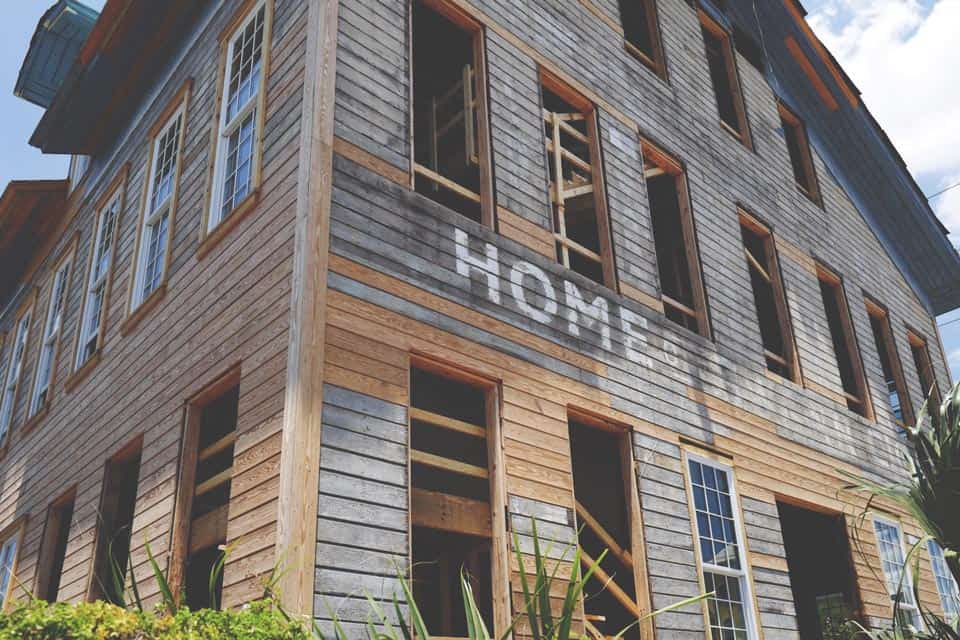 Ybor City (pronounced EE-bore) is another one of the most famous landmarks to visit in Tampa named after entrepreneur Vicente Martinez Ybor. The historic neighborhood of Ybor City is one of Tampa's most important districts.
Ybor City holds a unique charm that pays homage to its rich history of Cuban Italian and Spanish influences. Brick-paved streets, colorful historical buildings, and wrought iron balconies throw any visitor back in time to Ybor City's heyday.
Perhaps the neighborhood's most lasting influence is its major role in making Tampa known as 'Cigar City'. Years ago, the Sanchez or Haya factory became the first cigar company in the city. Immigrants flocked to the area to participate in this flourishing industry of cigar making.
Besides learning the history of cigars, visitors to Ybor City can sip a Cuban Coffee in a cafe, visit the oldest restaurant in Florida, and admire the vibrant street art and buildings.
3. Busch Gardens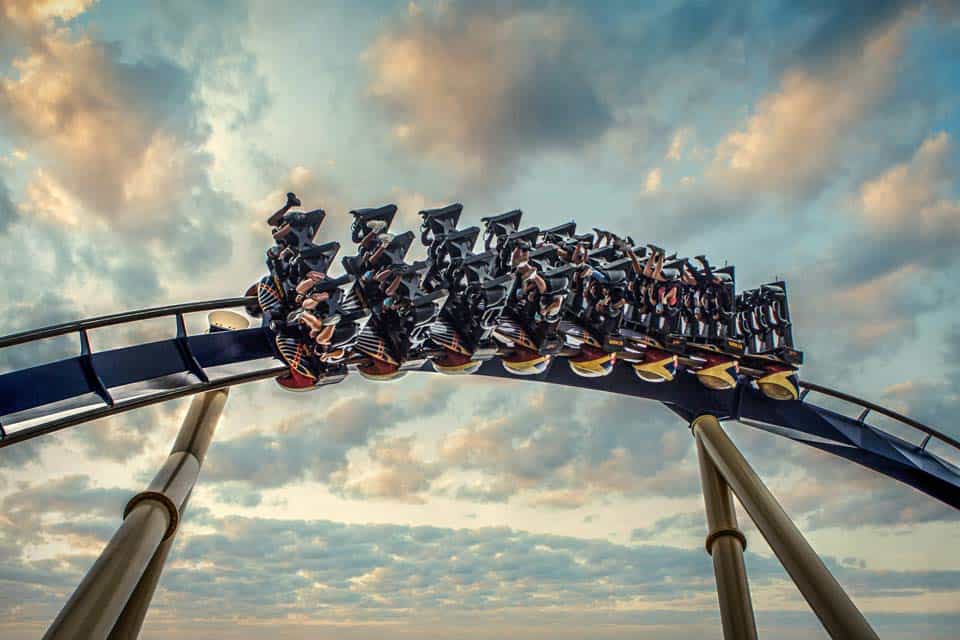 Busch Gardens Tampa Bay is one of the most popular theme parks in Tampa. This 355- acre African animal-themed amusement park is packed full of all sorts of fun attractions. From thrilling roller coasters to exciting animal encounters, there's something for everyone.
The most daring park visitors will enjoy the Iron Gwazi roller coaster with its 91-degree drop and speeds up to 76 miles per hour. For family-friendly outings, the Sesame Street Park area has many bright, friendly rides for children.
Busch Gardens offers one-of-a-kind exhibits where visitors can go on a safari in the park! From sloths, rhinos, and gorillas to hippos, elephants, and giraffes. You will feel as if you are in the grasslands of Africa.
4. Cuban Sandwich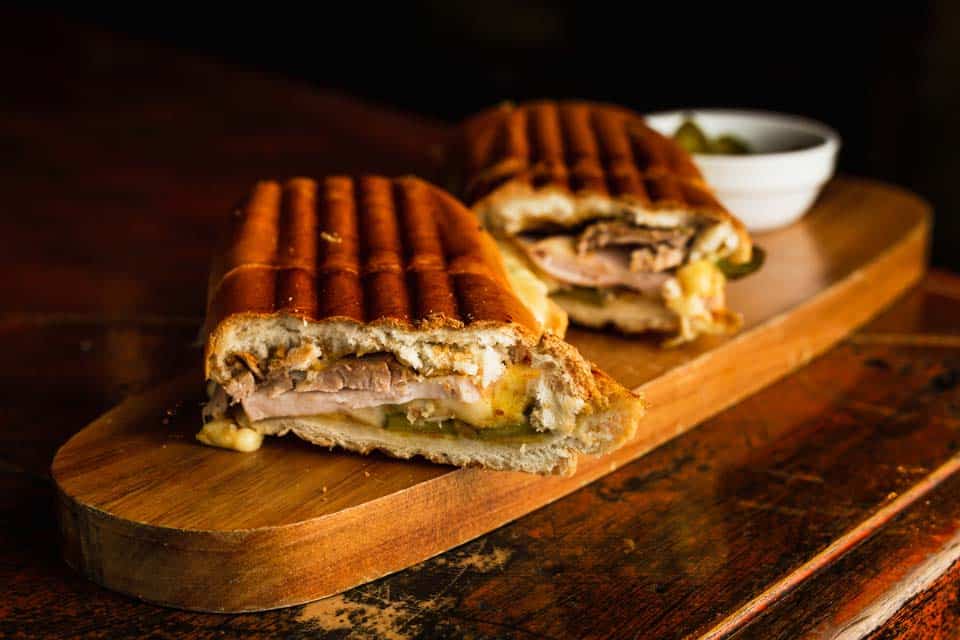 Like the rest of Florida, Tampa is famous for its Cuban culture. Everywhere you go, you will find pieces of Cuba in the coffee, art, music, food, and architecture.
Food is a massive part of the culture and a very famous food in Tampa to eat is the iconic Cuban sandwich. This very famous sandwich was invented by Cuban immigrants to Florida. It can be found in restaurants all over the state.
So, what is a Cuban Sandwich? A Cuban sandwich is a variation of the classic ham and cheese sandwich. It is made of a few key ingredients: Cuban bread, ham, pork, Swiss cheese, mustard, and pickles – truly a Tampa local favorite!
Read More: 23 Things Florida Is Famous For
5. Columbia Restaurant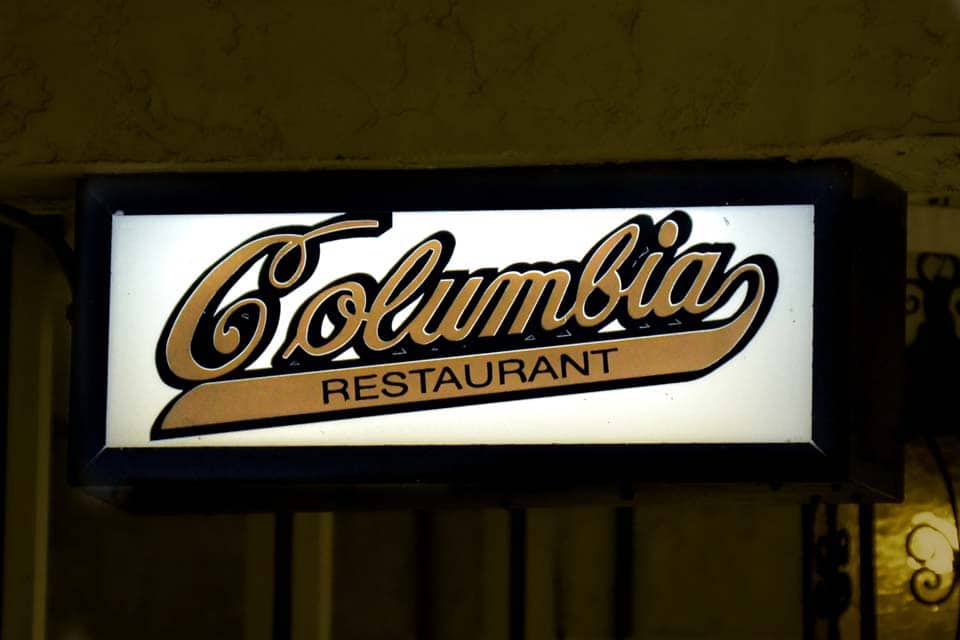 Obviously, the food scene is a big deal in the Tampa area and Cubans are not the only participants. The many Spanish immigrants in Tampa also have a lot of influence on the food scene here.
Perhaps the most famous restaurant in Tampa is the Columbia Restaurant. This restaurant has been in operation since 1905 and is considered the oldest restaurant in Florida. With views that overlook the channels of Tampa Bay, live music, historic decorations, and mouthwatering food, this restaurant is a must-visit on any Tampa visit.
The menu includes a wide range of delicious items like The Original Cuban Sandwich (which was voted the best in Florida), local crab croquettes, and Florida key lime pie.
6. Museums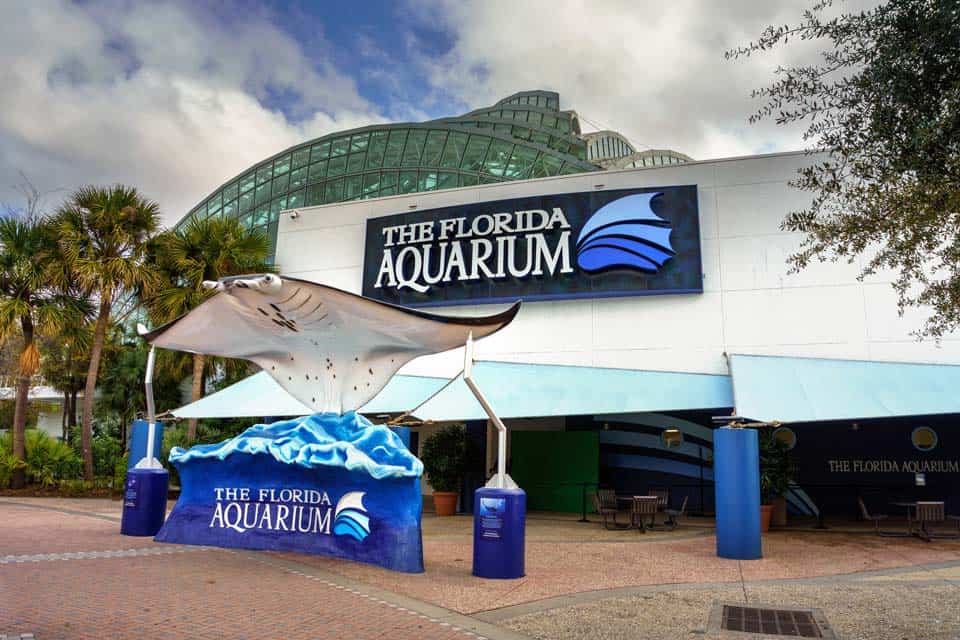 Tampa is home to numerous museums where visitors can learn through a variety of exhibits and artifacts. Whether you want to learn more about the history of Tampa or are looking for something fun and interactive for the kids, there is a museum in Tampa for that.
Here are some of the best museums in Tampa: Tampa is a large city with many things to see and do. Here are some of the best museums in Tampa:
MOSI, or the Museum of Science and Industry: This is one of Tampa Bay's foremost science museums. Here, curious minds can use exhibits and more than 450 hands-on experiences to explore space, weather, robotics, engineering, paleontology, and so much more.
Florida Aquarium: The downtown Tampa Bay area is home to one of the world's largest aquariums – the Florida Aquarium. This fascinating aquarium has many exhibits that teach all about the sea life native to Tampa Bay from theaters, water parks, and artwork. There are many ocean animals to see and you can even swim with sharks and sea turtles.
ZooTampa: The Zoo at Lowry Park is one of the many fun and educational zoos in the Tampa Bay area. At Lowry Park Zoo, you will come face-to-face with wildlife like hippos, elephants, and tortoises. You'll watch animal experts give care to injured manatees and then go on a safari ride
Tampa Museum of Art: This museum located near the University of Tampa, is the best place in downtown Tampa for art lovers. This museum has everything from classical landscape paintings and modern abstract art to ancient artifacts. The biggest of art lovers can also take art classes from experts at the museum.
7. Tampa Bay Hotel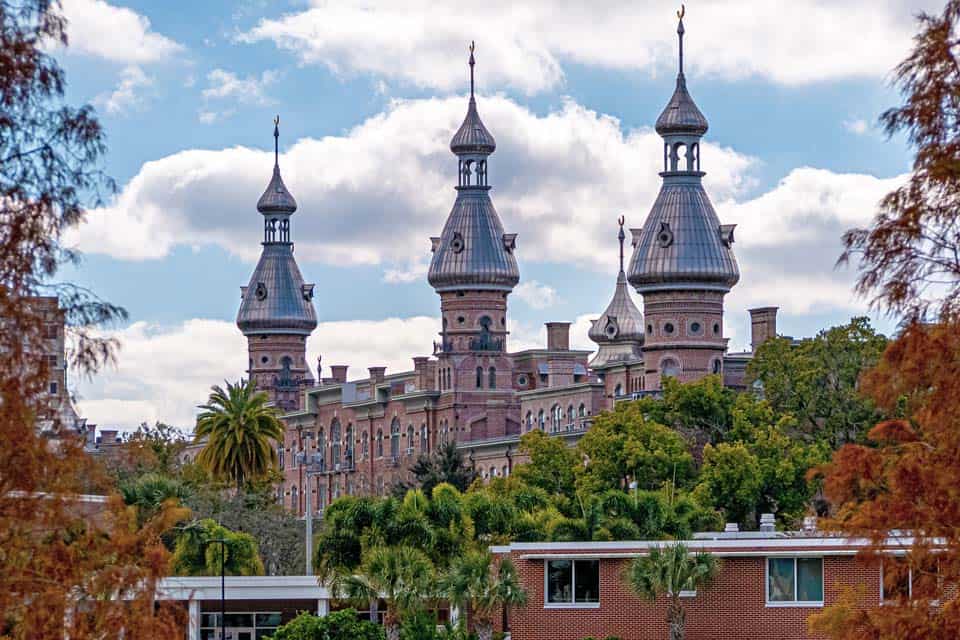 The Tampa Bay Hotel has long been an influential part of Tampa's history. In 1884, Henry B. Plant brought the railroad system to Tampa. The arrival of the railroad brought many new businesses and workers to the Tampa area.
To encourage tourism, Plant built the Tampa Bay hotel, which became the premier resort in the area. This luxurious palace-style hotel and its 150-acre grounds are prime examples of Turkish architecture and brought many visitors to Tampa.
During the Spanish-American War, the Tampa Bay Hotel became the center of war preparations for the invasions of Cuba. Many troops, officers, and important officials like Teddy Roosevelt stayed in the hotel to make war preparations.
After Plant passed away in 1905, the hotel was sold to the city. Today, the Tampa Bay Hotel is a beautiful National Historic Landmark overlooking the Hillsborough River. Part of it now serves as part of the University of Tampa campus.
8. Stunning Beaches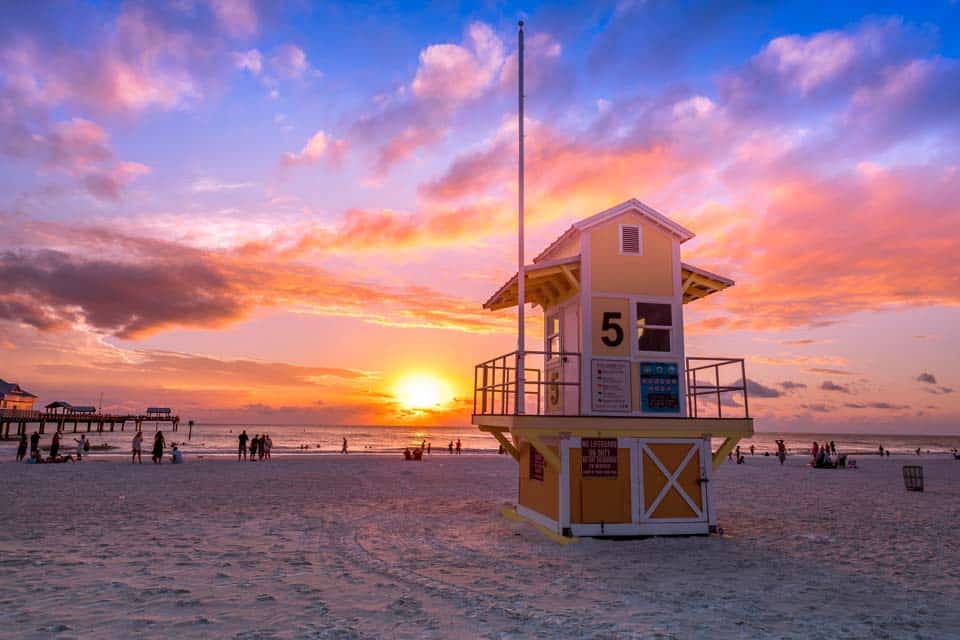 Tampa's year-round good weather means it is the perfect place to take a warm tropical vacation. Tampa Bay has no shortage of stunning beaches to visit. Some of the best beaches in the Tampa Bay area are:
Ben T Davis Beach – The best part about this beach is its location! This is the closest beach to the airport and the center of Tampa. This beach is a popular place to ride bikes and play volleyball. You can kayak, paddleboard, or enjoy the beautiful sunset.
Clearwater Beach – This is one of the best beaches in the United States! Just as the name implies, the water here is extremely clear and enticing. This is one of the best beaches for Spring Breakers, families, and locals alike to enjoy the sun, sand, and outdoor activities.
Sand Key Park – This beach is a local favorite as it is a quieter and more family-friendly version of Clearwater Beach. Sand Key Park is a barrier island with plenty of white sand and impressive ocean views. If you're lucky, you'll see sea turtles and different species of endangered birds laying their eggs.
9. The Longest Continuous Pedestrian Walkway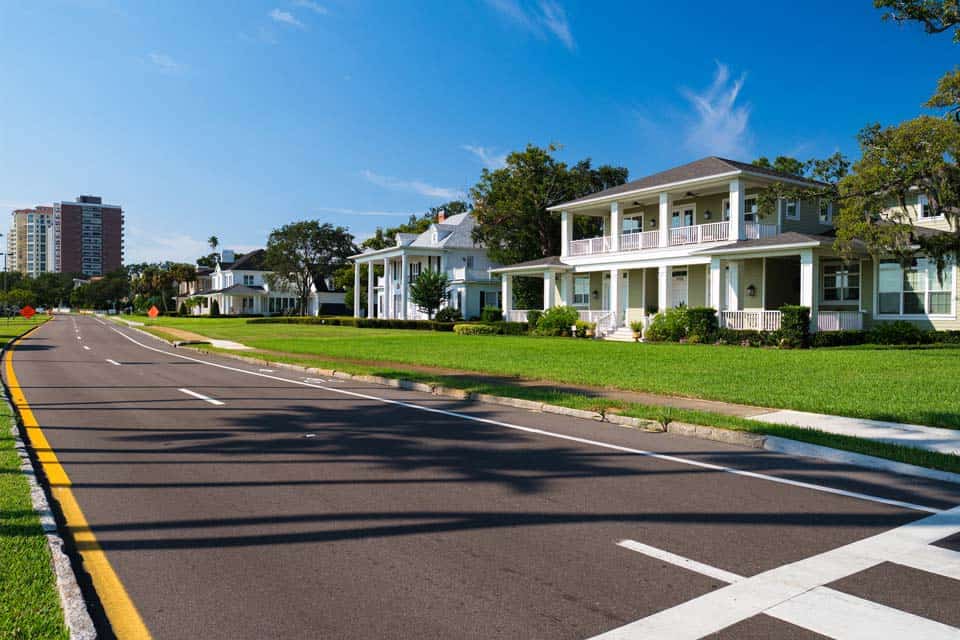 One very well-known site in Tampa is the Bayshore Boulevard Greenway. This walkway boasts 4.5 miles of scenic views along the Tampa Bay and Hillsborough River. It is one of the longest continuous sidewalks in the United States of America.
Bayshore Boulevard Greenway passes through some of the most exciting parts of Tampa. This trail is a local favorite for a sunset run, walk, or bike ride. Tourists love visiting the walkway to see the ocean views and participate in other activities.
If you are lucky, you might even see some sea animals such as dolphins, stingrays, and sharks swimming in Tampa Bay.
Make sure you stop at Hyde Park Village, one of the most desirable neighborhoods in the city. This affluent area is filled with elegant mansions with gorgeous architecture. It is also home to great shopping opportunities and restaurants!
Read More: 20 Things Miami Is Known For
10. Gasparilla Pirate Parades
Each January, Tampa Bay gets front-row seats to one of Tampa Bay's biggest events – the Gasparilla Pirate Parades! This pirate-themed festival began in 1904 and was inspired by the legendary pirate Jose Gaspar who was said to have terrorized the West Florida Coast from the 1780s to 1820s.
The Gasparilla Pirate Festival starts off each year with a re-enactment of a pirate invasion that would make Jose Gaspar proud. The lively Gasparilla Floatilla, the only fully rigged pirate ship in the world, leads hundreds or thousands of boats into the bay.
After the pirate ships make their way into the bay, hundreds of spirited pirates fully decked out in swashbuckler gear, jump out onto the beach. They claim the key to the city from the mayor and celebrate their victory with a parade down Bayshore Boulevard.
11. Theme Parks
Tampa often gets passed over by tourists in favor of Orlando, the theme park capital of the world. However, Tampa still has many of its own activities and theme parks to enjoy. Plus, Tampa is only a little over an hour away from Orlando, making it the perfect day trip on a Florida vacation.
There are two main theme parks in the city of Tampa.
Busch Gardens is home to the best roller coasters in Tampa! The park's African safari theme is a favorite of visitors of all ages – the park even offers its own safaris.
The Adventure Islands Park is located just across the street and is a large water park perfect for those hot, humid Florida days. Tampa's largest water park features thrilling attractions like a 17,000-square-foot wave pool, a river float, and twisty, free-falling water slides.
If want more theme parks, make sure you check out nearby Orlando. It is home to multiple world-famous parks in the world, including Disneyland, Universal Studios, Legoland, and Seaworld.
Read More: What Is Key West Known For? 13 Famous Things
FAQs
What Food Is Tampa Known For?
When it comes to food, Tampa is known for the Columbia Restaurant, which is the oldest restaurant in Florida. This restaurant overlooks the gorgeous Tampa Bay and serves the best-voted Cuban Sandwich in Florida!
Is Tampa Worth Visiting?
Of course! Besides having amazing all-year-round weather, Tampa is the perfect blend of old and new. It has the historical Ybor City where visitors can take in the old Tampa but also lots of modern luxuries such as shopping malls, theme parks, and nightlife.
If you weren't sure what is Tampa known for, we hope you are by now. Though not one of the most popular cities in Florida, it certainly has some cool attractions.
So, what are you waiting for? Go, and discover some of the wonders of Tampa!
Disclaimer: Some of the links above are affiliate links. That means if you book or make a purchase through the links, we will earn a small commission at no extra cost to you! The money will help run this site! Thank you!