Not sure what to do in Warsaw in one day? Worry not.
As a city with an extensive Polish history, incredible museums, beautiful UNESCO World Heritage Site Historic center, surreal parks and vibrant nightlife, planning your Warsaw itinerary is no easy task. There are simply too many possible things to do in Warsaw!
That is why we have written this one day in Warsaw itinerary to help you alleviate some of your headaches.
Enjoy!
---
Is One Day In Warsaw Enough?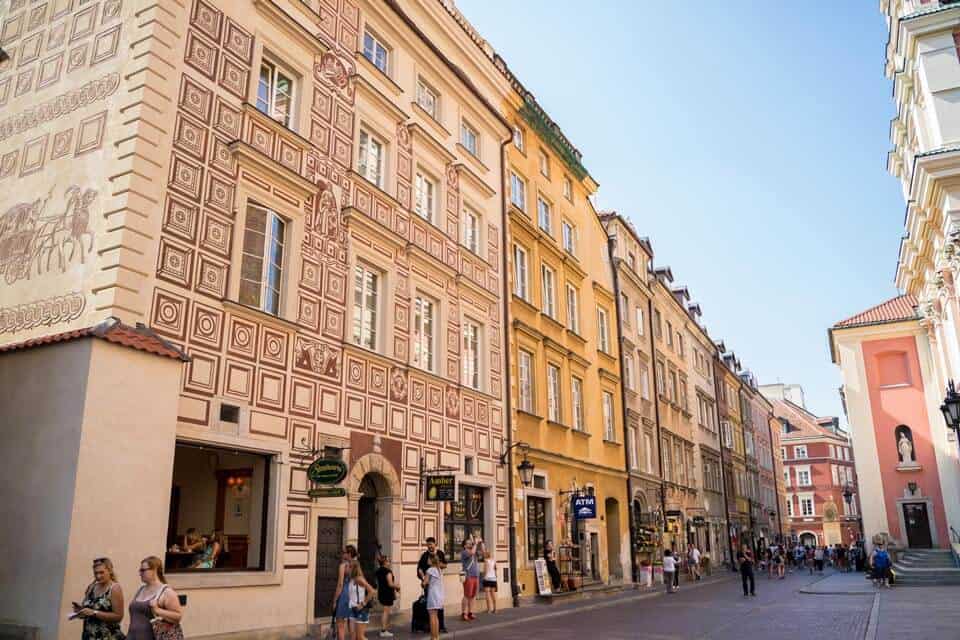 If you are planning to explore Warsaw in 1 day, you must wonder whether that is sufficient time or not. After all, Warsaw is the biggest city and the capital of Poland.
Is one day enough for Warsaw? The answer is… Probably yes.
Being the capital of a country has its blessings and curses. Warsaw is undeniably a very important historic place filled with some of the nation's best museums and cuisine. However, outside of the UNESCO World Heritage Site of Warsaw Old Town, there isn't anything too spectacular about Warsaw.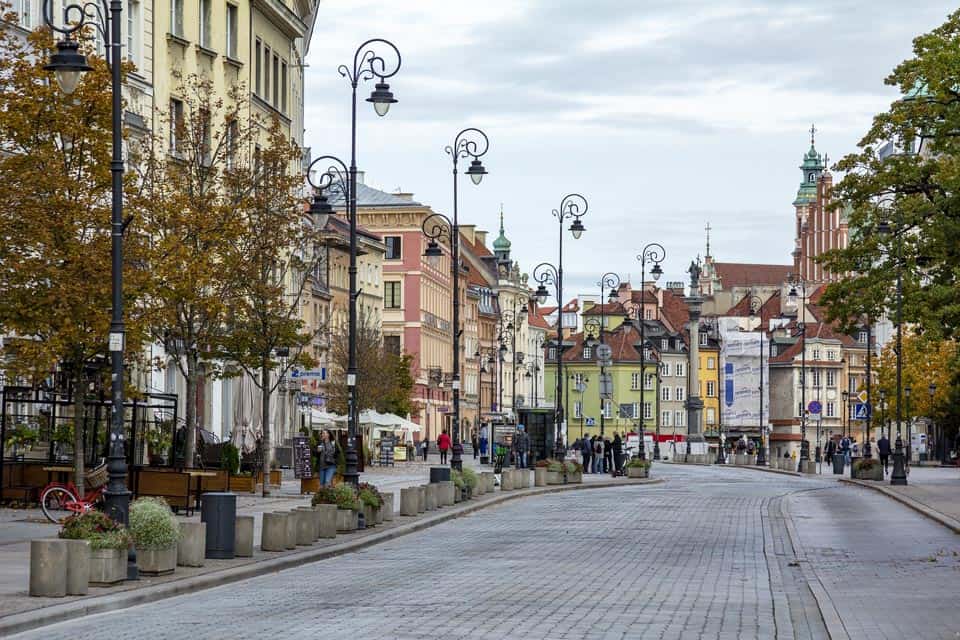 True, it has nice parks like Lazienki Park and pretty decent nightlife, but those aren't things you would specifically come to Warsaw for. These features don't separate Warsaw from other Polish cities such as Gdańsk, Krakow, or even Zakopane.
Since most of the things to do in Warsaw are concentrated in Warsaw Old Town, it makes visiting all of them very easy.
Even if you just have 1 day in Warsaw, you will be able to see the best of what the city has to offer.
If you like to travel slowly and get a feel of the city, you might appreciate staying at least a weekend, or even several days if you are not short on time. (We stayed 4 nights in total and really enjoyed it! It was our first European city!)
---
How To Get To Warsaw Old Town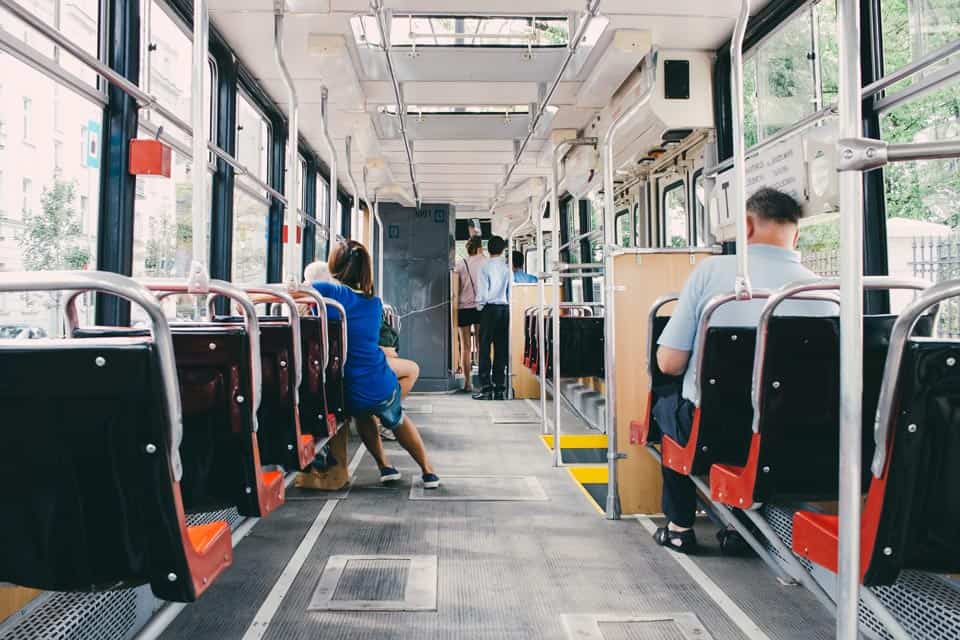 If you have a short visit to Warsaw, chances are, you will be arriving at the Warsaw Chopin Airport. Luckily, as the capital city of Poland, flights to Warsaw are usually quite cheap.
Alternatively, if you want to reach Warsaw by land, there are numerous bus companies that go to Warsaw. The company we highly recommend is FlixBus. Each bus is equipped with a toilet and free WiFi. Their timeliness, affordability, and comfort are unmatched.
If you are arriving by air, getting from Warsaw Chopin Airport to Warsaw Old Town is simple. Buses and trains are both good options, but you will have to make another transfer if you decide to take the train.
Bus No. 175 and Bus No. 188 will both take you to Warsaw Old Town from the airport. You must buy your bus ticket at the bus counter before boarding. Because the journey takes about 45 minutes, you must get the 75-minute ticket. It only costs 4 złoty (~1 Euro) at the time of writing.
Alternatively, if you prefer to go by train, you can take Line S2 or Line S3 which will take you to Warszawa Śródmieście (Warsaw Downtown) Station and Warszawa Centralna (Warsaw Central) Station. Once you arrive, you must make a transfer to Warsaw Old Town with one of the numerous buses (ex. No. 160, 128, 175).
---
Things To Do In Warsaw In One Day
Above is an interactive map featuring all of the things to do in Warsaw on our 1-day itinerary. Click on the star next to the name of the map to save it onto your own personal device, so you can use it when you are in Warsaw!
1. Join A Warsaw Free Walking Tour (2.5 Hours)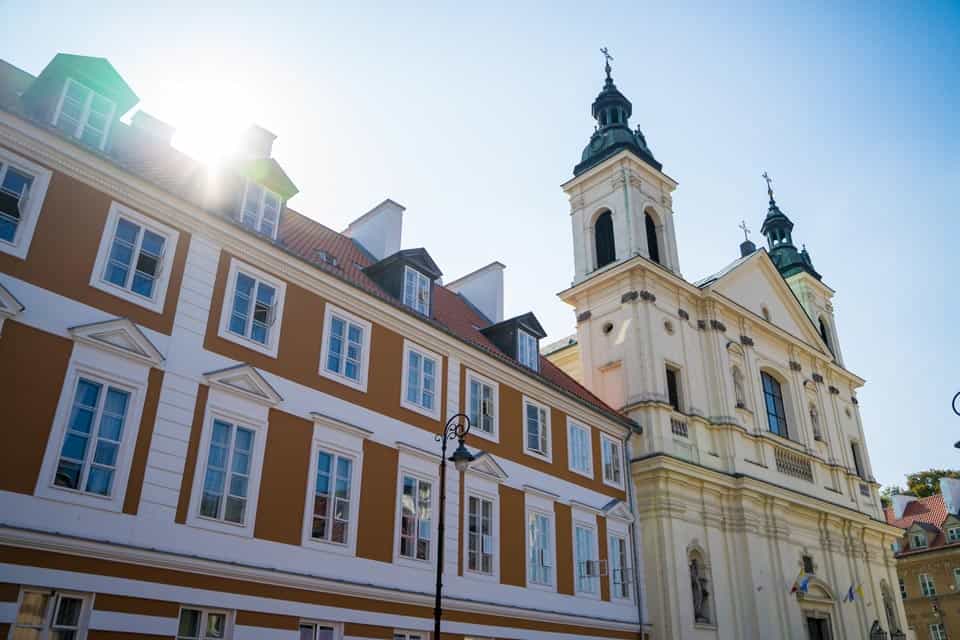 If you have one day in Warsaw, then joining a tour is a must. Tours are a great way to get lots of information in a short period of time, and usually they are led by local professionals who have tons of knowledge.
At LivingOutLau, we are all about value for money and getting the most out of your time and money. Therefore, we highly recommended attending one of the numerous free walking tours in Warsaw. Having joined one myself, I can say they are worth the time and is a great way to meet other travelers, especially if you are traveling alone in Warsaw.
The tour company we went with is called Walkative! Free Walking Tour.
The guide gave us a quick crash course on the significant history that has transformed Warsaw into the city today. From the events of World War II to the Soviet Union's occupation, the guide was knowledgeable and good at delivering information.
The free walking tour lasts about 2 to 2.5 hours.
The guide will show you some of the landmarks in Warsaw and recommend things to do and restaurants to try. Tips are voluntary, meaning that you can give as much as you want or as little as you want. If you aren't satisfied with the tour, you don't have to pay a dime!
Don't like that much walking? Check out this segway guided tour instead!
2. Try Authentic Polish Food (At Zapiecek)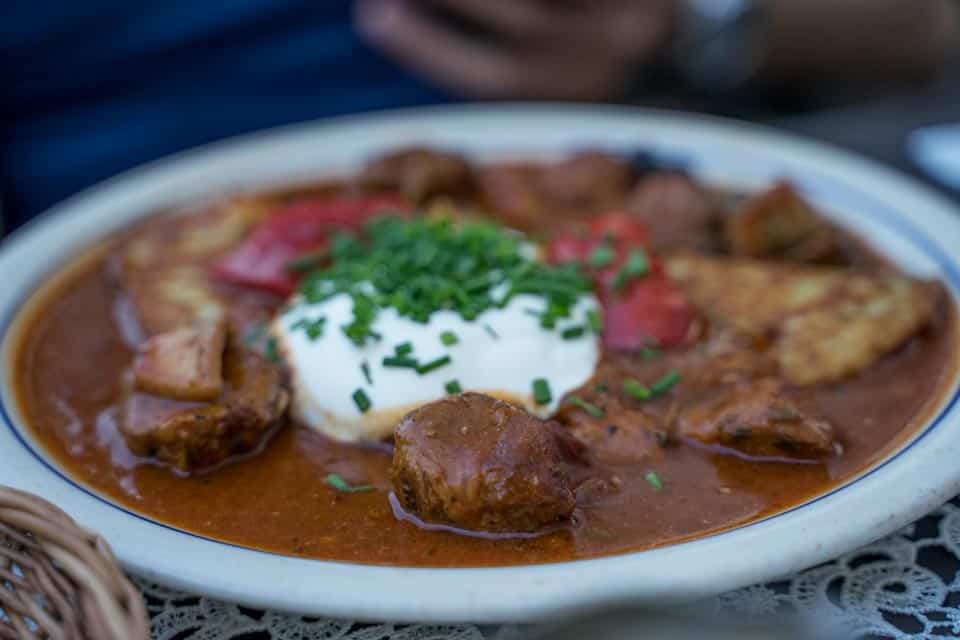 After your morning free walking tour, you must be hungry. Luckily, as the capital of Poland, Warsaw is teeming with wonderful traditional Polish restaurants. It would be a shame to not try some delicious Polish dishes when you are in Warsaw!
Our personal favorite Polish dishes are pierogies (similar to dumplings), Bigos or Hunter's Stew in English (the national dish of Poland), and Zurek (a classic Polish sour rye soup).
Unlike the familiar Asian dumplings that are usually filled with meat and vegetable, the pierogies in Poland have unique fillings such as cheese, potatoes, and sweet berries. It was quite odd at first partly because it wasn't what we were familiar with.
After trying it a few times, we can understand why it is so popular in Poland.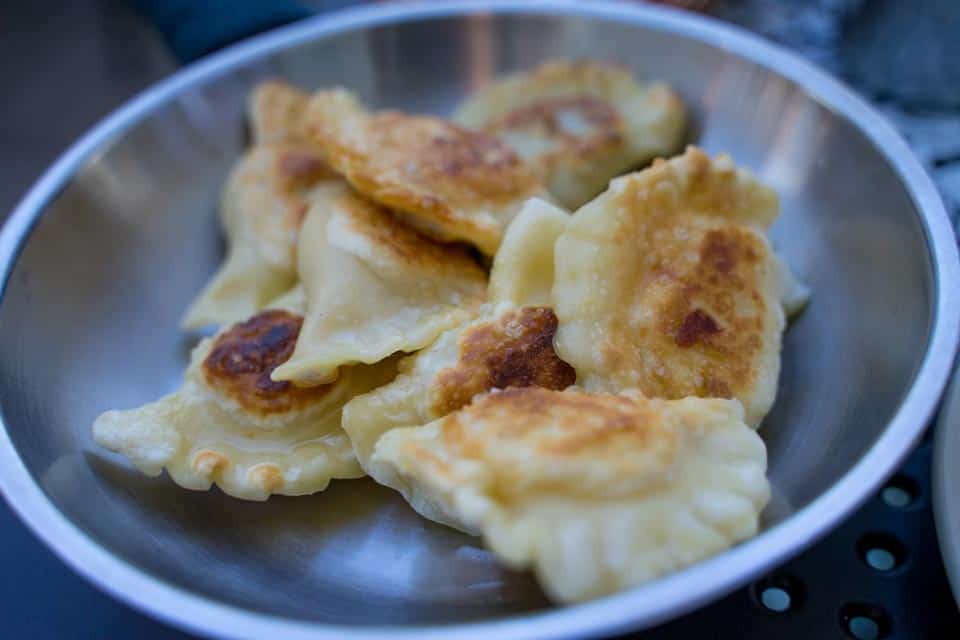 Bigos, or Hunter's Stew in English, is a Polish dish that we immediately fell in love with. Consisting of various chopped meat stewed with sauerkraut and shredded fresh cabbage, it has a bold taste that would fare well with meat lovers.
However, neither of those is our favorite Polish dish. The winner has to go to zurek, a sour rye soup with a distinctive taste that was beyond our taste palette.
The unique sour taste comes from the fermentation of bread and rye flour. Lastly, the soup is cooked with a variety of meats such as sausages, bacon, and ham. Sometimes vegetables such as potatoes and mushrooms are also added.
As you stroll through Old Town Warsaw, you will inevitably stumble upon many authentic Polish restaurants. Many tour guides and locals will recommend Zapiecek, a restaurant known for its outstanding pierogies and other Polish dishes.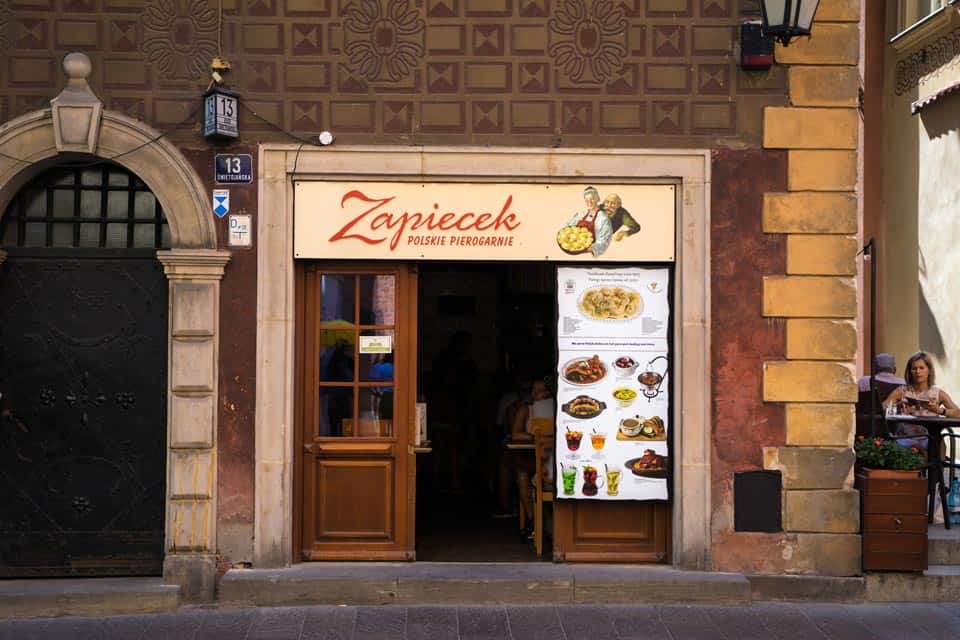 3. Explore The Royal Castle In Warsaw & Garden (2.5 Hours)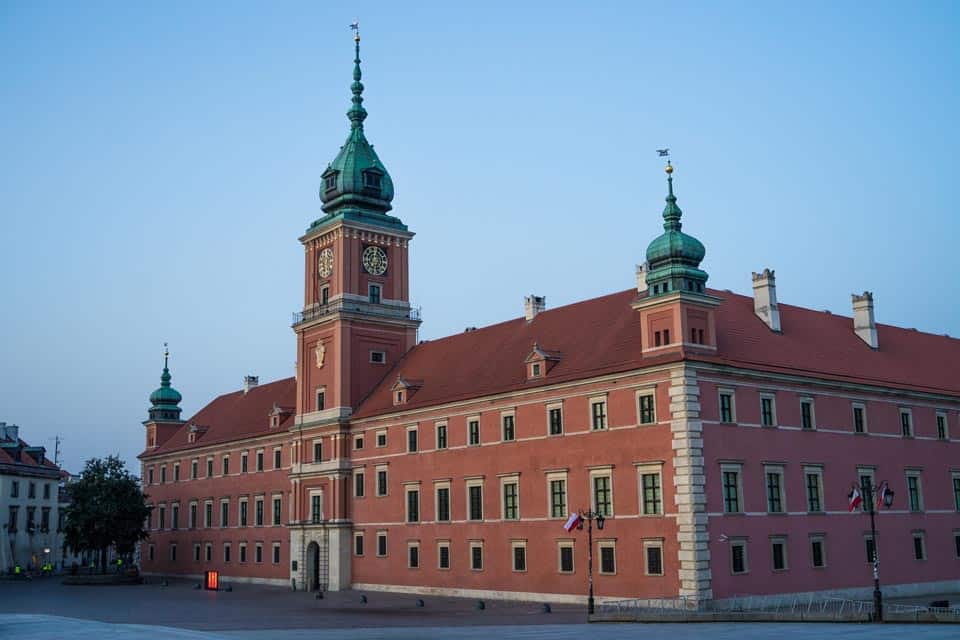 No Warsaw itinerary is complete without a visit to The Royal Castle In Warsaw (Zamek Królewski w Warszawie), a royal residence that served as the official home for many Polish monarchs.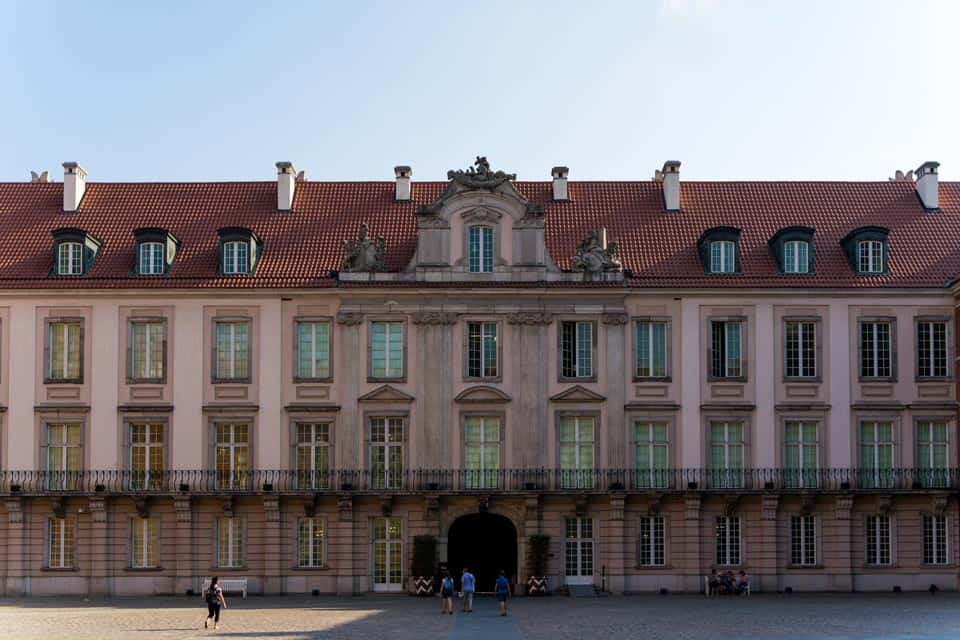 Like most of the Old Town, The Royal Castle of Warsaw was almost completely destroyed. Bombings from the Siege of Warsaw in 1939 and the Warsaw Uprising in 1944 caused heavy destruction to the Castle.
At the end of 1944, the Royal Castle was blown up again by German engineers, leaving nearly nothing behind. The Royal Castle was left in debris until 1971 when reconstruction began.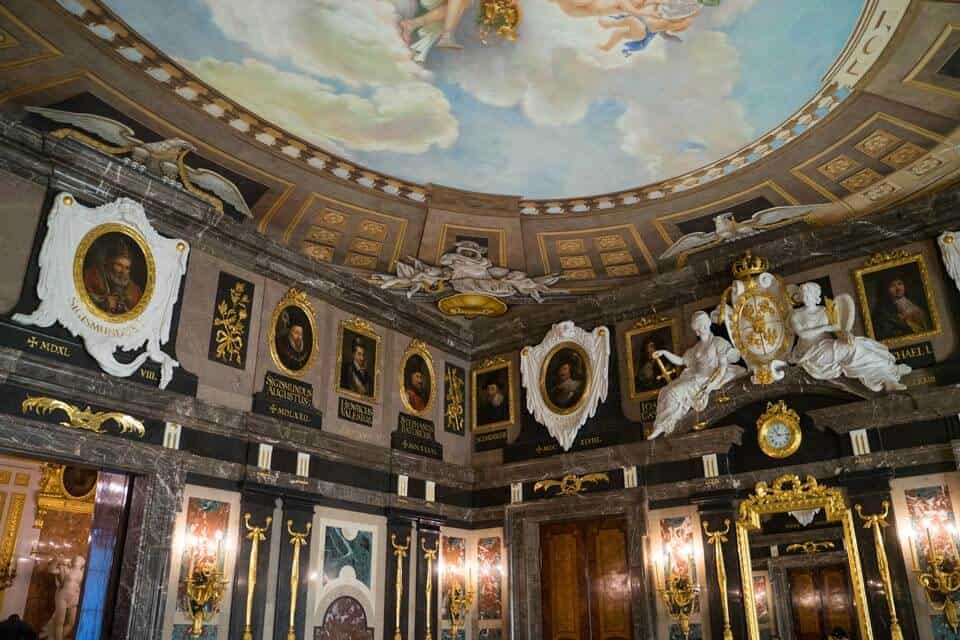 Though when you step inside the Royal Castle of Warsaw, destruction and remnants aren't the first things that come to mind. Every room is filled with ornate decor, extravagant paintings by artists such as Rembrandt and Bacciarelli, and lavishness beyond comprehension.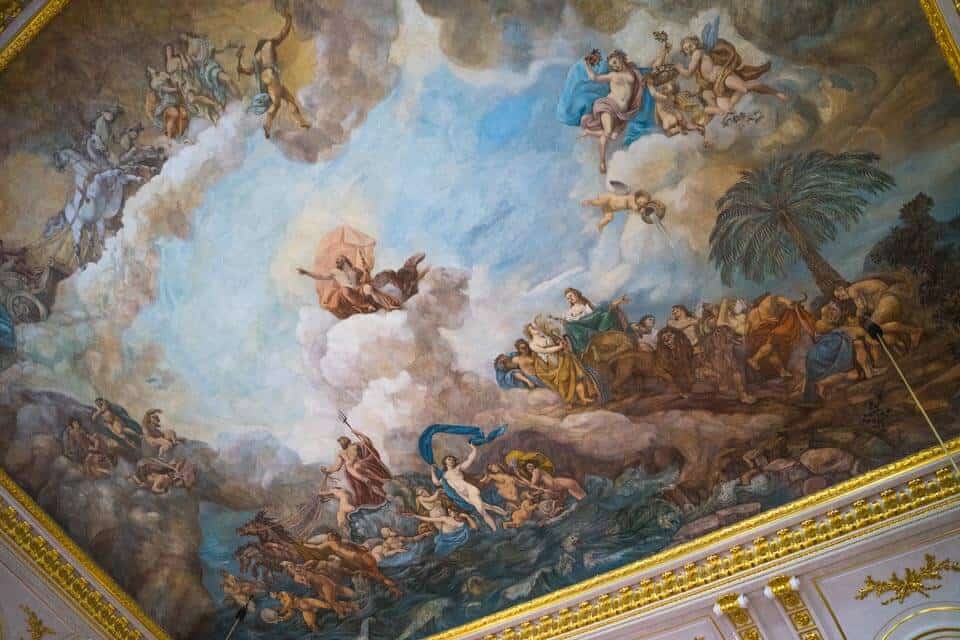 Stanislaw August Poniatowski, the king of Poland from 1764 to 1795, was primarily in charge of the interior decor of the Royal Castle. There you will find the sword of Stanislaw August and his living quarters.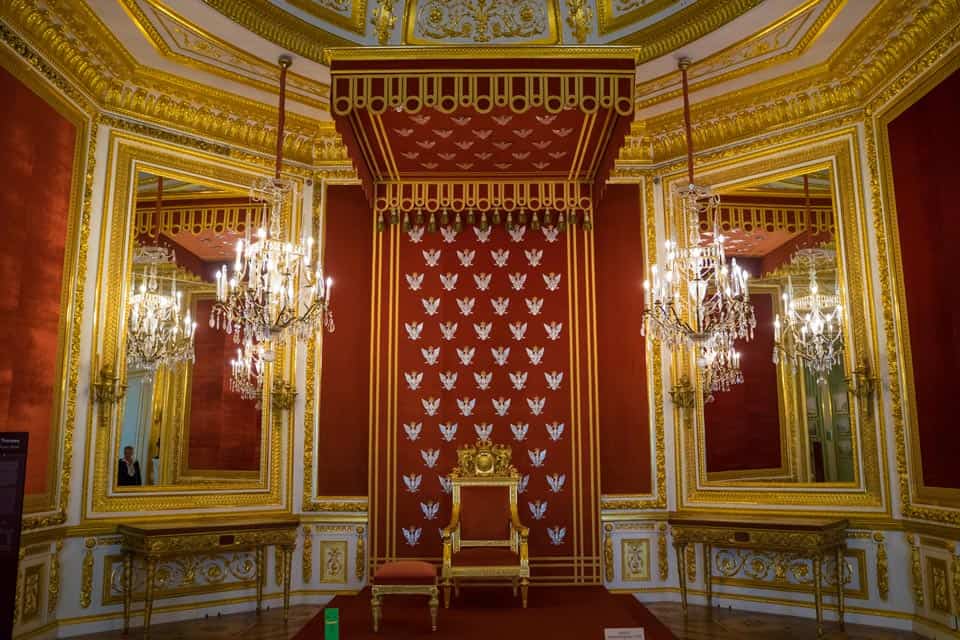 Audio guides are available for hire at the entrance. Costing 22 PLN (at the time of writing), it is an affordable way to learn more about the significance of this Polish landmark. Admission to the Royal Castle of Warsaw is free on Sundays but expect a bigger crowd than usual.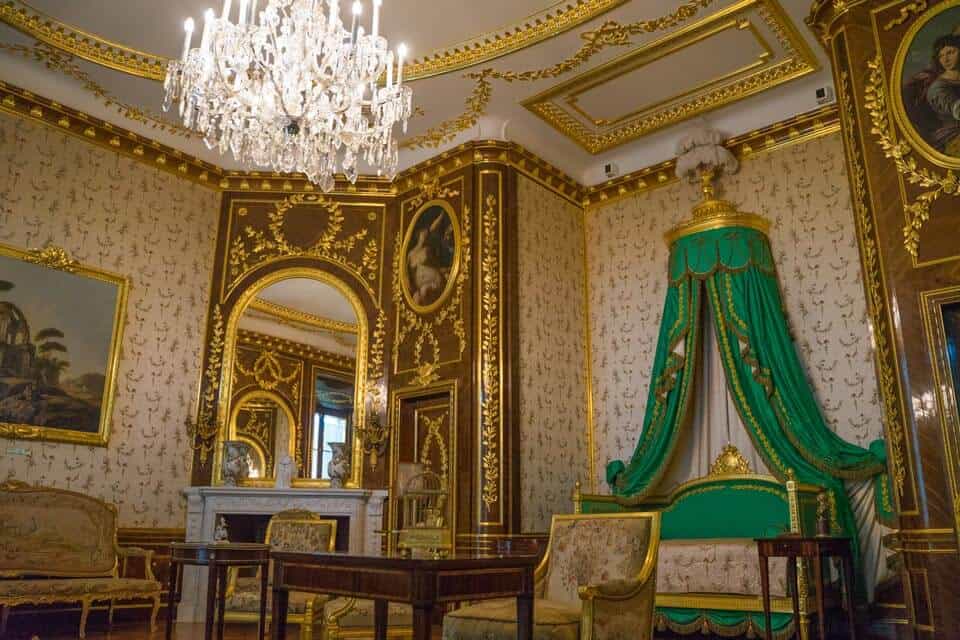 After exploring the interior of the Castle, don't miss the gorgeous garden in the back. The spacious lawn is a popular spot for hanging out, especially on the weekends.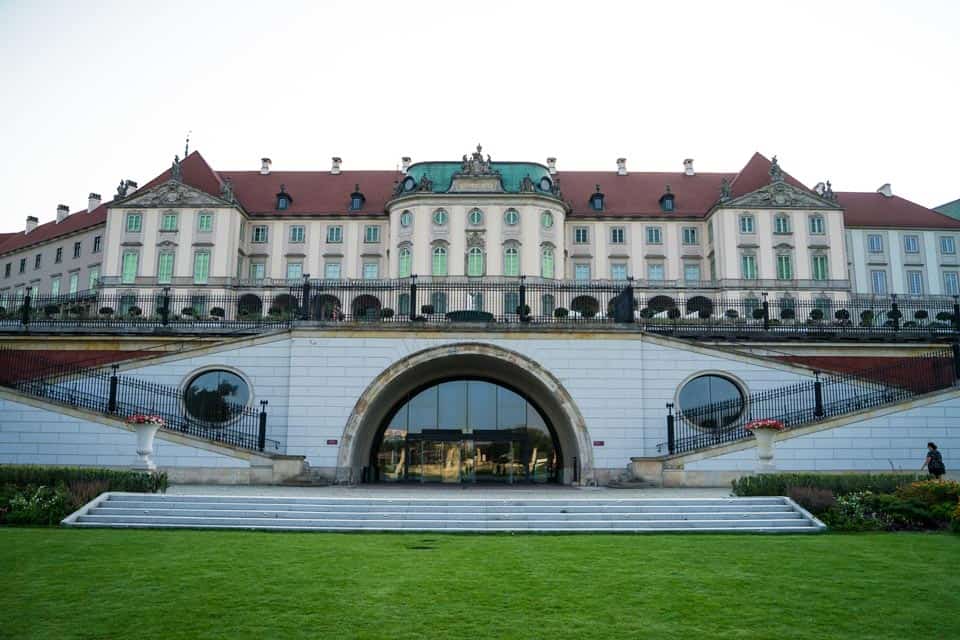 With beautiful greenery, it is the perfect place to seek some serenity. Visitors can also see the famed Vistula River from the garden.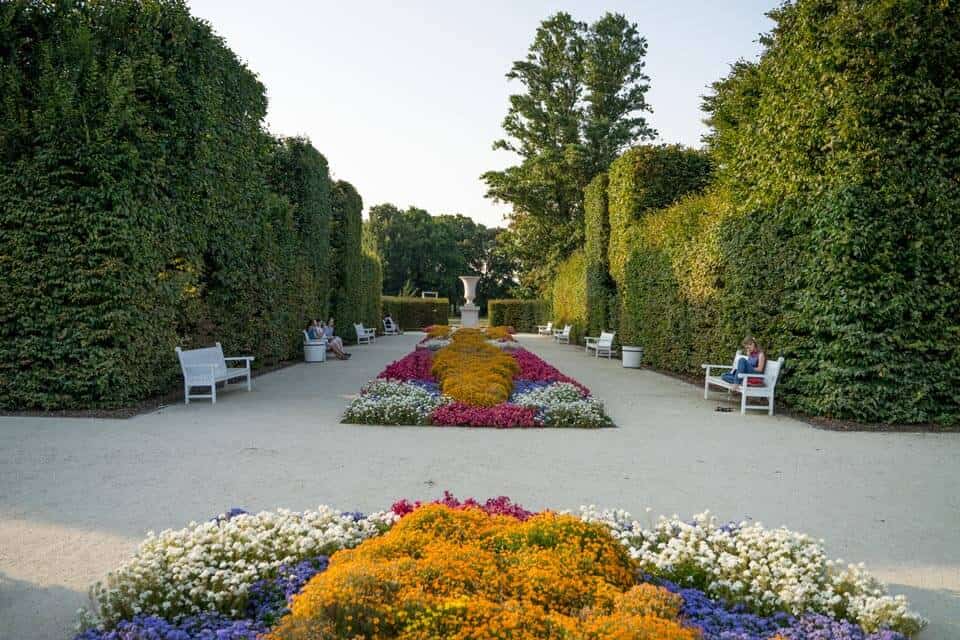 4. Warsaw Uprising Museum (2 Hours)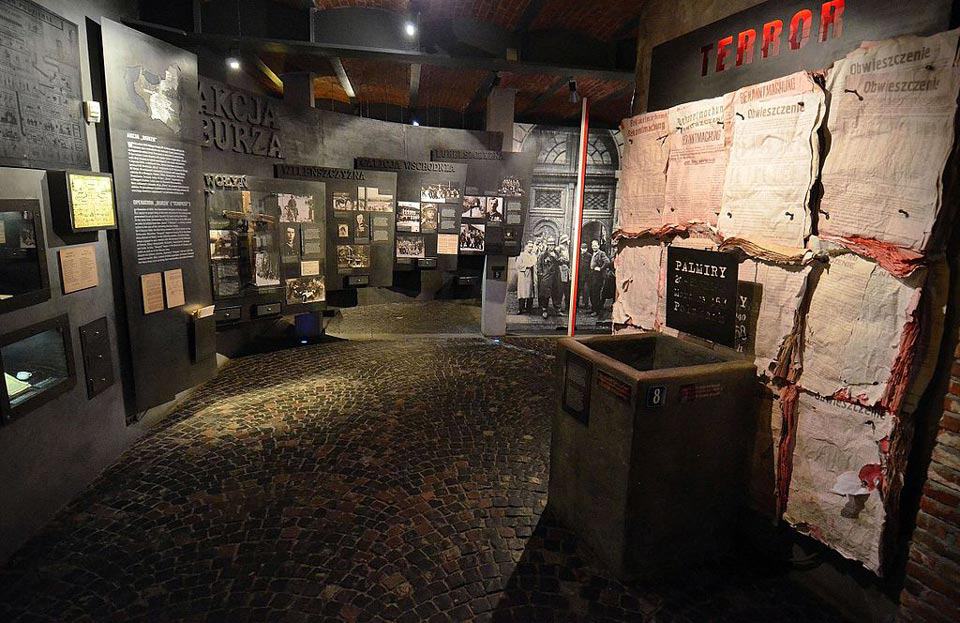 Don't stay at Royal Castle for too long because you don't want to miss this next Warsaw attraction – The Warsaw Uprising Museum!
The Warsaw Uprising Museum is a must on any Warsaw trip. Dedicated to the Warsaw Uprising of 1944, this museum details one of the most significant historical events in the history of Poland.
The Warsaw Uprising Museum is also a great way to learn about the events of World War II, which is when the Warsaw Uprising occurred.
To give you a quick overview of what the Warsaw Uprising is about, it is about the Polish underground resistance's fight for freedom under the German occupation in 1944. After years of planning to free Warsaw from German control, the opportunity came in the summer of 1944.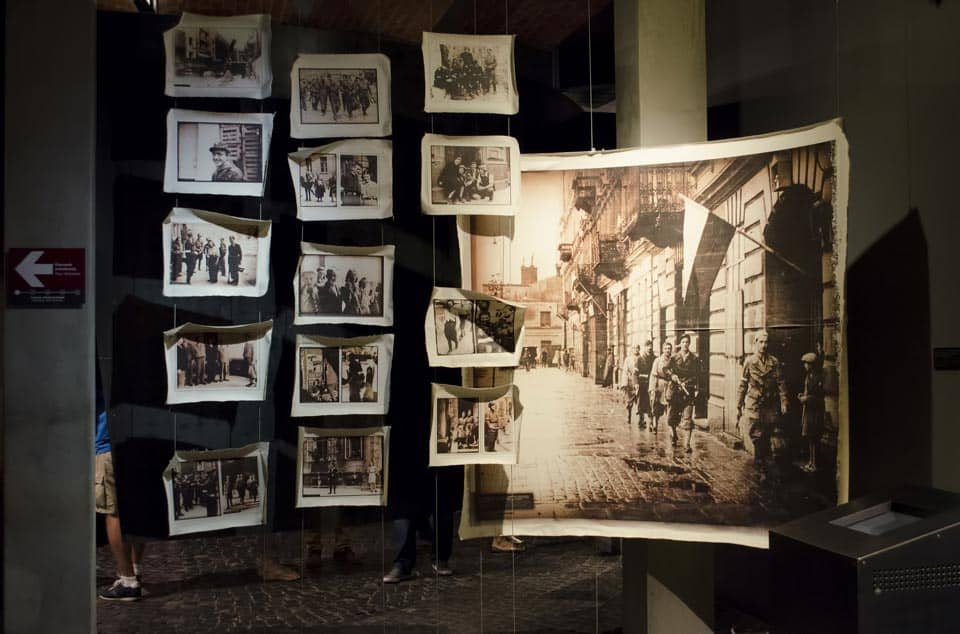 German forces were on retreat from Poland due to the Soviet army advancing from the east. The Warsaw resistance army would seize this opportunity to strike the German forces while they are disorganized. Eventually, the Poles were to be reinforced by the Red Army (Soviet Union Army) that was advancing towards Warsaw.
However, just a few kilometers outside of Warsaw, the Red Army suddenly halted its military operations. The Warsaw resistance army was left with little to no reinforcement for 63 days, until the Warsaw army was crushed by the German forces.
In retaliation, the Germans completely flattened the city. It is estimated that more than 85% of the historic center of Warsaw was destroyed in WWII.
Considered the biggest resistance movement in World War II, guests can learn more about this extraordinary event at the Warsaw Uprising Museum.
The entrance fee is 25 PLN and an additional 10 PLN for the audio guide (which we highly recommend). Just remember to allot around 2 hours for this museum and it closes at 6 PM daily (at the time of writing).
5. Check Out The View At Palace of Culture and Science (1 Hour)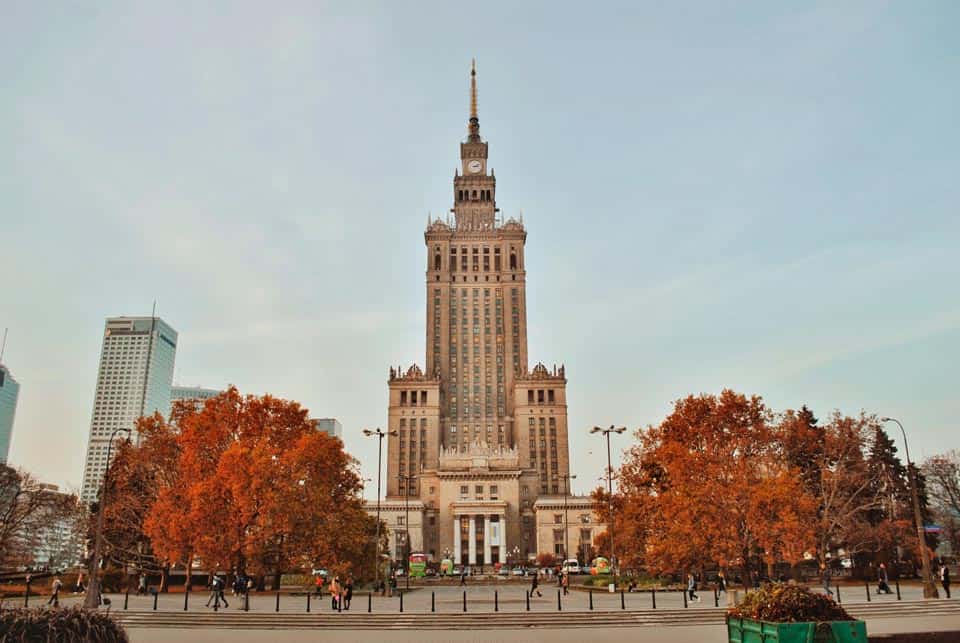 After visiting the Warsaw Uprising Museum, make your way to the Palace of Culture and Museum, the tallest building in Poland. As one of Stalin's last "gifts" to Poland, there is a love-and-hate relationship between the Polish locals and this building.
In a way, it is a constant reminder of the oppression that they endured during the Soviet communist era. On the other hand, it is one of the most spectacular buildings in not just Poland, but Europe in general.
From the exterior, this 42-story tall building looks like the Empire State Building in New York City, one of the symbols of capitalist freedom.
The Palace of Culture and Science features an observation deck 30 floors above ground, giving visitors stretching views of the entire city. The views of the observation deck are considered the best panoramic views in Warsaw.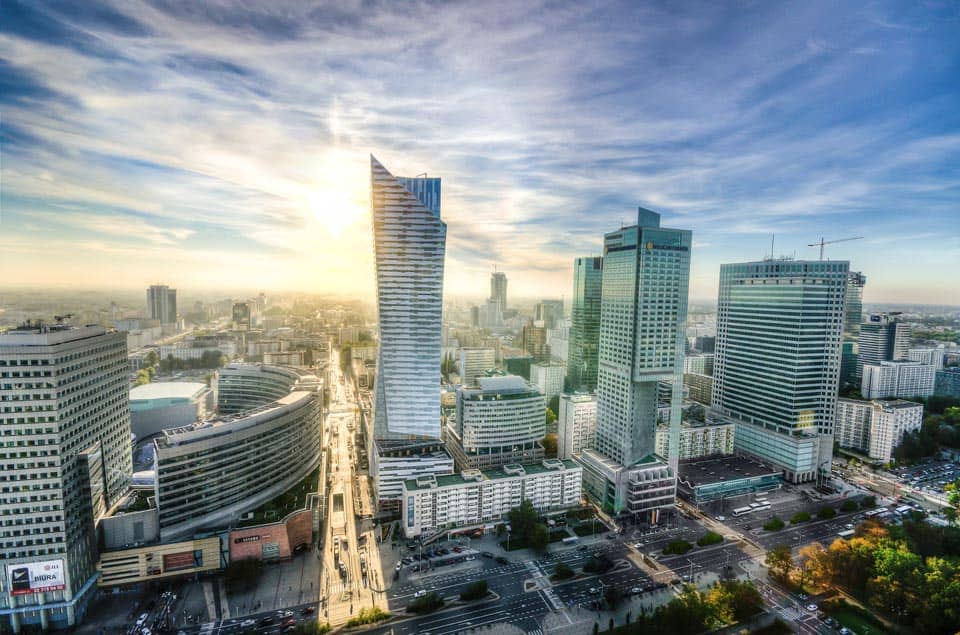 Depending on the time of the year you are visiting Warsaw, you might be here for sunset or the night views, either will surely impress! Because it's one of the most popular tourist attractions in Warsaw, we recommend you to purchase your tickets ahead of time.
6. Discover Old Town Warsaw, Castle Square, Royal Route & Old Town Market Place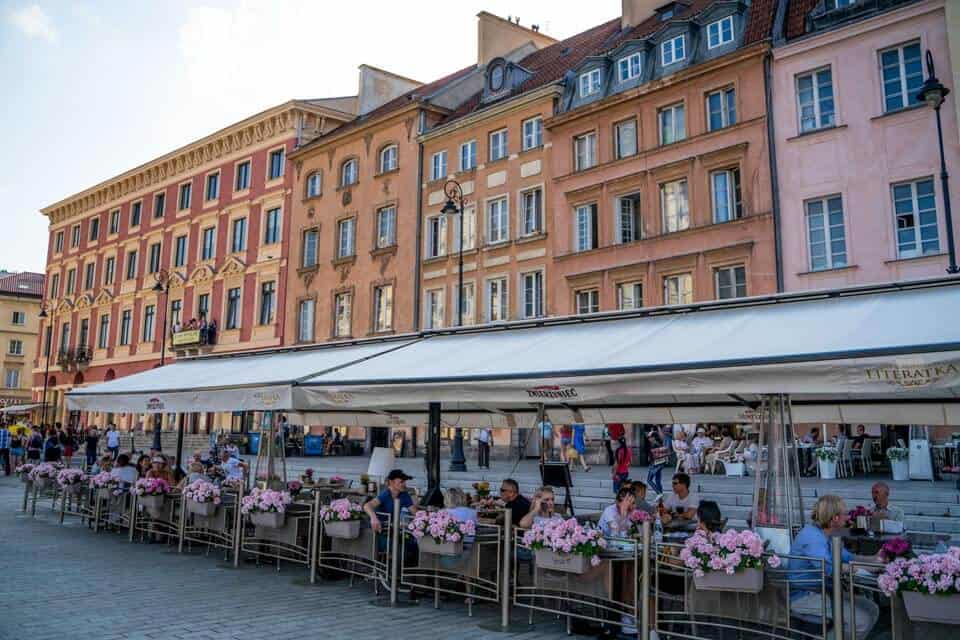 Old Town Warsaw, Castle Square, Royal Route, and Old Town Market Place are some of the best places to visit in Warsaw. Luckily these places are all located adjacent to each other in the historic center of Warsaw.
If you have been following our one day Warsaw itinerary, then you have probably been to these places briefly because of the morning free walking tour.
After a visit to the Palace of Culture and Science, head back to Warsaw Old Town and explore its wonders at night. With lights to accentuate the features of many Old Town buildings, the night is a special time to visit the historic center.
What we loved about Warsaw was that we could just wander around and discover so many amazing things.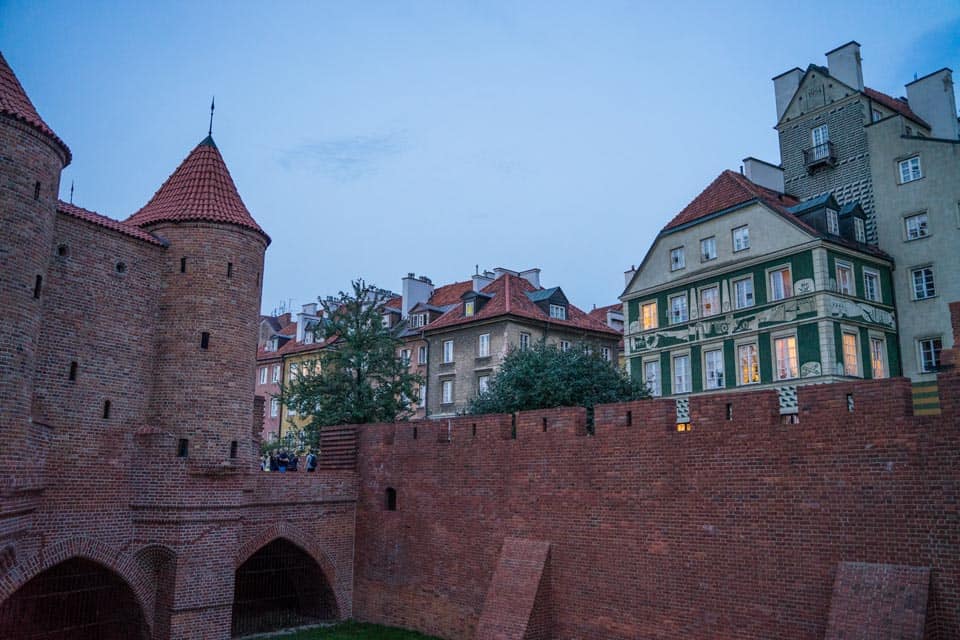 We found a Catholic church called Kościół Akademicki św. Anny, which had an amazing vantage point near the top of the building. If you didn't get a good view at the Place of Culture and Science, consider going up to this church instead.
Finish your night off with a nice dinner at a Polish restaurant. If you are short on time, get a Zapiekanka, or Polish pizza, to go.
If you want to explore Warsaw nightlife (which you should!), there is a huge selection of bars and clubs.
We heard great things about Opera Club, a club with beautiful decor located in the basement of the National Opera of Poland's Grand Theater. Do you prefer something more local? Head over to Mazowiecka Street, a street packed with the best pubs and bars in Warsaw!
If you are visiting in the summer, head down to the Vistula River for some outdoor parties!
---
More Time? Check Out These Other Warsaw Attractions
Do you have more time in Warsaw? Check out these additional things to do in Warsaw!
1. Lazienki Park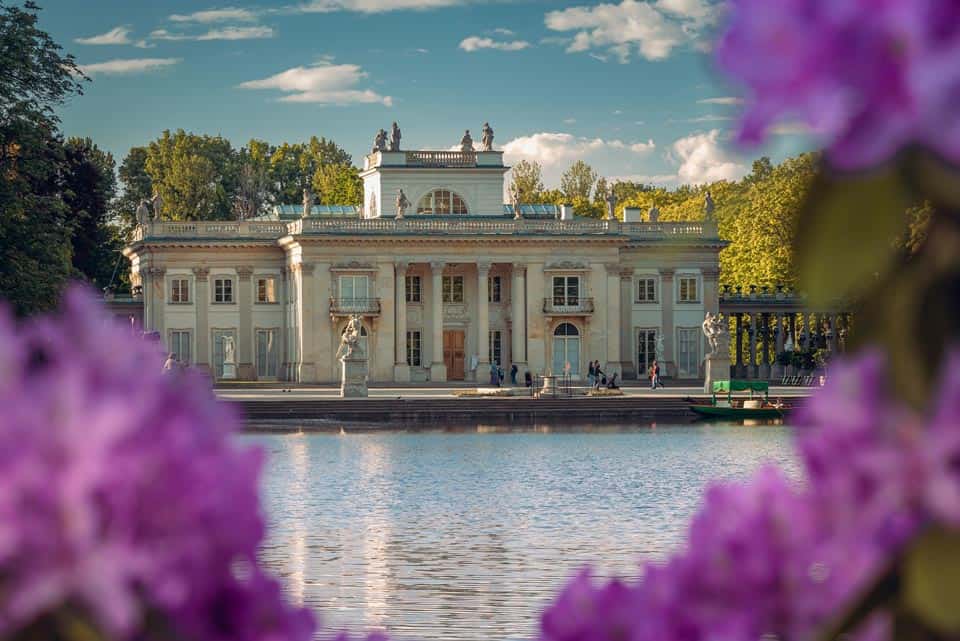 If you are an early bird and have some free time before your walking tour, we suggest visiting Lazienki Park, the largest park in Warsaw Poland. Also known as the Royal Baths Park, the Lazienki Park spans a total of 76 hectares in the city center of Warsaw.
Its most notable attraction, the Palace on the Isle, won't be open yet (it opens at 10 AM), but visitors can still enjoy this incredible architectural masterpiece resting on the lake. Otherwise, just enjoy walking around the tranquil park with a cup of refreshing coffee in your hand.
It is the best way to start your day in Warsaw and explore one of its gorgeous attractions!
2. Frederick Chopin Museum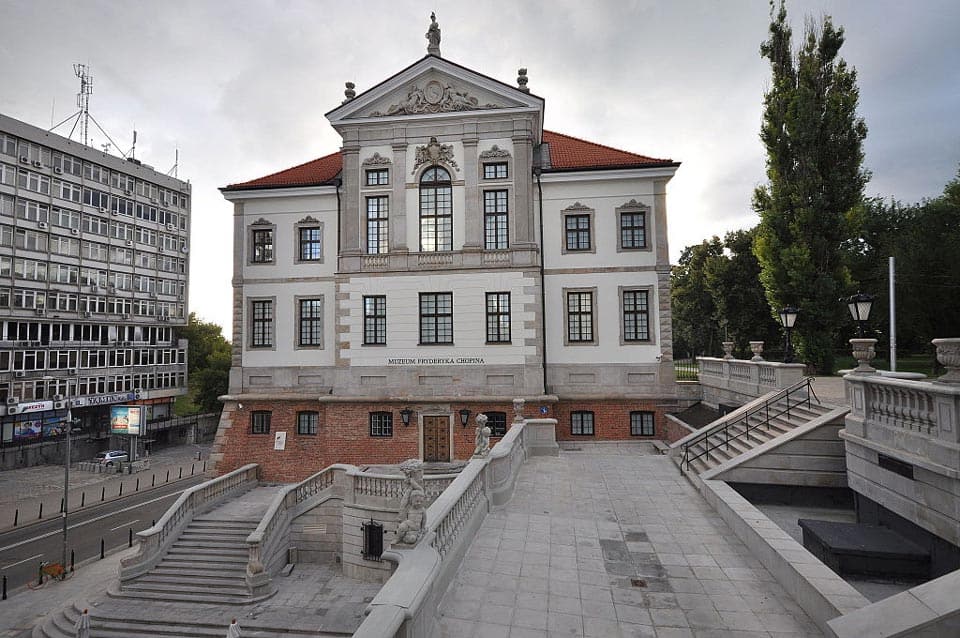 If you love the piano or are a fan of the worldwide famous composer Frederick Chopin, then you mustn't miss the Frederick Chopin Museum. This musical genius was born in Warsaw and spent the first 20 years of his life there before moving abroad.
In the Frederick Chopin Museum, you will find musical scores, photographs, and recordings of his work. If you want to hear more of his work, there are 15 public musical benches (called Chopin Benches) scattered throughout the city. Each musical bench has a button that plays about 30 seconds of his work!
3. POLIN Museum of the History of Polish Jews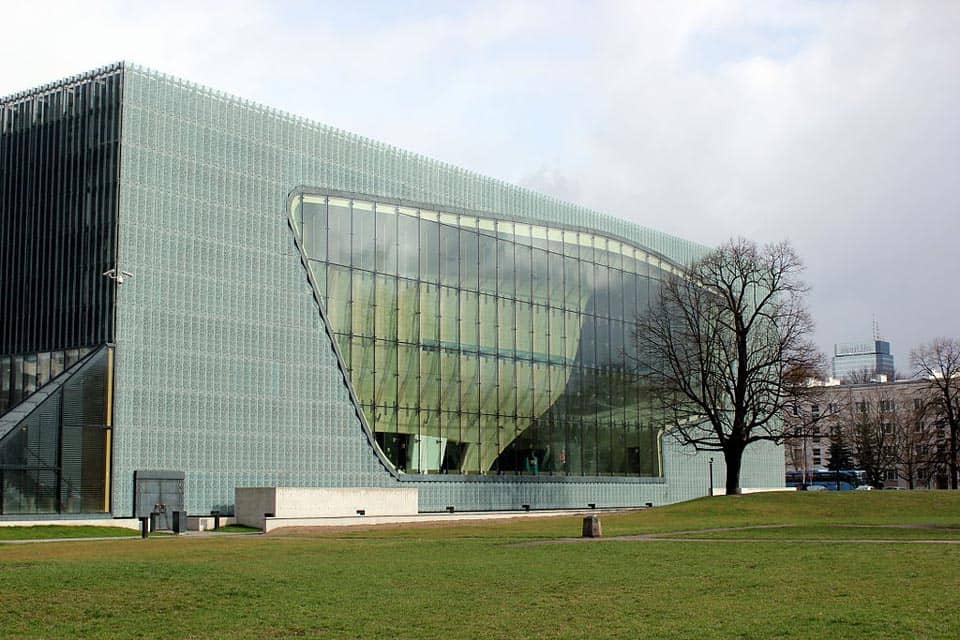 Located on the former site of the Warsaw Ghetto, the POLIN Museum of the History of Polish Jews is an excellent place to learn about the horrific events of the Polish Jews. This newly-open museum features a postmodern architectural facade and looks impressive on the outside and reminded us of the World War II Museum in Gdansk.
The POLIN Museum of the History of Polish Jews uses story-telling methods to convey the Jews's history in Poland. Along with its interactive exhibits, it is an interesting museum for everyone in the family.
---
Where To Stay In Warsaw If You've 24 Hours In Warsaw
Similar to Krakow, most of the attractions in Warsaw are located in the historic center. Therefore, deciding where to stay in Warsaw is as easy as deciding where to stay in Krakow.
Staying in Warsaw Old Town is a no-brainer when you visit, especially if you only have 24 hours in Warsaw.
Here are some of our recommended accommodations in Warsaw:
Best Hostel In Warsaw – Safestay Warsaw (Dream Hostel)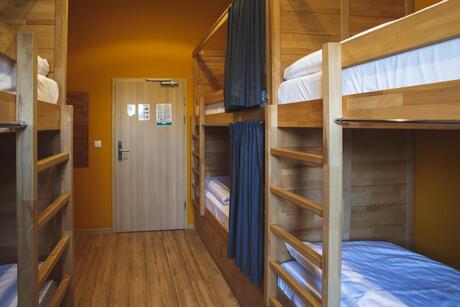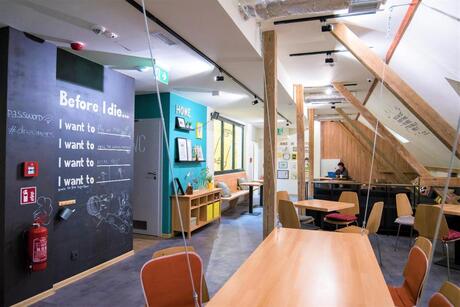 Safestay Warsaw (also known as Dream Hostel when we stayed) is one of the best hostels in Warsaw. Each dormitory room features comfortable bunk beds equipped with your own personal light, plug, and curtain. The soft mattress and cozy duvet will ensure you a perfect night's rest.

The hostel also has a spacious common area with a bar on the top floor where guests can just unwind after a long day or do some work. It is also located in Old Town Warsaw, just a 2-minute walk from the Royal Castle of Warsaw and the famous Sigismund's Column!
Best Hotel In Warsaw – InterContinental Warszawa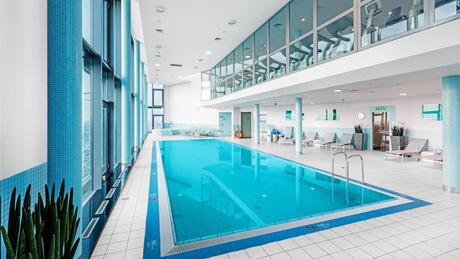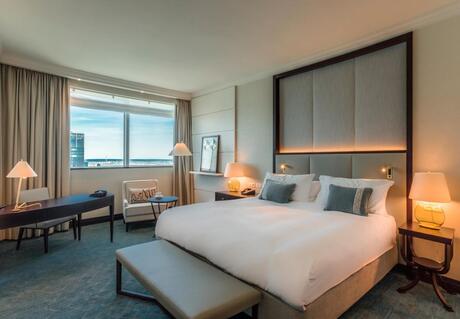 I don't typically like promoting large chains of hotels but the InterContinental Hotel in Warsaw just blew me away. With luxurious furnishings, an amazing staff, and amenities that are beyond your wildest dreams, staying at InterContinental is guaranteed to make your Warsaw trip better.
Located a short walk away from Warsaw Old Town, guests have access to all the historical attractions Warsaw is known for. When you are tired from exploring the city, come back and spend some time in the swimming pool or hot tub, dine at one of the two restaurants on-site, or go for a spa treatment.
There are plenty of things that this Warsaw hotel offers that will take me ages to mention!
---
Best Time To Visit Warsaw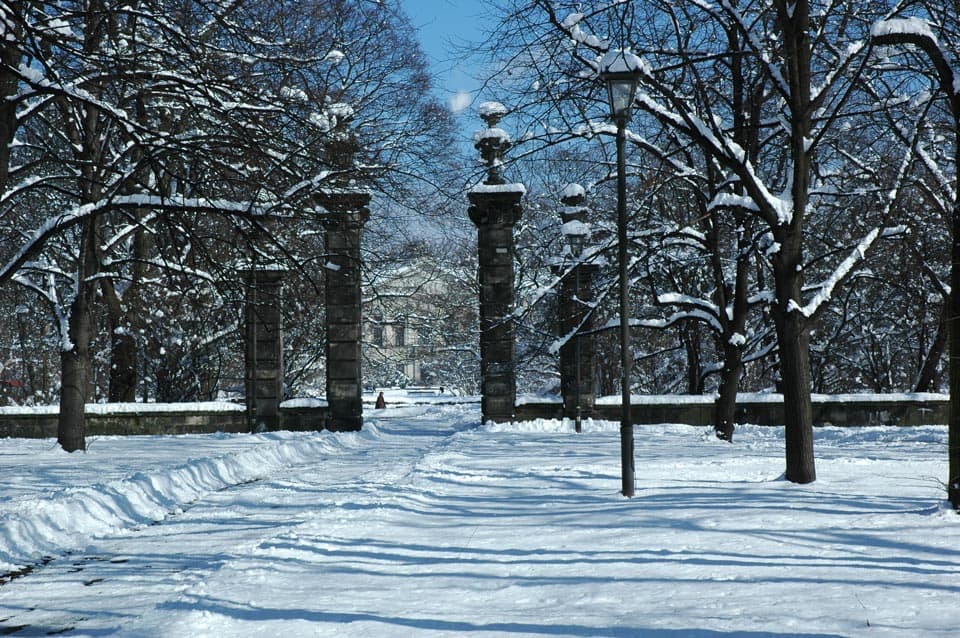 It is no surprise that the best time to visit Warsaw is in the summer (June to August). During the summer months, the weather is pleasant with temperatures around 60 to 70 degrees Fahrenheit. The city is swept with a new wave of energy and many seasonal events bring tourists from all around the world.
Winter (December to February) is the lowest travel season in Warsaw. The temperature is below freezing on most days and the grey cold brings out a nostalgic pessimism from the Soviet era. However, the cost of travel in winter in Warsaw, from accommodation to food, is much cheaper.
Spring (March to May) and Autumn (September to November) are decent times to visit Warsaw. The weather is somewhat bearable and doesn't hinder you from exploring what the city has to offer. Additionally, the summer crowd would be gone by now and the cost of traveling is a little cheaper than the summer months.
---
Visiting Warsaw FAQs
How Many Days To Spend In Warsaw?
Though Warsaw is the capital of Poland with lots to see, it is a very walkable town. Generally speaking, 1 to 2 days is enough time to explore this beautiful city!
Is Warsaw Worth Visiting?
As the capital of Poland, Warsaw is definitely worth the visit. The city is home to some of the country's best restaurants and museums, as well as a enchanting Old Town Market Square with lots of history.
---
Like this post? Don't forget to save it on Pinterest!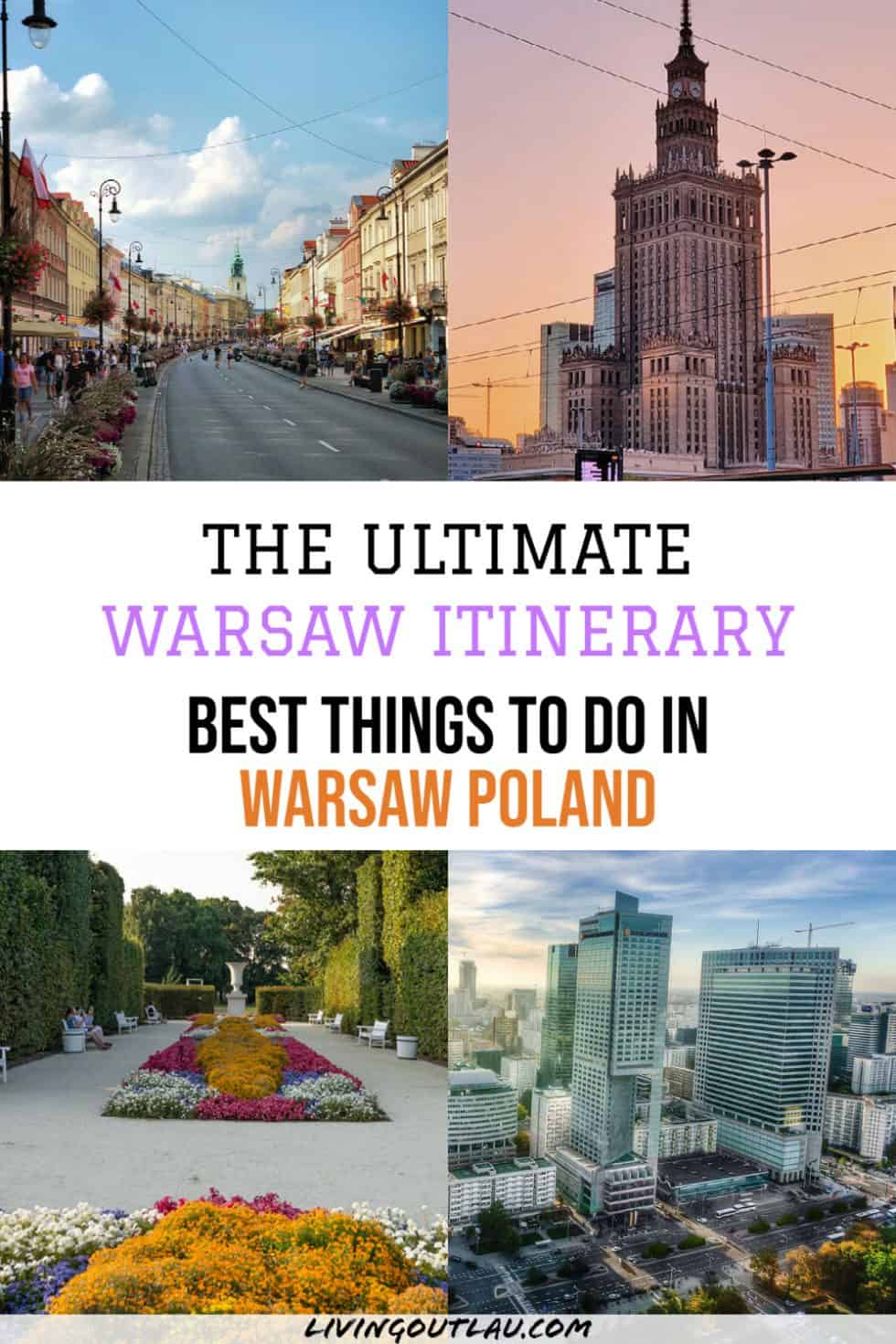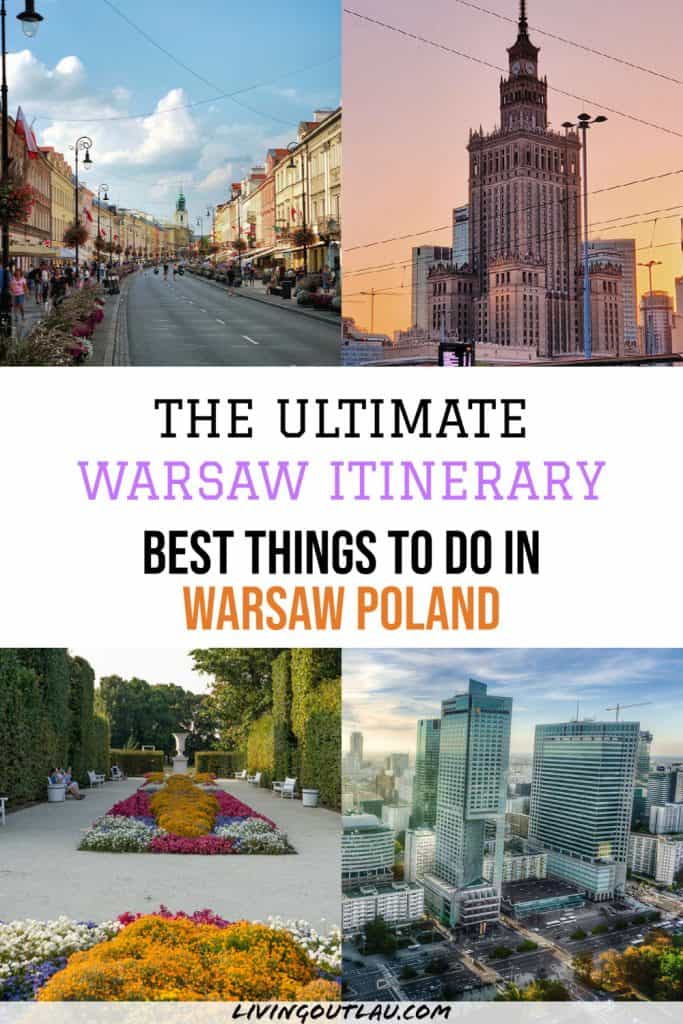 ---
This is the end of our Warsaw one day itinerary! We hope this guide has helped you plan your trip to one of our favorite eastern European cities!

Any questions? Let us know in the comments!
Disclaimer: Some of the links above are affiliate links. That means if you book or make a purchase through the links, we will earn a small commission at no extra cost to you! The money will help run this site! Thank you!