Not sure what to do in Zakopane, Poland?
Worry not.
Known as the winter capital of Poland, Zakopane is a winter wonderland that is also filled with things to do year-round. From the breathtaking hikes in Tatra National Park to the relaxing thermal baths in Zakopane, visitors surely won't have a single dull moment here.
That is why we have written this guide on the 19 best things to do in Zakopane so you don't miss anything on your trip!

Enjoy!
Zakopane Attractions Map
The map above highlights most of the attractions in Zakopane we will be discussing down below. Because some of these activities will require a tour company (such as sleighing or river rafting), we were not able to include them in the map above.
Don't worry though, we will give you the essential information down below to guarantee you have a perfect visit to Zakopane!
Don't forget to click on the star name to the name of the map so you can save it to your own mobile device!
What To Do In Zakopane, Poland (All Year Round)?
1. Go Hiking in Zakopane & Explore The Tatras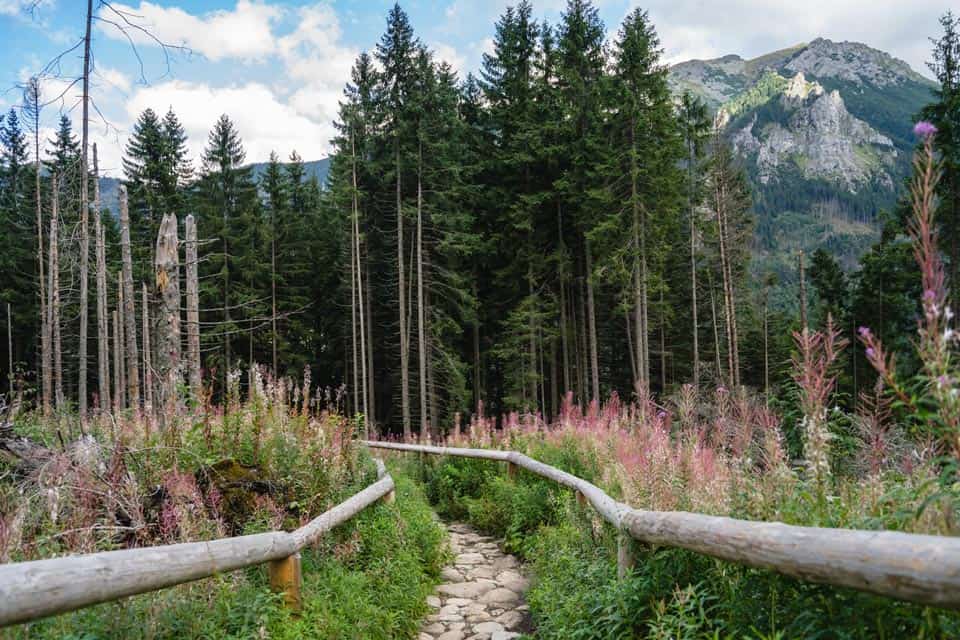 It doesn't matter if you are visiting Zakopane in the summer, in the winter, or in the middle of a global disaster, the best thing to do in Zakopane is to go hiking.
Surrounding the southern edges of Zakopane is the Tatra Mountain Range, or simply the Tatras. The Tatras act as a natural boundary, separating the country of Poland and Slovakia. In Zakopane, visitors have easy access to the Tatra National Park of Poland, a UNESCO recognized site.
As the most-visited national park in Poland, the Tatra National Park is stunning in every way. Gorgeous alpine peaks, some covered in crystal-white snow in the winter, dot the expansive park. The park is home to many incredible rock formations and jagged edges, offering hikers picturesque landscapes.
Here travelers will also find caves, lakes, waterfalls, streams, and diverse fauna and flora. Whichever hiking trail you decide to do in Zakopane, you will be rewarded well!
2. Discover Morskie Oko, Zakopane's Most Beautiful Hike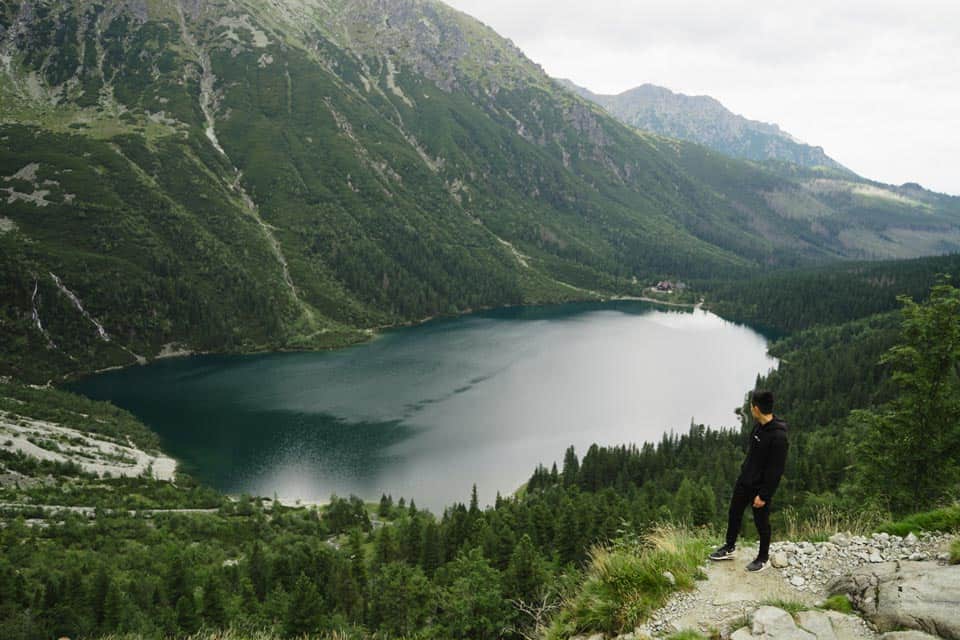 If there is one hike in Zakopane you must do, it is the hike to the Morskie Oko Lake. Known as the "Eye of the Sea" in English, Morskie Oko is the fourth-biggest lake in the Tatra Mountains.
Though its size is incredible, the real beauty of Morskie Oko lies in the crystal-clear lake water and the lush scenery around it.
Bless your eyes with the views of the serene lake and the gorgeous Swiss Pines. Breathe the refreshing mountain air, so fresh that it leaves you with a hint of sweetness. This is what visiting Zakopane is about!
To get from Zakopane to Morskie Oko, you must first get to Palenica Białczańska, the furthest point a motorized vehicle can go. From Palenica Białczańska, it is a 2-hour hike to Morskie Oko Lake. Its moderate incline and well-paved road allow travelers with kids and elders to enjoy this hike too!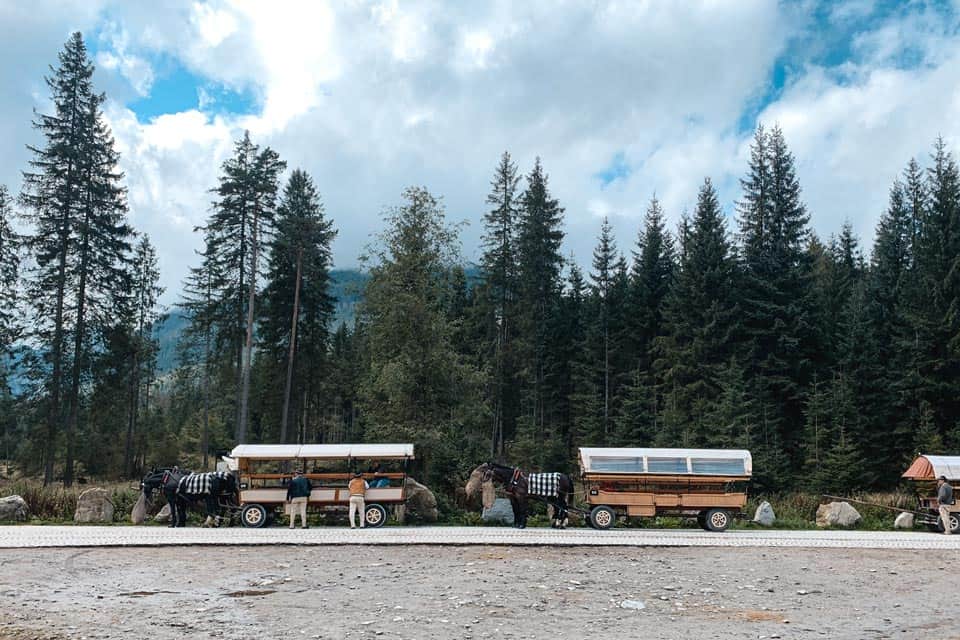 If you find the hiking trail to be too tough for you, there are horse-drawn carts operated by the local Gorals. It is an excellent way to give back to the local communities!
Morskie Oko in the winter is still a popular tourist attraction in Zakopane. That is because the Morskie Oko Lake tends to freeze in the winter, so visitors can walk or on the frozen lake!
3. Check Out The Caves In Tatra National Park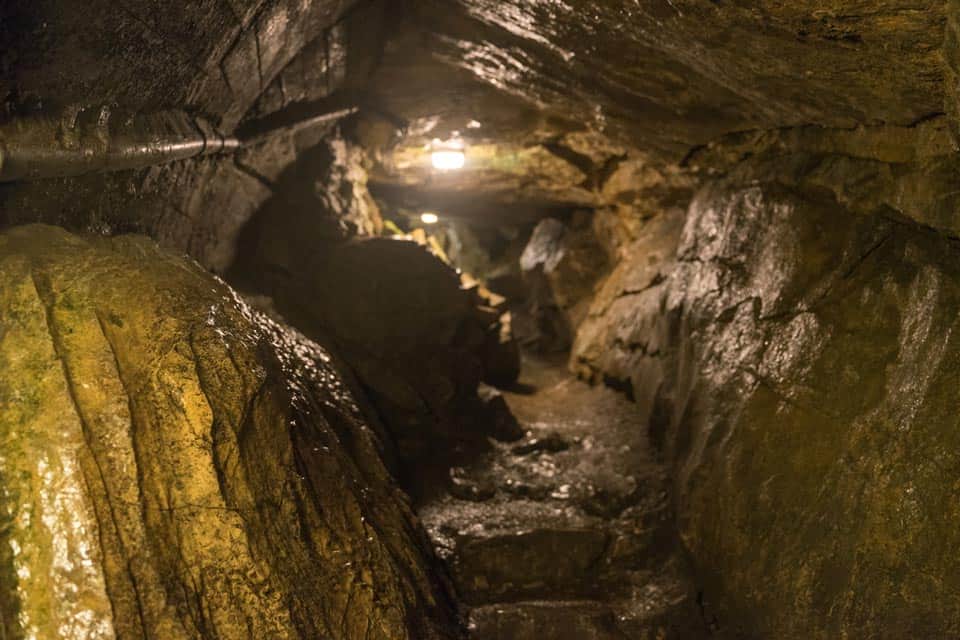 When we visited Zakopane, we only had one mission in mind: go hiking. So when we found out that there are around 650 intricate caves in Tatra National Park, we were pleasantly surprised. Though most of them are closed off to the public (for good reasons), several are available for the public to visit.
The ones we highly recommend are Jaskinia Mylna and Jaskinia Mroźna.
Jaskinia Mylna is considered the most interesting cave in the Tatra National Park of Poland. Crawling on rocks and dodging puddles of water, this cave in Zakopane will test you, but it will also leave you with an everlasting impression!
Because of the nature of the cave, the temperature inside is often the same as the temperature on the outside, making it an excellent winter attraction in Zakopane. It is also opened all-year-round.
However, there is completely no light inside the cave, so visitors must bring their own light source. It is also recommended to travel in pairs or groups in case something unfortunate occurs.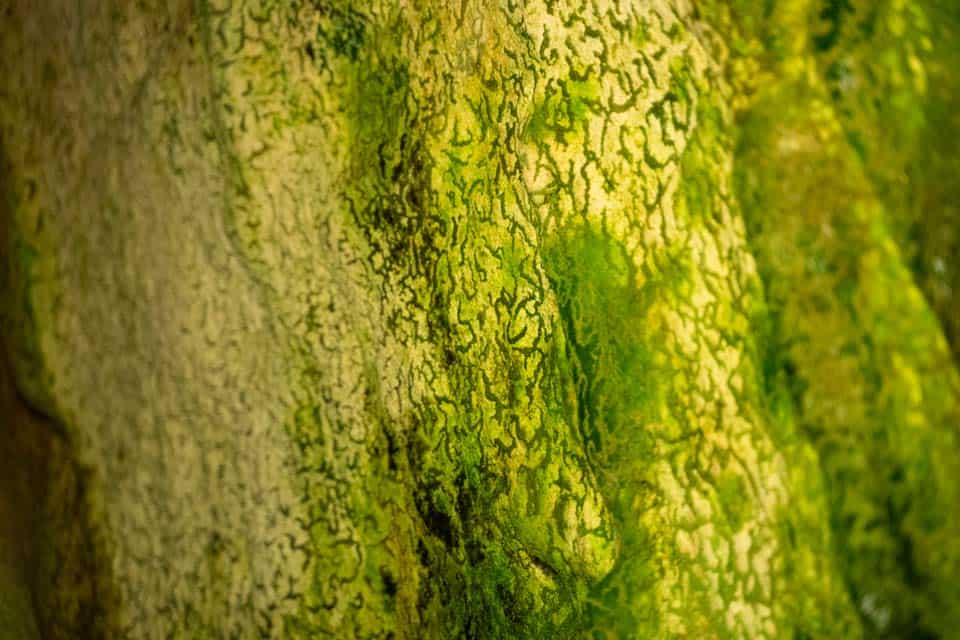 There is no one guarding or working at the Jaskinia Mylna. Altnertiavely, you can get a guided tour for Jaskinia Mylna in Zakopane.
It takes about 45 minutes to go through Jasinia Mylna.
On the contrary, Jaskinia Mroźna is a cave that can only be visited from the beginning of May to the end of October. It is the only cave that requires an admission fee (5 PLN) and takes about 30 minutes to get through. Here visitors will find stalactites, stalagmites, dripstones, and even lime milk.
To get to the caves, you must get to the Kościeliska Valley Entrance. From that, it is a short hike to the caves.
4. Explore The Five Polish Lakes Valley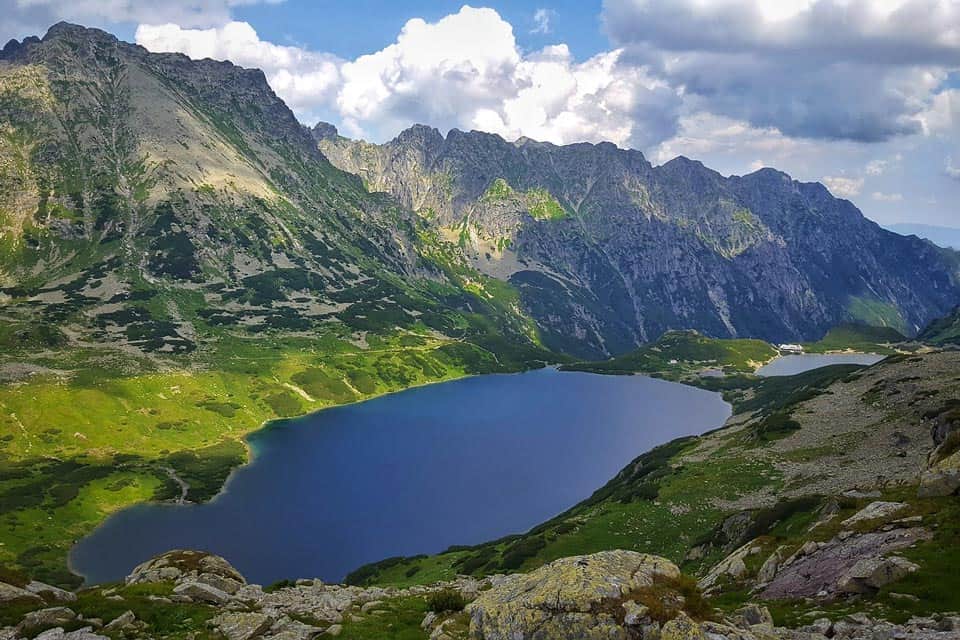 The Five (Polish) Lakes Valley hike in the Tatra National Park in Poland is one of the tougher hikes in Zakopane. However, hikers are well rewarded with some of the most breathtaking geological features, such as the Wielki Staw, the biggest post-glacial natural lake in the region.
From the Wielki Staw flows the Roztoka that eventually flows off the dramatic cliffs, forming the ~70-meter-tall Wielka Siklawa Waterfall.
There are many ways to get to the Five Lakes Valley in Zakopane. Most of these hiking routes will be open in the warmer seasons, but you must check with local advisories if you are visiting in winter.
The most popular route is starting at Palenica Białczańska (the same starting point as the Morskie Oko hike), then taking the green trail when you reach the Wodogrzmoty Mickiewicza waterfall. You can return the same way you came or take a small detour and visit the Morskie Oko Lake if you haven't seen it already.
The duration of the hike is around 5 to 6 hours out-and-back without a stop at Morskie Oko.
5. Admire the Stunning Views At Giewont Mountain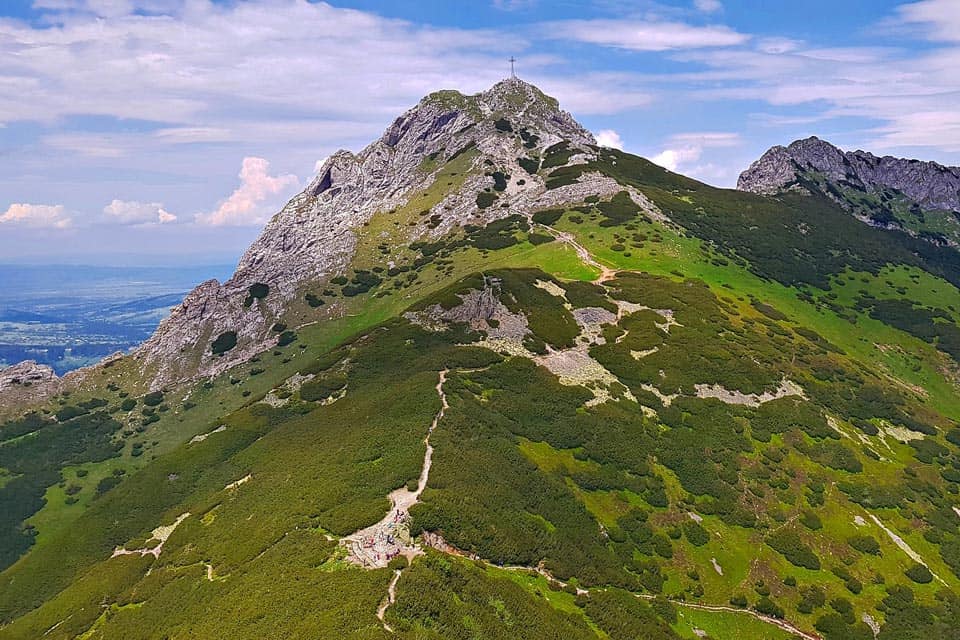 Located at 1,895 meters above sea level, Giewont is one of the highest peaks in the Western Tatras.
Starting at Strążyska Valley Parking No.1, hikers can embark on an out-and-back journey to the top of Giewont, which will take approximately 5.5 hours. Alternatively, if you are looking for a change of scenery, you can descend towards Kuznice where you can catch a bus back to Zakopane.
The views at Giewont are considered some of the best in Zakopane, especially after you have struggled for a few hours to get there! The last 100 meters or so of the hike involves a narrow pathway with chains. In the peak summer season, it could cause serious traffic jams!
In the winter, proper precautions must be taken if you want to attempt this hike. Crampons, hiking poles, proper insulation, and more. We recommend you to hire one of the local guides in Zakopane if you wish to do the Giewont hike in the winter.
6. Hike Or Take The Cable Car to Kasprowy Wierch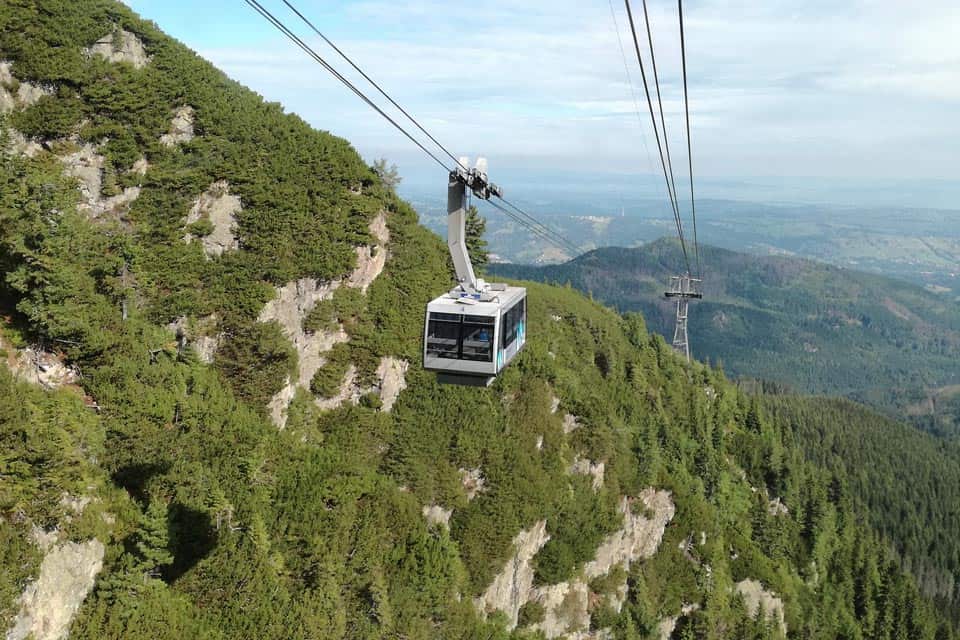 One of the best things to do in Zakopane (for non-hikers) is to take the cable car to Kasprowy Wierch peak. Built in 1935 to 1936, the Kasprowy Wierch is one of the oldest cable cars in Europe.

Located on the border between Slovakia and Poland, visitors can have one foot in Poland and one foot in Slovakia at the same time at Kasprowy Wierch. If you wish, you could cross the border legally this way as both countries are in the Schengen area!

At 1,987 meters high, Kasprowy Wierch offers jaw-dropping views of the surrounding area during the warmer months. In winter, Kasprowy Wierch is one of the main winter ski areas.

To take the Kasprowy Wierch cable car, visitors must first arrive at Kuznice, where the lower station of the cable car is located. Here you can purchase a ticket for the cable car directly from the ticketing counter.

Alternatively, you can purchase your tickets in advance at one of the ticket machines throughout Zakopane or online here! However, that means you have to go on that date, even if the weather isn't optimal.

During peak season, there is usually a long queue for purchasing your ticket at the cable car station in Kuznice.
7. Soothe Your Aching Limbs In the Thermal Baths Of Zakopane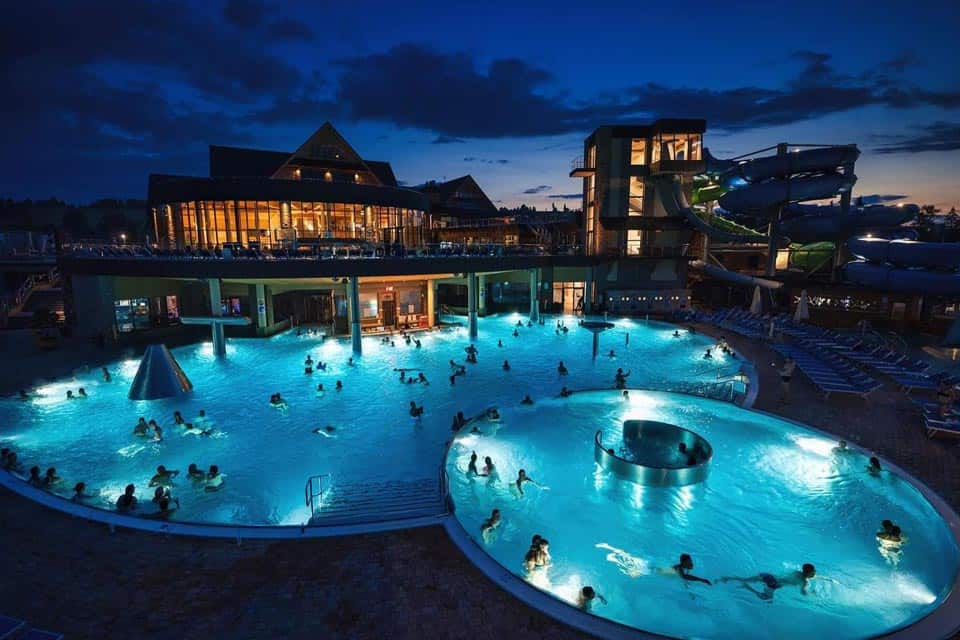 After some exhausting hikes in Zakopane, it is time to soothe your aching limbs. Luckily, there are several thermal baths in Zakopane (or near it). Our favorite is the Chochołowskie Thermal Baths in Chochołowskie.
As one of the biggest thermal baths in Poland, Chochołowskie Thermal Baths' 3000 square meters space offers a total of 30 thermal pools with varying characteristics.
Here guests will find geysers, a man-made river, artificial waves, a sandy beach, tube slides, an outdoor water playground (only in the summer), and many other incredible amenities. Visitors can easily spend an entire day here, jumping from pools to pools, jacuzzis to jacuzzis.
However, the Chochołowskie Thermal Baths are located 20 to 30 minutes away from Zakopane (driving or public transport). If you wish to spend a day at the Chochołowskie Thermal Baths, you might want to consider spending a night there.
Check out our favorite accommodation near Chochołowskie Thermal Baths!
If you don't want to travel far, you can visit the Aqua Park in Zakopane instead. Not as extravagant as the Chochołowskie Thermal Baths (in our opinion), it has everything you need to rejuvenate your body!
Jacuzzis, pools, salt cave, sauna rooms, gym, there are enough amenities for you to spend an entire day here as well!
8. Sample Some Local Oscypek (Polish Smoked Cheese)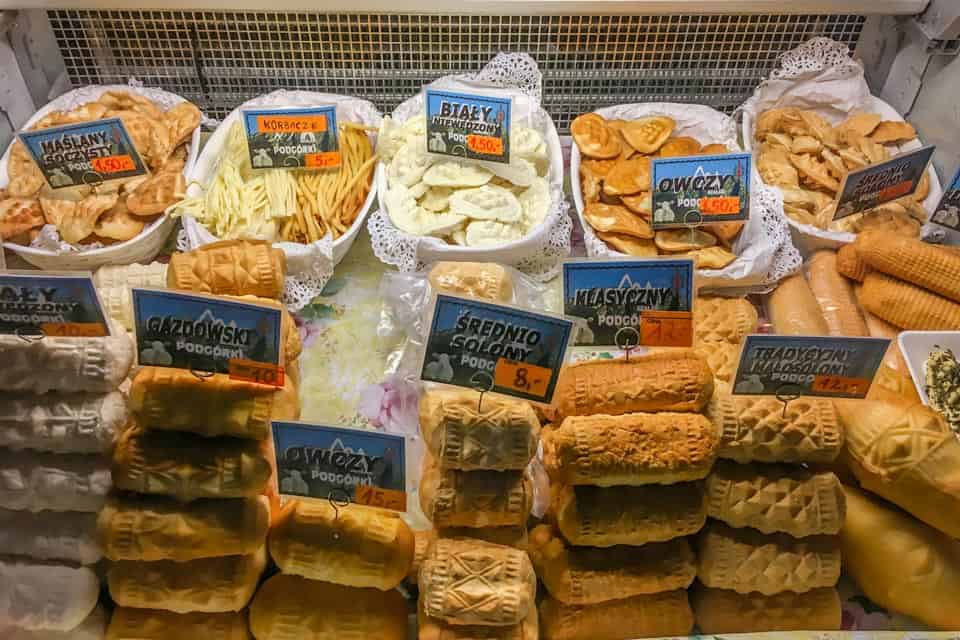 Cheese in weird shapes? Count me in!
Oscypek, or commonly known as smoked Polish cheese, is a type of cheese made of salted sheep milk exclusively in the Tatra Mountains region of Poland.
Made by someone called a "baca", or a sheep shepherd in the nearby mountains, the Oscypek is a high-quality cheese that should not be missed on your Zakopane visit. Oscypek is usually served with cranberry jam on the side or eaten alone.
As you stroll down the charming streets of Zakopane, you will inevitably stumble upon many Oscypek street vendors. They might not look like your typical cheese but don't hesitate to try them. Its smoky flavors and top-notch ingredients offer a unique taste!
9. Visit Gubalowka Hill For Stunning Panoramic Views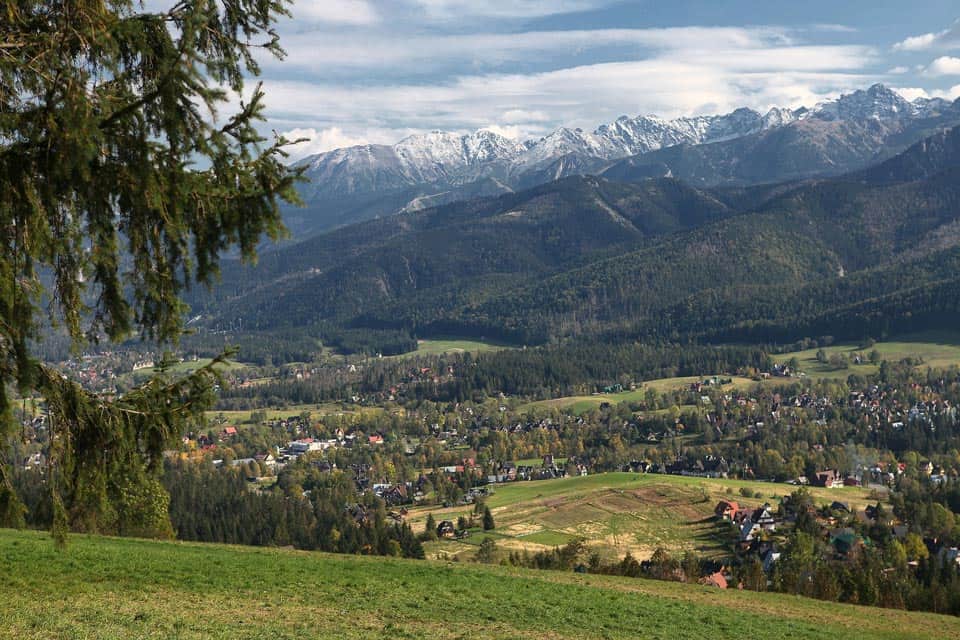 Want a vantage point that doesn't require little effort and no cable car? Check out Gubalowka Hill!
At only 1,126 meters tall, Gubalowka is an easily accessible location with great views of Zakopane and the surrounding areas.
There are two easy ways to get to Gubalowka, either through a 1-hour hiking trail or the convenient funicular. The trail for Gubalowka starts in Zakopane, allowing you can to get to the top and come back down in around 1.5 hours! Alternatively, visitors can take the Gubalowka Funicular here!
During the summer, visitors can stroll around the hill of Gubalowka, admire the views, and soak in the sun. During winter, Gubalowka is one of the most popular skiing areas in Zakopane.
10. Stroll Down Krupowki Street (Zakopane's Main Street)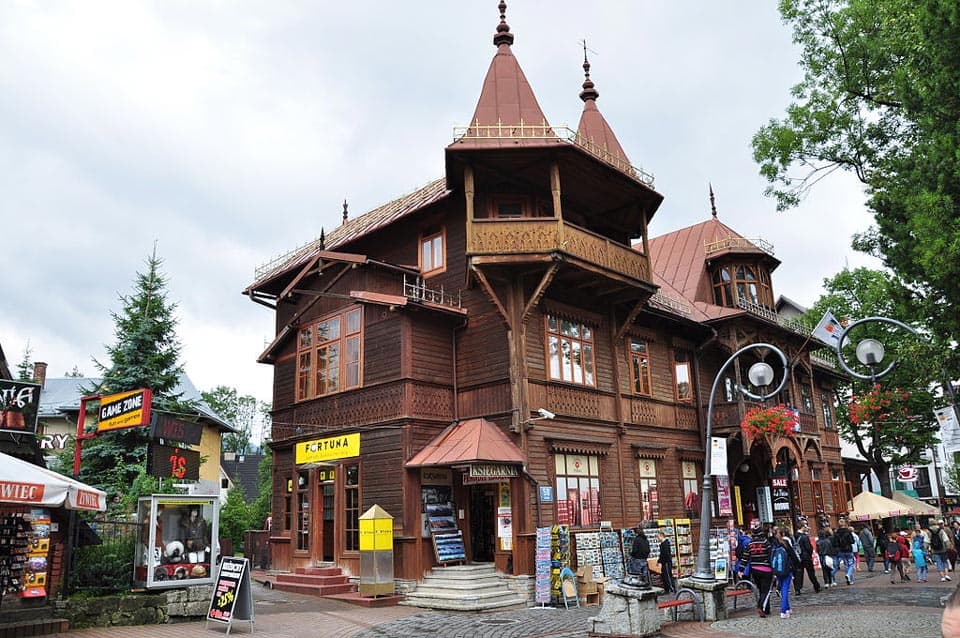 Like many other big cities in Poland such as Krakow and Warsaw, Zakopane also has its own historic center. This time around, Zakopane's historic center is concentrated on Krupówki Street, otherwise known as Zakopane's Main Street.
If you want to find action, there is no better place to do so than at Krupowki Street. Lined with the town's top restaurants, bars, clubs, and shopping options, Krupowki Street is one of the best places to visit in Zakopane.
Visitors looking for modern amenities will find restaurants such as McDonald's and shops like H&M. But please don't eat at McDonald's and give Polish food a try! Bigos and Zurek are two of our favorite Polish dishes.
Visitors will also find several tour agencies around that area, perfect for anyone that might want to do a treacherous winter hike or book a tour!
11. Visit The Muzeum Oscypka Zakopane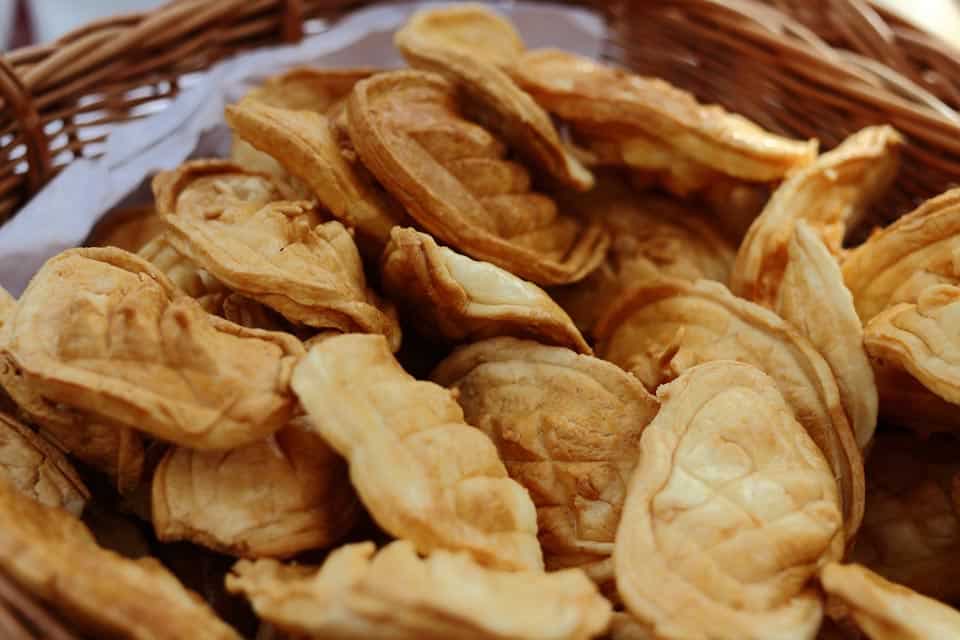 If you fall in love with Oscypek (Polish smoked cheese) the first time you try it, why not learn more about it at the Muzeum Oscypka Zakopane?
At Muzeum Oscypka Zakopane, visitors will get a presentation by a traditional "baca", or sheep shepherd from the mountains. With this presentation, guests will have a better understanding of the history of the traditional Oscypek.
The presentation lasts for about 1.5 hours. During that time, you will also have the opportunity to make your own small Oscypek and take it home with you! If you are looking for a family activity in Zakopane for kids, then don't skip this museum!
Note: The presentation from the "baca" is in Polish, but there is a host that will translate it for any English-speaking visitors.
Things To Do In Zakopane In Summer
12. Go Dunajec River Rafting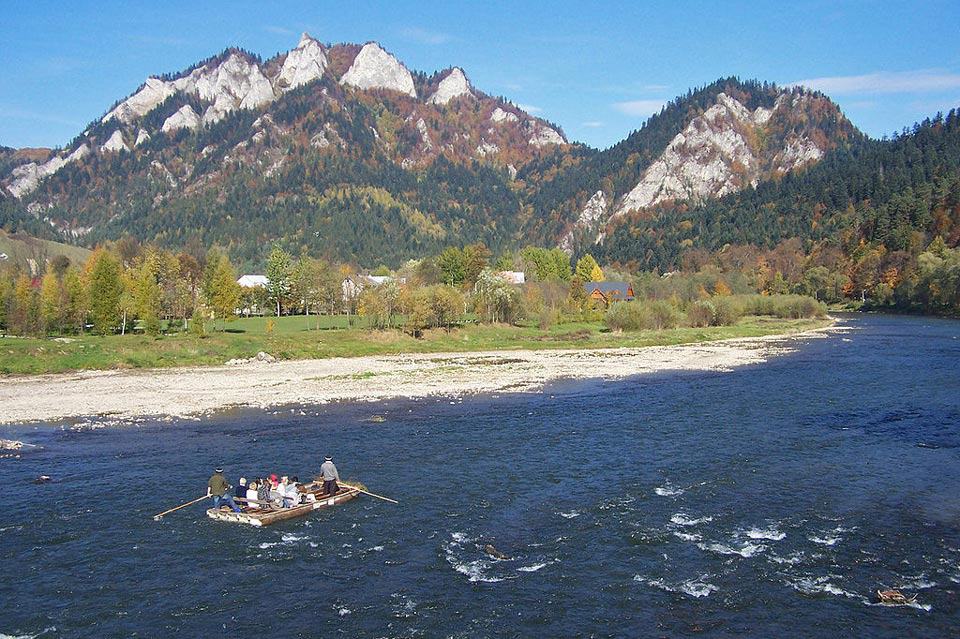 There is no better summer activity in Zakopane than to go rafting in the Dunajec River. As a UNESCO recognized site, the Dunajec River offers some of the best landscapes you can possibly have in Poland.
There are two types of rafting in Dunajec River:
white water rafting
rafting in a traditional Polish wooden boat
For active travelers, you might prefer to do white water rafting in the Dunajec River. Its low level allows travelers to enjoy the scenery and get a nice workout. If you are traveling to Zakopane with kids, they can also participate in white water rafting down the Dunajec River!
Though white water rafting is an option in the Dunajec River, the most popular way to visit it is to board a traditional wooden boat. These traditional boats were used to transport goods and passengers back in the days but nowadays have become rather obsolete.
On these wooden boats, there are raftsmen that will do all the rafting for you. Your job is to simply sit back, relax, listen to their tales, and let the dramatic landscapes take your breath away!
For rafting in the Dunajec River, you must go on a tour.
13. Go Camping In Zakopane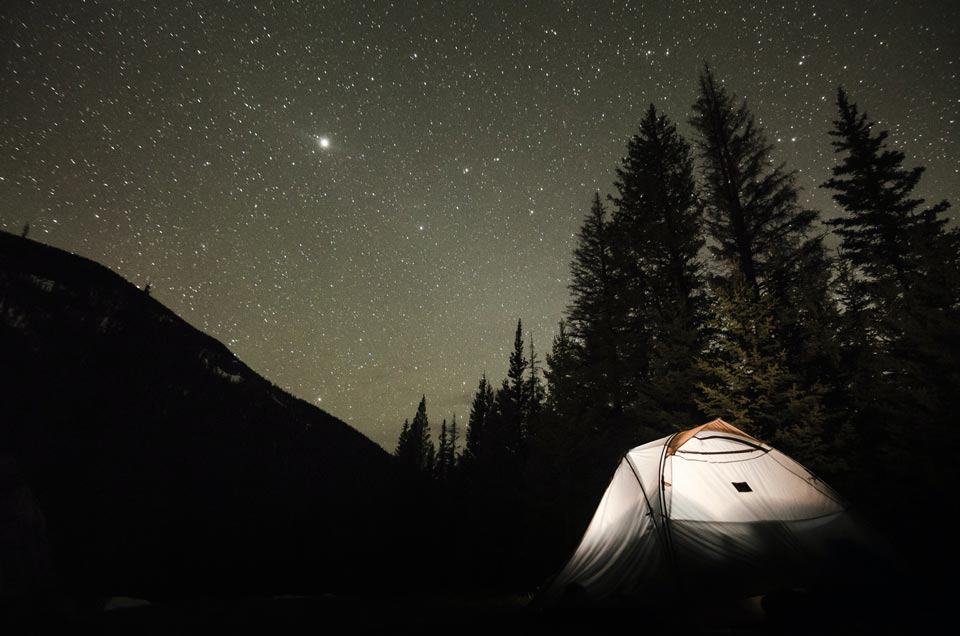 Camping is a popular thing to do in Zakopane in the summer. The perfect weather allows visitors to enjoy the beautiful nature of Zakopane comfortably. At night, the lack of light pollution allows the stars to shine brightly.
However, visitors must be aware that camping inside the Tatra National Park is strictly prohibited. Anyone looking to stay inside the park must stay at one of the eight mountain shelters. These shelters are open all year round and create the perfect mountain getaway!
Find all eight mountain shelters in Tatra National Park here!
As a result, you must stay in Zakopane or near Zakopane if you want to do any camping. Though we didn't camp ourselves when we visited Zakopane, we did quite a bit of research to see what the experience is like.
There are several campsites in Zakopane or within close proximity to it. If you want something simple and clean, we suggest Camping Ustup, located right outside Zakopane on the way to Krakow. The campground is relatively small but guests will find a supermarket, gas station, and plenty of restaurants nearby!
Another popular campsite in Zakopane is Camping SNPTT. Here guests will find little more than the basic amenities such as showers, toilets, a shared kitchen with a microwave and gas stove, grill, a charging station for electronic devices, and a dining room. This campsite is considered one of the most picturesque campsites in Zakopane.
14. Try One Of The Harder Hikes In Zakopane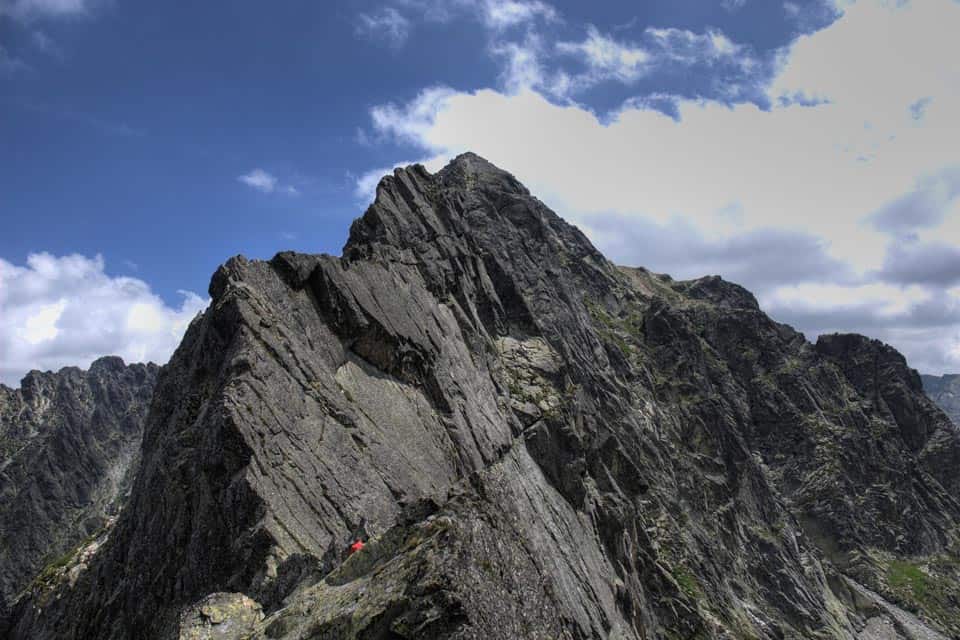 Summer in Zakopane is the perfect time to attempt one of the tougher hikes in the region. During winter, many of these hikes are treacherous and pass by potentially dangerous avalanche zones.
However, in the summertime, instead of overwhelming snowfall, ice, and inclement weather, hikers will find incredible alpine peaks offering the best views of the Tatra Mountains.
One of the most challenging (and rewarding) hikes in Zakopane for the summer is the hike to Rysy. At 2,503 meters high, Rysy is the highest peak in all of Poland.
Though high, getting to Rysy is quite easy. From the Morskie Oko Lake, hikers can partake in an additional 2 to 2.5-hour trek to get to the peak of Rysy.
The whole out-and-back trail starting from Morskie Oko takes about an additional 3.5 hours. Near the peak of Rysy, hikers have to scramble and pull themselves up with chains! Keep in mind that with the Morskie Oko hike itself, the total combined duration with summiting Rysy is about 7 to 8 hours!
Another difficult hiking trail in Zakopane is the Orla Perć. Known as the most difficult and dangerous trial in Poland, Orla Perć offers an adrenaline-pumping experience as hikers climb up jagged ridges, battle with metal chains, and avoid slick surfaces!
Things To Do In Zakopane In Winter
15. Enjoy One Of Zakopane's Best Winter Activities And Sports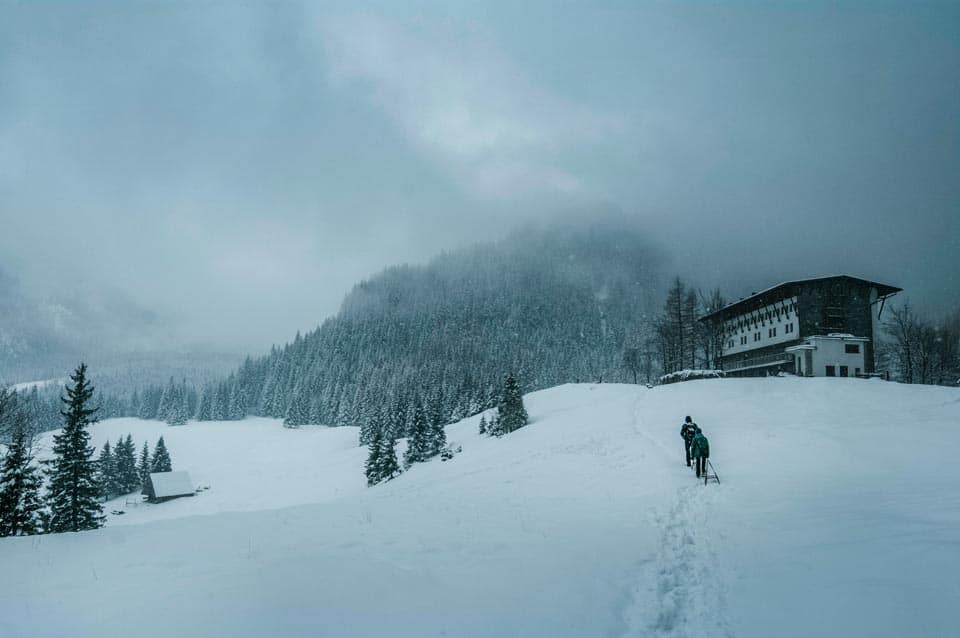 Winter in Poland is usually bleak and boring, but that is not the case in Zakopane. Winter in Zakopane brings an influx of international and national tourists, all looking to enjoy the best of what Zakopane has to offer.
With incredible mountains and slopes in the region, it shouldn't surprise you that there are plenty of winter sports in Zakopane.
16. Go Skiing Or Snowboarding On Zakopane's Slopes!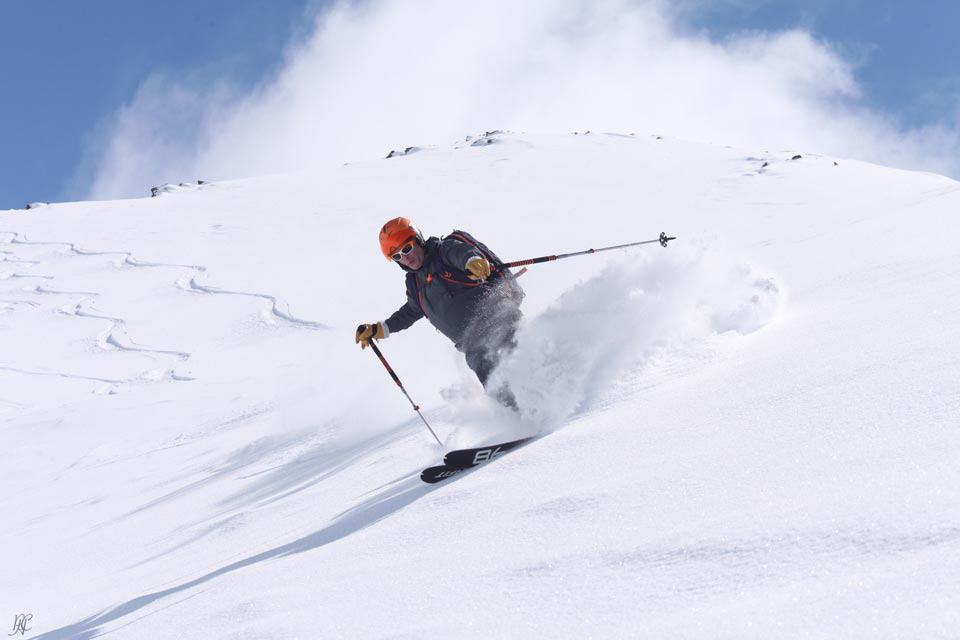 Anyone looking for things to do in Zakopane in winter should consider taking advantage of the nearby slopes and go skiing or snowboarding. Zakopane is considered one of the cheapest and best places to go skiing and snowboarding in Europe!
From absolute beginners to professionals, Zakopane has a perfect piste for you. Most of the pistes are green (the easiest), but visitors will also find blue, red, and black pistes.
If you would like to learn skiing or snowboarding, you will likely find skiing and snowboarding instructors at the bottom of some of the lifts. However, they do tend to get booked out during the holiday seasons, so we recommend you to reserve a spot with your instructor if you intend on coming during those times!
The most popular skiing and snowboarding hotspots in Zakopane are Kasprowy Wierch, Nosal and Gubałówka Hill. The ski resort of Zakopane features more than 20 pistes (on a good day) and over 50 lifts!
Generally, the best months to go skiing and snowboarding in Zakopane are from January to late March.
17. Go Ice Skating In The Town's Center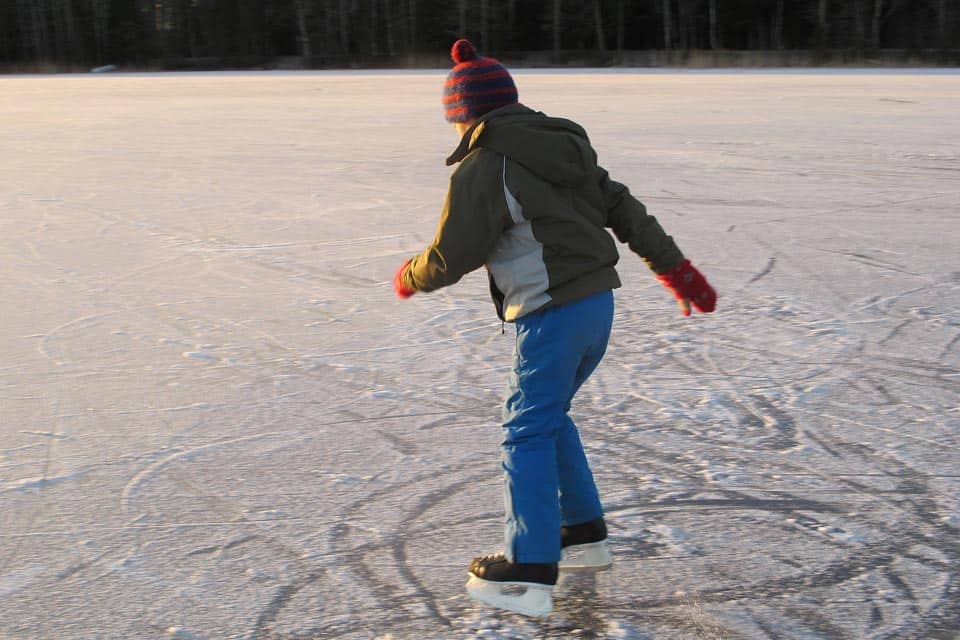 Don't like skiing or snowboarding? Traveling to Zakopane with kids? Take them to ice skating! Zakopane has several ice skating rinks, and TATRA ICE and Lodowisko "TAFLA" are the best among them.
Both of them are great places for everyone in the family to spend an afternoon. Every ice skating rink in Zakopane offers skate rentals for cheap, so you can have some fun without spending too much money!
All ice skating rinks in Zakopane are outdoors.
When you are done, go relax with a glass of Polish mulled wine, or Grzaniec Galicyjski (pronounce this at your own risk). They are the perfect treat to warm you up when the temperature drops, especially when below freezing!
18. Hop On A Snowmobile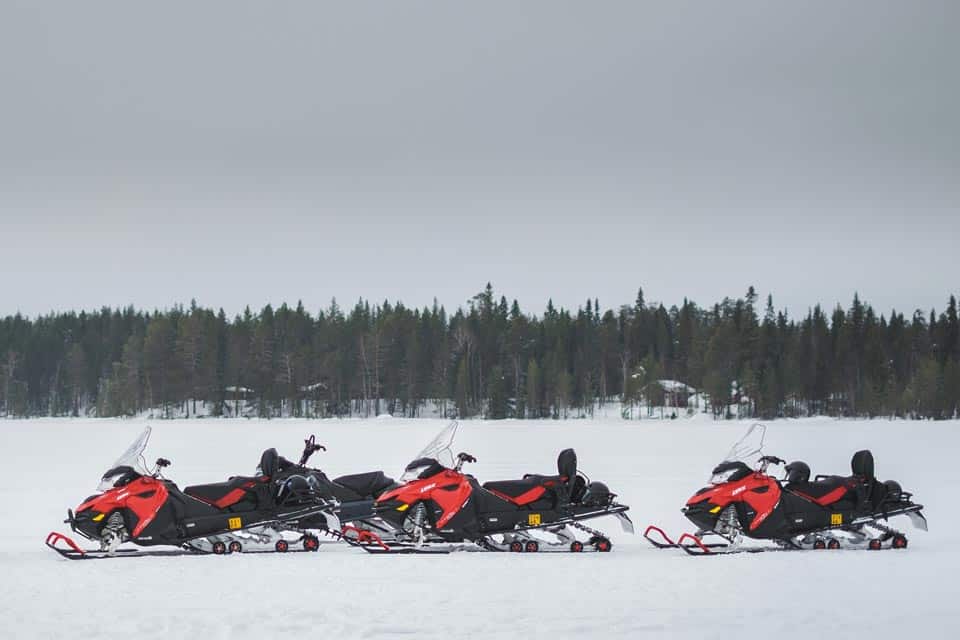 Want an exciting adventure through the Tatra Mountains? Visit places that aren't reachable by foot in the winter? Then hop on a snowmobile tour!
Snowmobiles are a great way to explore the frozen landscapes in Zakopane. Admire the wonderful winter scenery as you speed your way through the thick snow. Breathe in the crispy mountain air that will wake you up like a shot of espresso!
We recommend going with Snowdoo Adventure tour company if you are interested in a snowmobile tour. They are the most experienced and oldest snowmobile company in Zakopane.
19. Enjoy A Sleigh Ride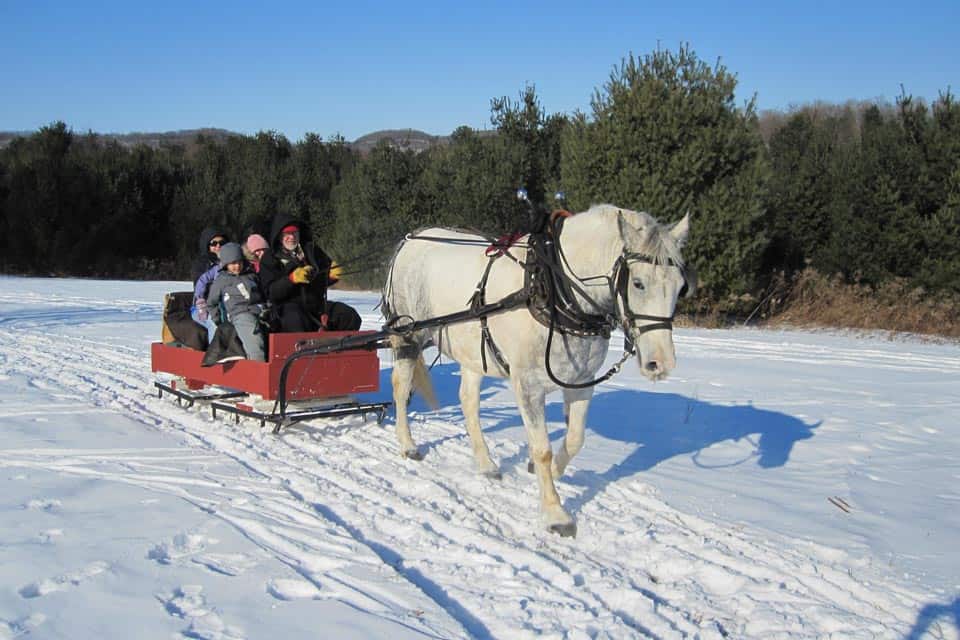 Another popular winter activity in Zakopane is to enjoy a sleigh ride. Similar to the snowmobile, it is an excellent way to traverse through the wintry landscapes and admire the stunning views.
In fact, it might be a better option for those that don't prefer the extra adrenaline, as you have a driver that will ensure your safety.
There are two types of sleigh rides in Zakopane: husky sleigh rides and horse sleigh rides!
Where To Stay In Zakopane, Poland
Best Hostel In Zakopane – Hostel 1902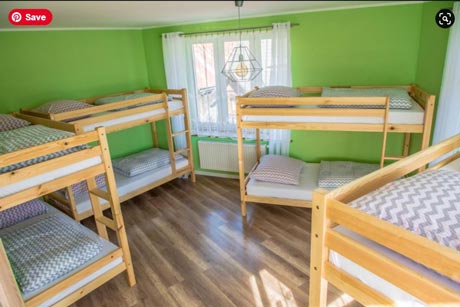 Traveling to Zakopane on a budget? Worry not.

Hostel 1902 is one of the most affordable hostels in Zakopane. Unlike most budget accommodations that can be unclean and badly equipped, Hostel 1902 is clean, has nice bathrooms, and is located in the center of Zakopane!

Guests are free to use the kitchen and are provided with their own individual locker, so safety is not a concern here. The balcony also offers some incredible views of the city!

If you don't fancy shared dormitory rooms, Hostel 1902 also offers private rooms for a lower cost than most traditional hotels in Zakopane!
Best Airbnb In Zakopane – Apartment Bystry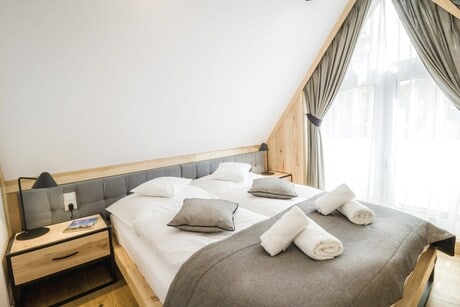 (Images Courtesy of Airbnb)

Not sure where to stay in Zakopane? Why not stay at one of the cozy Airbnbs in Zakopane? Many short-term rental homes are available in Zakopane, perfect for travelers looking for a home away from home.

While there are many great places to pick from, Apartment Bystry is one of the best. This 2-bedroom Airbnb can accommodate a maximum of 4 guests, perfect for anyone traveling as a family or couples that prefer the extra space.

When you are not soaking your aching limbs in its relaxing bathtub, sit out by the terrace and enjoy the sound of the trickling stream. Better yet, lounge on the comfortable sofa as you enjoy a cup of coffee from the coffee machine.

Our favorite feature of this Zakopane Airbnb is the interior decor. Decorated with photos of the regional area of Zakopane, it adds an irresistible rustic charm!
Best Hotel In Zakopane- Aries Hotel & SPA Zakopane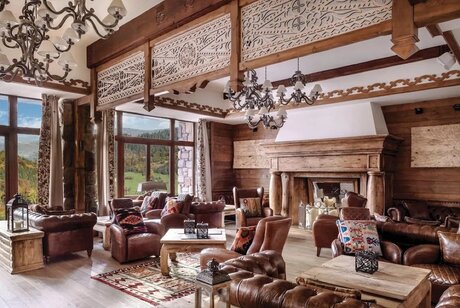 Though there are many hotels in Zakopane, none of them are as luxurious and charming as Aries Hotel & SPA Zakopane.

A 5-minute away from Zakopane Main Street, this 5-star hotel in Zakopane is within walking distance from the best attractions in Zakopane. Though if you are staying at the Aries Hotel & SPA Zakopane, you might not want to step out of your hotel!

Featuring traditional elements of a Polish mountain house, each room oozes rustic charm. Staying in Aries Hotel & SPA Zakopane is like stepping into a machine where guests can admire the unique architecture.

When you are not lounging in your cozy room, come enjoy the hotel's incredible amenities. Relax your body in the jacuzzi or sauna. Go for a swim in their spacious indoor swimming pool. Or work up a sweat at the fitness center!

But don't forget to replenish yourself with the buffet-style breakfast in the morning!
Visiting Zakopane FAQs
How to get to Zakopane?
Unfortunately, Zakopane does not have its own airport. So the best way to get there is to fly to Krakow's airport, and then take a bus from Kraków Glowny station. The journey takes about 2 hours!
When is the best time to visit Zakopane?
As you can see from our guide, Zakopane is an all-year-round destination. Visit in the summer and you can enjoy excellent hiking opportunities and incredible experiences in nature. Visit in the winter and you can explore the winter sports the Tatras Mountains are known in the day and wind down with a cup of Polish mulled wine at night!
Like this post? Don't forget to save it on Pinterest!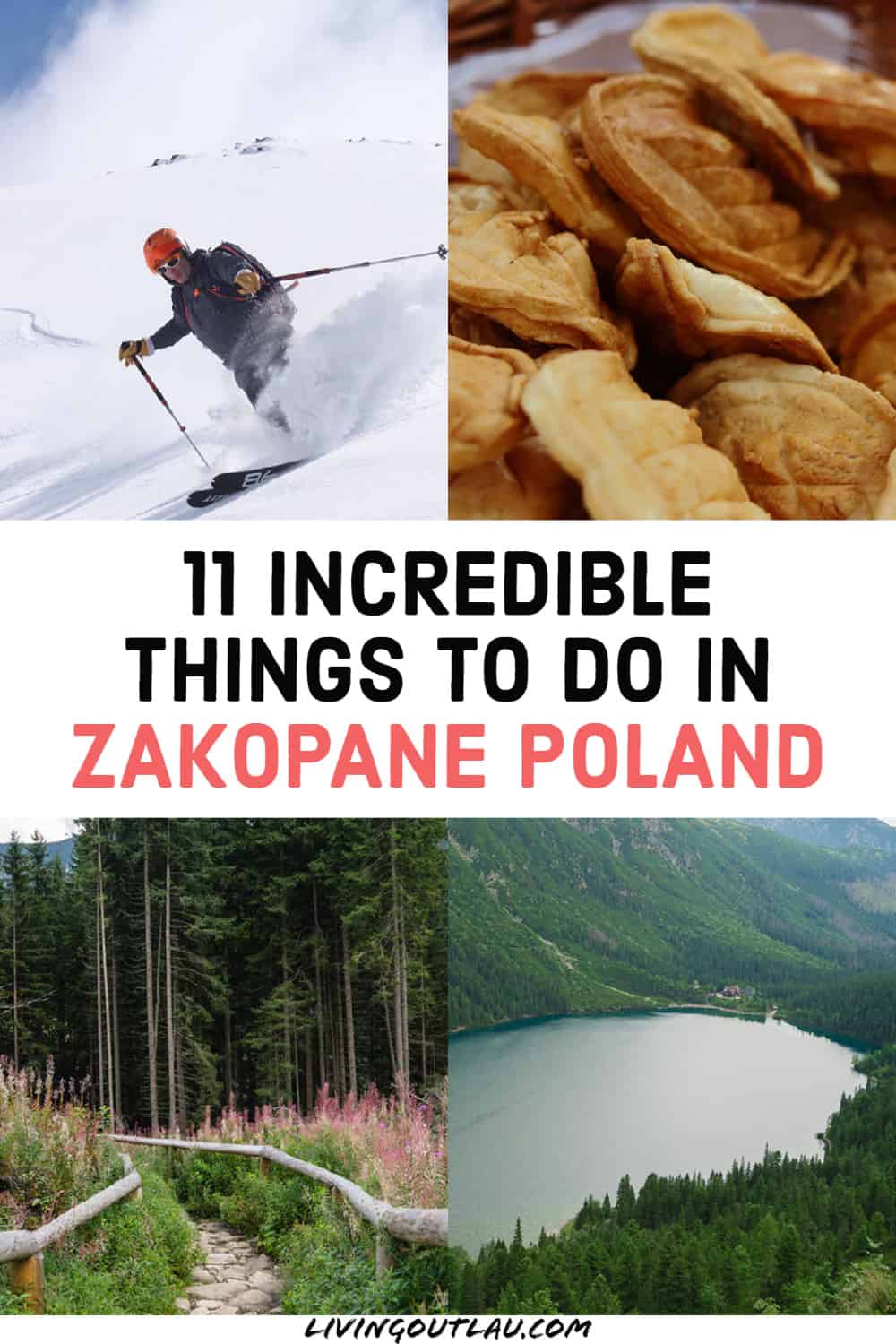 If you weren't sure what to do in Zakopane, we hope you are now! We hope our guide has helped you plan your trip to Zakopane!

Have a question? Let us know in the comments!
Disclaimer: Some of the links above are affiliate links. That means if you book or make a purchase through the links, we will earn a small commission at no extra cost to you! The money will help run this site! Thank you!