Not sure what Poland is known for? Worry not.
Generally speaking, Poland is known for the former Pope John II, the solemn Auschwitz-Birkenau museum, and being the birthplace of the delicious pierogis. It is one of the oldest countries in the world with a rich history, especially for World War II. Geographically the country has various terrains from the pristine Tatra Mountains to the Baltic Sea.
But that isn't all! Situated in central Europe, the country has influences from its neighboring countries. The result is a unique and diverse country quite different than any other in the world.
That is why we have written this article on the 21 things Poland is famous for, so you can learn more about one of our favorite countries in the world!
---
What Is Poland Known For?
1. Pope John Paul II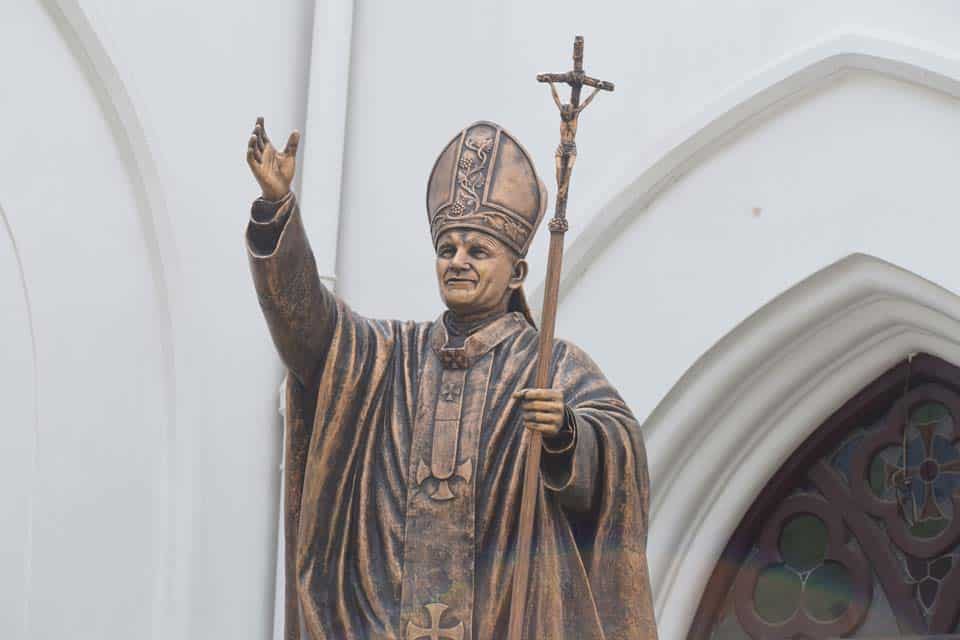 Poland is one of the most religious countries in Europe, with many Poles adhering to Christianity. Therefore it's not surprising that one of the most well-known popes was Polish. Pope John Paul II, elected in 1978, was the first non-Italian pope since 1523.
Pope John Paul II is remembered fondly in Europe for his successful efforts to end communism. He is one of the most famous people from Poland, as evidenced by statues and museums commemorating him in Warsaw and Krakow.
2. Start of World War II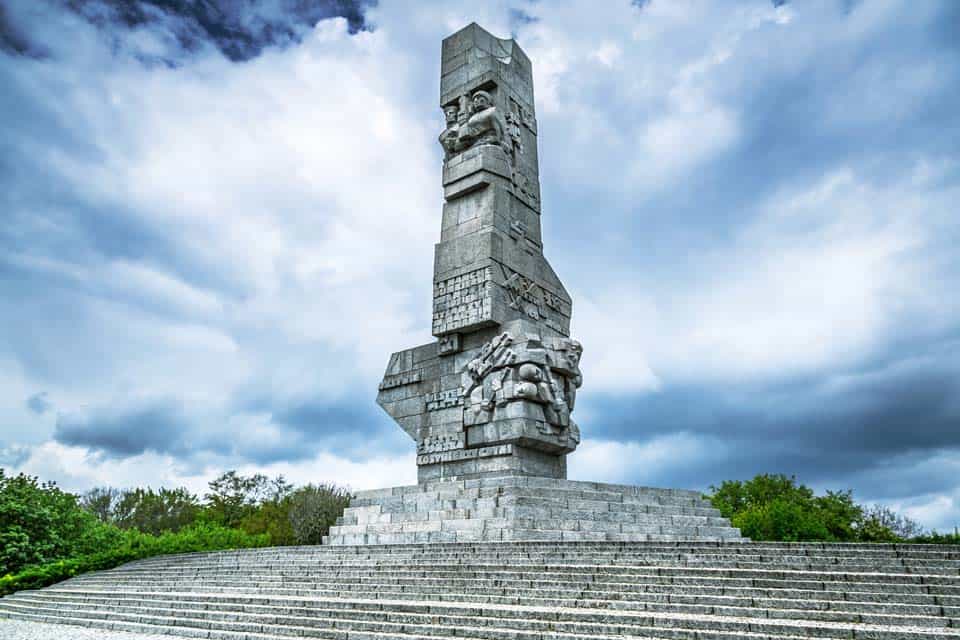 Although a less cheery claim to fame, the initiation of World War II is a significant facet of Polish history and one that the country is most known for historically.
The Battle of Westerplatte marked the first German attack and success during World War II. German troops first invaded the northern coastal town of Gdansk (formerly the Free City of Danzig) on September 1st, 1939. This advance drove Great Britain and France to declare war on Germany on September 3rd.
From this first attack began the biggest and deadliest war in history that stretched over six years, involving over thirty countries.
3. Auschwitz-Birkenau Museum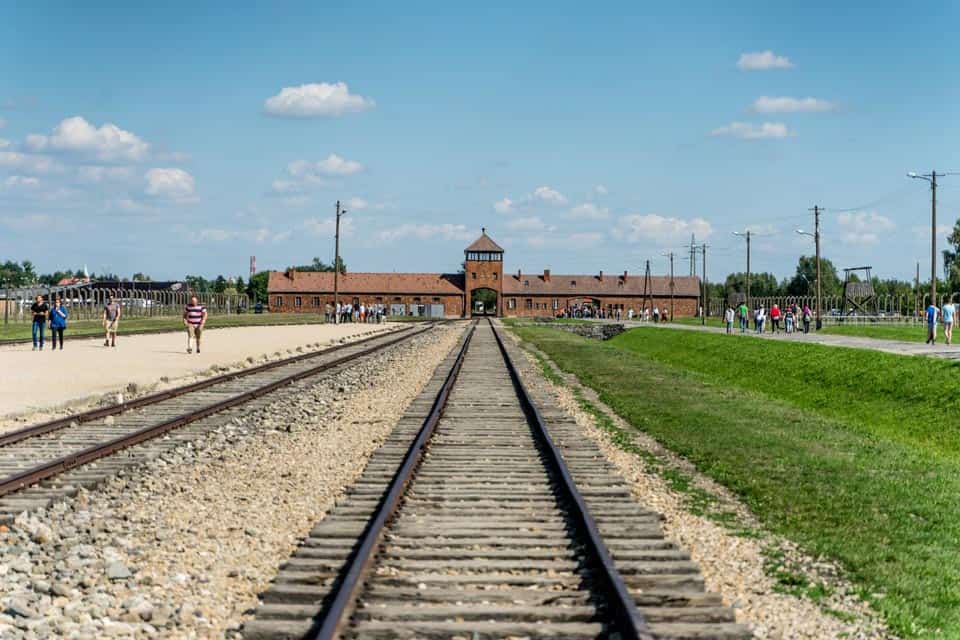 The Auschwitz and Birkenau Memorial and Museum is one of Poland's most famous tourist attractions due to the site's significance during the war. Auschwitz was the largest German Nazi concentration camp, with over 1.1 million people losing their lives there during the war.
Educational information is scattered throughout the concentration camp, allowing you to explore the site while learning how it operates.
You can visit the Auschwitz-Birkenau Museum and Memorial for free without a tour. However, the guided tours incorporate valuable additional information, and the guides can answer the questions you will inevitably have.
The site is so large it can be overwhelming, so we recommend booking a guided tour from Krakow.
4. Gdansk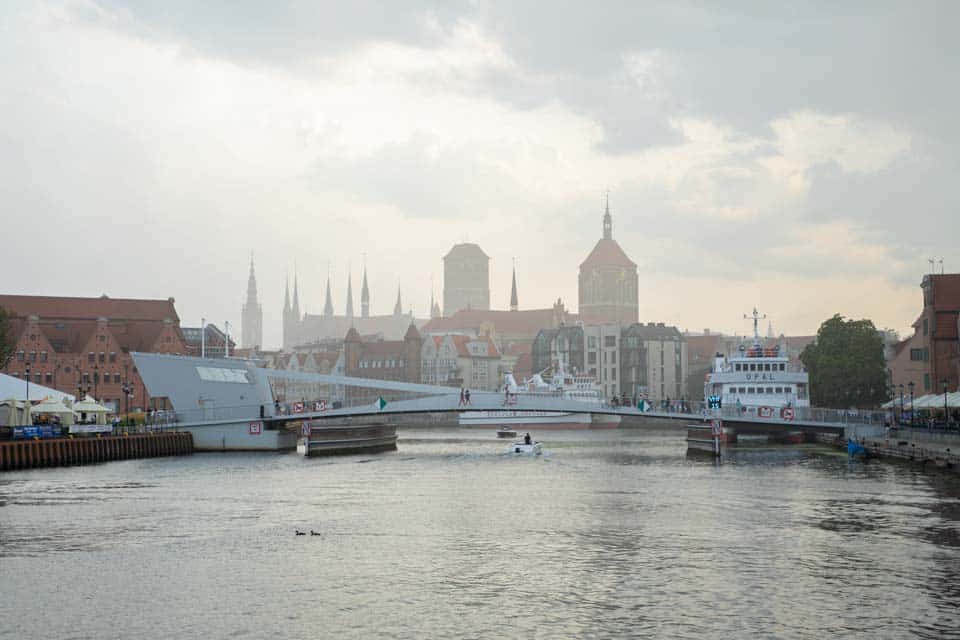 Situated on the Baltic sea, this port city is one of the country's most underrated places to visit. It was founded by the Teutonic Knights in 1226 as a fortress to control the mouth of the Vistula River. The city quickly became an important commercial center and port, making it one of the richest cities in the region.
Nowadays, visitors can see evidence of its affluence in its gorgeous buildings. Stroll through its charming streets and you'll find plenty of historical beauty – from statues to old entrances. Of course, all of this is to be enjoyed with a seaside backdrop; what more could you want?
Gdansk is also conveniently located near several other famous attractions in Poland such as Sopot, Stutthof concentration camp, or Malbork castle, making it the perfect base for your day trips. It is also one of the few places you can go swimming in Poland, so Gdnask becomes quite popular during the summer!
5. Tatra National Park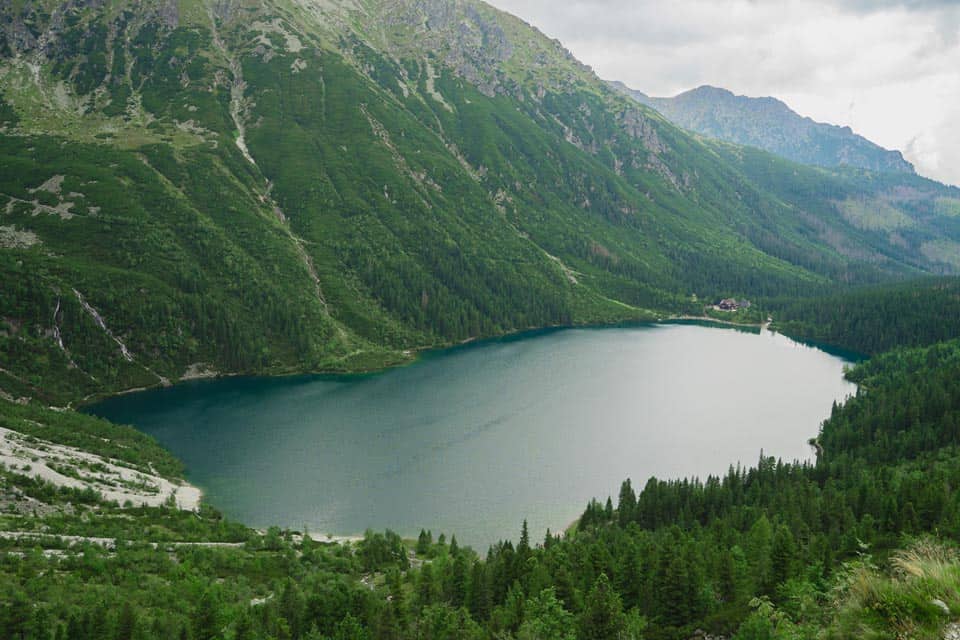 The Tatra mountains create a shared border between Poland and Slovakia, spanning over 200 sq-km, with peaks as high as 2501 meters (Rysy). The park is divided in half between the neighboring nations and are technically separate national parks under the same name.
The Tatra National Park has been recognized by CNN as one of the best parks to visit in the world. With towering snow-capped mountains, glittering glacial lakes, alpine huts and over 170 hiking trails to choose from, the Tatra Mountains have it all. 
The best way to explore the Tatra National Park is by staying in the ski resort town of Zakopane. During the winter, visitors have access to tons of ski resorts in the area. And in the summer, there are plenty of things to do in Zakopane – from camping to hiking and discovering Morskie Oko, the biggest lake in the Polish national park.
6. Pierogis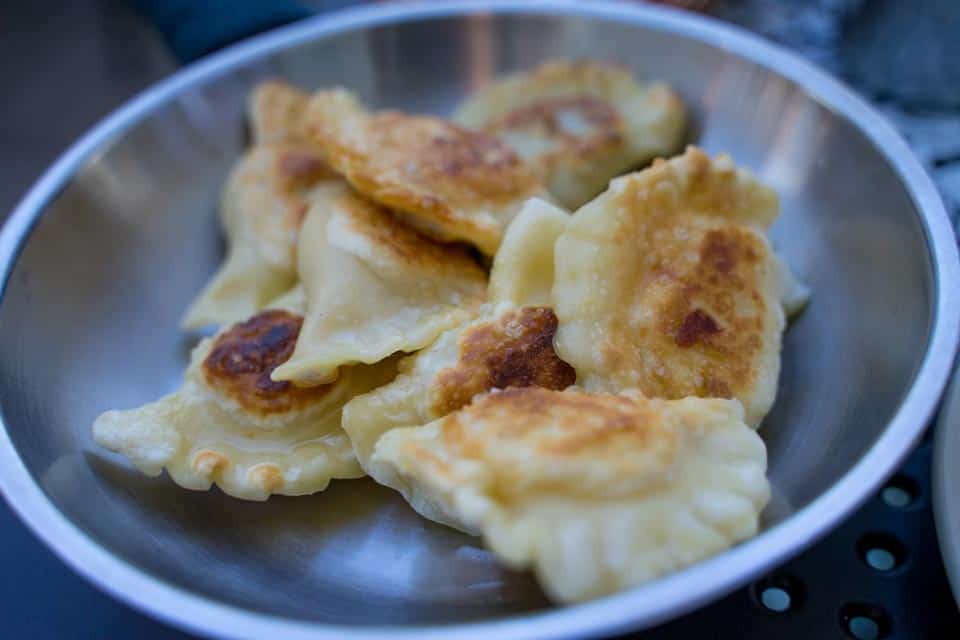 Without a doubt, the most famous food from Poland is pierogi, traditional Polish dumplings that can be sweet or savory. The unleavened dough is wrapped around a filling that can be made from potato, cheese, sauerkraut, meat or fruit. They are usually topped with sour cream, fried onions, or both if you are lucky.
Pierogis are the food of the polish people and even used to be considered peasant food. You can find pierogis at restaurants, supermarkets and food stalls all year round.
With the many filling options, there's a Pierogis for everyone. They're unpretentiously delicious and worth giving a try!
7. Malbork Castle, The Biggest Castle In The World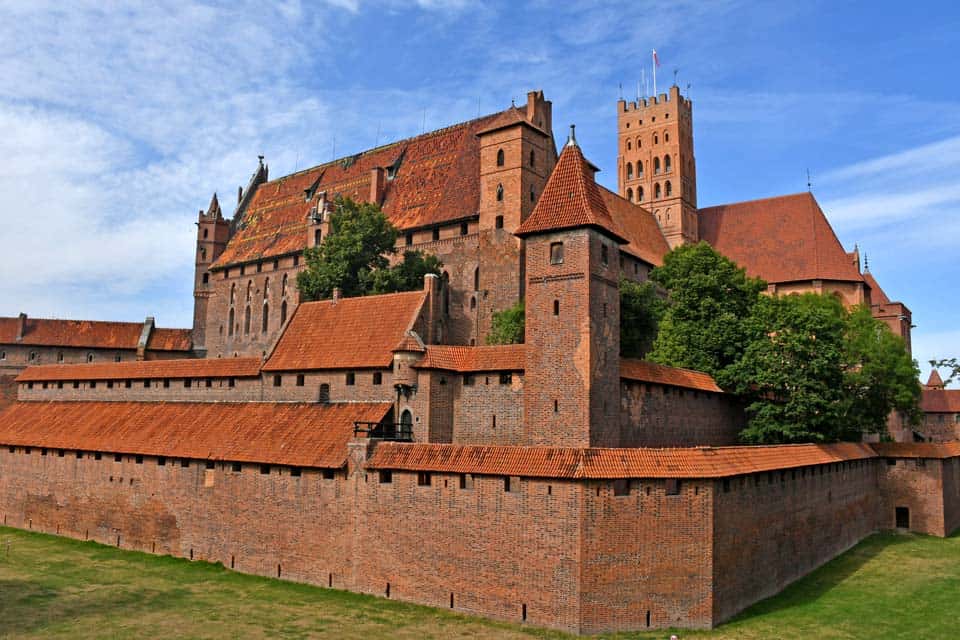 Malbork castle is a 13th-century fortress near the town of Malbork, in northern Poland. The castle is impressive for several reasons, one of which is its title as the largest castle in the world. Malbork Castle sprawls over 52 acres and comprises three separate castles.
This UNESCO World Heritage Site is a short 45-minute drive or train ride from Gdansk and is worth the journey to enjoy endless photo opportunities to act as the king or queen of this legendary castle.
8. Marie Curie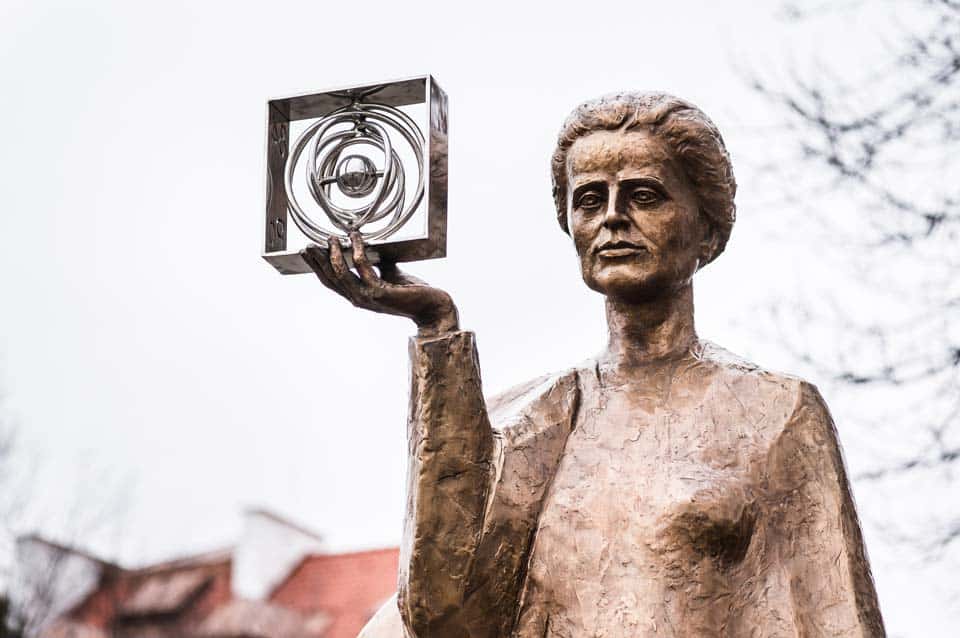 Marie Curie is another famous name to come out of Poland, one that many of us have heard of, but perhaps don't know why.
Curie was the first female recipient of a Nobel prize in 1911 and is the only female to receive two Nobel prizes. She was born in Warsaw and initially studied there, but later moved to France for further education.
Marie Curie became a high-level physicist and chemist who pioneered the way for research on radioactivity, even discovering the elements polonium and radium.
Curie also saved lives in WWI, as she discovered how electromagnetic radiation x-rays could help doctors locate bullets and shrapnel in soldiers and remove them. Undoubtedly, she was an impressive woman and arguably the most well-known female from Poland.
9. Warsaw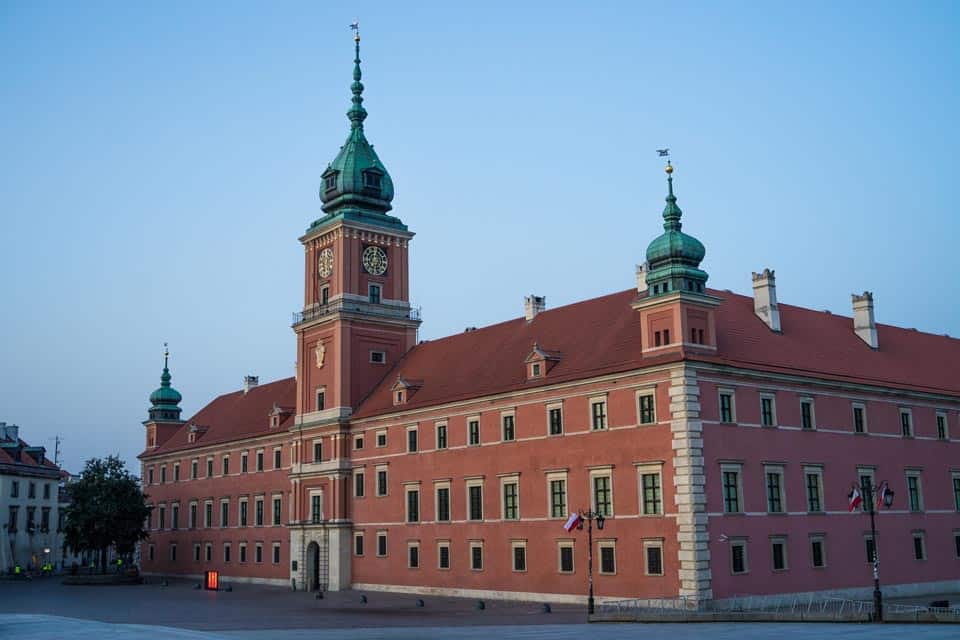 Perhaps the most famous city in Poland is Warsaw, the capital of the country. It is sometimes called the new Berlin due to its vibrant culture and varied selection of bars, restaurants and alternative clubs.
The eclectic city is worth visiting to enjoy its old streets and squares, the array of museums; the local food; and edgy nightlife.
With over 42 museums, it's easy to learn about the history of Poland. Some of our favorite ones are:
POLIN Museum of the History of Polish Jews
Warsaw Uprising Museum
Museum of Warsaw
Read More: 1 Day Warsaw Itinerary – The Best of Warsaw
10. Wieliczka Salt Mine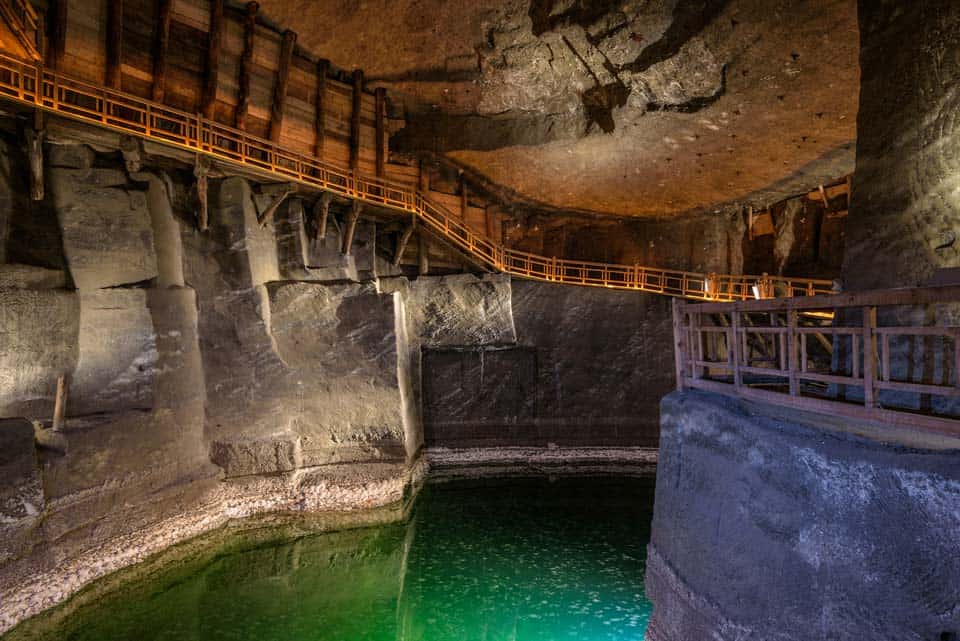 Located within the metropolitan area of Krakow, the Wieliczka Salt Mine is one of the world's oldest salt mines.
The mine is 327 meters deep and has passages extending as far as 178 miles long. The impressive structure was excavated in the 13th century and produced household table salt until 2007.
The site is a UNESCO World Heritage Site and an official Polish Historic Monument. Exploring the cave is an immersive experience for anyone of any age, with stunning chapels and statues carved into the walls, interactive displays and educational sections to understand the history of mining and its geology. 
11. Milk Bars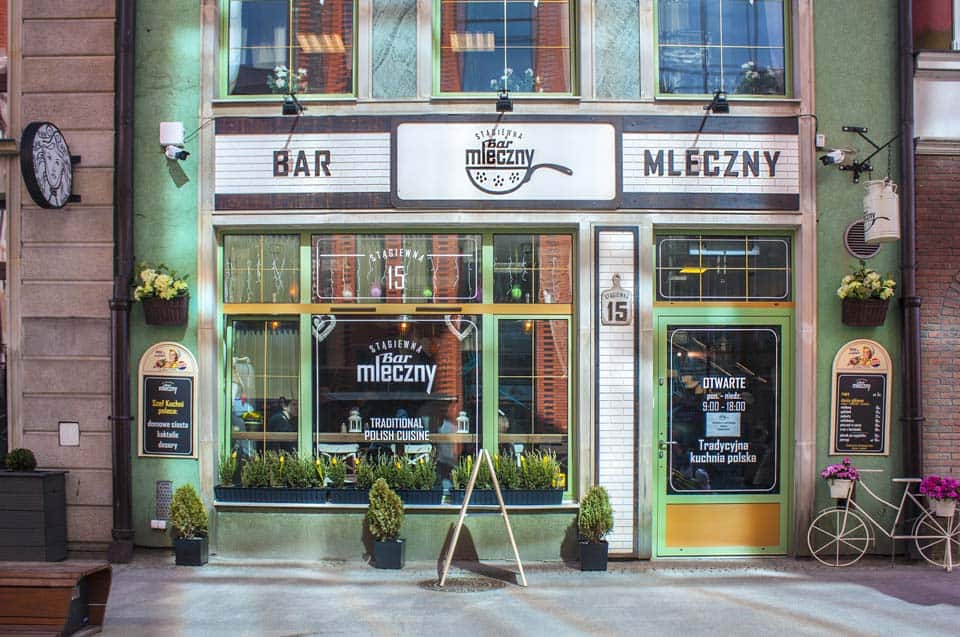 Although the name may be off-putting to lactose-intolerant tourists, milk bars have little to do with cows and their produce. Instead, milk bars, or bar mleczny, are traditional polish eateries offering canteen-style dining.
The establishments sprang up during the polish communist era, providing simple meals for minimal cost.
Visiting a milk bar is a great way to sample some traditional Polish cuisine in a relaxed setting, at an extremely affordable price, even costing as little as a dollar for a meal.
12. Polish Vodka
Although vodka can be found worldwide, Poland is one of the few countries that often serve their vodka neat, a.k.a without ice, water or mixer.
Vodka, or 'wodka' in Polish, originated from North and Eastern Europe, with mentions of it as early as 1405.
The spirit was initially used for medicinal purposes, but locals soon got a taste for the stuff and began refining the process to make the vodka we know today. Although it's not to everyone's taste, Polish vodka is said to be some of the best in the world.
13. Frederic Chopin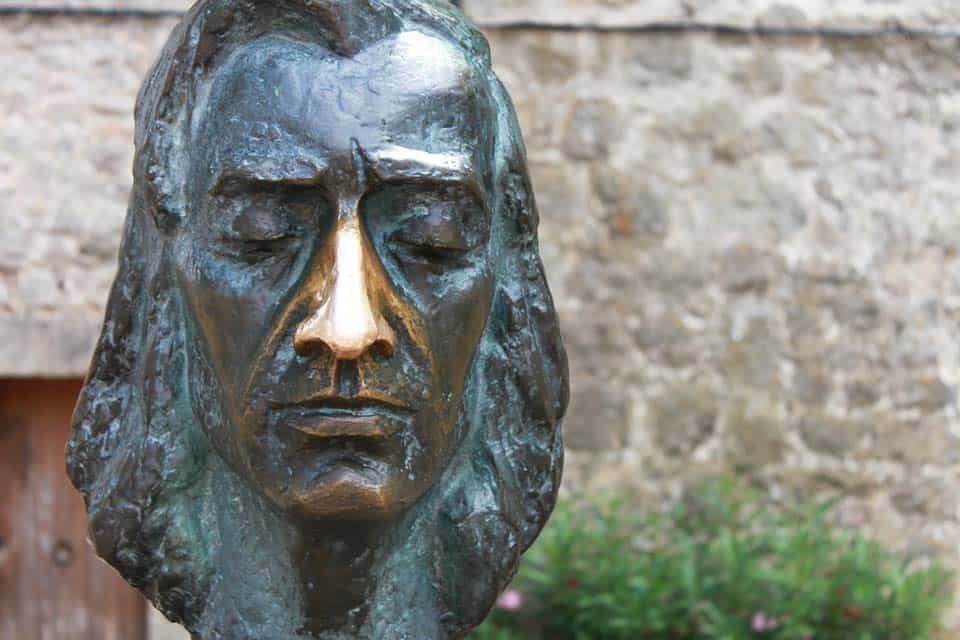 Frederic Francois Chopin was a Polish composer and pianist. Initially a child prodigy from Warsaw, Chopin primarily created solo piano pieces and has received worldwide praise for his poetic genius.
His fame status, pioneering work, high-profile love life and early death made Chopin a true symbol of the Romantic era. Biographies, films and statues can be found in his honor, including the Fryderyk Chopin Institute in Warsaw, promoting his life and works.
14. Krakow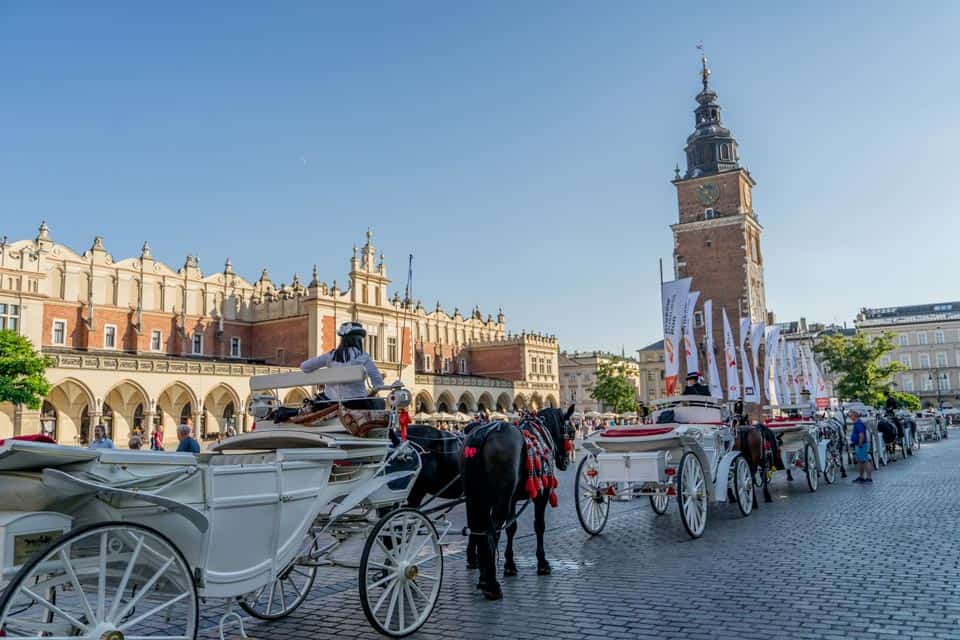 As the former capital of Poland, Krakow is one of the country's most popular tourist destinations.
The city is one of the few that wasn't destroyed during WWII and maintains some of the country's most beautiful historic architecture. Krakow provides a picture-perfect getaway for any holidaymaker, with many bars, restaurants, clubs and castles to enjoy.
The historic city is packed with charm, ancient architecture and, of course, history. For example, Wawel castle is an eclectic medieval castle built in the 16th century. The castle is Poland's first UNESCO World Heritage Site and has always held great significance to Polish people.
Read More: Krakow 2-Day Itinerary – The Best of Krakow
15. Amber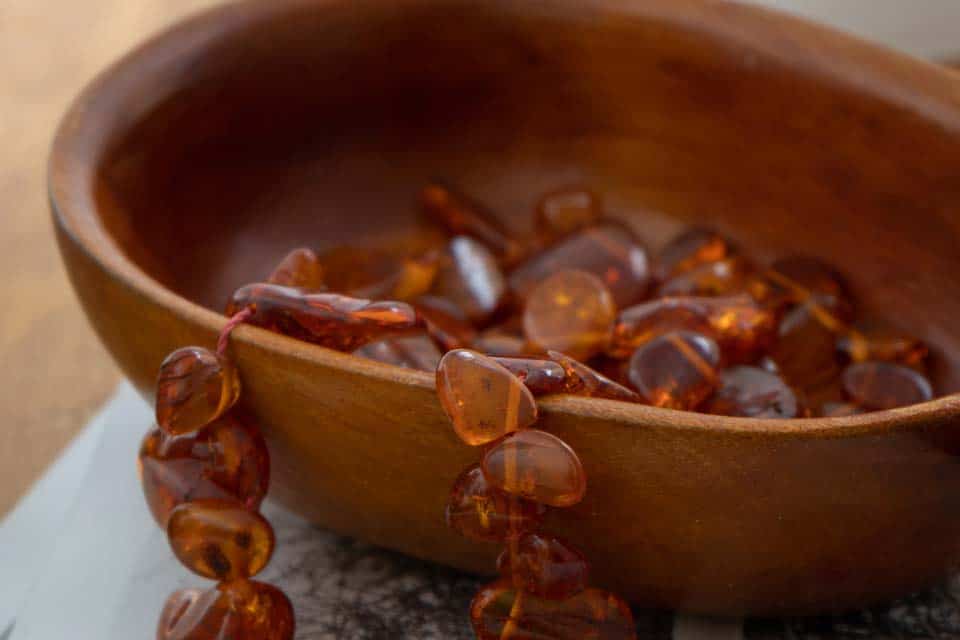 Poland is known as one of the biggest exporters of amber, the gorgeous golden gem often found in jewelry and art. Amber is, in short, formed through the process of trees producing resin, which fossilizes into what we know today as amber.
Amber is precious to the people of Poland, even being known as 'The Gold of the North or the 'Gem of the Baltic', as amber was washed up on the Baltic coasts.
You can find beautiful handcrafted pieces of amber jewelry, gems and furniture all over Poland, particularly in Gdansk's Old Town, where the artisans have worked with amber for centuries.
If you are looking for unique souvenirs from Poland, consider getting some amber!
16. Białowieża Forest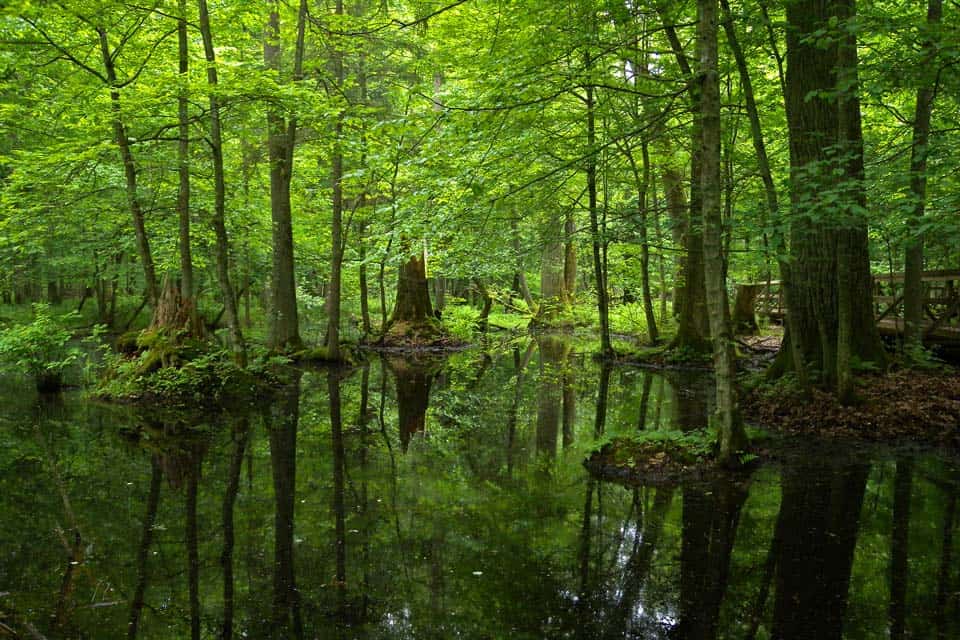 The Białowieża Forest is yet another World Heritage site and the last ancient European forest. And as an ancient forest, the region is somewhat of an ecosystem time capsule of what the natural areas of Europe would have looked like in prehistoric times.
The forest is blooming with diversity, with flora and fauna stretching out for hundreds of square kilometres. For example, 900 free-roaming European bison inhabit the region, making up almost 25% of the total bison population worldwide.
The region also holds over 2000 bodies of water, making it one of Europe's great lake districts and a great place to go for a dip or kayak adventure.
17. The Witcher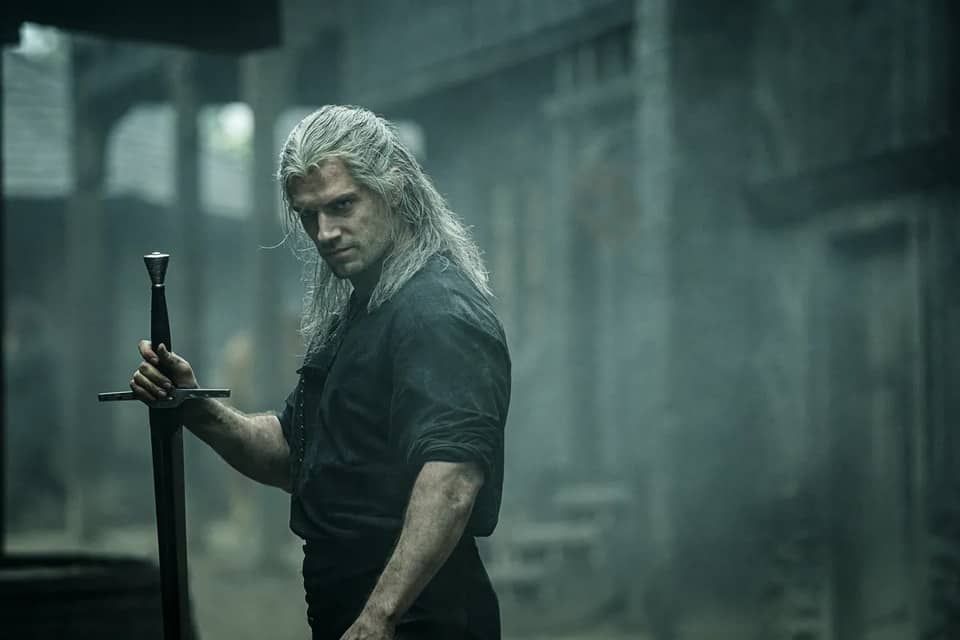 You may have already heard of, or even read, the book series The Witcher, a series of six fantasy novels written by the Polish-born Andrzej Sapkowski.
The books have been a raging success in Poland and the rest of Europe, selling over 15 million copies.
Fun Fact: Spakowski based The Witcher on a Polish fairy tale and entered it into a short story competition where he only placed third. Although we're sure the judges will regret that decision now. 
The books have since been made into a television series on Netflix. The Franchise is ultimately regarded as Poland's most successful international brand.
18. Bigos
The hearty and wholesome dish, bigos, is often found at Polish Milk Bars. The dish, translated as 'hunter's stew', is comprised of chopped meat of any kind, stewed with sauerkraut and shredded fresh cabbage.
The comforting stew originates from Poland but is also popular in neighboring nations, such as Lithuania and Belarus.
The more meat in a bigos dish, the better. Pork, chicken, goose, turkey, beef, you name it; the Polish will stew it. The stew can be served with a side of bread or, if you're lucky, inside a puff pastry shell or bread bowl.
19. Nicolaus Copernicus
Although Nicolaus Copernicus may not be a name you've heard of, you will have heard of his scientific theories.
Copernicus (1473- 1543) was a mathematician and astronomer who formulated the first model of the universe that placed the Sun at its center, not the Earth.
Copernicus was an intellect on all counts, with a doctorate in canon law, and was an accomplished polygon, polymath, physician, governor and economist. His success wasn't limited to space, he also developed a quantity theory of money, a principal concept that's valued in economics to this day.
20. Kiełbasa
If you've ever been to a Polish supermarket, you will quickly be able to glean their feelings about sausages. Spoiler alert: they really, really like sausages.
Kielbasa is a bracket term that is any meat sausage from Poland. The name has been adopted in American English, usually referring to U-shaped smoked sausages made of pork.
Kielbasa is common in many dishes, such as soup, bean dishes and stews, and simple platters of fried kielbasa topped with fried onions. They're pretty delicious.
21. Solidarity, Polish Trade Union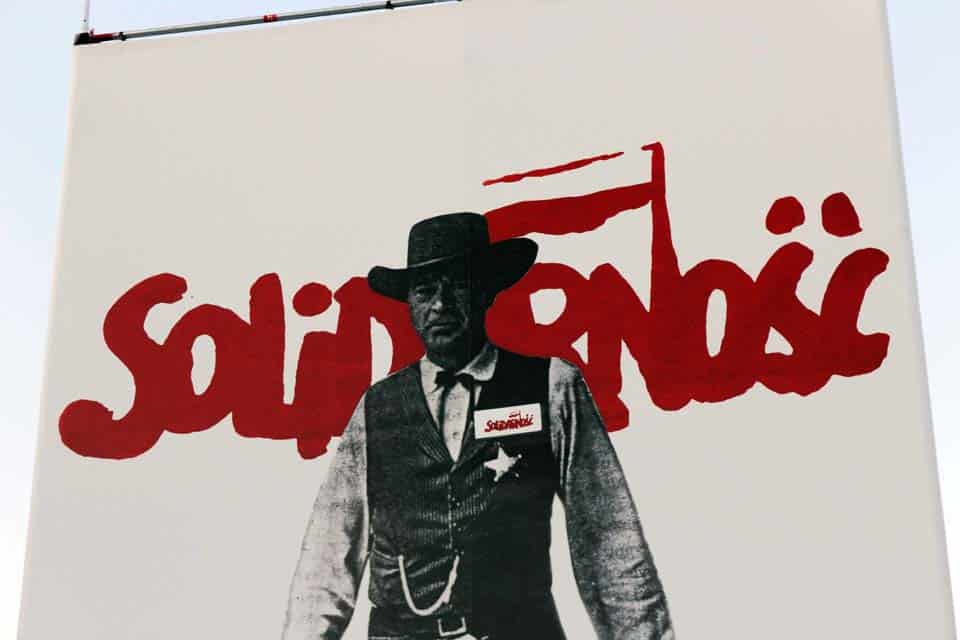 The 'Solidaronsc', or 'Solidarity' movement, was founded in 1980 and was the first independent union recognized by the Polish government. It was a highly successful union, with 10 million members, the largest union membership in the world.
Solidarity was initially organized as an industrial union, which grew into an anti-authoritarian social movement, campaigning for workers' rights and social change.
The union challenged the communist-ruled Eastern bloc, eventually achieving a peaceful end to Polish Communist rule in 1989. The movement spread ideas of anti-communism, and weakened the Communist governments throughout the Eastern Bloc.
---
Poland Most Famous FAQs
What Is Poland Known For Economically?
For years, Poland's economy has been dominated by three sectors – manufacturing, agriculture and mining. These three categories contribute a substantial portion of the country's GDP.
What Are Some Interesting Facts About Poland?
There are many interesting facts about Poland. Here are some of the best ones:
1. Poland is home to the largest castle in the world measured by land area.
2. Poland is home to the first upside down house in the world, and it is located in the small village of Szymbark.
3. Warsaw was nearly completed destroyed during World War II. It is estimated that only around 10 percent of the buildings remained by January 1945.
---
If you were curious about what Poland was famous for, it turns out, the answer is very long- Poland has a lot to shout about! From the breathtaking heights of the High Tatra mountains to the rich history scattered all over the nation, Poland has something for everyone, including you!
Disclaimer: Some of the links above are affiliate links. That means if you book or make a purchase through the links, we will earn a small commission at no extra cost to you! The money will help run this site! Thank you!