Not sure what to do in the Yucatan Peninsula? Worry not.
The Yucatán Peninsula in Mexico is famous all over the world for its natural beauty, hidden cenotes (natural sinkholes), lush-green forests, historic Mayan ruins, and, of course, gorgeous beaches.
Spanning a total of 76,300 square miles (197,600 square km), there is an abundance of incredible things to do in the Yucatan Peninsula. That is why we have written this post on some of the best places in the Yucatan to see.
Without further ado, here are 20 of the best attractions in the Yucatan Peninsula!
---
What Are The Best Things To Do In Yucatan Peninsula?
1. Visit Merida, The Capital of the Yucatán Peninsula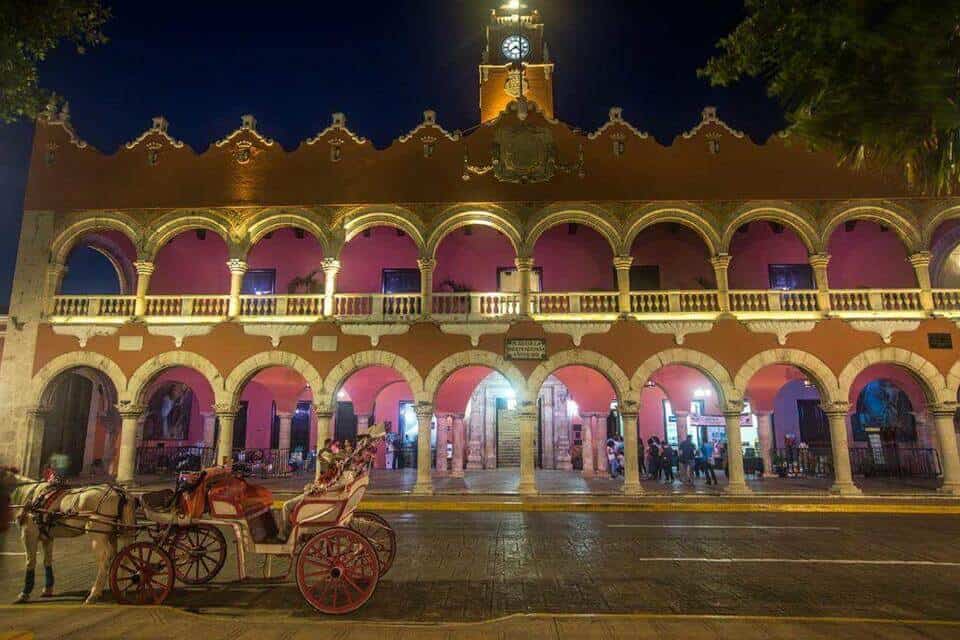 You cannot visit the Yucatán Peninsula and miss out on the spectacular city of Merida. Also known as Ciudad Blanca (White City), Merida is the largest city in the peninsula and is quickly becoming one of the hottest destinations for tourists. But also literally hot, especially in the summer. Just keep it in mind.
There are so many things to enjoy here that a summary just cannot do this city justice. You'll find plenty of art, festivals, architecture, cuisine, theatre, nightlife, and much more.
Best of all, it's one of the safest cities in the region, which means you can explore the whole city on foot to your heart's desire.
However, we recommend taking one of the guided tours in Merida to fully understand how it earned the title "American Capital of Culture" in 2017.
2. Spend A Few Days In Isla Holbox (Holbox Island)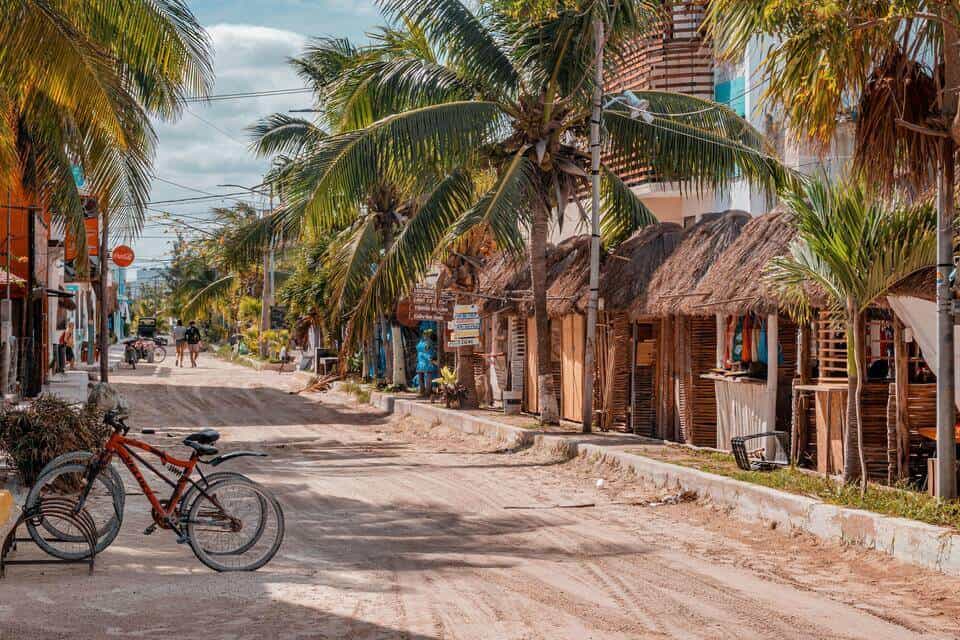 If you're looking to escape the busyness of Cancun, you'll love Isla Holbox. The crowds here aren't as crazy as some of the more popular destinations in the region, and this dreamy island still retains its low-key atmosphere.
You can recharge and relax here while enjoying beautiful beaches and delicious food.
You can also snorkel with whale sharks from May to July – one of the top things to do in Mexico! There aren't many places in the world where you can swim with gentle whale sharks, but Isla Holbox is one of them.
To get to Holbox you need to reach the small port town of Chiquilà – only 2 hours from Cancun and from there it's only 30 minutes ferry. The small town is car-free and you can move around either by golf carts or bikes, or you can just walk.
You will find some of the most beautiful beaches in Mexico on Isla Holbox, so don't forget to include them on your Mexico bucket list.
3. Explore The Off-The-Beaten-Path El Cuyo Beach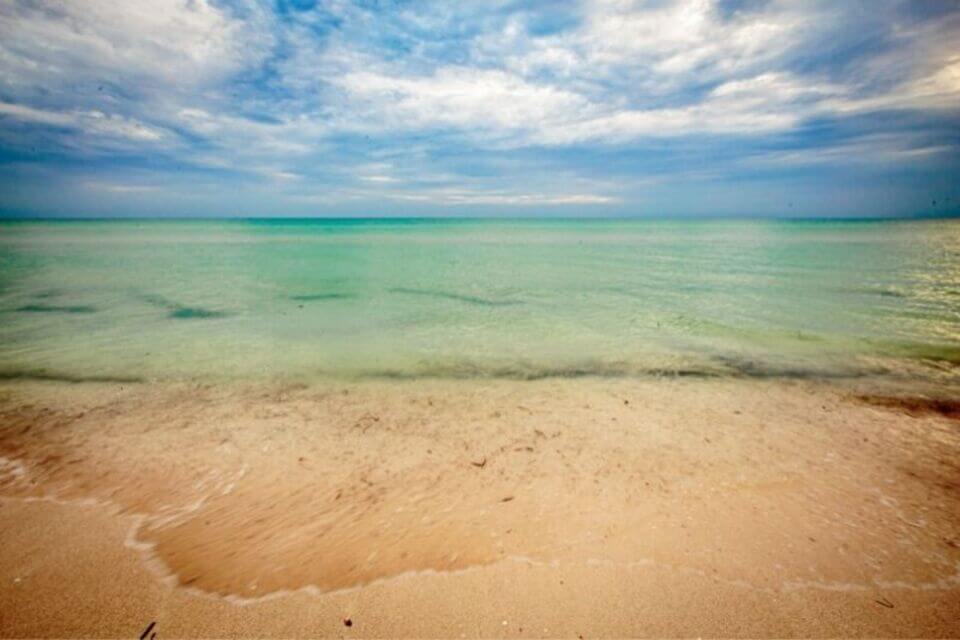 Unlike the beaches in Cancun or Tulum, El Cuyo is a tiny town on the Yucatan coast that doesn't receive a lot of visitors and is completely unspoiled.
Here you'll find miles and miles of deserted white beach washed by emerald-green and turquoise sea, that's just as beautiful as the Caribbean coast. Despite the remoteness and the laid-back atmosphere, the beach is extremely safe and lined with cute boutique hotels and a few restaurants.
It is the ultimate resort for kite surfers but it is becoming popular among many types of tourists that love the peaceful and quiet beach life.
El Cuyo is simply one of the best beaches in the Yucatan Peninsula.
4. Visit The Yellow Town of Izmal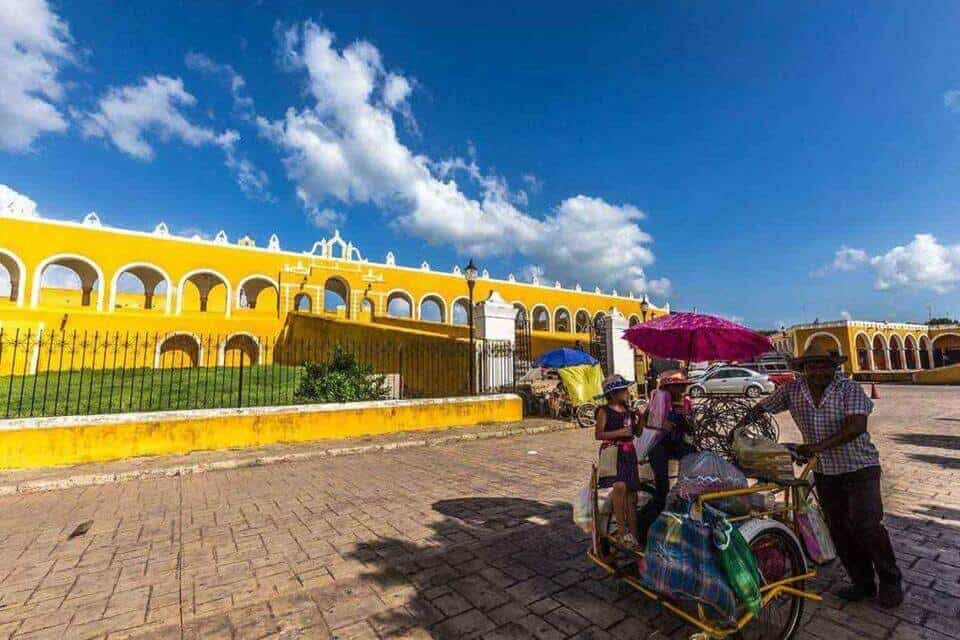 This quaint town of Izmal is filled with beautiful architecture, culture, and amazing history. The houses of the historical center as much as the old monastery, are painted in yellow, hence the name.
It's located between Merida and Valladolid and it definitely fits perfectly into your Yucatan itinerary.
5. Visit the Rio Lagartos Biosphere Reserve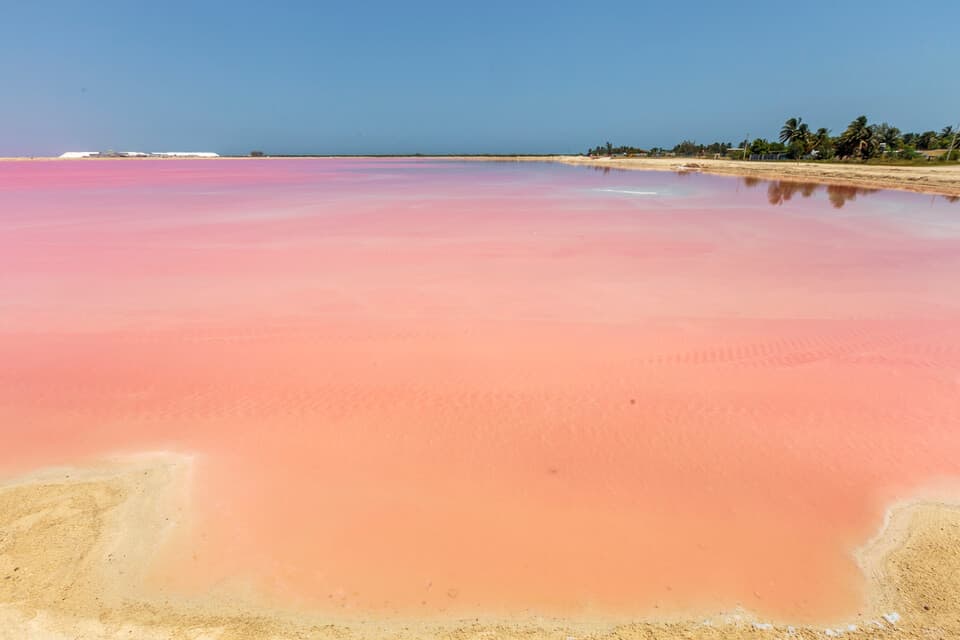 Rio Lagartos Biosphere Reserve is a UNESCO reserve in Mexico that is teeming with exotic wildlife, perhaps the most famous of which are the pink flamingos. A boat tour is the recommended way to explore this expansive sight.
The complete tour lasts about 3 to 5 hours, and, thanks to this being a protected area, you'll see sights here that you wouldn't normally see in the rest of the Yucatán Peninsula.
This reserve is perfect for those of you who are looking to escape the concrete jungles and relax in the sheer beauty of nature. Make sure to take the Mayan mud bath during your boat trip! It's very relaxing and will help you de-stress.
Make sure you include a stop at the Las Coloradas, the famous pink lakes.
6. Explore Tulum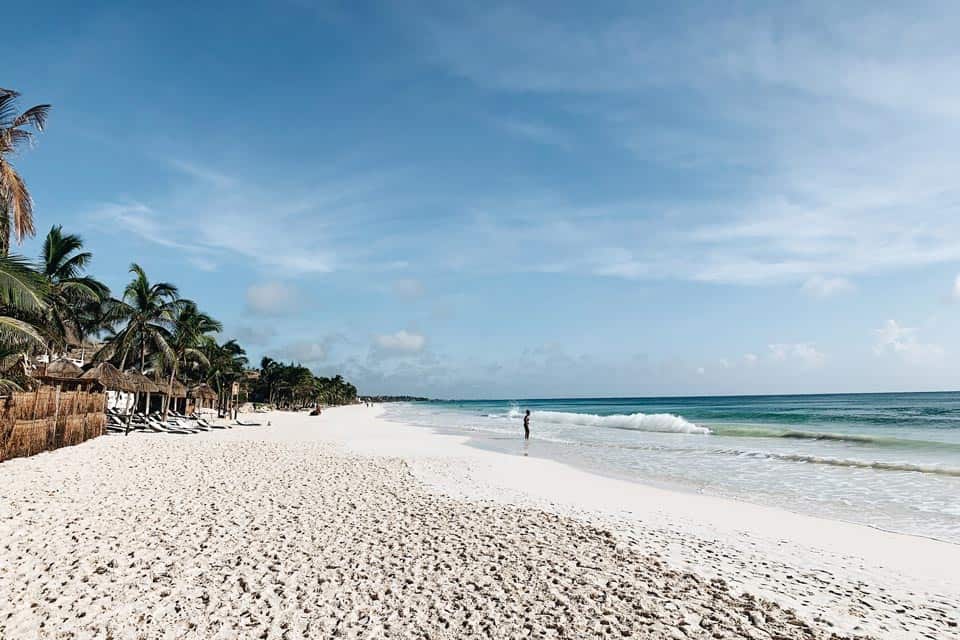 Tulum started off as a small, idyllic town on the shore of Maya Riviera. However, it has become a major tourism hub lately, to the point that thousands of tourists every year head to this region just with the intention of visiting Tulum.
Nowadays, visiting Tulum is one of the things you must do in the Riviera Maya.
Whether you like to relax and enjoy solitude or you're the type to party every day, Tulum has something for everyone.
Spend a day exploring the nearby Tulum cenotes, enjoy one of Tulum's picturesque beaches, discover one of the trendy spots in town, or stay in one of the beautiful hotels in Tulum.
Despite becoming such a major attraction, Tulum still retains a small-town charm that enchants many visitors.
7. Explore The Charming City of Valladolid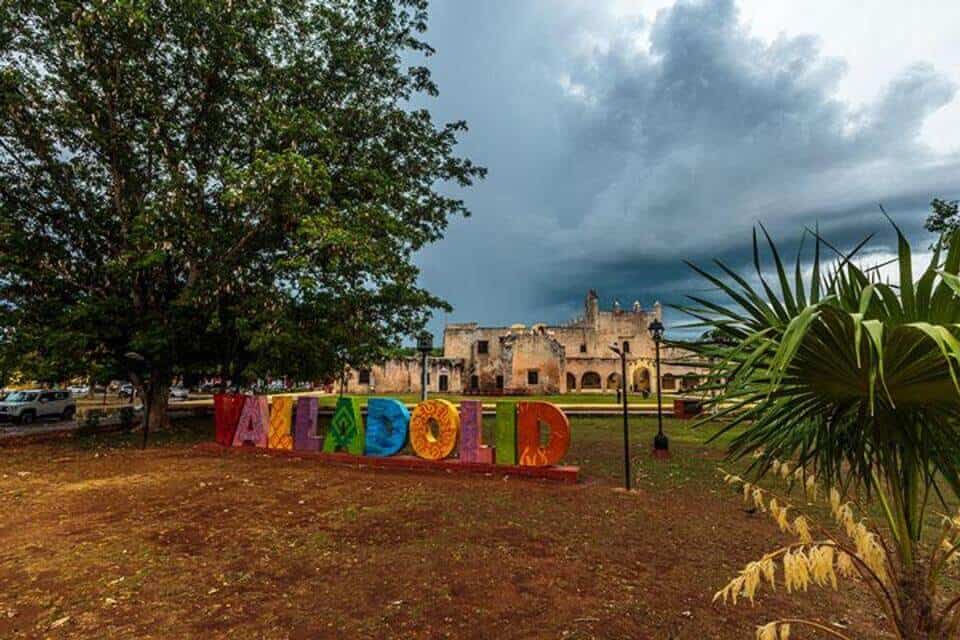 If you're going from Cancun to Merida by car or bus, you'll pass Valladolid halfway through the trip.
Most people take a day trip from Cancun or Tulum here, but, in my humble opinion, this city has enough to offer that you can spend a few days here. There are colonial-era buildings from the 16th century including historic European-style churches, several Mayan ruins in the vicinity, and Chichen-Itza to the west (more on that later).
In the center of town is Cenote Zaci, one of the coolest semi-open cenotes in Riviera Maya. Don't miss this attraction when you are in town.
Valladolid is perfectly safe to walk around in and I highly recommend you do so, because the architecture in this town is quite unique and worth exploring.
8. Visit A Cenote In Yucatan Peninsula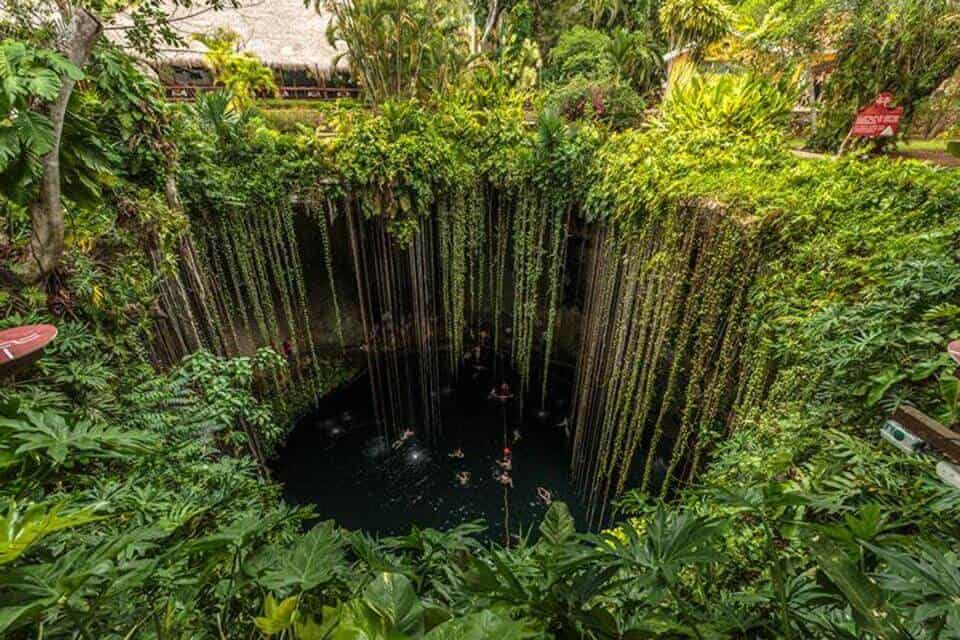 For those of you who are unaware, a cenote is a naturally occurring underground reservoir of water. The Yucatán Peninsula is dotted with these magical works of nature, to the point that you're never far from one.
They stay cool all year round and visiting them, especially during the summer months, is a very refreshing experience that you mustn't miss in the Yucatan Peninsula.
Most cenotes in Yucatan are available for swimming, except the ones that are sacred (such as the one near Chichen Itza). Snorkeling and diving are also popular activities in cenotes, as some of these cenotes are filled with small fishes and incredible cave formations such as stalactites and stalagmites.

Some of the cenotes we highly recommend visiting are Gran Cenote, Cenote Dos Ojos, and Cenote Ik Kil.
9. Party In Playa Del Carmen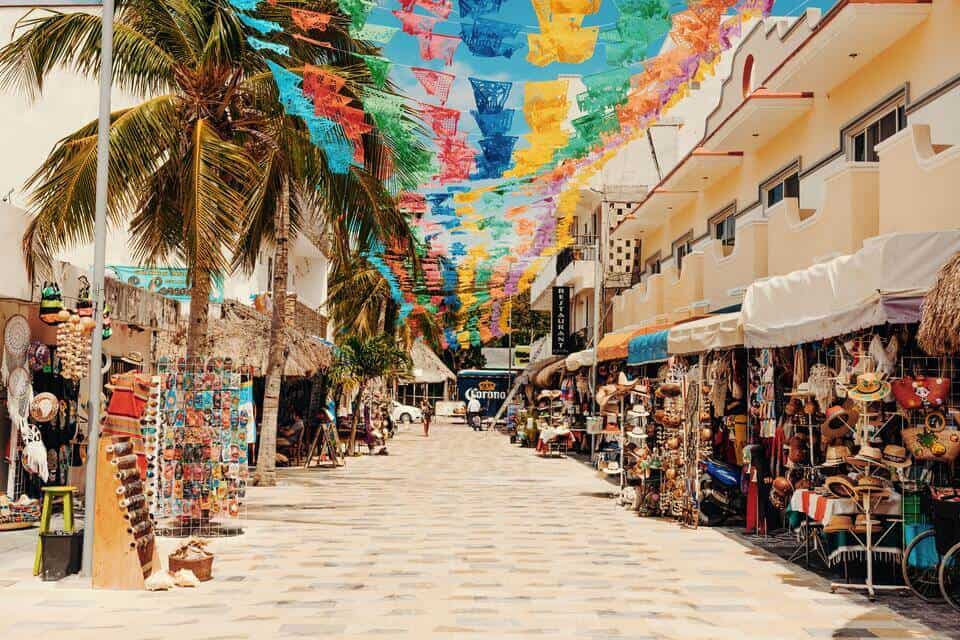 If you are someone that enjoys a wicked nightlife, then you have to visit Playa del Carmen. As a town notorious for its nightlife and parties, there are tons of bars and nightclubs in this city to choose from.
The best time to visit this town for its party scene is during the weekends, and, in case you're visiting for just one day, Saturday would be my recommendation.
For those of you who are not fond of parties, Playa del Carmen is still worth a visit for its famous Quinta Avenida (5th Avenue), which is filled with colorful shops and world-class restaurants.
Playa del Carmen is also situated close to many great cenotes and beaches in the Quintana Roo State.
10. Take a Tour to Isla Cantoy (Cantoy Island)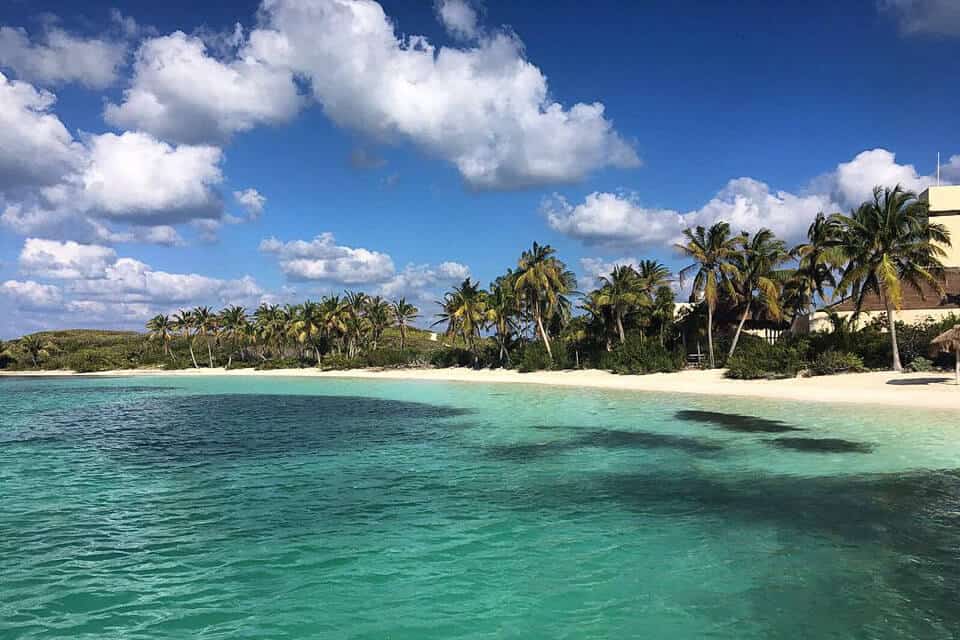 Isla Contoy is a small piece of paradise that's around 30 kilometers north of Isla Mujeres. Since the island is uninhabited, you can only take a day tour here.
In the peak season, as many as 300 boat tours come here daily. Since this is an uninhabited island, you can expect no luxuries here.
For those of you who want to enjoy unspoiled beaches and natural beauty, Isla Contoy will be an absolute treat.
However, be aware that everything from smoking to sunscreen to mosquito repellants are forbidden since this is a protected area for flora and fauna.
11. Dive or Snorkel In Cancun's Underwater Museum (MUSA)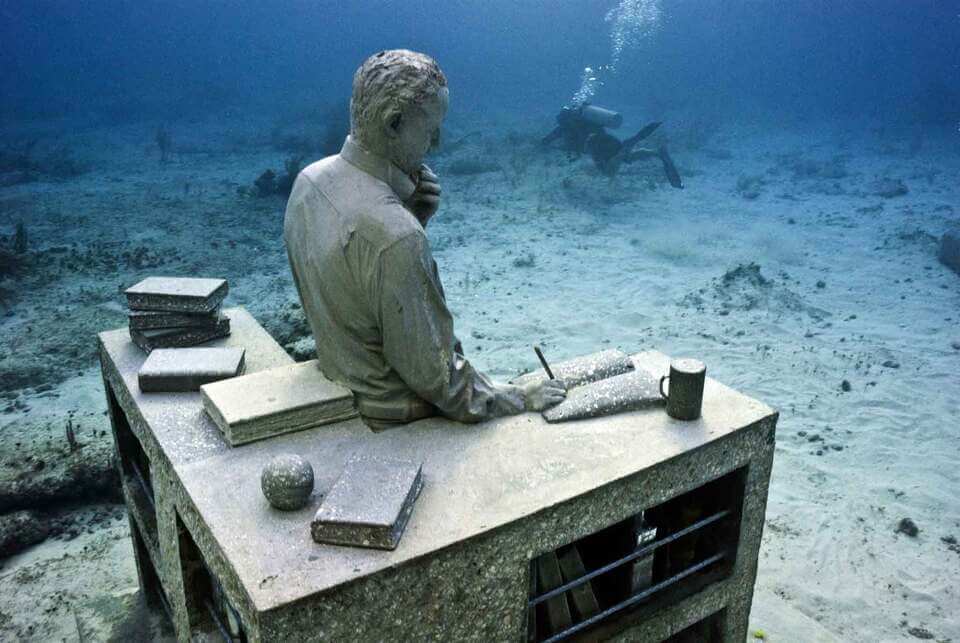 Cancun's Underwater Museum (also known as MUSA) is the largest underwater museum in the world and will probably be once in a lifetime experience for most people.
You can book tours to this museum in Cancun, and, although the whole museum is underwater, you can visit both by scuba diving and snorkeling.
There are more than 400 works of art made out of concrete in this magnificent museum, including cars, small houses, studies of culture and lifestyle, and loads. Depending on the season you visit in, you might even catch glimpses of sea life up close.
12. Visit Chichen Itza, One of The Seven Wonders of The World
No trip to the Yucatán Peninsula is complete with visiting Chichen Itza, one of the Seven Wonders of the World and a UNESCO World Heritage Site. This over 1500-year-old Mayan City is simply breathtaking in its splendor and receives millions of visitors every year.
Due to its popularity, you can book tours to Chichen Itza from any major city in the peninsula.
Being one of the most prestigious archaeological sites in Mexico, Chichen Itza is the perfect place to learn about the Mayans ' sophisticated history. Marvel at some of their structures from thousands of years ago and understand how magnificent their civilization was.
For your safety and the preservation of the pyramid, climbing the temple in Chichen Itza is not allowed. Nonetheless, visiting Chichen Itza is one of the best things to do in the Yucatan Peninsula.
We highly recommend a guided tour for Chichen Itza because those structures just look like big piles of rocks without one!
13. Visit The Archaeological Site of Uxmal
Representative of the region's dominant architectural style, Uxmal is a UNESCO World Heritage Site. It is said to be the most important Maya ruins for its stunning architecture, historical significance, and majestic layout.
For a memorable experience, I recommend you join a Uxmal guided tour to get the most out of your trip. Uxmal is unlike most other sites you've visited, there's a ton of history here, and without a guided tour you'll miss most of it.
Unlike Chichen Itza, you can climb the temple in Uxmal, but make sure you wear comfortable clothes. If you're considering staying the night and exploring other nearby archaeological sites, there are several hotels where you can stay.
14. Check Out One of The Stunning Beaches in Riviera Maya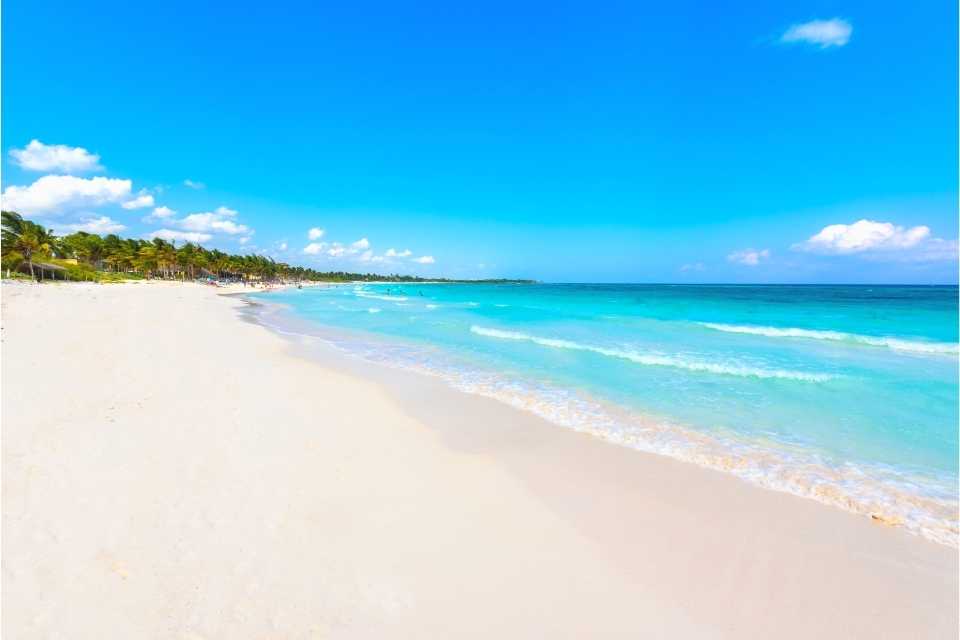 The Yucatan Peninsula is home to a region called the Riviera Maya, an area known for its stunning beaches and natural beauty.
Among the amazing beaches of the Riviera Maya, Xpu-ha is one of the most beautiful. Whether you're going there with family, friends or solo, you can spend the whole day relaxing.
Away from the bustling life of the city, Playa Xpu-ha beach is the best place to let go of all your worries. It is a piece of heaven on earth where you can have exotic food and drinks while appreciating how well true tranquillity blends with tropical landscapes.

It is a beach where you must pay an entrance fee, though there are plenty of free beaches in the Yucatan Peninsula.
15. Visit The Ancient Mayan City of Calakmul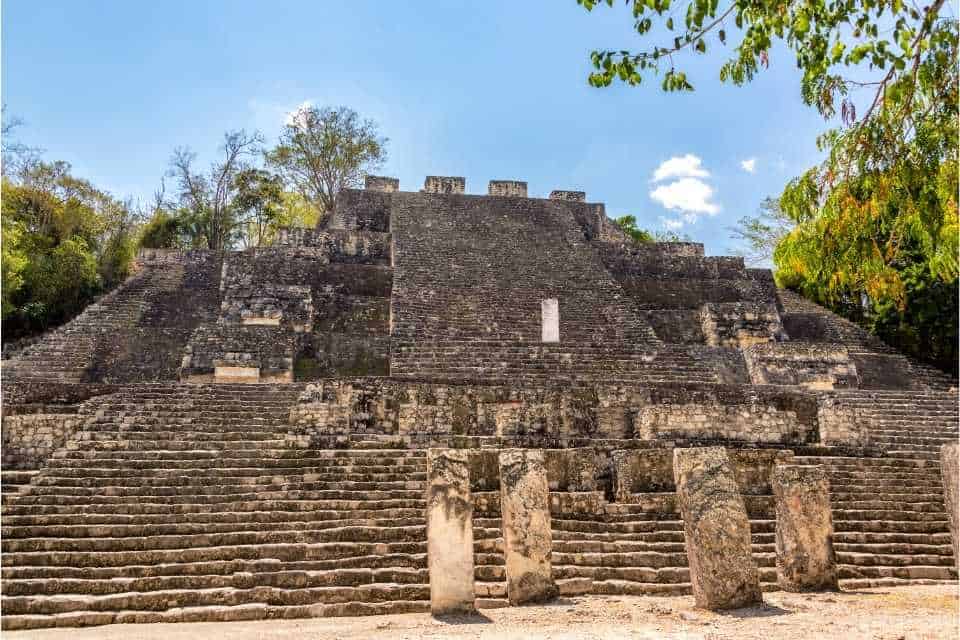 Calakmul, also known as The City of the Two Adjacent Pyramids, is one of the largest ancient cities in the Maya lowlands. It is situated deep in the jungles of the greater Petén Basin region.
It goes without saying that getting there will be no easy journey, but it will be worth it.
Calakmul is a great place to reconnect with yourself and Mother Nature. It is the home of numerous forms of wildlife. If you're not a fan of bird watching yet, you will be after visiting this piece of paradise.
The Mayan people appreciated the magnificent biodiversity and preserved it in stunning paintings, sculptures, and rituals. If you're looking for the adventure of a lifetime, get ready to climb the main structures in Calakmul and behold the breathtaking view of endless greens from the top.
It's definitely one of the unusual places to visit in the Yucatan Peninsula of Mexico.
16. Splurge In One of The Haciendas In The Yucatan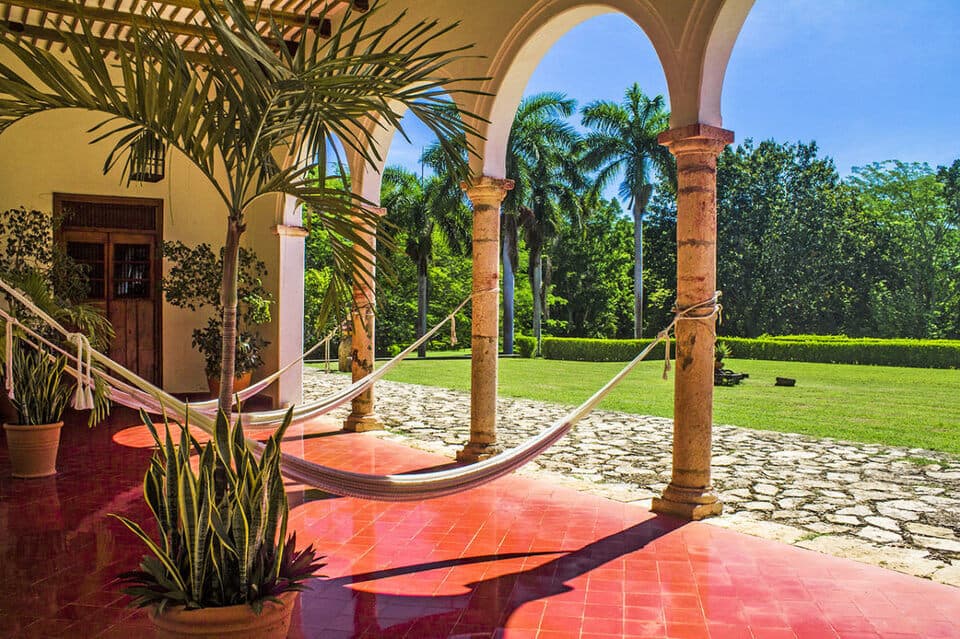 Yucatan is home to several haciendas, large landed estates that are traditional foundations of rural life originating from the Spanish colonial period.
Some of the haciendas have turned into spectacular hotels and spending a couple of nights there is a unique experience that you don't want to miss. My favorite ones are Hacienda Temozon in Yucatan and Hacienda Huayamon in Campeche.
If you are only interested in a cultural visit you should check out Hacienda Yaxcopoil, in the heart of Yucatan, which is open as a museum. Its name means "the place of the green Alamo trees".
A tour around Yaxcopoil is enough to unveil the rich history and culture dating all the way back to the 17th century. The tour will feel like you're traveling back in time to the lavish architecture, antiques, and machinery.

The main building includes everything that traces back to the wealth and taste of a bygone European era starting from the fascinating drawing rooms, high ceilings, extravagant gardens to the exuberant architecture of the corridors.
17. Swim With Wild Sea Turtles In Akumal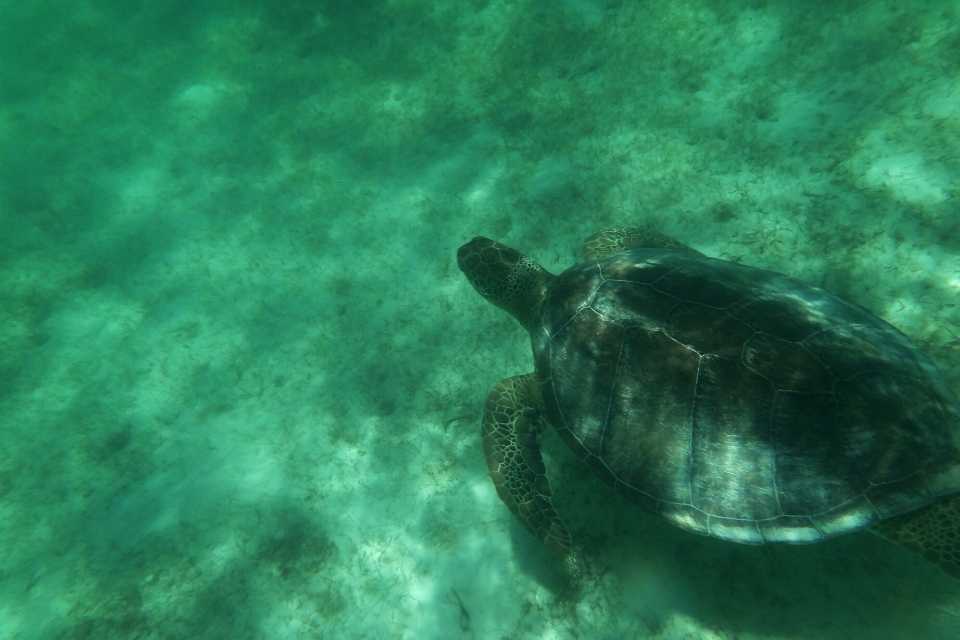 Located on the eastern coast of Mexico is one of the best attractions of the Yucatan Peninsula, Akumal. On the surface, Akumal looks like a regular coastal town in the Riviera Maya.
This small town is not only home to a spectacular beach, but wild turtles that graze the seagrass at the bottom of the sea. Any visitors can have the opportunity to swim with these majestic creatures or see them through snorkeling.
Swimming with turtles in the Akumal Bay is completely free, but visitors can find tours that include transfer, a life jacket, and the opportunity to swim in a "premium" part of the bay. We swam in the "peasant" side and found a few sea turtles. Just remember not to touch them!
18. Enjoy Bacalar Lagoon's 7 Shades of Blue!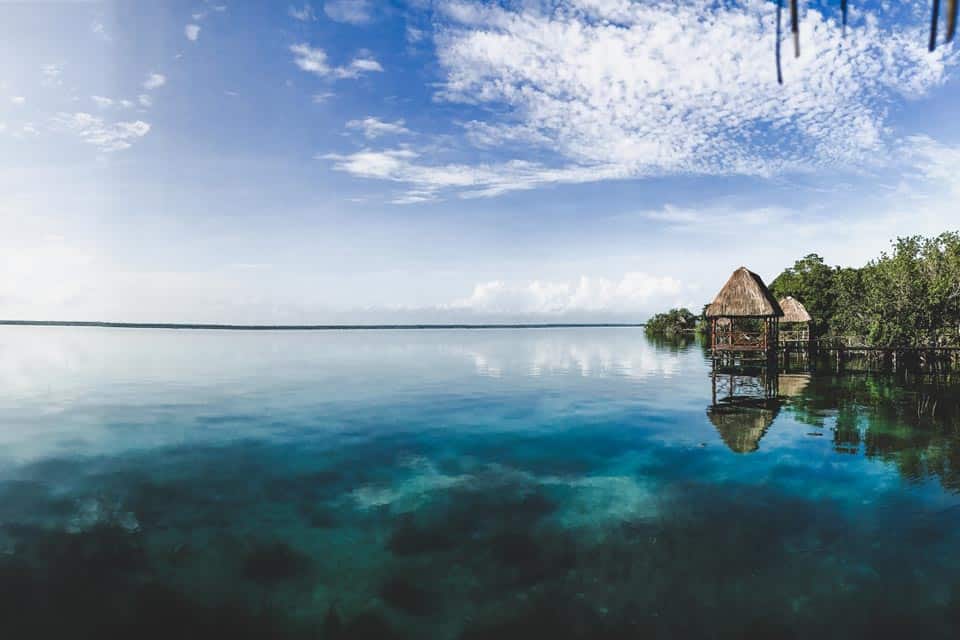 A small town located in the southeastern part of the Yucatan Peninsula, Bacalar might just be one of the best hidden gems in the Yucatan Peninsula. It is home to the Bacalar Lagoon, which is often called the Lake of Seven Colors thanks to the lagoon's seven shades of blue and turquoise.
A visit to Bacalar is relaxing as there isn't much to do but swim and enjoy this beautiful place in Mexico.
19. Spend a Weekend Relaxing On Isla Mujeres (Island of Women)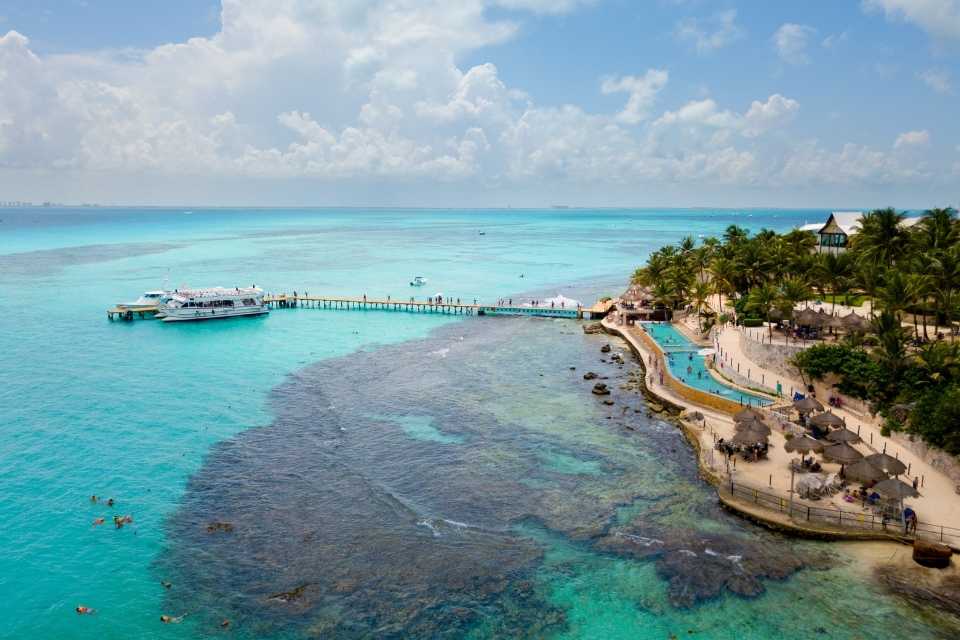 Isla Mujeres is a small island located 13 kilometers (8 miles) off the coast of Cancun. It is an island known for its pristine beaches, turquoise water, a small Mayan Ruin, and a plethora of water sports such as diving and snorkeling.
Unlike Cancun which can get too hectic with its crazy partying and "private" beaches, Isla Mujeres offers a more relaxed and welcoming vibe. If you want to take a vacation from a vacation, this is where you go in the Yucatan Peninsula.
20. Have An Unforgettable Night At A Coco Bongo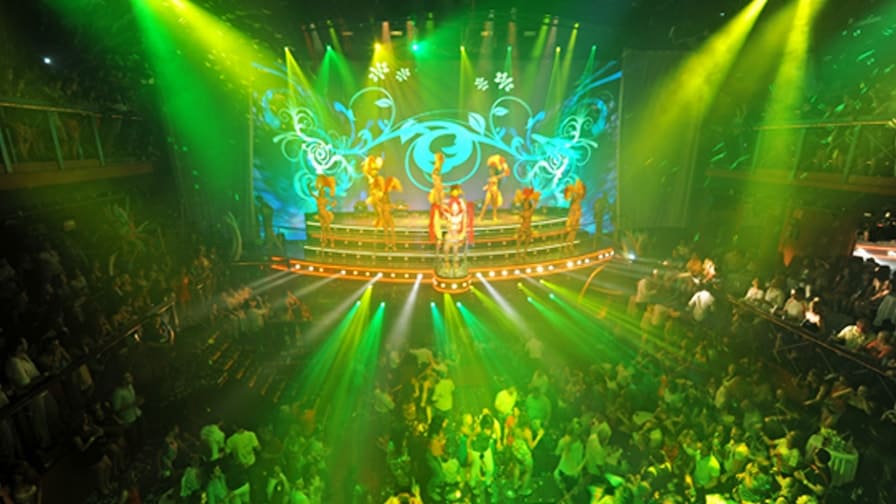 Coco Bongo is arguably the biggest nightlife entertainment venue in the Yucatan Peninsula. It is the place where you go if you want to party till the sunrise and drink a little too much than you can handle.
Get ready for flying acrobats, live bands, soap bubbles, balloons, confetti, and a DJ that will make sure you don't stop dancing until your feet hurt. Coco Bongo is an insane experience that must be experienced firsthand.
Luckily, there are two Coco Bongos in the Yucatan Peninsula:
Both are excellent but the one in Cancun tends to get crazier.
Did I mention the all-you-can-drink alcohol?
---
Best Yucatan Peninsula Activities Map
Above is a map of the 20 best places to visit in the Yucatan Peninsula we discussed. Using this map, it is much easier to see how far one attraction is away from another. Hopefully, this will help you plan your itinerary to Yucatan Peninsula much easier.

Don't forget to click on the image to see the full Google interactive map!
---
Where Is The Yucatan Peninsula?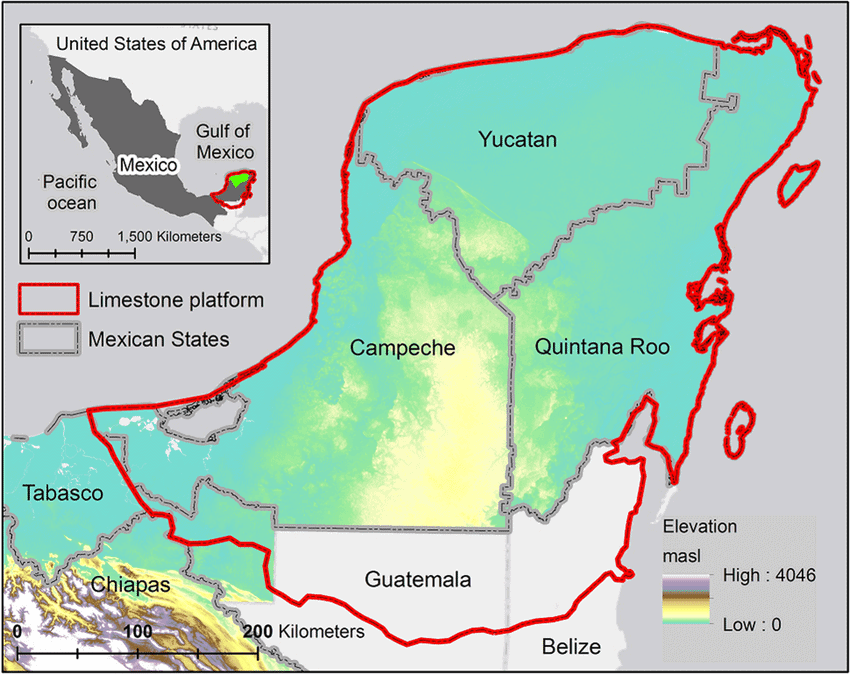 Geographically speaking, the term Yucatan Peninsula defines a region that includes the three Southeast states of Mexico (Quintana Roo, Yucatan, and Campeche), as well as parts of Guatemala and Belize.
(Don't confuse the Yucatan state with the Yucatan Peninsula!)
In the country of Mexico, the state of Campeche borders Tabasco and Chiapas state on the western side. On the eastern side lies the glorious Caribbean sea and some of the best beaches in Mexico.

For the purpose of this post, we are only going to include activities in the Yucatan Peninsula located in Mexico, which is what most people believe to be the Yucatan Peninsula anyways.
---
Where To Stay In The Yucatan Peninsula?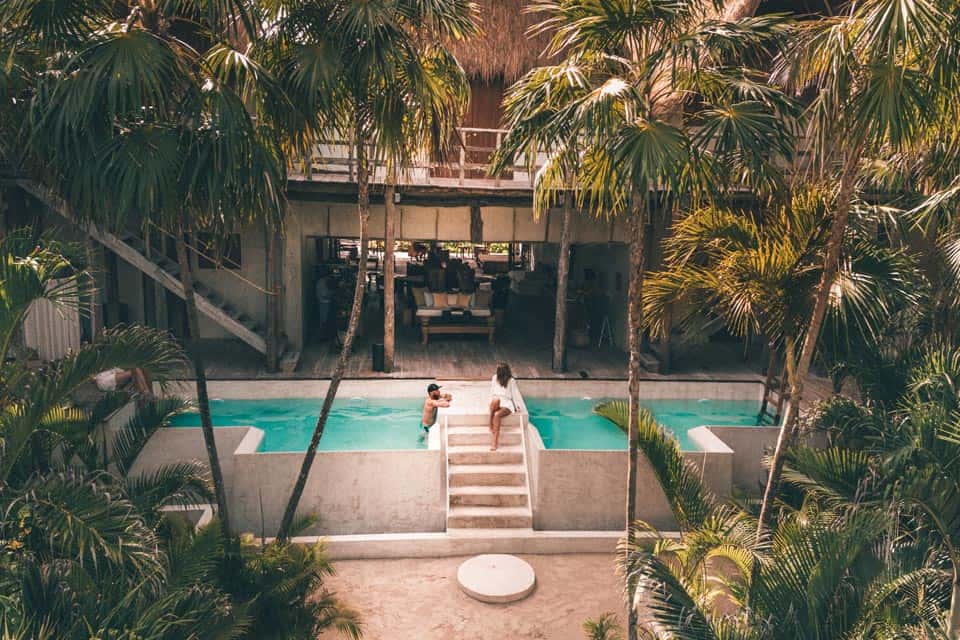 Because the Yucatan Peninsula is so massive, there are plenty of choices to pick from when considering when to stay. Here we will discuss places to stay based on which state in Mexico you are staying in.
Where to Stay in Quintana Roo
Quintana Roo is the most touristic state out of the three Mexican states in the Yucatan Peninsula. It is home to popular destinations such as Cancun, Playa Del Carmen, Tulum.
Places To Stay In Cancun, Mexico:
Places to Stay In Tulum, Mexico:
Places to Stay In Playa Del Carmen, Mexico:
Where to Stay in Yucatan State
The Yucatan State is home to many stunning Gulf of Mexico Beaches and historical Mayan Ruins, including one of the Seven Wonders of the World, Chichen Itza.

Yucatan's capital city, Merida, was named the American Capital of Culture in 2007. Valladolid, another beautiful colonial town, provides the perfect base for visitors looking to explore Chichen Itza.
Places to Stay In Merida, Mexico:
Places to Stay In Valladolid, Mexico:
Where to Stay in Campeche State
Campeche State is known for its limestone hills, rainforest, Gulf of Mexico beaches and several Mayan sites. Its most famous location is Campeche, which is conveniently the name of the capital of Campeche State. Here guests will find Spanish baroque architecture, cobblestone streets, and a walled historical district.
Places to Stay In Campeche, Mexico:
---
Is The Yucatan Peninsula Safe To Travel?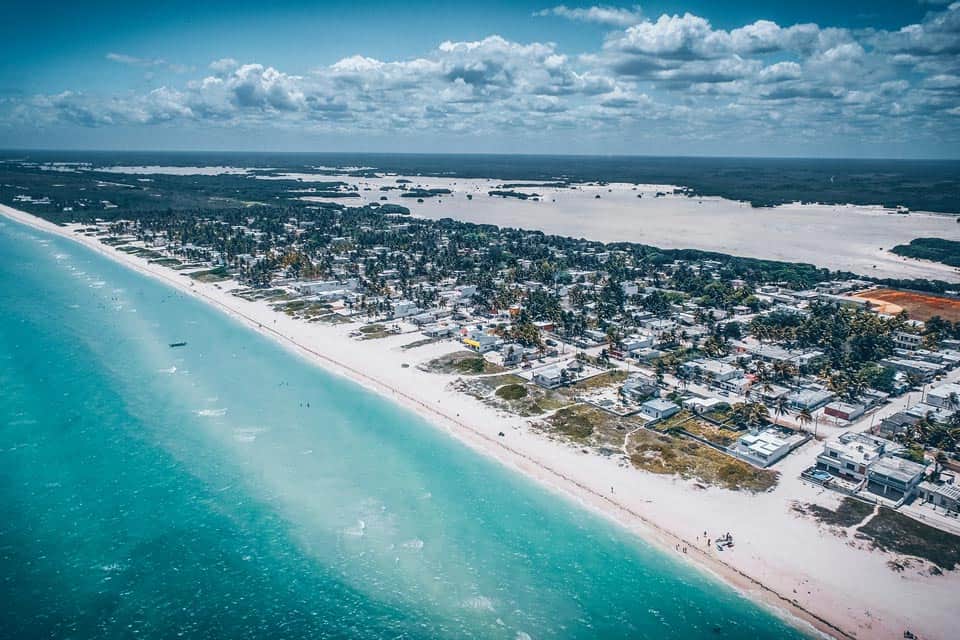 Generally speaking, the Yucatan Peninsula (on the Mexico side) is very safe to travel to. Campeche, the least touristy of three states in the Yucatan Peninsula, is considered one of the safest states in
On the other hand, you have Yucatan state and Quintana Roo, two extremely popular destinations for international travelers.
Because of the staggering amount of tourists received, safety is one of the most important characteristics there. Crime is relatively low in these states, and nearly close to none in the touristy parts of the area.
However, Mexico is still a poor country and you might find yourself, victims of pickpockets or theft, especially if you are getting hammered on a night out.
For peace of mind, we recommend purchasing travel insurance when visiting the Yucatan Peninsula.
---
Is The Yucatan Peninsula Expensive?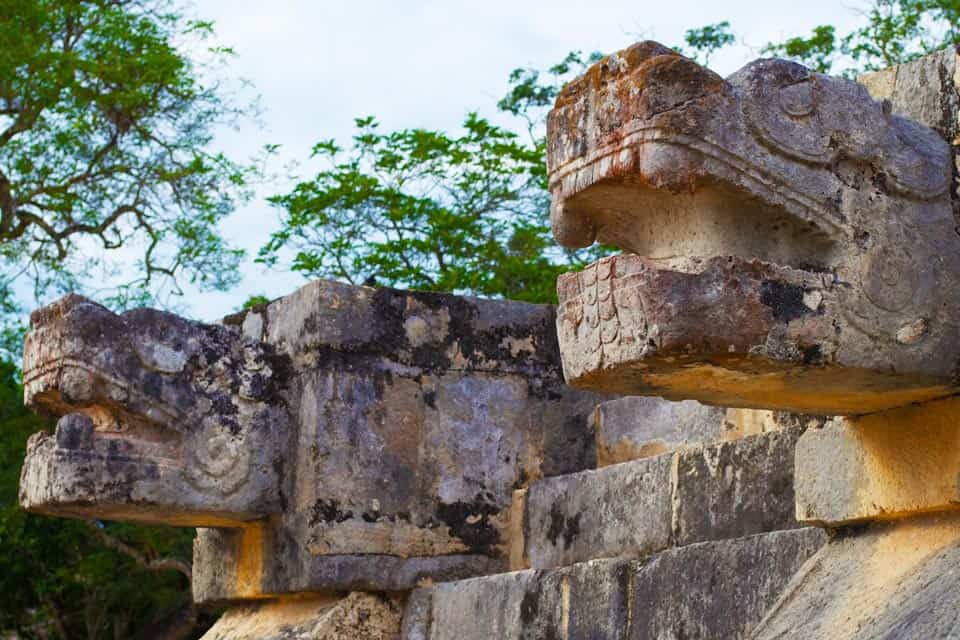 Is it expensive to travel the Yucatan? It depends!
Overall, Mexico is a very affordable place to travel. Budget backpackers can spend less than $30 USD a day and still have a great time.
However, thanks to the touristy Riviera Maya in the Yucatan Peninsula, prices tend to be higher in the Yucatan Peninsula than in other parts of Mexico.
Budget travelers will still find affordable accommodation and restaurants in the Yucatan, as the backpacker scene there is very much alive. Travelers looking for the finer things in life and would like to splurge can also do so through all-inclusive resorts, guided tours, and private transportation.
It doesn't matter what your budget is for the Yucatan Peninsula, you can have an incredible time!
---
Visiting Yucatan Peninsula FAQs
How Many Days To Spend In Yucatan Peninsula?
Becuase the Yucatan Peninsula is so massive, it is recommended that you spend at least two weeks there. This will give you enough time to explore the ancient Mayan Ruins, cute colonial towns, and amazing cenotes!
Is The Yucatan Peninsula Worth Visiting?
The Yucatan Peninsula is definitely worth visiting. Ita is home to some of the most exciting things to do in Mexico. From the pristine beaches of the Riviera Maya to historical Mayan Ruins, visitors are in for unique experiences!
---
Like this post? Don't forget to save it on Pinterest!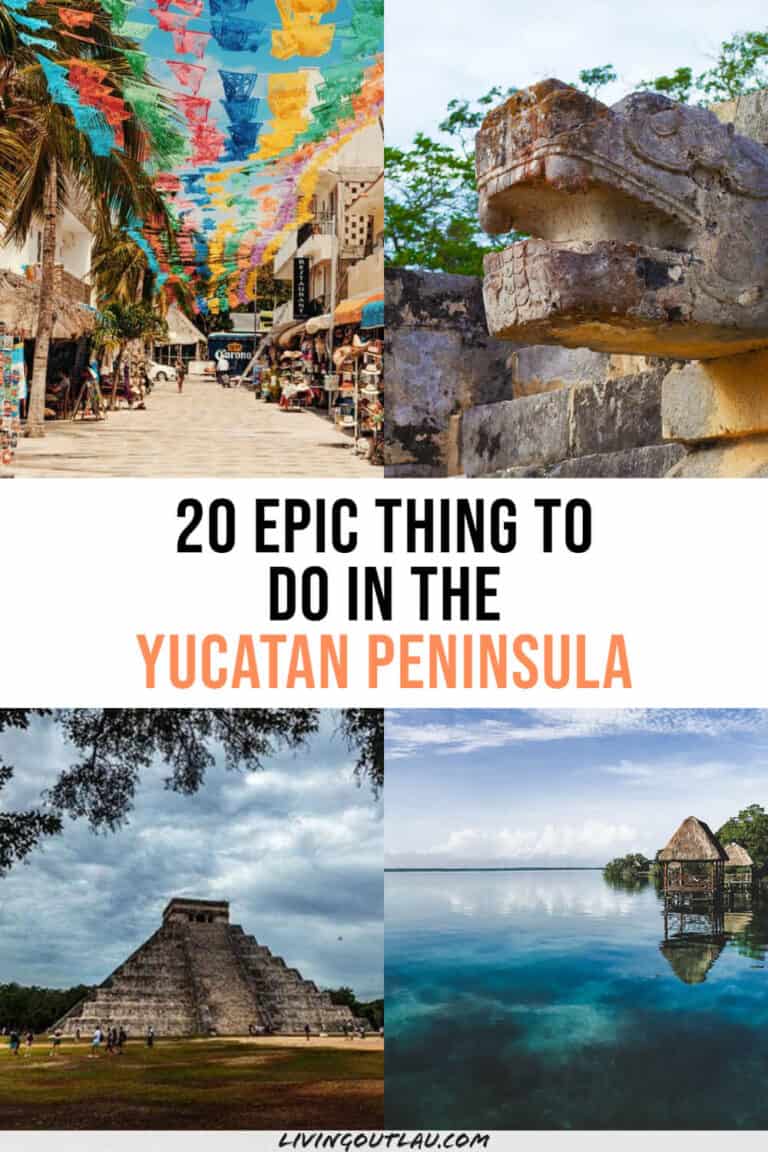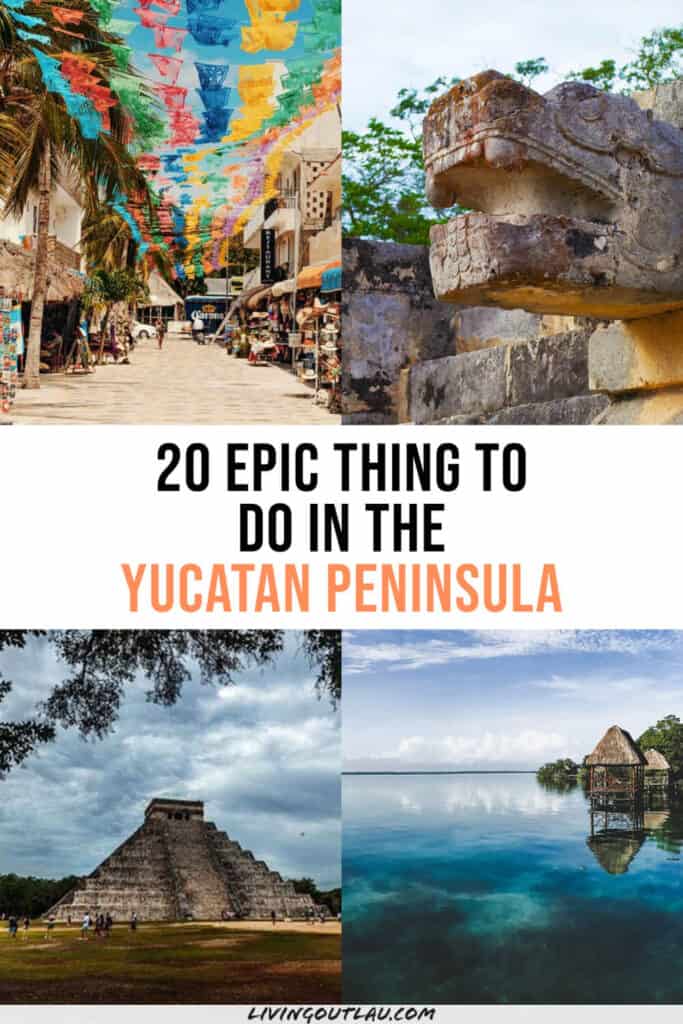 ---
This concludes our guide on the 20 best things to do in the Yucatan Peninsula. Hopefully, our post highlighted some Yucatan attractions that make you want to put on your boots and book your flight now (if you aren't there already).

Any questions? Leave a comment below!
Disclaimer: Some of the links above are affiliate links. That means if you book or make a purchase through the links, we will earn a small commission at no extra cost to you! The money will help run this site! Thank you!