Sai Wan Pavilion is a gateway to some of the most incredible activities in Sai Kung East Country Park. From refreshing waterfalls to idyllic beaches to prime camping locations, Sai Wan Pavilion provides visitors with so many exciting opportunities.

However, getting to Sai Wan Pavilion isn't exactly easy because it is rather remote. Only visitors with a residence permit are allowed to enter with their own vehicle, otherwise, they will have to rely on other modes of transportation.
In other words, you cannot drive to Sai Wan Pavilion even if you want to.

That is why we have written this guide on how to get to Sai Wan Pavilion in Sai Kung and what to do there once you have arrived!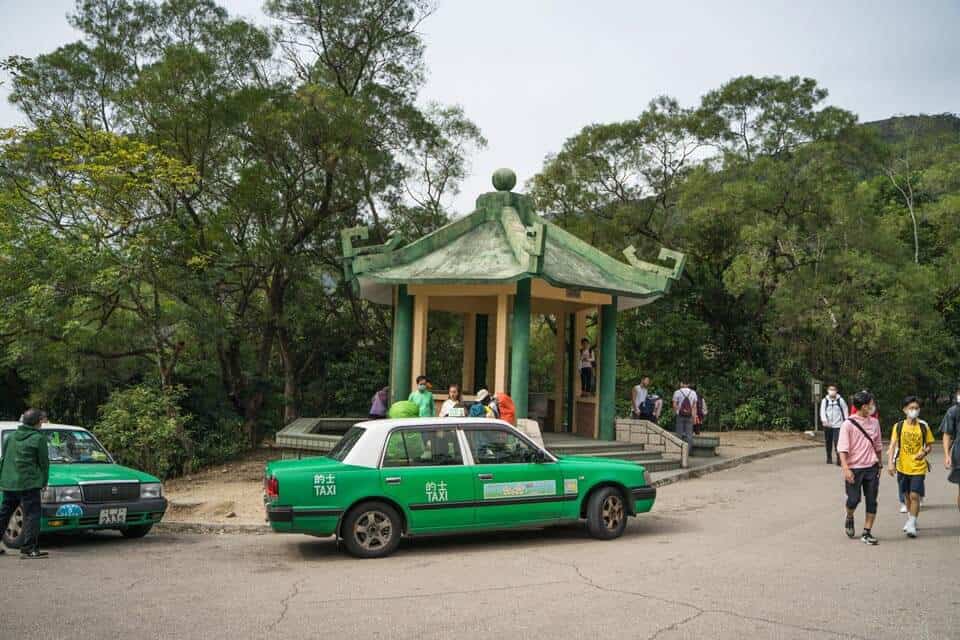 ---
How To Get To Sai Wan Pavilion?
Here is a quick summary of the three different ways to get to Sai Wan Pavilion from Sai Kung:
NR29 Village Bus (Cheapest)
Speed Boat (Expesive but quick)
Taxi (Easy and can be cheap depending on how many people are in your group)
1. Village Bus To Sai Wan Pavilion From Sai Kung Town Centre
One of the most popular ways to get to Sai Wan Pavilion is through the NR29 village bus, which departs from Sai Kung Town Centre. With a fare of $19 HKD per person, it is the cheapest method to get to Sai Wan Pavilion
The only downside to the NR29 village bus to Sai Wan is its very sporadic schedule. On the weekdays, there are only 4 departures. The weekends are a little better, with a total of 8 departures. However, given that this is the cheapest way to get into Sai Wan, there are usually big queues on the weekends
It doesn't help that the village bus is a single-decker bus with a capacity of 29 people. Here is the official schedule of the NR29 Village Bus.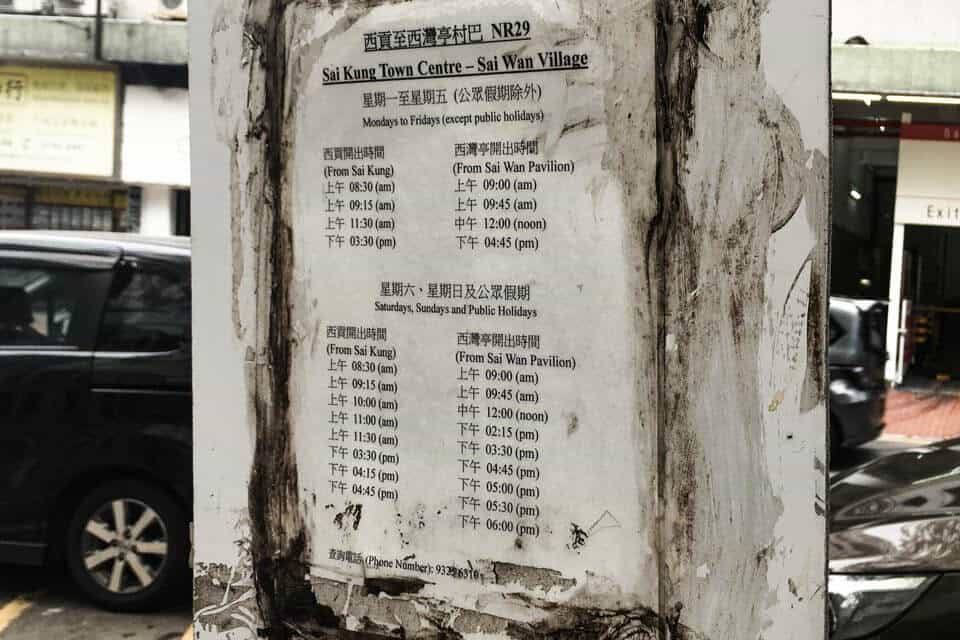 Looking at this bus schedule might not give you a lot of faith, especially with how popular the Sai Kung East Country Park is. However, from our experience, this schedule is not fixed… they are more like guidelines. We have caught the NR29 bus multiple times at a time slot not on the timetable.
It seems like if it is busy, the bus just comes and goes whenever it is full, so the schedule times can fluctuate a little bit.
The NR29 Village bus departs at Chan Man Street, right in front of the McDonald's (here on Google maps). There is usually a queue so get there earlier if possible.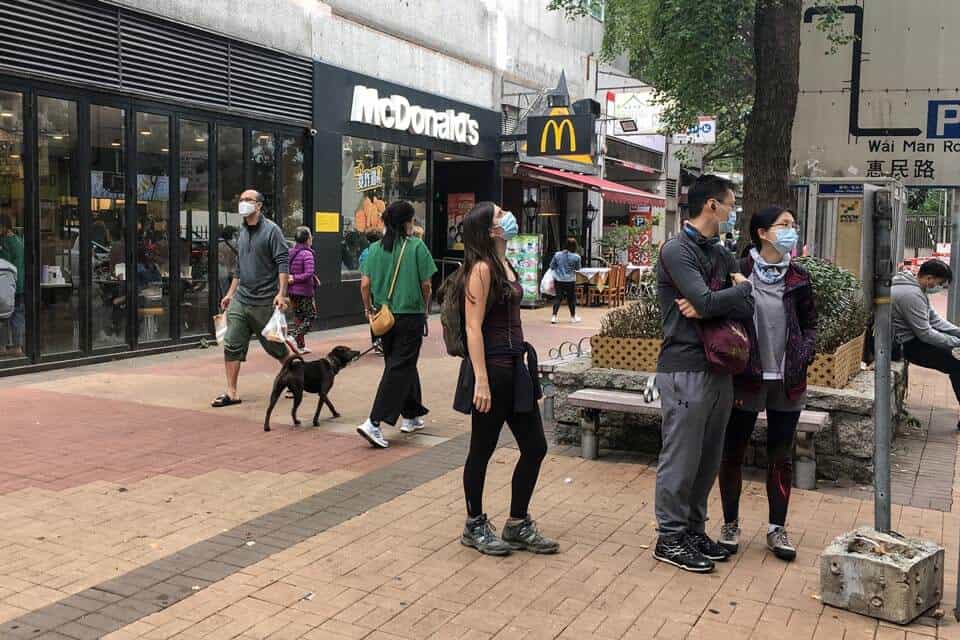 Here is the bus to Sai Wan Pavilion, you can't miss it! The bus journey from Sai Kung to Sai Wan Pavilion takes about 30 minutes.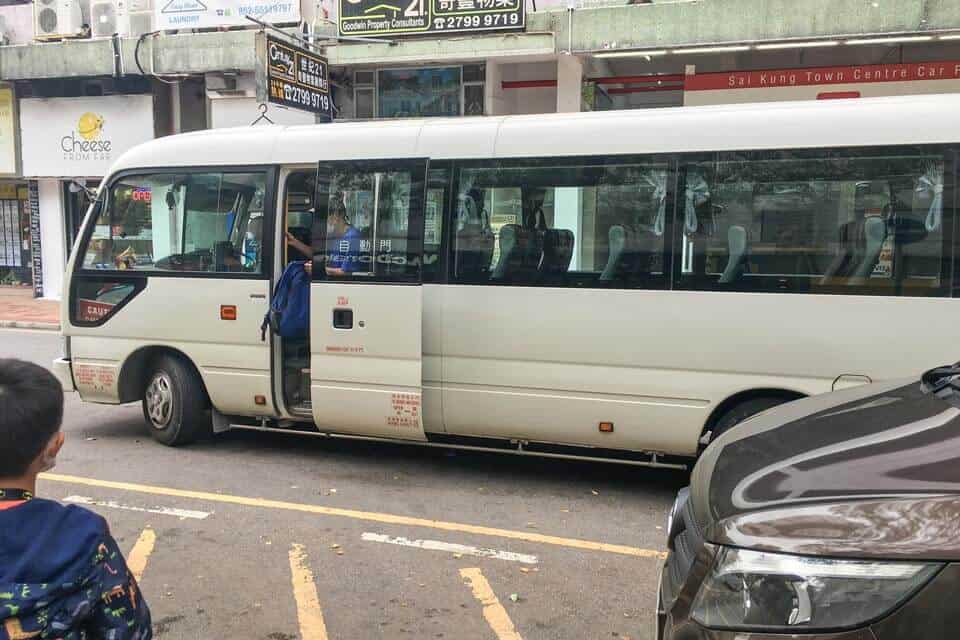 2. Boat To Sai Wan Village (From Sai Kung Pier) Then A Short Hike
Because of the sporadic bus schedule and massive queues, many visitors going to Sai Wan Pavilion elect to take a boat from Sai Kung Pier. The boat takes you to Sai Wan Village, where visitors can then hike to Sai Wan Pavilion if they wish.
However, most people that wish to go to Sai Wan Pavilion end up going to Sai Wan Village, so you might be able to save a bit of hiking if you take the boat. Visitors can also take the boat to many other places in Tai Long Wan, such as Ham Tin or Tai Wan.
Boats will depart when they are full, and there are many companies on the pier to choose from. So just walk around and find a boat that departs at the right time for you. Boats from Sai Kung Pier to Sai Wan Village costs anywhere from $120 to $150 HKD and the journey takes about 30 minutes.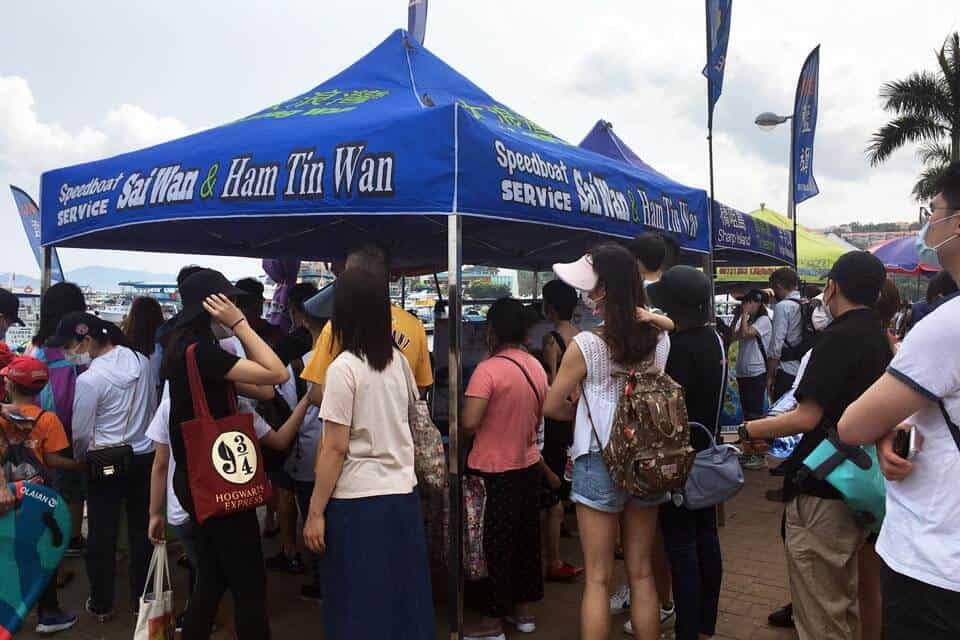 3. Taxi From Sai Kung Town Centre To Sai Wan Pavilion
The last option to get to Sai Wan Pavilion is to take a taxi. Though this might sound expensive, it is often quite affordable, especially if you are in a group.
A green taxi from Sai Kung Town Centre to Sai Wan Pavilion costs a little bit over $100 HKD in total, which is much cheaper than the $120 HKD per person boat rides. Make sure you get the green taxi (New Territories taxi), as they are a little cheaper than the red taxis.
Note that Uber is also an option, but the only Uber that is allowed to take you is the taxi Ubers, which is going to be more expensive than you getting a taxi directly off the street.
---
What To Do At Sai Wan Pavilion?
As we have mentioned, Sai Wan Pavilion is a starting point for many of the activities in the Sai Kung East Country Park. Below, we will talk about what you can do once you have arrived at the Sai Wan Pavilion!
1. Explore Sai Wan Rock Pools At Sheung Luk Stream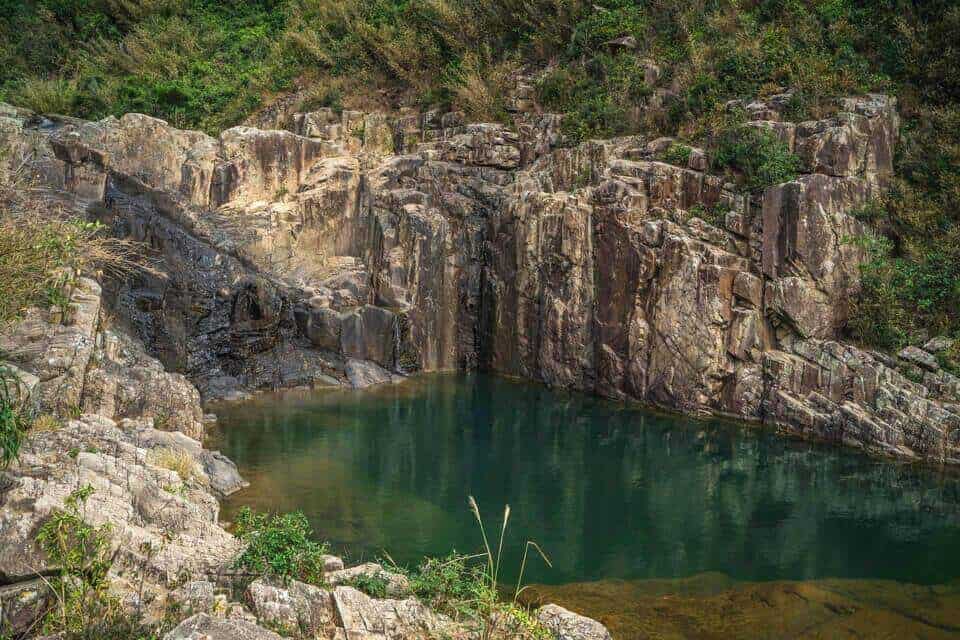 The Sai Wan Rock Pool, also known as Sai Kung Rock Pools or the Sheung Luk Stream, is one of the most popular activities in Sai Wan. Travelers come from afar to swim in these refreshing pools and listen to the calming sounds of the crashing water.
Not only is the Sheung Luk Stream one of the best waterfalls in Hong Kong, but it is also one of the few where you can cliff jump into the pool. However, people have gotten hurt cliff jumping at Sheung Luk Stream so we advise against it.
On a nice summer day, you will find plenty of crowds here enjoying the pristine pools. Visitors that don't mind doing a bit of stream trekking can get to other rock pools and the 30-feet tall Ming Yau waterfall along the stream.
The Sai Wan Rock Pools are a 30-minute walk from the Sai Wan Pavilion.
2. Discover Tai Long Wan And Its Amazing Beaches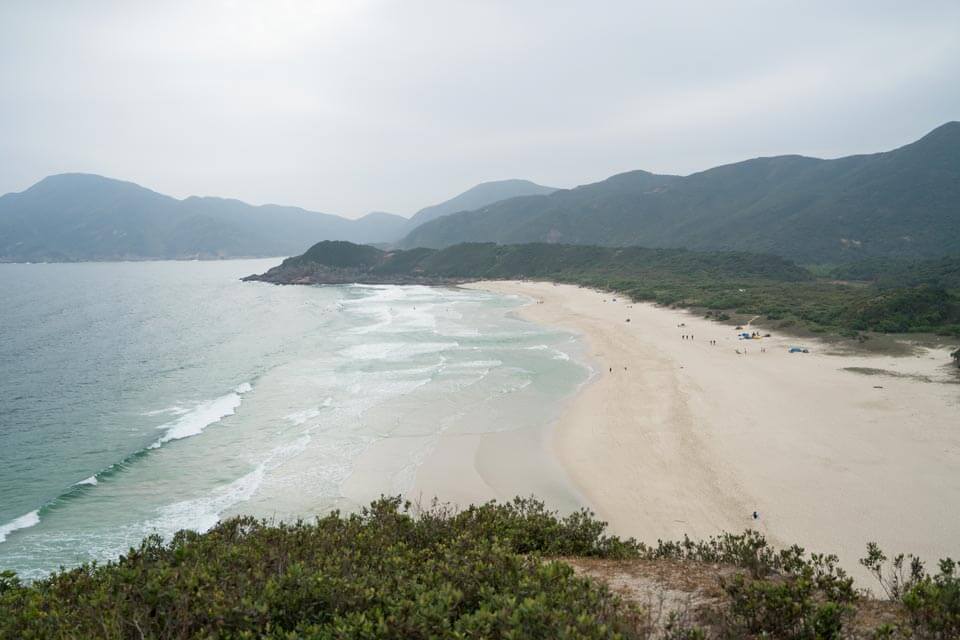 One of the biggest reasons why people from all over Hong Kong come to Sai Kung is to enjoy its immaculate beaches. It is indisputable that the beaches in Tai Long Wan of Sai Kung are the best beaches in Hong Kong.
Tai Long Wan (or Big Wave Bay in English) is a bay on the eastern part of the Sai Kung East Country Park. There lie 4 of the most incredible beaches in Sai Kung:
Sai Wan Beach
Ham Tin Beach
Tai Wan Beach
Tung Wan Beach
In our opinion, Tai Wan is the nicest beach out of the four, but Sai Wan provides the most amount of refreshments and is the easiest to get to. Ham Tin is the combination of the two – with two restaurants and a more beautiful beach than Sai Wan. Tung Wan Beach is the furthest to get to but it is small and not as nice. Surfing is possible on all four beaches
From Sai Wan Pavilion, it takes a bit of hiking to get to the beaches in Tai Long Wan. Sai Wan Beach is 30 minutes away, Ham Tin is about 1 hour away, Tai Wan is about 1 hour and 15 minutes, and Tung Wan Beach is about 1 hour and 45 minutes away.
3. Go Hiking (Especially Sharp Peak)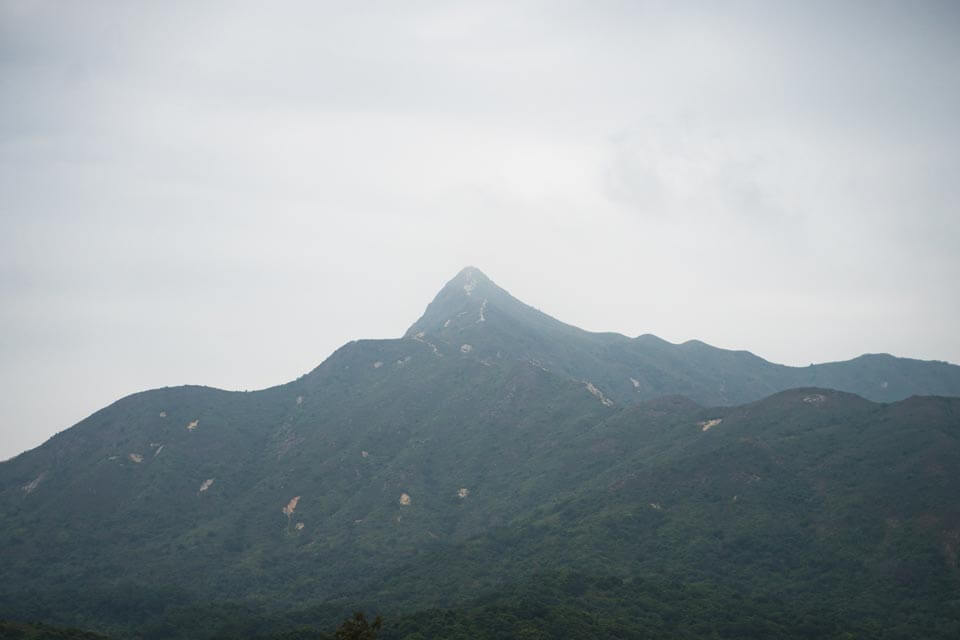 Sai Wan Pavilion is one of the two starting points for the famous Sharp Peak hike in Hong Kong.
The hiking trail takes you along the beautiful beaches of Tai Long Wan before propelling you up to the peak of Sharp Peak at 468 meters above sea level. The 16-kilometer trail finishes at Pak Tam Au, where hikers can catch a bus back to Sai Kung Town.
It is by no means an easy hike (if you want an easy one, check out Rhino Rock), but the hike is very rewarding. At the top of Sharp Peak, hikers are blessed with panoramic views of Tai Long Wan and the lushness of Sai Kung East Country Park.
Its coastal views are as good, if not better, than the ones at Cape D'Aguilar.
Besides Sharp Peak, there are plenty of hiking trails in the vicinity. MacLehose Trail Section 2 and the Luk Wo Country Trail are two very popular hiking trails near Sai Wan Pavilion.
4. Visit The Idyllic Village of Chek Kang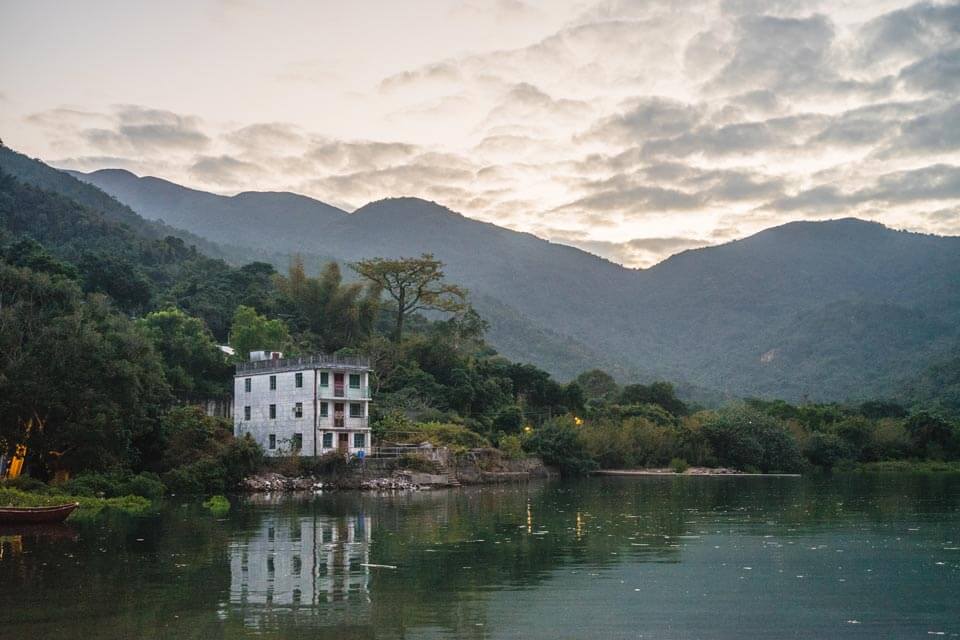 Chek Kang, sometimes spelled as Chek Keng, is a small village located about 75 minutes away from Sai Wan Pavilion on foot. It is known for its peaceful camping location adjacent to Chek Kang Beach and offers one of the most idyllic views of the country park.
Once upon a time, Chek Kang was surrounded by farmland, but the lack of road access has caused many of its villagers to move out. Nowadays, there are only a handful of residents and most of the buildings are abandoned.
In return, it has made Chek Kang an ideal location for visitors to escape the hustle and bustle of Hong Kong. Visitors come here to spend the weekend camping, swimming at the beach, and exploring some of the natural wonders around them. There is also a youth hostel at Chek Kang.
5. Check Out The Pristine Long Ke Beach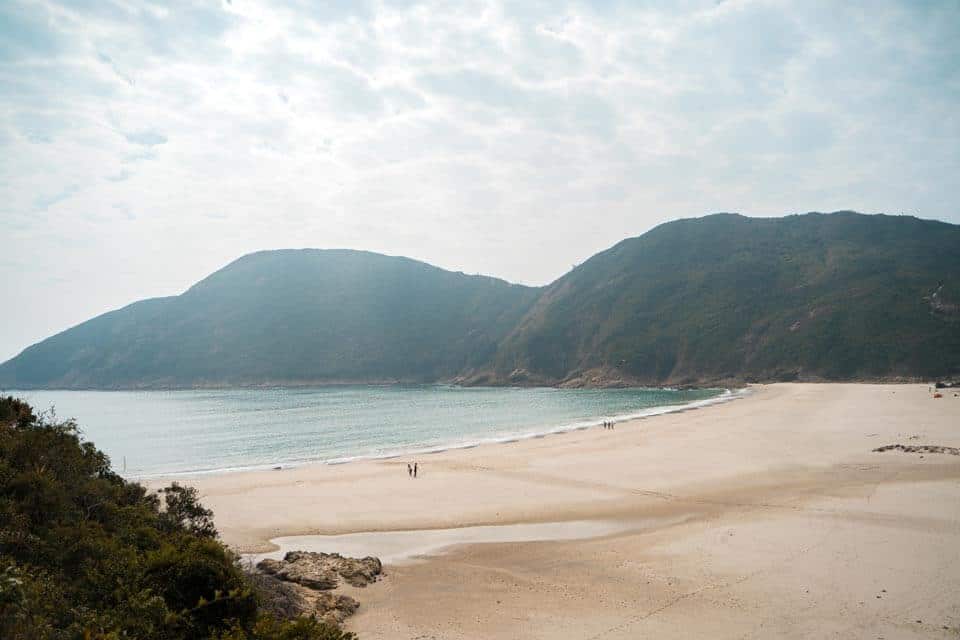 Long Ke Beach is located a 1.5-hour hike away from Sai Wan Pavilion on the MacLehose Section 2 trail. It is one of the quietest beaches in Sai Kung due to its remote location. There are no refreshment stands nearby and the only public facility available is a toilet.
However, this doesn't stop plenty of people from visiting this dreamy beach. The bay is surrounded by mountains on both sides. Combined with the white fine side and the turquoise glistening waters, it almost feels like you are in Hawaii. The extra remoteness only adds to the charm
However, if you plan on staying the night, you must bring all the necessities with you. It is only a small price to pay when you can have this piece of paradise to yourself. You can also find boats from Sai Kung Pier to Long Ke Beach if you don't want to hike from Sai Wan Pavilion. 
6. Hike To High Island Reservoir East Dam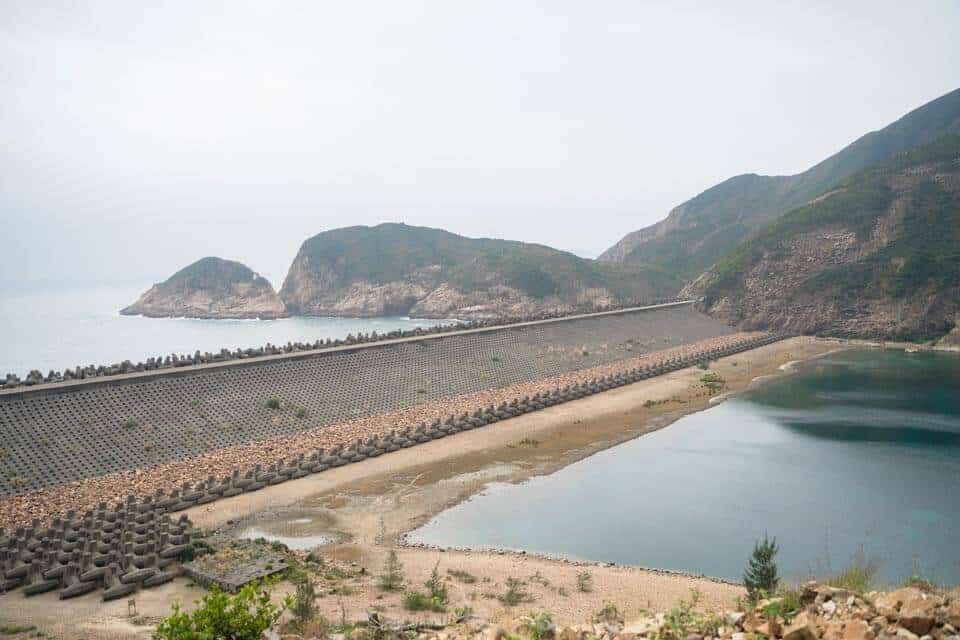 The High Island Reservoir East Dam is the only site of Hong Kong's UNESCO Global Geopark accessible by foot. It is home to the iconic hexagonal rock columns that make for excellent Instagram photos.
The mysterious hexagonal columns are the results of a catastrophic volcanic eruption over 140 million years ago. It has now become one of the timeless symbols of Hong Kong's natural landscapes.
The hike to High Island Reservoir East Dam from Sai Wan Pavilion takes about 2 hours along the Machlehose Trail Sections 1 and 2. It passes Long Ke Beach so hikers can enjoy a refreshing swim before arriving at the High Island Reservoir.
Visitors will also find incredible coastal views of the South China Sea and intricate sea caves!
---
Like this post? Don't forget to save it to Pinterest! 🙂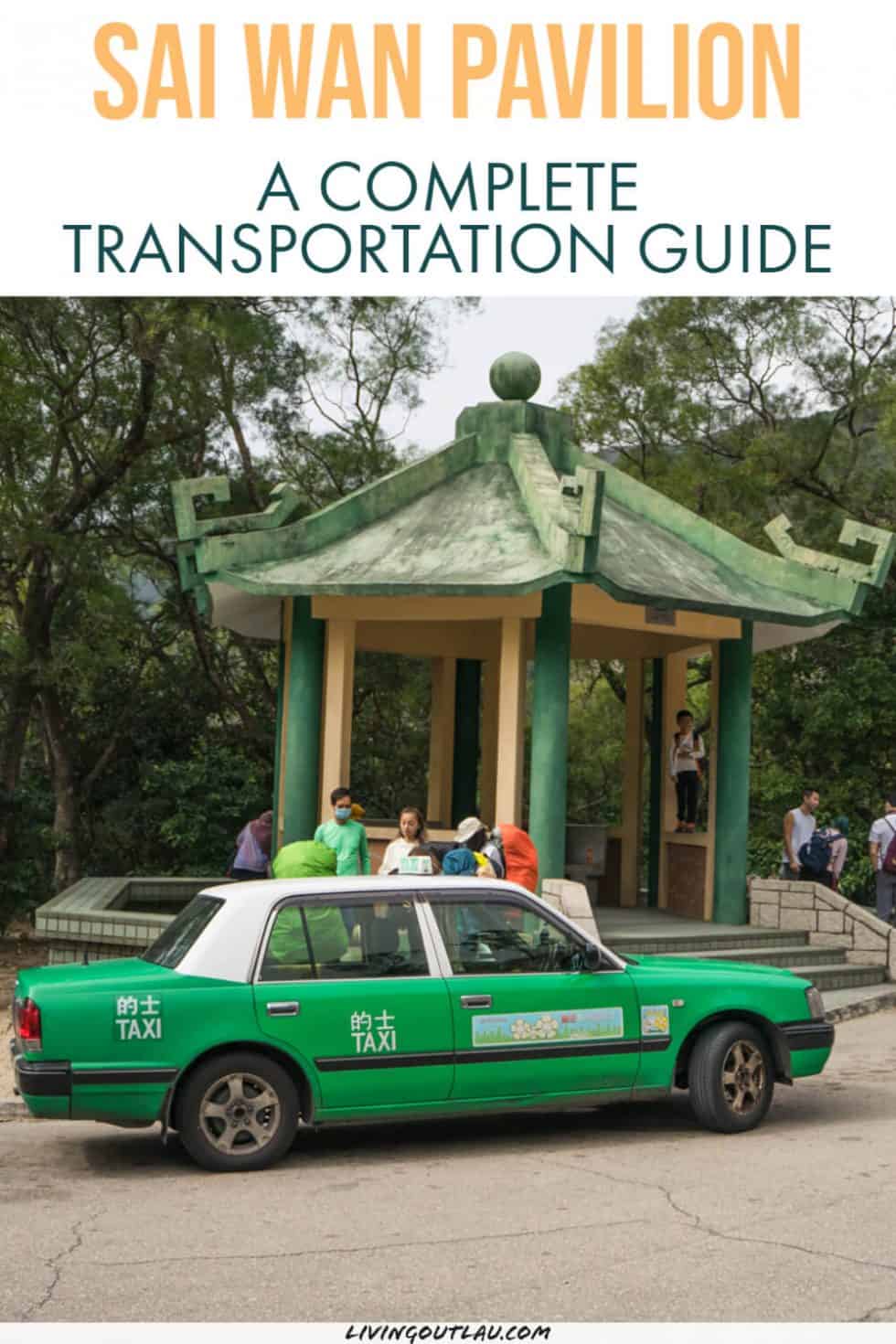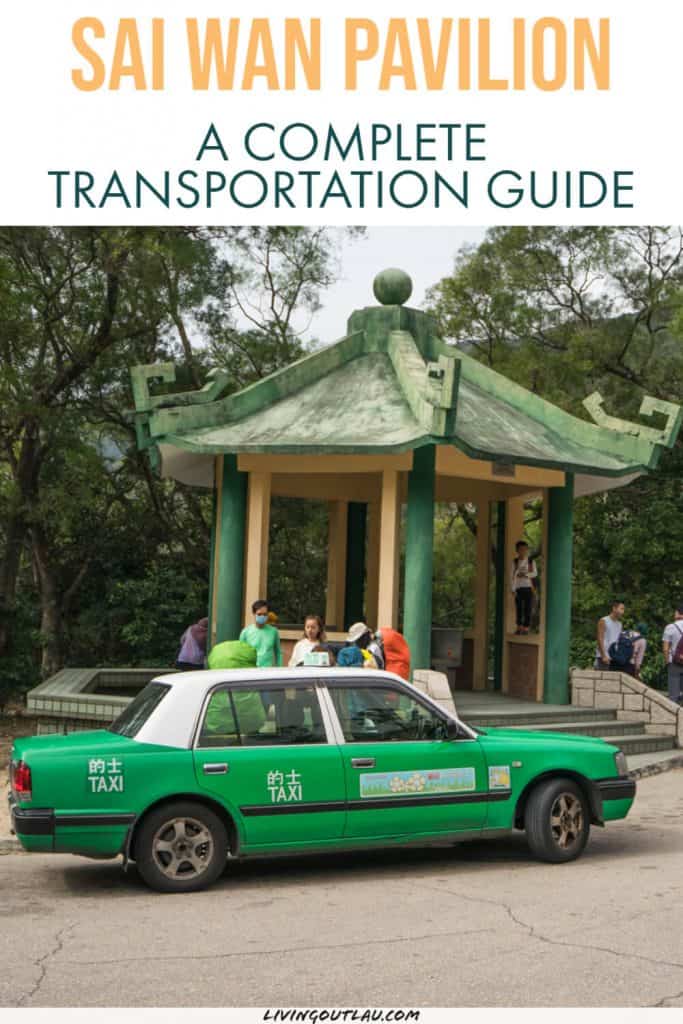 ---
This is the end of our guide on the Sai Wan Pavillion in Hong Kong. We hope we have given you the necessary information on how to get there and what to do once you have arrived!

Any questions? Let us know in the comments!
Disclaimer: Some of the links above are affiliate links. That means if you book or make a purchase through the links, we will earn a small commission at no extra cost to you! The money will help run this site! Thank you!