Is Lima safe for travel? Yes and no. Like every single city in the world, there are bad parts and there are good parts. But for the capital of Peru, Lima, there are plenty of bad neighborhoods and only a few good areas.
But no Peru trip is complete without visiting Lima, the so-called City of Kings. It is a place where you will find some gorgeous sweeping views of the Pacific Ocean, vibrant nightlife, and of course, some of the best Peruvian cuisine.
That is why we have written this guide on safety in Lima so you can stay safe and enjoy the best that the city has to offer.
So let's get straight to it!
---
How Is The Safety In Lima, Peru?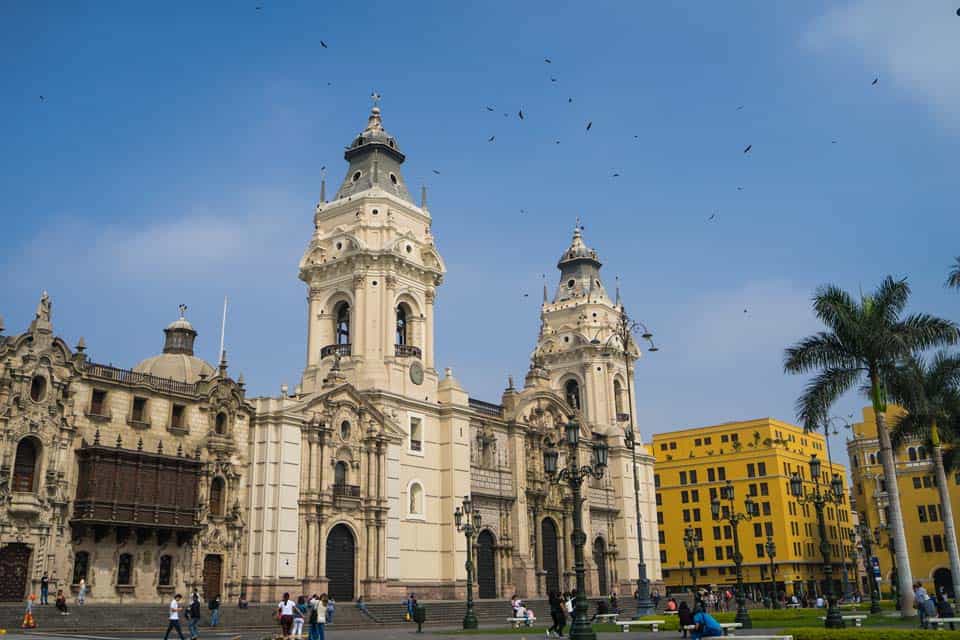 As we have mentioned, Lima is a city with dangerous parts and safe parts. For the majority of travelers, you won't need to worry about the dangerous parts simply because you will be staying very far from them.
Lima is a huge city and it stretches very far, and there is little to no reason why anyone should be going to a dangerous part of town because there is nothing to do there. However, there is one exception when it comes to this rule, and that is the historic center of Lima, which we will talk more about later.
It is rather unheard of for tourists to be targets of major crimes like robberies or muggings in the safe neighborhoods of Lima. However, the occasional pickpocketing isn't uncommon.
The recent pandemic has increased the disparity between the rich and the poor. While the overall safety in Lima hasn't changed much, it does mean that there are more beggars and they are more aggressive.
IMPORTANT NOTE: If you want to stay safe in Lima, it is ESSENTIAL that you DO NOT take any taxis on the street, even in the safer neighborhoods. Instead, use Uber or other taxi-hailing apps. Many taxis are unregistered in Lima!
---
Which Neighborhoods In Lima Are Safe?
Miraflores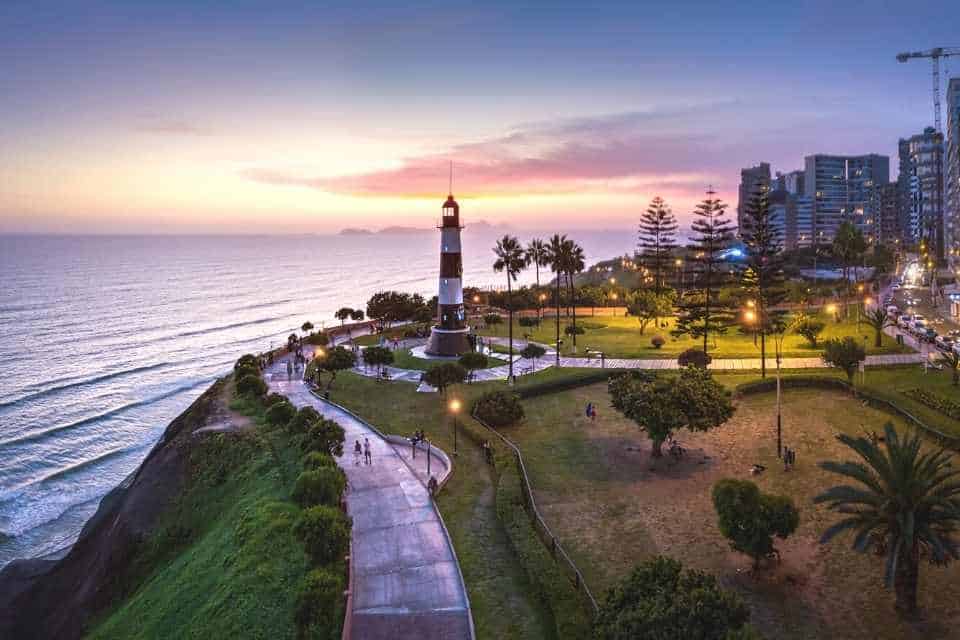 If you are a first-time visitor in Lima, staying in Miraflores will not only guarantee your safety, but your enjoyment as well.
Miraflores is an upscale residential neighborhood situated on the edge of Lima, right next to the Pacific Ocean.
There are plenty of things to do in Miraflores, but the best are:
Strolling down the Malecon
Visiting Parque Kennedy
Go Shopping in Lacromar
Eat all the delicious Peruvian ceviche
When in doubt, stay in Miraflores!
Barranco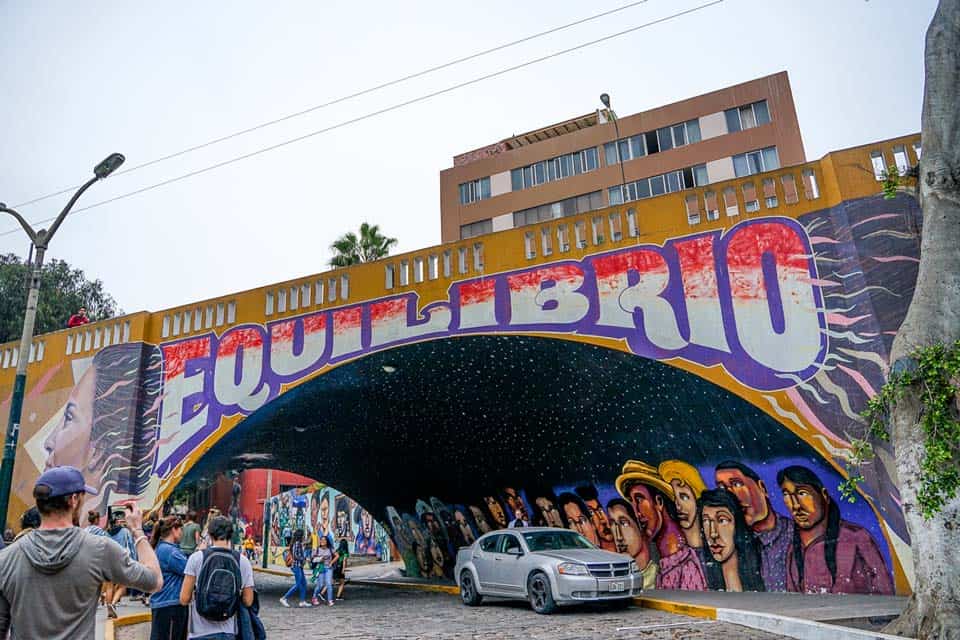 Similar to Miraflores, Barranco is a residential neighborhood situated on the edge of Lima. Its safety is comparable to Miraflores, but the main difference is Barranco had a much more lively nightlife. And if there is one thing we know nightlife, it's that it attracts pickpockets and thieves. But all in all, Barranco is a very safe neighborhood, especially at night
Here are some things to do in Barranco:
Go check out the bars
Dance salsa
Go see the murals and graffiti
Sample delicious Peruvian dishes
San Isidro
San Isidro is a safe and affluent residential district located next to the financial district of Lima. While it is not as lively as other districts in Lima, it is a safe and secure place to stay. The neighborhood boasts a huge variety of restaurants and bars, as well as many parks to relax in.
It also neighbors Miraflores, so visitors can easily access the attractions in Miraflores without paying the premium there.
---
Which Areas Should You Avoid In Lima?
Some of the most dangerous areas in Lima are:
Callao
San Juan de Miraflores
San Juan de Lurigancho
Chorrillos
Ate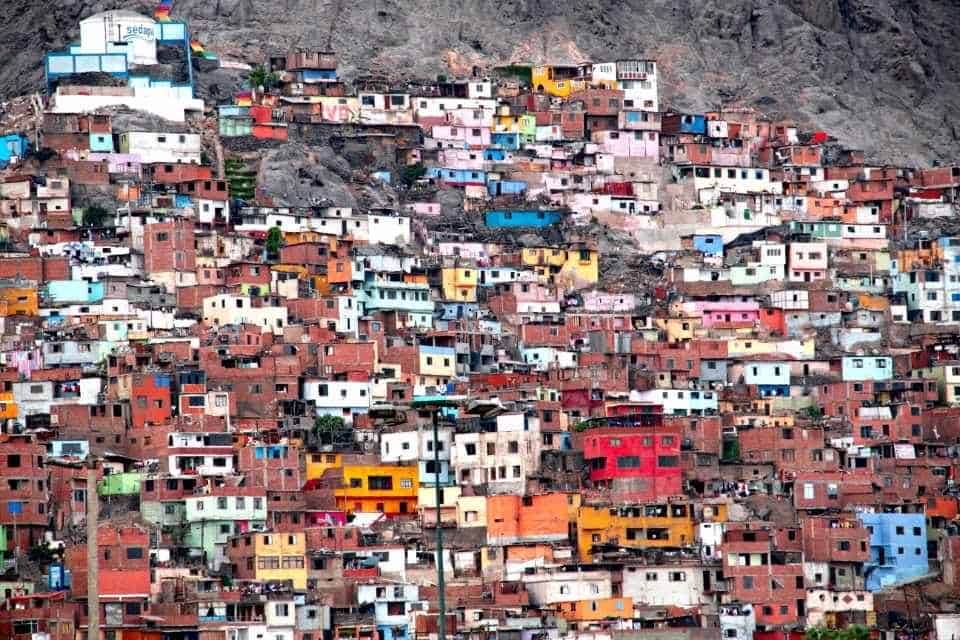 When visiting Central Lima aka the Historic Centre, visitors should exercise extra caution. The neighborhood borders some of the more dangerous places in Lima so a bit of crime and poverty seeps through. This is especially true if you are visiting the historic center at NIGHT. Unless you know what you are getting into, we highly recommend avoiding the historic at night.
Generally, if you aren't in one of the safe neighborhoods we mentioned above, you should exercise increased caution.
Want to enjoy your Lima trip wholeheartedly?
Check out our recommended travel insurance!
---
Is Lima Dangerous At Night?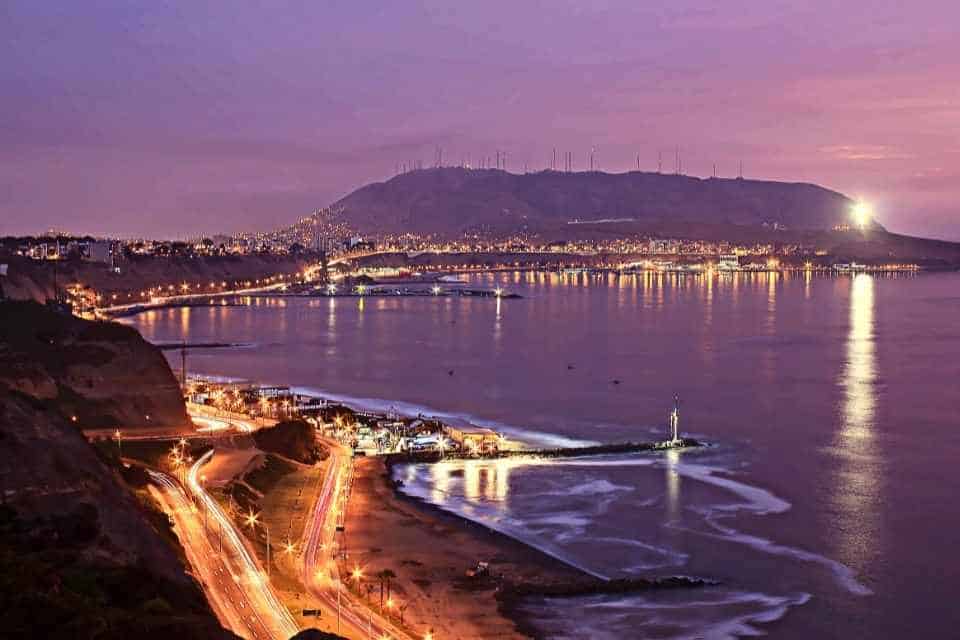 Similar to most cities, Lima is a lot more sketchy at night. While the safer neighborhoods such as Miraflores, Barranco, and San Isidro remain very safe, there are areas that become dangerous at night. One of those neighborhoods is the historic centre of Lima.
The historic centre of Lima is a top tourist sightseeing location in the daytime, but at night it becomes very dangerous. That is because it is only one bridge away from some of the poor slums of Lima.
But in Miraflores, Barranco, and San Isidro, it is usually safe to walk at night, even if you are alone. Though we recommend that you keep your wits about you when doing so, as Lima is still a poor city.
If you plan on enjoying any of Lima's nightlife (salsa, anyone?), then you should beware of pickpockets. Though it isn't very common, it does happen in Lima (but so does every other city in the world). Don't get too drunk!
---
Is Lima Safe For Solo Travelers?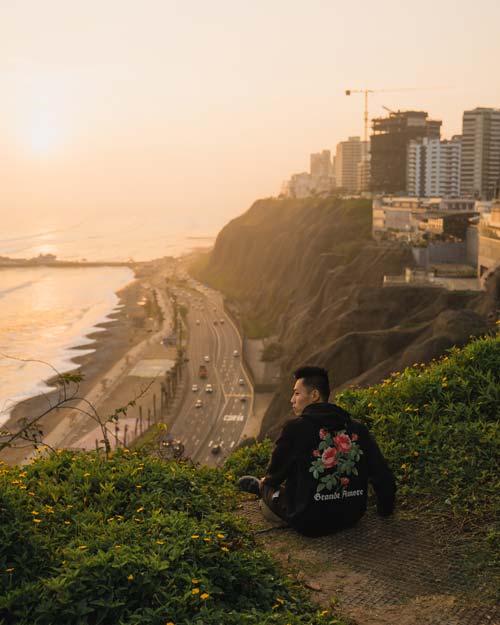 From my experience as a solo traveler, Lima is a relatively safe place for solo travelers, especially when compared to other places in South America like Ecuador, Colombia, and Rio de Janeiro.
If you stay in one of the safer neighborhoods in Lima and keep your eye peeled when you are alone or walking around at night, you should not have any issues with safety.
In the daytime, the historic centre of Lima is a lot safer than at night. You might encounter lots of beggars and other people coming over to you to sell you stuff and harass you.
Our recommendation when visiting Lima's historic centre is through a guided tour. Not only will they be able to give you a little bit of history, but they will make sure you don't accidentally walk to one of the more dangerous neighborhoods around the historic center.
Looking for a guided tour of Lima's historic center?
Check out our recommended tour here!
---
How Safe Is Lima for Female Travelers?
Female travelers generally have a slightly different travel experience in Lima when compared to men, thanks to the machsimo culture in South America. Latin American men are usually a little bit more aggressive and passionate, and it is not uncommon for them to catcall women on the street.
That is especially true if you are the typical gringa (blonde hair, blue eyes and pale skin). It is best to think of a way to reject these approaches before you experience them. Ignoring them and walking away usually works if it is out on the street. But if it is in a bar or a club, it might be better to say you are "married".
---
Tips For Staying Safe In Lima
Taxis are the cause of many of the safety problems tourists encounter in Lima. That is because not all taxis in Lima are registered, and people can just make their own sign and put it on their car. To stay safe, take an Uber or use one of the other popular taxi-hailing apps in Peru such as Cabify or Taxibeat. Taxis in Lima don't use the meter, and all tourists end up paying a lot more than the normal fare.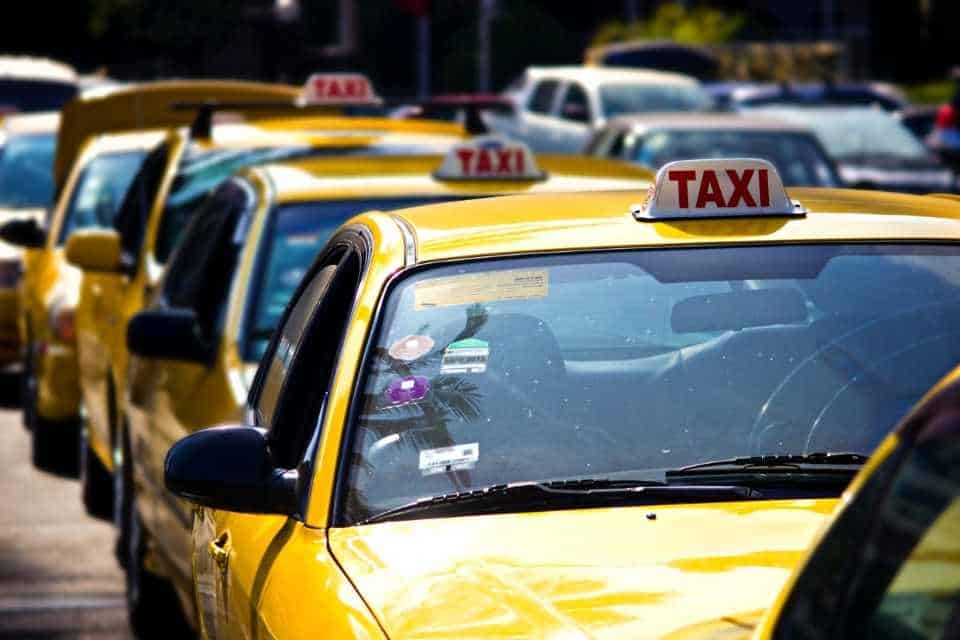 Stay in a Safe Neighborhood
Stay in one of the safer neighborhoods in the city and you will find most of your safety issues go away. Accommodation in these areas tends to be more expensive, but it is a small trade-off for your safety!
Avoid Taking Anything too Luxurious on your Trip
Did you just get the new iPhone? Great, but we don't recommend taking that with you to Lima. A nice iPhone can be worth a few months of working for the locals. And when they are desperate, they will do things that they normally wouldn't do. If you do take anything fancy like jewelry, nice electronics, and stuff like that, just don't flash them everywhere you go.
No one knows how safe is Lima more than a local that actually lives there. Not only will taking a guided tour guarantee your safety, but you are more likely to learn some valuable information.
Avoid Getting too "Under the Influence"
You are having your vacation in Peru and you want to party. We get it. But night venues are where most of the pickpocketing and drugging happen. Don't get too drunk, don't accept drinks from strangers, and watch your drinks to make sure no one spikes it. When going out at night, take only what is necessary!
Buy Some Travel Insurance and Have Fun Without Worrying
One of the problems with traveling to a place with a bad safety reputation is how it plays on you psychologically. Lima isn't a dangerous place for tourists, but in the back of your mind, you think it is because of the media. So to fully enjoy your trip, it is best to get some travel insurance. Even if something happens to you, you are covered!
Find out how you can get covered with our favorite travel insurance company here!
When we are traveling, sometimes we just let common sense out the window. Don't wear fancy jewelry, don't go down dark alleys at night, don't have a lot of cash out with you, and don't use an ATM in a dodgy place. Make common sense common again!
Don't Fight Back if you Get Robbed
If god forbid that someone does decide to rob you with a knife or gun, don't fight back. Just let them have it. The robbers have a weapon and they are not afraid to use it.
Learn a Few Phrases in Spanish
Not only will a little bit of Spanish get you far in Peru, but it is good to help you get out of sticky situations and get a feel of the overall safety of the place. If you don't know much Spanish, having a Spanish phrasebook could be useful
Don't Drink the Tap Water in Lima
Tap water in Lima is not clean. Unless you want to get sick, drink bottled water or use a filtered-water bottle!
---
Like this post? Don't forget to save it on Pinterest!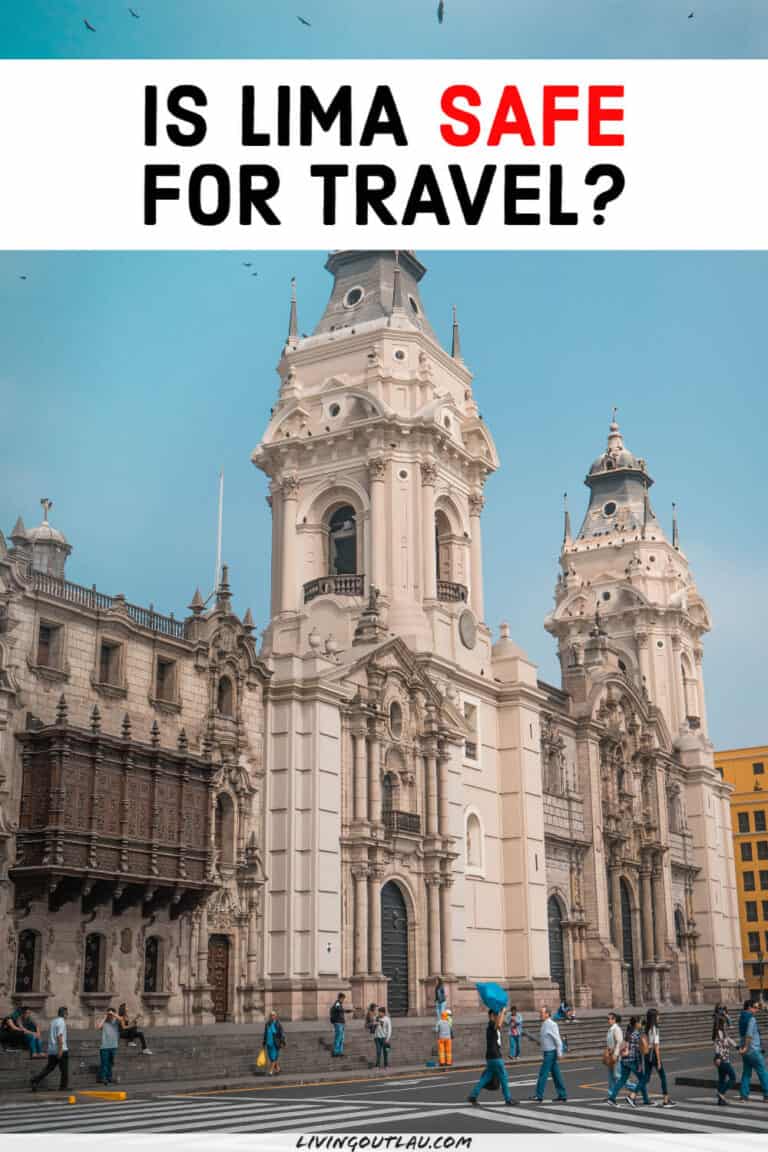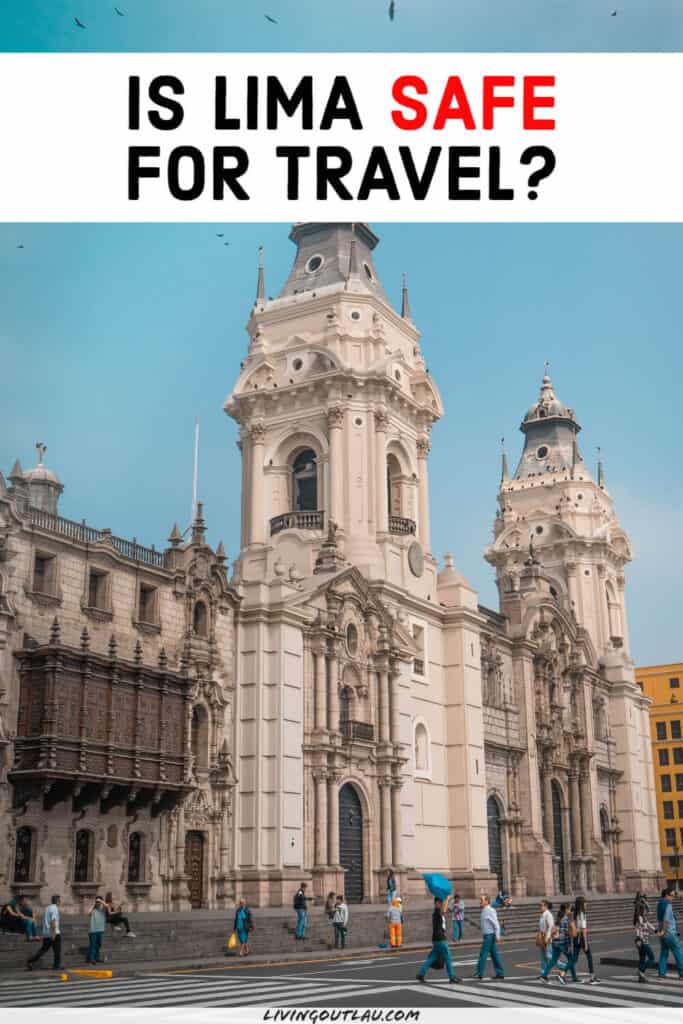 ---
There you have it – our thoughts on whether Lima is safe or not. We hope our travel tips will help you have a good time and stay safe in Lima!
Have a question? Leave it in the comments below!
Disclaimer: Some of the links above are affiliate links. That means if you book or make a purchase through the links, we will earn a small commission at no extra cost to you! The money will help run this site! Thank you!