Lima, the capital of Peru, is one of the most visited gastronomical destinations in the world. In fact, Peru has been the best culinary destination in the world for many years now. Even though there are plenty of dishes that you have to try in Peru, the Peruvian ceviche is probably the one that has everyone drooling. And guess where are some of the best places to try authentic Peruvian ceviche? Lima.
To try this amazing Peruvian national dish, you probably think you can to spend a lot of money. However, this is far from the truth. Peruvian ceviche does not have to be expensive. There are plenty of restaurants that you allows you to try good and authentic Peruvian ceviche for cheap. And if you want to splurge on some of the best food, Lima has 2 of the top 50 restaurants in the world
Here are the best ceviches in Lima on a budget, starting from the cheapest to highest.
Where To Find the Best Ceviche in Lima On A Budget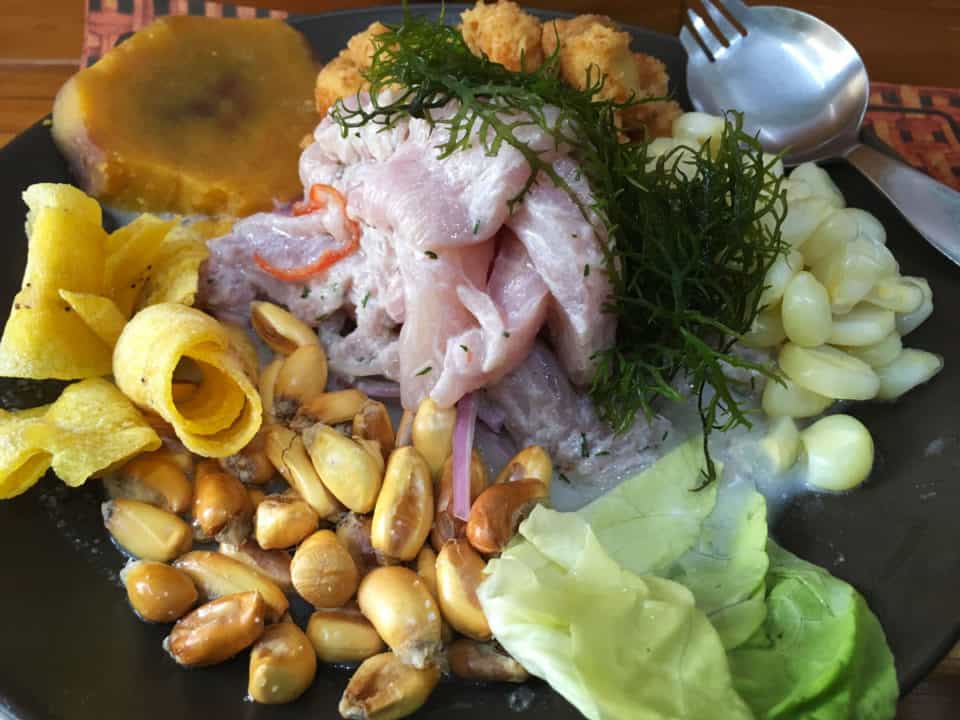 El Cebiche de Ronald is a small hole-in-the-wall restaurant that only serves ceviche. It only has a few options on the menu but the most popular one and the one I recommend is the ceviche with just fish and chicharron de calamar. Chicharron de calamar is just calamari. For 25 soles (Less than $8 USD), you can have a ceviche with calamari that also comes with sweet potato and corn.
El Cebiche de Ronald makes the ceviche fresh in front of you. Their kitchen is in open-air so you can see every single step of the process. From cooking the fish with their fresh lime to putting the final touch into the dish, you can see where your food is coming from and how it is made.
As a result, their ceviches are some of the freshest I have ever tried in Lima, and surprisingly one of the cheapest too. In fact, El Cebiche de Ronald used to be just one restaurant but now has opened up many other stores around Lima. I definitely recommend trying the original store. 
Address: Av. Ignacio Merino 2427, Lince 15046, Peru
Hours: 11:30 AM – 4:30 PM Daily
Credit:
Barra Maretazo
Barra Maretazo is a restaurant that has 23 years of experience cooking Peruvian cuisine. Without a doubt, you already know this is one of the best restaurants in Lima. Located in Miraflores, one of the most beautiful neighborhoods in Lima, Barra Maretazo has some amazing interior aesthetic to match its amazing food.
They believe that if you are having seafood or ceviche, it should be more than just a "taste" experience. For that reason, they have boats where you can sit and enjoy your meal. Or if you want to be even closer to the sea, they have a sand bar where you can dip your feet in the sand while you sip on a Pisco sour (one of the drinks you must try in Peru) and enjoy a traditional Peruvian ceviche.
Their price for a traditional or mixed ceviche is 33 soles (10 USD), and a combo is only 36 soles (11 USD)!
Address: Calle Alcanfores 373, Miraflores 15074, Peru
Hours: 12 PM – 11 PM Daily
Credit:
Costazul Seafood
Costazul Seafood, or Blue Coast Seafood in English, is a restaurant that uses some of the freshest ingredients to prepare their affordable dishes. Located in the beautiful and safe neighborhood of Miraflores, Costazul Restaurant is a small space with big flavors and friendly services. Their menus are diverse but the waiters are more than happy to explain to you what the dishes are.
If good service in a very warm and cozy atmosphere paired with extremely good ceviche sounds like something up your alley, don't forget to check out Coastazul Seafood.
The ceviche is also incredibly affordable at 34 soles (10 USD) for the traditional and 36 soles (11 USD) for the mixed.
If you are not convinced yet, check out the Costazul Seafood menu.
Address: Calle Berlin 899, Miraflores 15074, Peru
Hours: Sunday: 12:30 PM – 7PM | Monday: Closed | Tuesday to Saturday : 12:30 PM – 8:30 PM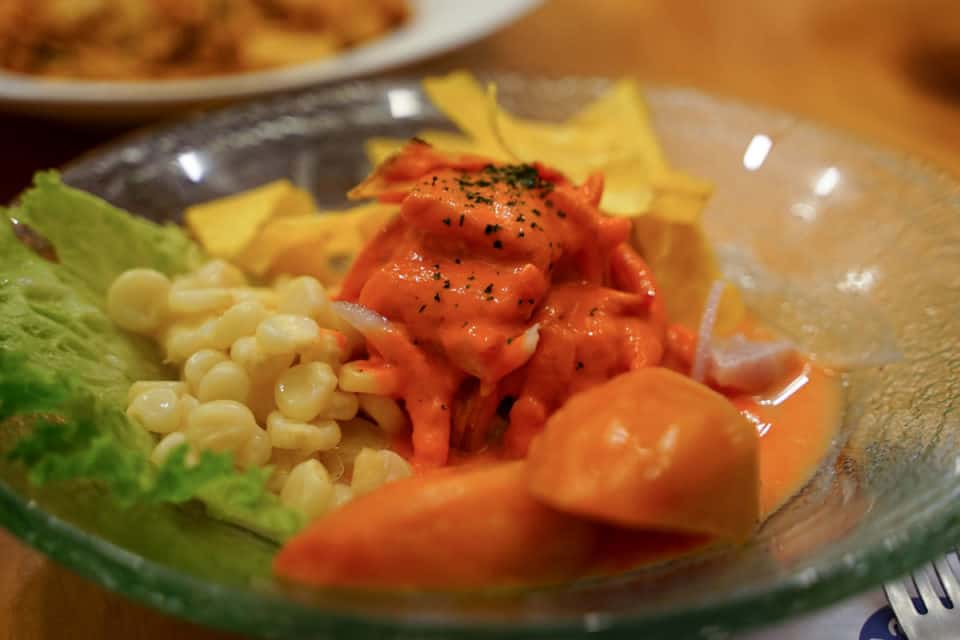 If you have ever walked around the neighborhood of Miraflores, then you have probably walked past by Punto Azul. Frequently indicated by a line of people waiting, Punto Azul is definitely a restaurant that is worth the wait. If you come during off-peak hours, you should not have to wait in line. 
Their ceviche was definitely one of the best I have ever had in my life. The fish was seasoned and cooked so perfectly that it melted in my mouth. Every bite was just one step closer to heaven. The flavor of the spices combined with the freshness of the fish was nothing like I have ever tried before. It reminded me of some of the best sushi I have had in Japan, but better. Come here and your taste buds will thank you.
Punto Azul has the traditional ceviche and the Punto Azul ceviche. Personally, I liked the traditional ceviche more than the Punto Azul one. The Punto Azul ceviche uses Aji, which is the orange sauce you see in the picture above, to make the dish a little spicier and add a little twist to it.
A traditional or Punto Azul ceviche cost 35 soles (11 USD) per serving. Come and try the chicha morada (traditional Peruvian drink) here as well.
Address: Calle San Martin 595, Miraflores 15074, Peru
Hours: Sunday: 11 AM – 5 PM | Monday: 6 PM – 12 AM | Tuesday to Saturday: 11 AM – 12 AM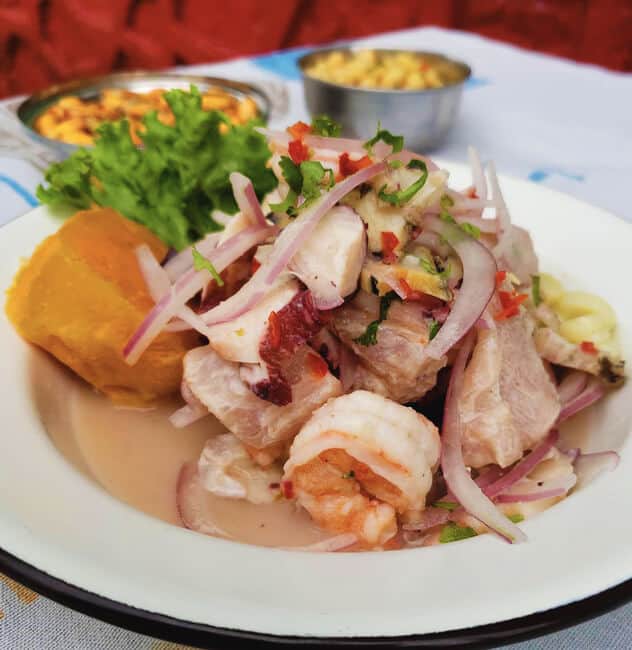 Credit:
Canta Rana
Canta Rana is not your typical restaurant. The spaces are cramped and it could be noisy especially during peak hours. However, that does not stop the locals and the tourists from going there.
Canta Rana has some of the best ceviches in town that brings tourists and locals from every part of town. The atmosphere is more local, which is amazing if you are a traveler that wants to mingle with the natives. If you are here during a football game, expect the place to be crowded and rowdy. Peruvian are die-hard football fans and one of the best places to see the game is at Canta Rana.
If you like to enjoy your ceviche in a more pleasant and quiet environment, you should head over to Punto Azul. It is a short 10 minute Uber ride from Canta Rana.
But if you are in the area and would like to try Canta Rana in peace and quiet, I recommend going at off-peak hours. There are usually no wait and the atmosphere is calmer.
A traditional ceviche at Canta Rana costs 35 soles (11USD), same as Punto Azul.
Address: Genova 101, Barranco 15063, Peru
Hours: Sunday and Monday: 11 AM – 5 PM | Tuesday to Saturday: 11 AM – 10 PM
Mi Barrunto is probably the most famous restaurant for ceviche in Lima. It is a restaurant that is located a bit further away from the main tourist area. For that reason, Mi Barrunto is mostly visited by locals.
Now you must think, if this place is visited by locals, it must be cheap. That is far from the truth. Mi Barrunto is actually a quite expensive restaurant, more expensive than some of the nicer restaurants in the fancier neighborhoods such as Miraflores or Barranco. 
Even with such high prices, the locals flock here. Why? The seafood and ceviche here are top-notched. The atmosphere is welcoming. Locals come here to hang out on a Saturday night, chat with friends, and enjoy some amazing food.
If you don't believe me, just check out, Mi Barrunto's extensive menu.
The downside is since it is such a local restaurant, the interior is not as posh as the other restaurants in Miraflores or Barranco. The restaurant is also located quite far and it is unsafe to walk in the surrounding area of the restaurant. For that reason, the only way to get there is pretty much just with an Uber.
A traditional ceviche there costs 38 soles (12USD). You must also try the chica morada (traditional Peruvian drink), it is the best one I had in my 2.5-month journey in Peru. 
Make sure you visit this cevicheria on your visit to Lima!
Address: Jiron Sebastian Barranca 935, La Victoria 15018, Peru
Hours: 11 AM – 5 PM Daily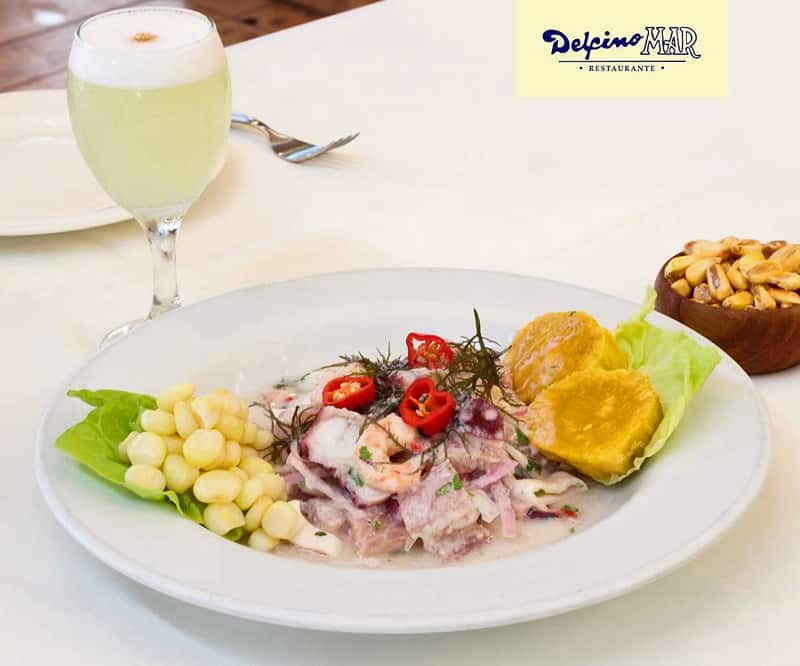 Credit:
Delfino Mar
Last but not least, Delfino Mar is probably the fanciest of all the restaurants on this list. Located in the neighborhood of Miraflores (great neighborhood for ceviche), Delfino Mar is easily accessible. The restaurant's atmosphere itself is quite the opposite of Mi Barrunto or Canta Rana, it is peaceful and quiet. It is almost as if you were at a Michelin-starred restaurant in New York City.
Here the tranquility lets you focus on your food better. Every mouthful of ceviche is an unforgettable memory that you can savor for the rest of your life. This is also a great place to take someone on a date!!
The price for a traditional ceviche at Delfino Mar is 38 soles (12 USD), and it is definitely well worth the price.
Address: Jorge Chavez 509, Miraflores 15074, Peru
Hours: 12 PM -10 PM Daily
Where to Stay in Lima to Eat Good Ceviche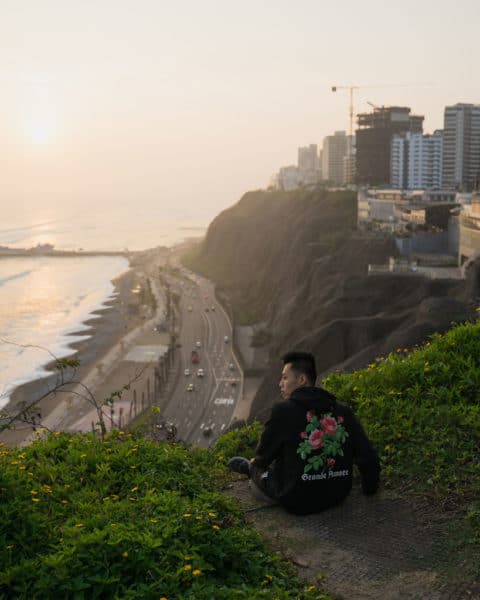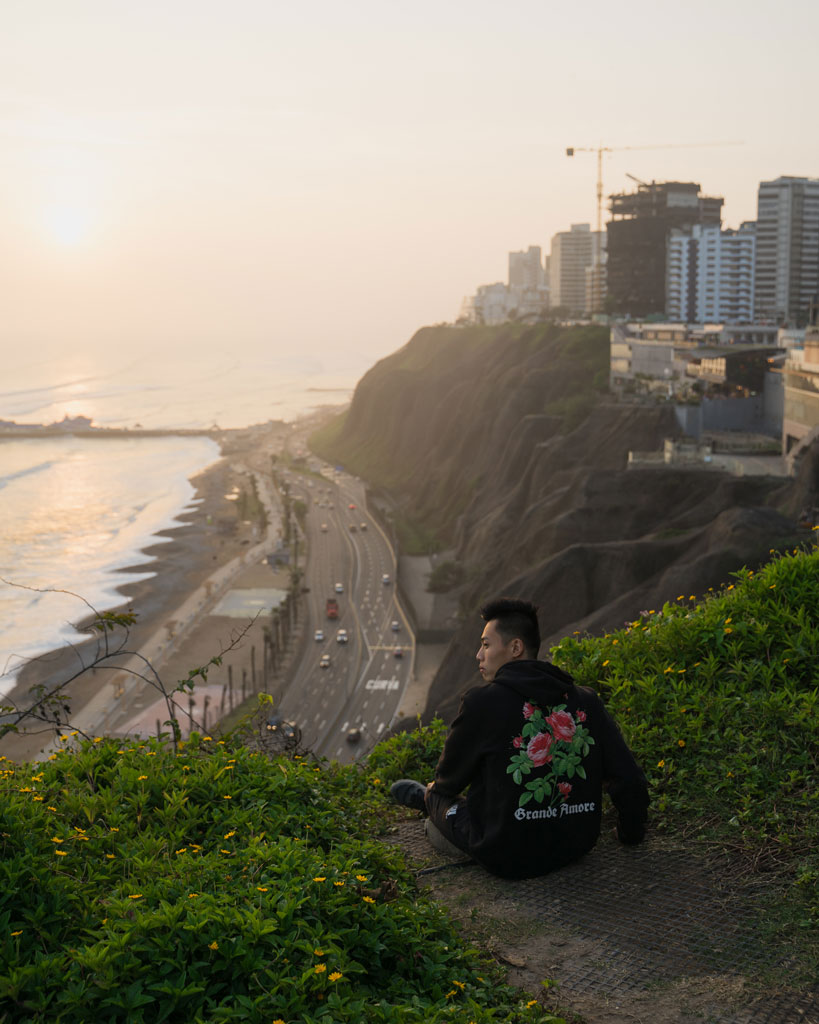 The best place to stay in Lima for ceviche has to be either Miraflores or Barranco. I personally like Miraflores a little more because there are just so many cevicherias to choose from. Other than that, the neighborhood itself, especially the cliffs are extremely gorgeous. Miraflores is safe and quiet, but night clubs and bars are also within walking distance.
There are plenty of amazing things to do in Miraflores as well!
Even if you are not here for the ceviches, Miraflores is the neighborhood you want to stay in.
Here are some personal accommodation recommendations in Miraflores:
Low Budget: Alpes Hostel|  Mid-Budget: Miraflores Guesthouse | High Budget: Apart San Martin
Like this post? Don't forget to save it on Pinterest! 🙂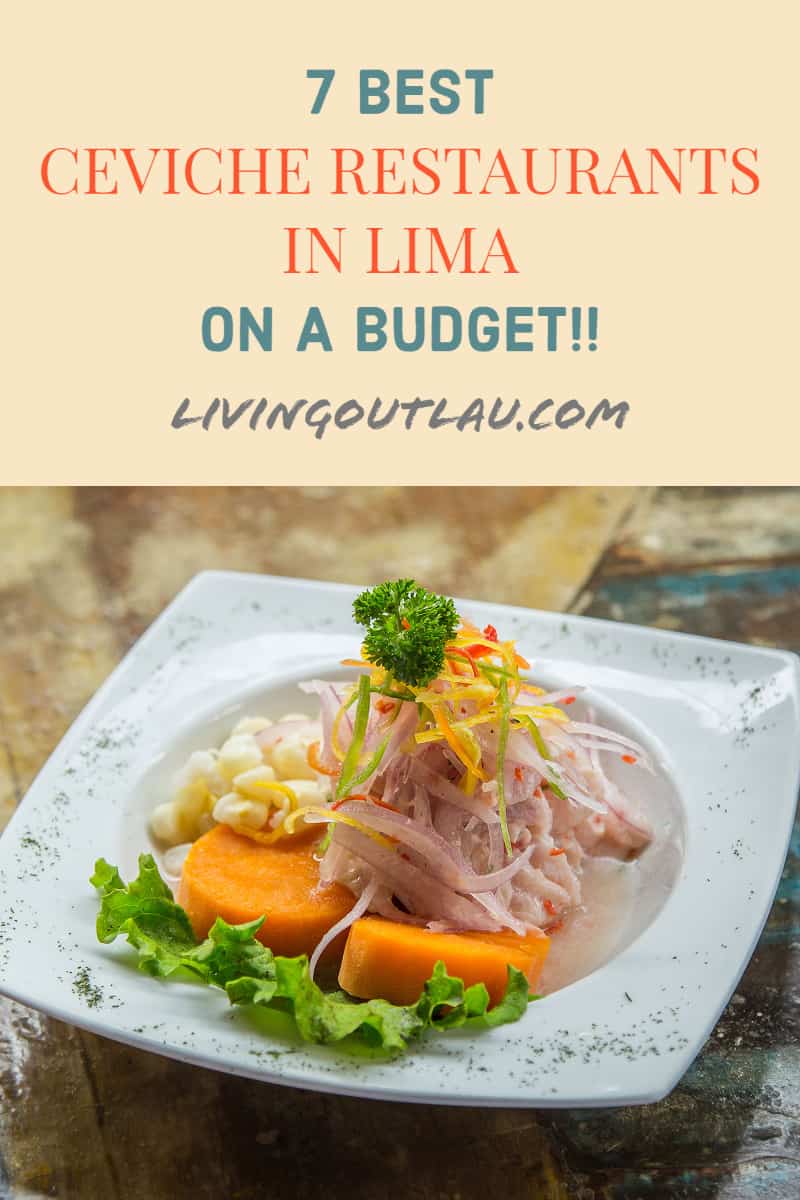 Have you tried Peruvian ceviche? What did you think of it?? Peruvian ceviche is the reason why I was over my budget when I was backpacking Peru!
Disclaimer: Some of the links above are affiliate links. That means if you book or make a purchase through the links, we will earn a small commission at no extra cost to you! The money will help run this site! Thank you 🙂