Budapest, the capital city of Hungary, is quickly becoming one of Europe's most popular tourist destinations, attracting millions of visitors each year. However, with any popular travel destination, safety concerns may arise. Visitors may wonder, "Is Budapest safe?"
After visiting as a tourist and living there, we can say that Budapest is generally very safe, especially for tourists that don't wander off the beaten path. It is one of the safest European cities with low crime rates, especially violent crimes.
The most common crime is petty theft such as pickpocketing and bag snatching, so be sure to keep your valuables in a safe place and be aware of your surroundings.
Yes, there are slightly more dangerous parts of Budapest that might be worth avoiding, but typical tourists usually won't randomly walk into one. That being said, there are some dangers, scams and tourist traps that might ruin your trip.
That is why we have written this article to share our experience and discuss the safety of Budapest, one of our favorite cities in the world!
How Safe Is Budapest?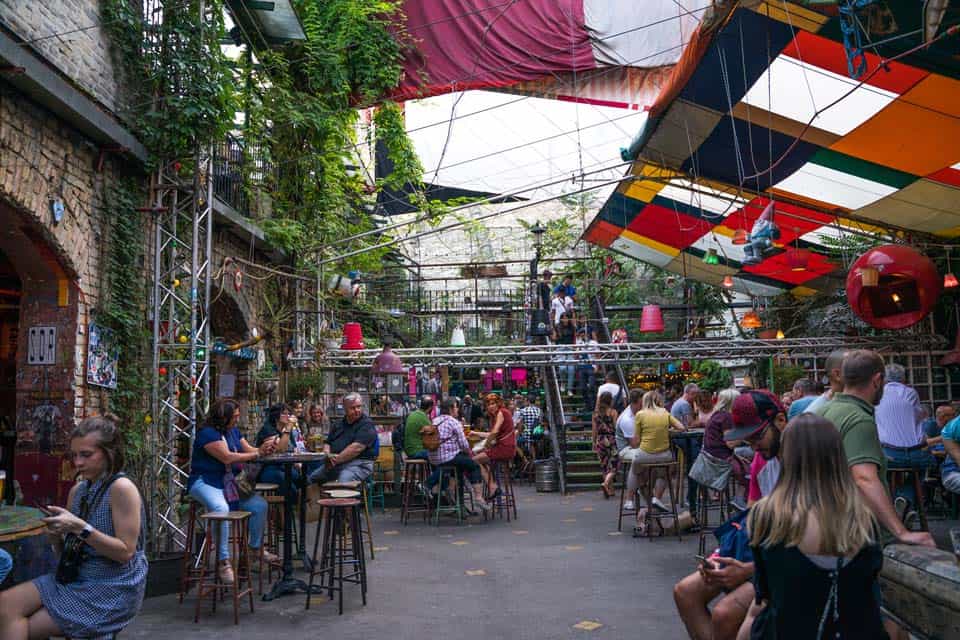 As we mentioned, Budapest is generally a very safe city, but how safe is it exactly? Is it a place where you don't need to lock your doors when you go to sleep at night or just a place where you won't get robbed walking in the street alone at night?
While you should definitely lock your doors at night in Budapest, the city is very safe in many different categories. According to Numbeo, a site dedicated to determining the safety of places around the world, Budapest is rated low in the following categories:
Level or crime
Worries of being robbed or mugged
Worries of home broken into
Worries of car stolen
Worries of attacked
Worries of being insulted
Worries of being targeted due to your skin color, orientation, religion, and race.
Problems of violent crime
Problems with drugs
From our experience, we definitely agree with the ratings, except maybe not the one on drugs. Drugs seem quite common in the nightlife area of Budapest, especially in the touristic bits. We've also seen people that are just completely wasted and even delirious on the side of the street, probably due to the combination of alcohol and drugs.
Most parts of Budapest are safe, but there are parts that are filled with homeless and people that the locals call "gypsies". We've encountered some ourselves and they are usually under the influence and aggressively approach you. We definitely felt a little bit uneasy, especially since they look like they had no control over themselves due to whatever they were taking.
If you stick to the tourist areas, don't get too hammered when you go out at night, be aware of your surroundings, you are most likely going to have a safe trip in Budapest.
Peace of mind is worth more than anything on a trip. If you are worried about your safety in Budapest,
check out our recommended travel insurance here.
Crime Rate In Budapest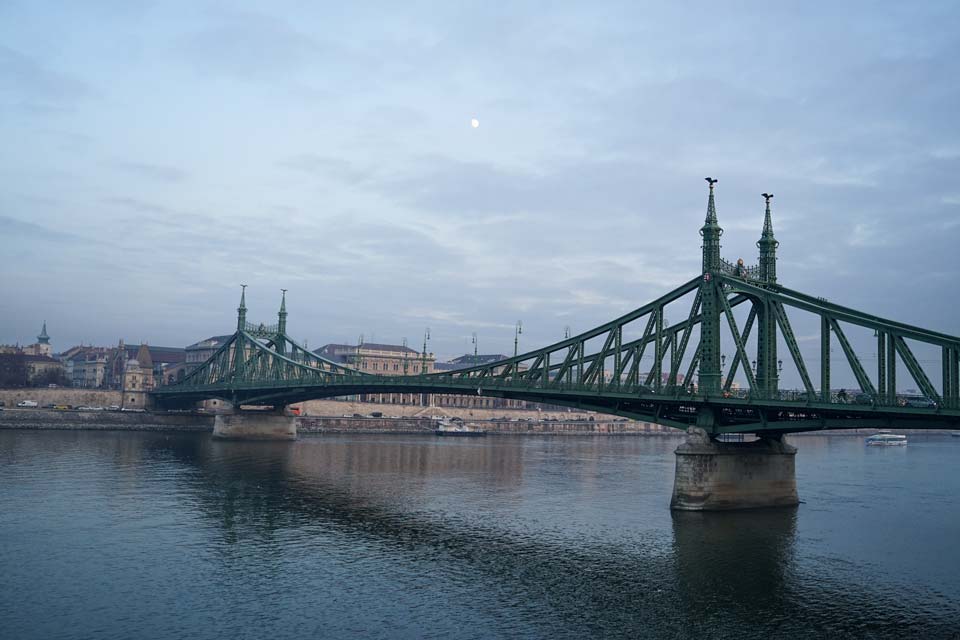 The crime rate in Budapest is one of the lowest among capital cities around the world. Most crimes are petty crimes involving pickpocketing, theft, and scams, and usually occur in the tourist areas. Violent crimes such as assault and armed robbery are nearly unheard of, especially when targeted toward tourists.
According to Numbeo, the level of crime rating for Budapest is 31.47 out of 100 (at the time of writing) and considered "low" as mentioned. Here are some comparisons with other popular cities around the world:
London – 63.18
New York City – 53.08
Paris – 61.16
Barcelona – 55.52
Oslo – 34.17
As you can see, Budapest is a lot safer than most of the big cities around the world. The Hungarian government have made efforts to combat street crime in Budapest, resulting in a significant reduction in crime rates over the years.
Nevertheless, it's always essential to be cautious, aware of your surroundings, and take precautions such as keeping valuable items such as passports, wallets, and phones safe.
Is Budapest Safe For Solo Female Travelers?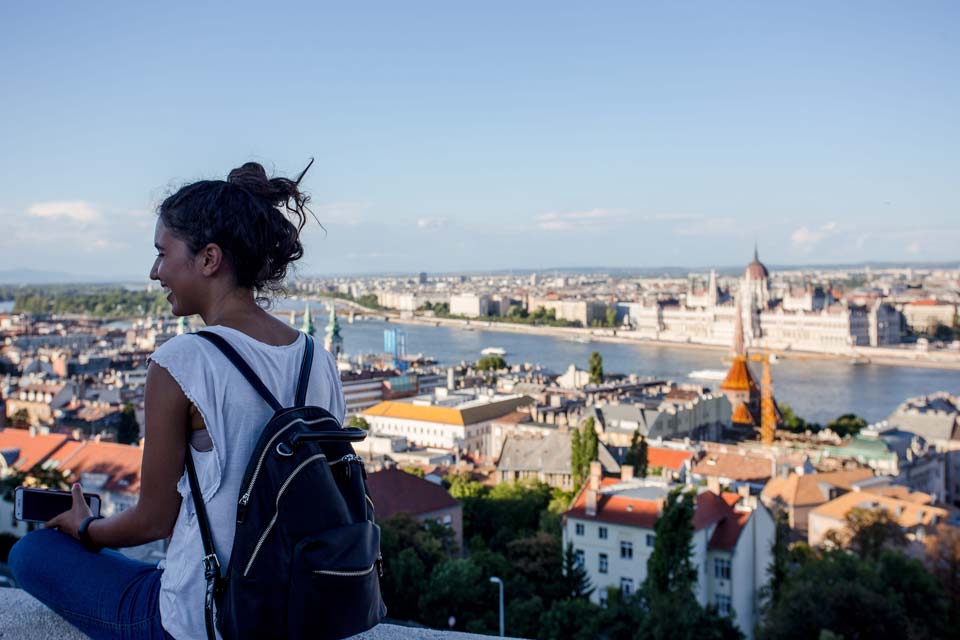 Because of the overall low crime rate, Budapest is considered relatively safe for solo female travelers. However, they should take the necessary precautions like they would in any cities, such as being aware of their surroundings, trusting their instincts, and taking precautions such as avoiding walking alone at night in unlit areas.
Most incidents regarding solo female travelers occur at night. Don't accept drinks from strangers, particularly in bars, and don't leave your drink unattended. When taking a taxi, make sure it is a licensed one and don't just get into anyone's car. Many of the taxis in Budapest are "freelancers", meaning they are not contracted to a licensed taxi company.
Perhaps what makes Budapest even safer for solo female travelers is how popular it is for travelers. If you are traveling alone, make sure you stay at one of the many social hostels in Budapest, where you can meet some trusted people to travel with. It is much safer when you are in groups.
Read More: How Many Days In Budapest Is Enough?
Is Budapest Safe At Night?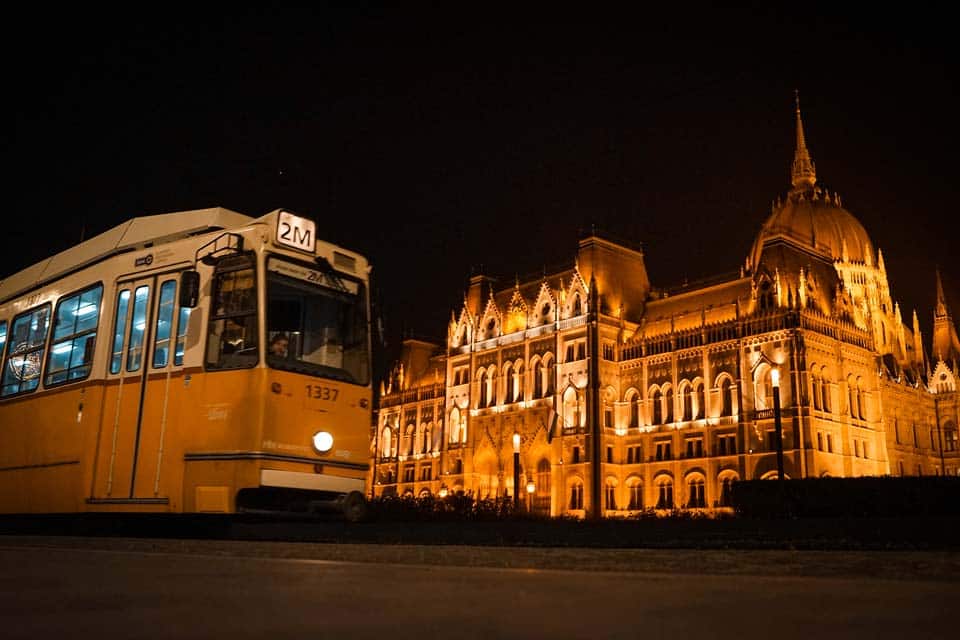 Budapest is generally safe at night, but unfortunately, that is when most of the incidents in the city occurs. Budapest has a thriving nightlife, full of epic ruin bars (don't miss Szimpla Kert!) and clubs that stay open until the wee hours of the morning.
Tourists flock to them and often get too intoxicated, which can lead to situations where they become vulnerable targets for pickpocketing and scams. It is not uncommon for tourists to be offered drugs as well, and those that do end up taking them could become easy victims for criminals.
We met countless people that lost their phones, wallets, passport, valuables and even articles of clothing on a night out. Most people realize that in the morning, when they have fully gained consciousness from their intoxicated and/or drugged state.
Perhaps the biggest issue you might encounter is the number of drunks and "gypsies" at night. As we mentioned, you might find yourself being approached by one. As long as you stay calm, walk away, and don't engage in conversation with them, you're most likely not going to have a problem. They can be quite aggressive, but they are usually not very cohesive and conscious, so avoiding them should not be an issue.
You are unlikely going to run into trouble walking around the touristic areas of Budapest at night, as long as you are not too under the influence. Don't be an "easy target".
Is Budapest Safe From Racism?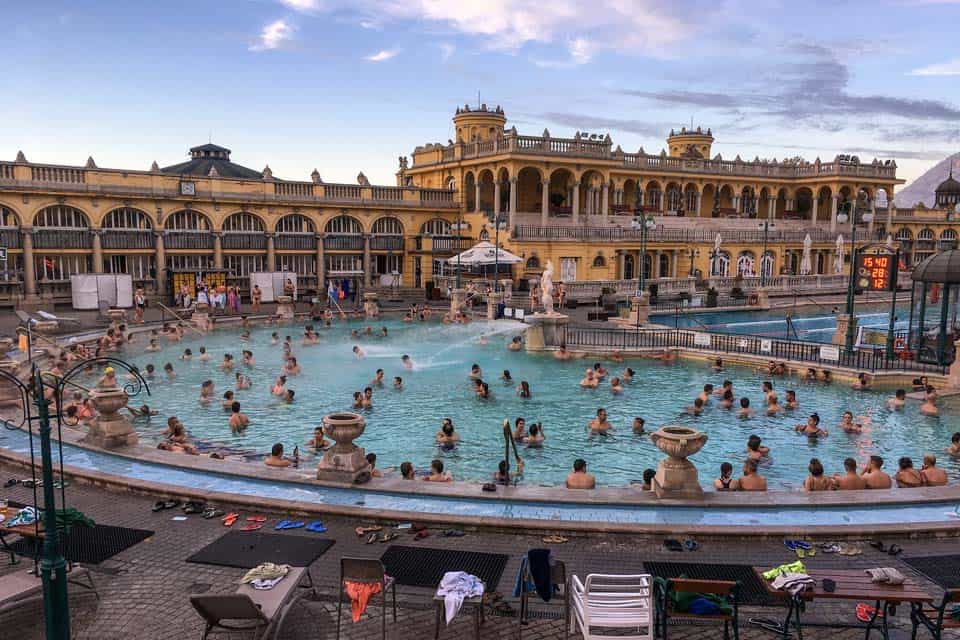 Like any other city, Budapest is not immune to racism, but it's widely considered a safe city for people of all races, cultures, and backgrounds. Hungary's history and politics have led to a rise in nationalistic sentiments, but Budapest is a diverse city with a vibrant multicultural community with little hate crimes.
As a very popular tourist destination, travelers typically won't find themselves victims of racism in Budapest. However, if you go off the beaten path and into the countryside, you may find that the locals are a little less open-minded.
It's important to remember that regardless of the race or religion you might belong to, being respectful towards other cultures and showing respect for local customs is always a good idea when traveling.
Is Budapest Safe For LGBTQ+ Travelers?
Though homosexuality is legal in Hungary, same-sex marriage still remains banned. Same-sex couples in Hungary are not eligible for some of the same rights as heterosexual couples.
However, as LGBTQ+ travelers, you'll find very little discrimination in Budapest. As the capital city, the locals in Budapest are very open-minded, minus a couple from the older generation.
There are many gay bars and clubs in the city, the most famous is ALTEREGO. They even have regular drag shows!
Budapest is generally safe for LGBTQ+ travelers due to a more progressive and modern attitude in the city. However, the if you explore the countryside where the average age of the residents is a little higher, you might not feel as welcome as you would in Budapest.
Are Taxis Safe In Budapest?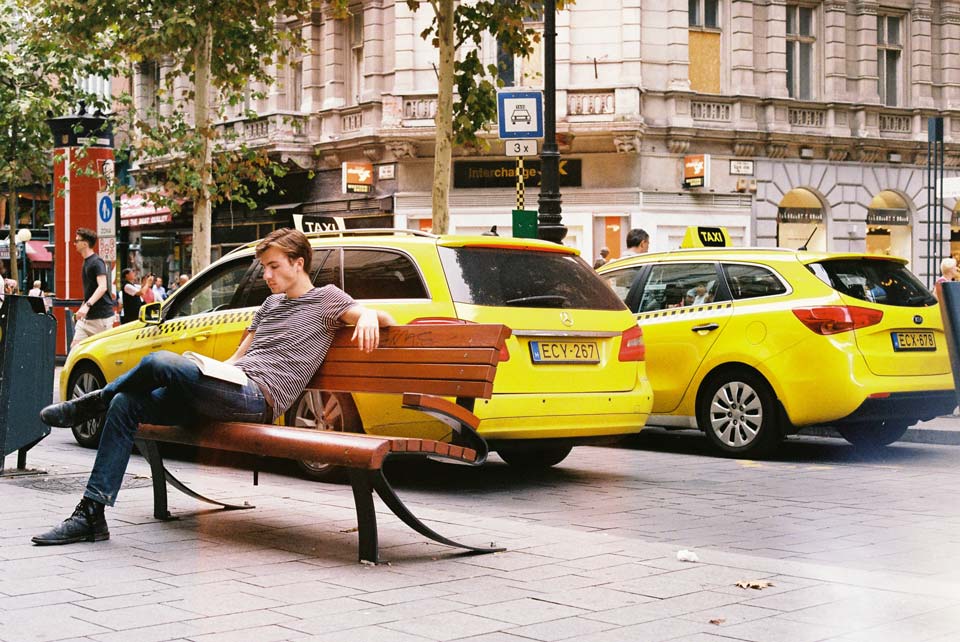 Taxis are safe in Budapest, as long as they are licensed by legitimate taxi companies. Budapest is a city full of scams, and there are plenty of freelance taxi drivers hoping to rip tourists off.
Official taxis have the company's logo on the side of the car, as well as a meter that indicates how much the fare should cost.
If you get in a taxi and the driver is unwilling or doesn't have a meter, then you are in an unlicensed taxi and you should get out before it scams you! These taxi drivers are more common in popular tourist attractions, such as the Central Market Hall, Fisherman's Bastion, Hungarian Parliament Building, and Szechenyi Thermal Baths.
Unfortunately, there is no Uber in Budapest, but you can order a taxi via the Bolt app. It is the most trusted and popular taxi-hailing app in Budapest!
Read More: How To Get More Budapest Airport To City Center?
Places To Avoid In Budapest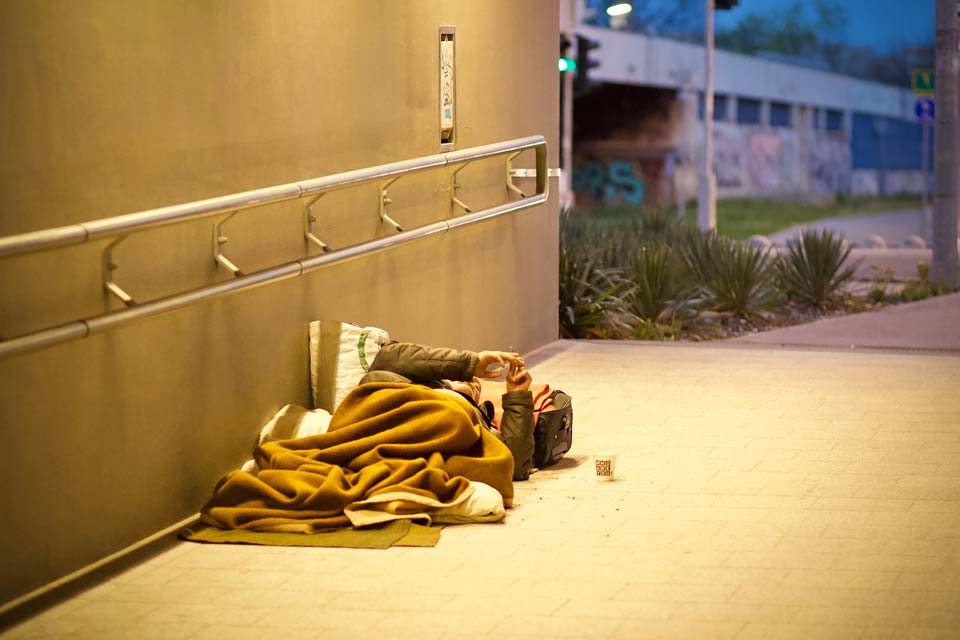 Though Budapest is generally quite safe, there are places that are a little bit rougher on the edges. To minimize the risk of you running into a potentially dangerous situation, it might be best to avoid the following areas or be extra cautious when visiting.
Here are some places to avoid in Budapest:
District VIII – District VIII is near the city center of Budapest, but it is also one of the areas where it can sometimes be a tiny bit unsafe. It is home to the Palace Quarter and The National Museum, so it isn't unusual for tourists to end up here. You don't need to avoid this area, but just be extra vigilant when you are here, especially near Népszínház Utca and Teleki Tér. District VIII is also home to the unofficial red light district of Budapest.
Budapest-Keleti Station – The area around Keleti Station can be a little bit sketchy, especially at night. The area is a popular spot for drunks, the homeless, beggars, and gypsies to hang out at night, and this is one of the spots where we've personally been approached by one. Train stations are generally popular areas for the homeless and beggars to hang out.
Gozsdu Udvar Area – This is the party district of Budapest and you'll find lots of drugs, alcohol, and even freelance workers here.
Tips For Staying Safe In Budapest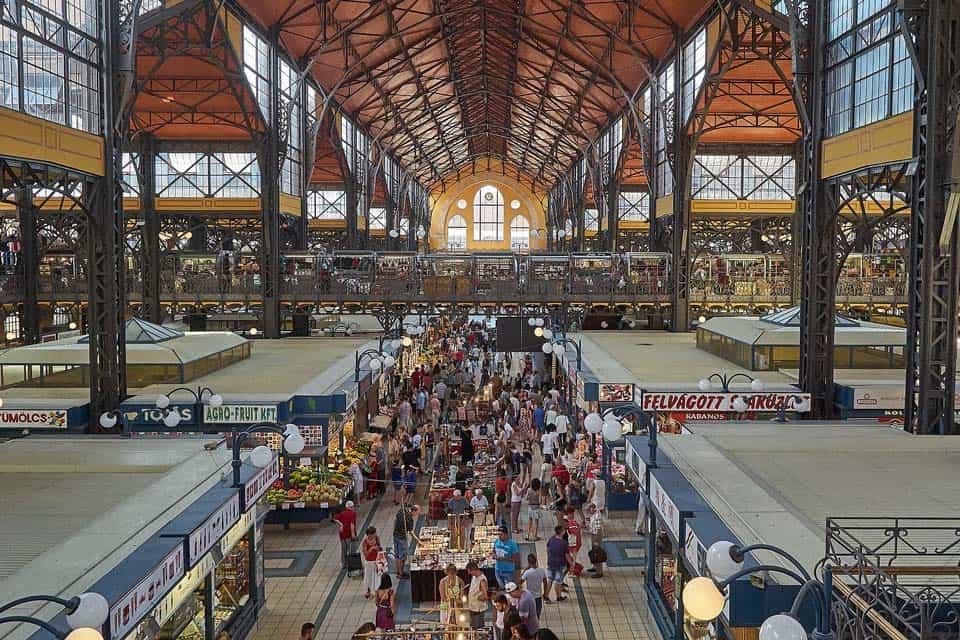 Budapest is generally a safe and welcoming city, but it's still important to take precautions to ensure a pleasant and safe experience. Here are some tips for staying safe in Budapest:
Use only licensed taxis – Only use licensed taxis or ride-sharing services like Bolt. Be wary of unmarked taxis that charge extortionate rates.
Don't stop to initiate conversation if unknown or sketchy people try to stop you – Most of these people are trying to sell you something or begging you for money.
Don't drink and go to the thermal baths – The thermal baths are some of the best attractions in Budapest, especially Szechenyi Thermal Baths. However, drinking alcohol and soaking in a thermal bath can dehydrate you, making it potentially dangerous.
Keep your belongings safe – Pickpocketing can be an issue in tourist areas, especially during peak season. Keep an eye on your belongings, especially in crowded areas, and keep valuables such as passports in your hotel.
Don't take drugs from strangers – It is unfortunate that I have to put this here, but don't take drugs from strangers. You don't know the quality of the drug and now the drug dealer knows you are an easy target for the rest of the night.
Keep your drink attended – Don't leave your drink unattended or it might get spiked. We've seen it happen.
Watch out for restaurant scams – Some restaurants scam tourists by not having the price on the menu displayed, and charge the customers an exorbitant amount when they get the bill. Make sure you know how much you'll be paying before you order food or drinks in a restaurant.
Budapest Safety FAQs
Is Budapest Safe For American Tourists?
Yes, Budapest is generally a safe city for American tourists. As a popular tourist destination, there is little discrimination towards your nationality, so it doesn't matter if you are American, Canadian or Canadian, you'll be treated equally here.
Is Budapest Safe With Ukraine War?
At the time of writing, Budapest is safe with Ukraine War, but the situation can change drastically in a short amount of time. Even though Hungary and Ukraine share a border, the war has not directly affected Budapest, which is situated very far from the Ukrainian border.
Is Public Transportation Safe in Budapest?
Public transportation is both reliable and safe in Budapest. However, there are the occasion incidents when someone gets pickpocketed on the metro, and that usually happens during rush hour.
So, Is Budapest Safe For Travelers?
If you have made it this far down the article, then you'll realize by now that Budapest is very safe. Compared to many US and European cities, Budapest is safer with a much lower crime rate. However, even safe cities have their dangers, and for Budapest, most of them revolve around its busy nightlife.
So when you visit Budapest the next time, make sure you follow some of our tips and remember to have a good trip!
Disclaimer: Some of the links above are affiliate links. That means if you book or make a purchase through the links, we will earn a small commission at no extra cost to you! The money will help run this site! Thank you!