As of 2023, there is no Uber in Budapest, and it's very unlikely that there'll ever be Uber in Budapest. Uber once operated in the beautiful Hungarian capital, taking passengers safely and economically from one iconic tourist attraction to another.
However, the government introduced new regulations in 2015, which made it increasingly difficult for Uber to offer its services. As a result, in 2016 Uber was forced to cease operations in Budapest.
Though you'll no longer find Uber cruising through the beautiful streets of Budapest, there are plenty of options for travelers to get around. Many of these alternatives are as convenient and economical as Uber, but some can jeopardize your safety and money.
After visiting Budapest multiple times and having lived there for a few months, we've decided to write this guide on Uber in Budapest and how you can get around without it!
---
Why Was Uber Banned In Budapest?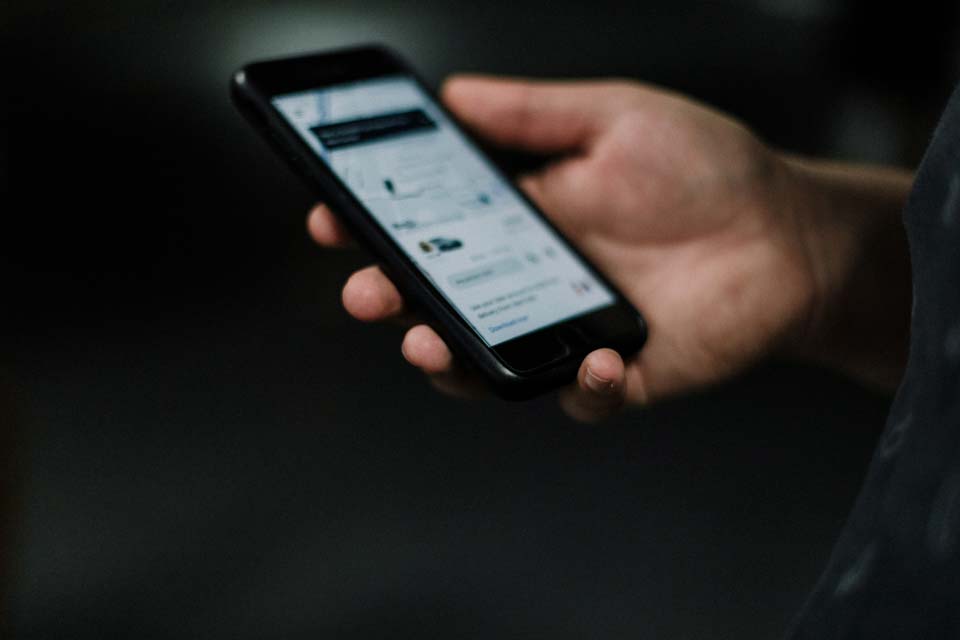 Uber was banned in Budapest in July 2016. The Hungarian government argued that these regulations were necessary to protect traditional taxi drivers from competition and ensure passenger safety. It came about due to local taxi companies protesting about its entrance into the market in Hungary.
The biggest issue was that because Uber in Budapest was registered overseas (in San Francisco), it didn't have to pay the obligatory deposit to government regulators that other taxi companies have to pay.
Secondly, an issue was raised that their cars did not comply with the strict environmental requirements imposed. Third, Uber drivers in Hungary did not need to take the same tests that other Hungarian taxi drivers did.
The push-back against Uber in Budapest culminated in January 2016 when the Hungarian Trade Union for Taxi Drivers protested in the city center, creating a blockade that stopped all traffic. This forced the Hungarian Parliament to bring in a new law, which essentially prohibited the provision of transport services using the Uber business model.
Consequently, deciding not to change its business model – Uber left Hungary in July 2016.
---
Uber Alternatives in Budapest
Thankfully there are two great alternatives to Uber in Budapest – Bolt and Fötaxi. These easy-to-use taxi-hailing apps accomplish the same purpose as the Uber app.
Bolt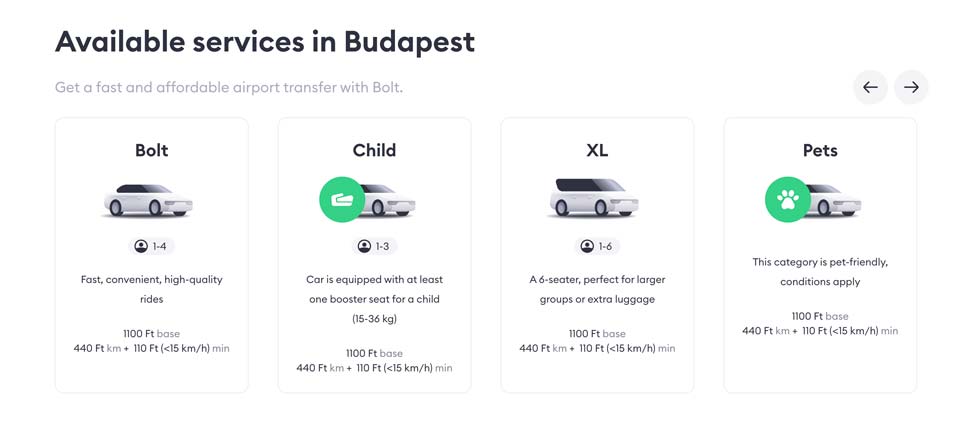 Bolt is a ride-hailing app that works similarly to Uber, except it hails available licensed taxis instead. Its app is very easy to use and works pretty much the same as Uber from a user perspective. The taxis are metered, and booking through the Bolt app will give you an estimated cost.
At the time of writing, there are four types of Bolt you can request:
Bolt – These are the regular taxis
Child – A child-friendly bolt taxi that comes with at least one booster seat for a child between 15-36 kg
XL – A 6-seater bolt taxi option, perfect for bigger groups or those traveling with extra luggage, especially those going from Budapest airport to the city center.
Pets – A pet-friendly bolt taxi option
FoTaxi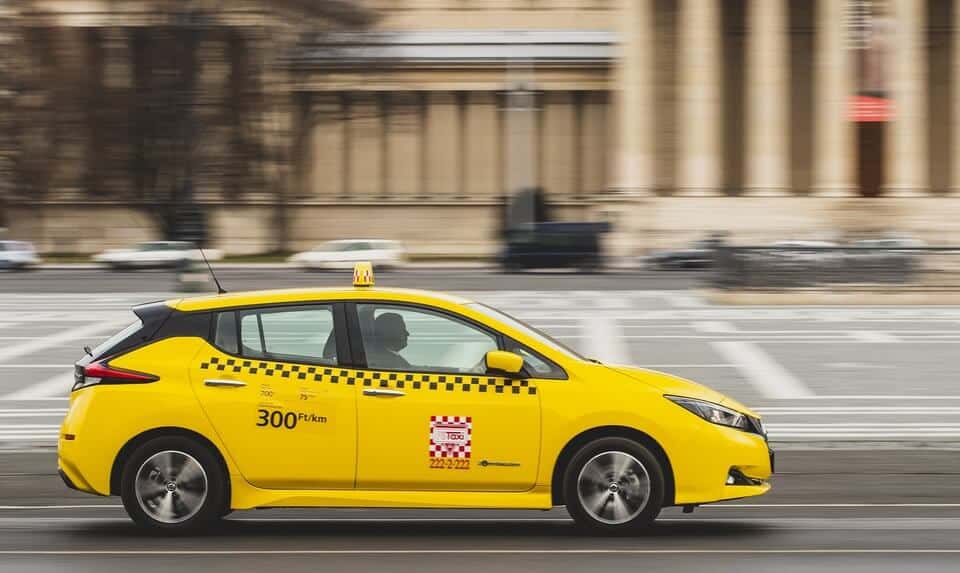 Fötaxi is the official contracted taxi provider for Budapest Airport, and their cabs are hard-to-miss (bright yellow with red chequered bands). Fotaxi has recently introduced its own app where you can order taxis just like you would with Bolt, but personally we've not been able to get it SMS-verified (the SMS never arrived).
But for those that can get it verified, the Fotaxi app can be a convenient and reliable alternative to Uber.
When booking a taxi via their app, you'll see a cost estimate for your journey – their taxis are metered. Also, when you complete your booking, you'll see a photo of your driver, their name, and a photo of the cab together with its registration number.
---
Are Taxis In Budapest Good And Reliable?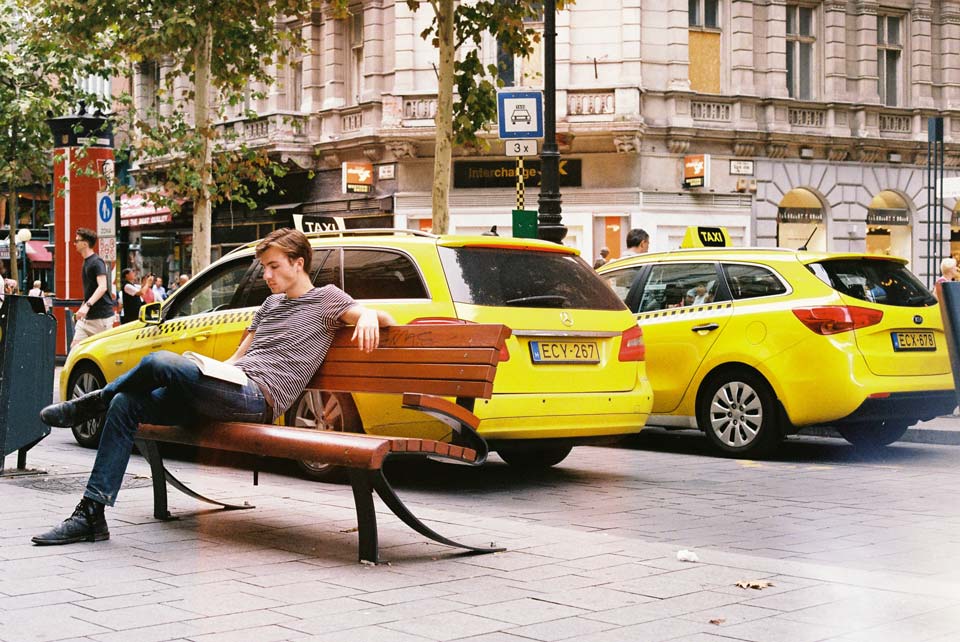 Taxis are an efficient and relatively cheap way to get around Budapest. For the most part, taxis in Budapest are quite safe, provided you stick to reputable taxi companies.
There are several reputable taxi companies in Budapest, here are three reputable ones with their phone numbers:
City Taxi (+36 1 211 1111)
Főtaxi (+36 1 222 2222)
Tele 5 (+36 1 555 5555))
If you stick with these companies, your trip will be safe and affordable, as these taxis use the meter. But if you somehow managed to get on a "barefoot taxi', another term for unlicensed or freelanced taxis, then you might run into a safety risk as well as being charged much higher than usual.
In other words, you are essentially getting into a random stranger's car. These taxi drivers will usually agree on a price with you before your trip, and it tends to be much higher than licensed taxis.
To ensure you don't get caught out, check the doors or the car bonnet for a sticker that indicates which taxi company they are working for. If you can't see such a sticker, don't get in the car. And if you get in the car and they don't have a meter and haven't agreed on a price with you, you should avoid it.
These uncontracted and unlicensed taxis are usually more popular in the major tourist attractions. So if you are visiting Fisherman's Bastion, Buda Castle, Széchenyi Thermal Baths, and St. Stephen's Basilica, you should be extra vigilant.
Taxi fares in Budapest are now metered and regulated, meaning that all licensed taxis work off the below fares :
Base fare: 1100 HUF
Kilometer-based fare: 440 HUF/km
Waiting or driving in high traffic conditions: 110 HUF/minute (when driving <15 km/hr)
---
Other Ways To Get Around Budapest
If you don't want to get a taxi or use one of the Uber alternatives like Bolt or Főtaxi, there are plenty of other ways to get around Budapest.
Public Transportation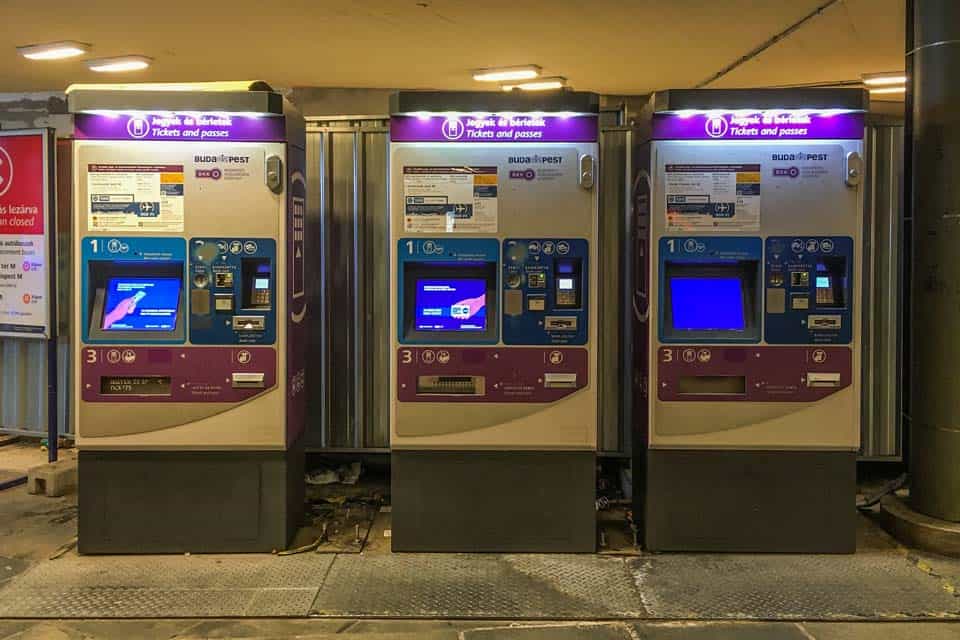 If you're not keen on getting cabs everywhere, then lucky for you, Budapest's public transport system is excellent and cheap. Tourists can choose from buses, the metro, and trams to make their way around this sprawling city.
And the great thing is that you can purchase a 24-hour or 48-hour Budapest Card which can be used on pretty much all modes of public transport in Budapest (the Budapest Airport 100E bus being the exception!)
The payment system for the public transportation in Budapest is also simple. All of the tickets can be used on all types of public transit, whether it is the metro, bus, tram, or trolleybus. Each ticket costs 350 HUF but you buy in bulk at one of the machines for 10 tickets for 3000 HUF.
Metro In Budapest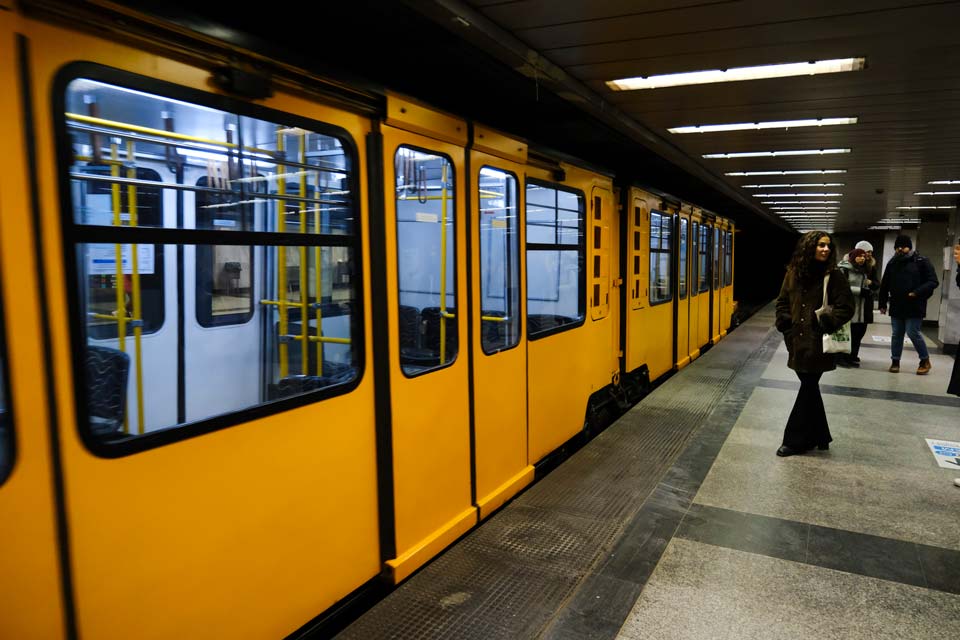 The metro is the easiest and typically the most reliable way to get around the city. There are four metro lines – line 1 (the yellow line); line 2 (the red line); line 3 (the blue line), and line 4 (the green line).
Interestingly, line 1 metro in Budapest is the oldest continental metro system in Europe, which started its operation in 1863. A single metro ticket allows you to change metro lines. Budapest's metro system operates every day from 4:30 AM to 11 PM.
Trams in Budapest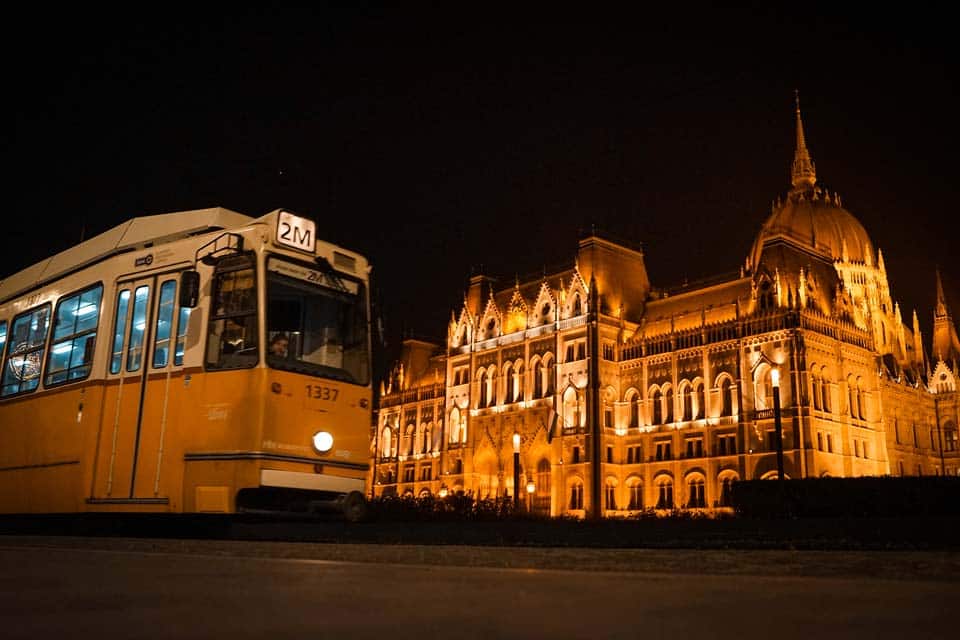 As for the city's tram system, there are a whopping 30 tram routes spread across 100 miles of track. The most popular tram lines for tourists are lines 4 and 6, which travel along Grand Boulevard and connect Buda and Pest.
The trams in Budapest typically operate between 4:30 am. and 12:30 am. Unlike the metro where you validate your ticket at the turnstile, you'll need to validate your ticket on the tram. Otherwise, you might get fined by one of the ticket checkers on the trams.
Trolleybuses in Budapest
As well as the more popular trams and metros, you will also find red trolleybuses, which use overhead cables to zip across the city – there are 15 trolleybus lines (numbered from 70 through to 83), but this a slower way to explore Budapest as the trolleybuses move very slowly up Budapests' notoriously steep streets.
Regular Buses in Budapest
You may also choose the blue public transport buses as your method of transport, although it's worth noting that locals mostly use these, and so they can get very busy. However, these public buses are the best way to reach harder-to-reach neighborhoods like Buda Hill.
Read More: How Many Days In Budapest Is Enough?
Electric Scooters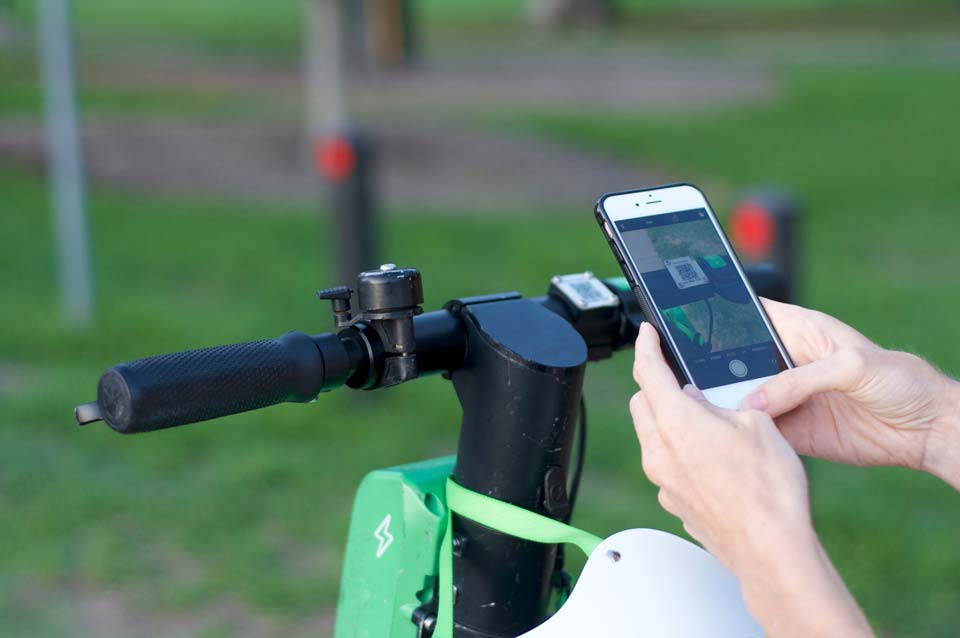 Another great alternative to taking a taxi in Budapest is hiring an electric scooter to see the city. You won't have to use up your energy climbing Budapest's steep hills on foot, and because electric scooters can go up to 30 miles per hour (48 km/h), you'll get to see more attractions in a shorter amount of time, perfect for those with a short Budapest itinerary.
E-scooters are in abundance throughout the city, especially in the city center. The most popular E-scooter rental is via the app Lime. The app allows you to see nearby electric scooters, how much battery it has, and how far they can go. However, they charge you for unlocking the bike and by per minute, which can easily rack up your cost.
If you want an electric scooter for a day to explore Budapest, we recommend going with MonsteRoller. They are a reliable e-scooter company in Budapest that gives travelers the option to rent it by the hour or for any pre-determined duration.
On Foot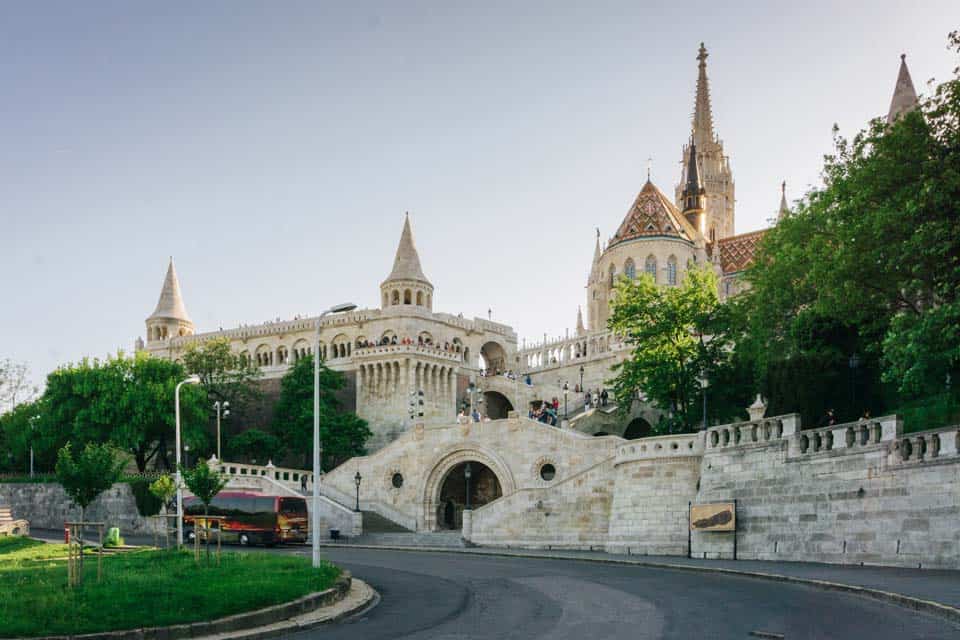 Perhaps the most common way to get around Budapest is on foot. Even though Budapest might be a sprawling city, the majority of the tourist attractions in Budapest are situated in the city center.
For example, you can walk from St. Stephen's Basilica to the Hungarian Parliament Building in 13 minutes, and from Hungarian Parliament Building to the Shoes on the Danube Monument in 10 minutes. Did I forget to mention the beautiful buildings you get to see along the way?
In the Castle District, you can easily explore top sights like Buda Castle, Fisherman's Bastion, and Matthias Church on foot in half a day.
Having visited Budapest as tourists and stayed there for several months, we hardly took public transportation. Even though walking might've taken longer than taking the metro or the tram, the scenery along the way was just too beautiful to give up. If you are lucky, you get to walk along the Danube River and see the stunning Chain Bridge.
---
Uber In Budapest FAQs
Is There Uber At Budapest Airport?
There is no Uber At Budapest Airport, or anywhere in Budapest. Visitors that wish to get from Budapest Airport to the city center can take a Fotaxi, the official airport taxi of Budapest, or call a Bolt, which is a taxi-hailing app similar to Uber. Alternatively, you can take the 100E airport bus to city center.
What Are The Taxi Prices In Budapest?
Because licensed taxis are metered, the prices for taxis are as follows: 1100 HUF base fare plus 440 HUF per kilometer plus 110 HUF idling time (<15 km/hr).
Is There Lyft In Budapest?
There is no Lyft or Uber in Budapest.
---
So, Is There Uber in Budapest?
If you have read the entire article, then you'll know that there is no Uber in Budapest. For those looking for similar services to Uber, you can choose Bolt (preferred) or Fotaxi. Alternatively, visitors can take advantage of the convenient public transportation of Budapest, or simply walk everywhere and take in the beautiful sights!
Disclaimer: Some of the links above are affiliate links. That means if you book or make a purchase through the links, we will earn a small commission at no extra cost to you! The money will help run this site! Thank you!