Nashville is known for its vibrant live music scene, featuring many popular venues like the Grand Ole Opry and the Country Music Hall of Fame. The city also has a rich collection of historic sites and attractions, from the Parthenon in Centennial Park to The Hermitage. Lastly, Nashville is renowned for its delicious southern cuisine ranging from traditional BBQ to soul food.
Nashville is the capital of Tennessee, and it is no surprise that it is well-known for plenty of things. That is why we have decided to write this article on one of our favorite southern cities in the United States, so you can experience some of the most magical things about Nashville!
By the end of the article, I'm sure you'll be packing your bags and planning your Nashville trip!
---
What Is Nashville Known For? 15 Famous Things
1. Nicknamed Music City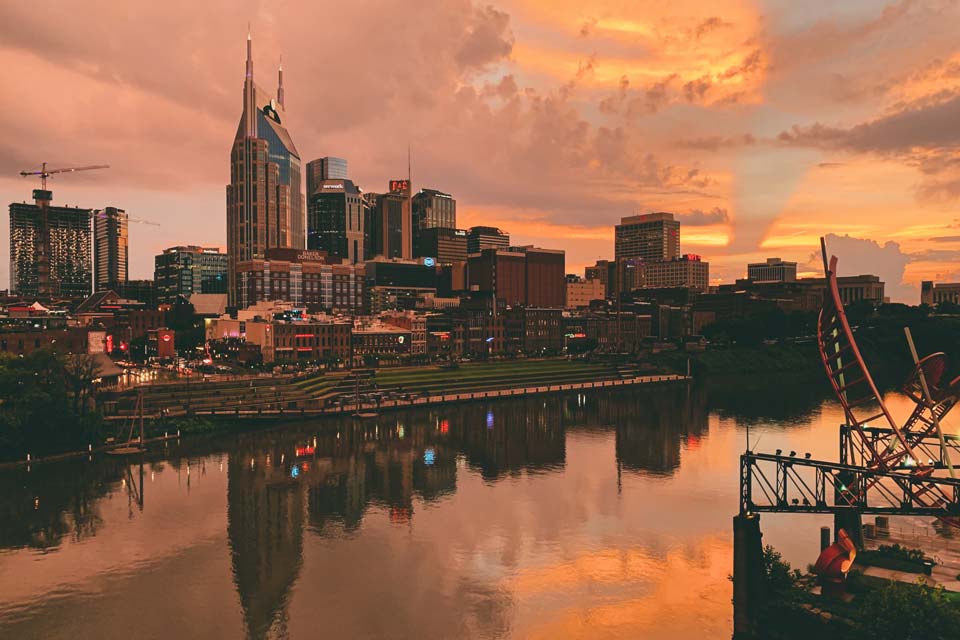 One of the things Nashville is more famous for is its nickname – The Music City. The nickname started in 1873, when Nashville's Fisk University musical group, the 'Fisk Jubilee Singers', embarked on the first 'world tour'.
The group stopped off in Great Britain and Europe, where they performed for Queen Victoria. Legend has it, that following a superb performance the Monarch quipped that the group 'must have come from a city of music'. Hence the term 'Music City' was supposedly born.
The name solidified itself about 50 years later, when WSM's Grand Ole Opry became popular.
Many of the world's most famous and popular musicians have called Nashville their home at some point in their careers. Grammy-winning artists such as Dolly Parton and Taylor Swift both grew up in the area.
It's not only royalty and country music that has contributed to Nashville's musical fame, the recording studios along Music Row do too. A host of popular international stars from a variety of genres such as Black Eyed Peas, Kings of Leon, Bon Jovi, and Sheryl Crow all hail from the Music City too.
2. The Nashville Parthenon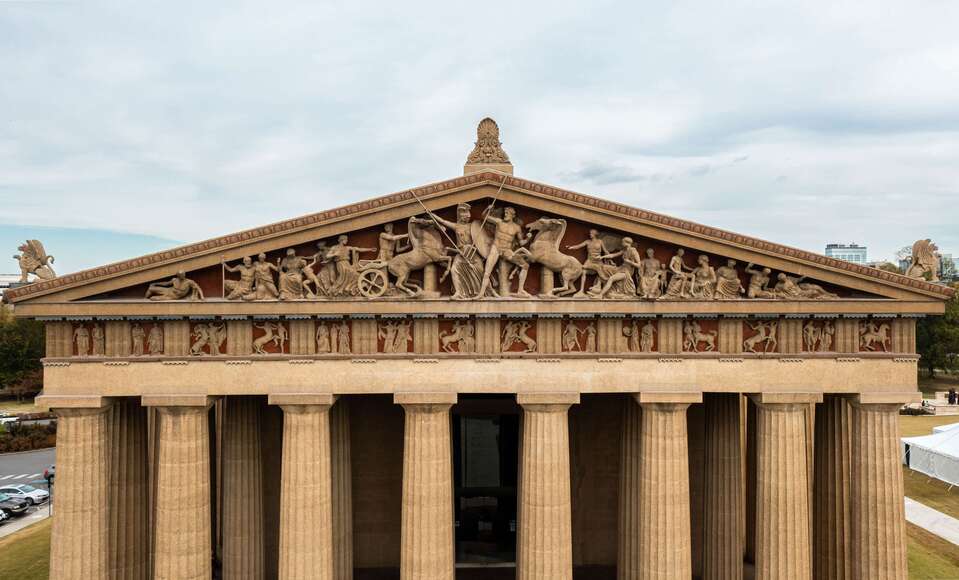 There are some beautiful parks in Nashville but none are more important to the city than the famous Centennial Park. It's a huge area of nicely-kept gardens and a lake, where Nashville residents, and tourists alike, come for recreation and for some fresh air surrounded by nature.
The centerpiece of Centennial Park though, is a complete, full-scale replica of the original Parthenon from Athens, Greece. This was built to celebrate and honor Nashville as the 'Athens of the South' which it is now widely called. It is originally built for the Tennessee Centennial Exposition of 1897, but residents loved it so much that it stayed.
Without ever setting foot on Mediterranean soil, you can see a well-constructed replica of one of history's most recognizable ancient buildings.
3. Delicious Barbecue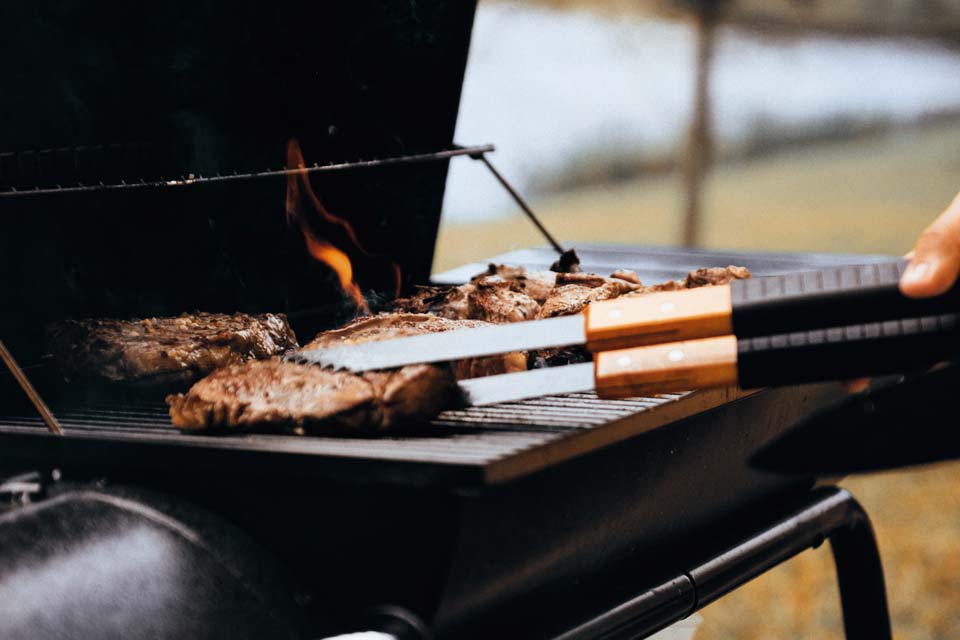 If there's one thing you need to know before you visit the state of Tennessee, it's that they take their barbecue very seriously. Not only is it a mouth-watering, flavorsome style of food traditionally eaten down in the South, but it's also one of the original and most popular methods of Southern cooking itself.
It brings excitement to eating, herding your friends and family together, something Nashville is synonymous with. Walk past any barbecue joint in the city and you'll see scores of people, all queuing to get into a hot, loud, and rowdy restaurant serving some of the country's finest smoked meats, burgers, and sides.
On the menu, you can expect to see favorites like pulled pork, slow-grilled chicken, and succulent, dry-rub pork ribs, all doused in Nashville's very own signature sweet and smoky BBQ sauce.
There are plenty of BBQ joints in Nashville, but we highly recommend Martin's Bar-B-Que Joint!
4. The AT&T Building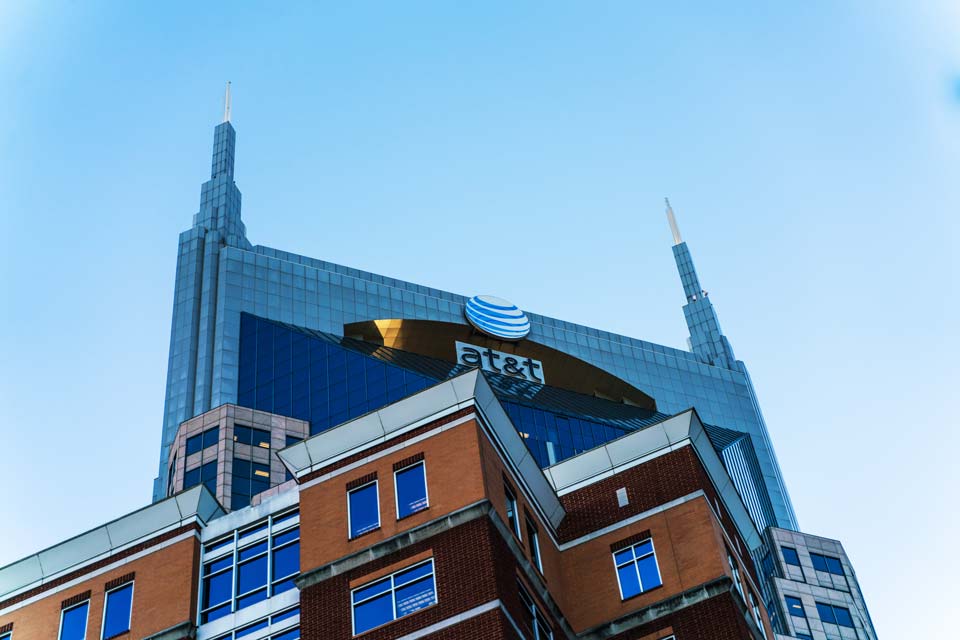 Few skyscrapers in the United States are instantly more recognizable than the AT&T Building in downtown Nashville. At 33 stories tall or 617 feet, the AT&T building is the most famous landmark in Nashville and the tallest building in Tennessee.
It's also known for its unique architecture with two separate spires on either side of the building itself that resemble Batman's mask, giving it a unique appearance that dominates the Nashville skyline. For that reason, it is also known as the Batman Building!
The floors are primarily offices for AT&T workers, which unfortunately means that its observation deck is off-limits to visitors. If you're wanting the best views of the building from the safety of the ground, head to the Honky Tonk Central bar where you can't help but notice it towering above.
5. Hot Chicken
It's official, those who enjoy spicy food and leave Nashville not having sampled some of the city's world-famous hot chicken are forever banned from ever returning!! Deep-fried until crispy and then smothered in a blend of tongue-tingling hot sauce, fiery cayenne pepper, and various other dry spices, it's safe to say this particular southern specialty will leave your taste buds tingling.
This famous Nashville dish is recreated in other parts of the world, but the taste is not quite the same or fresh as the ones from Nashville itself. So, if you are visiting this Southern city and think you can handle the heat, make ordering a plate your top priority.
6. Tin Pan South
Tin Pan South is arguably the most famous event in Nashville. It is an annual music festival that occurs over 5 nights, celebrating the city' rich history in songwriting. It is held over multiple venues across the city and is considered one of the largest songwriter's festivals in the world.
Songwriters, fans and industry professionals from around the globe come together for live performances, workshops and speaker panels. These events provide invaluable insights into the creative process of songwriting, while also discovering up-and-coming talent.
Even if you are not into the professional aspects of Tin Pan South, you can enjoy some of the best country, rock, pop, blues, and folk music from Tennessee!
7. Taylor Swift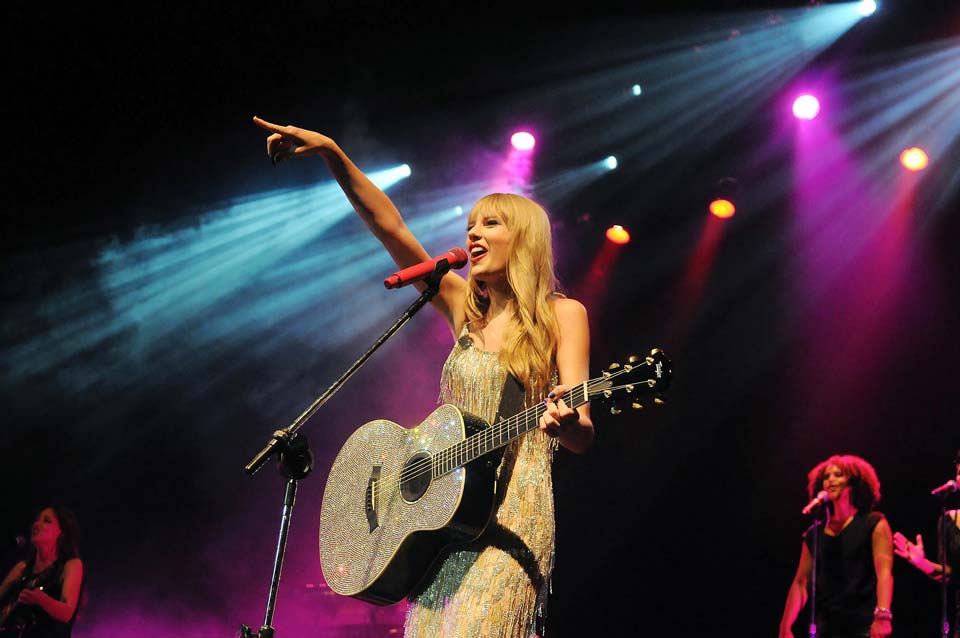 What is a list of the things Nashville is known for without mentioning one of the most successful pop stars of the 21st century – Taylor Swift? The multi-Grammy award-winning, Country Music Hall of Fame inductee moved to the music city when she was growing up, and it was where she honed her craft, and soon became one of the world's most famous musicians.
What started out as playing intimate, local gigs at legendary Nashville venues like the famous Bluebird Café, soon led to selling out stadiums the world over. Her meteoric rise in the music industry meant that not only is Taylor Swift the most streamed woman ever on Spotify, but she is also one of the best-selling musicians in history.
8. Country Music Hall of Fame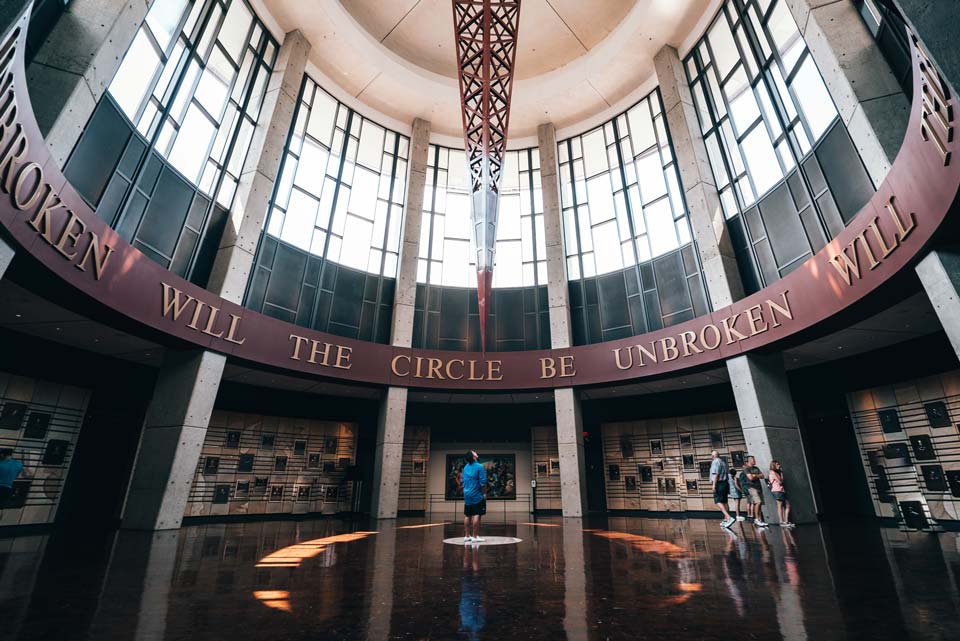 Country music has steadily grown from humble beginnings, to now officially being one of the most popular genres in American culture today. It's become so popular in fact, that some go so far as to say it's even becoming the new Rock.
Honoring this slice of American history is the impressive Country Music Hall of Fame and Museum. It features a huge collection, running into the millions, of interesting artifacts and exhibits all relating to the genre.
Some of these include a variety of actual musical instruments used by famous artists, thousands of real stage-worn costumes, and hand-written papers of song lyrics and melodies.
A number of multi-million-dollar expansion projects have been undertaken over the years too which has slowly turned this originally small museum into something rather magnificent.
9. Ryman Auditorium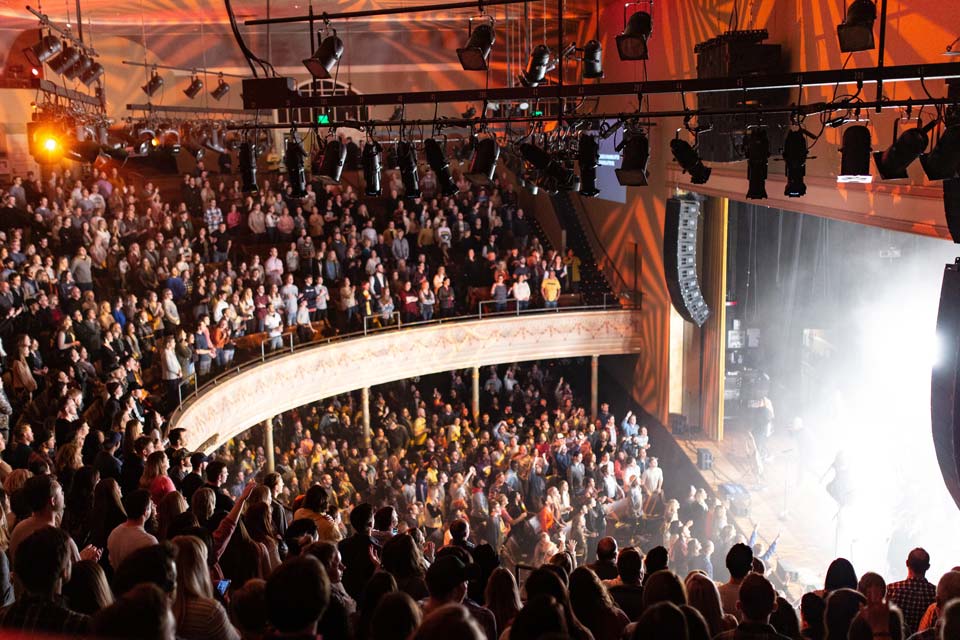 Staying on the topic of country music, the Ryman Auditorium in downtown Nashville is one of the most popular and widely-known live music city venues in Tennessee.
Steeped in an illustrious history, the Ryman Auditorium is known as the 'Mother Church of Country Music'. Its 2,362-capacity venue has hosted countless iconic names in country music, with Johnny Cash, Elvis Presley, Dolly Parton, Patsy Cline, and Hank Williams.
Beyond country music, the Wu-Tang Clan, Harry Styles, Louis Armstrong, and even Michelle Obama have taken to the famous Tennessee stage!
10. The Hermitage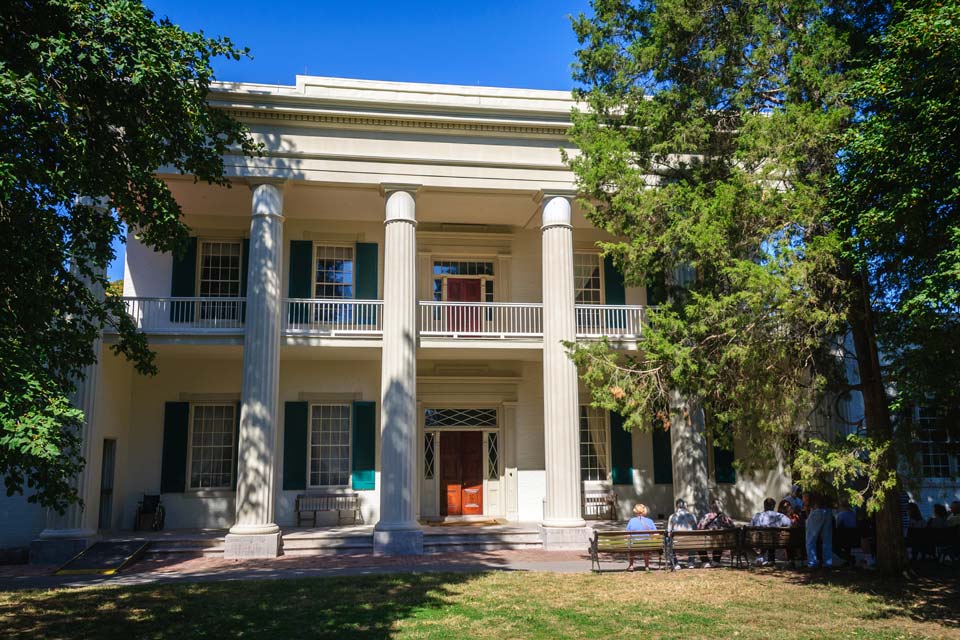 Have you ever fancied having a gander through a former President's actual home? Well, you can do that at the National Historic Landmark, The Hermitage, located 10 miles east of downtown Nashville.
The 1100-acre plantation was home to Andrew Jackson, the seventh President of the United States. Visitors can get guided tours to visit his Greek Revival mansion, but all visitors are welcome to tour the gardens and the slave quarters.
You can feel the history as you wander the very same corridors, rooms, and gardens of former Presidents and other important guests in this beautiful historical landmark!
11. Grand Ole Opry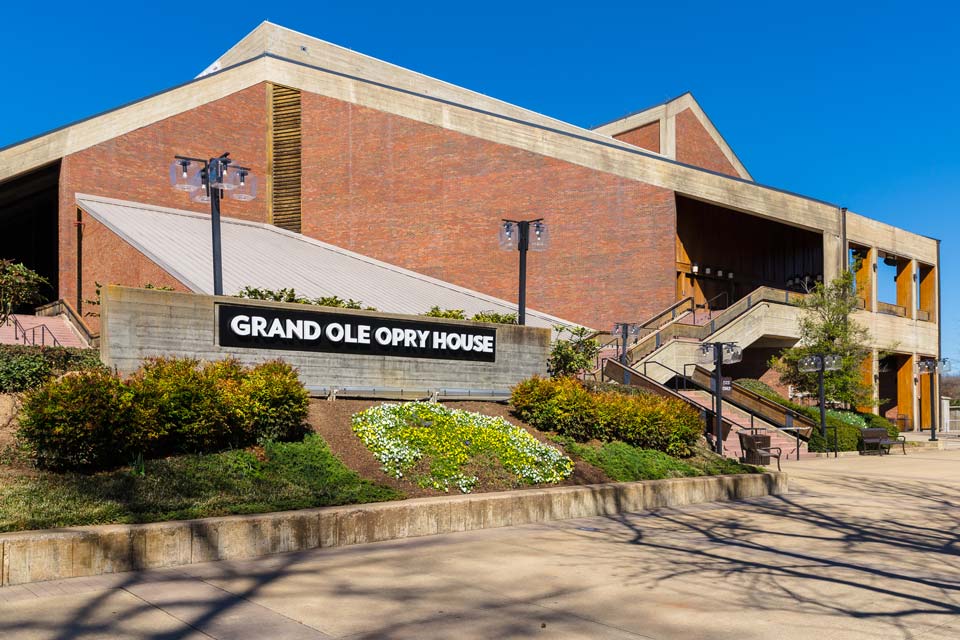 Ever since its inception as a barn dance almost one hundred years ago, the Grand Ole Opry has been a weekly musical stage show, with its own radio slot.
An incredible number of popular country artists have appeared in a Grand Ole Opry show over the years, including Hank Williams, Loretta Lynn, Willie Nelson, and Dolly Parton. The legendary Johnny Cash also met his future wife, June Carter, on his Opry debut too.
Outgrowing its original home at the Ryman Auditorium, The Opry relocated to a larger venue, the Grand Ole Opry House in 1974. In the decades that followed, Country talents new and old continued to play the iconic Nashville sound, eventually making the Grand Ole Opry the longest-running radio broadcast in U.S history.
Today, you can visit the famous show in the Music City as it's still going as strong as ever, with its centennial anniversary fast approaching.
12. Vanderbilt University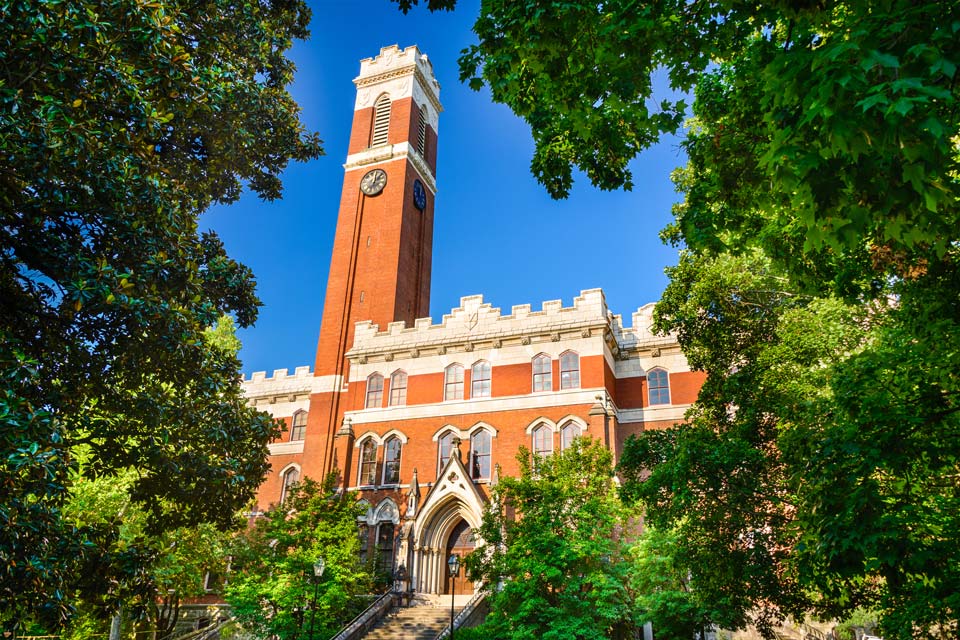 Vanderbilt University is unquestionably one of the top research universities in the entire country. With a remarkable campus featuring beautiful grounds, iconic building design, and faculties that only the best-of-the-best study and work from, there's no wonder why Vanderbilt is consistently voted as one of the leading universities around.
Founded in 1873 and named after the industrial tycoon Cornelius Vanderbilt, almost 14,000 students from all over the world come to study a variety of subjects here including engineering, medicine, law, and nursing.
Being located in the vibrant, lively city of Nashville, students are always within walking distance if they're in the mood for good food, shopping, entertainment, and nightlife.
13. Johnny Cash Museum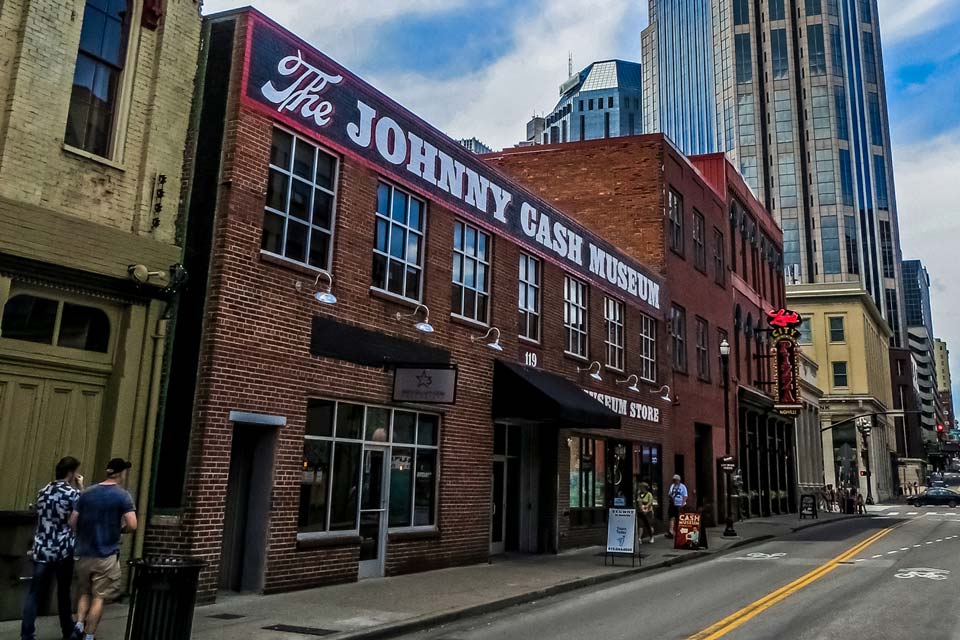 Fans of country music, this one's for you. And for fans of Johnny Cash, well, this one's certainly for you! The appropriately named Johnny Cash Museum is a museum on everything dedicated to the legendary American country singer, Johnny Cash.
It features the world's largest collection of artifacts and memorabilia relating to the iconic heartthrob, as well as a gift shop packed to the rafters with souvenirs and a rather tasty coffee shop serving hot food and drinks.
Don't make a mistake by thinking that this is a small, tacky exhibition of his life and career, the Johnny Cash Museum has actually been voted as the best music museum in the world by a number of reputable sources, including Forbes magazine and USA Today.
14. Broadway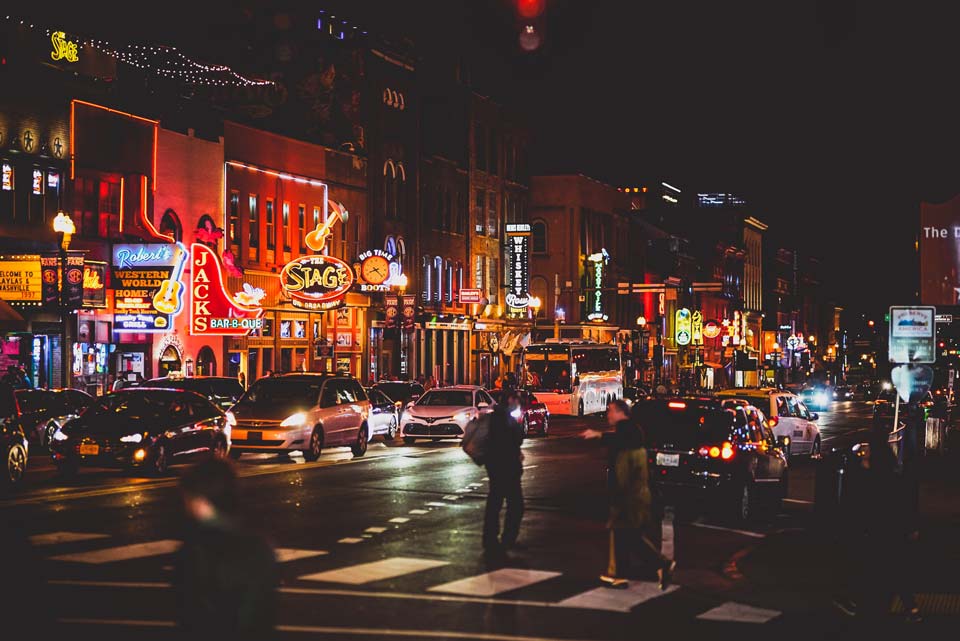 Broadway is the focal point, the beating heart if you will, of Nashville's nightlife and entertainment scene. A countless number of bars, restaurants and live music venues line the boulevard, vying for your custom, that all happen to come alive once the sun goes down.
Clusters of bright lights and neon signs turn the streets' saturation levels up a few notches. Civilized lunches turn to raucous, fun-filled, sticky-fingered BBQ pig-outs, and the modern sound systems of Broadway's bars are thrown out for sets of drums, guitars, and microphones.
If you happen to be in Nashville and are in the mood to listen to live music and have a fun night, let Broadway be your first destination.
15. Goo Goo Clusters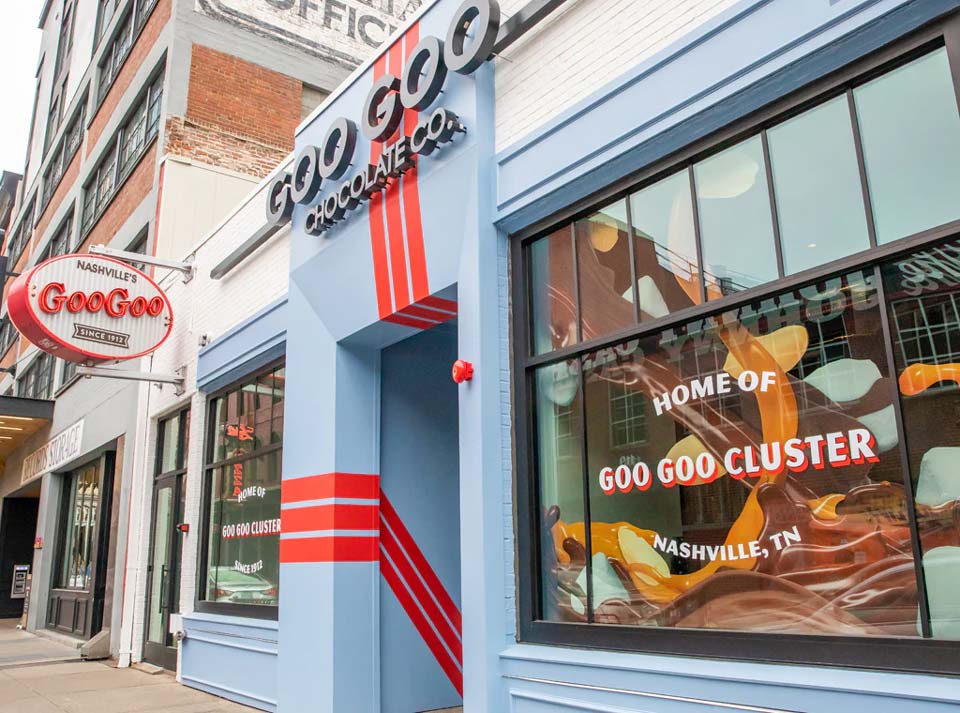 The Goo Goo Cluster is known as Nashville's official candy and might just be one of the city's most delicious inventions. It's a strange mound-shaped combination of chewy nougat, buttery caramel, and roasted peanuts all coated in a thick layer of milk chocolate.
With a 110-year history behind it, the Goo Goo Cluster, manufactured by Nashville-based Standard Candy Company, is thought to be the first ever 'combination' bar that mixes multiple candies together.
In its early days, the Goo Goo Cluster was sold at the Grand Ole Opry, and in many images of acts performing on stage, the classic advert for the chocolate bar can be seen in the background. If you'd like to try the South's favorite candy, stop by the 'Goo Goo' store right on Nashville's Broadway.
16. Sports Teams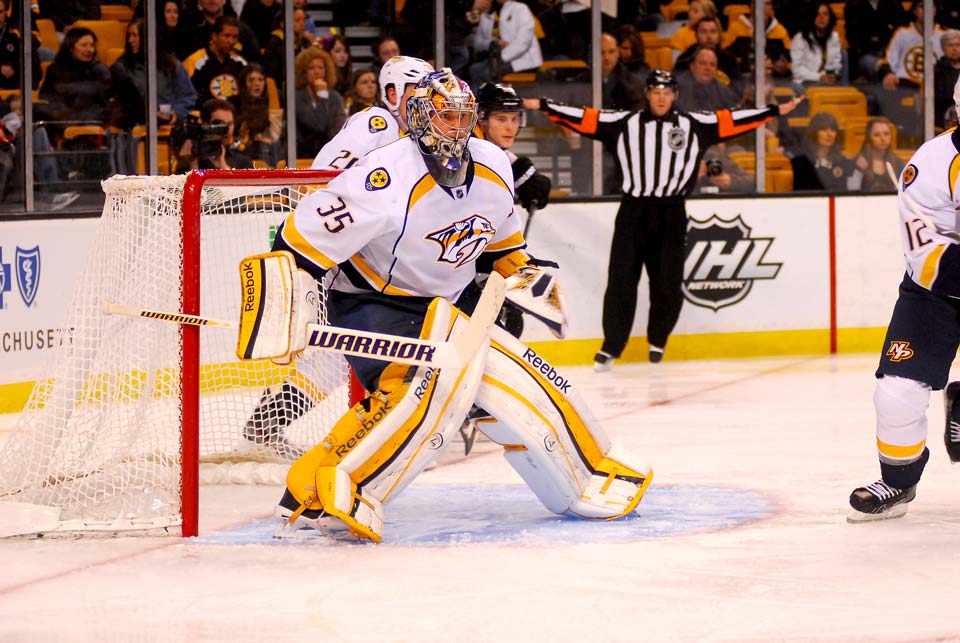 Nashville is home to some of the most popular sports teams in the United States.
The NHL's Nashville Predators and NFL's Tennessee Titans are the two major professional sports franchises, both having impressive histories. The Predators have won multiple division titles and even made it to the Stanley Cup Finals in 2017.
The Titans have been around since 1999 when they were first established as an expansion team, and have since made several playoff appearances.
Additionally, Nashville has a thriving Minor League Baseball team—the Nashville Sounds—which has been playing since 1978.
All these teams help make Nashville a lively city with a vibrant sports culture!
---
What Is Nashville Known For FAQs
What Are Some Interesting Facts About Nashville?
Here are some interesting facts about Nashville. 1. William Walker, a native of Nashville, is the only American that has become president of another country. He became the president of Nicaragua in 1856! 2. Nashville is home to the largest singer-songwriter festival in the world. It is called Tin Pan South and is held annually! 3. Nashville is home to the only real-life replica of the Greek Parthenon. It is situated in Nashville's Centennial Park!
What Are Some of The Best Things To Do In Nashville?
There are many things to do in Nashville. From classic music experiences at the Ryman Auditorium and Grand Ole Opry to art and culture at The Frist Center for Visual Arts and The Hermitage, visitors are not going to run out of options! Foodies will love it too, especially with the city's iconic Hot Chicken & Barbecue tacos, craft breweries and cocktail bars!
---
So, What Is Nashville Known For?
If you were not sure what Nashville is known for, we hope you are now. Chances are, if you hear someone speaking about Nashville, it's probably something to do with country music. But the southern city has plenty more to it than just that!
Disclaimer: Some of the links above are affiliate links. That means if you book or make a purchase through the links, we will earn a small commission at no extra cost to you! The money will help run this site! Thank you!