Tennessee is known for its iconic Tennessee Whiskey, stunning natural beauty, and rich music heritage, with various genres like country, blues and rock originating there. It is home to the Great Smoky Mountains National Park and its numerous hiking trails, caves, and epic waterfalls. The state has plenty of history, especially with its participation in the Civil Rights Movement!
Famous country music singer-songwriters such as Elvis Presley, Dolly Parton, and Taylor Swift all have deep roots to Tennessee, and the state continues to lead many genres in the music industry.
Matter of fact, there are plenty of things Tennessee is famous for, which is why this southern state is one of the most popular tourist destinations in America. We've written this article on what is Tennessee known for so you can have a better understanding of this incredible US state!
---
What Is Tennessee Known For? 21 Famous Things
1. Tennessee Whiskey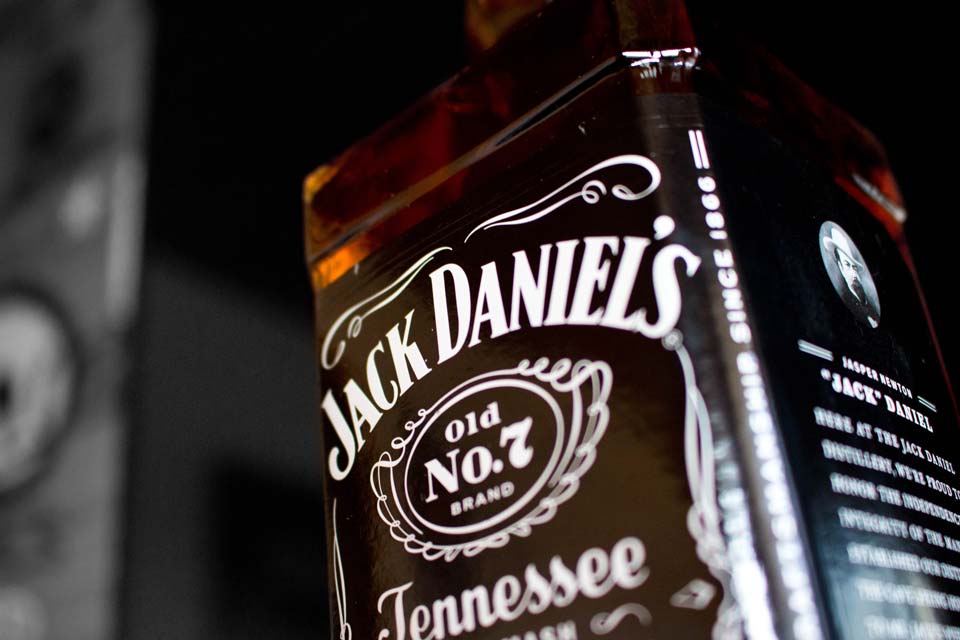 Tennessee Whiskey is known worldwide as one of the finest spirits money can buy. Primarily made from corn, it's very similar to bourbon which is another type of American whiskey. Tennessee whiskey is typically filtered through sugar maple charcoal in a process known as the Lincoln County Process which gives Tennessee whiskey its unique flavor and the smooth taste it's synonymous with.
The most well-known brand of Tennessee whiskey is Jack Daniel's which has been distilling and manufacturing the spirit since 1875.
2. Nashville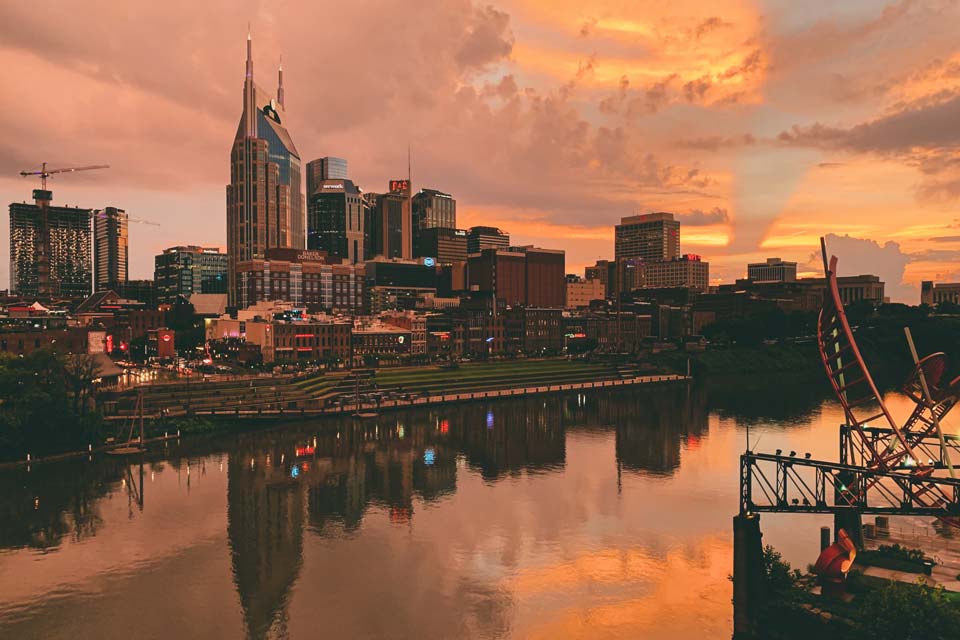 American cities don't come much better than the Southern metropolis of Nashville. The capital of Tennesee is a fun, vibrant, and cultural city with an abundance of things to do.
Must-see sights include the world-renowned Country Music Hall of Fame, the Ryman Auditorium, and the Johnny Cash Museum. Spot the theme there?
Often referred to as the "Music City", Nashville also has a rich musical history, being the birthplace of country music and also a hotspot for other genres such as rock and blues. There are many things Nashville is famous for, so don't miss it when you are in Tennessee!
3. The Great Smoky Mountains National Park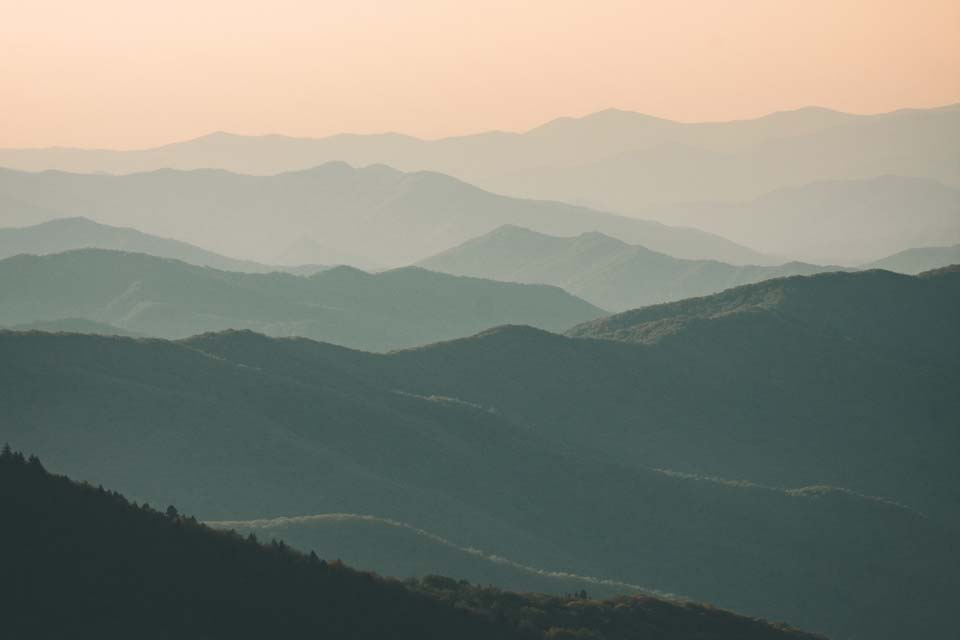 Known throughout the country for its stunning beauty, diverse wildlife, and rich cultural history, the Great Smoky Mountains National Park is one of Tennessee's most popular tourist destinations. The gorgeous land surrounding the mountains is one of the most visited national parks in the US with over 14 million visitors per year.
It's a rather peculiar name for a mountain range, but the name actually originates from the dense natural fog that hangs over the range which is caused by a combination of water vapor and volatile organic compounds produced by the region's flora.
Besides being one of the greatest national parks in the United States, the Great Smoky Mountains is also a UNESCO World Heritage Site. Its more than 200,000 ha and 3,500 plant species, including nearly as many tree species as all of Europe. The park is relatively untouched, which gives visitors a glance at how nature functions without human influence!
4. MoonPies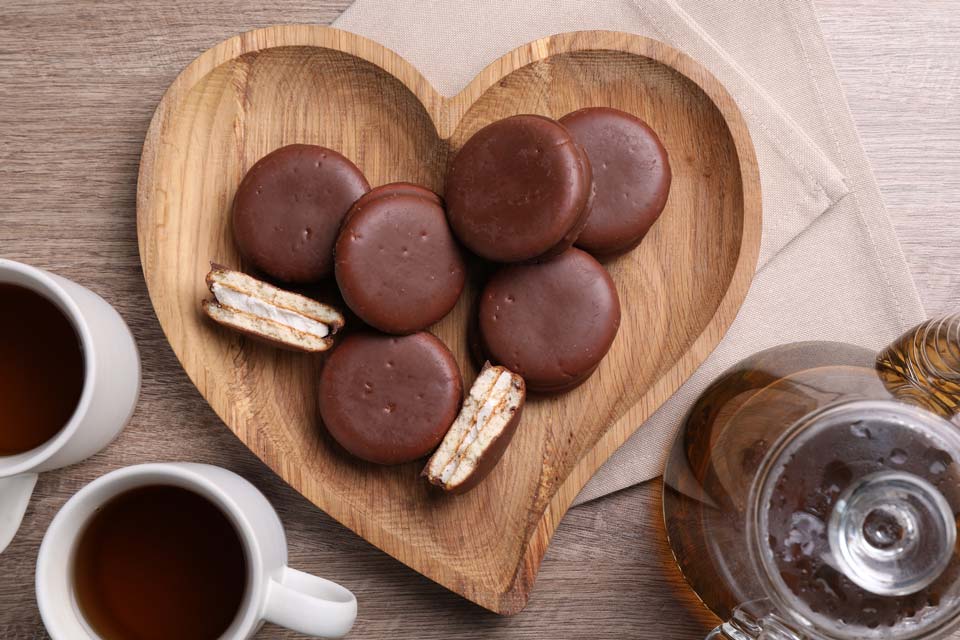 First produced by Tennessee's Chattanooga Bakery in 1917, MoonPies have been enjoyed by generations of Americans. This tasty and nostalgic snack is made from two round graham cracker cookies sandwiched with a soft, gooey marshmallow filling and then covered in chocolate.
They quickly became popular with workers in the region, particularly coal miners, and have since become a food Tennessee is famous for. Over the years, numerous flavors have been released including Salted Caramel, Banana, Pumpkin Spice, and Peanut Butter.
If you were wondering, the record for the most amount of MoonPies eaten in one sitting was a stomach-churning 73 single-deckers, wolfed down in just 8 minutes.
5. Caves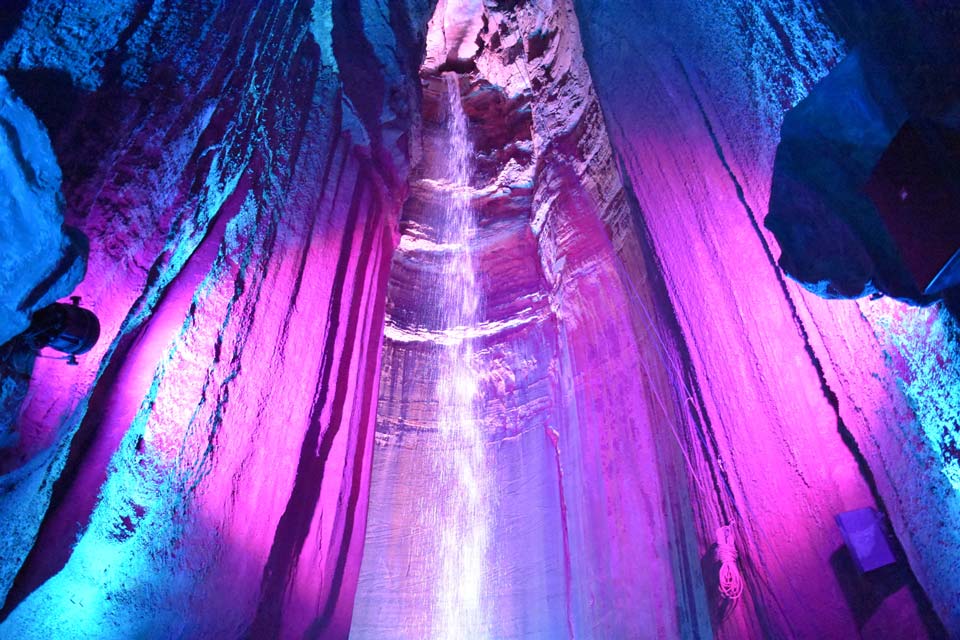 Surprisingly, Tennessee is the state with the most caves in the country with more than 10,000 of them! Every one of these remarkable Tennessee caves offers visitors a chance to experience something utterly unique and truly unforgettable.
The Lost Sea in Sweetwater is the largest underground lake in the United States and part of an extensive cave system with mysterious underground passageways.
In Tuckaleechee Caverns, located in Townsend, Tennessee, visitors can explore a massive subterranean cavern full of unique geological formations like stalactites and stalagmites.
Ruby Falls Cave in Chattanooga features a 145-foot underground waterfall cascading from a rock ledge inside the cave's entrance.
Cumberland Caverns near McMinnville contains one of the world's longest known cave systems, with miles of colorful passages including some areas that require special permits for access.
6. Barbecue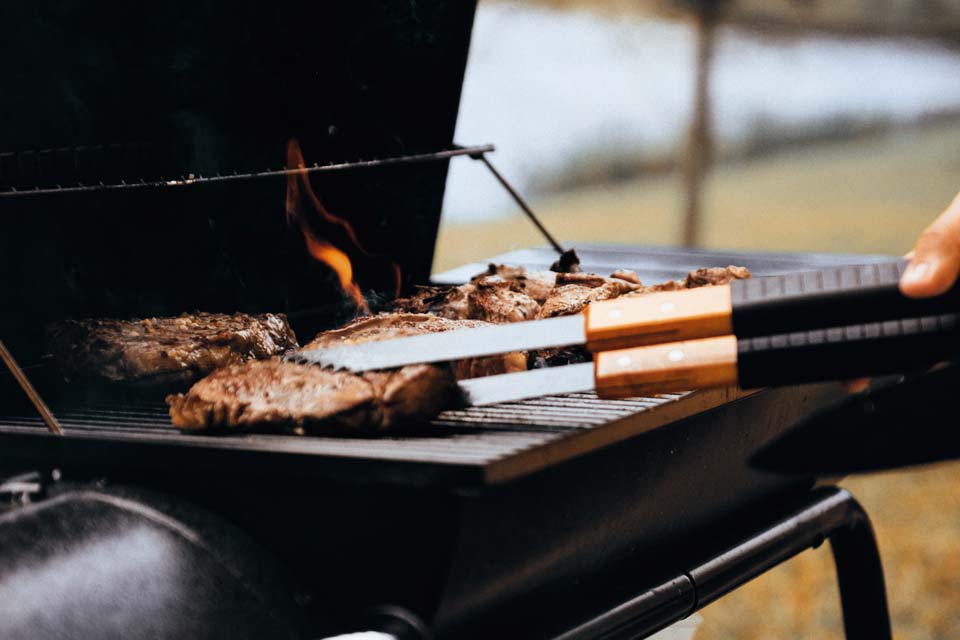 Who doesn't love beautiful cuts of prime meat, smoked and barbecued until tender and juicy? It's the ultimate comfort food.
Tennessee is known for its delicious barbecue, particularly in the western part of the state where you'll find a strong tradition of slow-cooked, smoked pork shoulder. Memphis-style barbecue is famous for its dry rubs and sauces, and the city has many great barbecue joints that are worth trying if you're a fan of BBQ food.
Whether you prefer the tangy, vinegar-based barbecue sauces of East Tennessee or the sweeter, tomato-based sauces of West Tennessee, you're sure to find something to suit your taste. Popular BBQ restaurants include Martin's Bar-B-Que Joint in Nashville, Rendezvous in Memphis, and Calhoun's Barbecue in Knoxville.
7. Morgan Freeman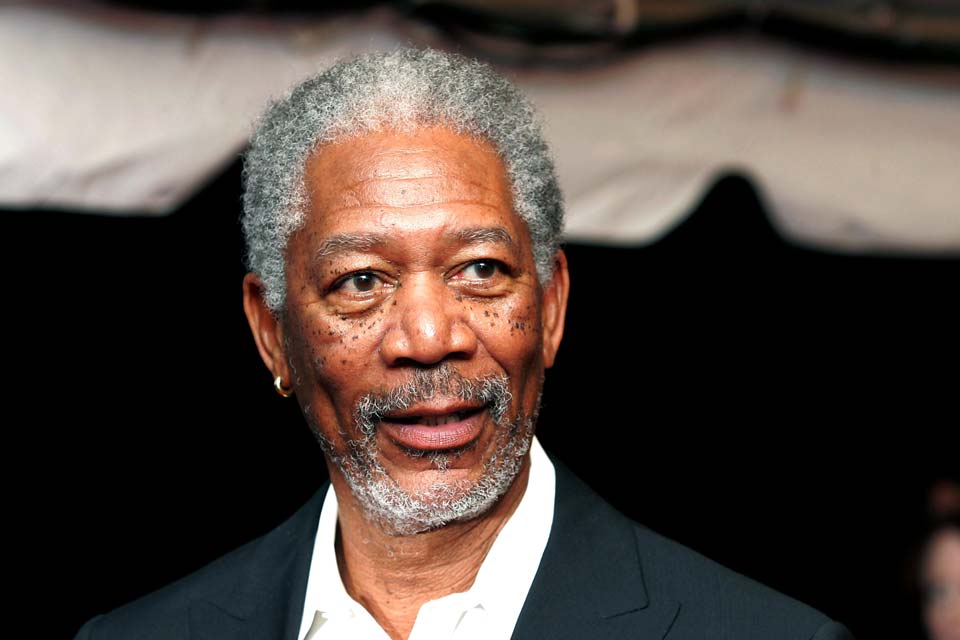 Morgan Freeman is not only one of the most famous people from Tennessee, but he is widely regarded as one of the most talented actors of his generation. His buttery-smooth and articulate yet soothing voice is a signature trait of his work. He is best known for roles in classic films like The Shawshank Redemption, Driving Miss Daisy, and Se7en.
Born in 1937 in Memphis Tennesse, Morgan Freeman has won several awards throughout his acting career, including the distinguished Academy Award for Best Supporting Actor for his role in Million Dollar Baby.
8. Dollywood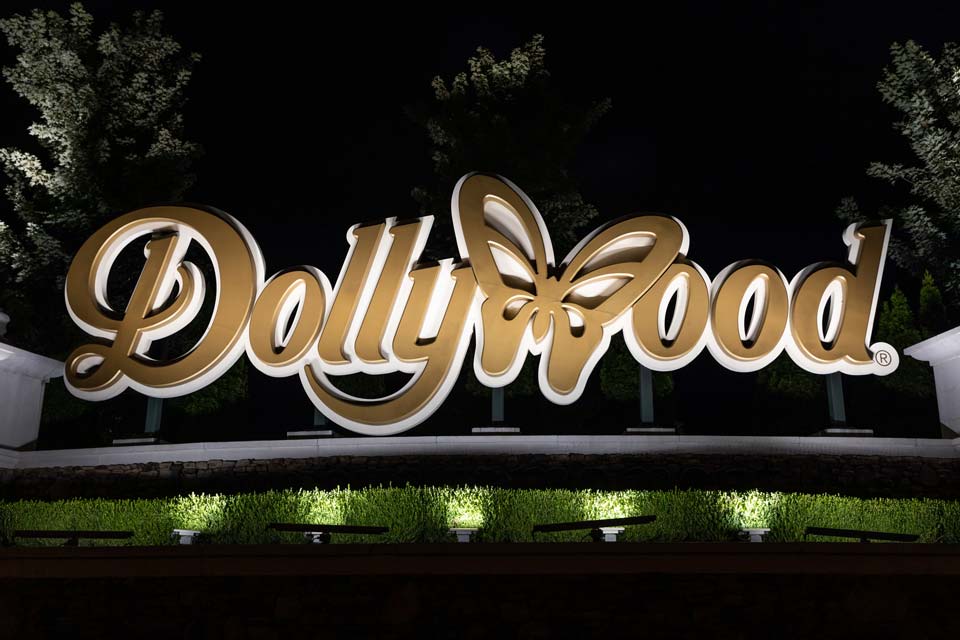 Dolly Parton die-hards will likely already know about this magical place located in Pigeon Forge, but you don't necessarily have to be a Dolly Parton fan to enjoy Dollywood.
Opened in 1986 and named after its co-owner, the theme park features a mix of rides, live shows, and authentic crafts and food inspired by the Smoky Mountains region of Tennessee. Some of the most popular attractions at Dollywood include the Thunderhead wooden rollercoaster, the Blazing Fury indoor rollercoaster, and Dolly Parton's Stampede Dinner Attraction.
The park also features several live music performances including bluegrass, gospel, and country music. If you think that Dollywood sounds tacky and not worth visiting, it's actually one of the country's highest-rated theme parks.
9. Birthplace of Country Music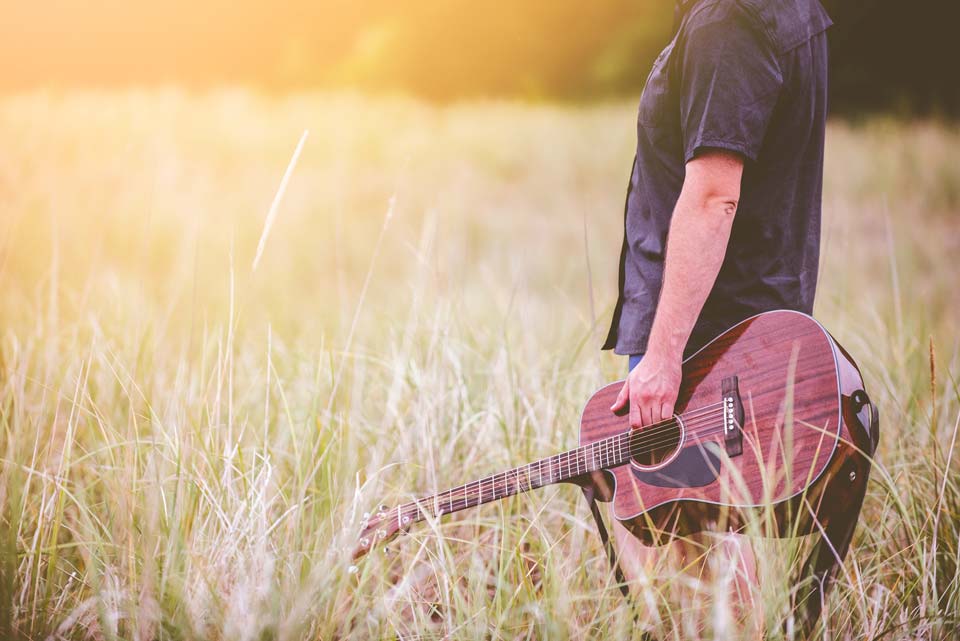 Country music has risen in popularity in recent years, so much so that it's now one of the most popular genres of music in the United States. Tennessee is considered to be the country music capital, specifically the cities of Bristol and Nashville. Some of the earliest recordings of country music originate from Bristol, notably the 'Bristol Sessions', dating back to 1927.
Nashville on the other hand is often referred to as the 'Home of Country Music', with a huge number of prominent country artists like Johnny Cash, Dolly Parton, Jerry Lee Lewis, and Patsy Cline regularly recording and performing in the city.
It's also home to the Grand Ole Opry, a weekly country music stage show that has been broadcast on the radio since 1925. One of the most famous pop singers nowadays, Taylor Swift, moved to Nashville when she was 14 to pursue a career in country music!
10. Gatlinburg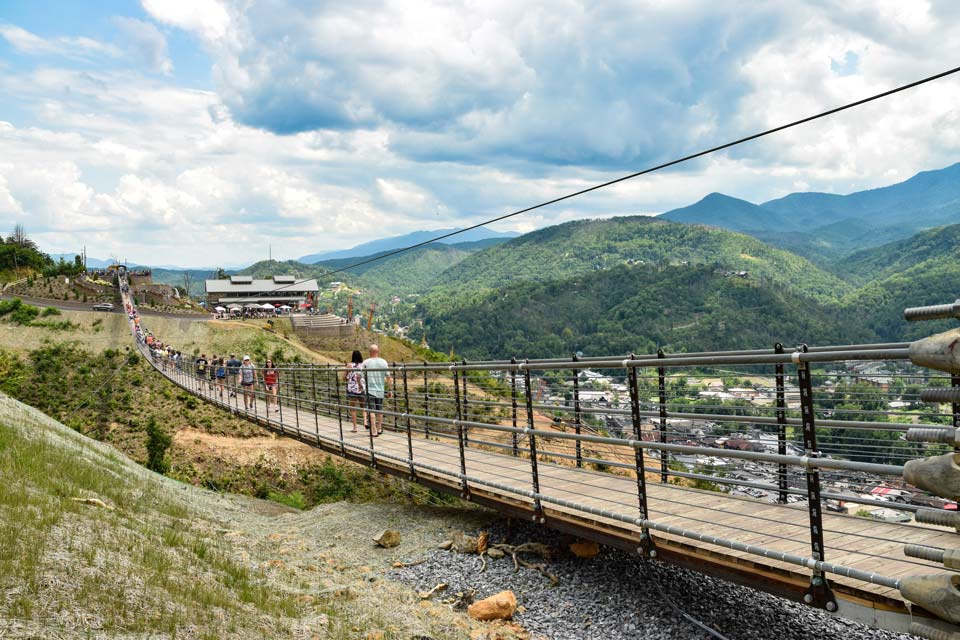 If you've been hunting for a unique location for a getaway, Gatlinburg is a superb option. This gorgeous mountain town is hugely popular and is known for its spectacular views of the Great Smoky Mountain range it's hidden within and a wide variety of fun things to do for all of the family.
There are several excellent hiking trails, lakes for fishing, campsites, and even some of the country's best white-water rafting. Gatlinburg also has a vibrant arts and crafts community, with many local businesses creating handmade pottery, jewelry, and other crafts which you can purchase in the many shops that line the town's main street.
11. The Lost Sea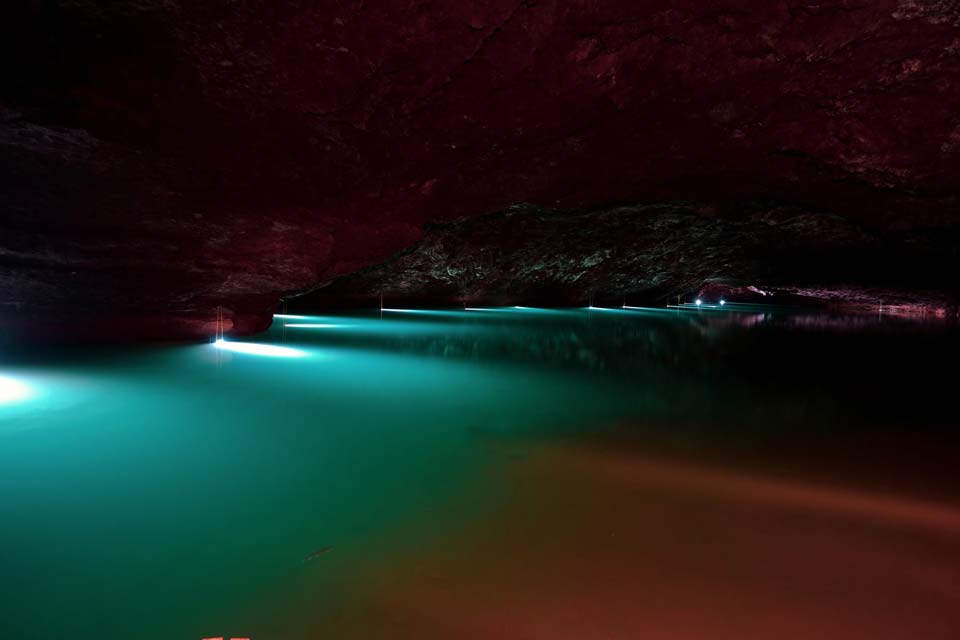 As we mentioned, Tennessee is home to some of the best caves in the United States, but did you know it is also home to the country's largest underground lake? The Lost Sea in Sweetwater was discovered in 1905, hidden deep below the state's surface in the famed Craighead Caverns.
It covers whopping four-and-a-half acres and its deep blue water is up to 70 feet deep. Visitors of this fascinating natural wonder can take a trip across the water on a glass-bottom boat with some of North America's largest Rainbow Trout swimming beneath.
12. Presley's Graceland Mansion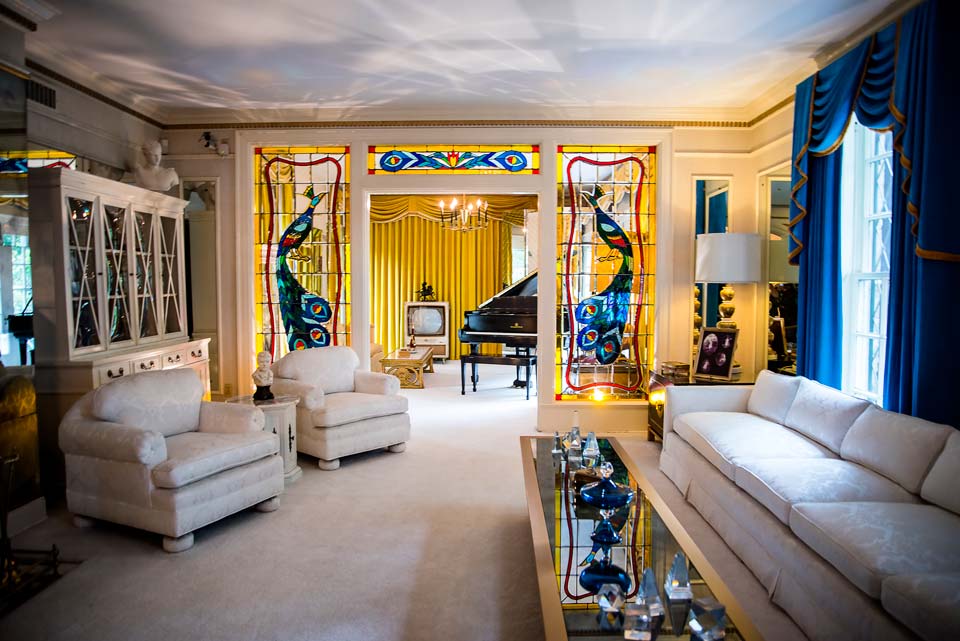 Elvis Presley is one of the greatest performers to have ever lived – an iconic name and sound in households all over the world. Known as the King of Rock and Roll, he is one of the most significant figures in popular culture even today, almost 50 years after his premature death.
One of the most famous landmarks in Tennessee is Presley's 'Graceland' mansion which was his home for over 20 years. The plush estate has been preserved as a museum solely dedicated to his life and the legacy he left behind. On a self-guided tour, walk through 'The King's living room, music room, and the iconic 'Jungle' room.
You can also see Elvis' burial site which is in the meditation garden.
13. Mountain Dew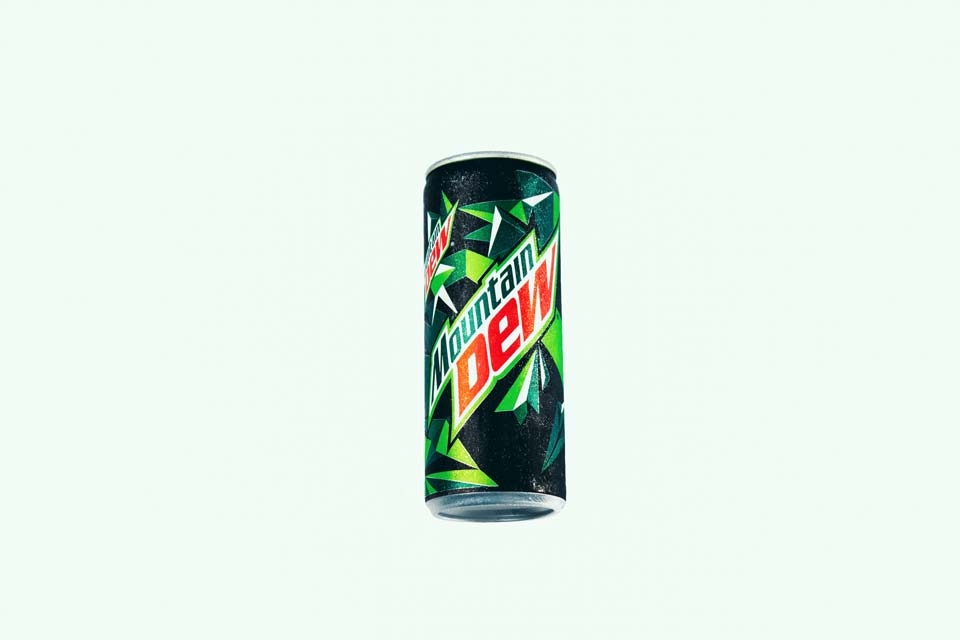 Barney and Ally Hartman, two Tennessee-native brothers, developed Mountain Dew after not being able to source their preferred mixer for whiskey. This famous carbonated soft drink's iconic name was a slang term for Scotch whiskey made in the Scottish Highlands and was subsequently trademarked in 1948.
The original formula was created by the Hartmans in 1940, but by 1958, Bill Bridgforth had created another formula. Nowadays, the original citrus-flavored Mountain Dew is far from being the only flavor available. You can find flavors such as Code Red, Livewire, Major Melon, and more!
14. Justin Timberlake
Another one of Tennessee's most famous people is Justin Timberlake, an American singer, songwriter, actor, and record producer. He has become one of the most successful pop icons in history, thanks to his numerous awards and accolades including several Grammy, Emmy and Billboard Music awards.
You might recognize some of the famous award-winning songs from this Memphis-born singer, such as "Cry Me A River", "Suit & Tie" and "Mirrors".
As well as his musical career, Timberlake has also gone on to star in numerous popular films including The Social Network, Friends with Benefits, and Bad Teacher.
15. Tin Pan South
Tin Pan South is arguably the most famous event in Tennessee. It is an annual music festival held in Nashville that celebrates the city's rich history of songwriting.
The live performances, workshops, and speaker panels attract songwriters, fans, and industry professionals from all over the world, offering them insights into the creative process of songwriting as well as discovering up-and-coming talent.
Even if you are not into that aspect of the industry, you can come and enjoy sounds of country, rock, pop, blues, and folk music from some of the best singer-songwriters of Tennessee and more.
Tin Pan South is more than just a concert—it's an experience that captures the essence of Music City!
16. Quentin Tarantino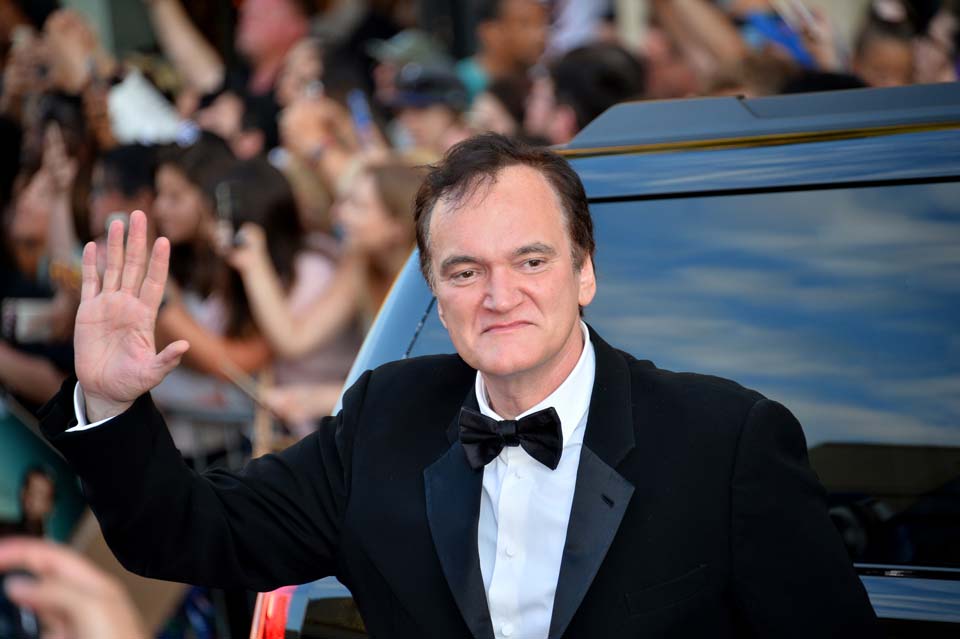 Often deemed one of the best film directors in the world, Quentin Tarantino's filmography is certainly something to behold.
Born in Knoxville and named after a Burt Reynolds character, Tarantino's father was also an aspiring actor at the time of his birth. After a series of movie-related jobs in the 1980s, he finally made his breakthrough with the crime film Reservoir Dogs. Since its release in January 1992, Quentin Tarantino has been a household name, becoming one of the most respected and most successful film directors in the industry.
You might know some of his other popular works, including the highly acclaimed Pulp Fiction (1994) to the more recent Once Upon A Time in… Hollywood (2009). Pulp Fiction is one of our favorite movies of all time!
17. Memphis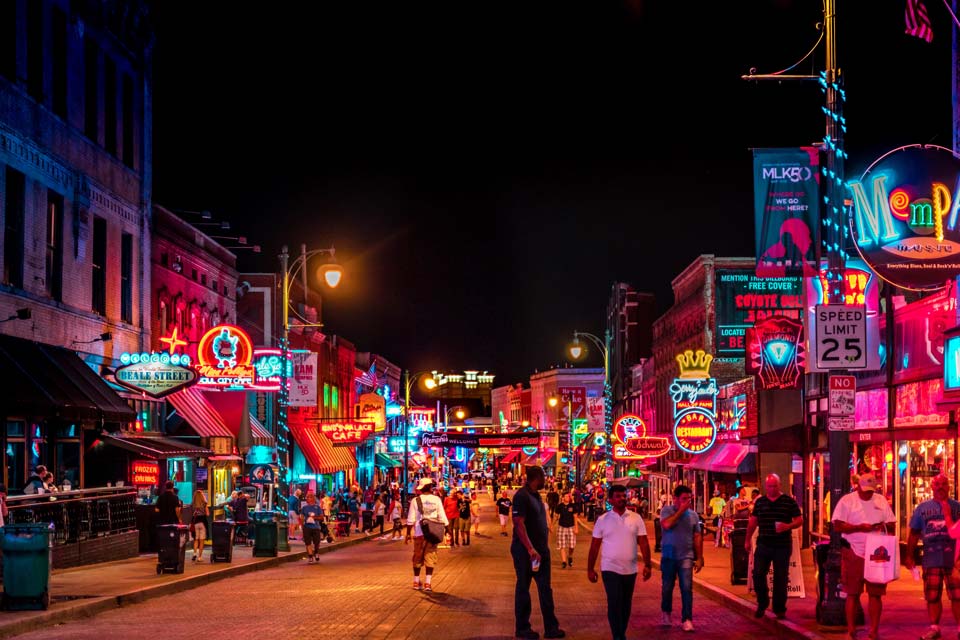 Memphis is the second biggest city in Tennessee and serves as the cultural capital of the state. Founded by President Andrew Jackson in 1819, the city has endured plenty of historical events, such as the Civil Rights Movement in the 1960s that drew Martin Luther King Jr to the city.
Close to the banks of the Mississippi River is one of the country's most famous museums, the National Civil Rights Museum, where visitors can learn more about the influential event.
Much like Nashville, Memphis also has an incredible musical history. The unique sound of Memphis blues unsurprisingly originated here, specifically down the iconic Beale Street, where numerous bars and blues clubs hold live performances every night.
It's not just Blues that the city is famed for either. Memphis is synonymous with soul music and rock and roll too, with icons like Elvis Presley and Al Green both hailing from the city.
18. Tennessee Valley Railroad Museum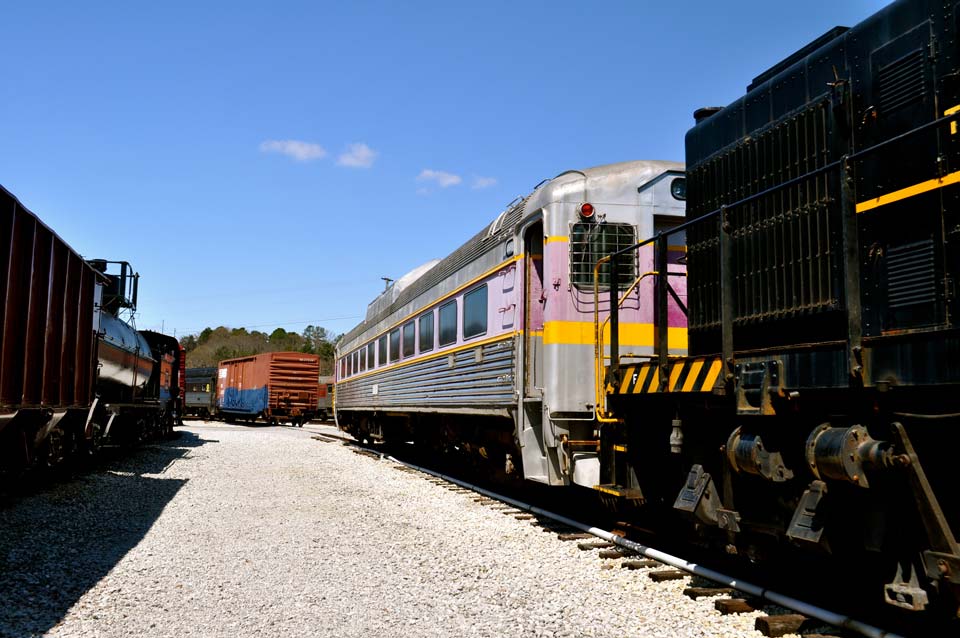 The Tennessee Valley Railroad Museum is a slightly different type of museum in that it's a real-life working, mobile museum. Instead of glass displays and copious amounts of boring information for you to read, you get to see first-hand how these once mighty locomotives used to operate.
Visitors can take one of the museum's famous full-size steam engines for a ride back in time as they travel through tunnels, over trestles, and across rivers. The museum also features several exhibits that educate about the historical significance of railroads in the region and throughout the United States.
If you are looking for a fun thing to do in Tennessee, especially with kids, then the Tennessee Valley Railroad Museum is definitely worth checking out!
19. Having Many Borders
Perhaps one of the most fun facts about Tennessee is how many borders it shares with other states. It is one of the only two states that share borders with eight other states, with the other being Missouri.
The states that Tennessee borders are:
Alabama
Arkansas
Georgia
Kentucky
Mississippi
Missouri
North Carolina
Virginia
This means that Tennessee is a very easy state to get to if you're looking to do a tour of the South!
20. Nicknamed The Volunteer State
There are many nicknames for Tennessee, but perhaps the most famous one is "The Volunteer State". It is believed that the state received that nickname during the War of 1812 when the state's militia when 1,500 Tennesseans bravely volunteered.
Fast forward 36 years to the Mexican American War of 1846 and further evidence of the selfless locals of the Volunteer State becomes apparent, with then President James K. Polk requesting 2,500 volunteers. Remarkably, over 30,000 answered which ultimately swung the battle in the American's favor. The moniker was solidified in the American Civil War of 1861.
21. Agriculture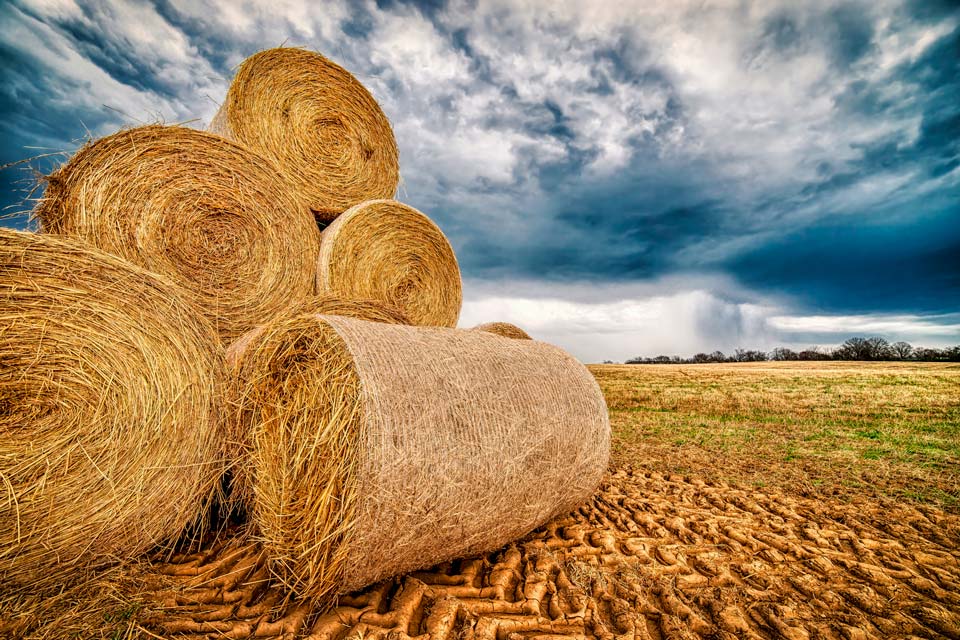 Tennessee is one of the United States' most important agricultural centers. The state's wonderfully diverse climate allows a wide range of products to be grown and exported, making full use of its mountains, valleys, and wide-open plains.
Tennessee is known for producing corn, cotton, wheat, and tobacco. A whopping 34 million pounds of tobacco was harvested in the state in 2022.
---
What Is Tennessee Known For FAQs
What Are Some Interesting Facts About Tennessee?
Here are some interesting facts about Tennessee. 1. Graceland (Elvis Presley's Mansion) is the second-most visited homes in the United States, just after the White House. 2. Tennessee is a state with 10 state songs, with the first one being adopted in 1925 and the newest one in 2012. 3. Tennessee is home to the largest underground lake in the United States and the second largest in the world!
What Are The Best Attractions in Tennessee?
There are many incredible attractions in Tennessee, but the most popular ones are Graceland, Great Smoky Mountains National Park, The Lost Sea, Dollywood, Country Music Hall of Fame and Museum, and the National Civil Rights Museum!
---
So, What Is Tennessee Known For?
If you are not sure what Tennessee is known for, we hope you are by now. It is undeniable that Tennessee is most known for its country music, but there's so much more to this incredibly diverse state.
From beautiful mountain ranges, fascinating museums like the National Civil Rights Museum, some of the best whiskey in the world, and of course, TripAdvisor's best theme park in the country for 2022, Dollywood!
Disclaimer: Some of the links above are affiliate links. That means if you book or make a purchase through the links, we will earn a small commission at no extra cost to you! The money will help run this site! Thank you!