Not sure what to do in Bucharest in one day? Don't worry we are here to help.
Tackling the capital of Romania can be difficult, especially if you have a short amount of time such as a day or a layover in Bucharest.
That is why we have created the following Bucharest itinerary to help you maximize your time and see as much as possible.
Enjoy!
---
Is 1 Day In Bucharest Enough?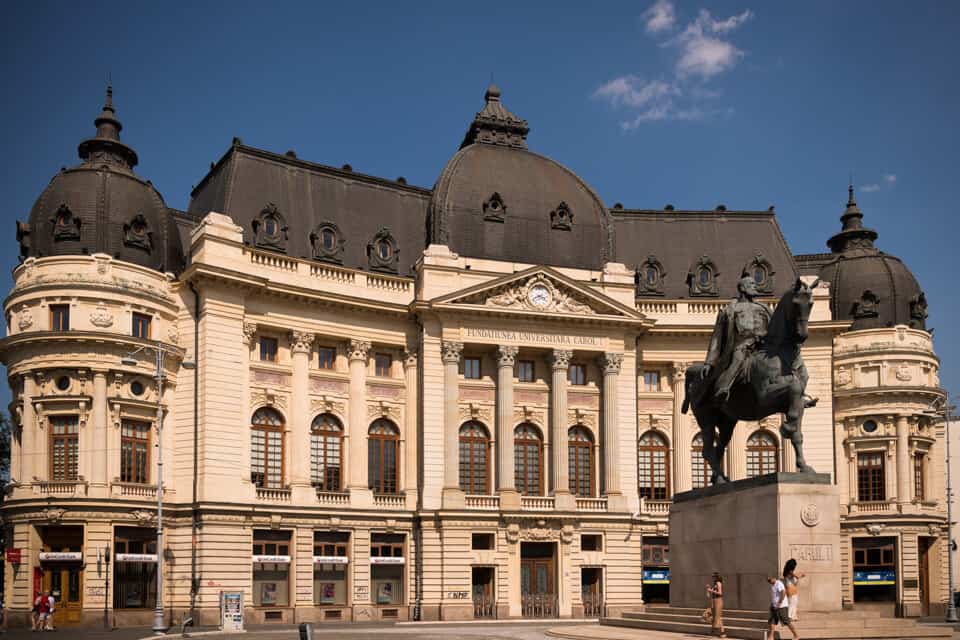 If you are planning a trip to Bucharest, you must wonder how many days to spend in Bucharest.
After all, is 1 day in Bucharest enough to see all the famous attractions the capital of Romania is known for?
The answer is: Unfortunately, yes.
While I would've loved to spend more time in a city known as Paris of the East, there really isn't much to do outside of the historical attractions.
Bucharest Old Town is unquestionably beautiful, riddled with stunning medieval buildings and interesting history. However, all of that can be seen in one day, leaving visitors with a busy metropolitan city filled with congestion and noise.
If you are in Bucharest to see its culture and heritage, one day would be sufficient. If you enjoy city life, maybe even a bit of nightlife (Bucharest has some amazing nightlife), you can spend more time in Bucharest, especially given how affordable this city is!
The nightlife and historical attractions are the main reasons why Bucharest is worth visiting.
Some travelers also decide to visit the country's most famous attraction – Bran Castle, from Bucharest. While that is feasible, it is better done from Brasov, a city about 4 hours away. Brasov is simply much closer to Bran Castle than Bucharest is.
Want to take a day trip to Dracula's Castle from Bucharest?
Check out our recommended Dracula tour here!
---
One Day In Bucharest Itinerary: The Best Things To Do In Bucharest, Romania
Above is an interactive map featuring all of the attractions on our 1-day itinerary. Using this map, you can have a good understanding of how to allocate your time. We've also included additional things to do in case you want extra options!
Morning: Bucharest Free Walking Tour
Rise and shine early because you have a long day in Bucharest ahead of you.
Given the years of history and amount of historic monuments in Bucharest, exploring Bucharest independently is a tough task. That is why the first thing you will be doing in Bucharest is attending a walking tour. But this isn't any walking tour, this is a FREE walking tour of Bucharest.
Luckily for you, Bucharest is filled with free walking tours run by expert local guides. Local Romanians that have been living in Bucharest long enough to offer a great introduction to the capital of Romania.
Visitors looking for more specific information can also ask the tour guides, whether that is places to eat, must-see attractions, and so on.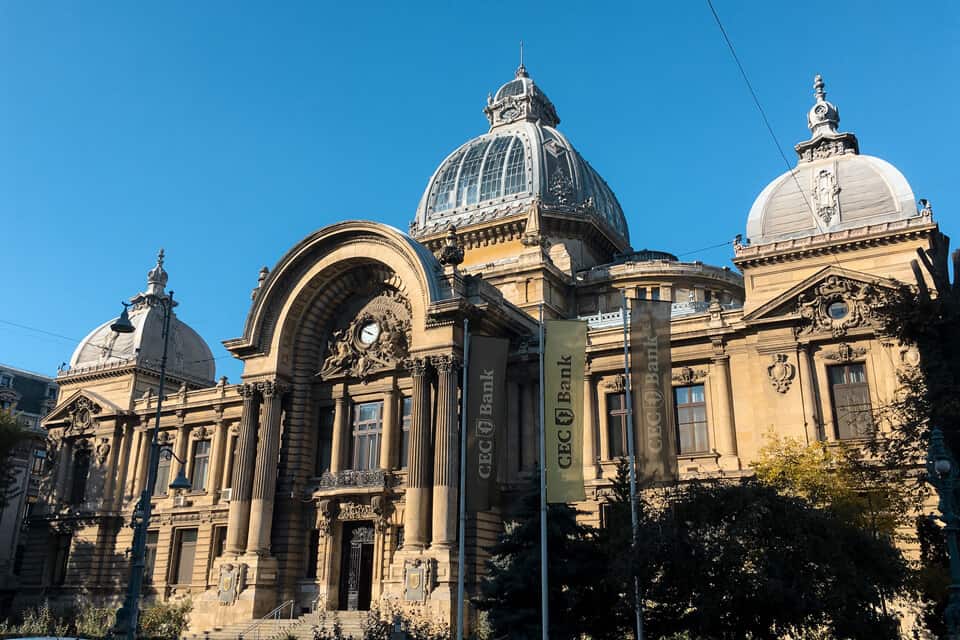 How do the tour guides make money? Great question.
At the end of the walking tours, involuntary tips are collected. Obviously, tips are encouraged but you don't have to give anything, especially if you felt like it was a total waste of your time. On the other hand, if you liked the tour, you can give your entire life savings!
While there are many Bucharest free walking tours, we went with Civitatis. We absolutely loved our guide (if we remembered correctly, her name was Adriana); she was professional, knowledgeable, and humorous!
The tour usually starts in the morning and lasts for 2-3 hours. If your hotel doesn't offer breakfast, find one that does!
Alternatively, there are many coffee shops and restaurants in Bucharest Old Town, where you should be staying to maximize your time in Bucharest.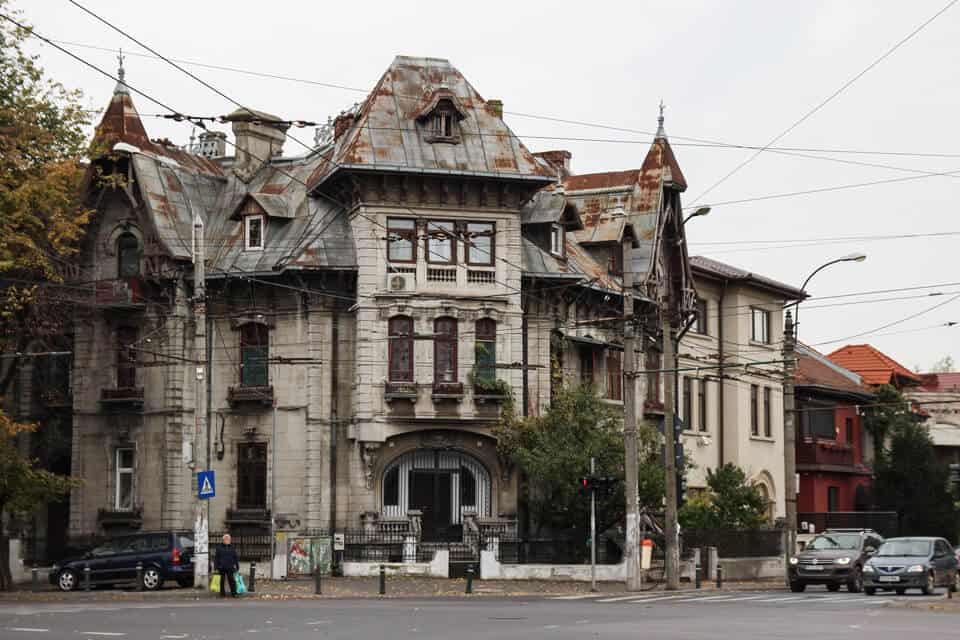 Afternoon: Exploring The Must-See Attractions in Bucharest
Now that your free walking tour has ended, we hope that you have learned a lot about Bucharest and its traumatic history. Evidence of the old communist Soviet regime can be easily seen throughout Bucharest, and the slow transformation has piqued our interest.
Before we spend the afternoon visiting some of the best attractions in Bucharest, we must first take care of that rumbling stomach. You must be starving after that long walking tour!
If Bucharest is the first stop on your Romania itinerary, it is time to familiarize yourself with some delicious Romanian cuisine. There is no better restaurant in Bucharest to do that than Caru' cu Bere.
With over 130 years of history, Caru' cu Bere is the oldest restaurant in Bucharest. Though originally a brewery, this iconic symbol of Bucharest is now one of the best places to try traditional Romanian dishes.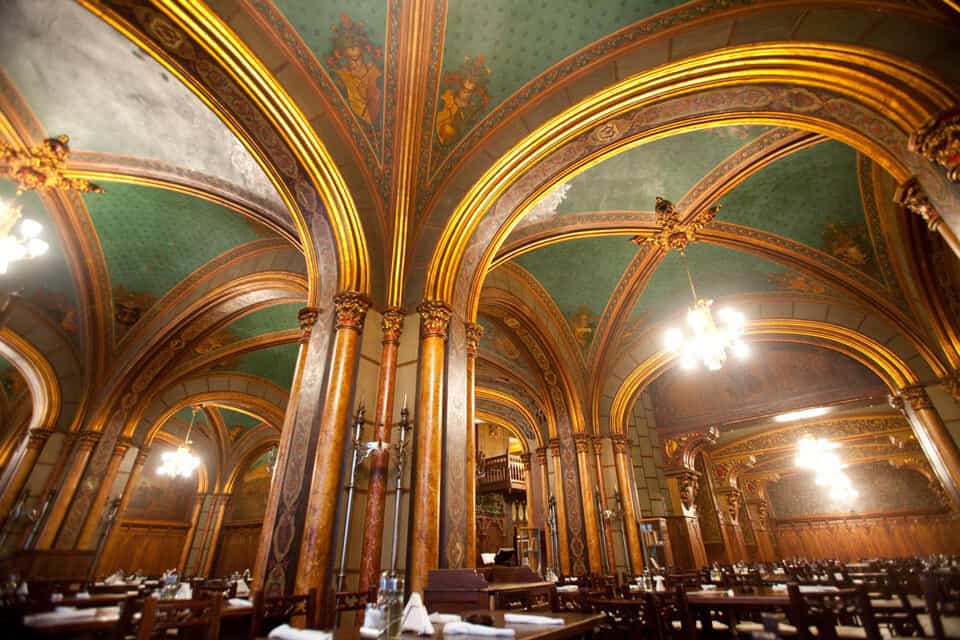 While many people come here for the food and the ambiance, there is no denying how beautiful this place is.
The lavish art nouveau interior decor can be seen from the wood-paneling and gorgeous stained-glasses windows. The aged-wooden furniture complements the moody ambiance, and for a second you have to remind yourself you are not in a museum.
Usually, when something is so beautiful, they have something to hide, such as the food. But at Caru' cu Bere, the food is absolutely delicious and the service is impeccable. Don't miss the roasted pork knuckle and the traditional polenta soup, a dish made from boiled cornmeal!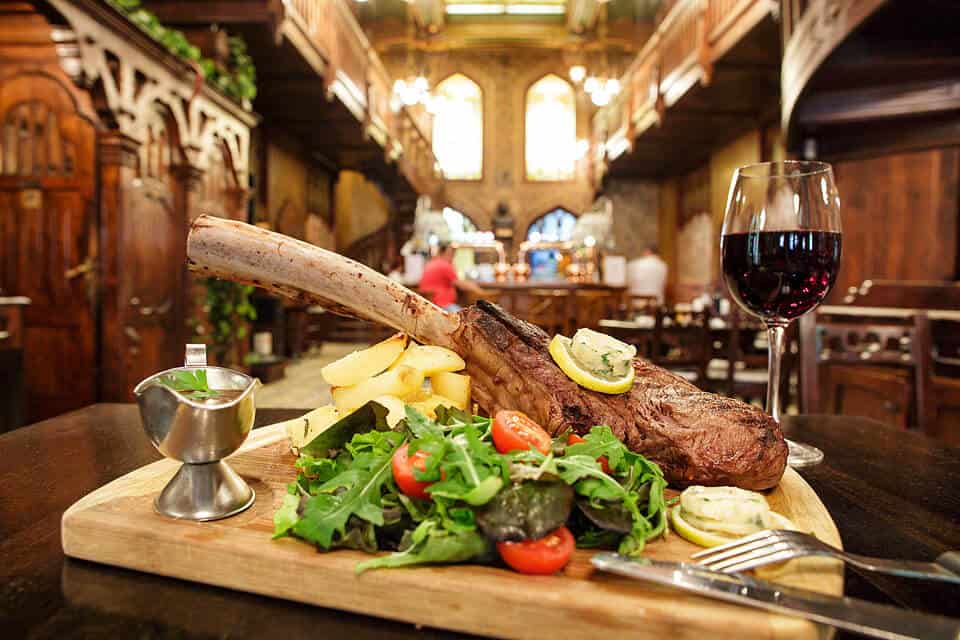 Now that your stomach is happy, let's make the rest of you happy by seeing some of the best places to visit in Bucharest. Here are our recommendations:
1. Palace of Parliament (Palatul Parlamentului)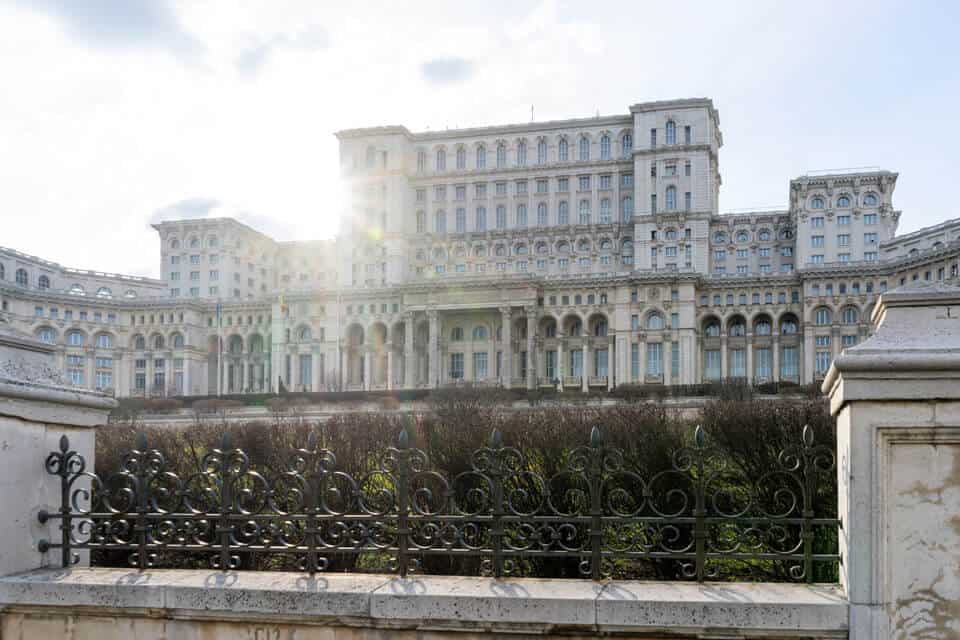 As the heaviest building in the world, the Palace of Parliament is one of the most famous landmarks in Romania. Weighing a little over 9 billion pounds, the Palace of Parliament has a height of 84 meters (276 ft) and has a floor area of 365,000 square meters (3,930,000 sq ft) in a total of more than 1100 rooms combined.
It is the second-largest administrative building in the world, just behind The Pentagon in the United States.
Built in the late 20th century by the communist leader Nicolae Ceaușescu, the Palace of Parliament was supposed to be a symbol of wealth and prosperity in Romania. However, underneath the beautiful facades, the people of Romania were actually suffering from the rule of the communist regimes.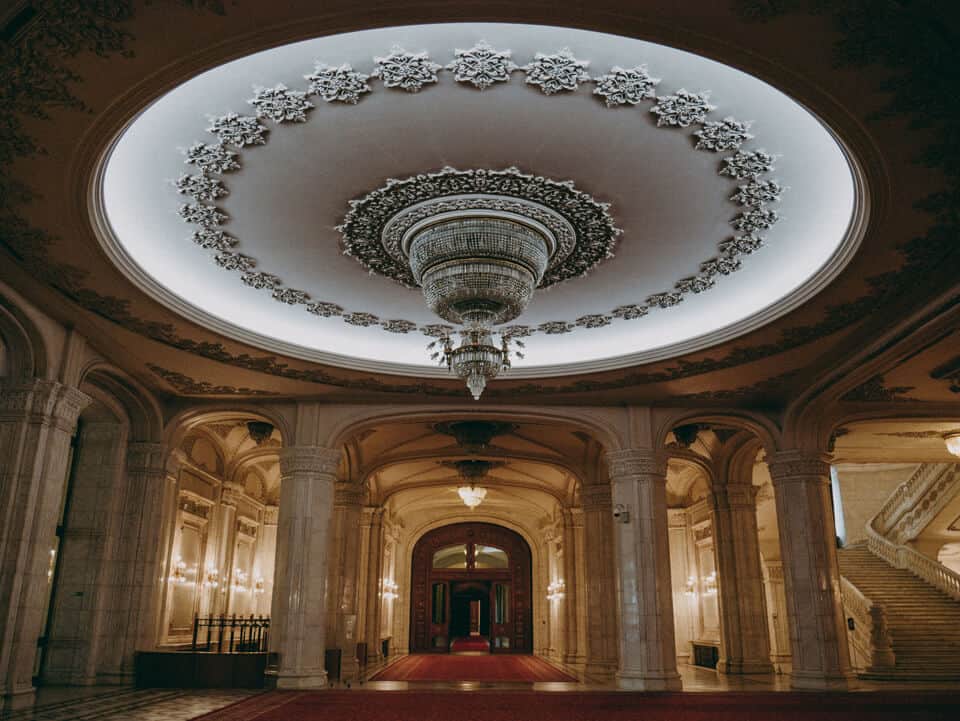 Visitors can visit the inside of the Palace of Parliament through a guided tour. Reservations are usually made directly by phone, but you could also book online through a few selected companies. Because of its popularity, we recommend you to book at least a few days in advance.
2. Visit the Cărturești Carusel (Carousel of Light) Bookstore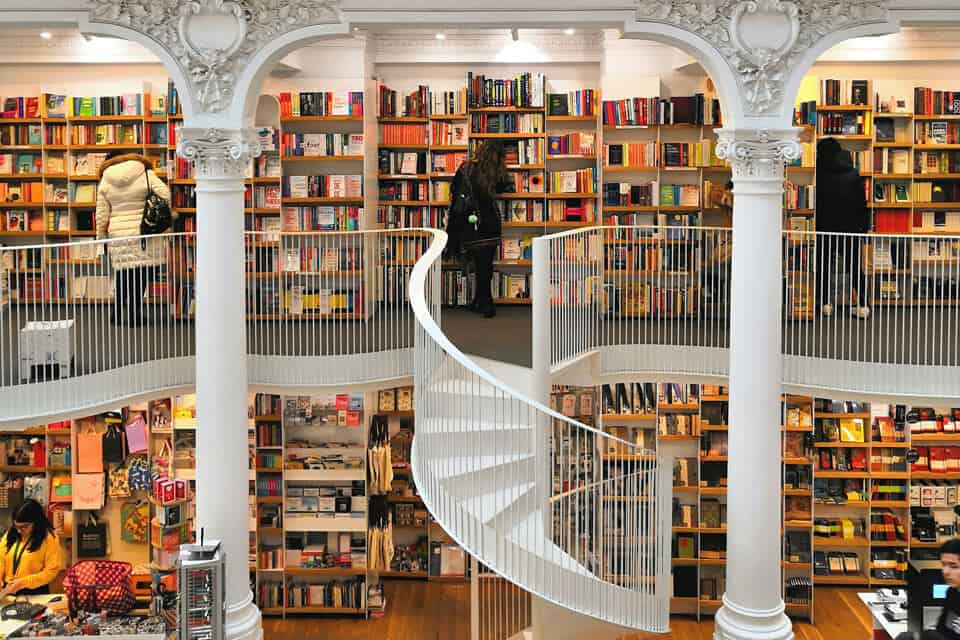 The Carturesti Carusel (Carousel of Light) bookstore is one of the most beautiful places in Bucharest. If you are looking for the perfect photo opportunity or Instagram photo, the Carturesti Carusel is a place you must visit in Bucharest.
On the outside, this 19th-century restored building does not amaze. However, the magic happens when you step inside. The breathtaking spiral staircase and intricate symmetry bring this unique bookstore to life. Compared to the cold and grey streets of Bucharest, this bookstore in Bucharest is a complete 180.
Comprised of 6 floors and a total of 10,000 books, you can spend hours getting lost between the bookshelves. When you are tired from walking up and down those dramatic spiral staircases, go up to the top floor and grab a coffee or a snack from the bistro.
3. Visit The Stavropoleos Monastery and The New St. George Church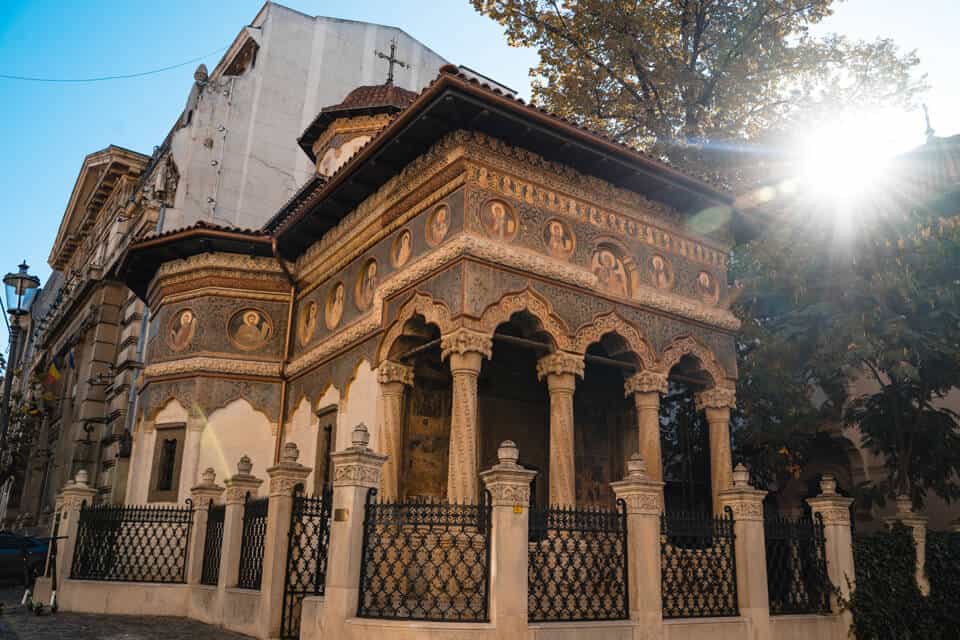 Bucharest is the home to many Orthodox Churches, but none are as famous as the Stavropoleos Monastery and the New St. George Church.
Located in Old Town Bucharest, the Stavropoleos Monastery is a small Eastern Orthodox monastery. Built for nuns in 1724, the famous building has a unique Brâncovenesc style exterior that exudes elegance.
The interior of the monastery is equally stunning, featuring tasteful paintings and ornate ceilings. On the side of the monastery is also a small garden where visitors will find peace and quiet.
The Stavropoleos Monastery, though exquisite, is not big by any means. If you wish to see more Orthodox churches, then the New St. George Church should be your next stop.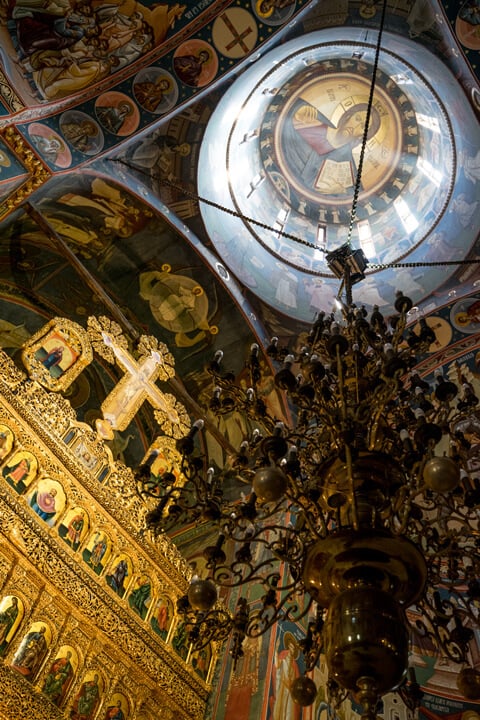 From Stavropoleos Monastery, take Strada Lipscani, one of the most iconic medieval streets in Bucharest Old Town, to arrive at the New St. George Church. The walk only takes about 5-minute but it will surely take you longer because of the gorgeous buildings along the way.
Once you have entered the grounds of the New St. George Church, you will either immediately notice a metal globe that is the Kilometer Zero Monument (Monumentul Kilometrul Zero), the Constantin Brâncoveanu Monument, or the church itself.
The Kilometer Zero Monument features a metal globe that acts as "Kilometer Zero". Around the metal globe are a bunch of notable Romanian cities' names with a number next to them. The number next to it is the distance that the city is away from "Kilometer Zero", or the globe.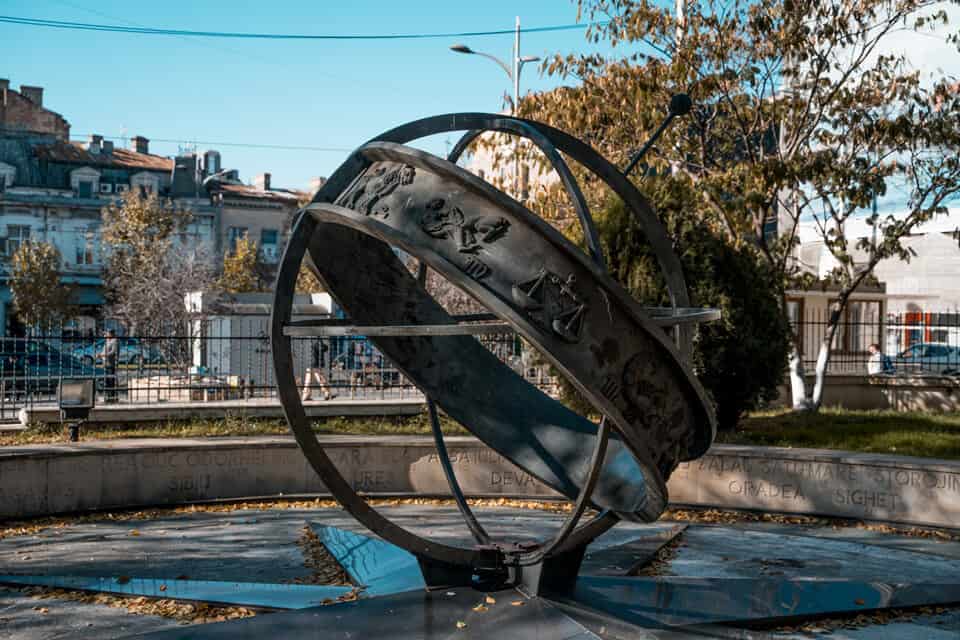 Near the entrance of the church itself is the Constantin Brâncoveanu Monument, a monument for honoring Prince of Wallachia between 1688 to 1714.
Constantin Brâncoveanu was known for many achievements in his life, such as the unique Brâncoveanu style (also known as Romanian Renaissance) that can be seen in art and architecture around Bucharest.
Nestled in the rear is the New St. George Church, the biggest church during Constantin Brâncoveanu's reign. Inside are some of the most stunning paintings and artwork we have ever seen, so don't miss this place when you are visiting Bucharest.
4. "Dimitrie Gusti" National Village Museum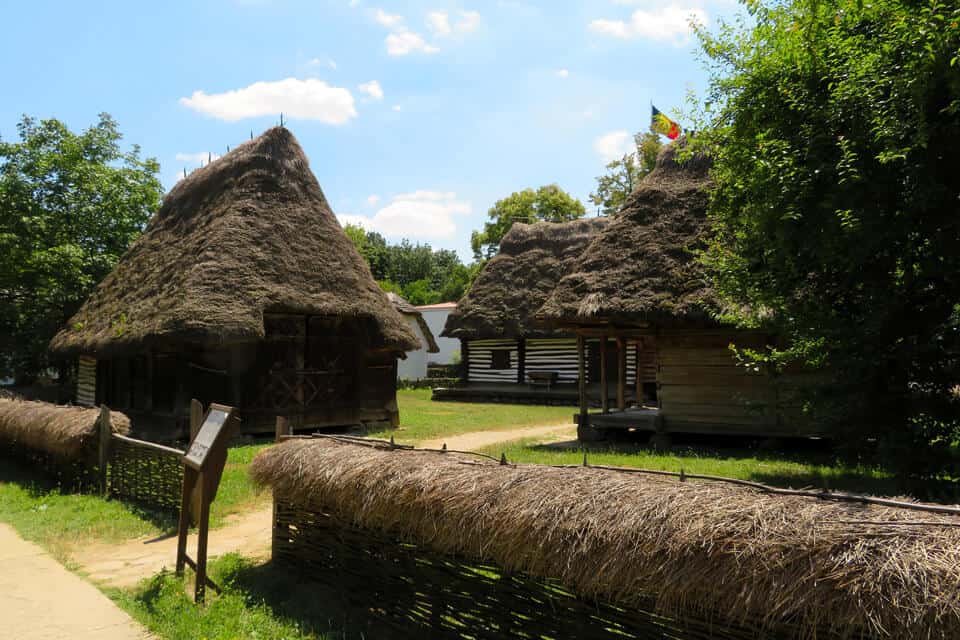 Anyone yearning to learn more about traditional Romanian life must not miss the ethnographic "Dimitrie Gusti" National Village Museum. Featuring hundreds of traditional peasant homes and farms, the village museum is devoted to providing guests with a Romanian heritage experience.
Located in King Mihal I Park (Parcul Regele Mihai I), visitors must find a means of transport to get there. Buses and Metro trains both leave regularly from Bucharest Old Town to the park, but the system is a bit complicated when purchasing your ticket.
If you take an Uber, it will take around 15 minutes instead, but beware of the horrendous traffic Bucharest is known for.
Avoid rush hour if you are taking a bus or an Uber.
Most of the houses in this open-air museum date back to the mid-19th century, and entering this museum feels like you have stepped into a time machine. If you are lucky, you will be able to enter the majority of the houses, catching glimpses of the type of living environment of traditional Romanians.

All the houses come from different regions of Romania, and it is interesting to see their differences and similarities.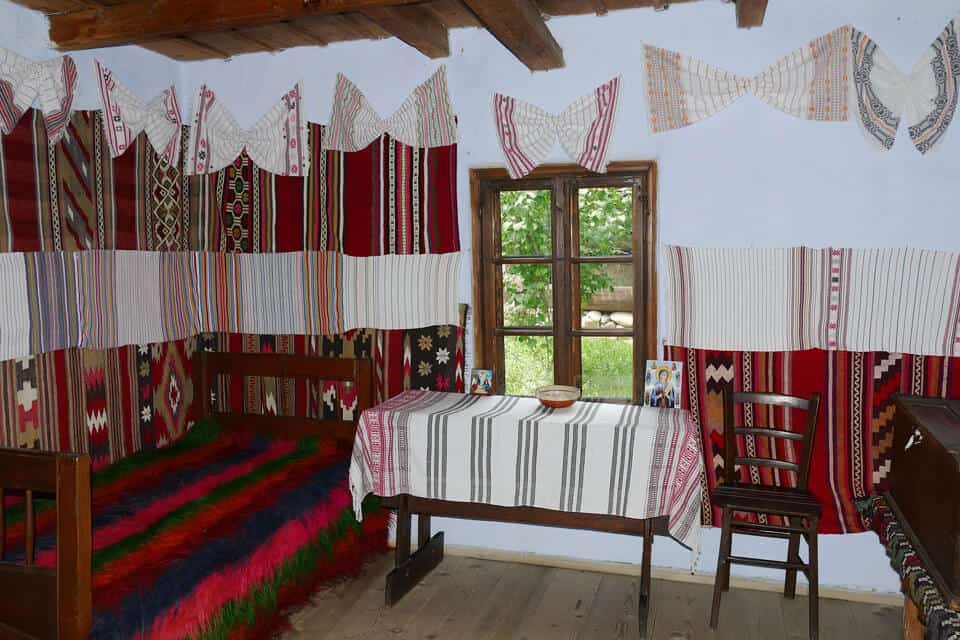 The Dimitrie Gusti National Museum is a must-see on any Bucharest itinerary.
Admission cost to the village museum in Bucharest is 10 lei for adults and 5 lei for children or students. Audio guides are available for hire for 50 lei, or alternatively, you can have the audio guide on your smartphone for 8 lei! Official guided tours are also available, but they cost 300 lei and you must call in advance.
In our opinion, the audio guide on your smartphone is sufficient and economical, perfect for anything traveling Romania on a budget.
Opening Hours: 9 AM to 7 PM, except on Monday when it's open until 5 PM
Entrance Fee: 10 lei for adults, 5 lei for children. Audio guides for 50 lei
Note: Though the museum is open on Mondays, the individual houses are not! Avoid visiting on Mondays!
5. Macca-Vilacrosse Passage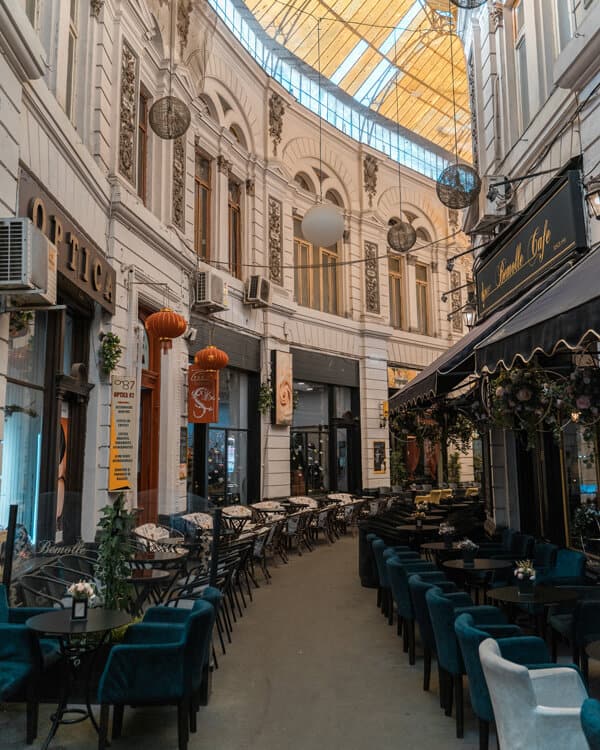 If you are looking for a place in Bucharest that is just oozing charm, you must visit the Macca-Vilacrosse Passage on your Bucharest trip.
When we arrived in Bucharest, we didn't necessarily encounter the Paris of the East. Most buildings were dilapidated, abandoned buildings dotted the city, and it was difficult to find the charm of this so-called Paris of the East. That was until we stumbled upon the Macca-Vilacrosse Passage.
The Macca-Vilacross Passage is a fork-shaped arcade street covered with gorgeous stained-glassed ceilings. When we stepped in, it immediately reminded us of Paris. Built in 1891, the Macca-Vilacrosse Passage is now the home of many cafes and bars.
If you want to admire its beauty, visit in the daytime as it is less busy. Once night falls upon Bucharest, the passage is filled with people smoking hookahs (shishas), drinking beer, and chatting away.
If you are not sure what to do in Bucharest at night, the Macca-Vilacrosse Passage will definitely offer you a great time!
6. Old Town Bucharest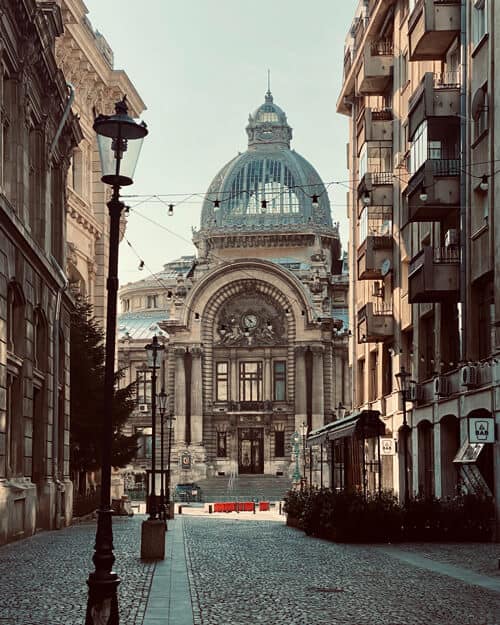 You should be no stranger to the Old Town of Bucharest (Centrul Vechi) at this point. Many of the sights you have been seeing today were located in this area of Bucharest. However, the Old Town actually spans a huge area.
Defined by the area that borders the Dambovita River to the south, Calea Victoriei to the west, Bulevardul Brătianu to the east, and Regina Elisabeta to the north, Old Town Bucharest is full of charm in every corner.
To wind down your afternoon, spend some time just strolling down the streets, admiring what is remarkably left after World War II and the gruesome USSR communist regime. Stop by the numerous cafes and watch the sun set over the historical buildings, amplifying their beauty!
Night: Enjoying Bucharest's Nightlife
Now that it is night in Bucharest, it is time to enjoy its famed nightlife. Everyone knows the recipe for a good night starts with an amazing dinner.
Luckily for you, there is plenty of amazing restaurant for dinner. If you wish to return to Caru' cu Bere (where you had lunch), you may do so because that place does not disappoint. If are feeling adventurous and would like to try another place, we recommend Vatra Restaurant.
Serving authentic Romanian cuisine, patrons can dine in their beautiful Transylvanian interior decor, some of which dates back to the 1920s. The Vatra Restaurant is a combination of the village museum and a sublime eatery!
The papanasi dessert is one that you must not leave Bucharest without trying!
If you have been traveling in Romania for a long time and have been to some of the notable cities in Transylvania such as Sibiu and Brasov, you might be tired of Romanian food.

Other incredible eateries in Bucharest include the Excalibur, where you literally dine like a king; Or the Aubergine Restaurant, serving healthy and delicious Israeli/Middle Eastern cuisine.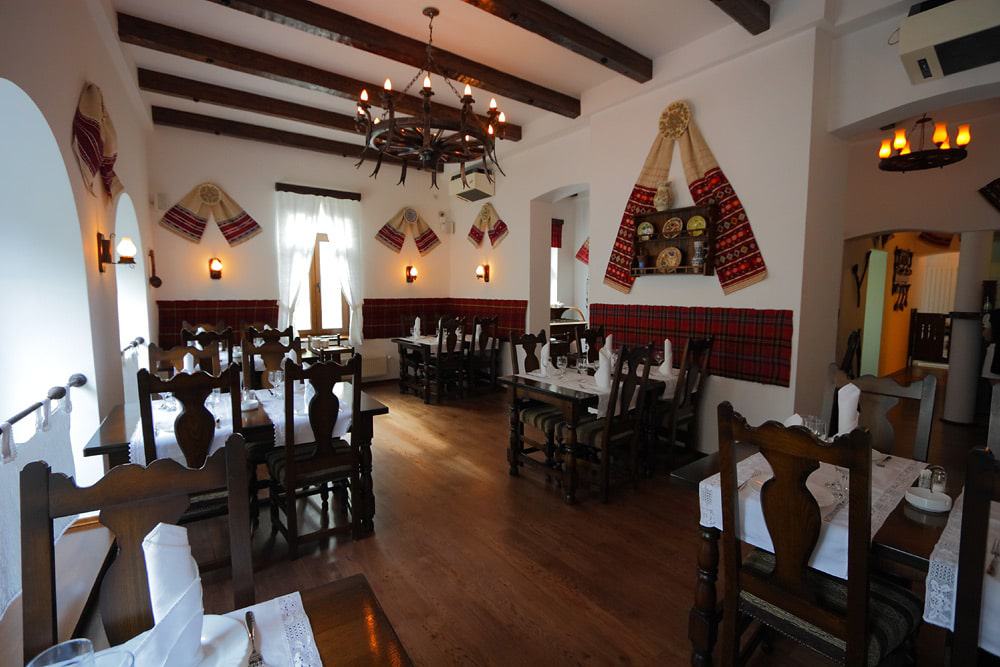 Now that you have all the energy you need for the night, it is time to enjoy the nightlife in Bucharest.
Start off with a nice and cozy outdoor bar called Grădina Dorobanți (used to be called Gradina Eden). Situated next to a beautiful green space, it is the perfect spot to chill out with a cocktail or beer in your hand.
If you are visiting in the summer or the weather is nice, you will find numerous hammocks and bean bags, and obviously no vacation is complete without laying in a hammock!
Their drinks are average in price but for their unique atmosphere, it is a small price to pay.
Make sure you make a reservation or come early because this place does get busy!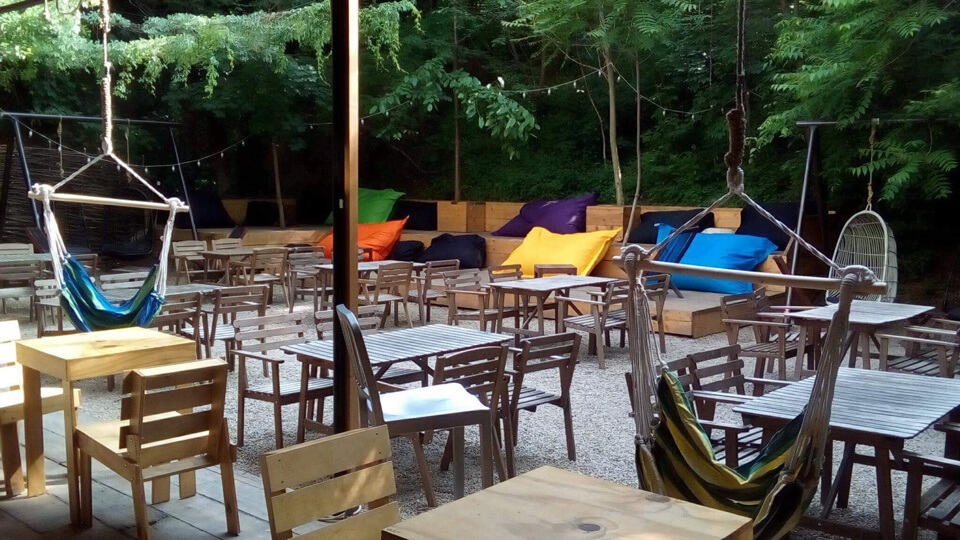 The real party in Bucharest starts from around 10 PM to 11 PM, but doesn't get crazy until it is about midnight.
Surprisingly, the historic center of Bucharest is one of the best places to experience the Bucharest nightclubs. Historical buildings have been turned into clubs and bars, and loud music can be heard through the old facades.
While we aren't huge partygoers ourselves, we heard great things about these bars and clubs:
If you are traveling solo in Bucharest and would like some company to check out Bucharest's night scene, check out this Bucharest pub crawl!
If you aren't huge on partying, don't worry; there are plenty of things to do in Bucharest at night. Many of the historic landmarks of Bucharest light up at night, making them sights to be marveled at.
As the Paris of the East, it shouldn't surprise you that Bucharest has its own version of the Arch of Triumph, or Arcul de Triumf in Romanian.
The Arcul de Triumf was built shortly after Romania gained its independence in 1878 so victorious troops could march underneath it. Nowadays it is one of the top tourist attractions in Bucharest.
Since it is located next to King Mihai I Park (where the village museum is), people see it in the daytime and think that's all. Little do they know that the Arcul de Triumf lights up at night, glorifying its majesty.
For anyone that doesn't want to venture out to King Mihai I Park (possibly again), the Palace of Parliament also lights up at night. It is a short walk from the Old Town, perfect for anyone doing a short stay in Bucharest.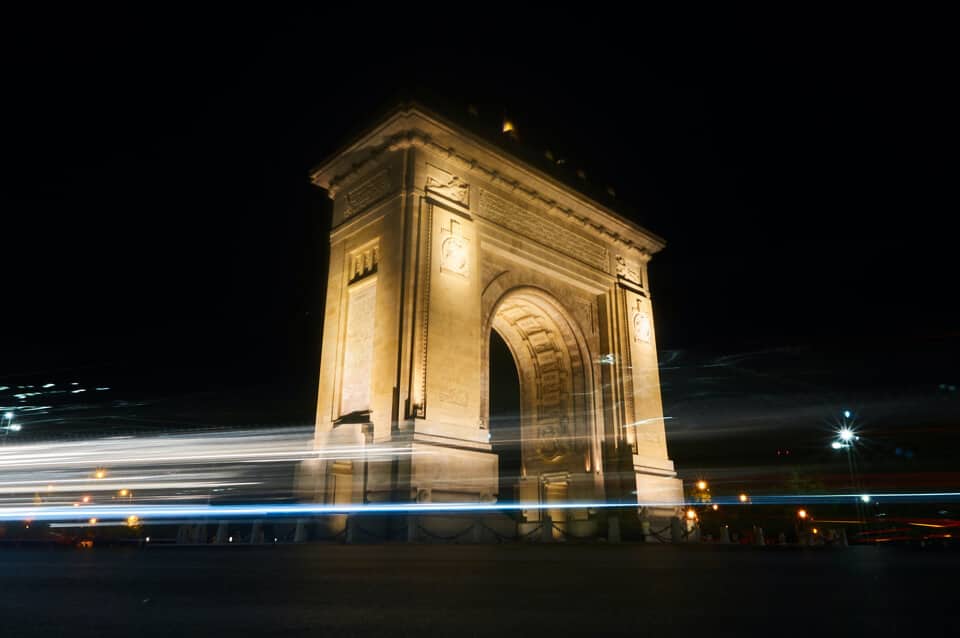 ---
More Than 24 Hours In Bucharest Or Spending A Weekend In Bucharest?
This part of our Bucharest guide is for anyone visiting Bucharest for a layover, one day, or even a weekend. Here we will recommend other things to do in case you have extra time!
1. Pasajul Victoriei (The Famous Umbrella Street In Bucharest)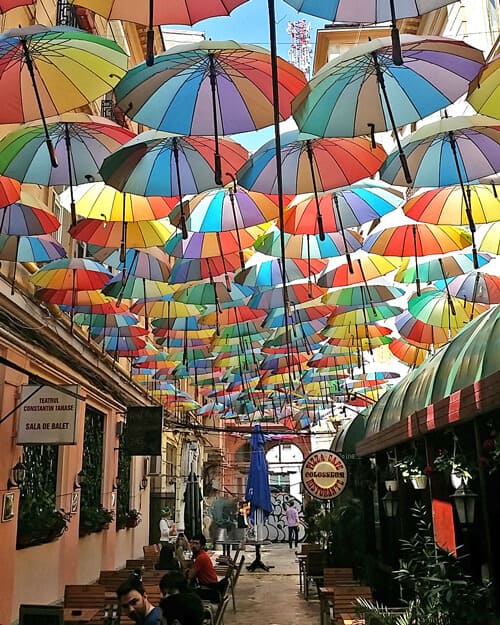 The Pasajul Victoriei is a small alley where colorful umbrellas hang above the narrow walkway. Not only does this provide shade for anyone passing by, but the beautiful umbrellas make this place of the most popular photography spots in Bucharest.

Pasajul Victoriei is also the home of numerous cafes. In good weather, you can see patrons enjoying a nice meal or a cup of coffee in the outdoor seating area. It is a unique attraction in Bucharest that is very worth your time!
2. National Museum Of Romanian History (Muzeul Național de Istorie a României)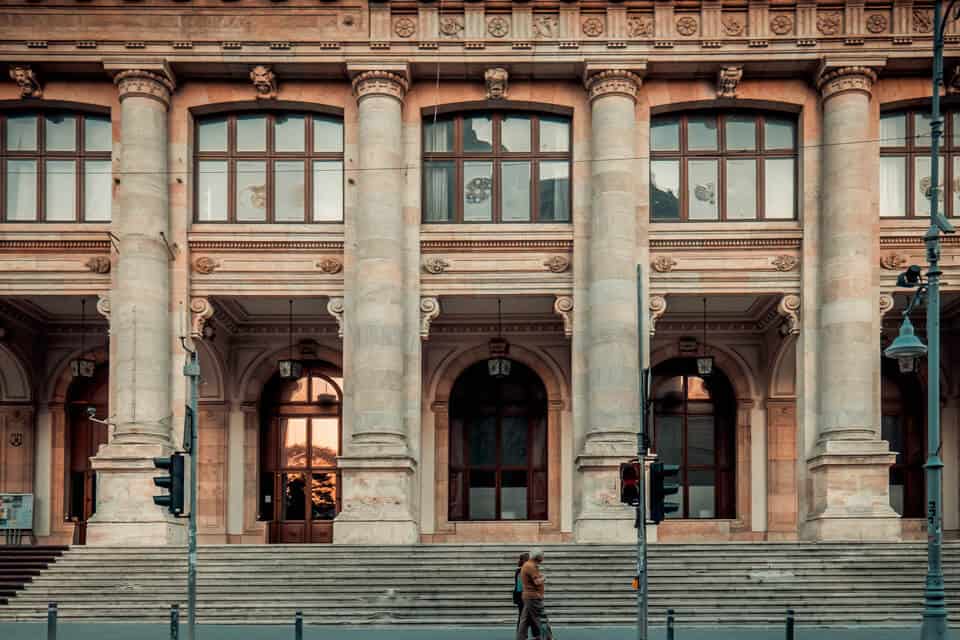 Anyone that just cannot get enough of the rivetting history of Romania needs to visit the National Museum of Romanian History. Located on Calea Victoriei in Old Town Bucharest, the museum features historical artifacts dating from prehistoric times up to modern times.
The exhibit on the fall of Nicolae Ceaușescu (the last communist leader in Romania) is quite interesting and perfect for anyone that isn't familiar with the USSR occupation of Romania.
The museum also features a copy of Trajan's Column, a replica of the famous landmark in Rome.
If you find history interesting, you can certainly spend some time in the National Museum of Romanian History.
Opening hours: 10 AM to 6 PM daily except for Mondays and Tuesdays when they are closed.
Entrance Fee: 20 Lei
3. Cișmigiu Park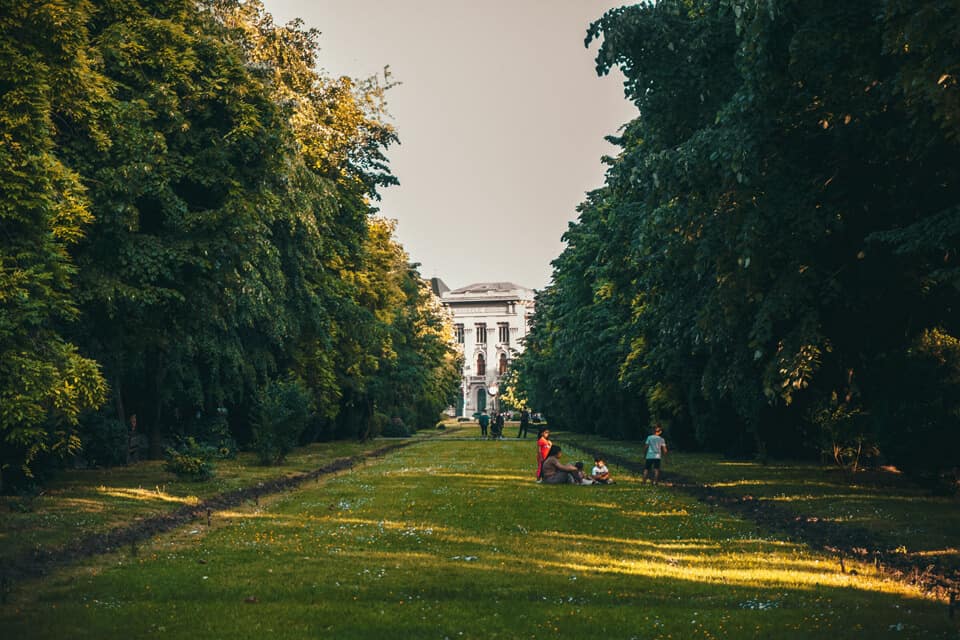 If you wish to spend more time in the green spaces of Bucharest, head over to Cișmigiu Park. Located near the University of Bucharest, Cișmigiu Park is a popular location of students to hang out.

The park features an English-style garden with numerous fountains and a popular boating lake. In the summers, the park comes to life as you can see families out and about, kids chasing pigeons, and lovers on romantic dates.

Green space like Cișmigiu Park is rare in a big metropolitan city. If you are looking for a more peaceful or something free to do on Bucharest trip, consider adding a visit to the Cișmigiu Park to your itinerary.
4. Day Trip To Transfagarasan Road, The Best Driving Road In The World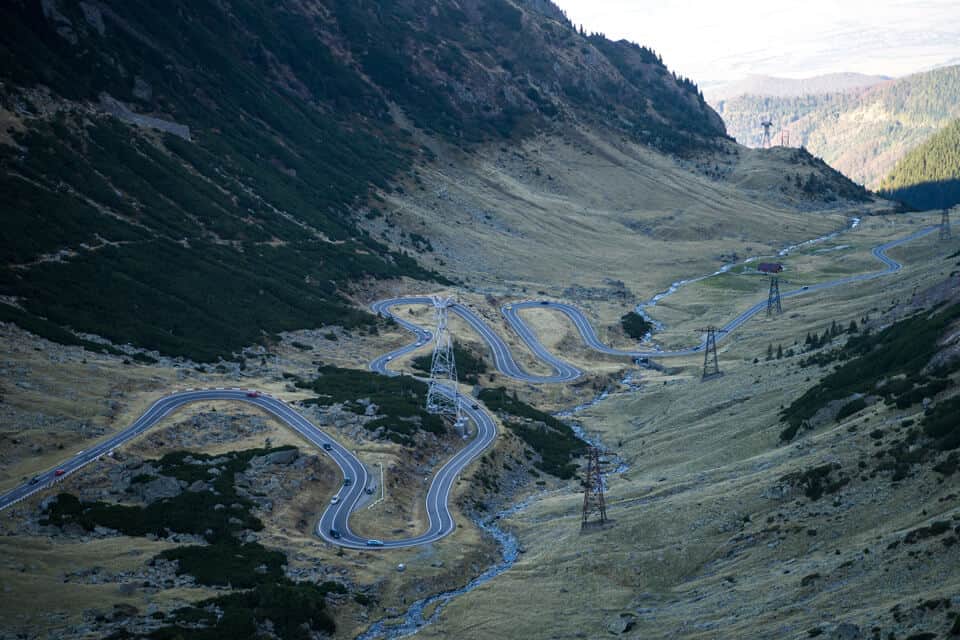 If you are a huge fan of the British television series Top Gear, you might already be familiar with the Transfagarasan Road. Deemed the best driving road in the world by Top Gear, the Transfagarasan Highway is why most people rent a car and do a road trip in Romania.
The twists and turns of the Transfagarasan Road (also known as DN7C) traverse the famed Carpathian Mountains, which acted as the natural protective barrier for the medieval Transylvania.
Nowadays this natural fortification is the home to one of the best places to visit in Romania. If you want to admire the Transfagarasan Highway, you must go to the Balea Lake viewpoint.
A glacial lake located at the top of the Fagaras Mountains, Balea Lake offers unparalleled landscapes of the natural landscapes surrounding the Transfagarasan Road.
Balea Lake is also the home of the famous ice hotel, as well as many street vendors selling traditional Romanian crafts and goods.
If you don't have a car and would still wish to visit the Transfagarasan Road, check out our recommended Transfagarasan Road tour!
5. Bran Castle And The Legend of Dracula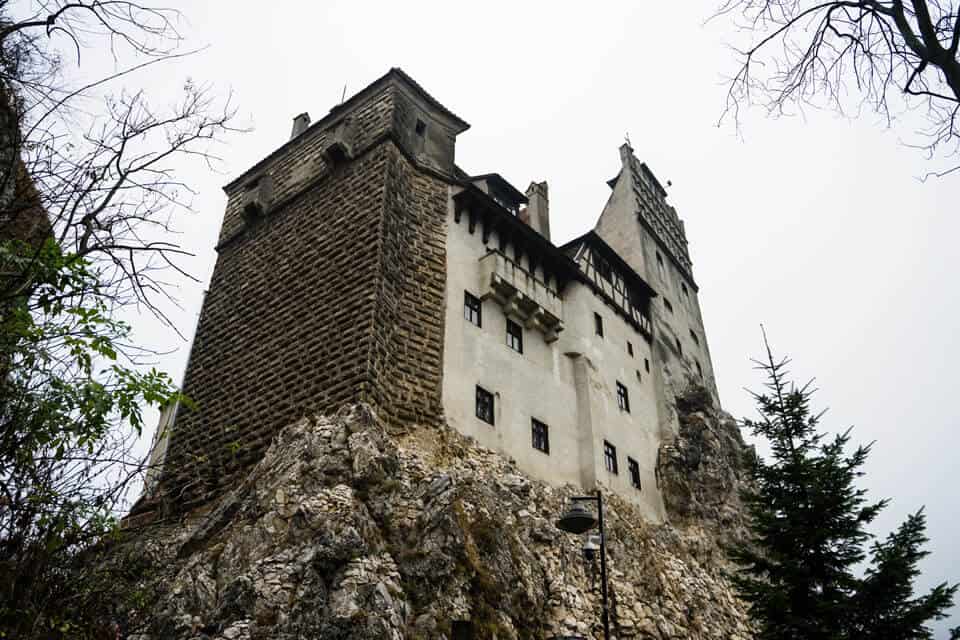 Because of the Legend of Dracula, Bran Castle is the most famous attraction in Romania. Inspired by the spine-tingling horror novel Dracula by Bram Stoker, Bran Castle has become the alleged Dracula's Castle.
When Bram Stoker was writing Dracula, it is believed that he took inspiration from Vlad III (also known as Vlad Dracula).
During his reign of the Wallachia Empire, Vlad Dracula developed a reputation for his cruel methods. Some say that he would impale his enemies and let them bleed to death. Rumors also said that he would drink his enemy's blood.

Nowadays, the Castle is mostly a museum for the art and furniture collected by Queen Marie. At the top level of Bran, there is a special exhibit dedicated to Dracula where visitors can learn about the truth!
Bran Castle is located about 3.5 hours north of Bucharest. Visitors can decide to take a day trip from Bucharest and drive themselves there, or they can decide to go on an organized tour.
If you are planning to go to Brasov, we recommend visiting Bran Castle from Brasov instead. It is much closer!
---
Best Time To Visit Bucharest, Romania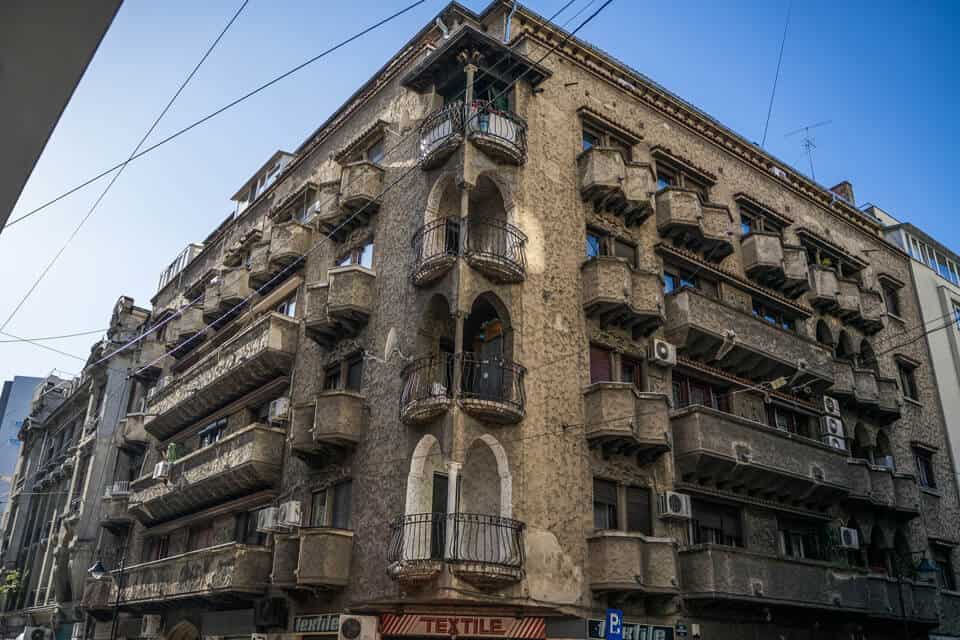 The best time to visit Bucharest depends on what you are looking for. The climate is relatively mild in Bucharest and many compare it to the climate in New York City.
The spring and fall seasons are generally considered the best seasons to visit Bucharest. The warm temperatures and sunny weather bring out everyone, and parks are filled with the year's blossom. Tourism at these times tends to be so-so as well, perfect if you want a more local experience in Bucharest.
Summer is undeniably the peak season in Bucharest. The streets of Old Town are inundated with locals and tourists having the best times of their lives. The Old Town is known to be ridiculously busy, with music playing from sunup to sundown. One drawback of visiting Bucharest in the summer is the hot temperature, which can be uncomfortable for some travelers.
Winter in Bucharest sees very little tourism, and it's because of the freezing weather. Strangely, the bleakness of winter combined with the lingering trauma of communism gives off a certain charm, and Bucharest feels like it is in its rawest form.
---
Where To Stay In Bucharest, Romania
Whether you have a layover in Bucharest, a weekend, or even just a day in Bucharest, deciding on where you base yourself is going to be critical. Pick the wrong place to stay in Bucharest and you will be far from the places you want to visit.
For that reason, all of our accommodation recommendations will be located in the Old Town, which is the best place to stay in Bucharest. Most of the points of interest in Bucharest are walking distance away.
Best Hostel In Bucharest – Sleep Inn Hostel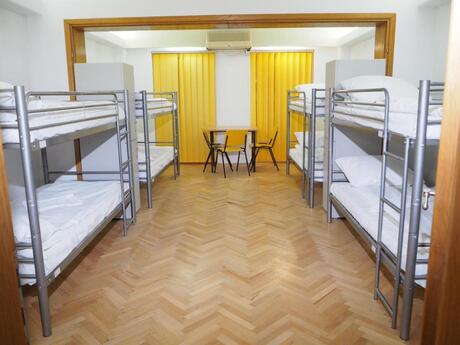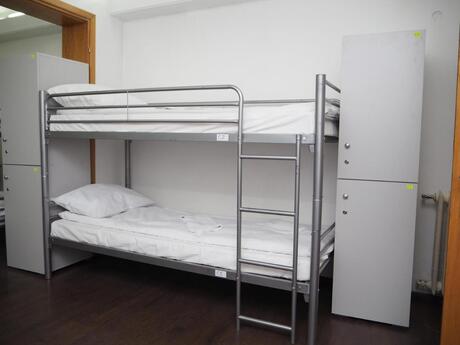 If you are looking for an affordable hostel located near center of Old Town Bucharest, Sleep Inn Hostel is your best bet. This no-frills hostel is equipped with basic amenities but makes up for it with its great staff and communal spaces.

Unlike most accommodations in Old Town Bucharest that can be very noisy and hard to sleep, Sleep Inn Hostel strategic location across from the Old Town offers you a good night's rest and easy accessibility to Old Town.
---
Best Hotel In Bucharest – Concorde Old Bucharest Hotel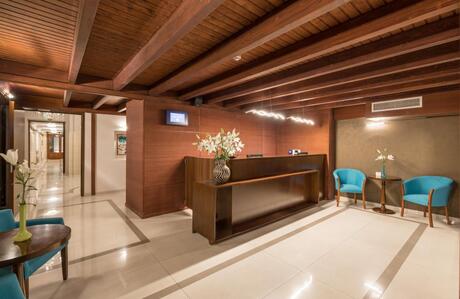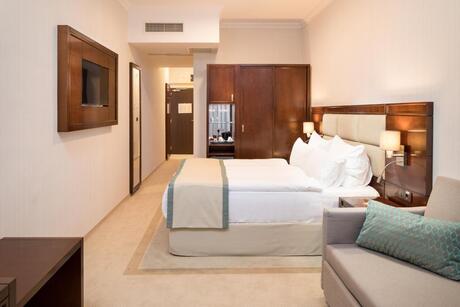 Featuring gorgeous interior decor and spacious rooms, the Concorde Old Bucharest Hotel is one of the best value-for-money hotels in Bucharest.

Each room is equipped with its own balcony, perfect for people watching and admiring the beauty of the Old Town, which is where the hotel is conveniently located.

The hotel also features free breakfast!
---
Visiting Bucharest FAQs
Is Bucharest Worth Visiting?
Bucharest is one of the most up-and-coming cities in Europe. With a beautiful Old Town and great nightlife, visitors can easily spend a day or two in the city and enjoy what it has to offer. It is definitely worth visiting, but we don't recommend spending a long time there.
Is 2 Days Enough In Bucharest?
2 days is the perfect time to spend in Bucharest. This allows you to explore all of its attractions leisurely, including going out one night and partying it up! If you want, Bucharest can be seen in one day, but it'll be a lot more exhausting!
---
Like this post? Don't forget to save it on Pinterest!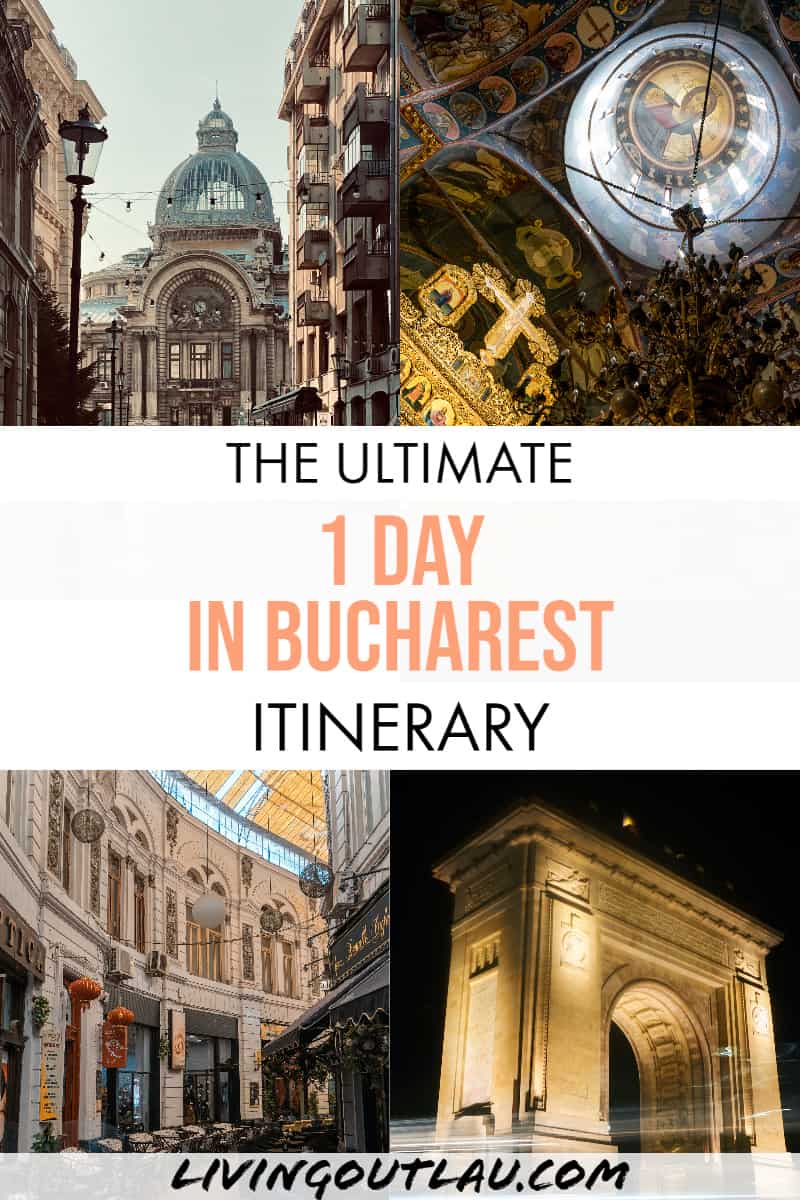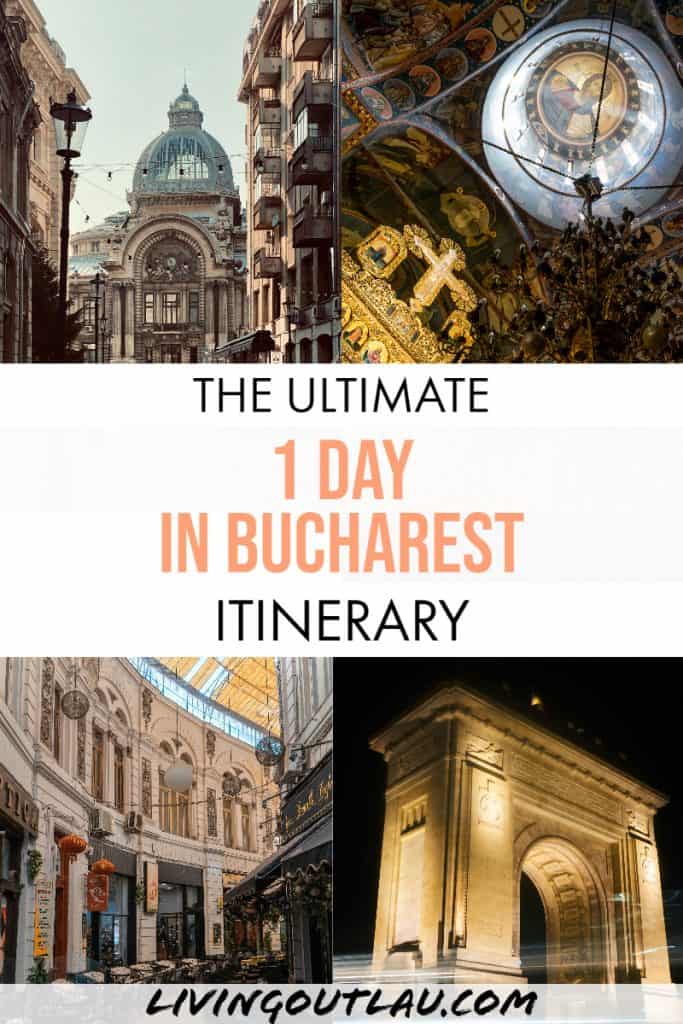 ---
This is the end of our guide on the one day in Bucharest Itinerary. We hope you have learned something to help you plan your perfect Bucharest trip!

Any question? Leave them in the comments!
Disclaimer: Some of the links above are affiliate links. That means if you book or make a purchase through the links, we will earn a small commission at no extra cost to you! The money will help run this site! Thank you!